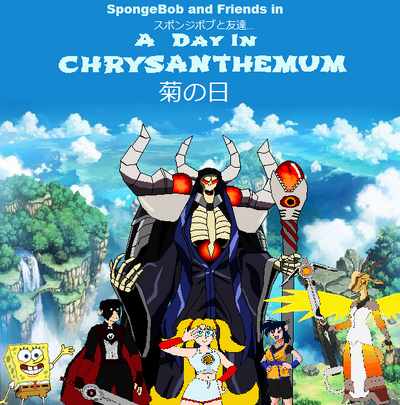 Chrysanthemum
 is certainly a very interesting Anime world. It's where kooky anime and serious anime co-exist in the same world, even live amongst eachother. However, it's not always peaceful here. It's trapped in a struggle against 
D.A.R.K.N.E.S.S.
, a dark organisation that controls the most dangerious asspects of anime: Monsters, Spirits, Demons, Alien Beasts, Mutants, Abominations, Insanity, and other anime problems. They ranged from being criminals and steal people's valuables or even Pokemon/Digimon/Other Anime creature-like pets for ill gain, or even be terrorests and unleash soldiers and monsters to attack cities. It does however, have some protection. It does have a defender, though.... It's of young 
Keiji Yackamora
, a young girl with a sailor moon-like power to become the choosen one and stand up to this great evil.... Problem is, she's of the quirky wacky anime verity. Because her parents were kidnapped by D.A.R.K.N.E.S.S., she was rescued by a resistence group of good monsters and the like, where under the decree of the group's suprime elder, Keiji was place under the care of two famous defecters of Darkness, 
Man-Beast
, a great-horned devil-like wolf-face beserker and no-nonsense fighter, and 
Mantis-Woman
, the elegant, wise and gracefully beautiful, but snarky and teasingly playful and open-minded combatent and martical artist. The two were long accepted to socity of all kinds for their famed heroics and betrayal to D.A.R.K.N.E.S.S. because the organisation was doing inhumane things to creature-kind and humans-a-like, and felt that the practices weren't acceptable anymore. They took her to live a normal live so she can be balenced out of having to be a hero. She came to befriend alot of upcoming kid heroes, and with their help, no threat was too much. Even the best monsters and soldiers of D.A.R.K.N.E.S.S. failed and fall short of stoping the Choosen One. However, the leader of D.A.R.K.N.E.S.S., a Ainz Ooal Gown-like necromorphic sorcerer villain named
Emperor Dark
, and his slimy incompident and wacky sidekick, 
Mr. Mean McNasty
, hatched a plan to defeat the Choosen One yet: Outsider Forces. As such, Emperor Dark sends out invitations to the villain teams and all and any valuable independents, to come to Chrysanthemum to ally with D.A.R.K.N.E.S.S. to help it take down Keiji and her family and friends in return for a wish from Dark himself through the world's sacred Unicorn Balls (Not to be confused with what your thinking, to those with dirty minds), of which are under the protection of the grand elder, the resistence, and the goverment's many protection forces, including 
The Sentai of Order
, whch are basicly like the organisation from Attack on Titan, only they speicalised beyond handling giant reproductive organless mishapen humans. However, when the Lougers and Gazelle get involved, Chrysanthemum might me more then well protected from this. But Dark has another trecherious plan in his sleves, he has also included an anichent evil from Chrysanthemum's past, so infamous that he is only refered to as 
The Dark Ancient
, because his real name is made extremely taboo to speak of, where even saying it only once is quickly garrentied social pariah status. Can the lougers protect the world from darkness in more ways then one?
Scenes
Chrysanthemum
(Chronicler): "You must see with eyes unclouded by hate. See the good in that which is evil, and the evil in that which is good. Pledge yourself to neither side, but vow instead to preserve the balance that exists between the two." Hayao Miyazaki. Chrysanthemum. The world of anime, and the first. This world is where Japanese imagination runs free. But... It wasn't always that way. There were those who wanted this imaginative power for greed and... Well, power. As we can safely guess at this point. The world fought against the vile Emperor Dark, for the freedom of everything that ever was. Eventually, good prevailed, but at the cost of countless lives. Emperor Dark was the scourge of everything dark in Chrysanthemum. But one little girl escaped the carnage, and according to prophecy, would grow up to be the hero to end Emperor Dark once and for all.... That little girl would come from an... Interesting setting. (The intro went like this with the Lodgers and Chrysanthemum's saviors)
Meet Keiji/Meet Ijime
Shining Town
Keiji: (She was heard singing this on karaoke as the camera eased onto her house and went to her going up from her barefeet and her face as she sung with her pet cat watching)
The Cat: "Meow."
Keiji: Thanks, Lula. Best practice I've had in a while.
Lula: Meow!
Keiji: Oh, right, school. (She gets a sweat beat innocently) Sometimes I wish you could talk, Lula. It would make us more friends than companions.
Lula: "Meow."
Keiji: I knew you agreed with me. (She kissed her) See ya' at 3:30 sharp! (She left)
Lula:...... (Chuckles) Sometimes she's just like her mother.
Shining Town Street
Keiji was walking down the street, but un-beknowest to her, she was watched by mysterious forces.
A kooky looking creepy man was seen.....
Man: "(Snickers wickedly), That's the Chosen One? That perky little girl? Bah! That seer must be slipping! Getting her will be stupidly easy!"
Figure 1: "What will you have us do, Mr. Mean?"
Mr. Mean: "Simple! You three are the best D.A.R.K.N.E.S.S. monsters created! Sharkaia, (An Anime Shark Monster), You chase the girl, Walljiro, (A Yu-Gi-Oh-eqsed Creature was seen looming in the wall), You block out any exits, and Jenocale, (A Tentcale beast was seen)..... Well, you be you. We capture that brat, we would prevent Emperor Dark's Downfall! Now hop to it! (The Monsters leaped off into action anime sytile, secretly following the girl) (Snickers again) The Emperor will be pleased with me for once!"
(Sharkaia): Don't bet on it!
Mr. Mean: (Going anime crazy) SHUT UP, YOU GREAT BIG MOUTH WITH NEEDLES, I'LL GO SUPER SAIYAN ON YOU!!!
(Walljiro): Tecnecally, your not a sayian, but yes, we'll get right to work sir. (They went off to do their job)
Mr. Mean: "(Sighs)..... I hate it when the insobordent idiots are right."
(Later...) Shining Town High
Keiji: (She was humming Caramelldansen as she walked down the hall)
???: UGH! DO YOU EVER KEEP QUIET?!?
Keiji: Oh no! Not Ijime! (A handsome but angry boy came)
Ijime: If not, it's no wonder you don't study and cause others to fail. Why don't you sing to yourself, you little brat?
Keiji: "Can you just not be an ass for today, Ijime?! I studied well enough, for YOUR infomation! What I got is at best an A- material at best! Maybe a B+ at the least!"
Ijime: Oh, what, did you JUST get it?
Keiji: (Anime crazy) YOU BIG JERK, YOU THINK YOU'RE SO MUCH COOLER AND RIGHT?!? I'MA GONNA SHOW YOU I CAN BE A GREAT STUDENT!!!
Ijime: Tone down the anime fever there, kid, you'll hurt yourself more than I ever did. You only got that good grade because your mom threatened to cut your allowance. (Keiji stuck her tongue out) Watch your tongue or it might get ripped out. (She stuck it out harder as he grabbed it in a similar fashion to this)
Keiji:... HUUW DUUD YUH DUUUHH DUUUHHHTT?!?
Ijime: "It's anime, darling. Don't question it. So long, limp-tongue!" (He chuckled leaving as Keiji got angry with an angry nerve beat on the side)
Keiji's House, After School...
Keiji: And he just PULLED MY TONGUE LIKE RUBBER!!! I swear, does that jerk have other things to do than be a jerk?
Lula: Meow?
Keiji: I swear, one day he'll see me as a great student. Those video games always taught me to keep moving forward. They were awesome. Amazing when there were forces that sought to destroy them! (She did this)
Keiji: (After fantasy, she accidentally stepped her barefoot on Lula's tail then it cut to an intermission that said "Warning: Blocked due to anti-catism")... So sorry, Lula! I get a little overexcited sometimes.
Lula: "(Annoyed) Meow."
Keiji: Yeah, yeah, I already see what you mean, understatement of the generation. I'm just 16. I can dream, you know.
Lula: Meowmeowmeow! (She left the room and hopped outside)... MY GOD, THAT WAS AGONY!!! I don't know why I of all people was chosen to watch over her.
Outside the House
The three monsters arrived at the house in the backyard.
Sharkaia: "...... Okay, I'll go in first and chase her into the backyard. Walljiro, you keep her from taking alternate exits, and Jentacle..... When she comes to you, you.... Do you. Any questions?"
Walljiro: "Yes, I do...... Do you think she has anything to eat in there? I haven't really ate since we left."
Sharkaia:...... Seriously?
Walljiro: (Anime crazy) HEY, YOU'RE THE ONE WITH THE EATING DISORDER, NOT ME!!!!
Sharkaia: Yes, but why didn't you eat anything before we left? Besides, she's all meat, you can eat her.
Walljiro: THAT'S YOUR ANSWER TO EVERYTHING INVOLVING HUNGER!!!
Sharkaia: We're monsters. What'd you expect?
Jentacle: "(Gross garble sounds)."
Sharkaia: "Not now, Jenacle."
The Lodgers Crash
Keiji's Story
Keiji's Room
Keiji: YOU CAN TALK?!? MY WISH HAS BEEN GRANTED!!!! EEEEEKK!!!
Lula: I could ALWAYS talk! I was sent by the Orderflower Knighthood to watch over you undercover as a pet so you can fulfill your destiny. And no thanks to the hybrid duo here...
Beast-Man: "We didn't know the child was watching! I figured she would've still be running by now!"
Mantis-Woman: "We were only trying to keep her safe, Lula, just be glad she avoided living through hentai and that we beaten those creeps."
Lula: I guess you could say 'the cat's out of the bag'. (Sighs) That means we need to tell you everything because Emperor Dark has found you.
Keiji: What? I don't get it.
Lula: Keiji, did anyone ever tell you about your mother?
Keiji: Well, just unclear crazy rumors. But out of the most of them, I heard ones about how she was a knight.
Lula: "She was more then just A knight."
Keiji: "Oh, she was apart of this Olderflower Order you talked about?"
Lula: ORDERFLOWER, and Orderflower Knighthood. Also, she was more than that. She was a savior. The Emperor-President's best friend. The legendary Garuhiro Yackamora. She was one of the longest survivors fighting against Emperor Dark and got married to the Emperor-President's son, and your father.
Mantis-Woman: That's right! You're royalty.
Keiji: I AM?!?
Lula: Not just that either.
Keiji: THERE'S MORE?!?
Lula: Yes. You are blessed with magic from the last Orderflower in existence. A flower of immortal and omnipotent nature. Destroyed by Emperor Dark long ago for being too out of his control. You have unlocked potential inside your blood.
Keiji: (She was slowly smiling unbelievably cutely)
Man-Beast: OH, NO, NOT AGAIN!!!
Keiji: MY MOM WAS A HERO AND I'M A SUPERHERO!!!! YES, ANOTHER DREAM COME TRUE!!! THAT'S SO COOL!!!!!! CAN I USE TELEKINESIS?! CAN I READ MINDS?! CAN I HYPNOTIZE PEOPLE?! DETAILS, COME ON!!
Lula: KEIJI! Focus! We don't know what you'll be capable of with this power. But it WILL allow you to be a match for Emperor Dark in time.
Keiji:... Who's Emperor Dark? And why haven't I heard of him if he's a noticeable bad guy?
Lula: We brought you to Shining Town which is the most isolated area from him for it's lack of powerful significance. But, he's the most powerful evil on Chrysanthemum, and the head of the Dark Anime Regime Kingdom out to Neutralize Enemies of the Supernatural and Strong, or D.A.R.K.N.E.S.S. who wants to take over the world by stealing all of it's power.
Keiji: ".... The bad guys name themselves "Darkness" as an acronym? Over-flaunting their badness much?"
Mantis-Woman: You have NO idea. Some of their monsters suck worse than those three you saw.
Keiji: "What could be worse then a shark man, a shadowy monster, and the embodiement of Hentai?"
Man-Beast: "..... There's litterally a monster called "The Disco King", that litterally looked like the 70s throw up all over him."
Keiji: "..... What, do they make their monsters at random with a monster machine that needs the creater to put cards in them?"
Mantis-Woman: "Would you be surprised if we said yes?"
Keiji: "(Makes a surrpised anime faced)...... And..... These guys are a threat to us, why?"
Lula: Well A. Not all of their monsters "suck", or are as unintentionally laughable as that. Many are actually very good. B. Emperor Dark is no laughing matter. He's dangerous and very cunning. If he sucked, he wouldn't be as successful as he is now, and he'd be dead by now. But... Here's where you come in....
Flashback
(Lula): Long ago, the Orderflowers were extremely powerful. They died out and only one endling exists and in the possession of the Emperor-President. Emperor Dark? He used to be an Emperor of his own dark empire and alive. But... The Orderflower Knighthood of Old opposed him because he was bent on genocide of those who resisted him. They, with the power of the Orderflowers, were unstoppable. Thus Emperor Dark abused magic to death trying to stop them. He tainted himself and sacrificed his own empire and people to stop the Knighthood. But each time he lost and almost died, he augmented himself with the darkest of dark magic, the only force powerful enough to oppose the Knighthood. He eventually succeeded, but all that was left of his mortality was lost when he exterminated the Orderflowers. He didn't initially want to destroy them. He actually wanted to take their power, but he found the power too powerful to grasp. Thus he destroyed them fearing it would be his ultimate downfall. But all the power was stored within the last Orderflower, and given to what's called the Orderflower Warrior.
(Keiji): And... That was my mom?
(Lula): Yes. She survived most of the battle against Emperor Dark as he swore to steal all power in Chrysanthemum and rule the world. She died at age 114 after passing the power to you during a D.A.R.K.N.E.S.S. raid and we relocated you to a place Emperor Dark would never find you.
Present
Lula: Now he's found you, so we must prepare you for fulfilling the prophecy where the next Orderflower Warrior would end Emperor Dark once and for all. That's no doubt you.
Keiji: "..... And I thought worring about S.A.T.'s was bad enough. Now I have to worry about monsters and some scary evil imperialistic group wanting me gone?"
Lula: "For lack of a better way to say it, I'm afraid so. Should the Emperor discover the failure, it's a safe bet he won't tolerate it well and get even more monsters after you."
Emperor Dark
D.A.R.K.N.E.S.S. Fortress Palace
Emperor Dark was introduced as a figure similar to Ainz Ooal Gown of Overlord, and he sang this.
Emperor Dark:... PSYCH!!! I DON'T NEED ANY COMFORT!!! BECAUSE I'M EMPEROR DARK!!! (Cackles)
Queen Beryl-Like Figure: Exemplary performance, your highness!
Emperor Dark: Why thank you, Lady Facete. I always fancied myself to sing. So, has McNasty reported back and stopped Garuhiro's daughter pest?
Lady Facete: Crystal ball continues to have a bad signal, but it's obvious what happened.
Emperor Dark:... Failed? Well it's no big deal, we can always try again.
Lady Facete: Actually, your highness... There IS no trying again. Keiji has learned of her past and is on her way to Far Tokyo to begin her quest.
Emperor Dark: "..... MEEEEEEEEEEEEEEEEEEEEEEEEEEEEAAAAAAAAAAAAAAAAAAAAAAAAAAAAAAAN?!"
A phathic yelp was heard, as Mr. Mean poked his head in.......
Mr. Mean: "(Nerviously laughs)..... Yes, your imperial highness?"
Emperor Dark: "..... HOW DID YOU ALLOW THREE OF OUR BEST MONSTERS TO FAIL?!"
Mr. Mean yelped!
Mr. Mean: "I, I don't know, sire! The plan was perfect! Sharkaia would lead the girl to Jenacle to.... Do his thing, and Walljiro would block all escapes! Things were perfect until those defects Beast-Man and Mantis-Woman showed up and-"
Emperor Dark: "GRRRRRRRRRRRRRRRRRRRRRRRRR?! (Mr. Mean yelped as a yellow substence was seen)...."
Mr. Mean pulled out a snowcone cone.
Mr. Mean: "You made me drop my lemon snowcone, sire."
Emperor Dark: "..... YOU, HAD ONE JOB, MCNASTY?! ONE, JOB?!"
Mr. Mean: "It wasn't a complete failure, sire! We now know she's in Shinning Town!"
Emperor Dark: "Shinning Town? That backwater neightberhood?! That is litterally the stupidest hiding spot ever..... But considering that I think it be too stupid for me to look there, IT WAS DECEPTIVELY BRILLIENT?! They knew I don't care for suberben areas?!"
Mr. Mean: "Well, we still have the monsters and reshorces to find her sire! We can still stop the propichey!"
Emperor Dark: ".... THEN REDEEM YOUR FAILURE AND ORDER EVERY MONSTER IN MY SERVICE TO GO OUT INTO THE WORLD AND FIND SHINNING TOWN, AND REDUSED THAT NEIGHTBERHOOD TO ASHES?! TELL THEM TO NOT BE AFRAID OF ANY MEANS THEY HAVE TO GET WHAT THEY WANT?! TELL THEM THEY WOULD HAVE TO DESTROY A CITY IF IT MEANS GETTING TO THAT GIRL!? I WANT HER OUT OF EXISTENCE?! DO YOU UNDERSTAND?! (FIRES A RED LAZER THAT FORCED MR. MEAN TO RUN OFF LIKE A BITCH TO DO EXACTLY WHAT HE ASKS)......... (Sighs)...... I bet darkspawn don't have to put up with incompident sidekicks."
Lady Facete: Sire, you do know that she might not be there anymore now that she knows, right? I said she was headed for Far Tokyo.
Emperor Dark: Yes, but it's easy to squeeze information from anyone there and we have monsters in almost EVERY hidden corner in Far Tokyo. And should it come to a last resort... We'll have to initiate Operation: Blackburn.
Lady Facete:... You mean command all the monsters to attack and destroy Far Tokyo looking for her?
Emperor Dark: That's right. We've been after that broad for too long! This may be our final chance. If she's allowed to unlock her potential, we'll be ruined! Or even worse.... I'll have to unleash the most destructive of our monsters creations onto the world..... Project C.H.I.M.E.R.A."
Lady Facete: "(Gasps)..... Let's prey it doesn't have to come to that, sire! That, abomination, was a beast even you can't control!"
Emperor Dark: "That's why I aim to destroy that brat before it comes to this, Facete! Because if that brat prevents me from taking over this world, then there may as well BE no world for anyone to rule if Project C.H.I.M.E.R.A. had it's way!"
So Gusu/Far Tokyo/Meeting Nightwatcher/Crysanthemum's Best Heroes
Bar
Girl: (She flew in and entered as the rest of the scene plays like this)
Girl #1: SAIYAN!!!!!
Boy #1: "THANK YOU, LADY OBVIOUS!! I swear, anime characters are so idiotic and obvious-cracks, and yes, I know how self-racist that sounds."
Saiyan Girl: Oh, gee, what gave me away?
Boy #2: "Well, for starters, ya just flew inside the building. That's some DBZ s*** right there!"
Saiyan Girl: Many of us can fly with our Ki, you know! Silver lining, at least it wasn't the usual 'I can see your buttcrack and missing monkey tail', AND at least you didn't greet me with racist comments. Men. Where's Mister Faunus? (They pointed him to the bar table where she met a kemonomimi figure with Tanuki ears and a Tanuki tail)... Thanks! (She walks up) Gimme one of everything. Saiyan Special. I'm STARVING!!
Mister Faunus: You Saiyans are always hungry.
Saiyan Girl: Yeah, deal with it! Now stop playing the race card and let's cut to the chase.
Mister Faunus: So, you obviously know me, sweetheart, so, before we talk, you got a name?
Saiyan Girl: I got two. Saiyan name's Garlia, but my foster name's So Gusu. But, instead of both those AND sweetheart, you can call me SIR!! (She grabs and twists his balls as he exclaimed comically) They say you know everyone, so where can I find a girl named Keiji Yackamora?
Mr. Faunus: "I'm sorry, who?"
So Gusu: Oh, I'm sure you know since you snoop like a sly fox. So unless you wanna stop being well-endowed, AND be neutered at the same time, can you tell me where you met Keiji? 16 years old, loves to sing, and would give Sailor Moon an inferiority complex?
Mr. Faunus: "Who are yous to assume that I know about a girl like that?"
So Gusu: Well, you ARE one of the big names of the Underground Kemonomimi Zaibatsu. You're wanted for murder, theft, pickpocketing, smuggling, oy, among the most JAILABLE offenses you can possibly imagine. You've been everywhere. You were said to have met her on the streets and helped her with kemonomimi gangsters. So again I ask, where, is, SHE?!?
Mr. Faunus: "...... How much is she worth to you-" (His nuts were twisted again as he exclaimed more comically)
So Gusu: You and I both know that she's in more trouble than she realizes. You met her because she's a target to D.A.R.K.N.E.S.S. for reasons that could bring it down. So last chance, tell me, or I pop your balls like berries!
Mr. Faunus: I DON'T REMEMBER, I SWEAR!!!
So Gusu: Exqueeze me? (She twists his balls more)
Mr. Faunus: FFHUTGGFDGHJJHGFFDDAAA!!!! I SWEAR, SIR!!!!
So Gusu: That's better! So, where is she?
Mr. Faunus: OKAY, OKAY, SHE'S SOMEWHERE IN SHINING TOWN, OWWWWWWWW!!!! (She lets him go)
So Gusu: Thank you soooo much! Sorry about the disturbance, how's about we kiss and make up?
Mr. Faunus:... I always wanted to kiss a girl. Okay. (He leaned in slowly until she punched him with enough force to send him into space and back again after he exclaimed like this)
So Gusu was about to leave, but the people panic, but not at her, but at an arriving very tall disco headed D.A.R.K.N.E.S.S. creation dressed in groovy 70's attire, even having a lava lamp secter and elevader shoe guns that shoot actual elevaders.
So Gusu: "..... Well, if it ain't the Disco King, one of D.A.R.K.N.E.S.S. more, interesting creations. You litterally look like you just CAME out of the 70s."
Disco King: "Baby, his imperial highness wants that babe captured so the D.A.R.K.N.E.S.S. groove can last forever. Ohhh yeahhhh."
So Gusu: "Sorry Disco King, but like the 70s, Emeperor Dark's reign will be another passé era."
Disco King: "Baby, the only thing deader than what I'm the king of, is gonna be you soon enough. Get ready for my KILLER moves!"
This song played as Disco King and So Gusu began to battle eachother as the patrons began to run away from the ensuing destruction!
So Gusu: KAAAAAAAMEEEEEEEEEEHAAAAAAAAAAAAMEEEEEEEEEEEHAAA!!! (She fired a Ki blast that bounced off Disco King and everywhere as she dodged the many beams) DAMN!
Disco King: Foes like me are made to compete with you, baby! Your lasers only get this party started!
So Gusu: Oh, I have ways to beat you! (She flew up and tried to stomp on him until he shines a bright light that blinded her) DYAAAAAAAAAGGHH!!!
Disco King: That all the moves you got? Baby, I thought you Sayian types mean business. I mean, what would that Prince Vegeta guy say about this right now. And I mean the serious one, not the abridged verson."
So Gusu: "(Recovers) WHY WOULD I EVER BE LOYAL TO A MEMEVERSE COUNTERPART?! WHY DO PEOPLE KEEP SAYING I AM?! THAT'S LIKE THIS UNIVERSE'S BADNIKS SERVING MEMEVERSE EGGMAN!!!! WHY DOES ABRIDGED VEGETA KEEP GETTING BROUGHT UP....... You know what, whatever. I don't know the Prince personally, but he sounds very tough. And trust me, neither of us would like to actselly meet him. He'd finish you off before you had a chance to attack."
Disco King: Understatement of our lifetimes, sister- (She punched him so hard he shattered into pieces)... That was NOT groovy. (So Gusu stomped on his mouth and shattered)
So Gusu: No... But it was fun. And like that, another Monster of D.A.R.K.N.E.S.S. went bust. I think I'm done here.
???: You think? (Faunus came up in a Ki glow) Because I know Ki, and a lot of it, too!
So Gusu: (Sighs)..... Of course you do. Well come at me! (The two fought as this played and Faunus whooped her until he was shocked when she displayed a Super Saiyan form)
Faunus: "AW COME ON?! HOW MANY SAYIANS GET TO ASSEND TO SUPER SAYIAN ALREADY!? A SUPPOSED LEGEND GETS LESS AND LESS SPEICAL EVERY DAY?! I MEAN, IS THERE NO LIMIT TO HOW MANY PEOPLE CAN BECOME SUPER SAYIANS?!"
So Gusu: It's not particularly hard. A Saiyan just needs to be super angry and feel loss or regret, often sadness or anger. The true Super Saiyan is the hardest to obtain.
Faunus: "..... That doesn't make it less like Toriyama doesn't take DBZ very seriously!"
So Gusu: Why'd you think Broly exists? Just don't question it and keep fighting me!
Faunus: Oh for Super Saiyan God's sake! Okay then, bring it on!
So Gusu:... I figured you wouldn't be ballsy to take on a Super Saiyan.
Faunus: People HAVE beaten Super Saiyans before, so don't assume I'll be scared of one.
So Gusu: "You do realised that I litterally just beaten Disco King to a broken glass pulp, right?"
Faunus: Of course I do, you stupid monkey!... But I don't break easily.
So Gusu: "Yeah, your balls may have to disagree with you there."
Faunus: WHY YOU LITTLE- (They continued fighting and though Faunus put up a good fight, he still fell)... Ow!
So Gusu: So, you wanna continue fighting, because DBZ villains usually don't live in the end.
Faunus:... (Gulps)... Have one of everything on the menu on the house if that's what you want.
So Gusu: Oh, you're too kind. (The unbelievably large buffet came out)... Speaking of which! (She ate all the food unbelievably fast and then left without gaining weight) Because I'm in a good mood, here's some yen to fix the place. (Hands them money)
Club Owner: "...... Why must anime be so chaotic?"
(Later...) Far Tokyo
Icky: (They parked the van in Far Tokyo) Alright. Here we a- (Keiji zipped up and gasped comically for 5 seconds and giggled excitedly)
Girl Sora: Oh no!
Lula: ("Here we go again!") (Keiji sang this)
Lord Shen: "..... THAT'S Your choosen one? And I thought PO was the most anti-climaticly propicised hero, BUT THIS YOUNG LADY?! If I were Emperor Dark, I would be laughing my bones off!"
Lula: "Don't underestimate her. When she can think straight.... And not get distracted, with the right guidence and when she is at her true potaintional, the Emperor would not be so quick to scoff at her."
Keiji: (Zipped up to Lula in anime fever and grabbed her) LULA, THEY HAVE EVERYTHING HERE!!!! MANGA, SHOPPING MALLS, DANCE CLUBS, EVERYTHING I COULD EVER HOPE FOR!!! EEEEEEEEEEEEEEEEEEEEEEEKKK!!!
Lula: KEIJI, WILL YOU CALM DOWN ALREADY?!? WE'RE NOT HERE TO SIGHTSEE OR SPEND YEN LIKE MAD!!! We're here to find Nightwatcher!
Keiji: "You stiffy old kitty! I liked it better when all you said was meow!"
Lula: "Well thanks to those three monsters Beast Man and Mantis Woman saved you from, and pardon this unfortunate pun, but the cat's out of the bag now. I am trying to make you focus to protect you, and so you can save this world from Emperor Dark, because should he succeed in conguring this world, who knows what the Emperor will seek out next?"
Keiji: Well it'll be worth meeting Nightwatcher. Oh, he is SOOOOOO dreamy! His stories reach Shining Town and the first time he arrived... I was in LOVE!!! (Her eyes turned into hearts)
Lula:......
Man-Beast: (Whispering to Lula) She does know Nightwatcher's the Ijime bully she hates, right?
Lula: No. Let's humor the deludtion and wait for her reaction. It'll certainly be classic.
Mantis-Woman: You know, you have a bit of a dark side.
Lula: "I like to view it more as, tough love."
Screams were heard along side metalic stomps!
Man-Beast: "Aw nuts, that sounds like another monster of D.A.R.K.N.E.S.S. coming this way!"
A huge metalic robot with a slot-machine body came in!
Robot: "(Chockney accent) Oy! Who's ready for the "Slot-ter Machine"!? (The Slots stopped at three chain saws as he began to shoot out chainsaws!)"
Mantis-Woman: "Aw, crud. It's Slot-ter Machine. A walking bad pun of Slaughter and Slot Machine."
Slot-ter Machine: "(Sees the group and sees Keiji)..... Oy! There you are, ya trouble making choosen one! Get ready for your blooming luck to run out! (The Slots spinned to have matching pictures of robotic soldiers, then produced said soldiers) Allright Dark Bots! GET THAT LITTLE WANKER?! (The Dark Bots charged!)"
Man-Beast: "Keiji, go with Lula and the visitors, me and Mantis-Woman can hold them off!"
Keiji: "But Mr. Beast, that mean sin machine will hurt you!"
Man-Beast: "Don't worry, kid. I'm not stranger to this punk espeically. I had my run-ins with him back when I served D.A.R.K.N.E.S.S. before I rebelled. About time we settled this once and for all. Now go!"
Keiji: "But-"
Lord Shen: "He said he can take care of himself, young miss!"
Phil: "Now get in the van!"
(Meeting Nightwatcher)
The Slot-ter Machine laid defeated and deactivated as the Nightwatcher stood on top of him......
Man-Beast: "..... Tch. Overly-drumatic much?"
Keiji:... You... YOU SAVED ME!!! I WAS SAVED BY THE HANDSOME NIGHTWATCHER!!! (Shivers in joy)
Nightwatcher:... I see she found out.
Lula: Yep. No thanks to some of Dark's dumb monsters. She's taking it like-
Keiji: (Anime feverish) WILL YOU MARRY ME?! I FOUND OUT I'M A HERO!!! I WANT TO FIGHT BY YOUR SIDE!!! I'VE ALWAYS LOVED YOU!!!
Nightwatcher: (Lost his drumatic posure) UGH!!! DO YOU EVER KEEP QUIET?!? IT'S IMPOSSABLE TO LOOK DAUNTINGLY COOL WHEN YOU ACT LIKE A SPAZZ ABOUT EVERYTHING?!
Keiji:...... Wait...... Who are you? (Nightwatcher revealed his true face as she was like this)
Keiji: IJIME?! YOYOUAYOUYOYOYOUWASTHENIGHTWATCHERYEYEYEYEYOUWASTHEYOUWATHEYOUWAYOUYOUYOUDANI, YOUWASDANIGHTWATCHER, YOUWASDANIGHTWATCHER, YOUWASDANIGHTWATCHER!!!!
Ijime:... (Dubbed as SVTFOE Toffee) SURPRISE!!..... How's that for a plottwist to shame M'Night Shamulan?
Keiji:... I feel emotionally violated! I was in love with a d***bag!!! Ahhhkkk!!! HUUUEEGHHH!!!!! AAAHHHHHHHHHHKKKKKKK!!!! (She comically beats herself up in random ways in an anime fashion)
Icky: (Watching this happen) You weren't lying, pussycat. This IS funny.
Lula: Wasn't telling that to you, but yeah.
Keiji: YOU WERE THE HERO OF FAR TOKYO THAT WAS MINE?!?... I don't believe it. This must be a prank involving a Halloween costume.
Ijime: Well if so, then you'd think I would've gotten slaughtered by that walking bad pun of a robot monster over there! (Points to the defeated Slot-ter Machine!) So, yeah, it's as clear as you being an appearent choosen one! I am the Nightwatcher.
Keiji:... (Slumps and sobs) HOW COULD THIS BE?! I LOVED A GUY WHO TREATED ME LIKE TOFU!!! JUST SOMETHING TO CHEW UP AND SPIT OUT IN DISGUST!!!
Ijime: Ugh, don't take it so personal, Keikei! The bully thing was a cover to prevent D.A.R.K.N.E.S.S. spies or popperazzi from ever guessing that I was the Nightwatcher! Ya see, since the Nightwatcher's a noble digifived nice guy, they would never suspect an asshole to be the Nightwatcher, just like they ORIGINALLY didn't expected you to be a choosen one! Originally, as far as they knew, I was just a typical ass, and you were a typical easily provokeable tween! It was a functional system until these two ruined it! (Points to Man-Beast and Mantis-Woman).
Man-Beast: "Look, the cat already scold us up to the heavens, ya don't need to take your turn with us!"
Mantis-Woman: "Give us a break, why don't ya? At least it happened saving her from some of Dark's monsters trying to turn her into future tenticle porn!"
Keiji: IT DOESN'T EXCUSE THE CHARADE, AND DON'T CALL ME KEIKEI!!!! You expect me to fight with you after all the garbage you put me in?!
Ijime: Uh, yeah. Like I said, I only PRETENDED to be an asshole so spies of D.A.R.K.N.E.S.S. or nosy media hounds, can't figure me out! How else should I keep my identity a secret? No mask and being a casual school boy in a town in the middle of nowhere isn't enough. If I acted as polite and nice as I did as Nightwatcher, IT WOULD BE A FUCKING CAKEWALK TO FIGURE THAT I'M HIM AND HE'S ME TO EVEN THE STUPIDEST SPY OR THE LACKLUSTERIST OF POPPERAZZI EVER! Being a bully with a coolness edge, a record, yaddayaddayadda, it's the perfect cover.
Keiji: SO, I WAS JUST PART OF SOME COVER?!
Ijime: Kei, can you not look too deeply into it? I said it was nothing personal! Besides, alot of even easier bully targets are already taken by everyone else or had teachers for parents that eyes them alot! And hey, at least I didn't opped to be a creepy stalker! Trust me! I can play a MEAN stalker, and I meant mean in more ways then one! I can be terrafying as a stalker! I should know, alot of petty thugs or minor D.A.R.K.N.E.S.S. members say so!
Keiji: OKAY, KEI ISN'T A GOOD NAME EITHER!!! AND WHY NOT?! WHY WOULD YOU CHOOSE TO FOCUS ON ME MORE THAN ANY OTHER KID?! WE'RE A DIME A DOZEN FOR HEAVENS' SAKE!!!! WHY AM I SO DIFFERENT?!
Ijime: BECAUSE YOU WERE THE CHOSEN ONE, DUH!! Look at it like this, by messing with ya, I made it unlikely for you to be considered a choosen one canadate, because, YA WOULD THINK THE CHOOSEN ONE CAN HANDLE BULLY PROBLEMS THEN YOU HAD DID?!
Keiji: DO NOT GO EXPECTING ME TO BELIEVE YOU COULD JUST BE DOING THAT CRAPS*** TO ME BECAUSE OF SOME COOL BACKSTORY!!! THAT'S F*****G D*****H, IJIME!!!
Ijime: Oh, you want a better reason then that?! THEN TRY THIS SHUSHI: BECAUSE I LOVE YOU!!!!..... Annnnnnd I now just realised my mistake.......
Silence......
Everyone: WHAT?!
Keiji: Whaaaaaaaaaaaaaaaaaaaaaaaaaa?!
Ijime:....... Ugh.... So much for my grand plan to reveil it subtily...... Yeah, I said it! I think you're f*****g hot!!! Ya know, for a teenage girl that can be easily mistaken as an older collage kid.... Anime's weird like that, don't ask questions. I've had a crush on you since kindergarten! All those things I did were also a way to spend time with you without blowing my cover and/or losing an education. I mean, I need one! I'm a straight A student, but I have no clue how to do long division! One of you misfits give me a division!!
Kowalski: 1064 divided by 87?
Ijime:....... See? Not a clue! GET A CALCULATOR!!!!
Keiji: Bulls***!
Ijime: I AAAAMMA!!!! I WAS ONLY TEASING YOU!!! I LOVE WATCHING YOU ACT SILLY!! I wanted to see how cute you could get. You make me laugh harder than I even could before!! And your voice? My GOD!!! BEAUTIFUL!!!! I COULD LISTEN TO YOU SING FOREVER!!! Your voice is so cute and attractive!
Keiji: YOU ALWAYS SAID IT WAS ANNOYING!!!
Ijime: Duh, because I didn't want to distract myself and have a wet dream in public! NEVERMIND IT HAPPENING IN SCHOOL!...... Probuly shouldn't've admited that..... I didn't want to fall back because of a voice like that. You're so hot, I can't be the only one who wants to bang you like a gun!
Keiji: Okay, that doesn't change anything!!
Ijime: Ugh, yikes, I'm surprise the Lougers, your cat and these two haven't gone crazy yet with how hard to work with you are!
Gilda: "(Quietly) It's getting close though."
Ijime: I'M SORRY, OKAY?!?
Keiji: Too little, too late. (Leaves angerly with a huff)
Ijime: Look, you found me! It can't be just for me to rip your heart out! Why do you think I'm a superhero?... Because I was inspired by you. (Keiji stopped)... When I discovered who you really were, I wanted to be just like you. I wanted to help you. I was nothing before then. I wanted to help you stop Dark and become the heroine you were born to be.
Keiji:... Well... So what? You're just a kid who couldn't mind his own business, otherwise he'd be a better student.
Ijime: Ugh, what do you want me to say, Keiji?! I'm sorry!!
Keiji: I TOLD YOU, IT'S TOO LATE!!!
Lula: ENOUGH!!!! (The two stopped)... Keiji, I know this is a shock, but we didn't find him just to start a scene and ruin your idolization. He DID save your life.
Keiji: "No way! I rather take my chances with more monsters then work with hi- (A loud squack was heard as a bird claw grabbed her as Beat-boxing was heard) WHAAA?!"
A Giant Condor inside a cargo box was seen as additional monsters was seen, from a Horseman in Trojen Armor, A Boa Covered in Grass, and a Boxing Boom-Box Monster as he was beat-boxing
Boxing Boom-Box Monster: "(Beat-boxing), WICKY WICKY WICKY! (Starts singing) SO this is a story about all about how the Choosen's Life got flipped turn upside by the Mighty Boom-Boxer, with his homies the Cargo Condor, Trojen Horseman and Lawn Boa! As we pulled up to an alley about seven or 8-"
Trojen Horseman: "DAMN IT, BOOM-BOXER, CUT THAT NONSENSE OUT?!"
Boom-Boxer: "Aw come on homie, how come you got to turn my life upside down, I like to just take a minute, just sit right, I'm telling ya that I do what I do as the Mighty Boom-Boxer!"
Lawn Boa: "OH FOR PETE'S SAKE, STOP SINGING REANDITIONS OF PRINCE OF BELAIR?! IT GETS OLD?!"
Cargo Condor: "Squack! So glad we're just about done with the Choosen One's capture! Because the sooner we get back, the better Boom-Boxer can get off! (Flies off as he squacked holding a screaming Keiji!)"
Keiji: "HELP HELP?! I CHANGE MY MIND, I DON'T WANNA DEAL WITH MONSTERS BUT MAN-BEAST AND MANTIS WOMAN AGAIN?! I RATHER PUT UP WITH YOU IJIME?!"
Ijime: ".... Ugh..... She is ALWAYS such a magnit for trouble."
Lula: "That's why we kept her hidden to begin with."
???: "I got this!"
So Gusu flew in and chased after the Cargo Condor!
Trojen Horseman saw this!
Trojen Horseman: "GAZOOTS?! WE GOT A SAYEN?!"
Lawn Boa: "I got this! (Summons up litteral Crabgrass) SIC'ER BOYS?! (The Crabgrass flew up with Dandelion propellers and flew at So Gusu)"
Trojen Horseman: "I will provide cover fire! (Aims his trojen spear at So Gusu and fired lazer arrows from it) FEEL MY MIGHTY WRATH, SAYEN ABOMINATION?!"
Boxing Boom-Box: "In west philidelpia, born and rasied, the playground is where I spent most of my days, chilling out, relaxing, smoosing by the pool, playing some hoops, when a Sayen shows up and is up to no good, starting making trouble in the neighterhood, we got in one little fight and Dark got scared, he said "YOU BETTER NOT LET THE SAYEN GRAB THE CHOOSEN ONE!" I whisled for defence and they got near, (They appeared) And they pointed at sayen at seven or eight, and I yelled at lady, "YOU BITCH, SEE YA LATER?! (The Turrents began firing)"
Cargo Condor: ".... Ugh, at least this living rapper wanna be Boom-Box has his usefulness."
So Gusu: YADADADADADADADADADADADADADADADADA!!!! (Fires volleys of Ki blasts as the monsters avoided it)
Cargo Condor: IS THAT ALL YOU GOT, YOU FLYING MONKEY?!
So Gusu:... FINAL... FLAAAASH!!!!
Trojan Horseman: Oh, f***! (The giant golden beam fired as it incinerated Cargo Condor, which redused him into a completely naked bird in alou to Fivel goes Wild West as Keiji fell until being saved by So while the monsters fell into comical situations)
Lawn Boa: (She fell and crashed in a similar situation to Kaa)... Ohh!
Trojan Horseman: (He fell into a pile of horse poop)... HOW DISGUSTINGLY IRONIC!!!!
The Naked Cargo Condor fell intoa rubber chicken factory!
Cargo Condor: ".... AS IF TO FURTHER RUB IN THE FACT MY FEATHERS AND CARGO BOX IS GONE?!"
Boxing Boom-Box: (Fell into a pool party smashing their own boombox and bouncing into the pool and short-circuiting) I, fell, into a pool as deep as 7 or 8, and I yelled to the Saiyan "Yo, Dark's gonna rape ya!" Looked at my debacle I was royally done, but doom will soon come to the Chosen One! (Died out as most of the party members cheered)
Keiji: Well that was unnecessarily brutal.
So Gusu: Kinda how Saiyans fight, really.
Keiji: Doesn't make it any less questionable if murder laws exist in the DBZ universe.
So Gusu: Eh, you've got small orange magic balls that can wish people back, so death really doesn't have much consequences for as long as you play those same balls' rules right.
Keiji: Please, I wouldn't wish with the Dragon Balls anyway. They have limits to their power. If I wanted a wish-granting entity, I'd go for a genie.
(Iago): THEY HAVE LIMITS IN THEIR POWER TOO!!!
(Icky): NOT THE ONES IN THE FAIRLY ODDPARENTS WORLD, MORON!!! PLUS YOU DON'T WANT TO WISH FROM AN ENTITY PLAGUED WITH MONKEY'S PAW!!!
(Iago): JUST TAKE MY WORD FOR IT AND SAY YOU JUST DON'T WANT TO BE A BEGGER BEING A CHOOSER!!!
So Gusu:... Your new friends seem really unorthodox.
Keiji: You're telling me. (They flew down)
Ijime: Alright, Keiji, come with us! We need to get you somewhere safe.
Keiji: No way. I'm not going anywhere with you.
Ijime: AW COME ON, YOU SAID YOU WERE WILLING TO GIVE ME A SHOT AFTER BEING KIDNAPPED BY THOSE FOUR?!
Keiji: "THAT WAS FEAR TALK?! It doesn't count!"
Ijime:.... (Eye-twicthes as his face got blue on the top).... OKAY?! Fine, then stay out in the open and die, you stuck-up bitch!
Keiji: WHY YOU LITTLE- (She ran towards him and he moved out of the way as she fell right in the van)
Ijime: HAH! The run-right-into-the-locker trick. Never dies.
Keiji: I, hate, you!! AND TECNECALLY, IT'S THE LOUGER'S VAN THIS TIME?! SO THAT DOESN'T COUNT NEITHER?! (They took off)
Mr. Mean McNasty saw this in secret as he stared shocked.....
Mr. Mean: ".... Oh no! So Gusu has found them?! I, I need to stop this?! (Brings up a communicator and contacts a minion in the Monster Barricks) (This video)"
Inside Van
So Gusu: (As Keiji huffed angrily) Oh, suck it up, buttercup.
Lula:............ So.... Gusu....... No pun intended....... What've you been up to since we last met?......
Cutaway
So Gusu: (She twisted a guy's balls as he girl screamed, she kicked him, she rapid-punched people, burst with ki, beat a guy into a rock comically, kicked people in the nuts several times, went Super Saiyan screaming her lungs out, and unleashed a Final Flash)
Present
So Gusu: I ATE A GIANT SPIDER!!!...... (Gets up close to her slowly) While it's eggs WAAAATCHED!!!!
Keiji: "(Shocked anime face)....."
Icky: "..... (Snickers), I love these crazy anime reactions."
Lula: You'll have to mind her. Saiyans aren't very good at modern socialism. Especially since the poor thing may be the last Saiyan female in existence.
Icky: "What about the two chicks from DB Super?"
Lula: They're from an alternate universe, they kinda don't count. Vegeta might not even know you're around. Regular Vegeta, not Abridged Vegeta.
So Gusu: OH FOR GOD'S SAKE, WHY DO YOU KEEP THINKING ABRIDGED VEGETA IS MY VEGETA?!
Icky: JESUS, TOOTS, CHILL YOURSELF!!! It's not OUR fault Dragon Ball Z Abridged is virally popular right now.
So Gusu:... Sorry. Everybody just keeps bringing up Memeverse Vegeta instead of the original. Sometimes the Internet is REALLY annoying. And I thought labeling Kakarot's father a scientist because he developed artificial moons was misleading.
Icky: "To be fair, outside of the Kai verson which is abit water-downed from the original dub, the Abridged Series was how modern audiences were reintrodused to Dragon Ball Z since the 90s, the misconception can't be helped."
Lula: Couldn't've said it better myself. Also, Gusu, I told you that you don't have to call Goku by his Saiyan name. There's really no shame in referring to him by his Earth name.
So Gosu: "I know, I know, it's just, it's abit because of the name legal issue, ya know? Goku was called "Kakarot" first, and only got the name Son Goku as an adoption name when he landed in earth."
Icky: "Well ya have to keep in mind that in Dragon Ball Francise Earth, they're not AS used to the Sayian name as the race itself is."
So Gusu: (Sighs) I'm sorry. I was just 2 when Frieza destroyed Vegeta. The trauma didn't blend with my Saiyan aggression.
Ijime: Hey, we all have our issues. This young lady just can't let go of my treatment that was just to both tease her and keep my cover.
Keiji: (Sticks her tongue at him then flinched when he faked out trying to grab her tongue) EEP!
Ijime: (Chuckles) See? It's priceless. She's so cute when she tries to act tough.
Keiji: OH, I'LL SHOW YOU CUTE- (Ijime tied her pigtails around her head) Ahhgh!!!
Icky: "Ya know, buddy, it's really not helping your case-"
???: "YEEEEEEEEEEEEE-MOOOOOOOOOOOOOOOOOOOOOOOOOOOOOO?!"
So Gosu: "Heads up, we got company."
A wave of incomping crazy mash-up monsters are coming forth!
Cowman: "COW-BOY?!"
Crocadile/Dingo: "CROCAGO?!"
Can of Yams Native American: "Yams-Yamaha?!"
Arch-head Italian Chief: "Arch-E-A-Dirchi!"
Shark Snowman: "FROSTBITE?!"
Sheriff Grill: "COURT MARCHIL MCGRILLY?!"
Bacon Feathered Bird: "TWEETING BACON?!"
Giant Horse with a Radish Body: "HORSE RADISH?!"
Large-Upper-Body Ape: "APE ESCAPE?!"
A Planet with Horse Legs: "GLOBE-TROTTER?!"
Bored looking Ray Intellectual: "Mild Rayman."
Phantom of the Opera-dressed TV: "PHANTOM OF DAYTIME TELEVISION?!"
Opera-Toliet: "FLUSH SOPRANO?!"
Pirate Knife-Head: "CAPTAIN STABYU?!"
Rolling Tire-Coin: "ROLLING CHANGE?!"
A Giant Hospital/Store/Addmissions building monster: "GENERAL STORE ADMISSIONS HOSPITAL?!"
A Sentient Skateboard moved in slow motion!
Voice: "Ricky Stakes......"
Jet Plane Monster: "MAX JETS?!"
Spinning Gem Monster: "Gem Spinalot!"
Aligator with Staple-remover head: "STAPLE-GATOR?!"
Sentient Sundial with candle arms: "ROMAN SUN-CANDLE?!"
Giant Fat Monkey: "MONKEY'S UNCLE?!"
Giant Pankrias: "DR. PANKRIAS?!"
Inspector Gadget Clone: "GOGO MAD GADGETEER?!"
Three-Headed Dog: "MIXED BREED?!"
Bouncing Leg: "LEGMAN?!"
Crimelord Pencel: "DON IT'SAPENCL?!"
The litteral Litter R with a belt: "R-BUCKLE?!"
Spider-Legged Needle-Shot: "HASMO MOR-FIEND?!"
Fat Geleton Monster: "GELATIS GLUTTON?!"
Harmburger Construction Worker: "BURGER FOREMEN?!"
A Chain-Saw Weilding Tree: "THE IRONY TREE?!"
Giant Butter Stick: "BIGASS BUTTER STICK MAN?!"
Sofisicated look Smokestack: "SIR SMOGGY SMOKEBUTT?!"
A Jumble of Economic Words: "ECONOMIC DISHASTOR?!"
Space Shuttle: "MARVEN SHUTTLE?!"
Treebark Man: "BARKY MCBARKBARK?!"
Gun-trotting Giant Mustard Bottle: "CUSTURD MUSTARD?!"
A slaved beastly clown covered in prank stuff: "PRANK SLAVE?!"
Party Monster: "LIVING PAAAAAAAAAAAAAAAAAAAAAAARTYYYYYYYYYYYYYYYYYYYYYY?!"
Giant Exclamation Point: "ESCLAMATION MAN?!"
Horse Man: "And who can forget, CLIP-CLOP?!"
The heroes stared in confusion..... Then Icky and Iago did this.
Fu-Xi: "...... Are these guys for fucking real?"
Drumatic Thespian Millaterry Major: "MAJOOOOOOOOOOOOOOOOOOOR (PULLS OUT A BIGASS SNIPER RHILE) DRUMMMMMAAAAAAAAAAAA?! (Starts firing at the Van!)"
Icky: "..... GODDAMN, ANIME IS FUCKING WEIRD?!"
Keiji's True Potential
Hanagasaku Park, Far Tokyo
Keiji: (She was sitting in the grass with Lula barefoot with her shoes sitting near one of many cherry blossom trees that had falling petals, one of them hitting and resting on her nose)... (She took the petal off shrugging) You know, I'm starting to wish I NEVER wished for a life like this.... Why wasn't I raised as a normal girl?
Lula: Look, Keiji, I know things seem rough, but-
Keiji: But what? I'm the daughter of a knight and emperor and the prophesized hero destined to end a force of evil? I should be over this. I've seen too many cartoons and played too many video games to take this seriously. This is all just another anime movie about good vs. evil.
Lula: Ugh! And here goes the cynicism again! (Mockingly as Keiji was unamused) "THIS CLICHÉ AGAIN"! "THAT WAS A LITTLE TOO FAR EVEN FOR HIM"! "I'M OVER THIS CRAP ALREADY"! WAAA WAAA WAAAAA!! (Normally) That ignorant attitude of yours is precisely why I've been manipulating your foster parents to keep cutting you from that mind poison since you got addicted to it.
Keiji:...... You're kidding. Please tell me you're kidding.
Lula: Keiji, as quirky and obnoxious as you are, you're TOO much like your mother. She was raised in Far Tokyo, in a setting surprisingly identical to Shining Town. Garuhiro had an inner intelligence in her. The intelligence would even make her cynical and a complete killjoy. And clearly the cherry blossom falls STRAIGHT DOWN!!! I wanted you to grow up, Keiji, and stop wasting your life with conventions, gossip, games, and television. But every single time, you're just too smart for me. How hard is it for you to see that life isn't as cartoonish as it is and just wishing upon a star won't just solve all your problems in the blink of an eye?
Keiji: I'M 16, WHAT DID YOU EXPECT?!?
Lula: You're mature enough to take the Lodgers and everyone else's words to heart and not run away crying like a big baby girl.
Keiji: I AM NOT!!!!
Lula: Oh, who are you kidding? You have been getting butt hurt about every time everyone called you out for your immaturity since you learned I could talk. It's too clear what you're doing. You're running from your own problems and doubts with a cynical façade and when you're reminded of it, you just keep trying to avoid it.
Keiji: AM NOT!!!!
Lula: Stop it RIGHT NOW!!! Did you seriously think I wouldn't figure it out?! That scene earlier was the biggest hint of your angst. Come on, it's like you live in this make-believe world where everything is great and there's no rules or responsibilities. The universe doesn't work that way! Just look around! It's what I've been trying to show you since before you knew I could talk. Life isn't like the cartoons you watch where the bad guys always lose as if people like Thanos or Keyser Soze never existed. We live in a world of serious matters and no childish fantasies, but just fantasies that want to KILL you. Everyone is going out of their way to protect and prepare you and you're gambling every single one of their sacrifices and struggles by acting like a joke and an ignorant, whiny, and selfish little brat.... Why don't you just get with the program and grow up already?
Keiji:... (Sobbing and tearing up briefly) BECAUSE I'M SCARED, OKAY?!? IS THAT SO HARD TO SEE?!... This is a surprise that I was NEVER ready for. A dark global organization is trying to kill me before a prophecy of their destruction comes true. Prophecies are usually never wrong, but they're also too vague. How do they even come true? What am I likely to lose? What if I get so much taken for life? How the heck am I supposed to be the hero I'm supposed to if there's so much mystery that could be knocking at my door? I'm still just a teenager! I can't decide what to do to stop this, especially when I learned that the one heroic idol I looked up to was a great big jerk!... (Sighs and plays music on a miniature boombox and sung this with Lula as the imagery of the park shined, much to Lula's 'Seriously?' expression)
Keiji vs. Emperor Dark
Emperor Dark's Fortress
Emperor Dark: So, it all comes down to this! The daughter of my passed mortal enemy, in my presence, trying to find the courage inside her to finish where her mommy left off.
Keiji: Ugh, even for anime, this speech is very cheesy! Why were you so feared and infamous again?
Emperor Dark:... (Chuckles) Like mother like daughter. I missed that same snark that made me want to kill her. This will make this more enjoyable than it reasonably should.
Keiji: Wait... Before we fight...... Why are you even doing this from the beginning? (Dark was taken back)... I mean, what does being a stock villain that wants to take over the world, albeit a good one at that, have to benefit from world domination? What's stopping you from eventually getting bored?... Really?
Emperor Dark:... Wow... You're almost TOO similar to your mommy, aren't you? Well, here's my answer: NONE OF YOUR BEESWAX!!! (He fights her as she mostly avoids his attacks more than fights)
Lula: THE YOMI IS SHE DOING?!?
Pang Bing: I don't know... But I think we're about to find out.
Keiji: Look, everyone built you up as some big bad that needs to be stopped, but I just can't take you seriously. What's so frightening about you aside from the appearance?
Emperor Dark: ARE YOU HONESTLY ASKING ME THAT?! I CONQUERED LOTS OF LANDS!!
Keiji: So did other villains like you. What makes you so different? You scared I'll go Super Saiyan angry on you? You'd make Frieza grief about how dime-a-dozen you are.
Emperor Dark: OH, I'M NOT SCARED OF A LITTLE BRAT LIKE YOU!!
Keiji: Oh, aren't you? You spent years looking for me to stop a prophecy but only made it happen. I'm pretty damn sure you're scared. Scared to face the fury of mom again for the last time.
Emperor Dark: EMPEROR CHRIST, WHAT KIND OF DAUGHTER OF MY MORTAL ENEMY ARE YOU?!? WHAT HAVE YOU BEEN DOING WITH YOUR STUPID LIFE FOR THE LAST 16 OR 17 YEARS?!?
Keiji: One that knows how to embarrass and completely depatronize you.
Emperor Dark: JUST LIKE YOUR MOMMY!!! IT'S LIKE I'M FIGHTING HER ALL OVER AGAIN!!! BUT UNLIKE HER, YOU AREN'T FIGHTING ME!!! WHY AREN'T YOU FIGHTING ME?!?
Keiji: BECAUSE ALL THIS TALK OF YOU BEING SUCH A SERIOUS THREAT WAS THROWN OUT THE WIN- (Emperor Dark grabbed her by the legs) DYAAH!!!
Emperor Dark: Hah! Don't make me laugh more than I just did. Your mom cracked jokes like that more times than I can count. I know when someone's holding back. And that? That couldn't be further from the truth. That's what makes you so laughable. You can try and hide it, but after how much you were built up compared to me? You're nothing like your mother. You're even worse and more amusing than her. You're a COWARD. Your secret origin was something you could NEVER be prepared for. Now that it's been rushed onto you, all you can do is hope for a miracle.
Keiji: No! I'm just-
Emperor Dark: OH, SAVE IT! (Throws her to a wall) I was humoring you, but you're pathetic. (Attempts to telekinetically strangle the Orderflowers with his scepter)
Keiji: WAIT, I WAS JUST JOKING-
Emperor Dark: (Dubbed as DBZA Cell) And THERE it is! (Keiji paused) That right there. THAT is why I can't take YOU any seriously than I did your mother OR what the prophecy said I should. You know what all your friends have in common? The misfits may be comical retards, and the Orderflowers may be clowns that belong in an anime convention... But they're still trying. Not for their own lives, or their homes and world... But for YOUR FAMILY!! But NONE of them, NOT, A, ONE, shares that trait with you. So vile and drives me to wretch. YOU, Keiji... ARE indeed a coward. One who hides her fear with jokes and technical observations. You're nothing like the prophecy said you were. It was just a silly legend that some DUMB OLD HAG MADE UP!!!
Keiji: I DON'T BELIEVE THAT!!!
Emperor Dark: And I was supposed to be AFRAID of you? If you were the hero you were supposed to, you'd be smashing my skull face in. But instead, your friends are about to pop into a bloody mess and all you can do is- (Keiji started crying)... Cry? And now you're CRYING, ARE YOU SERIOUS?!? (Laughs hysterically) OH MY GOD, HOW PATHETIC CAN YOU GET?!? (Laughs) Your mommy must be looking at you from the heavens in shame and embarrassment right now. Waste of my blasted life!!!
Keiji: (Sobbing and in a whiny tone) STOP MOCKING ME!!! I'M MORE POWERFUL THAN YOU CAN POSSIBLY IMAGINE-
Emperor Dark: EVERYTHING, YOU SAY, IS MAKING ME LAUGH WITH PITY!!! Let it go, kid! You had your chance. And in the end... IT DIDN'T EVEN MATTER!! That's why it'll be SOOOOO fun, to watch you watch as your friends are pulverized into piles of meat! (He continues torturing her friends until Keiji immediately gets angry enough to go into a teary rage and surprise him with newfound courage while this song played)
Emperor Dark:... Aw, curse my accursed nostalgic feelings on your mother jinxing me- (Keiji punched Dark into a wall) GAAAAAAAAHHH!!
Keiji: KAAAAAAAMEEEEEEEHAAAAAAAAMEEEEEEEEHAAAAA!!! (She fires Ki from her hands as Dark blocked it with a red magic shield from his staff)
Emperor Dark: WHAT?!?
So Gusu: WHAT?!?
Keiji: (She displays hidden power as she magically took out a sword)... You're dead, Dark!
Dark: HOW?!? YOUR DUMB MOM TOOK YEARS TO LEARN HOW TO CHANNEL THE ORDERFLOWER'S POWER!!!
Keiji:... Well I'm NOT my mom!...... I'M KEIJI YACKAMORA!!!! THE CHOSEN ONE!!!! AND YOU'RE WORST NIGHTMARE!!!! (Summons Yugioh monsters that hold off his Titans and then used Sentai of Order grappling hooks to grapple and attack Dark as the two fought with him losing)
Emperor Dark: ("Okay, okay, enough messing around. Stop treating her like Garuhiro, and-")
Keiji: Done getting your s*** together over there? Because I'm starting to get bored.
Emperor Dark: (Burst in dark magic and stomped in front of her) WHAT DID YOU JUST SAY TO ME, YOU HAPLESS LITTLE S***?!?
Keiji:... You're starting to bore me.
Emperor Dark: STOP REMINDING ME OF YOUR STUPID MOTHER AND DIE!!!! (The two kept fighting)
The Misifts were seen in theater seats enjoying the show, to the confusion of the Orderflower Members....
Lula: ".... (Deadpan as the top of her face was blue) Are, you people being serious?"
Icky: "Hey don't get us wrong, Kitty. We've seen so many ultamate good vs. evil battles before, it ended up being like the old phrase: Ya see one, ya seen them all. They get samey after awhile."
Man-Beast: "..... Wow. That sounds like this sort've thing ain't your first time...."
Mantis-Woman: "Though I kinda need to ask where those theater chairs came from."
Spongebob: "Oh, they're just here for the gag."
Lula: "(Gets spazzy angry) OKAY, I KNOW YOU BUNCH HAVE GROWN NUMB TO LIFE CHANGING BATTLES BEWTEEN GOOD AND EVIL GIVEN THAT YOUR BASICLY A UNITED UNIVERSE KNOWN HERO GROUP, BUT CAN YOU PEOPLE AT LEAST ACT LIKE YOUR TAKING THIS SERIOUSLY?!"
(Later...)
Emperor Dark: URRRRRRRRGGGHHH, DIRTY BROAD!!! WHY AM I EVEN AFRAID OF A LITTLE RUNT LIKE YOU?! Maybe that stupid prophecy WAS an old hag's tale. (He keeps attacking as she dodged)
Keiji: EUUURRRGGGHHH, GOD, FOR SOMEONE SO VILE, YOU ARE SUCH AN EGOMANIAC!!!
Emperor Dark: What can I say? I was born for evil. Now let's just finish this man to girl, with one final attack? (He charged his staff to maximum capacity as black magic fire spun around him)
Keiji:... That seems like overkill.
Emperor Dark: THAT'S WHAT I LIVE FOR, BRAT!! WHATEVER THAT DUMB PROPHECY TURNS OUT TO BE, THERE'S NO POINT OF BEING AFRAID OF THE INEVITABLE.
Ijime: KEIJI, IF YOU'LL LISTEN TO ME JUST ONCE, STEP UP!! YOUR MOTHER WOULDN'T SIT THERE AND TAKE IT AND NEITHER SHOULD YOU!!! YOU WANNA DO RIGHT BY HER, THEN DON'T LET THAT SKELETAL SON OF A BITCH SCARE YOU!!!
Emperor Dark: YEAH, I'D LISTEN TO THE DELINQUENT KID, KEIJI!! I DON'T WANT YOU TO DIE LIKE ANY PITIFUL LITTLE TEENAGER!!! (Keiji got determined) SO STOP STANDING THERE LIKE THIS IS DBZ, AND GIMME WHAT YOUR MOMMY COULDN'T, RIGHT BEFORE I SEND YOU HOME TO HER!!!
Keiji:... If you really want it... (Charges up) KAAAAAAAA... MEEEEEEEE...
Emperor Dark: MAGNIFICENT!! One last stand against me!! A climactic showdown. That's something your mommy could hardly dream of. She couldn't end me, AND NEITHER CAN YOU!!!
Keiji:... HAAAAAAAAAA... MEEEEEEEEEE....
Emperor Dark: GIVE ME ALL YOU GOT, YOU LITTLE SNOT!!!
Keiji:... You idiots better clear the area. It's not going to be pretty.
Lula: YOU HEARD HER, IDIOTS, GO!!! (They got out of the comical theater seats and retreated as the two fired a black and golden beam and got into an intense beam lock)...
Underwear: It's a REEEAL good thing beams don't just explode on impact with each other.
Emperor Dark: YOU GOT SPUNK, KEIJI! BUT IT WON'T BE ENOUGH! TELL ME WHEN THOSE ARMS START FEELING NUMB, THEN I'LL START TRYING! (Intensifies his beam)
Keiji: IS IT TOO MUCH TO ASK THAT YOU JUST SHUT THE F*** UP AND FIGHT?!
Emperor Dark: FILTHY RICH COMING FROM A GIRL!!! ESPECIALLY A GIRL WHOSE MOMMY WAS THIS CHATTY!!!
Keiji: THAT MAY BE TRUE PARTICULARLY FOR ME, BUT STOP WITH THE GIRL STEREOTYPES!!!! ("Dammit, my legs feel like they're about to give out, I can't feel my arms, AND NOBODY'S SHUTTING THE F*** UP!!!!")
(???): ("Okay, I know you're in a tough position, but would you please watch your mouth, kiddo?")
Keiji: ("What? Who said that?") (She suddenly saw the ghost of a woman that looks similar to her)...... ("Mom? Is that you?")
(Garuhiro): ("I have seen you finishing what I started and I couldn't be anymore proud of you. My little girl is all grown up. So I asked to give an unfinished business pass so I can talk to you.")
Keiji: ("Mom, I'm glad I got to see you but, I'm in the middle of a pile of s-... Poop right now. I don't think I can do this. It was my cowardice, my hubris, and now my tenacity. We're all going to-")
(Garuhiro): ("Keiji, I want to tell you that if you don't do this, Ijime is going to die. Your friends are going to die. Everyone is going to die. But more importantly, before all that, if you don't do this... You're going to die. And you're BETTER than that. You're better than him. Dare I say, you're better than me.") (Her beam gets stronger)
Emperor Dark: WHOA!!!
Lula: I... I think I feel Garuhiro's presence here.
(Garuhiro): ("See? I was NEVER close to this strong when I was alive. You're MORE than just my daughter. You, are Keiji Yackamora. Now, focus yourself, clench your feet, tilt your head straight, and think about all that you don't want wiped off the face of Chrysanthemum.") (Her beam kept getting stronger)
Emperor Dark: What's this, brat? Your second wind or your dying gasp? Either way it doesn't matter. Behold my TRUE POWER!!!! (His beam got much stronger as demonic energy serpents were apparent)
Ijime/(Garuhiro): KEIJI!!!
Emperor Dark: Take solace, Keiji. Though you have fought alone, you will not DIE alone. Say goodbye, as that is my last gift to you, A FITTING DEATH!!!
Keiji: Well poop!!!
Emperor Dark: ("Okay, all I got to do is keep focus and eventually I'll-") (A fly landed on his skullhole nose).... Wha, WHA?! SERIOUSLY?! A STUPID FLY OF THINGS LANDS ON MY SKULL NOSE IN WHAT WAS SUPPOSE TO BE A SERIOUS EVENT?! MUST, IGNOR, TO, FOCUS, ON, WINNING?! (The Fly starts laying eggs) GAH YOU F*****G PEST?! (Gets distracted for a quick instance to swat the fly)
(Garuhiro): ("NOW'S YOUR CHANCE!!") (Suddenly Keiji's beam gets much larger and engulfs Emperor Dark)
Emperor Dark: NO F*************************************- (Vanishes into nothing) ************************- (Echoing voice died out and he sung this as he was vaporized)....."
Keiji: "..... Huh...... You know this may be my mom's gene talking... But I thought he would go out much better than that."
(Garuhiro): ("Believe it or not, he was defeated in more embarrassing ways. I'm proud of you. You actually did it. I could hug you if I wasn't a ghost.... Now I have to go. My unfinished business is finished.... Take care of yourself.") (She vanished)
Keiji:.... Thank you, Mom.
Mr. Mean, the members of D.A.R.K.N.E.S.S. and all the other monsters saw this in utter shock.........
Mr. Mean: "Wha, but, she, the Emperor, how, HOW?!"
Sharkaia: "I..... I don't fucking believe it?! The Emperor?! LOST?!"
Walljiro: "HEY NO FAIR, THAT DIDN'T COUNT?! HE WAS SWATING A FLY?!"
Jentcale: "(Gurbles confused!)"
Disco King: "Ya know man, this made me realise, how come flies landing on people's noses during an epic anime bout never became a problem before until now!?"
Slot-ter Machine: "HOW YA BLOODLY LIKE THAT?! A POWERFUL SHADOWY ORGANISATION, BROUGHT DOWN BY A CHILD?! NOW I KNOW HOW TEAM ROCKET AND EVERY OTHER POKEMON BAD GUYS FEEL?!"
Trojen Horsemen: "INCONSEVABLE?!"
Boom Boxer: "WE JUST LOST?!"
Lawn Boa: "HOW THAT FLY EVEN GOT HERE?!"
Cargo Condor: "..... Did, anyone remember to close the screen door when we got in?"
A dumb pig monster showed up.
Pig Monster: "Sorry I was late, guys. I was looking for my karate belt, so I went outside and left the screen door that usually keeps flies out open because I lost the keys. But don't worry, Porkchop is READY for action!"
Silence.......
Lady Facete: "........ You, mean to tell me, that my stupid, incompident, inconsiquental niece, won against Emperor Dark, BECAUSE YOU LEFT THE DOOR THAT KEEPS OUT FLIES OPEN?!"
Furōzun: "(Angerly) Ya mean it was HIS FAULT?!"
Marvik Ishitu: "BY THE GLORIES, YOU ARE STUPID?!"
Darkbeard: "YOU DUMB FAT PIECE OF BACON?!"
Gionax: "..... You, stupid, bitch."
Porkchop: "What? (Looks to see what remains of Emperor Dark's robes)..... Ohhhhhhhhh...... Well holy shit. I guess that propechy was right on the money..... (Oinks)...... Welp, nothing lasts forever, right guys?"
Silence........
Porkchop: "..... Guys? Guys? Guys? Guys? Guys? Guys-"
In litterally a second later, Porkchop dies in the way of TFS Nappa as he was blown up by Furozun......
Mr. Mean: "...... I..... I can't believe it..... Emperor Dark's gone........ D.A.R.K.N.E.S.S....... Is no more...... His glorious bony-ness..... Gone......"
Darkbeard: "..... Oh dear gods, please don't tell me he's gonna-"
Mr. Mean broke into song!
Furozun slaps the fuck out of Mr. Mean!
Furozun: "PULL YOURSELF TOGATHER, IDIOT?! NOTHING IN THAT PROPICHEY SAIDS THAT D.A.R.K.N.E.S.S. CAN'T HAVE A NEW- (The Orderflowers surround the group)...... Lead...... Deeeeeeeeeer."
Man-Beast: "..... You were saying?"
Darkbeard: "..... And you said you had this UNDER control before this whole thing started, She-Freeza!"
Furozun: "CAN YOU NOT BE A PRICK RIGHT NOW?!"
The Orderflowers pounce onto the remaining members and kicked their butts!
Later.
They're all suddenly in a prison like DBZ hell.
Disco King: "Baby, this is a REAL drag."
Trojen Horsemen: "Not even any ability for room service."
As the camera pans away from the bad guys' imprisonment site as horned men guards stood everywhere....
Cargo Condor's voice: "So..... Does anyone wanna hear my japanise poety?"
Others' voices: "NO?!"
Keiji Says Goodbye to Our "Heroes"
Keiji: So... Lula... I guess now that Emperor Dark's been defeated, I guess you don't need to protect me anymore, right?
Lula: ".... Welllllll...... Yes and no...... You, tecnecally won on a tecnecality because a now deceased moron inadvertingly helped you by neglecting a door that keeps out vermin. You basicly won because of pest interfearence! The propachey, ended up being finished, improperly. Also, just because I can't protect you anymore, doesn't mean I still can't be around you..... Besides, it's not like I can live anywhere else, so- (Keiji grabs Lula and hugged her!) AHHH?!"
Keiki: "EEEEEEEEEEEE?! LULA, I'M SO GLAD YA SAID THAT?!"
The Lougers were seen....
Keiji: "(Sees the Lougers)...... So.... Lougers, I, guess this is goodbye..... So..... Thanks for helping us save the world..... Even though that-"
Icky: "Yeah yeah, we know, we know, we barely even did much outside of being needed pick-me-ups, we get it, it's a common SAF criticisum! Sometimes we're just the folks that HELP the main saviors, yet we still get credit because, it's our show!"
Keiji: "..... Actselly.... You guys were helpful in one thing...... Being friends."
Fu-Xi: "Well ain't that some MLP:FIM inspired gratatude."
Keiji: "You're welcome to visit us any time you like."
Icky: "Well that penultamately depends on when we get another episode for this place."
Man-Beast: "(Sighs annoyed).... It's amazing that these guys are great heroes, and yet they're often just helpers of major heroes."
Mantis-Woman: "Well, sometimes, (Rubs her shoulder on him) That, is heroisum, on it's own right."
Man-Beast: "(Realised that he's being flirted with)..... (Nose suddenly bleeds) GAAAAAAAAH, THERE GOES HALF OF MY BLOOD COUNT?! WHY DOES ANIME DO THIS?! (Faints)......"
Mantis-Woman: "...... Women charm, strikes again."
Gazelle: "Miss Keiji, if you ever need us again,"
Spongebob: "Or just wanna hang out!"
Gazelle: "(Gives out a Louger communicator), Feel free to call us. We'll keep in touch."
Keiji: "You bet! (Grabs Gazelle and hugged her) Your the greatest, Gazelle!"
So Gozu: "Well tecnecally, you two barely interacted, but, yeah, I agree, she's an awesome fighter. Can't wait to have a bout with you one day."
Lord Shen: "Okay, it's just about time for us to leave."
The Group does so, as Keiji walks over to Ijime awkwardly.
Keiji: So...
Ijime: So...?
Keiji: So... nowthatEmperorDarkhasbeendefeatedyouobviouslyaregonnamoveawayseeinghowyoucan'tprotectmeanymoresoIwanttothankyouforallyourhelpIcouldn'thavedoneitwithoutyouhere'sagoodbyegifttoyougoodbyeandpossiblygoodriddance! (Kisses him on the cheek and runs away) OH, GOD, I STILL CAN'T BELIEVE YOU WERE THE NIGHTWATCHER! EEEEEEEEEEEEEWWWWWWWWWWWWWW!
Ijime: "....... That, was not what I was expecting. I mean, I help the chosen hero stop the big bad emperor of darkness and all I get is a kiss on the cheek?"
So Gosu: "Well there was that whole "Being an Asshole" to her for alot of her life stuff."
Underwear: Oh, she'll be back. This experience should've been too much for her to just turn back. She should want something better than being a superheroine with that Orderflower Power... Wow that sounded less cool in my head.
Baruto: Trust me, dude, she'll be back, and give you more.
Ijime: I doubt it. Good things usually don't happen to me.
Transcript
Coming soon...
Material
Songs/Music/Videos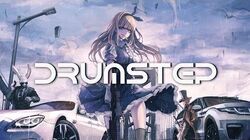 Community content is available under
CC-BY-SA
unless otherwise noted.