A Rattling Regret of a Rattlesnake is the 19th Episode of Season 3A of the SpongeBob and Friends Adventures Chronicles series. Hypnorattle is finally given the right to be bailed out, and he is bailed out by none other then Ignitus, who out of the goodness in heart, and that Kaa was moping again, intends to offer Hypnorattle a chance to go on the path of redemption by becoming an intern for the Shell Lodge Squad for 5 days before going to the Reforming Monastery. Hypnorattle is slightly reluctant, however. Though free, and was generously given a small house on Pastoon, the offer for internship still stands for Hypnorattle. However, after the events of his thievery, and even after that Kaa told him that he still loves him, Hypno can't afford to face the Lodgers again, and can't give himself to face the fear that people would criticize him. But that might all change when the infamous outlaw, Death Hawk, comes to Dodge City, and kidnaps Sandy and Kaa, Viper, Lola, Savio, Larry the Anaconda, and Sir Hiss for a bounty from the League. It doesn't even help that, due to hawk being a rattlesnake's natural predator, Hypnorattle is scared stiff of Death Hawk, just as scared as his fear of public criticism. With the possibility that he'll lose the best family he ever had since his parents were killed, will Hypnorattle learn to put the past behind him and bring himself to conquer his fears, accept his place, rescue his family from the one animal a rattlesnake should stay away from, and hopefully find the truth about the murder of his parents?
Transcript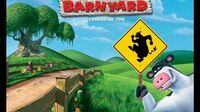 Intro (Barnyard Movie- I Won't Back Down)
Chapter 1: Stephen's Bail
Prison 42
Hypnorattle laid in regret. Reliving his memories.
The past.
underground lair.
Lord Cobra: "I can't believe he managed to steal THE elements of harmony!"
Jafar: "And the Sultan's ring! Have you any idea how helpful that thing will be for keeping an eye on the lougers?"
Maleficent: "Let's focus more on the elements, they could be the key to ensure Discord returns to rejoin our villain leage ranks."
Dr. Nefarious: "Pfft! As if! I intend to use those "Heliments of armory" to use as the metathroical keys to the Generator of the bounderies!"
Oogie Boogie: "That's why we're gonna buy it before you do, ya tin can!"
Dark Dragon: "I have more interest then both you lessers combine!"
Be're Fox: "That's telling them boss!"
Dr. Faclier: "Stay out of this, fox boy!"
Captain Hook: "YEAH!"
Nidhiki: "That goes double for you too, leagers!"
Doofinshirts: "At least we don't turncoat our leaders because some whiny jerk didn't wanna be a second banana to some snake in a cape!"
Hypnorattle: "Ok, dudes and dudettes, just chill! Save your energy to buy the worthwhile stuff!"
Lord Cobra: "I have no intention to compete with those collection of turncoats and imbaciles, give the elements of harmony to the leage, and you'll be handsomely rewarded!"
Dark Dragon: "NO! Surrender the elements to the Dragon Scourge, and I'll make you even greater then what Emperor Fang did!"
Dr. Nefarious: "No! Give ME the Elements, and you will basked in the liberay, and equility, of my benvolent, iron-fisted rule!"
Mirage: "Don't listen to Uncle Nefarious, he's a twat!"
King Dedede: "AT least he ain't partly anti catisum!"
Mirage: "At least I am actselly a threat!"
Morgana: "You couldn't hit a broad side of a barn!"
Ursula: "Stay out of this, little sister! This does not concern you!"
Zigzag: "Couldn't we just be civilised for a few minutes? There is a more wrothwhile prize afoot!"
Hypnorattle: "Yeah, listen to the blue guy!"
Petey: "Yeah, the blue guy!"
Jafar: "Fine, let's get this deboggle over with!"
Abis Mal- (Seeing Diamond of 1000000 Riches) OOOOHH, I always wanted one of those!
Hypnorattle- That'll be $20000
Abis Mal- Darn it! Well, what the heck, SOLD! (Gives Hypnorattle bagful of diamonds)
But before Hypnorattle can make his first business transation, the lougers barged in!
SpongeBob- NOT SO FAST, HYPNORATTLE!
Hypnorattle- What the hell? How did you find my cloaking ship? It's camouflaged greatly from your sight!
Lord Shen- Actually, your ship was painted black to match the darkness in the tunnel.
Hypnorattle- D'OH, curse cloaking devices for bein' so damn expensive! (Rattles, and non snake lougers gets hypnotized)
Savio: "Surprise smack!"
Savio smacks away Hypnorattle!
Lord Cobra makes a grab for the elements of harmony, and makes a run for it!
Dr. Nefarious: "HEY! THAT'S MY HELEMENTS!"
Dr. Nefarious chases Cobra!
Dark Dragon: "YOU MEAN MINE! AND IT'S ELEMENTS, YOU DOPE!"
Dark Dragon follows presuit!
Doofinshirts: "Well, at least Parry the Platipus isn't in this."
Viper: "Guys, we'll keep Hypnorattle and the rest of the villains at bay, go after cobra!"
Po: "ON IT! WE GOT A SNAKE-FREAK TO CATCH!"
Shifu- The rest of you, get the rest of the stuff! (Lodgers chase after Lord Cobra)
Dodge City Overground
Lord Cobra- (Runs out of Hypnorattle's house with the Elements, while Nefarious, Dark Dragon, and The Lodgers chase after him) THESE ELEMENTS ARE MINE!
Dr. Nefarious- GET BACK HERE, YOU PITIFUL EXCUSE FOR A COBRA! (Throws purple energy shockwave bomb at Lord Cobra, and Lord Cobra dodges it)
Dark Dragon- STOP AT ONCE, YOU INFERNAL MUTANT IDIOT! (Breathes fire at Lord Cobra, but he dodges it)
Savio- (Tail whips Lord Cobra down, and he drops the Elements of Harmony)
Lord Cobra- THE ELEMENTS!
Dr. Nefarious- THE HELEMENTS!
Dark Dragon- THE ELEMENTS!
SpongeBob- (Grabs all 6 elements) We did it, everyone! We got the Eleme--(Gets blasted by Dr. Nefarious, and Dr. Nefarious grabs the elements)
Dr. Nefarious- No! I'VE gots the Helements! (Dark Dragon breathes fire on Nefarious' butt) YAAAOOOW! (Dark Dragon grabs the Elements)
Dark Dragon- No! They're MINE! (Breathes fire at anyone who tries to get close to him)
Lord Cobra- (Uses telekinesis to get the Elements) Not so fast! They're mine! (Dr.Nefarious, Lord Cobra and Dark Dragon get into a fight cloud beating each other up)
Rainbow Dash- (Sighs) This is very annoying! I'll handle this! (Uses super-speed to grab the elements quickly)
Lord Cobra- WHAT THE HELL?!?
Rainbow Dash- You guys handle these guys while I find someplace safe for these Elements! (Zooms off)
SpongeBob- Don't let the villains go after Ranbow Dash! (Lodgers fight Lord Cobra, Nefarious and Dark Dragon)
2 1/2 Minutes Later...
Lord Cobra- (Lord Cobra, Nefarious and Dark Dragon are tied up in a rope) Beaten to the punch AGAIN! I don't get why we lose every time!
Icky- Because, Cobraface, Good ALWAYS wins, so just get use to it!
the sky!
Rainbow Dash: "The van shouldn't be too far!"
???: "And where do you think your going, pretty little pony?"
Rainbow Dash looks to see Fagin speeding after her!
Fagin: "Just where do you think your going with that jewerly?"
Rainbow Dash: "AWAY FROM YOU, BEAKFREAK!"
Rainbow Dash zoomed away, but with Fagin hardly far behind!
Rainbow Dash holds up a comminitcater
Rainbow Dash: "I have a problem guys! A certain mean black vulture/hawk/falcon thing is after me! Could use some help over here!"
Alex- (On communique) Copy that, RD! We're on our way!
Rainbow Dash- I still have no idea how such a bird can fly that fast!
Skipper- (Mr. Dodo drives the van after Fagin) FIRE LASER CANNONS! (Rico fires laser cannons at Fagin, zapping him to a crisp. Then Fagin falls to the ground)
Fagin- Ouch!
Rainbow Dash- (Lodgers open van door, and Rainbow Dash flies in) Thanks for getting that bad birdy off my back, you guys!
Squidward- Well, at least we've got the Elements back, along with everything else that Hypnorattle stole, and chased off those villains.
Twilight- Now, we'd better get back to Equestria before--(Something bites her) OUCH! (Hypnorattle had bitten her in the leg) Oh no!
Celestia: "TWILIGHT!"
Petey appears
Petey: "Yeah! You showed them, boss!"
Skipper- YOUR STAR CRAVING MAD! (Kowalski stares at Skipper) Not you, Kowalski, him! (points at Hypnorattle)
Twilight- He bit me! And that means...(Gets weak, and falls to the ground)
Hypnorattle- Yes! The venom is coursing through your blood and will surely kill you soon! (Cackles)
Kaa- Stephen, please, don't do this! Look at what you've become!
Hypnorattle- Shut it, Father! I'm not Stephen anymore! IT'S HYPNORATTLE!!! (Rattles, and controls everyone except the Snake Lodgers and Twilight, who is still being poisoned)
Petey: "That showed them, eh boss?"
Savio- GET HIM! (Hypnorattle quickly knocks out all the Snake Lodgers, and gains control of the van)
Hypnorattle: "I can't believe those other villains just ran off the minute Cobra, the Dark Dragon, and that Nefarious dude ran out! Because of you bums, i have to sedugale another audtion, once I get rid of you misfity jerks!"
Petey: "Yeah, i'm gonna do a fly dance on your graves, suckers!"
Sir Hiss: "You sir, have no sense of moral standerds."
Hypnorattle: "Said the guy that once help a tyrant cause poverty."
Sir Hiss gasped!
Petey: "BURNED!"
Hypnorattle: "But hey, at least you don't eat little mammals or little boys like Kaa and Savio."
Savio: "Can i help it i grew up alone in a savage dog-eat-dog jungle of south amarica?!"
Hypnorattle: "But hey, at least Viper and Lola are upstanding snake citisens, they just have bad realitves!"
Petey: "The boss scores!"
Sir Hiss: "How the devil did you know about us, Stephen?"
Hyponrattle: I read your wiki pages as a study on you guys. Seriously, villains these days can learn a whole lot about you guys with that site.
Sir Hiss: "I knew that site is being too informive."
Viper and Hypnorattle began to fight over the wheel, as the van crash lands!
Hypnorattle: "Ok, no more mr. nice rattle! We're about to get rough here!"
(Suddenly Hypnorattle is hit by a flash of light braking his rattle causing him to lose all his hypnotising powers, snapping all of the hypnotized Lodgers out of their trances)
Hypnorattle: "No! My rattle! It's ok at least, but, i can't hypnotise! My powers have been spell bound!"
Sir Hiss: Sora, Donald, Goofy! How in blazes did you Find us?
Donald: "You guys have Ignitus and Merlin informing us to thank."
Viper:" Guys! Hypnorattle and that fly friend of his are getting away!"
Sora:"After them!"
Kaa: "Celestia, you stay with your student, we'll do the rest!"
Celestia: "Be careful evreyone!"
Outside.
Lola: We cant let Stephen get away!
Sir Hiss: He will NOT get away
Savio: "Rainbow Dash you and Fluttershy go after them, We're right behind you!
Rainbow Dash:(Grapping Fluttershy) On It! (Flies after Hypnorattle who got out of the van with the others close behind him.)
Hypnorattle: You misfit idiots will never catch me!
Goofy: That Hypnorattle feller and his little fly friend can run but they can't hide!
Donald: You said it, Goofy!
Petey pulls out a SMG (small machine gun)!
Petey: "Hey Losers, Say hello to my little friend!"
Icky: "HE'S GOT A GUN!"
Petey: "(Laughs) Any last words before I fill your all of your bodies with lead?"
Palamon: Yeah, I'm about to teach you and your awful snake boss some manners! (prepareing to digivolve) Palamon Digivolve to Togamon!
Petey: (looking at the Size of Togamon) Ah Nuts!
Togamon smacks away Petey, who makes a tiny Goofy yell
(Suddenly they hear a fimiliar screach)
Fluttershy: Birdramon!
Hypnorattle- Hahahahah! I don't need my hypnosis as long as I have a more powerful weapon! My venom has killed things BIGGER than Digimon like you. You can thank Emperor Fang for secretly upgrading my venom as a second means of making me join him.
Togemon- WHAT?!?
Hypnorattle- That's right! I guess Emperor Fang never told you that when you went to investigate him, did you? So go ahead, heroes! Make your move!
Skipper- As you wish, snake boy! (Attacks, but Hypnorattle dodges the attack and quickly bites him)
Private- NOOOOOOOO! (Skipper weakens and falls to the ground)
Hypnorattle- Hahahahahahah! You foolish Lodgers are no match for me!
Skipper- Ugggh...Rico?
Rico- I'm on it! (Hacks out chainsaw, and leaps for Hypnorattle, but Hypnorattle tail whips him to the ground, and quickly tries to bite him, but Rico holds him by the jaws)
Sandy- We gotta' help him! (Grabs tail, but Hypnorattle smacks her to the ground with his tail, and he bites her) OWCH! (Weakens)
Hypnorattle- WHO'S NEXT?
Rico- You are! (Hacks up a net, and Hypnorattle gets caught in it)
Banzai- HAHAH! Who's venomous now, huh?
Hypnorattle- You think you've won, Shell Losers? Your lil' friends are still poisoned, and there ain't no way yer' gonna--(Kowalski grabs Hypnorattle by the neck, and makes him bite into a jar with a plastic seal, causing Hypnorattle to release some venom into the jar)
Kowalski- There! Now we can use this venom sample to make some antivenom to cure Twilight, Skipper and Sandy. But we must hurry!
Alex- Hold on, you two, we'll help you. (He and his main friends help Sandy and Skipper up and into the van while Po holds onto Hypnorattle in the net)
Petey: "Hey! I ain't done with you losers! Put my friend down, or do i have to-"
Lord Shen puts Petey in a jar with a lid with air holes.
Lord Shen: "Thank you for making your presences known. We almost forgot you. if you haven't yapped your bug mouth, you would've been a service to him in the future by helping him escape. And i assumed your the same fool who sent that invitation to the prison where Fang resides right where we were interviewing him, yes?"
Petey: "Really? Aw man, i am off my game today, homey!"
Van
Kowalski- (Working on antivenom medicine) There! She's all finished.
Monkey- Then we'd better get crackin'! (Kowalski uses needle to inject antivenom into Skipper, Sandy, and Twilight)
Kowalski- There we go. You're all cured.
Skipper- Splendid work, Kowalski! I'm SO glad I didn't have to have Rico suck the venom out of me this time.
Twilight- I'm glad to be okay too.
Hypnorattle: "You dorks didn't win! Soon as my rattle heals and i can hypnotise people again, i am gonna teach you jerks a lesson you'll never forgot!"
Kaa: "That's quite enough from you!"
Hypnorattle whimpers.
Kaa: "There is just one thing i must do in front of everyone..."
Icky: "Oh, looks like Rattle-jerk is gonna get it now."
Kaa: "Son....."
Hypnorattle coils in fear.
Petey looks away.
Kaa coils around Hypnorattle in a not at all threatening hug.
Icky: "What the....?"
Squidward: "Your kidding....."
Sandy: "For cry...... What in the...... (Something in gibberish)"
Celestia (to herself): "Love and forgiveness triupths."
Petey actselly looks when hearing what the others say, and felt his heart warm up.
Petey: "That's a loving sight man. Loving sight."
Kaa: "Son, even though you commited the biggest mistakes in your lifetime, you are still my son, and, i love as a son, and i don't care of what your doing to your life or what your choice in life is....."
Lord Shen: "ARE YOUR SICK IN THE-"
Kaa: "But....."
Lord Shen: "Oh there's more then?"
Kaa: "I must ask you choose to change your life around, and turn yourself in..."
Hypnorattle: "Wait.... Your, acting kind to me...... after all the crap i put everyone through?"
Icky: "We're just as flabbergased as you are, bub."
Kaa: "It's not the first time i had a son who was, uh, mislead to the wrong direction."
Skipper: "Savio?"
Savio blushed.
Kaa: "I wasn't exsactly mister stright and narrow myself once."
Sir Hiss: "As much as i hate to confess, liek you had referenced before, i wasn't entirely such a noble gentlemen myself..."
Sandy was too flabbergasted to say anything.
Hypnorattle: "But.... i did..... totally jerk off things, i, if i wasn't so, cocky, i would've escaped and, well, your palies would've you know.... the big sleep? i practicly could've scarred you guys."
Kaa: "Well Son, newsflash, scars heal."
Hypnorattle: "Uh, last time i check, wounds heal."
Kaa: "Oh right, scars fade i guess?"
Hypnorattle: "Like it should matter what scars do. I mean, who cares?"
Po: "You should care, Stephen. You gotta let go that stuff in the past cause it just doesn't matter. the only thing that matters, is what you choose to be now."
Hypnorattle: "Oh, suddenly we forgot what we went through the last few hours, maybe? And there's the fact dear loving dad, almost robbed me of my rattle! Next to Petey, it's the only true friend i have in this world!"
Soothsayer: "He loves you, Stephen. he loved you so much, having to do what he did broke his heart, and thus, may be a link why he was such a preditor back in his jungle life."
Hypnorattle: "Wait..... It did? You did care? But, I, then you, gee, gla, blah, soup, soap, sheep! (head goes down, begins to tear.....) What have i done?"
Lord Shen: "Would you like the long list or the short one?"
Boss Wolf: "All due repect sir, that question was retourical."
Hypnorattle: "What am i doing with my live Petey?"
Petey: "Well, from what i can understand, you stole stuff, and tried to kill people. Oh, and then there was the auction and trying to sale that stuff to villains."
Hypnorattle begin to cry softly.
Sandy: "YOUR ALL INSANE!"
Spongebob: "(GASP!) Sandy!"
Lord Shen: "What is the meaning of this, Squirl?"
Sandy: "You don't actselly think a monster like Hypnorattle would actselly want to change, do ya?"
Soothsayer: "Are you certain it is Stephen who is the monster?"
Sandy: "What are you trying to say?"
Soothsayer: "Must of i remind you of Xerxes, and how his failure to forgive lead him to the path of self destruction?"
Sandy: "But, but, but-"
Lord Shen: "And my blinded determination to congure china and destroy the panda almost had me destroyed!"
Icky: "Look, we get you hate that guy's guts like you hate that Hank guy, but Stephen here, is clearly unlike Hank, in other ways then the fact he isn't a mutant, or a frog. the Guy has a bad history and didn't know any better."
Sandy: "It's not like he has anything of note, why-"
Soothsayer: "He does have something of note... for you see, his parents, his real parents.... were murdered."
Sandy: "Huh?"
Soothsayer- Well, let's just say it all started with one unfortunate coyote named Jason...
Flashback
(Soothsayer)- Young Jason Chomper lived a poor life with his parents. They had no home, no food, and no water. Yet they were lucky to have a son like Jason. He was an expert at finding food and water. He found water by digging, he found food by using a specially advanced sense of smell that he inherited from his father in his younger years. Jason cared for his parents more than anyone else. Then one day, they saw a rattlesnake. Jason's parents never knew that rattlesnakes were venomous creatures, and wanted it for food, only to get theirselves killed by the rattlesnake's poison. Jason was in grief despair in the loss of his parents, and since then, wanted to kill that snake and any other rattlesnake he saw. He killed the snake by stomping on it's neck, choking it to death. Since then, Jason vowed he would avenge his parents by killing every rattlesnake in Texas. He became a gunslinger called the Extinctioner. Life for a rattlesnake in Texas has been harsh. No rattlesnake was safe from this deadly coyote even with venom because, since he had been bitten by many rattlesnakes, and had been treated, he eventually developed an immunity to rattlesnake venom. Then came the day he crossed pahs with Stephen's parents. He killed them by biting them, shaking them in his mouth, and tearing them in half. Of course, Stephen was too young to defend himself because his venom glands weren't mature, and even if they were, it would have absolutely no effect. Stephen was doomed to die until the local sheriff shot him in the head, ending his life forever. Since then, Stephen went to an orphanage where Kaa eventually found him.
Present
Soothsayer- And that's that.
Sandy- (Bursting to tears) Why, that's...that's...THAT'S HORRIBLE! (Starts crying)
Hypnorattle- Hahahahah! Look at the lil' crybaby! (Kaa slaps him) OWCH!
Kaa- Stephen, behave!
Hypnorattle- Sorry!...You know, Father?...I have a confession to make...I stole all that stuff so I can use the money to...REDEEM MYSELF OF MY ACTIONS!
Everyone- WHAT?
Hypnorattle- Yes, it's true, I'm not really evil! I'm just misunderstood. Father?...I'm sorry you had to hear this, but you need to know my truth. You see...
Flashback
(Hypnorattle)-...After I left the Fang Empire's fortress, I realized how alone I was. (Past Hypnorattle starts crying). I never felt this lonely in my whole life. My real parents were gone, I lost my new father, and I even made a horrible error that soon led me to being feared and hated. Nobody around me wanted to talk to me. All they did was go...(Citizen: AAAH, HELP! IT'S THAT HYPNOTIZING RATTLESNAKE THAT TRIED TO TAKE OVER CHINA!). There was nothing left for me to believe in. I had to thank the Fang Empire for bringing back my rattle, but what's the point of arising to evil again when it only leads to MORE hatred? I decided to move to Pastoon where no one could fear me, and I rented myself a house. I got a new hypnotist job, but since I was feeling so lonely and sad, I couldn't get my job done without revealing my tragic past. Strangely, eveyone in pastoon, even the sheruff, weren't terrifived of me. Perhaps it's because they're very trusting and forgiving people, maybe it was that I was a good hypnotest, maybe they might've had someone in their life who was bad, or were bad themselfs, i don't know, but i don't bother to question the very few nice things life DID gave me. I even eventally met Petey, he had a bad life too, he volunteered to be a test subject for an experiment that could make bugs live longer than a few days or weeks until a gang of spiders working for a greedy industry owner attempted to steal this experiment and killed his girlfriend while he was escaping. He came to Pastoon because he just couldn't handle it. But, i am getting off topic, let's just say he and i became friends. I needed money so I could find a way to prove to my father that I could change my ways, and make things go back to the way they were when my life was perfect. Then I felt a spark. A spark that I never wanted to feel again, but I couldn't resist. I had to get money so I could get my life back. I tried harder on my hypnotist job, but I never made enough money within many years. So, exactly 10 months ago, I decided to do something I never could regret: steal precious and valuable items to sell at a high price. No one in the UUniverses could have enough money to satisfy me, and I couldn't just ask for money from someone very rich. That's when I got the brilliant idea...to start an auction with Villains around the UUniverses.
Present
Hypnorattle- I only acted evil because I didn't want this tragic secret to humiliate me. My vow to kill Sandy even topped it off. But now that you know, I hope this doesn't upset any of you.
Petey: "Man, why didn't you just told me?"
Hypnorattle: "I'll tell you why, because if those villains knew my past, they'll think i'm just some cry baby and a joke. They wouldn't even bother coming to the auction, and even if they did, it's only to hurt me emotionly, and physically, and steal the items for free. They're the real crooks. At least i was kind enough to just make you guys look like idiots, up until a few moments ago, I didn't attempt to actselly kill somebody."
Icky: "Gee, and i thought my life was crap."
Spongebob: "So, you wanted to do the right thing, by being someone your not?"
Lord Shen: "Pardon my freshness, dear boy, but hasn't anyone told you 2 wrongs don't make a right?"
Hypnorattle: "That actselly never crossed my mind until now. What did you want? I was alone, frighen, confused, maybe alittle desperate for money, and kinda was abit of a jerk! Can ya blame me? An insane coyote killed my parents!"
Lucky Jack: "I symipes ya, Rattlesnake, i truely can."
Viper: "Yeah, some of us has been there before."
Icky: "Yeah, not all of us started out good guys."
Fidget: "Ain't that the truth."
Hypnorattle: "Look, I won't blame ya if you guys placed me jail because how i acted or did. Because of those stunts, i doubt the people of dodge city would welcome me again, let alone put up with me."
Soothsayer: "Are you certain that is so?"
Hypnorattle: "Well it's not like they heard everyword i said! it's not like they're outside this van, and somehow heard everything i said, and would still like me or stuff! Even if they do, they would still want me inprisoned, because, well, isn't the law, by the book and stuff?"
Chi-Fu: "The law, yes.... But don't be so quick to assume this townsfolk would just turn on you."
Icky: "Yeah, if they didn't give a damn about your history before, why would start now?"
Hypnorattle- I don't know, but now I realize that I should just turn myself in now that things are just too complicated now.
Kaa- You know, Stephen? That's very generous of you. I'm gonna miss you, too. (Both Kaa and Hypnorattle hug)
Hypnorattle- So which prison should I be going to exactly?
Shifu- I believe we should prefer Prison 42.
Hypnorattle- Good choice, I--wait, what?
Prison 42.
Hypnorattle: "Isn't this atad too exthreme?"
Petey: "Yeah! I was just an accomplese!"
Kaa: "Sorry, but your crimes were to extreme for normal prison."
Icky: "Yeah, you broke some international and inter-world laws when you stole that stuff dude. the Galactic Feds take that stuff seriously."
Hypnorattle: "Oh.... again, i don't blame ya."
Petey: "But why am i here?"
Shifu- You must stay with Stephen so he doesn't get into anymore trouble. That, and your here cause of assusiation with someone who voliated inter-universeal laws and there for, just as guilty in breaking them.
Petey- Hmm, sounds easy enough.
Hypnorattle- Well, I'm gonna miss you guys. You helped me a lot today.
Kaa- Don't mention it. Please, take care of yourself. (Kaa and Hypnorattle hug) Well, let's go, everyone.
Prison 42 of today.
Hypnorattle: "..... Petey.... I grow more and more uncertain that if I am ever worthy to be reintergrated into socity."
Petey: "Aw, no sweat home dog, er uh, well, Snake. You'll get yo chance."
Hypnorattle: "That's as likely as you finally stopping speaking like an insensitive african american steriotype."
Petey: "Aw home dog, we have some friends here."
Hyporattle: "That consists of you and the attractive bank robbers."
Petey: "Dude, that may be truer then white people being bad at rap, but you still have yo daddy Kaa and those lougers."
Hypnorattle: "That bitchy Senator Tri-Corn probully malmitulated or theaten them to stay clear from me after the latest Hank mess involving him somehow ending up falling in love with Sandy... Run that by me again, Petey, how did that happen?"
Petey: "It was something bout a cray-cray love potion, and Princess Candence tried to get a shortcut around making frog boy see the light, but then,"
One retelling later.
Petey: "And that's the story yo. Peace!"
Hypnorattle:...Okay, now I get it, but you can stop with that heavy African-American stereotype talk, and just go back to your ordinary gangster talk. Aren't you a bit tired of that?
Petey: No way, dog! This is an accent that demands as much respect that a black guy should have everywhere he goes--a little bit, yeah, dude.
Hypnorattle: That's better. I'm just glad that this prison now gives us all access to TV and radio.
Petey: Yeah, but not as much as our favorite channels are here. It's just the news, MTV, and no cartoons. I miss those things, man.
Hypnorattle: Well, of course prisons don't allow things like that. It's the same reason why food is almost the same every day. Nobody gives a damn what we want.
Petey: Hmmph! I HATE the prison life, dude! All the things I get to do in this cell is to buzz around, watch boring TV, and buzz around the poop you leave in the toilet, but that's it.
Hypnorattle: Ew.
Petey: Hey, I'm a fly, it's in my nature, bro!
Hypnorattle:...You know...I'm starting to get bored with this prison life too. Not just with what I got in here for, but because of all the boredom.
Petey: You're telling me, man! It'd be a freakin' miracle if they invented a prison cell that can magically give you what you want. You know, like all the stinky garbage I can buzz around.
Hypnorattle:...Again, Ew.
???: Mr. Hypnorattle? Mr. Petey? (A robot officer appeared) Somebody's giving you a bail.
Petey:...YES!! AT LAST!! I CAN GET OUT OF THIS BORING-ASSHOLE OF A CELL!! I'm gonna give that bailing guy a kiss for this, man! WHOOO!!
Hypnorattle: "Easy there, Petey. Who is it that's bailing us out? I heard about what happened to that ice prison in the alternate universe. You sure it's not a communist pony or just that jerkass Junjie in disguse?"
Robot Guard: Oh, we checked and saw if they had regulations and all that stuff. They're legit. The bailer look just like a member of the Shell Lodge, particularly the snake Kaa.
Hypnorattle:...My father is bailing me out?
Petey: Well, whaddiya' know, your daddy is finally getting you out of here. I was waiting for something like this to happen.
Robot Guard: Well, follow me. (They leave the cell and go up the yellow transportation tube)
Prison 42 Hangar
Petey: (They get out from the transport tube) WHOA!! THAT TUBE GETS COOLER TO GO THROUGH EVERY TIME, MAN!! WOOOO-HOO-HOO-HOOOO!!!
Hypnorattle: Calm down, Petey. It isn't like it's a kiddie ride or something. It's just for transport.
Petey: Yeah, well it's still more awesome than an elevator!
Hypnorattle: Speaking of which, why not use an elevator?
Robot Guard: We used to have an elevator, but it kept on breaking. Plus, the transport tube saves us trips.
Hypnorattle:...Right.
Kaa: SON! (He and Stephen coil-hug)
Petey: Hey there, Kaa-lamity Boy! What's shaking? I knew you'd bail us out someday.
Kaa: "Well, I'd done it sooner, but uh, ya know. I'm not what you call a rich snake."
Petey: "Then how is this even happening yo?"
Kaa: "I, kinda had some help."
Ignitus came in.
Ignitus: "The High Council desided to finally ease Kaa's troubles and send his son on the path to redemption."
Hypnorattle: "Really? How did ya get around Tri-Corn? Isn't she still mad about the Hank mess?"
Ignitus: Oh, the High Council is very persuasive. It wasn't that easy to convince her that you were not that big a criminal as she thought.
Kaa: Though she is still only giving you a week of freedom.
Petey: YOU MEAN WE CAN'T STAY OUT FOREVER?!? AW, F*** THAT B****, MAN!!
Hypnorattle: Oh, that's actually okay. It'll give us a chance to reinvigorate ourselves in the outside world.
Ignitus: "Well, that can change depending on two things. Your freedom's periment if you actselly manage to defeat an actual villain and used your abilities for good. But take a slight mis-step and... Well, you know well what happened in the Hank mess."
Petey: "So, your saying that we don't come back here if we bust a baddy? That's not so hard."
Ignitus: ".... Villain activity's at an all time low these days."
Petey: "Wha- Aw, man! Well, does it have to be a MAJOR villain? Could we just like, stop a petty thug or a litter bug?"
Kaa: "Sorry, Tri-corn is unfair spefic. It has to be an actual villain. That way, the villain community will know your not one of them anymore."
Hypnorattle: "Wait, but, Tecnecally, I already did that once! I helped Sandy out of that High Shcool reunion mess!"
Ignitus: "Tri-Corn insisted that it has to be a RECENT event DURING your releasement. That situation didn't counted since your releasement at the time was considered "unahotherised". That fact you happened to do good is but a conwinsidence. She argued you may've only done it to get back at Qui for using you like a toy."
Hypnorattle: "What!? But I did that out of being totally good! What is WRONG with that lady!?"
Ignitus: "Let's just say alot of things. But that is far from our concern. Fortunately, Tri-Corn was also nice enough to also consider a second opition... Simply doing nothing If Tri-Corn is convinced enough that your not gonna do anything in universes at all, your freedom does become periment."
Hypnorattle: "Oh sure, I can go with doing nothing. I plan to stay clear from socity anyway."
Ignitus: "That's, the thing... Tri-Corn's know to, alter deals. That second opition could be altered out or a trap to trick you into doing a wrong deed."
Hypnorattle: ".... CRAP!? Now I am stuck trying to bring down another villain! IN THE MIDDLE OF AN APPEARENT VILLAINY DROUGHT!? HOW ELSE, AM I SUPPOSE TO FIND A BAD GUY TO BEAT!?"
Ignitus: "Well, Kaa has, an interesting idea, but, I had warned him that, you might not be ready for it, nor would you accept it, cause, well I've been told you were suffering from depression lately, and this offer might be the last thing you want."
Petey: "Oh chill home boy, it can't be THAT bad."
Ignitus:...We're offering you an internship in the Shell Lodge Squad.
Petey/Hypnorattle: WHAT?!?
Hypnorattle: How is that going to help? Didn't you say that there were no active villains lately?
Kaa: Well, yes, but villainy could strike when you least suspect it. You can assist when it does.
Petey: How will this work in less than a week?
Ignitus: Well, villains usually get active by the week. We can't control when they strike. We just thwart them.
Kaa: Who knows? Maybe villains will show up.
Hypnorattle:...Well...I don't know. I'm worried they might recognize me. I'm sure they'd never forget when they first met me trying to auction off some of your belongings.
Kaa:...I told you he'd think of that!
Ignitus: Just trust me on this. Well, you should also know that we've given you a place to stay on your home planet of Pastoon.
Hypnorattle:...Uh...you have?
Petey: Oh, dude, he doesn't really wanna set foot...well...tail on that rock since his biological parents were killed by that xenophobe coyote.
Hypnorattle: Not just that, but do you know how easy it is to get killed on the frontier? There's a lot of ways, I can assure you.
Ignitus:...Excuse me?
Petey: Yeah, the death of his parents isn't the only reason he doesn't want to return home. He's seen as a snakeling how many deaths have occurred. He saw a guy get shot in a saloon by a murderous lunatic all because of some spilled apple cider.
Hypnorattle: And that's not all. I'd rather not go into the details.
Kaa:...You're seriously scared of the Old West?
Petey: I'm sure a lot of people who live there are as well.
Ignitus: "Oh don't worry. Crime there has even slowed down as well thanks to Sheriff Garrot and the other sheriffs taking criminal activity very seriously."
Hypnorattle: Well, that isn't enough. Crime is virtually unpredictable no matter how much law enforcement there is.
Ignitus: I assure you, it's okay. Sheriff Garrot says that he'll ensure that you're okay.
Hypnorattle: Really?
Kaa: Oh, I'm sure you can count on him.
Hypnorattle: Well...I sure hope so.
Kaa: Oh, and try and get along with his wife and child.
Petey: Whoa, he has a family?
Ignitus: Uh, Kaa, he wasn't born in Dodge City.
Kaa: Oh....
Ignitus: "Shephen, you don't have to accept now and could simply do nothing and, hope Tri-corn didn't desided to be dishonest on her deals.... (Quietly and annoyed) Again. (Openly and calm) Where afterwords, you'll be taken to live in the Equestian Reforming Monistairy. You see, the five days in Pastoon so you can see that no one holds any grudge for you for your mistakes."
Hypnorattle: "Well, I ain't holding my breath. It's not like these people are holding a welcome back party or anything."
Chapter 2: Tortured by the Past
Dodge City.
The Residents of Dodge City were doing just that.
Two miners, A Vulture and a mole, were seen.
Vulture: "Uh, Jeb, remind me again. Who are we throwing this shindig fer?"
Jeb the mole: "..... Billy Bob, are you honestly that stupid? It's for the adopted Rattlesnake son of one of the snake lougers."
Billy Bob the Vulture: ".... Sir Hiss?"
Jeb: No, Kaa.
Billy Bob: Ohh...wait, how are they related?
Jeb: I said they were adopted!
Billy Bob: Oh, I thought you said 'adepted', as in he was good at stuff.
Jeb:...(Sighs)
The van arrives and opens to a surprised Hypnorattle.
Hypnorattle: ".... Either this is the most backwords protest I ever seen or I have simply underestimate these people."
Icky: "Trust me bud. Protesters have protest signs, not "Welcome back" signs with offerings of free snaks and fruit-punch."
Sandy: "Well come now, Stephen, don't turn complete Fluttershy on us, mingle!"
Sandy playfully shoved Stephen into the area, begrudingly slithering with Petey close by.
Sheriff Garrot: Welcome back to your homeworld, Mr. Stephen.
Petey: And?
Sheriff Garrot:...Uh, who said that?
Petey: Over here!
Sheriff Garrot: Oh, the fly, I didn't notice you.
Petey: "Suuuuure."
Hypnorattle: So, you're sure you can keep me out of harm's way here?
Sheriff Garrot: Oh, absolutely. The frontier ain't that bad once you get used to it.
Hypnorattle: (Sees some coyotes dragging a dead body away)... Yeah... Charming.
Sheriff Garrot: Oh, don't worry about him. He was just an outlaw who got what was coming to him. That was Dumbass Mike. He tried to rob unsentient Coyoats of their processions.... You can clearly see how well THAT worked out.
Petey: Well, damn, this place seems pretty balanced with peace.
Hypnorattle: So... Uh... Have any other deaths occurred in this town lately? Ya know, outside of that dumbass?
Sheriff Garrot: Well, there was this guy who accidentally shot himself in the leg, and this big dumb bastard who started a bar riot that killed a few people and injured a lot. But that's just the wild west for ya. It's been called the wild west for a reason.
Hypnorattle:... (Shivers) This place is a nightmare!
Sheriff Garrot: Oh, stop being such a worry-wort. You'll be safe with us. Now come with me and I'll give you a place to stay with my family.
Hypnorattle: "I actselly did had my old place here."
Sheriff Garrot: "Well, thing is.... Mayor Albert had the place comdemned, because while those villain varmits were here, that cyborg alien Nefarious left behind an infestation of those robotic "tecno-ticks". The entire place had to be seal off until we find a way to destroy those things."
Hypnorattle: ".... Ugh.... Why did I ever held that auction?"
Garrot: "Now now, alot of us did stupider things. Heck, my son once mistake an outlaw in a fake catitus costume to be his imaginary friend turned real."
Hypnorattle: "I would make a quip about that, but, I am not in the position to be as comedicly smug as myself from Season 1."
Garrot: "Oh don't ya fret about offending me.... Pretty much the entire planet has poked harmless fun at mah boy's slight misjudgement. Alchourse, I appresiate holding yourself back. And my boy knows better these days."
Hypnorattle: "Oh, speaking of your family, this series has obviously not seen your family too much, so there's a chance your son's not a little kid anymore."
Garrot: "Well post-modernly speaking, you be correct. He's not exactly an adult yet, but he has entered his mid-teens. And well, like all teens, he kinda entered his... Rebelious stage."
Hypnorattle: ".... Bad boy rebelious or goth rebelious?"
Garrot: "Well, he has an unusual fascination with skulls, bones, devils, darkness, and even death concarn it."
Hypnorattle: "Yikes! Sounds he he turned SUPER goth!"
Garrot: "But at least he's not acting out.... He just kinda turned creepy and depressing.... Do ya'll think he's like this cause he lives in a world that doesn't have a very strong law system and almost virtually everything can end his life in the flash so it drove him to think enjoying life as it is may be a might pointless?"
Hypnorattle: "Well, I am not much of a lizeneced theopist, but, I guess that's kinda the down-side of living in a wild west planet where having law and order is viewed as a god-send and what law and order you have prevents this place from going into completely lawless planet terratory. We're talking, Mugshotra bad of lawlessness."
Garrot: "And personally, I'm glad I'm here to keep Pastoon from being THAT bad. I heard horror stories on how much of a mess that planet is. (Shudders). I'm glad our socity's not currently capable to have fancy ships like the Lougers. But either way, I ain'ts planning going to that nightmare of a planet anytime soon!"
Petey: "Oh, ya think that place is bad? I heard this planet called Skullian Prime makes that planet look like a planet of pussies!"
Garrot shudders even more.
Garrot: "I heard even NASTIER stories about THAT place! I barely can even TALK about that planet! I have no plans to visit that place neither!"
Hypnorattle: "Well I heard going there's illegal, so, you would be better off either way."
Suddenly, Grandpa Skales grabs Hypnorattle!
Grandpa Skales: "WHAT'RE YOU DOING BACK HERE, YA CRAZY FOOL!?"
Hypnorattle: "YIKES?! A CHARACTER THAT'S A ODDLY ENOUGH A RE-COLOR OF ME BUT WITH A MUSTACE!? Don't ya love early MSM character designs? But in all serious, I knew there be at least be ONE person who has a problem with me coming back."
Grandpa Skales: "NO YA DARN FOOL!? I'M WARNING YA TO GET OUT FOR YA OWN SAFETY, NOT BECAUSE I HAVE A PROBLEM WITH YA?!"
Margina came in.
Margina: "Dagnabbit, Grandpa Skales, don't scare that poor Stephen fella with your horror stories about the "Rattlesnake Bogey man". It's not a proper way to welcome someone."
Grandpa Skales: "DAGNABBIT YOU SILLY LIZARD, I KNOW FER A FACT THAT DEATH HAWK IS REAL!? EXPLAIN ALL THE DEATH THREATS I HAVE?!"
Margina: ".... You have alot of enemies, Grandpa Skales. Ya'll weren't exactly an honest merchent in your youth."
Grandpa Skales: "I RESLOVED MY CONFLICTS WITH THOSE GALOOTS LONG AGO, MARGINA!? Besides, none of them, has ever written death threats writing snake racial slurs.... WITH HIS OWN BLOOD?!"
Margina sighed.
Margina: "I don't completely deny the existence of that outlaw, but he's been got for almost many years! He's likely as dead as Louis the Doppleganger."
Grandpa Skales: "HOGWASHERS!? DEATH HAWK IS SO TOUGH, HE'S SAID TO BE TECNECALLY IMMORTAL, BECAUSE THE GRIM REAPER HIMSELF IS TOO AFRAID OF THE BIRD!?"
Hypnorattle: "D-d-d-d-d-d-d-d-d-d-Death Hawk?"
Petey: "Uh.... Who or what's a Death Hawk?"
Grandpa Skales: "It's hard to explain Death Hawk without getting scared or depressed. So to hopefully lighten up the mood, I'll have to tell the story of Death Hawk, through song."
(Grandpa Skales sings this. Sorry the quiltiy of the picture and song itself is crap, it's the only one I can find.)
Hypnorattle: ".... Well.... I'd picked a real bad time to come back."
Grandpa Skales: "AS BAD OF A TIME AS A COMEDIAN TRYING TO MAKE A JOKE OUT OF A TRAGITY?! If I was you boy, I get the heck out of heres!? CAUSE DEATH HAWK'S COMING BACK?! AND HE'S NOT JUST AFTER THIS OLD FOOL, BUT HE'S AFTER YOU!? CAUSE HE DOESN'T APPRESIATE YOUR DUMB MISTAKES ONE BIT JUST AS MUCH HE HATES MY DUMB MISTAKES?!"
Hypnorattle: "....... Well, it's been fun being back to this place, but it's about time for me to go back and-"
Garrot: Oh, no, you don't! You ain't seriously backing down on a once-in-a-lifetime opportunity to defeat your first villain.
Grandpa Skales: (Laughs out loud) You're kidding, right, Sheriff? A rattlesnake beating a hawk? IMPOSSIBLE!! They're our natural predators! No snake on Pastoon has ever stood up to him and lived to tell the tale. All that he left behind was the waste he s*** out with the meal he made out of them. Trust me, it's best that this guy get lost before he lures Death Hawk to our humble town!
Garrot: Does it matter if two creatures are predator and prey? Our worlds are known for that kind of stuff. Prey beats predator all the time. How can this be any different? Stephen, don't listen to him, he's just trying to--(He is already gone)...
Meanwhile...
Hypnorattle: AAAAAAAAAAAAAAAAAAARRRRRRRRRRRRRGGGGGGGGGGGGGGGGHHHHHHHHH!!! (He slithers as fast as he can with Petey until Garrot appears in front of him) WHAA!!
Garrot: What are you running away for? You ain't like the other rattlesnakes Death Hawk has consumed.
Hypnorattle: Are you kidding?!? I've seen other hawks on Pastoon before! They've been known to STUFF rattlesnakes, AND use their rattles to make musical instruments. (Shivers). I only heard about the guy in legend and criminal reports on the crime channel, but man is he an off-putting bird! Even more so since those things eat guys like me!
Garrot: What about your hypnotizing rattle? Can't you use that against him?
Hypnorattle: HAH! I've heard tall tales as a snakeling here that hawks have trained themselves to be as immune to snake tricks like that when against an actual snake. I may not know if they're immune to snake venom or not, but if no snake has ever lived against a fight with that lunatic, then it's safe to assume that he's pretty tough.
Garrot: Oh, a snake WAS able to bite Death Hawk once. But because his father was a known chemical expert on snake venom, he built up an immunity. That snake couldn't stand a chance even with venom. Death Hawk is a real snake-killer!
Hypnorattle: THEN I'VE GOTTA GET OUT OF HERE!! (Slithers away, but Garrot grabs him by the tail, and grapples him right back in front of him) OOF! WHAT'S THE BIG IDEA?!? DO YOU WANT ME TO GET KILLED?!?
Garrot: Stephen, think for half a second! You beat this guy, then you can get the recognition that Tricorn is looking for! The first snake to live against the feared Death Hawk! Won't that impress her?
Hypnorattle: "Wait, how did you know about Tri-Corn? Didn't you live on a planet with not even basic cable?"
Garrot: "Well, everyone mainly knows her from the Louger's tales. But also because that Ignitus told everyone that if you could beat a villain or at least do absolutely nothing for 5 days, it would let you out of prison perimently."
Hypnorattle: "Well, we've just established that the guy's venom proof and that my trademark hypnotising is not gonna be a use here. How else can a guy like me, beat a hawk?"
Garrot: "Well, you have something not even other Rattlesnakes have. Help from the greatest bunch of heroes ever."
Hypnorattle: ".... Oh yeah, I remembered that now! I could just have them beat the guy for me!"
???: "Uh, slght problem with that, I'm afraid."
Shifu came in.
Shifu: "Tri-Corn wanted to make sure Hypnorattle doesn't use us to, "cheat" into his redemption should he not accept the internship. She restricted us to only build Hypnorattle's compidence to face a would-be battle on his own unless the threat does something to provoke us or threaten us. She, doesn't want us to smooth over Hypnorattle's freedom like we did with Crane's brother. She feels redemption shouldn't be just handed over to someone like a bowl of free ice cream, as she qouted it."
Hypnorattle: "..... G'OAHHHHHHHHHHHHH?! DOES THAT BITCH WANT ME TO DIE OR SOMETHING!?"
Shifu: "Well, she has many strong polocies against all forces of wrongness, so, tecnecally she does."
Garrot: "Don't be so glumb boy. The Lougers may not be allowed to directly help you against the lowlife, but they can at least toughen you up so you can give the vermin the run for his money."
Hypnorattle: "How can a guy like me be able to do that? And even if he takes a millendium to get here, how are the lougers and a sheriff in particualar, gonna train a wash-out interuniverseal thief into being brave against even a raving phycotic?! The guy is litterally named, DEATH HAWK!? Honestly, what were his parents thinking calling their kid "Death Hawk", I mean, that garrinties him to be bad!"
Garrot: "That's actselly only his outlaw name."
Hypnorattle: "It is?"
Garrot: His real name is Amos Johnny Deadbeak. And he's not just an outlaw. His father was an outlaw as well. An outlaw with a taste of chemical terrorism. He sometimes dumped a poison that was only lethal to snakes in the town's water supply to kill all the snakes. Fortunately, the water system was shut off at the time cause it was already comtaminated by some idiot mistake a vital system shorce for an outhouse. The water would've already be cleansed of both the poison and the idiot's litteral shit by the time the water was reactivated. His father never got the chance to do it again though thanks to a very good sheriff and his rough natured possie! Skinboot Deadbeak was not able to survive that roundup, to say the least. Though, when he died, his son took his place. Though he wasn't a chemical genius, thank god for that, he was a genius in stealthy flying and attacks. He may not be able to properly carry a gun, but that doesn't mean he can't avoid them. Shooting that guy requires that you catch him by surprise. Death Hawk is just like his father in almost every way. The determination, the murders, the cunning, the relentlessness, you name it.
Hypnorattle: I don't know how that makes me feel any better.
Garrot: Come on, son! If you can take on some villains in that place you were placed in, then how come you're wussing out right now?
Hypnorattle: Hey, alternate world congurors, mutant frogs, demonic ghosts and Count Dracula rip-offs are one thing, but Hawks? HAWKS?! We're talking about my kind's natural predator here! And a paricularly very vicious one at that. How can I possibly compete with that?
Garrot: You just can! I know you can. I know inner courage when I see it. And you have a tiny trace of it inside you.
Petey: Forget it, Sheriff! I think he's made up his mind by this point. The least you can do is to get him some place safe, man.
Garrot:... (Sighs) Fine! But someday, you're gonna have to stand up to people like him. There are bad people out here. And they are smart! They know how to lure people out into a gunfight. All it takes is a gun pointing at a guy's wife, and they'll come a callin'!
Hypnorattle: "Trust me. Conisdering the second most infamous guy, Dead-Eye Monroe, is considerabley a dumbass, I don't think Death Hawk is quilifiable to anything intelligent."
Garrot: "Don't base Death Hawk on someone like Dead-Eye Monroe. No outlaw is alike. None of them have a good education, but they ain't ALL idiots. And someone who managed to avoid many other great lawmen, even the one who took down his father, proves that Death Hawk is a stance above Monroe."
Hypnorattle: "Oh it's not like when in the middle of the night, he kidnaps someone closes to me or anything. Even if this guy isn't a complete dumbass, he wouldn't be able to think THAT far unless a darker force was guiding him or something!"
Chapter 3: Death Hawk
Meanwhile.
At a dark abandoned mine.
The Old Snake from certain episodes before was leading Mirage and the Villain Leage grand council to the enterence of the mine.
The Old Snake: "This, is as far as I can take you, esteemed Mirage and the Villain Leage Grand Council...."
Hades: "Ok, remind me again here, WHY didn't we bring Mang with us? He can make clowns like this "Deadly Outlaw" bow to us in an instent!"
The Old Snake: "That's uh, the problem.... You see, Death Hawk, is not a particually strong fan of snakes. He would not react kindly to your leader Mang Simon Cobra. I am at risk myself even being within miles of this place."
Jafar: "I see.... So, how are we suppose to earn the co-operation of this lowly criminal? Alot of independent villains are unwilling to get involve with us thanks to Tabliod lies created by the High Council and Tabliod publishers saying that we worship the Darkspawn, seemingly because a certain cat-faced daddy's girl wouldn't give up on a goal that fails ONE too many times!"
Mirage: "BECAUSE IS IT STILL A GOAL WORTH PERSUING, YOU UNGRATEFUL IDIOT?!"
Captain Hook: "Nn-n-n-n-n-n-n-n-n-n-n-Now, Miss Mirage, you know well of Jafar's sarcastic and cynical nature! He just feels abit insulted of being called a demon worshipper because of, circumstances."
Oogie Boogie: "Well to be fair, those tabliods aren't really helping either!"
Ursula: "And did he HAVE to be in a DESERT PLANET?! LITTERALLY VOID OF AN OCEAN!?"
Maleficent: "Realisticly, this planet actselly DOES have an ocean. The deserts in this world just span for miles before you could reach a beach."
Old Snake: "AHEM! I hope I am not interupting a canole convention or anything, but remember what we agree on! You are to convince Death Hawk to come after the bailed out Hypnorattle and make him a humiliating failure in redeeming himself by kidnapping his adopted father Kaa and the other snake Lougers.... Plus the squirrel for good measure due to their history. But be warned. He has... Expensive tastes. Don't expect this to leave your wallets fat, if you catch my drift."
Jafar: "We assure you. We're no strangers to those like him. They ALWAYS have their price."
Old Snake: "Now then, good ahead and enter at your own risk. I may not be the kind of snake he attacks, but it never detered him before, and I don't wanna become proof it doesn't now!"
The Old Snake disappeared!
Captain Hook: "Can I be honest here? That Mafia Allience representive was seriously an odd one."
Ursula: "Let's just get this over with."
Inside the mine.
Mirage and the Villain Leage Council were traveling through the mines.
Ursula: "Oh, it seems I'm not the only one who appresiates the macabe life sytile."
Hades: "The Underworld has WAY more skulls then this, in fact it's virtually made of skulls, but I have to admire this guy's moxie."
Captain Hook: "The weird thing is, they all appeared to be, snakes."
Oogie Boogie: "Well DUH, Pirate Boy!? He is a SNAKE killer!?"
Jafar: "Perhaps it was indeed wise not to include Mang after all."
Maleficent: "Indeed. Though, I have some concern that he might not take much a liking to you yourself Jafar. Considering that your snake themed."
Jafar: "Oh like he's gonna attack me over the fact I carry around a cobra staff and can turn into a giant cobra. I'm still a human, am I not? It's snakes he hates, not snake-like people. I mean, he's not that narrow-minded, is he-" (A loud screech was heard that vibrated all across the mine tunnels)
Captain Hook: AAAHHHH!!! SMEEEEE!!!
Hades: Uh, he ain't with you anymore, retard!
Captain Hook: Dammit! Who was my replacement? (The loud screech was heard again as the villains screamed, and suddenly it went dark, and Jafar was heard screaming as something striked him)
Mirage: (Uses her cat-night vision to see the object that struck Jafar, and uses her claw attack to strike him as he screeches in pain and flies off)
???: (Dark brooding voice) WHO ARE YOU LOT TRESPASSING IN MY HIDEOUT?!? AND WITH A SNAKE WIZARD OF ALL PEOPLE!!!
Jafar: Are you really that stupid? Just because I'm snake themed, it doesn't mean I'm a snake.
Hades: Why don't you show yourself and we can negotiate this out, Death Hawk!
???:...How do you know my name?
Mirage: Because we have a job for you.
Oogie Boogie: And money is no object!
???: Hmm...(The flames come back bringing light back to the tunnel as a silhouetted bird-like figure appeared, and a harmonica played as the bird revealed himself as a red-tailed hawk with a black suit and hat, and a silver cap on his beak. This was Death Hawk)...Go on. I'm all ears.
Ursula:...Are you familiar with a snake named...Stephen?
Death Hawk: Never heard of that poor bastard.
Ursula:...AKA, Hypnorattle.
Death Hawk: (Surprised)...He's BACK?!? Hmm...that is very interesting. (Sees an unsentient mouse, grabs it and eats it as the villains were disgusted)...What? Y'all never seen an animal doing what comes naturally? Speak up your chattering holes before I lose my patience!
Maleficent: Well, if you must know, then he's come here because he's searching for the opportunity to bag a villain and be out of Prison 42 forever.
Death Hawk: HAH! And he thinks he can find that here on Pastoon? Where I can easily find him and make a meal out of him? AND ADD HIM TO MY STUFFED SNAKE COLLECTION?!? (Shows him a bunch of stuffed snakes)
Mirage:...That's rather impressive for an outlaw.
Hades: Nasty!
Jafar: So, are you interested in this job of tracking him down for us?
Death Hawk: VERY! Do you know how long I've waited for that guy to show his ugly rattling tail on this world again ever since his parents died of a freak accident?
Oogie Boogie:...You actually believe that's what killed his parents?
Ursula: I thought it was because of some coyote outlaw named...The Extinctioner.
Death Hawk:...What was that name again?
Ursula: Uh...Extinctioner?
Death Hawk:...Oh, I should've known he was a victim of me.
Mirage:...Beg your pardon?
Death Hawk: I feel I owe you lot some answers. The Extinctioner...was a colleague of mine.
Flashback
(Death Hawk): You see, Jason Chomper was a troubled pup in his youth. And I watched as his parents were killed by a rattlesnake at age 19. I was able to rescue him from the snakes and killed them. I ingested their organs and other stuff, and still keep their stuffed bodies today.
(Hades): Ew!
(Death Hawk): Anyway, I convinced Jason to avenge his parents by destroying any snake he came across. Thus, he became the Extinctioner, a lone gunslinger who tortured and harmed snakes either for fun or for his job. I had never been so goddamn proud of someone doing great work for me. But then came the day when he killed the parents of an only snakeling. The sheriff of that town ended up shooting him dead. Though I had lost a colleague, I refused to go after the snakeling to avoid being discovered.
Present
Death Hawk: I done believed that snakeling would grow up to fear my kind. I just never expected that very snakeling... Would grow up to be the famed Hypnorattle that I've been waiting God knows how long to return here.
Captain Hook: "Well THAT'S the universe for you. You screwed someone over once and they end up becoming the last thing you'd expect."
Death Hawk: "Luckly, it won't matter what he's capable of. He would be too scared shitless to stand up to me! Question is, how do I tackle him without alarming the lawman Garrot?"
Jafar: Oh, I'm sure you can figure that out. Your reputation as a strategic genius can come in handy in this. If you were smart enough not to attack Stephen when he was vulnerable because of law enforcement being nearby, then you'd be smart enough to isolate Garrot before attacking Stephen.
Death Hawk:...Hmm... That's actually rather brilliant.... Except for the fact that Sheriff Garrot is one of the smartest sheriffs on Pastoon. Not as smart as Sheriff Stark back in Baxter City, and he was the only one who was THIS close to taking me down with an accurate blast from a shotgun. That's why I ain't EVER going back to that place. Point being that Garrot may not be as smart as Stark, but he is still determined and cunning. A single distraction rarely works on him....
Captain Hook: "Well, what if you don't nessersarly NEED to distract Garrot. What if you get yourself some hostages that even HE wouldn't dare to try to intervine!"
Death Hawk: "Hmm, sounds good on paper, but, Garrot ain't known to back down easily."
Jafar: "True, but you can disable him through Stephen. Kidnap the following people in this list we present you, (Magicly shows Death Hawk a list, pictures and names of the people he has to kidnap), Imply a threat on their lives, and it will mentally turn that sorry repenter into forcing the Sheriff to back down!"
Death Hawk: ".... Ahh, I get ya. Disable the lawmen through someone else's family. You guys know how to push some buttons. I respect that. Shame ya'll are abunch of demon worshippers, otherwise I'd joined yer possie, and even then, I prefer my lone wolf life sytile. More fun for me."
Hades: "Yeah, FYI bud, we're NOT demon worshippers, that's just crap from the ol' rumor mill that is the tabloid system!"
Death Hawk: "I repeat, reguardless of what is being true, I would STILL keep to my own life sytile. I'm a bird who likes his privacy. But tell ya what. I will however consider a brief partnership for this occation. But don't bother paying me your alien money. It won't work in Pastoon cause it's likely both not legal tender cause it's alien money, and it's likely contraband concidering ya'll are being might friendly with a lawless man like myself, so it's not helpful either way. My payment will be to make Stephen cry like the cowardly wimp he is. And I'll get to complete what poor ol' Blackback failed to do.... Send that sorry rattler to hell where he belongs."
Jafar: I trust we have a deal then?
Death Hawk: As much as a deal can get! Y'all won't regret it when all this is over! When I'm through with all this, that snake will be my biggest trophy, AND I'll use his hypnotic rattle and turn it into a magical musical instrument.
Maleficent: Excellent!
Meanwhile...
Garrot's Son: (Who was much different than his previous appearance in Season 1, being in his adolescent years and having black makeup, a black wig, black shirt, gray pants, and having a piece of wheat in his mouth)... (Petey then flies right next to his face) What the hell?!?
Petey: Hiya, dude! What's shakin'? I'm one of your new guests here.
Garrot's Son: I'll tell you what you are, bug! You're a pest! (Swats at Petey)
Petey: YAAH! WATCH IT, TOUGH GUY!!
Garrot's Son: Watch it, tiny! Lizards EAT bugs like you.
Petey:...(Gulps)...Okay, I'll go. Buzzes off)
Garrot's Son:...Thank Jesus, now I can continue having some peace and quiet.
???: RALPHIE!!!
Garrot's Son (Ralph): WHAAAAAAAAAAAAAAT?!?
Garrot: Get down here! (Ralph sighs, and goes down, and he is surprised to see Petey with Hynorattle) I'm sorry if Petey didn't make a good first impression, but these two will be staying with us for the week.
Ralph:...You're joking, right? A fly in our house? They're vermin! Vermin that lizards eat for some odd reason."
Hypnorattle: "(Wispers) Heads up Pete, looks like Hank's not the only one being a jerk about the social spieces order around here."
Garrot: "Dagnabbit Ralth, kindly don't play the spieces order card, boy! After what Stephen went through, he and his friend deserve to be treated better."
Ralph: Well, I don't know. Flies are known to bug people.
Petey: Hey, dude, I'm not like all the other flies out there. Unlike them, I know what personal space is!
Ralph: Still ain't convinced.
Garrot: Son, you be nice! Since your mother is going out of town for the moment, I'll be in charge of this household. So you will do as I say, or you're grounded for a week!
Ralph: Whatever! I'll give you numbskulls some personal space, so long as you don't give ME some! Who are you, anyway?
Hypnorattle: I'm Stephen, and this is Petey. You might also know me by the name of Hypnorattle.
Ralph:...Who?
Hypnorattle: Hypnorattle, man! Infamous thief who stole valuables across the UUniverses.
Ralph: Well, if you're an outlaw, why hasn't dad pinned you down and thrown you in jail?
Garrot: They're working on proving themselves worthy of being out of Prison 42. And for the remainder of their stay, I expect some respect from you, young man!
Ralph: Yeah, whatever. (Leaves)
Garrot:...(Sighs) What am I gonna do with that boy?
Hypnorattle: "Look, I can't really blame the kid here, it's not easy for him to grow up in a world where just about everything can go wrong."
Garrot: "I know, but.... He needs to learn to appreciate life for what it is and be glad he's still alive. He shouldn't live life in this kind of depressing manner."
Hypnorattle: ".... Well.... I kinda used to be a celebrated hypnotist. I helped people out of their problems by hypnotising them to relive and revisit their feelings."
Garrot: "That's a might neightberly, but, I'm not sure if he appresiate that. Ralth has, trust issues."
Hypnorattle: "Oh don't worry, I am a master of earning people's trust. I wouldn't of been so famous if I can't get people's trust."
Garrot: "Well, I won't stop you, but I gotta warn ya, Ralph can be VERY physical when he's mad. Takes it after me. It's a natrol reflex against people bothering us for any reason."
Hypnorattle: On a world where there are a million ways to die, I can understand that.
Petey: Well, what're we waiting for? Let's go give that kid some company.
Ralph's Room
Ralph: (He is seen reading a book called "How To Survive In The Frontier", and then he sees Hypnorattle and Petey coming in)...What do you little s***s want?
Petey:...Wow!...Where did you even learn that word, man?
Ralph: From that douche nozzle who impersonated the Mayor 5 years ago. I still heard that word no matter how tight my mom covered my ears.
Hypnorattle:...Uh...Ralph...may I ask...why did you become a Goth?
Ralph: I don't see why that's any of yer' beeswax, pal! (Hypnorattle uses his hypnotizing tail to hypnotize him)
Hypnorattle:...You will tell me!
Ralph: I will tell you!...(Snaps out of his trance) Well, I guess it all started when I was being held hostage by that Louis guy. His ripoff plan of that mayor from Rango made me realize how dangerous it was out here in the frontier. Do you have ANY idea how many people die on this world every year? Last year, it was about 3,000! And that was twice as much as that of the year before that! I saw a guy start a riot in the saloon a while back by killing a guy all because he wanted to avoid paying back a deal in chess! Hell, I heard about a guy getting killed just by going to the bathroom. Died from cholera! You know cholera?
Hypnorattle: They call it 'The Black S***' on this world.
Ralph: Exactly! And last year, the Pasteur killed a guy in a gunfight! You know what he did the day after? He went back and killed the guy's teenage son because he was afraid he'd kill him out of revenge!
Petey: DAMN!!
Ralph: And that's not all! This year in March, a guy got shot to death in the church because he was accused of being possessed by a demon, when really it was his natural ability to shoot blood from his eyes... You know, because he was a horned toad.
Hypnorattle: Wow!
Ralph: You see what goes on in my world? Sure I have a sheriff as a father, but he could only do so much. If I'm gonna die out of bad luck, then I might as well make the best of it by making myself look like I don't give a s***!
Petey: Hey, dude, just because this place is a stereotypical cesspool of death, it doesn't mean you should be scared all the time. And you know what, Stephen here is suffering the same problem since we were told about this Death Hawk guy.
Ralph: Oh, I know that person all too well. He killed a rattlesnake 2 years ago, RIGHT IN FRONT OF ME!! If I was you, I'd get the f*** out of here before he gets the chance. No snake has ever been a match for him. The only person I've ever heard of who was this close to killin' that bird of prey was Sheriff Stark back in Baxter City. Man, could that guy shoot better than a horny toad a-hoppin'.
Petey: Yeesh, if I had a nickel for every time I've heard a Western stereotype use those similes, I'd be rich!
Hypnorattle: "Well, I kinda feel it wasn't truely just that Louis guy who scared ya into being like this. I feel as if there's a more, personal issue."
Ralph: "... No, I can't tell you what happened between me and Jess Possum! It's, it's, it's horrorable!"
Hypnorattle: "You don't have to tell me. But to face the fear of death, I have to hypnotise you to relive the moment that happened with Jessie."
Ralph: "Don't you even dare you re-"
Hypnorattle hypnotised Ralph to relive a certain point in his past.
Flashback.
Younger Ralph and the possum girl from Icky and Iago: Birdbrains of the West, were seen getting along like friends.
Fast-forword to a night after that episode.
Ralph and Jess were spending time togather.
Jess: "Ralph, what's wrong?"
Ralph: ".... I.... I still can't get over what happened with that Doppleganger Louis, Jess. I was litterally almost gone that day."
Jess: "Ralph, you need to accept that, this is just what Pastoon is like. It ain't no Modern city folk world, but it's not as bad as a truely lawless planet. You should be glad that, your at least alive to live another day."
Ralph: "But what if tomorrow morning, I die this time?! We both could die?! I... I never realise how death can be at every corner."
Jess: "It's an unpleasent exspearience... I know. I had 2 brothers who died fighting off a hostile injun tribe last year. I still can't get over it, but I learnt to understand that, even in a more controled evioment, death, is just a part of life, and as my grandma said, Death is the bullet of the reaper that can never be dodged. That's why the reaper is nicknamed "The Undodgeable gunslinger". He's neither an outlaw or lawmen. He's asentually an undertaker who means serious business."
Ralph: "Yeah, but that doesn't mean we should live in a world where death can just, happen wherever and whenever he wants to! I hope one day, someone desides to make law even stronger then it currently is! Someone.... Like me. I could become a mayor and inspire people to have a stronger law system. Like, jails that have more then one cell, a sheriff's office with more then one sheriff and deputies, heck, why, even a system that can check people's backgrounds, so we can avoid rotten sheriffs."
Jess: "You need to be careful with that kind of talk in these parts. Outlaws don't appresiate people out to make the law stronger. People with that kind of thinken, tend to suffer the harshesh."
Ralph: "That's because they're afraid of change! A change that'll be used against them! A change that'll make Pastoon a better place."
Jess: "(Sigh).... Your at least a brave fool. I'll give ya that."
???: "Yeah, brave and stupid!?"
Ralph and Jess gasped as a messy and ripped dressed Gecko came into Jess's room!
Ralph: "Jess, get behind me! It's Pedo Fred?!"
Pedo Fred the Gecko: "(Chuckles maniacly), You know me well, lawmen's kid! It figures a lawmen's kin would think like that! Why do ya'll think we always aim for the lawmen's kin? Fer the survivel of Outlaws every-ware! And for that sur-vive-al, I'll have to get rid of you! But I think I'll have my fun first!"
Jess: "I should warn you. My father's a powerful rich men who will convince the mayor to have you hang."
Pedo Fred looks at Jess angery!
Pedo Fred: "Don't question me, possom!?"
Pedo Fred pulled out a knife and cut Jess across the face as she welped!
Ralph: "JESSIE!?"
Pedo Fred pounced on Ralph!
Pedo Fred: "Ohhhh, I'm gonna enjoy psycologically violate ya'll, before I send ya to hell! How pucker up, lizard boy?!"
Ralph: "WAIT! I'm a Gila Monster lizard, you idiot! I have a poisonious mouth!"
Pedo Fred: "HA!? Lucky me, I'm a gen-u-ain mutant made by that fancy Mega Sci Corp place that makes me ammuned to EVERY poison ever! That includes Gila Monster venom, son! Besides, your poison glands ain't mature yet, so (sing-songy) YOU CAN'T USE IT!! HE-HE-HE-HE-HE?! I need to be sure to thank that Marz guy one day! (LAUGHS MANIACLY AS HE AIMED TO KISS A STRONGLY TRUMATISED RALPH?!)"
Jess hits Pedo Fred in the head with a chear, as Pedo Fred screams in pain!
Jess grabs Ralph as the two make a run for it!
Pedo Fred: "I'LL GET YOU YET, MY PRETTYS?! (LAUGHS MANIACLY?!)"
Ralph: (They run into an alley to avoid Pedo Fred)...Oh, God, like I said! This entire world is a house of death! I won't last until adulthood here!
Jess: Hey, at least we survived.
Ralph: Are you kidding? I don't even know what that psychopath was trying to do, but I have a feeling that my dad will tell me as soon as he hears about this!...(Sighs) Well, if I'm going to die someday, I'll have to show the people of this town that I don't care! (Leaves)
Jess: Ralph, wait!
Present
Hypnorattle:... And that's how you became a Goth, huh?
Ralph: Well, yeah, so what? I was almost raped by that crazy gecko pedophile! That sure is a dandy thing to suffer through at age 10!
Hypnorattle: ".... Does, your dad know?"
Ralph: "NO, AND I DON'T WANT HIM TO!? He and mom would end up becoming over-protactive! Dad would end up convincing the mayor to start a man-hunt on that guy, and that would end up making Fred more dangerious! He could kill me before IF he's ever caught!"
Hypnorattle: "Oh, I see. Your asentually like me. Your afraid some psycopath is after your skin for a reason he doesn't like about you. Kid, I know what it's like to be scared, and facing freaks like Fred or Death Hawk are never easy, but... You at least have a family and friends to keep you safe. Kid, being afraid, is exactly what that pedophile wants! He wants you to be afraid so he can control you! Cause, he's afraid you would make do with your promise to make this place MUCH more safer then it currently is. He's more afraid of you then you are of him."
Ralph: "He SURE didn't act like it!"
Hypnorattle: "Well, people have different ways to cope with fear! Guys like that, act aggressive or even do aggresive things to hide their fear. And you? You simply turned goth to hide your fear. But in all honesty, you didn't exactly chose the goth lifesytile out of freewill. You did to hopefully disgourage that mental mess of a outlaw to not continue persuing you. Believe me, I'm not thrilled that a crazy hawk is after me, but outside of being too quick to wanna bail, I acknowledge I have the support of my friends and family. Granted, thanks to a bitchy dragon senator, they can't by her ruling get directly involved, but they support me still. I can somewhat count of them, reguardless of my own incompidence, to help me snake up and make Death Hawk the cowerdly law breaker he truely is. Don't let Pedo Fred think he can scare you into being like what you are. He's asentually a mental torture bully."
Ralph: "HE HAS A KNIFE AND CAN EASILY KILL AND RAPE ME?! AND THANKS TO AN ALIEN CORPERATION, MY VENOM CAN NEVER HURT HIM?! And besides, you once choose to be a criminal yourself out of greed and some, stupid misguided quest to appease your adopted father!"
Hypnorattle: "Actselly, that's only half true. I mean, I know I was troubled, but I didn't just turned into a villain like THAT! That sounds WAY too one dimentional! You see, I only went rouge at all, because.... I, was slanderised by the Tabliod Publisher "The Texas Scandel" in Nick Texas of the Spongebob world."
Ralph: "Your lying."
Hypnorattle: "Oh-ho-ho, trust me my friend, (pulls out a tabliod) THIS, IS NOT A LIE! Well, what the tabliod said is, but what happened is the truth!"
Flashback.
Hypnorattle was seen slithering to his fox assisent.
Hypnorattle: "Beatriss, I have been thinking latey, and, I think I finally gotten over my issues with Sandy. If I ever got the chance to meet her again, I would have to remember to give due apologies and hope we can get over our grivences."
Beatriss: "That's great sir, but... You might wanna look at this."
Beatriss brings out a tabliod magazine.
Hypnorattle: "A issue of "the Texas Scandel"? You know I don't read lying trash!"
Beatriss: "Take a closer look. It concerns you."
Hypnorattle: "Ok, let's see. "Stephen Rattleback is a.... Fruad and SWINDLER!? HE'S NOTHING BUT A CONKNIVING CON ARTIST OUT FOR YOUR MONEY AND DOESN'T TRUELY HAVE HYPNOTIC POWERS?!" THOSE BASTURDS?! THEY'LL RUIN ME?!"
Beatriss: "Sir, please, The Texas Scandel is considered the most dispited tabliod publishers in all of texas. No body in their right mind likes them or takes their issues seriously. They only lied about you because your famous and are trying to make a quick buck! Nobody's ammuned to this!"
Hypnorattle: "BUT THE INDIGNITY OF IT ALL?! HOW DARE THOSE BASTURDS DO THIS TO ME WHEN I DID NOTHING TO THEM?! WHAT EVEN DROVE THEM TO DO IT?!"
Beatriss: "The article was covered by... Tommy Cheeks. A cousin of Sandy."
Hypnorattle hissed angerly!
Hypnorattle: "SAAAAAAAAANNNNNNNNNNNNNNDDDDDDDDDDDDDDYYYYYYYYYYYYY?!?"
(Hypnorattle): "I, was strongly enraged that day. I desided to get even. I went to The Texas Scandel HQ and hypnotised them to expose the Mayor of Dallas at time's embarrising secrets, like the fact that he was a Care Bears fan. That rage, drove me to expose client/hypnotist confindentsiality, and I was sure that I had nothing to do with their knowledge and that it was all Tommy's fault. It, ended ironicly making them popular cause they exposed something that's TRUE for once, but at a price. The Mayor was OBVIOUSLY pissed at the story and had the Texas Scandel shut down and all the staff unemployed. Tommy, being considered the one who "exposed" the story, was... Arrested for Political Scandel and was placed in a federal prison. I didn't think straightly so... I was once proud of that mistake borned from rage. And.... I ended up losing Beatriss' respect for that."
Beatriss: "Stephen, I know you were upset that Tommy Cheeks basturdised you, but the Texas Scandel were not a creditable Tabliod publishers, NO ONE, would take them seriously, not even what small fanbase they had! But yet, you desided to ruin Tommy's life and career, as well as other people, by causing a political scandel and exposed the Mayor's secrets! And he was your most faverite client!"
Hypnorattle: "Beatriss, please, I... I only did it to keep the Tabliod Industry from ever wanting to mess with me again."
Beatriss: "And it worked! No other Tabliod publisher company wants to EVER write stories about you, true or not! But did you, REALLY had to land Tommy in a federal prison?! Granted, he was a black sheep cousin of Sandy, but even HE didn't deserve this!"
Hypnorattle: "TO ME HE DID!? In fact, if he's such a black sheep, then I doubt Sandy's family would even care he's in a federal prison!"
Beatrice: Well... I should let you know that his parents are very furious. They're demanding that the person who caused this be sued immediately... FOR EVERYTHING HE OWNS!!
Hypnorattle: (Shocked)... Oh, crap!
(Hypnorattle): Nothing I could do could stop me from being discovered. Especially, the Cheeks family sued me and found a damn good lawyer to convice the jury to put 2 and 2 togather! It was very convincing and legit, all but thanks to the fact the issue before the mayor care bears issue, was litterally about me! It proves that I had the motive to cause the shut down of that tabliod company! Like that, I lost the court case, and I lost everything I owned! That's why I was no longer allowed to live in Texas. So me and Kaa moved out of town and to another world. And that world... Was where I became evil.
Present
Hypnorattle: I've grown rather sour with the Cheeks family ever since. And it ended further vitalising my issues and hatred with Sandy. I swore to return the favor someday. But now that I see the light, I realize that swearing was as retarded as a child swearing not to apologize to superiors for their misdeeds again.
Ralph: "..... I'm surprise the Cheeks family gave you such trouble over someone who was a black sheep. Based on what you said, he was unlikeable in every way and was known to lie."
Hypnorattle: "Yeah, but it didn't gave me the right to screw him over like that. The court did saw that Tommy wasn't exactly a good person and he argueabily got due karma, but at the same time, I should've had the problem resolved with a lawsuit instead of scandel. I retired Beatrice as my sectratary so she didn't had to suffer with me."
Ralph: ".... I, feel sorry for you, in a way. You only wanted to punish a legitamently dishonest person. You just did it in a way that made you no better then this Tommy Cheeks. Does Sandy, still hold resentment to you on that?"
Hypnorattle: "She gotten over about the stuff of me wanting to kill her, so it's a pretty safe bet she's not a resenter! She's likely to gotten over what happened to Tommy. But I'm playing it safe and not bringing it up to her.... And likely she've told the others about that mess about this by now."
Meanwhile, in the van.
Trixie: "GOODNESS?! That rattlesnake did THAT to your cousin over slander!?"
Sandy: "Yes. Granted, Tommy Cheeks was a lowdown black sheep of our family and the Texas Scandelers were not a creidtable shorce of infomation, and Stephen had every right to be angry. But he could've just brought it to the court instead and had Tommy punished legally! He didn't had to turn it into a pololicial scandel and get Tommy thrown in a federal prison!"
Icky: "So THAT's why you were espeically angry at him that episode he first appear him. It wasn't just the whole he wanted to kill you thing. He messed with your family."
Sandy: "Admitingly, yes. I sympathies with Stephen that he didn't like to be insulted by someone as dishonest as a tabliod writer, but he didn't had to go as far as he did. Tommy was no saint, but he deserved to at least be fairly punished through a simple lawsuit. In a way, it was kinda Tommy's fault Stephen turned sour in the first place."
Gilda: ".... You don't think, Tri-corn knows about that mess, right?"
Sandy: "Chances are, she does. She likes to keep a track record on EVERY villain in the universe, repenters or otherwise, that way she knows who or what she's dealing with! Why did ya think she's making Stephen even going through this to begin with?"
Cynder: "Well obviously Stephen has changed since then."
Sandy: "That is true, but we have to still make Tri-corn herself see that."
Viper: "I just feel so sorry for Beatrice. She obviously cared for Hypnorattle and tried to protect him as much as she could. I wonder, how is she now since Hypnorattle dismissed her to protect her from being mistreated poorly for his mistake?"
Sandy: "Don't worry, she's fine. She works now in a Mega-Sci Corp establishment in Dallas as sectratary."
Sir Hiss: "Well, Master Stephen is likely worried you still hold hard feelings for what accured to your cousin. Do you plan to tell him the resentment has long run it's course?"
Sandy: "I do, but, I wanna see if I can do it without guilt-tripping him. He's likely to feel awful about it as much as when he stolen the elements of harmony and the other valuable treasures."
Shifu: "Alchourse.... You wanted to approuch this delicately."
Sandy: Yeah. I mean, come on. It can't be as worse as when I was targeted by Hank months ago. Besides, what's the- (Icky covers her mouth) MMPPHH!!
Icky: Whew! I just saved our lives, everyone. (Everyone sighed)
???: SHELL LODGERS!!! (A bird screech was heard)
Skipper: MISSILE INCOMING!!! (Death Hawk appeared, and he was able to break through the wall of he van, punching a hole through and entering without a scratch)
Death Hawk: Hello!
Skipper: Just one hawk? You're joking, right? You never bothered to bring any reinforcements?
Death Hawk: "I don't need to. Amos J. Deadbeak is an army of one!"
Shifu: "Everyone, he's the "Death Hawk" we were warned about earlier!"
Patrick: "Who?"
Squidward: "The guy Grandpa Skales had everyone sing an entire song about!"
Patrick: "Ohhhhh..... Still don't get it."
Squidward face palm!
Viper: "Well I for one don't appresiate you threating my famly, Hawk."
Savio: "Neither do I, ya overgrown chicken hawk!"
Death Hawk: "HA!? Just because yer idiot bird friends got lucky with that dumbass Monroe and his possie of retards, that don't mean you can beat ME so easily!?"
Po: "Wanna bet, you bad egg?"
Po made kung fu nosies and posed to fight!
Death Hawk: "(Chuckles evily), Come at me, fatty!" (Po attacks him as he is able to dodge and slash at Po with his talon)
Po:... OW!!
Death Hawk: (Chuckles) That all you got, tons'a fun? (Po continuously misses while attackin Death Hawk and instead he is beat up the most. He is even able to avoid attacks from the other Lodgers, and manages to make it out into the sky as he is heard screeching)
Icky: Good thing I still carry my Magnum. (Takes out his gun as he fires at Death Hawk, yet he is able to avoid the gunfire, grabs the gun, and breaks it into pieces) AW, F***!!! DO YOU KNOW HOW MUCH THIS FIREARM COSTS?!? (He is pushed into the side of the wall) OOF!! (He is dizzy as he sees Dils crawling around his head saying 'I don't need you!' repeatedly)
Lord Shen: Perhaps this will teach him some manners! (Takes out his cannon and fires it at Death Hawk, yet he is able to dodge it as the cannonball ends up destroying a house as a guy was seen in a bathtub)
Bathtub Guy: (The bathtub slides off the tipping floor) No, no, no, no, NO, NOOOO!!! (The bathtub falls to the ground and shatters)... THIS IS THE FOURTY-SECOND F****** TIME THIS HAD HAPPENED!! DO YOU KNOW HOW MUCH DURN MONEY IT COST TO REPAIR THESE DAMAGES?!?
Lord Shen: SORRY, SIR!! (Death Hawk screeches as he knocks Lord Shen out) OOF!!...
Trixie: "Ugh, never send guns, exploudions, boys and martical arts to do a girl with magic's job!"
Trixie attempts to cast a spell to trap Death Hawk in a magical trap!
Death Hawk: (Screeches as he knocks out Trixie and Merlin, and cackles) You think you can solve problems with a quick magic spell? That's pretty much cheating!
SpongeBob: What do you want from us, Death Hawk?
Viper: If you're here to kill us snake members, then you're wasting your time. If that's what you were here for, then you had just exposed yourself. We'll be sure to alert Dodge City of your presence.
Death Hawk: Oh, that's the plan. But I'm not going to kill your snake members.... Yet.
Sir Hiss: What?
Death Hawk: (He flies down towards the group, and the whole thing goes dark as soon as he strikes)
Later...
Skipper: (Everyone gets up)... Wow... That bird is an ass-kicker!
Shifu: Alright, is everyone accounted for?
Po: Uh... Where's Viper?
Mr. Whiskers: And Lola?
Brandy: And Savio?
Shrek: And Sir Hiss?
Ryan: "And Larry?"
Baloo: AND KAA?!?
Skipper: Oh, how excellent! All of our snake members have been captured!
SpongeBob:... Well... Where's Sandy?
Po:... Why would Death Hawk want Sandy?
Icky: "Pardon my predictable reference, but something smells rotten in the alamo!"
Po: "Yeah, I mean, what would drive that guy who BARELY knows us to kidnap some of our friends?!"
Crane: "It's possable this is mainly to scare Stephen and making him think nothing can protect him!"
Shifu: "Well in doing so, he can NO LONGER be protacted by Tri-corn's demand! She said that we not to interfear unless the villain does something to provoke us, AND THIS, QUILIFYS AS PROVOKING US!?"
Squidward: "But we still have to break the news to Stephen."
Spongebob: "But he's not gonna like it. I know I'm not."
Icky: "Wow.... Your normally more crazy emotional when Sandy gets in trouble."
Spongebob: "Give it a few more minutes."
Shifu: We must get to Stephen and warn him!
Chapter 4: Trouble in Pastoon
Abandoned mine.
The snake lougers, Plus Sandy, are seen tied up in a rope.
Kaa: "What does this fiend have to gain to kidnap us?"
Savio: "Well, if he wanted to get at Stephen, his own mistake! He provoked the lougers to get involved! That means, Stephen is no longer an easy prey!"
A chuckle is heard.
Death Hawk was seen leaning at the other end of the room.
Death Hawk: "I don't believes in making things easy for me anyway. Not that it plumb matters, considering I just smacked you all like a possie of wimps!"
Sandy: "Big deal, sometimes we have our bad days! But give it some time, and we'll make up for it by giving you a taste of that same bad luck!"
Sir Hiss: "Indeed good sir! So save yourself the trouble of having your infamy ruined and let us leave and kindly turn yourself in!"
Death Hawk: "Now what kind of outlaw would I be if I gave up THAT easily?!? My point is, it's clear that the stories about ya'll may've been exagerated! Otherwise, I'd already be in jail!"
Lola Boa: "They're not exaggerated, you just cheated, you dirty bandito!"
Death Hawk: "Whatever! The sooner those demon worshippers and their cat lady possie leader see that I done capture you fools, they'll be a might impressed with me!"
Sandy: "Wait.... Did you just say Cat Lady and Demon Worshippers?"
Death Hawk: "..... AW DAGNABBIT?! THAT WAS SUPPOSE TO BE A SECRET?!"
???: "Oh it's not like they wouldn't figure it out on their own reguardless."
Mirage and the Villain Leage council appeared.
Sandy: "... Alchourse. It had to be the villain leage being respondsable of convincing this lowlife to attack us! But why us? Ain't it normally Spongebob, Spyro and Kairi your after?"
Mirage: "Sadly, Death Hawk is more exberted with snakes, not sponges, purple dragons and spoiled human brats! We're lucky he managed to handle a karate squirrel in a diving suit that makes her look fat!"
Sandy: "Why you-"
Jafar: "Besides, this plan has NOTHING to do with our usual main goal. This is merely a case of making sure one of your "reforming" escapees, fails miserably."
Hades: "Hey, if it means that rattlesnake guy has to get iced, who gives a damn?"
Ursula: "It's also our own punishment on him for turning out to be such a wuss! AND CONTRIBUTING IN HUMILIATING A FELLOW VILLAIN!?"
Captain Hook: "And what better to pull that off, then with a guy who's LITTERALLY what he fears?!"
Oogie Boogie: "Yeah, like you and that crocodile, Hooky! (LAUGHS)"
Captain Hook: "SHUT UP?!" (Slaps him)
Maleficent: "ENOUGH! The point is, we're here because we're trying to discourage yet another attempt to reform a villain, even if it's an insignifient independent one."
Sir Hiss: "Well, that seems a little against your standerds to have the poor bean killed, isn't it? Won't Mang end up throwing a hissy fit and punish you all like what usually happens to Junjie?"
Jafar: "That's why we agreed to a compromise with him. We'll only have him die, as a good guy. Then we'll reserect him, corrupt him, and release him as a perimently unreformable villain."
Death Hawk: "Wait a second! If all this is just done so you can bring him back to life and turn him evil, then why in tarnation have him killed to begin with? Why not just kidnap the varmit yerselfs and THEN corrupt him?"
Captian Hook: "EVERYONE'S a critic!"
Mirage: "The leage likes to be, complex about their plans. We don't believe in being, foolishly straight-forword."
Death Hawk: "Now, I respect that, I done do, but does being "complex" have to be simular to making no god damn sense?! Why have him killed to only then bring him back to simply corrupt him?! Why even waste yer time with me to begin with?!"
Sandy: "I kinda have to agree with him. This kind of planning is almost Dr. Nefarious bad!"
Mirage: "ARE YOU COMPAIRING MY PLAN TO THAT OF MY IDIOTIC UNCLE!?"
Sandy: "Well, if the boot fits, wear it! Why, even your hired hitman agrees that's stupid?!"
Sir Hiss: "It's almost as bad as Mang's rediculious rat revolt in Alberta plan!"
Lola Boa: "And, uh, virtually every Junjie plan ever made."
Mirage: "SILENCE?! (Echos).... Ok, maybe at first glace it seems stupid, but the complexiy outwights any claims of "bad planning"! You see, we have Death Hawk to kill him AT ALL, is to simply divert attention ONLY, to him, since HE'S KNOWN TO DO THIS ALOT?! While we covertly bring Stephen back from the dead and RE-EVILISED HIM AS NEW VILLAIN?! He will become MORE true to the villain nature as a much more darker Hypnorattle, and when we also given him the "Xehanort treatment" of heartlessifving him as well with help from, friends interested in doing so."
Oogie Boogie: "Yeah, and your not gonna get us to say that we're here because of that old snake guy who works for the Mafia Allience and- (Record Scratch)..... Oops."
Captain Hook: "YOU BLUNDERING IDIOT?!"
Death Hawk: "NOW WAIT A DERN SECOND?! AN OLD SNAKE FROM THE MAFIA ALLIENCE LEAD YA HERE?!"
Hades: ".... Is that by any chance, bad?...."
Death Hawk actselly looks abit scared.
Death Hawk: "Oh no, you darn fools! That old codger is NOT what you think he is! That snake is really the one snake not even I WOULD DARE MESS WITH?! I heard stories about the Mafia allience, horror stories, and YOU DERN FOOLS DO NOT WANNA PAL AROUND WITH THEM!? I heard talk that their head hancho, is a great giant snake himself!? A snake too big for EVEN ME TO HANDLE?! He may have enough meat to last me a lifetime, but he could swallow me in a single gulp! Madam Mirage, take this old bird's advice and-"
Electrisity zapps and knocks out Death Hawk!
The Old Snake and the Gangster dressed eels from certain episodes before appeared.
Old Snake: "..... I can't believe I was a-scared of that weakling. (Looks at the Leagers) Well, it's obvious that Death Hawk can't be allowed to have free will anymore. Your going have to influence him."
Jafar: "But why did he acted so afraid of you?"
Old Snake: "Our Allience reputation makes lesser criminals, trumble in fear... Even to that of violent brutes like Death Hawk."
Sir Hiss: "So.... Am I too assume your the same Old Snake that caused abit of trouble in Kratos?"
Sandy: "If so, you got alot to explain you no good dirty low down sidewinder!?"
Old Snake: Is that so? Well, it's not like you'll remember it thanks to this (Holds up the Nobody talisment)
Lola: YOU WOULDN'T DARE!!
Old Snake: (Chuckles) Try me! You've seen too much, and you must never tell this to anyone! You AND Death Hawk will forget everything you know about me.
Sir Hiss: Whatever you're doing, you won't get away with it! Your plan WILL be discovered and stopped!
Old Snake: We'll see about that. (Uses the talisment and nobodies take away the memories of the Lodgers, who get knocked out in the progress and Death Hawk's as he and the eels disappear in a flash)
Death Hawk: (Comes through)... What happened?
Hades: "Oh, uh..... A rock fell on you."
Death Hawk: ".... Then, where's the rock?"
Capitan Hook: "We got rid of it for you."
Death Hawk: "... Thank ya kindly, I guess. But, what happened to them?"
Jafar: "Again, rocks. Mirage's rage must've ended up causing a thankfully minor cave in."
Death Hawk: "Ok... But do they still remember about-"
Hades: "Oh yeah, they know about US! But thankfully, before Oogie was about to say something REALLY stupid, they were knocked out!"
Death Hawk: "Well, can I say just one thing? That "complex" plan of yers is still EXTREMELY stupid! It's almost, Dead-Eye Monroe bad!"
Captian Hook: "Dead-Eye Who-now?"
Death Hawk: Dead-Eye Monroe? Dodge City's most stupid yet lethal outlaw? The scorpion with a chaingun robot tail?
Maleficent: Ah, yes, one of the criminals that Icky and Iago had to deal with 5 years ago. But still, this plan will work out fine.
Chapter 5: A Rattlesnake's Dilemma/Another World Saved
Garrot's House
Hypnorattle: (He and Petey are still hanging out with Ralph)... It was then that I realized that what I was doing wasn't helping in the slightest.
Ralph:... You're saying that you became evil because you still cared for your adopted father?
Hypnorattle: I know it sounds whack. I wasn't thinking straight back then. When you want something too badly, it can turn you into something you're not.
Ralph:... Can I ask how you came to being friends with a fly?
Hypnorattle: "Oh, long story about that. You see-"
Garrot barged in!
Garrot: "DEATH HAWK WAS IN TOWN!!!"
All 3: WHAT?!?
Garrot: The Lodgers just arrived and said that Death Hawk attacked them and kidnapped their snake members, as well as that Southern karate squirrel.
Hypnorattle: HE'S GOTTEN SANDY TOO?!?
Ralph: Ohhh, boy, looks like you'll never be seeing them again.
Petey: What's that supposed to mean? Are you saying that we can't do it? If that's true, then I have something to say to you. (Flies into his earhole)...YOU ARE A F****** IDIOT!!!
Ralph: WHAT?!? It's true! Nothing you can do can save them!
Garrot: Son, don't say that! I'm sure he can do it.
Ralph: I doubt it. He'll be dead by the moment he steps into his hideout.
Hypnorattle: (Hypnotizes Ralph)
Ralph: I am an idiot for saying those words, and I will not push the problem further! (Snaps out of it)...
Garrot:...Well...that was actually rather needed.
Hypnorattle: What am I gonna do? My family and friends are in trouble, and there's nothing I can do about it!
Garrot: You can defeat him, Stephen!
Hypnorattle: How?!? It's not like I can get the assistance of the Lodgers! If I were to do that, Tricorn would have me sent back to Prison 42 faster than I could say 'this town ain't big enough for the both of us'.
???: Well, that bird's abductions count as provoking us, so we MUST be involved. (The Shell Lodgers appeared, though most stayed outside since they couldn't all fit)
Squidward: Wow, I'm starting to question how we can almost fit our entire team into a house!
Icky: Well, this is a word description, and not a visual description.
Tigress: Is this really the time for breaking the fourth wall?
Hypnorattle: "Well, I guess it's not TOO bad, but even then, a direct assult is OBVIOUSLY not the answer!"
Shifu: "True. But Stragity is. As far as we know, he is the only one of our problems."
Cynder: "Somehow.... This is too clever even for Death Hawk to do. Something must've lead him to kidnap them to begin with."
Shifu: "It's possable, but our concern lies with dealing with Death Hawk. Knowing criminals from China, he's likely to come back the next day and glout about his victory."
Garrot: "Then we're gonna have to be ready fer him."
Next day...
SpongeBob: (He is seen in a fetal position as he takes deep breaths)
Patrick: SpongeBob? Are you okay, buddy?
SpongeBob: Uh, yeah, I'm okay.
Po: You're in a fetal position and hyperventilating. That doesn't seem okay to me.
Shenzi: Are you still worried about Sandy?
Icky: Don't ask questions we all know the answer to, Shenz!
Iago: Seriously, Sponge, why must you be like this when Sandy's either gone or missing? You're usually seen crying or acting hysterical.
Icky: Like I said, don't ask questions we already know the answer to.
SpongeBob: (Sighs) You're right. There's no need to worry. We'll get her back.
Spyro: So, are we ready to go through the plan of rescue? Garrot says he knows where Death Hawk is hiding since he's tried so hard to bust him in the past.
Garrot: Yes, sir. He's hiding out in Cliffside Mines. VAST heights, dark tunnels, a twisting and turning maze, a perfect place for a hawk outlaw. Steriotypical, I know, but hey, birds generally enjoy high places. Even I got lost in that place once or twice.
Banzai: Have you memorized it yet?
Garrot: More or less, but not enough to know ALL his hiding places. That place was so rich with gold, it's mines went as far as 4 miles. Though there is no more gold to be found there... Well, aside from the gold stash that Death Hawk stole from various prospectors... Whom he usually ate... It is still not a pretty place to get lost in, and Death Hawk's taste in macabe decor of the bones of his snake victims helps no lesser then a mouse being in a cat's trophy room of dead mice and rats. Luckly, the knowledge I do have of the place, will be good enough for us to formulate a perfect plan of attack. And Stephen will have to confront Death Hawk himself since... You know... He's what he wants.
Icky: "Ya know, if Kaa was here, he'd protest on that."
Hypnorattle: Well, in this case, I can't afford to be a cowerd anymore. He would just come after me anyway no matter what I do unless it involves leaving the planet which OBVIOUSLY nobody's letting me do, so might as might save the pysco the trouble of travel. You said that Death Hawk could be anywhere, right? Perhaps I can distract him while you guys are busy with your plan.
Garrot: I don't know if that will work, Stephen. Death Hawk is too smart to let you live for even a full second. As soon as he finds the good spot... (Finger-crosses his throat)
Hypnorattle: "I'm the fastest rattlesnake alive, right? Even if this guy was flying, I'll give him the run for his gold!"
Garrot: "Death Hawk's a master ambusher! Espeically in his home terf. Being faster or slower then his victims don't mean much to him."
Hypnorattle: "Well I have the one thing even he doesn't have.... Unpredictability. It was how I originally kept avoiding the lougers in the past."
Icky: "Don't remind us, smartass."
Petey: "I'll help in distracting bird-butt with ya yo!"
Hypnorattle: "No Petey! This class-act a-hole has to be my battle! It's me he wants! Besides, he's likely gonna be like, Shadow of the Collosious bigger then you! It wouldn't take much to be rid of you! Your better off being with the Lougers."
Petey: "But-"
Hypnorattle: No 'buts'! You won't be safe out there. You must stay with the Lodgers.
Petey: (Sighs) Fine!
Hypnorattle: So...what's the plan?
Garrot: Well, it's quite simple. We'll be splitting up into teams. If Death Hawk is capable of incapacitating all of you, then we need to be as far away from him as possible. Stephen will distract him hopefully long enough for us to search the entire place for their kidnapped comrades.
Hypnorattle: And where should I lead him when he sees me?
Garrot: Anywhere as long as it isn't a public area. And be careful out there Stephen. No snake has survived half a minute against him.
Hypnorattle: Don't worry about me, I can take care of myself.
Petey: Oh, I certainly hope so. I can't live without you as much as I can't live without garbage.
Spyro: Well, I have to admit, the plan isn't that hard. It should work perfectly.
Garrot: "But based on what you guys said last night about someone pulling some strings behind Death Hawk kidnapping your friends and not going after Stephen first, we need to be extra careful then."
Spyro: Agreed. Alright, everyone, let's get started.
Cliffside Mines
Death Hawk: (He is seen on top of the cliff watching out for Stephen)... Where is he? I am starting to lose my patience! Did I ended up scaring him off or something? I wouldn't be surprised through. Chomper did a mighty good job on him. Just like how I taught him. But seriously, I should've at least earn him showing up at all!
Death Hawk looks to see the mine again.
Death Hawk: "Ahh, this dang ol' cave has everything a Hawk needs. A nice view, privatcy, and potionally, a love nest.... Too bad no law-abiding gal's ever gonna get with me though. Hawks these days. They don't appresiate what nature made us to do anymore."
???: "That could be because your alittle too BARBARIC to the snakes you gunned down, feather butt!?"
Death Hawk looks to see Hypnorattle at last.
Death Hawk: "Well, well, well.... If it ain't the old victim of my former appretise, Exincutioner."
Hypnorattle: "That's ri- hey-oh, what? Run that by me again?"
Death Hawk: "Ol' Chomper never told ya, eh?"
Hypnorattle: "Ok, WHY act as if you actselly know that psycotic mutt!"
Death Hawk: "Oh, because I plumb do. You see, I'm respondsable why Chomper got the idear to go around and kill snakes to begins with. And, inadvertingly, I'm respondsable for why he even killed your parents to begin with, boy!"
Hypnorattle: "..... You, have any idea, HOW MUCH PSYCOLOGICAL PAIN I ENDED UP GOING THROUGH THANKS TO YOU PLAYING BAD INFLUENCE!?"
Death Hawk: "Ain't mah fault YOU desided to turn into a inter-universe thief and tried sell off your stolen goods to villains! You did THAT on yer own, son! No amount of redemption can ever change that."
Hypnorattle: "Tecnecallity doesn't protect you much here! YOU ARE JUST AS RESPONDSABLE FOR MY TROUBLES JUST AS MUCH AS EMPEROR FANG, EXINCUTIONER, AND TOMMY CHEEKS!?"
Death Hawk: "(Chuckles), and I thought sheriffs were self-rightious pricks!"
Hypnorattle: "I'm serious here!? You turned a troubled coyate into a murderor, who ruined my life, who I eneded up doing horrorable things! I ENDED UP DEICATED A GOOD CHUNK OF MY LIFE TRYING TO KILL A GOOD SQUIRL OVER A STUPID PIECE OF FRUIT?! I DISHONESTLY HAD A TABLIOD PUBLISHER COMPANY SHUT DOWN FOR SLANDER!? I BROKEN MY ADOPTED FATHER'S HEART BY TRYING TO TAKE OVER CHINA?! I ALMOST CAUSED A CHOAS LORD TO GET OUT?! I ALMOST MURDERED SOME PEOPLE?! ALL, BECAUSE YOU, CONVINCE A POOR PUP TO TURN BAD!?"
Death Hawk: "Well, EXCUSE ME, for being the ONE person that wanted anything to do with the poor basturd?!"
Flashback.
(Death Hawk): "You have ANY idea how bad Coyoat discrimination is in Pastoon, buster!?"
Coyates are seen being chased by people shooting guns at them and riding horses and giant roadrunners after them!
(Death Hawk): "Coyoats are treated POORLY, for the fact that they've been known to hurt lifestock and attack people, if though they ain't always successful in actselly killing someone!? Coyoats have always be-"
(Hypnorattle): "Uh..... I don't mean to interupt, but, why would a hawk care about discrimination on coyates?"
(Death Hawk): "..... I was in love with a Coyoat. Her name was Wildflower. An Injun Coyoat."
Death Hawk was in love with a beautiful Coyate inidan.
(Death Hawk): "We were happy togather. We were gonna have a life togather. Nothing was gonna ruin it.... Except...."
Death Hawk and Wildflower were surrounded by a gang of outlaw Frogs, lead by an outlaw boss Toad with a pet diamond back rattlesnake.
(Death Hawk): "The dread of Pastoon, Forked Tongue Pete, didn't appresiated my romance. And if he don't appresiate something, HE DESTROYS IT?!"
Forked Tongue Pete had his pet rattlesnake bite at Wildflower, injecting venom into her!
Past Death Hawk: "WILDFLOWER?!"
(Death Hawk): "THOSE, BASTURDS, LEFT ME TO SUFFER AND STRUGGLE TO SAVE WILDFLOWER, AS THEY LEFT LAUGHING! I TOOK HER TO THE DOCTOR, BUT THEN...... Then...."
Doctor: "I'm sorry sir. The Venom has run too violently in her body. The only anti-venom could be found in the exact snake that bit her. She.... She doesn't, have long to live."
Past Death Hawk: "NO?! PLEASE, DON'T LET HER DIE, DOC!? SHE'S THE ONLY ONE WHO CARES FOR ME?!"
Doctor: "Mr. Amos.... I'm truely am sorry.... Our medicine is, not very advance here. We're not able to save her without that snake."
Past Death Hawk: "NOOOOOOOOOOOOOOOOOOOOOOOOOOOOOOOOOOOOOOOOOOOOOOOOOOOOOOOOOOO?!"
(Death Hawk): "I lost my Wildflower. Because of a STUPID SNAKE?!"
Now.
Death Hawk: "NOW YOU SEE WHAT I DO WHAT I DONE DO?!"
Hypnorattle was surprised....
Hypnorattle: "..... Buddy.... I feel awful for you, I truely do. You lost someone dear to you cause of an asshole toad. But.... Here's the thing. The Pet Rattlesnake, was unsentient. It had no true idea what it did was wrong. Unsentient animals can't be judged for doing objectional actions. And you shouldn't allow what an unsentient snake, or any unsentient creature, did make you harm all other snakes for it because of that! I don't think that was what Wildflower would've wanted! She-"
Death Hawk: "DON'T YOU DARE SAY WHAT MY WILDFLOWER WOULD WANT, YOU SNAKE?! YOU WANNA KNOW WHY I HIDE IN THAT MINE?! AND IT'S NOT JUST BECAUSE OF THE VIEW, STUPID?! IT'S BECAUSE IT'S WHERE I PLACED THE BURIAL OF MY DEAR WILDFLOWER, COVERED HER IN THE REMAINING GOLD OF THE MINE ITSELF SO HER BEAUTY IS FOREVER PRESEVRED!?"
Hypnorattle: "Buddy, listen, I have friends that can help you get over your pain! I can help you get over your pain! Let's just talk this out-"
Death Hawk: "IT'S TOO LATE FER ME, BOY!? I'M NOW NOTHING BUT A SNAKE'S WORSE NIGHTMARE?! YOURS INCLUDING!?"
Death Hawk screehed as if flew up and charged after a quickly retreating Hypnorattle, who was too fast for Death Hawk to catch, but Death Hawk didn't had diffitculty to keep up!
Death Hawk: COME OVER HERE, YOU LITTLE S***!! (He chases Hypnorattle all across the mines) WHY ARE YOU SO DIFFICULT TO CATCH?!?
Hypnorattle: I'M A FORMER VILLAIN WHO KNOWS HOW TO ELUDE EVEN YOU!! (They continue their chase, and it inevitably leads out into the open desert, and Death Hawk was heard screeching)
SpongeBob:... Great! Now's our chance! Let's go get Sandy!...Uh...and the snake Lodgers. (The Lodgers and their allies split up into teams and enter the mines)
Deep within the mines.
The Heroes came into a large area in the mine, and saw a golden shrine incasing a beautiful inidan coyate.
Icky: "Yikes! He wasn't kidding about keeping his dead girlfriend here!"
Garrot: Then that means this old mine DOES have some gold left. This is TOO complex for the little gold he DID ever stole. But we don't have a reason be here. Now, let's just focus on what we're here for. We need to find your comrades.
Icky: Right.
???: "Moving so soon?"
The Villain Leage Council appears with Mirage.
Mirage: "What's wrong with taking the time to see the sights? This shrine might be worth a few pictures. I bet it would make a marvelious conversation piece."
Icky:... Are... You... F******... SERIOUS?!? YOU'RE THE ONES WHO GOT DEATH HAWK TO KIDNAP OUR FRIENDS?!? ARE YOU FOR REAL?!?
Garrot: Some people you know?
Shifu: Of course. This is the Villain League. You know, the villain team that caused the most trouble for the UUniverses?
Garrot: Oh... Well... What would THEY want with this? Aren't they supposed to be after the sponge, the purple dragon, and the princess you watch over like you said?
Hades: Oh, we're giving that a break for the time being. You see, we're getting something even more satisfying.
Oogie Boogie: Yeah, but don't expect US to tell you that, losers!
Tigress: You do realize we have ways to beat the truth out of you, right?
Captain Hook: "Ha! Your suppose to be heroes, yet you have the vulgerness of pirates, saids I, a pirate myself."
Maleficent: I'd like to see you TRY! (Fires her scepter at them and causes the pathway between them to be blocked by debris)
Icky: D'OH, what a bunch of cheats!
Maleficent: They won't be a bother to us.
???: Hold it right there! (SpongeBob and his team appears)
Maleficent: (Blocks their entry with rocks as well, and they all teleport away from their trapped location)
Patrick: D'OH, those little cheats!
Merlin: (Sighs, and blasts a magic laser that clears the rocks and they see that they were gone, and Tigress does the same thing on the other side as they both see the villains are gone)
SpongeBob/Icky: DAMMIT!!
Lord Shen: "Confound those leagers?! They have a bad hapit of showing up when they're not appresiated?!"
Boss Wolf: "Hey, at least we're not dealing with Junjie again."
Lord Shen: "True, but any leager is just as much of a pest as he is!"
SpongeBob: Well, whatever they want, we need to stop it!
Trixie: Absolutely!
Private: I wonder how Stephen is doing...
Outside Mines
Hypnorattle: (He continues fast slithering across the desert while the screeching Death Hawk was still pursuing him)
Death Hawk: "HOLD STILL YOU REPTILIAN OVERGROWN WORM!?"
Hypnorattle: SO YOU CAN KILL ME?!? IN YOUR DREAMS!!!
Death Hawk: (Stephen manages to hide from him in some desert foliage)... COME OUT HERE AND FIGHT ME, YOU COWARD!!...There's nowhere to hide!
Hypnorattle: (He quietly slithers through the shrubs and actually manages to leap out and strike Death Hawk)
Death Hawk: OWCH!! (Follows the spot Hypnorattle landed and finds him gone)...CRAP!! (Stephen slaps him in the face and disappears before Death Hawk can grab him) URRGGHH!!
Hypnorattle: Go ahead and try finding me in this place. I'll always be tackling you.
Death Hawk: (Screeches viciously and started ripping out the shrubs cartoonishly, and he manages to rip out all of them, exposing Hypnorattle, who slithers off as Death Hawk flies after him)
Hypnorattle proceeded to go inside of a catcus patch, careful of not getting hurt from the spines of the catcuses themselves.
Death Hawk: Oh, the old 'hiding in the spiny cacti' trick. How original.
Hypnorattle: It works, doesn't it? I'm not like those other snakes! You'll never get your talons on me no matter how hard you try.
Death Hawk: Hmmph! Those stupid catcus patches can't protect you forever!? I'll get you!
Hypnorattle: I'd like to see that.
Death Hawk: "Ok NOW your just being cocky now, boy?! At least HALF of my victims TRIED to fight back!?"
Hypnorattle: "Well EXCUSE ME for knowing about your unfair size advantage. Sometimes, the best way to beat your enemy, is to exhaust them."
Death Hawk: "HA!? Then yer out of luck! I may be in my golden years, but I ain't old enough to exhaust easily, boy! This fancy smahncy stagity ain't destin to succeed!?"
Hypnorattle: "That's only ONE way to exhuast your enemy. There is also, THIS!?"
Suddenly, Catcus balls were launghed into the air, moving too quickly for Death Hawk to dodge in time!
Death Hawk: "HOLY-"
Two of the balls his his torso and gut, while a 3rd hits him in the crouth?!
Death Hawk: "YEEEEEEEEEEEEEEEEEEEEEEEEEEEAAAAAAAAAAAAAAAAAAAAAAAAAAAAAAAAAAAAAAA HO HO HOOOOOOOOOOOOOOOOO?! RIGHT IN THE PA BUTTON?!"
Death Hawk was pitafully struggling getting the catcuses off!
Death Hawk: OWCH! OWCHIE!! WHY YOU LITTLE DESERT WORM!! WHEN YOU GET OUT OF THERE, I'LL RIP YOU IN HALF!!!
Hypnorattle: Then I'll NEVER get out of here.
Death Hawk thinks: "Dagnabbit!? I'm getting the feeling this rattler's more of a stragity type then the cowerd I was hopen he was! He's only running from me to worn me out! I hate dealing with SMART snakes?! They be the hardest to take down?! Wait a darn minute... It feels TOO good fer it to be true for him to just come after me on his own without those misfits.... Jumping horny toads?! THAT, CLEVER LITTLE BASTURD!? HE'S DISTRACTING ME WHILE THOSE MISFITS AND THE SHERIFF GO IN THERE AND RESCUE HIS FAMILY?! THEN AFTERWORDS WHEN IT LOOKS LIKE I FINALLY GOT HIM, I GETS AMBUSHED?!"
Death Hawk laughs.
Death Hawk: "I just realised that you coming out here alone is TOO good fer it to be true, rattler! I know you are just distracting me while yer friends go in MY MINES, AND MY HOMEFIELD ADVANTAGE to snag yourf amily plus squirlfriend free and then ambush me the last possable minute?! Did ya'll think I was stupid or something?!"
Hypnorattle: "I had been warned your not an idiot before, Amos! I figured you would figure it out sooner or later! But I'll make sure you'll be too busy with me, even if you ARE ammuned to hypnotisum."
Death Hawk: "HA! Thank ya for flattering me, but I'll have you know, that I am NOT ammuned of being hypnotised...... Wait, I didn't just said that outloud did I? Wait, forget I ever said-"
Rattling is heard and Death Hawk gets hypnotised, as Death Hawk struggles abit before completely submiting!
Hypnorattle comes out of the catcus patch.
Hypnorattle: "Oh, my god! I can't believe YOU never taught yourself to be ammune to one of the most well-known snake tricks in the book! Even my non-violent adoptive dad would've beaten you easy! Then again, you were too fast before he could do anything, but I diegress. Now, go jump RIGHT into the catcus patch!"
Death Hawk: "(Monotone) Yes master."
Death Hawk jumps RIGHT into the catcus patch!
Death Hawk: "YEEEEEEEEEEEEEEEEEEEEEEEEOWWWWWWWWWWWWWWWWWWWWWWWCH?!"
Hypnorattle zooms off into the distence laughing!
Mines.
Mirage and the Villain Leage Council saw the events unfolding. They were clearly displeased.
Jafar: "HE NEVER MADE HIMSELF AMMUNED TO HYPNOTISUM!? GOOD GRIEF?!"
Hades: "Oy fey! Ok, who in faver of granting the guy ammunity to hypnotisum before the wise-ass gets the idea of defeating anti-climaticly by having him kick his own ass!"
Maleficent: "We're all in faver of that! As easy as a mere cast of a ammunity spell, it shall be-"
Icky appears from nowhere and snatches away Maleficent's staff!
Icky: "What goes around, comes around, bitch!"
Jafar: "Ha, you annoying fool! At least the majority of us have magic, two of us are at least a greek god and a darkspawn! One of us will give Death Hawk that ammunity!"
Merlin appeared!
Merlin: "Not if I do THIS!"
Merlin casted a spell on Death Hawk!
Merlin: "I placed an anti-spell enhancing curse on him! He can NEVER see the benifit of being made ammuned to anything! And even to gods and demons, it's impossable to remove reguardless of level!?"
Jafar: ".... Oh, drat...."
Ursula: "(Laughs unsurely)... You sure we can't talk about this, Lougers? Can't we settle our differences for once over a nice cup of tea?"
Mirage: "Why bother asking that when you know the answer to that question?"
Ursula: "Oh what makes you think that they're gonna beat us up instead of being civilised for once?"
Hades: "Oh I don't know, because they're too PISSED AT US FOR HELPING A LOWLY OUTLAW!?"
Ursula: "Oh trust me, I am sure they're not gonna end up beating the snot out of us and-"
Later...
Ursula: (They are all beat up)...Ow!
Merlin: There's no escaping this, Villain Leaguers. The least you can do is give up. We've obscured all chances of you getting away with this plan.
Jafar: Oh, you think so? (Magically teleports the snake Lodgers and Sandy to them inside blue magical bubbles) If you do not back down in the next 30 seconds, then your friends will die from their own cold-blooded nature! (Makes the magic bubbles of the snake Lodgers turn cold)
SpongeBob: Oh, please, Sandy is a mammal! Surely she won't be affected by this.
Jafar: Yes, but she hibernates, does she not?
SpongeBob:...Yeah, but the series never sticks to that fact. She only sleeps most of the day since she has a job that requires that she be awake, and--
Jafar: Well, what if I said that she stay asleep FOREVER with the use of this spell?
SpongeBob:...YOU WOULDN'T DARE!!
Jafar: Tick-tock, you've got 15 seconds!
Merlin: You're just going to escape even if we say no, anyway.
Hades: Well, sorry, but you've got 9 seconds...
???: NOT SO FAST! (Rattling was heard as all Villain Leaguers were hypnotized except for Hades cause he's a god who aren't easily hypnotised, and Jafar and Mirage, who were immune to hypnosis. The hypnotized villains smacked down Hades, Jafar and Mirage, breaking their control of their hostages)
Viper: (The snake Lodgers and Sandy woke up)...What...what happened?
Sandy: Wow, it feels like I've been hibernating for a moment. I--(SpongeBob hugs her)
SpongeBob: SANDY, YOU'RE NOT ASLEEP FOREVER!!!
Sandy: Uh...no, if course I'm not.
Hypnorattle: (Appears) Alright, villain scum, no more cheating! Surrender now and nobody gets hurt!
Hades: "FYI, budster, your not out of the woods yet!"
A angry but pain-riddle squack was heard!
Death Hawk came in, covered in catcus spines and is not enjoying the predicerment one bit!
Death hawk: "That tears it you side-winding a-hole! Now I'm so mad, I'm gonna beat someone senseless to the point that they're body aches?!"
Hypnorattle: "Oh really? (Rattles his tail and hypnotises Death Hawk) Then why don't beat yourself up?"
Death Hawk: "(Monotone) Yes master."
Death Hawk proceeded to beat the crud out of himself in embarrising and humorious ways!
Death Hawk: "D'OH, OFF?! GEEH, GOW?! DOW!? D'OH, D'OH, D'OH, MOE?! CAKLEEN!?"
Icky: "Did he just say "Cakleen"?"
Death Hawk grabbed himself in the crotch and squeeses it painfully!
Death Hawk: "YEOOOOOOOOOOOOOOOOOO(Voice gets squeakier)OOOOOOOOOOOOOOOOOOOOOOOOOOOOOW?!"
Everyone, even the villains, flinched at this.
Marty: "Right in the batteries!"
Po: "Oh!"
Alex: "Oh!"
Icky: "Kumbiya!"
B.O.B.: "That REALLY looks like it hurts."
Hades: "Ay Chewawa!"
Jafar winced!
Lola Boa: "Ay ay ay!"
Sir Hiss: "Goodness Grace!"
A self-beating later, and Death Hawk falls down defeated!
Hypnorattle: "Good thing this jackass admited that he WASN'T ammuned to being hypnotised at all, or I would STILL be hiding in that catcus patch!
Garrot: "(Laughs abit), And to think you were actselly scared of him."
Hypnorattle: "Oh, don't get me wrong, I wouldn't even dream of going for round 2 with this guy. Next time, if ever, he might know better then to stand still long enough for me to take effect. He's clearly the kind of guy who learns from mistakes."
Death Hawk was slowly and pittfully getting away from the area while everyone was distracted.
Garrot: "Well where he's going, he's gonna have ALOT of time to think about his errors. And-"
Garrot realises that Death Hawk's gone.
Garrot: "DAGNABBIT?! He ran out!?"
Shrine Area.
Death Hawk pittifully crawled up to the shrine of Wildflower.
Death Hawk: "Wildflower, My dear, dear, Desert Wildflower..... I'm sorry I couldn't win.... I.... I need your help.... I need the help of yer fancy injun magic to finally top these darn misfits! You said you had a Necromancer Uncle, did ya? Well I could use some help here?!"
The Shrine started to glow an errie color, but not nessersarly from Wildflower.
A dark magic formed around and appeared an anichent indian Coyate Shaman wearing a huge mask.
Shaman: "You had the AUDASITY to ask for my niece's help after the crimes you commited to the blood of innosents!?"
Death Hawk gulped.
Death Hawk: "I, I know I'm no saint, Desert Skull, but hear me out-"
Shaman Desert Skull: "SILENCE!? MAY MY POWER DESTROY THIS PLACE WITH YOUR OWN SINFUL REAPING AND SEND IT ALL TO THE UNDERWORLD?!"
The Angered Shaman began to use his magic to bring the skeletail snake decor and many other of Death Hawk's prizes to life!
The Skeletail victims of Death Hawk began to screech in anger and agony!
The Shaman then proceeded to remove the golden shrine and reveiled a skeletain of Wildflower.
Death Hawk: "No! NO!? SKULL, PLEASE, DON'T-"
The Shaman used his magic to bring back Wildflower as a screeching, angry necromorthic beast!
Shaman Desert Skull: "Now, may your blood FINALLY atone for your sins?!"
The Corpse of Wildflower and the Skeletail victims of Death Hawk all looked angerly at Death Hawk.
Death Hawk: "No, please, no! I'll pay for everything, I swear?!"
Shaman Desert Skull: "YOUR BLOOD SHALL BE DUE PAYMENT ENOUGH?!"
Death Hawk pittifully flew away as Wildflower's corpse barely almost grabbed him!
Shaman Desert Skull: "DO NOT LET HIM ESCAPE!? HE SHALL BE TAKEN TO THE UNDERWORLD WITH US, ALONG WITH THIS VERY MINE!?"
Meanwhile...
Garrot: Good thing he left a trail of feathers so we can follow him. (Suddenly, tremors were heard)...Uh...what was that?
Marty: I don't know.
Mr. Whiskers: It wasn't me, was it?
Death Hawk: (Bumps into the Lodgers) LODGERS!!! HELP ME!! THEY'RE GONNA DRAG ME INTO THE UNDERWORLD!!
Mantis:...Excuse me?
Death Hawk: I summoned the spirit of Wildflower's shaman relative, and they're trying to drag me to the underworld! YOU GOTTA HELP ME!!!
Icky:...And why should we do that after what you did?
SpongeBob: I almost lost my good friend to an evil curse thanks to you!
Sandy: SpongeBob, please!
Death Hawk: I'm begging you, I only did all this because I was avenging my girlfriend! You can't just let them take me for doing that!
Icky: Oh, yeah? Try us! (Shenzi smacks him) OW! WHAT?!?
Shenzi: Too much jerkiness, Ickster!
Death Hawk: Guys, you must help me! (The tremors grow) Do you have ANY idea how horrible the Pastoonian underworld is?!? It's more cruel than the Banished Realms! The Indians here have a really twisted concept of it! You can't leave me to suffer! PLEASE, HELP ME!!!
Lord Shen: Give us a good reason why we should help, then! And you might wanna hurry, because I think they found you!
Death Hawk: (Sees as all the snake skeletons and Wildflower's corpse arrives and grab him) YOU, YOU'RE SUPPOSED TO BE THE GOOD GUYS!!! YOU DON'T ACT THIS WAY!!!
Lord Shen: Unless you give us a good reason to do so, we're not helping.
Death Hawk: THEN YOU'RE NO BETTER THAN ME, YOU ANIMALS!!! I HOPE YOU'RE HAPPY THAT YOU LET A MISGUIDED PERSON DIE!!!
Shifu: (Sighs) Let's just help him, guys!
Lord Shen: No! He deserves this! (Shifu steps on his foot) OW!!
Shifu: NO HE DOESN'T!!
Lord Shen: FINE, BUT WHAT CAN WE DO?!? It's not generally wise to interfear with vengeful spirits!?
Merlin: "Luckly, Mrs. Stork loaned me her book while she went to magic users CON!"
Merlin brings out the Book of Mysticism!
The Skeletail Snakes and Indian Wildflower's corpse screech and hiss in fear of the book's presence!
Icky: "Yeah that's right, bone-heads! We got a ghost and undead sucking book and we AIN'T afraid to use it! Now unhand outlaw Mcstupid over there and there'll be NO trouble!"
The Skeletail snakes fearfully let go of a quickly retreating Death Hawk!
Tigress:...That worked?
Merlin: Well, Mrs. Stork says that all supernatural entities wouldn't dare cross paths with the Book of Mysticism. It's far too powerful than them, and might actually agree that killing Death Hawk is wrong. I can feel it's words while touching it.
Icky: Well, good! That means we can give him the right punishment. Jailtime!
Death Hawk:...You're kidding, right?
Lord Shen: You're seriously thinking we'll let you go after what you did? You kidnapped Lodger members, and you nearly got them killed by our enemies! You need to answer for those crimes. That, or I'm sure the Book of Mysticism can give you an equal punishment.
Merlin: Shen!
Lord Shen: WHAT?!?
Merlin: Do you remember what I told you about threats? Heroes don't make threats, they make warnings! What you just said was a threat!
Lord Shen: Well, what else do you suggest we do with him if he refuses?
Hypnorattle: Oh, he's going to jail, alright!
Death Hawk: Oh, really? (Tries flying away until the tremors occur again)
Shaman Desert Skull: You will not go anywhere! We will not kill you out of respect for the Book of Mysticism. But if you dare insult it's power by disobeying these heroes commands after they saved you from us, then you're going to the Underworld!
Death Hawk:...(Looks at the heroes)...So, blackmail, is it? (The Skull shrieks at him) AAHHHHH, OKAY, OKAY, I'LL DO IT!!! (The skull disappears)
Hypnorattle: Don't fret, I'll make sure he doesn't go back on his word. (Rattles and hypnotizes him)
Death Hawk:...I will turn myself in!
Garrot: Good! In that case, you're under arrest for countless snake murders, theft of gold, and for kidnapping of Shell Lodgers! (Cuffs his wings behind his back)
Later.
The Lougers and others leave the mines.
Icky: "Well, it's lucky Desert Skull recalled his plans for underworlding the mines."
Garrot: "But all the same, it's better to leave it alone now. It's considered a new anichent indian burial thanks to Dersert Skull's injun magic. Not wise to mess with one of those places."
Po: ".... OH GOSH!? WE FORGOT ABOUT THE LEAGERS!?"
Shifu: "No need. They've likely already gotten out by now."
Mirage and the Leage Council are seen escaping on a giant chariot of Hades being pulled by black winged creatures!
Icky: "Oh speak of the cowerdly devils!"
Garrot: "No need to worry about them. It's safe to assume they know there ain't much for them to do anymore."
Po: "Yeah but we lost an oppertunity to figure from them WHY would they even get involve with this at all?!"
Icky: "Ah, don't worry, we have Death Hawk to clarify for us."
Sandy: "He ain't that nessersary. Cause we heard their "complex" plan ourselves. They were gonna use Death Hawk to kill Stephen so they can reserect him and corrupt him!"
Icky: ".... Oh god, that is almost, Nefarious stupid!"
Savio: "I know! They could've saved themselves trouble if they just kidnap Stephen themselves!?"
Shifu: "Well, argueability, they picked their "complex" plan over a more simple route, is to divert blame to Death Hawk cause of reputation to kill snakes, while the leage are free to deviante him into a new villain."
Iago: "Oh, so Death Hawk's only involve to be a scapegoat, huh?"
Death Hawk: "Hey, I think the plan's stupidly pointless too, but Pa raised me to never question superiors."
Shifu: "I think even your father would protest against considering villain leagers as superiors, Amos."
Count Razoff: "Yeah, you know what generally happens to criminals that are too quick to get involved with villain teams?"
Death Hawk: "Well, duh, they get thrown in jail, like what happens to every other crook."
Cynder: "That's the thing, through. Assusiating with the leage, even minorly, like in your case, being an assassin for them, makes even the pettiest of criminals worthy of a nice long stay in Prison 42. Villain Team assusiation makes you an even worse criminal then the likes of the prisoners to Tri-Corn-Katras."
Death Hawk: "... Let me guess. It's because of that "Demon" stuff, right? Well they insisted that they don't worship those things in actuallity."
Squidward: "That may be true, but they're still guilty of still trying to bust them out."
Mr. Krabs: "And the High Council considers that mutantity in their book for criminals like you to get involve with them, even if it's minor and brief!"
Spyro: "Why did you think the High Council encourages the tabliod industry to make up those demon worship stuff? To discourage people like you to join them for power and self gain. It's nothing against you too personally, it's simply to keep independent villains, independent. We're trying to keep them from joining the likes of the leage, Team Nefarious and the Scourge Empire, so already bad problems don't become worse."
Death Hawk: "Well ain't that abit, extreme and the like?"
Icky: "Perhaps, but it's moraly better then just killing people, like what your now ex-girlfriend, her uncle, and those boney snakes had in mind."
Sir Hiss: "But if we have to give one rare showing of appresiation for you, is at least you unknowingly volenteered to be proof that Stephen has indeed reformed through defeating another villain."
Death Hawk: "Oh, the leagers told me about that Tri-corn witch! Ain't NO way she would keep her promise on letting Stephen go!"
Later.
Tri-Corn: "Stephen Rattleback, I must say that I'm surprised on how legit your contribution in busting another scum of socity and how well it paid off."
Death Hawk: "AW COME ON?! DIDN'T HE USED TO BE LIKE, AN INTER-UNIVERSEAL THIEF OR SOMETHING?!"
Tri-Corn: "Well, at least he wasn't a XENOPHOBIC MURDEROR WHO LET A SIMPLE BAD RUN-IN WITH CROOKS TURN HIM INTO ONE?!"
Death Hawk: "Oh that's rich coming from someone who isn't exactly better! I heard talk you tried to kill a prehistoric critter fer being a prehistoric critter?!"
Tri-Corn: "No one's perfect, psyco. And FYI, I have an excuse for acting out, a prototype cyberconnectic brain with a nasty glitch! Now, argueability, you do have mental insanity of your own, but considering how much of a mess you are, a simple asylum isn't enough for you! And unfortunately, the High Council insisted that Tri-Corn-katras doesn't have juristiction for you either! By the least, be thankful I have newfound respect for Prison 42 for at least aiming to learn from their mistakes, for both old and possable new ones. And be ALSO thankful that Glitch-corn is inactive right now, or you might end up having on your name on the "Who died in Pastoon now" list by now!?"
Icky: "She means it buddy, she's normally even ANGERIER then this!"
Death Hawk: "(Gulp).... I have finished stating my opinion, ma'am."
Garrot: "Smartest move you made in your life, Amos."
Garrot hands Death Hawk to some Galactic Fed forces who promptly take him away.
Tri-Corn: "Now Stephen, since I am convinced for sure you are BEYOND still being evil, you are considered a free snake. But I must beg of you, keep your nose clean, cause, when Glitch-Corn is active, I can't be held TOO respondsable on what that glitch makes me do. I, have enough enemies as it is thanks to that glitch. So, can I please be ensured that my trust isn't misplaced."
Hypnorattle: "Oh trust me, if I was still as bad as Hank, I'm pretty sure Kaa and Ignitus would've waited longer then they did."
Tri-Corn: "Thank you.... Stephen.... Thank you."
Chapter 6: Stephen's Freedom
Equestian Reforming Monistairy.
The reformed villains wait outside with Candence.
Grimoors: "So, I heard talk we're getting another Prison 42 guy. Everyone, cross yer fingers and hope it ain't Hank."
Zuthron: "Grimoors, I know he wasn't a remarkably pleasent exspearience, but do seldom try to be more sensitive for Candence's feelings about it. She still, doesn't feel well about it."
Grimoors: Well, fine! I hope this new arrival is a good one.
Ryan: Hey, man, I think I have a pretty good idea who it is. It's a pretty good choice. Remember Hypnorattle and his fly friend?
Black Vanguard: Oh, them! They're not true criminals at all. I just hope they had a great time getting here. (Cadance's personal ship arrives with Cadance escorting the both of them)
Hypnorattle: (Takes deep breath) There's nothing like the smell of freedom in the morning. It smells like...victory. With a hint of lemon citris.
Petey: Yeah, I have to admit, getting here wasn't as hard as we thought.
Hynorattle: I'm actually the first one to tackle Death Hawk, and the only one to ever take him down.
Petey: I just can't believe he wasn't immune to tricks like your hypnotizing rattle. You'd think he'd be smart enough to learn how to be immune to that.
Hypnorattle: Yeah, I don't get how he was able to make it this far with taking care of snakes with their traditional ability to hypnotize. If he didn't learn that from the start, he should've been caught earlier.
Petey: Yeah, man, it makes no sense.
Hypnorattle: Well, my best guess is that he was smart enough to get around that. And often alittler faster, and that abush thing he had going, but I guess since he didn't had homefiled advantage, he wasn't able to maintain me.
Ryan: Well, I'll be a son of an asswipe, it WAS Hypnorattle!
Grimoors: "Didn't he tried to steal something from Equestria once? Or so I was told."
Hypnorattle frowned.
Hypnorattle: "Oh boy. I remember YOU! Your the mean Viking guy who was giving Senior Larry surlies!"
Candence: "WHAT!?"
Grimoors: "Uh, you don't have proof of that!"
Flashback.
Grimoors was seen giving Senior Larry a suirlie!
Grimoors: "I LOVE THESE WHIRLPOOL MAKING CHAMPER POTS?!"
Senior Larry: "(Muffled by water) THEY'RE TOILETS, YOU FAT PIGDOG!?"
Grimoors: "SAVE YOUR BREATH, YOUR GONNA NEED IT TO NOT DROWN?!"
Reality.
Grimoors was laughing nerviously.
Grimoors: "Oh come on, it was just harmless goofing around!"
Hypnorattle: "Buddy, the poor guy, smelt like poo water FOR DAYS!? And Days are VERY hard to count in space cause the sun never sets!?"
Grimoors: "Oh relax, will you? I eventally gotten tired of doing it to that bird anyway!"
Hypnorattle: "Before or AFTER the wardens started to threaten putting you into soladery confinement?"
Grimoors: "Dah! Some people don't have a sense of humor."
Candence: "Grimoors, my office, a word with you, NOW?!"
Grimoors welped in a girly voice!
Mr. Bronx: "And it would appear somebody's in deep trouble now."
Kevin: "Busted."
Dr. Wasabi: "Indeed. Grimoors is due for another disaplence act."
Petey: Yeah. I hope that guy gets a swirly for this!
Clarence: Uh, I don't think even Cadance would stoop to that level.
Later...
Grimoors: (Gurgles as he was given a swirly in a toilet by Black Vanguard)
Clarence: "..... I stand corrected."
Black Vanguard: Wow, Cadance, I thought you'd say no to this offer.
Cadance: Hey, I used to be a lot of things back in high school. It wasn't just where I had been building up my relationship with Shining Armor, but it was also the time where I liked to do a few... Questionable things like...
Black Vanguard: Like a swirly?
Cadance:... Yyyyyeah.
Black Vanguard: (Scoffs and laughs) YOU SERIOUSLY DID A SWIRLY IN HIGH SCHOOL?!?
Cadance: Just once... Or twice... Okay, we're getting off the subject.... Uh... How long have you had Grimoors' head in there?
Black Vanguard:... Oops! (Takes his head out of the toilet as he appeared drowned)... Okay, I am NOT going to perform CPR on a guy who smells like poo water!
Cadance: Then just stomp him in the chest.
Black Vanguard: Okay, okay! (Stomps on Grimoors chest as he coughed out the water)
Grimoors: (Coughs and spits, rubbing his tongue with his hands, and then ends up barfing in the toilet) OH, GOD, I AM GOING TO BE SICK FOR MONTHS!! (Barfs) ALRIGHT, YOU WALKING PILE OF METAL!! YOU'RE DEAD MEAT!! (The two started beating each other up as Cadance sighed)
Candence: "Good thing nobody said reforming villains was easy."
Petey: THIS CALLS FOR A VICTORY SONG!! (He sings this)
Meanwhile...
The Van was seen returning to The Dragon Realms.
Icky: "Well guys, I gotta say. We did another fantastic job. A criminal got busted AND humiliated, Stephen's been given a clean bill of reformity, and for once, Tri-corn honored a deal we made. I'm glad for once she desided not to be a bitch for once."
Shifu: "That could be mainly because Stephen brought down someone slightly far worse then him. Even she acknowledges that Stephen wasn't a killer. Or at best, a successful one."
Icky: "Yeah but still, Tri-corn had EVERY oppertunity to turn bitch on us, and passed it up! I think it's clear that Tri-corn has finally started to congure that glitch."
The Van communicater starts to act up!
Mr. Dodo answers it.
Mr. Dodo: "Yes, you reached the shel- BY JOVE!? MISSUS JAMICA, WHAT HAPPENED!?"
Jamica was seen on the communicater, covered in burns and blood, face soaked with tears!
Jamica: "LOUGERS?! THERE, THERE WAS A HORRORABLE ACCSIDENT!? WE WERE JUST ABOUT TO GO BACK TO THE OFFICE, WHEN OUR LIMO CRASHED INTO ANOTHER CAR CAUSE, THE STOPLIGHT MYSTERIOUSLY MALFUNTIONED!? THEY NEVER DONE THAT IN YEARS, ESPEICALLY SINCE THEY WERE IMPORTED FROM FUTURASIA, THEY WERE GARRINTED TO NEVER BE FAULTY!? TRI-CORN IS HORRORABLY DAMAGED?! HER LEGS, HER BEAUTIFUL WINGS, THEY'RE RUINED?!"
Spongebob: "Don't worry Miss Jamica, we'll be righ- Wait, did you just say beautiful wings?"
Jamica: "Uh...... PLEASE HURRY!?"
Jamica turns off communications?!
Peng: "... Well, so much for a happy ending, appearently."
Lian: "More like the start of something new."
Crane: "I swear, if she ends up blaming Stephen for a CLEARLY unrelated accsident, I swear, I am gonna scream as louder then when my brother was gonna be given a life sentence!?"
Shifu: "Worry not. Tri-corn knows better since THAT episode. But all the same, we DO really need to give aide."
The Van zooms off!
Epilogue
Skullian Prime.
The Architect was watching this.
Architect: "Well.... That was, unexpected."
The TV pulled up and reveiled Titan.
Titan: "I'm sorry about the failure with Hypnorattle, boss, I-"
Architect: "Never mind that. It appears Tri-Corn suffered a dishastor, concerning claimed-to-be unfailable stoplights failing."
Titan gasped!
Titan: "GAHOOOH, DAMN IT?! I TOLD THAT MUTANT SLUG MONSTER TO NOT GO AFTER HIS REVENGE AGAINST TRI-CORN OVER THE GROX WAR!? THAT STUPID SLUG IS GONNA CRIPPLE THE MAFIA ALLIENCE MORE THEN WHAT LE-MOR DID!?"
Architect: "Explain."
Titan: "You see, there's this crime synicate allined with the Mafia Allience runed by Don Slime, leader of the Slugbutt Mafia."
Architect just stared confusingly.
Titan: "..... I know.... Stupid name. Just, roll with it. Anyway, I bet it was Slime and his new friends the Dark Trinity respondsable for Tri-corn's crash. That stupid beast is gonna ruin everything?! He might endanger your big plan even!?"
Architect: "(Growls quietly and self-contained).... Then he needs to be properly punished. I shall reactivate Glitch-Corn as it has been called to make Tri-corn go into a horrorable rampage and destroy the Slugbutt Mafia for their arrigance. Perhaps, though I won't hold my breath, should the Lougers interfear, they might get destroyed by Tri-Corn's rage. If not, then well, at least there's always the consulation prize, the fall of that disobedient fool."
Titan: "(Chuckles), Quite a kingpin plans you got there boss. Shall I keep an eye on things and make sure Slime remembers NOTHING about us once he ineditability gets royally kicked in his slug ass?"
Architect: "Yes. He must NOT end up dooming our entire sceme. But be careful. Avoid being seen by both Tri-corn and the misfits. You don't want to waste the Nobody talisment on those misfit minds again."
Titan: "Trust me boss, (Turns into the Old Snake again) I am a master as detection avoidence."
The TV turns off.
Architect: "(Sighs)..... No wonder Tirek was too quick to lose faith in trusting mortals. They are so, incompident sometimes. But at least Titan is proof that if shoved in the right direction, they can be relieable after all. And since I can't risk handling this myself, he's the close I have to properly punish any insoboardenent that DARE, risk my plans."
The scenery gets dark as the Architect red eyes is seen.
Fin?
Community content is available under
CC-BY-SA
unless otherwise noted.