The Heroes Act decide to take a little trip with Leliana to the movie studio planet of Graphene, where they were promise a brand new TV show based on the adventures of the HA, one of Leliana's high hopes. Leliana introduces the actors who do well in playing as them in the virtual studio. However, they discover that a new director has entered the set named Mitchal Lake, whom Leliana had little hopes in trusting since his employer and Leliana's closest friend, and the adopted son of an amazing movie director, Hrostar Stielberg, disappeared after a terrible accident that left him horribly disfigured and banned from movie work. But he decides to make good friends with Leliana and promises to do better than he did with his virtual reality matrix technology, offering to improve her virtual studio in exchange for being the director of the show. However, his decisions in the plots are against what Leliana wants, if not downright idiotic and nonsensical, and under contract, she cannot say otherwise, and he says that he can make her own ideas work. But little do they both know that the Lodgers have been called in by the Grand Council because strange VR activity has occurred around Graphene, and it's revealed to be the work of none other than Hrostar, who names himself 'Spellberg' and went off-planet following his ban on movie work and named himself a false god among Teadr 6 inhabitants, allowing him to get the power necessary to earn back his credibility. But the heroes discover that Mitchal himself might have had a hand in the accident that got him in trouble in the first place out of sheer jealousy, basicly because Spellberg never let Mitchal helped in the production because, well, his ideas unbelieveably sucked. Now it's up for our heroes to correct the crimes of a obvious Michal Bay wanna-be and save the HA show from ruin, and the planet from the fruits of his illegit labor.
Scenes
The World of Graphene
Graphwood, Graphene
Bill: (They drove through town in a monorail-like limo to see the Sci-Fi Hollywood around them) So this is where your blockbusters are made, huh?
Xandy: Yep! Good ol' Graphene. The movie capital of our UUniverses. I always remembered it looked different than this. But the nostalgia is always a good thing to look at. The logos of each studio never changed.
Sandy: Never?
Xandy: Never! Trailers for movies still have their famous studio voice-over bots, and it gives you a reminder of what they could do for years.
Kaa: Must be really nice.
Hudson: Ooh, we're passing by Qalton Mimzy Studios! (This played on their viewscreen)
Hudson: Ahhh, I'll never get tired of that!
Icky: "Hello, blazen Disney wannabe knocked off."
Hudson: "Hey come on man, show some respect, I grew up with their movies, yo!"
Banzai: Guys, it's not technically a ripoff if it's their version of Disney.
Bill: Seems vaguely similar to the Classics logo that many people are mysteriously scared of for some bizarre reason.
White Rabbit:... People are scared of that logo? Really?
Bill: Do you even read the comments on YouTube about it? Many VHS parts give them goosebumps. It's really weird.
Icky: "Well it doesn't make it any less blunt on how it copies disney (snaps feather-tips like fingers) Just like that."
Hudson: "Okay, then, how's about we compaire each movies and see if that's true?"
Icky: "Okay then."
Hudson: "Okay... Abeyance and the 8 Midgets?"
Icky: "AUU Snow White and the Seven Dwarfs."
Hudson: "..... Lucky shot. Their version of the story of Pixollo?"
Icky: "AUU Pinocchio."
Hudson: "Dang, we even talked about that once! Fantasma?"
Icky: "AUU Fantasia, same as the eventual sequel."
Hudson: "D'oh! Uh, Dumas?"
Icky: "I assume, AUU Dumbo?"
Hudson: "..... Zambi?"
Icky: "AUU Bambi."
Hudson: "AWWW MAN, I HAVE TO FIND SOMETHING YOU DON'T RECKINDISE?!"
Iago: "..... Can we skip this part? it's gonna take awhile for them to go through Disney's entire roster and how it's simular to the AUU's Disney films."
French Narrator: Several Comparisons Later...
Hudson: Doila?
Icky: Sounds unfamiliar. What's it about?
Hudson:... A young girl sneaking into an army to save her dying father-
Icky: AUU Mulan!
Hudson: DAMMIT, DAMMIT, DAMMIT!!! What about War or Peace?!
Icky:... Again, unfamiliar.
Hudson:... A girl that learns how to lower her guard in a world of war.
Icky:... For once, there's no Disney movie like that.
Hudson: YES! Finally!!!
French Narrator: Minutes later...
Icky:.. So far only 45 of their movies are not like Disney movies. A movie about an interdimensional girl who struggles in another dimension in a way that touches your heart? A movie about a robot that learns to be sentient? A movie about two archenemies that fall in love? A movie about what I can only describe as an AUU Nazis loving and caring for an AUU Jew? A con artist with a fib curse? A good movie about racism being dangerous? GOOD SEQUELS EVEN?! EVEN DISNEY COULDN'T MAKE IT THAT GOOD EVEN IN THEIR 100TH ANNIVERSARY IN 2023!!!
Clifton: Some editors and those who work on plot are AIs or vastly intelligent beings that conceptualize wildly and make conclusions of what makes a good film. Isn't technology great?
SpongeBob: Eh, maybe a little too great, not meaning to sound like the guy who fears robotic revolts.
Icky: "Or just as much that loser Roboface. He probuly hates these movies because of that knowledge."
Zosimo: "Yeah, I imagine that Roboface would be a rather miserable individual if he can't appresiate the movies for what they are and not worry about the context of who or what made them."
Samantha: "You mean, more then being named Roboface and being a rather unexciting villian? (The heroes laughed)!"
Clifton: "(Laughs), Oh yeah, WAY more then that! Point is, Mimzy Studios does everything in it's power to create films that touch the hearts of children and adults in ways you don't expect. They don't just make good fairy tale movies. They make movies that connect to anyone on a personal level. My favorite Mimzy movie is Victim's Grace, which again is about an autistic person named Jaundice who becomes so personally imbalanced by the cruelty and disaster he has been around since he was a kid full of life that it causes his death in the beginning. It's critically praised for being the thesis of the dangers of becoming completely antisocial, fatalistic, or anything similar."
Xandy: One of my favorites is Amoral. It's about the dangers of not balancing good and evil just like any other opposite as it shows that good doesn't always win and evil doesn't always lose, the dangers of both a utopia and a dystopia, and that both need to exist in balance because one cannot exist without the other all by showing the story of two personifications of both and creating sentience itself.
Zosimo: Hah! Technique is my favorite Mimzy movie because it shows the magic of technology and the emotions and good it can do, and tells stories that make technology sound like a story in of itself.
Magnum: Well if you ask me, I think the most powerful is Cartoonianism. A story made to satirize and evolve their shtick of having songs and magic like any cartoon about a kid who likes cartoons and hates real life but learns inside this cartoon land that real life is more important and just needs better self-respect and concern for growing up.
Clifton: Bottom line, Qalton Mimzy was a grand visionary just like this man you call 'Walt Disney'. Disney, definitely sounds like a catchy name for a good franchise. In fact, Qalton himself is still alive, but just not, physically. That's impossable without immortality or cryosleep. To ensure his vision is still purely around, he is now an artificial cognitive intelligence that has boundless conceptualization, just like the other Big Six Studios.
Baloo: So you keep the head honcho as an AI so you can continue to do things his way?
Nanobyte: Nobody knows Mimzy like Mimzy himself and the same can be said about this Disney guy. Now we don't have time to go sightseeing for the moment. We need to go see Leliana at the real makers of our show.
Later...
(This played as the heroes entered RGM Studios)
Squidward: HOLY NEPTUNE!!! MGM BE DAMNED!!!
Icky: "I wonder what that AUU lion's childhood was like."
Icky: ".... I bet it was among those lines."
Lord Shen: "Oh please, I fought creatures more intense then over-grown felines."
Chase: First off, I'm sure you know they're called Cauters. Second, that's the iconic character of this studio, Goldo, starting out as a rescued unsentient Cauter that became the logo icon and eventually a mascot character. Welcome to RGM Studios.
Icky: Well you don't have to be a d*** about it. I was only making the arbitrary family guy joke.
Chase: What and why?
Gilda: A name of an extremely rough adult comedy show from our universe. And he just likes to blow off steam by being a wisecracker.
Chase: ".... Oh, would that show happened to be like "Familial Man" perchance?"
The New Heroes Act Show
(Pending)
Spellberg Returns/Virtual Assimilation
(Pending)
Cooling Spellberg's Heels
(Pending)
Mitchal Lake Goes Nuts
Mitchal's Trailer
Mitchal: (He was watching a movie similar to Transformers, but far too different)... Ahh, yes, as if the original series was good enough, now I've put it in a far better setting. What should I do next?... OH, HOW ABOUT GYRL POWER?!? Everybody loves them! They prove that boys can find talent in girly shows! MAN, DO I HAVE A PROJECT FOR-
???: SON!
Mitchal:... Father? IS THAT YOU?!?
???: GET OUT HERE, NOW!
Mitchal: Well, at least I get someone to share my new idea with-
Later...
Mirchael: (The evidence of the accident he committed was seen)... Care to explain, son?
Mitchal:... What's that? Never seen it before in my life! (He shows his initials)... That's not mine! (His full name was seen)... That's not me!... (His face was seen with a text saying "Oh yes it is!")... Okay, what jokester printed that?
Mirchael: Son, this is getting ridiculous, at this point it's without a shadow of a doubt it's you?! How could you frame the new-age father of movie revolution himself?
Mitchal: Okay, I was desperate! Nobody wanted to have me produce in ANY of the Six big film industries! I even asked Mayor Filmer to take me in and ask for a career favor from the MPAUU, but they stood me down! I was over my head since he did things better than me! He was threatening my business!
Mirchael: So, FRAMING HIM WAS YOUR SOLUTION?!?
Mitchal: To be fair, he DIDN'T show any consideration. He was just as annoying as a bratty sister about it. Teach HIM not to be a jerkoff!
Mirchael: Mitchal, you were a lazy and worthless lout to him?! THAT'S A GOOD ENOUGH REASON TO NOT GIVE YOU THE TIME OF DAY!? If anything, what you did, makes you look like a self-entitled whiny crybaby! That stunt, was an act of very unprofessional and immature behavior?! Also, Spellberg is ruining Graphene BECAUSE OF YOU?!
Mitchal: Oh, I'm sure it's a BEAUTIFUL day outside! (A comical scene of Spellberg doing evil was seen, as he had did indeed seen it)... Total blissful paradise?
Mirchael: (Gives a 'are you kidding me' face.)..... Okay, you're coming with me son! You're either going to go up to Spellberg and publicly apologize, or by law, I'll have to turn you into the police!
Mitchal: I AM NOT APOLOGIZING! He nearly put me out of business!
Mirchael: Yes, you are! I WILL call the police!
Mitchal: Oh, and with what proof? (He tries to smash the evidence but Mirchael took it away!l)...
Mirchael: "Ah-haaaa! I see what you tried to do there! Well you're out of luck! (Runs away with the evidence)"
Mitchal: "DADDY NO?! (RUNS AFTER HIM?!)"
Virtual Studio
Mithcal finally found his father, but it was too late, as the Lougers and HA saw the evidence!
Icky: "..... OH YOU DIRTY FRAMING SON OF A BITCH?!"
Iago:... Okay, why do the producers have to make it TOO EASY FOR THE HEROES?!? Comedy can't be an excuse to dodge against consistency and make the villains look like incompetent p*****s-
Tigress: Okay, how many times are you two going to complain about the producer like that?
Icky: As much as we have to, kitty, get used to it!
Tigress: DON'T call me kitty!
Mitchal: YOU, HEROES, GIVE ME THAT!
Hudson: Uh, why? I'm sure the people deserved to know.
Mitchal: DESERVED?!?
Skipper: Did you really think we weren't going to figure this out? Did you think we were stupid?
Sandy: I'd say he did. And so now, with all we've discovered, by now, everyone on Graphene knows of your crime. EVEN MAYOR FILMER!
Sir Hiss: So, yeah, expect Vidya to have a text on your oPhone dumping you. (That came on his oPhone)
Mitchal: (He was shocked)... YOU BASTARDS!!!
Xandy: Mitchal Lake, you are under arrest for the framing of Hrostar Spellberg, conspiracy, and theft of technology.
Mitchal:...  You guys clearly don't care if a guy as criticized as ME is accused of being so (Mockingly) INSECURE ABOUT HIS MASCULINITY, HE GAVE MECHSHIFTERS TESTICLES (Normally) And (Mockishly) I HAVE A FETISH ABOUT EXPLOSIONS! (Normally) Blah-blah-blah-blah! I was rendered moot thanks to Hrostar! I asked him to help me out of this, but he said the same damn thing. I was falling apart, and the one who was causing it, reguardless of whether he intended to or not, was so insecure, stubborn, and caring only about himself, to see my pain.
Icky: "WELL I THINK IT'S DAMN OBVIOUS RUINING HIS GRAND MAGNUM-OPIUS OF A FILM DIDN'T DO A DAMN THING ABOUT ANY BAD ATTATUDE TORWORDS YOU ON HIS PART, NOW DID IT?! (POINTS TO THE CHAOS SPELLBERG'S DOING)!"
Mitchal:.... Okay, maybe I asked abit too much for the "Great" Spellberg to help a fellow film maker out, BUT THAT DOESNT CHANGE THE ABANDONMENT I FELT THAT A LEGEND THOUGHT LOW OF ME?! He deserved what he got.
Tigress: No he didn't! What you did is still wrong, and we simply aren't going to let you go scot free!
Icky: "Look, maybe Spelly could've been a bigger pal and helped ya, but, how can he, when you're known for exploudtion fetishes, insensitive steriotypes, and questionable film choices!? We can't exactly blame him for not wanting to taint his talent trying to make YOU look good! That is not being stubbern, insecure or self-caring, that's just him KNOWING that he can't dig you out of a hole that YOU put yerself in! It was something you should've gotten YERSELF out of! Ya can't blame the guy for not wanting to take a clearly unworthwhile risk!"
Gazelle: "Now, we don't disagree that he should've been more curtious, but considering what you are known to do to your films, he probuly knew there was NOTHING he can do for you and left you to your own devices! Maybe he could've been more gentle or at the least offer advice greater then he gave in absince of any direct help, but given what you did to him for a mere refuseal, maybe you DIDN'T deserved to be treated with kid gloves! Speically not after how we learned the truth!"
Mitchal:... And I was starting to admire you heroes. I was actselly, HONORED, to be doing YOUR show?!
Squidward: "It was turning out to be garbage anyway. It deserves a new direction, AND a new director."
Icky: "And we know this: IT AIN'T GONNA BE BY YOU ANYMORE?! Now get ready for a Michal Bay sytile ass-whooping, you obvious parody of him?!"
Mitchal: You DO know that this studio is virtual, and I can dodge your-
SpongeBob: Oh, that's been dealt with!
Cutaway
Rico: (Chewing on the virtual reality console machinery) OMNOMNOMNOMNOMNOMNOMNOMNOM...
Present
Mitchal:... Okay, I'm gonna run away now! (He zoomed off screaming like a wimpy girl)
Po: GET HIM!! (They chased after him)
Mitchal's Last Stand
(Pending)
Transcript
Intro (???) Coming soon...
Material Used
Songs/Music/Videos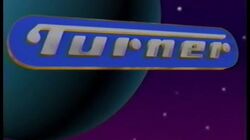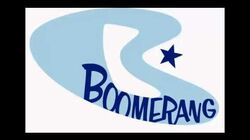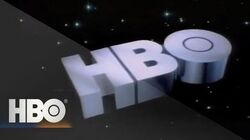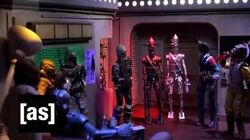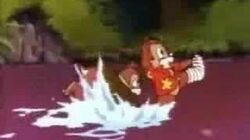 Community content is available under
CC-BY-SA
unless otherwise noted.