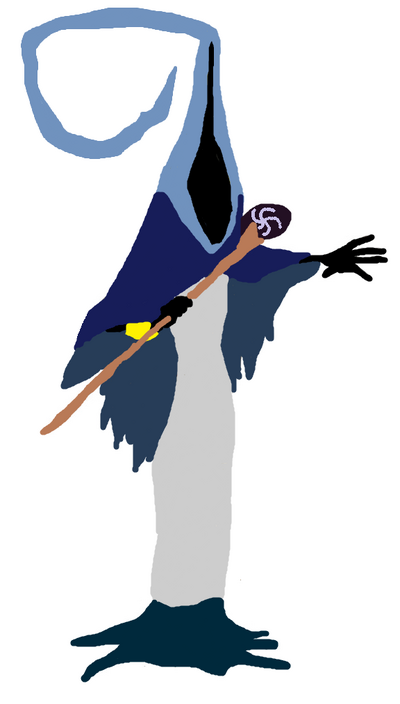 Administrator Ordain Heddwch Jussus Ad Insaniam Convertunt
, A.K.A.
The Orderly 5th Born
, is an Outer God of Order and direct son of 
The All-Mother
 and is the leader of the 
Administration of Conformity
 in the 
Demon Realm
 and fearfully respected as such by all Conformity members, even by 
Warden Wrath
. As an Outer God of Order, he's basically the penultimate Order-Retainer Outer God and was meant to be the ultimate order keeper in the SAF Multiverse. But the Outer Rims of it alone drove him to anger at the "pitiful" state it has went, driving him to decide that if he's gonna bring order, he was going to have to conquer all of the Outer Rims to do so, picking the Demon Realm to do so, symbolically the same realm created by 
Mischievers
 and their king, 
Azathoth
. Keeping his Outer God identity a secret, he renamed himself as "Lord Ordain" and described him as an indescribably powerful Wizard of Order, founded the Administration of Conformity and had those like Wrath and others keep order in the Demon Realm by inducing order in a realm normally known for the opposite. He's gotten so tough on chaos that it got to the point that even being abnormal is deemed to be chaotic because Ordain got too drunk on wanting to maintain order and became blind to the harm he is committing, unwittingly becoming another problem the Outer Rims already has and didn't needed.
Community content is available under
CC-BY-SA
unless otherwise noted.