Though the genocide of the sea squirrels has been prevented thanks to the Lodge relocating the species safely to the Original UUniverses and now have their own sanctuary on Yonder, the OUU Space-Western World which was the only world able to fit their customs, and Deathslaughter being sent back to Oranos, the sea squirrels are still despised by the majority of the AUU Grand Council's Minor Councilers as well as many other worlds, sectors and systems, even entire universes, even after Jakamor's execution. The Main Leaders, and the one sane and not too driven by tragity-caused-scares Kung Hao, tries to change this, but they were often ignored, Magnum is forbidden by the queen of her people to get involved in this, not because the giant wasps hate the Sea Squirrels, but merely because it's becoming greatly unwise to be an ally to them as of now, and Serpentos' series of advisors insisted on staying out of it because of controversy, and the Heroes Act is forced by the Main Councilers, who they are forced themselves by too many hurt dignitaries, to resume herowork without Clifton or Xandy. Xandy and Clifton are now alone in their expansive Yonder home of New Buckling City with Xandy's aunt and uncle, and Clifton's surviving mother as his father was killed during the incident in front of his eyes, as well as much of their surviving family, and are in the shadows, confused at why such a catastrophic event would happen. Xandy is depressed, drinking, and is still suffering PTSD since her near-corruption and blames herself for the endangerment of her own species, and is soon convinced that the Hydrocabiais are indeed corrupt creatures. Clifton, on the other hand, who was not as affected as she was, refuses to believe this, and tries to keep her hopes up, but to no prevail. Xandy and Clifton have yet to realize that the AUU Grand Council, even the main ones, were had by one of their members. Jling Sling, who was not only hated by so many people in the AUU and utterly unprofessional in his career, but was so for a reason. He was a former ally and friend of Lord Xandronian, and another one of the many founders of the Villains Act, has manipulated the Council into believing the lies about the sea squirrels. And since the two stopped being friends, Jling has started despising the Hydrocabiais, he has tricked everyone into hating them plotting to destroy them entirely, and took advantage of what Lord Xandronian did in the events of The Hydrocabiais' Secrets Revealed, committed terrorist attacks (Through VA Reniments willing to do so) and framed the sea squirrels for it, had manipulated Jakamor into declaring the genocide, and worse, he and Xandronian were responisble for the event that created Xerxes XX's hatred of the species in the first place, all through making the sea squirrels do what they did to Xerxes that day because of mind-control from Darkness Qui. Therefore, HE was the one who cost Xandy her own parents. With Jakamor dead, Jling is now trying to search for Xandy and Clifton himself, lying that he was doing errands, so he can plot another genocide attempt for the last remaining Hydrocabiais, forcing them to reveal the location of their OUU sanctuary under the threat of sending in the rest of the corrupt Council members into declaring a UUniverse-wide search warrant until they final find them. Since Clifton has seen in full detail the consequences of Xandy's PTSD mental breakdowns during the genocide event and almost went to evil lengths to force a time lord to undo the event, Clifton had to comply and thus, while Yonder is due a visit, the Lodgers are quickly informed of this when Magnum finds out about this from the Spirit of the Diamond of the Ancients, and had to get help. She enlists the Heroes Act, Kung Hao, and the Shell Lodge to help rescue Xandy, Clifton, and their race so they can warn them of the upcoming threat. But they must do it without making the Metavincemanders look bad?
Scenes
Introduction to Hydrocabiais Haven
Yonder
(Chronicler): We must not permit our respect for the dead or our sympathy for the living to lead us into an act of injustice to the balance of the living. Davy Crockett, 19th Century AD. Sometimes, times are tough. Times can reap injustices among you and everything you love. People do the worst of things, in the name of justice. The worst example as of recently... (Hydrocabiais were seen being slaughtered and killed)... Is something even the High Council never thought their interdimensional allies would let occur. True, it was because it fell into the unjust rulings of a vengeful Counciler from a planet that became the worse victim of the VA, and his reaction to discover that among the VA Founders was one of the Hydricabiais shouldn't be that surprising. And by all means, the majority of the real leaders would never snoop so low. But still..... The very notion that the Grand Council would allow such a thing to happen, different management or not, is still another exsample that their universe has a very poor sense of racial edicite, even with certain rules in place in meant to encourage proper standerds in racial relations. Perhaps, regression over tragity is also a big problem there. Thanks to our heroes, the species known as Hydrocabiais, has been relocated safely to our UUniverses, on the world of Yonder. (Yonder itself was seen)... A Space-Western world which is actually a planet-like space station, capable of sustaining a planet-wide habitat, like the infamous Halo Array, or anything of high sentience and technological level. The world, is at times very enjoyable, once you get used to the dangers.
Golyan Bandit: DAAH, GIMME ALL YA' MONEY BEFORE AH BLOW YER' BRAINS OUT- (He was shot down by a Qangean with a laser gun)... I'm okay!
(Chronicler): And yes, Yonder is still trying to clean up the odd-mix of future and past of it's outlaws, given that this particular life was never intended to exist and only happened because a program got corrupted by a westerner wanna-be, but I diegress, because at least it's accsidental existence serves a purpose as a contemperary home for the Sea Squirls. Ever since the Lodgers' mission with their friends of Pastoon defeated the said corrupted computer, Master Crux, they have been fortunate enough to choose this world as a good spot for the sea squirrels to live. Some love their new location... (A montage of sea squirrels getting used to OUU customs was seen)... While others have trouble and miss their original home. (Some were seen lamenting and having a hard time with OUU customs) But people from the AUU, are still fortunate enough to sympathize, and the Grand Council, sorrowful about the situation, even when it was out of their grasp at the time or failed to know better until the worse came to shove, since the execution of the person responsible for the devastation, has allowed their territory, the Hydrocabiais Haven, formerly known as Pandora Valley, to be given AUU wildlife, from every one of their colonies. It did the trick, and gave them a lot to live for. Granted, there were those that were not happy with the arrangement, like Pandora Valley's underground community residence, even if it is temporary, as re-iintroduction had it's.... Commen downsides. But nevertheless, the Sea Squirls started to thrive again.
Golyan Bandit #2: DAAH, GIMME ALL YA' MONEY BEFORE AH BLOW YER' BRAINS OUT- (The sea squirrel in front of him did comically silly torture methods to him) YAAHH! AAH!! AH!!! I GIVE!! I GIVE!!!
Hydrocabiais #1: Damn right you give! (He kicked him in the balls, using his toxic spur to knock him into unconsciousness) Word of advice, don't threaten a creature which has toxic spurs on their feet. (He hacks, and spits on him)
(Chronicler): With newfound hope, their home sky-rocketed. (The place became home to hundreds of casinos, hotels, water parks, everything that made it an AUU-style place to live)... But some... Like a particular hero... Are still of little hopes. And to top it all off.... Well, you noticed that I said the Majority of the Grand Council Leaders..... Well, it may have been a long time coming, but.... There was one Grand Council, who is not who he said he is. Someone who the others never particularly light and is more counter-intuitive then his fellow councilers, some filled with nothing but rage, pride, and arrigance. You most likely already know him. And to those that don't or never cared? Well, let's just say..... Jakamor was not the only bad egg there. There one worse then him.... (Jling Sling's form shadowed over the Haven with glowing red eyes)..... Worse then anyone could have imagined. (Jling Sling was heard laughing as the scene cuts to the title epicly!)
Xandy's Lament
Yonder, New Buckling City
Clifton: (He was seen in his traditional armor and equipment bringing in criminals as Peepers and Jeepers were with him)... (Sighs)... Well, Peepers, Jeepers... I guess living here isn't all that bad. Mother might still be alive, and Xandy's aunt and uncle survived the devastation of Buckling City, but at least I got used to AUU customs quite quickly. But... (Sighs)... I still miss Samantha.
Hydrocabiais #1: You think YOU have it rough? I've got an inter-species relationship back home, who misses me too! Every time I think of him, I just..... (She suddenly broke down crying and ran away)
Clifton:... (Sighs)... That, didn't help.
Peepers beeped and offered to take him somewhere to eat.
Clifton: "Yeah, maybe getting some food will help me get this depressing stuff outta my mind. Good thinking, Peepers."
The trio left.
Shack
Xandy: (As she fed Nytrox)... Here's your food, boy! (She pets him only once, and she slumped on her bed as Nytrox went up to her)... (Sighs) Sorry for the distance, Nytrox. But... It's just that... Ever since that s*** that got us here, I've had a hard time coping with this new life. Why just last month, I found out that some of the movies available are awful. Michael Bay? The guy seemed fetishizing with explosions. Not as much as our version of him, OR the son of his we busted, but still... (Sighs)... Busting. Those were the good ol' days.
Golyan Bandit #3: AHH, GIMME ALL YA'-
Xandy: NOT NOW, GOLBOX! (She blasted him with the Oalanx pistol) (Shrugs) That's another problem! It's annoying that people attack me and my aunt and uncle's new business on a regular basis. The Heroes Act didn't have to deal with this s*** since Commander Gygax! It makes the idea of heroism redundant and stupid. Sure, being a combat journalist with Clifton doesn't put much bread on the table for our families... Or what's left of them... But at least helping THEM with being both a Freetrader AND a law enforcer seems to do so. Being a Freetrader and a combat journalist is fun, but... Not as fun as... (Looks at her gun)... As being a hero!... (She couldn't help but start crying again) HUDSON!!! (Cries)
Nytrox: (He whines)
???: Xandy, are you okay in there? I came to ask if you wanna go and eat something in that Yonder restuarent and-
Xandy: GO AWAY, CLIFTON!!!
Clifton: (He came in) Xandy, what's the problem?
Uncle Splinter: (He and Aunt Knitter came in) Best guess is that she's homesick...... Again...... For the 6th time this day.
Aunt Knitter: The 8th time in a row, actually.
Uncle Splinter: "Well she kept doing it so much, I lost track!"
Clifton: (Sighs) God bless her soul.
Xandy: Can you blame me? The Grand Council screwed us over because of controversey over Xandronian, then Jakamor overthrew them, and reaped this on us! Now we're away from our love interests, in a place where I can't possibly be comfortable. The water is not as fresh as that on Carbungia, or any other waterworld we visited, the AUU wildlife traded here by sympathizers are not enough to make me feel like I'm home, because it just ain't the same knowing all the crap we went through, the criminal acts that unfamiliar creatures put us through? It's like a bootleg replica of our home if you ask me!
Clifton: Look, Xandy, I know you're upset, but-
Xandy: BUT NOTHING! I don't understand how YOU'VE coped with all this s*** all the way through!
Clifton: "Hey, it ain't the first time a race was nearly destroyed for whatever crazy reason. I'm just, someone who always makes the best out of a worse situation, just like the Garganulas when their race was nearly wasted by a fungus zombie plauge."
Xandy:..... It, never phases you, does it?! That, your entire species was nearly obliterated! Your father's DEAD! Your mother has yet to be located?! We were chased out of our home universe!
Clifton: "We weren't chased out! It's more like, a temporary living arrangement until the true Grand Council leaders make sure no one goes Phend Hunter on Sea Squirls."
Xandy: "THEN WHAT'S TAKING THEM SO LONG?!"
Clifton: ".... Dealing with angry, butt-hurting people ruined by the VA, and by extention Xandronian's selfish wishes to make our kind look good, is not a quick process. Like how it was with the Phends. Sometimes, alot of individual people will take ANY reason to be stupid and awful to others even if isn't related to them! We only left because.... Our home universe is, unbalenced right now. It was too scarred up by the VA to think straight, even when it's not consistent on who it's against. And for what it's worth, at least creatures like Nytrox are here to give the comferts of home."
Xandy: No matter how much it looks like it... This will NEVER be home.
Clifton:... Let's just talk about this through dinner at the Cantina. My treat.
Uncle Splinter: We'll join you guys.
Aunt Knitter: We'll even ask Mrs. Calvert to join us.
Clifton: Works for me. (Sighs, to himself) Thank goodness Granny survived. (Openly) You okay with that, guys?
Peepers and Jeepers gave confident thumbs up!
Uncle Splinter: "Good call, Clifton. Your a nice boy for someone with misanthropies about females of his own race. Hey, if it wasn't for Samantha and Hudson, ya two would've made a decent couple."
Clifton: "Well, thank you, Mr. Splinter, but trust me, those two DO exist, ergo, we are NOT dating! Also, me and Xandy are more like siblings then anything else."
Uncle Splinter: "I know, I know, but still. Your being alot nicer to her in recent days."
Clifton: "Hey I was never mean to her."
Uncle Splinter: "True, but there's no denying that you tend to react negitively when Xandy gets.... Too close for comfert."
Clifton: "(Nerviously laughs), Oh Mr. Splinter, where did you ever get that impression?"
Aunt Knitter: "Well...."
Flashback montage of Clifton over-reacting to Xandy being too close.
Aunt Knitter:... Just a feeling.
Xandy:... (Sighs)... Fine! Maybe some food will clear my head.
New Buckling City Streets
This music played in the background as the group walked down the street.
Xandy: (She looked around, and saw that some places had this music on the radio)
Xandy:... (Sighs)... You know, sometimes it doesn't help even when I walk in this arguably nice paradise. The water parks, cuisine, casinos, and everything else, far FUN AS HELL! But, only until the novelty wears off.
Clifton: It's okay, Xandy. Once we get to the cantina, all the pain will wash away. (Peepers beeped) Yep.
Uncle Splinter:... Sometimes, it pains me to see poor Xandy like this. (Nytrox barks)
Aunt Knitter: And I heard that Nerox and her grown puppies seem to be missing their father.
Clifton: Yeah, sometimes we forget that the two mated.
Xandy:... (Sighs) Another reason to miss my home. (A tear shed)
Clifton: Look, Xandy, we can still make this work. Our life here is exciting, ain't it? Combat journalism entails fighting and reporting, right? The son of investigative journalism.
Xandy: It's fun, yes. But every time I throw a punch, it-
Clifton: It reminds you of your days in the Heroes Act, I know! (Jeepers bleeped) I know! It's like no matter what we do, she just can't get it our of her head. It won't matter, though. We're almost at the cantina. (They arrived at a high-tech cantina)
Cantina
This music played as they entered
Xandy: (She looked at all the C&C-style scenery in the cantina)... (Sighs)... This reminds me of the C&C bar my parents took me to in Xaono City. I always loved to go to what was left of it when Xerxes was around for a quick food ration or a snack. Even the music was still functional. (She put a quarter in a jukebox as this music played)
Xandy:... Ahh... The blues tone. Always cheered me up when I was down in the dumps back in the Hero Hive.
Jeepers: (Beeps)
Xandy: Sorry, Jeepers!
Hydrocabiais Band: Alright, everyone! We're back, and ready to give our own karaoke of our favorite AUU song. (They played this song)
Xandy:... (Sighs)... I used to do a karaoke in the C&C bar when I was 12.
Jeepers: (He face-palmed himself with frustrated beeps, as they sat with Clifton's grandmother)
Mrs. Calvert: Hello, Miss Xandy. Heard you were down in the dumps again.
Uncle Splinter: For the 8th time in a row this week.
Peepers: (Beeps)
Clifton: Seriously, Peepers? A new record? Why don't you work on developing your sensitivity programming next time?
Jeepers gave an agreeing beep as he smacked Peepers upside the head in an amusing fastion!
A waitress bot rolled up.
Waitress Bot: "(Steriotypical Valley Girl accented) What can I get y'all for this totes mcgoats day?"
Xandy: Chocolate sundae. Need it.
Clifton:... Yeesh. Craving desserts now? How about some fresh Baconator kelp fries with poulkey nuggets first? That ALWAYS gets us hyped up!
Xandy:... (Laughs) I guess I COULD have my favorite usual.
Uncle Splinter: Chili and normal kelp fries.
Aunt Knitter: Bacon cheeseburger with Jeller bacon, caramelized onions, chipotle, pyropper, ketchup, and spice relish. No pickles, and no kelp fries. Find the combination of both UUniversal cuisines nice.
Xandy:... At least ONE good thing comes with this place.
Granny Calvert: And I'll have was Xandy's having, but with Jeller bacon and grilled pineapple.
Clifton: Yeech! Pineapple just seems to ruin the delicious nature with ANOTHER one that normally doesn't fit.
Waitress Bot: How about you, sir?
Clifton:... (Sighs) What granny's having, but with no grilled pineapple. Oh, and I guess Peepers and Jeepers could use that strange robot cuisine our UUniverses having been working on for a while.
Waitress Bot: And drinks?
Xandy: Zlurp.
Clifton: Sprunge.
Uncle Splinter: Coca Cola.
Aunt Knitter: Water.
Granny Calvert: Grape-Flavoured Water.
Waitress Bot: Coming right up. Expect the synthesizer to bring it in 20 minutes. (She left)
A Gruff gang of Dilenquint Punks came in.
Uncle Splinter: "Heads up gang, The Wild West Hooligan Boys are back."
Wild West Hooligan Boy Leader: "WHERE IS HE?! WHERE'S THE SON OF A BITCH THAT SLEP WITH MY SISTER?!"
A grease-haired Sea Squirl with a leather jacket was seen hiding his face in the menu.
Aunt Knitter: "Oh for land's sake, what did the local punk do this time?"
WWHB Leader: "(Sees the patron, approuches him with his gang and slams the table) DON'T TRY TO HIDE FROM ME, YOU DIRTBAG?!"
The Sea Squirl Grease Hair: "Hey, come on, Hool A Gan, ya know me, I would never sleep with no one's sister?!"
Hool: "OH YEAH?! THEN EXPLAIN WHY SHE'S PREGENT WITH A HYBRID, Va-Dork?!"
The Sea Squirl Grease Hair: "It's V'Darrt, and, come on! Your sister's hot?!"
Hool: "I ASKED YOU TO ONLY GIVE HER A GOOD TIME, YOU WORTHLESS ALTERNATE UNIVERSE REFUGEE?!"
V'Darrt: "Hey come on, big guy, I did exactly that! I took her to the carnival like you said?! It's just that, she came onto me with those feminate wiles and coaxed me to, do the WAA-ZOO with her! I couldn't pass up the oppertunity for free sex?!"
Hool: "ARE YOU TRYING TO IMPLY THAT MY SISTER'S A HO?!"
V'Darrt: "I'm not implying that your sister's a native semi-flightless bird from the planet Ho-Ho-Zon."
Awkword Drum Sound.....
Hool: "...... I meant, ARE YOU SAYING SHE'S A WHORE!?"
V'Darrt: "Well why didn't you just say that and- Duh, I mean, NO WAIT, I'M NOT IMPLYING ANYTHING?!"
Hool grabbed V'Darrt!
Hool: "OKAY WISE GUY, YOUR ASKING FOR IT?!"
Hool was about to beat up V'Darrt.
Clifton: EXCUSE ME! (They faced them)... Clifton Calvert, HHPD. Are you aware, that we sea squirrels are protected by law?
Hool: (Laughs) Oh, please! There's like a BILLION of you. You breed like guppies!
Clifton:... The f***'s a guppy? Uh, I mean, our population is 918! There's not much of us left. Do you even KNOW why we're here, dirtbag?
Hool:... Illegal introduction?
Clifton:... (Sighs) How stupid are you, tough guy?
Hool: (He cracked his knuckles, fitting them with energy brass knuckles) You'd better take that back, you little rat!
Clifton: Alright, alright, you're not tough.
Hool: THAT'S more like it!
Peepers: (Beeps)
Clifton: Give him a minute.
Hool:... HEY! YOU SON OF A BITCH!!! (He tries to punch him)
Clifton: Ah-ah-ah! I told you, we're protected by law. We're endangered. You touch me, OR him, 10 years jailtime.
Waitress Bot:... He's right, sir. I am programmed to report a crime as it happens.
Hool: Hmmph! I'll get you somehow! (He lets V'Darrt go) And you AIN'T gonna like it.
Clifton: You do realize that you're swearing revenge in front of a law enforcer, right? Now, I'll have to establish a restraining order on you and V'Darrt.
Hool: Pbbt-
Clifton: AND your sister's illegitimate son.
Hool: OH, THAT'S JUST A D*** MOVE!!!
Clifton: You're not laying a finger on Mr. V'Darrt, sir! I suggest you leave him alone, or the only things you'll be beating up is mountains of rocks in prison! Your choice!
Hool:... (Growls)... I swear, you will pay for this, you little water-loving rodent! When you least expect it, BAM! If I go to jail doing it, then SO BE IT! C'mon, boys! (They left)
Clifton: "..... Oh, and V'Darrt? Try to stay out of trouble next time."
V'Darrt: "Sorry Clifton. I owe you a make-up drink for this."
Clifton: No need, I'm getting my own... (V'darrt goes back to his table as Clifton returns to the group) (Sighs) I swear, these idiots! Sometimes, they get themselves in too much trouble.
Xandy: (Sighs) Have anyone ever gotten revenge on you like that?
Clifton: Like, all the time. But because of our protected status and the 10-year jailtime penalty, they couldn't possibly do that. (Jeepers beeped) Oh, come on, the law here is PRETTY merciless. They wouldn't last 10 days in the Maximum Security Prison of Yonder. I assure you, they will NOT be a threat.
Xandy: Yeah, I mean, what're they gonna do? Somehow contact the Grand Council's Jakamor supporters to come here? I assure you, other-dimensional communications are NOT easy. It requires a generator the size of a mountain in technological terms of THIS dimension. (Hool and his gang was seen spying on them)
Hooligan #1:... Sir?
Hool: Let's make a call to those Anti-Sea Squirrel Nuts! I got some info, they might wanna know. (They left)
Later...
The Group just finished their meals.
Xandy:... (Sighs)... Well... I guess I actually feel a little better. Heck, I don't even remember why I was sad- (Suddenly, this music played, as the lyrics were a perfect description of her situation)
Xandy:... (She started sobbing slowly, and then started crying hard again)
Jeepers: (Beeps)
Clifton: Uggh! Let's just get outta here! And bring her chocolate sundae.
Later...
Xandy: (She was crying on her bed, as it was all wet from her tears, as she ate the sundae)
Jeepers: (Beeps)
Clifton: Beats me. Don't know how ice cream makes you feel better either. (Sighs)... Well... We need to do something. I can't have her sobbing her eyes out by our next combat journalism.
Peepers: (Beeps)
Clifton:... A perfect case? (Peepers beeps and hands a holo-file to him)... Oh my God!... These guys are a thing? (Peepers beeps)... Well... I guess this COULD provide a way for Xandy to be occupied.
Xandy: You go do it on your own, Cliff! I... I don't feel like leaving for the moment. (Sobs to herself)
Clifton:... Are you sure? (Jeepers beeps) (Sighs) Fine! I guess she deserves her space. (They left)... Take care of yourself while we're gone, Xandy. Seems we'll be so for a while. (They left, leaving Xandy crying to herself)...
Not All's Well in Yonder
Hidden Layer
(Hool):... And that's why I need yer help to get rid of those rats. I'll pay ya's very handsomely.
???:... Deal! But keep your money. Making those refugees suffer for our inconvinence is payment enough. See you then! (He hangs up, revealing an Ocannan with multiple tattoos, a space-western-style attire, and many cybernetics)...
Large Base
This music played as an entire criminal syndicate of anti-Hydrocabiais criminals were seen doing work including dissecting sea squirrels, doing illegal things involving them, and many others.
Ocannan Leader: (He came in)... Alright! Break time! (They stopped for a moment)... Alright, break time's over, ya' ratbags! (They moaned as he cackled)
Ocannan #2:... Father! What brings you here?
Ocannan Leader: Son, I think we have info that will finally bring these rats down.
Ocannan #2: Well, thank God! You won't BELIEVE how much of an impact they had here.
Ocannan Leader: Oh, unbelievably, indeed! They stole our territory. I OWNED the Pandora Valley! They forced us out of our homes!
Ocannan #2: I could handle not having a house as we can always make new ones, but it doesn't stop there! Poisoning our crops with their alien otherworldly planets! Introdusing non-native creatures that tamper with our wildlife! Collapsing our economy, and destroying what was our best underground society.
Ocannan Leader: Well, son, with the info I just gained, I hope we've found an effective biological agent to deal with them! We need a poison specifically tailored to THEM! We can't risk intoxicating anyone actselly a native to Yonder, let alone our universes. After all, that invites needless trouble then we already get from going after them. We don't want them to think we're making our fellow natives suffer for accepting the outsiders after all! They hang men for killing a fellow man for disgreeing with him.
Ocannan #2: Progress on that is going smoothly. And... This info?
Ocannan Leader: Let's just say, I have someone from their worlds, who would LOVE to have these creatures wiped off the face of this world. This benefactor is said to be responsible for chasing them here, because they were nearly exterminated.
Ocannan #2:... In that case, I'll get those sources right away.
Ocannan Leader: You do that. Soon, the Anti-Hydrocabiais Underground's quest, will become reality, and I, The Almighty O'Ciarri, will see it happen, from the Icosagon!
(TBC...)
Jling Sling Comes to Yonder
Secrets Revealed
Nexx Tower
Jling: (He was in a meeting with some ambassadors, as they left) Ahhh, another good meeting!
Warson:... Besides the fact that you ruined it.
Jling: Hey, it ain't MY fault those complaints from the other universe about Yonder's ecosystem failing to cope with the new creatures kept becoming a recurring topic. Besides, you're wasting your time heeding their needs. You know as well as I that introducing wildlife from dimensions, even with the best intentions, have terrible consequences.
Jarvis: Well, to be fair, we haven't tried it before. How were we to know that? Different dimensions usually have different physical laws. I mean, apart that we can breath in their dimention just fine, our universes are not exactly comparable or too compatable to theirs. That's why we're asking the best of their scientists to develop genetic mutants of that wildlife to ensure no more environmental consequences. THAT guy, was going to be our meal-ticket to make that happen.
Jling Sling: "Oh come on, you can always invite those people back."
Warson: "True, but they may be more afraid of having to deal with YOUR IMPUDENCE AGAIN?!"
Jling Sling: "All I said is merely my honest opinion on the matter. So those whiners can't handle honesty. It's no consinquence to me."
Warson: Honestly, do you care about the well-being of the Hydrocabiais? Didn't you used to be friends with one?
Jling: To be honest, I lost that sincerity to them long ago when they turned the star heir, Poor Xerxes XX, into the horrendus disgrace he is now. Along side the fact that our species was endangered until this, "Eagle-Beak" managed to restore that other half of our race. Do understand, trusting them has become.... Difficult. It even managed to put the Phend situation to shame.
Bayo:... You know, some day, that attitude is going to get you into trouble.
Jling: Oh bolderdash, you always criticsized me every step of the way! I didn't become a grand counciler to be treated poorly, I- (His phone rings) Hold on, I have to take this. (Answers it)... Hello?... Oh, good! I'll be right there! (He hangs up) I gotta go. Got a few quick errands to run.
Lotus:... You usually don't run errands.
Jling: Well consider it a speical occation! There's a, particular situation, that I need to address. Expect it to be a long time for me to come back, and I know you bunch will like that.
Warson:... I'm starting to feel that there's something you're not telling us!
???: OH, THERE IS! (Marson came in with armed forces)
Jling Sling:... Well, well, well, Warson. If it isn't your incompident blood relitve, Marson. To what I owe this rude interuption?
Marson: In the name of the AUU Grand Council Security, you're under arrest!
Jling Sling: WHAT?! UNDER WHAT GROUNDS, YOU INSOLUENT HALFWIT?!
Marson: It was YOU!
Warson:... Marson, what are you talking about?
Marson: Jakamor wasn't the only one at play in the sea squirrels' near-genocide! HE was apart of it too!
Jling Sling: (Stutters in flabergasted shock), HOW, DARE YOU, YOU IDIOTIC TRUNK-NOSED WASTE OF SPACE?! ACCUSING A MAIN COUNCILER OF SUCH A TRAVISTY?!
Marson: Oh don't try to play innosent. After all, you were convinently absint when Jakamor struck. You shown up completely after Jakamor was gone.
Jling Sling: "ALOT OF THAT WERE MAINLY COINIDENCES?! Also, me? Masterminding something as heinious as a geniside?! REDICULIOUS?! You know me?! YOU ALL KNOW ME?! I can't even get saying nice things to whiny stiffs right?! How can you expect me to come up with something as complex and well-planned out as that?! Obviously Jakamor had a co-partner in this?! And I can assure ya, it, was, not, ME?! You sure it wasn't one of the minor councilers who voted for him or another Jenovisian?!"
Marson: Well, if it's in any consolation, you were actselly the last guy I expected, everything considered. After all, you're a complete incompetent wreck of a wasted seat and a disgrace to this Council. But then again, that could be the perfect cover, for A SECRET VILLAINS ACT FOUNDER!
Jling Sling: (Everyone gasped at the realization)... You, you, YOU HAVE NO PROOF?!
Marson: What I found, said otherwise! You see, according to Jakamor's archives, before his death, it's revealed that he talked to you before declaring this genocide. We've had a LOT of suspects in this investigation, and all of them had been wronged by the Hydrocabiais species. But their alibis, even though they were almost enough to pin them to the crime, proved that they were all innocent. I didn't know where to look, until I cleared out the LAST of Jakamor's things. You and he shared a close connection. You were around to keep us on track when there was a crisis involving the Hydrocabiais species, you were the one organizing much of the emergency procedures at your own request, and succeeded. Many of them being in a specific favor. The clues were all in the files, and with that last one, it was all too clear. YOU are the one who cast them off, and you let Jakamor, the one who declared it, take the heat. You sacriviced an embettered old man who lost his home to the VA, THAT YOU HAD CREATED, so he can be a scapegoaht that can't easily explain himself out of the pickle he was in! You said your friend was a Hydrocabiais, and with all the things jumbled around your past life, I have a PRETTY good idea who it was: Lord Xandronian! (Everyone gasped)...
Jling Sling:... (Chuckles, and then cackles)... TOOK YOU HALFWITS LONG ENOUGH TO FIGURE IT OUT?! I mean, wasn't it ever obvious why I never contribute to anything? The writing was right in front of you, and you failed to read it to the end?! I mean, man, you have ANY IDEA HOW BORING YOU PEOPLE ARE?! Sure, I lose my cushy position here, but if it means being away from you clowns, I can handle being withdrawned.
Lotus: So THIS is why you botched up this meeting?
Jling Sling: Actselly, no. That was just being in part of the cover of myself being the unassuming angry jerk. I'm actselly well versed in politics. The fact those whiners were apart of the same situation is just a symbolic coinidence the last day of my undercover mission as the VA's Grand Council spy would include the Sea Squirl issue. And I should thank you for finally relieving me of this silly position. At least I no longer have to keep a false image, cause now I'm free to express my proper colors to my heart's content.
Marson: Jling Sling, you are under arrest!
Jling Sling:... Actselly, it's about time for me to leave..... HAMLET?!
A Speiclised Rider Skelebot blasted a wall open and flew in.
Jling Sling: "(The rider approuched him.) Thank you for arriving, Hamlet Z69."
Hamlet: "Tis my serivce, Mi'Lord."
Jling got on as the Hamlet flew too high for the soldiers tor each.
Jling: "And I have one, last, gift, to make sure you halfwits can't thwart me again."
Jling and Hamlet flew off!
Rishon: QUICK?! SOMEONE, SEND OUT FLYER TROOPS TO STOP HIM, BEFORE- (The whole place locked down, trapping everyone in)
???: (Chuckles) (Jling Sling came on a holographic screen) Consider this, due payback for laughing at my many misfortunes in my miserable time stuck with you fools!? (Cackles) I LOVE NOT BEING KARMA'S PLAYTHING?!
Warson: How could you betray Xandronian if he really was your friend?
Jling Sling: Xandronian and I no longer see eye to eye. AND IT'S MORE THEN WHAT YOU EXPECT, CONSIDERING HIS CRIME?!
Flashback...
(Jling Sling): I was raised in Xerxes' kingdom. I HATED, his parents. Why? Because they were childish imbaciles, who ruined me! I had a girlfriend I was in love with since I was a tadpole. I was hoping to avoid their childish antics of pranks through a quick dinner. But, they were unavoidable. They spiked our dishes, with a pepper known to hospitalize people. At first, no harm was done. But, then they realized that they made one, fatal, mistake! My girlfriend, WAS ALLEGIC TO PEPPERS! (She was heavily hospitalized)... She was treated almost immediately, and I had hoped we'd resume seeing eachother and moved on from that mess, but her parents accused me of not being responsible with the location. As a result, my girlfriend, AND their family, left off-planet. And I never saw her again. I was not gonna just stand there and let them get away with what they did to me. This is where I reached the limit to where I could have hated them the worst. I found a good enough friend, and another hater of Xerxes' parents, to help me get my revenge:... Lord Xandronian! He offered me a chance to make my revenge bigger, by allying with Grand Duke Kafar-Ja, into forming what will be the Villains Act. The best way to get revenge, was by causing those foolish rulers' pranks to get the best of them.
(Inigo): So THAT'S why Xandronian caused the water tower to collapse!
(Jling Sling): WELL A-DOI?! Thank you for that statement, Counciler Obvious! And that little act of them ravaging Xerxes' kingdom? THAT, was us!.
(Oswin):... Xandronian, MIND-CONTROLLED THEM INTO RUINING XERXE?!?
(Jling Sling): Back then, it was relieving to see due justice happen to those imbaciles! To watch those spoiled brats get what was coming to them. I watched in delight, as they were gunned down, by those vrats. That act, I had recorded for the situation today. Handed it to Jakamor, to make the genocide sweeter. And alchourse, as we know...... Young Xerxes suffered HEAVILY! The kingdom was stolen by those mind-warped poor miscreants in front of his young eyes, watching as his loved creatures did this to his family, and he just ate it up!
Young Xerxes XX:... YOU MONSTERS, I'M GONNA KILL YOU FOR THIS!!!... (He knew they couldn't hear him. He looked at his Kindness Necklace, broke it off, and threw it in the water in anger) I'LL KILL THEM ALL! (Walks out of the swamp on his own with a briefcase while a young Kung Hao is seen watching him with his Kindness Necklace.)
(Jling Sling): And THAT'S how he became one of our greatest benefactors.
(Warson): You son of a GRUTT!!! HOW COULD YOU DO THAT?!? TO THE SEA SQUIRLS?! TO, XERXES?! I mean, I can understand your distaste for his parents, BUT WHY PUT HIM THROUGH THAT HELL?! You didn't had to make him suffer like that just because you hated his parents for their behavior, AND YOU CERTAINLY DID NOT, HAVE TO RUIN BOTH YOUR OWN RACE AND THE SEA SQUIRLS, OVER SOMETHING AS MINORLY INCONVINENT AS A FAILED ROMANCE?! This, is NOT what your lover would've wanted you to do?!
(Jling Sling): Perhaps. I know my beloved would never come back to me. But now, I have a new love: Subugating these universes under the fists of many it has treated poorly?! The VA would've made sure that those who are treated like a joke or a menace in all socities get a chance to get rightious vengence of an extreme caliber?! And once we take care of certain trouble makers, we'll soon enough get the VA back on track!
(Jarvis): Wait, Xandronian was a founder too..... DID HE OKAY HIS OWN RACE'S SUFFERING?!
(Jling Sling): (Cackled wildly)... Why else did you think he brainwashed the original rulers to be so haphazordly angery of a historical landmark with a known history of falling apart on it's own?! It was part of his deluded desires to change his race from an underatthiver race to a race worthy to be on-par with the Yaterons but without the fancy tec and the powers beyond imagination?! The deaths only served to whore sympathy as part of that grand design! He had no problem with the sacrivice, if it meant that Sea Squirls are taken seriously?! And it turned out, that was my first red flag that he wasn't a proper VA Founder. I never realised that he had a bigger end goal then just having his race being sympathised and treated in the same reguards as a Teadr 1 race without actselly being one. And had it not been for the Lodgers and Heroes Act, he would've succeeded.
(Warson): But then why went from being his partner to his worse enemy? And it has to be more then his threat for a bomb that can turn all spieces into Sea Squirls.
(Jling Sling): It's kinda actselly sort've among those lines....
Jling Sling:... You're telling me, that all of this... All that you gave to me... Revenge on those who stole my love from me... WAS SO YOU CAN EVENTUALLY CREATE A BOMB TO TURN ALL DIVERSE CREATURES IN SEA SQUIRLS?!?
Lord Xandronian: Did you really think I would permit you to cause Xerxes' rise to horror for nothing?! The VA is but a stepping stone to make the Sea Squirls the true spieces of the universes?!
Jling Sling: "But what about having them being taken seriously?!"
Lord Zandronian: "I still do want that. But I wanted it to be beyond these universes. The VA's downfall proved my throey of other united universes correct?! Creating this "Villain Dystopia" is nothing more then bait to lure evidence of such existence out?! And it worked?! I know now that our universe is but ONE small fragment of a greater scale?! And if I have the Sea Squirls become the dominant spieces, then THOSE united universes will respect our mighty race for our many wounderious tecknowagey generiously pre-made by the pre-existing races. It's nothing personal to all those sad rouges, you included old friend, but my dream of greater respect required me to play with the hearts and minds of non-Hydrocasis minds. I assure you, my paradise will be worth the deception. Trust me, you'll come to love being a sea squirl."
Jling Sling: YOU NEVER TOLD ME THAT WAS ALL YOU NEEDED ME FOR! YOU USED ME!! AND I THOUGHT YOU WERE A GREAT FRIEND! I TRUSTED YOU! AND HERE, IT'S ALL BEEN JUST SO YOU CAN USE ME, JUST AS YOU DID WITH XERXES?!?
Lord Xandronian: As I said, it was NOTHING personal! I just needed some help setting out the bait for the otherworldly heroes to get! So it just happened out of dumb luck as suppose to intention. It still proves my throey correct.
Jling Sling: DON'T YOU SEE THAT THE VA IS DESTROYED?!? THE VILLAINS ACT FOUNDERS ARE NO MORE! WE'RE PRACTICALLY THE ONLY ONES LEFT!
Lord Xandronian: The VA, has already done it's job. Now it's only the matter of creating the ultamate weapon to make my all Sea Squirl United Universe paradise happen!
Jling Sling:... 
Lord Xandronian: Look, I know you'd set your heart and soul into this, but the VA was never my true intentions. It was meant to be bait for the existence of other universes, and it did it's purpose. Besides, you still got what you wanted out of it. So by all reguards, you don't need it anymore either. Xerxes' parents are dead, and so are the idiot rulers I served that refused to take proper action. It outlived it's purpose.
Jling Sling:... You don't care about the Villains Act, do you?
Lord Xandronian: Not nessersarly. I enjoyed it for as long as it lasted, but all good things come to an end. Why cry over spilled Vilk about it?
Jling Sling: BECAUSE, THE GOAL OF THE VILLAINS ACT WAS TO GIVE A REJECTED MINORY A CHANCE TO FIGHT BACK AGAINST UNFAIRNESS, AND YOUR TELLING ME YOU USED THOSE POOR PEOPLE JUST TO BAIT OUTSIDER HEROES TO COME AFTER US?!
Lord Xandronian: "And that's exactly what happened. The VA has fufilled it's purpose to me as I am now on my way to have my race be taken to undisbutable greatness, that'll help me secure my dreams of an all Sea Squirl United Universes. That stuff about helping troubled minorities was only meant to make the lure more irresistable to dystopia hating do-gooders from another united universe!"
Jling Sling: (Shows some sign of tears and buyer's remorse) WELL THANKS TO YOU GETTING ALL OF THE VA'S HOPES UP, WE, WE ENDED UP MAKING THINGS WORSE FOR OURSELVES AND EVERYONE ELSE FOR NOTHING?! YOU HELPED CREATED, THE WORSE FEW YEARS OF EVERYONE'S LIFE, FOR A FANACTICAL DREAM?! AND NOW, MANY OF THE VA MEMBERS ARE HOPELESSLY TRYING TO BRING BACK SOMETHING THE HEROES WILL NEVER ALLOW TO HAPPEN AGAIN?! EVEN THE DARK RADICALS ARE NOT DOING THAT WELL IN RESTORING IT!!!
Lord Xandronian: "WELL NO THANKS TO QUI AND GLOWROD, WE CAN NO LONGER JUST TELL THEM TO STOP IT, NOW CAN WE?!"
Jling Sling: "BECAUSE OF YOUR MISTAKE?!"
Lord Xandronian: "HEY, TOLKATH'S THE ONE WITH THE STUPID IDEA OF FAKING OUT AN ASSASSINATION ATTEMPT ON QUI TO ENTICE HER WITH CORRK'S STUPID ROBOTS?!"
Jling Sling: Even if his plan was to fail reguardless considering Qui has started to get the moral center we have lost when Tex was arrested, AT LEAST QUI WOULD'VE ONLY REJECTED OUT OF BEING SCARED OUT OF IT BY HER DAUGHTER'S RAGE?! OTHERWISE, QUI WOULD'VE STARTED TO ATTEMPT TO MAKE AMENDS TO US PROPERLY AND WE COULD'VE AVOIDED THAT MESS WITH THE DESERTA PLANET?!
Lord Xandronian: "Oh why are you being so caring to abunch of maniacs, outcast and pariahs?
Jling Sling: BECAUSE I ACTSELLY WANTED TO GIVE THEM THE CHANCE TO STAND UP TO THE CRUELY AND UNCARINGNESS OF THE MAJORITY?! WE SHOULD'VE BEEN THE FAMILY THEY TURN TO WHEN THEY GET REJECTED?! WE LOOK OUT FOR EACHOTHER! AND NOW YOU'RE SAYING THAT, WE'RE NOTHING?!? I'M NOTHING?!?
Lord Xandronian: Look..... The VA had a good run, but it's time is OBVIOUSLY over. It served it's purpose, and so did anyone desperate enough to join! They're losing their edge as time goes by. What use are they to us anymore?
Jling Sling: WE WOULDN'T HAVE GOTTEN THIS FAR WITHOUT THEM!!! WE WORKED SO HARD TO RESTORE THEM! WE SACRIFICED MANY THINGS! You're HONESTLY going to abandon them, betray their debt, all for this SICK GOAL OF YOURS?!?
Lord Xandronian: Listen, Jling! I am a person who shows no weakness! Those heroes have made them into jokes and has-beens, former shells of a long-lost glory. If they WERE as reliable as they were in the past, they wouldn't even HAVE this problem from the beginning. They betrayed their debt to US, by being p*****s! The multiverse just took too much of them. Sure, it ruined an organisation I pore blood and sweat into it, but you don't see ME acting like a p***y! They're NOTHING! SO, WHAT, USE, ARE, THEY, TO, US?!?
Jling Sling:... You, selfish, sanctimonious, self-centered, insensitive, PERFECTIONIST SACK OF FECES!!! YOU'RE JUST GOING TO TURN YOUR BACK ON THEM, BECAUSE THEY WERE A MEANS TO AN END?!?
Xandronian: Survival of the fittest, my friend. Survival of the fittest. It was either adapt, or die. They chose to die, in the most embarrassing way possible I dare add.
Jling Sling: WHAT, KIND, OF A PERSON, WOULD GIVE THESE TORTURED SOULS A CHANCE TO GET JUSTICE THEIR WAY, AND THEN LEAVE THEM TO SUFFER ONCE THEY LIVED THROUGH THEIR PURPOSE?!
Lord Xandronian: ONE THAT DOESN'T WHINE LIKE A P***Y, LIKE YOU ARE DOING!
Jling Sling:... You know what? Go ahead! Pursue your madness! YOU, PERFECTLY MATCH, THE KIND OF IMAGE THOSE POOR SOULS HAVE PAINTED THE SECRET FOUNDERS?! IF NOT WORSE THEN THAT?! In fact, I may just put you and your dreams OUT OF YOUR MISERY!
Lord Xandronian:... YOU, WOULDN'T, DARE!!!
Jling Sling: YOU WANNA TEST ME, BITCH?!? We are finished! I'm going to have you arrested, AND YOUR ENTIRE SPECIES, WIPED OFF THE FACE OF THESE UUNIVERSES, EVEN IF IT TAKES, AN ETERNITY!!!
Lord Xandronian: "Oh yeah? AND WHO'S GONNA BELIEVE YOU?! You're a worthless Grand Counciler nobody likes?!"
Jling was caught in hopelessness from that.....
Lord Xandronian: "..... And perhaps it's good that you denounced me. Gives me more freedom to seek out my goals without getting involved with what's left of the Main Founders. So go ahead and tell Kafar all you want. There's little he can do, with his own troubles in mind. And trust me, Jling, once I atthived my dreams, you'll come to like being a Sea Squirl. You might even forget about ever being a Meta."
Jling Sling plopped to the ground defeated as Xandronian smugly left, as Jling began crying to himself......
(Jling Sling): It lead me to realise that all the sacrivice I made, was for naught. I was too upset with my masters' incompidence, so much so that I ended up trusting a deluded swindler. I ruined my life more then Young Xerxes' parents could ever do to me..... I even ruined HIS life! All, for a dream Xandronian was never truely dedicated to. And now, that you ungreateful louts know..... There's no going back for me. I can't redeem myself with the mess I made, ESPEICALLY NOT CURRENTLY?! I swore that I would eliminate those little rodents at any cost! And that opportunity, came from Jakamor!
Present
(Jling Sling): And so, while you weren't looking, I watched as he set my vengeance FREE upon those creatures. Watching those monsters who showed their true colors through that arrogant Xandronian, was worth the effert I made to try and coherse Jakamor to go through with it! But, what did surprised me as a happy accsident was Jakamor's the biggest impact: Poor little Xandy. I never thought Deathslaughter would be able to drumatised her, considering what a mentally confused yuts he was?!
Oswin:... YOU SENESLESS AMFIBIAN?! HOW COULD YOU DO THIS TO MY SON'S BEST FRIEND?!? I watched how she was going through a mental crisis! The meltdown she endured! I... I cried.
(Jling Sling): Well now you know what it is REALLY like to suffer?! What it was like to suffer pain like I went through?! ALL I EVER SUFFERED WAS BETRAYAL AND HEARTACHE!? But no one, EVER GIVES ME TRUE SYMPATHY?! I AM NOTHING TO YOU PEOPLE, BUT ANOTHER MINORITY?! Well, now, I AM GOING TO CORRECT MY MISTAKE WITH XANDRONIAN BY DESTORYING HIS BELOVED RACE?! HE USED THE VA FOR A SELFISH ADVANTAGE FOR HIS DEMENTED DREAMS?! He used me..... AS A STEPPING STONE?! Well, I WILL CORRECT THAT MISTAKE?! AND AFTERWORDS, I'LL RE-EARN THE VA MEMBERS' TRUST, AND MAKE A NEW MORE BALENCED VA PROPERLY DEDICATED TO OUR GOAL OF HELPING THE MINORITY STAND UP TO MAJORITY IMBACILES LIKE YOU?!
Warson: "..... Jling, I saw a side of you that, devided me to feel sympathic, or to still frown apawn you. I feel pity for you for having to suffer from such indignation. I understand that your inital goals were for nought and just a means to another's end..... But please..... Acting out like this, doesn't make your fate in Oranos anymore uncertain! You made the Sea Squirls suffer enough!? Just please put this to an end and surrender peacefully and prove that you are not as hopeless as you said?!
Naeem: And while your at it..... Let us out of here!
(Jling Sling): You think I'm gonna just DO that?
Naeem: Well, it was worth a shot.
Galeno: Naeem, you're an idiot!
(Jling Sling): I have been in the AUU Grand Council seat, acting as the Villains Act's eyes in the Nexx Tower. I watched all that you did, and reported every single one of them to those guys. And with them gone, and Xandronian betraying my trust, I had nothing else better to do, but make his ENTIRE species suffer. And I couldn't have done it without you, AND especially Jakamor! While a shame he had to die and not get to finish what he started, at least he went out with a powerful enough punch to leave damage more than enough to stomach. And now that I have initiated the lockdown protocol among you with my AUU Grand Council membership, you cannot escape, communicate with outside forces, or do anything inside and out. You're trapped, while I respond to this call which gave me PRECISELY the location of the last of the Hydrocabiais.
Calixto: YOU'LL NEVER GET AWAY WITH THIS!!!
(Jling Sling): I'm confident that I did, am, and will. I have come, SO FAR, to total success. And with you unable to do a single thing, the Hydrocabiais will be dead before anyone can respond. But look at it this way.... You no longer have me to be your butt of jokes. So fare well, for the last time?! (The screens turned off.)
Calixto:..... I can't believe..... We never saw this coming..... WE WERE FOOLS?!
Galeno: "Well, that's it! The Sea Squirls are goners. So MUCH for our plans to restore them?! The Public will never let us live this down?!"
The Main Councilers began to panic and argue with eachother.
Warson: "ENOUGH?! (The other main Councilers looked at him)...... All Jling did was made sure WE can't interfear. That does not mean he is without challangers. He can be as cautious as he wants, but he would still have to face the wrath of the Lougers, who are likely to get HA help."
Bayo: "Not that isn't true, but, many lives could already be claimed by Jling and who knows what is after the Sea Squirls before the heroes arrive."
Warson: "All we can do is trust that the Heroes can still arise to the challnage even without our aide. They beaten many impossable odds before. This, will not be a difference. We all must not lose hope, fellow councilers. Jling has not evaded justice yet. All he did was get a prolonged headstart that he's already using up. Inediability, is never avoidable."
Xandy Returns
Final Battle
Australan Mountains, Yonder
Xandy: (She and Clifton arrived there on their hoverbikes, and Nytrox was running as fast as them)... So, THIS is where the mystery mastermind of the Anti-Hydrocabiais Underground is hiding? Thought it would be through the Icosagon.
Clifton: That would be the first place we'd look. He'd have to find a location where nobody would find him. My best guess is here, and since the mountains are at their worst in the winter seasons, my best guess is that it AIN'T gonna be pretty.
Xandy: (Sees the powerful cloudy snowstorms above)... Yeah, I can see that. We gotta get up there!
Clifton: Then burn rubber! The Lodgers seem pretty covered in the Icosagon. They'll arrive soon. (They all head up for the mountains)
Anti-Sea Squirl base.
O'Ciarri was seen crying phathicly as a funeral was being held for his son, as Jling Sling stood regretably from a safe distence with Hamlet.
O'Ciarri: "My son..... All we wanted was our home back..... I CAN'T BELIEVE THE SPACE MESSIAH JUST..... (Cries)!"
Occannan adviser: "...... Sir, maybe..... Maybe this is a sign...... It's obvious that the heroes will not tolerate our hate to the Sea Squirls for any reason, not even ones they do understand..... It is not that they don't care for us..... They just wanted to protect a tormented race from further hate. Also..... Your son made the fatal error of wanting to slay children of the Hydrocabiais. The Uniter took the threat to seriously and..... Reacted like she did...... Don't take this the wrong way, but..... Your son died, because of you filling his heart with hate and, "Darkness", as the Uniter discribed. We were letting our inconvineces, great as they are, get the better of us, and not appresiate the fact that it is only a temporary arrangement. It would've been better to move to a new land instead of stubbernly stay in a place no longer suited for us."
O'Ciarri: "......... Your right...... It's all MY FAULT?! I, I chose to be selfish and angry over something that race needed?! Our forefathers should and would be ashamed?! That race, only wanted help, and, and..... I ACTED LIKE AN ENTITLED CRYBABY?!..... And now..... I lost my son over it........"
Adviser: "..... Then it's time to take the Uniter's advice and forsake this madness."
O'Ciarri: "........ Your right...... This ends...... The Anti-Hudrocabiais group is NO MORE?! We should do what we should've done instead. Adapt to the change and make the best out of it until the race gets a chance to recover and return to their true homes. Until then, it's time to give proper Ocannan hospitality."
The Other Occannons cheer for this declaration?!
O'Ciarri looked at Jling, who still is in a regretful state.
O'Ciarri: "...... Forgive my rudeness, Jling, but our people don't need your services anymore. For the act of making us make a fatal mistake, you are hereby exsiled from our home."
Jling Sling: "........ You may as well...... After all...... All this was my fault to begin with."
O'Ciarri: "...... What?"
Jling Sling: "Why else do you think I even came to this fake planet? Why else have the Grand Council failed to make proper accomindations to quell naysayers like you? Why else are they even here to begin with?! I..... I made a broken old fool cause that attempted act of geniside because..... I too let my emotions get the better of me. And seeing on how beyond broken your son was and how the Uniter was forced to do, that very action..... It awoken my lost moral center as well..... I am still far from forsaking the VA and it's ideals, but.... I no longer see the point to destroy the Sea Squirls because of Xandronian being a madman. I will no longer darken this planet and proceed to leave accurdingly to avoid the ineditable arrest."
Jling and Hamlet leave.
O'Ciarri began to lose it.....
O'Ciarri: "........ MY SON IS DEAD, BECAUSE OF YOU?!"
Jling: "..... You'd be wise not to attack me..... I'm more dangerious then I look."
O'Ciarri: "...... MY RACE WILL BE HATED FOR NOTHING?! I'LL KILL YOU?! I'LL KILL YOU?! (CHARGES WITH A BATTLE CRY?!)"
Jling brought out his weapon and stabbed O'Ciarri fatally with it!
O'Ciarri: "GAAAAAAAAAAAAAAAAAH?!"
Jling: "...... It did not, had to be this way."
O'Ciarri died at the hands of Jling, as he kicked O'Ciarri off, as the other Ocannons fearfully stayed away from Jling Sling, as he and Hamlet left.
Later...
Hamlet:... Sir... I must ask... Why? We came all this way to complete our plans, and now you say it was all for nothing?
Jling: It's Villains Act moral code. We are NOT a cliché villain dystopia, and you know that. It was meant to exist like a controlling empire, and it was obscured away from that purpose. It would be pointless to continue this pursuit.
Hamlet: But the Villains Act was essentially crumbling thanks to people like Xandronian.
Jling: At this point, I realized that the Villains Act did it in a way that benefits whoever was a member. I was no exception. There was no point in doing any of this. I will not escalate things any further. They can live for all I care.
Hamlet:... But, sir-
Jling: No buts! This goes as it is!
Hamlet: But the crimes are not going to be overlooked. What you did is asking for a death sentence. Miss Xandy is not going to show any mercy upon you.
Jling: That's what I have YOU for.
Hamlet:... I am only a Skelebot, sir, given minor equipment. And they have beaten far worse. What makes you think I will be any different?
Jling: Because, I have one thing for you that they haven't heard of yet. Trust me, if they get any ideas, I will ensure you protect me at all costs.
Hamlet:... Okay, sir, but I'm just saying, this just seems... Too redundant for you to just give up right away. You had all this hard work, and it was all for nothing?
Jling: Hamlet, no more excuses. My mind is made up. We're leaving, and starting a new leaf.
Hamlet: There IS no new leaf. What you did is too unforgivable for you to be given another chance. Genocide has always been punishable by death. They're not going to just give you another chance. You can't expect to just walk away and not be captured and punished. You're putting your entire career and life on the line. They WILL not cut you any slack.
Jling: Hamlet, enough! I expect you to do your duty, protect me, and make sure none of that ever happens. Am I clear?
Hamlet: But sir-
Jling: Am, I, clear?
Hamlet:... (Sighs) Yes, sir!
Jling: Good. Now we must head back to the ship. (They reached it, as they found Xandy and Clifton in front of the entrance)
Xandy:... And where do you think you're going, Councilor Jling?
Hamlet:... Told you so.
Jling: (With clenched teeth) SHUT, THE F***, UP!!! (Openly) Uh, we were just, checking up on progress of your race's survival.
Clifton: Oh, save it, Councilor, your archives told us everything!
Xandy: HOW COULD YOU DO THIS TO ME, COUNCILOR?!?
Jling: Look, you two, I am turning over a new leaf. I am not going to escalate this any further. I am sparing your species' lives.
Clifton:... Seriously? You go through all this trouble, and you just give it up, as if nothing ever happened?
Xandy: Well, sorry, but your crimes are not to be ignored. You know the punishment for genocide, especially when you are organizing it through someone else.
Jling: What, is changing my ways not good enough for you?
Clifton: You don't just threaten our race, and expect us to give you another chance, Councilor! What you did is wrong, cruel, and reckless. We're not letting you change. You still have to take responsibility for what you did to us.
Jling:... What is your problem? Is the law more important to you than the choices of others?
Xandy: Do you have ANY, idea the s*** I had to put up with since we beat Xandronian? I was traumatized beyond belief. I was scared! I was helpless! I almost went to villain status! I was homesick! I cried myself to sleep every night! It was hard to cope with the customs of these UUniverses! They seem just too alien for our tastes. Yes, the mixed cuisine was delicious. Yes, the resemblances were enough to have the time of my LIFE! But it was nothing compared to the excitement I had in what I could TRULY call home.
Clifton: And I had to endure her all the way. I was scared for her well-being. I didn't want her to go down a similar path she almost went when we met. I was trying to deny her mental impairment and that she was what I thought she was when I read her profile. I tried to be a supportive friend. I didn't want her to think I was a selfish jerk. I tried to cheer her up as best as I could. I had to deal with her problems more than mine, because she was like a time bomb waiting to go off. I had to help her get back on her feet, and paddle her way to victory. I can assure you, that WASN'T easy to do. I took beating after beating from her. I had to fight her with those red tragedy-filled tear-driven eyes, to where I am now terrified to see her angry and mentally frightened. I think of her like the sister I never had now. Though Xandy no longer loves me since she was embarrassed by how generic female sea squirrels were, to where she is as disgusted at even kissing me, thank God, it's still hard to interact with her at times.
Xandy: And all that, was your fault. You brought this upon us. You caused me to question my own morality for myself and my species. You tricked my species into ruining Xerxes, all because his parents cost you your love life. Therefore, YOU'RE the reason my parents are dead! YOU'RE the reason why Clifton's father is dead and his mother is missing. You almost killed my aunt and uncle. Do you HONESTLY think, that we are going to overlook ALL that, because you just want to be let go?
Clifton: Well, sorry to say, the world doesn't work that way. You're under arrest for near-genocide, conspiracy, orchestrating murder, framing, and everything else wrong you no doubt did.
Jling:... I shouldn't be too surprised you felt that way. And no doubt the Lougers and the Other HA Heroes would feel the same way. But please know that I acted abit like Xandy when Xerxes happened. I reacted too negitively to Xandronian's disgusting lack of true dedication to the VA, and now, here we are. This does not stop me from going to make a more moral VA.... However.... I am forced, to make, one, last sin, to dispose of you two who are too disgusted by this meta's own mistakes, to know that he acknowledges that he made honest mistakes.
Clifton: "We're not ignorent to it. It's great that you do have SOME limits and a shred to humanity to acknowledge your mistake. And what happened to you with your girl is still something I wouldn't wish to even happen on my four main baddies. However, you chose to cope with your broken heart the wrong way. Xerx's parents never meant to do you harm, they couldn't think straight. And Xerxes didn't even had anything to do with the prank! We are just saying doing these things, and expecting to be able to walk away from it, even with legit remorse, is not that simple. Whatever happens, Warson and the other councilers will feel sorry enough for you to spare you from Jakamor's fate and just send your ass straight to the strictist prison base in Oranos.... But, we're gonna get our OWN brand on justice before your courtdate, Jling?! So I hope they won't mind seeing you look like you survived a Bullarn stampede!"
Jling Sling: At least your determined in your resolve. I'll make peace with this. And at least I won't feel so bad sending you two to a hero's end. Hamlet? Kill them!
Hamlet: Sir, are you-
Jling: THAT'S AN ORDER!!!
Hamlet: Order acknowledged! Executing Xandy and Clifton! (This music played as Hamlet displayed grand levels of combat)
Clifton: "...... That, is clearly not an average Skelebot."
Xandy: "WELL DUH?! NO NORMAL SKELEBOT, RIDER OR NOT, DOES THAT?!"
Hamlet: Time to shove you poor souls off the mortal coil!
Xandy: Uggh, and the Apathospeare is VERY annoying with them! Especially when they add too much slang to-
Hamlet: (He displays powerful guns) WITH COILGUNS!!!
Clifton: Yeah, got it! (They dodged as they got in cover, bringing their guns out)...
Xandy: (Nytrox was near her, whining to himself) Relax, Nytrox! We can take him!
Jling Sling: I CAN HEAR YOU BACK THERE!
Xandy: F*** YOU!
Jling: F*** YOU, TOO!
Clifton: (He fired his Wolbfe rifle at Hamlet, as Hamlet reflected it with a shield)
Jling: You know, knowing the Heroes Act inside and out, from their strengths and weaknesses, allowed me to modify Hamlet here to know ways to get around you.
Xandy:... DAMN YOU, TECHNICALITIES!!! (Hamlet destroyed the rock she was hiding behind)
Hamlet:... God has given you a face! And I'm gonna rip it to shreds and make you another! (He fired as Xandy dodged)
Jling: Give up, water vrats! With the knowledge of your comrades' strengths and weaknesses, strategies, and actions, Hamlet is unstoppable!
Clifton: We'll see how unstoppable he is once we find the big flashing weak spot war machines like him have!
Hamlet: Better a witty fool, than a foolish wit WHO'S ABOUT TO HAVE HIS GUN SHOVED UP HIS ASS AND HAVING HIS INTESTINES EVISCERATED! (He fired his Wolbfe rifle out of his hands) I would challenge you to a game of wit, but I see you're disarmed!
Clifton: YIPE!
Jling: (As Hamlet failed to destroy him again)... Hamlet? How about you give them wine on the rocks?
Hamlet: Understood! To be or not to be, that is the question!... AND I PREFER NOT TO BE! (He picks up rocks and hurls them at the heroes)
Jling: LET'S SEE YOU DODGE THIS!!
Xandy: S***! (She avoided a rock that almost crushed her, and he did the same multiple times until Nytrox had his leg injured) NYTROX!!
Jling: Honestly, you are the worst heroes I've ever seen! And I used to read the obscured and boring Impossible Man!
Clifton/Xandy:... Who?
Jling: Exactly! NOW DIE! (Hamlet through more rocks as they were seemingly finished off)... Well... Mission accomplished.
Hamlet: No. Heat signatures are still apparent. I advise we jump into the ship and finish them absolutely.
Jling: Then what're you waiting for? (They went into the ship and pointed it at the recovering heroes)
Nytrox: (Still with a broken leg growls)
Xandy: HIT THE DECK!!! (They dodged the ship's laser cannons)
Hamlet: What would the Gods need WITH A KICKASS STARSHIP?!? (Cackles)... Am I laughing? Well, I guess my positronic brain is getting stronger-
Jling Sling: LESS TALKING, MORE KILLING!!! (He continues forward)
Xandy: (She recovers Nytrox, and injects him with a STIM, as it healed his leg) Alright, tough guy, you're gonna regret hurting my pet!
Jling: Oh, boo-hoo! He peed on my luxury bed anyway!
Clifton: We gotta get on that ship!
Xandy: HOW?!?
Clifton: First, by taking out it's gu- (He was blasted) SMEYHT!!! (He fell into cold water, and his head came out frozen in an ice block as Jling laughed aggressively)
Xandy: (Giggles with Nytrox)
Jling: I wouldn't get 'a-HEAD' of myself!
Hamlet: That was a stupid pun!
Jling: YOU'RE a stupid pun!
Hamlet:... And THAT'S a stupid comeback!
Jling: JUST SHOOT THEM!!! (They continued dodging the intense laser blasts as they were too much for them)
Clifton:... We're no match for this kind of firepower!
Xandy: Them turbolasers are powered by solar-cells, ain't it? We just need to take out the cells, and cut it's solar power.
Clifton: But how?!?
Xandy: Arctic ice DOES reflect solar energy, right?
Clifton: Well... Yeah.
Xandy: Plus much of this ice is blue ice, the purest and toughest form ice can take. The T-20 solar turbolasers Jling has cannot shatter it. It'd have to strike with at most 57,000 psi to shatter that! It's only 10,000 psi.
Clifton: Now THAT'S a plan! (They split and dodged his attacks, going near blue ice)
Xandy: Come and get us!
Jling: FIRE! (They blasted as they dodged, and the laser bounced off the blue ice, and it shattered the guns) OH, S***!!!
Hamlet: Solar cells are damaged. Weapon power at 10%.
Jling: AW, SON OF A VELLAN WHORE!!
Clifton: Swim like a cometfish...
Xandy: STING LIKE A JELLER!!! (They charged towards the ship as Hamlet moved the ship away as they blasted off) They're getting away!
Clifton: That's what he thinks! (They got on the bikes and chased after the ship)
Yonder Space
The HA ship is going really fast torwords Yonder's location!
Zosimo: "COME ON GIRL, GO AS FAST AS YOU CAN!?"
Hawkens: "YA BETTER HOPE THERE AIN'T SPEED LIMITS IN THESE UNIVERSES?!"
Transcript
Intro Theme (???) Coming soon...
Material
Songs/Music/Videos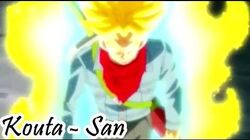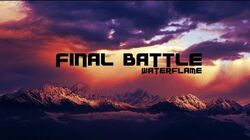 Community content is available under
CC-BY-SA
unless otherwise noted.