Another Isolated System has managed to make successful exodus into the Larger AUU. This time, the Gamma Universe. Robotic Skelital Pirates from the robot pirate planet of Morlad, lead by the Pirate King of the Isolated Systems, Captain Komulus Sludge, and his deluded buumbling Mr. Smee/Lefou like yesman Rust-Bucket, have managed to use a powerful Teadr 1.5 laser to destroy the once indestrutable wall, and now the many pirate ships are appearing across the AUU and began mass plundering, and have also started to appear in the Original Universes and wrought great damage into the worlds. The Lougers and the HA aim to stop this, but need to figure out how. The first step is to confront UIS who have been denying everything about the isolated systems they came from, and secrets that are hidden on the homeworld of the Techrids, who are descendants of the Teadr 1 Troyx long ago that may be able to help.
Transcript.
Material
Songs/Music/Videos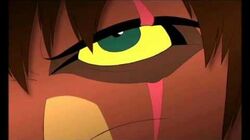 Community content is available under
CC-BY-SA
unless otherwise noted.