The HA and the Lodge are called to deal with a problem concerning a planet called Gontroy. Discovering that this world is like the Overwatch world, it concerns a banned hero group known as the Neo Core, who has been building up more heroes greatly since Icky and Iago ended up stopping that museum robbery in Icky and Iago: Lost in the AUU. Turns out, the general who created the ban cause of harsh pressure from a perfectionest goverment and a blind public, General Pelles, is once again being twisted of his arms by the same perfectionest goverment that has had enough of this force declaring treason against the Pelles Act, which illegalized their herowork, and thus, once again being threaten of his job if he doesn't comply, calls out a new division to take them out and punish them for good. With the AUU Grand Council worrying that this will result in a civil war, they call the HA and the Lodgers to take care of it. Thus, with this new team capturing old and new Neo Core agents alike, they must do whatever they can to stop a war. But when the mission is sabotaged by mysterious agents strangely in Neo Core attire, working for conspirators who had a hand in the Neo Core's destruction for criminal gain, a civil war is now on the horizon as Pelles is made by the perfectionist government, ruled by Governor O'Shirgue, nicknamed 'Pile O'Shit' or 'Pile O'Spit' to modest people, to declare a genocide on all Neo Core agents, and forbids the HA and Lodgers' aid, specifically by placing them in imprisonment where even they cannot escape. Thus, with the heroes trying to find a way to escape, the Neo Core agents must find a way to prevent this needless civil war before it begins while they wait. However, they captured the fake Neo Core Agents and were forced to admit that they're actually two lowly pawns hired by Shirgue to frame the Neo Core of the travesty, and that he is actually an angry endling of a hideous bug race in disguise, as Gontroy once had an unfortunate prior history before the Neo Core, as before they became a famed hero group, they were once powerful weapons against Shirgue's true race, The Gontroids, which were powerful Teadr 1 beings that worshipped the warlike Teadr 1 Voxums that were on the verge of becoming a Teadr 0. However, they were not humble about this as they enslaved other beings to do their bidding, but only because of their cruelty that the revolting slaves and the newly formed Neo Core felt entitled to destroy the Gontroids, leaving Shirgue to be raised as the last of their kind after being found as an egg. But after learning of his origins, he made himself artificially immortal, and conspired to get his revenge, even being responsible for the Omnican Revolt and making the government obnoxiously perfectionist and overplays the mistakes of the Neo Core, which grew since it disbanded years prior, to make them look bad, even when they're either accidents or when the ones most harmed were legitimate terrorists or those with no value of life and couldn't have been stopped either way. Thus Shirgue basically wants to make the Neo Core suffer like how he suffered, then afterwards, his criminal partner in the form of the notorious enemy of modern Gontroy and the leader of the criminal activity of Gontroy itself, A Grutt named Nemeous the Crimemind, will return the favor of creating him a new lawless world by bringing Shirgue's race back through stolen Helix Transgenics technology, along with stocked Voxum DNA saved by the Gontroids. With the Lodgers and HA finally busted out by the Neo Core, they go to Pelles and expose Shirgue's true colors. But upon finally being exposed and turning everyone against him, Shirgue takes drastic measures and activates an override self-destruct device planted deep witin the planet's core that uses it's geothermal energy against it and will soon cause it to reach critical mass in less than 10 minutes and destroying the planet, proclaiming that if he couldn't have Gontroy, neither could they. With so many cities and the capital being at threat, can our heroes put this disturbed endling out of his misery before the biggest sin of the Neo Core's past ends up harming them?
Scenes
Beginning Scene
Fidget: (He, Icky, Iago, and Gilda were playing Overwatch as Thundera and Trixie were watching) I'M GONNA BEAT YOUR BUTTHOLE!!!
Trixie: Stupid game. Why is it just multiplayer? Who makes a game with ONLY multiple players? Seriously!
Fidget: Hon, don't distract me-
Trixie: (In his face) THE F*** DID YOU JUST CALL TRIXIE?! (His character was killed)
Fidget: UGH, TRIXIE!!!!
Icky: Yeah, you touched her intolerance spot inappropriately, that's your own fault.
Thundera: You all are such children.
Gilda: Oh, shut your beak, we're all basically children's input. (She annihilated Iago and Fidget at once) WHOOOO, ANA'S THE BEST- (Ana was stepped on by Pharah)......
Icky: Not as good as Pharah. Ugh, feels so wrong I made her smash her own mother.
Iago: You know, playing this game, I can't help but feel there's something we're forgetting.
Icky: "Ya know, now that I think about it, it's starting to remind me of that time we visited that AUU Overwatch-like planet where we stopped this Reaper-Wanna-be and his pals from getting the knock-off Doomfist glove."
Thundera: Wait, what?
Icky: Yeah, they have their own Overwatch and they are HIGHLY anti-hero. And by Anti-Hero, I meant like they were under a strict "Don't be a Hero" kinda regime. We're making sure to get on fixing that problem soon. (They continued playing as Fidget tried to say something before Thundera stopped him)...
Silence..........
Icky/Iago: "...... D'AWWWWWWWWWW CRAP, THAT WORLD!!!!"
Thundera: THERE it is.
Icky: "JESUS CHRIST, IAGS, HOW DID WE FORGET THAT PLACE?!"
Iago: "WE WERE DISTRACTED WITH STOPPING THAT ASSHOLE FROM TRYING TO BUM-RUSH A NEW VA FROM THAT TIME, IT ENDED UP BEING OBSCURED AS A RESULT?!"
Icky: "THAT HAPPENS TO ALOT OF RIP-OFFS OF POPULAR FRANCISES?!"
Thundera: Ahem! Then it's time for us to help you two AMEND for that neglect, no? (Presses the red alert button and the title music played and the title credits roll).
Arrival to Gontroy/Pelles' Unwelcome Committee
Gontroy Space
Zosimo: Unbelievable! You guys forgot this world existed?
Icky: We were trying to survive, AND stop Exelbrok! That doesn't help well with memory. Also, people don't tend to remember rip-offs of popular francises too well! That's why they often end up in the Wastelands of their respective universes!
Clifton: "Fair's fair, Exel wasn't exactly un-impourent in terms of that Operation Darkworld and his attempt to revitalised the VA's reign that time, but, YOU GUYS COULDN'T AT LEAST KEPT MENTAL NOTES OF A WORLD UNDER AN ANTI-HERO REGIME?!"
Hudson: "They like anti-heroes there?"
Clifton: "..... I meant "Anti-Hero" as in they have restrictive poloices against heroes in general."
Hudson: "Ohhh. Why would anyone be against someone who wants to do the right thing? What, do they love villains there?"
Shifu: "It is not nessersarly because of any love for villains. Gontroy is yet another exsample of having a goverment that wants to control the conflict of good and evil."
Lord Shen: "We're no strangers to such nonsense delivered by burocrats. In Dreamworks China, there was once a permit system that forced kung fu masters to wait for a vastly unrelieable process to get permits to confront villainy as a misguided means to reduse the damages battles can hold. It wasn't until Lu Kang's reign that the system was retired."
Icky: "Then there was the Superiors and when Super Ops tried to introduse what is basicly a Super Hero DMV and make super heroes get permits as well after ONE particually nasty fight with a titan of a super villain left major damage with it being miraculious that nobody died from that! Turned out the guy in charged of that shit, was a minory extremest of a determined and netourious rights group that hi-jacked it to intentionally make heroes fail to save the day and still caused damage anyway! And don't get me STARTED on the infamous Marvel Civil War on when their goverment tried to restrict powers in some way because of damage getting abit much!"
Xandy: "That's crazy!"
Shifu: "Agreed. The common problem of burocratcy intervining in the battle of good vs. evil, is that evil, has no respect for the law! That's, kinda a commen trait of being evil! Any aim to restrict heroes, even with the purest of intentions, will ALWAYS only benefit the forces of evil! Villains don't care for laws to begin with, even if they have some belief in standerds, all villains are otherwise universely lawless! If anything, all these kind of restrictions do, is allow villainy to go unpunished!"
Samantha: "Well, I'm afraid that based on my reshurch, it's particularly worse with Gontroy. Heroisum got banned there because the goverment was highly perfectionistic and expected the heroes to ALWAYS have the villains captured and arrested. The issue was that the Neo Core didn't do so 100% of the time, it was more, 50/50 at best, but there was always the promise of justice being done in time."
Lord Shen: ".... Those stupid idiots?! DID THEY SERIOUSLY BELIEVE THAT THE CONFLICT BETWEEN GOOD AND EVIL IS AS SIMPLE AS GOOD BEING OVERPOWERED AND THAT EVIL IS ALWAYS CONGUREABLE?! DID THEY TOOK OUTDATED CARTOONS TOO SERIOUSLY?! ARE THEY NOT AWARE OF THE VA?!"
Xandy: "Gontroy's a rarely interacted world, so, only a certain amount of people are even AWARE of the outer universeal community at large."
Iago: "Hence why Pelly acted confused about there being more then me and Iags. I bet those Neo Core guys had a better understanding if Not-Winston's Conversation with Not-Reaper was anything to go by."
Icky: "Well in that case, I bet Pelly-Belly probuly forgotten about me and Iags."
The Ships enter the planet.
Gontroy Spaceport.
The Van and the HA Ship landed, as the heroes exited their ships, but find themselves surrounded by Pelles' enforcers, with Pelles arriving to confront them....
Pelles: ".... The Shell Louge Squad and the HA, I assumed?"
Icky: ".... How, did you know we were coming?"
Pelles: "The Grand Council are not much for keeping secrets, like with their heroes visiting us in due to having, understandable concerns, about how we do things here in Gontroy. Also, (Brings out a holo-wanted Poster of Icky and Iago).... I never forget faces. Also still, (Snaps fingers, and censor bots showed up and covered up the naked members)... There's STILL the issue of indecentcy."
Zosimo: "Ugh, Damn it Warson, you're too politically polite for our own sakes!"
Pelles: "Look, by all means, in your communities, I have great respect with what you do for the safety of all beings, and I have no ill wills for only wanting what's best for them.... But I must sadly inform you that your concerns with Gontroy are greviously ill-placed. Gontroy doesn't need your intervention."
Serpentos: "Why defend these crazy practices? Banning heroisum because not every criminal and villain are busted here? That's like trying to fill a cup with no bottomside!"
Pelles: "YOU THINK I DON'T KNOW THAT?! MY NAME MAY BE ON THE ACT, BUT IT WAS O'SHIRGUE'S BRAIN-CHILD?!.... He just rather I have my name on it so people would only blame me and not him."
Lord Shen: "THEN IS IT NOT CLEAR THAT THE GOVERNOR IS A MAD TYRANT?! YOU ARE A SLAVE TO HIM?! HE'S USING YOU TO FURTHER AN AGENDA WHILE THE SCUM OF THE PLANET BENEFIT FROM THIS?! YOU ARE NOT DARING TO REFUSE HIS ORDERS AS YOU RIGHTFULLY SHOULD AND-"
Pelles: "(Aims his gun at Shen)...... Be thankful that I have too much respect for you as a great redemption story into heroisum, that I don't turn you into an improptu pre-killed poulkey dinner they serve in C&C's for those treasonious words, my good albino faux-renacock!"
Po: "We thank you for that, but we have to say, we find your cowerdice to let that guy walk all over you EXTRMEMELY annoying! (Pelles points his gun at Po!)"
Pelles: "Who do you think you are in thinking you know me, alien bear?"
Po: "Who do YOU think I am, Avatan dude?"
Pelles: ".... The Govenor will have his courtdate with you bunch. He has been long awaiting to see the trial of the two idiot birds that destroyed the Apocafist Gauntlet."
Po: "Well they had too! Or else Not-Reaper and Not-Widowmaker could've stolen it back to Not-Doomfist!"
Pelles: "Be that as it may, it costed the museum their best seller of the AUTHENTIC Apocafist Gauntlent. They were forced to make a symphetic copy, that costed them ticket sales!"
Zosimo: "Hey, at least be glad a powerful villain was prevented from really screwing this planet over! And if a museum had to suffer losing some business as a typical case of the firm harshness of capitalisum, it's a small but acceptable price in keeping a dangerious weapon from going back to undesireable hands...."
Pelles: "Again, be that as it may, it's the principals that matter. And the fact of the matter is, the goverment, were not happy that museum lost it's income, cause it effected them greatly, as the museum owner was once a good supporter of them! He didn't liked that the goverment failed to protect that Gauntlet."
Aurlena: "Well good! He realised that your goverment, is filled with incompident hacks!"
Pelles:... Listen here, you otherworldly children! If O'Shirgue heard you stating that the government being made to look publicly incompetent as a good thing, he would have you all seriously punished. He's notoriously intolerant to bad publicity.
Clifton: "WELL MAYBE THE PERFECTIONIST DOUGHEBAG SHOULDN'T'VE BANNED HEROISUM LIKE THE IDIOT HE IS IF HE DOESN'T WANT PEOPLE TO THINK POORLY OF HIM?!"
Pelles: ".... As much as I don't disagree with that statement on a personal level, ON A PROFESSIONAL LEVEL, I'm sorry to say, but I would have to count that as treasonious words against the goverment of Gontroy! Begrudgently, you all are under arrest for treason and disrespect, being additionalised torwords what your two naked bird friends did!"
Lord Shen: "... Like Icky and Iago said.... You are a helpless puppet in all this."
Pelles: "I WOULD KINDLY APPRESIATE NOT INSULTING ME ABOUT THIS?! I don't WANT to ruin good heroes, but.... The Govenor would ruin my own wishes to do good as an enforcer if I don't obey. So don't take it personal.... I'm just as much a victim as everyone else in this downward spiraling planet. I just have the misfortune of being utilised as a patsy in all this. I'm greatly sorry for all this. (The Enforcers surround and contained the groups)."
Magnum: "Just be warned that the Grand Council won't approve of this."
Pelles: "Note that the Govenor has no fear of them. If they try anything, then O'Shigue will push Gontroy away from having preferations to anything related to the USRA, and be assured, that would be bad for C&C's businesses here. Any intervention for you, would risk Gontroy becoming more UIS friendly.... And trust me, they would prefer we avoid THAT. (Moves as the enforcers dragged them off)."
Xandy: "Ugh, alchourse the Grand Council wouldn't be much help because of the threat of THEM being dragged into this."
Icky: "Hate it when UIS ends up being an excuse on why the Grand Council can't bail us out."
Gazelle: "Even more so that we also still have an uneasy relationship with UIS and their leaders."
Duke: "Not helping that if it would mean that Gontroy becomes independence friendly, they would gladly sell us out."
Syvar: "Hey, it can't be helped, guys, Gontroy is the birthplace of the Omnicans, alchourse they would LOVE to have this place under their ranks!"
Pelles: "May I humbly request silence, convicts? An obedient convicted felon, is a silent, and SAFE convicted felon. Also the less likely to be given mean prisons."
Enter Governor O'Shirgue
Gontroy Capital Building.
Pelles and Enforcers take the misfits right into the capital building and into it's courtroom, as waves of offictals were seen.
Announcer drone: "All rise for the arriving, Governor O'Shirgue."
The Offictals did so, as in tune to music, the governor himself, a Xorabeak, arrives.
The Govenor, O'Shirgue, jestured the offictals to re-take their seats....
Govenor O'Shirgue: ".... Read, the charges."
Pelles realised that was his cue as he paniced and brought out his cue-cards.
Pelles: "Ahem, uh, Insert Subject's Name here- Duh, I mean, Shell Louge Sqaud and Heroes Act, you stand before this trail, accused of the crime of insert name of crime he- D'oh, I mean, violation of the Pelles Act, destruction of museum proptery, public nudity, and the biggest one, questioning and underminding the goverment's athority! (The Offictals muttered to this as O'Shirgue stared an angered glare at the heroes) How, do you plead?"
Crane: "Ahem, (Turns into Harvy Wadder) We would like to claim innosence by counts that Icky and Iago did not understand the laws of this world when they first arrived."
Govenor O'Shirgue: "Overruled. I object to you representing your own group. You need to have a goverment offical represent your case.... Thing is, there's the matter of even getting an offictal to do so."
???: "I'll do it, O'Shirgue."
Everyone looks to see a female Targalope offical who bares a badge with a familier symbol that was seen on Jindy and Primeval before.
Govenor O'Shirgue: ".... Alchourse. It always goes back to you, Laura Hopeveil, once commissioner of the Neo Core."
Commissioner Laura: "You were fairly warned many times that I would defend any hero wrongly accused by this tainted perfection hungry goverment. You shouldn't always act so surprise."
Govenor O'Shirgue: "But I'm nonetheless curious, Commissioner..... Why, defend them? They are not of Neo Core enfluence. Some of them aren't even fully or properly dressed! They're outsiders!"
Commissioner Laura: "But heroes none the less. And needless victims of the Utopians' now misguided path for their goal."
Govenor O'Shirgue: "(As the officals muttered at this) Do not forget who you question, Commissioner..... The Utopians are not seeking perfection, just because we want perfection. The desire, has a purpose. (Hams up the solum sadness) The Utopians, are made up, of victims, friends of such, or even veterans of the Omnican Revolution, who want to take organics to become as perfect as the Omnicans, so we may never fear another revolt happening, because of our infernal imperfections."
Commissioner Laura: "And you forget that it was my Grandmother who revitalised the Neo Core to combat this revolt to begin with, and atthived peace between organics and Omnicans. But you sqaundered her legacy by forcing this, (Points to Pelles), Sad idiot of a man, (Pelles nerviously laughs), To delcare a crazy law to ban their work! All you did, was allowing crime to rise, and people in needing of their help, to be abandoned. All because they couldn't meet to your unrealistic demands of absolute perfection."
Govenor O'Shirgue: "I'll have you be reminded again, THAT IT WAS A MUST! The Omnicans would've grown to dispise our lack of ability to keep criminals in line thanks to Neo Core's incompidence. Their removal was a must."
Commissioner Laura: "All it did was allowed Nemeous to take over, while it created Over-Surrection, as both forces breath heavily onto our backs, underminding your precious call for perfection. You left our planet to suffer. On top of that, even the one good thing this group contributed too, in giving Omnicans their rights, is started to erode and Omnican discrimination is at the verge of being in full force. What you're doing, is going to risk another revolt anyway!"
Govenor O'Shirgue: "ENOUGH?!..... Laura, this court is NOT about our usual politics, it was about the misfit aliens?!"
Pleakly: "Well, tecnecally sir, only some of us are TRUELY aliens, the majority are pretty much earthly animals or beings-"
Govenor O'Shirgue: "If you were not BORNED in Gontroy, then you may as well be an alien, or at the least an outsider."
Jumba: ".... Heh, he kinda has you there, Pleakly."
Govenor O'Shirgue: "Now, misfits.... Have you anything to say, in your defence?"
Shifu: "(Ahem)..... Look..... We understand that you only wish to have perfection to avoid looking displeasing to the Omnicans.... But look at what your failure, of letting go the illusion of control, has done to this world."
The Officals began to mutter.
Utopian Offitcal 1: "Define, "Illusion" of control? Are you trying to say that buroacratcy doesn't exist?"
Shifu: "Let me explain.... (Points to a potted AUU Apple Tree) Look at this tree..... Without certain powers or elements, we cannot make it blossom when it suits us, or make it bare fruit before it's time."
Utopian Offictal 2: "But, we have tecknowagey that allows us to make trees grow faster, to replace trees that been logged or destroyed!"
Utopian Offictal 3: "AND we have accsellerators that speed up the growing process of fruit! Are THOSE illusions too?"
Shifu: "(Quietly) Oh, right. The Alternate Universe has advanced tecknowagey..... (Openly) Be that as it may, but no matter what science intervention, these fruits, would still be.... (Looks at Xandy)."
Xandy: "Bapples."
Shifu: "Bapples. You may wish for a different fruit from it, but it will always be a bapple."
Utopian Offictal 4: "Uh, where, are you going with the fruit analogy, exactly?"
Shifu: "My point being..... In your path in trying to force perfection in the matter that you did, has only brought imperfection, only serving to make your socity even further, of being complimentry to the Omnicans."
The Offictals gasped.....
Govenor O'Shirgue: "(Breathing angerly).... Are you trying to imply, that what we are doing, IS A MISTAKE?! (Hands crush into the podium!)"
Lord Shen: "Well, sorry if this bursts your bubble and rustles your jimmies, burocrates, but in trying to control the battles of good in evil, all you did was make it easier for villainy to thrive!"
Icky: "Basicly..... YA DONE FUCKED UP, FOLKS?!"
The Officals broke into an offended uproar!
Govenor O'Shirgue: "(Quietly growls monsteriously)......... ENOUGH?! (The Offictals stop)...... It is clear to me, that the rogs of the Grand Council, are ILL-TRAINED, DISOBEDIENT, MUTTS?! Just for that, you had pushed me to being more itching to have Gontroy enjoy a kinship with UIS! AND THAT, COULD HAVE UNPLEASENT EFFECTS ON USRA BYPRODUCTS, LIKE, THOSE STUPID C&C's RESTAURENTS?! They never have my faverite salted Groso Worm Slime Soup avaluable?!"
Icky and Iago: "Ewwwwww."
Po: "..... That would be because that sounds disgusting, sir."
Govenor O'Shirgue: "(OFFENDED SNARL?!)?! YOU DISRESPECT MY TASTE IN FOOD?!"
Zosimo: "To be fair, I've never known Xorabeaks to particularly care for the slime of Groso Worms. That seems like, more of an insect thing."
Everyone looks confusedly of Govenor O'Shirgue for that....
Govenor O'Shirgue realised his mistake!
Govenor O'Shirgue: "..... I, was raised by bugs when my real parents died in the Omnican Revolt. That's why."
Dumb Offictal: "THAT MAKES PERFECT SENSE?!"
The Lougers and HA facepalmed, as did Commissioner Laura for seeing something off with this.
Icky: ".... Buddy, be honest with us. Are you even a Xorabeak? Hell, are you even Avian at all? Cause I smell some Wolf in Sheep's Clothing Shit down here!"
Govenor O'Shirgue: "(Gets really angry!) NOW YOUR ACCUSING ME OF NOT BEING A REAL BIRD?! THAT TEARS IT?! I SENTENCE YOU ALL, TO ROT IN ICEBOX PENTITENTORY, IN GONTROY'S ARTIC REGION?! YOU WILL FREEZE AND ROT IN THAT ICY HELL OF A LANDSCAPE, FOR LIFE?! PELLES?! GET THEM OUT OF MY SIGHT?! NOOOOOOOOOOOOOOOOOOOOOOOOOW?!"
Pelles: "Alchourse, alcourse, uh, (Salutes) Sir! (To Enforcers) Men! Get the misfits ready for Icebox Pentitentory! That's an order! (The Enforcers proceed to do just that, as Commissioner Laura looks on stoicly, and leaves.
Outside the Building.
Commissioner Laura arrived to a relitively secured area, and brought out a communicator with a Neo Core symbol on it, and uses it.
Commissioner Laura: "..... Wallace..... I did the best I can, but it looks like it's up to you now."
Primeval's voice: "I already saw the dishastor of a courtcase unfold thanks to the outsiders rattling the Govenor's Birdcage on the news. I'm sending the best agents to go and save those misfits from Icebox, Commissioner. The impourent thing, is that we know they're here."
Commissioner Laura: "Well it could've gone better if they hadn't started calling him out. You know how bad tempered that bird is. There's also the weirdness that they doubt his avian nature because he likes to eat Groso Worm Slive."
Jindy's voice: "EWWWWWWWWWW?! GROSS?!"
Primeval's voice: "Miss Jindifer, please! (Ahem).... Details to worry at a later date. You may return to the base. We'll contend with this from here."
Commissioner Laura: "Very well, Wallace. And good luck."
Welcome to the Neo Core Base
(Pending)
In The Lair Of Nemeous
(Pending)
O'Shirgue's True Form And Threat
Outside Govermental Building
Govenor O'Shirgue: "(Was giving a big speech with other Perfectionist Goverment Offictals and Senators present to a large crowd) -And as we stand in annerversery of OVVEN's assassination, (OVVEN as an Omnicron in a normalised bot setting was seen cleaning around the area), in where we celebrate what we could've had have with OVVEN as the first Omnican Govenor we could've had, we mourn what we had lost, and complincate the past... (Deadend was seen hidden in the darkness, waiting for that right moment to finally nail O'Shirgue) But we must, move on, into the future. And that future, is a Gontroy that lives, in a perfect utopia, where nothing goes wrong, ever agai- (Jindy appeared from nowhere and drop-kicked O'Shirgue, surprising Deadend and the present perfectionists, but only getting cheers from the audience and a silent nod of approveal from Pelles) AGGHHH?! YOU?! YOU, YOU?! (Saw that his device was harmed, as he started to panic, as the other heroes arrived!)
Jindy: Alright, O'S***! Fun's over.
Icky: And your diplomatic immunity, has just been revo- (O'Shirgue started glitching)... What was that?
Wallace: (Notices his malfunctioning chest piece)...... That chest piece. It's a holographic disguise device!
O'Shirgue:... You, FOOOOOLS?! (The Xorabeak disguise started to fail as glimises of a bug appearence were seen) WHAT HAVE YOU DONE?!
Charity:... Is he, glitching? (O'Shirgue's disguise failed, as he was reveiled to be a Gontroid, as everyone gasped)....
Jindy:... NO, BLOODY WAY!!
Primeval: ".... I can't believe I never realised this! Alchourse! The goverment's mindless hatered for the Neo Core! IT MAKES SO MUCH SENSE! It's worse then a deluded perfectionist?! ALL THIS, WAS THE WORK, OF AN ENDLING GONTROID?!
Sparx: What a twist!
Pelles: ".... Oddly...... This, makes, so much sense."
Telly: "I KNEW IT?! HE WAS A GON-BUG IN DISGUISE! (Temo fearfully dragged Telly off in fear as she wimpers!)"
Deadend: "..... Well.... This changes, everything. (Retreats in the shadows)"
O'Shirgue: "Ugh, ugh, no people, please, this, this, this is nothing more then a Neo Core stunt designed to confuse you and turn you against me!"
Enforcer 1: "Well bad news, bug. (Aims gun at O'Shirgue with others) If it is a trick, it worked like a charm."
O'Shirgue: "..... PELLES?! I ORDER YOU TO GET YOUR MEN TO BACK DOWN?!"
Pelles: "Actselly sir, in the Gontroy declaration of freedom, (Brings up a hologram representation of the declaration), you forget that we are to no longer to serve the Gontroids in an event of survivers being known. We had that war for freedom for a reason, Gontroid! Your race enslaved the many people you dragged into your mines and service! This means, the fact you turned out to be an endling Gontroid, this revelation, gravely, but happly, undermines EVERYTHING YOU HAD DECLARED?! That means, (Brings out the paper copy of the Pelles Act) The Pelles Act, I am please to announence, has been rendered, moot, and void, in due to it being the work, of a Gontroid! (Rips the document apart as the crowd cheered for this!)... And P.S.: I ALWAYS wanted to do that the moment it was concepted!"
O'Shirgue looked desperately at the other perfectionist offictals, who the cowerds quietly backed away in aiming to avoid backlash.
O'Shirgue: "YOU COWERDS?! DON'T GO?! I NEED YOUR AID?!"
The cowerdly offictals instead made a run for it, screaming like wimps!
O'Shirgue angerly growls?!
O'Shirgue: ".... ALL, I WANTED, WAS SOME JUSTICE ONTO THE NEO CORE FOR WHEN THEY GENISIDED MY PEOPLE?!"
Armsterberg: "That was a different Neo Core, O'Shirgue. The modern Neo Core focused more on justice then that outdated wartime arrangement! It was now beyond being bug exterminators?!"
O'Shirgue: "THAT DOESN'T, UNDO THE PAIN I HAVE, IN BEING THE LAST OF MY KIND?! ALL MY PEOPLE WANTED, WAS TO APPEASE THE GREAT VOXUMS?! WE WERE EVEN WORKING ON A MACHINE, THAT COULD REVIVED THEM?! THAT'S WHY THE SLAVERY HAPPENED?! WE ONLY WANTED OUR GOD RACE BACK?! AND YOU UNGRATEFUL SWINES, HAD US ERADICATED?!"
99: "If it helps, we have discovered that device and had adopted it to bring back the Voxums under Transgentics. They can help. In fact, they can bring your spieces back, and find them a new home."
O'Shirgue: "AND TURNING ME INTO A BASIS OF ARTIFICAL REPOPULATION IS SUPPOSE TO CURE ALL THESE ILLS?!"
Cri: "Maybe not right away, but it'll be a decent enough step. Please don't let your hate rule you, it already had ruined Gontroy as it is."
O'Shirgue: YOU UNGRATEFUL EX-SLAVES ARE AN ENTIRE RACE TOO LATE FOR RECONCILIATION!? Now that you know why I have done all this! I am the last of my kind, and I didn't rig the entire government to have some new generation of the WRETCHED HEROES THAT EXTERMINATED MY RACE, AND SOME MEDDLESOME MISFIT CHILDREN, TAKE IT AWAY FROM ME!!! ALL I WANTED, WAS TO RESTORE MY PEOPLE'S LEGACY ON THIS PLANET?!
Jindy: "Look, O'Shirgue, it doesn't have to end like this. Don't be like Grimshot and let anger control you. or it's just gonna get worse for you."
O'Shirgue: "AND THEN THERE'S YOU, APE?! (The Janitorial OVVEN was seen responding to this, as if he was having an epic empifiny)! YOU, WERE THE MOST BURDENSOME OF THEM ALL?! WHY DIDN'T YOU JUST GAVE UP WHEN YOU FAILED TO STOP THAT WORTHLESS TIN CAN FROM BEING ASSASSINATED BY OVER-SURRECTION?!"
Jindy: "..... Because OVVEN would've forgiven me."
OVVEN began remembering who he was, as he had a faint glow, as if showing that OVVEN was being restored to his former glory.
O'Shirgue: "ARE YOU REALLY THAT HOPELESS, CHILD?! THAT HE, EVEN AS ENLIGHTEN AS THAT TIN CAN WAS, WOULD FORGIVE YOUR FAILURE?!"
OVVEN's voice: "I must insist against speaking for me, O'Shirgue. (OVVEN approuched the stands, place the janitor mop down, as excited dress drones gave OVVEN his original spiritual monk attire in realising what is occuring)...."
OVVEN: "It is considered 100% rude to speak for people who do not need dependent representation."
The Heroes and O'Shirgue were equility surprised, as is Pelles and, everyone else for that matter.
Stonewell was espeically so......
Zenyosha: "Oh my goodness! It's a miricule of the spark! OVVEN's soul is restored! Do you see this, Brother Stonewell!?..... Brother Stonewell?"
Stonewell: ".... Brother....."
(Stonewell's head began to sing this song with lyric chnages, but on the outside, Stonewell was silent).
Awkword silence.....
OVVEN: ".... Please mind my Stonewell unit brother, he.... Suffers from still defelputing social issues."
Icky/Iago/99: "We noticed."
O'Shirgue: "HOW?! HOW IS THIS POSSABLE?! YOUR, "SOUL", WAS SUPPOSE TO BE GONE FOREVER?!"
OVVEN: "In actuality.... I didn't actselly went outmoded. The laser projectile actselly missed my psyonic brain by a centimeter. It was only strong enough to reset me back to being a simple service Omnican. But apawn the revelation of your true Gontroid nature, and the reminder on how much you have unfairly treated the people via this Kreeron..... Well simply, my memory banks have been refreshed, and I have returned to my enlighten state. And as Pelles mention, due to your governorship being made illegal by the unfortunately racist but histopricly understandable ruling that Gontroids can't be in political office, and since that the hiatused election was overwealmingly favoring me, legally, that means that the position of office is now under my stewerdship. Do not take this personally. It is only how politics in a planet with an unglamoriously history with the Gontroid race works. It cannot be helped."
O'Shirgue: ".... GRRRRRRRRRAAAAAAAAAAAAAAAAAAGGGGGGGGGGGGGHHHHHHHHHHHHHHHH?! YOU ACCURSED BOT?! I WISH I NEVER INSIGATED CAUSING YOU AND YOUR "BROTHERS" TO START THE REVOLT FOR RIGHTS TO BEGIN WITH BY MAKING SURE OMNICANS WERE GIVEN TO THE MOST ABUSIVE SCUMBAGS EVER?! YOU BOTS WERE MEANT TO BE MY SYMBOLIC REVENGE AGAINST THESE SLAVE SCUM BY APPROVING OF THAT HACK THAT WANTED TO MAKE SUPER-SENTIENT ROBOTS TO BEGIN WITH FOR WHAT THEY DONE TO MY PEOPLE?! I NEVER PLANNED FOR YOUR REVOLT TO BRING BACK THE NEO CORE AND FOR YOU PILES OF TRASH TO MAKE PEACE?!"
OVVEN: ".... You do realised your admited confession of having secretly orcinstraighted the Omnican Revolt will only make you more undesireable."
O'Shirgue yelped in shock!
Göhan: "OH IS THAT RIGHT, BUG?! ON TOP OF DISBANNING THE NEO CORE, YOU CAUSED A REVOLUTION THAT COSTED PEOPLE THEIR LIVES AND HOMES, AND CAUSED SO MUCH DESTRUCTION?!"
Armterberg: "And the death of a man I respected?!"
Cri: "AND DON'T EVEN GET ME STARTED ON HOW YOU ABANDONED MY HOME TO A STORM THAT TOOK LIVES WHEN YOU HAD THE NEO CORE DISBANNED?! And on the day I was finally gonna proposed to my boyfriend too."
Gazelle: ".... And all this woe, because of a war that was a product of it's time? Even if your people were not in their right minds, they wouldn't've wanted this!"
O'Shirgue snarled offended!
Jindy: ".... Uh, love, I know what you were trying to go for, but.... I think it just made him mad."
O'Shirgue: ".... YOU DON'T KNOW, WHAT MY PEOPLE ARE LIKE?! THEY WOULD'VE WANTED REVENGE LIKE I DID?!"
OVVEN: "Revenge is but a poison to a healthy mind that makes them sick in their soul."
O'Shirgue: "(TO OVVEN) SHUT UP, SHUT UP?! (WAS ABOUT TO ATTACK HIM) SHUT UP- (Stonewell grabbed him) UGH?!"
Stonewell: "CARE FOR SOMEONE OF YOUR SIZE, BITCH?! (Tossed Shirgue right into the govermental building as O'Shirgue scream and screeched as he crashed in!)...."
Primeval: ".... Pelles, I suggest you evacuate OVVEN from the premises. An enraged Gontroid is always a difficult fight."
Pelles silently accepted and had the enforcers evacuate OVVEN.
Icky: "FOLKS IN THE CROWDS, WE SUGGEST YOU GO RIGHT HOME OR AT LEAST AS FAR FROM THE GOVERMENT OFFICE AS POSSABLE?! THAT ROACH IS LIKELY GONNA BE A BITCH TO FIGHT, AND IT WOULD REALLY HELP US IF INNOSENT PEOPLE DON'T GET TURNED TO MEAT SHEILDS OR CASALTIES HERE?! (The crowds began to desperse and escape the govermental area!)"
O'Shirgue's voice: Do you even know the true strength of my race? (He comes out metamorphosizing into a greater form)
Duke: "ARE YOU FREAKING KIDDING ME?!"
O'Shirgue: I AM AS SERIOUS AS THEY COME! The Voxums were the greatest war race in OUR UNIVERSES, AND THEIR WORSHIPPERS LEARNED A LOT FROM THEM!! (He starts to overpower the heroes roar-shrieking in anger) NOW IT'S MY TURN TO DO SOME PEST CONTROL!! AND THAT INFESTION, IS THE UNGRATEFUL SLAVE RACES THAT DARED DESTROYED THE VOXUMS GREATSEST DEVOTED FOLK?! AND, THEIR EXTERMINATORS, THE NEO CORE?! (He was able to counter all the Neo Core's attacks)... You're all a disappointment. (As he continued fighting them) You think I wouldn't be ready to confront you all after so many years went into my revenge on you AND this world for shunning it's own home race? You all stole it from us. Casualties I caused were meant to be a lesson of what happens when a world is stolen from it's home race.
Xandy: So murdering people or leaving them to die was any better to you?
O'Shirgue: You call it mass murder, I call it an eye for an eye.
Armachterberg: Then you're too dangerous to be left alive. You're a terrorist. (He swung his hammer as O'Shirgue grabbed it and pushed him through a wall) I'm far from through here! (He sprouts wings and took out plasma cannons with his four arms and fired while flying)
Primeval: WHAT WILL THIS ACCOMPLISH ANYMORE?! You've been found out!
O'Shirgue: I've done enough to let the world know what sins they reaped on us. Millions are dead, and the government has been ruined! This will be the final spark of my revenge against the ones who ruined this world from the very beginning. And it begins, THE THE CORE OF THE PLANET?! (Presses a button that activates a nuclear detonator in the planet's core)... Once this nuclear detonator reaches critical mass, we'll all die together and take the entire planet with us!
Icky:... PLEASE tell me Scroopfan is going to turn this into a dud like he always does!!
O'Shirgue: Time to destroy the civilization that destroyed our own! (The reactor begins to act up)
Icky:... This is legit isn't it?
Squidward: Nobody's laughing at that joke anymore after it got old long ago. He wasted it trying to make it easy for the sake of the plot.
Iago: DUDES!!!! CRAZY BUG GUY TRYING TO BLOW US ALL UP HERE!!!!
O'Shirgue: Well, it's been fun, heroes, but you failed. The nuclear detonator is about to complete my revenge, in 5, 4, 3, 2, 1......... What?...... (The nuclear detonator shorted out)... NO! WHAT HAPPENED?!?
???: We happened! (Grimshot was revealed to have sabotaged the detonator)...
99: YOU!
O'Shirgue: YOU?! WHAT DID YOU HAVE TO ACCOMPLISH THAT?! YOUR NO IMPROVEMENT FROM ME?! THIS WON'T CHANGE PEOPLE'S MINDS ON WHAT YOU HAD DONE?!
Grimshot: This is more then trying to be a crowd-pleaser... It's about payback! (He actually takes off his mask to reveal his true face)...
99:... It can't be! (Grimshot was revealed to be his old partner Gabe)... Gabe?!
Grimshot: I've been waiting for an opportunity like this since you ordered our base destroyed! You turned me into a freak! (Takes out his blastguns and charged them)... And now I'll do the same to you! (His charged blastguns burst and horribly disfigure O'Shirgue)...
O'Shirgue: YOU ANIMAL- (He kept getting hit with charged blasts from Grimshot and threw the empty guns at him as explosives before resummoning them fully loaded)... YOU'RE ON THEIR SIDE?!?
Grimshot:... More like, this a mutual benefit from both. This, is for both the Oversurrection, AND the Neo Core! (He used the stolen nuclear power cells as laser batteries and used them against O'Shirgue) This is for all the souls you pitifully caused harm! (Irradiated O'Shirgue more with his guns)... For causing the Omnican War!! (He supercharged his guns as the heroes watched)...... For myself!! (He critically charged the nuclear cells and threw the guns at O'Shirgue)... Jaxtom!... You and your old and new friends may want to take cover. (He smokes away)
O'Shirgue: (The nuclear cells began to reach critical mass) NO! NOOOOO!!!!
Merlin: (Everyone cast a combined magic shield around themselves and the capital building) BRACE YOURSELVES, EVERYONE!!!!
O'Shirgue: NOOOOOOOOOOOOOOOOO!!!!! (The building exploded and warp shield protected the city)
Archimedes:...... That.... Was unexpected.
Gazelle: "..... Did you really had to destroy him like that?"
Grimshot: "Ugh, don't worry you big babies. That didn't actselly killed him."
Icky: "BUT HE BLOW UP LIKE AN EPIC NUCLEAR MELTDOWN!?"
Grimshot: "Fun fact about Gontroids. Nuclear engery doesn't kill them. Kinda comes from the fact that Voxums had literally every piece of military war technology ever known. They're basicly like Qroachs. If anything, all I did was revert him back to average sizem, and left him uglier then already."
At the center of the crater, O'Shirgue was seen still alive, but wounded and groaning in pain.
Grimshot: "So in other words, your Trangenetics friends can still enjoy treating him like a science exspeariment... They just have to wear hazord suits from here on out."
99: ".... I'm, surprised you resisted the urge to kill him off."
Grimshot: ".... Death's too merciful these days. Satisfying as it would DAMN will be, it would end up sparing these freak from seeing his empire crumble and for the people to see him as the freak he is, so what better punishment then leave him wishing he DID die?.... Besides, you heroes would've gone fickle and try to prevent me from having any real fun. Though, I'm surprised ya didn't stopped me from basicly nuking the capital building."
Primeval: "Pelles pretty much evacuated all civilians and goverment offictals. The worse Over-Surrention did this day, is a momentary crippling of goverment."
Grimshot: "Though something tells me that with OVVEN restored, that won't be the case forever."
99: ".... Gabe, now is the time for Over-Surrection to finally see disbansion. We both saw the fall of O'Shirgue."
Grimshot: "(Sighs).... It's not that easy, Jaxtom...... OVVEN may promise to be a kinder leader, and that alot of perfectionist scum will see their jobs removed.... But that doesn't make it the end of the Utopians. They will just turn to make groups like how I did with Over-Surrection. And not just that.... O'Shirgue is proof that the Gontriods may not be truely gone. His egg was found somewhere.... That means he might not be the only one. O'shit's downfall is but an end of one era.... Only for another worser era to be born. So tough luck if you think Over-Surrection dies with O'Shirgue's reign. It is NEVER, THAT FUCKING EASY?! (Vanishes in a puff of smoke before 99 can react)....."
Jindy: "..... He's afraid that the world would turn on us again, because of the Utopians again, or even other Gontroid."
Primeval: ".... Or at least, that is what Apocafist made him believe. Gabe is a victim of a personal tragity. He has been swayed to believe that as long as hidden Gontroidian egg caches exist, and that of persistent Utopians, he fears the Neo Core can't survive this unstable world."
Icky: "Well, the fact he helped us bust O'shit at all, that proves he ain't Darkspawn levels of evil."
99: "Like he said.... What he did, was an act of mutual benefit. Over-Surrection had just as much to gain having O'Shirgue gone then we did."
Jindy: "So, what do we do with him if even Over-Surrection thinks death's too good for him?"
Primeval: "Then, he will face exile from Gontroy, and be place under the care of Oranos and Transgenics."
O'Shirgue came through as he phathicly got up.
Pelles and his enforcers returned, this time in radioactive protection.
O'Shirgue: ".... Was, some justice for my people.... Too much to ask?"
Pelles: ".... The problem, was more in line on how far you went to seek that justice, not nessersarly the desire for it."
O'Shirgue was too weaken to resist as the Enforcers contained him.
Pelles: "The New Govenor OVVEN, shall have his courtdate you with you, O'Shirgue."
The Neo Core's Name Redeemed/Over-Surrection's Mysterious Persistence
The Prime Omnican Temple (Contemporary Capital of Gontroy until the old one gets de-radidated).
O'Shirgue was heavily restrained in a giant speicalised jar that would restrict against his powers.
OVVEN: "..... I myself, like all Omnicans, am a very forgiving person.... But I am without deludsions of granduar. And I do understand that myself forgiving you, doesn't mean all of Gontroy would forgive you. You had a hand behind so many hardships and pain for Omnicans and Organics alike, which are unmistakenly undeniablely true and serious crimes, that would typically make you worthy of being made obselite.... But, given that you are an endling, doing so would only further incrise the injustice against the Gontroid race. That is why, you are to be placed in Oranos under their stewerdship and that of Trangenics, who will be willing to give your race a chance to be redeemed from their past. As well as any likely Gonrtoid egg cathe that will need to be put under goverment qurrintine to prevent another soul making the same mistakes as you."
O'Shirgue: ".... Is this because I am respondsable for why Omnicans are any different from robots that you are this merciful?"
OVVEN: ".... Though not inaccreate, it is primarly because.... Judging from your state of disorray.... You suffered enough. You have ended up being too pity-worthy, for a death sentence. Court Session, ended. (Some Grand Council Soldiers proceeded to take O'Shirgue away)."
Neo Core Base.
News Anchur: "It has been declared that OVVEN has sentenced O'Shirgue the Gontriod to exile to Oranos in deeming him too pitiful for a death sentence. This is to be expected since OVVEN has been known to be against death being used as a punishment, hence why he was a known acovate for discontinuation of the death penalty. Pelles meanwhile, has vowed to work with the re-established and unbanned Neo Core to secure Gontroid Egg Cathes or even the chance of a Gontroid already secretly among us to be place in goverment secludsion to prevent simular events from happening again. And exberts are still debating the Over-Surrections mysterious willingness to not finish what they started with O'Shirgue even when they have much to gain from ending him, and making us beg the question: Is this a sign that Over-Surrection may start to lose sight as terrorests? Time will tell."
The Neo Core group, the Lougers and the HA watch this, with a bittersweet statisfaction.
Jindy: ".... Ya know, kinda figure that everyone would be more happy that O'Shit- (Primeval cleared his throat sternly).... O'Spit, being exiled from Gontroy would be a celebatory thing...."
Stonewell: "Is it because he is not being exicuted? Well I'm sorry, but my brother was always against-"
Primeval: "We know.... It was to be expected from him.... By all means, we're glad O'Shirgue's reign has ended.... But rather bitterly, because.... Apocafist has refused to let Over-Surrection end.... That more then proves my throey that Apocafist has a far grander, but heinius plan, then getting revenge on O'Shirgue."
Armterberg: "Ay. I knew as well that fiend would have a catch in giving Gabe that group to fight the tyrant with."
Zosimo: "... Don't be afraid to ask us for help in taking care of Over-Surrention as well. Or just as much when you find a Gontroid Egg Cathe, and/or even some still living Gontroids, or even more perfectionist morons trying to cause another uproar."
99: ".... We'll keep you guys posted.... But you know what? We'll worry about Gabe and the other soon. Right now.... Jindy's right. We should enjoy that O'Shirgue is on his way out. (Brings out a C&C card).... C&C's on me, team!"
Transcript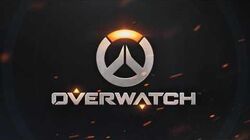 Intro Theme (Overwatch OST- Overture)
Coming soon...
Chapter 1: In The Beginning...
Chapter 2: A Mission to Gontroy
Chapter 3: Meeting Gontroy's Most Unlikable Governor
Chapter 4: Rescue From Pelles
Chapter 5: Learning of the Neo Core
Chapter 6: Secrets in The Lair Of Nemeous
Chapter 7: The Governor's Secrets Revealed
Chapter 8: Saving Gontroy
Epilogue
Material
Songs/Music/Videos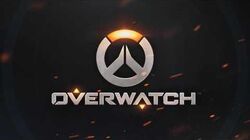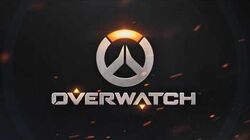 Community content is available under
CC-BY-SA
unless otherwise noted.