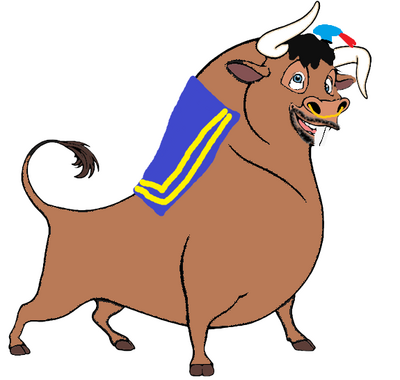 Bullshiton is an Equestion Bull who resides in the Equestrian Badlands. Alongside his partner 
El Jackasso
, he was exiled for crimes of criminal nusence and/or public destruction of propery, commenly involving china shops, preditably enough. He and Jackasso would come to serve 
Chancellor Neighsay
 to take down the 
School of Friendship
. Bullshiton is abit of a tragic case in that he was dropped on his head, thus having left him to be a mindless destructive gullable retard with a broken horn and derpy expression. But what he lacks in mental wellness, or smarts for that matter, he makes up for it in musle, and that's good enough for the not exactly any smarter Jackasso.
Community content is available under
CC-BY-SA
unless otherwise noted.