Dark Dragon's Big Return is the 34th Episode of Season 3B of SpongeBob and Friends Adventures Chronicles. The reason for Dark Dragon's massive inactivity has been revealed, besides dealing with routine rebellion issues from the Matoran of the Scourge Rebellion, as he had been planning something big, plus his fights against the Scourge Rebellion have allowed him plenty of time to upgrade his Bionicle armies, and even train his own members. Taiku and his brother Haku have come to the Lodgers to tell them that their father, Dark Dragon, has returned to his homeworld with a secret plot to unleash powerful and unstoppable automatons from times when Makuta himself tormented the world's mythical community. They must now team up with Dark Dragon's native enemies, the American Dragon Jake Long, 15 years older, and his family, as well as with the Jungle Crew thanks to Fu Dog being one of them, who have also changed since the obscurity of LionKingRulez, and stop him from awakening a great secret of Makuta himself, and the one thing that got Dark Dragon in the Fang Empire to begin with. They must even bring in Fang and Othello to help, as it's time for him to confront Dark Dragon at last. Dark Dragon has exhausted a lot of absence in this plan, and he views he must come back in style, by unleashing what these new automatons can do. Now it's time to see what both the new Shell Lodge Squad and the until-now-obscured Dark Dragon Scourge can truly do. And with things proven very complicated, they might need an unexpected ace in the hole, in the most unlikely of places: Yan Yan.
Transcript
Chapter 1: The Dark Dragon Scourge Empire Returns
Spherus Magna
The Scourge Imperials were seen up to something as they were transporting something into one of their ships.
Dark Dragon: COME ON, PUT YOUR BACKS INTO IT! IT'S BEEN YEARS SINCE WE ACTUALLY DID ANYTHING OUT THERE FOR ONCE!! AND NO, WE'RE NOT COUNTING CAMEOS OR COLLABORATIONS WITH OTHER VILLAIN TEAMS?!
Krekka: We doing the best we can, boss!
Nidhiki: Pfft, you wouldn't know the best we can if it tore off your head and reattached it.
Chang: WELL DO IT HARDER!!
Mercurymon: Chang, please, calm yourself.
Meng Tao: Heh, she's always been this cranky since her redesign.
Mercurymon: MENG! What did I say about breaking the fourth wall?
Meng Tao: Hey, we were all thinking it. But, SHE'S RIGHT! YOU ALL BETTER TRY HARDER! THOSE SCOURGE REBELS ARE THE REASON WE NEVER DID ANYTHING ALL THESE YEARS!! THE VILLAIN LEAGUE AND TEAM NEFARIOUS HAVE BEEN HOGGING THE SPOTLIGHT OF EVIL BECAUSE OF THEM!! And as Dark Dragon stated, CAMEOS AND COLLABORATIONS DON'T COUNT?!
Nidhiki: Well, you know the Toa. For being basically taller Matoran, they are relentless.
Dark Dragon: ENOUGH EXCUSES! YOU BETTER FIND A WAY TO DO SOMETHING, OR SO HELP ME, I AM GOING TO KILL AND PAINFULLY REASSEMBLE THE FIRST MACHINE I SEE!!!
Zhou Dan: "Well since you said "Machine", I  suppose that means we organic members can take a break then-"
Dark Dragon: "ANY ORGANIC MEMBERS GETTING CUTE WILL BE MAULED INTO A MEAT PILE?!"
Zhou Dan: "EEEK, FIGURES YOU WERE GONNA CORRECT YOURSELF?!"
Hundun: "Wow, have the years of inactivity been that bad?"
Flintheart: "Clearly so if the scaly lizard is this irritable."
Mercurymon: "Then you all would do well to not aggravate it and GET TO WORK?!" (Everyone scattered and did it as Toa were seen ravaging their defenses)
Dark Dragon: ERRGH!! All these years upgrading our own power, and yet, THESE meddling machines keep us from going any further. The debauchery with the Community Service of Star Butterfly didn't helped much and given that rebellion issue a boost! I can't even LEAVE my own base without leaving my own home vulnerable! The moment I go on a plan outside this world, BAM, they wreck it and we lose everything!
Bananas B: Maybe, it wasn't very smart to make our headquarters here.
Dark Dragon: Blame Fang back when he was in charge, he had to pick the most obvious basis for this group ever!
Bananas B: Can't you just make the headquarters mobile? I mean, we DO have a Darkspawn of machinery's power in our grasp.
Dark Dragon: I tried, but every attempt, the Toa just keep destroying it. These machines are like a PESTILENCE! One so bad, we haven't DONE anything evil since Equestria, AND NO, I AM NOT COUNTING CAMEOS OR COLLABORATIONS WITH THE OTHER TWO VILLAIN TEAMS OR WHAT HAVE YOU!! I MEANT LIKE, THE CLASSIC ACTS THAT MADE US UNIQUE, AND, NOT JUST A BUNCH OF EXTRAS!! WE'RE ONE OF THE BIG FIVE-
Anti-Wanda: "But I only know of three villain teams, us, The Leaguers, and Nefarious and friends."
Dark Dragon: "Well technically around this part of the Chronicles series, there's also the Dark Radicals and the Mafia Alliance as of this arc."
Anti-Wanda: "Ohhhhh, okay-"
Dark Dragon: NOW LET ME FINISH?! AND WE HAVEN'T DONE ANYTHING SERIOUSLY HARDCORE!! SO, IF ANYONE HAS AN IDEA TO FINALLY GET US BACK IN VILLAINOUS SHAPE AGAIN, I'D LIKE TO HEAR IT!!
Anti-Cosmo: "You know, D.D., at least count your blessings it's just those glorified biomechanical super-heroes you have to worry about and not your old nemesis in your native world! (Dark Dragon looked as if he got an epiphany) I mean like, the worse hero that came out of that world was like the dog sidekick he had, but it was for a different group not even connected to the Lodgers directly! So really, you're just having a bad attitude for no real reason-"
Dark Dragon: "Jake Long, has never left my old homeworld......"
Anti-Cosmo: ".... Well, yes, that's what I litterally said about a few moments ago."
Dark Dragon:...
Anti-Cosmo:... Did I say something wrong? Please tell me I didn't say something wro-
Dark Dragon: ANTI-COSMO, YOU ARE A GENIUUUUS!!!!
Anti-Cosmo: Uh... I am? Well I mean, considering my counterpart's an utter buffoon, by default I'm smarter, so-
Dark Dragon: NOBODY would EVER suspect that I go back to my homeworld. I MEAN, WHO WOULD?!? At this point, everyone assumed I have BETTER things to do. But, I just got a glorious idea! We have upgraded our forces GREATLY! So, what better way to test it out, with little suspecting us, even the Rebellion, THAN BY REIGNITING MY ORIGINAL PLANS?!?
Chang: You mean, you want to have our homeworld's mythological community take it all over again, even when that Jake kid beat you three times?
Mercurymon: You know, you never actually told us how you got out of your third and supposedly final defeat. Last time we checked, you were stuck in some Hong Kong Dragon Temple for a thousand years because Jake, his family, including his human father who JUST found out about his wife's secret dragon heritage, his friends, his girlfriend whom he tried and failed miserably to get memories back after some, unrelated mission involving the destruction of the Huntsclan... AND the ENTIRE Dragon Council, got you stuck there. How exactly did you escape?
Meng Tao: Yeah, that's a good question. Fang didn't really seem to have the ability to resurrect... Did he? I mean, is there ANYONE in our ranks who were dead before Fang got us together?
Negaduck: "Oh, that was back when we had that Malock guy around. Ya know, green snake dude that looked like the Louger's goony snake louger from Jungle Book?"
Dark Dragon: "Oh yeah, he basically disappeared around the time I had turned on Fang. I seldom wonder what that deserter's been up too now..... I remember this all too well now....."
WAAAAAY back in the olden lore of the Series.
Fang, Othello, and a new silhouetted figure came forth....
Othello: "..... Sire, are you sure this is the right place?"
Emperor Fang: "Oh don't be a spoilsport, Othello! This is EXACTLY what the Mighty Makuta told us to go to! A Hong Kong Temple location that vanishes and reappears every 1 thousand years where PRECISELY is where we can obtain the Dark Dragon!"
Othello: "But you already have Darkspawnian biomechanicals, what good would a dragon be?!"
Emperor Fang: "Hey now, it's what Makuta wants! Besides, I hear, impressive things about the Dark Dragon. He doesn't sound like someone to mess around with!"
Othello: "And yet, he lost to a teenager?"
Emperor Fang: "Better villains have lost to worse, Othello.... Hence why my empire will correct this someday."
???: "My lord, are you sure you desire to free this creature? (Reveals himself as a green Kaa Recolor in a wizard outfit) I caution that an entity of his magnitude might be, problematic."
Emperor Fang: "You worry as badly as Othello, Malock. Sure, under normal circumstances, this brute probably would just think we're lunch. (Othello winced at that) But, with the power of Makuta, (Eyes glow in power) It may as well be like the Dark Dragon, is an over-sized gecko!"
Malock: "(Sees a current statue of Dark Dragon in redesign form)..... Well, over-sized is right. A size like that would be difficult for us to reign in truly, for I suspect he is also of great power! I would recommend reducing BOTH for, controllability."
Emperor Fang: "Hmmm, perhaps that would, help in keeping this guy in line and a FIRM example of our power. On three, Malock, 1, 2, ZAP?!"
Emperor Fang fired dark beam eyes as Malock used his staff as both beams hit the statue as Othello got anxious, as the statue began to shrink, break and change. This continued until Dark Dragon was shrunk down back to his original design and less great size, and through a bizarre magic ritual, he was pulled out of the Hong Kong Temple ether.
Dark Dragon: "What, what, wha- (Saw Fang, Malock and Othello)....... WHERE IS THE AMERICAN DRAGON?!"
Othello: "As opposed to the Chinese or European Dragon-"
Dark Dragon: "ANSWER ME!!!"
Othello: "(WELPS AND HIDES BEHIND FANG)?!"
Emperor Fang: "(Quietly) Can you NOT embarrise your Emperor in front of the new potaintional!"
Dark Dragon: "Listen well you pests, I- (Saw a mirror and saw that he wasn't his previous form anymore)...... WHA?! WHA?! I'm..... I'm..... I'M DEPOWERED?! I AM BACK IN MY LESSER STAGE?! (Back to the trio) WHAT DID YOU THREE DO TO ME?!"
Emperor Fang: "Well, that's hardly a proper thank you for freeing you, and to your future Emperor no less."
Dark Dragon: "EMPEROR?! YOU?!"
Emperor Fang: "Well yes ME! And these are my best right and left hands! Othello, my financial and trusted adviser, and Malock, my best magic hands, erm, figuratively, admittingly."
Dark Dragon: "..... Did Chang put you clowns up to this? And, do you, happen to be familiar with a rapping monkey who ducked out on me for being a pacifist?"
Emperor Fang: "..... Malock, I think shrinking and depowering him has side-effects. He sounds delirious!"
Dark Dragon: "So that's a no then. (Cracks fists). Then a perfect excuse to dispose of you annoying pests and-"
Emperor Fang acted quicky and summoned eye-beam hands with scary long fingers that grabbed and pinned Dark Dragon down!
Emperor Fang: "I'll repeat myself in case you lost your place, you over-sized lizard?! I, am Emperor Fang! Your freer! Your Master! YOUR, EMPEROR?! (Hands began to zap and hurt Dark Dragon)?! I, WAS CHOSEN BY THE MAKUTA HIMSELF TO LEAD A MIGHTY EMPIRE IN HIS NAME, AND YOU HAVE AN OPPORTUNITY TO JOIN IN ON THAT! BUT IN RETURN FOR LETTING YOU BATHE IN MY GLORY, YOU MUST SERVE ME!! UNDERSTAND?! (Beam Eyes stop as the Dark Dragon plopped down humiliatingly)...."
Dark Dragon: "..... What, kind of cosmic joke is this, that I was close to having the entire mythical community take over the world, to suddenly being beaten up by a snake in a stupid cape?!"
Emperor Fang: "(Does the beam-eye hands again to start smacking Dark Dragon around) ONCE MORE, I, AM YOUR EMPEROR, AND YOU, WILL TREAT ME, AS SUCH?! (Stops after awhile)......"
Othello: "DO YOU ALWAYS HAVE TO INTRODUCE YOURSELF IN SUCH A MANNER OF BEATING UP NEW MEMBERS LIKE THIS?!"
Emperor Fang: "It helps them learn, Othello. It, helps, them, learn."
Othello: Sire, you were TOLD that this guy would likely turn on you, so why are you GIVING him the motivation to do that?!
Fang: It's called discipline, Othello! Now then, Dark Dragon, I can promise you that what I'm promising, is worth more than what you could ever wish. Join me, and I can promise you that I'll give you more!
Dark Dragon:... (He smiled)
Present
Dark Dragon: If you ask me, Fang should've listened to his pet cheapskate parrot on that one, because he just doomed himself by handing this power OVER to me. Now, when I think about it more, I have ALWAYS had the power to resume my plans to help the mythological community take over my world.
Mercurymon: Well, in your defense, I would chalk that up to you having a position BEYOND that now.
Dark Dragon: True indeed, but, this has gone unanswered for too long. The American Dragon and his precious girl are both likely grown up and married at this point.
Meng Tao: yes, that's true. And alchourse, it's ALSO true that they wouldn't expect you to come back THIS early. As far as THEY'RE concerned, you're STILL stuck in that temple-ether.
Dark Dragon: Again, true indeed. And THAT gives me, an advantage! Pack your bags everyone, we're going back home!
Chang:... But what about the Rebellion? They'll likely follow us there. They're STILL out there laying siege upon us. Plus, I must also remind you that Nivawk, our once-great spy, has turned away from us not too long after you took over the Fang Empire. He would likely be watching us plan this as we speak.
Dark Dragon: "That can't be helped, Chang. IF we try anything to that metal turkey, it would get their attention anyway. Besides, what I have in store, even THEY would not be able to trounce! Just the matter of acting faster then what canarybot can report. And luckily, I know how to do that."
Brer Bear: Well, how do we do that, boss?
Dark Dragon: Oh, just take my word for it. If Nivawk IS watching, we wouldn't want to spill the beans for him, would we?
Brer Fox: Yeah, idiot, let's not make it EASY for'em!
Don Carnage: "Ya know, your mannerisms might be why Disney is planning to replace Splash Mountian with Princess and the Frog soon."
Brer Fox: "Don't, remind us."
Dr. Fozzil: "To be fair, "Song of the South" is considered to be in really bad taste nowadays, espeically with modern race-sensitive politics, that can't be helped."
Dark Dragon: DON'T GIVE NIVAWK TIME, LET'S GO!! NOW!!
Chang: What about our HQ?
Dark Dragon: Well, it's clear we must relocate since the Rebellion has made its point here-
Lactose: Much less pointy?
Dark Dragon: I would've gone with, harder to protect. Now.... Move out, everyone, it's time we left this reminder of the Fang Empire behind.... NOW!! (They quickly scrambled around and got Dark Dragon to fall)..... Ugh, I missed my stronger form now that I was reminded of how I got here to begin with. Hopefully I'll be able to get it back.
Scourge Docking Bay.
Mass Arrays of Ships were being ready as they're being filled up with whatever resources and supplies can be taken aboard.
Mercurymon and Meng Tao were seen on a platform.
Mercurymon: "This is quite perhaps the most ambitious move our group has ever made."
Meng Tao: "And that's kinda a mouthful given how otherwise uneventful this group has been since we're not counting cameos or collaborations. So, where are we supposed to reestablish a new base?
Mercurymon: The Dark Dragon's Homeworld, Meng. I figured you're smarter than this. Did you and Krekka traded brains?
Meng Tao: "It's a very specific where, I know the planet, I meant in terms of WHERE in the planet!"
Mercurymon: Now THAT'S an excellent question. But it is for the Dark Dragon to decide later.
Meng Tao: "Though granted, don't you think going to the native world of Dark Dragon twice as obvious as it is here? That would LITERALLY be the second place they'd look."
Mercurymon: "Dark Dragon insisted that the obvitity won't matter in the long run if we move and established control too quick for anyone to respond. He felt that being on Spherus Magna is becoming increasingly unreliable with the rebellion getting a bigger foothold at each moment. It's to start things fresher."
Meng Tao: Still, they'd find us.
Mercurymon: LOOK, IF IT DOESN'T WORK, WE'LL KEEP ON RELOCATING AS MANY TIMES AS WE HAVE TO!!! WITH THE SCOURGE REBELLION ON OUR ASSES TOO MUCH, WE'D HAVE TO HOP AROUND THE UUNIVERSES EVERY CHANCE WE NEED!!
Meng Tao: How about we have MULTIPLE backup bases?
Mercurymon: (Sighs) Times are TOO tough for that. People these days always want to do it the hard way.
Meng Tao: WELL, DUH, LIFE WAS SUPPOSED TO BE HARD!!!
Mercurymon: SILENCE?! It's not perfect but it's better than nothing?!
Meng Tao: Whatever. We've got a lot of planning to do.
Later...
Tahki: OH WOW, YOU WATCH DBZA TOO?!?
Tahki #2: Yeah. Downloaded this when it first came out.
Tahki: Why?
Tahki #2: Because this one has my favorite joke in it... Or at least it did!
Tahki: Deleted scene?
Tahki #2: You could say that. (They watched the final episode) Waait for iiit... (They announced the unfulfilled Season 4 of DBZA) HAHAHAHAHAHAAAA!!!!
Nidhiki: "(Appears behind them)..... WHAT ARE YOU LAZY MATORAN DOING STREAMING LIKE THAT?!"
Both Tahkis scream and hug eachother?!
Nidhiki: "You little idiots are supposed to be packing the weaponry in the ships!"
Both Tahki: WE CAN DO BOTH!!!! (The duo ran off!)
Nidhiki:... (Sighs) I know I ask this to myself a lot of times, but why do I even bother?
Zhou: "(Shows up) Slave trouble, Nidhiki?"
Nidhiki: (He slapped him) WHAT DID I SAY ABOUT CALLING THEM SLAVES?!
Zhou: ISN'T THAT WHAT THEY ARE?!?
Nidhiki: This isn't about whether it's accurate to call them that or not?! Words like that are guaranteed to turn a machine on you. Haven't you ever seen ANY sci-fi movie EVER?!
Zhou:... Not much, I AM from a primitive world.
Nidhiki:... What do you WANT, Zhou?
Zhou: "I was just checking up on the process, ya didn't had to slap me with your giant claws!"
Nidhiki: Well excuse me for trying to keep these so-called 'slaves' loyal to us without making them think we take them for granted.
Zhou: I'm pretty sure they're aware that they're not here voluntarily.
Nidhiki: WELL IT'S TO SAY I DON'T WANT THEIR SITUATION CONSTANTLY RUBBED INTO THEIR FACES?! Nothing breeds resentment more then CONSTANT REMINDERS?! You can never be too careful, and you must. Now, get moving to the process so we can get ready to, do whatever plan Dark Dragon has yet to share.
Zhou: "I should check on my Komodo Dragons anyway."
Nidhiki: Then check them! (They both left)... KREKKA!!
Krekka: Duh, they're mostly set, Nidhiki!
Nidhiki: Good. Whatever Dark Dragon's plan is for having the mythological community take over his world, and whatever plan he has to fix our location problem, AND our rebellion infestation problem... And many other problems piling up' on us all, wow, we REALLY need to reevaluate just as much as the Lodgers are right now. No WONDER we haven't done anything for all these years, we've been stagnant as fireballs!
Krekka: What does that mean, and how are fireballs stagnant?
Nidhiki: Never mind! Just... Let me take care of this. You go... Do whatever you do.
Krekka: Be an idiot?
Nidhiki: Yes.
Krekka: No problem! (He left and just fell into a bunch of pieces)... Did I do good?
Nidhiki:... I'm not putting you back together because you won't learn.
Dragon Scourge Lab.
Professor Norton Nimmul and Dr. Fozzil were seen packing up equipment.
Professor Norton: "It's gonna be a pain to establish a new lab in whenever we move in into the newly congured world."
Fossil: Pssh, we should make it unlike your lab for once. All YOU do is experiment on animals, when you should be experimenting on DINOSAURS. We could have a... What was the name of the T-Rex Transformer?
Norton: Grimlock.
Fossil: Right. Except, NOT a Transformer, but, actually, a Matoran.
Norton: Pfft, nobody likes dinosaurs.
Fossil:... EVERYBODY DOES!!!!
Norton: Not if you're in a cartoon where they could be real and end up eating the heads off your loved ones. They're killing machines... Even for killing machines in general.
Fossil: Oh, try being a carnivore who can only eat meat and killing is more efficient at getting food than looking for the dead meat, which contains less nutrients anyway, THEN you can ride that high Gallimimus all day long.
Norton: Not ALL of us lived on worlds where dinosaurs were common. Heck, the show you came from didn't explain YOUR backstory... Did it? I can't remember jack s*** about that old-school show.
Fossil: URRRGHH!! Is it any wonder why ya kept losing to rodents and a fly sidekick?!
Norton: "Well I doubt it's miles worser then losing to an otherwise inept superhero!"
Fossil: "Hey, Darkwing Duck's more formidable then his idiocy would suggest!"
Norton: WE BOTH HAVE THE EXACT SAME EXCUSE: TAKEN OUT BY CARTOON ZANINESS!!
Fossil: Ohh suUUUUuure, that makes us the same, doesn't it? I think NOT!
Norton: I SHOULD BE IN CHARGE OF THE LAB DESIGNS!!
Fossil: NO, I SHOULD BE!!! YOU GET MUCH OF THE PRIORITIES!!!
Norton: BECAUSE I'M THE BETTER SCIENTIST!!!
Fossil: YOU WOULDN'T KNOW HOW TO MAKE S*** IF I GAVE YOU LAXATIVES!!
Nearby Tahki: AWW DAYUM!!!
Norton: WHY YOU LITTLE- (They both fought until Negaduck showed up)
Negaduck: EXCUSE ME!! (He brought out his chainsaw and got the two to stop fighting) I am sensing a LOT of hostility here between you two... AGAIN!
Norton: This guy's just jealous that I once again get the credit for sciences.
Fossil: BECAUSE-
Negaduck: AHEM! Who in the HELL said that ONE Scourge member was the best scientist here? We have PLENTY of them here. I mean, we have to. How else did the Makuta here level up?
Norton: Pbbbbt, we don't have many of them, do we?
Negaduck: Nevertheless. You two, it does not matter who gets what. What matters is that we'll have a place to live at all without the Rebellion trying to bring it down. SO STOP THIS BANTER THIS INSTANT, OR SO HELP ME, I WILL USE MY CHAINSAW, TO HACK YOU ALL, INTO LITTLE EENY WEENY TEENY TINY PIECES!!! Understand?!?
Norton/Fossil:... Okay!
Negaduck: Good. Now, who wants HP's pixie sugar cookies?
Norton: Are you kidding? He may be helping the finances for us since Othello was kicked out, for the best really given how cheap that hen of a parrot was, but anything that corporate Ben-Stein-sounding schmoe touches turns bland and-
Negaduck: (Distorted voice) EAT THE F*****G COOKIES!!!
Norton: AUAAHH!! (They both hogged them up)
Negaduck: ".... That's, more, like it. (Sighs) This new reevaluation of ourselves is getting to everyone. I just hope it hasn't ACTUALLY gotten to everyone."
Elsewhere.
Pal and Joe were seen playing Video Games.
Pal: "Nothing like easing away the stress of a big impourent event like this by playing V-Games."
Joe: "You said it, Pal."
Pal: AW MAN, YOU DISTRACTED ME ON PURPOSE!! (He lost as this played)
Pal: YOU LITTLE CARRIONBAG!!!
Joe: Not my fault you were distracted.
Pal: UH, YES IT WAS!!! YOU CHEATED!!
Joe: It is not.
Pal: YES IT WAS!!
Joe: IS NOT!
Pal: IS TOO!!
Joe: IS NOT!!
Pal: IS TOO!!
Joe: IS NOT!!
Pal: IS TOTALLY TOO!! (They were both trying to eat each other again until Ogremon arrived and grabbed them both)
Ogremon: Guys, you KNOW we don't have Malock anymore, so he can't bring you guys back. Not since you got with us BECAUSE you literally ate each other. I have NO idea how that was possible, but it's TRUE! So CUT the cannibalism, and DO YOUR JOBS!!!
Pal:... Uh, what jobs?
Joe: WHAT DO YOU THINK, BLOCKHEAD?!? THE JOB THAT INVOLVES... Wait, what were we in charge of again?
Pal: Nothing, that's why we were playing video games.
Ogremon: (He hit their faces into each other) WELL NOW YOU DO! You're in charge of evidence disposal. You make sure the Rebellion can't track us back to where we're headed.
Joe: That sounds hard, mack!
Ogremon: You're cartoon characters, you'll figure out SOMETHING! It doesn't have to be creative or overly elaborate, just make it HARD TO FIND!
Pal/Joe: FINE! (They scattered off)
Ogremon:... This is getting to all of us. I hope it doesn't ACTUALLY get to all of us.
Meanwhile, Again...
Flintheart: Look, you're lucky ya have the second richest duck in his own world ta help you with finances, otherwise ya wouldn't have any ACTUAL money.
Head Pixie: The term 'actual money' is suggestive. Exchange of money from other worlds seems a little problematic for OUR magic, and you KNOW that wishing for money with OUR magic means you have to rob it. Otherwise, it'd be counterfeit. So that means any money you request in terms of other worlds MUST be stolen from it. And that is bad, and it could be traced to us, so, that's not good for our relocation.
Flintheart: Ugh! I always knew yer magic was USELESS! U-S-E-L-
Head Pixie: I know how to spell it. I didn't make the rules.
Flintheart: Pssh, whatever, monotone boy, at least the best thing about ya is THIS! (He punched him in the groin as he did a monotone scream and Flintheart laughed hysterically) WHO F****D UP YOUR LARYNX AT CHILDBIRTH?!
Anti-Cosmo appeared.
Anti-Cosmo: "Now now, Mr. Flintheart, it's not polite to assault other members like that."
Flintheart: "Tch, one, we're villains, we're expected to be mean! Second, I was calling out the useless irony in magic not being able to produce money in many ways!"
Anti-Cosmo: "Well it's not so much that it can't do so, it's just that there's legal barriers in the way-"
Flintheart: "BUT WE'RE VILLAINS, WE GENERALLY DON'T CARE FOR THE LEGALITY OF WHAT WE DO?!"
Anti-Cosmo: "Trust me, ducky, there's some legal issues even WE should know better than to trifle with, espeically ones of the cosmic verity. Those Outers play for keeps."
Flintheart: "Aye, villains these days. Behavior like this makes me wish the High Council wasn't able to save me world from being sent to the Bygone Universe as a side effect of a reboot-world existing."
Head Pixie: "Ya might wanna make sure Magica didn't heard ya say that. She's still ornery about her reboot self."
Flintheart: "I have abit of a reboot doppelganger meself, and ya don't hear me complaining about him!"
Anti-Cosmo: "I feel like it's because your reboot-self is less extreme of a change then Magica's."
Head Pixie: Yes, there's little difference in your counterpart and you.
Flintheart: Haha.
Head Pixie: I'm just saying, times are tough for even magic to fix. It's STILL recovering from the 2019 Magic Drought. And our group is REELING from the Fiasco caused by Star Butterfly during her community service! I swear, people these days are idiots.
Anti-Cosmo: Indubitably. But that's what makes it so good to be evil.
Flintheart: So, is there a way we can finance our next location, or what?
Head Pixie: Dark Dragon has already taken care of it. All we must do is play our part.
Anti-Cosmo: In the meantime, we will finally have our first REAL villainous act in years.
Flintheart: What's so grand about trying to help a mythological community rule a world?
Anti-Cosmo: Well it is an old personal goal of D.D. back in his pre-joining days, so-
Flintheart: I meant what do WE get out of it?
Head Pixie: Well, you'll have something to do after years of being in your reboot self's shadow.
Flintheart: "Oh just focus on making sure the money is all set and ready to go! (Leaves)."
Head Pixie: That was what I was doing anyway. (He used his magic wand phone to get to work)
Anti-Cosmo: "(Leaves as well) I am under the distinct impression that this grand-deos move is getting to people in this group. I just hope it actually has not."
Meanwhile, AGAIN...
Hundun: ALRIGHT, RODENTS!! FRONT AND CENTER!! (The Guinea Pigs skittered around and got in line) You all know what we're into. We're actually doing something REAL in years. Dark Dragon expects the competence we showed lately.
Guinea Pig #1: What competence?
Hundun: You know, the fact we got stronger, I don't know. Look, we have gotten stronger, and we have an opportunity to use our enhanced Makuta. Now we must relocate, reevaluate, and test ourselves on Dark Dragon's homeworld.
Guinea Pig #2: Have we even BEEN there?
Hundun: No. But now we're finally getting that chance. Be warned that there's mythological creatures there, and some of them could be pretty dangerous. Once we get there, remember what we all taught you.
Guinea Pig 3: "This being?"
Hundun: Everything.
Guinea Pig #3: SPECIFICALLY, PLEASE!
Hundun: We taught you so much, how can I be more specific than that? I know you're all tribal, but come on, show professionalism. Like, try kicking my ass. Give me all you- (They all did that rather quickly)
Guinea Pig #4:... Oh my gosh, he's right!
Guinea Pig #1: Yeah, I'm TOTALLY glad we didn't waste our time since Equestria lounging about.
Hundun:... Ahaowch! I just HAD to ask that from them! Owwww!
Mortimer: Having fun getting yourself in unfun situations, Hunny?
Hundun:... Oh... It's you. The rat whose mouth is like a snarky and non-stop talking demon who's annoyances is worse than two drills inside your ears meeting eachother in the center.
Mortimer: "To be fair, ya strangely poetic rhinosaurus, ya might end up either deaf, brain-dead or just DEAD by the time the drills would meet that far."
Hundun: "What is your purpose here, he who talks too much."
Mortimer: "Well, I'm here to update ya about the intern we're experimenting with in Disney Greece."
Hundun: "Hecate?"
Mortimer: "Yeah, that, the uh, apparent goddess of witches. D.D. and Chang decided that, even inspite of not being able to nab Pain and Panic at the start of the Lougers Revaluating themselves, that she's gonna start having a more serious membership with us. They said having her on board would be a needed edge against the League's own Hades, and that Team Nefarious are said to have a monster mother on their team."
Hundun: "Then I guess moving to the Dark Dragon's world must've been an extremely impourent event if we are rushing the process of accepting her this quickly."
Mortimer: "Yeah she and the winged wolf things are expected to meet Meng Tao and Mercurymon asap."
Hundun: "And this was impourent to tell me, cause?"
Mortimer: "Cause apparently I'm supposed to be a messenger boy and tell all members about this."
Hundun:... Why are you even with us again?
Mortimer: Something about that Kaorinite chick and my Organization XIII self, I can't remember.
Hundun:... Oh, you mean that redhead hot chick you dumped onto Organization XIII?
Guinea Pig #5: DAMN she was hot!
Guinea Pig #3: It's Sailor Moon. It brings out the hot girls... Even those that turn out to be jailbait. Shame on Japan for turning people who watched that anime into pedophiles.
Guinea Pig #7: Are you kidding? We have cartoons that do that in America already-
Hundun: AHEM!
Guinea Pigs: TRAINING AND PREPARING, HUNDUN SIR!!
Mortimer:... Yeah, I agree with that GP, Kaorinite... Or was it Kaolinite... WAS hot. Pity she's not yet considered "Offical". But still, gotta go, got more people to talk to. Have fun being a punching bag, Hunny. (He left)
Hundun: PLEASE DON'T CALL ME, I AM TOO STRAIGHT FOR THAT!!!
Mortimer's voice: "NOT GAY EITHER, IT WAS A NICKNAME?!"
Hundun: "WELL IT'S NOT HELPING YOUR CASE YOU'RE EVEN USING IT?!"
Later...
Dark Dragon:... Is everyone ready?
Chang: Not yet, but so far, so good.
Dark Dragon: Well, I must remind you we are in a hurry. There's a likely possibility Nivawk is watching us, so we can't waste time.
Bananas: "Got my mixed rapping CDs packed and everything."
Dark Dragon:... (Sighs) Why did you even join our side?
Bananas: At FIRST it was out of cowardice, but THEN it was to avoid the authorities for being a traitorous guardian animal.
Mortimer: (He shows up and scoffed to himself) WAHAHAOW!! THAT IS SO PATHETIC!!!
Bananas: HEY, I HAVE MY USES! I MAY BE AGAINST VIOLENCE, BUT THAT DOESN'T MEAN I'M USELESS!!!
Mortimer: Anyway, everyone's ready for departure. So... What do we do with THIS place?
Dark Dragon: Easy... (He sets it to self-destruct)
Dr. Claw Voice: SELF-DESTRUCT IN 10 MINUTES!
Dark Dragon: AAAAaaaand... Alexa? Silence.
Dr. Claw-Voiced Alexa: OKAY! SILENCE!
Dark Dragon: AAAAAAAAAAAAAAAAAAAAAAAAAAAAAAAAAAAAAND when the Rebellions arrive and likely try to stop us from leaving, we'll already be gone, and they'll be walking into our trap.
Chang: And what makes you think Nivawk isn't watching?
Dark Dragon: If he is, by the time he gets back, it'll be too late. 10 minutes is PLENTY of time. Alright, my peons, time to blow this popsicle stand. (All the Dark Dragon Scourge members left onto their Dark Dragon ship and warpdrive away)
However, the rebellion never arrived, as the Scourge HQ just BLOWS UP into nothing....
Two Matoran were seen....
Matoran 1: ".... Well, thank goodness the Scourge Imperials never caught on that Nivawk had long caught their plans in advanced and allowed us to figure they would pull this."
Matoran 2: "Sooooooo, does this mean, we won now? The Scourge don't-rule us anymore!"
Matoran 1: "There's STILL the slaves we need to rescue. And don't forget, they're basically leaving to be another world's problem. And that's the Dark Dragon's old homeworld."
Matoran 2: "So, what now?"
Matoran 1: "Well, that's what we need to figure out back at the base. Cause, I feel like the Scourge Imperials leaving is, too hollow of a victory."
(Sudden announcer voice): Will the Dark Dragon Scourge succeed in their evil plans?! Will our heroes EVER get a chance to fight back?! Will this chapter EVER get finished?! WILL SCROOPFAN AND MSM BE TOO DISTRACTED BY WORLD-BUILDING BASED ON A SHOW LONG FORGOTTEN TO CARE?! WILL ANYONE EVER-- (the microphone reverberation gets to be too much, and reveal Deadpool)
Deadpool: Uh... whoops... Hehehehe..... The answer is yes, they'll get RIGHT to it. Hehehehehehehehehe.
(MSM):... We apologize for Deadpool ruining this.
Deadpool: Uh, what are you- (He was put in the ball-eating Prometheus punishment again) AAHHHHHHHH!!!!
Dark Dragon Scourge Spaceship
Dark Dragon: WHAT DO YOU MEAN NONE OF THE REBELLION FELL FOR IT?!
Chang: It's exactly what we KNEW would happen. Nivawk.
Dark Dragon: RAAAAAAAAAAAAAAAAAAAAAAAAAAAA!!!! Alright, new assignment. ONE of us must abduct Nivawk so that that... RATBOT WITH WINGS... Doesn't snitch on us again. Any volunteers?
Pal and Joe: Pass!
Mortimer: Pass!
Anti-Wanda: Pass!
Anti-Cosmo: Big pass!
Bananas: EXTRA BIG PASS!!
Dark Dragon:... Not even the ones ACTUALLY capable of doing it?!
Chang: At this point, the Rebellion has found ways to keep Nivawk from ending up captured. Nivawk won't be alone in his scouts anymore and will be waiting for ANY attempt at abduction.
Dark Dragon: "...... Alright, FINE?! Then new NEW plan?! We'll just have to take over my homeworld SO FAST, it wouldn't give the rebellion time to think?!"
Meng Tao: "D'oooooh, then that would forgo careful strategy and that would mean we would just have to, clumsily bumrush into things!"
Dark Dragon: "Well it's better than giving the rebellion time to give a warning that'll ruin everything!"
Mercurymon: "Ugh, so much for revaluating for the better."
Dark Dragon: 'Look, if I tell you guys of my big plan, would it make the lack of a subtle plan less painful?"
Chang: "Try us."
Later...
Chang:... Well, it's not the kind of plan I was EXPECTING, but... A cat who wants the American Dragon's guardian dog's... Medallion?
Dark Dragon: Seems that the medallion itself is important. It comes from this place called... Ulthar.
Anti-Wanda: "That sounds strangely out of the Love-Crafters Mythos."
Anti-Cosmo:... How would you even KNOW THAT?!?
Anti-Wanda: I read it millennia ago.
Anti-Cosmo: MILLENNIA?! IT'S A 20TH CENTURY STORY!!!!
Anti-Wanda: It's a Fox story?
Anti-Cosmo: NO! I MEANT IT CAME FROM A STORY FROM THE 1900'S, HOW WOULD YOU BE ABLE TO READ A STORY FROM THERE, MILLENNIA BEFORE IT BEGAN TO EXIST?!
Anti-Wanda: It's called, A-MAGIC!
Anti-Cosmo:... Sometimes being opposites to fairy couples, can be REALLY annoying. Anyway, DD, how is this going to help us conquer your world quickly?
Dark Dragon: "Details to be revealed as we progress."
Anti-Cosmo: Oy. Sometimes I HATE surprises.
Dark Dragon: Well, get used to it. We're almost there. (They entered the Solar System of the American Dragon world)
Chapter 2: Jake's World Invaded
American Dragon Earth (Present)
(Deadpool): "So we're skipping the part where we show how the Long family got captured?"
Jake:... So... You guys have a genius idea how we can get out of this given the fact you blew your cover like morons?
Lord Shen: We're working on it.
Jake: Really? Because it seems to me like you've been standing there not saying anything for almost an hour.
Lord Shen: Strategy doesn't come up quickly you know!
Lao: "I couldn't said it better myself."
Jake: "And alchourse you agree with him, Grandpa."
Lord Shen: See, everyone? SOMEONE here has a brain he knows how to use.
Icky: Sure, rub it in more, why don't you? Oh, while we're at it, why don't we rub your STUNT WITH PO'S HOME VILLAGE AND YOUR RELATIONSHIPS WITH FAMILY AND FRIENDS?!
Lord Shen: PREHISTORIC ONE, DON'T EVEN START!!
Icky: Then don't YOU even start!
Lord Shen: UGH!!!
Haley:... You guys are weird.
Iago: Kiddo, that's an understatement.
Haley: I'M 19, I'M NOT A KID ANYMORE!!
Iago: WELL, KIDDO-ADJACENT, THEN!! Sheesh, I hate it when characters from wrapped-up shows grow up because of fanon gods. It's such an anomaly why some of them get stuck in kid bodies.
Jake: "Ugh, okay, look, I'm sorry for getting rough with ya, it's just.... I kinda didn't planned for Dark Dragon to come back!.... Nor him being, back to when I was younger, didn't he used to be bigger when we last fought him?"
Icky: "Ehh, I'm betting Fang and Green Kaa must've took those old powers then they brought him back to make him a member of that empire group he has now."
Jake: Green Kaa? Isn't Kaa already green?
Icky: "Actually he's more of a brown-coloring in the original first movie, the OTHER color was kinda a misprint in the sequel."
Shifu: Besides, what he speaks of is, different from Kaa altogether. You see, the last time you fought him, he was at his most powerful form. We've been fighting him at his least powerful form.
Max Cat: And we mean a GREENER Kaa. Malock. He can resurrect people or get them out of crappy situations like Dark Dragon was in. He's been... Well... Leading his own villain team, WHICH HE USURPED YEARS AGO, against us and... Hasn't really did anything BIG until now.
Jake:... AWWWWWWWWWWWWWWWWWWWWWWWWWWWWwwwwwwwwwwwww MAAAAAAAAAAAAAAAAN!!
Frank: What, nobody told you? NOT EVEN FU?!? HE'S BEEN WITH THE JUNGLE CREW FOR YEARS!!
Lao: Yeah, APPARENTLY, he was WITH said Jungle Crew, WITHOUT ME KNOWING!
Gloria:... Seriously? He's been at this for years, and he managed to keep that secret for THIS long?!
Lao: Wouldn't be the first time.
Icky: "How did you NOT noticed his absence?!"
Jake: "Fu takes long periods of time being absent a lot. I, kinda assumed he went gambling again. And an extended one at that. Though now that I'm REALLY thinking about it, I'm starting to think that MAYYYYBE something was up!"
Tai: Oh PFFT, NOW you notice?
Lao: I'M OLD, OKAY?!? DON'T JUDGE ME!!
Matt: I'm EQUALLY surprised that JAKE here didn't figure it out either. AND HE'S SUPPOSED TO BE MUCH OLDER AND... Married to Rose?
Jake: Married to Rose.
Matt: AND YET, HE'S STILL GOT THE CLUELESSNESS OF HIS TEENAGE SELF!!
Jake: Nobody's perfect, man.
Brandy: Ugh, I HATE loud arguments, especially when the big bads are RIGHT HERE LISTENING TO IT so that they A. Overhear us talking about an escape plan, and/or B. GET ANGRY/ANNOYED/ACTUALLY BEMUSED AND LAUGHING FROM OUR LOUD ARGUMENTS!!
Archimedes: Says the bitch with anger issues and a mean streak.
Brandy: OH COME ON, THAT WASN'T EVEN A BIG BURN!!
Icky: "Yeah but it was a while we used that clip, so..."
Brandy: ".... Ugh, I wish for Spongebob and the other absentees can come for us."
Icky: "Well even then, the Scourge Dorks might plan ahead for them, cause at most, they're just sea creatures, a squirrel, a pony and a griffin. And since it's part of the revaluating regimen to take a chill pill on always relying on Gazelle, I have to be honest here, this is the whole pickle jar of pickles."
Sparx: Besides, we didn't always need SpongeBob to lead us. Spyro's done it so well, and this is no different... Regardless of our current circumstances. I'm sure THOSE guys are doing just fine without us.
Cutaway
Present
Sparx: JUUUUUUUUUUUUUUUUST fine.
Cynder:... I'm surprised you survived THIS long on Spyro's side before me and even the Lodgers when I was' corrupted again.
Sparx: What can I say? Dragonflies are hardy creatures.
Skipper: PFFT, sure!
Sparx: SHUT UP!
Jake: "..... This is gonna become the weirdest part of my life, isn't it?"
Haley: Compared to the rest you've been through, you mean?
Jake: I mean, in a cartoony way since, you know, cartoons exist.
Sam: We're not even AT our weirdest right now. You should've watched OUR show and played OUR games, like that VR game we previously mentioned.
Max: Or, you know, just watch one of the old-classic cartoons from the 20s. That's cartoons at their cartooneist.
Dark Dragon: Okay, as much as I LOVE watching you all argue like a dysfunctional family at the worst family reunion of all time, ON A MONDAY, it's already worn its mark. I need to focus.
Brandy: Oh, really? You think THAT'S noise? THIS IS NOISE! (She sung her extremely awful singing voice that actually caused everyone to hear it have their ears do random cartoony things)
Lola: AAAAAAAUUUUUUUUUUUUUUUUUUUUUUAAAAAAAAAAAAAAAAAAAAAAAAAA!!!!
Dark Dragon: AHHHH!!!
Mercurymon: "(Strained) One would think having captured the Lougers would be a GOOD THING?!"
Dark Dragon: Don't give into that annoyance! Let's just soundproof their containment!
Chang: And let them plot an escape plan?
Dark Dragon: WE CAN'T FOCUS IF THEY'RE DOING THAT ALL DAY!!!
Chang: Well if we leave them alone and out of earshot they'll escape and thwart our plans.
Dark Dragon: CHANG!
Chang: I'M JUST SAYING, THEIR CARTOONISH NATURE IS CRAFTY!!!
Dark Dragon: UGGGHH!!! CAN SOMEONE PLEASE GET THAT MEDALLION ALREADY?!?
Mercurymon: "We don't even HAVE IT YET, REMEMBER?! THAT CAT STILL HAS IT?!"
Dark Dragon: "GAAAAH?! THIS ANNOYANCE IS MAKING ME FORGET DETAILS LIKE THAT?!"
Meng Tao: Why can't we just kill the Lodgers?! We have them in our grasp, we can just end them right away!
Dark Dragon: And risk having ANOTHER hero team and their allies come at us angrily?
Meng Tao: AT LEAST IT WOULD GIVE US TIME!
Dark Dragon: SILENCE!!! I, KNOW, what I'm doing. ANYONE who is willing to obstruct me will ANSWER to me!
Mushu: No wonder it took you guys THIS long to do an episode-based evil plan and mostly just did collabs and cameos. You SUCK compared to the Villain League and Team Nefarious.
Dark Dragon: "...... Did, you, just compared me, TO TEAM NEFARIOUS?! I MEAN, THE LEAGUE I DON'T MIND AS MUCH, THEY'RE DEBATABLY EQUALS, BUT, YOU COMPARED MY GROUP, TO A COLLECTION OF JOKE VILLAINS?!"
Icky: "Hey, give those joke villains credit, THEY got to have abit more episodes then you guys!"
Dark Dragon: THEY WERE THE LAST OF YOUR THREE VILLAIN TEAM ROSTER TO COME INTO YOUR LIVES!! WE ONLY CAME BECAUSE OF SOME TIME-TRAVEL INCIDENT AND NEFARIOUS CAME IN BECAUSE OF A THIEF AND COBBLER INCIDENT INVOLVING A MECHANICAL ARMY AND AN ELECTRIC EEL!!
Fidget:... Wow, when you put it like that, you guys SHOULD be in Nefarious' shoes right now, with being the second-recurring villain team in the-
Dark Dragon: ARE YOU DISTRACTING ME WHILE SOME OF YOU COME UP WITH A PLAN?!?
Icky: "Uh, duh, we aren't at that part of the plot yet, we're honestly just having banter."
Meng Tao: "Thus far, he sounds earnest in this-"
Dark Dragon: "MENG, AS ONE OF MY STRAGIESTS, YOU SHOULD PRACTICE SOME CAUTION?!"
Jake:... Did, you become paranoid?
Frank: With the rumors of a Scourge Rebellion popping up, and the fact that Nivawk may be a part of it, I can see why.
Krebbs: Yeah, the thought that a hawk-droid may be watching you everywhere you go, can wreck your mind.
Dark Dragon: WHY COULDN'T WE HAVE JUST CAPTURED HIS BLOODY METAL ASS?!
Meng Tao: Because we already established he won't be alone anymore.
Dark Dragon: SO?!?
Meng Tao: SO IT COULD BE A PROBLEM IF THEY HAVE TRANSMITTERS!
Dark Dragon: RAAAAAHHH!! ANYONE HAVE ANY PRO- (Chang just dumped water on him, calming him down)... Thanks... Anyway, uh, what's status on locating the Jungle Crew and their location with the naked cat?
Mercurymon: "Nidhiki and Krekka lost them. That group apparently disappeared without a trace."
Dark Dragon: "D'OOOOOOH?! Okay, lesson learned for future events?! DON'T BUM-RUSH BIG PLANS?!"
Icky: "Hey no sweat it, ya been out of the game for awhile, mistakes happen."
Lord Shen: "Can you please not comfort one of our serious enemies?"
Icky: "Hey, fair's fair, this is the Scourge Imperials first serious episode and it's not a collab nor a cameo, it wouldn't hurt to give the guy LIMITED slack."
Dark Dragon: "DUUUUH?! THESE IDIOT MISFITS ARE MAKING LOSE MY TRAIN OF THOUGHT?!"
Meng Tao: "How's about we have Hundun and Zhou watch over these fools instead, so you can get yourself together?"
Dark Dragon: Absolutely NOT! You know what happens when a villain leaves their nemeses. They end up escaping and stop you, regardless of help.
Jake:... You really ARE paranoid.
Dark Dragon: SILENCE!!
Haley: Yeesh, this guy's acting like an overgrown chi-
Jake: HALEY, LET'S NOT ENCOURAGE THE ENORMOUS F***-YOU DRAGON INTO BEATING UP THE YOUNGEST IN THE FAMILYYYY!!
Haley: I'm not going to be the youngest for long. Isn't Rose pregnant with your kid?
Jake: WE NEVER GOT THAT FAR YET!!
Haley: Just saying, you're at that age where it's bound to happen-
Dark Dragon: I SAID SILENCE!! Don't ANY of you shut up for 2 seconds?!
Sam: Actually, yes.
Dark Dragon 10 SECONDS, I MEAN- AAAHHHHHH!!!... Don't let it get to you, that's how they work! They aggravate you into freeing them, often by accident. Look, I'm STILL not leaving them unguarded, NOR guarded by any others. You know what they say. Keep your friends close, and your enemies CLOSER, so THAT'S what I'm doing.
Icky: "But what if Nidhiki and Krekka fail so epicly that it'll haunt your reputation for the rest of your life?"
Dark Dragon: "..... (Zooms off)?!"
Chang: "..... (Facepalms) Ugggggghhhhh, it was too early for this, more time was CLEARLY needed."
Mercurymon: "Yeah, I'll just go ahead and get Zhou and Hundun to watch these fools over instead, I can NOT stomach these fools!"
Chang: THOSE TWO HAVE A LONG HISTORY OF INCOMPETENCE!!
Mercurymon: WHAT CHOICE DO WE HAVE?! Compared to the others available at the moment, they're the best we got. Also, do you REALLY want to stomach this moronacy of the Lougers?!
Meng Tao: "I have to side with Mercuymon, here, Miss Chang, I already suffered enough stupidity from Lu Kang to last A LIFETIME, I don't want to be made insane by these clowns!"
Chang:... Fine, but if this goes as well as I expect it to go, then don't THINK Dark Dragon will be easy to reason with. This is clearly getting to him more than it is all of us.
Shenzi: You guys REALLY need a member that specializes in therapy-
Chang/Mercurymon: SILENCE!!
Meng Tao: "Actually, that's a fairly decent suggestion-"
Mercurymon/Chang: "DON'T ENCOURAGE THEM?!"
Meanwhile...
Nidhiki: (He and Krekka were still looking around).... Ugh, this is beyond exhausting.
Krekka: Aww, cheer up. We'll find them eventually.
Nidhiki: When I hear THOSE words coming from YOUR mouth, it doesn't work.
Krekka: Please, I may not have all my screws tight, or even TOO tight, but I'm actually competent in many ways.
Nidhiki: Oh really? Like what?
Krekka: "..... I'm strong."
Nidhiki: "Strength is not inherently the same as MENTAL and INTELLECTUAL COMPETENCE?! You could have the strength of Disney Hercules, and if you're still as dumb as you are now, you'll just be an over-powered idiot."
Krekka: "I feel like you're just angry about not getting the rubbery puppy and the fur-free kitty."
Nidhiki: "..... Not dignifying this conversation anymore. Just keep looking!" (They transformed into vehicle modes and skimmed around the area)
Krekka:... You, uh, think they went this way?
Nidhiki:... Yeah, no, I'm not gonna say it. I'm SURE they went this way. What else makes pawprints or footprints like these?
Krekka: "Yeesh, just asking!"
Nidhiki: Let's fly! (They fly following the tracks)
Scourge Rebellion Contemporary Sewer Base.
Timon: "Wow, for a base in the sewers, this smells surprisingly better!"
Turaga: "Air Fresheners and alot of de-odor scent products go a long way."
Timon: "Well, then sorry in advanced if Pumbaa ruins that."
Pumbaa: "Heeeeey!"
Turaga: At this point, we've gone numb to stenches of ANY kind.
Pumbaa: That's... A good thing, I guess?
Tantor: For them, maybe, but for us? I don't think so. Unless we gotten used to your smells and can't smell it anymore.
Timon: You really want to test that and find out?
Terk: Yeah, no. Turns out Pumbaa's stench gets worse every time we DO try to get nose-blind to it. That stench of his, is NOT natural.
Yan Yan: "Tell me about it. Even Stink Demons smell better than the warthog."
Timon: That's what makes him powerful. He's essentially a living stink bomb.
Yan Yan:... True, I guess.
Turaga: I'll take you to the meeting soon enough.
Louis: Good, because I'm not one of the alligators who LOVE living in the sewers.
Sewer Gator: "(Seen a sludge jacuzzi) Hey don't knock it till ya try it, pal."
Louis: WAAAHHH!!!
Tantor: AAAHHHH!!! ANOTHER ALLIGATOR!!
Turaga: Ahem! We must keep moving. Ignore the Rahi you call 'animals' here. They have nothing to gain hurting you.
Yan Yan: Then GET us inside already, you old machine!
Turaga: I would ALSO advise NOT insulting me please.
Yan Yan: Oh, sorry, I, assumed you wouldn't be bothered by insults being a robot.
Turaga: We are not robots. We were made to feel emotion by the Great Beings. Now enough with the banter and don't make it harder for me to help you...
The Turaga takes the group inside the HQ.
Turaga:... When Nivawk informed us the Dark Dragon was targeting this world, we had to act fast.
Yan Yan: Well, for a rush job, it's, decent.
Turaga: Mata Nui expects the best from his very children.
Yan Yan: I'm sure the big guy would be proud. Now, can we make him MORE proud and quell this threat? The LAST thing we need is them learning about this medallion.
King Louie: 'Wait, I thought that's a coin."
Yan Yan: "It's, abit of both."
Turaga: I'm afraid we may have equally-big concerns here.
Timon: Because of course.
Pumbaa: Timon!
Timon: What?! Someone had to say it.
Turaga: It appears that there's something big on this world. There's some traces of unknown Makuta presence on this world.
Rutt: Okay, I seriously doubt that.
Maurice: Me too. This doesn't look like the kind of world with that much of an acknowledgment to anything Bionicle.
Turaga: I'm afraid it's true. In his time, Makuta spread several safe havens across the UUniverses to invade at a future date so that he may expand even beyond his banishment. We have detected that ONE of them is here.
Nala: Does Dark Dragon know about this?
Turaga: So far, no. Though we can only hope this stays that way. He's been too occupied with your Lodger allies lately, and fears that they'll ruin his attempts at relocating.
Matoran #1: The guy's gotten pretty paranoid about it, too.
Roger: Well, whoo-boo-boo-boo-boo wouldn't if it involves the Lodgers? They use humiliation as a big weapon. It could make you guess their plans a LITTLE too much. Take it from me. I know cartoons, and THIS is the best way a cartoon universe could make a show like THIS work... Regardless of the questioning about if kids should watch it anymore... Or read it.
Julian: I have no idea what that banter is supposed to mean, especially coming from HIM, so I shall go with it.
Turaga:... You are all... Quite delusional, I see.
Roger: WE ARE NOT- Okay, maybe a little. But I was saying-
Maurice: Give it a rest, Rog. It's better that way.
Simba: We never even got your name.
Turaga:... Of course. I am Turaga Mohio. I serve as one of the latest curators for the armies of the Scourge Rebellion.
Yan Yan: "How original of you using one of your enemies' names."
Fu Dog: "If ya think THAT'S unoriginal, you should've seen Team Nefarious' hero counterparts. They litterally call themselves the Anti-Team Nefarious Movement, well, something among those lines."
Yan Yan: "Just something I'm pointing out."
Timon: "Well I guess we're abit outta luck if all the Lougers are caught."
Mohio: "Not exactly. The three founders and 4 other members are still left."
Timon: "Well okay, the vast majority are caught, but let's be honest, the majority caught likely includes the Lougers that can be ACTUAL threats! I bet what is left is Spongebob, his canon friends and maybe the grouch griffin and the showboat horse!"
Mohio: "Essentially true. That much is accurate to what Nivawk reported."
Mort:... I forgot what we were talking about, what were we talking about?
Mohio: Oh, yes, the unlocked Makuta army on this world. We have located it, but given how active Dark Dragon is, we must destroy it quickly.
Terk: Pssh, we can destroy things quickly... With the Lodgers. We took down the Villains Act in the AUU TOO easily.
Tantor: Buuut, I'm sure you know how powerful Dark Dragon is. He's got those crazy shade demons of his.
Terk: Pssh. Of course YOU'D say that. You're afraid of your own shadow.
Tantor: You want me to sit on you for the umpteenth time in a row?
Terk: NO!!!
Tantor: S'what I thought.
Mohio: "That is a legitimate concern though. But we should count our blessings that the Dark Dragon has lost his greater form when Fang first brought him back."
Genie: "But what if he tries to get it back?"
Julian: Well, we got YOU.
Genie:... How many times have we been over this? I can't just solve things magically on demand. That's KIND of the job I was FREED from, remember? Even if it's in favor of my friends, the genie council has lately been trying to exercise limited magical wishes for free genies on-demand with-
Julian: Blah blah blah bleh, genie politics, doesn't matter, you have so much powerfulness. If I had that power, I would not poop it off like poop!
Genie:... Okay, I forgot who I was talking to. Sheesh. How do they make heroes these days?
Mohio: We don't need the powers of a genie, anyway. We've managed well without it.
Genie: Hear that? You guys don't need my power when you've got-
Julian: Blah blah blee blah.
Genie:... When you got- (His head turns to Julian) Blah blady blee ble (Normal) These guys to- (Juliah head) Blaaaaa blabla poopie (Normal) Do better work.
Julian: HOW DARE YOU TAKE MY ROYAL HANDSOMENESS?!
Mohio: He's right, nonetheless. Besides, they have plenty of anti-magic members with them to keep us from going far with it. This secret hidden Makuta army could be as powerful and dangerous as Makuta was in his prime. This world is in grave danger of destruction, and they are not willing to serve Dark Dragon. All they would see him as is someone who uses Makuta's power for selfish gain.
Tuke: "Probably not helping that Dark Dragon didn't had all that great of a time with the last Makuta Army he tried to free either, ya know, the one with the giant robot Asian dragon thing?"
Julien: "Oh I remember seeing that episode, IT WAS FUNNY! (Laughs)!"
Mohio: "That actually makes this worse."
Simba:... When you put it like that, that DOES sound like a major concern.
Pumbaa: Which makes it all the more important to destroy them before Dark Dragon gets them.
Julian: Why don't we just have Genie snap and blow them all u- (Genie just took his mouth away) MMMM!!! (Muffles in comical rage)
Genie: "As before, Free Genies are being restricted even harder now thanks to a free genie ending helping out a Thieves Guild too much in the Dragon Realms. Sure, I may be doing hero work so they're not AS bad as me, but there might be some things that would still be pushing it!"
Louis: "And that would include destroying a demon robot army?"
Genie: "Well, it's an issue of preventing folks from over-relying on magic, espeically in consideration to that Fritz that happened awhile back. Over-dependence on magic made this mana drought ESPEICALLY bad."
Maurice: He's right, you know, your highness.
Julian: Mmmm mm mmmm mmm MMMm mmmm mmmph!
Mort: What did he say? You need another foot rub? (Julian kicked him away)
Mohio:...
Maurice: Never mind him. Where is this hidden Makuta army? Once we get the Lodgers, we can help them out and get there before Dark Dragon even gets word it's here.
Tuke: Great, how do we do that?
Fu Dog: We'll think of something. We always do.
Mohio: We have already thought of a plan.
Timon: You have?! What do you need US for then?!
Mohio: "Because the plan INVOLVES getting you and the Lougers involved."
Timon: "...... Oh. Happy to be included then."
Mohio: All you must do is rescue the Lodgers. INCLUDING Yan Yan.
Yan Yan: Me?
Mohio: As long as Dark Dragon is too distracted by the medallion, whatever importance it has, he won't find this hidden Makuta army. That'll give us enough time to destroy it.
Yan Yan: Sounds... A LITTLE sound.
Sebastian: Let's see how long it takes for us to keep THAT up.
King Louie: Oh ye of little faith, crabby. We can do this. Even if it means we get the snotty tar beaten out of us a hundred times.
Roger: HAH! I'd get through all that like a p-b-b-b-b-b-b-bro.
Fu Dog: Easy for YOU to say, you're more cartoon than us.
Simba:... So, how do we pull it off?
Timon: You're the leader.
Simba: Actually, you, I, and Pumbaa are. Our crossover WAS called 'Simba, Timon, and Pumbaa'.
Timon: Pssh, like I'd even FORGET. I thought copyright would leave Jonathan Oosterhof to continue more with Benny, Leo, and Johnny or something. But whatever. Anyone AROUND HERE HAVE A PLAN?!?
Sebastian: Got me, mon, no idea.
Timon: Yeah, didn't expect you to have one.
Louis: Lead him around one way so we can save the Lodgers?
Timon: No no no, one that's less obvious and one the big DD won't expect.
Terk: We distract him by fighting him while we save the Lodgers?
Timon: NO! Anyone else?
Tantor: Run around as a distraction?
Timon: Louis already said that.
Tantor: No, he just said that we lead him around one way, not run around randomly.
Timon: Well, forget it.
Tantor:... I can't. Elephants never forget.
Timon: That's a stupid speciesist stereotype. I thought you'd know better than that.
Tantor: Some stereotypes can be true.
Timon: Then tell me ONE memory you have, WHILE YOU WERE BEING BORN!
Tantor:......
Timon: See? Stereotype. Now, ANYONE ELSE GOTTA PLAN?!?
Mohio: If I could make a suggestion, Dark Dragon isn't present with the Lodgers, and Zhou and Hundun guarding them.
Timon:... Really? DD couldn't bother to keep his friends close, and his enemies closer?
Simba: My best guess is that they thought Krekka and Nidhiki failing to stop us would make him look bad.
Timon: Ohho, sure, because lord knows that your REPUTATION is more important than your GODDAMN REGIME STILL STANDING!!!
Pumbaa: But it still gives us a good advantage. We CAN go in and take them both out.
Mohio: One cannot just walk up to their holding field and save them. It could be a trap.
Timon:... Mmm, he has a point. We are talking about a vengeful rhino warden and a Komodo Dragon from an interactive Kung Fu Panda game after all. Those two don't sound like slouches.
Mort: I can distract theeem!
Julian:... Mmmm mmm mmmm mmm- (Genie just put his mouth back) AAHHH!! MY ROYAL TALKER IS BACK!! I WISH I COULD KISS IT!!... Ahem, what I said was, that's not a bad idea, Mort. He IS the most expendable.
Nala: Really not surprised YOU would say that.
Julian: Am I wrong, though? Mort cannot feel pain, remember?
Nala:... Hmm... Okay, I'll give you THAT much, but it is still typical of you.
Julian: THEN BY THE POWER VESTED IN ME BY SIMBA, TIMON, AND A PUMBAA, BLAH BLAH BLAH BLAH BLAH, MAKE HASTE!!
Mort:... Which way do I go?
Julian:... Yeah, that was too soon.
Yan Yan: ".... Oy, If this is what you people are like, I can only imagine what the Lougers are gonna be like."
Maurice: "Trust me, LKRz mostly played us straight. Scroopfan, gotten alittle "creative" with how the Lougers behaved."
Yan Yan: "Well, at least I would only have to meet them once and then go our separate ways."
Rutt: "(Quietly) Ten Pounds of Grass saids the naked kitty ends up joining the Lougers."
Tuke: Isn't there grass all around us? What would I want with ten pounds of grass other than food or the fact that it'll give YOU cramps if DD ends up chasing you?
Rutt: Oh, ha ha, HAAAAAAAAA!!!
Simba: We must head out. The Lodgers need us.
Timon: Pssh, I'm sure they can get out of that themselves.
Pumbaa: 10 pounds of grubs says otherwise.
Timon: You're on.
Pumbaa: WAIT, uh, 5 pounds?
Timon: Too late, deal has been made.
Pumbaa:... As Jake would've said, AWWW MAAAN!
Maurice: "Oyyyy."
French Narrator: Meanwhile...
Spyro:... Anyone have an idea yet?
Skipper: Nohoo.
Kowalski:... Wow, even Skipper?
Skipper: Don't start, Kowalski!
Lord Shen: "I'm brainstorming, still in progress."
Sparx: IT'S BEEN HALF AN HOUR, AND NOBODY HAS A GOOD ESCAPE PLAN?!? I'M SORRY, ARE WE THE SHELL LODGE SQUAD, OR THE SHELL LOSER SQUAD?!
Spyro: Sparx, can you not be like that?!
Sparx: I'M BEING LIKE THAT ALL I WANT!! YOU GUYS HAVE GOTTEN OUT OF S****Y SITUATIONS LIKE THIS! Why doesn't Cynder just use her Avatar Cynder form?
Cynder: These shackles are magical and supposed to handle our abilities. THIS is a prison Avatar Cynder can't get out of. Dark Dragon didn't waste his absence getting worse, remember?
Sparx: OF COURSE I DO, YOU STU- (He remembered who he was talking to)-... Pendously gorgeous future sister-in-law.
Spyro:... Did you REALLY have to coin her like that?
Jake: WILL YOU COME UP WITH A PLAN ALREADY?! I'm already worried about Rose.
Sora: We'll save her soon, Jake, just give these IDIOTS time to make their thinkers work.
Tai: Wow, even YOU'RE getting cranky in here?
Hundun: HAH! And suddenly, even for over 30 minutes, this is hilarious.
Zhou: I KNOW, RIGHT?! When you get past the annoyance, these guys are doing their ACTUAL and INTENDED jobs as cartoons.
Shenzi: Some of us ARE from more serious shows, you know.
Hundun: Oh? And which ONE of you guys are from non-comedic cartoons? At this point, it's against cartoon law to not have characters that make people laugh.
Banzai: ARE YOU TRYING TO DISTRACT US FROM COMING UP WITH A PLAN?!
Hundun: Would you be surprised if we said 'No, but doing that's a happy accident"? Cause otherwise we were earnestly commenting on how hilarious this is.
Icky: "Well either way it still makes you two assholes."
Hundun: It's kinda what we do. I don't know what you were expecting from villains. Then again, you expect anything from everything.
Zhou: That's what makes it so fun. But please, keep failing to come up with a plan so we can laugh like assholes.
Lord Shen: I swear, when we get out of here, we'll tear you up so bad, you'll WISH Malock never left.
Zhou: Oh, I'm TOTALLY scared! (He kicked him in the groin)
Lord Shen: GooAAAAAAAAAAAAH!!!!
Icky: HA!!! (Zhou did the same thing to him) AAWWWWW, MY FRIGGIN NARDS!!!
Hundun: HAHAHA! Anyone else laughing is next.
Boss Wolf: (He was hit in the crotch next as he had a comical expression on his face) HUAAAAUUAAAAHHHHAHAHA!!! MY BALLS!! I HAVEN'T EVEN USED THEM OUTSIDE OF M**********N YET!!!
Hundun: WHO'S NEXT?! (Mort ended up ramming into his and Zhou's crotches as they did more comical exclamations of pain)
Mort: I'M COMING, SHELL LODGERS!! (He rammed into a wall)
Lao:... What, was that?
Alex: Mort?
Mort:... Hi! (Hundun and Zhou got angry)... AAAAAAAAaaaa! (He zoomed off)
Hundun: (Before Zhou could follow him) NONONO, hold on! He could want us to follow them, like two cats made angered at a very impudent mouse- (Mort ended up biting their crotches as they had their eyes cartoonishly engorged, with Jake's crew and the Lodge scoffing at their misery)
Mort: YOU WANT ME NOOOOW?! (He zoomed off with a comical sound effect)
Hundun:... Don't... Let the little rat know it gets to us! Dark Dragon gave us orders and... Expects us to follow them!
Mort: (He bounced all over like a pinball and managed to hit them in the groins multiple times while doing so)... HAHA! I AM A PINBALL!!
Hundun: ALRIGHT, THAT TEARS IT!! GET OVER HERE YOU LITTLE' S***!!!
Zhou: What about our order-
Hundun: THAT RODENT MIGHT RISK FREEING THE LOUGERS ANYWAY, SO WORRY ABOUT THE ORDERS SECONDHANDEDLY! ALSO, THAT LITTLE PEST'S ANNOYING?! WE CAN GET BACK HERE BEFORE THOSE JUNGLE CROODS TAKE THESE GUYS AWAY! BESIDES, THEY GAVE US A FREE HOSTAGE SHOULD THEY BE LOST!! GET HIM!!! (They chased him, leaving the Jungle Crew to arrive)
Jake: FINALLY! What took your flabby butt so long? (Sniffs).... Dang dawg, were you in the sewers?!
Fu Dog: "Don't ask.... Also don't ask about Lao's store."
Lao: "WHAT?!"
Fu Dog: "I said don't ask!"
Haley: "Wait, isn't that Olivia's cat?"
Fu Dog: "Looooong story with that one."
The Lougers and the Longs were freed.
Genie: "(As a Tour Guide) I'm sorry, but we may have to cut the tour short, complications with invading villain teams and all that."
Mort's Location
Mort runs around comedically as Hundun and Zhou chase them, surprising Zhog's Komodos.....
Zhou: "(Sees them)..... DON'T JUST STAND THERE, HELP US?!" (They did that as Mort ended up getting past them and right into the Jungle Crew's grip)... I TOLD YOU WE SHOULD'VE FOLLOWED ORDERS!!
Hundun: NO YOU DIDN'T!!
Zhou: DARK DRAGON IS GONNA KILL US!!!
Hundun: No he won't!
Fu Dog: Well, maybe he just might, considering you FELL FOR OUR TRAP!
Zhou: Oh, we'd say that... IF we didn't plan ahead. (The Rahkshi and swarms of Vahki came out with weapons at the ready)
Jake: HOLY SPLOOGE!!!
Shenzi: Wohohohoa. Dark Dragon really DIDN'T waste his time. Those guys look WAY better than we last saw them.
Skipper: Kowalski? Analysis!
Kowalski: It would appear these new Vahki and all 6 Rahkshi have been outfitted with some Energized Protodermis.
Melman: But isn't that stuff, like, super-rare?
Kowalski: Nothing that DD's time couldn't fix- (the Rahkshi and Vahki's weapons fired at them as they were lucky to have BARELY dodged!)... Okay, let's shut up and run! (They left)
Hundun: Why does that always happen?... AFTER THEM?! (The Komodos  teamed up with the Vahki and they all chased after them)
Zhou: "(Gets to the alarm first) Never hurts to be careful! (Pulls it to trigger the alarm to warn the other Scourge Members then resumes the chase!)"
Lucky Jack: UH, GUYS?! WE GOT COMP'NY!! (They saw all the other Scourge members arriving)
Pal: YOU AIN'T GOING NOWHERE, BUSTERS!!
Ogremon: YOU HAD ONE JOB, YOU TWO! ONE, EFFING, JOB!!
Jake: Okay, I can't take this! DRAGON UP! (He turned into his dragon form and flamed at all of them)
Joe: AHHH!!
Quackerjack: CHEATER!!!
Haley: DRAGON UP! (She transformed as well along with Lao and joined in the fight alongside Spyro and Cynder)
Fu Dog: OOHOOHOO, DRAGON FRENZY! (Elemental breaths flew out everywhere until the 6 Rahkshi all fired sphinx hair nets, which Spyro and Cynder, as non-native dragons, burned away allowing them to resume the fight)
Vademon: DAMMIT, CAN'T YOU MACHINES DO ANYTHING RI- (One of the Rahkshi pointed their weapon at his brain) AHH, NOT THE BRAIN, NOT THE BRAIN!! (The Rahkshi shrieked in communication as all six of them started setting up traps)
Timon: HAH! SUCK IT, YOU-... WHOA, POOP! (They started dodging their traps)
Br'er Fox: "(With Br'er Bear at the front gate).... QUICK STUPID?! CLOSE THE GATE?!"
Br'er Bear: "Uh, right! (At the Steering Vale Wheel)..... Uhhhh, is it, righty-tighty, or lefty-loosey?"
Br'er Fox: "Duh, duh, IS THIS REALLY THE TIME TO ASK THAT QUESTION, DUMMY?! (Bonks him in the head)! LET ME HANDLE IT?! IT'S OBVIOUSLY, RIGHTY-TIGHY?! (Turns the Vale Wheel right, but it ended up making the gate so opened that it can fit an entire elephant)!....."
Br'er Bear: ".... D'awwww, it's okay, Br'er Fox, I'm sure they didn't saw tha-" (They went straight through)
Brer Fox:... YOU IDJIT!!! (He bonked him on the nose with his club)
Brer Bear: OW!
Brer Fox: SEND ALL THE VAHKI WE GOT!! CHASE THEM DOWN AND BRING THEM BACK! WE ARE NOT LETTING THEM ESCAPE THAT EASILY AND HAVING ANOTHER RAGE FROM DD!! NOW!!! (Vahki went to runner mode and chased the heroes while this played)
Yan Yan: "(Sees Vahki) These cretins are more persistent then I hope."
Icky: "Kinda comes from the fact that Dork Dragon REALLY doesn't want the Dork Imperials first-ever on-own bout with us in a long time to instantly turn sour." (They begin to fight them off as they were chased)
Razoff: SUCK ON THIS!!! (He fired his gun at multiple Vahki as they ended up ramming into all of them)... WOW!... That's gotta be a new recor-
Lafayette: INCOMING!!! (Vahki blocked their entrance with the 6 Rahkshi armed up)
Skipper: AW CRUD!
Tito: LET'S RAM EM! THEY'RE JUST LEGO MACHINES AFTER ALL!!
Rita: WE'RE NOT EVEN RIDING A CAR, WE'RE JUST FLEEING!!!
Dodger: "Doesn't have to be US to do the ramming!"
Hundun charged aggressively at them at high speeds, of which the group dodged with a simple sidestep as Hundun ended up too fast to stop in time as he crashed into the blocking Vahki and all 6 Rahkshi!
Shenzi: "I always say, when in doubt, use a Rhino to solve your problems."
Banzai: You NEVER said that!
Shenzi: I just did!
Ed Hyena: EHUAHAHAHAHAHUAHUAHUAHUA!!
Spyro: MOVE OUT! (They head out until more Vahki appeared)
Fu Dog: JEEZ, THESE DUMB MACHINES JUST WON'T QUIT!!
Jake: (He flamed many of them, though it didn't burn them, it blinded them into hitting each other and falling apart) HAH! SUCK YOUR OWN RODS!!! NO ONE MESSES WITH THE AM-DRAG!!
Fu Dog: EXCEPT SO MANY OTHERS!!
Jake: OH SHUT UP! (More Vahki appeared)
Lord Shen: THERE'S TOO MANY OF THEM!
Kaa: I think Dark Dragon made them self-repairable.
Icky: "Ugh, confound magic and it's ability to give otherwise illogical ideas serious short-cuts! NOW WHAT DO WE DO?!"
Baloo: THIS! (He tossed many boulders at them)
Bagheera: Boulders? Really?
Baloo: AT LEAST I'M DOING SOMETHING!
Louie: PFFT, please, buster, they're too fast for that. Let me show you a REAL slick move! (He pulled a large tree down, and let go, smacking many Vahki down, doing the same thing multiple times) WHOOOOOOHOO!
Genie: (Turning into a tank) ALLLLRIGHT, BUDDY, WE'RE GOINTA WAR!!
Batty: THAT'S MY LINE!
Genie: I think you mean, it's OUR line. We got the same voice. NOW SHUT UP AND LET ME FIRE THIS CANNON!!
Duke: THAT'S WHAT SHE SAID!!! (He laughed)
Genie: "Oh get your mind outta the gutter, weasel boy." (He fired his cannon which, despite firing only ice cream, was enough to short-circuit them with the damage the force of the blast caused, but despite all they had fighting them, the Vahki just kept coming back)
Skipper: WE, WE CAN'T KEEP FIGHTING THEM! WE HAVE TO ESCAPE!!
???: YOU'RE NOT GOING ANYWHERE! (Krekka and Nidhiki appeared)
Nidhiki: We already failed to capture the Jungle Crew, we are NOT about to lose the Lodgers.
Krekka: I do NOT want to deal with Dark Dragon's insane fits!
Nidhiki: SO HOLD STILL!!
All Heroes: NO!
Nidhiki: (He paralyzed them with an electric attack)... YES!
Merlin: UGH!... I... I can't use my magic!
Genie: ME EITHER!
Chaos: Same here! We're all completely frozen!
Krekka: HAHAHA, YOU ARE FROZEN!
Nidhiki: KREKKA, I SWEAR TO MAKUTA, DON'T YOU DARE RUIN THIS MOMENT!... Time to do what we SHOULD'VE done when we had the chance. END YOUR ASSES!!
Krekka: But Dark Dragon said that would bring too much attention.
Nidhiki: FORGET WHAT HE SAID! IF WE DON'T, THEY'LL ESCAPE, AND NEXT THING YOU KNOW, THEY WIN! AGAIN!
???: Ahem! (Dark Dragon appeared behind him)
Nidhiki: NOT NOW BOSS! WE'RE TRYING TO- (Realizes)... Ohhhh... Nuts and bolts!
Krekka: Ohhohoho, we're scrapped.
Nidhiki: KREKKA, THAT BETTER NOT BE THE LAST SENTENCE I HEAR- (Dark Dragon grabbed them both by the necks)
Dark Dragon: YOU IDIOTS!
Nidhiki: HEY, UH, THIS, AHK, WASN'T OUR FAULT!!!
Dark Dragon: I KNOW THAT! I JUST NEEDED TO LET OUT STEAM BECAUSE OF YOU FAILING TO CAPTURE THE JUNGLE CREW! (He cartoonishly strangled their necks until their heads fell off, forcing their bodies to wander around looking for them)... And as for this escape... WHO WAS IN CHARGE OF WATCHING THEM?!
Mercurymon: "Ahem, I, went with my suggestion of placing Hundun and Zhou incharged of watching them when you made yourself absent, for, the purposes of maintaining sanity."
Dark Dragon: ".... Grrrrr. Figures as much! Clearly we're still a long way to true tolerance to their antics! But, something to consider improving on! Now, you misfits, I- (Gasps when he takes a closer look at the group, to see that they suddenly have radically different faces then expected, even being in different shapes)...... Duh, duh..... YOU, IDIOTS?! THIS IS NOT THEM?! YOU CAPTURED THEIR STUNT DOUBLES?!"
Krekka: "AW COME ON, THEY PULLED A SPACEBALLS ON US?! I CALLED SHENANIGANS?!"
Icky's voice: "SOMETHING WE DO BEST, GORILLATRON?!"
The Scourge Imperials all turned to look to see the heroes escape into the city and disappear into it!
Dark Dragon: "..... Well, ANOTHER THING TO CONSIDER IMPROVING ON?! NOT TRUSTING EASY VICTORIES?!"
Meng Tao: "So, what are we to do with the doubles-"
Dark Dragon: "Leave them be, they'll disappear by the next scene anyway?! FOCUS ON THE REAL ONES?! FIND THEM?! FIIIIIND THEM?!"
Chang: YOU HEARD THEM, YOU INCOMPETENT BUFFOONS! FIND THEM!! (They all scattered all over)
Chapter 3: Then and Now
Magus Bazaar
(Deadpool): "Hey hold up, I thought this was in the American Dragon World, what the heck is a Magus Bazaar?"
(MSM):... When's the last time you WATCHED that show?
(Deadpool):... Never.
(MSM): (Sigh) It's an underground market place for magical creatures in the Am-Drag's world. It's been common in many of the episodes.
(Deadpool): OHHHHHHHH... Well, do I feel stupid.
Lao: "(The group arrived at Magus Bazaar).... There. We made it."
Icky: "And ergo, the arbitrary secret mythic community area in these sort of Fantasy meets the Normal World kinda plotlines."
Spyro: Everyone, we have to move on. Dark Dragon could look here any moment.
Sparx: Then why did we come here?!
Simba: Because this is where Mohio told us to meet up.
Lord Shen: Hmm. A rendezvous, you mean.
Simba: Yes.
Thunderclap: In that case, where is he?
Fu Dog: "Errrrm, thing is, he looked more like a' "I find you" sort've guy as suppose to us finding him."
Downpour: "Figures."
Icky: "Yup, the arbitrary cryptic and complicated wise sage."
Jake: "Aw gees, he's not gonna be like Grandpa, is he?"
Lao: "Heeeeey!"
Yan Yan: "All of you please! It would benefit us more to worry about moving on with our journey than the destination. (Shen was abit impressed with how demanding Yan Yan is)."
Iago: "Wait, aren't you the cat that appeared in like, only ONE episode ever in the show and was like, Fu's rival? What is UP with you suddenly playing hero? Erm, outside the meta excuse that cat villains aren't allowed."
Fu Dog: "(Got nervous) Errrrruermmmmmm..... Funny story about that! Hehehehehehehehe.... Well, you know how me and Yanny were fighting over the lucky coin, right?"
Lao: "....... (Angerly) Fu Dog, what did you do THIS TIME?!"
Fu Dog: "....... Well, it all started back when you guys just got kidnapped by Dark Dragon and his pals."
One long story covered in Issue 14 of Louge Comics Later.
Fu Dog: "Annnnnd, that's the whole truth, straight from the dog's mouth."
Lord Shen: "......."
Lao: "........."
Lao/Shen: "AGGGGGGAAAAAAAAHHHHHHHHHHHHHHHHHHHHHHHHHHHHHHHHHHH?! YOU IDIOT?!"
Fu Dog: "(Nervously) Up, jinx, you both owe eachother root beer now- (Shen and Lao slapped him) OWOW!!!"
Yan Yan:... Are you done giving Fu s***, because we should be waiting for Mohio.
Jake: Like Fu said, he'll find us. So, we need to-
Po: CHILLAX IN A MYTHOLOGICAL BAZAAR!!! OHHH BOY!!
Lao: NO! This place is too sensitive to attract attention to yourselves.
Alex: Old timer, if there's ANYTHING we're good at, it's drawing attention to ourselves, even if we weren't trying.
Haley: And yet you losers are still standing regardless. That's gotta count for SOMETHING.
Melman: Well, then tell me one conceivable way that extra large and crowded weirdos like us will wait for our Tublabla whatever savior to show up without attracting unwanted attention?
???: "Psst!"
Hooded Matorons are seen in the alleyway of the Bazaar.
Matoron 1: "(Quietly) Over here, ya chatty nutcases!"
Matoron 2: "Mohio sent us!"
Melman: "..... Oh, he sent cover guys for him if he's too expected..... Smart."
Icky: "Then I think we found why the Scourge Imperials are so bent outta shape recently. (They followed them into a hidden crack in the wall in comical ways each until they reunited with Mohio)"
Iago:... Well, this is NOT how I expected Mohio to look like.
Thunderclap: "Hey, we met the guy at least, that's good enough for me."
Mohio: "I am relieved you heroes made it safe and soundly. Though I was concerned on how close the Scourge Imperials almost caught you."
Banzai: "Well thank goodness we got bailed out by a Spaceballs joke, or we wouldn't even BE here."
Mohio: Unfortunately, he's not going to fall for the same trick twice. He does NOT have the reputation he has on this world for nothing. We have already discovered the exact location of this unknown Makuta army, and what it's presence caused here.
Jake: Makuta?
Lord Shen: Makuta ARMY?!
Sebastian: Yeah, mon. Apparently there's a hidden Makuta ARMY hidden here.
Mushu: "Aw man, IS THIS GONNA BE ANOTHER KUNG POW SITUATION?!"
Mohio: "Yes and no. Yes that there is another hidden Makuta Army, and no, what occurred with Kung Pow was a thankfully unique situation."
Mushu: "THANK ANCESTORS?!"
Simba: "But I think the fact that there IS another hidden ancient army is still' cause for concern."
Lao:... What exactly is this 'Makuta'?
Mohio: You're glad you asked the correct person for that. You have asked for the legend, of the BIONICLE...
Flashback...
(Mohio): In the time before time, a great spirit descended on our homeworld, and created races like the Matoran. We were separate, and without purpose. So, the Great Spirit illuminated us with the three virtues: unity, duty, and destiny. We carried these virtues well, and named our land after this spirit. Mata Nui.... But our happiness was not to last. For Mata Nui's brother, Makuta, was jealous of these honors, and betrayed his brother, cursing him into a deep slumber. The Makuta was free to unleash his shadows. And unleash them, he did. He had reigned his evil order upon us all ever since, and some of us do what we must to stand against him. And even though we fought well and banished him, his power still tainted our worlds.
Present
Mohio: One person had the audacity to try and use that power for his own greed. The one named Emperor Fang... Until Dark Dragon usurped him and stole that power for the same kind of purpose. Now he is here attempting to restart his initial plans.
Jake:... I'm sorry, I STILL don't speak poetic.
Banzai: UGH, REALLY, KID?!? IT'S ENGLISH OTHERWISE!!
Shenzi: Banz, shut it! Your yelling is not making it any CLEARER to the simpleton. Short sweet and to the point, good made their home flourish, evil made it shrivel up into war, and Dark Dragon has control of that evil.
Shifu:... And this hidden Makuta army?
Mohio: You shall see soon enough. (They saw a large emblem of Makuta)
Lao:... Hold on... I've seen this emblem before! The Dragon Council spoke of it many times before.
Jake: Wait, what?
Spyro: Wait, what?
Fu: Wait, what?
Lao: It's the emblem of some kind of primordial army of automatons that were said to have been created by an ancient mythical force of the underground for surface conquest.
Jake: Automatons?
Fu: Basically an archaic word for robot, Jake. Robots have been talked about in the Middle Ages too.
Lao: The dragon who first discovered this tomb, was said to have seen things. That these automatons held power that could corrupt. As you should know, dragons here are not made for evil, with Dark Dragon being a rare exception. This automaton army's origins were relatively unknown, but the dragon that discovered them claimed that they had great power. Power that was too dangerous for anyone to wield. He almost died, and the emblem was hidden with time and kept a secret by the Dragon Council, fearing what would happen if this hidden automaton army was to be unleashed.
Mohio:... So then you knew about this Makuta army before?
Lao: In a limited degree, yes. Just not exactly to the extent you knew till now. We just didn't know where it came from. Now... I suppose we know.
Jake: Alien robots. Who would've EVER guessed?
Fu Dog: "Hey, if talking animals and mythical creatures are real in this world, ya never know what else would be real."
Jake: So, in that case, we're going to destroy it?
Julian: We're TOTALLY gonna destroy it!
Spyro: Yes. If this power could cause serious damage to this world and if Dark Dragon goes after it, we may be looking at another Dragutha case.
Jake: What?
Spyro: Long story. Anyway, where exactly can we find this hidden Makuta army?
Mohio: We have the location, but we don't have the SPECIFIC point it's at... Yet.
Cynder: Then we better take a look. We've had a fair share of treasure hunts. Even ones that came from other dimensions.
Private: Oh yeah, like that time with Axxus. We can find treasure no problem.
Downpour: "Who said anything about treasure, I thought it was an ancient demon bot army."
Thunderclap: That's hidden LIKE treasure, DP!
(Deadpool): I thought you were talking to Downpour!
Thunderclap:... UGH! I really gotta rethink nicknames. Anyway, point is, if Makuta was really hiding these 'automatons', he'd do it the same way a pirate hides his treasure.
Chaos: Except instead of treasure, IT'S PANDORA'S BOX!
Jake: When did my archenemy PANDARUS have anything to do with this? We already dealt with that box.
Fu Dog: I think he means it metaphorically, kid. It means a treasure chest that unleashes evil.
Timon: Yeesh, what sucked out everyone's ability to understand figurative language?
Haley: Then, why are we sitting around here talking about figurative? Shouldn't we do something?
Mushu: We will. We just need to get to this location before Dark Dragon does... AND ensure that he never finds out.
Shrek: How long is THAT going to last? And if those words are said by someone with the SAME VOICE AS DONKEY, I don't feel confident in them even being said.
Mushu: Voicist.
Shrek:... Is that even a word?... Eh, whatever, it works.
(Deadpool): Isn't that the third time we used that joke? *RIP* AHHHHAHAHAHAHAA, MY NARDS!!!
Mohio: We HAVE time. Dark Dragon may have stepped up his game, but no doubt so have you.
Icky: You're not wrong there.
Bubbha: In that case, what've we got to worry about? We'll have this in the bag. We just find the place, find the place, destroy the Makuta container thing, and BAM! We win again, Lodge style, end of episode.
Banzai: Buster, when you say it like that, you KNOW it's not how the rest will go down.
Bubbha: Well am I wrong when you take out the specifics?
Banzai:... No.
Bubbha: There you go. So, who's up for some Makuta hunting?
Razoff: "Good sir, I am ALL about hunting! (Chocks gun!)"
Napoleon: You better shoot the right thing next time. Plus, what are YOUR bullets going to do against a MAKUTA ARMY?!
Razoff: F*** you, this gun is a family heirloom, it can still pack punches.
Napoleon: Yeah, sure. Like through your butt when it only makes your target angry.
Hiss: Napoleon, lay off him! We're all in this together. Besides, it may not do anything, but it CAN be a good distraction.
Razoff: See?! It has uses!
Spyro: Let's move. There's no time to lose. (They head out in a montage as this played)
(Deadpool): Oh, classic move using BIONICLE commercial music. VERY classic.
(WB Deadpool): Well it IS the Internet.
Scourge Imperial Location.
Dark Dragon: "Any sign of them yet?"
Magica: "It's like they disappeared from the face of the earth!"
Dark Dragon: NOTHING disappears. But I will give you that the Misfits have gotten good at making themselves VERY absent. We'll find them however. It's clear they went SOMEWHERE.
Chang: I would recommend looking in the Magus Bazaar.
Brer Bear: Wait, I thought they were here. What is this 'Magus Bazaar'?
Brer Fox:... When's the last time you watched this show?
Brer Bear:... Never.
Brer Fox:... (Facepalms) Yeah, I apologize for the fact that you have to be seen with idiots like HIM, Dark Dragon!
Dark Dragon: Hey, he's useful for comic relief sometimes.... Even when he DOESN'T MAKE ME LAUGH! Also, your lucky I am saving my anger for the Lougers that I am somewhat willing to overlook your mishandling of the gate earlier before?! But Chang does bring up a good point. The Magus Bazaar looks like a place they'd hide-away.... If that wouldn't be one of the most obvious places. They'd KNOW we'd look there.
Bananas: But aren't you like Magical Community Enemy #1 here? Won't people piss themselves and scramble upon your presence?
Dark Dragon: Well, their panics WOULD give us away and the heroes would be out of there before we could find them.
Bananas:... Yeah, that's true.
Dark Dragon: But, just in case... Let's wait for them AT THE ENTRANCE!
Bananas: Now THAT is a smart move. DD, you may be on your way to success AND reevaluation yet!
Nidhiki: "You're sure this is a good idea?"
Dark Dragon: "Alchourse! I have never known the Bazaar having any other way in or out."
Later.
The Scourge Imperials were seen waiting for HOURS on end at the entrance with nothing happening.....
Krekka: "...... I'M BOOOOOOOOORED?!"
Dark Dragon: "...... What, is, going, ON?! They should've appeared by now?!"
Mercurymon: "Sire, I think we may have to consider the possibility that they may had found an alternative method of exit."
Dark Dragon: "IMPOSSIBLE!? It only has ONE ever way to enter and leave?!"
Meng Tao: "To quote a meme: Are you sure about that?"
Anti-Cosmo: "I mean, you HAVE been gone from this world for sometime and are thought to still be trapped in a time-statis temple, so how do you know there isn't a NEW way to enter and leave the Bazaar like now, like an alternative exit?"
Dark Dragon made a surprised face.....
Far away, and where the Bazaar's alternative exit is as the Heroes were leaving it uninterrupted.
Dark Dragon's voice: "DRAAAAAAAAAAAAAAAAAAAAAAAAAAAAAAAAAAAAAAAAAAAAAAAAAAAAAAAAAAAAAAAAAAAAAAAAAA?!"
Iago: "..... Did anyone else hear that?"
Icky: "I FELT that."
Back in Dark Dragon's location.
Dark Dragon was beyond pissed and flaring from the nose and mouth with fire and smoke!
Dark Dragon: "GGGGGGRRRRRRRRRRRRRRRRRRRRRRRRRRRRRRR?!"
Chang: ".... (Facepalms) I just HAD to suggest the Bazaar."
Bananas: "Hey, still the right idea, we just haven't kept up to date on alternate routes, yo."
Dark Dragon: "GRAAAAAA?! OKAY, ANOTHER THING TO NOTE: KEEPING TRACK OF ENTRANCES AND ALTERNATE ROUTES FOR PRIME SECRET MARKETPLACES?! GGGGAAAAAAAAAA?! WHO KNEW REVALUATING THINGS CAN BE SO, INFURIATING?!"
Mercurymon: "I think it's because you are discovering that our methods are more flawed then thought before, and thus it'll give us chances to improve and-"
Dark Dragon: (Smacked him in the head)... I hope THAT concussion helped you learn rhetoric. Now, LET'S GO! NOW!
Brer Bear: You said 'now' twice-
Dark Dragon: NOOOOOOOOOOOOOOOOOOOOOOOOOOOOOOOOOOOOOOOOOOOOOOOOOOOOW!!!
Brer Bear: Make that three ti- (Brer Fox just grabbed him as they left)
Dark Dragon: "Uggggggh, this comeback, could've gone, SO MUCH better!"
Later...
Jake: Dark Dragon's comeback could've gone SO much better if he didn't have those idiot henchmen with him. What was he thinking?
Kaa: For one, the last guy in charge was the one who brought them.
Jake: And why didn't he just fire them?
Kaa: Well, there's a lot of answers to that. 1, firing could make enemies, no matter how dumb they are, like if those former members joined the other two villain team enemies we got. 2, idiocy COULD help in some circumstances. Like, maybe they'd pull an-US on us, like if they used idiocy against US. But I can't remember when they did that, because this is the first time they did a BIG plan outside of their cameos and crap. 3, idiots can cheer you up, or act as stress relief. I mean, villains in a cartoon universe tend to take out their rage on others. And 4... Well, some idiots are BAD at getting fired.
Icky: "We're talking beyond Patrick levels of stupid in that they might not even REMEMBER being fired and end up showing up the next day."
Jake: "..... And now I realized that there was a reason why he never pounced on going after me until now."
Haley: "Tch, this is SO, gonna dramatically decrease his number one enemy status."
Icky: "Well, only if he doesn't get at that Makuta Army and that Coin, cause if he gets both, those things will MORE then compensate the fact he has complete dumbasses for followers."
Dinky: Well, at least give the big guy credit. He knows what he's doing. In fact, that's pretty much ALL he needs. But given he's a villain, he knows jack squat at how to acknowledge that. ALSO, this is the best he's got so far, even if it IS the first time he's ACTUALLY done something.
Boomer: That and he KINDA needs a new home since these Scourge Rebellion guys are on him like fleas on a dog.
Tito: Dude, there's a lotta dogs here.
Dinky: Hey, the truth hurts, live with it.
Mohio: Do you all always sidetrack with unrelated conversation?
Shenzi: Yes, but not all the time. We are trying to ease that away with re-evaluating ourselves though. So, are we gonna get this hidden army or not?
Mohio: "Patience. We will get to them soon enough. They just need to be found first."
Banzai: "D'ooooow, right, because they're HIDDEN!"
Icky: "Okay, let's think like Makuta for this. If I was trying to hide an army, where would I put it?"
Marty: "Maybe it's like Disney China and he hid them in the Mountains."
Mohio: Well, you say you have had history with hidden Makuta armies before, like in this 'Dragutha' incident?
Alex: Well, technically only once, IN Disney China, as Marty mentioned. Dragutha/Kung Pow was a corrupt king who was bored by the sheer complacence of his kingdom and turned himself into a giant dragon robot using Makuta technology.
Mohio: Well, that is how Makuta thought. In the case he should be defeated, he found ways to spread his power across other worlds. THIS one included.
Hiss:... That ACTUALLY explains how Fang even FOUND that power to begin with. And thus it explains why the FANG EMPIRE existed at all, and in the quickness that it did.
Jake: Sooo, in essence, Dark Dragon got that power because of Makuta spreading his armies anywhere.
Hiss: That's pretty much it, yes.
Boss Wolf: Well, clever call, but he ended up having others abuse his power, and not just Fang, DD, AND Dragutha. Something tells me that the Dark Dragon won't need to do MUCH in HIS reevaluation. If he DOES find out about the hidden Makuta army here, he'll come to the same conclusion, and he'll seek THEM out.
Mantis: All the more reason for him to be showing up more. Largely depending on if we were to get more episodes about that topic, I mean.
Mohio: Not if we can help it. Our mission has been THIS since Takanuva discovered that Makuta spread armies all over the UUniverses.
Sparx: Wait, THAT'S why the Scourge Rebellion exists?
Mohio: That, and the possibility that Mata Nui is out there in the cosmos. We had heard stories about him on other worlds like Bara Magna. He had already long left that planet when we looked there, but we hope that we'll come across him very soon.
Icky: "Well ya better hope it'd be sometime this episode, cause it still looks sketchy whether or not more Scourge Imperial Episodes would pop out after this."
Iago: I'd say so. Given the DuckTales reboot, they turned the Phantom Blot into ANOTHER magic hater, because lord knows, WE HAVEN'T ALREADY HAD A THREAT TO MAGIC ALREADY, LIKE, LAST YEAR!!! So, yeah, odds are, there'll be PLENTY of opportunities, especially as far as the Bygone Universe is concerned.
Spyro: Then we better make this first one count. Let's go.
Later...
Spyro: (They found an area concentrated with Matoran)... So, it's in the Rocky Island of Lake Ontario?
Jake: Yeah, I wouldn't expect it to be EXACTLY in New York. At least it wasn't in that cesspool of Hoboken.
Skipper: PUH-REACH!
Icky: "How the heck did Makuta got away with putting an entire army of demon bots in a place like this?"
Yan Yan: "I'm pretty sure New York was not yet around in the era Makuta placed this army here."
Icky: ".... Okay, I can buy that."
Mohio: It's not just here... It's underwater.
Jake:... Oh.
Max Cat: Oh, that's no sweat. We have magic, AND the dragons here are amphibious.
Fu Dog:...
Max Cat:... What?
Fu Dog:... You, DO know that not ALL dragons on ALL worlds are amphibious, right?
Skipper:... YOU GUYS HERE AREN'T AMPHIBIOUS?!?
Jake:... NO! And even if that's REMOTELY true, I'm obviously also a human! Clearly having lungs would hold that "Semi-Aquatic" claim back!
Spyro: (Sighs) Dragon evolution is different on many worlds.
Cynder: "Well this got needlessly complicated."
Max Cat: Again, MAGIC!
Everyone: WHATEVER!
Mohio: The good news is that we found a native dragon here. It's fortunately a SEA dragon.
Jake: OH THANK GOODNESS!
Mohio: BUT, it's also a very aggressive dragon, AND the one that FOUND the Makuta Army in the first place. It does NOT like anyone entering its territory.
Jake: Please, it's going to be talking to the Am-Drag. What exactly does it have to be mad about?
Lao: OTHERS have tried to unearth it, Jake.
Julien: You mean 'unwater' it, right?
Lao:... YOU KNOW WHAT I MEAN!! And, they are all not nice people. They wanted that unfathomable power for themselves, so the Dragon Council ordered this Sea Dragon to guard it with its life as the only one who's seen its power.
Jake: No sweat. We got this.
Lao: Jake!
Jake: G, I got this, I'm NOT a boy anymore. I'm not just going to go all willy-nilly in there. Fu Dog? Magic-bubble me!
Fu Dog: Yeah, no. I think we'll all go down there and talk to her.
Jake: Look, I know I screwed up a lot in the past, but that was the past, and we got- Wait... It's a GIRL?!
Gloria: THAT'S what surprises you?
Haley: A 'dracaina' to use the technical term.
Mohio: And she is NOT that kind of girl.
Jake: Hey, I'm MARRIED, remember?
Icky: "Well even then, ya might not be a sea dragon's type anyway."
Jake: ".... Ugh, why is it that outside of one of my friends, I have trouble dealing with girls?"
Mohio: Women are a complex gender. No offense.
Brandy: None taken, because it's in many ways true. As the ones responsible for reproduction, we like to get crazy.
Jake: I'M MARRIED, DAMMIT!!
Matoran #1: Mohio, sir? About this dragon you wish to meet... She's gotten suspicious.
Mohio: Whatever for?
Matoran #2: I think she's seen us and believes we're here to abuse the Makuta army, and odds are she is NOT in a listening mood.
Icky: "Well it probably didn't helped that a lot of you are basically alien robots and looked to be exactly like that army.
Dodger: Alright, then we're gonna need to correct a misunderstanding and fast, because I have a sniffing suspicion Dark Dragon, in his efforts to capture us, will follow us here and find out about the Makuta Army.
Icky: THEN WTF ARE WE WASTING OUR TIME HERE FOR, WE'RE REEVALUATING, SO LET'S GET OUR BUTTS DOWN THERE!!
Merlin: AHEM! Are you GOING to wait for me to use the aquatic spell?
Icky: THEN BY ALL MEANS DO IT! THEN LET'S GET OUR BUTTS DOWN THERE!
Matoran #3: Be wary down there. It's very foreboding, and the sea dragon can camouflage well.
Icky: "Yeah, we're skipping that s*** and cut the chase short! (Gets to the entrance) YO, BITCH!! QUIT HIDING LIKE A PANSY AND SHOW YOURSELF!!"
Ralth: DUDE, WHAT THE F***?!? DON'T YELL LIKE THAT! (To the entrance) JUST IGNORE THAT REMARK, MISS, THAT GUY'S A MORON!!!!
Mohio: "(Facepalms) (Sighs), Not, the greatest opening negotiation piece."
A loud roar was heard as the entrance suddenly barfed out water as splattered the group around!
Suddenly, a scaled ring began to roll out from the entrance and revealed herself as the sea dragon!
Sea Dragon: "Are you really this impatient to die that you just INSULT ME FOR COWARDICE, AND EXPECT ME STUPID ENOUGH TO IGNORE IT?!"
Phil: "(Fish in his mouth)..... (Spits it out) PHOOEY?!"
Icky: "(With a fish chomped onto his head) (Muffled) If it makes ya feel better lady, (Pulls the fish off).... We're not here to control that stupid demon bot army. We're going after those things to do a demolition job!"
Sea Dragon: "(Surprised)..... You're, here to destroy them?"
Maurice: "Well yes! What made you believed otherwise!"
Sea Dragon: "..... Well, it's just, I heard about otherworlders coming to this world and they brought entities of a similar nature of the Makuta army, I, I assumed that-"
Icky: "Okay sure, THOSE GUYS are a problem, but WE'RE NOT THOSE GUYS! We're here to STOP those guys!"
Mohio: "..... Perhaps I misjudged your negotiation skills."
Jake: "Okay, so, since we cool now, we're just gonna go in there and-"
Sea Dragon: "I STILL CAN'T LET YOU BY?!"
Jake: "AW COME ON, WE TOLD YOU WE'RE ACTUALLY HERE TO DESTROY THE DUMB THINGS?!"
Sea Dragon: "Well yes, but..... That's, sort've a problem in its own right!"
Icky: "(GETS MAD AND SAID THIS)!"
Lao: "Typhoonsua, the idea here is that you're protecting that army from potaintional misuse! I'm sure the Dragon Council won't be bothered if those things get destroyed, cause that TOO will prevent their dangerous power from being used!"
Typhoonsua: "That's, that the thing..... That power's already gone."
Silence......
Icky: "..... (Now this)"
Jake: "..... Define, already gone?"
Typhoonsua: "..... It, it's too crazy for you to believe. Just, be ensured that the chances of that army being used immediately is, out of the question. So, no destruction required."
Icky: "..... Lady, we've seen, CRAZIER S*** BEFORE?! A lot of us came to even realize that Outer Gods are REAL!! (This actually surprised Typhoonsua, while confusing the Jungle Crew and Jake and family and friends) These UUniverses have officially run out of reality-shattering surprises! SO, TRY US!!"
Maurice: "..... (Quietly to Timon) I'm getting the feeling we're missing some context here."
Haley: "..... Just when I thought you aliens couldn't get weirder...."
Typhoonsua: "..... So, you would not deem be subcoming to madness when I say..... Inter-Dimensional Seahorse People have made their home in where that army was hidden and.... Melted down the entire army to build their new utopian city?"
Jake: ".... Soooooooo........ Is that army, already destroyed then?"
Mohio: "More like, not exactly an army anymore."
Haley: "Oh please don't tell me you believe her! (Quietly) I think she has cabin fever for being here for so long!"
Typhoonsua: "Look, I'm sorry if there's some skepticism, but if I show you, would you reconsider your destruction craving?"
Iago: "Try us. (Typhoonsua grabbed the entire group) WHOOOOA?!"
Typhoonsua: "Okay fine! See for yourselves! (Dives back into the mouth)!"
Matoran #1: "...... I'm, gonna distract myself from what just happened with a good book."
Further into Typhoonsua's lair
Merlin:... Thanks for sparing me some mana for breathing down here.
Typhoonsua: The Dragon Council used to visit back way before the entities nestled here, so it's a habit.
In where the army had once been, it is now filled with an extremely shiny utopian city as Typhoonsua brought everyone in, inside a giant bubble.
The city was bustling with Antro Seahorse beings the size of actual seahorses.
Haley: ".... O, M, G! THEY'RE SO CUTE?!"
Typhoonsua: "Oh thank goodness you actually see them, I thought I WAS GETTING CABIN FEVER FROM BEING ALONE FOR SO LONG?!"
Pang Bing: "So you weren't sure of these entities yourself?"
Yan Yan: "Though if ya asked me, I think the loneliness DID got to her in SOME capacity."
Pang Bing: "Can we please not be fresh to the very large sea dragon?"
Yan Yan: "Trust me, there's, far worse forces than a sea dragon. (Unsure) Much worse."
Typhoonsua: "They came around the time the Dark Dragon was placed into the temple in Hong Kong to never return-"
Icky: "Till Emperor Fang ruined that and brought him back to eventually get usurped."
Typhoonsua: "..... Ya know, you also could've told me the Dark Dragon was still loose and I still would've brought you in!"
Icky: "Hey, ya brought up the Seahorse people cause ya didn't wanted us to wreck their s*** cause of what we thought was destroying an ancient demon bot army!"
Typhoonsua: "..... Okay, fine, fair point. Now, you're probably wondering why this is the case. As I was saying, they showed up around the Dark Dragon's, SUPPOSED final stand."
Artistic Flashback represented by cave paintings.
(Typhoonsua): "They appeared from a portal while I was keeping stock of the Army, making sure none of them were missing. They were adorable little oddities for, being seahorses with arms. They named themselves Zeahondions. They were once of an entire realm where they can turn the quantum force of anything into a metal, allowing them to effortlessly turned an entire dark army into their city. Their leader, uh, diplomatically persuaded me to, not be bothered by the arrangement. (Quietly) That charmer."
(Jake): "What the what?"
(Typhoonsua): "MOVING ON! In letting these beings turn that army into their city, I was relieved of the duty of safeguarding something dangerous.... But, it wasn't like I can just leave the poor things now..... After all, I would imagine that those of dark intent would come here expecting to get a dark army but would end up finding this beautiful city. At worse, the city will just be wrecked by an angry entitled twit! But at the same time, if they're smart enough to realize what these beings can do.... Well, then what's the lose of ONE dark army, if you can control creatures that can make a metal that is indestructible down to the quantum level? A metal that can never be harmed by anything but itself. Even Lovecraftium only makes minor dents to this metal."
(Simba): "Wow, these little guys sounded like they can pack a punch with power like that."
(Typhoonsua): "Yes..... And, that was what costed them their home. The metal made them too strong for the Outers' liking, and-"
A Xzar Depiction hovered over the Zeahondions' old home dimension and whale sounds were being heard.....
(Typhoonsua): "I, I can't bring myself to say it in front of any who are not initiated!"
Flashback stops with Typhoonsua punching the Xzar Depiction!
Typhoonsua: ".... Also, I thought Halexsander made clear to NOT paint those, MONSTERS, here! Depicting those things is, it, it does something to you!"
Shifu: "(Sighs), I was afraid of this."
Icky: I knew this was gonna lead to another Xzar situation. Seriously, can we have ONE adventure that DOESN'T bring the Outer Gods up? I know they're for making this series more alive and different from just being another fan crossover, BUT COOOOOME ON ALREADY?!
Haley: Why do you keep talking like this is some kind of show?
Icky: No reason. Don't question it, your brain will be better that way.
Pang Bing: ".....Typhoonsua, allow me the ability to get rid of that depiction. (Wraps a Rezzor Medailian on her staff) Some of us have did missions to deal with Xzar cults from time to time. (Does so)."
Typhoonsua: "..... Thanks, I..... I feel extra better taking you guys here. Cause, I wasn't even supposed to show ANYONE this place. Not even the Dragon Council knows about this."
Lord Shen: Indeed. But how long can THAT last?
Lao: Exactly. The Dragon Council doesn't exactly appreciate being lied to. They'd surely cooperate.
Typhoonsua: I told you, that they want me to keep this a secret from everyone.
Lao: INCLUDING the Dragon Council? Your SUPERIORS?!
Typhoonsua: Yes. Believe me, it PAINS me to do this to them. But their leader said that their power could be used for evil. This dimension could share a similar fate. I couldn't risk that, even for the Dragon Council.
Merlin: Unfortunately, it's not just that. The Dark Dragon won't care if the Makuta army is disabled. He has the power of Makuta, and therefore, he would be able to REVIVE their power.
Archimedes: And added by the fact that he might also imprison the Zeahondions in them as power that'll give him their abilities... Yeah, lady, you're going to need all the help you can get for this one, because this is not the first time Dark Dragon had problems like this. Granted, this is going to be the second time as he wasn't pursuing the idea again up until now, but this time, there ain't no giant Chinese Dragon Mech to mess him up! (Typhoonsua got confused by that)..... Long story on that. Point is, THESE guys will clearly be no different, ESPECIALLY after said scenario. Once they get that powerful, then nothing will be able to stop him.
Spyro: They're right. Typhoonsua, you knew as well as we that this couldn't be a secret any longer. In fact, the only thing we can do now, is to evacuate the Zeahondions so that they won't make this likely-resurrected Makuta army more powerful.
Typhoonsua: I, I can't just tell them to just leave! They've already lived here for so long, it's become a bonded home.... Their dimension had a different time dilation, added by their size. They perceive time 50x slower than we do. So, we can't just tell them to leave the homes they've bonded to.
Skipper: Well then why don't you grab your long padunkle and kiss them all goodbye, TO A GREAT EVIL THAT COULD DESTROY THE WORLD?!?
Typnoonsua:... *Sigh*.... Okay... I think I have a BETTER plan...
Surface
Mohio: (The heroes all surfaced along with Typhoonsua)... So how was it?
Jake: Mohi, there's been a... Change of plans. We can't destroy the Makuta army.
Mohio and All Matoran: WHAT?!?
Jake: We'll explain later. You're machines, so you can breathe underwater, right?
Mohio:... Well, we have built-in respiration, so no, we're bionic beings.
Jake: Close enough, c'mon! You have to see this. (They all went back underwater)
Back in Typhoonsua's lair...
The Scourge Rebellion saw the utopian city.....
Matoron 1: "..... I, don't recall Makuta Armies being like this."
Mohio: "..... I think I understand the complication better now."
Icky: "Well if it makes ya feel better, you can say that the Makuta Army is, KINDA gone now."
Mohio: "Only by a rough technicality. They still exist, but only as buildings for these troubled beings. The Dark Dragon will adapt either way. We need to get these beings AND the metal to safety!"
Lord Shen: "Fair enough. Let us get to work!"
Chapter 4: Fight For The Zeahondions/Return of Former Emperor Fang
Meanwhile...
Nidhiki:... Boss, we've been searching for HOURS! Please tell me you have a plan to make up for this.
Dark Dragon: DON'T TELL ME HOW TO LEAD!!! (He decapitated him again)
Meng Tao: "..... Ya know, had that been someone not a biomechanical being that's also strangely built like a buildable toy, I'd be more concerned. That said, calm down 'all the same, my lord! This anger is not making present woes any better."
Dark Dragon: "Ya know, I always wondered what VENISON TASTED LIKE?!"
Meng Tao: "(Wimpfully yelps!)"
Hundun: "..... I think it may be a good idea to cut the boss some slack here."
Dark Dragon: FINALLY, someone said it. Now let me concentrate. How exactly do we find them?
Lactose: May I recommend some leverage to draw them out?
Dark Dragon: Like what?
Lactose:... Didn't you say that the American Dragon is married?
Dark Dragon:... Excellent observation. That girl who helped toss me into that Temple ether. It's clear the American Dragon cares about her, otherwise he wouldn't have risked getting sucked into the ether with me. UMPH! I can still feel the pain of having PART of my tail cut off because of her.... Speaking of which, anyone want to tell me again who she is?
Chang: Apparently her name is Rose. She was a former member of the destroyed Huntsclan. And an unwilling one. Seems that she was taken from her parents by the head honcho himself, and grew a relationship with the American Dragon's human identity. Eventually the two learned their secret identities and separated for a time. Unfortunately, the Huntsman learned of her secret love and had them all fight in one final battle attempting to use the Aztec Skulls to wish for the extinction of all mythical creatures. They nearly succeeded, until Rose wished for the destruction of the Huntsclan, including herself. The American Dragon, not wanting to lose her, then wished that Rose was never taken by the Huntsclan, saving her life.
Brer Fox: Damn! That must've sounded like an epic moment.
Chang: It was. Since then, Rose lived in Hong Kong with her parents... Until we showed up there. He seems to have tried to persuade her onto his side, but since she had no memory of who he is, she ended up turning him into the police. If he wasn't, you know, a dragon, he'd still be in jail.
Ogremon: PA-HAH! What the hell did he THINK would happen?!
Chang: Well, it WOULD'VE been a failure if not for the fact that he left a picture of him and Rose together at her house. That was more than enough to get her memories back. So she got her Huntsclan gear and... Well... The rest is history.
Dark Dragon:... I see. Then, perhaps his grandfather WASN'T the only leverage I had back then. Sounds like a perfect plan. Where exactly is this 'Rose'? Is she still in Hong Kong?
Chang: Odds are she moved back to New York City after getting married to the American Dragon.
Krekka: Then we kidnap her and use her as bait?
Dark Dragon:... No, that be too cowardly, desperate, and honestly, kinda predictable since the heroes would KNOW we might gun for her!
Chang: "Wha, are you seriously passing up an earnest strategy because of- (Gets grabbed in the neck by Dark Dragon) ACCCK?!"
Dark Dragon: "Do you want me to come off as a predictable coward?!"
Chang: "Ack, no, no, not at al!"
Dark Dragon: "Good! (Lets her go)."
Lactose: "Ugh, so no leverage plan then?"
Dark Dragon: No! She stays wherever she is, and THAT is the end of it.
Chang: Alright, fine, then YOU come up with the plan if you don't want US giving any suggestions. You ARE the mastermind here.
Dark Dragon: Are you BACKSASSING ME?!
Chang: No, I'm not- (Gets painfully punched in the face) D'OOOW?!
Dark Dragon:... Alright. I might have a plan. Is there ANY history of anything related to the Makuta here?
Nidhiki: Well, Makuta armies ARE hidden in pretty much any world, like that one with Dragutha. I highly doubt this is one of them.
Dark Dragon:... But I have heard rumors about a hidden automaton army with power of great darkness that was discovered by a sea dragon.
Chang:... Of course. I WAS once part of the Dragon Council, so I can perfectly say that COULD be something... Yet what does this have to do with finding the Lodgers?
Dark Dragon: They are aligned with the Scourge Rebellion, right? Perhaps they could be here for the same reason. Perhaps this hidden automaton army, MIGHT be Makuta in origin.
Pal: What makes you say that?
Dark Dragon: Well, machines with dark power? What does THAT sound like?
Pal:... Makuta.
Dark Dragon: Exactly! I have a feeling in my gut that the heroes are there right now, fearing that I'll find it and take the power.
Quackerjack: That and they might turn on you like Dragutha did.
Dark Dragon: Nonsense. When they hear that Makuta himself approves of me, they WILL not deny me. With them on my side, I can SURELY achieve my lifelong goal on this world.
Negaduck:... I don't know if this is entirely true... But I shall give the benefit of the doubt. Where is this 'hidden automaton army'?
Chang: At Lake Ontario on the Stony Island. Deep within a murky ocean where the sea dragon lives. However, if we know the Lodgers and their allies are there, they shall no doubt be expecting us.
Dark Dragon: Then we shall plan around that plan. Something I have done plenty of times over.
Liquidator: And if it involves water, then this was something I was BORN for.
Dark Dragon: EXACTLY! NOW we're getting somewhere. LET'S GO, SCOURGE! ONWARD TO VICTORY!
Meanwhile...
Typhoonsua:... That oughtta do it.
Jake:... You sure this is a good idea? (Shadows of the Makuta bodies were seen moving)
Typhoonsua:... It shall.
Shenzi: Well, I hope it works.
Typhoonsua: It WILL! As long as these behemoths stick to the plan. (They hid and later the Scourge and Dark Dragon himself appeared)
Yan Yan: They're here!
Dark Dragon:... I KNEW they were Makuta!
Haley: Wait, they knew about this?
Jake: Well, now that I think about it, Chang WAS once part of the Dragon Council, so... Yeah, I guess they did.
Typhoonsua: Not that it matters. Just stick to the plan.
Dark Dragon:... Derelict for eons... Nothing I cannot fix! (He prepares a Makuta ritual before they start moving)......
Pal:... That was quick.
Dark Dragon:... Well then. ATTENTION, MY NEW ARMY! BOW BEFORE YOUR NEW MASTER! (The Makuta looked at him, and after a long silence, they took out BIONICLE weapons and pointed them at him)... What?!
Lactose:... Okay, THAT wasn't supposed to happen.
???: NOW! (All the Makutas attacked them)
Dark Dragon: WHAT IS THIS TRICKERY?!?
(Typhoonsua): Simple. You and others in recorded history weren't the ONLY ones to come here. Turns out, these machines, are the homes of some special new friends. (The Zeahondions showed themselves including their leader)
Halexsander: BRING OUT THE LIQUID METAL! (They all found themselves surrounded by living liquid metal that transformed into powerful foot soldiers)
(Typhoonsua): These creatures LIVE in these bodies now. So, I convinced their leader to make their homes, FIGHT BACK! (The former Makuta bodies fought back while this played)
(Deadpool): AGAIN with the BIONICLE commercial musi- *RIP* AHHHHHAHAHAHAHAAA!! STOP IT, I THINK I'M STARTING TO FEEL STERILE!!!
Dark Dragon: YOU FOOLS FORGET THAT I CAN STILL RECORRUPT THEIR PRECIOUS HOMES!!
(Typhoonsua): Oh, we didn't forget. KINDA the reason why we made them this way. They have completely refurbished the metal of these bodies so that they are no longer Makuta. These creatures are quite the metallurgically-superpowered beings. And they can control ANY kind of metal, and morph it into any shape or form. They can create unique machines, control even the most evil of robots, OR EVEN MELT YOUR OWN FORCES INTO LIQUID METAL UNDER THEIR COMMAND!
Nidhiki:... (He was like this as all the BIONICLE and people with metals on them retreated)
Dark Dragon:... YOU, CRAFTY, INGRAAATES!!! (He overcharged himself with power unleashing his shade demons on them)
Sparx: You're REALLY going to bring your ripoffs of Facilier's shadows here? THIS IS WAY TOO EASY! (He punched them all away with light blasts)
Dark Dragon: GRRRRHHHHH!!! (He retreated as well!)
Later, outside.
Dark Dragon: "GRAAAAAAAAAAAAAAAAAAAAAAAAAAAAAAAAAAAAAAAAAAAAAAAAAAAAAAAAAAAAAAAAAAAAAAH?! THAT WAS, PITIFUL?! I, AM NEVER, GOING TO PERSUE MAKUTA ARMIES, EVER AGAIN?!"
Chang: "And I was punched in the face for nothing."
Liquidator: I DIDN'T EVEN GET TO DO MUCH!!
Dark Dragon: ERRRRHHHH!!!.... (Sighs)... I'm afraid all we have left now... Is that coin.
Chang: The coin that cat carries?
Dark Dragon:... Indeed. It's our LAST option left.
Krekka: And uh, how do we know THOSE new guys won't be with them?
Dark Dragon: Odds are they'll leave fearing what I might find useful in them. Unfortunately, after that, I WILL NOT RISK CORRUPTING THEM AND HAVE THEM CURED AND DESTROY EVERYTHING IN PAYBACK! They are TOO dangerous. They MUST be ignored from here on out.
Megavolt:... Then... How are we supposed to GET that coin?
Dark Dragon: "GIVE ME TIME TO THINK ALREADY?!"
Megavolt:...
Brer Bear: How do we-
Megavolt: HOW DO YOU THINK?!? GO AWAY OR SHUT THE F*** UP!!! DON'T GET HIM MORE ANGRY THAN HE IS NOW!!
Dark Dragon: YOU'RE MAKING ME ANGRY!
Megavolt:... (Everyone comically backed away like this)
Dark Dragon:... Who the HELL was playing that music?
Joe: Believe it or not, none of us.
Dark Dragon:... Alright. NOW I can think. If ANYONE makes a noise, I will, effing, DESTROY you!
Dark Dragon pondered for abit....
Dark Dragon: "Hmmmmm...... Say..... That, naked cat..... Do you believe she is like the American Dragon's mutt and has an owner?"
Lactose: "I thought we were against the desperate route-"
Dark Dragon: "IF IT WAS OBVIOUS?! Jake Long's little girlfriend would've been stupidly predictable and even the stupidest of Lougers will see right through it! Buuuuuuut..... Would they count going after the cat's owner?"
Krekka: "Uh, to be fair, boss, I think that's because we don't know WHO the cat's owner is....."
Chang had an epiphany.....
Chang: "..... Or, do we? Sire, we need to return to the warehouse location we established!"
Dark Dragon: "Why?"
Chang: "..... Remember when the Jungle Fools had predictably come to rescue the Lougers and the Longs?"
Dark Dragon: "(Disgruntled) Yes."
Chang: "..... Norton, you remember'd that you took the time to fondle around with the warehouse's old security cameras, right?"
Norton: "Well, I'm not a bragger here, but, I dabbled upgrading that 90s left behind of a camera system and updated the picture and audio quality. Why did you asked-"
Chang: AND YOU GOT SOME INFO REGARDING THAT CAT'S PAST, RIGHT?!?
Norton: I have no idea, but the cameras might.
Chang: THEN LET'S GO!
Meanwhile...
Halexsander: We just wish to thank you for helping free us from this burden. And on the bright side, you won't have to lie to the Dragon Council any longer. You can now tell them the truth and it won't hurt anything.
Lao: They WILL forgive you easier when they see you were hiding it to protect them.
Typhoonsua: (Sighs) And WHAT a relief. I was DREADING how they'd find out my lies.
Fu: HOWEVER, we must address Chang.
Typhoonsua:... Wait... Yeah, she WAS there. Why was she with the Dark Dragon? Isn't she part of the Dragon Council?... Also, why does she look VASTLY different?
Timon: Yeah, the redesign REALLY deviated from the original.
Jake: I'm afraid to say, Chang is no longer part of the Dragon Council. She joined the Dark Dragon's side.
Typhoonsua:... But why? Doesn't she care about the mythological community?
Jake: She said that was her reason behind joining Dark Dragon's side. She wanted them to have Earth for themselves and wipe out all of humanity.
Typhoonsua:... And WHY wasn't I told about this?
Jake:... I do not know, why WEREN'T you?
Yan Yan:... Probably because you were isolated HERE since the last time you met Chang.
Haley:... Okay, I think it's about time I asked this. Miss Tinkles?
Yan Yan: Yan Yan!
Haley: Right, ahem, uh, why didn't you tell me about this, secret life of yours? Especially during that show and tell at school?
Yan Yan:... Well, child, for one, I didn't know YOU were a dragon as well. If I did, I would've told you a long time ago. For two... It's not just the coin and it's connection to Ulthar that makes me so significant. Fu, there's another secret I haven't told you yet. For one, it's because dragons do not tend well to such a thing.
Jake:... Whyyyyyy?
Yan Yan:... Everyone. You must never reveal what I am about to reveal to you to anyone... Wow, that was a jumbled sentence, but bottom line, don't tell ANYONE.
Phil: Our lips are sealed.
Yan Yan: Alright. All the native dragons prepare yourselves for an allergic reaction at best... (She underwent a transformation as the native dragons were shocked as she transformed into a Sphinx, or a griffin with a female human head and long luscious hair)
Fu:... Well... That explains a lot.
Jake:... YY... YOU'RE A SPHINX?!? (Sneezes)... No WONDER you were hairless!
Yan Yan: Make no mistake. I have long forsaken this form since I came back here from the Demon Realm.
Fu Dog: I thought you said you were from Ulthar in the Demon Realm.
Yan Yan: That's where I worked AFTER I left Egypt. I found this key to the Demon Realm and it took me to Ulthar where I was worshiped. Sphinxes have a significance there because, like Bast, they are bred as guardians of peace. Like the human forms you dragons take, we take the form of Sphynx cats as a guise in the human community.
Haley: Okay, but what is the deal with this coin of yours?
Fu Dog:... Well... Me and YY here... We were in a relationship. And I even know why she insisted never to introduce her to Lao.
Yan Yan: Well, we WERE in a relationship, until THIS DUMB MUTT stole this coin from me all for the good luck it offered in gambling.
Lao:... FUUU, YOU SAID IT WAS A FAMILY HEIRLOOM!!!
Yan Yan:... He lied.
Lao: (Cursed in extreme Chinese)
Fu Dog: Honestly, what did you expect from me, Lao?
Yan Yan: But what he DIDN'T know was that this coin is not just for good luck. It's an Ultharian relic that serves as a key to unlocking doors to ANY universe or world. INCLUDING the forbidden ones like the Banished Realms.
Lao:... So THAT'S how you ended up with the Jungle Crew.
Icky: "Wait, I thought we already covered this off-camera-"
(Scroopfan): "Look, MSM likely didn't know that, just, ROLL with it!"
Fu Dog: Guilty.
Yan Yan: We've been fighting to get it back ever since.
Cutaway
(A montage of all the damage they did was seen)
Present
Jake: YOU guys wrecked the Titanic?! Damn.
Fu Dog: HER fault! (Yan Yan slapped him)
Yan Yan: THAT'S what surprises you? For ME, it was when he KNOCKED ME INTO THE NOSE OF THE GIZA SPHINX, BREAKING IT OFF AND GIVING ME 60 YEARS BAD LUCK AS PUNISHMENT!! IT WAS THE MURAL OF MY GREAT GREAT GREAT GREAT GRANDMOTHER!!
Fu Dog:... Aw, screw me, sorry about that.
Yan Yan: YEAH, A HUNDRED OR SO YEARS TOO LATE!! But even with that, because I cared for him and the Ministry of Ulthar demanded him on trial for a death sentence for endangering hundreds of realms, I couldn't bring the coin back without him AND let him keep the coin when he took it back. I was trying to figure out how to have them take mercy on him. But cats and dogs and all that, they're just too unreasonable.
Lao:... FUUUUUUUUUUUU!!!
Fu Dog: LOOK, WE CAN STILL FIX THIS, OKAY?! I MEAN, WE HAVE A SPHINX! SHE CAN WARD OFF DARK DRAGON!
Lao: Uh, you DO know that Dark Dragon has built up a high immunity to Sphinx hair, right?
Fu Dog: What? I thought that wasn't possible!
Lao: Would he have been Magical Community Enemy #1 if he was THAT easy to take down?
Yan Yan: He's right. Sphinx hair does nothing to him anymore. I'm afraid we have to do this the hard way.
Fu Dog: Yeah, because that's ALWAYS the ONLY choice.
Jake: Look, Fu, if there's anything I learned with that magical gamepad, then you can't make life easier.
Fu Dog: I was BEING sarcastic.
Yan Yan: POINT IS, the Dark Dragon is coming after the coin now, and we MUST be ready for it. If he gets that coin, he'll likely use it to summon an army on this world, or worse. He will summon Makuta from the Banished Realms.
Hiss: You mean he'll DEFINITELY summon Makuta from the Banished Realms.
Yan Yan: Whatever! We have to do something.
Fu Dog: Hey, I'm probably spitballin' here, but... Why don't I just eat the coin again? That worked before?
Yan Yan: "Because unlike me, he won't be so afraid to gut you open."
Fu Dog: "Ohhhhhhhhhh, I see your point."
Jake: You guys are the heroes, you'll think of something.
Typhoonsua: Well, you all had better do so without me. As for me, I have things to do. I must reveal the truth of the Makuta army's fate to the Dragon Council, and help the Zeahondions find a new home. Should be easy since their homes can walk.
Cynder: "You did enough as is, and for that, we thank you."
Spyro: Good luck looking for your new home.
Halexsander: We're ALREADY home. Our homes can take care of themselves. You don't need a homeLAND when you have a home. We can go anywhere, and nothing can stand in our way.
Typhoonsua: Then all I must do is talk to the Dragon Council. Good luck.
Halexsander: You too, noble defender.... But what will you do now that your job here is done?
Typhoonsua:... (Looks at the Scourge Rebellion)... Maybe these machines will need aid in finding more Makuta backup armies in case Dark Dragon gets any ideas. He may have been scared by this, but that doesn't mean he'll hop at more chances. He is stubborn to the core. He'll find anything with Makuta's name on it.
Mohio: Then you have come to the right people. With unity, duty, and destiny, we shall prevail and rid the UUniverses of any seeds of destruction Makuta planted throughout.
Halexsander: Farewell, my friend. (They all left in their giant mech homes)
Typhoonsua:... Good luck in stopping Dark Dragon, heroes. I must go. (She dove away)
Icky: "..... I bet ya she was crushing on that Halex guy."
Iago: "Well if so, I'm guessing that in-cause of size difference that the crush never went anywhere."
Jake: Was that REALLY so visible? I didn't see ANY chemistry, NOR any signs.
Icky: Please don't ruin the conversation, kid.
Haley:... So, what now? What do we do about the coin?
Yan Yan: Follow me. We're going, to EGYPT! The mother land... Of SPHINXES!
Jake:... Yeah, I am gonna need a LOT of allergy pills after this. Not that I'm sure they'll work.
Lao: Sphinx hair is enchanted with anti-dragon hexes. Ancient Egyptians mistook dragons as demon servants of Set and bred the Sphinx to defend against it. Thus their hair serves as a defense against them.
Yan Yan: It's true. You could attack me, and it would hurt you more than it hurt me, just by touching my fur. One touch, and BLEH, DED! But on the bright side, at least I'm not an ichneumon. THOSE things have bewitched fireproof AND magic-proof fur, so they can kill you like a mongoose kills a snake... Which is basically what the two are. A mongoose and a snake.
Jake:... In that case, I BETTER not come across one.
Yan Yan: I hope not either. Ichneumons show up in parts of the world just like Egypt that hated dragons. INCLUDING Egypt. But, what're the odds of us coming across them out in the ope-
Sphinx of Giza, Cairo
Yan Yan: (Quiet screaming) AW, YOU HAVE GOT TO BE CRAPPING ME! (Giant monstrous mongooses were seen littering the cold sands around the Pyramids and Sphinx)... Of course. They're nocturnal.
Savio: (Quietly) Then why did we wait until night? The desert gets cold at night. (Shivers)
Jake: (Quietly) Because these landmarks are LITERALLY part of a tourist attraction. If we were to do this in the day, we'd expose ourselves to humans.
Icky: Oh, how could I forget this is THAT kind of world where the mythological community has to stay secret? Tch, and I think we found the second reason why Chang turned traitor bitch!
Spyro: (Quietly) Let's just focus, okay?
Timon: (Quietly) Right. So what's the plan for getting past those guys, (Clenched teeth) AND SO HELP ME GOD IF YOU SAY "LIVE BAIT"!!!
Simon: "(Quietly) I think you and Pumbaa are too small for these guys anyway."
Timon: "(Quietly) Thank you, I'm finally not a prime candidate!"
Yan Yan: "(Quietly) Besides, they're not much for warthogs and rodents anyway."
Timon: "(Quietly) Heeeeey!"
Genie: "(Quietly) But what's gonna be big enough for bruisers like them?"
Cynder: (Quietly) They eat dragons, don't they?
Yan Yan: AND snakes. Dragons are scarce, especially since they're people, so snakes are a close second. This world has PLENTY of those.
Genie:... Alright. I guess I have ONE plan in mind. (He turned into a giant cobra and slithered out) HEY LOOK AT ME! (All the ichneumons looked at him) I'M A DELICIOUS SNAKE! GO MUTATED RIKKI-TIKKI-TAVI ON MY, I THINK NONEXISTENT BUTT!! (The ichneumons shrieked and chased him away)
Haley:... Is he going to be okay-
Jake: He's a genie. It's LITERALLY his name.
Haley: Right, right. Let's vamonos. (They head out for the Sphinx)
Yan Yan:... Psst! PSSSSST!... GGGG Grandma? (The Sphinx actually woke up)
Shenzi: WHOA, THAT THING IS ALIIIIIVE! (Everyone shushed her) SORRY!! (Quiet screaming) WHOA, THAT THING IS ALIIIIIIIIIIIIVE!!!
Yan Yan just stared at Shenzi....
Simba: ".... I know. Sometimes I wonder too what Scar saw in these three to begin with."
Banzai: "Ya mean outside of us being easy suckers?"
Nala: "Toushe."
Sphinx:... (Noseless voice) Yan Yan!
Jake:... PFFFT! THAT'S her voice?
Sphinx: HIS voice! Yan Yan always forgets that the Sphinx of Egypt is a GUY!
Yan Yan:... What can I say? Egyptians look androgynous sometimes.
Haroud: Well that's abit racist.
Yan Yan: "I'm a cat."
Haroud: "Alright, SPECIEST to a specific set of humans."
Yan Yan: "..... Ugh. (To Sphinx) Ignore them, they're just some, experimental companions I'm with."
Sphinx: What nerve do you have showing up here again?
Yan Yan: This is MY home, GGGG Grand MA-FATHER! Besides, we're here on important business. We had to chase away the godsdamn ichneumon to get here.
Sphinx:... Very well. You know the drill. Solve my riddle and you may enter.
Jake: Riddle? WE DON'T HAVE TIME FOR RIDDLES!
Sphinx: I do not bend this rule for anybody. It would not be honorable to do so.
Icky: "I think that's Shakespearian old-timey talk for "I don't make the rules, I just follow them"."
Jake: Tough. Dark Dragon is after this Ultharian coin and we need it disposed of.
Sphinx: Well then what do you need what is inside my hidden tomb for?
Yan Yan: Because I believe it's where we will be safe until we can figure out a plan. If I recall, YOU were built to make the BEST out of the defense of Sphinx hair.
Sphinx: Letting DRAGONS into this safehouse?
Yan Yan: Can we NOT play Ancient Egyptian paranoia now? It's NOT Ancient Egypt anymore. The days of the pharaoh have been LONG over. And dragons are not actually of Set.
Sphinx: Maybe so, but I swore a sacred oath to preserve its legacy, and that includes withholding these dangerous secrets from humankind.
Yan Yan: We JUST need sanctuary. Is that REALLY too much to ask?! (To the group) And you see why I don't like visiting my home. Family is a PAIN IN My SPAYED OVARIES!! Which I admit to still being bitter at Oliva's parents about.
Jake: Tell me about it. They're strict, and have a hard time telling you they're being beneficial straight-forward.
Lao: I'm standing right here.
Jake: I know. It's called a roast. IRONIC mockery. You should try it sometime.
Icky: "Let me handle this clown?! Try to look at it like this buddy! Wouldn't the Ancient Egyptians be just as pissed at you for letting DARK DRAGON, which is A DRAGON, and a legit bad one, take over the entire planet, Egypt included, and that HE himself might come after HALF of those secrets anyway?!"
The Sphinx thought about that......
Sphinx: ".... Ugh. You people are lucky I hate letting ANY dragon win more than bending sacred rules. BUT YOU PEOPLE HAVE TO PROMISE TO KEEP WHAT HAPPENS HERE TO YOURSELVES?!"
Jake: 'Who's gonna freaken believe us anyway?!"
Sphinx: "Look, at least do me a solid and keep quiet about this transaction, okay? You're asking me to defile sacred rules to prevent a dragon taking over the world! At least promise me so to give me peace of mind even if you insist no one would believe you!"
Jake: "Ugh, okay fine! We'll keep our yaps shut!"
Sphinx: "I want to hear it from Yan, I'm wary of taking promises from a dragon!"
Iago/Haroud: "Spieceset."
Sphinx: Not my fault Ancient Egyptians were paranoid about dragons. I was just bred for that.
Icky/Haroud: Speciesist.
Sphinx: OH WOULD YOU SHUT UP AND GET IN MY BODY?! (He opened a secret hatch in his frontal body)
Yan Yan:... So much for a pro- (Sphinx glared at her with a cartoonishly angry expression) AHH, I PROMISE!!!
Sphinx: That's better. Now go. (They entered)
Fu Dog:... What a noseless bitch.
Sphinx: I HEARD THAT!!
Fu Dog: AAHHHH!!! SORRY MISS!!
Sphinx: MISTER!!
Fu Dog: SORRY!! AGAIN, YOUR GENDER IS HARD TO TELL, RACIST OR NOT!! Alright, let's get our asses down here before she gets MORE cranky. Girls are NIGHTMARES when they're cranky.
Sphinx: GUY!!!
Fu Dog: UGH, LET'S JUST GO!
Icky: "Yeah, ya better quit while you're ahead."
Later...
Timon: (Everyone was squished in)... (Dubbed as Squidward) Well THIS is stupid. There's no ROOM in here!
Jake: Does this always happen to you guys? There's like, too much of you.
Icky: Not the first time we heard that.
Yan Yan: How are we supposed to get out? (Genie soon burst in)
Genie: Thanks for, WAITING!
Haley:... Does THAT answer your question?
Yan Yan: (Sighs) I never thought I'd end up in situations like this.
Timon: Nobody did. Alright, everyone, what's the plan?
Icky: "Ya mean outside of using the Sphinx hair on Dork Dragon?"
Fu Dog: I know you may be sarcastic when asking that question, but we already established that Dark Dragon has built an immunity to Sphinx-hair. Again, that's why he was so hard to defeat.
Sphinx: It's unfortunately true.
Pumbaa: You can still hear us?
Sphinx: You are inside me, you know. I in some sense, ATE you. If I had touch sensors, I would've ended up vomiting all of you out.
Icky: "It's also good ya don't have a stomach, or we'd be digested."
Sphinx: "Not like my stomach would agree with you guys. SOME of you are too filthy." (Faaart)
Brandy: WHISKERS!!!
Mr. Whiskers: Sorry! (Much of the group reacted horribly to the smell in many comical ways) HEY, AT LEAST IT'S NOT PUMBAA!!!
Sebastian:... Yeah, he got us there, mon.
Pumbaa: "HEEEEEY!"
Timon: "It's a hard truth, Pumbaa, live with it."
Tuke: Doesn't make the smell any MORE pleasant.
Yan Yan: Alright, SOMEONE come up with a plan before someone gets sick.
Icky: "Hey, I know it's a crazy idea, but, Fang was the one who brought Dork Dragon back, right?"
Lord Shen: "Yes, but he had the Makuta granted powers back then! He doesn't have those anymore, and even then, he also did it with Malock, and I'm sure Malock is still villainous and hasn't been seen in ages!"
Icky: "Here me out! Fang may had lost the Makuta powers, buuuuut..... What if he still has Dork Dragon's stronger powers somewhere within him?"
Silence......
Icky: "I know, I know, it's a crazy idea, just thought I share'd it-"
Shifu: "That's, actually kinda brilliant! After all, he only lost the powers of the Makuta! Not so much the powers he taken from Dark Dragon."
Tigress: "The issue however is that he no longer has an ability to access those powers."
Lord Shen: "Ah, but that's not a necessity. Fang would be helpful to distract the Dark Dragon should he become aware of what we discovered."
Sir Hiss: "But won't that endanger my brother?"
Icky: "Hey, one way or another, Dork Dragon might figure what we figured anyway and still go after him. May as well avoid dedicating a separate episode to it."
Sir Hiss: "..... (Sighs worriedly), But how can we even access him, though."
Pang Bing: "... I believe this is the part where the absent members come into play."
Icky: "And finally we have an excuse to finally allow Spongebob and the others into the episode, cause it's been TOO long without them!"
Shifu: "They are likely finished with the concurrent missions at this point. We can have them get Fang from the Reformation Monistairy in Equestria."
Jake: "..... Man, I am incredibly lost with what ya'll are talking about."
Po: Just leave this part to us. Someone have a way to call the others?
Icky: I have Gilda's number. (He called them)
In a spare Van
Spongebob: "So, should we go back to the Dragon Guardian Temple, or get right with the others- (Gilda's phone rang)
Gilda:... Oh, I got this. (answers her phone) Yello.
Trixie: Please don't tell me they need our help, please don't tell me they need our help, PLEASE DON'T TELL ME THEY NEED OUR HELP!!
Gilda: They need our help.
Trixie: F***BALLS!!!
Sandy: "Hey, it was kinda inevitable, even if the Dark Dragon might be abit outta practice with us, he's bound to still be a problem one way or the other."
Trixie: "But I just got out of a quick and easy mission!"
Squidward: "Look, at least it's pretty much a quarter through the episode now, that means it's almost done as is."
Mr. Krabs: "Well may as well since we're already in space."
Patrick: "Do what do they need?"
Gilda: "..... Yeah, this is gonna sound weird, but, they want us to pick up Hiss' bro."
Trixie: "BUT WE JUST LEFT EQUESTRIA?! (Plops down) UGGGGGH?!"
SpongeBob: "No problem, I can make a U-turn!" (They stopped the van with a cartoonish screech sound, flipped around, and went back to Equestria)
Trixie: UGGGGHHH!! Normally I'd be ecstatic at going back home, but UUUUUUUGHH!!!
Gilda: Oh, go cry some more elsewhere. The others need our help and it involves Fang... And probably Othello. We should bring him along just in case.
Trixie: In case of what, in case we all go bankrupt? ONE Mr. Krabs was bad enough.
Mr. Krabs: Harsh, but not inaccurate.
Equestrian Monastery
Fang: ABSOLUTELY NOT!
Sandy: WHADDIYA MEAN ABSOLUTELY NOT?!
Fang: I MEAN ABSOLUTELY NOT!! I'm sorry, but my days of owning the power of Makuta are way behind me since you finally defeated me. Even Othello prefers to take his cheapness elsewhere, like charity.
Othello: It's true. Besides, my brother can take care of himself. He's been through MUCH worse given those Aladdin movies, am I right or am I right?
Fang: "And before anyone gets testy and argue the "Right thing to do" speeches you people always go for, try to look at my rejection with practicality: WHAT USE WOULD I EVEN BE FOR YOU PEOPLE ANYWAY?! I don't even HAVE the powers anymore, Dark Dragon took them for me?! I'm as easy for him to choke as is brother!"
Gilda: "Look, it's because that when you took Dark Dragon's stronger form, it's possible that's not really as gone as your old powers. (Fang was surprised by that). If anything, it just ended up being stock to you without the Makuta powers enabling you to expel it again...."
Fang: "..... Do you people have proof of this?"
Gilda: "Hold up. (Calls back to Icky) Hey hun, can ya send in some proof?"
Genie's magic poofs in a Sphinx's hairnet.
Fang: "WHAT THE, WHAT IS THAT DISGUSTING- (Suddenly turns into a Dragon of Dark Dragon's redesigned body from a blaze of fire, with his tiny cape now looking like a bandana)!"
Othello: "...... By, George."
Fang: "..... Did, did I spontaneously combusted and survived?"
Trixie: "YOU TURNED INTO A DRAGON, YOU STUPID REPTILE?!"
Fang: "How dare you?! I'm clearly bigger than you so- Wait, I'm bigger?!"
Patrick: "You also have hands and legs now."
Fang: "What are you- (Looks down and saw his claws) WHHHAAAAAAA?! Wha, wha, wha- (Looks at where a mirror is and gets to it to see his reflection of the new form)...... (SCREAMS WIMPFULLY)!? WHAT HAS HAPPENED TO ME?! THIS NEVER OCCURRED BEFORE?!"
Othello: "To be fair, I think it's because you never encountered.... (Looks at the group)...."
Gilda: "Sphinx's Hair from the American Dragon World."
Othello: "THAT, up until now, sire."
Fang: "Wha, what has happened to me?! I'M A FREAK?! A FREAK?! (CRIES)?!"
Gilda: ".... (To Phone) Icky, you're gonna have to tell Hiss his brother is an emotional mess."
Sandy: "I'm pretty sure he knows."
Fang: "OTHELLO, DO SOMETHING?!"
Othello: "Oh, uh..... PRINCESS CANDANCE!"
(Cadence): CADENCE!
Othello: WHATEVER! UH, HIS MAJESTY EMPEROR FANG HAS TURNED INTO A DRAGON BECAUSE OF SOMETHING HE DID IN HIS PAST!!
(Cadence): "WAIT, WHAT?!" (She came in carrying Flurry Heart who was suckling her hoof)... Okay, what happened?!
Fang: I'M DARK DRAGON!!!... Wait... I'm Dark Dragon!... What if... NONONONO, LET IT GO, FANG! LET THE PAST STAY IN THE PAST! I'm STILL not going to help you guys. I prefer to stay as FAR away from DD as possible.
Othello: Well, you WERE warned when you recruited him that he was dangerous and would've done this.
Fang: SHUT, UP, AND THANK YOU, OTHELLO!!!
Cadance: "Well, what if the Lougers can help you get cured of this."
Fang: "But that's just it! Likely they want to use me as bait to distract that beast and risk, THIS FORM returning to him?! Do you idiots really want to risk that?"
Sandy: "Be honest Fang, if Dark Dragon were to figure what we know, he'll come after you anyway and take back that power either way. It's better to rip off the bandage now than to wait for HIM to come over."
Othello: "Sire, they, present a good argument."
Fang: ".... Ugh, are you SURE you want to do this? You'll risk that traitorous flying lizard to be at full power again?! And potaintionally a full restore of his confidence?!"
SpongeBob: If it means we save Jake's world, it's a risk we're willing to take. There's no risk not worth taking. Oh, wait, yes there is. Barnacles! Being wise is so hard sometimes.
Sandy: Wisdom can be overrated sometimes. So, Fang? You and Othy in?
Fang:... *Sigh*... About time I did SOMETHING beneficial for once. I have a SCORE to settle anyway. I don't want his power back. I feel controlling godly robots is too much for me. Also, I DON'T WANT TO LOOK LIKE THIS FOREVER! How did DD EVER move around at this size?!
Squidward: Why don't you ask him?
Fang:... I don't know. Let's just get over there.
Jake's World
Yan Yan:... Are you sure they'll pull through? You JUST turned this 'Fang' person into Dark Dragon in a sense.
Po: A Dark Dragon vs. Dark Dragon Classic would be pretty bodacious and awesome.
Timon: For you maybe. But the guy could stomp on all of us easily.
Jake: Well... Maybe we could use more help than we got. It wouldn't hurt, would it?
Bagheera: It would if it squishes us into small rooms like this.
(Sphinx): Exactly what help are you suggesting?
Jake: What about Rose? I mean, we all know Dark Dragon COULD use her as a hostage.
Lao: Doubtful. He wouldn't want to come across as TOO cowardly and desperate, and it would be too obvious. He'd know we'd come for her.
Jake:... And why haven't we?
Ralth: Because she didn't matter. We figured she was better left out of this.
Jake:... We might as well check up on her just in case.
???: FINALLY! (Rose showed up in her Hunstgirl uniform)... It's about time I found you, hon.
Cynder:... Unless she hears about you getting abducted and tries to come and save you.
Haley: Wow. What a dedicated wife.
Rose: Why are you squished up with other... Cartoon-looking characters?
Jake: Don't ask.
Sparx: PFFFFFFFFFFFFFFFT!! HAHAHAHAHAHAHAAA!
Fidget: What's so funny?
Sparx: I just had this funny thought that if DD WAS to kidnap her, he'd turn up with nothing since Rose left and was nowhere to be found except looking for us, and throw a VERY pissy fit.
Fidget:... Pheheh, yeah that's kinda funny.
Timon: Yeah yeah, the pretty ninja girl showed up out of nowhere. Come on in. The stuffed heroes are fine. (She leapt in acrobatically and cuddled next to Jake) I WAS KIDDING!!!
Jake: I'm PRETTY impressed.
Rose: I hope Dark Dragon is willing to have ANOTHER section of his tail cut off, because I'm all for it.
Yan Yan: Wait, how did you get through the Sphinx?
Rose: The riddle wasn't that hard. All you need is an iPhone on standby and look it up.
Izzy: Isn't that kinda cheating?
Matt: Says the computer junkie.
Izzy:... Well played.
(Sphinx): "In my defense, these riddles were made back before these confounded devices even existed. That said, when are we expecting the snake that stolen Dark Dragon's power anyway?"
Icky: "When the plot decides to make them appear."
(Sphinx): "..... Can someone who doesn't sound like they're suffering from heatstroke give me a PROPER answer?"
Icky: (Sighs) They'll GET here when they GET here! Just be patient, and hope they show up when we need them.
Rose:... Seriously, who are these guys?
(Sphinx): Did you guys say WHERE to meet them?
Fu Dog: Didn't need to. We kinda have a thing to visit the one place we're familiar with on worlds. Here, we're more familiar with New York City.
(Sphinx):... Odd way of having a rendezvous.
Roger: We've had ODDER ways.
(Sphinx): "So I trust this means your stay here is brief now?"
Yan Yan: You were actually liking us?
(Sphinx): No, I just assumed you'd be planning in here a bit longer.
Yan Yan: Yeah, that's fair.
Mad Hatter: It's almost like we didn't even need to come here.
Dormouse: It was a bust anyway. I feel like my kettle is about to smash in this crowd.
Genie:... So, we just need to head to NYC to expect our help?
Lord Shen: Yes indeed.
Genie: In that case. (Magically gains a Star Trek uniform) BEAM US THERE, SCOTTY! (They teleported Star Trek beam style)
(Sphinx):... That genie is so unusual. Then perhaps, I've seen more unusual.
New York City
The Group Appeared, but Genie Made sure it was apart of the city out of sight of Scourge Imperial Patrols.
Jake:... WOW! I never had THIS view of the city before.
Haley: I know! I didn't even know THIS area existed.
Icky:... We've seen better.
Tantor: ICKY!
Icky: Sorry, but our time across the UUniverses have made this... Meh. A sight of New York City Number 5002 is nothing compared to like, New Mewni, vast different dimensions, worlds beyond the imagination, anything the AUU offers even, they look at New Yorks and be like "Oh that's CUTE"!
Cynder: "Probably doesn't help the Dragon Realms has its OWN version of New York."
Haley: You guys are such buzzkills.
Icky: Not our fault facts are facts.... I wonder, how are they going to fit Fang in the smaller van we built? He's been transformed into Dark Dragon's stronger form, so he's gotta be HUGE!
Jake: You guys have a GIANT insect-thing with you.
Insectasaurus: ROOOAR!
Missing Link: Well, we have shrinking tech, so as to make him fit. Uses quantonium. The same stuff that makes Susan here big.
Susan: Being big has it's perks and disadvantages sometimes. Being big ruined my initial life, but it DID make me see a side to my fiance I wouldn't have before. Point is, they'll make it work.
Pang Bing: So now, we wai-
Gazelle: Hello, everyone. (She and the other Lodgers, DD Fang, and Othello were seen behind them)
Skipper: WHERE DID YOU-
Sir Hiss: "OH MY GOODNESS, FANG, THEY WERE NOT KIDDING ABOUT YOUR PRESENT FORM?!"
Fang: "Can we PLEASE not make this a topic?"
Jake: "Ya know, I was THIS close of almost mistaking this dude as the actual DD, but then I remember what you guys said about his stronger form being taken from him.
Kowalski: Also, just realized, we forgot about Gazelle... Then again, since we're trying to rely less on her, maybe that's a good thing.
Gazelle: Si.
Rose: Wow. She looks nice.
Lao:... I... I only heard stories about it, but... You guys actually trained the current Uniter Princess?
Gazelle: Wait, you KNOW about that?
Lao: More like the Dragon Council did more than me.
Jake: Yeesh, what AREN'T you sharing with us, G?
Lord Shen: And WE didn't train her... Much. More like fate brought the Lightflies to HER. She comes from a world where humans didn't exist and animals took their place. She's a pop-singer rights activist.
Gazelle: Charmed.
Terk: So, now that we're together... What now? How do we get the rest of the plan, which I'm now just realizing we didn't plan all the way, out? All we established was-
Fang: Look, can we just do SOMETHING about Dark Dragon? I'm ALREADY freaking out looking like this! If I was still the Emperor Fang I used to be, I'd use this form to take back the Fang Empire. But alas, too much time has passed for that.... Why did I make that sound like a bad thing? It IS one.
Trixie: Yeah, I'm with you on this one, we run out of time, so we can just wing it.
Mr. Dodo: Let's just head back to the Matorans' hideout. They're better at planning than us.
Gilda: Wow. About TIME we met some BIONICLE that ISN'T Makuta.
Icky: "Also, kinda have to agree with Hiss, it is SO weird to see ya like this, Fang."
Fang: "All the more reason I am to get rid of this form one way or the other at the earliest convenience!"
Missing Link: Well, look on the bright side. At least you can stand up to him.
Fang: Like he'll make it easy for me. Plus, I know jack-squat about this form. I can't use ANY of his power because I have NO idea how to use them. Seriously, how do I use them?
Jake: Don't ask us. Dark Dragon wouldn't tell us how. Plus, since it seems like the forbidden kind of magic, I don't think even the Dragon Council would allow it.
Fang: F***! It is ANY wonder why villains stop caring about good guy rules?!
Othello: Well I hope bringing us here was WORTH this little mission of yours. Confronting Dark Dragon is no doubt going to SUCK HARD!
Iago: Oh, rub some dirt on those worries, bro. We can do this.
Othello: "I don't have to litterally rub dirt on myself, do I? Sounds disgusting."
Iago: "Are expressions foreign to you?"
Othello: No, I just missed messing with you. (Hearty laughter)
Iago: ERRRRGH! I THOUGHT CADENCE WOULD'VE KILLED THAT PART OF YOU!!
Othello: "Oh look at it like this, she did rid me of being EVIL about it! Doesn't mean I'm not gonna be a brother and bust your gull from time to time. Hehehehehehehehehehe."
Iago: "OH THANK GODS THIS IS A SITUATIONAL OCCASION THAT'S ONLY HAPPENING FOR THIS EPISODE?!"
Fang: AHEM! Can we NOT waste time? If we MUST stop Dark Dragon, then we must recollect. What exactly does he want?
Yan Yan:... This coin. It contains the power to release Makuta from the Banished Realms.
Fang:... Okay, yeah, no, that's not gonna happen. I mean, what is something like THAT doing here?!
Jake/Lao/Yan Yan/Icky/Simba/Timon/Pumbaa/Iago/Hiss/Louis: "Fu's fault."
Fu Dog: "Ehhh, fair's fair, I was a VERY different dog back in the day."
Fang: ".... Ugh! No wonder that treacherous darken alligator is here NOW?!"
Gilda: Be glad that it's not YOU who's after this.
Fang:... HAH! Yeah, that's a good feeling. I can't wait to see the look on that f****r's face when we kick his ass. Most importantly, when I kick his ass.... How do we defeat him?
Fu Dog: Yeah. I mean, the best thing to do would be to get rid of the coin.
Yan Yan: Isn't it obvious? I must return it where it belongs. To Ulthar in the Demon Realm.
Miguel: Which one?
Tulio: OOOOOOOOOOOOOOOOHHHHHHHHHHHHH!!!
Yan Yan: (Sighs) Of course, I HATE it when dimensions are less specific with their names. Okay, I'll give a specific: Are any of you familier with "The Owl House"?
Icky: "Ohhhhhhhhh, you mean the one from the latest Disney TV Show?"
Yan Yan: "Yes."
Icky: "And the same one that has been given dedicated DeviantArt Stories too by Scroopfan and MSM?"
Yan Yan: "..... Is, there a right or wrong answer to that?"
Lord Shen: "Ugh, ignore that last question, sometimes the Prehistoric One forgets that NOT EVERYONE SPEAKS META?!"
Yan Yan: Can we just get the hell out of here?!
Fang: YES!! AS THE CAT SAYS, CAN WE PLEASE JUST GET THE HELL OUT OF- (Yan Yan karate-kicked him in the crotch as he did this)
Yan Yan: I CAN SPEAK FOR MYSELF, THANK YOU VERY MUCH!!
Fang: OHHHHHHHHHHHhhh... My tenders.... Oh... Wait... Do it again, if Dark Dragon gets this body back, I want him to FEEL IT!
Hiss: Fang, you're in his body, so YOU'RE the one who's feeling the pain.
Fang: Right. Let's go.
Elsewhere.
Olivia, who was now much older, was seen returning home with some rich girlfriends after some late-night shopping.
Rich Girl 1: "Did you see how cute that boy in the food court was?"
Olivia: "You realize he was working in that McDonalds, right? Like, what are ya, a planetarium?"
Rich Girl 2: "Do ya even know what that is?"
Olivia: "..... Toushe, wisegirls."
Krekka and Nidhiki's shadows rose over the trio, as the trio looked to see the two dark hunters themselves!
Nidhiki: "..... Which one of you is Olivia?"
The two rich girls pointed to Oliva and ran off!
Olivia: "..... REALLY GIRLS?! (Krekka grabbed her chuckling like a doofus) HEY?! PUT ME DOWN, YOU BIG METAL APE?!"
Nidhiki: "If you value any part of your face, (Holds his claws to her, intimidating her).... You, will, be, silent. (Clips the claws together twice)."
Olivia: "..... Just what kinda demented robotic freak show did you two come from anyway!"
Nidhiki: "I SAID SILENCE, BRAT?!"
Krekka: "We could give something to gag her with!"
Nidhiki: "..... Wow, an actual thought from your head. How rare."
Krekka found a dirty sock from the garbage.
Olivia: "You wouldn't dare- (Krekka shoves the sock into her mouth!) MMMMMMF?!"
Nidhiki: "Ugh, at least the brat's quiet now. Let's return to the others before something stupid happens."
Later...
Yan Yan:... Alright... Let's get this over with. (She opened a portal to the Demon Realm)... You all better have a plan to convince the Ministers to spare Fu.
Willie: Of course we do!... Do we?
Yan Yan:... (Sighs) I'm doomed! Let's go.
Fang: I can't fit through there.
Skipper: Kowalski? Shrink ray.
Kowalski: Shrink ray?
Skipper: Shrink ray. (They shrunk him down)
Fang:... You guys are prepared for LITERALLY everything, aren't you?
Kowalski: Yeah.
(???): EXCEPT FOR THIS! (Mohio came in with Toa forces)
SpongeBob: Whoa! Is this that Mohio guy?
Rose: Seems like it.
Mohio: Everyone... Uh... I think you might want to hear this. The Dark Dragon sent a message to us. He said he's kidnapped someone named... Olivia Mears.
Yan Yan:... NO!
Mohio: He says that if he doesn't get the coin in 30 minutes... She'll be killed.
Yan Yan:... DAMMIT!! ULTHAR DAMMIT!!! WE WERE SO CLOSE!!!
Haley: Why do you care? She's the one who helped you pose as a regular award-winning cat.
Yan Yan: Why do YOU, NOT care? Don't tell me that you haven't learned compassion to even bullies after growing up!
Haley: I'm just asking, why do you care?
Yan Yan: Look, I won't say I consider being used to win trivial prizes to be one of my better years, but my concern stems on the fact that I AM SUPPOSED TO DO THIS WITHOUT GETTING PEOPLE HURT OR KILLED!
Fu Dog: Oh, really? Tell that to the people of the Titanic.
Yan Yan: YOU were the one who steered it into the iceberg!
Fu Dog: Okay, my B, I'll be fair, but, just saying, LOADS of people were hurt or killed. By technicality, the 'no crossfire casualty' requirement, has LONG been failed, cause of me or not! If anything, it was your compassion for ME that got them killed. I mean, yeah, I'm physically responsible for it, but what does it say to you that you weren't able to just do me in by now, being respectful as I can here? You're kinda guilty by association of meandering the whole icing me bit. No WONDER the Ministers want me dead. They see me as a setback to your mission.
Yan Yan: (SIghs)... Okay, then nobody ELSE is supposed to die on what's supposed to be a mission about returning the coin. We are going to rescue Olivia, NOW!
Gilda: But he may be prepared for you and you'll HAVE to give up the coin.
Yan Yan: Would you risk the life of a 19-YEAR-OLD ADULT JUST TO SAVE THE DAY?!? I mean, look, I get you're not fans of that brute to have immediate access to the Banished Realms, but I can only respect the greater good for so long if it has the gull to expect sacrifices of mostly irreversible scale! Be honest, is it really heroism that you choose an easy prevention of horrors over one life? Or just Amoralisum?
Gilda:... (Sighs) I swear to God, we are going to WRECK DARK DRAGON FOR THIS!!
Fang: "So you're seriously gonna let the cat guilt trip you into saving someone you wouldn't like anyway?"
Hailey: "I know, right? I mean, fine, I wouldn't wish death on Olvia, but, she's kinda a bitch, and hardly worth risking a scary robot demon being free."
Fang: "Ugh, look, how's about, I suggest we be SMART about this! We still get rid of the REAL coin, BUUUUUT, we give them, a fake?"
Fu Dog: ".... Ohhhhh, I hear ya, pull the big scamaroni on Dark Dragon?"
Icky: "Though how are ya suppose to fake out a specific coin?"
Othello: "May I borrow that coin for a moment? (Yan Yan gives Othello the real coin, of which' in a montage process in literally five minutes, he copied the design of the real coin on paper and forged a similar-looking fake within that time period) VOLIA! One fresh counterfeit Lucky Coin. So flawlessly similar, you can hardly tell the difference."
Fang: Are you serious? Dark Dragon has been around in me and Othello's shadow long enough to KNOW Othello's counterfeit work too well. He'll KNOW we're giving him a fake.
Othello: Fang, it's all we got for the moment.
Fang: But Dark Dragon is SURELY too smart for this. Someone with a reputation like THIS on this world can't be-
Othello: FANG, look, just trust me, I got this. Besides, there's something inside this fake coin that'll psych him out. I put a small piece of Sphinx-hair inside of it. He may not be affected by it, but it sure as hell can convince him this is real.
Tai: Does that even make ANY sense?
Mimi: Also, you were working on something like THAT where you were?
Othello: Yeah, I had a LOT of free time on my wings.
Sandy: Everyone, look, we're a little short on time right now. What've we gotta lose?
Squidward: Our lives? Our sanity? Our lunches?
Sandy: Look, let's just give it a shot. Besides, by the time he realizes it's a fake, it'll be too late.
Gazelle: Si. We must make the best with what we have right now. So let's split up.
Lao: No. We can't split up. If half of us shows up to Dark Dragon, he'll know something is up. He wants ALL of us present.
Yan Yan: He's right. We must not raise ANY red flags around him.
Gazelle: Normally I'd make magic clones for you, but since I'm out of it for your reevaluation, I'll give MERLIN that job.
Chaos: Or me.
Genie: Or me.
Gazelle: OR ANYONE ELSE WITH MAGIC! Can we PLEASE not keep Dark Dragon waiting? He said 30 minutes, and we BETTER use them wisely!!
Icky: "Well, time to clone up."
Archimedes: THEN GET CLONING UP!!
Merlin: Don't tell me how to do my job! (He cast a spell that flashed everything into white)
Chapter 5: Coin Battle
Dark Dragon's Hideout
Dark Dragon: "(Pacing back and forth) Ugh, I know those misfits tend to take their sweet time with their bad habit of extended dialogue periods but COME NOW?!"
Meng Tao: "Now now sire, at least you can say things are finally looking at our direction."
Dark Dragon: I'm not taking ANY chances. NOT this time. With the Lodgers, there's ALWAYS a catch. They could be sending a fake coin, or using magic clones. Or maybe... They're impersonating one of you... OR MAYBE I JUST KIDNAPPED SOMEONE DISGUISED AS THE CAT'S OWNER!!!
Krekka:... Okay... NOW he's paranoid.
Nidhiki: (He slapped him)... What? He was going to anyway for that comment.
Dark Dragon: Too bad! (He slapped them both) ONLY I GET TO SLAP PEOPLE FOR IDIOCY AT THIS MOMENT!!!... Alright. Everyone has to make ABSOLUTELY sure they're going through with this, LEGITIMATELY! No surprises, no tricks, no distractions, and most importantly, NO INCOMPETENCE!! I WANT THAT COIN!!!
Mecurymon: "Aggressively understood, sire."
Dark Dragon: Just figure out what game they're playing and make sure that I win it- (They were all gone)...... Well at least they got the message clear. But, perhaps I should try to put myself into more ease, cause now at least, things are going, relatively my way. BUUUUUT, I should at least check the hostage girl to look out for surprises. (He went into Olivia's holding cell)
Olivia: WHAT THE HELL IS GOING ON, YOU DARKEN MUTANTED CROCODILE?! WHO ARE YOU?!
Dark Dragon: Let's answer that question with another question. WHO ARE YOU?!
Olivia: OLIVIA MEARS!!
Dark Dragon: Oh? Are you the REAL Olivia Mears? Because I can't shake the feeling you're someone POSING as her.
Olivia: WHA, THAT'S RIDICULOUS!!
Dark Dragon: Is it? I'm holding you prisoner for people to come in, and I'm trying to avoid a clever sneak-around! So, again I ask, ARE YOU, THE REAL OLIVIA MEARS?!
Olivia: YES!!!
Dark Dragon:...... Good. I sense no lies in your voice.
Olivia: Alright, now what about MY question! Who are you, and what do you want from me?!
Dark Dragon: Your cat!
Olivia:... You're my cat?
Dark Dragon: Duh, NO! I WANT YOUR CAT!
Olivia: Miss Tinkles?! What's so special about HER?!
Dark Dragon: Something you wouldn't believe if I hadn't captured you. I, am the Dark Dragon. The most powerful dragon in the world. This world you live in harbors a secret magical community of creatures that you only see in mythology. Dragons, griffins, elves, sasquatch, goblins, trolls, giants, oracles, you name it. They exist.
Olivia: PHYEAH RIGHT! This is clearly some animatronic made by Haley to scare me.
Dark Dragon:..... Are, are you just ten thoundson flavors of stupid? Do I LOOK like an animatronic? Does an animatronic have such FLUID LIFELIKE MOTION?!? (He flexed) DOES YOUR HUMAN TECHNOLOGY HAVE THIS KIND OF ILLUSION YET?!
Olivia:... No. Guess obviously this is a dream or hallucination, then.
Dark Dragon:... Ughhh, this arrogance was why I wanted to start a mythic revolt. Oh well. That's all I need to convince you this is a lie so you won't tell any other humans about us.
Olivia: PBBBT, sure, that's something a dream or hallucination would tell me.
Dark Dragon: Well, I can assure you, this will be no ordinary dream. THIS will feel like you could die in the next 20 minutes if your 'Haley' friend doesn't show up with your cat, AND the coin.
Olivia: Coin? You mean that thing Miss Tinkles lost after that show and tell?
Dark Dragon: It's no ordinary coin. That coin has power and it comes from another world.
Olivia: SUUUUUURE it does. Just wait. Soon I'll wake up from this crazy trip and I'll be back to living a normal life.
Dark Dragon: Ugh, (Quietly) roll with it, ROLL with it! Maybe you will... Or maybe you won't... Ask yourself. What if it IS real? Then again, you won't, because you'll die before you realize it. (Chuckles)... (He punched her into a wall and injured her leg) YEP! Definitely the real Olivia! Dodged a bullet there. You better pray for your life, Olivia Mears.
Olivia: OWWWW!!! Not, a religius, person!
Dark Dragon: Well when I'm done, you'll be begging for "Jesus Chrust" soon enough! I may be the Devil punishing you for your sins. (Chuckles amused as he left)
Olivia:... That guy is SUCH an asshole. URRGGHHH!!! SO CAN'T WAIT TO WAKE UP FROM THIS?!
Later...
Dark Dragon started to bang his head repeatedly on the wall!
???: Having trouble? (Chang appeared)
Dark Dragon:... NOOOO!!! Any luck on the Lodgers? They still have 18 minutes.
Chang: We have visual on them and we're already searching for ANY deviant behavior as we speak.
Dark Dragon: And what about Nivawk?
Chang: We're looking out for him too.
Dark Dragon: Good. THIS time, I'm through messing around. I will NOT let my comeback end up a failure. This is too important.
Chang: I assure you, wherever else we go, will be perfectly secure.
Dark Dragon: It BETTER be, for ALL our sakes.... 15 minutes. They BETTER use them wisely.
Chapter 6: The Latest Addition
Epilogue
Material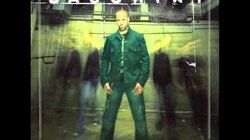 Community content is available under
CC-BY-SA
unless otherwise noted.