Forget-Me-Never is the 7th Episode of the 2nd Season of the SpongeBob and Friends Adventures Chronicles series. Spongebob ends up ticking off everyone through a series of accsidents and mistakes. Thanks to Trixie being the pride-riddled blowhard that she was over some soap operas, Spongebob runs away (again) ends up getting annsisaia in an accsident (again) and finds himself mayor of the bad part of dragon realms verson of New York and saves it from a terriable gang of thugs called The Sponge Haters (again, but somewhat different) and now Spyro along with Patrick, Squidward, Sandy, Mr. Krabs, The Hyenas, Lord Shen, Alex, Marty, The Penguins, Po, Shifu, Mr. Dodo (cause he drives the van), Donkey, Puss, Gilda, Fidget, Icky, Iago, Merlin, and a forced into this Trixie set out to get Spongebob's memories back. But Junjie sees this as an opportunity to get rid of Spongebob for good so he can take over the Louge and get his revenge on Shifu, reguardless of being ordered not to do anything by Lord Cobra due to being sick and doesn't want to face complaints and threats from the High Council for failure to properly control the villain leage ranks, or even being blamed for the wrong doings. Can this be resolved quietly before everyone ends up having a bad day?
Transcript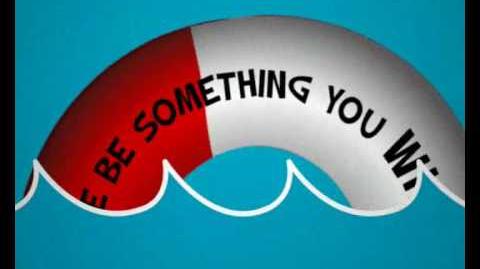 Intro Theme (WhoBob WhatPants Theme)
Chapter 1: It All Began with a Dozen Accidents...and Maybe Even More
The Temple
Spongebob is cheerfully being himself.
Spongebob: "Ah, what a great day. It feels like the kind of day where I should go around and help my friends with whatever they need help with. In fact, I should do that right now! What could possabily go wrong!"
In the Training Room.
Spyro is in the middle of a training session with Shifu, Po, and the Furious Five.
Spongebob came in.
Spongebob: "Hey guys, what're you doing?"
Spyro: Spongebob, please, I'm in the middle of my chi-controling training. 
Spongebob: "Oh right. Is that like, the force for Kung-fu masters?"
Po: Something like that.
Spongebob: "Well what exactly is the intestive purpose when that threat they made was like, a long time ago?"
Shifu: To Counter Master Xehanort targeting Spyro as his last needed vessel as well as the upcoming clash, Spyro will have to be ready before the leage comes after him, you and Kairi too.
Spongebob: "Relax guys, I saw the cronitcles episode line-up, it's not until season 14. Besides, according to the leage's twitter account, Cobra is sick right now. He has a real bad case of the reptile sniffles."
Leage fortress.
Lord Cobra: "I am so incredably sick. AH-CHOO?!"
Chrysalis: "Well you shouldn't have tried to beat that stupid dare from Audrey 2 about sticking your head into the freezer Cobra. Now look where it got you."
Lord Cobra: "You wanna know what's worse? Without me being well, disobedient twats in our ranks like (angry sounding) Junjie (normal again) are assentually free to do what they damn well please!"
Chysalis: "That is why I am gonna smother you and nursed you back to health so you can mercilessly punish those insoborindences. Until so, I better feed you rat slave soup."
Lord Cobra: "(Snorts) My fav."
Teen Mang: (Knocking on the door) Is this a bad time, L.C.?
Lord Cobra: "(Sarcasticly) No, my little me, by all means, (sneezes), come in."
Teen Mang: Oh great! (Opens the door and skips like a pansy in) Glad to know you ain't bothered by me coming in on your time of woe!
Lord Cobra: "I WAS BEING SARCASTIC, YOU (SNEESES), LITTLE HANDSOME YOUNG IDIOTIC VERSON OF ME?!"
Chrysalis: "Ahh, you may as well let him in, he's already beyond the door."
Lord Cobra: "(Sniffles), I really need to teach Mini-Me the meaning of Sarcasum."
Teen Mang: Well don't worry about me being inconvinent, because I came with something nice. Me, Y.X. and Xigbar made a little get well card for ya, a picture of us finally winning, Spyro as our 13th member, Kairi and Spongebob's soul in our clutches, Malefor and the darkspawn back, the x-blade forged and of course you putting the other lougers as well as those who wronged you in their rightful place. 
Lord Cobra grabs the card, and used it as a tissue!
Teen Mang: ".... You weren't suppose to use it as a tissue."
Lord Cobra: "I would like to point out that I do NOT want to think about work when I am sick?! For all I care, all you gave me was a well decorated hankie. (SNEEZES)!"
Teen Mang: "Forgive me, my master, it was purely out of good intentions.... in our terms, I mean."
Lord Cobra: "Oh whatever. For the time I am trapped in bed, and sense your here, I want you to ensure the radicals of the leage, (angerly) ESPIECALLY JUNJIE, (Normal) are kept in their place. I do not want any unahthorised evil doing. If so, then we're gonna get unwanted louger trouble. It's been that way since Junjie started to become obcessed with becoming new leader of the louge, and that first attempt, plus those 300,000,99 attempts later, the high council outright threaten us that for now on, all members of the leage are not allowed to persude evil acts on their own, that they must be permissioned by the leaders. Oh, I remember when that Celestia kept zapping me until I agree to those terms! Understand well Teen Mang, and I want you to make said radicals, AND JUNJIE MOST OF ALL, aware of this."
Teen Mang: I'll see to it that Junjie and his lackies as well as the other leagers get the message that all activities are on hold until your better again. In fact, prior to this, Y.X. allready informed the council about this.
Lord Cobra: (Sneezes)! That's my alternate clone. Has Mirage been informed not to approve any latest attempts by anyone? I don't wanna end up getting in trouble with her if I scold any radical and/or Junjie should they get her apporval instead.
Teen Mang: Well you know Junjie, he's allway's crafty as a... Well, you know, fox. And Mirage likes him for it.
Lord Cobra: "That's why she is not to apporve any of his plans. I do not want to be zapped by Celestia again if he ends up doing something in "Complete Monster" terratory. I hear villains get destroyed if you crossed that line."
Teen Mang: I'll see to it that he and his lackies know that all villain activitie is on hold until your better. Because we know he's detirmend to get his revenge on you-know-who by overthrowing Spongebob and taking over the louge for his own agendas.
Lord Cobra: And whatever Junjie wants, he ocassionally gets. But for the sake of me not getting zapped by Celestia, again... For the 900th time and have the high council to be on to us like hawks, Junjie has to put his agenda on hold untill I'm better, capiche?
Teen Mang: "SIR?!"
Tai Lung came in with Makunga and Galaxhar.
Tai Lung: "We come bearing magnifisent news. One of our members, Junjie, is holding a deminstraction of a new plan to finally over-throw the lougers."
Galaxhar: "For an earth creature, he's so inspiring."
Makunga: "Yeah, not bad for a fox."
Outside Cobra's room.
Cobra's voice: "WHAT?!"
Cobra barged out of the door, coughing along the way as he with surprisingly quick ease heads forword the main leage room.
Chrysalis: "Coby! No! Your not in a good condition!"
The Leage council room.
Junjie: "And so, my dear leagers, when I over-throw that incomident Sponge, and turn the lougers into our slaves, and our, other ambitions are satisfied, I promise that this new plan is garrintied not to fail. Or my name is not-"
???: "JUNNNNNNNJJJJJJJIE?!"
Cobra slammed into the door, angery but coughing voliently!
Junjie: "Oh, uh, Lord Cobra, what are you doing out of bed, oh glorious, most mysical, most wise of us all?"
Corba: Did I or did I not apparently told you about our little problem regarding why am I sick right now?
Junjie: "Because, Audrey 2 dared you to stick your head into the freezer?"
Audrey 2 laughed loudly!
Malficent's goons laughed as well.
Lord Cobra: Ha ha, Very funny guys. And I'm gonna get you back someday Audrey 2. Anyway, because of the condition I'm in right now, The Council, Master Xehanort,  Mirage and myself are taking drastic safety precautions by putting our villainous activities on hold until I'm better and healthy again.
Jungie: "WHAT?! No master! It's ingenius! It'll enable us to capture Kairi, the square idiot, and Spyro! As well as, a few personal agendas of my own!"
Lord Cobra: "Don't get me wrong, Junny, coming from someone like me who normally hates you, your ideas and plans are great and I want to grab that girl as much as every single villain here, but remember all of those attempts that motivated Celestia to zap me? And the NOW imfamous "Twilight's birthday fiasco"?"
Flashback.
We see Twilight's "Birthday Cake" sitting on the counter.
Xigbar: (while he and some other leagers are hiding in Twilight's Birthday Cake) I don't think this is gonna bag us Kairi, Spyro and Spongebob.
Junjie: (While hiding with the other leagers are hiding) Oh please, I'm 100 precent possitive it's gonna work.
Dr. Facilier: It better, cause it's getting a bit cramped in here.
Teen Mang: Stop kicking me, Pete!
Pete: "Well then quit shoving me?!"
Junjie: "All of you be quiet?! If we are to snag Kairi while in the middle of the unicorn's birthday, and damage Equestia in the progress, get our reign of darkness and glorious age of darkspawn that awaits us, I demand silence?!"
Lord Cobra: "Why do I listen to you?"
Pete was shoving Teen Mang.
Teen Mang (From Inside): I said cut it out!
Pete: "YOUR THE ONE SHOVING ME FIRST?!"
Lord Cobra: "Both of you shut-up?!"
Celestia's voice: "Chef A-La Cupcake? Please present Twilight's birthday cake."
A french sounding voice: "But alcourse, Prin-cess Cel-lest-ia, you ma-just-y."
Dr. Facilier: "Now, what is it with the french people always having that strange pernoncsiating with words?"
Junjie: "Silence?! He's coming!"
Pete: "Is that with a O or with a U?"
Lord Cobra: "(Disgusted scoff), is this really the time to have a dirty mind?"
Junjie: Turst me Master, Capturing Kairi, Spyro and Spongebob as well as me taking over the louge and finally get my payback on Shifu will be easy as cake.
Lord Cobra: "Thanks for the reassurence, but I was talking to Pete who was having immapprobeate thoughts?!"
Teen Mang: And if Junjie somehow overlooked his plans, like he usually does, we got the Jabberwocky, Y.X. and Xemnas covering our quick get away. Bu I am with master though, Pete. Those are VERY dirty thoughts! Even to our standerds!
Xigbar: Shh! Here he comes! and by that, it's come with an "O", Pete?!
A french looking pony chef came in. this was Chef A-La Cupcake.
Chef A-La Cupcake: "Ah, how I enjoyed this occation. Twilight is on her way in recovering ever since the Pirate Ape insodent. I wonder what his name was. Bloot? Boot? Soot? Butt? Oh What-ever, tis not im-pour-ent! What is im-pour-ent, is my mas-ter-piece!"
Dr. Facilier's voice: "Confound it man, speak proper english?!"
Chef A-la Cupcake: "Huh?! Who said that?! Are you a le ghost?!"
Chef A-la Cupcake looks around and no ones there.
Chef A-la Cupcake: Huh, must be le wind. (Gets the cake)
Junjie: (Whispering) That was too close.
Lord Cobra: "(Wispering) Facilier, you african amaican louisianian dope?!"
A punch is heard
Dr. Facilier: "OW?!"
Teen Mang: Your gonna give us away!
Dr. Facilier: "Well, Mang was the one who hit me?!"
Junjie: Silence, one more sound then everything is ruined!
Pete farted!
The villains groaned in disgust!
Pete: "Darn bean burrito?!"
The cake begins to wilt.
Chef A-la Cupcake: "Sock-le-blu?! What has happen to my mas-ter piece?!"
Xigbar: (dubbed as Bender) Well, we're boned!
Junjie: "No one, make, another sound."
Lord Cobra: "Oh don't worry, with any luck, they'll just think the cake turned sour and just throw it out. It's not like, oh say, they'll actselly check the-"
Teen Mang: Uh, guys?
Lord Cobra; "Not now mini-me! Anyway, I am 100 percent sure they are too stupid, idiotic, moronic, simple-minded enough, to just assume, the cake got sour, and throw it out, and replace it. So, there's absolutely no way they would actselly-"
Teen Mang just turned Cobra's head to see that Chef A-la Cupcake is checking the inside of the cake.
Chef A-La Cupcake: "Le gasp! PRINCESS CELESTIA?!"
Lord Cobra: Ok, now we're boned
Lord Cobra: "FULL SKALE RETREAT!"
Teen Mang: Ninja Smoke!
POOF!!!
End flashback.
Junjie: "I see no problem here."
Lord Cobra: "(Sniffles) Oh Yeah? Remember what happened afterwords?"
Flashback.
A shocktrooper came into Cobra's thrown room!
Shock trooper: "Lord Cobra! It's urgent?! The Dragon Guardians are here! They, actselly request an audience."
Lord Cobra was confused.
Lord Cobra: "They do? But what the devil do they want to talk to me for?"
Teen Mang: (Appearing with a newspaper article that shows a photo of the birthday cake incident, as the ruined birthday cake is seen, thanks to Pete's farts, next to the title, 'Villain Leagers Ruin Twilight Sparkle's Birthday') Does this answer your question L.C.?
Lord Cobra: "(Reads paper) Lord Cobra and the villain leage, in another predictable and typical attempt to capture Kairi for a darkspawn ritual, have ruined miss Twilight's birthday, causing her to cry. (Gets scared) Princess Celestia is outraged.... (Gets more scared) High Council will seek justise?!"
Junjie appears, concerned.
Junjie: "Your mightiness, the dragon guardians are here and I saw the paper, we must evacuate!"
Lord Cobra: "JUNNNNJJJJIE?! THIS YOUR FAULT THEY'RE HERE IN THE FIRST PLACE?!"
Junjie: "Please listen to reason, oh mighty, oh merciful, oh wonderful-"
Cobra lets out a scream of rage that can be heard from outside the Leage Fotress as well as an explosion of dark magic.
Flashback ends.
Lord Cobra: "Those dragons yelled at me, threaten me, because of you, Foxxy?!"
Junjie: My plan could have worked until Pete and his flatuence ruined everything!
Lord Corba: It still doesn't matter! Unless you want those Dragons' threat on me become a reality, along with me facing Celestia's intense magical chopping block, I'm putting all villain activity, including yours, correction, ESPEICALLY YOURS, on temperary hold until my cold has run it's course, do I make myself clear?
Junjie: "But-"
Lord Cobra forms a magical dark ball.
Junjie: "....Very well, oh wise one."
Lord Cobra: "Thats (sniffs), better. Chrysalis, take me to bed."
Chrysalis used her magic to do just that.
Junjie left angerly.
Slave room.
Junjie: "I can't believed he did this to me! Again! I am one of his most valued stragiists, and he treats me like dirt?! Curse the indignity of it all?!"
???: "Cheer up lad."
Jungie looks at a tied up slave.
The Slave: "Ya know what they say... Other things just make you swear and curse. When you're chewing on life's gristle. Don't grumble, give a whistle, And this'll help things turn out for the best... And...."
(He and the other slaves singed this.)
Temple -Training Room.
We return to Spongebob talking to Spyro, Po, Shifu and the Five while laughing.
Spongebob: (laughs) And Cobra is probably still cowering from Ignitus' threat to him as well as getting deeper into Celestia's bad side.
Spyro: "Your right. I guess we can take a break from training for the time being. So Spongebob, what do you want from us?"
Spongebob: "Actselly, I was wondering if there's something I can help you guys with today."
Spyro: Well, me and Sparx are going to the Valley of Peace with Po and the others to eat lunch at Mr. Ping's noodle shop and train some more since there's no villain activity after what the leage pulled on Twilight's birthday.
Mantis: I bet the two other villain teams and the oc villains out there are laying low for a while because of it. I'll tell you that. (Laughs) 
Viper: "Obvious exception with the Cyberjurrassic park insodent....."
Crane: "Yeah, and before that, Pred's little attatude problem towards Taiku and those in equestria that are magical creatures both good and bad, those three pegesi daughters of his along with the Canterlot Council's loyalty to him, and those jerk old bullies of Sandy!"
Mantis: "And before THAT, that dang shark mutant thing!"
Spyro: "Oh yeah, and as if Twilight wasn't sad enough with discoving the truth about Gary Skalesworth and what state he's in now thanks to what Eagle Beak did back in her and Taiku's college years, now Pete farted on Her birthday cake in a botched attempt to ambush us by Shifu's least faverite fox shoulin master, Junjie. I'm glad Ignitus and the guardians set Cobra stright that time, he espically deserved it since he was respondsable for the pirate fiasco!"
Monkey: "The sad irony is, if it wasn't for Cobra being a jerk to begin with, what with that storm he made, along with you deciding to take Kairi there to spend your brother and sister anniversary, we might've never discovered how messed up that Desteny Islands was or used to be in such bad shape. Not to mention we might've never discovered the lost Nation of Eqlantica, A race of Aztec-alopes who are making a very good recovery from Cynder's corrupted Brother after what happend to him as well as the Treasure of Captain Taiklar Blackheart."
Sparx: "Yeah, and alot of jerks we faced there, Captain Ahab minded, Greedy and Power-hungry alike would've gotten away with it if it wasn't for us meddling misfits, and for Cobra because he couldn't've been a more comident planner."
Viper: "I guess we do have to somewhat owe Mang for allowing us the chance to stop formerly obscured evils from making that place even more poor, thanks to him desiding a group of pirates were capable of stopping Spyro and the 6 heroes of Equestia."
Shifu: My thoughts exactually, not to mentioned that If Spongebob hadn't created the louge, The United Universes would have faced a terrible tyranny ruled by Malefor, the Leage with Cynder still leading them and the Darkspawn aside from our past failures.
Sparx: Like Spongebob not standing up for Fidget back when your griving tragic memories of what Xehanort and Malefor did to Tyro, Cobra, Aqua, Terra and Ven and your temper almost got Fidget kicked out back in Greece, and that he made a simuler mistake in Hollywood during that Darla Dimple madness.
SpongeBob: Well, anyway, is there somehing I could help you guys with?
Spyro: No, we're pretty much good.
Spongebob: "You sure? Cause this place is starting to look alittle dusty. Here, let me use Kolwalski's new invention the "Dust-o-matic-tron" or whatever, that I borrowed off camera before I got here. (Brings out a vaccum like machine with a sign that says "Warning: Dangeriously exspearimental, do not use until bugs are sorted out.")"
Sparx: "Uh, Spongebob, you sure it's a good idea to use that thing? I mean, didn't you even looked at the warning label?"
Spongebob: "Pfft, I'm sure it's fine."
Po: Uh, Spongebob, I don't think using the "Dust-o-matic-tron" is a good idea, plus did you asked Kolwalski that you could use that?
Spongebob: "He barely even uses it for some reason. I don't think he's gonna miss it."
Sparx: Oh I knew he'd say that.
Mantis: Spongebob's going to regret using the Dust-o-matic-tron if he does this isn't he?
Viper: What do you think, Mantis?
Spongebob: "Ok, let's let-her rip!"
Spongebob presses the button.
Then suddenly the Dust-o-matic-tron when baserk and is about to explode. and then-
BOOM!
The training room is ruined with machine parts, ash, and even more dust.
Mantis: Yep. I was right.
Spongebob: "..... Funny, I'm sure Kolwalski invented a dust cleaner, not a bomb."
Spyro was angry, but retained it, but still has dissatisfyed feelings torwords Spongebob.
Spyro: "Spongebob, (sighs), you have good intentions, and you didn't know any better, but..... Sometimes, you can be such an idiot boy. (Spongebob lost his smile) How's about you do yourself, and us, a real favor, and leave us.... And, don't ever come to us again until we're in a better mood."
Spongebob: ".... Oh...... Ok..... I, I know when I am not wanted."
As Spongebob leaves, Spyro just sighs knowing that even though Spongebob is an idiot boy, he is still the glue that holds the louge as well as Kairi's family together.
Crane: Was the idiot boy comment nessesary?
Spyro: I didn't know what else to say. But...
Shifu: You had no choice?
Spyro: "Well, we all know how Spongebob tends to be.... Well, like how he tends to be like a child."
Mantis: "You mean like he practicly worships a giant, dancing peanut that endorses ice cream?"
Spyro: "I was refering more on how he's prone to shenanigins and mishap, like just now with our training room! It's even more dusty now thanks to Kolwalski's invention, and that he did not had that thing secured properly."
Sparx: "And that Spongebob actselly thought it was a good idea to use dispite the fact it had a DEAD OBVIOUS AS HELL warning label?!"
Spyro: Not helping, Sparx.
Viper: You do have a point Spyro. He does tend to still be a child and even Kairi thinks that worshiping a giant dancing peanut and eating ice cream is getting old, but look what he's done for the United Universe.
Spyro: I know, but his tendesy to cause shenanigins and mishaps is like he doesn't know what he's thinking, even when dealing with a hole in a ground.
Family Guy style cutway gag
We see Spongebob walking and stops to see a hole in the ground.
Spongebob: Is that.... Is that my brain thinking?
Cutway gag ends
Spongebob: "(Sigh), I never thought I hear those words again."
A humming is heard.
Spongebob peeks in, seeing Lord Shen with a model-ship in the bottle with the model look like his main battle ship from Kung Fu Panda 2.
Lord Shen: "It's taken me the entire first season of the cronitcles series, but I am so very close to complete the model relica of my commandship!"
SpongeBob: Wow. That's so cool. Maybe I should help him. Wait, cool it, SpongeBob, you've already caused enough trouble. Just walk away before you cause any trou- (Slips over wet floor Icky was swabbing)
Icky: Careful, SpongeBob, I just mopped there.
SpongeBob: WHOOOOAAAAAHHHH!!! (Bumps into wall, and bounces right into Shen's room where he destroys the replica of his battleship)
Lord Shen: Good Lord, square one! What have you done?!?
Icky: "Oh, boy! My fault, Sheny boy! I was mopping floor and Spongebob slipped."
Lord Shen: "WHY THE BLOODY GUNK WERE YOU MOPPING?!"
Icky: I'm sorry, but we all know that doing the temple chores is my spare time thing thanks to the gang's hapits of forceing it apawn me when I do something stupid. Like on our last mission when I almost caused the Ugablagaboos to hate us cause of my "Squid-face" comment that Spyro was able to save face, and our asses that day?
Lord Shen: Oh yes, I was the one who placed that punishment on you..... Well, why don't you mop somewhere else next time you blasted idiot? (Turning to Spongebob while his tail feathers fanned out) And as for you, square one...
Spongebob: "But Shen, Icky clearly admited that-"
Lord Shen: "I'm fully aware of the situation! The destruction of my prize model was mainly due to that twat of a prehistoric one! But you, even though you played only a small part, you set me back an entire season?! No wonder our critics question the idea of you as our leader! May I humbely request you leave my room, "fearless leader"? or is Idiot Boy leader more like it? Now, if you don't mind, I have to redo my model, If you wish to bother somebody else, then don't, do the exact oppsite by being momentaringly absint. Kairi is busy with her chores and you would be wise to stay clear of her."
Lord Shen turned his back on him, cleaning up what remains of the model.
Spongebob: Et tu on the Idiot Boy thing Shen? Et tu?
Spongebob sulked away.
Boss Wolf came in.
Boss Wolf: "Hey Spongebob."
Spongebob didn't respond.
Boss Wolf: "Uh, sup with him?"
Lord Shen: "Mind him not Boss Wolf. Mind him not."
TV room.
Iago, Fidget and Gilda were watching were watching a game show.
Host: "And now we're back too, "The Price is not worth being mauled by a animal!"! Today, our contestent, Selina Montoyia is gonna win 9000000 dollars, if she agrees to get mauled by a fire-breathing land shark with tenticales!"
Gilda: "Oh, she is gonna get pwned."
Iago: Boy, this is more gresome then Celebirty Death Match.
Fidget: "Why are people being so stupid like this?"
Iago: "You be amazed on how desperate people can be for even the simplest of monitary and material gain."
Spongebob came in asulking.
Spongebob sat down on the chear.
Gilda: "Hey Spongedude. (Realises Spongebob is sad.) Uh, dude, what's with the sourpuss? I expect that from Squidward, but you're one of the happy ones."
Iago: "Wait, let me guess, sour day today?"
Spongebob sighs in sadness.
Fidget: Does this has something to do with some of our friends calling you idiot boy? Cause I heard from Spyro you messed up the training room, then Icky came in saying that he heard Shen scolding you for what happen to that model ship even though Icky clearly took the blame. I mean, is Idiot Boy really that harsh?
Spongebob began brawling like a baby and collapsed on the floor.
Gilda: Yep, it was those things alright.
Iago: "Did you really had to rup it in his face like that, Fidget?"
Fidget: "Oops."
Then Kairi came in with an empty luandry basket.
Kairi: Well, that's what's left of my clothes, both public and private. (Sees Spongebob crying like a baby on the floor). Spongebob? What's wrong?
Gilda: Uh, Kai, Spongebob's having a bad day cause he messed up the training room, Shen scolding him for wrecking his modelship although Icky took the blame, and both Spyro and Shen said the word his friends used to call him for his shinanigans and mishaps.
Kairi: (remembering what Sandy, Patrick, Squidward and Mr. Krabs told her about that word) You mean, Idiot Boy?
Spongebob cried louder?!
Iago: "Oh no! His tears is gonna hit the plug sockets?!"
Kairi: Everyone, hit the deck!
Kairi, Iago, Fidget and Gilda took cover as Spongebob's river of tears hit the plug sockets.
Trixie comes in!
Trixie: "Everyone out, I need to watch my so-"
Kairi, Iago, Fidget and Gilda: Trixie, look out for the-
BOOM?!
Trixie is sent flying, screaming!
Trixie slams into a wall, fells unconjustus.
Gilda: "TRIXIE! NO!"
Fidget: "AHHHHHHHHHHHHHHHHH! THE GIRL OF MY DREAMS?!"
Kairi, Iago, and Gilda looks at Fidget strange.
Fidget: ".... Like, I would dream about the beach, or.... The circus. Or ice cream. (Sees flames.) AHHHHHHH! FIRE BAD! FIRE BAD?!"
Suddenly the Dragon Guardians and other lougers, including Spyro, Sparx, Shifu, Po, The Five, Icky, Lord Shen and Boss Wolf entered the room upon hearing the explosion.
Banzai: Guys, whats going on? We heard an explosio- (Sees Trixie knocked out)..... You gotta be kidding me. Please don't tell me she died from that explodtion!
Alex: Trixie!
Mimi: Oh my goodness.
Matt: Oh you gotta be kidding me! (Goes over to Trixie to check her palse)
Icky: "Hey it can't get any worse then- (Sees fire) AHHH! FIRE BAD! FIRE BAD!"
Ickys gets a bucket of water and tries to put it out!
Iago: "NO YOU BLOCKHEAD, IT'S AN ELECTICAL FIRE?! YOUR ONLY GONNA MAKE IT WORSE?!"
Icky was too panicy to listen and throws the bucket of water on the flames which grew larger.
Icky: Hey guys, something tells me that this is an eletrical fire.
Iago: Ya Think?!?
Tai: All our games are burning!
Cyril lets out a powerful ice breath while Kairi blasted a eletrical fire extinguisher on the flames until it dies down and is put out.
Lord Shen: "Boss Wolf, take Miss Trixie to the infirmy on the double!"
Boss Wolf: (While two of Shen's apes take Trixie to the medical room) Yes sir!
Ignitus: Is everyone allrgiht?
Kairi: (While still holding the extinguisher) Yes Ignitus. That was TOO close!
Gilda: Yeah, but I don't account for the tv though. (Points to the ruined TV.
Icky: "Well that's 53 bucks down the drain!"
Lord Shen: "What the devil happened?!"
Skipper: "Please don't tell me Blowhole has began to use TV bombs! I been trying to prevent that for years!"
Kairi: Oh it's not that, Skipper. It's my fault reguarding me saying the "word" to Spongebob.
Sandy: (gasps) Kairi, you didn't!
Gilda and Iago: She did.
Iago: "But Fidget started it."
Fidget: "HEY?!"
Ignitus: And Speaking of Spongebob, where is he?
A voice: "I'm up here."
They all see Spongebob stuck in the ceiling.
Tai: "Uh, Spongebob, why are you in the ceiling?"
Marty: And more importantly, what the heck just happened?
Spongebob: "I don't wanna talk about it."
Kairi: Someone help him down.
Mad Hatter brings in a giant spatula.
Mad Hatter: "Nothing a giant spatula can't fix."
The Hatter gentely brings Spongebob down with the spatula.
Lord Shen: "What, the honest glory, happened?"
Kairi: Uncle Shen, did you call SpongeBob 'I-D-I-O-T-B-O-Y'?
Lord Shen: (Surprised)... Uh... Yes, I did.
Spyro: I kinda did, too. But I didn't really mean to say it.
Po: What's the big deal, anyway? Has it gotten him in trouble once?
Mr. Krabs: You bet your fat ass it did. We almost lost him thanks to it.
Patrick: All four of us called him that once. I did it because he ruined my mother's birthday cake.
Mr. Krabs: I did it because he deep fried some of me money.
Sandy: I did it because he soaked and short-circuited my flamingo-dancing robot.
Squidward: Well, I didn't care for calling him 'Idiotboy' anyway. He was disturbing my beauty sleep.
Sandy: (Grabs Squidward's nose, stretches it out, and lets go as it slaps onto Squidward's face) Squidward, what did I tell you about saying that word?
Lord Shen: Seriously, though, what's the big deal?
Patrick: Well, it's kind of a long story. After what we did to him, he ran away and somehow developed amnisheia.
Sandy: It's 'amnesia'.
Patrick: That's what I said, amnishea.
SpongeBob: Please, don't even remind me of that time. It was just too horrible.
Kairi: Look, Uncle Shen, it doesn't matter what he's done, you can't just treat him like he doesn't even exist. We don't want that to happen again. How would YOU feel if your own parents called you that word? You might be aware that they banished you because of your wrong-doings, and if they REALLY called you that, they would NEVER care about you. Have you given THAT a second thought?
Lord Shen:... No.
Spyro: Then I guess I take back what I said about him. From now on, none of us are to ever mention the word-
???: IDIOT BOY!!! (Everyone turns around to see Trixie)
Gilda: TRIXIE?!? How did you get healed up so fast?
Trixie: Hello? We have magic! Anyway, thanks to that walking pile of cheese, I'm gonna miss my soaps! Now The Great and Powerful Trixie must buy a NEW television. (To SpongeBob) Why don't you find a nice corner and stay there, Idiotboy! Because I've had it up to here with your- (Gilda grabs her by the throat)
Gilda: TRIXIE, YOU THIRD-PERSON IDIOT!!! DO YOU HAVE ANY IDEA WHAT SPONGEBOB'S BEEN THROUGH TODAY?!?
Trixie: WHAT'D I DO?!? WHAT'D I DO?!? WHAT'D I DO?!?
Gilda: Prepare to be healed again, you idiot! (Beats up Trixie)
Lord Shen: ENOUGH OF THIS NONSENSE!!! Let the unicorn know what she did wrong, THEN beat her up.
Trixie: Thank you..... Wait, what was that last part again?!
Sandy: Trixie, you should know that calling SpongeBob an 'Idiotboy' is not the wisest thing to do. He doesn't like being called that because we almost lost him thanks to it.
Trixie: And?
Sandy:...Alright, Gilda, continue your beating up.
Gilda: Alright. (Continues doing that)
Fidget was horrifived this was happening! Trixie, the "girl of his dreams" was being harmed for not properly understanding the situation. But he was also to afraid of trying to defend her in risk of everyone being mad at him now!
Spongebob walked away while everyone was busy.
Icky: ".... Hey, should we go to Spongebob?"
Iago: "Nah, let him cope. He clearly needs alone time."
Spongebob's room.
Spongebob was packing his stuff.
Spongebob brought up a piece of paper.
Spongebob begins to write on it.
SpongeBob: Well, I guess people STILL don't appreciate that mistakes happen. At least you still like me, right Gary?
Gary: Meow!
SpongeBob: I'm sure they'll do fine without me.
Gary: Meow?
SpongeBob: How should I know who should be the replacement leader or not? Maybe Spyro can do it. He's as good as a leader as I am. I just can't accept the fact that I'm no longer needed around here.
Gary: Meow!
SpongeBob: Listen Gary, I'm pretty sure Scroopfan won't even care if I'm gone or not. I'm just tired of being pushed around because of my accidents. I'll just go home to Bikini Bottom where I'm apreesiated no matter what. I wish I can take you with me Gary, but i'm afraid this isn't a gary centeric episode. I guess this is good bye, and, i am not sure if i'll ever be back. Just, make sure they get the message... reguardless if they care or not.
Spongebob walks away.
Gary: Meow!...
Temple Living Room
Mr. Krabs:... And that's that in a nutshell, and it's why we can't call him 'Idiot Boy' anymore.
Trixie:... Damn... Harsh.
Gilda: So I guess you three are gonna have to go into his room and give him an apology.
Kairi: I'm coming too cause what happened to Trixie was also my fault.
B.O.B.: "How's Spongebob crying tears to the plug sockets your fault?"
Missing Link: (annoyed by B.O.B's stupidity) We need to have a talk.
Gilda: Blob-brain, Kairi mentioned the word "Idiot Boy", although she didn't mean to.
A Voice: "Meow."
Icky: "Not now Gary, we're trying to find out a way to apologies to spongebob for using "Idiot boy"."
Kairi: Uh, guys?
Icky: "Yeah Kais?"
She points to a said Gary holding a letter in his mouth.
Kairi: Gary, where is Spongebob? 
Gary just hands over the letter.
Kairi begins reading the letter while Spyro and the others looked at it.
Patrick: "What's it say?"
Kairi: Dear, to whom that it might concern, by the time you read this, I'm going home to Bikini Bottom through the Dragon Realm's Space Port. I'm leaving the louge in Spyro's care for he can handle things better then I ever could since the incident between Fidget and Shifu back in Greece while I leave Gary in Kairi's capible care and responsiblity. No one will worry that I won't bother anywone again. Sincerely, Spongebob. A.K.A.: Idiot Boy.
Kairi's eyes widen in shock along with the others.
Alex: "He's...... Leaving?"
Icky: ".... Seriously? All he did was ruin a room, a model ship and a TV. It's not like he murdered someone or something."
Kairi: Well, I hope you three are proud of yourselves.
Lord Shen: "But, 've been working on that model of my command fleet ship since the entirty of season 1! He set me back for, who knows how long?"
Trixie: "He made me miss my soaps, and ruin the TV?!"
Icky: "Didn't you had a private one as of Memory Haunter?"
Trixie: "Oh yeah.... Well, see ya later everyone, I am off to see the epic battle of Dreamy Dasher and his evil twin brother over the beautful Sky Beauty."
Kairi: Well, We might never see Spongebob again.
Trixie: "Oh relax! He left Spyro encharged! In hindsight, Spyro is clearly powerful and comident, so it makes sense we would want him as a leader, so that might win over our critics. He clearly wants what's best for us, and the dragon is beyond that! he's like, a half god!"
Gilda: Oh, no, you don't, Trixster! You're gonna help us find him!
Trixie: And why should I do that?
Gilda: Because we said so. Unless we get SpongeBob back, you'll never be allowed to use the new TV once we get it.
Trixie: "Have you not listened to your pre-history boyfriend, Gildy? I have a private TV as of Memory Haunter."
Icky: And I wondered what you do in your room in your spare time.
Trixie: "Look, it's the Square One's choice. Remember when we tried to change Shen's mind with the snail fiasco and got us lock up in jail? Whatever happened to letting those accept what they wanna do with themselfs?"
Lord Shen: Have you forgotten that the jail thing was my idea to show the square-one as well as the others that what he thinks of my beleifs is wrong?
Batty: Yeah Trixie, wake up and do the math!
Trixie: "Oh whatever! If he doesn't want to be a burden anymore, then by all means let him."
Alex: I don't know, Trixie. SpongeBob is a really important member of our series. After all, he helped make you famous after you were outshined by Twilight.
Trixie:...That is a good point. He did help me. Trixie is at least thankful she still isn't working at that dirty rock farm.
Gilda: I think that 'dirty' rock farm you're talking about is Pinkie Pie's parents' home.
Trixie: Yes, but still.
Spyro: Well I'm going to find him, plus this is all my own fault for stating the idiot boy thing!
Kairi: And I'm going with you.
Lord Shen: And me and Trixie are coming as well.
Trixie: For once, The Great and Apologetic Trixie agrees. Let's go find him.
Icky: "TO THE VAN?!"
Chapter 2: Spongebob Gets Amnesia Once Again
New York, dragon realms verson.
SpongeBob: (Sighs, walking down to the Dragon Realms Spaceport) I sure hope the Lodgers can do great with Spyro as their leader. I'd hate to see them be worthless without a leader. Oh, they'll do fine. Spyro is a great leader. Besides, what's the worse that could happen? (Suddenly gets hit by a student driver)
Student: SORRY!
SpongeBob: WHOOOOOAAAAAAAHHHHHHH!!!! (Bumps into a wall, and crashes into trash cans, whereas the garbage truck retrieves the garbage, and drives away with it, but a bump on the road causes SpongeBob to fall out of the truck, and fall down a cliff where he lands on a few ledges, first on the belly, then on the head, then on the groin) AYYYEEEE!!! (Falls down)
Man: For the last time, we did not order a giant anvil.
Mailman: You know, pal, you could've told me that before we gave it to you. (SpongeBob bangs his head on the anvil hard) OH MY GOD!!! WE GOTTA GET HIM TO THE HOSPITAL!!!
Both the Man and Mailmen went to find help!
SpongeBob:... Uhhhhgghhh...
Spongebob sees he is in a less disireable part of the city.
Spongebob: "Oh dear. I didn't know The Dragon Realms verson of New York had a bad part of itself."
Spongebob hears some trash cans being move over.
Spongebob sees a brief shadow figure moving away!
Spongebob looked at an ally, seeing a cuple of punk teens with baseball bats and and brass knuckles.
Spongebob: "Yipe!"
Spongebob got away before the punks had time to notice. Spongebob eventally stopped.
Spongebob: "Oh sweet crud, that was close. Well, at least I didn't get hurt."
Spongebob wonders into the deepest part of the undisireable town and so far he was wounded up in a dangerous not so friendly neighborhood.
Spongebob: "Maybe I should find somewhere to sleep."
Spongebob finds a completely empty cardboard box for him to sleep in.
Spongebob: "I wish I could've pick a hotel, but..... Well, I made the wise desition not to bring cash."
Spongebob goes into the box and settles in.
Spongebob: "At least I didn't get hit in the he-" (The giant anvil hits him in the head again)
Hospital
SpongeBob: (Wakes up in the hospital)... Uhhhggh... Where am I?
Doctor: Why, you're in the hospital. That blow to the head seemed to cause some damage to your brain.
SpongeBob: Who am I?
Doctor #2: We don't know. It wasn't on your underwear.
SpongeBob:... Oh, crap... You checked my underwear?
Doctor: Actually, HE did. I told him not to do it. He is so sick. Anyway, I'm afraid the blow to your head has given you amnesia.
SpongeBob: 'Amnisheia'? Is that some sort of weird Fetish?
Doctor #3: No, it means you're suffering short-term memory loss.
Spongebob: "Huh, picurlier."
Doctor 2: Anyway, just stay away from anvils from now on and you'll be allright.
SpongeBob: Any clues on who I am?
Doctor: "No idea. We'll place you as a John Doe."
Spongebob: "John Doe?"
Doctor: "Well, better then no name, sir."
Spongebob: "Uh, exsactly when do I get to leave?"
Doctor: Right now. (Doctor #2 kicks him out) NOT LIKE THAT, DUNDERHEAD!
Doctor #2: Does this mean I don't get that raise?
New York (the bad side.)
SpongeBob: John Doe. How did that guy come up with that name? Was it the name of a dead friend of his? Well, it doesn't really matter. I just need to get some answers on who I am, and how I go- (Sees his reflection in a window)... WHAT?!? I'M A SPONGE?!?... That's AWESOME!!!... Actually, I don't really know what makes a sponge awesome. Maybe that bump in the head must've done more than it could handle.
Spongebob enters a hotel with a "for free" sign on it.
The Hotel.
The Hotel clerk with his eyes closed: "Welcome to the Broken Hoken Hotel, where we are free due to very bad problems. How can I help you? Would you like a room?"
Spongebob (John Doe): "Yes, do you have a room for me? My name as far as I know, is John Doe."
Hotel Clerk: John Doe? Oh, you must have amnesia.
SpongeBob: How did you know?
Hotel Clerk: John Doe is a kind of placeholder name for those who have forgotten their real names. I spend my time on the Internet a lot in light of, poor business.
SpongeBob: Really? Well, I guess it'll still have to do unless I can find my real name.
Hotel Clerk: Well, at least you'll- (Gets a better look at him once he opens his eyes) Oh my gosh! You are SpongeBob SquarePants!
SpongeBob: How can you be sure? DID YOU LOOK AT MY UNDERWEAR?!?
Clerk: "Uh, no."
Clerk's thoughts: "The very leader of the shell louge squad here? And with annisia? This is bad! If that is not conerning enough, he is this part of New York, with, (gulp), them around."
Clerk: "Listen, kid, not to sound disrepectful, but this not a very good neighborhood for a sponge to be in, exspiecally ever since... The Sponge Haters came to town."
Spongebob: The Sponge Haters?
Clerk: "Asentally, a group of punks that look like something out of West-Side-story, only they hate sponges. No one knows why, but, our sponge indestry suffered because of them. This part of New York was once the pround sponge capitcal of the world, but then, the Sponge haters came, and destroyed our sponge factory. Crimes grew rampede, police become more incomident, business suffered, tourisum vanished, and worse of all, everyone smells awful, and worse then that..... (Tears appear from his eyes) OUR DISHES ARE TOO DIRTY FOR USE?!"
Spongebob: "Oh I'm sure your dishes are not that-"
Clerk showed Spongebob an extreamly dirty dish to prove his point.
Spongebob screamed very loudly!
SpongeBob:... Well... That's terrible. If only there was a sponge to help you clean- WAIT A MINUTE! (Takes dish, and cleans it with himself) There you go, my good man.
Clerk: AWESOME!!! You could save us hundreds of dollars of bad business atmosphere. Would you mind cleaning the rest of the dishes. The hotel's guests are starving without any food service.
SpongeBob: Well... Since I'm trying to find my true identity, I guess I could spare some time. And I would get some room service myself once I get my own room. Just show me where those dishes are and I'll make them shine like a diamond on teeth.
Clerk:... Okay then.
Kitchen
SpongeBob: AAAAAAAAAAAAARRRRRRRRRRRRRRRRRGGGGGGGGGHHHHH AGAIN! (A boat load of dirty dishes are seen with flies flying all over the filth)... Oh, for the love of mike, this is, nasty!
Clerk: You have absolutely no idea HOW nasty it can be.
SpongeBob: Sir, you have found yourself the perfect sponge. (Quickly cleans the dishes like he does at the Krusty Krab)... There. Not a spot in sight. Yes, sir, I can remember myself alrea- FLAPPIN FLOTSOME, WHAT'S THAT?!? (A spot is left on one dish)... Bu-bu-bu-but how did the- (Groans, and tries washing it off again, but it doesn't come off) Butt-sauce! (Tries it again) Poop-sauce! (Tries it again, but harder) PEE-SAUCE!!! (Tries using water) BOOGER-SAUCE!!! (Tries using his spongey body) SPIT-SAUCE!!! (Tries using dishwasher) VOMIT-SAUCE!!! (Tries using his own head to bang on it) EARWAX-SAUCE!!!
Clerk: Okay, can you PLEASE stop cursing like that? It's really grossing me out!
Spongebob: "Sorry, this is just ONE stubbern stain!"
Clerk: "Yes, some of the dishes have been dirty for so long, the stains ended up becoming periment."
Spongebob: "Is there a store that sells a spiecal soap that can defeat stains like this?"
Clerk: "Yes, the very convenient and stupidly cheap convenience store. I must warn you, the clerk there is EXTREMELY paraniod. He's a victim of repeat robberies."
Spongebob: "TO THE VERY CONVINENT STORE?! (Spongebob marches off.)"
Clerk: "..... I hope he survives out there."
Shell Louge Van.
Kairi is busy looking through the louges photo albem of Spongebob while Alex and Marty made "Missing Seasponge Posters while Spyro got his saddle on for him and Kairi to lead the search for Spongebob by air while Lord Shen brings news from the Temple.
Icky: "Any word, Shen?"
Lord Shen: Sam, Max, Brandy, Mr Wiskers, Lola, Ed, The Digimon Group, Batty Koda, Meguil, Tulio, Cornwall and Devon are starting a search party for the Square-one through the swamps and see if they find his tracks heading to the Realm's Space Port, but before that could've started, Ignitus informed us that he hasn't made the teleportaition to his homeworld yet.
Iago: Then that means he's in trouble.
Sandy: Aw dang it. I hope he hasn't gotten amnesia again. This is more horrible than the death of Yogi Bear.
Family Guy Cutaway
Yogi Bear: Okay, Boo Boo, let's see what's in this pic-a-nic basket. (Peter Griffin stabs him in the back as he holds his mouth and shushes) MMMMPPPPHHHH!! MMMM-MMMMPPPHH!!! mmMMMMMPPPH!!! (Dies)
Peter: (To Boo Boo) Tell the other bears what you just saw! (Leaves)
Present
Icky: Actually that was just a cutaway gag. He's not dead. The same can be said when there was this cutaway when Elmer Fudd actselly DID shot Bugs Bunny.
Sandy: So did you find a good image of Spongebob yet, Kairi?
Kairi: Well, not one I don't want the public to see, Sandy.
Kairi shows an some images of Squidward kicking Spongebob's butt, Squidward strangling Spongebob, Spongebob biting his arm, Spongebob trapping Squidward in a bubble and a last one of Spongebob doing a karate chop on Squidward's head.
Kairi: Oh dear.
Sandy: "Here, (Gives out a normal Picture of Spongebob) Try this. It's normal enough for useage."
Kairi: "Thanks Sandy."
Gilda: "We're gonna need magic help. And since Trixie is not powerful enough, and/or not entirely as concern for Spongebob, (Trixie is seen watching on her private TV on the latest soap opera episode), As evienced by her watching her darn soaps. Clearly, we're gonna need Twilight's help with this."
Lord Shen: "But she's a princess now, she might be too caught up in princess duties."
Gilda: "You and Princess Celestia are tight, right?"
Lord Shen: That is true, but both her, her sister's, her niece, and Twilight's duties as a princesss of Equestria cannot be ignored, so we're doing this own our own. I know this episode was made BEFORE that faiteful episode, but thanks to M.A. Larson, we may not be able to enjoy Twilight's aide so easily anymore unless it's serious enough. So let's take care of this by ourselves if we can.
Merlin: Uh, what am I, chop liver?
Gilda: Oh yeah, we totally forget we have a wizard here! Sorry Merl.
Merlin: "Ohh bother, it's tough to be an ignored character in this series, even when it's not intended."
Kairi: Hey Marty, Alex, is the poster ready yet? Sandy found me a good image for Spongebob.
Alex: "Give Marty time, he does only have hooves you know."
Gilda: "Why ain't you drawing?"
Alex: "Would you believe, my handwriting bites eggs?"
Kairi: Oh come on, how bad is your handwriting?
Alex shows a piece of paper with scribbles.
Kairi: "What's with the lines?"
Alex: "They were suppose to be words."
Kairi: Ok, then I guess working on the lost seasponge posters require a woman's touch. Let me see that poster.
Marty, who was the one who made it, hands Kairi the poster.
Kairi: "Lost Sponge. Wears box pants and a little tie. Has shoes that makes that weird noise every now and again, responds well to krabby patties and snails. Reacts Negitively to "Idiotboy". If found, return to Dragon Guardian Temple."
Marty: "What do ya think? My finest work!" (The words are written in cursive)
Alex:... Okay, that's just worse than lines.
Marty: No, this is just cursive.
Alex: I can't READ cursive. Try printing it in Times New Roman, or Arial Black... Or Calibri. Whichever one's better. Just not in Comic Sans, people REALLY seem to hate that sytile of words for some reason!
Marty: Okay, okay, Mr. Bossy! (Does it in Arial Black) There we go.
Alex: Now THAT'S much better.
Icky: "Now we just need like, a dosen of those things."
Alex: Good thing Kowalski had a paper printer installed on the ship in case situations like this happens.
Lord Shen: "Ok everyone, once we have the papers ready, we will begin our shearch soon. Let's just hope Spongebob hasn't found any shorce of trouble."
Chapter 3: The Bad Part of New York, and the Troubles of Sponge Haters
town.
Spongebob was holding paper bags with heavy duty soaps.
Spongebob: "La-la-la-da-la, la-la-la-da-la, la-la-la-da-la, la-la-la-"
Someone screams!
A bunch of people are seen running away!
A female giraffe appears!
Female Giraffe: "Run! It's the sponge haters?!"
She runs away!
Spongebob: "Uh oh."
(This song plays as A Lizard thug leader, a Bull dog with big musles and strong enough to hold a barbell in one hand, a Hyena in a shirt with the sleves ripped-off, wearing a spiked coller, a viscious looking female snake, and a small, mangy, finitgy rat with a spiked helmet walked down the side-walk.)
Lizard Leader: "Well well well, what do we have here?"
SpongeBob: Uh... Hello there, whoever you are.
Lizard Leader: What? You don't even know who we are? We call ourselves the Sponge Haters. Because as our name suggests, we HATE your kind.
SpongeBob: Well, I see someone's being rude to the core. No wonder this part of the city's a wreck.
Bulldog: What was that, poriferan?
Hyena: (Laughs) He called us rude.
Snake: Oooohh, I see someone's-a gonna get it-a now.
Rat: (With a squeaky voice) Do you know what we do to sponges who trespass into OUR community?
Spongebob: "Uh, I don't know if you guys are aware of this, but we sponges are indestructable. I had been ran over by a few cars just from going to the grosery, and not once did I suffer any bone injuries."
Hyena: Sponges have bones? (Laughs)
Lizard: (Slaps Hyena) Shut up, Gingivitis! Sponges don't have bones. Nor do we break their 'bones'. Allow me to show you what we do with people like you.
SpongeBob:... Now, now! I don't want any trouble!
Snake: Then you have-a just picked the wrong-a place to go-a.
SpongeBob:... Meep.
Lizard: Let's see if you DO have any bones, because we are about to kick your ass into next Thursday!
Spongebob: "Uh, Oh look! Bigfoot!"
We Cut to Bigfoot.
Bigfoot: "Whoa, whoa whoa, this isn't about me man, it's about you."
Tman's Voice: Um, what's with Bigfoot? Can we get back to Spongebob in peril?
Scroopfan's voice: "Damn it, Tman, it's suppose to be a Family Guy reference?!"
Tman: Sorry, I couldn't resist.
Cut Gag ends.
Spongebob actselly makes a run for it as the thugs actselly looked away!
Spongebob: (while running) Breath. Spongebob old boy! Find your happy place!
The Lizard: "Hey! he's escaping?!"
Snake: "AFTER HIM?!"
Back with Spyro's group in the Van.
Spyro was getting ready to leave with Kairi mounted on him and are acpompined by Sparx, Gilda, Lord Shen and Icky to begin their airel search party for Spongebob while the van nears to where Alex and the others need to go.
a scream is heard!
Icky: "Am I hearing things, or, could that be...."
Kairi: SpongeBob!!! (They see SpongeBob running from the Sponge Haters)
Lord Shen: He's in trouble!
Sandy: Not on MY watch! Dodo, full throttle!
Mr. Dodo: Hey, easier done than said. (Drives the van down towards the Sponge Haters)
Back on the ground!
Snake: Uh, Mr. Fork-Tongue? What is-a that? (They Sponge Haters see the van coming towards them)
Lizard (Fork-Tongue): Hmmph, it's those lousy vigilantes the Shell Lodge Squad. Rough Ruff? If you may.
Bulldog (Rough Ruff): Right, boss. (Rips a chunk out of a wall, showing someone in a shower) (Rough Ruff throws the wall chunk at the Lodgers' Van, and strikes it)
Patrick: WHOA!!!
Icky: Damn!
Mr. Dodo: I can't control it. Brace for impact.
Sandy: Oh, I don't think so. (Pushes Dodo out of the driver's seat, and steps on the gas, and sends the van on full throttle) We're not gonna let them hurt my friend!
Fork-Tongue: Nice throwing, Rough Ruff.
Hyena (Gingivitis): Uh, what happened to the sponge? (SpongeBob is gone)
Rat: GODDAMN IT! We've lost him!
Fork-Tongue: Stupid Lodgers distracting us. (The Lodgers blast laser cannons at them) WHAT THE HELL?!?
Sandy: (On intercom) LEAVE THAT SPONGE ALONE, YOU SONS OF BITCHES!!!
Gingivitis: (Laughs) Now look who's the bitches. (Fires shotgun at the van, damaging it)
Iago: CRAP, WE'VE BEEN HIT!!!
the van crashes into an ally!
Fork-Tongue: "Yeah, that what ya's get when you tango with the Sponge-haters, louger twats!"
Spongebob appears with a hose.
Spongebob: "Hey, Sponge Haters!"
the Sponge Haters look at him.
Spongebob: "You're all wet."
Spongebob blast the water at the Sponge Haters, sending them tumbling away!
Spongebob: And don't come back or mess with those people again or I'll do far worse.
Gingivitis: Sending in the Sponge to get rid of us? I'd die of personal shame!
Fork-Tongue: You've just made, your BIGGEST mistake! We'll be back for you Sponge and when we do, we won't be so easy! We-
Spongebob spreyed them with water again, making the thugs leave!
Spongebob: "And these people were afraid of those guys? Pfft, nah."
The people of the town come forth and cheer for Spongebob!
A well dress walrus appeared!
The Walrus: "I am the mayor of this part of the city! or make that, was the Mayor of this part of the city! Sponge, I would like to make you, the new mayor of this city! May we prosper in the old days of spongy propspearity again!"
Spongebob: Really?
The Walrus: It's not much, son. But take my position as the mayor of this city as a token of our appreciation and graditude.
Spongebob: "Uh, ok I guess."
The Walrus: "Thanks! It's off to Haweii for me?!"
The Walrus got into his limo and drove away!
The others saw the events happen.
Icky: "Am I hearing this right? Did Spongebob became Mayor, because of kicking a bunch of punks out?"
Iago: "Oh great. Now we're never gonna get him back."
Kairi: "Spongebob....."
Chapter 4: A Certain Fox Villain's Perfect Opportunity Arrives, and the secret comspirty of the leage is in motion.
Villain leage fortress.
Junjie was alone when he saw this as he watched everything on the see-all cristail ball.
Junjie: "What an incredable stroke of luck."
Junjie's leopards appear.
Leopard 1: "But sir, Cobra's strict orders. Remember?"
Junjie: "Blast my inconviences?! Why must my genius be limited?"
Leopard 2: "Because some of your attempts were without Mang's permission in the past. And all of them failed. And, he, kinda doesn't even like you to begin with."
Junjie: "But the most indigified, and inequseable reason, is because he has the sniffles, and worse then that even, he ACTSELLY took the Dragon Guardian's threats seriously?! GOAAH?! The lougers are in the most vulerable position of their lifes, their leader is hopelessly confused, he's out in the open, and we're gonna end up missing it because of his imconidents?"
???: "Then by all means, don't let him stop you, Junjie."
Xehonort appeared.
Jungie: "(Gasps), Master Xehonort?! Please don't report me, sir! I promise I was only-"
Xehonort: "Fear not, Junjie. Your among a friend. I too do believe that Mang's fear is preventing us to snag the perfect oppertunity. There are times where even I have actselly question Malefor's faith in him, and the others as well."
Jungie: "Mr., Xehonort?"
Xehonort: "How's about this? I will, in secret, approve of you and your minions going after the Square one in his moment of weakness, as well as the others in a very vulerable position, all I ask, is you keep quiet about it, make them believe you desided to be a radical again."
Junjie and the leopards were confused.
Junjie: "Why, why would you do this?"
Xehonort: "What can I say? Us visionaries got to stick togather."
Junjie was still confused.... But accepted it quickly. He smiled when someone finally accepted his evil genius.
Junjie: "I will bring them all, on a silver platter, Xehonort. I promise, this will be the leage's finest investment."
Xehonort: "Not to mention, would Cobra look like the fool he is, when your brillience brought an end to the most troublesome heroes ever. Even the Dragon Guardians will now rethink their threats, when we finally got rid of their, little pesty pets. Now, go forth."
Junjie and the Leopards vanished into darkness.
Xehonort smiled, as if, he has his own evil plans in the making, and it may be beyond the whole, "Free Malefor" thing.
Xehonort's room.
Fake Ansem and Xemnas were in their as well, with Young Xehonort as well.
Fake Ansem: "Is Master Xehonort sure Malefor's powers can't reach this room?"
Xemnas: "He blessed this room with dark magic so strong, not even Chernibog himself would be able to watch us. And we would be able to practice our true plans in secret."
Fake Ansem: "What I am concern with is, how is Xehonort able to automaticly know about the past events involving us and the lougers, as well as a few indepent villains, before it is heard about?"
???: "That, is what I intend to reveil."
Xehonort walks in.
Xehonort: "There is something I wish to reveil, that i didn't even reveiled to Malefor himself."
Xehonort opens his dresser, reveiling an anicent book.
Xehonort: "Behold, the book of predictions. This book made me aware of the past events, far quicker then any news channel, because it predicts events, that did not happen yet."
Xemnas: "So, anything about us finally capturing the lougers, and finally the creation of the X-Blade and Malefor's return?"
Xehonort laughs!
Xehonort: "Don't tell me you three are actselly loyal to that failed exspeariment of darkness?"
Xemnas: "Forgive me, I've been in character as another ignorent follower of a failed plan for so longt that, I forget myself."
Xehonort: "Maybe, it's time I reveil the truth. The Clash of the guardians of light and darkness, the re-creation of the X-blade, Malefor's return, and the leage finally ruling all in the age of darkness.... Is actselly, uh, a little white lie, as I made all of you aware, as well as Xigbar and Saix. Though, I am still, dissapointed, the other members of the former Orginisation 13 are, no longer on our side. Anyway, I have seen, in this book, the true fate of all invovled should we actselly get the Sponge. Mang will find himself bonding with the Square one, actselly spending time and having fun with him, to the point that Mang will lose interest in actselly killing him. By the day of the Cerimony, Mang will start to refuse in actselly harming the Sponge fool, which will agerbate my personal Puppet, Mirage, into becoming furious with him, and demand him to spill blood! Mang complies, but.... (Chuckles evily), let's just say, it's not the louger leader who's gonna die. It will be Mirage, the only true link of Malefor's magic over the united Universes, is not desten to finally united with her "dear father", instead, she will just be another line of destroyed pawns of darkness, living us true visiories, the power to do what we truely disire without that lizard breathing down our backs! As you know, gentlemen, we are not seeking to congure the worlds, we disire, to unleash, the great cycle. Though, keep in mind, certain details will change as the future is never absolute, but that's why I always keep tabs on it, just in case of any, unexpected defeluptments. But either way, this will still help us. Either way, the Great Cycle is a garrentied victory."
Fake Ansem: "In where we send all worlds, back to darkness."
Xemnas: "And usher in, a united universe of our grand design. With the world that never was, the seed that'll start it all."
Young Xehonort: "And Kingdom hearts, as the water to help it grow. And as well, the prison for all that will soon be done."
Fake Ansem: "I do have some concern, since the traitor Axel inspired the other former members of 13 to become our enemies, I have concern that Saix is filling Xigbar's head with nonsense about our causes not worth anything! What should we do?"
Xehonort: "Don't worry, Mirage has kept him in good check. For now, Xigbar's alittle too ignorent, but that does not justify that we can't be careful. We lost Dilan to Axel and his defectors, now we only bare Saix and Xigbar, and we are, even to this day, struggling to keep Saix in line. So far, he remains loyal, as well as Xigbar, but, I am fearful of looking up their faiths in the book. This book reveiled, alot of things. It reveils that soon, the spawn of Frozon the Darkformoding will return, as well as the Judge of Darkness, even, the rising and fall of new villain teams, but there will be one that shall remain standing, lead by the imfamous Ke-Pa. This book, both interests me, fasinates me, even frightens me. I am, actselly afraid to look up my desteny in this book. Because I may not like what I see."
Fake Ansem: "You, obscured this from Mirage, why?"
Xehonort: "CAUSE THEN SHE'LL TRY TO PREVENT ANY OF THOSE THINGS FROM HAPPENING?! ESPIECALLY WHERE SHE ACTSELLY DIES, AND THAT THERE IS NO CLASH AND DARKSPAWNIC RETURN! (Sighs), Thank chernibog I also blessed these walls to be sound proof."
Xemnas: "So, what did this book predict now?"
Xehonort smiled.
Xehonort: "What I already set in motion that'll help strenching the possability of Mang actselly doing of what I said before, the continuing defience of that over-comident fool Junjie. He will ineditability fail, get Mang in trouble with the Dragon Guardians again, Junjie gets punished, and slowly but surely, Mang's faith in the loyalty of the villain leage ranks, deminishes."
Xemnas: "Brillient."
Fake Ansem: "Worthy of a true master of darkness."
Young Xehonort: "The perfect plan, and the perfect crime."
Fake Ansem: "But wait, how do you know Junjie will fail?"
Xehonort laughs.
Xehonort: "I didn't even need the book for that! All of his past attempts end in failure!"
Fake Ansem: "Are you sure that book can be trusted?"
Xehanort: Trust me, we still have time before the events that will truely happen. We just need to ensure the more, favorable ones make our true plans able to happen. And again, the future is never absolute as certain details will change, so we must be sure to work with them when they come.
Young Xehanort: But what will Cobra say if he finds out about that book and Junjie carrying out his task dispite the villain activities on hold?
Xehanort: Dont Worry, Mang and Mirage will not know about this book. I'll make certain of that.... (Chuckles) All they will discover is Junjie's disobedience.
 Chapter 5: The Adventure Thickens
The Shell Louge van
Spyro and his group look sad now that Spongebob has become the new mayor of the part of new york that was bullied by the Sponge haters. The one upset the most is Kairi.
Gilda: It's offical, Spyro is the new true perminent leader of the Shell Louge Squad.
Icky: "Wait, we still don't know if Spongebob did get annisaie, if we apologies, he might reconsider the mayor thing."
Spyro: Hang on, Ick. I mean, don't get me wrong, like that idea but, I don't think he's gonna listen to us even if we do apologize. I mean, It's my own fault for starting this whole mess with the Idiot boy thing.
Kairi: (While crying with her head covering the bench with Sandy conforting her) And it's also my fault for causing Spongebob's tears to destroy the T.V. and nearly put Trixie in a coma.
Icky: "And it's Shen's fault for still scolding Spongebob even though I practicly volinteared to take the bullet!"
Icky fliches to sheild himself of any retaliation from Shen.
Lord Shen: (Sighing) I'm afraid the prehistoric one is right.
Icky: "Your, not gonna hit me?"
Lord Shen: No! But how was I supposed to know about SpongeBob's 'Idiot Boy' problem? I could've at least called him 'Idiot' or 'Simpleton' or even 'Cheesecake' or even 'Foam Arse'.
Icky: Yeah, that'd be a lot better than Idiot Boy.
Squidward: No, I think Idiot Boy would be just fine. (Gilda punches him)... Ow... I probably deserved that.
???: Well, that doesn't mean you should give up.
Marty: What the-?
Icky: "Who- to what- where?! WHO THE JUNK SAID THAT?!" (The ghosts of Mufasa and Oogway come back once again)
Lord Shen: "Well, you two have a habit of appearing when we're in a serious jam."
Kairi: It's been a very long time, Master Oogway and King Mufasa.
Gilda: "Ok, so let us guess, your gonna give us advice on how we are gonna presue this, right?"
Oogway: Yes. But that is not exactly why we're here.
Mufasa: We have come to warn you that someone in the Villain League is plotting against you, even without Lord Cobra's permission.
Puss: What?
Donkey: What you talkin' bout, kitty cat?
Oogway: It is Junjie. He knows about what happened to SpongeBob, and finds this as the perfect opportunity to take over as new leader of the Shell Lodge.
Icky: Yeesh, is Ignitus and Celestia gonna be pissed if they find out about this.
Iago: But why?
Mufasa: Master Xehanort has urged him to do it in an attempt to bring forth the Ultimate Clash. We don't know anything else because he and a few others have concealed theirselves in some kind of magical room that even we cannot penetrate or hear.
Oogway: But all we know is that you must not give up. You must find a way to get SpongeBob back or Junjie will surely be on the verge of taking you over.
Shifu: But HOW? HOW? We need your help, master.
Oogway: No. You just need to believe. And I know I've said this a lot, but promise me you will believe.
Shifu: We... We will try.
Mufasa: Good luck, Shell Lodgers. (Disappears)
Oogway: You must believe. (Disappears)
Kairi:... They're right, guys. We have to do this.
Lord Shen: It still doesn't make any sense. Junjie is really thinking of pissing Lord Cobra off again?
Shifu: "And I am confused as to why Xehanort would suddenly go against Mang's wishes. It makes no sense."
Po: "Maybe old Xenny just didn't like Cobra letting Celestia's and Ignitus' threats actselly making him back off for now. I mean let's face it, Mang's becoming less and less bold these days."
Spyro: He has a point.
Gilda: "But, I know Xeha-dork can be, extreme, but this is too extreme, even for him. Actselly disobeying Mang and Mirage by letting Jun-jerk do this? That seems, out of character."
Icky: "Well it's not like we can actselly warn the leage about it. They actselly like Xenny too much that anything we say would look like a lie."
Po: "It's also possable he'd asked Junjie to lie about this too, that he's doing this on his own, based on the fact he's actselly done this before."
Trixie: "Are you saying we have no choice but to, play along with the cherade?"
Iago: "Oh trust me, this is the same guy who promise them a sure fire way to become masters of the universe. Does that sound like someone who is the LAST person they'd listen too?"
Spyro: This might be a consparicy to get to me, Kairi and Spongebob, but we'll have to play Xehanort's deception game just to be on the safer side.
Shifu: And we need to be cautious about this as well.
Po: "Yeah, we may have beaten Junjie before, but he's still one of the more crafty leagers. That head of his is always making new surprises."
Spyro: Yeah, I've handled that sly fox  when we first meet Sly Cooper for the first time, I'm sure I can do it again if we figure out how his crafty mind works.
Po: "Well, I'm someone who dealt with him first on my TV show, and I am STILL trying to do that! He always has a new plan of attack."
Spyro: I got your back all the way, Po. Cause, I'm not a new kung-fu master for nothing.
Kairi: (After whiping her tears) And This is also my fight, too cause I wanna help Spongebob and my family more then anything.
Kolwalski: "Reguardless of Spongebob being completely irrespondsable with my Dust-o-matic-tron and a mess of other things, we're in this all the way."
Icky: "But these people liked Spongebob for getting rid of those jerks, and he's mayor now! How are we gonna convince them he has more prior and major oblingations, then to be a mayor of a chrumbling neightborhood? Also, if Spongebob's not here to keep this place on the right track, those asshole Sponge haters are gonna screw up everything for these people again. It's a lose-lose situation, we do nothing, Junjie's gonna get him, we get Spongebob out of here, the Sponge Haters are back doing what they damn well please. Nobody wins either way except for the bad guys!"
Alex: Ick, could you not rub our problem in our faces please?
Icky: "What? I was just explaining the situation."
Kairi and the louge: We know!
Spyro: It's just that we need a good plan to do this allright?
Po: "Couldn't we just convince the original Mayor to take his job back, and get more comident cops in here?"
Sam: Well that won't be nessesary, Po. Max and I have an idea.
Sandy: Well, what're yall' waitin' for? Git 'r done.
Icky: "What are we dealing with here?"
Sam: Ok guys, if this idea works then we may get our leader back safe and sound.
Iago: "So, what do we do?"
Kairi and the lougers get into a huddle.
Patrick: "Lay it on us."
Sam: Alright, for SpongeBob, we just need to remind him that he needs us more than we need him. We are a family, and we stick together no matter what.
Kairi: Well, what if he has amnesia again?
Sam:... I... Don't know. Perhaps some of us just try and get his memory back, I guess.
Missing Link: And how do you suppose we do that?
Icky: "Well, thanks to Scroopfan scrapping Namine because of the fact he doesn't handle Tman's fetishes well, (Quiet) and personally, I don't blame him, (openly) We're kinda on our own here. How's about we make him remember by senses. His eyes, ears, nose, mouth, and touch."
Trixie: "Ickerious, that is..... (Thinks about it for a bit.) Uncharacteristicly brillient of you."
Icky: "Hey just because sometimes I'm a twat, doesn't mean I'm one 24-7. I am perfectly capable of thinking."
Mr. Krab: "Well, he never forgets the krabby pattie. That's taste, AND smell."
Patrick: "I one time saw Spongebob looking at pictures of Sandy in her bikini underwear."
Sandy: "WHAT?!"
Squidward: "Well, there was this one time he chouldn't resist touching my new super-soft clarenet."
Iago: "Well, he seems to always enjoy the sounds of a jellyfish buzzing. Strange, I didn't know jellyfish are like bugs of some sort. But then again, his world is not meant to be serious and realistic as a cartoon, so who am I to complain?"
Icky: "It may be a long shot gouys, but it's our best shot guys! So let's do it!"
Chapter 6: Spongebob's Memories Finally Return
Mayor's office, after an unseen montage.
The gang enters in.
Spongebob: "Oh, hey guys."
Icky: "Spongebob, we brought a krabby patty, a jellyfish, that strangely enjoyablely soft clarenet, and Sandy porn, to help you remeber."
Spongebob: "Oh pfft, why would I forget you guys? We been togather in all of our louger adventures."
Icky: "WAIT A MINUTE, YOU REMEMBER NOW?"
Spongebob: "Why wouldn't I?"
Spyro: "But how?"
SpongeBob: Well, it happened 2 hours ago on my way back from the grocery store.
2 hours ago
Manray: (SpongeBob walks by) Hi, SpongeBob. (SpongeBob ignores him, and he gets angry) Hey, you just snoved me in front of my own house. I thought we'd come to an understanding.
SpongeBob: Look, pal, I don't know who you are, and I don't want to, so why don't you just go back to your crab grass.
Manray: THIS HAPPENS TO BE FRESH MARATHON SOD! (Smacks him in the head with a shovel)
SpongeBob:... Oh. man, I just got my memory back... And as I recall, I don't really care for you. (Manray smacks him with a crowbar) Wait a minute, who are you? (Manray smacks him with a bat) Hey, I know you! (Manray smacks him with a frying pan) What's your beef, stranger? (Manray smacks him with a golf club) Well, if it isn't my old nemesis! (Manray hits him with a rake) What do you want? (Manray hits him with a broom) WHAT'RE YOU DOING HERE?!?
Present
SpongeBob: I'm just lucky he had an odd number of objects and he started getting tickled for 5 straight minutes.
Icky: "Wow, a villain actselly did us a huge favor for once. Man, is Manray gonna get in trouble with the leage or what?"
Kairi: "I am just glad your back, Spongebob. I'm sorry for the-"
Spongebob: "Oh? The whole "idiot boy" thing? Yeah, after I got my memory back, I gotten over that recent trouble very quickly. I perfectly understand that sometimes I can be too much. I am just, atad bit emotional. But now, I desided to go back to the louge since no hard feelings are made."
Spyro: "But, what about this city? And your respondsabilites to it?"
Spongebob presses a button.
Spongebob: "Jessica, you're the new mayor, cause I desided that my friends in the Shell Louge Squad of which I now remembered thanks to a super-villain assult are major piorites. But please be sure to let the folks know that I did care for them, it's just that I am kinda needed for the lougers."
A woman's voice: "Yes Mr. Spongebob."
Spongebob: "There, Jessica's new mayor."
Icky: "There's a different problem though. The Sponge Haters are not done with you yet, and worse, Junjie's after you, secretly sent over by Xeha-butt to snag you, Kairi, and Spyro, and basicly cause omega doomsday."
Spongebob frowned.
Spongebob: "Oh..... You guys took the time to make a battle stragity, right?"
Icky: "Yeah, put Kairi in a safe place, and we do all the work. Pretty much what we always did in this series."
Spongebob: "Oh. Simple, but doable."
Sam: "We're also are gonna set traps alover this city in the sytile of the Home Alone movies to deter the Sponge Haters for good."
Spongebob: "That also works."
Outside the city. (This song plays as a montage of the lougers preapring the traps, the Sponge Haters riding motercycles, and Jungie and his Leopards making a dash for the dragon realms new york in the outskirts.)
Chapter 7: Protacting the city from the Sponge Haters/The Epic Battle for the Leadership of the Louge
Hours later.
The Sponge haters arrive.
Fork Tongue: "Alright kid, I'm calling you out! Make a stand like a man now, and I promise, I'll admire you for that first, then kill ya's."
Nothing accured....
Ruff: "....... I don't think they'd responded."
Gin: "..... HAHAHAHAHAHAH! What'a cowerd?!"
Fork-Tongue: "...... I hates cowerds. Split up, gang."
The group did that.
Rough Ruff looked under a dumbster.
Ruff: "Huh?"
A boxing Glove smacked into him!
Ruff: "D'OH?!"
Ruff was whimpering in pain!
The Snake and Rat were patrolling, when suddenly, she and the rat were suddenly sent flying by a random wrecking ball!
Gin: "(LAUGHS! WOW, WE'RE GETTING OUR ASSES KICK- (Gets smacked in the crotch by another boxing glove!" OHHH?! Ohhhhhhhhh."
Fork-Tongue looked in shock of his pride-wounded and phsyically in pain gang!
Fork-Tongue: "WHAT KIND OF SHIT IS HE PULLING HERE?!"
Icky: "Yo jerkface!"
The Sponge Haters see the lougers, and a series of fruit and stuff pointed that them.
Spongebob: "How do you like us now?"
The fruits were fired at the Sponge Haters, hitting them so hard, they began to scream and reteated, not wanting anymore doings with this City anymore.
Fork-Tongue: "(As they retreated on their bikes) YOU HAVEN'T SAW THE LAST OF US, SPONGE AND FRIENDS?!"
Icky: "Those guys down, Jerk-jie to go."
City hall.
Junjie and the Leopards arrive.
Junjie: "Exsellent. We arrive at the city hall. Now, it's time to claim my prize."
???: "Well your prize ain't going down without a fight."
Spongebob is seen with his karate gear, as the lougers also appear.
Junjie remains unphased.
Junjie: "I trust the window of oppertunity has passed. Your memory is clearly restored, if you and your allies are suddenly prepared."
Spongebob made poses!
Spongebob: "You have some nerve striking out against Cobra's orders, Junjie."
Junjie: "Forget that fool! He does not understand the impourecne of the situation! Just because I missed a valuable oppertunity, that doesn't mean I am gonna become a coward like him!"
Po: "Is he really a cowerd, or does he care for the leage enough not to be reckless like you?"
Shifu: "He is becoming less bold to avoid the leage getting forceability disbanded by High Council rage!"
Icky: "That, and the producer wants us to focus more on the whole "OC villain of the week" formula like in saterday morning cartoons."
Junjie: "None of those things justify his growing cowerdence. The Leage used to be a proud and ambitous leagon of fear and destruction, but ever since you fools meddled into our affers for a long time since, Mang started to become less and less comident. He even started to behave like, a fool."
Po: "That may mostly be the whole, duel personally thing."
Junjie: "I meant like a true fool! Actselly taking empty high council threats seriously! Actselly being, negotionable with you fools, and that Mirage does not question this? None of the other leagers seem to care that much why the leage is not as great anymore! We used to be all about taking risks! Now, look at it! Look at us! A visionery like me, prosicuted, for being what the leage USED to be, a risk-taker! A risk-taker, who isn't afraid of those who are already his enemies to begin with, think of him! And one who will not be so easily sauyed by threats of the light! No! He would laugh at the light's petty insults! He would bow, to no one!"
Shifu: "Junjie, you spoke of great passon for your alligence, and, we admire that as those who would otherwise be your foes. But, allow me to explain why Mang is not so interested being this "Glorifived Risk-taker" you speak off. Mang died at least 2 times, by Shenzi, and was for sometime a living corpse until he finally got Kairi's blood in the cul-de-sac. And it's also because of the leage's threat to bring forth the darkspawn, worsen by that of threatening Spongebob's life, corrupting Spyro, and igniting a clash to create a dangeriously powerful weapon, just for it to be misused by someone not worthy to have ANY keyblade at all. That is why Mang is choosing caution over being "ambitious". If he chose to be this, risk-taker again, it may very well mean the end of the leage. Then came those radicals, like the likes of you, who threaten the Leage's ability to remain togather by being these "risk-takers". It's like what Oogway always said, it's a matter of choosing a battle worth fighting for. and You, Jungie. have not choosen wisely. Openly disobeying a superior, risking the leage's ability to avoid being disbaned, trying the high council's pathience, and worse of all, wasting both your allies and enemies times."
Icky: "Yeah! You already tried becoming our new boss for like, 300,000,99 times! Coby doesn't like you enough as it is thanks to you worming out back in Oogway's and Chao's good graces in the old days, but now here you are being stupid with ambition trying to take us over, and man, it is getting old! Espiecally the Twilight's birthday fiasco! That killed Cobra's already small respect for you."
Junjie: "None of anything you say will justify his weakness, his foolishness, his, idiotic bruocraticisy!"
Shifu: "Do not blame us for tryng, Junjie. But I guess a battle, is ineditable."
The Leopards posed to fight.
Jungie: "Keep the other fools off my back. The Sponge, is mine."
Spongebob: "I'm all yours, Foxy." (Karate chops after Junjie, but Junjie dodges, jumps over him, and kicks him to a wall) OOF! Okay...I wasn't ready that time. HAAAAAAAAAIIIIIIII... (Spins around in a circle heading straight for Junjie, and then gives him a huge chop)... YAH!
Junjie: Oh, you hit like a girl.
SpongeBob: And YOU hit like a child!
Jinjie: WHY I OUGHTTA?!? (Attacks SpongeBob multiple times, but he dodges the attacks just in time, then when Junjie finally hits him, it doesn't hurt him) WHAT?!? (Does it again but it still doesn't hurt him) What is this?
SpongeBob: Haven't you forgotten that I'm a sponge? No punch can possibly hurt- (Junjie kicks him in the crotch) AAHHHRRRGGAAAGGA!! Right in the ding-a-ling dong!
The other lougers and Jungie's leopards fight!
Po: Take THIS! (Smacks a leopard with a chair)
Icky: (Taps leopard in the back, she looks behind her, and he punches her in the face) You aren't so tough! (Suddenly another leopard smacks him to a wall) OOF! My spleen!
Max: "NO PRISONERS!?!"
Max crashes right though the leopards like no problem!
Tulio: Tie 'em up! (They do just that)
B.O.B: YEAH! We kicked your furry tailed asses! That's right! (Shapeshifts into a hand pointing at the leopards) YOU SUCK! WE RULE! (One of the leopards snarl at him)
SpongeBob: You'll never get away with this, Junjie! You'll NEVER touch me, or Spyro, OR Kairi! Not when I'm with those who protect me. Who care for me. Who BELIEVE in me. There's nothing we can't do if we fight as one. That's how we kicked your ass 300,000,099 times!
Junjie: But this time, it's gonna be different. (Attacks SpongeBob multiple times, this time in the eye, then the throat, then the gut, then the stomach, then the foot, then the nose, then he kicks him to the wall)
SpongeBob:... Owch!
Junjie: You're mine, sponge! (SpongeBob tries running away, but Junjie jumps towards him, and grabs him) The Shell Lodge will be MINE! (The Lodgers appear behind him)
SpongeBob: You wish, Jerk-jie!
Junjie: YOU wish, sponge! (Knocks Sandy into the Lodge, which falls to the ground) HAH! Do you fools think you can surprise someone with wits and cunning?
???: "JUNNNNNNNJIIIIIIIIIIIE?!"
Cobra appears as he looks angry, yet sniffling at the same time.
Icky: "Well, never thought I actselly be happy to see Jerk-bra."
Junjie: "Oh no. Uh, Master, this, this, this isn't what it looks like. We were uh. having.... A tea party."
Cobra: "Then where's the tea?"
Junjie: Uhh... I forgot it?
Cobra:.... I know I am not in my haydays anymore, but I AM NOT THAT BAD ABOUT FOR IT?! Even I should know that (Sniffles) you wouldn't be having a tea party with my enemies, which in a sense are your enemies as well. Explain that.
Junjie:... Uh...
Cobra: I thought so! (Sneezes)
Junjie: But-but-but how did you-?
SpongeBob: Well, let's just say we gave him a call, and informed him of your plan for us. We were VERY lucky he even believed us.
Junjie:... Oh, crap. (Cobra grabs him by the neck) AAHHHHKKK!!!! LET GO OF ME!!! DON'T GET ME INFECTED!!!
Cobra: JUNJIE, WHAT DID I TELL YOU ABOUT UNAUTHORIZED ACTS OF EVIL?!? FOR GOD'S SAKE I- (Sneezes, but luckily not on Junjie)- DIDN'T WANT TO GET IN TROUBLE WITH THE HIGH COUNCIL AGAIN!!! URRRGHHH! I DON'T EVEN KNOW WHAT THE HELL I SHOULD DO WITH YOU! (Is about to sneeze)
Junjie: Ohhhh, no, no, no, no, NO, NO, NO, NO- (Cobra sneezes on him)... EWW!
Cobra:...Well... I guess fate's decided it for me. You've got a lot of explaining to do, fox!
Junjie: Sorry, sir. I got some REALLY bad advice from... (Like Squidward, he can't bare to reveal Xehanort's involvement)... YAYAYAYAYAYAYA!!!
Cobra: You got some bad advice from WHO?
Junjie: From- (Donkey sounds)
Cobra: I can't understand you.
Junjie: From- (Head gets red, and it cartoonishly explodes)... You know what, never mind.
Cobra: "Well, that was cartoonishly and uncharacteristicly odd of you... But you know what, I am starting to lose faith in darkness cause of twats like (sniffs) you. and what's worse, you made made me even more sick."
Cobra and Junjie, along with the leopards, disappear in a shadow of darkness.
SpongeBob:... Well, I guess that's it. We did it. (The Lodgers cheer)
Sandy: It's good to have you back, SpongeBob. We really missed you.
SpongeBob: I'm sure you did.
Icky: All in a day's work. Let's go home. (The Lodgers leave to the van, and take off)
Unknown to them, Xehanort was watching the whole thing, hidden in a shaodwy ally way.
Xehanort: "All according to plan."
He vanishes into the shadows.
Epilogue
Villain League HQ
Junjie: (Sick in bed after Cobra sneezed on him) Uhhhggh... (Sneezes)...
Tai Lung: "I'm sorry this happened to you, Master Junjie."
Galaxhar: "But this is appearently what accures should one ACTSELLY be stupid enough to cross Cobra's rulings. Justifived or otherwise."
Makunga: "So assentsually, it's your own fault for being, alittle too ambitious."
Junjie: ("Xehanort, why did you have to make me do this?") (Sneezes) Uhhgh!
Xehanort: (Sees this through the door, and leaves)
Young Xehanort: So, Junjie failed, huh?
Xehanort smiled, simply nodded.
Young Xehanort smiled too, remembered his true intentions.
Cobra's Room
Cobra: (Camera on door, and zapping is heard and the inside is flashing with white light) AAARRRRRRRRRRRRRGGGGGGGGGGGGGGGHHHH!!! Look, I-uh-I can explain! Junjie was- (Gets zapped again) AARRRRRRRRRRRRGGGGGGGGGGHHHHHH!!! MAKE IT STOP! MAKE IT STO-HO-HO-HO-HOP! AAARRRRRRRRGGGGHHH!!!
Ignitus: How could you let Junjie commit evil without your authorization?
Lord Cobra: I DON'T KNOW WHAT HAPPENED, YOU DUMB LIZARD WITH WINGS! JUNJIE COULD NEVER DO SOMETHING LIKE THIS!!! (Ignitus burns him until he is covered in ash)... Ow. Please, he did this on his own guys! He actselly willingly disodebied me on his own! I am just as confused as anyone here!
Celestia: He's telling the truth, everyone. He has no idea why Junjie did this without permission.
Cyril: Well, at least it won't happen again.
Terrador: Because if it does, then we'll have no choice but to kill you again like Shenzi did. And believe me, not even Mirage or luck will protact you this time.
Cobra: Okay, got it. Now please leave me alone with some shread of dignity. (The High Council leaves)... Uhhgh... (Without stuffed up voice) That was agonizingly painful. Wait a minute. I'm not sick anymore! IT'S A MIRA- (Celestia zaps him again, and he gets sick again)... Damn it! (Sneezes)
Dragon Temple
The situation was seen through Soothsayer's bowl, with everyone laughing.
Icky: "Poor Co-jerk, he still got the worse of it!"
Shenzi: (Laughs) Gee, that was hilarious.
SpongeBob: I'm just glad I'm back safe and sound.
Patrick: I'm glad, too.
Sandy: So am I.
Sam: Who wants to celebrate over a pizza party?
Almost Everyone: I DO!!!
Sam: "The Dos have it."
Almost Everyone: YAY!!!
Squidward: "(Sigh), Well, I guess having spongebob back is better then a world of enternal darkness and having Junjie to abuse his power on us.... But Spongebob, is still, an I-"
Outside temple.
A sound of a great big kick was heard, as Squidward was seen screaming as he bursted through the roof and slammed into he floor!
Squidward: "Can't say I didn't do or say anything that justifived the pain I am going through now."
Fin
Community content is available under
CC-BY-SA
unless otherwise noted.