Since Corono became the leader of all pure hippogriffs, Nephostratus has been living on well enough as a rich embessy member as he didn't feel very much of a good ruler since it was only handed to him because his brother Hailstone was a traitor. Now Ocheasha and her friends have been living free in the same manner as Twilight in a hippogriff town called Angelica, which is just like Ponyville in so many ways, which is a life that Ocheasha has wanted deep down for a long time, especially since she falls in love with a hippogriff named Sunpillar, a hippogriff just like her and Flash Sentry and the son of a Sunbeam just like Golden Hour. But things go south when Hailstone himself comes by, as Ocheasha isn't happy to see him at first because of his betrayal, but he claims he wishes to apologize and repent after hearing of what occurred, only for it to actually be a plot to assassinate Corono for her mistreatment to his brother and take the throne like he tried to do before. But with help from the visiting Lodgers, Mane Six, and Young Six, and Monody, a hippalectryon and the son of the previous king of Hippalectryons who was dethroned in a similar fashion to Nephostratus, they'll stop Hailstone from doing this spiteful act of regicide, and/or risk invoking Corono to regress back into 100% viciousness.
Scenes
Novo and Corono's Progress
Seaquestria
Corono: (Swam by the appearing Mane heroes) Oh, hello, um... Princess.
Twilight: Um... Hi. (Fluttershy hid behind Twilight)... Awkward to see you here since... Well...
Corono: Well funny thing, because I was just banished from Seaquestria.
Rainbow Dash: WHAT?! HER OWN SISTER?!
Corono: JUST TEMPORARILY!! BY AERICOLOUS' LOCKS!!! She just doesn't want anything to do with me for the time being.
Twilight: "What did you do?"
Corono: "Erm, well, let's just say our relationship is still on rocky waters even inspite of the event of my return."
Applejack: Well yeah. You were WAAAAAAAAAAY too harsh on her. A betrayal don't mean you should act any worse. Of COURSE she ain't going to accept you after she beat the tar out of you.
Corono: Hey, y'all know me. I'm the cruelest hippogriff of all. I don't take s*** very well. Especially after what she did to you. I still can't look at her the same way for the cowardly sin she reaped on you.
Twilight: Make no mistake, though that was underhanded, it was still done for what she at least thought was right.
Corono: I hardly call someone who says 'this is why we don't invite strangers to our home' because of a stunt that was her fault. She betrayed your ruler's trust and turned her back on you. She manipulated you and got rid of you just so you wouldn't question her leadership. She betrayed me out of cowardice. That's obviously something neither of us can just sweep under the rug like it didn't happen. She may have changed, but she was WAY crueler than me back there.
Rainbow Dash: Fair's fair, your highness. You had no courtesy for your own sister and brought her to low marks for no reason because you too had a personal plan for revenge. Your niece hurt you because she didn't want a civil war to start.
Twilight: What she did to all of us stinks, but your actions on her were certainly no better.
Corono: Being vindictive is who I am. Novo had the impetus to try and change that, and couldn't accept that she couldn't, so she betrayed me by stealing my position as heiress. She got what she deserved. (A roar was heard from inside the cave) HOLY EQUESTRIA, SISTER, LIGHTEN UP, I'M GOING, I'M GOING!!! I have to go... If you want details what happened, ask Novo. Just, know she's in a violent mood.
Twilight: Yeah, we noticed.
Corono: "(Sighs with some pride), I'm just glad that at least Sister has become a proper Hippogriff. (Another roar was heard) OKAY OKAY, YOU PRIMADONA, I'M LEAVING?! (Flew off!)
Seaquestria Throne Room
Skystar: INTERVENTIIOONN!!! (She and Swellsea held Novo down)
Novo: I JUST WANNA HUG HER, WITH MY CLAWS!!!!
Skystar: MOM, CALM DOWN!!!
Novo: NO!!
Swellsea: YOUR HIGHNESS, YOU ALREADY SCARRED HER SO MUCH BEFORE, WE DON'T NEED ANY BLOOD IN THE WATER!! REMEMBER WHAT HAPPENED LAST TIME YOU BOTH FOUGHT DOWN HERE?!
Cutaway
Corono: (Was bleeding in the water) I'M SORRY, OKAY?!
Novo: SORRY AIN'T WORTH S*** FROM THE LIKES OF YOU! YOU TREAT ME LIKE POND SCUM, THEN YOU ALMOST KILLED MY DAUGHTER!!! GET OUT OF MY SIGHT!!! (The blood clouds got the attention of large sharks that did this as the two argued)
Cutaway ends.
Skystar: "Thank goodness mom and Aunt Corono's bad temper placed a bad taste in the sharks mouths after awhile."
The Mane 7 heroes showed up.
Rainbow Dash: "Okay Queen Novo, what did your sister pulled THIS time?"
Applejack: "Did she tried to de-limbed another bread thief?"
Pinkie: "Is she still harming about Hippogriffs not being the old way of being tough and mean anymore? I thought that balenced stuff worked fine."
Rarity: "Or is it another petty arguement?"
Novo calmed down abit....
Novo: ".... She did something stupider..... She released Updraft Cyclone and made him her royal adviser."
The Ponies gasped!
Pinkie: "You mean that meanie Hippogriff that tried to cause another war with Hippogriffs and Hippofeonixes?!"
Twilight: "Why would she bring HIM back?!"
Novo: "Remember when he said that he admired the old Hippogriff ways?"
Mane 7 and Spike: "..... No further questions."
Novo: "Yeah. My sister hasn't exactly understood that just because Cyclone shares her beliefs, doesn't mean he's safe to trust!"
Spike: "Well what was wrong with Ocheasha?"
Novo: "It's because my sister wants to balence her enfluence out with someone willing to be more agreeable. That baracuda Cyclone will aim to malmitulate her back to her old ways! UGHHHH?! IT'LL BE LIKE NOTHING HAS REALLY CHANGED?! THAT'S ALWAYS THE PROBLEM WITH CORONO?! SHE TAKES A STEP FORWORD, BUT 3000 STEPS BACK?!"
Skystar: Mom, I just wanted you to stand up to Aunt Corono, not beat her up and throw her down every time you see her.
Novo: And why not? She was a HORRIBLE sister and she just invited a mad hippogriff to be her advisor. This is exactly why I was against her from the beginning! She does barbaric things and makes it sound like they have no consequences. And she gave me no reason to cut her any slack after how she treated me. I warned her there would be consequences with her actions, but she never listens. If she wants control, she can have it for all I care. But if she DARES undermine me or hurt my way of life EVER AGAIN, THIS time I ain't messing around. Next time I WILL declare war. And this time, no weaknesses. She wants aggression? She's got it. But she best respect me or she may be way in over her head. We may have made up, but she still did untrustworthy things. She's still a barbarian in my eyes. She's the kind of hippogriff that'll cannibalize another.
Everyone: WHOOOOOOOOA!!!
Skystar: MOTHER, I AM ABHORRED AT SUCH WORDS! Aunt Corono is a LOT of things, but she is NOT a cannibal.
Novo: Are you sure about that? She makes any animalistic and heartless act look justified. Would you honestly be surprised if she ate another one of her own kind?!
Twilight: Novo, I think Skystar's stunt worked WAY too well. You're now just as bad as her.
Novo: And why not? Why fight off the inevitable? Corono made it clear that this is what hippogriffs do. Why not get with the program?
Twilight: Well we told you that neither of you were right. We tried to get you to co-rule for that reason, but Corono was too stubborn to allow it. That doesn't mean you should be just as cruel.
Novo: Well I'm NOT going back to being a coward. I'm DONE hiding. I think you of all people would appreciate that. If Corono DARES to do something like that again, I ain't going to have it. I'll show her aggression. She'll get more than she bargained for someday.
Fluttershy:... Now I'm scared of both of you.
Twilight: "Now hold up Novo. Try to think and rationalised on WHY Corono would bring Cyclone back?"
Novo: "I pretty much already explained half of her reasoning. It's because she basicly wants someone to rubber-stamp her particular beliefs and automaticly okay them."
Twilight: "I mean like, a deeper reasoning. Try to look at Corono's perspective. If you saw someone like Cyclone, what would you see in him?"
Novo: "..... Well, if I knew my sister well enough, it's because Cyclone is just as in loved with the barbaric old ways as she is."
Starlight: "Exactly. It's because she feels like Cyclone's the one Hippogriff she can relate to."
Novo: "(Made a relisation face).... (Remorsefully) You mean..... She feels, alone?"
Rarity: "Well, yes. She feels like she's the only one who thinks about what Hippogriffs USED to be like and feels like an odd one out in a completely pasifived race. She's like, if she were a dragon living amongst ponies. She feels like a sore-thumbed odd one out."
Novo: ".... I.....  I never looked at it like that.... Ugh, sometimes I wish I still had the empathy power so I would've KNOWN that! But at the same time, that ability was a point of contention. Anyway..... You're saying she brought Cyclone back, because he's the only one who understands her?"
Spike: "Unfortunately, yes. We may see him as a jerk, but, to Corono, he's probuly the closest she has to someone who can relate to her."
Novo: "..... (Facepalms) UGGHHHHH, AND I ACTED SO STUPID TO HER?!"
Pinkie: "Fair's fair, he DID tried to cause a war, so I wouldn't say the reaction was, unreasonable."
Novo: "But it still didn't helped! I mean, I still believe Cyclone's a bad enfluence, but now I'm worried I just pushed her into his direction even more! And that's not even talking about how the Hippofennoxes are gonna react to this! Their king already has alot of criticisums for Corono, can you imagine his reaction to Cyclone being one of her advisers?!"
Twilight: Well, King Quarko WASN'T very keen on hippogriffs for their violent ways in the past. They do have ways to see the unenlightened and dark-hearted. He said Corono had darkness in her heart that made her far worse than any barbarian and actually agreed with your beliefs.
Novo: Well too bad for him, I'm not that hippogriff no more. Times have changed. Being passive ain't enough. Corono made it clear that pacifism or passive-aggression is nothing to the world we live in.
Twilight: But she's not right either. You both need to see from each other's eyes, not fully embrace the other. The reason Corono rejected the idea of co-ruling is because-
Rainbow Dash: She's the other kind of bitch. The kind that thinks she's the one who's always right because she's always had the point of view of a violent barbarian. You, Queen Novo, need to get real, but that doesn't mean you should abandon your own beliefs.
Novo:... I'm sorry, but I can't. I TRIED doing things the passive way, and none of it worked. Corono perfectly personifies the abjection that life ain't fair. I just gotta accept that like everyhippogriff else, and stop running away from my responsibilities. I betrayed my sister and I gotta face the consequences. You know the old saying. If you can't beat them, join them.
Twilight: But-
Novo: So, if Updrift's the advisor, who am I to say no? She's the leader now. I owe it to her. But only as long as she respects her little sister. Otherwise she's dead to me. I'm actually surprised if she hated me so much, she shoulda killed me when she had the chance. Why not? She makes killing family sound okay.
Pinkie: Are you sure that's a wise decision? Even servants or siblings have to know when to object.
Rainbow Dash: Yeah. It's one thing to be a coward. But being a kissass? C'mon. You're better than that.
Novo: My mind is made up. Being passive is useless, so why go back to it? So, you can leave.
Twilight:... Okay, but just, think about it.
The group left....
Novo: "..... (Sighs), (Quietly) Mother, why did you have to make Corono like this?"
Lodgers And Friends vs. Hailstone
Hailstone Failstone
A celebration jubile was being held between the Hippogriffs and the Hipplectryons enjoying a friendship feast, when suddenly, Hailstone bursted into the room, destroying the door in the process, armed with a crossbow and the speical arrow!
Corono: "... Clean, that, up."
Hailstone: "Corono?! Your wrongly unchallnaged usurpion of my brother, but more impourently the roadblock to MY succession as the rightful heir to the Hippogriffs, comes to an end?!"
Corono: "(Scoffs, then wheezes abit), HA! Are you being SERIOUS right now?! An assassination attempt? On the mighty Corono?! (Bursts into laughter!)"
Hailstone was surprised by Corono's lack of taking things seriously.
Hailstone: "Are, are, are you seriously laughing at me?! Don't you even realise what I have here!? I have an arrow that can piere any armor?! The forger said that it could potaintionally surpass your magic of being inpentitrabale?! This thing could destroy your heart!"
Corono: "(Laughs proudly yet amused), Oh yeah, Failstone? Put your wasted potaintional where your mouth is and prove it. Unless your just as phathic as Nephostractus was!"
Hailstone: "DON'T YOU COMPAIRE ME TO HIM, YOU BITCH?! (Fires the arrow at Corono, and in drumatic fastion it seemed that it actselly effected Corono as she screeched in pain, shocking the Hippogriffs and Hipplects!) (Sees that Corono to him was in a serious amount of pain, he was convinced that he was victorious) (Starts laughing evily!)"
Corono: "YOU, YOU THINK THIS IS FUNNY?! (Hailstone laughed harder!) THIS ISN'T AS FUNNY, (Gets confident and dropped the act) (Being Coy and singalongy) As your face! (Hailstone stopped laughing in surprised, as Corono almost painless yanked the arrow back out, as any legit damage the arrow did to even her heart, is healed thanks to Corono's aggression embracing powers)...... FOOLED YOU!"
Hailstone: "WHAT?! DUH, DUH, NO?! NOOOOOO?! THAT'S IMPOSSABLE?! KYLIX'S USURPED VICTIM, FIGFLUX, SAID THAT THE MASTER FORGER WILL BUILD ME AN ARROW TO KILL YOU?!"
Corono: "Tch, obviously the Pananian wasn't Storm Clan levels of evil, or even barely close, to actselly supply that and just gave ya a normal weak-ass arrow that only served to be a minor inconvinence at best! You actselly freaking thought you can assassinate the Great Corono?! I SURVIVED THE STORM KING'S MOTHER AND BEING TURNED INTO OBSIDIAN?! YA THINK A STUPID ARROW WAS GONNA GET ME?!"
Hailstone: "(Drops the Crossbow in fear) N-n-n-n-n-n-n-n-n-n-no, please, it was Figflux's idea, I swear! He was only helping me kill you so he would get another Arrow to kill Kylix! It's primarly a test run, it's nothing personal!?"
Corono: "DON'T TRY TO LIE TO ME, YOU PIECE OF SHIT?! AS WITH HIPPOGRIFF TRADITION, I WILL SLAY MY ASSASSIN WITH THE WEAPON HE TRIED TO KILL ME WITH, AND EAT HIS CORPSE?!"
Hailstone: "YOU WOULD INVOKE CANNIBALISUM?! ON ROYAL BLOOD?!"
Corono: "You already proved that your are not a safe Hippogriff to trust with an open aim to kill your people's true queen?! That makes you a threat that CAN'T be forgiven?! Besides, your brother ain't king anymore, remember? Ya don't exactly have those bragging rights anymore?! (Charges at Hailstone, punches him hard in the face, turns him around and off-screen, shoves the arrow right into Hailstone's butt, to the cringe and shock of the present Hippogriffs and Hipplects, who all desided to get out of dodge to not watch what Corono aims to do)"
Hailstone: "(Girly screams)!? NO?! DON'T LEAVE ME HERE?! (Corono tosses Hailstone to the corner of the room as Hailstone phathicly squeels, Corono launges in!)"
Later.
The Heroes busted in!
Nephostractus: "HAILSTONE, STOP THIS MADNESS IMEDIATELY- (Saw that Corono was wiping off her face with a napkin as she looked like she had a great feast)...... Uh.... Miss Corono, have you, by chance, seen my brother?"
Corono: "Ehhh, let's say say..... I made sure Failstone is, no longer a would-be problem. (Burps out Hailstone's feathers). I saw to that."
The group looked in shock and saw that not too far, are a pile of freshly cleaned off Hippogriff bones.....
Novo: "..... Oh by the glories..... Corono, you..... You didn't."
Icky: "YOU ATE HIM?!"
Corono: "Look, I know you all are gonna get hysterical about using an old tradition, but try to understand! Hailstone threatened my life, (Quietly) In a hilarious fashion..."
Icky: (Quietly) Because of course he did, for the sake of the producer's desires to remind the audience that not every villain has to be super serious! (He was slapped by something invisible) OW!
Corono: "(Openly), And he did it, in the name of usurping the throwne! That proved that he can't be forgiven nor allowed to live!"
Novo: "..... YOU COMMITED THE ACT OF CANNIBALISUM, CORONO?! HAVE YOU REGRESSED AGAIN?!"
Corono: "Novo, please don't start this! Keep in mind that if it wasn't for my powers protecting me, he could've killed me and already be ruling as the Passive-killing basturd he was right about now!"
Fu-Xi: "Look, we're not forgetting the guy's a freaking scrub, but THAT, was beyond even MY standerds of overkill! Even Deadpool would be like "HOLY S*** BRO?! THAT'S MESS UP"! And that's saying alot, knowing who HE is?!"
Corono: "Novo and compnay, please, it was out of self-defence and self-presivation! I had to! Otherwise, letting him live would allow him to come back and try again! You know I can't risk making a predictable mistake of sparing your assassin?!"
Novo: ".... But in that, you made another by commiting a social taboo?! This was the kinda thing I was AFRAID, was gonna happen?! (Runs off crying)!"
Corono: "SISTER, WAIT?! (Novo flew off)........ Sister......"
Ocheasha: "..... Corono, do you see now why Novo was so rough on you about trying to bring old Hippogriff customs a good long time ago? This?! This is why?!"
Corono: "Everyone, I-"
Shifu: "We don't, and won't, deny that Hailstone was a murderious basturd who deserved the worse...... But what good, is making him gone forever, if you snooped to his level, if not beyond that!"
Corono: "WHAT ELSE WAS I SUPPOSE TO DO?! LET HIM LIVE TO TRY AGAIN?!"
Icky: "Look, if you wanted to waste his stupid ass for doing this s***, by all means, give him the express train to hell!? But, eating the dude?! That, just pushes it."
Ocheasha:... I thought letting you rule would turn out fine, Corono.... BUT YOU ONLY PROVED YOUR SISTER RIGHT!!!! YOU ATE MY UNCLE!!! I know, he wasn't a good person, I know about how he tecnecally wanted daddy and your sister dead because he wanted to wipe out Passive Hippogriffs, I know it wasn't like you did this to an actually innosent person, but..... THIS?! NOT EVEN DARKSPAWN WOULD BE THIS CRUEL, UNLESS EATING PEOPLE IS THEIR THING?! I won't deny that, knowing you ,that even IF we stopped you from eating him, you would've still had him killed or still kill him yourself?! I won't pretend that he had a chance to live among us after this! I won't deny that! BUT, HE SHOULD'VE AT LEAST BE SLAIN BY THE DECIDTION OF THE LAW, INSTEAD OF, THIS?! HE SHOULD'VE HAD A PROPER BURIAL!!!... Frankly, maybe he SHOULD'VE killed you. (The Group left bittered about this)......"
Corono has entered another heart-broken state of mind......
An Adviser showed up....
Adviser: ".... Shall I, reshedgule the Jubilee?"
Corono: "...... (Dejected) Do whatever you want. (Walks off crying)."
Adviser: "(Gets abit confused) And, what to do about.... Hailstone?"
Corono: "PUT THEM IN A GIANT FRIED CHICKEN BUCKET TO THROW OUT, I DON'T KNOW?! JUST LET ME GREIEVED THAT MY SISTER'S AGAINST ME AGAIN?! (Cries as she flew off!)!"
Adviser: "..... Did..... She, just, cried?"
Kylix was actselly secretly listening to this and saw that Corono was hurt....
Kylix: "..... I need to set things right."
Later...
(Corono): (Kylix knocks on her door) GO THE F*** AWAY!!!!
Kylix: It's me.
(Corono): Oh... King Kylix. (She opens the door).... Make it quick.
Kylix:... With the best possible support, your highness... Why did you think cannibalizing the last king's brother was appropriate? His father banned that for a reason. It's so disturbing even for your kind.
Corono: I DON'T KNOW, OKAY?! I'VE BEEN OUT IN SOLITUDE SINCE THE STORM KING RAVAGED HIPPOGRIFIA!!! I JUST THOUGHT IT WOULD SERVE A PROPER WARNING!!
Kylix: Well you do realize that this will not look good to the members of the Jubilee. Your barbarism just made your race look horribly traditionalist to my race. Who wants to be around a race who behaves like that?... If you ask me, you should give Hailstone a proper burial.
Corono: And why would I do that to an assassin?!
Kylix: BECAUSE HE WAS JUST LIKE YOU!!!!... (She stopped at that)...... He wanted to keep pacifism from the hippogriffs too, but sought the wrong methods to do so. You may've done it differently, but you did it to spite your own sister whom you just proven had a valid point with that act of cannibalism. It matters little that Hailstone didn't exactly had a redeeming bone in his ethnic-cleansing of passive hippogriffs obsessed body! Cannibalism IS STILL cannibalism! It's why you never see it beyond tribal or sanity-detraved socities! It's sick!
Corono: HOW DARE YOU COMPARE ME TO HIM?!
Kylix: Well, am I right?
Corono:... Not exactly-
Kylix: Yes or no!
Corono: NEITHER GODDAMN IT!!! BOTH ARE ABSOLUTE ANSWERS THAT DON'T DESCRIBE OUR SIMILARITIES!!!! BUT WHAT SEPERATES ME FROM HIM IS A MOUNTAIN-SIZE DIFFERENCE: I WANTED PASSIVES TO GET TOUGH!? FAILSTONE, JUST WANTED THEM DEAD?! HE WAS OBVIOUSLY NOT THE KIND OF HIPPOGRIFF TO BE LEFT ALIVE, YOU UNDERSTAND THAT, RIGHT? (Kylix gave a relucent nod yes). SO HOW ABOUT YOU JUST ACCEPT THE ANSWER YOU'RE GIVEN OR GET THE F*** OUTTA MY ROOM?!?
Kylix:... I see what's happening now. Just like you were scared of losing, you're scared of proving your sister right, because you'll lose everything you just accomplished. Well congratulations, you did it anyway.
Corono: OKAY YOU SONOVA HEN, DID YOU COME HERE TO HELP, OR DID YOU COME HERE TO MAKE ME FEEL WORSE?!
Kylix: I CAME TO HELP, WILL YOU STOP BEING SUCH A DRAMA QUEEN?!? (Corono was perplexed by that)...... Sorry. It's just, I can't help if you're yelling at me.
Corono:... I think I can see me inside of you. Our family is known for their empathic abilities.... You have a similar problem to mine.
Kylix:... (Sighs) Yes.... That's why... Why... Why... Whyyyyyyyyyyyy...
Corono: SPEAK UP YOU SISSY-MARY!!!
Kylix: WHY I HAVE A CRUSH ON YOU!!!!! (The two paused).........
Corono:...... You... Have a crush on me? You actually love me? A quote-on-quote "BARBARIAN"?!...
Kylix: Yes! Because, aside from obviously equally mountain-sized differences, I seen what you're going through. I was an obnoxious prince growing up. I thought that obnoxiousness would ruin my position as heir to the throne. Before I was king, I was the guardian of the Crystal Egg. I thought everyhippalectryon would see I'd never amount to anything. Even my father. I was scared that I would make a TERRIBLE king! I may not have a problem of being as violent and disturbing as you, but I was just as inappropriate in that..... I was kinda a big dingus. I had no etiquette. I had no manners. I WAS MASSIVELY INSECURE!!!! You think being scared of being a failure is bad? Try living in fear of proving you ARE one.... You made a similar mistake just now, your highness.... Please... By all means, you can hate the legacy of Hailstone all you want, I am not asking to offer his likely damned soul forgiveness! I know THAT, is too much! Just give the fool the burial he deserves in the eyes of his family, even if they didn't liked what he had become, cause they want to grieve what could've been, and prove that you aren't the barbarian Novo says you are.
Corono: "..... Do realise that some enemies would mock me for giving an assassin a funeral."
Kylix: "Then let them have their mockery. Ignor them. They would only have power over you, like how Backwater once did to your sister, if you gave them the attention. It would only leave you exposed to more mockery, or even, another repeat of what you did to Hailstone. Or worse! You would regress back to wanting absolute aggression back!"
Corono: ".... (Sighs)..... I will end up hating the f*** out of myself for this, but.... Okay..... I'll give the Assassin a burial. But don't expect me to say nice things about him at the service."
Kylix: "Again, by all means, you don't need to forgive him. Now, let's go confront Novo and the Misfits before the Hippogriff Council get involved again."
Corono: "Oh hell yeah, I diffently don't want to deal with THEIR scolding again!"
Transcript
Intro Theme (League of Legends- Freljord) Coming soon...
Material
Concepts
Songs/Music/Videos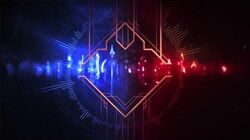 Community content is available under
CC-BY-SA
unless otherwise noted.