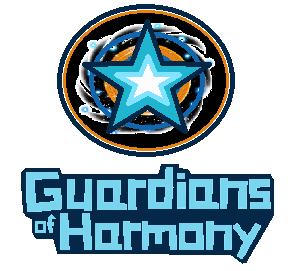 The Guardians of Harmony
are a group of
Equestrian
heroes who keep and maintain harmony in their world, doing so for over 80 years headquartered in the faraway land of Questra, which is a paradise of boundless mythological creatures of all kinds, sea, air, and water. Questra is a magical boundless land of magical enchantment and the homeland of all mythical creatures in Equestria, and was threatened countless times by threats of all kinds, yet restored and made the best out of any change. Literally on the other side of the world from Equestria, this land houses the Guardians of Harmony, which had defended the land for centuries until mid 2016, when they ended up in hiding for an inexplicable reason. They have yet to return to what they do best.
History
Coming soon...
Members
Council Elders
Embessy
Warriors
More coming soon...
Enemies
More coming soon...
Community content is available under
CC-BY-SA
unless otherwise noted.