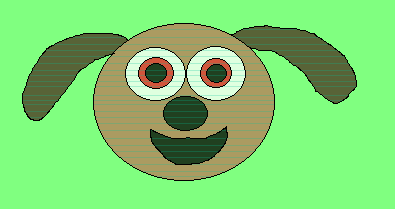 SUPER HAPPY FUN-TIME DOG! SUPER HAPPY FUN-TIME DOG!
Super Happy fun-time dog is a seemingly inosent iconic character of the park, until Vi-tor tainted it into a sadist of a device. has a tendingcy to be delusional, using ads for surreal things as weapons. it tends to be INCREDALY annoying.
History
Hologram Happy Fun-Time Dog was the big mascot and host of the park. His holograms appear in many places in the park such as the entrance, the fun houses, and so on. HHFTD tends to be incredibly stupid in a silly way. However, when corrupted in the hands of Vi-Tor, HHFTD is nothing but annoying.
Community content is available under
CC-BY-SA
unless otherwise noted.