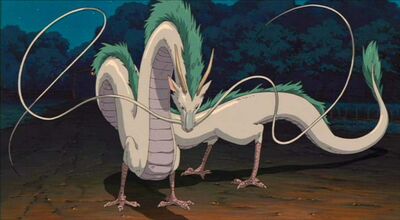 Haku
is a protagonist from Spirited Away. He is the spirit of the Kohaku River. He was Yubaba's apprentice, but quit after Chihiro helped him get his name back. In the SpongeBob series, he reprises his role and it is revealed that he has been the biological son of
Maleficent
and a union with
Dark Dragon
. He was separated from his brother,
Taiku
, by the High Council to ensure they don't fall into darkness. While away, Haku became the spirit of the Kohaku River where he spent his time practicing magic or even swimming, even watching over Chihiro when she and her parents visit the river, once even saving her from drowning. That is until he accidentally wandered into the Realm of the Spirits where he forgot his identity and was forced to work with Yubaba. But when Chihiro and the Lodgers remind him of his identity, he was free to leave, possibly to be with Chihiro again. Since then, Haku happily reunited with his brother, and has been deemed safe from corruption.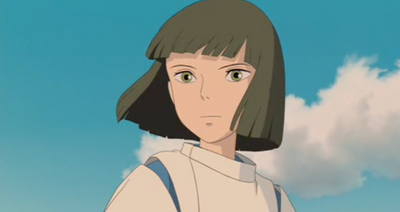 Community content is available under
CC-BY-SA
unless otherwise noted.