Since the defeat of Azzhole, Dell Academy has been restored. But now Team Remena must deal with a far worse threat in the Kingdom of Almana. A massive superstorm has struck, and Elizabeth Schee, Aiess's con artist mother, on the loose again and at large. The Heroes Act and the Lougers are called in, (Under STRICT UIS Supervision, unsurprisingly), and came to offer the best help they can give. However, they came to discover that Almana is coming under a new regime of Remenaian Seperatists known as Cold Shoulders of Almana that are trying to bring forth two undesireable agendas: Getting Remena to hate Grims and Empirids again, which is basicly the result of some Remenians that were Azzhole loyalists coming to form togather and teamed up with the other half of the Cold Shoulders of Almana that also want a new agenda: Complete and utter freedom from the Supervision of UIS and to join the USRA, which is unsurprisingly encouraged by pro-USRA outsiders. The group is lead by the new ill-fit king of Almana, King Frosto'Butt, and advised by the Azzhole loyalist, Lady Cun'Tzon, A Zorse that was in love with Azzhole and in Zira like fastion grew to hate Remena for forsaking him, and that of the other adviser representing the anti-UIS side, a wormy scrawny Rabodan named Worm McSinep. But a typical case of old status quo restoring and UIS hating assholes are the least of the concerns. Occultra has come to inform the group that she has unfinished business to attend in Almana, with that of the Grim of Ice, Iceandra, who doesn't realize that Grims pretty much won and is still causing trouble with a lost Grimace named Black Ice, who is now living weather and the cause of the superstorm. And on top of that, Elizabeth has a reason to be here: She is after Winsted Schee, Aiess' half-Empirid brother abandoned for his heritage and a potaintional grim so powerful that in the wrong hands, he can ACTSELLY do what Occultra pretended she wanted to do, turn the world into a Grimace planet, and Worm and Cuntzon want to trigger these powers by combining him with Black Ice and turn Remena into Grimace planet to frame Occultra and all grims of this act, as well as to frame it as them collaperating with UIS and trick Frost'oButt, who's actselly nothing more then a misguided easily confused fool who is taking bad advice, into declaring war against Grims and all other nations because the Mage Council dared agree to UIS' terms of agreement to be unisolated at the cost of never assusiating with the USRA. Doing this not only risks lives, but it could utterally betray UIS' terms of agreement and get the planet isolated again and back at the mercy of the Graggs. It ultamately falls to Aiess to save the day by getting to her bitter and very malicious brother first, but can she come to terms with her crazed mother again, espeically after when it turns out Elizabeth misguidedly actselly wants to save Winsted from the Cold Shoulders and wants to escape the planet to start a new life, regardless if she's lying or not, all with the help of her hero friends and allies, two arrogant Almanan Espers named Hrÿson and Brug, who are rather prickish torwords the heroes in believing the lies about all of Team Remena being traitors, a shady elder tech-goggled Synx named Stys, an Almanan Therizinter commandress named Caroliyn Cordiconce and her weird Nasuttops twin soldier partners Weir and Reid, and a Kninn (AUU Knowledge-granting genie) named Jïn?
Scenes
Another UIS Situation
UIS HQ in Skep Minor.
A nervious-wreck of a Uouon was seen on UIS trail with a calm and collected Xuron before all of UIS leaders.
Madam President: "..... Read, the charges."
Vrex: "Nervin Wreckson and Master Raymon Mind, you stand in this UIS trail, accused, of an illegal Exile Sheild attempt, onto both the Ka'navi Homeworld, and the Finkur homeworld."
The Leaders muttered at this.
Grandmind: "..... How, do you both plead?"
Nervin: "(Nervin was having a panic attack!)"
Raymon: "..... (Quietly) Calm down, Nervin, don't, say, anything!"
Nervin couldn't take it anymore!
Nervin: "(SCREAMS IN A PANIC LIKE A WIMP?!) PLEASE?! PLEASE SPARE US, WE WERE ONLY FOLLOWING ORDERS OF THE USRA EXPANDSION DIRECTIVE?! A GROUP OF GUYS LIKE US TRYING TO BRING IN USRA EXPANDSION?! I DIDN'T EVEN WANTED TO BE INVOLVED, I'M ONLY HERE TO BE A GOOD FRIEND TO RAYMON?!"
Raymon: "Ughhhh, damn it, Nervin. Ya just caused the death of the directive, our races only hope to put UIS in their place!"
Grandmind: "..... (Flouts torwords the two as Nervin gets more panicy as Raymon starts to become concern as well)..... I, want, knowledge, of every location of this Expandsion Directive. (Holds his tenticles over the two) And I do not require any willful words from you two. (The Grandmind began to use his powers to suck out every bit of infomation from the two involving the location of the directive)..... As I suspected..... The directive hides in the cracks of many USRA owned or leaning worlds.... They will have to be contacted that we wish to punish another collection of malcontents once more...."
Nervin: "(Phathicly crying) Please..... I wanna go home, back to my family and children! It's also my little girl's birthday! Pleaaaaaaaaaaaaaaaaaaaaaasssssssssssssssssssssssssseeeeeeeeeeeeeeeeeeeeeeeeeeeee?!"
Raymon: "Look, do what you want with me, but at least allow Nervin one final chance to be with his family before you drag him to your UIS-owned prisons as well! You people have an oppertunity to prove that the Lougers' interactions are actselly meaningful, ya may as well not waste it?!"
Grandmind: "...... Very well.... Nervin, you shall be allowed a final interaction with your family, so to show no intended malice torwords them."
Raymon: "Ugh! That is SO typical of you absolutist pricks, I-..... Oh wait, you actselly said the oppisite of what I expected what you were gonna say."
Grandmind: "And you Raymon, for showing honor in asking for lenancy, you and Nervin will be spared from UIS punishments, and be sent to be given a sentencing under your own people each, who will be informed of your actions."
Raymon: ".... Wait wait wait, wait a minute! Whatever happened to all that stuff the directive said about guys being absolutist tyrants?! I-"
Vrex: "DON'T, PUSH IT, XURON?!"
Grandmind waved his tentacle to calm down Vrex......
Grandmind: "As I said, you asked for us to not waste a chance to prove that the Lougers do have an effect on us, and we complied. Our concerns will belong more to your group, and not you two. You are clear farcrys of the expected standerd of those of your people that see no good worldview with UIS. Why serve to confirm this?"
Raymon: "But, what about what happened to that Yurun who was with the Naaar Busters who was still given a shitty sentence even AFTER he ratted out those assholes?"
Grandmind: "Dir had proven that he had no honor, therefore, he proved no better then his peers. It proved that he had no remorse for his actions, and only betrayed his fellow co-conspirators, as an act of self-preserving cowerdice, compaired to your willingness to sacrivice yourself to your friend."
Raymon: "..... Well, thanks, I.... I may as well, cause, I admit that, I got him into this mess to begin with, and he didn't even WANTED to be involved, of which this court has already witnessed."
Grandmind: "Indeed, this much is well undeniable. This court's ajorned."
The guards proceeded to eschourt the two out as the leaders dispearse.....
Madam President: "(Walking to the Grandmind after directing Vrex to proceed with operations to go after the Directive locations)..... Grandmind, I know you had your reasons, but you do realise that you haven't given a very satisfying punishment that suited the Ka'navi nor the Finkurs..... Okay, to be fair, the Finkurs are giantic fans of the Xurons, so, they're good either way, but you should reckitnised on how firm the Ka'navi are about when Uouons are involved!"
Grandmind: "Don't worry. I talked to the Ka'navi representive prior to this. He agreed that for as long as the Uouon proved no malicious intent, he'll make peace with what I had ultamately deside. And that Uouon, more then prove he was not what he expected. (The Representive was seen walking by Grandmind and gave a respectful nod to him, reckitnising Grandmind's choice)."
Madam President: ".... Be that as it may, I, I am not completely used to the idea of giving mercy to any that has given us any trouble!"
Grandmind: "That is why I am attending to these things more often then usual, C'oldas. You're too used to Pre-Louger times. I am offering ways to improve the way the court handles such follies, by exsample. To know the difference between those with honor, and those who do not. This way, they can reckitnesed individuality, and not expect every USRA race member to be of uniformed mindsets."
Madam President: "Alcourse, Grandmind, I reckinsed this. (Chairmen Flabbs came up)."
Chairmen Flabbs: "I gotta say, Grandmind, you did WONDERFULLY today! Have you ever left those two off with a warning, I-"
Grandmind: "Flabbs, kindly spare us the complimentary thematics and get to the point on what's the concern of the day THIS time."
Chairmen Flabbs: "..... Wow..... There's no getting past you, is there?..... Okay, I'll be frank. This, may end up opening up a time we would rather forgot, but..... Remember Remena?"
Madam President flinched angerly.....
Madam President: "....... What's, wrong, with, that, planet, NOW?!"
Chairmen Flabbs: "(Gulp)..... (Nerviously and squeaky) Our spies had reported that a country called Almana has come under a seperatist regime trying to bring back a discrimitive status quo, and..... They also say that, (Squeak gets higher), a collection of individuals from USRA races, even the netourious Worm McSinep and his son and daughter, (An even higher squeak) Are involved....."
Madam President: "...... GRRRRRRRRRRRRRRRRRRRRRRAAAAAAAAAAAGGGGGGGGGGGGGGGGGGGGGGGGGGGGGGGGGGGGGGGGGGGGGGGGGGGGGGGGGGHHHHHHHHHHHHHHHHHHHHHHHHHHHHHHHHHHHHHHHHHAAAAAAAAHHHHHHHHHHHHHHHHHHHHHHHHHHHHHHHHHHHHHHHHHHHHHHHHHHHHHHHHHHHHHHHHHHHHHHHHHHHHHHHHHHHHHHHHHHHHHHHHHHH?! (Echos throughout Skep Minor!) BUUUUUUUUUUUUUUUUUUUUUUUUUUUUUUUUUUUUULLLLLLLLLLLLLLLLLLLLLLLLLLLLLLLLLLLLLLLLLLLLLLLLLLLLLLLLLL?! (Even louder Echo!)"
King Buuull and his assusiates, Skor'nus, Beerbelli, and McFats all panicly arrived salutedly!
King Buuull: "MADAM PRESIDENT MA'AM?!"
Madam President: "I WANT YOU FOUR TO GATHER ALL THE FINEST WARRIORS, PATROLLERS, AND ANY AVALUABLE HANDS YOU CAN CARRY, TO GO TO REMENA, AND HUNT DOWN USRA PRESENCE THAT DARED SHOWED UP ON THAT PLANET, AND GUT THEM LIKE JSEPSON VOGS?! THEN AFTERWORDS, I WANT YOU TO GO STRAIGHT TO MAGILON, AND TELL HIM THAT THE AGREEMENT IS NULL AND VOID BECAUSE OF USRA PRESENCE?! AND THAT REMENA IS TO BE ISOLATED ONCE MORE?!"
Grandmind: "C'oldas Rose S'teele! (Madam President got nervious at that)..... My office...... Now!"
Beerbelli: "Ohhhhhhhhhhhh, he done said her full name."
Grandmind: "..... Buuull, you may need to put that order on hiatus. I need to talk to C'oldas first."
King Buuull: "Understood, sir."
Grandmind's office.
Madam President was seen with Ket'chup who was also requested here.
Grandmind: "..... C'oldas, I can undertstand not having fond memories with Remena, being the planet where it was the first time we stepped out of our comfert zones. But that's no excuse to basicly laungh an over the top, and practicly expensive, invadtion."
Ket'chup: "I couldn't've said it better myself, Grandmind."
Madam President: "Oh stop being a prick, Ket!"
Grandmind: "Nor are you excused of counting what could be the doings of a rogue state then what the planet has offictally desided, as reason to isolate Remena again. Espeically when the Graggs are still of an undesireable attatude. Flabbs had stated that the country of "Almana" could be suffering from a seperatist regime. Not even Worm has the complete honor of having such a radical over-reaction to his mere presence there via an obviously defecting part of a naion, infamous as he is to all of UIS. This being said, I do agree that his presence alone should be taken seriously. I know that we feared the ineditably of USRA fanatics taking oppertunity of the first time a world had been reunited with the grander community. It was an inedability we were preparing for, C'oldas. And it will be addressed. But not through what you were trying to do. It would be too expected of us, and therefore, Worm will aim to vanish as quickly he had assumingly arrived. Also, Remena has forces that were once meant to combat grim-magic-based powerful magical malgamations...... Even the strongest of UIS forces, may face complications there. That's why, I am proposing we get the Lougers and the HA involved once more, to represent our interest of removing USRA influence for us, along with helping Remena to quill this misguided seperatist regime."
Madam President: "THEM?! THEY WERE THE CAUSE OF WHY WE'RE DEALING WITH THIS AT ALL?! THEY'RE WHY A PLANET WAS DEISOLATED?! THEY-"
Ket'chup: "Are the ones the Remenians trust best, vs. your clumsy brute and his pals in the forms of Buuull and his co-security leaders! The misfits had priorly liberated that planet from a xenophobic dictatorship, of which I worry about these seperatists being connected to him, even if only indirectly. Perhaps an unknown ally of "Azzhole" had managed to weaponised their obscurity well, and caused this seperatist outbreak. Also, they have proven perfectly incapable to end up completely consorting with such undesireables. Miss Gazelle has made it clear she has no intentions to play political faverites, so I'm confident that even Worm himself will have no sway."
Madam President: "..... I'll agree if I am allowed to give the Misfits STRICT supervision on their operation."
Ket'chup: "Ya do know the Remenains are not ignorent to our grander community anymore, right?"
Madam President: "NOT LIKE THAT, KET?! As in, I want to make sure the misfits avoid even only inadvertingly encourage the Remenians to like the USRA races even more! I want to make sure the misfits say NOTHING but bad things about the USRA, so the Remenians are KEPT from taking Worm's words seriously!"
Ket'chup: "You mean be politcal propiganda?"
Madam President: "Why not? Just because it's not isolated anymore, doesn't mean it is no longer UIS terratory. They were behind OUR walls first and foremost. The least they can do in gratatude of not being at the limited mercy of the Graggs is to RESPECT the word of UIS!"
Ket'chup: "..... Very well..... The misfits SHALL be given a superviser to make sure the Remenians aren't encouraged to have an incrised interest in the USRA..... But it has to be done by a member of UIS who is firm, but fair. And since you're still stuck in a "Pre-Louger" mindset, Madam President, I have to respectfully insist that you are disquilifived on counts of that mindset, and in additon of you likely having abit of a infamous reputation anyway."
Madam President: "How dare you, Ket?! DEFINE, "INFAMOUS REPUTATION"?!"
Grandmind: "Remember your little meltdown on when we arrived on the planet to confront the Lougers?"
Madam President: "..... In my defence, I only acted as I did because I felt betrayed by them! They promised to keep their yaps shut, and yet the very moment they had abit of bad luck, they exposed the grander universes to them! I mean, come on, I can't possabily have THAT bad of a reputation, right?"
Ket'chup: "Oh, then why else would those seperatists be interested in doing business with Worm and his assusiates, hmmm? Cause likely those seperatists are otherwise out to bring misery to marginalised groups, and frankly, with Worm more honorable then what he's usually involved with, I don't see him involved with those people otherwise if, say, you ended up leaving a SOUR first impression of UIS NTERACTION?!"
Madam President: "And what makes you think these seperatists are involved with Worm because of me?!"
Ket'chup: "I read the report! Alot of those Remenians were scared of your violent anger, woman?! Frankly, I'm surprised this problem didn't showed up sooner?! I feel embarrised in knowing that I was away on personal matters that I wasn't there to keep you in line?!"
Madam President: "LISTEN HERE, YOU SPINELESS-"
Grandmind: "SILENCE?!...... Ket'chup, has an undeniable arguement, C'oldas. Even if these seperatists are not directly enfluenced by your anger, Worm did encouraged them to accept his aide given how vile you acted around them. As such, Ket'chup is better off being the superviser for the misfits."
Madam President: "..... Understandable, Grandmind..... I'm not afraid to admit that I have anger problems, but, Ket'chup is not desidsive enough, he would not be firm enough to prevent Remenians being informed of USRA success stories without reminders of their failures to balence them out."
Grandmind: "That's why Ket will be given an assistent to help him HAVE that firmness. I know a Sea Krow who came him. Frim'a'fair."
Madam President: "..... Oh, yes. I heard of Frim'a'fair. She's a Sea Krow known for her firm disapleneray tactics, but a fair, gentle guiding hand. She has been able to even passify the Sucubans and Fangos perfectly into UIS standerds. She's perfect."
Ket'chup: "I do have to warn however that the misfits, may feel inconvinenced that they would have to be given supervision."
Grandmind: "Then I will talk to them. I will help them understand this need. Now.... Has Flabbs been successful in reaching Grand Council attention?"
Madam President: "Wish I could say that he did so without making a blittering fool of himself, but otherwise, he did."
Meanwhile, Nex Tower.
Chairmen Flabbs: "(With a chart) And as you can see with this chart, gentlemen and ladies of the Grand Council, USRA enfluence in Remena is both a threat to our fledgeling growth to better kinship, which by extention threatens intergalactic security, and it's also bad to the planet, because.... Well, worm got involved with a seperatist group trying to bring back a xenophobic status quo! And I know you guys are liberal enough to NOT like that!"
Warson: "..... You present a strong case, Chairmen. We the council need to disguss this in private."
Chairmen Flabbs: "But- (D.O.R.I.S. showed up and dragged the surprised Chairmen off) OWOWOWOWOWOWOWOWOWOWOWOW! (D.O.R.I.S. got Flabbs out of ear-shot)....."
Oswin: "..... Okay, let's think about this for a second..... We're talking about a chance to have an isolated world truely see the benefits of a united community! I don't see the benefit of letting UIS keep Remena as if it was still isolated!"
Rishon: "But it would be disrespectful to let Worm usurp their sovinty over the planet, espeically in times where both UIS and the USRA are at least trying to go for gentler relations. And that's not even touching the tasteless segrogation practices the sepertists are utilising."
Jarvis: "Not to mention that ignoring Worm is risky. If Worm is able to completely USRA-a-fived Remena, UIS will declare that an act of war! Our terratories will NOT survive against an Allience war!"
Inigo: "Indeed not! UIS will plow over USRA forces like they were NOTHING?! All Worm's misguided aims are doing is risking a UIS rule over our terratories."
Oswin: "But everyone, consider that Remena could offer us something we never knew about before. This "Tense" sounds like it can replace Recexian magic, espeically after how the Recexians came to have complete exclusive rights to their magic as per to the new deal and thus Recex became an entirely independent planet. Now the closest any USRA race has to ustilising the full potaintional is at best Mandarious of humanity, but everyone else is left in the dust! It's troubling enough Recex are opening independence protection talks with UIS cause Recall remains unsure if ALL USRA race members will honor the agreement, espeically since the agreement rendered Recex into no longer being a USRA planet, therefore, people were made to leave their homes! Alot of people were still scarred about the virus outbreak. And Hitlock's stupidity did not help matters! His includtion of VA members to try and hurt Recall's people, only forced the absolution of abandoning interests in Recex magic. Tense sounds like something that can replace the dreams we lost with Recexian magic, we-"
Naeem: "Oswin, be realistic. Nice as this stuff sounds, UIS is having NONE of our sob story on how we forever lost out on Recexian magic outside of Mandarious. End of the day, well intentions aside, Worm is penultamately a threat to our already fragle peace with UIS. And I'm afraid that includes his attempt to USRA-afy Remena, cause it undermines UIS' soverinty, and they already have it out for us cause of "Robbing Worlds of Independence" as it is. What Worm is doing, is risking a losing war! One where WE'RE THE LOSERS?!"
Calixto: "Look, I hate to say it, Oswin, but, we're better off letting UIS keep Remena. It's more honorable to work with UIS and respect their wishes then to undermine them in pointless political disbutes and fight over things like children."
Oswin: "But-"
Jling Sling: "Oh be honest, Oswin, are you still being prissy about The Ishgeeons desiding that they liked UIS better because your stupid law inconvined them on being able to take back their worlds from the Pharcums? Look, they got equilly prissy when the lougers made the USRA races play nice with them and even offer membership, there was just NO winning with those birds, even when that membership will in turn make the Pharcums more willing to be nicer to them back!"
Oswin: "It's not ENTIRELY that, though thanks alot for reminding me, Jling! it's just that.... Remena, for the first time ever, has a chance to share it's community with us, and that can't happened if UIS keeps them from us as if the USRA is a desisating virus."
Bayo: "Well, this is the same group that came forth in because of the USRA making several mistakes, soooo-"
Oswin: "I'M SERIOUS, GUYS! I'm saying that we turn the other cheek about this, for Worm's sake, and-"
Warson: "Oswin!..... As much as I do agree of Remena's potaintional, it would not be right to usurp UIS' right to watch over that planet's independence. It would not do good to undermine the Lougers' hard work of making UIS more willing to work with us if we allow Worm to undermine their athority."
Oswin: "But think about that Tense! You had any idea how much that can help our communities and how UIS could waste that potaintional making Remena keep to themselves? I-"
Galeno: "Uh, no offence Oswin, but, you're starting to sound like that Hija guy who said the same thing about those christails that Eramish family had their property on. Why-"
Oswin: "HEY DON'T COMEPAIRE ME TO HIM?! This is different?! This is litterally the first time UIS has allowed an isolated system, to not be isolated?! And we're ACTSELLY leaving it alone in favor of respecting a group that at the end of the day, still wouldn't say kind things about us?!"
Taleen: "Well, it wouldn't help to be dishonest with them and favor those like Worm just because we shared the same beliefs."
Lotus: "We owe it to the lougers to not play feud politics with UIS and work togather with them. Undesireable as passing up a golden oppertunity like a de-isolated planet is, it'll be more honorable to honor UIS' wishes then our own."
Oswin: "...... Excuse me, for a bit. (Leaves bitterly)....."
Warson: "...... The rest of you go tell Flabbs that we're accepting the request. (Turns to leave) I need to contend with Oswin."
Oswin's room.....
Oswin stared bitterly at a personal mirror....
Warson: "(Shows up)..... May I ask for a reason behind this interest for Remena's Tense?"
Oswin: "..... It's not JUST, about the Tense?! It's about how we let UIS do whatever it wants without consiquences, just because they're stronger then us?! We allowed them to drag all the Aujas back into isolated space into a giant exspeariemental space-station in simularity to the Lougers' universes own Yonder! We allow them to block off many other worlds that have so much to offer?! We allowed them to destroy the original dream of USRA dominance! And why?!"
Warson: "..... Because the USRA races allowed that dream to blind them, and in it's own self-destruction, chaos ensued. (Oswin thought about that). Oswin, at the end of the day, UIS merely wants to protect those systems from those of our side that would end up hurting them badly, like what occured then. The USRA was litterally it's own worse enemy, blinding itself with deludtions of grandur, self-hype, entitlement, and power, which ultamately corrupted the USRA name. UIS cutted off those systems from us, to spare them from an ineditable colapse harming them as well. That is why we entered a time where we are working with them, not resisting them. We are trying to avoid the same mistakes of the past..... Do you see it now, Oswin?"
Oswin: "..... I see..... It's just....... It bothers me when UIS constintly uses our mistakes to make us look like the bad guys when we were far from it."
Warson: "More like, they were offering cautionaries, to that the USRA races, are not perfect. Albeit, they say it in a way overtly negative, but, I do believe the Lougers will mend those practices in time. Point is, UIS is trying to prevent a false projection about the USRA races being absolutely perfect. UIS is trying to deminstraight this about the USRA: They are neither gods or perfect beings..... But mere mortals. Yes, mortals with something to be proud off, but still mortals none the less."
Oswin: "Well UIS doesn't seem to realise that they're mortals too."
Warson: "More like that they do. A good majority of UIS are races often older then the USRA races. They had a chance to figure out life and the universe, while alot of races of the USRA came into the universes compairably pre-maturely, of which were not able to understand as simply. This is espeically true to the Yaterons and Humans, their pre-exsellerated origins in mind."
Oswin: "..... Ya mean like, the USRA was nothing but a fluke?"
Warson: "Depends on how you look at it. I like to see the USRA as, a happy unintentional byproduct of premature tec advancement. Cause had the Humans and Yaterons got their tec naterolly, the universes would've been.... A much different place. Whether a good or bad different, it depends on perspective. But at the end of the day, it is clear why UIS exists. To prevent the USRA from being too powerful, and though some had mistaken this as a bad thing, in truth, UIS had saved more worlds from being victimised by the USRA's self-harm then some would dare want to admit. That what makes UIS the unsonged heroes of that war.... They kept systms safe from the chaos of the USRA's ineditable collapse. True, the USRA races were the ones that end the war, but UIS prevented a war created from too many worlds becoming dependent on the USRA's ruling and/or those usually kept in check by them, from spilling over to isolated systems. As such, this thought prevents me, from just being another USRA, "fanboy", as it were. It keeps me from having a black and white view of reality, and keeps me from worrying about the should'ves and could'ves. That is what lead those like Worm into conflict with UIS.... They worry about what should've and could've been, and not embrace ideas that may conflict with their idealisum. And it's why we can't afford to defend them, even at the cost of personal gain..... Do I, have your understanding, Oswin?"
Oswin: "..... I feel enlightened about this sir..... I can't say it completely frees me from wanting to scrutanise UIS, but, it did loosen this otherwise nagging itch to always have concerns about what they're doing. It's, a step in the right direction to get me to, ease up at least. Now, I think this is the part were we call the Lougers and the HA."
Warson: "I think Calixto would have that covered, at this point."
Reunion with the Teams
The dorms were seen, as two new ones, one for Team Grimmer, and the new team, Team RPKB, which consists of the newly recruited Rosewell, a transfered Pyrite due to Persia's comeback, and alchourse, Tephra's little sidekicks, Kickstart and Berila.
Berila: "Ya know, it's really ironic that we went from keeping the place down to suddenly befriending them."
Rosewell: "I'm equilly surprised that you were allowed a chance to be in the school again, all things considered. Not that I'm holding grudges or anything."
Kickstart: "Ehh, the benefit of Occultra only fooling around with you guys about all those "Attacks" I guess. Feels great we ultamately proved that Azzhole's the enemy here, not Grims and Empirids."
Pyrite: ".... I'm gonna missed being with Team JACP."
Rosewell: "Yeah, but remember. The school has a strict 4-team number limit and you were only there because everyone thought Tephra killed Persia. And well, the minute it turned out that it wasn't the case, the school obviously felt that Persia deserves to be with JACP more, while you get to be with a new team so you are not wasted."
Pyrtie: "Well yeah, but..... I'm gonna miss being around Annora's antics."
Kickstart: "And what makes ya sure they can't follow you here? (Kickstart and Berila got hit by a barrage of pies!) BAH?!"
Annora was on a pie-loaded prank cannon as she giggled!
Annora: "Team Remena initiation prank?! Welcome to the gang, TEAM RIPKIB!"
Roswell: I believe it's pronounced Repkeb, a grim word for peacekeepers, and-
Kickstart and Berila turned very angry!
Berila: "OKAY LIZARD, GET READY TO FEEL THE NOSTAGILA OF US BEING BAD GUYS BY HAVING US KICK YOUR ASS?!"
Annora: "Ya have to catch me first! (Mimics the roadrunner and zooms off!) WOOPWOOPWOOPWOOPWOOPWOOP!!!"
Kickstart: "HEY, GET BACK HERE YA JOKEDON?! (Kickstart and Berila started to chase after Annora, but Tephra on a Raptor-Bike halted them)."
Tephra: "Can you morons just drop it? You and I perfectly know Jokedons never meant malice with their silly pranks."
Berila: "..... Yeah, but it assults the pride though."
Tirade: "(Comes up) Yeah, I wasn't a fan of when she did the same s*** to Team Grim neither!"
Scorian moaned as he came up as well.
Tirade: "I know it was all in good fun, but fun for WHO exactly?! The problem with Jokedons is that they have the subtily of colledge pranksters?!"
Sherby lifted up a sign that read "Of which tecnecally we are in".
Tirade: "..... Wise-ass Polygamy-loving bird of paradise."
Pyrite: "Okay, let's all calm down here. I'll go talk to Chi about this. He may be allowing Annora to explore more into being a Jokedon, but he's still testy about about how hard she explores this."
Kickstart: "Yeah you better. Occultra worked hard to finally make an equil world happened. And me and Berila want to make sure this world STAYS equil, and to never let Azzhole's influence ever come back."
Tephra: "Same here for team Grim."
???: "EEEEEEEEEEEEEEEEEEEEEEEEEEEEEEEEEEEEEEEEEEEEEEEE?!"
Tephra: "(Surprsied face)..... Oh dear gods, is that- (Rewbeny pounced onto Tephra happly) D'AW SWEET DADDY KRAAN, AGAIN WITH THE VIOLATION OF PERSONAL SPACE, YOU CRAZY S***?!"
Rewbeny: Swear jar.
Tephra: Would you quit it with the swear jar? We're all adults here. Also, like that ugly bird said, that gag's getting old, fast.
Rewbeny: "Anyway, TEPHRA, YOUR MOM JUST BROUGHT UP THE GREATEST NEWS?!"
Berila: "The circus is in town?!"
Scorian moaned inquizively, of which Sherby brought up a sign that read "He's asking if you meant that Occultra finally found a way for him to actselly talk".
Tirade: "Smokelin finally got that bot to not talk like a bot anymore?"
Rewbeny: "THE LOUGERS AND THE HA ARE COMING TO VISIIIIIT!! (Bounces around the walls comically as she excitedly squeals)"
Pyrite: "..... Uh, Rewbeny, ya do realised that if the Lougers are showing up to a visited world, it usually means that we have another problem in need of being addressed."
Tirade: "That's kinda their thing."
Rewbeny: "Aw come on guys, try to look at the positives here, I-"
Tephra: "Rewbs, try to pay attention. If the Lougers and the HA for any reason are coming back to this planet, that means we have a problem we've yet to know about."
Rewbeny: "What makes you say that?"
Tephra: "For starters: Have you noticed that my mom is giving the Mage Council alot of tripe recently, and that Smokelin seems more reclutent to let Maya see her father again in their homeland?"
Rewbeny: "..... Why?"
Tephra: "Yeah, safe bet that the current political climate is an indication that there's something rotten in the meadow."
Rewbeny: "...... Ohhhhhhhhhhhhh. Do you wanna, go talk to our moms about it?"
Tephra: "Let's try Celestius mostly. Cause trust me, my mom, can go MENTAL if things do not go as planned."
Mage Council.
Occultra: "YOU INCOMPIDENT NINCOMPOOPS, HOW COULD YOU LET THIS HAPPEN?! HOW COULD YOU ALLOW ALMANA TO COME UNDER AN AZZHOLE APOLOGIST'S REGIME?!"
Celestius: "Occultra, calm down, this came out of left field to us, we just discovered this NOW when that nice Ket'chup contacted us and informed us of this concern."
Necromandos: "Look, if it eases you, woman, if we had the full answers about what Almana is even DOING with itself, we would've stopped those Seperatists before this conversation can even happen!"
Occultra: "WELL HOW COME I WAS NEVER WARNED THAT AZZHOLE WAS PLANNING TO GET MARRIED TO A SYMPATHSER FROM THAT LAND?!"
Mentos: "Before or after you stopped pretending to be a demented psycopath- (Occultra growled as Grimaces appeared behind her)..... Meep."
Celestius: "Occultra, calm down. (The grimaces leave)...... We'll have this addressed. And be assured that so far these seperatists haven't done anything grossingly violent to Grims and Empirids."
Occultra: "Yet...... OR THAT WE KNOW OF?!"
Necromandos: "Good grief, Occultra, why are you so pissy with us?"
Occultra: "(Growlingly) REMEMBER AZZHOLE?!"
Necromandos: "....... Good grief, Azzhole must've been more terrorable to you people then we already realised."
Occultra: HE SLAUGHTERED MILLIONS!!!!!
Necromandos: "We're AWARE of that! What I meant from that statement is-"
Mentos: "Necs, just don't. It only makes her angry. And we don't want her to start fake-killing people again just to make a point?!"
Necromandos: "WELL MAKING ASSUMTIONS WILL AGROVATE HER AS WELL, IDIOT?!"
Elliot: "AHEM?! Listen Occultra, at least be glad to know that we do not approve of these Seperatists!"
Occultra: "THEN WHY, WAS I NEVER INFORMED OF AZZHOLE'S APPEARENT LOVE-LIFE?!"
Celestius: "Because we never have HEARD OF HER in awhile! Not since after she angerly denounced us for what we allowed to happen to Ura'nus. At the least, we figured she would disappear from the public eye."
Occultra: "..... Incompidence like this, was why I gave this planet, SO, MUCH, WOE?! (Leaves angerly as she leaves back a nervious Tephra and a concerned Rewbeny)......"
Hertzberg: "..... I'll uh, go cool Occultra down. Ya know, so she doesn't start "Fake-KIlling" again. Ya paranoid nancies. (Vanishs in a puff of smoke)."
Rewbeny: "...... Mom, is, is Occultra gonna be okay?"
Celestius: "..... Don't worry sweetie, Occultra is just being, very passonate about the well being of Grims and Empirids. It was our own fault of not warning her about.... Azzhole's lover."
Tephra: "..... WOW?! THERE'S ACTSELLY A MORON STUPID ENOUGH, TO FIND THAT TENTICLED FREAK SEXY?!"
Mentos: "Well someone has never heard of "Hentai"."
Rewbeny: "Hens wear ties?"
Celestius gave a stare that threw daggers at Mentos' direction......
Celestius: "Ahem! Ignor what Mentos said. I'll discuss more when the Lougers and the HA arrive. Rewbeny, go gather the other teams and, see if your uncle's avaluable, if he's, not already passed out."
Rewbeny: "On it mommy! (Zooms off dragging a startled Tephra with her)"
Tephra: "(Awhile being pulled on) DAMN IT REWBS, WE TALKED ABOUT THIS?!!"
Rewbeny: Swear jar!
Tephra: UGGH, I HATE THAT GAG?! (The two left the room)
Necromandos: "..... It's still amazing to actselly think that this overly-cute Jeerien..... Managed to save the planet from Azzhole's continued tyranny."
Ti'mestream: "Alot of us are still feeling the shock."
Celestius: "Oy. Are you guys really still gonna be on about that?"
Council members: "YES!"
Celestius sighed.....
Landing pad.
Rewbeny had the excitable jitters as all teams and Felox were all present and accounted for as the Van and the HA ship arrived.
Icky: "(Comes out first) Hey gang, what's shak- (Rewbeny pounced onto Icky happly) D'OW?!"
Rewbeny was heard excitedly shouting about as the Van shaked as everyone looked at it.......
Kickstart: ".... Yeesh. I thought rogs get antsy about meeting old friends."
(Iago): WATCH THE TAIL, YOU CRAZY BITCH!!!
(Rewbeny): SWEAR JAR!!
(Iago): YOU'RE STILL DOING THAT?!?
(Icky): "And she also has a new jar too, ughhh, can't this joke just die already?!"
Story of the Cold Shoulders
Flashback.
(Celestius): "Allow me to explain how the Cold Shoulders came to be..... Sometime after the fall of Dell, Almana lost out on the Torchwood promise of making robotic soldiers, and with them, the loss of what could've enable us to win against the Grimaces, and in an extention, a chance for economic jobs. Almana entered an economic crisis and alot of political unrest because of Maya being proven "a failure", and that Almana can no longer be relied on.
Political unrest ruled the kingdom of Almana.
(Celestius): "Almana was really banking on that robot soldier project and how it was ruined thanks to what occured that day. This effected even some soldiers in the millatery who lost faith in their alligence, even making the Adviser of Almana question Remena's goverment.... Espeically so, when those robots were not just something for all of Remena to have..... But they were suppose to be their answer..... To Black Ice."
A large black stormy cloud came forth surrounding the Kingdom of Almana.
(Celestius): "Black Ice brought forth the most intense plauge of Grimaces any other land has known. No part of the country was safe in thanks to Black Ice expansive enfluence..... However, by the time Occultra cleansed Remena of Azzhole's enfluence, initionally, Black Ice vanished. (This storm vanished)..... Almana was once just as dedicated to make life better for Empirids and Grims alike. (The Almanaians were seen working with Empirids and Grims happly). But then...... Our seperatists, the Cold Shoulders, happened. (A new legion of soldiers appeared with a very large figure). The adviser and the embittered defectors of the millaterry, feeling betrayed by this peace, began a revolution that attacked the Almanian castle with force. (The legion charged in a battle cry) And along the way, they destroyed any progress and bridge building they had with Empirids and Grims. (Progress related to embettering relations are destroyed and underminded). And the adviser, turned out to be their leader. But a secret one, for the Cold Shoulders were figure-headed by a usurper king. The Adviser betrayed the rightful king, and allowed the usurper, to dethrowne and imprisoned the rightful ruler in a cold cell, thus, the Seperatists began to rule with a regime that is attempting to bring back Azzhole's ways of hatred and mistrust, and segrogates Remenians from Grims and Empirids, of which the two are made to live in a dirty neglected ruins of a town while the non-Empirid/Grims got to live in luxery. In so, the Black Ice came back, but this time, it targeted solely to the luxerious side of Almana...... The seperatists, have incured Black Ice's wrath, once again, and if it's not resolved..... Then Almana will be destroyed as a nation."
Black Ice growled as it rained large arrays of Grimaces onto the land.
Enter Lady Cun'tzon
Crash zone.
Po had finally caught the High General of the Cold Shoulders.
Po: "YES?! Taste, the defeat! (The others arrived to pick Po off of the High General).... Word of advice, buddy, next time you're gonna mess with the dragon warrior, you better bring an- (Gun cockings were heard)...... Army..... (Saw that the whole group were surrounded by Cold Shoulder soldiers)"
High General: "..... Ha...... Now, (Gets up) You'll learn what it's like, to get the cold shoulder, fatso! (Punches Po in the gut!)"
Po: "OW?!"
High General: "What's yer plan now, fatty?"
Po: "...... WE SURRENDER?!"
The Cold Shoulders got surprised......
High General: ".... Whoa wait, really?..... I was, kinda expecting a last bout to the death, but..... Alright. Makes my job a hella lot easier."
The Cold Shoulders began cuffing up the lougers in Remenian power restricter cuffs.
Crane: "You can chain my body, but you'll never chain my- (Gets cuffed in the neck).... (Strained) Warrior's spirit."
Icky: "Seriously, Crane, why do keep walking yourself into that?"
High General: "You traitors to Remena will be taken before King Frost'oButt, Lady Cun'tzon and Worm McSinep. (Icky and Iago snickered at that) NO LAUGHING?! You all had comitted the crime of allowing Occultra to win and undermining Remenian soverenty!"
Tigress: "That's because Azzhole was the real monster, not Occultra!"
High General: "SILENCE?! I will not allow you to speak ill of the dead?!"
Icky: "Uh, buddy, Azzhole's not dead, he's just been thrown into the Gragg planet."
High General: "He could've died in the process."
Ruden: "Trust me on this, pal, he even survived against Rewbeny kicking his ass in Celestial Eyes mode, I think he can survive that trip he went trough."
High General: "CEASE YOUR LYING?! You shall face judgement."
The group are dragged by the Cold Shoulders.
Throwne-Room.
Another Zorse wielding a halblade with the blade resembling a fan as she saw that the heroes were captured....
???: "Well, this is a lucky break."
A scrawny Rabodan arrived with two normal ones. This was Worm McSinep.
Worm McSinep: "Usually the misfits and the Heroes Act are tougher then that."
Zorse: "..... Don't get so confident, Worm..... It could actselly be a stragitic ploy to get closer and having our own forces escourt them to us. People like them would've mopped the floor with the entire force like they were nothing if they weren't here to learn about our intent, and YOUR involvement here."
Worm McSinep: ".... Fair point, fair point, but I have a good feeling that the misfits are at our mercy...."
Zorse: "..... More like they want to talk first, then fight. They want an understanding of what they're up against. Also.... They want to get closer to the heart of our operation, so they know what is the most impourent to take down."
Worm Mcsinep: ".... Well, in that case, we may need a stricter eye on them."
Zorse: "You worry more about having your sciencetists monitor for Black Ice. They're likely here, cause of you."
Worm Mcsinep: "And your attempt to bring back an undesirable discrimatory status quo wouldn't get their attention?"
Zorse: "Believe me. At most, we would've only had been Occultra's concern, as proven by a likely assusiate behind Black Ice. They and the treacherious Dell Accadamy are here, for you. The fact they're against us now is mostly because of their obedience to Occultra! If only the idiot king I picked didn't jumped at the first chance to have these silly asperations for these outsider polotics."
Worm McSinep: "Well, if so, then I appologises for any inconvinence."
Zorse: "This being said, Worm..... We may as well not disappoint them.... Besides.... We can't have them turn our figure head against us. The well intentioned fool is so easilly, suggested out of anything."
Worm McSinep: "As you wish, Lady Cun'Tzon."
The four walked off.
Royal Court.
The heroes were dragged into the court room.
A large Elk creature in as regel clothing was seen.....
High General: "King Frosto'Butt, we have brought in the traitors."
King Frosto'Butt: "You did good, High General. I figured it was only a matter of time before the rest of Remena turned it's back on us, and send the "Heroes" that allowed Occultra to win and kill Azzhole, forcing us all into her rule. (The McSineps showed up) How greatly have those that died have been mocked that Azzhole's dreams are destroyed in the name of a politically correct narrative?"
Icky: "King Frosty Butt, I assume?"
King Frosto'Butt: "FROSTO'BUTT?! IT'S FROSTO'BUTT?! I'LL HAVE YOU KNOW IT'S A VERY DIGNIFIVED AND REGEL NAME, WHICH- (Some of the less serious Lougers, HA, even Rewbeny, Annora, and Coxwains snickered at this)..... WHAT'S SO FUNNY?!"
Annora: "The fact you said "Frosto'Butt" is a dignifived name?! (Snickers), As if anything with "Butt" in it is filled with Dignity!"
Chi: "Oy."
King Frosto'Butt: "...... UNBELIEVEABLE?! I have you bunch at my mercy and you don't treat me with respect?!"
Tigress: "In all fairness, you led a group of embittered racist millaterry drop-outs to usurp the land's rightful ruler and tried to bring back Azzhole's ways, which brought Black Ice back to haunt you. Nothing you had done makes you worthy of anyone's respect."
King Frosto'Butt: "I-...... (Thinks about it abit).... Well, it's true that Black Ice stopped when we started to accept Grims and Empirids better. And only when I tried to bring back Azzhole's ways is when Black Ice came back. When I really think about it, I-"
Lady Cun'Tzon's voice: "If I may interupt, your majusty. Don't be easily swayed by them. Don't forget what these fools had took from me when they rejected Azzhole."
Music began to play.
Worm McSinep: ".... Ugh, again with these showtunes."
This Song Played.
King Frosto'Butt: "..... Much as that musical number was un-nessersary, it did brought up an impourent reminder. Now, I am not gonna pretend that maybe Azzhole in life didn't had a desireable means for a better world, but at the end of the day, he only wished for removing Grim Magic AS A WHOLE! Now, I don't disagree that he was violent about it, but it doesn't help matters to resolve it WITH violence! By helping Occultra kill Azzhole, you allowed her to have a say in our systems! A terrorist leader became a head figure in our millaterry! And worse then not..... (Looks at team Grim)..... Grims, a Grimace, a mere criminal even, were allowed to be Espers, and soil Dell Accadmy's respectful name?! The Esper name is, TAINTED, by this?! It has become the irony of what was intended of it?!"
Obower: "More like the irony of what Azzhole WANTED the Espers to be about."
King Frosto'Butt: ".... Again, I claim no ignorence to that maybe Azzhole's aims to dispose of Grim Magic taintness were abit, ethically questionable, but I also can't BLAME his extreme methods when things like Black Ice come into question! As you can already guess from learning about my rise to power, I am not of royal blood. That belongs to the old king, King Jamestone. I was once more then happy to be an ice famer and collect frozen ice to sell in ice trades for other lands. But my family's farm suffered the worse of Black Ice and the Ice Grimaces that came from it! Often times I almost lost my family. I was among those that hoped Occultra would see justice brough onto her..... But instead..... Azzhole was defeated and killed, and Occultra began to enfluence our people to actselly just, forgive Grim Magic! And Jamestone, among others, just, bowed to this. It's like everyone's prior suffering to all that, was..... Meaningless. That the Mage Council just, stopped caring about it the minute Azzhole was removed."
Icky: "Dude, is not that they stopped caring, it's actselly that Occultra was only PRETENDING to be a demented psycopath to basicly show you guys what you were allowing Azzhole to basicly do! A sort've, taste of your own medicine thing."
King Frosto'Butt: "..... Oh, so basicly because she was actselly only kidnapping people in dark illutions that only looked like they were being slaughtered, that suddenly means what Occultra did was forgiveable, ergo, worthy of letting her kill Azzhole?"
Samantha: "First of all, Azzhole's not dead. Secondly, Grims are known to give harsh lessons. Occultra wanted you people to understand what Azzhole's reign COULD'VE actselly created. The kind of thing he was doing could've created the kind of grim Occultra only PRETENDED to be."
King Frosto'Butt: "Then explain the darkness she released apawn the world in "Pretending" to try and turn Remena into a Grimace planet?"
Kolwalski: "They were actselly anichent hi-tec nano-bots of a very hight tec Teadr One origin that were purifying Azzhole's magical enfluence over people so it was possable to see him as the basturd he really was."
King Frost'Butt: "..... Now, look, I am not ignorent to that perhaps Azzhole didn't had, the greatest of standerds, but-"
Po: "OH WILL YOU COME ON?! How much of a puppet did Cuntzon turned you into?!"
King Frosto'Butt: "PUPPET?!"
Joman: "Believe us, Frost. Azzhole was not a good person. He malmitulated me to betray the misfits' request to understand Occultra better, he malmitulated Jojo to be hopelessly devoted through doing nice things, he only saw us as exspeariments to see who can become Grim Hunters the best. He viewed us like weapons. He didn't cared about us. He didn't care that greatly about Remena at all! He wanted to bring Grim Hunters back!"
King Frosto'Butt: "..... Well, with that in mind, this changes everything."
Lady Cun'Tzon: "It changes NOTHING, your majusty. Don't forget about Black Ice and what it did to you and your farm. Your family may never be able to farm Ice ever again."
King Frosto'Butt: "..... But Cun'Tzon brought a better arguement. As such, you failed to convinve me why the Cold Shoulders were not worth anyone's time."
Po: "Actselly, we're only here to see how serious this mess is. And given how Cunty kept keeping you from reconsidering all this, we got enough proof we need to know that you guys are a danger to Remena. Not just with prevoking Grims, but from accepting USRA guys here. UIS were VERY clear that in return for not being isolated that you do NOT get involved with them! They're threatening to isolate you guys again, and you'll go back to being harassed by the Graggs again! But we can stop them from doing that, if you surrender Wormy and his followers, along with if you stop doing this Cold Shoulder crap!"
King Frosto'Butt: "Tch, but your practicly our captives. I don't need to kneel to ANYTHING?!"
Po: ".... Oh really? Then would you mind paying closer attention to the bug? (Holds Mantis in a box)"
King Frosto'Butt: "Your insectiod friend? Okay, but I don't see how- (Saw that it was actselly one of Po's figures)...... IT'S A TOY?!"
???: "FEAR THE BUG?!"
Mantis zoomed in and destroyed the cuffs, freeing the group as they smacked down the Soldiers and a surprised High General!
Lady Cun'Tzon: "I KNEW IT?!"
Worm McSinep: "Uh, Gutter, Zluta, I think it's time to get to someplace else! (The two grabbed Worm and ran off!)"
King Frosto'Butt was not as confident anymore!
Tephra: "Last chance, Frosty Butt! Surrender the crown back to the rightful king, or I can't promise this'll end nicely for you!"
King Frosto'Butt: "(Paniced) Ok, okay, (Thumbles trying to surrender the crown) I'm not royal blood anyway, so-"
Cun'Tzon stopped Frosto'Butt.....
Cun'Tzon: "..... The people expect you to be a strong king, Frosto..... Don't, disappoint them."
King Frosto'Butt: "..... I meant to say, (Leaves the Crown back on) That I will not tolerate this threat onto my crown?! (Presses a button on the throwne as the walls open up to show more Cold Shoulder Soldiers)"
Tigress: "We can't be able to beat all of them?!"
Skipper: "Then it was a thrill fighting along side each and every one of you."
???: "ENOUGH OF THIS NONSENSE?!"
The Doors forcefully slammed open as Occultra flew in on a Large Pteradactul Grimace that squacked loudly, disorianting the soldiers, Frosto and Cun'Tzon, as the creature swooped up and saved the entire group as it flew off and escaped into the wilderness!
King Frosto'Butt: "(Lost his confidence again)...... (Quietly) I should've just given up?! Why does it have to be me?! (Runs away to his private qouarters!)...."
Worm McSinep: "(Comes back with Gutter and Zluta)..... Well, this is unfortunately more in line from what I expect from the misfits. I can't believe I didn't saw this coming."
Lady Cun'Tzon: ".... (The High General gets up)....... HIGH GENERAL?! (The High General flinched and wimpered)...... I, want those misfits and their colledges, Occultra included, captured, NOW?!"
High General: "But I don't know where they'll be going!"
Lady Cun'Tzon: "THEN SEND AS MANY SOLDIERS AS YOU CAN TO PATROL EVERY INCH OF THE WILDERNESS?! JUST DO IT?! (Forces High General off to do so as the Soldiers scattered to obey orders)....."
Worm McSinep: "Would you like my followers to contribute into the scearch as well?"
Lady Cun'Tzon: "You may as well, because you OWE me for cowering off like that?!"
Worm McSinep: "Forgive me, Miss Tzon. I was only trying to avoid a bad situation. You know how much UIS craves for my capture. I'm an impourent figure to alot of their enemies."
Lady Cun'Tzon: "Then it's time to start FIGHTING for your current freedom, or you'll only considered dead waight to me! You are coming with me to find the Schmee Boy."
Worm McSinep: ".... You're not still on about..... THAT plan, are you?"
Lady Cun'Tzon: "I have no choice now. Frosto has now become largely unsure of himself and would lose his confidence on me and allow the misfits a better chance at making him surrender. I need to keep him thinking that grim magic is a threat to our world..... Even if it means I have to fabericate such a threat through this boy. I will not let Azzhole's dreams die! I owe it to my would've been lover to keep his dream of a Remena free of Grims alive?!"
Worm McSinep: "You and I both know Azzhole's not really dead."
Lady Cun'Tzon: ".... But it feels like he is. And the only way I can ever bring him back, is to make Remena into his vision. Once so, and with your ships, I can go find him and start an invadtion onto Gragg terratory. Then I'll make ALL of Remena, belong to me and Azzhole!"
Transcript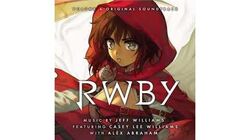 Intro Theme (RWBY Volume 6- Rising)
Coming soon...
Material
Songs/Music/Videos
Community content is available under
CC-BY-SA
unless otherwise noted.