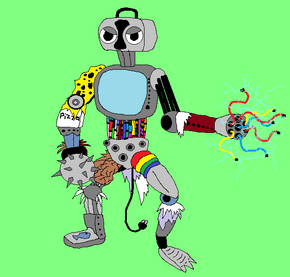 Junkmen are monstrous beings made of trash from the dump of Sindred City, Pixellania. They were created by Vi-tor to stop the heroes from getting vital information about his operation from the dump.
Stats
Enemy Threat: Low
Appearences: Sindred City Dump
Purpose: Vi-tor used his pixel manipulation to bring the trash of the dump to life for the sole purpose of stopping the heroes from reaching classified infor from the dump.
Community content is available under
CC-BY-SA
unless otherwise noted.