The Annual Magelian Tournament is coming, as it is where the many Magelian countries fight to ensure their magical progression and ability to protect magic sacred and rare, and those who with the lowest score needed to be given a greater step-up in magic development. The problem of such was that the people who were low-score had trouble in magic training because it was very rigorous, people have been known to collapse, and the society suffered as a result. The Magelio Elder Council had been trying for years since they formed to fix this, as the ones responsible for the development, the fish magician named Hella She Oang, has been known to push limits in her job, hoping it would work on them as it did her country, not realizing that not all countries were like hers as her family before her had been fired for that reason and they continue and fail to improve themselves as their family tradition has yet to do so. Worst off, Hella was recently fired and the job was brought to Ishmeeslla She Oang, who is a charismatic yet too-determined person that seeks to do far better, yet needs help. But when Merlin comes in to participate and aid whatever side gets the lowest grade. But little to do they know that there is a victim of the She Oang Family that was pushed so hard by them during a low-score loss after years of champion success being crushed by Idola Manafield's team in her beginning champion days, the Mugon Cooley Towntower, still known as Tournamaster, has finally started seeking revenge with his own team of 10. He plans to do so by getting everyone disqualified and therefore sentenced to a global period of rigorous training as an act of revenge to show the Magelio Elder Council how the rest of the people feel what he felt to see his town be torn by training pressure after a champion legacy is destroyed out of nowhere. He manages to do so with his best trick: jinxes, and some of which are strong enough to make the heroes and contenders turn against each other, thus making his plan easier until the final battle where he finally makes himself the new head of the tournament, to where he will eliminate those of whom pose a threat to him, travel from worlds to other dimensions, in his own magical suit similar to Crocker's in Abra-Catastrophe, and with a fight in a similar fashion to his and Timmy's, how will our heroes stop Tournamaster and his forces from essentially going Bojack Unbound on everyone, and ruin the credibility of the tournament? Maybe some heroes and the She Oangs have plans.
Material
(Final Battle Themes)
Transcript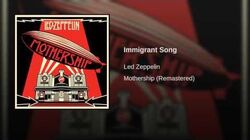 Intro Theme (Led Zeppelin- Immigrant Song)
Coming soon...
Community content is available under
CC-BY-SA
unless otherwise noted.