The recently escaped Neighsay, still seeking to shut down the school, ends up hiring a slayer of chaos, Surreal Fire, a dragon capable of using a jabberwock's chaos fire, and wields a Vorpal Blade, the only weapon capable of killing chaos beings. Though he agrees, he later betrays Neighsay as he doesn't do the job for him, but to ruin and kill the one target he has been after for centuries: their new student Mixie, the first Draconequus student who shares a polygamous relationship with the head royal guards Topsy and Turvy, and is training to be a warrior like her dead parents, who were killed by Surreal Fire after they defeated his insane attempt at genocide against the Draconequui, blaming them for causing him a harsh oppressive childhood, aiming to complete his revenge against Mixie's family, and does so by turning almost everyone against her, causing untold chaos and destruction and framing her for it due to inheriting her family essence, getting her expelled by the mind-controlled victims, destroying the school as the next salt in the wound before he would finish Mixie. The Inter-Racial Six quickly smell a rat when Silverstream detects and frees the brainwashed victims, albeit not so easily due to the unpredictable nature of chaos magic, and aim to stand up to Surreal. Can they, the Lougers and the Main 7 stop a crazed dragon AND recapture his betrayed hirer?
Scenes
Meeting Mixie/In Comes Waterloo
School of Friendship
Topsy: So, Princess Twilight, how has it been since we last met?
Twilight: I don't remember any moment meeting you two since Clare tampered with the Reality Stone.
Turvy: Ohhh, that! That was fun.
Topsy: As fun as it shouldn't be. Anyway, your highness? Are you ready to welcome your first Draconequus student?
Twilight: Well it's definitely required since Discord's ridiculous stunt when Starlight was in charge.
Discord: Well excUUUUUUUUU-
Twilight: STOP SAYING THAT!! It's embarrassing!!
Discord: "Oh come on, didn't I already made amends for that?"
Twilight: "If albeit against your will by Stiff-Lips, and the students mostly came to like you better because YOUR AT LEAST NOT AS BAD AS DEADPOOL?!"
Discord: "Well it's still something, Princess of Crankypantshire!"
Twilight:..... See what I mean? Students might need to get used to other Draconequui. Anyway, about this new student, I was told she needs to learn the magic of friendship for very impourent reasons.
Turvy: And she's our girlfriend.
Twilight:......
Topsy: She loves both of us. Plus, I must warn you, she's a little unorthodox.
Discord: Are we talking Bitch Pudding unorthodox or Loki unorthodox?
Topsy/Turvy:...... Star Butterfly unorthodox.
Discord:... Oy! An airhead! Like we have plenty of those around.
Turvy: Hey, she's not that bad.
???: WHEEEEEEEEEEEEEEEEEEEEEEEEEEEEEEEEEEEEEEEEEEEEEEEEEEEEE!!!!! (She crashed in a flaming rainbow as a Draconequus with a similar personality and tone of Star Butterfly with a similar wand with a cute chuckle and smile)
Discord: You were saying? (Turvy snaps and makes his mouth disappear)
Young Draconequus: HELLOOOOOOOOOOO, PRINCE DISCORD!!! HELLOOOOOOOOOOOOOOOOOOOOOOO, TOPSY TURVIES!!! HELLOOOOOOOOOOOOOO DIGERIDOO PLAYER (A random digeridoo player was seen). AND HELLLLOOOOOOOOOOOOOOOOOO, DOLLY?! Allow me to introduse ya'll, to me! (Music started to play) The one, and only, by default..... MIXIE!
Twilight: "Not this again." (Mixie sung this while spreading magic in a Star vs. The Forces of Evil tone ending with her sucking everything into her wand via tornado)
Turvy:... Yeah, she's a really energetic party animal.
Twilight: Yeah, we noticed. Pinkie would just love you.
Mixie: So, where will I be staying?
Twilight: Well I'll show you. (Mixie was in awe upon seeing all the sights of the school and the interracial students with their own unique abilities and sung this as she admires everything while she catches the attention of Ocellus, who starts to fall for her)...
Ocellus:... Wow... She's... Really cute.
Gallus: Oh, that's the new Draconequus student Mixie- Wait a minute, did I heard you call her cute? (Ocellus got nervous)
Ocellus: "Duh, I meant, as a compliment as a fellow girl, or when you say that to a puppy."
Smolder: ".... Riiiiiiight."
Yona: "It's amazing we're getting a Draconequui student here. It would be good to have, though chaotic, but otherwise lively energy around the school."
Gallus: I seriously doubt that. Discord turned the school upside down, so I don't think I can take another one of his kind.
Ocellus: Gallus, you know racist attitudes are not allowed here.
Gallus: It's technically not racism if it's true. It's in their nature to be trouble-makers.
Yona: Yeah, but that doesn't mean we should treat them any differently than any other creature. She seems harmless enough.
Silverstream: Yeah, she looks more curious about life than my acting persona about being a confused about life spaz, and that's obviously saying something. Look at her. (Mixie was seen cutely and naively exploring the school)
Ocellus: (Giggles) She is cute in much funnier ways.
Shore: Well, I definitely think she could take a little getting used to.
Smolder: "Don't ALL Draconequui take some "getting USED to"?"
Sandbar: "Well given Twilight has initionally rough impressions with Draconequui from Discord, especially since his aforementioned stunt here, I'm surprised Twilight's even allowing one in."
Gallus: "Are you seriously trying to imply that Twilight's a total Neighsay to Draconequui because of Discord's actions here?"
Shore: "This coming from a Griffin who earlier said he didn't had good faith on Mixie not being as bad as Discord?"
Gallus: "Excuse me for being cautious!"
Sandbar: "Not, nessersarly. I meant like, I would've figured that Twilight already has to put up with alot of chaotic craziness from Discord alone beforehoof. Asking her to do that for young Draconequui, which can be WAY more crazier than Discord, would be too much for her to handle, espeically for the school."
Shore: "Well clearly Twilight's taking a big step forword and accepting a Draconequui student here. (A confetti explosion was heard, as it was seen that Mixie, Twilight and Topsy and Turvy were covered in Confetti)...... With likely, (Twilight was heard groaning angrily)...... Mixed results."
(Later...)
Mixie: (She saw the generic room)... Yeeeeeeeah, not my style. (Takes out her wand) SPARKLING SETTING EXPAAND!!! (The entire room got magically bigger than from the outside as she bounced on her bed) NOW THAT'S WHAT I'M TALKING ABOUT!!
Discord: Wow! A Tartus dorm. How come I never thought of that when I was still living with Fluttershy?
Mixie: Because my mind is much more mimsy-er than yours! Deal with it. Now, your highness, when's orientation? I'm DYYYYYYYYYYYYYYYYYYYYYYYYYING TO BRING A LITTLE MAGICAL MAKEOVER TO THIS SCHOOL!!
Topsy: Now now, sweetie, let's not get spell-happy again.
Turvy: Yeah, you need to remember that your magic is too unstable even with your wand.
Mixie: NAAAAAAAAAAAHHHH, I totally got this! (Teleports them into a cave infested with wyrms as she activated her wand) PESTICIDAL SUCK REMOVE!! (A wormhole opened and created a powerful vortex that sucked in more than what was necessary as it was undone)
Twilight:...... Okay, WHY WAS THE WORD 'SUCK' IN THAT SPELL?!
Mixie: I DUNNO, IT JUST CAME OUT THAT WAY!!!
Twilight: "(Quietly) It came out that way, she said."
Topsy: We're so sorry, Twilight. Mixie is too powerful to use her hands to cast spells. She has that wand to control it better.... But she doesn't know how to properly use it.
Turvy: She's not a bad girl, but if you're not careful, she can end up killing you.
Twilight: (Sarcastically) Oh, I feel so much better knowing that.
Topsy: Nice one, (Smacks Turvy upside the head), PAPER-BRAINS! Ooh, speaking of which, here's her papers and records. It'll explain what she needs and why she's here. (Gives out a scroll) King Wacky asked to keep this from Mixie until she's ready.
Mixie: "(Grabs it) YOINK! (Runs off giving out a raspberry!)"
Twilight: "HEY?! THAT'S CLEARLY IMPOURENT YOU OBEDIENCE DEPRAVED SCAMP?!"
Twilight chases Mixie around as the music plays.
Turvy: (As Topsy and Turvy magically locked her in place)... Mixie... You know we love you... BUT IF YOU WANT TO BE WORTH ANY TIME TO US, YOU CAN'T GO AROUND SNATCHING THINGS LIKE THAT!!
Twilight: Exactly! (Takes back the scroll) You could be expelled for that. You need to know there are rules here.
Mixie: I make my own rules.... But I wouldn't mind bending them just to stay. This place is SOOOOOOO COOL NOW THAT THE BENNY HILL CHASE GAVE ME A GOOD TOUR!! I'll be getting comfortable. Cheers! (Portals away with scissors)
Twilight: "...... (Quietly) I am SO glad that you were not there on the first day, then Neighsay would've been WORSE about this! (Openly) Though I must ask, why does this need to be a secret to her?"
Topsy: Just read the scroll and you'll find out. We'll keep Mixie company. (They teleported away)
Twilight looks at the unfolded scroll and shrugs.
Twilight: "Eh, it's probulity a special requirement scroll or something. (Teleports to her office, then puts the scoll in her desk) I'll only look at it, if something comes up."
(Later...)
Twilight: (Storms into her office) UGH!! She's so confusing, even for her own kind!!! She's almost too perfect for this school and not at the same time!! HOW IS THAT POSSIBLE?! Why is she even here?!?...... That scroll..... I swear, if it's really nothing but special requirements, (She takes out the scroll and opens it), I'm gonna-...... (Starts reading to her shock at what she saw)...... Oh no! I GOTTA GET THE GIRLS!!!!
Map Room
Twilight: WHY DIDN'T I READ THAT SCROLL SOONER?!?
Fluttershy: Twilight, can you calm down and tell us what's going on?!
Twilight:.... I'm afraid... We need to train Mixie.... TO SAVE HER!!! She's being hunted... By a dragon.
Applejack:... Beg yer pardon?
Rainbow Dash: "Why, would a dragon hunt down a Draconequus, even if it's someone as young as Mixie? I doubt that would end well for the Dragon. He would sooner die from a random sky anvil then even get close."
Twilight: This dragon is different. He's a Draconequuan wanted fugitive killer named Surreal Fire. He breaths chaotic fire like a jabberwocky, and... And he wields a Vorpal Blade.
Rainbow Dash: Ya mean like-
Twilight: Yes, I mean the weaponry used during the Chaos War to kill chaos beings like Draconequui. Surreal stole it to kill any Draconequus he can find, starting with... Mixie's parents.
Fluttershy: That's awful!
Rainbow Dash: "..... And, this is becoming a concern to us now, WHY?!"
Twilight: "I mistook the scroll as a speical requirement list on how we should pamper her needs and-"
Rainbow Dash: "I meant, WHY are we NOW worrying about some crazy-ass random dragon loose with a vorpal weapon killing Draconequui?! Don't Draconequui usually..... Looney Tunes their attempted geniciders away?"
Flashback exsamples.
Various attempted Draconequui killers end up suffering many comical fates in wacky and cartoonish ways!
One final Draconequui Geneside attempter got crashed by a sky anvil.....
Attempter: "...... Ack."
Flashbacks end.
Rainbow Dash: "The idea is so laughably impossable, I question the legitamentcy of this guy."
Twilight: "..... Well, when you put it like that, I question the legitamency of this urgentcy...... But, that's not nessersarly the call to not take this seriously.... I know the idea of a sucessful, let alone long-lasting, Draconequui killer sounds..... Unbelieveable, but, fact of the matter is, a student's life is in jeopary, and that alone is what we SHOULD take seriously, Draconequui or no!"
Applejack: ".... As much as I agree with Rainbow that there's nothing to really worry about for Mixie, a problem's still a problem, stupid sounding as that is."
Rarity: "Wait, but didn't Pred Judu Des once claimed he hunted down some Draconequui?"
Fluttershy: "Actselly, he only said things like that to try and scare Discord. He has never really killed a Draconequus in his entire career."
Rarity: "..... Fair point. Then that begs the question. Is this "Surreal Fire" even WORTH taking seriously if Draconequui slaying is supposedly impossable?"
Twilight: "Girls, I have my doubts as well, but.... A threat's a threat, even if it sounds completely crazy."
Pinkie: "And besides, it is directed at a new student. Even if it's not a serious sounding one, we should still be there to protect Mixie, cause, ya never know with these sort've guys, right?"
Twilight: Yeah. I mean, this poor girl needs all the support she can get.
Rainbow Dash: Pssh, what does that dragon have against an all-powerful being?
???: You really don't know, do you? (Discord appeared)... Surreal Fire wouldn't've become an infamous fugitive if he was just another moronic twat destined to go out like a punk. He's actually a chaotic being himself. Now, by all means, even the smartest Draconequui is trying to figure that out since he's otherwise a clearly normal looking dragon in appearence. Where do you think his jabberwocky breath comes from? He can level himself with us and take us by surprise. He isolates victims to get out of obvious quick defeats. He's not as pitiful as you think. The fact that he killed Mixie's parents should be clear enough.
Rainbow Dash: "Well who's to say they're actselly dead? Who's to say it's an actual Vorpel involved? It might be something entirely kinda different."
Discord:.... Good grief, I know defeating the Storm Clan made you girls feel like the biggest things in the world since giants and titans, but, this is the worse case of arrogance I've ever seen! Do I need to teach you birds how to see glass or something?
Twilight: (Sarcastically) Thanks for making us sound stupid.
Discord: You made yourselves sound stupid. The heroines, minus Fluttershy, who stopped their enemies only barely are too stupid to see a clever threat. Makes me wonder why I even bother hanging out with you. Is pretty much wiping out the majority of the Storm Clan making you girls too confident for your own good again?
Pinkie: That's a little harsh.
Discord: What I am trying to point out is, Surreal Fire is a Draconequus hunter because he blames us for having him be raised by jabberwocks and thus oppressed. Granted, I kinda question that origin because, Jabberwocks and dragons may be reptiles, but, trust me, there's no honor code between the two. Jabberwocks are to dragons what we are to you. Just chaotic annoyances. Surprised he wasn't eaten alive by his so-called 'adopted parents'. And that's only one of the many inconsistencies we don't understand about him.
Pinkie: "Well why is he after Mixie?"
Discord: "Good question. Mixie's family were actselly not that powerful of Draconequui. And I don't understand why he's hounding the girl after what he did to the parents. Maybe he's paranoid the girl would grow up and swear revenge?"
Rainbow Dash: "That's funny. You said that this guy was some kind of badass, and here you're now saying he's being dumb about Mixie?"
Discord: "I never said he was without weakness. I'm only saying that you shouldn't overanalyze about how badly other guys like him failed before they could even be registered in history. The fact he's even a bit successful at all should warrant some acknowledgement here."
Rainbow Dash: "But you agree that something isn't consistent about him, right?"
Discord: "That's what I'm getting across, actually. He ISN'T consistent. He clearly looks like another sort that should've already be sky-anviled to oblivion by now, and yet.... He has some sort of fancy secret to him. Even the most knowledgeable Draconequui can't figure that out."
Pinkie: "So, your saying, he's cheating?"
Discord: The word 'cheat' isn't clear cut for Draconequui. Chaos beings do what they want when they want, and it's impossible to understand that completely. Topsy and Turvy are 340 years old and Mixie is 14. We have no age restrictions when it comes to falling in love. We're technically pansexuals. Our laws are not clear cut to other races since we reformed our way. But Surreal Fire? He's infamous because he's hard to understand even for us. That's kinda how chaos beings work. We hardly did anything to him and he blames us for his bad childhood, if what we know about him is even remotely accreate. And that stuff about going after Mixie even when her family have nothing spiecal about them? That boggles the mind, really!
Twilight: Well I was saving the most interesting part of the scroll for last. And it involves a speical Draconequus power of anicent legend. Turns out she's here because she has to learn the magic of friendship... To combine it with her magic-
Discord: TO LEARN THE FRABJOUS FLARE?!? I thought that was just a myth!
Pinkie: The fabulous what now?
Discord: "..... Walked right into that one."
Pinkie: "No seriously, what are you talking about-"
Twilight: The description is right here. The Frabjous Flare is a Draconequuan tall tale about how a Draconequus living among ponies learned how to combine chaos magic and Equestrian magic to create a form that made her purified and able to live outside chaotic instinct, and even being immune to Vorpal weaponry. This was said to take place during the Chaos War, too. Draconequua apparently suspects Mixie is beginning to develop such a form. This could not just prove the legend real, but help Mixie stop Surreal for good. And apparently the scroll was issued by... Mixie's ex-boyfriend Waterloo?
Discord: Waterloo? That asshole former member of the Draconequua Royal Guard's Seaconequus Division? Ugh, I HATE that guy! He's one of THE worst of the Sea Draconequus ever! I knew it, it was just a prank by that asshole to mess with us!
Applejack: "You're saying that Waterloo's not a creditable sort?"
Discord: Well, they are OD'ed on chaos magic since they live and breath in water contaminated by it. They're very mean. Waterloo is one I consider one of the worst. Summits between land Draconequui and sea Draconequui are ones I don't look forward to at all. Especially with HIM around. He's a huge jerk. One time he replaced my glass of water with chaos magic seawater from his own home. I heard recently he was kicked out for something involving an attitude that was the result of a breakup. Just never figured that girl was Mixie. The guy's got serious anger issues and he constantly flunks and fails anger management classes. You meet him, you'll be the luckiest to feel like you had one of those dreams that make you feel like mush or having a hangover.
Rainbow Dash: Celestia's mercy! He sounds like a pile of horses***.
Twilight: ".... So, I take it that Mixie DOESN'T have the flare?"
Discord: "Most assuringly. It's about as likely as Starlight becoming an Alicorn."
Starlight: "HEY?!"
Discord: Oh try not to be TOO offended, not everypony has gotten over your stunt of chronoterrorism. Even Celestia hesitates to make you an Alicorn with that. Not to mention you're related to a reformed renegade student. So, you wanna understand Mixie more? Talk to someone other than Topsy and Turvy. Waterloo, while by no means the best ever source, potentially should be a good choice. I can take you to the Tiamatan Ocean, but be warned you need to wear bubble helmets even as seaponies. You take one breath of the chaos contaminated seawater, you'll be higher than fireworks. (Sighs) I remember the last unfortunate time some merpony saps came to visit during a Seaconequus-Seapony summit, as Waterloo was in charge of escorting the representatives.
Cutaway
(Something like this happened as the seaponies failed to hold their breath and got crazy)
Discord: (The seaponies arrived there in this state with the Seaconequus leader, King Wacky, and Discord face-palming)..... So sorry, King Asphyxiation.
(Rainbow Dash): King Asphyxiation? Seriously? That's a grim name.
(Discord): We're chaos beings, what did you expect? Something in the lines of your naming conventions?
King Asphyxiation: (Sighs and gives them bubble helmets of pure seawater as they recovered)...
Seapony #1:... Uhh, I'm not sure how much of that you could hear.
Queen Seaconequus: Oh, we heard all of it. We would've cancelled this summit had it not been for the fact it was chaos-talk.
King Asphyxiation: Whelm, hon, take it easy. They're fine now.
Discord: (Angrily) Well I'll tell you who's not gonna be fine... WATERLOOOOOOOOOO!!
Present
Discord: (As the ponies shivered) And that's just the second best-case scenario.
Applejack: "Well, if yer saying that he's that bad, then maybe we shouldn't bother talking with him."
??? 1: (From the school) WATERLOO, WHAT IN LORD CHAOS' NAME ARE YOU DOING HERE?!?
??? 2: (From the school) I'm here to take you... To the Mount Etna Ball!
Discord:... Well, guess you won't have to bathe in chaos after all, because that's him..... He can swim in air. Go get him.
School Pond
Mixie: (Dragging him and opening a chaotic magic portal) Nope, nope, nope-nope-nope-nope-NOPE! Take your fishy buttcrack, your backwater attitude, AAAAND your pities, back to the Veles Caves!
Waterloo: "Aw come on, babe, don't be like that! I wanna make this work!"
Mixie spun around and tossed him right into the portal, and quickly zipped it up.
Mixie claped her hands in a finished jesture, only to turn and be surprise to see Waterloo again!
Mixie: "(Comical reaction) BLAH?!"
Waterloo: "I wanna make up for everything, babe."
Mixie pulled out a cannon, shoved Waterloo into it, and fired him right into another portal!
Mixie: "The answer is NO, Loois!"
Waterloo: (Re-appeared) OooooooOOOHHHHHHHHH, YOU CALLED ME LOOIS!!!
Mixie: UGH, CHAOS DAMMIT!! I REALLY GOTTA GET OVER YOU, AND SO SHOULD YOU! We broke UP, PERIOD! So shoo!
Mixie took Waterloo to the girls bathroom as punching sounds were heard, and then a flush....
Ocellus and the others either stared concerningly, confused and/or amused, the amused part mostly applying to Smolder and Gallus.
Smolder: "I told ya Draconequui relationship troubles are funny."
Gallus: "You were not wrong, Smoldy. (Fist-pumps with Smolder)."
Sandbar: "Kay, question, who's that guy, and why does Mixie's mellow harsh-out so much over him?"
Silverstream: "Obviously..... They're strained lovers."
Ocellus feels pity for Mixie.....
Yona: "..... Your feeling concern for Mixie, aren't you Ocellus?"
Gallus: "Oh, don't tell us! It's that "Inter-Sex Relationship" Changeling thing going on again because you have the hots for this chick?"
Ocellus: "(Blushes) What, no, no, don't be rediculus! (Smiles nerviously.)"
Smolder: "..... Tch. And I thought Changelings were GREAT liers. Your crushing on the new girl, are you?"
Ocellus: ".... Okay, fine! But please don't view it as weird! Changelings don't have traidtional gender guidelines because we tend to pose as opposite genders on a regular basis! Depending on your class, anyone reguardless of whether your gender matches or not can be a mate. It's only breeders that have to date oppisites, other classes can have any male or female they want!"
Gallus: "Then why are Thorax and his bro dating chicks?"
Ocellus: "For Thorax, leaders and representives have to follow international norms. I.E., date oppisite genders. And Pharynx simply choosed who he wanted to be with."
Sandbar: "Well, thing is Ocellus, Mixie's obviously into dudes more."
Ocellus: "But, she's not against a multi-relationship."
Gallus: "It's called polygamy. And, it may have technical legality in Equestria because these ponies don't believe in restricting love, but pretty much outside of that, everyone has a hate fetish for it. And the Draconequui are obviously only doing it because.... Well, they're nuts! And like Sandy said, she's into the D! She might not be so dang quick to go lesbo!"
Ocellus: Yes, I know. But...... Here's the thing... Waterloo has the bigger problem. If he keeps doing this, neither of them will be happy.... We're taking her to that ball.
Smolder: "Ya do realise that this isn't any of our biz, right? Draconequui tend to get extremely touchy about getting into their personal business. Trust me. I had a cousin that learned that the hard way."
Cutaway.
A Dragon Teen was seen walking with hippie-tie-dye colors on his skales, to everyone's bewilderment....
Dragon Teen: "..... Don't ask, dudes. Don't ask."
Present.
Ocellus: "Well, then we'll work to earn her trust on that so she wouldn't feel so uncomfertable to talk about Waterloo and the ball."
Sandbar: "Ya sure about this? Because Mixie is giving Waterloo a major wipe-out in the girls bathroom from the sounds of it."
Yona: "You're not afraid she starts doing that to us for intruding on her private affers, are you?"
Sandbar: "I know, I know, the friendship stuff, it's just, I heard horror stories about shirlies man. Also, Toilets are breeding grounds for germ colonies man. Waterloo's lucky to be a seaconequus, immortality and all, plus a good white blood cell system, he doesn't have to worry about getting sick from that, but us?"
Smolder: "We live in a world of magic. They'll just cure us of that s***."
Ocellus: Well, they are susceptible to illnesses, immortality aside. Discord proved that. Besides, we just need to talk to her about frustrations and trying to show that she's just not interested in him anymore.
Yona: "Well, they're gonna be in that bathroom in a good long while it looks like, from the sound of that flushing and fighting. We could be here awhile and-"
Mixie: (Came in) HAHAHAHA!! He's going to be stuck in sewage for a few days. Glad these ponies don't use chamber pots. Who wants to see someone throw out a bucket of poop? Ya gotta love modern plumbing in Equestria.
Ocellus:... Mix?... Why not go to the ball anyway, not for Waterloo, but for yourself?
Mixie: Whoa whoa, Lovebug, what's all that about?
Silverstream: "Mixie, we're worried about your broken bond with Waterloo."
Mixie: "Oh don't worry, I'm already working on getting a restraining order on his ass, it's just the matter of finding a damn good lawyer with a tolerence to randomness."
Ocellus:... You're not going to do yourself and Waterloo a favor by running and dodging the problem. You need to show it unconditionally. That way you two can move on.
Mixie: "Lovebug, I respect you, I think your adorable, but you don't exactly KNOW, Waterloo, like I knew him! He once pulled a prank on the sea summit that caused the seaponies to breath the chaos contaminated water and act like they were exposed to helium and laughing gas! Everyone was laughing like clownfish for WEEKS! This other time, he fed this representive of the Yaklands, a jizz sandwich! From a Hydra!"
Smolder: "..... Wow. No wonder you punched him down the toilet."
Mixie: "Tch, oh no, that wasn't for that! What he did to ruin our relationship, was worse....... He...... Forgot my birthday!"
Pinkie suddenly showed up and gave an exaggerated horrifived gasped!
Pinkie: "THAT, MONSTER!!"
The others were seen arriving....
Discord: "..... Wait, THAT'S why you broke up? He forgot your birthday? That's, kinda very bratty of you. (Gets slammed by a sky anvil) BLACH?!.... Should've seen that coming."
Gallus: That one was on purpose.
Discord: Could've been.
Mixie: "That's the thing! My birthday's espeically impourent because...... I didn't had anyone else to celebrate with. I have a long and complicated history of people not wanting to be around me.... I don't want to bore and/or scare you away from me talking about it!"
Waterloo appeared coveringed in sewer slop.
Waterloo: "Aw come on, babe, you're still sore about the Birthday thin- (Suddenly gets smacked into a party howitzer and fired out of the school) YAHHAAAAAAAAAAAAAAAAAAAAAA?!"
Pinkie was seen having fired it!
Pinkie: "THAT'S FOR FORGETTING A BIRTHDAY PARTY, YOU CREEP?!"
Twilight: "PINKIE?! WE WERE SUPPOSE TO TALK TO HIM?!"
Discord: "Oh don't be too upset. This is Waterloo we're talking about."
Twilight: UGH, YOU ALL ARE SO RUDE AND UNPROFESSIONAL!!!
Waterloo: (He teleported back) Nice try, but you can't get rid of me that easily- (Gets fired out of the party howitzer again) F********************************!!! (Anime Star Ding).
Pinkie: "I'LL JUST KEEP FIRING YOU OUT UNTIL YOU STOP?!"
Twilight: PINKIE, I SAID WE HAVE TO TALK TO HIM!!! WILL YOU STOP SCREWING AROUND AND TAKE THIS SERIOUS- (Realizes that she was screaming in front of the students)... (Groaned and does the breathing technique)... Mixie, maybe it's best you get to class with the other students.
Ocellus and the others began to lead Mixie out.
Waterloo came back, much more annoyed!
Waterloo: "SHOOT ME OUT A HOWITZER AGAIN?! SEE WHAT HAPPENS?!"
Discord: "(Litterally face-to-face with him) Clam down, Looey! Going after her will only continue the same song and dance! Besides, WE, want to talk to you about the scroll you left."
Waterloo: "Scroll?"
Discord: Yeah, SCROLL!! You know the one! (Quietly) You big fat liar!
Waterloo: I don't know what you're talking about!
Twilight: "Erm, well, the scroll you left for us through Topsy and Turvy? (Brings it out quietly) This one."
Waterloo made a surprised face!
Waterloo: ("Ohhhh crap! I didn't think they would ask me about that! I thought they would just flat out keep quiet about this! Play it cool, Loo. Play it cool.") Duh..... Ohhhhhhhhhhh THAT scroll! (Nervous laughter) Oh yes, I'll, explain about Surreal Fire and, the Fabulious Flare!"
Twilight: "The Frabjous Flare."
Waterloo: "Yeah yeah, that!"
Discord: (Smirks in amusement)... Okay, Loois. Enlighten us. How the devil did Mixie aquire the mythical Frabjous Flare? It was supposed to be a myth!"
Waterloo: "(Gulps nerviously)..... Ugh, about that...... You see........ It's.... (Light bulb which smashed Discord on the head before he could mess with it) Confidental infomation! Yeah yeah, confidental infomation!"
Twilight: "I understand if this is private Draconequui matters, but, Mixie's life is on the line with Surreal Fire out there. You need to explain, how did Mixie came across the Frabjous Flare?"
Waterloo: "(Nervious expression)..... Okay, fine! I'll sing...... Deep within the Sea of Clouds, is the fabled Frabjuicy-"
Twilight: "Frabjous."
Waterloo: "Frabjous mountain! There likes the Fabjuiceus-"
Twilight: "(Kinda aggitated) Frab-Jous!"
Waterloo: "Frabjous Monks, who are the guardians of the Frab-Juice! And no, this time I am not saying "Frabjous" wrong, they, they actselly call it that. You see, Mixie was christined in the Frab-Juice to become the protecter of Draconequua."
Discord: "WAAAAAAAAAAAAIT A MINUTE, CLOWNFISH!! If this Mountain of Frabjous Monks exist and that there's "Frab-Juice", then how come Tyranny never utilised that place and gave himself the flare and won the Choas Wars AGES ago? Equestria should've been long wiped out the map if the flare really existed like THAT! And another thing! Mixie was from not that very powerful family of Draconequui! The Flare is ONLY suppose to reportingly work for the strongest Draconequui in the world! And I doubt Mixie is any stronger than just being able to utilised cartoon logic and basicly act like the main character from Star vs. the Forces of Evil. If anything, you'd think Draconequui like the royal family, I.E., myself, should be able to use the Frabjous Flare flawlessly! Also, about that stuff about bonding with Equestrian Magic? Well guess what?! I've been around Dear Little Fluttershy and company for all of my life in Equestria, and, I NEVER BECAME ANY STRONGER THEN WHAT I AM NOW?! I never atthived what is basicly the chaos equilent of going super-sayian! Cause guess what?! If it never happened to one of the royal family, who are the SECOND STRONGEST DRACONEQUUI BEHIND TYRANNY, MIND YOU, IT'S NOT, GONNA HAPPEN TO MIXIE?! NOT JUST BECAUSE SHE WAS FROM A REALITIVLY WEAKER FAMILY, BUT BECAUSE, IT DOESN'T, EXIST?!"
Waterloo: "Uhhhh.... Look, it's, it's complicated, allright, just, just take my word for it-"
Discord: "NO?! I may be willing to accept that Tyranny wasn't exactly the smartest of all Draconequui kind, BUT EVEN HE WOULDN'T BE THAT STUPID TO NOT UTILISED A MOUNTAIN FILLED WITH JUICE THAT CAN ACCESS THE FRABJOUS FLARE?! ESPEICALLY NOT WITH MISCHIEF AND HIS BROTHERS AROUND, WHO ARE BASICLY HIS EXTRA BRAINS!? THAT WAS THE ILLOGICAL INCONSISTENTCY ABOUT THE FRABJOUS FLARE?! IF IT DID EXIST, WE SHOULD'VE WON?! THERE WAS NO WAY THE ALICORNS COULD'VE WON AGAINST THAT, EVEN WITH THE ELEMENTS OF PEACE?! IT DOESN'T EXIST, END OF STORY! Bye-bye... (Throws him through a portal)... See you never. (Waterloo appeared behind him) LOKI DAMMIT!!!"
Twilight: "Discord, please! I know a lot of that doesn't make.... Very good sense, but, for now, we can't exactly say he's lying at the moment. For all we know, the mountain simply wasn't discovered until after the war."
Waterloo: "Yeah, let's go with that! (Discord stared angerly).... Uhhh, I mean, yeah, yeah, the mountain was founded post-war."
Rarity: "Well there you go, Discord, you doubting nancy. That mountain was founded AFTER the Choas Wars. I think it fits nicely in the timeline."
Discord grumbled.
Waterloo: "So, ugh, if I given everything you need to know, can I go see Mixie now?"
Silence.....
One second later...
Waterloo was fired out of the party holister again screaming like a girl!
Pinkie: "THAT'S STILL A NO ON THAT, CREEPER?!"
Twilight: "Ugh, at least THAT happened AFTER we gotten what we need to know from him."
Discord: And good riddance to that fillet of fish. I still don't believe that the Flare exists. It's just not possible for a Draconequus to harness pure friendship magic. Mixie has been trying to learn the Flare, and yet I couldn't for being in Equestria VASTLY longer than her, for instance. Doesn't that sound the TEEEEEEEEEEEEEEEEEEEEEEEEEEEEEEEEEEEENIEST bit suspicious?
Fluttershy: To be fair, you haven't grasped the concept of friendship yourself. You did once mess up the school, drive Starlight insane trying to mess with her, almost killed a student with zero gravity, and warped the map into sending us to a fake mission that almost got us killed by subterranean wyrms. You know how merciless Stiff-Lips was about that. Maybe to learn it, you need to experience friendship indefinitely.
Twilight: Gotta agree with that one. You're not exactly the best of your kind, even if you are royalty.
Discord: "But there's too much inconsistency about all of this for the Flare to turn out real?! Trust me, Tyranny and my family are the strongest Draconequui in the world! Any one of us is more worthy of the flare, which is still of doubtful existence, then some random kid who's not even from that strong of a family! That be like if Celestia desided to turn the Cutie Mark Crusaders into Alicorns!"
Twilight: Strength isn't the key, remember? It's emotion. Magic is tied to emotion. And you're too chaotically malicious in personality to be worthy. Your race might've deemed it a legend because you have chaotic personalities.
Discord: Didn't I just cover that?
Twilight: Yes, but it might be a rare occurrence.
Discord: (Scoffed) Don't act so beamish about it, you're smarter than that.
Twilight: Mixie has quite a lot of purity inside her. She doesn't do much harm on purpose... Not anymore anyway. Years of living alone without family or friends have made her just as malicious as you until falling in love with Topsy and Turvy changed her. Friendship here has certainly helped her learn the magic of such. We keep it up, she'll be ready.
Discord:..... Still not convinced. Nodraconequus is that lucky or prophetic.
Rainbow Dash: "Now look who's the arrogant one. Get your s*** together, will you? I mean, it's not like it's gonna turn out to be an elaberate scam by Waterloo to put Mixie in a helpless position so he would come in and save the day and look good to Mixie so she would come back to him like a helpless damsel."
Discord: "..... Knowing Waterloo, I wouldn't be surprised if at least half of that is right!"
Mixie's Room
Mixie: MOME RATH FRENZY BLAST!! (Disney Mome Raths came out of her wand and chewed up a magical dummy)
Smolder:... So, these spells are random and have no context?
Silverstream: Chaos IS random and has no context.
Smolder: "..... Fair point."
Ocellus: Well, I still insist you go to the ball. You want Waterloo to give you space? This is your chance.
Mixie: Why are you even trying? This shouldn't be any of your business. Is there no difference to friendship and stalking to you?
Ocellus: (Sighs) Alright, I'll be straight, I have a crush on you. (Mixie was bewildered)... Yeah, gender has been hard on us Changelings for a long time. Kinda comes with impersonating those of opposite genders. As a result, I've become bisexual. I know you're with Topsy and Turvy, and that's why I want to have Waterloo and myself give you some space with them.... Trust me, Mix... You won't regret it. We'll help you.
Mixie: "..... Look, Lovebug, I am not going to that ball. It is only for a bunch of snooty-ba-tooties who think they're better than me! Too fancy-schmancy for somedraconequus like me. I won't even go there, with someone I actually like! Let alone, a dips*** like Waterloo. You guys are sweet for trying, but not even all the money in all nations would make me go to that ball!"
Ocellus:... Why?
Mixie: D'wha?
Ocellus: Why are you against much of the world? We were told you have no family or friends aside from your two boyfriends. Is there... Something you want to talk about?
Mixie:... (Sighs) I don't know. I've been alone for so long I can hardly even commemorate or remember why I'm more of a delinquent than common Draconequus standards. I just drown my sorrows with my carefree life and magic.
Ocellus:... Well, I guess we should go for psychology.
Mixie: Psychology?
Silverstream: Ooh, psychology.
Mixie: Yeeeah, psychologyyyy... What is it?
Gallus:... You don't get out much, do you?
Mixie: Only for fun and nothing else.
Gallus: Well, it's going into your mind to see what makes you tick.
Mixie: Ohhh. We have something like that in Draconequua.
Cutaway
Draconequus: (He was flung in a slingshot comically) WHOAAAAAAAAAAAA!
Present
Gallus:... Seriously?
Shore: I'm pretty sure this is different.
Ocellus: Well, lucky for you, I happen to be an old intern for psychology back in the Changeling Hive. (She transformed into a pony psychologist) Doctor Ocellus, PhD!
Mixie: What does PHD stand for?
Gaster: (Walks past scoffing) Pretty Handsome Dude.
Ocellus: GASTER, I TOLD YOU I'M A GIRL!!
Gaster: "Hey I can't help it, if you look like a dude! Alot of people were surprised about that ya know!"
Mixie: "(Snickers), People mistake you for a dude?"
Ocellus: (Blushes embarrassed)... Let's just get this over with.
French Narrator, Later...
Ocellus: Now, Mixie, we're going to use psychological tests to show what makes you so introverted.
Mixie: OOH, a test! Sounds fun! Wait, no it doesn't.
Gallus: Tell me about it!
Ocellus: First, we'll start with role play. Try pretending to be someone close to you.
Mixie: (Magically imitating Ocellus) HEAH, I'M OCELLUS!! My changing abilities are awesome! OOOH, HERE COMES MIXIE, I'MA IMPRESS HER BY TEASING GASTER! I got these cute little eyes!... (Speaking seriosuly) I can see where your name comes from, Lovebug.
Ocellus: I don't even sound anything like that. Anyway, Test 2. Art Therapy. Try painting a picture of your childhood.
Mixie: Okay. (Does so for 3 seconds) OHH, WHO AM I KIDDING, THIS AIN'T MAH STYLE! (Magically casts a holographic image of it)...
Ocellus:... And what does this say about your childhood?
Mixie: Eh, it's just what I think's awesome.
Shore:... Not bad.
Ocellus: But still not effective. Let's go for the ink blot test. (She casts a picture of an ink blot) What's this?
Mixie: AN INK BLOT!! I WIN!!
Ocellus: I mean what does it remind you of?
Mixie: Ahhh, that makes more sense. A puckwudgie.
Ocellus: Good, good. (Shows another) And this one?
Mixie: A little alien guy in a gnome hat.... So I'm an alien!!!
Gallus: (Sarcastically) Yes, Mixie. Yes you are.
Ocellus: (Sighs) This'll take all day. (Shows a paper with a regular ink dot) Oh, hold on, this is a mistake.
Mixie: (Gasps dramatically)... That reminds me of the possibility that I was abandoned by my parents when they went off to fight a jabberwock and never came back suffocating me with the pressures of being accepted among society for the rest of my life! (The Young Seven dropped their jaws)
Sandbar:....... You got all that from a single dot?!
Ocellus: Well, it's what Mr. Discord calls "A Happy Accsident". Regardless, we may've found the problem. You have abandonment issues!
Mixie: YAAY, I HAVE ABANDONMENT ISSUES!!
Ocellus: No, that's bad.
Mixie: Oh...... Aww, I have abandonment issues.
Ocellus: Well the good thing is that identifying the problem is the first step to recovery.
Mixie: Recoveryyyyyyy!
Smolder: Gods, you're weird!
Mixie: "Duh, Draconequus! What dd you expect?"
Smolder: "..... Fair point."
Ocellus: I find it adorable.
Shore: You would. So, you feel abandoned?
Mixie: I lived mostly on my own for a long time. I had a carefree life and only left Draconequua when I felt like having harmless fun. My parents had disappeared during a mission to fight a jabberwock terrorizing the seas of the Bismuth Beaches, and assumed dead. Not sure how, but they left me on my own. I don't wanna feel like they abandoned me since they were warrior knights. I have NO idea how they'd die from a fight against a jabberwock, I mean, come on, to Draconequui, espeically if you trained for it, they're pretty easy to take down, but whatever happened, they're gone. Though, I have weird gut feelings that it's not really the case. I just don't know what happened to them.
Ocellus: ".... Is, that why you can't easily forgive Waterloo for forgetting your birthday?"
Mixie: "Oh nonononononononononono! That is not so easily compairiable! He made a promise to always consider me impourent, and failed in it miserbaly when he forgot about my birthday! And it wasn't ENTIRELY an accsident! He CHOOSE to spend more time with his stupid punk rocker friends then remember that I was a thing in his life! That may as well be like he CHOSE to forget about my birthday!"
Gallus: ".... Okay, so maybe you dumped him on the basis that he's an asshole. But give him this, he at least came back to ya."
Mixie: "Tch, that's only because he doesn't wanna look bad to those snooty-ba-tooties at the ball and look like a dateless loser! Trust me, otherwise, he cares for me just as much he cares for the well being of a house fly!"
Yona: ".... Okay, I am getting the disteint impression that MAYBE it's not so bad these two aren't so harmonious with eachother, Ocellus. He's starting to sound like what my Uncle Yakbrain would call, (AHEM). (Sofisicated voice) A juvinal delinquint."
Silverstream: "Yeeaahhhh, I mean, we did also hear that he ruined the Sea Pony Summit, so, maybe her going back to Waterloo isn't nessersarly, a good thing."
Gallus: "Yeah I'm becoming convinced that Looey's bad news through and through, Ocellus."
Smolder: "Yup, diffently should've mind our own biz here."
Sandbar: "Yeah, Ocellus, based on what's being said here, it sounds like Waterloo's nothing but bad vibes."
Shore: "Ya did try to do good, but, we were obviously not needed."
Mixie: "Great, your friends unamiously agree, so, can I just-"
Ocellus: "Hear me out, Mixie. By all means, you don't have to go back to Waterloo. I have no problem accepting it. If he is trouble, then you don't need to see him. But what I want to fix is getting you to not be so reclusive from the world, and make it firm and simple to Waterloo that you don't want him anymore."
Mixie: "Well I can't stress enough that it can't be through the ball! Trust me! Those Snooty-Ba-Tooties would mock you, for having big thighs! THIGHS! I mean, look at me! I'm a mocker's faverite practice dummy waiting to happen! You can write down a list of things to make fun of me for! By Tartarus, you can probuly make so many insults about me you can have a successful novel series!"
Ocellus: "Well, yes, maybe the ball's too big a step to get you out of your shell. Perhaps it is for the best we start VERY, very, small."
Shore: I'm pretty sure you don't have to worry about being mocked. Mount Etna is one of Draconequua's tallest extinct volcanoes and one of Dream Mountains' best spots.
Mixie: Oh please, take my word for it. I may not been there personally, but I met people who have, and they told me through their exspearience. The ball is litterally the Draconrequui verson of Equestria's Grand Galloping Gala, and potaintionally just as boring without the Gala's mostly unplanned deviations. It's boring like rainbow-colored unicorn poop, if though not as weirdly flamboyent, cute and gross at the same time. It's for the "dignified" creeps and stiffs.
Gallus: "We get it, the ball's a no go! So enlighten us, miss Picky Blu! What exactly do you prefer?!"
Mixie: Ya could've asked politely and not be as crabby as crab grass about it. Also, I was getting to that anyway. I personally prefer places like Bismuth Beaches. Very vibrant crystalline formations, beautiful rainbow ocean, and a good place to go wild. I first met Waterloo there, actselly.
Ocellus: Then go there and tell him. Trust me. All the problems you two have will go away, and you'll be moving on with your lives.
Mixie: "It's not that straight forword, Lovebug. Waterloo doesn't have the definition of calling it quits in his personal dictionary. Besides, he won't take whatever I have to say seriously."
Ocellus: And he won't leave you alone unless you try. Now come on. Let's go to these Bismuth Beaches.
Mixie: Uh, it's class time.
Ocellus: Right after class time.
French Narrator: One School Day Later...
Mixie: (They teleport to a beach similar to the Basalt Beaches as they saw Draconequui and Seaconequui chilling)... Here we are! The best place for Draconequui to put their feet up. (A Draconequui did exactly that as he turned his feet into balloons)..... But not nessersarly how that guy does it.
Shore: Wow! The bismuth crystals are so expansive!
Mixie: And bismuth is a part of our currency besides, general weird stuff.
A Buff Draconequui appeared before the group!
Buff Draconequui: "HEY NERDS?! Can't you read?! (Brings out a sign) No Non-Draconequuis allowed on MY BEACH?!"
Gallus: "Well that depends, asswipe. Are you the owner of the beach or are you just a typical jock being terratorial?"
Buff Draconequui: "Actselly, yes, (Brings out a lizense) I am the owner of the beach. (The Lizence reads: Steriotypical J. Ock, Beach Owner, Playboy, Cake Designer, Bar Mitsfah Planner, Fortnite Player). And I have strict rules about non-Draconequuis being on this beach!"
Silverstream: "Is it because of some racial biased against us?"
Steriotypical: "What? NO! It's actselly kinda for your own safety. See, we used to welcome non-chaotics here, but- (A sound of an exploudsion was heard)....."
It was seen that a pony that was visiting here was cartoonishly redused to a skeleiton as a concerned Dragonequui friend was seen!
Draconequui friend: "VIRGIN OLIVE OIL, NO!? DON'T WORRY?! I KNOW A GREAT REVIVER IN THE ST. MADNESS HOSPITAL?! (Takes the Skeleton)...."
Steriotypical: "...... That. That's kinda way. See, we intend to engage in activities that don't tend to be uh..... Surviveable. To non-choatics."
Mixie: "Look, we're mainly just here to get an Ex to back off. He goes by the name of Waterloo, and-"
Steriotypical: "Wait, you know that asshole? He once turned one of my lifeguards into a rocket! Still waiting for him to re-enter the planet's surface! Well why didn't you just say so? He's at the hot springs being heckled by his jerk friends. Although, ya don't nessersarly need to see him miss, uh, you can just forget the zero and get with the hero, (Starts flexing), If ya know what I mean."
Mixie: Not interested, and I'm taken. Plus, I'm only here to discuss a breakup and get his fishy ass off my pretty ass.
Stereotypical: Well, I don't blame him, that IS a pretty ass. And I've seen a lot as the head of this beach.
Ocellus: (Sighs) Tell me about it.
Mixie: (As Stereotypical looked confused)... Yeah, her race hasn't grasped the concept of genders as shapeshifters, so she's a bisexual and has a crush on me.
Stereotypical:... Okay, so, Waterloo isn't exactly in a talking mood. Along with the fact he kept being fired out of a holister and/or got humiliated once or twice, some dumb prankster thought it was funny to flush him down the toilet.
Mixie: (Chuckles nervously) Yeeeah, who would do something completely childish?
Gallus: Didn't you try to shove him down a toilet at the school earlie- (Mixie magically removed his beak as he muffled in surprise)
Mixie: But I can handle it.
Stereotypical: "....... Yyyyeeaaaah, uh.... Like I said. At the Springs."
Hot Springs
Waterloo was seen trying to wash the sewage off of him grumbling.
Waterloo's jerk friends were seen laughing their asses litterally off!
Bad Friend 1: "AWWW-HAHAHAHA MAN, WATERLOO?! I heard of a bad day at school, BUT THIS IS RIDICULOUS?! (He and the other bad friends laughed!)"
Bad Friend 2: "Ch'yaahhh, bro. Real sucky."
Bad Friend 3: "So much for a date for the ball, eh Loo-loo?! (The jerk friends laugh!)"
Waterloo: "OH LAUGH ALL YOU WANT, JACKASSES?! My plan is already put into motion."
Bad Friend 1: "Wait, ya mean that crap about Mixie being accepted to that gay-ass friendship school?"
Waterloo: "Well, HYPOXIA, you may've remember how I ran into Mixie's polygamous boyfriend chumps, Topsy and Turvy."
Bad Friend 2: "Yeah dude?"
Waterloo: "Not asking you, Pressure, but whatever. I convinced one of those dumbasses to let me see the scroll. It was originally just a request to accept Mixie and protect her from that psycopath Surreal Fire. But, I was able add in that Mixie can be able to harness the power of the Frabjous Flare!"
Bad Friend 3: "Wait.... Ain't that s*** a myth?"
Waterloo: "Of course that's still a myth, Gargle, you idiot! But, thing is, the ponies don't know that, appearently! In fact... Wanna know the beauty of it? Twilight Sparkle, the Alicorn of Friendship and a reportingly smart pony, BOUGHT IT HOOK, LINE AND SUCKER?! (Waterloo and the Bad Friends laughed!)."
Bad Friend 1 (Hypoxia): "You mean the ponies actselly believe in that s***?!"
Bad Friend 2 (Pressure): "Dude, ponies are dumb!"
Bad Friend 3 (Gargle): "I know, right? Best suckers, ever!"
Waterloo: "And best part? With Surreal Fire out there, Twilight won't question the scroll! Now, it is only a matter of the guy showing up and overwhelming her, then I'll swoop in, and save her from the psycho, (The Bad Friends suddenly made scared faces), And she'll stop double-dating the super moron-io bros., and go back to being in love with me. Then from here on out, all I have to do is not forget her birthiversary again and it should be smooth sailing from here. (Realizes that his friends had shocked faces).... Aw come on, you assholes, you should expect this from me by now!"
It was reveiled that Mixie and the Inter-racial six were behind him....
Hypoxia: ".... Uhhh.... Loois.... Look behind you."
Waterloo gave an annoyed grunt as he turned to see Mixie and the Inter-racial six, only for him to YELP cowerdly and cartoonishly!
Gargle: "Dude, busted."
Pressure: "Catastrophic."
Waterloo: "Duh, uh, Mixie, baby! You came back to me....... (Scared) How much of that did you hear?"
Mixie: "I, heard, everything! Is THAT what was in that scroll Sparkle didn't want me to see?! You tricked poor Turvy into letting you see it so you can forged in that I have the Fabtastic Flare!"
Ocellus: "Frabjous Flare."
Mixie: "WHATEVER! You wrote a lie about me being a Draconequus Super-Saiyan?! You know well enough that I came from a family considered too weak for the Flare!!! How did Sparkle of all ponies buy that?!"
Waterloo: "Well, I added in that you were christened in Frab-juice by Frabjous Monks in a sacred Frabjous Mountain in the Sea of Clouds?"
Mixie: "FRAB-JUICE?!"
Smolder: "Kinda sounds gross, actually."
Yona: "Ya know, in Yak culture, lying is a very dishonorable trait. Yaks always shun liars."
Silverstream: "My Aunt Novo isn't a fan of fibbers neither. She once turned a liar, into a sea snake!"
Sandbar: "Ya know Mixie, I think I now further understand why you were done with this guy. I definitely sense a lot of bad vibes with him."
Gallus muffled, asking for his beak back, as Mixie did so.
Gallus: "(Breaths in).... (Exhales).... Man, how Pinkie survived that when it happened to her, I may never know! Ahem.... Yeah, this guy's diffently a turd stain. Let's rat his ass out."
Smolder: "Ohhhhh yeah! I can't wait to see Sparkle turn fire-pony and litterally roast his ass!"
Mixie: "Oh this I WANT to see!"
Mixie and friends were about to leave, when Waterloo stopped them!
Waterloo: "WAIT WAIT WAIT! Consider the fact that you then most likely don't have a good standing with Sparkle, Mixie!"
Mixie: "I admit that I left a rough first impression as I am always prone of doing with those not Draconequui."
Waterloo: "Well consider this: Apart from needing to protect you from Surreal-Asshole of Fire, saying that you have the Frabjous Flare will be pretty much a reason Sparkle will even tolerate you mucking up her little school! And be honest with yourself. Surreal ain't enough for you to stay forever, because the minute he crosses paths with Equestria, BAM!! He's history! After that, if were not for the fact that Sparkle stupidly believes in the Frabjous Flare, the minute Surreal's gone, you can't be in the school anymore."
Mixie: "..... And, that's supposed to be bad to me, why? Then it would mean I don't have to worry about Surreal anymore."
Waterloo: "HEAR ME OUT, OKAY?! Look, you're clearly getting along with those guys, (Points to the Inter-Racial Six and Shore), right?"
Mixie: "Where are you going with this?"
Waterloo: "Well, if you can't be in the school anymore, you can't be around them anymore. (Mixie finally realizes the severity of the situation)... Yeah. Saying you have the Flare is why Sparkle will still keep you around even when Surreal is inevitably out of the picture. And trust me, Sparkle has believed in the bait too much, that she has no relay to believe in the otherwise, from anyone. If you try to deny it, she'll rule it out as chosen one anxiety."
Mixie: ".... Ya know, it's likely that Discord knows that is bulls***, because he has been around the Equestrians, WAY longer than I have been in a school IN Equestria! He's bound to know that the Flare is a total myth! And it's no secret that he knows what an asshole you are! He would vouch for me!"
Waterloo: "It's not a matter of getting people to believe you! It's a matter of what's gonna happen after Surreal's gone! If she has a reason to believe that if you have no serious reason to be in the school outside of Surreal, your ass is out!"
Shore: "Are you trying to imply that Princess Sparkle won't accept Draconequui?"
Waterloo: "Hey, consider the fact that when Discord was being released to be reformed, she wanted to cheese her way into it with a reforming spell! Ya know, that same s*** that's been shunned for unethical implications. She didn't trust that Discord can be good on his own! Plus, remember that Discord sabotaged the School of Friendship because he was jealous that Starlight became a substitute instead of him, and that he was never invited to even see the School's opening, Family Day or seeing it revitalised. He endangered students, he caused serious disruptions, got phony/bad/incompident influences as substitute teachers, OF WHICH ONE OF THEM WAS AN UNSENTIENT TREE DESIGNED TO AGGITATE FIRE-BREATHERS, got his physical body temporarily destroyed by a banishment spell for provoking Starlight, and worst of all, HE HAD THE MANE SIX GO ON THAT MISSION IN THE FIRST PLACE BY TAMPERING WITH THE MAP, AND ALMOST GOT THEM KILLED MULTIPLE TIMES!! If that doesn't imply EXTREMELY little trust in Draconequui doing good on their own without shortcuts and handicaps, I don't know what does!"
Mixie: "...... So..... That means..... Twilight only accepted me here, because, she thinks I have something that's worth putting up with me?"
Waterloo: "Well, yeah! Duh! What else did you expect from her? Me messing with the scroll aside, even if the Flare's a fake, it's your ticket to stay around in the school! Otherwise.... Well, go ahead and tell Sparkle about Mixie not actselly having the Flare. See what happens after Surreal's gone. She will not have any other reason to have Mixie around the school when Surreal's gonzo!"
Ocellus: "..... Guys..... I'm worried that he brings a good argument."
Gallus: "Aw don't tell me your trying to imply we keep quiet about this asshole's scam?!"
Silverstream: Yeah! Keeping this a secret is worse! Twilight will be angry at us if she finds out we've been lying to her.
Gallus: Couldn't've said it myself! It's not like she belongs in the school. She's here to be rescued, not to have friends or learn about friendship. I am not going into detention again!
Ocellus: Are you even listening to yourself?! You're saying we throw away everything we gave her just to avoid getting punished?
Gallus: Lying will only make things worse. We have to confess.
Shore: So you value your own self over friendship? That's not what Twilight would want.
Gallus: Friend? Mixie hardly knows us. All she knows is Ocellus has a crush on her.
Yona: But Mixie is only an orphan with no friends. If we have her sent home, she'll be miserable again.
Gallus: Sorry, but that's hardly our problem. All this was just because Ocellus loves her. Besides, Mixie has all she can with her two boyfriends.
Ocellus: But what about Surreal?
Gallus: Please, it's nothing Twilight and her friends haven't dealt with before. It'll be over before we know it. I'm sorry, but we're telling her!
Ocellus: (Sighs) Fine! But we're not giving them the truth!... HE is! (Points at Waterloo)
Waterloo: Me?
Ocellus: Yes you! This is all your fault! By lying to everyone just to get Mixie back, all you've done is hurt her! So you're going to Twilight and telling her the truth right now!
Waterloo:... (Laughs hysterically) You're seriously telling me what to do, you dumb bug?! I'm a Seaconequus! You're trying to tell a fly to stop bugging you and trying to kill it without a flyswatter to force it.
Ocellus: True, but consider what will happen if this gets out to Asphyxiation and Wacky. If they find out you fabricated this lie just to get back with Mixie, then how do you think they'll take it? You'll be banished, or worse.
Waterloo: "Oh, good counter threat! But how's this? You go to the friendship school to be a friend to anyone, right? It wouldn't be all that friendly to sacrifice being Mixie's friends, just to punish my ass. What you got here, is a lose-lose situation. Twi-Twi might be peeved with you guys either way because you decided that exposing my genius plan, was more important, then being someone's friend. Espeically if they're Mixie. I mean, minus the dunderhead twins who, let's be honest, are always on a job, and since it's clear me and Mixie aren't seeing eye to eye, Mixie, has no one left. Isn't someone not having a friend, the worse then to happen in Equestrias' eyes, then letting a devious little devil like me get away with metathorical murder?"
The Interracial Six, even Gallus, are caught by Waterloo's arguement.
Gallus: ".... DAMN IT?! I hate it when jerks are right?!"
Silverstream: "I don't like it as much as you, but.... He has a good point. It won't be right to give up Mixie's friendship to even get at him."
Waterloo: "So, if you don't say anything, then I won't say anything... Dealio?"
Mixie:...... No! No deal! Neither of us will tell Twilight, but not through accepting your deal! It's either you or us! Know that this proves exactly why you're nothing. You're a jerk, a liar, and a selfish manipulator! And I can't even believe, THAT THOSE PONIES WOULD BE DUMB ENOUGH TO FALL FOR IT! (Burns in green fire and takes out her wand) SNARK ATTACK!!! (Snarks came out and chased after him as he swam away comically) (To Waterloo's bad friends) AS FOR YOU BUTTHOLES, SCRAM?! (The cowerds did exactly that)...... (She sobs to herself) Lovebug? (Sniffles). Take me back to the school.
Ocellus: "Okay Mixie. And, I'm sorry. Perhaps encountering him, wasn't the best opition."
Gallus: "No s***!"
Mixie: Oh, why am I asking you? I can do it myself! (They teleported back to the school)
School of Friendship
The group appeared.
Shore: ".... So, what do we do now? If exposing Waterloo's out of the question, what can we do?"
Gallus: "Well basicly, she'll only stay her for as long as Sparkle thinks that flare shit is real. So, basicly, we just keep our yaps shut and just wait out Surreal's ineditable downfall."
Final Battle Against Surreal Fire/Surreal Defeated
Misery Peak.
Mixie sat down on the edge of a cliff face in Misery Peak, miseriable and upset.
Surreal Fire creeped in, and walked up to near Mixie as he kept his hand near to where the blade was held.
Surreal: "(Chuckles)..... Bad day at school, love?"
Mixie: "..... No thanks to you, asshole."
Surreal was surprised for abit, but then remembered who he was dealing it....
Surreal: "..... I was almost surprised you figured me out so quickly..... But then again, you choas beasts are never easy to truely surprise."
Mixie: "(Scoffs offended), Just because I'm a kid, (Turns to angerly face him) Doesn't mean I'm some stupid brat who has no idea how this kind of s*** works!? I mean, really? You go for the typical bond-trasher tactics and get virtually everyone to go against me and then start brain-washing people for good measure so I can't talk my way out of it?! Agh! SO, UN-OR-I-GI-NAL!! My upsetness episode? It wasn't just because I was mad that people were blaming me for what YOU did, though it contributed, it's because, for someone who wasted my parents and self-proclaimed 'best chaos hunter in all of Equestria', ya snoop to the tactics of a mean college rival?! And am I to assume that you were behind why I had a beef with my parents too, butthole?! If so, and I have a very safe suspition that it's a yes, then that makes your lack of originality WORSE! I'm.... I'm actually extremely disappointed! Who ta thunk it that you would actselly turn out to be, a pretty generic villain?"
Surreal: "Well know that all of what I did, WAS NOT, to impress you! It was to get you away from any would-be interference! It wouldn't've been note-worthy of a great hunter of choas to just, mindlessly charge in and go after you like some loonitic!"
Mixie: "Now, fair's fair, you weren't being Pred Judu Des' levels of predictable, but, really? The old 'make my enemy a social pariah so I can freely have him/her X-desired fate for them' plan? For a dragon who breaths chaos fire, I was able to see you coming a mile away since everybody was appearently preparing me for you, and know you won't get to everyone easily. It won't be long until Ocellus and her friends, through Silverstream, get everyone to realize what a predictable dips*** you have been! Also, you also had to get involved with Neighsay to also mess up the school as a bonus for him, albeit you betrayed his ass at the very start!"
Surreal: "UGGHHHH?! I had CLEARLY stated that what I did wasn't out to impress you!! I-..... Ugh. I was going for a dramatic entrance and have you become afraid of me and catch you surprise and helpless in your final moments, I even prepared a great speech and everything, but then you, YOU RUIN IT!!! YOU DRACONEQUUI ARE ALWAYS KILLJOYS!!! I-..... Forget it, forget it?! The one thing you can't take away what your kind had already did for a LONG TIME NOW, which what my speech would've covered, mind you, IS THE SATISFACTION, (READIES THE BLADE, WHICH MIXIE ONLY REMAINED UNIMPRESSED), OF YOUR DEATH?!"
Mixie: "Well, that was mistake number a 1000 in your list of stupid things you did today..... Thinking that it's over and done with, just like that, (Surreal tried to swipe at her, but she quickly vanished before Surreal had a chance) Well guess what? You, are way off on how over this is! (She reappeared next to him) (Rasberries)"
Surreal started to swing his sword at her, but misses everytime, as from the distance, the Heroes were arriving, as Ocellus looked in shock!
Ocellus: MIXIE! (Zooms off ahead of the group)
Twilight: Ocellus, wait! (The group charged on, following Ocellus lead)
Mixie: (She continued to give Surreal a run for his money as she never held still once)
Ocellus arrived at a part on top of the cliff face!
Ocellus: "MIXIE?!"
Mixie stopped for a moment and looked to see Ocellus!
Mixie: "Lovebug! I know you would come through for me- (Gets tail-smacked by Surreal Fire as she fell down near the cliff-edge)..... You lose brownie points for distracting me, though!"
Surreal began to approuched Mixie while down.
Surreal: "That has ALWAYS been the weakness of you MISERABLE abominations?! You never, keep sight, on what's impourent?! (He shoves the Sword into Mixie, seemingly having gotten her, to Ocellus and the others' horror!)"
Ocellus: "MIXIE?!"
Waterloo: "NO?! MIX?!"
Surreal started to laugh monsteriously?!
Surreal: "SO, THAT'S ANOTHER DRACONEQUUS GIRL OFF OF MY BUCKET LIST!? NOW, I ONLY HAVE THE REST OF THE POPULATION TO WORRY ABOUT NOW?! After you, I think I can go after your ex next, and then your poly-gamy boyfriends, because I may as well to prevent the ineditable revenge against me plot they are bound to have?!"
Mixie was hamming up the pain she supposedly is!
Mixie: "Ugghhhhh!? And what, do you seriously think this will accomplish?! This won't cure you of your, very confusing backstory of being raised by Japperwocks?! Also, kinda, hyptocritical of you to use the very thing that was USED AGAINST A JAPPERWOCKY?!"
Surreal: "(Laughs smuggly!). I'll let you in on a secret to take into your grave. The blade I pocess, is not nessersarly a TRUE Vorpal Blade. Though just as much created by Vorpal Smiths, it is actselly a choas abosrber sword! It is a blade that only kills by extention of your chaotic soul being swallowed by the blade, as it feeds into my power!?"
Mixie: "So the whole doing this for revenge for your REAL parents shtick was a front?!"
Surreal: "Alchourse it was a front! It's just made up for sympathy points to ward off those soft-heart ponies so they won't intervine against me?! The real truth is that my biological parents were not slaughtered by Draconequui! They actselly abandoned me during the war because they were too cowerdly to risk being actselly killed by the war! And I wasn't actselly raised by Japperwocks! I grew up alone?! This choas fire was gotten because I came across a lost absorbsion sword in the aftermath of those battles! It was actselly a lost secret weapon of Lord Order he meant to have use against Tyranny, but it was lost thanks to an incompident dolt that was entrusted to weild it, WHO WAS THE FIRST ONE TO DIE?! So, the Asorb-pal Blade is forever obscured from history, and I took advantage of that! It helped also that the Alicorn Gods never realised that it was also Order's means to counter-use choas as a means to revive the Alicorns, so when the Elements of Peace came around, and that he didn't had the means to prevent the near-extinction, it's kinda not hard to see why the old fool went the path of a mad god! His rage wasn't just solely because he hated the idea of you beasts being amongst us! He didn't wanted the Alicorn Spieces to proceed in the otherwise-noble but actselly too pricey sacrivice without a plan to rebuild themselves. To think, this baby could've prevented SO much problems, and it was in my hands! I instead, use it to become stronger and powerful, so I can use this power to usurp from the dragon lord, and other dragon leaderships, even those phathic civil-dragons, and united them all under a powerful dragon empire, and subugate all races under our claws?!"
Mixie: "Oh, is that it? You're doing this to eventually take over the world?"
Surreal: "Oh, yes! And the best part, you can't stop it?! And after your dead, and with your boyfriends killed then afterwords, I'll make these fools forget you, which by extention includes me, and I'll just resume hunting down Draconequui! Every adult and child?! Even babies?! UNTIL THEIR MAGIC IS MINE TO COMMAND?! (Laughs Maniacly?!)"
Mixie: "Just, one, problem.... (Confidently and not acting like she's in pain anymore)...... I said that I wasn't gonna let you enjoy killing me, and I meant it! (It was reveiled that Mixie's gut was cartoonishly opened up and that the blade didn't got into her at all, but instead stucked into the cliff-rock!) Got'ya!"
Surreal was greatly surprised!
Surreal: "NO, NO, NOOOOOOOO?!"
Mixie splited up, moved away from Surreal, and re-attacthed, confident as ever!
Ocellus: "(Surprised from all this, then smiles greatly!) GO MIXIE?!"
Icky: "OH WAY TO OZMOSIUS JONES HIS ASS, KIDDO?! (LAUGHS!)"
Fluttershy: "YOU GO MIXIE?!"
Surreal tried his hardest to pull the sword out, but it was sevrely stucked into the ground!
Surreal: "NO, NO, NOOOOOOOOOOOOOOO?!"
Mixie: "Face it, asshole. Your absorbion days, are doneso."
Surreal got so angry, he used all this streatgh to get the sword out, but not in one piece as he ended up breaking the handle off of the rest of the blade!
Surreal: "NOOOOOOOOOOOOOOOOOOOOOOOOOOOOOOOOO?! (He started to burp out streams of choas magic as it spin around like a tornado! Apawn so, the magic began forming into the Draconequui victims of Surreal, even Mixie's parents and that of Waterloo's, and others that Mixie cared about, as Surreal began to become weaker and weaker!) NOOOOOOOOOOOO (VOICE CHANGES TO NERDY) OOOOOOOOOOOOOOOOOOOOOOOOOOOOOOOOOOOOO!"
The Choas Tornado fades away as the formerly slain Draconequui were all freed, Mixie's and Waterloo's loved ones reunited with them, and Surreal redused to being a scrawny little nerd!
Surreal: "...... YOU CAN'T DO THIS TO ME?! I WAS GONNA LEAD DRAGONS INTO DOING GREAT THINGS, YOU INSUFFERABLE BITCH?! I- (Mixie made an anvil fall on top of Surreal, killing him)..... Ack!"
Twilight flew up and collected the handle, and effertlessly freed the sword as well.
Twilight: "..... Mixie..... I was wrong about you. You not only did take what we do in The School of Friendship very seriously, but you also avenged AND brought back all of Surreal's victims, and found an assentional piece that could potaintionally lead to bringing back the Alicorn Gods. Equestria, owes you."
Mixie: "Tch, oh really? What happened to that whole rant that Equestria was better off without me?"
Twilight: "I was wrong, Mixie. I owe you my- (Mixie grabbed her)."
Mixie: "Ahhhh, I'm only kidding, Twilight Dorkle! (Noggies her) I knew it was just Surreal f*****g around with us this whole time."
Twilight: "I'm also amazed that you did all this without the Frabjous Flare."
Record Scratch.
Waterloo started to sweat preposly now.
Mixie's Father: "..... I'm sorry, come again?"
Twilight: "(Gets confused).... Well, you should remember that you took your daughter to the sea of clouds into Frabjous Mountain to be christained into Frab-Juice to get the flare by Frabjous Monks."
Silence.....
The Draconequui started to laugh crazily!
Mixie's Mother: "(Laughs loudly!) Oh Mixie, I love your new friends, they're so funny!"
Twilight: "(Getting really confused) Huh?"
Mixie: "(Saw this as a chance to get the truth to Sparkle, but desides to play along just to really mess with Waterloo) Twi, where did you EVER get the impression that I can actually do that? Like I said back in the school, I came from a pretty weak family! Too weak to ever be worthy of something that otherwise doesn't actually exist! If anything, you'd think Prince Discord should've wielded that s***, he's been around Equestria WAAAAAAAAAAY longer than I had!"
Twilight: "(Even more confused) Huh?"
Mixie: "And that stuff about a mountain with "Frab-Juice" as it was, (Scoffs), If such a place existed, ya think Tyranny would've been the one to discover it during the War. I mean, that s*** is like our version of going Super-Saiyan! We could've won the Choas War easily if that s*** was legit!"
Twilight: "(Bewildered now) Duh, but I-.... WHAT?!"
Mixie: "T'yeah. So, I guess that means, (Brings back the scroll and reads it again)..... Waterloo, was just being a d*** again, likely in some elaberate way to try and use Surreally to make himself look good and get me to go back with him like some hopeless damsel. He did NOT count on Surreal to be a total bitch though!"
Waterloo: (Sighs defeated).... Okay, fine! Yes, I, fibbed about the Flare. But give me credit, it went pretty far. At least, by extention of you ponies are wiling to believe anything as long as you add the word 'friendship' in it. (Twilight got offended)... I mean, as everyone deminstraigted today, nodraconequus believes the Flare exists either. It's not possible for a chaotic being to be pure of friendship. But you ponies would easily think so. (Twilight was more offended) Ponies are about friendship so it's essentially your language, because if the word isn't in the sentence, it's like a foreign language. It was so stupidly easy! But, I didn't counted on Mixie being onto me, so, I kinda, tried to bribe her to play along, but she ended up getting pissy at me! Look, it's nothing personal, I'm just a guy who's desperate to get an old lover back, okay? And hey, Mixie beaten Surreal, so that's all that matters- (Growling was heard)..... Miss Sparkl- (Sees Twilight) DEEAAAAAHH?!
Twilight looks enragingly at the slowly moving away Waterloo!
Waterloo: "........ (Laughs nervously)...... Can't, blame a guy for trying? (Nervous chuckle)?"
Twilight raged out as her mane and tail caught on fire!
Waterloo: "..... (Squeaky) Mama."
From the Planet of Equestria
AN EPIC FIREY EXPLOUDION WAS SEEN FROM WHERE MISERY PEAK IS?!
Pony Astronauts saw this.....
Pony Astronaut 1: "...... Horseton, we got a problem, over."
Mission Control Voice: "Ugh, again with that! It's never to say hi! It's always about problems!"
The Pony Astronauts rolled their eyes at this.
Misery Peak
Waterloo was cartoonishly fried.....
Waterloo: ".... (Wimpfully) Owwwwwwwwwwwwwwwwwwiiiiiiiiiiiieeeeeeeeeeeeeeeeeeeeeeeeeeee."
Twilight: "(Still with a Flaming Mane) YOU ARE HEREBY, BANNED FROM MY FRIENDSHIP SCHOOL, FOR LIFE, WATERLOO, YOU LYING TROGLODYTE!!! YOU'RE A CONSPIRATOR AND A BULLY, AND THAT ISN'T EVEN THE WORST PART!!! I WAS DUMB ENOUGH TO FALL FOR IT!!!! (She burns up much of the area and leaves angrily)"
Twilight's friends leave with a huff at Waterloo, as the Lougers and Gazelle simply paid him no mind.
Discord walked by and gave him the finger, smiling smugly that he was right.
Mixie and the Draconequui, parents included, simply left, following the leaving heroes.
Ocellus came up to him, disappointed.
Ocellus: ".... You should know that I actually felt sorry for you and wanted to help you resolve your issues with Mixie. Then it turned out that maybe Mixie separating herself from you, is an actual good thing. I hope you're happy! (Leaves)."
Ocellus friends only left as well, looking at him with shame and disgust, while pity from Silverstream.
Topsy and Turvy came up to him.
Topsy: "..... I knew we shouldn't've let you look at the scroll, jerk."
Turvy: "Yeah, YOU shouldn't've."
Topsy: "OH DON'T YOU START THIS WITH ME?! YOUR THE ONE WHO GAVE IT TO HIM!?"
The duo started to argue as they left..
Waterloo: "....... Why is no one helping me?"
School of Friendship
Mixie: (She disintegrated her Tartus room and magically summoned away her belongings sobbing)...... Why did it come to this?.... And I was getting along so well with these people.... Now I can't be with them anymore.... (Cried hysterically) I DON'T WANNA GOOOOHOOHOOOO!!! (Cries)...
Twilight was overhearing her sadness.....
Twilight walked in.
Twilight: "..... Mixie..... Ocellus and the others told me about what happened when you went to confront Waterloo to give me context on what he meant by you being onto him. You know about what was going on prior to everything going downhill, did you?"
Mixie: *Sniff*.... We did. He brought up that if you knew that the flare was a sham, that once Surreal was gone, AND HE IS, that you wouldn't want me in the school! He told me about your attempt to cheese Discord's reformation!"
Twilight: "(Quietly sighs), Should've known that would be used against me. (Openly) What happened with Discord was different. I have came to see more good in Draconequui afterwords."
Mixie: "Well, maybe, but I bet you feel sour about them again thanks to Waterloo."
Twilight: "Don't worry, I haven't began to think poorly of Draconequui again. Now, I admit that I won't be so thrilled to ever see Waterloo again, but.... I'm far from just assuming he's nothing but bad. He was only guilty of trying to cheat in a redemption with you. After what he went through, he is more then likely to start revaluating himself, and if your lucky, he'll find a different girl, so he doesn't have to bother you again."
Mixie: "Look, I know Waterloo's not a complete bad guy either, but.... It's not that I'm sad about.... It's that I can't be in the school anymore. Surreal's toast, and the flare's a sham."
Twilight: "About that, Mixie..... I had a talk with Wacky, Pranks, and the Seaconequus King about Waterloo's actions earlier. After the Seaconequus King promised he'll get Waterloo on the right path, I asked Wacky and Pranks to... Consider letting you stay in the school."
Mixie gasped!
Mixie: "Really?! But.... Surreal's gone, and..... We all know the flare's as fake as jewels on a crown!"
Twilight: "Well, they came to see that you began to bond with some certain students throughout your time here. And, they desided that it wouldn't be fair to make you leave after you came to hang out with them and bonded."
Mixie: "Well, even though I barely got to know them beyond the first few days, they were being real friends to me, even after Surreal made me look bad and messed up their stuff. Something, I never really had. But, what about my parents?"
Twilight: "They're all for it as well. Besides, the other students felt bad accusing you of being behind what Surreal did. They too, wanna give you a chance."
Mixie: ".... Squuuueeeeeeeee?! (Grabs Twilight and gives her a painful hug!) THANK YOU, YOU ADORKABLE SEMI-ALICORN MARE?!"
Twilight: "Ack, please, easy, on the hugs, Mixie! Your kinda breaking my spine!"
Mixie: Oh, sorry! (Chuckles as she restored the entire Tartus room)... Frabjous Flare or not, I'll certainly light up this school.
Twilight: "Alchourse.... Just, avoid causing anymore mayhem then you are likely prone to, okay?"
Mixie: "No promises...."
Mixie and Twilight started to laugh!
Mixie: "Oh yeah, that's a gas.... By the way, whatever happened to Neighsay?"
Twilight: "He was already taken cared of when this whole thing started. I asked an old friend to teach him a lesson."
Black Stailian Asylum
Neighsay screamed as he was made to watch MLP gen 1 on a private thetear created by Discord, who was seen enjoying a movie snack smorgisborg with Pinkie Pie, Icky and Iago.
Discord: ".... I couldn't've asked for a better punishment for the Poobah of Assholes."
Icky: "Well said, Dissy. Well said."
School of Friendship
Mixie: Well... You think I'll fit in here? Even if we're good, we spread chaos sometimes not on purpose. You should've SEEN my puberty phase. Draconequuan puberty is EXTREEEEEEEMELY outta control. We FLOOD the rooms we're in with c-
Twilight: Okay, okay, I'll just take your word for it.... Welcome to your new home, sport.
Mixie: THANK YOU!!! (Sobbing hysterically in joy and hugging Twilight) THANK YOU SO MUCH!!! (Sobs)
Twilight: Okay, easy with the waterworks, Mix, you- (She turned into water and went down a random drain and flew across the school spreading utopian chaotic magic as this song plays)
Epilogue: Waterloo's Starting Afresh
Waterloo was seen at the ball being alone and miserable.
Waterloo: "...... Ughhhhh...... Time to accept it, Loo. You can never be able to go back to Mixie..... Your..... Your gonna have to start a-new. But it'll take forever to find another girl."
???: "Um, excuse me?"
Waterloo looks to see a surprisingly attractive-ish sentient baracuda girl in a surprisingly nice dress.
Baracuda Girl: "I'm, Barbara Baracuda. I'm, a transfer from the Marcarloius Ocean, and, I'm new here. I noticed that you didn't have a date, so.... I didn't have a date either, because, I'm an outcast here."
Waterloo: "...... Eh, what the hell. So I'm dating a torpedo with teeth now. (Gets to Barbara) Barb, get ready for the new and improved Waterloo. I'm gonna make sure you get treated right around here."
Barbara: "Really? Oh great! Now I won't be a loser anymore!"
Waterloo: "With me around.... You'll never be."
Waterloo proceeded to take Barbara to a dance.
Transcript
Coming soon...
Material
Songs/Music/Videos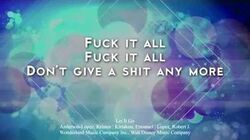 Community content is available under
CC-BY-SA
unless otherwise noted.