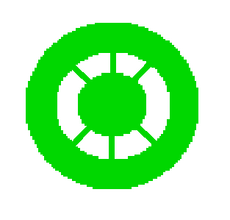 The Orlianna Empire
is a fictional empire published in
Kratos
' Generation Comics. It is a
Gorsgothan
semi-democratic imperium which has been around for a long time, being owned by a Gorsgothan named
Emperor Orlanthus
, and his empire was growing rapidly for his wise decisions and his generous nature. But his brother,
Corlust the Disintegrator
, dictator of the
Corlann Empire
, was confused by the growth of his brother's empire, and the fact that his empire was shrinking, even though he knows his behavior prevents it from growing. Within days, both empires are at war with each other. Corlust is able to take down his brother's empire 2 years after the beginning by framing him for killing 3 couples who raised Gorsgothan babies. While the Empire was taken down, 19 years later, the Empire is restored when the children,
The Enigmas
, have defeated the Corlann Empire. The Orlianna Empire got it's old lands back, he returned the other lands that his brother stole. Since then, the Empire has been peaceful, even while handling minor conflicts, one of them leading to Corlust becoming the co-leader of
The Followers of Qo'doo
. Since then, the Orlianna Empire has been trying to regulate the trouble coming from the Qo'doos.
History
Coming soon...
Members
Coming soon...
Community content is available under
CC-BY-SA
unless otherwise noted.