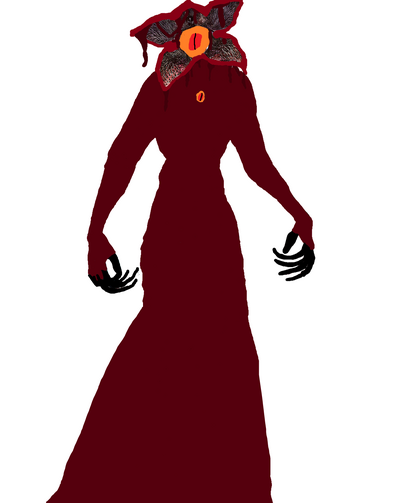 Plainspawn
are deadly outerdimensional monsters born out of rogue universes that absorb essence from normal plains of existence, and develop a sentience. All things in an outerdimensional setting (outside of a universe) have to take a random form, and matter and physical laws themselves can only exist in small malleable bubbles. Regular universes are run by an
Amoral One
as a means to give the universe itself a way to defend itself like it's alive, but universes without an Amoral One to run it is called a rogue universe, having no life, imbalanced matter, and exist as asteroid-like matter blobs across the outerdimensional boundaries of a universe. However, when one of these rogue universes come into contact with an Amoral One's universe, it can feed off of the essence, magic, or matter of it, and harm the Amoral One in a slight or radical way. When it consumes the Amoral One's universe entirely, they become one with the Amoral One and change them exponentially and maybe even permanently. But when they consume a small ounce, they gain a sentience of their own, crave the energy of that specific universe, and aim to turn itself into a being of it's own. This is called a Plainspawn. It feeds off of the universe it shares a connection to until there's nothing left, or it will continue to search for similar plains of existence. However, despite this, Plainspawn are not immortal as they are not pure enough to last forever, and thus if it dies, all it has consumed is restored, and any Outer God is strong enough to use brute force and numbers to inevitably destroy it and free all it has consumed. Plainspawn have no form or voice, as they need to use others unless it is within a universe, where a physical form can allow it to change it's appearance like an Amoral One does in their own universe, as any Outer God who enters a universe must take an organic shape due to the physical laws making their molecular integrity stronger.
History
Coming soon...
Abilities
Coming soon...
Community content is available under
CC-BY-SA
unless otherwise noted.