Planet of the Icks is the 12th Episode of the 2nd Season of the SpongeBob and Friends Adventures Chronicles series. Icky and Lord Shen, alone in space, fight over the controls of the van and crash on an unidentified planet called Ichthyos. They discover that the planet is inhabited by Ichthyornis birds left untouched by evolution itself. Ichthyos and it's races are under the tyrannical dictatorship of Emperor Jerky, who self proclaims himself as the undisputed ruler of the United Universes and everyone and everything in it. Now, with the help of Jerky's attractive sister, Pretty, Shen and Icky must work together and look over petty disagreements to defeat Emperor Jerky and end his tyranny. This is a parody of the classic movie Planet of the Apes.
Fan-made Transcript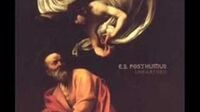 Intro (E.S. Posthumus- Menouthis)
Chapter 1: Space Drive
In Space
Lord Shen: (Icky drives the van through space) So, where are we headed?
Icky: We're gonna take a quick trip to Equestria and visit Twilight and her friends so we can help them with the upcoming Gala.
Lord Shen: And why are we doing it alone?
Icky: Because the Lodgers have some busy work to be doing for the moment.
Lord Shen: Like what?
Icky: Well, they had to visit their homeworlds for a few days for reasons I'd rather not explain. Don't you remember hearing it from last week?
Lord Shen: Oh, yeah, I sort of forgot.
Icky: I can't wait to see the new bearers of the Original Elements of Harmony. But I should also tell you that Celestia is having some issues about what happened on the 4th of July. She is still upset about how you scolded her.
Lord Shen: Really? Well, I technically didn't mean to snap at her.
Icky: But you were right. She is taking her mistakes VERY seriously. Especially after her lies in that whole pirate fiasco. But still, she told me she would never keep secrets from you again. Even if it means you will get pissed or for your own protection.
Lord Shen: I hope so. While I may be losing faith in her, I still love her. And I can't say I blame her for it. I gotta learn to control my temper every once in a while.
Icky: Well, anyway, we're on our way to Equestria right now.
Lord Shen: Okay...wait a second...I forgot something. I need to go to Gongmen City.
Icky: Why? We only left like 20 minutes ago.
Lord Shen: Because the Soothsayer said that I need to go and help Gongmen clean up the mess caused by those Skeeterazoids last season. I do that every Sunday.
Icky: Well, can we do that after our trip to Equestria? I'm sure Celestia will need some comforting from you.
Lord Shen: Sorry, but repairing Gongmen is my responsibility since Lord Cobra used me as his puppet, and it is more important. It's my home, and I intend to protect it. Now gimme the wheel--
Icky: NO!
Lord Shen: And why not? You have a girlfriend you intend to see as well?
Icky: You mean Gilda? I do NOT want to see her. (Lord Shen grins at him)...Alright, fine, yes I do!
Lord Shen: Well, I am the General, and I say we're going to Gongmen! (Grabs the wheel)
Icky: LET GO!!!
Lord Shen: YOU LET GO!!! (The van spins out of control) I SAID LET GO, PREHISTORIC ONE!!!
Icky: YOU LET GO, PEACOCK!!!
Lord Shen: I don't wanna get into this fight, prehistoric one! Give me the wheel this instant!!!
Icky: You can't tell me what to do out here, Shenny! We're going to Equestria, and that's final!
Lord Shen: LET GO!!! (The van spins down onto a green and green-blue planet) Wait, what's happening?
Icky: Now look what you did!!! We're gonna CRASH!!!
Lord Shen: It's YOUR fault, you dumb clown!
Icky: CLOWN?!? WHO ARE YOU CALLING A CLOWN, WHITEY?!?
Lord Shen: WHITEY?!? WHY I NEVER?!? (Both Lord Shen and Icky brawl)
Computer Voice: Warning! Ship is caught in gravitational field! Brace yourselves!
Icky: Oh, how nice! Fighting in the middle of our falling death!!!
Lord Shen: Shut up and help me swivel this ship around so we don't burn up!
Icky: Sure. (They do that, and they safely crash in a prehistoric swamp)
Chapter 2: Planet Ichthyos
Swamp
Lord Shen: Uhhgh! Where are we?
Icky: Well, let's read the UUHD. (Reads) It says we're on a planet called Ichthyos.
Lord Shen: Anything we need to know?
Icky: Well, it says...(Suddenly the UUHD breaks down) Aw, damn it!!! It's busted.
Lord Shen: Well, at least we know the planet we're on.
Icky: Ichthyos. Why do I get the feeling that name reminds me of myself?
Lord Shen: Well, this place looks like your homeworld, so I guess that question is answered.
Icky: Well, I'm still pissed at you for causing us to get stranded on this planet.
Lord Shen: Well, excuse me, Mr. Icky-face! I wanted to get my job in Gongmen City done because it's my responsibilty.
Icky: Well, I thought you would be happy to see Princess Celestia again. I mean, she is crying her eyes out after what you said to her last 4th of July!
Lord Shen: I told you I didn't mean to yell at her!!!
Icky: Nevertheless, we're stranded on this Ichthyos planet, and no one knows where we are. I sure hope this place isn't as horrible as Pastoon.
Lord Shen: Well, our cell signals are jammed due to the bad weather. Not to mention there's a storm coming this way. (Notes the storm clouds coming their way, and lightning booms)
Icky: Crapski! Well, I hope we can find shelter on this mudball soon. I hate getting my feathers wet.
Lord Shen: What about our van? We'll need it to get out of here when we get the chance.
Icky: You're right, but we aren't strong enough to move it.
Lord Shen: Good point, but I have an idea...
Later...
Icky: (They have made an artificially-created cart large enough to move the van) Good plan. Why didn't I think of that sooner?
Lord Shen: So now what?
Icky: Well, I don't know. There won't be shelter for a few more miles.
Lord Shen: (Shrugs) Why did I even have to get stuck with an idiot like you?
Icky: IDIOT?!? I'll have you know that I'm NOT an idiot. I have a brain! Here's a picture of it! (Shows him the picture)
Lord Shen: Whatever. Let's just go. (They push the cart through the swamp)
2 hours later...
Icky: (Sweating and panting) Oh, God! I'm so hungry!
Lord Shen: As am I. Hey, didn't we pack some food in the van when we left?
Icky: Yeah, great idea. Let's go find it. (Both go into the van) HEY!!! WHAT THE HELL!!! (Little unsentient animals take off with the food) GET BACK HERE! DAMN YOU, THAT'S OUR FOOD!!!
Lord Shen: OHHHHHHHHHHHHH, how WONDERFUL! It's one thing we crash on a planet that we don't even know about, but now WE'VE LOST OUR FOOD!!!
Icky: Hey, don't blame me! It's your fault we're stranded on this planet in the first place!
Lord Shen: You know what, I don't even wanna get into this argument.
Icky: Well, at least there's some fish we can catch. (They see a river full of fish)
Lord Shen: Me? Eat rotten smelly fish from a swamp? I don't think so!
Icky: Fine, enjoy starvation!
Lord Shen: (Shrugs) Fine!
Icky goes and tried to snag a fish.
Lord Shen: Just my life. First, that Peng episode gets canned because the producer gets a very bad temper-tantrum about the co-producer's failure to attend, and he decided to clutter a lot of his episodes onto his series, and now I am stranded on a planet that I possess little knowledge of! And to top it off, Celestia is in a sadness, and I am dreadfully late to add my contribution to repairing Gongmen City! God, this is worse than the producer's old choice to kill off Kairi when B.O.B turned into a monster.
Icky: (From a distance) Don't worry, I called ahead to both of them on my iPhone, and told them we're late because of van trouble and stranded on a strange alien planet. You're good.
Lord Shen: Oh, thank you, Prehistoric O--(He paused, and suddenly got angry)...YOU MEAN TO TELL ME WE HAD A MEANS TO ESCAPE THIS WHOLE TIME?!?
Icky: We can't fly an iPhone in space.
Lord Shen: I MEANT LIKE CALLING FOR HELP, YOU IDIOT!! YOU SHOULD'VE DONE IT EARLIER BEFORE!!
Icky: I needed a stronger signal, so I found it on a hill. I'm at least thankful this place probably has radio wave transmissions. You don't have to be a pea-COCK about it!!!
Lord Shen: NOBODY CALLS ME THAT!!! (Both he and Icky brawl again as they tumble into a cave) I'LL FREAKING RIP YOU APART LIKE A RABID WOLF!!
Icky: NOT IF I RIP YOUR FEATHERS OFF FIRST!! (Suddenly, shadows loomed over them, and they both turned around to see several UUniversal sentient animals in loincloths)...Uh....Hey there? (A loincloth monkey approached them, and made monkey sounds, and the supposedly other sentient loincloth animals do the same thing. A loincloth peacock appeared and grabed Shen's robe, biting it)
Lord Shen: WHA--HOW DARE YOU?!? THAT IS THE FINEST SILK IN THE PROVINCE!!!
Icky: What're you doing to him?!? (The peacock was surprised when he saw Icky, and then got angry) What? (The peacock screeched at him, and attacked him) WHOA, WHOA, WHOA! WHAT THE HELL?!?
Lord Shen: What is wrong with you guys?!? (They all look at him)...You don't speak? Well, crap!
Icky: SHEN!!! SHEN!!! DO SOMETHING!!!
Lord Shen: (Throws blades at the creatures, and the creatures barely dodged the blades and screeched in fright) The next batch will not miss. I assure you, there's PLENTY more where that came from! (The rest of the tribe retreats) AND DON'T COME BACK!!!
Icky: Thanks for that.
Lord Shen: Don't mention it.
Icky: Who were those guys, anyway?
Lord Shen: Judging by their clothing, I'm going to assume they're tribal beings. They seems to be barely sentient but animalistic at the same time, like they're in their tribal stage.
Icky: You mean they're like Tarzan?
Lord Shen: Well...yeah, but they can't speak English for some reason.
Icky: And I'm a little confused why that primitive peacock was surprised to see me. Did I do something wrong to him long ago?
Lord Shen: (Laughs) That's very unlikely, Prehistoric One. This place seems pretty new to us. We've never come across a planet called 'Ichthyos'.
Icky: Yeah, I knew that.
Lord Shen: But I'm guessing this planet may be populated by birds just like you.
Icky: What do you mean?
Lord Shen: I don't know, but I think I'm completing a puzzle here.
Icky: Hmm...well, I think I know what the puzzle's picture is. You ever watch the 1968-1973 Planet of the Apes movies?
Lord Shen: (Dubbed as Brian) Uh, sure, but I'm wondering if you have.
Icky: (Dubbed as Stewie) Oh my, God, so transparent. The movies depict a time-traveling story about humans traveling to a future post-apocalyptic Earth ruled by simians, whereas the humans are vermin that are mute and are hunted for sport. This leads to Earth's destruction from a nuclear bomb, and a few surviving apes go back in time, and try to adapt to human society, and their offspring wind up leading a simian revolt to wipe out humans until they were forced to live side-by-side.
Lord Shen: Wow, complicated story. But what does traveling through time have to do with this planet?
Icky: It doesn't. I'm saying that you might be right. Maybe this planet IS just like future Earth. Instead, it's populated by Ichthyornises like me. Whereas other species like the ones we encountered are vermin that cannot speak and are hunted for sport. Why else would this place be called 'Ichthyos'?
Lord Shen: Well, you may have a point, but are you sure that those Planet of the Apes movies fit into this equation here?
Icky: Oh, I think so. But, to be honest, that's all I think of when I think about this place. There's even a rumor that there's a remake coming out very soon. And if you're thinking about the Tim Burton version from 2001, I have 5 words about it: It's a piece of s***.
Lord Shen: If you're sure, then I guess it fits well. But I'm pretty sure the van is incapable of time travel.
Icky: True, but remember that in every universe, it has each of it's own very different versions of earth. A lot of worlds are in very different time periods that have either already passed or have yet to come.
Lord Shen: Interesting theory, but we'll talk about it more by morn. We have a lot of traveling to do. So, it's best we get some shut-eye. Good night, Prehistoric One.
Icky: Same to you, whitey. (They both go to sleep)
Chapter 3: Captured by...Ickys?
The Next Morning
Icky: (Wakes up after hearing a noise, yawns, and stretches) Lord Shen? Lord Shen, wake up! I heard a noise.
Lord Shen: (Sturred) Uhhgh...it's probably a bird, Icky, I'm too tired to get up right now. (Turns around and lies down)
Icky: (Walks out and finds a feather similar to his)...Yeah, it was a bird. And DOES THAT BIRD LOOK OR SOUND FAMILIAR TO YOU?!?
Lord Shen: (Shrugs) Fine! I'm getting up! (Stretches)
???: HELLO IN THERE?!? COME OUT SLOWLY!!! WE'RE ARMED, AND WE'RE NOT AFRAID TO GO IN THERE AND USE FORCE AGAINST YOU!!!
Lord Shen: Oh, what can possibly be the worse you can-- (A silhouetted figure riding a large Utahraptor appears in front of Shen while other silhouetted figures appear on smaller Deinonychus were behind him) WHOA!!! WE'RE IN AN APPEARENT DINOSAUR PLANET!!
Icky:...Not just any Dino Planet! Get a load of the handsome dude riding the walking lizard! (An Ichthyornis similar to Icky appears from the raptor)
Lord Shen: (Gasps) Oh, great! As if ONE Icky wasn't bad enough!!!
Ichthyornis: What are you talking about? (Notices Icky, and gasps) What're you doing to this poor guy?
Lord Shen: Poor guy? This 'poor guy' is with me!
Ichtnyornis: You don't fool me for one second. You're just making excuse so I don't arrest you for kidnapping one of us. Besides, after seeing your ship outside, I can tell you're not from here! Foolish alien!
Lord Shen: Whoa, whoa, whoa! You think Icky is one of you?
Ichthyornis: (Dubbed as Hopper) Are you saying I'm stupid?
Lord Shen: What? No!
Ichthyornis: (Dubbed as Hopper) Do I look stupid to you? Let's just think about it for a minute! If he was one of you, WOULD HE BE LOOKING LIKE CITIZEN OF OUR GREAT NATION?!? I know a member of our nation when I see him, and he fits my case. Same beak, same wings, same size, EVEN SAME NAKED BODY!
Lord Shen: Well, you sure look much of a nudist yourself with no pants on!
Ichthyornis: YOU INSOLENT PIG-DOG!!! (Takes out a crossbow, and aims it at Shen)
Lord Shen: YIPE!!!
Ichthyornis: Unhand innocent bystander, or things will get inconvenient!
Lord Shen: Oh, really? You and what army? (Suddenly, many other Ichthyornises riding other raptors appear with crossbows, pointing them at his face)
Ichthyornis: THAT army!
Icky: Whoa, whoa, whoa! Put your...gun-bow-and-arrows down, sir!
Ichthyornis: They're called 'crossbows', sir.
Icky: Whatever. Anyway, Lord Shen is telling the truth. I'm not from this place.
Ichthyornis: Clearly, this bastard is blackmailing you.
Icky: (Scoffs) How stupid can these guys be?
Ichthyornis: STUPID?!? I'll have you know, I'm not stupid! I have a brain! Here's a picture of it! (Shows him the picture)
Lord Shen: (Laughs) Like looking in a mirror.
Icky: Shen, please, you're not helping! Look, sir, I can prove it! (Brings out a group photo of the Lodge) Here, looky and weep.
Ichthyornis: (Looks at the picture)...Strange. An Ichthyosian bird from another world?...Is that even possible?
Icky: Hey, pal, I don't even know anything about this place. I didn't know what a cross-thingy is, what made you guess I was from here?
Ichthyornis: Hey, you look exactly like rest of the people here, how else would I be convinced of this?
Icky: You could've just asked!
Ichthyornis:...Okay, my apologies, other-worldly Ichthyornis. Stand down, men! (The other Ichthyornises put away their crossbows) I guess those rumors are true. There ARE other Ichthyornis birds beyond stars. The imprisoned Dr. Wordy was right.
Icky: Well, here's the thing, and this may come as a shock, but...well, dinosaur worlds like this are...far few in between.
Ichthyornis: They are? What are other worlds like?
Icky:...Do you really want me to say it?
Ichthornis: This is very concerning sudden reveal, other-worldly Ichthyornis, of COURSE I want you to say it. By the way, the name is General Armory, Commanding Officer of Ichthyosian Imperial Army. What is majority of this universe?
Icky: Well...(Nervously laughs)...firstly, there's more than one universe. Trust me on this one, I'll get to it in a moment. Secondly...um...do you know those loincloth-wearing weirdos I...presume you hunt as sport?
Ichthyornis (General Armory): Простите?
Icky:...Uh, I don't speak Russian.
General Armory: I say 'Pardon me'.
Icky: Oh, uh, well, there's sentient versions of those guys. Don't believe me? The peacock's sheer proof of that.
General Armory: Well, actually, those guys USED to be sentient, until...that day. We've had a lot of other-worldly settlers who have been showing us a few things.
Icky: I'm sorry, what do you mean by 'that day'?
General Armory: I'm afraid that's strict information. The Emperor doesn't want anything to happen to his empire. But, damn, is he never gonna believe me about this...unless...unless you and alien Fan-Butt-Bird will serve as evidence.
Lord Shen: YOU CALL ME A WHAT?!?
General Armory: It's what we call native birds where males have giant tail feathers. We call them 'Fan-Butt-Birds'.
Icky: Oh, good Lord, you seriously shouldnt've called him that!
Lord Shen: (Gets angry) INSULT ME, WILL YOU, YOU OVERGROWN SEAGULLS?!? AAAHHHH--(Armory quickly fires a crossbow arrow at his chest, knocking him out)
Icky: OH MY, GOD, DID YOU JUST KILL HIM?!?
General Armory: Niet, we just shot him with tranquilizer arrows. It'll keep him asleep for a while.
Icky: Uh...okay, let's just talk for a moment, General Armory.
General Armory: We will not stun you. Tis' against Ichthyos law. 'An Ichthyornis shall not hurt an Ichthyornis'. You have no idea what the penalty is for violation of that rule.
Icky: Well, thank you. But...uh...what're you gonna do with Lord Shen?
General Armory: Well, if he is indeed one of your allies, we shall try and convince Emperor to spare him. But it is very unlikely Emperor Jerky will allow that. He is fair, but firm. He doesn't take kindly to other-worldly beings such as this 'Lord Shen' guy.
Icky: Well, that's a relief...in some sense.
General Armory: Now, you must tell me, who are you?
Icky: My name is Icky. My name was actually spelled I-C-H-Y, but the producer plays by his own rules. I am a proud member of the Shell Lodge Squad.
General Armory: The Shell Lodge Squad? Impossible. They're just myth.
Icky:...I can tell I owe you a lot more answers, huh? See that picture I showed you earlier? Yeah, that's basically us in a nutshell.
General Armory:...Well, to be perfectly honest, I feel pretty stupid for insulting and/or knocking out legend.
Icky: Oh, don't worry, he's a tough old bird. He once survived getting beaten up by a crazy sadistic black bird and an insane rat once. Hell, he survived an explosion to the face.
General Armory: Well, it's kind of a long walk from here. You might as well enjoy scenery, Mr. Icky.
Chapter 4: Emperor Jerky
A Village-Like City
Armory: Welcome to Emperor City, the capital of Ichthyos.
Icky: (Sees the city being surrounded by metal statues, red energetic tubes, and prehistoric plants and trees spreading all over) Wow, classy. You have a lot of plants here.
Armory: Indeed. Plants make us feel like we're enlightened, and like we're in tune with nature. Even houses are filled with them.
Lord Shen: (Chained up) Well, might I ask, what are those red tubes connecting to the ground and all the houses?
Armory: Why, they are source of our world's power. We harness geothermal energy from underground in power plants that are programmed to shut down every Saturday from 12:00 AM to 12:00 PM for cooling cycle so we can ensure that our planet doesn't superheat and explode.
Icky: You know, I wonder why the Mole Men we encountered in WB Camelot didn't think of that process?
Armory: We have been told before about new power source like electricity, but making power matrix that uses it would cost billions. It cost us billions to make all 25 power plants on Ichthyos, and shutting it down and dismantling it could be pretty hazardous.
Icky: Wow. May I ask...are you really that intelligent? Judging by the crossbows you used, I could imagine that if you were intelligent, you would've come up with guns.
Armory: We don't use those kinds of weapons on this planet. We believe they are war weapons, and war isn't something we believe can solve problems these days. Even Emperor Jerky doesn't appreciate starting wars. That's why we only use these crossbows and some melee weapons.
Lord Shen: Well, I guess that is an understandable gesture.
General Armory: Now if there are no more questions, then we must continue forth. (After moving through two house gaps, they stop) Behold, our great emperor's castle. (They see a giant castle with stone walls and built-in trees, and a royal yard containing granite-plate paths, 2 fountains, and a silvery statue of an Ichthyornis with a spear)
Icky: Wow, what an abode this is. And who's the statue over there?
Armory: That is our ruler, Emperor Jerky. His kingdom is wide and huge.
Icky: How huge?
Armory: The whole universe. He possesses power greater than anything and anyone.
Lord Shen: So he self-proclaims himself as the ruler of the entire universe just because he runs a very successful empire? Egotistical much?
Armory: Normally, I'd be offended by that, but I do somewhat agree. He tends to be...high and mighty. But that can't be of help when you have powers of God, in the form of sacred royal Scepter of the Ancients. He possesses great magic, the ability to create, heal, manipulate, and if provoked, to destroy.
Lord Shen: Wow!...Well, I might have to warn you that kind of power in the hands of someone who tends to have an easily-bruised pride is a dangerous combination.
Armory: (Laughs) You talk like his sister, the Imperial Princess....Not that I don't share that concern. His parents didn't originally intend Emperor to bare such a gift, but they died of mysterious sickness before Pretty can take scepter officially, so his highness took over instead. Aside from a few...slightly overbearing regulations such as the loss of sentient animal rights, life under the Emperor's rule has been great...provided if said regulations had not been violated.
Icky: I have to be honest here, who would name their kid 'Jerky'?
Armory: It's kind of a custom here. We have great tradition where all our names must always end with 'y'. While it does have it's flaws, like some have to make up some names or come up with common name that ends with y, it's actually worth it.
Icky: Hmm, seems pretty legit.
The Royal Throne Room
Icky: (He and Shen are escorted by Armory and the patrol into the throne room, which is filled with gardens, prehistoric plants, and the throne is made on a tree base, and surprisingly nobody is seen) Wow, you guys really ARE obsessed with plants.
Lord Shen: Uh...where is the Emperor?
Armory: Don't be discouraged, мой друг. His highness likes to...make entrance.
Lord Shen:...The Emperor likes to make an entrance? Isn't an Emperor supposed to be sophisticated?
Armory: Don't look at me. I don't question it, I just accept it.
Icky: Well, when exactly will he come--(Suddenly, the room gets dark, and spotlights shine on the center of the room)
Lord Shen: What in Celestia's mane?!? (Music begans to play, as Emperor Jerky appears as a dull-green Ichthyornis with a green-yellow and black semi-armored robe which is a blend between Emperor Kuzco's robe, Jafar's cape, and armor similar to the kind in the 2001 Planet of the Apes, armed with a golden scepter with a magical glass orb on it omitting magical engry of all colors, and starts to dance)
Emperor Jerky: Oh, yeah!(This begins to play)
Icky:...Whoa! It's not the only time a character started his introduction to us in song.
Lord Shen: It's so pointless, I'm starting to get used to it.
Emperor Jerky: SILENCE! I won't have you two intruding honkers talking bad about me! Now, what breed of damn fool do you have to be to just land on our planet without a code clearance?
Lord Shen: For your information, Emperor, we crash landed by mistake. We had no intention to eavesdrop on your homeworld.
Emperor Jerky: Oh, yeah? What, did you fight for the controls, or something?
Icky: Actually, we did.
Emperor Jerky: (Scoffs) You other-worldly beings have been getting stupider than I remember. Did your brains get poisoned by the noxious gases of war? Are WE the only ones in this universe that are blessed with eternal peace?
General Armory: We found them in cave, my lord. They have proof that they're members of mythical Shell Lodge Squad.
Emperor Jerky: The Shell Lodge Squad? You mean that crazy legend about a team that rides in a flaming hot comet that can travel at the speed of light, and keeps our universes' stars from turning red with war? HAH! These two CLEARLY don't look like any warrior I've ever seen in my lifetime. They look like they're good for just wiping out communities and cracking lame jokes!
Icky: How rude!
Lord Shen: Well, I'll have you know that we are WORTHY heroes. I don't know how you came to that legend since Armor-Beak here told us that you had other-worldly settlers here that taught you how to live like them, but know right here, right now that we are DEFINITELY HERO MATERIAL!!
Emperor Jerky: Is that so?
Lord Shen: Yeah! What, did your parents teach you that you can't judge a book by it's cover?
Icky: SHEN, PLEASE, DON'T MAKE A FOOL OF YOURSELF!! We apologize for this, your highness, but we've been through too much trouble lately. We did come here by accident, and we're trying to find a way back home. You wouldn't mind helping us, would you?
Emperor Jerky: And what makes you think I know anything about those machines you call 'spaceships'? None of us have been off-planet, and we prefer not to expose ourselves to the crossfire of war.
Icky: Actually, sir, there's no wars out there. If your legend says we Shell Lodgers stop wars, then you should know that we do exactly that. Besides, there's a few things you should know about this legend of yours. We don't just prevent wars. We do much more than that.
Emperor Jerky:...Surprise me, fellow Ichthyornis.
A Few Minutes Later...
Icky:...So you see, that's what we're meant to do. We are meant to keep the UUniverses safe from evil and conquest.
Emperor Jerky: Hmm...Interesting. ("I can't believe it! Hundreds of heroes forming only one group. But something boggles my mind...what if these heroes discover my true intentions?...What if they wind up dethroning me?...I must make sure that does not happen. And I know just how to do it. I'll befriend these simpletons to the point they won't be able to believe anything about such things.") How's about, invite you guys to dinner?
Icky: Ah, sweet! Did you hear that, Shen? We get a free lunch!
Lord Shen: Good. Anything's better than the dirty fishes in that river. But as long as I'm not treated like one of those animalistic beings out there, then I'm good!
Emperor Jerky: Is that a challenge, mister?
Lord Shen: NO!
Icky: NO MORE OF THAT, SHEN, I MEAN IT!! We'd be delighted to join you for dinner, your highness.
Emperor Jerky: Good. We shall begin at 12:00.
???: Jerky? Have you seen my lucky bracelet?
Emperor Jerky: ("F**K, it's my sister!") Uh...NO, I HAVEN'T SEEN IT!
???: Are you sure?
Emperor Jerky: YES, I'M SURE!!! GOD!!!
Icky: Who's the lady that's calling you?
General Armory: That's his sister, Pretty.
Lord Shen: Oh, of course, the princess you told us about. (Pretty comes out as a purple-colored Ichthyornis with a green and tan dress, the same emerald-green eyes as Jerky, and short black hair. Icky's jaw drops at the sight of her) Whoa, would you look at those hooters!
Pretty: WHAT DID YOU F*****G SAY?!? I'LL PEEL THE FLESH RIGHT OFF YOUR BONES!!!
Lord Shen: I wasn't referring to you, mam! I was refering to the owls out there! (They see a few owls out the window) Their eyes are larger than any other owls I've ever seen.
Pretty: Oh, sorry....Wait a minute...you're not from here, are you? Jerky, who's the Fan-Bu--
General Armory: (Covers her mouth) Don't call him that! Just call him 'peacock'. That's their original name. He reacts horribly to that name.
Pretty: Oh, sorry. Uh...who's the peacock, and that...incredibly charming Ichthyornis?
Icky: Oh, I have a girlfriend.
Jerky: Uhh...um...(Gulps)...Uh, sister, haven't you got a bracelet to look for?
Pretty: Tell me, Jerky! I don't wanna have to report you hiding secrets again.
Jerky:...(Sighs) They're other-worldly beings. Claimed they are members of the Shell Lodge Squad.
Pretty: Really? I thought they were a myth.
Jerky: Well, I don't need to go into the details. I'm inviting them to a dinner party. And I feel it would be much comfortable if you weren't there.
Pretty: (Scoffs) Why do you always disinclude me in every royal party or festivity?
Jerky: Well, 3 things. First off, you always embarrass me in front of guests. Secondly, you question EVERY single thing I do. And third, you once interrupted a royal hunt when we were this close in baging a vermin.
Pretty: Well, it would help if you weren't so damn stern and arrogant all the time. Someday, that attitude is gonna get you in a lot of trouble.
Jerky: That's what you ALWAYS say about me, and I'm just as wise and loyal to my own community as my subjects. But YOU are an exception.
Pretty: Only because it's true.
Jerky: (Shrugs) You are SO infuriating! Sometimes I wish I never even HAD a sister who's just so plum nosey all the time!
Pretty: Nosey? NOSEY?!? I'm only doing what's best for this Empire! Besides, I wish you could show a little concern over your choices instead of just rushing into things like it's your own business.
General Armory: That would be nice. (Jerky bonks him on the head with his scepter)
Jerky: Silence!
Lord Shen: ENOUGH OF THIS SIBLING RIVALRY!!!
Icky: Yeah, I don't argue with MY sister all the time.
Jerky:...My apologies, Mr....uh...
Icky: Icky.
Jerky: Icky. And you are?
Lord Shen: Shen. Lord Shen.
Jerky: Yeah, anyway. Pretty, I need to be alone with these two. I don't need you nosing about in it.
Pretty: I AM NOT NOSEY!!!
Jerky: Nosey, nosey, nosey!
Lord Shen: I SAID THAT'S ENOUGH!!!
Icky: Yeesh, what's with all this 'nosey' accusations?
Pretty: My brother thinks I'm questioning his authority a lot. I'm just doing what's best for this Empire.
Lord Shen: You said that.
Pretty: Look, Jerky! I need to know about these guys before you go naïve again like you did last time. I'm attending that dinner party, and you can't stop me.
Jerky: D'oh! ("With this whiney bitch at the dinner party, easing the duo into my side will be ten times difficult than I wanted!...Unless...I can distract her.") Fine! You win! But no nosing about!
Pretty: (Shrugs)
Jerky: Come, Lodgers! I shall show you to your living quarters.
Icky: Ah, sweet as fish! A stay in Casa de Ick!
Lord Shen: Well, not my first time I spent time in a royal palace.
Pretty: (As the three left, she looked on concerned on what her brother was up to.
Hallway
Icky: So...uh...sir? We've been told your parents died from getting sick. Any revelations on that?
Jerky: (He stopped in his place, and looked down sadly at the floor) I prefer not to reference it. It's just far too painful.
Icky: Eeeh, I take it you lost them at a young age or something?
Jerky:...Depends, how young would you consider, 9 years old would be?
Icky: In Human years, Bird Years or Dog years?
Jerky: Bird years. But since bird years are different depending on the species, I wouldn't worry about it. It all happened when I was the bird equivalent of 9 human years. Leave it at that.
Lord Shen: Well, I think it's best if we hear it.
Jerky: No thank you. I don't wanna be reminded of that moment.
Icky: Okay, maybe we'll ask Pretty.
Jerky: NO! Uh...I mean, sure, whatever.
Lord Shen:...Okay.
Jerky: Honestly, Mr. Icky, are you always this questioning?
Lord Shen: That's not even one of his WORSE attributes.
Jerky: (They enter another room) Well, gentlemen, here is the royal living quarters. (They see the room is lined with tree bases, gardens, shrubs, and the walls are lined by the geothermal tubes. The sofas' material is leopard-patterned, the curtains are red, the fireplace is built in a tree base, and the carpet is the same color as the curtains)
Icky: Ooh, upgrade.
Jerky: I'll come back to inform you when dinner is ready. (He left, and Shen and Icky walked in and sat on the sofas)
Icky: Ya know, Shen? Maybe this won't be so bad after all.
Lord Shen: Quite. Aside from an awkward entrance, I think we're into a fine old time. But, is it me, or are these sofas made out of...leopard skin?
Icky: (Notices the pattern) Oh, no! These guys said they're non-violent. I'm pretty sure they wouldn't eat any of those mute beings out there.
Lord Shen: Aren't you Ichthy...Ichthy...Ichthy-whatevers carnivores?
Icky: Yeah, but we wouldn't eat other sentient beings, even if they're not that sentient. I'm sure they only eat other kinds of meat like fish and squid. In fact, Ichthyornis practically eat just seafood.
Lord Shen: What about the fact that you and Dil tried to hunt Little Foot and his friends? And that time you ate some of the meat on that golden-frilled creature the first time we went to the Alternate UUniverses.
Icky: Hey, Dil introduced me to eating other kinds of meats. You can't blame me for that. Just because we're scientifically sea birds, it doesn't mean we just eat seafood. But that doesn't mean these people feel the same way. They told us they hate violence and wars. Seriously, you worry too much.
Lord Shen: (Sighs) Why did I invite you to go with me on the van, anyway? (Knocking is heard on the door) Who's there?
Pretty: It's Pretty. May I come in?
Icky: Oh, of course. We'd never deny a lady, right, Shen?
Lord Shen: Uh, of course not. You may come in. (Pretty comes in)
Pretty: I'll need to speak with you privately about my brother.
Icky: Wow, nice racks!
Pretty: WHAT DID YOU SAY?!?
Icky: Over there. The racks. (Points at the mideval torture devices)
Pretty: Oh.
Lord Shen: Do you get that a lot?
Pretty: You have no idea. Anyway, I think you should know a few things about my brother before you head over for your meal.
Lord Shen: Sure. I could go for some good knowledge once in a while.
Pretty: Alright. Emperor Jerky...he's not who he says he is. He's actually got a bad attitude inside. Ever since the death of our parents, he's been pretty...aggressive.
Icky: How aggressive?
Pretty: Well, he rules the Empire with an iron-wing, and he sometimes treats his subjects harshly. Like this one time, he kicked out a pheasant that was asking for food. He was like "HAH! You really shouldn't have thought of that before you became PHESANTS!!!" Yeesh, even our parents never said something like that.
Lord Shen: What?!? That's just unfair!
Icky: (Sarcastically) Gee, I wonder why THAT sounds familiar!
Lord Shen: Yzma?
Icky: I didn't need to be reminded, Shen!
Pretty: Well, he didn't use to be that way. When we were only chicks, our parents were wise and caring rulers of the Ichthyosian Empire. He was always inspired by the great healing powers of the Scepter.
Icky: And, let me guess, they got sick, right?
Lord Shen: Well, that's sort of a plot-hole into our story, if the Scepter has such incredible healing powers, why did it NOT heal them?
Pretty: The Scepter was accidentally entrusted by my brother at the time. He was so scared, he couldn't focus, so the Scepter couldn't work for him. Mother and Father...were lost to us. It...really devastated him forever.
Lord Shen: I know such a feeling.
Pretty: My brother soon became obsessed with making sure no loved one will ever die again. He plotted to make a spell that'll grant all who lived on Ichthyos immortality. But...a monkey servant accidentally ruined it by spilling ink, and destroyed all my brother's work, devastating him even more. He punished all the other-worldly settlers of this world, which are all not Ichthyornises, by sending them literally back to the days of insentience. They became primitive simpletons ever since. Afterward, Jerky made a law that forbidden other-worldly beings' rights on both Ichthyos and it's Empire.
Lord Shen: Well, THAT explains why he was so...well...jerky.
Icky: So he basically made the other sentient animals here primitive and took away other-worldly rights as a way to further degrade and humiliate them for screwing up his dream?
Pretty: Yes. My brother is still trying to rebuild the lost immortality spell.
Lord Shen: He is?
Pretty: Yes. He was introduced to the inevitable end of his parents' lives at a young age. Any child exposed to death will have disastrous results in their later years.
Icky: So he's insane, racist, controlling, and a big jerk because he's afraid of death?
Pretty: He also wants to make it that no one, not even me despite our disagreements, would never be lost to him from death. I can't even think that he might not be the only one who suffered a similar problem. It's disgusting the way we treat other-worldly beings since the day he made that law.
Lord Shen: (Starts realizing, and voices of him angry at Celestia are heard in his head, and he soon gets a worst-case scenario in his head)
Shen's Worst-Case Scenario
Celestia: (Dressed in a more dark-queen attire) MOVE FASTER!! ALL OF YOU, ENTER TOWARDS THE POOL OF NEVER-ENDING LIFE SO I WOULD NEVER LOSE ANOTHER!! I NEVER WANT TO FEEL THE PAIN OF DEATH EVER AGAIN!!
Twilight: (Ponies, even Twilight (as a unicorn) and the Mane 6, are forced to be dragged in chains to an ominous vat of magic liquid) PRINCESS, PLEASE!! WHY ARE YOU DOING THIS?!?
Celestia: I must not lose you like I lost my parents! You shall become immortals like me. Nothing will be able to harm you. Nothing!
Reality
Lord Shen:...Yeah...me neither.
Pretty: Still, I feel there's something else he's not telling me. Something...dark.
Lord Shen: I felt the same thing as well. Perhaps he's trying to hide something from us, and he fears we might interfere with it.
Icky: Well, I guess we need to find out what it is, and fast. If it is indeed dark, we need to stop it. Iago never gave up when we were on Pastoon, and neither will I. We will not rest until we find out what's going on.
Pretty: (Hugs Icky tightly) Oh, thanks a bunch, Mr. Icky! I owe you very gravely!
Icky: CHOKING, NOT BREATHING!!
Pretty: Oh, sorry! (Lets go of Icky as he gasps for air) Well, I'd best be going. Good luck. (Leaves)
Icky:...Well...so much for things looking up.
Lord Shen: I have to admit, she was what her name suggested.
Icky: Indeed. If I didn't already have a girlfriend, then I guess the plot would be telling me to get together with that lady. Even that hug didn't get me since she almost choked me to death. (Shen scoffs) Oh, so you think that's funny?
Lord Shen: Sorry, Prehistoric One, I just can't help it.
Icky: Well, let's just think on this. We can't let Turkey Jerky know her sister told us about him. He's expecting us to be oblivious to his plans.
Lord Shen: Agreed.
Chapter 5: Things Get Icky
Dining Room
Jerky: (He, Lord Shen, and Icky are seen in a large room with the same red curtains, the same rows of geothermal tubes, and the same lines of tree bases. There is also a long table made of silver and wood with lots of food, and Emperor Jerky sat in the main regal chair in front of the table itself) I should tell you some of this is seafood. We Ichthyornis, since we're sea birds, mainly eat seafood like crabs, fish, squid, shrimp, lobster, snails, and oysters. I, for one, find oysters to be my favorite. They're actually considered the most nutritious when eaten raw. (Slurps up an oyster)
Lord Shen: Blech! If it wasn't for that story about the Walrus and the Carpenter, I wouldn't have been disturbed by the consumption of oysters, even if I wasn't there when it was told.
Icky: And by God, look at all this food! He eats like a king times 1000.
Jerky: Slight correction, I'm an emperor. Emperors eat much better than even the richest king in the universe, or UUniverses as you say it is. Now dig in. Dinner is lovely today.
Icky: What's for din-din other than the seafood?
Jerky: Only the finest meals of our nation. Freshly made and killed from a hunt.
Icky: OH, BOY!!!
Lord Shen: GROSS!!!
Icky: I'll eat any kind of meat, I don't care WHAT it is. (Lord Shen smacks him) WHAT?!?
Lord Shen: Those are former sentients you're about to eat, Prehistoric One! I am NOT gonna eat that stuff! Besides, I don't eat meat. I'm from a world where everyone, even the carnivores, are mostly vegetarians. I am no exception!
Icky: Lord Shen, I'm from a world where it doesn't matter what you eat unless it's of your own kind. So PLEASE don't criticize me. I grow up from a freaked up neighborhood!
Lord Shen: (Shrugs) Fine! Have it your way, carnivore.
Jerky: Yeesh, I see SOMEONE got a visit from the Devil himself.
Icky: Trust me, you don't wanna get him ticked. He's a former evil warlord, and he's one badass bird.
Lord Shen: (Gasps, with his teeth clenched) I can't believe you told him that!
Jerky: That is alright, Fa--(Lord Shen grins angrily at him)...peacock. I respect you even though you are a former member of this 'Villain League' you speak of. Please, do not get your undergarments in a twist. Our first meal is Billed Bird Al-Orange. We snagged him in a middle of a mating ritual with a female variation.
Icky: (With a disturbed face)...Dude, you killed the poor dude trying to get laid?!? Okay, I may be a predator, but I at least have the decency to NOT eat a guy when he was gonna have the biggest score of his life.
Jerky: (Rips off a leg from the cooked duck) Suit yourself. Feel free to the Le Lobster Al-La Cream if you want. (Feasts on the duck leg)
Lord Shen: I am curious, your highness...where did this tradition of eating these 'vermin' come from?
Jerky: Simple, they multiply like rabbits. All they do is eat, poop, sleep, and have sex. They're almost all over the place! Just killing them and hanging their heads in your private quarters wasn't doing it anymore, and there was also a meat shortage when all the dinosaurs we normally eaten migrated too far for our warriors to follow, so I metaphorically killed two birds with one stone. I also literally done that yesterday.
Lord Shen: Uh...I'm concerned because I've seen one here...you don't happen to eat peacocks, do you?
Jerky: Oh, to be perfectly honest, we tried that once. Tasted awful. Tasted like raptor poop. We decided we only hunt Fan-Bu--I mean, peacocks, to turn their tails into giant feather-dusters. Our homes have never been cleaner since then.
Lord Shen: Our feathers can be used as dusters?
Jerky: Yeah! And wait until you hear what we do to ostriches here! You see, we take them by their heads, and we shove them in their-- (Some Imperial Guards walked in the dinner room) OH, WHAT IS IT?! I AM HAVING DINNER WITH GUESTS!!
Guard #1: Pardon our interruption, your imperial highness, but we caught another alien-colored equine with the weird tatoos on their butts. We believe she's associated with the other ones we've caught.
Icky: Uh-oh...(Whispering to Shen) Why do I have the feeling I have a complete idea what he's talking about?
Jerky: Where is this equine prisoner?
Guard #1: We have her outside the door, sir.
Jerky: Wow, you guys really think ahead, don't you? Well, doesn't matter, bring her in. (Some soldiers dragged in a blue Equestrian pony in archeological clothing and a rope and pickaxe as a cutie mark, and looks injured) Well, you're yet another addition to the horse aliens we've been hearing about these past few months. I think you'll find that it was very ill-advised showing up here! Exactly what are you and the others we captured and imprisoned are you little horses anyway? Spies? Thieves? ASSASSINS?!?
Pony: Please, we're just here for a peaceful expedition! My name is Buried Logic, and we came here only to study this undiscovered world. We heard stories of a lost prehistoric world and only wish to study. Honest!
Jerky: Oh, sure! Last time I listened to an excuse like that, a gang of punks lead by a bushy-tailed rat dunked my head into the royal toilet and escaped before my guards could catch them. I smelled like poo water for days!! No royal shower can wipe away the amount of shame those douche bags wiped on me! Sweet Icky Jesus!
Icky: Aw, no! That sounds like Greasy and his Fancy-Pants Jerk Gang.
Lord Shen: Well, that explains why the guard policed me for being different.
Jerky: Oh, do I have wonderous ideas on how to punish you and your associates. And I have a juicy one. But I want all of her friends here at once. Oh, and bring in Dr. Wordy while your at it, he's due for his execution date. Good for me, I get to kill two birds with one stone again, metaphorically!
Lord Shen: Oh, dear!
Icky: Aw, geez! And I was starting to like this dude!
Jerky: Sorry for the short dinner. But something even better popped up. Execution by yours truly.
Palace Grounds
Jerky: (Buried Logic, some other archeological ponies involved, and a white-colored Ichthyornis with a gray-blue lab coat, glasses, a scratch on his beak, and has spiky hair are seen bound by chains, as Jerky stood before an entire audience with the scepter in his hand) My people! Today, we shall witness a double whammy! The punishment of some alien spies, and the loony Dr. Wordy! Their sentence: Death by being wiped away from the face of existence!
Buried Logic: NO, NO, PLEASE, NO!!
Lord Shen: Prehistoric One, we can't let this go on!!
Icky: I know, but how will we stop it?
Jerky: Now, the aliens just wasted their final words! But you, Dr. Wordy, I think you earn at least a final say before I undo your creation of being real. Well, good doctor?
Dr. Wordy: (Dubbed as Cinema Snob in Kickassia) Oh, I've got something to say! Vhen I helped my home in Ichermany, I had a dream of freedom and justice and honor. But now I see it's been shanghaied by ZE DUMBASS PECKERFACE ZAT SITS IN ZE THRONE!! You really know how to put ze 'dick' in 'dictatorship'!
Jerky: You're out of order, Wordy!
Dr. Wordy: YOU'RE OUT OF ORDER, ZHEY'RE OUT OF ORDER, ZE WHOLE IMPERIAL SYSTEM IS OUT OF ORDER!!
Jerky: I AM the system!
Dr. Wordy: I KNOW YOU'RE ZE SYSTEM, ZHAT'S MY POINT!!
Jerky: I know, it's just a little redundant!
Dr. Wordy: Vhat I'm trying to get across is F*** YOU! (Everyone gasps)
Jerky: TREASON!! TREASON, I SAY!! And people say I don't try to be reasonable.
Icky: Wow, he sure has some German guts!
Jerky: Oh, what the hell am I doing wasting my time listening to you cuss like a German stereotype? It's time for the undoing of your existence! Say "Tschüss", suckers! That's 'bye-bye' in German, by the way. (He pointed the Scepter at the chained souls as it starts to omit a dark-red mist of energy) From this moment forth, you shall die happy knowing you were brought down by the Emperor of the whole universe, Emperor Jerky! 3...2...1-
Pretty: JERKY! (Appears) What're you doing?!?
Jerky: I am executing these alien species for intruding on our planet without a code clearance.
Pretty: And why are you executing Dr. Wordy?
Jerky: I put him up for execution days ago. I'm not gonna let you interfere again, Pretty, so molt off!
Pretty: But you know the law! An Ichthyornis is not allowed to kill another Ichthyornis!
Jerky: What?!? D'OH, I HATE IT WHEN THE LAW GOES AGAINST ME!!! (Shrugs) Fine! I shall not execute him...I'll just let starvation do it for me. TAKE HIM BACK TO THE DUNGEON! (The Ichthyornis guards do that) Now, if you would kindly pardon me for a few--
Pretty: AND ANOTHER THING...
Jerky: Aw, diarrhea juice!
Pretty: Those are harmless researchers your trying to kill. They didn't know about a code clearance. They thought they would be entering a primitive planet.
Buried Logic: It's true! We didn't know your kind would be sentient, honest.
Jerky: Sis, these aliens can't be trusted! They could be spies! Thieves! Assassins sent by other-worldly police forces to overthrow me!
Icky: Buddy, take it from me when I say those are not the kind of aliens you're looking for. I mean, they're Equestrian ponies. The most lovey-dovey bunch you would ever meet. They take good morals like a religion.
Jerky: Oh, come on, not you guys, too! Let's be reasonable, for God's sake!
Lord Shen: I'm sorry, Turkey Jerky, but here's where we cross the line. Your unethical treatment of your subjects, what you did to non-Ickys, and your distasteful and willful prosecution of clearly-unthreatening visitors, along with what we had been told about you, quite frankly makes you unworthy of maintaining your undeserved title as Emperor.
Jerky: But...but...the Scepter, and my parents, chose me to be the Emperor of my people. Are you questioning the will of my family AND the Divine Ancients?
Icky: No, we aren't. We're saying that they clearly didn't realize how crude and selfish you are when they chose you as the new Emperor. And I thought Kuzco was a real whiny emperor. Nothing against him like that, but there was moments where he went too far, and this one time, it literally was almost the end of him.
Jerky: That does not make it sound like you're not questioning them at all.
Lord Shen: Icky makes a good point. I think I know who rightfully deserves to rule your empire.
Jerky: Are you insinuating that--
Lord Shen: As a matter of fact, good sir, we are! Pretty was meant to bare that thing. They were gonna reconsider making you Emperor until that sickness happened!
Jerky: HOW DARE YOU SAY JUST LIES?!?
Lord Shen: They are the truth, your royal jerkiness!
Icky: Yeah, General Armory told us before we even met ya!
Armory: (Got nervous) Guys, seriously too much detail!
Jerky: Armory, I can't believe what i just heard!! FROM ALL OF YOU!! LIARS AND BETRAYERS?! I AM TRYING TO SAVE MY PEOPLE FROM THE ETERNAL ENSLAVEMENT OF DEATH, AND THIS IS THE THANKS I GET?!?
Icky: Don't get us wrong, that's an ambitious goal here, but in all seriousness, you're kinda making a lot of stupid things here.
Jerky: I'M NOT, I'M NOT, I'M NOT!!!
Icky: Wow, you're really not a sophisticated emperor at all. I mean seriously, turning the former sentient animals into dumb amimalistic beings that're hunted for sport and even eating them? Major points lost there! Then there's imprisoning the smartest guy in the world just because he discovered something like us. But the biggest thing of all, your sister, who you seem fancy to treating like dirt a lot, claims you're up to something big!
Jerky: (Screams as he goes into an extreme temper-tantrum) I AM NOT!! THAT TEARS IT! GUARDS?! GUARDS?! (The guards began to surround Shen, Icky, Pretty, Armory and the chained ponies) Arrest them at once! (The guards pin them down)
Lord Shen: (Sighs) So much for ending things peacefully.
Jerky: I want them all placed in the dungeon! I want them ALL to starve to death! Those Lodgers are NOT to leave this planet alive.
Lord Shen: Joke's on you, Turkey Jerky! It's only a matter of time before the rest of the Lodge comes to rescue us and stop you from wreaking treachery to this planet.
Jerky: No matter. I have a special surprise for them.
Icky: Oh, really? What's that? You have no missiles and no lousy bombs or guns to surprise them with. That's why your imperial army will FAIL to go up against our van that we...crashed on this planet...and they...crap!
Lord Shen: Relax, Ickster! I recall leaving my wolves in charge of keeping my experimental portal device. They're sure to locate us both, and Turkey Jerky will be sorrier than a child who acts out at his teacher!
Jerky: ENOUGH BACK TALK!! DESTROY THEM!! (The guards charged, but Shen acted fast and used his tail feathers to smack them away while Icky pounces on Jerky and struggle for the scepter)
Icky: SHEN, GET THE PONIES AND PRETTY OUT OF HERE!! I'LL HOLD THIS JERK OFF FOR AS LONG AS I CAN!
Pretty: (They free the ponies, and flee)
Jerky: AFTER THEM, YOU IDIOTS!!! (The guards persue them) Foolish bird! You cannot defeat me! Hell, you cannot even harm me! An Ichthyornis shall not harm another, remember?
Armory: Actually, sir, that's not entirely true.
Jerky: What do you mean, Armory?
Armory: Well, your parents had altered the law. Now it says that an Ichthyornis cannot harm another Ichthyornis UNLESS NECESSARY.
Jerky: WHAT?!? Why wasn't I told?
Armory: Because your parents had their suspicions when they left you in charge of the Empire. They knew you would try and hurt innocent lives, so they...ordered us to never inform you in order to make sure there were no casualties.
Icky: HAH! (Kicks him in the crotch as he does a Tom scream)
Jerky: ARMORY! You're fired! F-I-R-E-D, FIRED!!!
Icky: Technically, he's not! When me and Shen are done here, you won't even be the boss of rats anymore. We'll make sure you go down like a puss if it's the last thing we do, and you can stick your beak in it! And just for making fun of Shen...(Icky kicks him in the crotch again as he Tom screams again, and Icky takes the scepter from him)
Jerky: (High-pitched voice) MY SCEPTER! GUARDS, DON'T LET THEM ESCAPE!! (The guards presue Icky, Shen, Pretty, the ponies and Armory)
Armory: I'll be right back, guys, we just need to bust out one more soul.
Pretty: Please be careful, General. (Armory flew off in another direction)
Icky: I really wish the Penguins were here with us! Heck, I wish any of the Lodgers were here! Then we would've had a quick escape plan.
Lord Shen: We need to get out of the city!
Pretty: I can show you the way out! We'll take my raptor!
Lord Shen: Are you sure it can hold all of us? It's not like riding a horse, it's like riding an ostrich.
Pretty: Clearly, you haven't seen my raptor.
Buried Logic: I don't seem to get this.
Pretty: Just come with me! (They run away from the guards)
Jerky: THEY'RE ESCAPING!! CALL IN THE SHARPSHOOTERS! (6 Ichthyornis guards aim and fire their crossbows at them)
Pretty: GET DOWN! (They duck into some cover) Blast those sharpshooters! With them, we'll never get to the pen.
Lord Shen: Relax, I got this! (Throws his blades at the Ichthyornises) MOVE, MOVE, MOVE! (The group dodges crossbow fire and they manage to make it into a giant cellar made from metal)
Pretty: (Breathes in) Right, we're here. (They see that they are in the pen with dozens of Deinonychus raptors are seen shrieking at them, startling Shen, Icky, and the ponies) Whoa, easy, they're harmless! (The raptors are shrieking viciously at them)
Icky: Harmless my ass!
Pretty: Oh, shut up! Come with me, I've got a big enough raptor for all of us to ride on.
Pony Archeologist #1: What kind of species of raptor is big enough for all of us to ride on?
Pretty: (Whistles) OH, VALIANT! (A feathered and beaked raptor much larger than the others appear)
Icky: HOLY F*****G CHRIST!!! YOU HAVE A GIGANTORAPTOR?!?
Pretty: Yeah. Royalty always has the biggest rides. Guards only get to ride the Rush Raptors and commanding officers get to ride Fleet Raptors. As for us royalty, we get to ride Colossal Raptors like this one. (The Gigantoraptor shrieks softly at them, and Pretty giggles) He's saying 'hello' to you.
Icky: Goddamn! I thought the Utahraptor that General Armory rode was the biggest steeds you had, but THIS creature just took it to an extremely erratic level!
Lord Shen: Uh, Icky, how did you know about the bigger raptors like that Utahraptor that General Armory was riding? Aren't they from the Early Cretaceous while your world is in it's Late Cretaceous days?
Icky: Well, you'd be surprised what you learn when you're on vacation on different dinosaur worlds.
Pretty: Yes, that species survived on our planet thanks to adapting better than any other world. Now get on. (They do that) HYAH! (Valiant the Gigantaraptor shrieked and took off at surprising speed, bursting through the cellar door and knocking over every guard that tries to enter it)
Guard #1: NO! THEY'VE ESCAPED!!
Guard #2: Then we have to persue them! The Emperor will lose it if we don't return with results.
Guard #1: But our raptors are too slow to even catch up with a speeding Colossal Raptor, even in numbers.
Guard #2: Then we'll have to use our new rides.
Guard #1: What new rides?
Later...
Guard #1: Ohhh, THOSE new rides! (They have a large Triceratops)
Guard #3: Uh, Swiftly, aren't the Three-Horn Plateheads very, very, VERY difficult to ride?
Swiftly: Oh, I'm sure it won't be too hard.
Hospital
Swiftly: (He and the other guards are seen in full-body casts except for their beaks)...I lay corrected.
Jerky: (Arrives and sees this) Crap, this is gonna be a great snag in my plans! I have to get my scepter back. I must speak with Wordy again.
Dungeon
Jerky: (Walks in, but his eyes cartoonishly engorge as he sees the jail guards unconscious) GREAT FEATHERS OF ICKY JESUS, WHAT THE HELL HAPPENED HERE?!? (Flies over to Wordy's cell, and sees it's empty)
Jerky:...ARMORY!!!! Oh, he is DOUBLE fired...if that's even possible. Alright, it's time I got out the big guns. Time for my secret weapon.
Large Room
Jerky: (Pushes a button, and a huge door opens up) (Whistles) Oh, CRUNCH?!? (A shadow and large familiar footsteps are heard, and a large bellowing roar is heard) It's time to get to work!
Chapter 6: The Quest Begins
Tropical Jungle
Icky: (A camp is seen as Lord Shen is scraping his blades and watching over the scepter, Pretty is feeding Valiant, the Equestrian Archaeologists are having some fruit, and Icky is seen helping Pretty) I'm so glad we escaped that hellhole without a scrape! Your brother sure took his rule too far.
Pretty: Well, we can't move until Armory catches up with us after...whatever he needed to do.
Lord Shen: Then, we find a way to escape from this rock!
Icky: Well, first things first, Shen, clearly these people need us to save them from Turkey Jerky's cruelty. We'll be lucky if the Lodgers come to help us out. That is, if they find an alternate means of travel.
Lord Shen: Well, if you're sure we have to help these people, then I am a peacock with a sense of order for such. We just also need to make sure Jerky doesn't complicate the Shell Lodge's rescue mission. I'm sure you've already called them, so they're sure to be here any moment now.
Icky: Yeah, no joke. Pretty? Any idea how this battle is gonna go down?
Pretty: Well, you've probably learned by now that we hate the idea of using guns, bombs and missiles since we believe they account for war, which we despise. This battle will not count for a war, only as a conflict. But that doesn't mean they won't have weapons as strong as a gun or bomb. We actually also ride other kinds of dinosaurs.
Icky: Really? Well, what's in the deadly superweapon department?
Pretty: As far as I know, the worst you have to worry from my people is our vast imperial army. Fortunately, they could only be intimidating for so long. The minute things begin to go south, EVEN without guns or missiles, and with just crossbows and raptors, they'll turn tail and run. It's bad my brother's ignorance is even affecting our armies competence. In fact, there's only one true threat to any enemy, and you just stole it.
Icky: Oh, you mean the fancy magic wand?
Pretty: It's not a wand, it's a scepter. Wands are smaller. The Scepter is at least just about your height. Without it, my brother can't even hope to be a threat to a pack of Nippers.
Icky: (To Lord Shen) She means a Compsognathus, by the way. Just one of those dinos that aren't from my world's time period.
Pretty: All of our people's greatest defenses from past threats were from the scepter....(Sigh) Ironically, it was in the hands of one.
Icky: Well, if this thing is so good, why was Turkey Jerky able to use it with absolutely no problem? If anything, shouldn't these 'Ancient Divines' decide that Jerky wasn't up for the job by now? I mean, I consider turning sentient beings into animalistic morons and eating them and prosecuting innocent ponies pushing it.
Pretty:...I...I am confused as to why as well.
Buried Logic: Yeah. I had no idea this planet was hostile, nor did I need to have a code clearance to enter. I knew this planet was prehistoric, but I actually thought they didn't have that advanced a culture, or they didn't have one at all.
Pony #2: It's true. We've been studying Ichthyos since last week.
Lord Shen: Well, we know we have to get Turkey Jerky dethroned, and make Pretty the new empress. She's more fit to rule the Empire than him.
Pretty: Yes. I've had time to learn about running an Empire, so I'll be much better at running it than my brother.
Icky: But now that he knows that his parents altered the 'Not hurting another Ichthyornis' rule, we can't hide behind that rule anymore.
Pony #3: So what're we gonna do?
Lord Shen: We're gonna replace Jerky as Emperor, help the Shell Lodge arrive safely, keep the scepter away from Jerky, and get the muted and unsentient animal beings back to their normal sentient selves.
Pretty: I know it isn't gonna be easy. The Empire's Imperial Army is no pushover....well, outside of being mostly incompetent. Their raptors are incredibly dangerous. But they don't just ride raptors. The Army gets to ride several other kinds of dinosaurs. They also ride Swift-Kites, Numbskulls, and they have been learning to ride some Sprinters for a while.
Lord Shen: Okay, I'm sorry, but we other-worldly beings don't recognize names like THOSE for dinosaurs. We only know them by scientific names, so we can't identify them through the names you just gave.
Icky: Shen, they do the same thing in my world. When she says 'Kites', she means pterosaurs, by 'Numbskulls', she means pachycephalosaurs, and by 'Sprinters', she means Struthiomimus.
Pretty: Actually, we do know those names. It's just that since we live with them, we give them common names. Don't your other-worldly friends out there do the same for extant animals?
Lord Shen/Icky: Uh, not necessarily!
Icky: Well, folks from my world do, but the rest do the sciency-name stuff.
Pretty: Fair enough. While we can fly, it is not considerably 'fast flying' given we're essentially just mid-sized birds, so we ride Kites to fly faster, and even use them as offense. The Swift Kites are the best fighters we have, and we rarely ride Colossal Kites. We use the Numbskulls for charging into enemies with their rock-hard skulls. The guards ride Micro Numbskulls which are tough and bulky, but commanding officers get to ride Macro Numbskulls which are much stronger. But that doesn't mean their skulls can withstand all blows, though. A charge into a rock or a tree can fracture it's skull and kill it, or render it unconscious if it's lucky. The charge is only used against opponents. As for the Sprinters...well...let's just say they're one of the hardest dinos to ride on. Both the Swift Sprinters and the Colossal Sprinters are so big and fast, people can easily fall off of their back. We're attempting to ride them for high-speed pursuit, but alas, we had no luck getting it right.
Icky: Yeah, you must be lucky to have some dinosaurs as steeds.
Pretty: Indeed. Our weapons don't do anything they can do. But that's not all. The army has also tried to perfect riding other dinosaurs such as Plateheads, Brutes, and Grunters, but they're extremely tough to ride considering how the Plateheads are tough to saddle and steer and are extremely aggressive, the Brutes are just reckless and their long slender bodies makes keeping balance impossible, and the Grunters have spiked backs and clubbed tails that can crush through armor like it was made of plastic. Therefore, none of them have yet to be properly tamed, so that's out. But the less-hardest dinos we've had to tame were the Stalkers. The two-legged beasts able to hunt efficiently and viciously, and have been known to eat us if given the chance. Crunch is a prime example of that. I've seen Jerky ride that beast like a pro.
Buried Logic: Uh, who is Crunch exactly?
Pretty: He's a Sharp-Tooth we've raised in captivity for 5 years.
Icky: (Dubbed as Skipper) AH, NO! NOT ANOTHER ONE!!!
Pretty: But don't worry, he's incredibly stupid. He gets easily distracted to things like a rotten Three-Horned Platehead carcass.
Lord Shen: Then we must take advantage of his stupidity and make sure Jerky is helpless to keep him in line.
Pretty: Crunch is only competent with the scepter controlling him, though. Without it, I bet my brother's control on him might be...pretty difficult.
Icky: Well, it's a good thing we have it.
Lord Shen: My thoughts exactly.
Icky: Do you think we should destroy the scepter?
Pretty: Oh, I wouldn't do that. It is an important relic to the Empire, and it's our greatest defense. It also helps protect us from any planetary invasions. Without it, our entire planet would be defenseless, and would eventually be destroyed.
Icky: Oooh......
Lord Shen: Then what do we do with it when we stop Jerky?
Pretty: I'll keep it in good wings when I'm Empress. So, when did you say your allies would arrive?
Icky: (He checks his iPod)...In 3 days time. Plenty of time to render Jerky useless and defenseless.
Pretty: But to be on the safe side, we need to make the Ancient Divines aware of this and make it that he can't use the scepter anymore.
Lord Shen: Know where they live?
Pretty: There's stories they lived in the mountains that bleed fire.
Buried Logic: They lived in volcanoes?
Lord Shen: Well, balderdash!...How are we supposed to get their attention?
Pretty: Our bleeding mountains are different. Most of them are extinct, but others are known to have magma pockets deep underground. Luckily, they have been inactive for years. The last time a bleeding mountain erupted was in 1986 at Mt. Darby, which wiped out one of our many cities which is still being repopulated and cleaned. The mountain we're going to is an extinct one with small magma pockets.
Icky: Well, it's not like we could just walk in and say hi. Going into a volcano without burning alive is impossible. Plus, we got civilians. We can't endanger them on what may be like a hazardous quest.
Pretty: Don't worry. There's a safe passage inside the mountain we can use to get to the hidden tomb. We just need to get through many obstacles to get there.
Pony #2: Uh...what obstacles are we talking about here?
Pretty: Oh, you know, the hot stuff, the acrid geysers, the melting green pools, the sharp rocks, the noxious gases, the-
Pony #3: OKAY, WE GOT THAT!!!
Buried Logic: Calm down, Paleo, we've gone through worse scrapes than that. We're adventurers when it comes to studying other worlds.
Icky: And...which volcano are the Ancient Divines in?
Pretty: Their shrine is in the tallest mountain, Mt. Jargotelemon.
Lord Shen: (Sighs) Do we have to climb to the top to get inside of it? Because if it is as tall as you say it is, then it will be difficult and dangerous. I know a relative of mine who tried to climb to the top of Mt. Everest, and 1 day later, POOF, he vanished like magic.
Pretty: Well, actually, no. We can just enter through a crevice. Building the entrance on the top of a mountain extremely high would be dangerous because of all the thin air, the blazing cold, and the air pressure. We Ichthyornis may be 'half-primitive' as you would say, but we're not stupid.
Icky: Well, we never said you were stupid, did we? Do you LOOK stupid? I don't think so. I think you look damn fine pretty. It's part of your name... Well, not part of it, but ALL of it.
Pretty: (Blushes) Well, thank you, Icky. Normally, I'd be aroused by that if it wasn't for the fact that I heard you have a mate in your life already. But it's okay. I don't have an interest for a mate myself until it's time for such.
Pony #2: Wow, look at those lumps!
Pretty: WHAT DID YOU F*****G SAY?!? I'LL BREAK THAT HORN OF YOURS, AND SHOVE IT RIGHT UP YOUR-
Pony #2: I wasn't talking about you, toots! I was talking about the lumps on that log over there! (Points at a log with huge lumps) They look like a tree stump in of itself.
Pretty:... Oh...
Pony #2: Yeesh, what's her problem?
Lord Shen: I don't wanna get into it.
Pretty: Anyway, the journey to that shrine won't take us that long. It might take us only... 2 days.
Lord Shen: Then that gives us just about enough time to stop Jerky in time for the Lodgers to enter and take care of everything. But first, we must ensure Crunch won't remain an advantage for Jerky. I doubt Jerky would have eternal difficulty on the beast.
Icky: Oh, it's easy! We just lure in a Three-Horned Platehead Triceratops and let nature take it's course. Easy-peasy, lemon--(A raptor shriek was heard) SHARPTEETH!!!
Lord Shen: WE'VE BEEN FOUND!! (Footsteps fast approached, and out from the shrubs came General Armory on his Utahraptor with Dr. Wordy riding on the back)
Dr. Wordy: Käse und Cracker! Remind me never to ride on one of zese things again! Zhey make me uncomfortable vhen I'm around zhem.
Armory: Sorry I'm late. We had trouble from getting lost. My humble raptor took some time smelling for you guys. Glad we found you anyway. What did I miss?
Pretty: General Armory! You rescued Dr. Wordy?
General Armory: Well, I guess you should just call me 'Armory' now since I'm fired.
Dr. Wordy: I'm just glad to be out of zat crazy place. (Dusts himself off) Gott!
Lord Shen: You know, Doctor, it sure takes a lot of guts to stand up to an Emperor. Especially to one infamous for being cruelly punishing.
Dr. Wordy: Vell, you get used to it. You know you have to make a jerk look silly by embarrassing ze schweinhund in front of his peers. I'm sure anybody else vould do ze same thing.
Lord Shen: Schweinhund? What does that mean?
Icky: It means 'pig-dog' in German. Playing Team Fortress 2 makes you learn a thing or two.
Lord Shen: What did Turkey Jerky want you dead for, anyway?
Dr. Wordy: Believing in myths. Vhich vas formerly you two, but now I assumed it vould be in addition to ze fact zat I have been considered a traitor just because I simply refused to get involved in zat...insane project of his!
Icky: Project?
Dr. Wordy: I fear to say, he vants to use zat horrid scepter to...cast a spell vhich he crudely refered to as 'Ze Great Ichifying'.
Lord Shen: Am I to assume he plans to turn all of the UUniverses into Ich...Ich...
Dr. Wordy: Ichthyornises?
Lord Shen: Yeah!
Dr. Wordy: Vell, it's another mad project of his, aside from his fruitless quest to cause universal immortality. Though I have seen evidence zis immortality thing may seem plausible, but zhen again, ze incantation is bluntly incomplete since my monkey assistant made...a rather fatal error in his part. But thank ze Ancient Divines without that scepter, he can't even do cheap parlor tricks. If ve are to make sure Jerky cannot ensure his security of his undeserving rule, he must not retain zat scepter.
Lord Shen: We have decided we are to find these 'Ancient Divines' and convince them to undo Jerky's ability to actually use that thing.
Dr. Wordy: Vhat? But, ze quest to ze Divines' Shrine is hazardous. Zhey live in ze fire-bleeding mountain of Mt. Jargotelemon, ze most dangerous of montains nonezeless! No soul has even attempted zat trail, and any fool zat did vas never heard from again...EVER!...I don't even vant to theorize vhat may become of zhose poor fools.
Icky: Then do everyone a favor, and don't. No one's asking you, anyway.
Lord Shen: Good Doctor, I ensure you this is not the first time we've dealt with a deadly challenge. I happen to be a general of the Shell Lodge, or the crudely referred 'myths' your ungrateful emperor punished you for.
Dr. Wordy: Of course. I vant to apologize if our home isn't ze most gracious visit you received. Zat Jerky, he's allowed his grave misfortune to turn him to someone unworthy of ze title of Emperor. I mean, vhat became of the Good Emperor and Empress of old vas terrible. But, it should not be an excuse for zhese extremist attempts. I mean, he punished ze other races for vhat MY assistant did. And zhen zhis racist law of his came into existence. Not to mention ze lousy code clearance nonsense after ze misfortune of some randomly-appearing punks who gave ze Emperor a swirly. Zhis used to be such a nice planet. Vhy have ze Devines allowed us to suffer?
Icky: Don't look at me, I ain't from this world.
Lord Shen: Wait a minute, why the hell would they build the Divines' Shrine inside a dangerous volcano? Now that's not very smart.
Dr. Wordy: Hey! Do not qvestion ze ways of ze Divines!!
Lord Shen: Hey, hey, we were just curious!
Icky: So how are we gonna get there? It's our only hope of stopping Jerky's reign of terror. Our allies will be arriving in 3 days, and we've got a 2-day journey there.
Dr. Wordy: You can't. It vas built zhere for a reason: To protect it from any evil and/or greedy forces. Zhose who are pure of heart are no exception. Face it, you guys, it is impossible.
Icky: Nothing is impossible! We can do it. We're freakin' Shell Lodgers, and we've dealt with far worse things than what that volcano is capable of.
Lord Shen: Pardon my French, but WTF, Icky? You had just made an overly-ambitious banter even when THERE'S ONLY TWO OF US until the end of 3 days!?
Dr. Wordy: Trust me, zat's what our greatest warriors said before zhey vent on zat journey. Zhey never came back ever since.
Icky: Puh-LEASE! Our leader SpongeBob said he went knee-deep into an underwater volcano for his best friend, Patrick's birthday, and made it through without a scratch.
Dr. Wordy: Vhen did this happen?
Icky: ...In a...video game? Original Playstation?
Dr. Wordy: And zat means...it didn't actually happen, then?
Icky: I don't know, but all the same though, just because a few unlucky guys didn't make it, it doesn't mean it's hopeless! You shouldn't lose faith just because things are painfully bleak, because that what assholes like Jerky want! For everyone to be so hopeless that they would be trapped in the dark as much as possible. He's powerful because failing to believe in hope is what made him like that. It's what allowed him to become powerful, unstoppable, even to near-god proportions. And look where it dragged you. You were locked in just so he can stop the growing bit of hope from raising to something greater. Why? Because he's more afraid of you than vice versa! He's afraid of the people. It's the people that have the power to stop guys like that, and it's because of threats of death and that scepter that enables him to rise above. He's afraid of hope, because if people start to believe in the light, it would bash away any darkness, even someone who was mistaken to be a destined all-powerful emperor. And buddy, we're that match that's gonna light the fuse of hope and faith. We just need the spark from these Ancient Divines themselves.
Dr. Wordy:...If zhis 'faith and belief' is so powerful, zhen why vasn't Jerky stopped by now? Vhy wasn't everything allowed to go so wrong? Vhy have ze Divines neglected us? Many an Ick prayed for Jerky to be stopped, but it's unanswered. We've tried faith. We've tried hope. Nothing!
Icky: I suspect that, maybe, it's because Jerky did something to make sure he wasn't stopped so easily. I bet that maybe he did something to the Ancient Divines that explains why everything went to shit.
Dr. Wordy: (Realizes) You're right! It IS our fault! He's powerful because ve allowed him to be. And yes, he may have had something to do vith ze Divines, AND zhose warriors. I heard a rumor zat an Imperial encampment has been planned to be in ze area inbetween Mt. Jarg and a valley. Zhere was no further word afterwards, and zhere has been cover-ups! I even ended believing them up until now. HOW COULD I BE SO GULLIBLE?! How could ve allow zhis?! No wonder ze Ancient Divines did nothing! Jerky must have gotten to zhem first?! But qvestion is, how? Ze Divines created zat thing after all, it has to be some spell.
Lord Shen: Perhaps it's may be a form of God-Imprisonment Spell. He may have imprisoned these Ancient Ones in their own Temple.
Dr. Wordy: If so, zat ignorant, but admittedly clever bastard!! No wonder zis...zis...deplorable behavior vas allowed to remain unanswered!
Icky: Okay, first of all, we need to find this encampment, help out these 'warriors', and pull the plug on it. And then we go on our little temple quest.
Dr. Wordy: I have heard some rumors vhere ze encampment lies, but none of them were clear or even any remote possibility of being true. And then, it vas eventually covered up.
Armory: Sadly, I wasn't among generals trusted with knowledge of encampment. I didn't even know about it until being told just now and from various rumors until they died down.
Buried Logic: Actually, I think I once heard some of the soldiers that brought me into this nightmare talk about this encampment.
Pony #2: Yeah, they said they might've found out it's location. It's said to be right at the entrance of the tunnel to the Divines' Shrine inside the volcano.
Buried Logic: Yes, thank you, Obsidian.
Dr. Wordy: Vell, I guess we have no other choice but to risk our lives to get to zat shrine, talk to ze Divines, and stop Jerky! Because let's face it, we don't have ze power or ze numbers for a more direct approach for ze time being.
Lord Shen: To our blunt misfortune!
Pretty: So let's go. Judging by the tracks made by our raptors, I think the army is hot on our trail, so there's no time for sleep.
Icky: Darn it! Okay, fine, let's go. (They all hop on the raptors, and leave)
A Dark Jungle
Armory: (Riding his Utahraptor through the jungles) How much farther is Mt. Jarg?
Pretty: (Riding her Gigantoraptor) Not too far, Armory. We have only 5 miles to go. (They get a view of the snowy mountains, and the tallest one catches their eye. This was Mt. Jargotelemon) Well, there it is. Mt. Jargotelemon.
Dr. Wordy: Auf mein Wort!
Lord Shen: It's enormous!
Icky:...(Dubbed as Peter Griffin) Uh, Lord Shen, this may be a bad time to tell you, but I may've left the weed whacker on.
Lord Shen: YOU MAY'VE WHAT?!?
Back at the Temple
(The weed whacker is seen tearing up the living room)
Ichthyos
Lord Shen: (Shrugs, and on a tape recorder) Note to self: Take care of the Prehistoric One when we get back home. (Puts it away)
Pretty:...Okay...Let's go. (They ride their raptors to the volcano)
Icky: So...if there's an encampment, where is it?
Lord Shen: Right over there! I can see it! (The encampment as well as the entrance are seen 2 miles away)
Buried Logic: That's it, alright! Paleo, Obsidian? Are you ready for this?
Obsidian: I was born to trek in volcanoes, dude!
Paleo: YEAH! BRING THAT F*****G VOLCANO ON!!!
Lord Shen:...Again, WTF?
Pretty: Let's go! (They pick up the pace)
2 miles later...
Pretty: (The gang make it) Whoa, there, Valiant! (Stops her Gigantoraptor) Easy there! (Valiant shrieks)
Armory: Whoa, Snapper, we're he--(His Deinonychus stops, and Armory flies off of his back screaming, and crashes. Then he comes up to his raptor) Snapper? If I foreshow, I would NEVER do that again! Any questions? (His raptor shakes 'no') Good.
Obsidian: WHOO-EE! It sure feels nice to have a gallop every once in a while. I've really been taking off the weight of those triple-decker grass sandwiches quickly.
Paleo:...Okay, we didn't need to know that.
Icky: But at least we're here. (Hops off of Valiant the Gigantoraptor)
Lord Shen: HELLO?!? Is anyone here? Hello? We're here for a journey to defeat Emperor Jerky! We humbly request you don't become a problem to us, or we will forcefully defend outselves...Hello?...I guess no one's he--
???: YOU THERE, HALT!! THIS IS A RESTRICTED AREA!! (Everyone is surprised to see an encampment crew of Ichthyornises all in various colors)
Icky: Uh, Pretty? Question? Do all the Ickys on your world come in...various colors?
Pretty: Yes, they do.
Buried Logic: Kind of like the ponies in Equestria.
Ichthyornis Expeditioner Leader: (With a military tone) I am Colonel Nobility! Nobody is to cross this boundary without authorization.
Pretty: Whoa, hold your tone, sir! We don't want any trouble. We just need to find the Divines Shrine inside Mt. Jargotelemon.
Expedition Leader (Col. Nobility): Sorry, but even if our great princess is with you, you cannot enter Jargotelemon unless-- (A few encampment forces start giggling)
Icky guard #1: Mt. Jargotelemon! (Laughs)
Icky guard #2: Who came up with THAT name? (Laughs) What're they gonna name the next mountain, Mt. Kakapoopoopeepeeshire? (Both burst out laughing)
Nobility: BRODY?!? NAVY?!? (They both get back into soldier position) Are you being complete childish maggot-pies again?!?
Both: SIR, NO SIR!
Nobility: That's what I thought! The next time I see ANY of you slacking off again, I will put my foot so far up your asses, your shit will come out of your mouth! (Another encampment laughs, and Nobility gazes at him) Is there something funny about me, Pvt. Hazy? IS THERE SOMETHING FUNNY ABOUT THE WAY I TALK?!?
Pvt. Hazy: SIR, NO SIR!!!
Nobility: I'll give you something to laugh at! (Kicks him in the gut) HAH! Priceless! If anyone else wants to be childish babies, then I guess it's about time YOU had some pressure in your f***** grapes!!!...No? Then shut your beaks up before I make change! DO I MAKE MYSELF CLEAR?!?
All Encampment troops: SIR, YES SIR!!!
Nobility: Good, that's what I like to hear.
Icky: (Dubbed as Sid) Two words: Anger management!
Nobility: (Grabs Icky by the beak) DID YOU SAY SOMETHING?!?
Icky: (Muffled) NO, PLEASE, DON'T HURT ME!!! (Nobility lets go of his beak)...Whew!
Lord Shen: Listen, we heard you may be preventing determined warriors from making the Divines aware of what Jerky is doing.
Nobility: And why is that suddenly your business, Fan-Butt-Bird?
Lord Shen: EXCUSE ME?!? I'LL--
Nobility: (Takes out his crossbow) Don't even try it, fanny! (Shen backs away) Now answer my question!
Lord Shen: We're other-worldly beings who are out to stop Jerky from bringing trouble to your home. Has that tyrant ever done something bad to YOU?
Nobility: Wouldn't YOU like to know?
Pretty: Come on, Colonel, it wouldn't hurt to just tell us. Has my brother ever done something terrible to you? I know he did because you're too scared to admit it.
Nobility:...(Sighs) Okay, fine! We used to do this job right, but we eventually never got any more letters from Jerky demanding results. I guess he stopped caring and just forgot about us. We eventually recruited the warriors into our side. Our operations are unceremoniously shut down, but we're stuck here because Jerky never gave orders to return. We practically live in this, divine-forsaken encampment, surviving on those foul-tasting Nippers! Blech! This is the most disrespectful way to leave perfectly-good Imperial forces like us in the dust.
Icky: Wow, it sucks to be you. Listen...uh...we suspect Jerky hired you guys to block the mountains for any possible reason involving the Ancient Divines. Did he say why?
Nobility: Of course he did! The First Order! I still remember it those faithful moons and suns ago...
Flashback
Jerky: (He stands before an entire army of Ichthyornis birds, including a younger Nobility) You are the finest of my Imperial Army. In your early years, you served the Empire well during my late parents' rule. I am entrusting you all for a speical mission....But first, can I trust you all to never reveal it to any you captured?
Soldiers: SIR, YES SIR!
Jerky: Good. You're entrusted to make sure no one enters the Lair of the Ancient Divines themselves. Why? Let's just say that I made it that the Ancient Divines found themselves...in a spell-bound retirement sleep, and it's permanent as long as my scepter is not in the hands of someone with intent to undo my spell, or anyone able to say the reverse incantation. Is that understood?
Soldiers: SIR, YES SIR!
Jerky: Some of you may have...some questions why i did it. Believe me, doing it was the last thing I wanted in light of...certain events...but it had to be done. Those Divines threaten my projects, especially since my justified rage upon the other 'former' sentience on our planet, and I can't risk letting them undo what I am trying to do for my universe. Is that clear?
Soldiers: SIR, YES SIR!
Jerky: Good. You will receive daily reports and received weekly rations and supplies because I consider this a worthy investment in my empire. Now, there had been those who question my rule and sought to ask the Divines why they're letting me do this. You are to keep them hostage due to a certain rule that forbids death to a fellow Ick. Remember your orders, and good luck! SALUTE! (They do that)
(Nobility): So as you can see, we were ordered to keep rebels from entering this shrine, and stopping whatever Jerky wanted stopped. Then that's when the second order came...
(Icky): Second Order?
Nobility: (Gets the message and reads it) Let's see what this message beholds. "From Emperor Jerky. I want to thank you for your excellent work in keeping the shrine entrance safe from those who opposed me for over 2 weeks." Hmm..."But I'm sorry to say that you must...STAY A LITTLE LONGER?!?" WHAT THE HELL IS THIS OUTRAGE?!? "You are still on duty as commander of the Imperial Army. I will give you orders when I am ready. To Colonel Nobility"...(Shrugs) Well, boys, we're still on guard duty! (Everyone moaned in aggravation)
(Nobility): We waited for a sign, a signal, a warning, a sound, a voice, an anything. But for almost 10 years, we heard nothing...
Present
Nobility: That dumbass Emperor Jerky is working us out of our lives, and we can't do anything about it! I haven't met my wife and have never been home in time to watch our 6 eggs hatch! I can imagine the babies already reached middle school by now, AND I NEVER GOT THERE IN TIME TO SEE THEIR BIRTH!!! God, Tracy must be pissed at me. But what she SHOULD be pissed at is Emperor Jerky for keeping us cooped up in this rotting spot while my immature maggot-pies laugh at my 'OH-SO FUNNY' threats and shouting! And look at me! I'm 39 years old, and I've been cooped up here for 10 years! 10 YEARS!!!
Icky: (Dubbed as Private) 10 years?
Nobility: (Dubbed as Rockgut) 10 YEARS!!!
Lord Shen: So you were only 29 when you got your orders? God, you've got your work cut out for you!
Dr. Wordy: Vell, Colonel Nobility, we have a mission to attend to, and we'd be delighted if you could help us.
Nobility: Ah, Dr. Wordy, I presume? You haven't changed very much.
Dr. Wordy: Of course I haven't! I shave every day!
Icky: Do birds actually have hair?
Nobility: Sorry, but even though it seems pointless, Jerky has threatened to punish me if I resign my post like this.
Lord Shen: Oh, come on, birdy! Is it really worth it when we can help you out of this situation?
Nobility: Yes! You look like you crawled out of the asshole of my grandma's pet Nipper! You couldn't last a single hour in that bleeding mountain!
Icky: You look me in the eye, and tell me we weren't lucky enough to make it this far!
Nobility:...Okay, you may have a point. But I'm sure Jerky could catch me either way since he has the--(Icky shows him the scepter) The-th-th-the SCEPTER?!? HAHAH! In your BEAK, you tyrannical twat! I SPIT IN YOUR DIRECTION!!! Perhaps you guys WILL get through this after all.
Lord Shen: Took you that long to figure that out, old-timer?
Nobility: You guys do realize Jerky's gonna come after you, right?
Dr. Wordy: Well, yes, but zhey'll catch us now if we don't get inside zat volcano and search for zat shrine.
Lord Shen: Indeed. You have just the heroes to help you put a stop to Jerky's fiendish plot. Me and Icky here, members of the Shell Lodge Squad!
Nobility: The Shell Lodge Squad? You mean that old urban space legend? (Scoffs) You cannot be serious!
Obsidian: Trust me, we know these guys! They saved our world from evil multiple times! The peacock is a former warlord who almost tried to take over-
Lord Shen: THEY DO NOT NEED TO KNOW ABOUT THAT, THANK YOU VERY MUCH!!!
Paleo: And this Ichthyornis here is one of their own comedians.
Nobility: Comedian, huh? Well, show me how funny you really are!
Icky: Oh, I'm funny, alright!
Lord Shen: But not THAT funny, I might add. (Gets banged in the head by Icky with a sledgehammer) OOF!!!
Icky: Oh, really?
Nobility: (Scoffs, and laughs, along with the other Icky Guards) THAT is so f*****g hilarious!
Lord Shen: D'OH, YOU WANG-HEADED FIDDLEBRAIN!!! WHERE'D YOU GET THAT HAMMER, ANYHOW?!?
Icky: My pocket. It's collapsible. (The Ickys all laugh)
Lord Shen: AARRRRGGGGGHHHHHH!!!! I'LL SHOVE YOUR EAR SO FAR UP YOUR ASS, YOU'LL HEAR THE SOUND OF YOUR SMALL INTESTINE AS IT PRODUCES SHIT!!! (The Ickys laugh harder)
Icky: Whoa, whoa, whoa! Let's all try to take a joke here, Shen! I mean, c'mon...
12 seconds later...
Icky: (His sledgehammer is stuck up his throat as he gags) AKKHHHKK!!! AHHKK!! AAHHHCCK!!! (Manages to cartoonishly pull the sledgehammer out of his body, and gasp for air) UGGH!!! WHY YOU LITTLE-
Pretty: If you two country hens are finished CLUCKING, we'd like to get on with this mission and stop Jerky, and save our world.
Lord Shen:...You're right. (They stop, and both he and Icky nudge each other angrily)
Dr. Wordy: I hope zis...apparent disagreement doesn't end up marring our progress.
Armory: I hope so, too.
Pretty: Colonel, we ask two things of you: keep the pony civilians safe, and to watch out for my brother and the rest of the armada.
Nobility: It shall be done, your grace.
Pretty: Great. Let's get going, guys! (They enter the tunnel)
Chapter 7: Mt. Jargotelemon
Volcanic Tunnel
Icky: Wow, this tunnel seems kind of dark.
Lord Shen: I agree.
Pretty: Don't worry, I got this covered. (Lights a torch)
Icky: That's much better.
Lord Shen: Now let's advance carefully. I assume Jerky implanted traps in this otherwise normally-harmless temple in case the encampment wasn't enough to prevent intruders from ruining his soughted plans.
Icky: So, are we looking at traditional Indiana Jones-like traps, or something a little more modern considering this planet's tech level?
Pretty: Well, since this was built long ago, I would say that traditional Indiana Jones traps. But that's not the worse of our problems.
Dr. Wordy: Indeed. This tunnel is brewing with chemicals, hot stuff, and hot steam. You don't know what that can do to you.
Icky: (Scoffs) Lava, traps, acid, geysers, I'm prepared for anything.
Dr. Wordy: Well, zat's good because we have to get through zis. (They see a large cavern full of sharp stalagtites and stalagmites, lava geysers, lava pits, bubbling acid pits, and scary Ichthyornis skeletons)
Icky:...Butt-sauce!
Lord Shen: You people honestly didn't take the time to edit out these clearly-dangerous trinkets in this cave?
Icky: Well, something tells me we found some previous contenders.
Dr. Wordy: Not really. Zose Icks are ze remains of Ancient Icks. Zis place is also used as a graveyard. We figured ze hazards would discourage graverobbers, so it's perfect to place ze deceased bodies of ze rich and royal.
Lord Shen: That's kind of a risky idea, isn't it?
Dr. Wordy: And in some cases questionable. But it's also a means of helping ze deceased be up with ze Divines in Heaven. But trust me, you don't wanna know vhat Hell will feel like.
Lord Shen: Yes, we are aware of what it is like there. Not that we've been there or anything. It's just that...have you ever heard of Darkspawn?
Dr. Wordy: Only from rumors from ze Divines, yes. Zey tell us zey are ze worse evil in ze universe, and had waged a war with many Gods in Ancient Times.
Icky: Well, I'm not sure if we've told you this before, but technically, there's more than just one universe. This world, is part of a spefific universe that is among a few other universes coalesced together by a mystical sword and a stone being apart from each other. We'd like to tell you more, but we've got a mission to do.
Dr. Wordy: Indeed, we do. Just tread carefully. Zhese hot geysers could spew hot stuff any moment.
Lord Shen: You got it, Doc.
Icky: Do you think lava in this planet looks like vomit?
Pretty: (Scoffs, and laughs)
Lord Shen:...No, and I don't want to. Let's just get this over with. (The group walks through the caves)
Icky: So, you guys put all your dead people here, or it is like an exclusive club for those who would be placed here with anything worth stealing?
Dr. Wordy: Ve bury our lesser classes. Ve place ze dead of rich and royal origin because zhey vould have things zat dishonest souls would vant to make money off of. Take Sir Franky III over there...(Points to an Ichthyornis skeleton with a fancy-looking medallion) his medallion is worth over $900,000,000 alone.
Icky: HOLY ICEBERGS!! I'm just glad Mr. Krabs wasn't here yet.
Dr. Wordy: Ve also placed in great weapons of old along side ze Empire's greatest heroes here. It's so zhey vouldn't find themselves in tainted hands....And zat's especially good because if Jerky ever gained such an interest in any of zhese great weapons...(Shivers) Ich will nicht darüber nachdenken! (German: I don't wanna think about it!)
Icky: Well, it's bad enough he was allowed to run around with the scepter, so I'm glad he was satisfied enough with this thing. (Strange creature sounds were heard) WHAT IS THAT?!?
Lord Shen:...Is there any chance this...mountain could somehow sustain life?
Dr. Wordy: Just those awful Stinger-Lobsters. Ze normal small variety is bad enough, but ze giants they have here, BLECH! I once saw such a creature tearing a Colossal Sprinter in half.
Lord Shen: They don't prey on Ick birds and Peacocks, do they? (Red eyes appear throughout the area)
Icky: (Screams like a girl)
Dr. Wordy: I would be lying if I said zhey don't. (Giant scorpions similar to the ones on the DuckTales Movie appear shrieking)
Icky: HOLY FLIM-FLAM!!!...They look like those scorpions we encountered in the DuckTales world.
Pretty: Uggh, they look ugly! (The scorpions are offended by this) Uh, I mean...very good-looking by scorpion standards. (The scorpions try to attack her, but then they accidentally fall into a pool of acid, disintegrating them all within seconds)
Lord Shen: HAH! In your ugly faces that you don't have anymore!
Pretty: (Shrugs) They're as stupid as a drunk dodo.
Cutaway
Dodo: (Drinks a beer, throwing it with multiple other beer cans, and a young rodent appears) HEY! You! What're you doing in my turf? (Hic) GET OUT OF HERE, YOU PIECE OF FUZZ!!! (The rodent runs off crying, and a few cops appear)
Cop: Sir, have you been drinking?
Dodo: Ur...hey, officer, I think I saw a drunk dodo somewhere near this park, I swear! He went...he went...he went (Hic) That-a-way! (Burps really loudly) I didn't know dodos could make that (Hic) sound!
Cop: Sir, get in the car--
Dodo: DON'T TOUCH ME!!!
Cop #2: Nobody's touching you.
Dodo: Get AWAY from me! (Throws crumpled beer can at the 2nd Cop) BAWK! BUK-BAWK!!! BUK-BUK-BU(Hic) BUK-BAWWWWKK!!! (The cop points his gun at him)
Cop #1: Get in the car, mister!
Dodo: Oh, what're you gonna do about (Hic) it? (Cop loads gun at his head)
Cop #1: That's an order, sir!
Dodo: You can't scare me, douche bag! I ain't--(Gets shot in the shoulder) BAWWWWWKKKKK!!! BUK-BUK-BAWWWK! (Runs off) BAWK-BAWK-BA--(Bangs his head on a tree branch, and knocks himself out)
Cop #2:...Weird.
Present
Lord Shen:...After THAT cutaway, I don't WANNA let Mr. Dodo get drunk in any way.
Icky: Hey, I can see the way out! (They find a tunnel 15 meters away) It's not that far, let's go! (They all head for the exit until lava spews in their way) WHOAH!!!
Pretty: Watch the hot stuff!
Lord Shen: Relax, guys! It's just a bit of lava. It can't hurt us as long as we don't touch it. (They continue running for the exit, dodging multiple lava spouts until they reach a bubbling acid pool blocking their way)
Dr. Wordy: Oh, Scheiße! An acid pool.
Lord Shen: I'm sure it's not THAT currosive. (Kicks a rock into the acid, and it disintegrates within a second)...I stand corrected.
Icky: Oh, don't worry, we'll get across. (Grabs a heavy and flat rock, and lifts it up) We just need to...make a safe...URRRGH!...passage for us to--(Throws the rock into the acid, and it also melts)...AW, C'MON!!!
Pretty: You do realize we can fly, right?
Lord Shen: Well, even if my species is known to fly, I can't fly as much as I can glide. And even if I could glide right now, I wouldn't reach it.
Dr. Wordy: We shall carry you, zhen! After all, it's just a silly pool of acid--(Suddenly, the pool spews acid into the air)...Verdammt!
Icky: We can get across. We just need to be careful. On my mark...1...2...
Pretty: 3! (She and Wordy grab Lord Shen, and fly across the acid pool quickly while Icky follows. They dodge multiple acid jets quickly, and manage to make it to the end)
Icky: See? That wasn't so hard was it?
Lord Shen: MOVE OUT!!! (They race toward the exit while dodging multiple obstacles like lava spews, lava pits, acid pools, steam geysers, and so on until they are 10 ft from the exit) ALMOST THERE!!!--(Suddenly they are surrounded by more scorpions that shriek at them loudly)
Pretty: Uggh! Disgusting creatures!
Dr. Wordy: Oh, I don't think so, you despicable arthropod Schweinehunds! (Takes out 2 machine guns) You aren't gonna stop us ZAT easily!
Icky: Dr. Wordy? Where'd you get those machine guns?
Dr. Wordy: I keep zem just in case of attack.
Pretty: I thought they confiscated them from you when they tried to execute you.
Dr. Wordy: Armory got zem back for me vhen he rescued me. Now let's fry some crabs!
Lord Shen: (Takes out his spear)
Icky: Good thing I came prepared with my trusty .48 Magnum I used during my time in Pastoon. (Takes it out)
Pretty: I'd be careful with those guns, you guys! They could agitate the bleeding mountain's interior, and we'd be burned to a crisp by hot stuff.
Icky: Got it. (They all fight the scorpions. They shoot a few scorpions down, they push a few others into lava geysers, acid pools, and lava pits, and they even snap their necks)...Whew!...That was rigorous!
Pretty: Now let's get going! We don't have time to waste! (They go through the exit, only to find a green acrid cavern with acid geysers, noxious gases, acid pools, and hot steam geysers)
Lord Shen:...Oh now what?
Icky: What is THIS?!?
Dr. Wordy: It appears our journey is far from over. 
Icky: Aw, come on!! Wasn't the LAST thing bad enough as it is?! Gah!!
Lord Shen: Not to worry, we'll just have to brave though this as well.
Icky: But Of course, it never gets easy for us.
Dr. Wordy: Just be careful not to breath in ze toxic gases.
Lord Shen: TOXIC GASES?!? (Some geysers are seen spewing a green noxious gas that takes the shape of a skull and crossbones)...GREAT!!! We're gonna need some GAS MASKS to get through this place.
Dr. Wordy: Not to worry, I came prepared. (Takes out 4 gas masks) Nobility had ze chance to bring us zhese in case of a gas problem. (Icky farts) AARRGH! PUT EM ON, PUT EM ON!!! (Puts his gas mask on) I HATE farts!
Icky: Sorry. My bad.
Lord Shen: Well, let's get this over with. Because there are far worse stinks than from Icky's own posterior region. (The others put on their gas masks)
Icky: Well, at least it's not the Perfume Department again. Those were dark times.
Lord Shen: The Perfume Department? Seriously?
Cutaway
(SpongeBob, Patrick, and Icky are fighting their way past the Perfume Department as they are continuously sprayed with perfumes, and they get out and enter Celestia's Throne Room in Canterlot)
SpongeBob: UHHGH! I ALWAYS HATE GOING IN THERE!!!
Icky: (Barfs) They sprayed it in my mouth! (Barfs again)
Patrick: But at least we made it to Celestia's throne room.
Present
Lord Shen:...I don't get how a Perfume Department is so--(Icky stretches his mask, and sprays perfume on his face) AARRRGGHH, MY EYES!!! IT BURNS LIKE PEPPER SPRAY!!! AARRRGGGHHH!!! (Barfs) OKAY, YOU'VE MADE YOUR POINT!!! UHHCCK!
Icky: Now let's get going, peacocky boy. (Pretty snickers at this, and they move out)
Dr. Wordy: Step lively. Ze sooner we find ze Temple halls, ze sooner ve can escape zis death cavern.
Icky: This has a more 'cavey' feel.
Dr. Wordy: You know vhat I mean, dummkopf! (An old temple-like entrance is seen a few minutes away, but a huge cave spider sleeps at the top of the entrance)
Icky: Well, just our luck. A giant spider! How is he not getting affected by the toxic gases?
Pretty: I have no idea, but I'm guessing it's because he can hold his breath for a LOOOONG time.
Dr. Wordy: Nope. Zat's Noxiopodus deathicus. A carnivorous species of spider vith an immunity to toxic gases like ze ones in zis very cavern. Zey were thought to be extinct, but now zat we know it's alive and well, I'm guessing zat this is ze last of it's species. 
Icky: Yeesh, something tells me it needs to get laid BIG time! (Pretty laughs)
Lord Shen: Still, we gotta get through that tunnel. It's our only hope of getting out of here and getting to that tomb.
Dr. Wordy: Vell, judging by fossilized Noxiopodus bodies I've been able to study, it has a very tough hide, so using bullets or spears vill be pointless.
Icky: Wait, if weapons can't hurt that thing, then how the hell is it even the last one to begin with? If anything, shouldn't there be like more or something?
Dr. Wordy: Not sure. Studies show zat the species died out because of climate change. It was running out of food, and it was assumed to have been wiped out vhen it was reduced to cannibalism. But how could such a species thrive on such adaptations if zhere's no others to cannibalize?...
Icky: Uh, guys?
Dr. Wordy: Not now, Icky! I mean, if it is ze last of it's kind, it would never have been able to use zat kind of adaptation to...well...survive.
Lord Shen: Uh, Dr. Wordy?
Dr. Wordy: Vhat? (Suddenly a drip of saliva appears on his shoulder)...UGH, YUCK!!! Vhat is this--...Uh...(They all look up to see tons of spiderlings dangling above them)...Oh, shit!
Pretty: It's breeding? How is that even po--(Suddenly a shrieking is heard. Pretty looks behind her and gasps. Another larger spider is seen)
Icky: HOLY LONG-NECKS!!!
Lord Shen: It's a female!
Dr. Wordy: Vell, ZAT explains a lot. (The mother spider calls for it's mate, and it leaves it's home and arrives on the scene shrieking)
Pretty: This just took a dark turn!
Lord Shen: Well, at least we know the species has a chance to survive now. I mean, with plenty of those scorpions from before to feed on, I think they won't face extinction any time soon.
Icky: Yeah, now let's make sure WE don't go extinct!
Lord Shen: Advisable.
Dr. Wordy: RUN FOR IT, SCHNELL, SCHNELL!! (They run as both giant spiders and spiderlings pursue them)
Pretty: The male left the Temple entry, now's our chance!
Lord Shen: But we must also ensure they're distracted in some way. (Suddenly, a bulky Giant Scorpion appears and snarls at our heroes)
Icky:...He'll do perfectly. (Shen lunges at the Bulky Scorpion and grabs it by the neck, and was sure to cut off it's tail. Shen then jumped up with the Scorpion and tossed it at the direction of the spiders who were quick to notice the tossed Scorpion)
Pretty: (Watching the spider family feed on the Bulky Scorpion) Uggh! That's so gross!
Dr. Wordy: Let's go! (They make it through the tunnel)
Mt. Jargotelemon Outskirts
Ichthyornis Imperial Soldier: (An army of them ride on raptors, pteronodons, and prenocephales, following tracks) Look, sir! The tracks are going towards Mt. Jargotelemon!
Jerky: No! They're gonna free the Divines! I cannot let that happen! We've got to intercept them, Pvt. Shifty!
Pvt. Shiftly: I don't know about that. We could be incinerated if we went in there. Plus, not all of us will fit in there. Heck, I don't think even Crunch will fit through the entrance.
Jerky: Not to worry. We'll just use the secret passageway to get there.
Pvt. Shiftly: Secret passageway?
Jerky: I'll show you when we get there!
Later...
Jerky: (They are on a hidden side of the volcano) Here's the secret passageway.
Pvt. Shiftly: Well, I don't see any--(Jerky pushes a hidden pad that makes the secret passageway open up)...Damn!
Jerky: Let's face it, I'm clever at hiding things. Plus, this isn't the only reason I wanted to take this way. I also intended to stay away from that awful Colonel Nobility! He is such a potty-mouth! I never liked him! I never liked his wife, I never liked his children, I never liked anything about him. That's why I left him to rot.
Pvt. Shiftly: Isn't that a little harsh, sir?
Jerky: Now you're starting to sound like my sister! Stop being such a worry-wort, and let's go get those bastards before they tear my dreams apart! C'mon, Crunch! (Crunch's shadow is seen, and he is silouetted by the Sun's glare, but his red eyes are seen. Crunch growls sinisterly. Fortunately, one of the encampment spies sees this, and flies off)
Chapter 8: Stopping Jerky
A Dark Tunnel in the Volcano
Icky: (Nothing can be seen except for the eyes of the characters)...Oh please tell me we have some lighting here. I think we lost our other torch when we had to go through the first deadly cave part.
Lord Shen: I think I found some torches. I hope that despite being here for nearly countless years, the wood can still burn.
Pretty: It totally does. (Lights the torch, and everything is lit)
Lord Shen: Nice.
Dr. Wordy: Now, if we will continue on this journey. (They finally make it to the end of the cavern, where a large lava pool lies with many rocky platforms and the Devines Tomb lies way at the end of the large pit of lava)...Vell, it seems we have reached our destination. Ze Tomb of ze Devines.
Lord Shen: And that must be where the Devines are being sealed up. (Points at a golden container)
Icky: Wow, for a lava pit, it sure is hot.
Lord Shen: Obviously.
Icky: Now let's free the Devines and stop Jerky before--(A large painful screech is heard)...before...(Suddenly the place swarms with Ichthyornis guards flying pterosaurs, as well as Ichthyornis guards dropping down wielding swords and crossbows)...before exactly THAT happened! (The heroes fly, and glide in Shen's case, down to a lower platform)
Jerky: (Cackles) Greetings, Shell Lodgers! (Flies down to confront them) We meet again!
Lord Shen: You sure went through a LOT of trouble just to do this, Turkey Jerky!
Icky: And how the junk did you get here so quickly?
Jerky: Oh, pfft, it was easy. I have a secret entrance that I installed to check on the Tomb when it's threatened.
Icky:...GAAAHH! NOW I KNOW WHY KOLWALSKI ALWAYS RANTS WHEN BLOWHOLE ALWAYS GETS THE GOOD STUFF!!
Jerky: Now, if you don't mind, I'll take my scepter back now. I am the chosen Emperor after all.
Icky: BITE ME!! Someone like you doesn't deserve power like this!
Jerky: (He gets angry and charges at Icky and the two begin struggling over the scepter) GIVE IT, GIVE IT, GIVE IT!!
Icky: NEVER, NEVER, NEVER!!
Jerky: GUARDS, OPEN FIRE ON THIS BIRD'S ALLIES, NOW!!
Pretty: NO! All of you listen to me! Jerky is not worthy of the scepter. The fact that he was willing to imprison the all-knowing Ancient Divines further proves that he is not the rightful heir to the throne. He doesn't know what he's doing, and he needs to be stopped at all costs.
Shiftly:...(The soldiers realized all this, and they stood down) Princess Pretty, we're sorry for everything.
Jerky: WHAT ARE YOU DOING?!? I SAID OPEN FIRE!!!
Icky: Hey, pal! Can't you hear? They ain't your bitches anymore. Karma bit you in the ass hard.
Jerky: I'LL DEAL WITH THOSE UNGRATEFUL FOOLS IN GOOD TIMING!! I HAVE BIGGER NIPPERS TO STOMP AS SOON AS I GET THIS SCEPTER!!! (Forcefully tears the scepter from Icky's grasp) Finally! (Icky kicks Jerky in the crotch again as he Tom screams, drops the scepter, and Icky got away with it)...(High-pitched voice) CRUNCH!! COME TO ME!!
Icky: Oh, fudge! (He flew away with the scepter, and Jerky flies after him)
Jerky: GIVE ME BACK MY SPECTOR!!!
Icky: NOT IN A MILLION YEARS I WON'T!! (Suddenly, tremors are heard, and then, Crunch is finally seen in the flesh, and roars loudly)
Jerky: Meet Crunch! My secret weapon!
Icky: Yeah, I hate to break it to you, jerk-beak, we've heard he can be pretty stupid!
Jerky: STUPID?!? Crunch here is a fine and loyal creature! He's NOT stupid! (Crunch gets down and licks himself like a dog)...Well, okay, maybe he's not the sharpest knife in the drawer, but he is still a good and steadfast pet. Now are you gonna give me back that sceptor, or am I gonna have to get my T-Rex to eat you like a worm?
Crunch: BLECH!
Pretty: (Giggles)
Icky: Sorry, but I'm not on the menu! (Flies off and dodges Crunch's jaws while Jerky flies after him)
Jerky: CRUNCH! SIC'EM! STOP HIM! (Crunch runs after him)
Lord Shen: We gotta get to the tomb! It'll stop Jerky's control over the scepter!
Pretty: Maybe WE don't need to! Pvt. Swiftly? Or should I say ADMIRAL Swiftly, I need your Kites to head for that tomb!
Shiftly: Not a problem, Princess Pretty! Or should I say EMPRESS Pretty! (Chuckles) See what I did there? But, anyway! (On walkie-talkie) This is the newly recruited Admiral Swiftly calling Flock Alpha, I need a recon on the tomb, over!
Flock Alpha Commander: Copy that, Admiral Shiftly! We are heading for the tomb immediately!
Shiftly: This is Admiral Swiftly calling Flock Beta, I need a distraction for Icky and Jerky ASAP, over!
Flock Beta Commander: Copy that! We're on it!
Jerky: (Overhearing the whole thing on a walkie-talkie) So THAT'S your game, huh? Luckily, I'm ALWAYS prepared! (Whistles for another dinosaur, and a much louder screech is heard)
Icky: Uh...what's that?
Jerky: Say hello to my other pet, Nimbus! (A larger pterosaur appears)
Icky: A Quetzalcoatlus?!? You're kidding, right?
Jerky: Like hell I am! (Flies onto Nimbus' back)
Pretty: But-but-but YOU NEVER SAID YOU KEPT A COLOSSAL KITE!!!
Jerky: It was one of those...classified dinosaur training programs that I so cleverly hid from you. So for the last time, GIVE ME THE SCEPTER!!!
???: You're not the only one who's full of surprises, asshole!!
Icky: Gilda? (The Lodger van appeared)
Jerky: What the f***?!?
SpongeBob: (On microphone) PERMISSION TO COME ABOARD, CAPTAIN! (Sings tune)
Tuilo: (On microphone) HEY, OVER HERE YOU...FLYING-LIZARD THING!
Miguel: (On microphone) It's a dinosaur, you idiot!
Tulio: (On microphone) Oh, right!...Oh, crap, is this thing still on?
Jerky:...(Laughs hysterically) IS THIS THE FAMOUS SHELL LODGE SQUAD? THE ONES FROM THOSE LEGENDS OF OURS?!? BLOW ME!! DESTROY THEM!! (The Quetzalcoatlus and the T-Rex roared until a screen appeared on the windscreen, and it showed Fluttershy's face as she used her Stare)
Icky: Oh boy, the infamous Fluttershy Stare!
Jerky: Another Equestrian pony? Like that would make my creatures quiver in fe-- (Nimbus and Crunch whimper like dogs, and after Nimbus flops Jerky off, the two run off like babies as Jerky gets airborne) WHAT THE HELL?!? GET BACK HERE THIS INSTANT!!!
Rainbow Dash: Hey, ugly? (Jerky looks behind him to see her)
Jerky: Wha--? (Rainbow Dash hoof punches him to a wall, and manages to keep himself airborne before he can hit the hot boiling lava below) Uhhgh...not that bad of a skull fracture!
Lord Shen: Well, it's about time you guys showed up! Wait a minute, how'd you get the van back?
Celestia: Simple. I fixed it when I sensed it's location. I managed to befriend the inhabitants, and they allowed me to help you fix it.
Lord Shen: Atta' princess!
Icky: Now, where were we?
Jerky: (Notices the Pteronodons heading for the tomb) THE TOMB!!! (Kicks an Icky soldier off his Pteronodon, and he hijacks it) HYAH!!! (The Pteronodon flies down there)
Ichthyornis Soldier: (Gets airborne to avoid the lava) HEY, THAT'S MINE!!
Sandy: Not so fast, varmit! (Activates the van's laser cannons to fire at the Pteronodon, knocking the Pteronodon out, and freeing it from Jerky's control)
Jerky: HEY!!!
Ichthyornis Soldier: (Reclaims his Pteronodon) Don't worry, Fluffy, the mean bird is gone now. He won't touch you again.
Flock Alpha Commander: (On walkie-talkie) This is Flock Alpha Commander Billy to Admiral Shiftly! The tomb is locked up tight! We cannot open it!
Ginormica: Allow ME! (Walks up to the tomb, and uses her brute strength to open the container, freeing the Divines)
Jerky: NOOOOO!!! (He charged towards icky again, struggling for the scepter) I CANNOT LOSE?! TOO MANY OF MY PLANS CAN'T BE FOR NOTHING!!
Icky: Dude, I get it. You had it bad, and you just wanna help. But your way of doing it was really not kosher, bro! Not very kosher at all.
Jerky: What did you sa--(Icky kicks Jerky in the crotch again and Jerky gave the longest Tom scream ever, and crouched in pain as Icky got away from Jerky)...(High-pitched voice) Fools! Ingrates!! I AM THE EMPEROR OF THE WHOLE UNIVERSE!! I AM A GOD AMONG ICKS!! YOU CAN'T DO THIS TO ME!!
Icky: Okay, now you're just making me want to kick your ass because of that voice.
Jerky: (Voice returns to normal) Hey, you're the one who keeps kicking me in the--(Icky shoryukens Jerky and tosses the scepter to Gilda as he and Jerky proceeded to get into a fist fight)
Gilda: SUSAN, CATCH!! (Throws the scepter to Ginormica, who catches it just in time)
Jerky: GIVE IT BACK!!! (Ginormica throws the scepter to Celestia, who throws it to Brandy)
Mr. Whiskers: OVER HERE! I'M OPEN, I'M OPEN!!!
Brandy: (Throws the scepter to Twilight)
Ed: Pass it to me! Pass it to me! (The scepter hits him in the head, and he slides onto Brandy)
Mr. Whiskers: C'mon! Over here! I'M OPEEEEEEEEENNN!!! (The Scepter hits him in the stomach)...Okay, I'm closed.
Brandy: RUN, WHISKERS, RUN!!! (Jerky flies straight for him, and Whiskers heads straight for the tomb)
Mr. Whiskers: ALMOST THERE!!! (Makes it without a scratch) YES! WE DID IT!
Lord Shen: Now all we gotta do is use the incantation to free the Divines, and...Poop, we don't know what it is!
Pretty: Scoot over, peacock! I'll handle this. (Takes the scepter, closes her eyes, and chants the incantation as Jerky flies straight towards her, but not in time when the Divines awake from their slumber, escape, and find Jerky)
Divine #1: (Loud booming voice) EMPEROR JERKY!!! YOU HAVE DESECRATED THE GREAT DIVINES!!!
Jerky: Dear God! Divines, please, it was for the good of mortals everywhere! I only sought to free my people from the curse of death!
Divine #2: AND TO DO IT, YOU IMPRISON US LIKE ANIMALS?!?
Divine #3: YOU DO REALIZE THAT IS CONSIDERED DECEPTION AND TREASON TO US!!!
Divine #4: THE CONSEQUENCES OF SUCH A VIOLATION ARE STRICTLY HARSH AND UNPLEASANT!!!
Divine #5: YOU COULD BE STRUCK WITH SUCH DISGRACE FOR THE REST OF YOUR MORTAL LIFE!!!
Jerky: PLEASE! Have mercy on me! I'm only doing--
Divine #1: SILENCE!!! (The word echoes) YOU MUST PAY FOR YOUR UNACCEPTABLE ARROGANCE!!!
Divine #3: AS PUNISHMENT FOR YOUR ACTIONS, YOUR PAST SINS SHALL BE UNDONE, AND YOU WILL NOT ONLY LOSE POWER OF THE SCEPTER, YOU WILL LOSE MANY OTHERS!!!
Icky: Others?
Divine #2: YES!!! YOU SHALL LOSE YOUR POSITION AS EMPEROR, YOU WILL LOSE YOUR ROYAL LINEAGE, YOU WILL LOSE THE RESPECT OF YOUR LOVED ONES, YOU WILL LOSE ALL YOUR MAGIC ABILITIES, AND LAST BUT NOT LEAST, YOU WILL BE BANISHED TO A WORLD LIGHTYEARS FROM THIS PLANET WITH NO WAY BACK!
Jerky: NO! PLEASE! I BEG OF YOU, DON'T DO THIS!!! PLEASE SPARE ME!!! I won't do it again! Give me another chance!
Divine #1: WE WILL NOT ACCEPT ANY EXCUSES!! WE HEREBY BANISH THEE FROM THIS PLANET FOR THE REST OF YOUR NATURAL-BORN LIFE!!! (The devines spin around him, making him glow bright)
Jerky: NO! PLEASE! PLEASE! (Dubbed as Facilier) I PROMISE I WON'T DISGRACE YOU AGAIN! I PROMISE!!! NOOOOOOOO!!!! (He disappears as a powerful shockwave bursts across the planet, turning every other former sentients back the way they used to be)
Swamps and Jungles
Pig: (He and a wild boar fight until the shockwave fixes them) Uh...what happened to me?
Dog: (Shockwave fixes him when he is sniffing his butt) Uh...why am I sniffing my own butt?
Warthog: Why is one of my horns broken?
Crocodile: WHOA, WHOA, WHOA! What the hell is going on here? Where's my fish fillet?
Rabbit: Can someone tell me why I'm wearing a loincloth?
Goat: No idea.
Frog: I feel like I couldn't talk for years!
Orangutan: (Just as he was about to be hunted by Ickys as one of them grabs his arm, the shockwave fixes him)...(He pushes the Icky off) TAKE YOUR STINKIN' WINGS OFF ME, YOU DAMN DIRTY BIRDS!!!
Chimpanzee: Well I guess I know the definition of 'irony' now.
Volcano
Pretty:...Brother...(She stood sadly, and sighed)
Po: Wow...sucks to be him right now.
Icky: I know he was crazy, but I am concerned enough to ask, where did you banish him to?
Divine #1: We banished him to a place where he can be sure to learn his lesson.
Land Before Time World
Jerky: Uggh...where am I?... What is this place? It looks like home, but i have strange feelings it's clearly not. What did the Ancient Divines do to me? (Suddenly a familiar roar is heard)...Uh...Crunch?...That can't be you, can it?!? (Turns around to see Sharptooth the T-Rex roaring in his face) OH, HELL, NO, I AIN'T ON THE MENU!!! (Zooms off into a cave, panting in exhaustion as Sharptooth searches for him, and soon walks off)...Whew!...(Suddenly gets crushed by a boulder)...I hate it when that happens!
???: You're telling me, dude! (Jerky sees another Icky stuck under a boulder)
Jerky: Oh, it can't get any worse than this.
Familiar Voice: Hey, guys? Have you seen Cera lately?
Another Familiar Voice: Nope nope nope, I haven't.
Another Familiar Voice: I sure haven't seen her. She may be with her mother for the time being. (Little Foot and a few of his friends appear walking towards Jerky)
Little Foot: Well, I sure hope she gets here in time for my birthday.
Jerky: Oh, balls! NOOOOOOOOOOOOOOOOOOOOOOOOOOOOOOOOOOOOOOOO!!!!
Ichthyos Volcano
Pretty: (Softly sobs since she wasn't able to help Jerky out of his madness)...
Icky: Pretty, I'm sorry about your brother. Maybe one day he'll stop being such a jerkbag, but I also wouldn't be holding my breath. I mean, sorry that last part didn't help at all, but I am normally prone to be such a loudmouth, so it's not out of my character. But for what it's worth...I actually wish I was able to help him see the light.
Pretty:...Don't worry about me. I'll recover eventually. I'm gonna go through the secret entrance and...be at the encampment for a while. (Pretty walks away as Celestia felt bad, knowing how she feels)
Celestia:...Divines? You think you could do Pretty a favor...if it's at all possible?
Divine #3: Of course. Name it.
The Encampment
Pretty: (She is in a tent quietly sobbing while seeing a picture of her and Jerky as chicks with their parents)
Nobility: I am so sorry about your loss, Pretty. There's nothing you could've done.
Pretty: (Sobs quietly) He was the only close family member I ever had. Now...he's gone...(Softly sobs)
Nobility: Don't you worry about it, lady. You'll get to see him again. He's pretty much as sad as you are, and I'm sure he'll change...eventually.
Pretty: That doesn't make me feel any better. (Suddenly, glows are seen somewhere nearby)...Wha--?...Who's there?...(Suddenly, the ghosts of Pretty's parents appear)
Pretty's Mother: Don't despair, my daughter. We're here for you.
Pretty: Mother? Father? Is that...is that really you?
Pretty's Father: Yes, Pretty. The Devines told us to come and comfort you in your time of need.
Pretty: Really?
Pretty's Mother: You simply cannot beat yourself up when you lose a close family member. Not when you know that it's not what is outside that counts. It is what's in HERE that counts. (Points to her heart)
Pretty: In my heart?
Pretty's Father: Actually, in your arteries...(Laughs) I'm kidding, of course it's your heart.
Pretty: (Giggles) Very funny, father!
Pretty's Father: I know, that's why you're laughing.
Pretty's Mother: We know you'll be a good girl and run the Empire more efficiently than Jerky. We are proud of you for trying to help him.
Pretty:...Thank you, mother.
Pretty's Mother: Well, we'd better be going. We have to meet up with the rest of our ancestors in the cosmos. Goodbye, my darling Pretty.
Pretty's Father: And good luck. (They hug, and then the two disappear)
Nobility:..Whoa!
Pretty:...They're right. I have more important things to do. Like rebuilding this Empire back the way it was in it's glory days.
Expeditioner: Wowee, Johnny! Look at those hills!
Pretty: WHAT THE F*** DID YOU F*****G SAY?!? I'LL MAKE YOU DRINK PAIN!!!
Expeditioner: What?!? We weren't talking about you! We were talking about those nice-looking hills over there. (Points at a nice view of some tall hills)
Pretty:...Oh...Sorry about that.
Nobility: Although, now that you mention it--
Pretty: (Takes out a frying pan, dubbed as Rapunzel) I will use this!
Nobility: Never mind, it escaped my memory!
Meanwhile...
Lord Shen: (Approached Celestia)...Your highness? During my time here in an unexpected quest to overthrow Jerky, I became worried if you ended up in his path if you were the one who turned evil when Taiklar took your parents. I should've rescheduled repairing Gongmen to comfort you about my...outburst with Pred and those daughters of his were a problem. And for that as well, I am sorry. My intention was not to cause sorrow to you....I just do not take being lied to very well, especially from one who supposedly treats honesty like a commandment of the divines themselves. Can you...forgive me?...(Celestia gave Shen a hug)
Celestia: I know you meant no harm. I should've been more considerate myself. (They continued hugging it out for a while until they broke it when Icky came in)
Icky: Shenny-Boy, I know we normally get along like cats and rats, but maybe for today, just for Pretty, can we get along for once? And maybe in the near future, we try to like each other more?
Lord Shen: Prehistoric one, your bravery today is worthy of such a vow. Though there may still be times where you can be irritable, by no means I fully despise you...I just find you difficult to understand a lot, but there is no hatred involved by no means, Ickerous.
Icky: Thanks Shen...I needed to hear that...I think...sorta.
Lord Shen: Now, how's about we part-take in their celebration?
Icky: Sounds like a game plan to me.
Epilogue
Emperor City
Icky: (Everyone was cheering as Pretty's coronation is being celebrated in the front castle grounds as the ending theme of Star Wars Episode I played)
Pretty: (Everyone was attending, even Crunch and Nimbus reformed as royal pets. Shen and Icky, who made amends with each other for their previous bickering, were hailed as heroes by both crowd and imperial troops alike. Pretty is seen dressed in an Empress-like attire with Nobility and Armory as well as Dr. Wordy as a royal advisor. The other Lodgers and ponies are there as well. Lord Shen and Icky bowed to Pretty as did the other Lodgers and ponies)
Dr. Wordy: (Appears with Jerky's old crown, which was kept in a box, and crowned Pretty as the new ruler) Congratulations, your highness!
Pretty: Thank you, Wordy! (Armory brings out a magical ball to Wordy, and stood in front of the crowd as he raised it up)
Dr. Wordy: FREEDOM!! (Everyone cheered)
Great Valley
Jerky: (Sulking in a tree)...That...was the worse experience I've ever been through. I can't believe this happened! Where did it all go wrong?!? (He cries to himself, as he is unknowingly watched by familiar figures of a snake and a griffin. The familier griffin form chuckles to himself quietly)
???: I think, my dear Sue, we found our next ally.
???: But Professor, without his former status, he won't be a powerful ally.
???: One minor flaw, my dear. When one is building an army of allies, no one is truly useless. He will have to be granted substitute powers due to his...extreme unfortunate setback. It'll take time to undo a Divine's curse, but I have been capable of doing the seemingly-impossible before. (The snake figure climbed on the griffin, as he was quick to swoop down to Jerky before he knew what hit him, and was snagged away, with Jerky screaming as the griffin figure was laughing as he goes through a dark-looking portal)
The End?
Community content is available under
CC-BY-SA
unless otherwise noted.