Icky and Iago visit Equestria to see Rainbow Dash when Tank goes hibernating for Equestria's winter again, and at this point, Rainbow Dash is no longer bothered by it since Tanks for the Memories. However, they don't get to enjoy winter festivities at all this time because her act of sabotaging the Weather Factory has finally been discovered, and it's CEO, CEO Frostbite XC has come to sue Rainbow Dash for the crime, forcing Rainbow Dash under threat of reporting the crime to the Wonderbolts and get her discharged to be sent to community service in the Weather Factory for life, and Icky and Iago join in thanks to Icky being stupid and insulting him. So Rainbow Dash and the birdbrains are forced to work manual labor and keep weather-based creatures like gremlins in check. But when the birdbrains keep ending up making the situation worse, Frostbite threatens one final strike on them. But then, after Rainbow Dash talks with the more kind-natured secretary of the Factory, it turns out Frostbite isn't the rightful owner of the Weather Factory at all, as it was supposed to go to another heir until Frostbite rigged everything, buying the rights for the Weather Factory's rival company from Boltamare: Incorperated Weather Co.. As if that wasn't enough, Frostbite is but a sniveling yespony to IWC's rotten CEO, Mr. Cyclone, and IWC has been known to make the riskiest, most dangerous, and property-and-pony-hurting weather in Equestria, and are infamous lawsuit attractors, having the worst record regarding the environment and basic rights, even being responsible for attracting gremlins into pony territory. And now they plan to incorporate the Weather Factory of their rivals in Cloudsdale and control a perfect weather monopoly and trap Equestria in reckless and questionable weather plans in which Cyclone deems 'revolutionary'. Can Rainbow Dash and the birdbrains stop Frostbite and IWC before Equestria is doomed to terrible weather forever, and can the workers they befriend, especially some familiar faces from Ponyville, be able to help in this?
Songs/Music Used
(Rainbow Dash's Intro Song, cuz, you know, it kinda fits.)
Transcript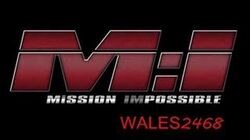 Intro and Climax Theme (Mission Impossible Theme)
Coming soon...
Community content is available under
CC-BY-SA
unless otherwise noted.