Rainbow Dash discovers that there is a pony in Ponyville who claims that she is Mare-Do-Well, even wearing the same costume. When Rainbow Dash discovers that it isn't her friends again, they try to find out who this mysterious mare is and figure out why she's playing Mare-Do-Well. Rainbow Dash is made to look bland in comparison, and with the Wonderbolts hearing about her defeat and consider retiring her after accusing her of jealousy, Rainbow Dash gets concerned that this might cost her her dream. Things get even worse when this Mare-Do-Well is revealed to be like Rainbow Dash was during the Mare-Do-Well incident: doing heroic deeds for fame and fortune. When Rainbow Dash's attempts to prove this end up with her being framed for the long disappearance of Mare-Do-Well herself, she is kicked out of the Wonderbolts for good. With Rainbow Dash leaving Ponyville in response, Twilight and her friends bring it upon themselves to discover the truth behind this Mare-Do-Well. Then they discover that Mare-Do-Well is actually a very powerful unicorn named Onyx Luck, who was once rescued by one of the Mane Six as Mare-Do-Well, and when she discovered that Mare-Do-Well has been gone since the Mare-Do-Well Celebration and was last seen being chased by Rainbow Dash, she immediately comes to the conclusion that Rainbow Dash was so jealous, she did something horrible to Mare-Do-Well. She then left before she could discover that Mare-Do-Well was just a means to teach the unwilling-to-listen-to-reason Rainbow Dash a lesson through experience to get the power to take the identity of Mare-Do-Well, rescue the original, and punish Rainbow Dash for her crime, all while gaining fame and fortune along the way. When the truth is revealed to Onyx, she becomes so guilty, she tries to take it upon herself to find Rainbow Dash and apologize. But when she finally finds her, things will not be pleasant as Rainbow Dash is still bitterly angry due to the loss of her job, even when Onyx tries to tell her that she simply got the wrong idea because she was lied to by someone who 'once idolized her'. After fighting each other, they discover that this liar is known as Mare-do-Wrong, who, after watching Rainbow Dash commit horrible deed after horrible deed and is surprised that everyone just forgave her, she decided to take it upon herself to have Rainbow Dash pay, simply by tricking Onyx into being an unknowing pawn to her scheme. With a greater and more powerful threat in the form of her in the works, and since she is capable of mind-controlling the ENTIRE Wonderbolt team AND Reserves, it's up to the Lougers and Gazelle to show Wrong that she can't expect heroes to be unfaultingly perfect and that she isn't being any better ruining her life and brainwashing the Wonderbolts into being even bigger idiots then what Brony critics had called them, along with misleading a poor mare into helping ruin a hero's credability and is a highly punishable offence by the high council, which is actselly worse then Rainbow's moments of inferiority by compairison.
Scenes
Onyx Discovers Her Mistake
Mysterious House
Onyx: (She came out of her Mare-do-Well costume)... WHEW! It took forever, but I did it! Rainbow Dash has been punished for the murder of Mare-Do-Well! I guess... It's about time I got rid of this suit.
???: (A door opened) MISS ONYX?!? CAN WE TALK TO YOU?!?
Onyx: I'LL BE DOWN IN A MIN- (They teleported in front of her) YAYE!!! (She fell head-first into her bed)... WHA... YOUR HIGHNESS!
Twilight:... Onyx, we need to talk!
Fluttershy: You should be ASHAMED of yourself! Why would you frame Rainbow Dash for all this mean stuff?
Onyx: Well, isn't it obvious? She murdered my hero!
Applejack: Hero? What're you talking about?
Onyx: THE MYSTERIOUS MARE-DO-WELL, DUH!!! I was one of the ponies she rescued, and I LOVED her! I was there at the final celebration where Mare-do-Well herself was chased off by Rainbow Dash and never seen again! It was all too clear what she did given the tone she displayed! She murdered her out of jealousy. And given nopony knew about it, it was up to me to make sure she was rightfully punished. (The five looked at each other knowing the truth)
Twilight:... Miss Onyx, you must understand!
Onyx: You're HONESTLY going to stand up to that murderer?!? Why does she deserve any slack after-
Twilight: Mare-do-Well was us.
Onyx:... What?
Twilight:... See... It's kind of a long story. See, Rainbow Dash was getting a bit of an ego hype after being a town hero. And we noticed she was soaking in too much attention.
Applejack: So, we decided to teach her a lesson by posing as Mare-Do-Well, to ensure the people see her more as a person who does this for the fame and hype, and hopefully, so would she. And it worked. When she chased Mare-do-Well into that alley, that's when she discovered we were helping her.
Onyx:... THAT HAS TO BE THE STUPIDEST PLAN I HAVE EVER HEARD! WHY THE F*** DIDN'T YOU JUST STRAIGHT UP TALK TO HER?!?
Applejack: Would you HONESTLY expect her to listen?
Pinkie: Yeah, did you even WATCH the episode reviews? Everyone kept arguing that talking to her wouldn't work because she was too full of herself to even listen to reason. So, we had to do it the best way she learns: by experiencing it.
Twilight: You see, Rainbow Dash is a physical-learner. She is not good at paying attention, on ground level. She does better by watching it in action. That's how we helped her get into an entrance exam to the Wonderbolt Reserves. Telling her our concerns would never work. She NEEDED to get a reality check, and that's what we gave her.
Rarity: To put it bluntly, you were GRAVELY mistaken.
Onyx:... I... I... Mare-Do-Well, wasn't real?
Fluttershy: "..... We're sorry you have to learn this the hard way."
Onyx started to cry.
Onyx: "..... I RUINED A REAL HERO'S LIFE, FOR THE DEATH OF A FAKE ONE?!"
Onyx ran away and got into another room and proceeded to cry her eyes out!
Applejack: "....... I think I can see why alot of Brony Critics looked down on the Mysterious Mare-Do-Well episode."
(Later...)
Onyx: (She was still crying, but then thought of many things)
???: Maybe there was a reason why she hasn't been seen. Maybe Rainbow Dash... Did something to her outta jealousy. Maybe she... MURDERED, her! (The words echoed)
Onyx:... Whoever you were... YOU LIED TO ME! (She donned her Mare-Do-Well costume) And now, you just earned yourself TWO pony enemies who are going to make you pay for using and playing us! IT'S TIME, TO GET DANGEROUS! (Her theme song played as she leapt out searching for Rainbow Dash)
Onyx' Final Battle Against Rainbow Dash
RD's House
Rainbow Dash: (She was saddened and sobbing to herself, as she was packing and getting ready to move)... I'm sorry, Tank. There's... Just no reason to live in Ponyville anymore now that... EVERYPONY LOOKS TO THIS NEW STRANGER! I'm no longer a Wonderbolt. Everypony's turned against me. Except my friends of course, but, let's be honest, there's no reason to be a hero if there's nopony left to look up to you. Even Scootaloo's turned against me and is closing the Rainbow Dash Club!... My life... Is over! (Onyx, in her Mare-Do-Well costume, came in, and used a spell to walk on the clouds, displaying her magical astral wings)
Onyx:... RAINBOW DASH?!? COME ON OUT! I MUST SPEAK WITH YOU!
Rainbow Dash: (She came out)... YOU!!!!
Onyx: Rainbow Dash, calm down! I mean you no ha- (She attacked her) YAAH!!
Rainbow Dash: I'M GONNA BEAT THE HORSE-S*** OUTTA YOU!!!
Onyx: YIPES! (Gets out glasses)... You wouldn't hit a pony with glasses, would you? (Rainbow Dash took the glasses and smacked her with them)... You hit a pony, WITH glasses, that's, (Chuckles), That's well-played! (Rainbow Dash charged into her) HOOOOOOOOOOOOOOOOooooooooooooooooo!!!!!
Rainbow Dash: YOU DESTROYED MY LIFE, YOU GIVER OF ZERO F***S!!!
Onyx: THAT WAS JUST A TEASE!!!
Rainbow Dash: WELL NOW WHO'S THE PONY GIVING ZERO F***S?!? (She smashed her into a cliff face as this music played)
Onyx: RAINBOW, STOP! YOUR FIGHT IS NOT WITH ME! THERE IS A GREATER THREAT! AND IT'S FOOLED THE BOTH OF US!!!
Rainbow Dash: DON'T GIVE A F***! (She continued fighting her)
Onyx: "RAINBOW, PLEASE?! I ONLY DID WHAT I DID BECAUSE I THOUGHT YOU MURDERED MARE-DO-WELL?!"
Rainbow Dash stopped before she gave a finishing blow!
Rainbow Dash: "Wait..... But, THAT Mare-Do-Well was just my friends busting my chops in order to get me humble. Heck, if that Mare-Do-Well was anypony other then my friends, then the worst thing I would've done was give a verbal command to cut that shit out and go be a hero somewhere else and that Ponyville's my gig, with added exposure of secret identity for good measure, cause, what's a hero without a secret identity, am I right?"
Onyx: "Wait, so, that's the worst you could've done?"
Rainbow Dash: "Well yeah! I may hated being outshined, but I'm not a murderer! Heck, the only thing I would've killed, was that Mare-Do-Well's reputation! Buuuuut, it turned out to be just my friends pulling my leg, so, no harm done."
Onyx: ".... UGGGGGH, NOW I FEEL STUPIDER THEN EVER?!"
Rainbow Dash: "Like ruining my rep wasn't enough of a highlight?"
Onyx: "It's not just that! It's just, I only did this because I thought Mare-Do-Well was a real hero that was slain by you, then I found out that it was a stupid elaberate scheme to get you to not suck your own pussy, and then I realized that the person who told me to ruin your reputaton was actselly a big liar who could've been just a hater!"
Rainbow Dash: "Wait, you mean someone TOLD YOU to ruin me?!"
Onyx: "Well yeah, of course! I mean, I'm a sensible pony, I investigate things before I act. It's just, I got the wrong advice, that's all."
Rainbow Dash: "..... Ya know what, New Mare-Do-Well? You're all right. Wait, just so we're clear, you are a totally different pony and not one of my friends trolling me for another needlessly complicated plan to learn a friendship lesson because I somehow acted like a showboater again?"
Onyx: "Oh, trust me, I'm a different pony. (Takes off mask). My name's Onyx Luck, by the way."
Rainbow Dash:... So... Can you explain why you didn't get the lowdown about the true nature of Mare-Do-Well?
Onyx:... I... Was rescued by one of your friends as Mare-Do-Well and started idolizing her.
Rainbow Dash: When were you saved? I'd know which one specifically rescued you.
Onyx:... Well, I was riding in a carriage that-
Rainbow Dash: Applejack.
Onyx:... An Earth Pony! Wowzy! Anyway, I left Ponyville before I could inevitably discover Mare-Do-Well's true nature. Then... Somepony at a convention dressed as Mare-Do-Well convinced me to ruin you, just to indulge my thought you murdered her. I don't know why, but something tells me that he/she wants revenge on you, and planned to do so through me.
Rainbow Dash: Well, I guess we were BOTH idiots. We'd better find who this pony is, and give them a STERN talking to!
Onyx: "Yeah! No one makes a mockery out of real heroes and expects to not exspearience some payback."
???: "Oh thank goodness it didn't went as badly as I initially expected."
Twilight and friends were seen.
Rainbow Dash: ".... Let me guess, you saw Onyx coming torwords my direction and assumed the worse did ya?"
Applejack: Eeyup.
Meeting Mare-do-Wrong
(Pending)
Transcript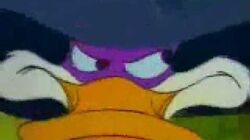 Intro/Climax Theme (Darkwing Duck Theme Song (Title changed to Mare-Do-Well))
Coming soon...
Material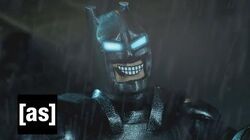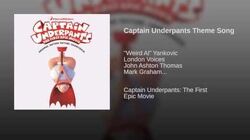 Community content is available under
CC-BY-SA
unless otherwise noted.