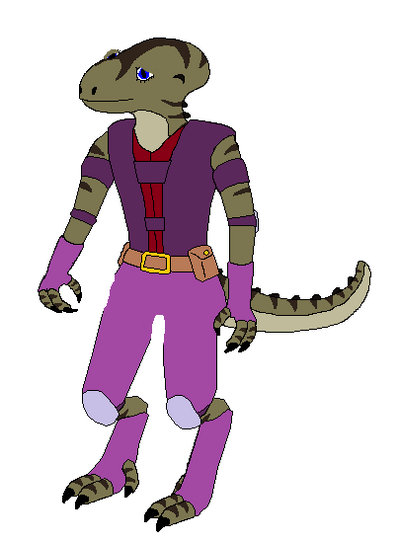 Saya Dayus
is an Alternate UUniversal Tiikon from Planet Vorlon. She is the niece of 
Dr. Sayus Mayus Dayus
 and the unwitting assistant to the mad doctor on his secret hideout in the Lapse Caves of Scyria. Though Saya was more cautious minded then her uncle about the Bacabin Campaign of trying to pressure UIS to de-isolate the isolated systems, she nonetheless cares for Dr. Sayus for being what is left of the Dayus family since a majority died in the Interuniverseal War and the reminants were perimently neutered by the Thoyemia Parasite insodent, the most recent misfortune being the then-recent departure of her parents to a common Tiiken deceise. All Saya had left was Dr. Sayus, and was understandingly concerned about him being politically critical to UIS' standerds, which unsurprisingly turned ugly when a Skorner Squad nabbed him and distrubed the campaign for good and severed the potaintional of future protest campaigns. Fearing for Sayus' safety, espeically when he was being taken to a Skorner owned Prison, she began to defelupt some combat skills, learned stealh, atletics, acrobatics and gymastics, and soughted out the aide of 
Worm McSinep
, a netourious wanted figure in UIS, where she and a collection of armored squads broke into the Skorner Prison and rescued Sayus, though he was not exactly in the most mint-condition state as he already suffered hell with the Skorner prison staff. She then proceeded to take the doctor to hide in Scyria and away from wondering UIS eyes. Thus, Saya found herself helping her broken uncle seeking revenge because she doesn't have the heart to turn on the only family she has left, even when Sayus is going on a mad mission to find the Super-Teadr 1 race known as the Scyriains, a mission with the potaintional to hurt him worse then the Skorners accomplished, if not more. But she has massive concerns when, because of the scarcity of enhancelement, the Scyrians' top material, causes Dr. Sayus to turn to the advice of
Edwyn Stonewell
, a very dangerous mutated Chredder whom Saya doesn't trust because of hearing awful stories about him, and how he was a pompous self-loving scientist who intended to capitalize on enhancelement and ended up turning himself into a monster, and tells him that the only way to take over the Scyrians is to free him. But Saya tries over and over to warn him that Stonewell is not to be trusted because he might just be intent on stealing those plans for himself.
Community content is available under
CC-BY-SA
unless otherwise noted.