The Lodgers and HA, during a trip to Exemplara, the superhabitable homeworld of the Exemplyds, tall humanoid beings who have never been seen since their disappearance and presumed wiped out, they come across clues that confirm they may still be alive. This leads them to another superhabitable planet called Resoluta, the homeworld of another Teadr 1 race known as the Transids, which were highly advanced human-like alien beings that were ambitious, proud, supportive, resourceful, adaptable, and very grand. But they went extinct when they sought to create a perfect being called the Resolute through the Nexx Project. This being, whom the Transids named Genera, seemed kind and benevolent, and was capable of shaping reality as she saw fit until the failed prototype being, Voidance, tricked her into believing that the Exemplyds give zero fucks about her well-being and viewed her only as an impourent science project to get noterity in the universes at large, causing her to throw an epic betrayed tirade and annihilated the Transids. Distraught, Genera imprisoned herself (and Voideance so he would not get to enjoy his cruel victory and revenge), away. However, the Nexx Project left seeds for an new empire that invited their chosen confidants, the Exemplyds, and they formed a mighty civilization. But rumblings of civil war caused the Exemplyds to separate into two factions: The Forsakes lead by Master Maestlin De'Mandar, that want a planet to settle and call home after they rebelled against their race's regime's ways, and the Indominion, the government of Resoluta lead by Emperor Mortimer Mizser, which see the world as sacred and as a holy obligation to take it for themselves in honor of the Transids. But the heroes question what happened to the Exemplyds. Turns out the sentient animal inhabitants are the Exemplyds that accumulated into gaining animal avatars, and since this power was lost, they remained stuck in these forms and thus forget who they used to be as well as their purpose in the eyes of the Transids. But after interacting more with the inhabitants, they discover that the Transids never intended to stay extinct forever as the Nexx Project, now just called the Nexx, hides a codex device that was meant to be activated to bring them back. But with the Nexx becoming so obscured that it's a complete mystery, the codex could be anywhere. But when Genera and the Voidance on the verge of awakening, it's up to the lougers and the HA to help Genara make sure Voidance doesn't get to come back to only screw things up once again for the Transids in a world that is essentially the AUU version of WildStar.
Scenes
Meet the Indominion
Indominion Capital
Saco: So, let me get this straight... You unusual chaps believe that our predecessors... Are still alive?
Tigress: Oh, don't misunderstand us, count. They are dead. But we discovered there is a way to bring them back. The Grand Council wants to make sure any and all Teadr 1 races are protected, starting with bringing them back if possible. Threats out there could use that technology and the race in general for evil.
Saco: Yet another exsample of any community not like Indomination to be filled with vermin and scoundrels. It's a real pain to be the only civilised force, really. This infomation reguarding the posability of the Transids still being around though..... An interesting prospect. Problem is, however, that we've recorded no such possibility.
Shifu: They intentionally left such details unknown for safety precautions. Again, less enlighten folks would misuse them and the tec otherwise.
Saco: Eh, fair point. But I suppose you lot can help us do so? It'd certainly help us be rid of those awful nuisances in the Forsakes.
Lord Shen: You do know your reckless actions got our team separated, don't you?
Saco: "Reckless, Indomination? (Laughs)! Are you sure it is in some way our fault and not just you coming in on a less then ideal time?"
Mantis: "Well, okay, maybe you guys didn't, meant it, persay, but, all the same, that fighting's all over the planet!"
Saco: "Well in our defence, we're not exactly used to getting visitors. What occured, is still largely your own misfortune. You choose to come here, did you not? One does not simply enter a planet engaged in a heavy, disagreement, and not expect to be unintended collateral damage. Doesn't speak highly about your sense of self-precaution. Also, let's remember that this planet is at, abit of a war, hmmmmm? Not exactly a planet with a viable tourest industry, now is it?"
Lord Shen: "In OUR defence?! We didn't exactly expected this world to even HAVE an ongoing conflict?! We were expecting it to be deserted!?"
Saco: "Well, at least you know about it now. Perhaps that would teach you from just entering into a random world all willy-nilly and not expect trouble of such caliber."
Viper: "WELL EXCUSE US FOR THINKING THAT A WORLD BELONGING TO AN EXTINCT RACE WOULD BE RELITIVELY PEACEFUL AND SCERINE?! IT WOULD'VE HAD BEEN NICE IF THERE WAS MORE ACCTREATE INFOMATION ABOUT LIFE BEING IN THIS PLANET?!"
Saco: "Okay, maybe that much can be our respondsability, but keep in mind that if it wasn't for those nasty Forsakes, we would've had the universes aware of Indomination's existence ages ago!"
Crane: "Oh, really?"
Saco: Believe me, those Forsakers are rebellious vermin that has been a pain in the neck for a long time. If your going to blame us for any, misfortune, at least blame them as well for setting up the events that transpired for your own issues. It only seems fair.
Sam: You sure about that? Those of us with them could understand them just as much we can understand you. Just what is so special about this 'Indominion'.
Patrick: I mean we assumed you were bad guys since you have the name 'Indomination'.
Saco:... NOT 'INDOMINATION', YOU IDIOT, 'INDOMINION'!!
Icky: "But you said "Indomination" multiple times prior to Patrick being stupid."
Saco: ".... Okay, admitingly. it's a commen mistake even ones like myself make. But at least know that it's exactly THAT! A misconception."
SpongeBob: We'll just call it what we will. Now answer the question, monkey boy.
Saco: MONKEY BOY?! (Breaks his glass in anger, scaring Spongebob)
Spongebob: "..... Please?"
Saco: "WHY YOU INSOBORDENANT, DISPRESPECTAL. ALIEN?! I OUGHTA- (Shifu halted him!)"
Shifu: "Please qwell your anger, count, he did not meant for that to offend you. Kindly do so and explain your group, or risk confirming pre-conchived notions."
Saco: (Calms down and regains composure)... I'll ignore that remark since this is just an avatar, but very well. Someone get me another drink?
A waiter bot hovered in and gave Saco another glass of fine wine.
Saco: "Thank you Hovis. (The Waiter Bot zoomed off). Now, onto explaining the luxerious history, of Indomina- Oh right, misconception. Of Indominion!"
Icky: "Maybe you guys should consider changing that name."
Saco: "I would if the Emperor would allow it...... And he won't. Anyway, time to show you the history of the Indominion. And as your luck would have it, I am by far the most qualified individual to do so. Now, shall we begin? (They entered a holoprojector room)... Behold, our glorious history!"
Saco pressed a button as the group were given theater seats and are made to watch a holofilm as Saco took center stage!
In the film.
(Saco): "Many years ago, (Quietly) Some exberts suggested it happened on a Fineday, (Openly), The Transids hand-picked the Exemplyd people to become the new owners of their glorious homeplanet and to make it their own and establish a planet-spanning empire here on their home planet of Resoluta. It has all the trimmings of a perfect world. Air. Water. Plants. Dumb Animals. (Quietly) Not intended to be of offence to any sentienitised fauna in the audience, (Openly) All, the bedrock, of a thriving new civilisation for our people, espeically with Exemplara's, untimely downfall.... At least, back then, anyway. It's assumed the old world got better, but I diegress. It likely belongs to someone else now, and we, have Resoluta. Thus, we came to honor the Transids wishes, and began keeping Resoluta. It is afterall, the only place suitable for us. In other worlds, we would've fell victims to aggression, (A monsterious alien roared at the exsample person), Discrimination, (Another set of aliens began to mob onto the exsample person), Segrogation, (The Exsample Person was seperated from a thriving community in a dirty mess by a large hostile wall), Political Intrigue, (The Exsample Person got stabbed in the back by another alien), Sickness, (The Exsample Person vomited after being exposed to a gross alien), Poverty, (The Dirt-Poor Area comes back for the Exsample Person) And the devines only know what else. (A Hidious Parasitic Monster appears behind the Exsample Person, the Exsample Person screams as the creature lounged at him as everything went black) Resoluta is our only safe place from an ever hostile universe, of vermin, scoundrels, scum, monsters, criminals, and other forms of unpleasentness, (The Exsample Person was seen smugly safe in the planet as exaggeratedly nasty hands, claws and tenticles tried to reach out) Are out of reach of us. But alchourse, by no means we aren't stupid about when outsiders can be able to actselly FIND the planet. So, through our own intimidation, (The example person made a menacing face)... Political intrigue, (The example person got stabbed again by the same alien)... And a score of impressive military conquest, (The figure shot the alien into disintegration)... The Indominion now exists as a shining example of strength and leadership to the rest of the pathetic vermin that infested the universes. Through this, we have harnessed the GREATEST weaponry of the universes, (The Exsample Person got loaded with loads more cool weaponry), To show would be threats that they better keep their filthy hands, (The Exaggerated Apprendages cowerdly slither away), To themselves."
(Icky): "Self-rightious Propaganda, thy name is this film! Yeesh, even something from the Fearmongering 50s is more subtile then this!"
(Saco): "This perfect life lead to the birth of Indominion, and our culture, prospered. Everything, was perfect.... It, was paradise..... But an evil stain was making it's presence, known..... And he, was.... De'Mander! (An Exaggeratedly evil Exemplyd appeared laughing like the freaking devil!)"
(Icky): "Oh now we're being as pretentious as modern politics propaganda now!"
(Saco): "De'Mander was corrupting the citizens of the empire, to want to leave the safety of Resoluta, and into wanting to live in an unknown or less understood world?! In blasfomus spite, to the Transids' wishes! (The Exaggeratedly evil figure was ripping the insigma of the Transids up like nothing, still laughing like a devil) But alcourse, our emperor, wisely, refused. (A Large Imperial Figure appeared, and comicaly smacked the exaggerarated evil figure into a wall!)....... But De'Mander...... Did not took this, kindly. (The Exaggeratedly evil figure growled like a rampent beast!) So, what did this evil basturd do? He did something, personally awful to the Emperor, and in so, The Emperor, rightfully, had he and his cretins kicked out! (The Large Figure gave a little kick-out to the evil figure and his followers as they scream like defeated monsters!) They were declared, forsaken... The Forsakes.... And now, they formed a terrorest faction, deicated to torment the lives of the citizens of the Empire! And force us ALL from our home in it! So, the brave soldiers of the Empire, stand in their way, and dedicated their lives, even willing to sacrivice it, to protect our citizens, from De'Mander's madness! (Imperial Soldiers are seen heroicly charging torwords the exaggerated Forsakes as reckless backwater freaks of nature)!"
The Flim ends with a michal bay sytile exploudsion when the two forces met!
Saco: "And one day, we intend to finally quell those animals, with a bit of Indomination, worldly, diplomacy! (Breaks the glass again)... Oh, brother... HOVIS?! (Hovis brought in another drink). Thank you. (Hovis leaves)..... Now, I, trust this was satisfactory....."
Po: "Well, apart from the fact this film obviously REEKS of personal bias, I think we got the gist of it. But, I felt like it's missing some details, like, why did this De'Mander dude wanna leave this place? And what did he do to get the Forsakes exiled to begin with?"
Saco: "The details are classified matters, I'm afraid. The Emperor insists on it. Cause, well, like I said. De'Mander did something, unspeakably evil and gravely personal, that the Emperor would rather keep the details, private. Even my knowledge is limited apart from guesswork."
Max: Well, I guess you're in luck since we both were separated and are on both sides. Maybe to help bring back your "Gods", we could come up with some compromise.
Saco: (Saco bursted into laughing!)..... Cute way of thinking, aliens, but getting the Forsakes involved is never a good idea. In fact, calling it a bad idea barely does it justice!
SpongeBob: Maybe because you never got to know them.
Saco: Know them? Ha! Trust me, they never gave us the chance. And even then, what we do know about them, is less then ideal. Now, I admit that maybe the film, exaggerated their beastly nature, but that doesn't make it "Inaccreate". The forsakers really ARE that monsterious! All they do is blast us in the back and deceive us every chance they get.
Shifu: Perhaps it's because you are at each other's throats and don't take the time.
Lord Shen: Precisely! So like it or not, we're going to figure this out. We can't do our job if we have you two bickering like bad-blooded siblings. Just tell us how we can do that, and we'll be on our way.
Saco:... (Sighs) If you insist. It's your funeral. To the heroic peoples of the Empire! (He digitally casts weapons of every country and showed them via hologram when he picked them up) The People of Bestialius! A proud, strong warrior group of our race that really submitted to their animalistic desires! Perhaps not the most cultured bunch.... But I highly recimend you don't say that to their face. Trust me. (Next gun) The Transids' magnifisent native machines, the Transitrons. Resilent, adaptive, great machines of the empire and tireless enforcers. Sense of humor? Unfortunately lacking.... (Brings out the next gun) Oh, what's this useless mercenary gun doing here? (Tosses it away) Not talking about that one. And finally, the guns, of my people! The Common Elite known as the Indomitable... THAT'S WHY WE KEEP FLIP-FLOPPING THE NAMES, HOW COME I JUST NOTICED THAT?!... Anyway, the Indomitables of Indominia, the would-be leaders of tomorrow! They are the most impourent faction members of the empire! Of which I'm sure that without, Indominon would just fall apart like a flimsy house of cards. And Indominion is needed, to protect the peoples' home, from the Forsake scurge! For we must honor the wishes of the Transids! Besides, where else are we gonna seriously live? It's better then being refugees and being deemed parasites to an uncaring universe."
Xandy: Well if y'all needed info on what's beyond your home, ya should've asked. It's random, yes, but it also allows endless possibilities.
Warlene: In fact, I forgot the obvious question, but we heard you Exemplyds were tall human-like beings. I was going to ask why you take animal forms, but... I guess I can see the answer. Our animal abilities could be quite handy in times of danger.
Saco: Yes. It's how we survived this world's hostile environment before we arrived. You might say even we forgotten what we initially looked like.
Icky: (He picked up the gun that Saco threw away)... Well, so far we got most of how you work... But why don't you wish to talk about the gun made by these gu- (The hologram showed the race as insane marsupial individuals and tinkers who had crazy cartoonish machinery and yelling like mad) HOLY FURBIES GONE MAD?!
Saco:... That's why. I suppose that now you seen it, I may as well. Let's just say that they have a bad habit of making the Indominion look off their rocker. They are the Chuayludes of Chau. Nasty little troublemakers they are. Of course you can't deny the little buggers are brilliant at what they do. If it has to be built and hurt people, they're the ones for the job. It's unfortunate that they are certifiable psychopaths. Buuuut, I suppose every great empire has a cute underbelly. But if you ask me, I'd personally avoid the little devils at all costs. You'll find your lives will be much easier that way. Hovis? (A bomb was placed in his cup)... Oh, bother- (It exploded as the heroes protected themselves with a shield as a Chuaylude came out laughing aggressively, as it was reveiled that the Count survived, albeitly cartoonishly ashed.)
Chuaylude: YOU NEVER LEARN, DO YOU, COUNT?! (Laughs)
Saco: DASH IT ALL, TOGGAF, I THOUGHT I SENT YOU OFF TO A MISSION IN ARCTORIA!!!
Toggaf: "Oh relax, just doing some last minute fun until I set off!"
Icky and Iago started to snicker!
Toggaf brought out his gun and aimed at the duo!
Toggaf: "..... Don't think I didn't heard ya laugh at my name, wiseasses! You're just lucky I have a strict policy about harming guests..... And that the count will strangle me if I do."
Icky: Sorry, dude! It's nothing against ya personally, it's just.... Look, your name is literally 'faggot' backwards. What, did your parents find it funny when you discovered it?
Toggaf: My dad was a vindictive jackass who gave me that name for screwing him over as a baby. You can imagine how he lost custody of me.
Iago: "Being a crude parent?"
Toggaf: Close. I also would've accepted: Died resisting the agency's orders, and put me into adoption.
Icky/Iago: "Ohhhhhhhhhhhhhh."
Toggaf: I know, that childhood was quite a ride. I became a tinkerer who does anything for both sides ever since.
Iago:... Both sides?
Saco: Oh, forget to mention, they have a habit of benefacting the Forsakes as much as they do us. They threaten us into agreements more times than I can count just to stay independent. Hence why I referenced their gun as "Mercenary".... Because that's what they're assentually are.
Lord Shen: "..... Aren't you worried about this behavior, backfiring on you?"
Saco: "Oh don't worry, we have plenty of Toggaf's kind that are pure loyalists. Those like Toggaf are a strict, minority."
Toggaf: "And if you worry about any guys like me thinking of double-crossing for the Forsakers indiffently...... Oh, trust me. That, does not tend to end well for morons like that. Believe you me."
Lord Shen: "Well, that depends, what exactly gotten the forsakes up in arms about it anyway?"
Saco: "(Sighs), I suppose this was unavoidable..... Please note that I must state that alot of these desidtions have nuances behind them. The Empire sometimes has to make VERY hard decidtions, and not everyone's gonna come out happy. Now, post De'Mander, there are two classes of Exemplyds: Superiors, like that of the Empire, and Inferiors: Our, Forsaker "friends". The Inferiors wanted things too much for the empire to really promise: Abyssians and Grandgards dared ask to live among Superior Imperial Cities, Flourins want a radical ban on all too impourent tec to protect their (Mockingly) PRECIOUS LITTLE PLANTS, (Annoyed) Never mind that nature had turned her back on us time and time again, (Professionally) And then, there's the Mortemns. They entered in a bit of a bad scrape with an infection of some kind, and, the empire wasn't in a position to earnestly cure them. So the least that we did was had their land quarantined and hoped for the best. And, well, they were able to cure themselves, thankfully..... Too bad they ended up with an unhealthy hatred of us for "Abandoning" them, not helping that De'Mander encouraged that false notion! Look, we did not abandoned the Morts. It's just that we were not in the position to seriously help them. Their infection wasn't anything like we seen before. It looked..... Un-naterol. The least we could've done is prevent it from spreading. Look, I know, some of you might not like that idea, but like I said. Sometimes, the empire can't make everyone happy. One shouldn't expect the government to heroically come save the day, that's unrealistic. The Forsakes' real problem isn't us. It's them. They're the selfish ones expecting it to be ALL about them!"
Shifu: "..... Well, yes. It's fine if some of their demands were, hard to fulfill.... But still.... The fact that these failures exist at all, is perhaps why De'Mander exists as he does."
Saco: "(Stops mid-sip and sprays out his wine)! (Coughs)!.... AHEM! Pardon me, but, did that sounded like, you're justifying their uncouth behavior?"
Icky: "Look, it's nothing against you guys, persay, it's just, the first two clearly just want to be accepted."
Saco: "We did tried accepting them. But they kept bringing their criminal communities with them! So you now see why we restrict them away from imperial cities?"
Iago: "And then there's the Flourins, who, you said wanted to have tech outright ban? Isn't it obvious that they are just looking out for the environment?"
Saco: "Oh don't get us wrong, we in Indominion cared for the environment...... It's just that, our tech industry is just as vastly important, if not more to some! We live in an age where we can't be like the Flours and survive on nature's embrace! Tec is literally apart of our lives! It would be a madman's gamble to go back to the treacherous arms of nature, even if they had machines that were also living organisms!"
Lord Shen: "And to be fair, that is a fine argument and perhaps the Flours are just being too concerned for nature's well being that they forgotten that the rest of you aren't like them. But, there's still the Morts. Now, you can still say you weren't capable of otherwise all you want, but you cannot deny that they still feel abandoned."
Saco: "..... You don't understand. You don't know how serious that infection was."
Icky: "Well how bad was it?"
Toggaf: "I'm, not sure you guys wanna know-"
Saco: "No, no, they deserve to know. But be warned..... It's, not an ideal tale, and spoiler, there's hardly, a happily ever after. See, the disease... It's some kind of genetic parasite that becomes a sentient organism by binding and feeding on the genetic material of the host."
Iago:... So basically they almost ended up like the Crucyds?
Saco: If I'm to assume that's a race that died from a genetic disease, then see the effects of this one. (Presses a button that activates another film) (They saw the graphic and disturbing ailments of said disease)...
Icky:... (He did this)
Toggaf:... My non-existent God!
Saco: For once, I couldn't agree more.
Po: SWEET AND SOUR DUMPLINGS!!! THAT INFECTION COULD PUT THE CRUCYIODS TO SHAME!!!
Saco: So, yes, this scared them beyond the point of sanity. They were counting on us, but... The disease was extremely resilient and resisted many of our attempts to cure it. When they proved to be too good a disease to cure, again, we decided it was not worth the risk of spreading. We gave them independence through that quarantine, but they needed technological life-support to survive. Of course, like the Chuayludes, they are mercenaries that are looking for the hope for a cure to this unspeakable disease. We just take more safety precautions to avoid catching the disease.
Lord Shen: "..... No wonder you did what you did to them, that disgusting thing looks potaintionally cataclysmic?!"
Saco: "Oh yes..... And unfortunately, the Great Transids would have to agree themselves....."
Viper: "..... You mean..... THAT'S, what caused the Transids to die out?!"
Saco: "Actually, that was a related evolved strain called the Globin, but you might say yes. They fought off the genetic disease not knowing it was evolving and became the Globin, of which we don't like to talk about. Even the greatest of races can be easily overwealmed, by something as lackluster, as a measly parasite that became a new organism as they fought."
Hudson: "WELL IF THE PARASITE IS SOMETHING LIKE, THAT, I WOULDN'T CALL IT SO MEASLY NOR LACKLUSTER?!"
Saco: I'll admit, not accreate words for the Globin at all, but I meant that for parasites in general and how the Transids are usually above such biological weakness. Worst of all, nobody has ever seen the Globin since it was heavily quarantined in the old capital of Zion in Fort Plasmwind where it first awoke since it destroyed the Transids. But it's non-radical ancestor is still somewhat controlled.
Patrick: Oh, we've handled plagues before. What makes this so-
12 seconds later...
(The display of the Globin was like this as the heroes had comical expressions and much more comical reactions to what it was like compared to what they last saw)
SpongeBob: (He overflowed the trash can with projectile vomiting as vomit overfilled and actually flooded the room)... PATRICK, WHY DID YOU HAVE TO ASK?!
Saco: Well clearly we have to have a massive cleaning after this.
Shifu: "Please pardon the mess. We admit to not being, prepared, for the intensity."
Saco: "There's no shame in that. I admited to going through such, indignation myself when.... I saw this."
Toggaf: "I blew chunks too. So, no biggie. Everyone blows chunks when they see the screw-upness of the Globin or something Globin-like. If you knew something that comes close to the Globin, then trust me, the Globbies, make whatever contender, look cute in compairison!"
Lord Shen: Well... I'm sure we'll deal with that as it comes. You know where we can find the way to save them?
Saco:... See, here's the thing... Zion used to be the Transids' capital city, and Fort Plasmwind was said to have secrets involving the Transids, INCLUDING how to bring them back. But... Before any of that could get started... The Globin took over everything and swallowed the entire country of Hella along with it.
Lord Shen:... I see. Clearly something doesn't want them to come back.
Saco: "(Scoffs), You're saying that these mindless parasites have some kind of omnipotient master? I doubt it. Nobody, can control the Globin."
Lord Shen: Well then ask yourselves this: Why were they so determined to make sure the Transids stayed dead? They killed them off, then when secrets are about to be revealed about them... They return and overtake their home country. There's no denying they had a reason to keep the Transids extinct.
Toggaf:... You know, Count? They have a good point. It does seem unparasite-like to think that far ahead on their own.
Saco: "...... Well, that changes things. This mysterious perpatraitor has to be a magnifisent mastermind with that such cunning..... Which unfortunately, rules out the imbreded incompently entitled Forsakers. De'Mander isn't much for subtily, let alone any masterful thinking to even do something like this. Besides, even the forsakes are disgusted by the Globins. Espeically the Morts which argueably have some ability to at least have any effect on them. But question is, what blasfomus infadel would DARE want to prevent the Transids rightious return?"
Toggaf: ".... Maybe, the Voidence?"
Saco: "That old myth? Impossable! And even then, the myth perfectly states that he was befellen by Genera apawn the Transids, unfortunate downfall! So, this has to be a new foe worse then the Forsakes."
Lord Shen:... What is this legend you speak of?
Saco: Hmm? Oh, yes, of course. See, it's said that the Transids died a different way. (Shows holofilm of an adorable young fancy-dressed yet barefoot and glittering cyan eyes was seen)... See, long ago, a beautiful woman, referred to as Genera, was created artificially in the Nexx Project to lead the race and find greater purposes. She was curious and shy at first, understandably given she was a clone of a prodigy child, but she grew substantially in power and wisdom. But... There was a secret. She had a darker side that resembled the darkest parts of mortals. And because this could lead the race down the wrong path, they split it from her. This was the Voidance. Thus Genera chose us Exemplyds as the ones to uphold their grand lineage. But... Voidance, angered for being scrapped for being an unstable entity of biological instability seeing a lot of great uses in itself and yet went rogue trying to prove it... It used it's link to Genera to manipulate her into seeing the worst parts of mortals and thus was convinced we only cared about her as a publicity stunt and just something to earn greatness with. Feeling like a betrayed slave... She bonded back with Voidance and through this unstable bind, became infected with the common genetic disease. Genera turned insane and annihilated the Transids as quickly as a plague. But when she saw the mistake when seeing the pureness within the Exemplyds... She never showed herself to us again and due to the damage done to Resoluta... She fought cataclysmically with the Voidance for control over the world, the Nexx Project, and the Exemplyds. But she was able to postpone the beacon for over a thousand years, and imprisoned herself into a 'virtual hell' and took Voidance with her, considering it revenge for tricking her. Needless to say that we came when the beacon activated at last, and the world evolved with the crazy Globin altering biology rapidly until it was starved out from the surface by it's lower ancestor being more subtle. (The holofilm ended)...
Viper:... Then they awoke when the Nexx Project was found by Fort Plasmwind.
Saco: You could say that. But I'm still holding my breath on whether or not the Voidance is responsible. It wouldn't be able to escape the virtual hell.
Boss Wolf: And how did Genera do that?
Saco: The Nexx Project is said to be watched by a simple virtual AI construct. She must've asked it to open a virtual prison to exile herself to with Voidance. But still, maybe it's something else.
Po: Why are you still denying that it's involved? Is it not even a possibility?
Saco: "Simple. Because of the fact that she somehow managed to see what she was doing dispite being in the control of the Voidence. Kinda, a plot inconsistencey."
Icky: "..... You mean, because of a plothole in lore, that, you deemed the Voidence to be a myth?"
Saco: "Pretty much."
Icky: "..... Look, how's about, we find you guys proof that the Voidence is real, would you agree to anything we want then?"
Saco: "Hmmmm. An interesting wager. Very well, if you can prove that the Voidence is fact then fantasy, then the Empire will bend to your will."
Shifu: "Even the most extreme request?"
Saco: "Depends on what the extreme is. We must insist that the extremes are limited to anything NOT relating to anything like, Ugggh, teaming up with the Forsakers!"
Spongebob: "..... Okay, we accept the terms. But under the conditions that things go accordingly. You may have to swallow your pride when push comes to shove."
Saco: "Oh, don't worry. The Indominion, rarely, if never, fails. Now, allow me to introduse you all, to the great staff of the empire!"
Icky: "I bet they'll be very eccentric as well."
Meet the Forsakes
Forsaken Wastelands
Sandy: Alright you dirty cat, I wanna know what this is all about, and I wanna know right now!
Kitsen: Will ya just shut up for a goddurn second?! I can't concentrate with you yappin' yer' buck teeth. Yeesh, and I thought I was an excitable chatterbox!
Max Cat: Well, she is quite cute.
Kitsen: Flattery don't make my concentration any better. I ain't even a feline. I'm just a being that dons a feloot avatar. Long story there, but lemme just do what I gotta and-
Skipper: Will you stop for a second and explain-
Kitsen: No time! Now just shaddap and let me report what I found.
Sandy: Little lady, you have to MAKE time! THIS IS IMPORTANT!! Just tell us what the dirt is going on, or we ain't budgin'! You just separated us from the rest of our team AND the Heroes Act!
Kitsen: "..... Never done heard of ya'll."
Sandy: "WHAT DO YOU MEAN, NEVER HEARD OF US?!"
Kolwalski: "Well, it is likely that this world is long isolated in thanks to it's continuious war, so, I would believe that it's possable they are in the dark about current events."
Private: "So, in otherwords Sandy, to her, we're pretty much a bunch of random nobodies that showed up in a bad time."
Kitsen: "Hey, ya'll said it, not me."
Kitsen brought out her radio and was about to use it, but Sandy took it and breaked it!
Kitsen: "WHAT IN THE, HEY?!"
Sandy: "HAY'S FOR HORSES, P***Y?! NOW ARE YOU GONNA TELL US ANYTHING OR- (Kitsen brought out a bigass gun that shuts Sandy up as Kitsen aimed at her)............"
Kitsen: "..... Do I look like it's my job to tell you all bedtime stories?"
Gazelle: "..... Well, no, you look like a young girl holding a very heavy gun that under normal logical standerds shouldn't even be able to hold and look as if to be part of an anti-govermental movement."
Kitsen: "Exactly! At least long-legs here gets it! Now, listen up, you bushy-tailed vrat! Either you agree to do things mah way, or... I ain't gonna be held respondsable if you light up like a Kraansmas tree!"
Sandy: "...... I'll be good."
Kitsen: ".... That's better. Now, it's good thing I always carry a spare. (Brings out a spare radio).... Look, to prove that I'm not a jerk, I'll explain when it is approbeate. Right now, it AIN'T approbeate?! The wastelands ain't exactly a good place for a history lession, okay?"
Skipper: "..... You're a dame that does not give in to peer pressure...... I respect that."
Kitsen: "Glad we can agree on something. (Activates the radio). Come in, Commander De'Mander."
Voice: "ABOUT DAMN TIME YOU REPORTED IN, YOU SOUTHERN BELLE NITWIT!! You better have news?!"
Kitsen: "You should know that I was able to recover some of the alien folks from them Indomination fellers, Commander-"
Voice: "SOME?! NOT ALL?! YOU IDIOT?! NOW THE EMPEROR HAS SOME OF THE ALIENS?!"
Kitsen: "Sir, please, I am in no position to go out of mah way to collect all of them! Look, they're likely at the capital anyway! It's out of my hands now! So cut me some slack! At least I ain't empty handed!"
Voice: "Uggggghhhhhhhhhhhhh. Just report your stupid clumsy tail back in the base. And hurry up! I'll replace your slow southern border ass with someone actselly comnpident if you don't show up in the next 900 hours!"
Kitsen: "That's an awful lotta hours to generiously give on such an impourent event, Commander-"
Voice: "THAT'S MILLATERRY TALK FOR NINE HOURS, YOU IDIOT?! NOW HUSSLE?! (The contact ends)......"
Gazelle: "..... Well, he sounded, pleasent."
Kitsen: "Oh don't mind the Commander's orniness, it's the stress talking. He's a real gentlemen when you get to know him."
Gilda: ".... Somehow, I doubt that."
Kitsen: Well, since I ain't in much of a mood to drive home doin' nothing but watching you misfits, I may as well explain who we are in the mega caravan. I'll get mah big sister to drive.
Tai: If I can speak so freely.... You're like Sandy if her personality was tripled, with a side of an adrenaline and sugar rush.
Sandy: Eh, given the sugar and adrenaline rushes I had, I'd agree.
Kitsen: Not the first time people commented about my mouth. They normally don't let me explain much crap on account of me runnin' mah mouth where it ain't supposed to, but... EEH, I JUST CAN'T HELP IT! I JUST GET SO EXCITED THAT I MIGHT WET MAH BRITCHES!... Uh-oh!
Lucky Jack:...... Charming.
Giant Caravan
Kitsen: ".... Ya know, dispite there being alot of ya, you're able to fit just right."
Duke: "Well if Icky was here, he'd direct ya to TVTropes for that."
Kitsen's Sister: Eh, this thing's a mega-caravan after all.
Kitsen: Point made. Now, y'all know about the Indominion, right?
Mr. Whiskers:... Didn't you call them 'Indomination'?
Kitsen: That's a common misconception that slips our tongues once in a while. You can blame the leading people's names for that. But, long-story short, them bastards like to cause trouble. Since they've been trying to control our homes by force, our leader wanted us to leave. They've been screwin' us around and De'Mandar figured it'd be a good idea to demand for us to leave the planet for new homes, but that stubborn Emperor refused to let us. So De'Mandar gave him what he deserved, got us to join forces, and that's how the Forsakes came to be. The end!
Sandy:... Is that all?
Kitsen: IS THAT ALL?! That was the short story. Didn't wanna bore y'all with the long version. What more do y'all want?
Sandy: We are on a mission to revive a highly-advanced race. Y'all might know 'em as the Transids.
Kitsen: Ya mean, them gods that the Indominion worship like religious morons? They're, real?
Joe: What made you think they weren't?
Kitsen: "De'Mander said so."
Trixie: "(Quietly) No s*** he did."
Kitsen: "Buuuut, since I guess ya'll wouldn't be here otherwise, I, guess the Transids ARE, or at the least, were real?"
Joe: That's the basic gists of it. We need to bring them back to keep them from falling into the wrong hands.
Biyomon: We just didn't expect you to be in a global war. We thought Resoluta was abandoned.
Kitsen:...... (She giggled and snorted hysterically) DID'YA HEAR THAT, KITSCH?! THEY THOUGHT RESOLUTA WAS ABANDONED!! (The two laughed)!
Mimi: "So, I take it, we were wrong then?"
Kitsen: HECK YEAH YER WRONG! Yer just lucky ya'll wasn't DEAD wrong! What, y'all don't have fancy technology?
Kowalski: You don't know much about the outside space and you saw us crash, so you tell me.
Kitsen: Just figured you'd know bout this world by now.
Gazelle: "We did, recently, it's just, we assumed it was an empty planet. We never had predicted there would be sentience presence here."
Kitsen: "Well guess what? Yer shorces were in-act-re-ate fer once! Now ya'll look like dern fools with yer fancy toys ruined by crossfire. Uh, sorry about that by the way, alot of that was meant for the Indoms!"
Sandy: Look, it's clear that we have to keep this crazy dispute from getting in our way when we're trying to bring the Transids back. So are you gonna help us do that by saying more or not?
Kitsen:... Okay. You asked for it. Come with me. (They went into a bunk room as Kitsen jumped excitedly in her bed)
Duke: "Hey, I thought you were gonna tell us, not go to sleep!"
Kitsen: Ah am! These are just the bunks of mah friends. They're currently off on other missions. But they're all part of our ranks. Let's start by talkin' 'bout us. Abyssians, that is. (She shows holograms of each country) We are stubborn folk. Not the kind to back down from a fight. And in case them racists in the Indominion said it, no, we ain't inbred!... Not completely anyway.
Duke: "Well, tecnecally, the fact that even if only a minority does it at all, doesn't mean these Indom guys are incorrect or truely racist about it. At worse, it just makes them assumious."
Kitsen: Well it don't make them any less like jerks fer it. (She hops onto a nature-themed bunk) There's the Flourins. You might call 'em scrappy yet cute. Protectors of nature in the like. They wanted to ban technology and settle for biotics, and they got chewed up and spat out by them mean Indoms.
Sandy: "Well that could be largely because the Flourins were making radical and untested demands and them Indoms reckindised that it was largely a crazy and untested idear. So alchourse they're gonna turn them down like that. I'm sure that doesn't mean the Indoms hated nature, they could've just as easily thought what the Flours were suggesting to be just crazy. I mean, alot of very impourent things came from tec, not nessersarly just weapons, but cures for decieses and overall shelter. A move like that wouldn't be popular with people, even with a good message like evioment care in mind."
Kitsen:..... Huh. They never looked at it like that..... The Indoms are still jerks for it though. Anyway, back to the Flours. They like to show and keep beauty and thus they wear no clothes, very thankful the Gods gave animals genitraction on that, by the way, bathe multiple times a day, and do anything just to be part of nature. Weird if ya' ask me. (Leaps towards a mysterious bunk)... Ickkkh, these guys... Best to leave em' be and never mention it.... And finally... (She landed hard onto the last bunk giggling) These guys are the Grandgards. Giant muscular bruisers with a talent for warfare. What can ah say? They are kickass ass-kickers! Of course more of them like to take the forms of mythological creatures. They like to be more traditional that way.
Phil: "Sounds like your in relitive good hands."
Kitsen: And good thing we DO have them. We have been fightin' these Indomitable bastards so we can get off this durn' boring planet. If them stiff-necked knee-bendin' bastards wanna fight, then I say, BRING, IT, ON- (She accidentally punched Max to the ground) OOP! You okay?
Max:... Never been better, cutey! What, a, woman!
Kitsen:... I'll pretend I never heard that.
Jumba: Whoa, hold on! If you want us to help, then you can't just skip one of your friends' people like that. (Leans on the mysterious bunk) What's this?
Kitsen: Might be contagious is what it is. (Jumba jumped off in shock)... Trust me, you'll wish you never met em' if you wanna remain healthy.
Kitsen's Sister (Kitsch): Just tell em', sis, they'll likely run into 'em at some point.
Kitsen:... (Sighs)... Well, as you can guess, they definitely don't like people talkin' bout 'em. I mean, you've seen 'em, right?
Jumba: Given you described them as 'contagious', I believe I can get a pretty good idea.
Kitsen:... Well... (She brings out gloves and handles the props in the bunk)... They call themselves the Mortemns. I call 'em weird and creepy. Infected with some kinda' genetic disease that can bind with DNA with crazy enzymes and ribosomes and radically warp the host into a mindless hostile image of themselves.
Gazelle:... Are we by any chance talking about-
Skipper: Gazzy, they were isolated for a long time, so they never heard of the Crucyds and their unfortunate fate.
Kitsen: Eh, it's wicked, I'll say that. The Indominion turned their backs on them during a plague, and because they didn't wanna become mindless mutant abominations... They bonded 'emselves with newfound technology.
Gazelle: "The desiese could've been severe enough that Indominion were helpless to do anything other then maybe qurrintied the land to prevent further infection."
Kitsen: Well, that's fine and dandy if the Indoms felt there was nothing they could've done, it doesn't make their abandonment right. It's fine if they wanted to kept the infection from spreading beyond their land with their qurritining, but, it wasn't a real help to the Morts. That being said, they know a lot about science and alchemy in the like. But from what ah gather, it's the forbidden kind. Look, ah feel that's about all I can say. We best be off before mah mouth REALLY gets me in trouble- (A large vrat teleported in)
Vrat: WHAT DID I SAY, ABOUT TOUCHING MY STUFF?!
Kitsen:... Aw, f-
The Vrat smacks Kitsen across the area and into a caravan wall!
Kitsen: "GOOOOOOOOFFFFFFH?!"
Phil: "Hey?! What's the big idea hitting a girl!? (Confronts the Vrat) Keep yer toga on, pal!"
The Vrat Roars monsteriously at Phil!
Phil:... Mommy!
Vrat: That's what I thought, you alien?! Mind your own business?!
Kitsch: Oh, hey, Brolde! You done with your mission in Thermlock Tradetown already?
Gazelle: "You do realise he just smacked your sister into the wall, right?!"
Kitsch: "Oh, don't worry, ain't her first rodeo in pissing someone off. She came to be more durable ever since. Besides, we have plenty of healers to treat serious injuries."
Vrat (Brolde): And about that question you asked..... Yeah, they just stepped aside. Being a Mortemn has some advantages. I took out Boss Darkspar and freed that Protonx branch from being used to make a dystopia faster than you can say "Fatty fell like a floppy flab of flesh". Anyway, whose the new meat?
Kitsen: (Comes through after awhile) Foreigners from space. They say they're here to bring back the Transids 'cause their gifts and tech'll be useful for outside threats er' something.
Brolde: I see. These guys want a death wish going toe-to-toe with the Globin.
Pleakley: The what?
Gazelle: "Would that happen to be the plauge that nearly destroyed your race?"
Brolde: "Ehhhhhh, yes and no. The Plauge that nearly wrecked us was a strain of it."
Jumba: "Then what does that make this, "Globin"? Is it like your own planet's verson of the Bruud?"
Brolde: "Buddy, whatever that is, the Globin, would make that, sound like having a cold."
Duke: "Aw come on, with a stupid name like that, they can't be that-"
12 seconds later...
Gazelle: (Everyone struggled at the holographic example of the Globin as they vomited out of control and flooded the caravan which leaked vomit and Kitsch continued driving thanks to a sanitation force field as Kitsen gurgled trying to get out of the vomit and leapt onto the Flourin bunk)... Duke, why did you have to ask?
Duke: I didn't know it'd be TOO MUCH!!!
Kitsen: (Licks herself like a cat cleaning herself) MY GODS, WHAT KIND OF STOMACHS DO YOU HAVE?!
Pleakly: "OH PLEASE DON'T DO THE CAT-TONGUE THING, THAT'S ONLY GONNA MAKE THINGS WORS- (EVERYONE VOMETS UP MORE!)"
Brolde: "(Was in the same sheild as Kitsch).... Uggghhhhh. And I know I'm gonna get yelled at for this."
Kitsch: "Well you did caused them to puke to begin with with a display of the Globin."
Brolde: "Well excuse me for trying to enlighten them on the subject!"
Gazelle: "(Hics), I'm, so sorry about this."
Brolde: "Ah, don't feel too bad. Alot of folks do that after seeing the Globins for the first time. That doesn't make the mess any less, inconvent though. I'm already envisioning everyone giving me s*** for this."
Phil: "You say that as if that's usually a thing with you." 
Brolde: As a Mortemn, it is. We have faced fear and discrimination for our infection. That's why we're an independent country. We felt we were better off without true alliance.
Phil:... Should've seen that coming.
Brolde: Don't worry about it. We are familiar with naivete ourselves. Anyway, you can only find the secret to bringing back the Transids in the Transid capital of Zion. It and the entire country of Hella were swallowed by the Globin from Fort Plasmwind since they were about to reveal secrets involving the race.
Gazelle:... Then clearly the Globin have a master who doesn't want them back.
Kitsen: "Are you trying to suggest that somethin's controling these freaky thangs? Cause last time I check, nobody can control the Globins!"
Gazelle: Then why would they be so fixated on anything related to the Transids since they wiped them out? They had to have consumed that entire area and keep from from deextinction for a reason.
Brolde:... They may possess a valid point. Clearly the parasites don't like the Transids. Or at least, the one who's controling them.
Kitsen: "Well, if so, then we're dealing with someone who really wants the Transids to stay gone.... So, I'm gonna be bold here and say this ain't being done by the Indoms. They would LOVE, to have the Tranies come back and help them stomp us to the ground! And even on the off chance it is being done by some kind of rogue defect, the Transids little robot pets would've hunt that sucka down! It has to be someone actselly worse then them."
Brolde: "Well, one such thing comes to mind..... The Voidence....."
Kitsen: "That old hocus pocus legend? Come now, Brolde, even the Morts should know better then to believe in silly supersitions. Besides, the myth said he was defeated by Genera after the Transids went kaput. This clearly has to be work of someone else."
Meeting Santha
Nexx Lab
SpongeBob:... GOD, THAT PLACE WAS CRAWLING WITH GLOBIN DRONES!!!
Trixie: At least we got the damn Manifest Module.
Gilda: Thank God, because after escaping them then running into those nasty Savagers, I don't think I could've taken anymore of their s***!
Icky: "Are we even sure we're in the right place?"
Zosimo: Apparently the Module can be fit in any virtual plug just like this one. The Transids may've thought of any solution possible to have themselves resurrected. The Module apparently contains the virtual construct in charge of the Nexx Project.
Clifton: Sure saves us the trouble of hooking it up in hostile areas. (Peepers and Jeepers beeped) Oh, quit whining, you know it was fun.
Kitsen:... Well, ah guess it's now or never.
Saco: Indeed. Let's get to work. (They hooked up the Module and a blue virtual figure appeared)
VC:... Greetings. I am insert name here!
Escalante: Well, hello, Mr. Insert Name Here. I'm Escalante.
Zosimo: I think it means the Transids were unable to give him a name before they died.
VC: I am a powerful virtual AI construct, created by the Transids to monitor and safeguard all scientific experiments and technology in the Nexx Project, and in the worst-case scenario, give them only to those who are worthy.
Escalante:... Then I have the PERFECT name for you, Mr. Insert Name Here.
VC: Name awaiting....
Escalante:... Santha!
Saco: (As the music comically winded down)... Santha?
Escalante: "Well, he's..... Blue like one of the Kraansmas colors, so..... Why not?"
Saco: "..... Uggggh, what did I earnestly expect from Forsakes?"
Kitsen: "Oh at least it's an improvement from "Mr. Incert Name Here", Indom!"
Saco: "I have a name you know, Forsake vermin!"
Kitsen: "Well small world! So do I!"
Bagheera: "Will you please?"
VC Santha: "Now, now, let's not fight. Let's all gather around. I, am a virtual construct, left here by the Transids when they, (Turns red and monstrous as things get glitchy and angry looking) ABANDONED ME HERE!! (Turns back to normal as everyone stared shocked)...... Oh, do pardon that. I may be suffering from some tecnecal glitches. (Glitches purple) Being alone and miserable does that to you!"
Kitsen: "...... Yyyyyyyeaaaaaaaaaaaaaaaah, uhhhhh..... As soon as we get the trans back, getting his screw-looses fixed is top of the bucket list."
Saco: "For once, the planets allined to allow us to agree on something."
Gazelle: "Shh! (To VC Santha) Santha, we need to ask you about project Nexx and everything related to it."
VC Santha: "(Turns blue again) Ahhh, your curious about Project Nexx, are you? (Turns red) WHAT'S IT TO YOU?!"
Gazelle:... To keep technology like this safe, we need to resurrect the Transids.
VC Santha: (Blue) The Resurrection Protocol. A fine choice indeed. The Transids could use some- (Red) PUNISHMENT FOR GIVING ME SUCH S*********!!! (Blue) As well as some needed protection.
Wesh: Well... Can you activate it for us?
VC Santha: (Red) F*** NO I CAN'T!!! (Blue) It seems that the most important power modules required for the Resurrection Protocol are infested by Globin. (Glitches purple) It seems you will have to clear them personally. But be warned that Globin won't be your only concern. There's also (Red) CRIMINAL C*MBAGS WHO WOULD LIKE TO EAT YOU FOR BREAKFAST!!! (Blue) So, to ensure you can try again, I shall give you virtual clones that can ensure you don't die permanently when those threats (Red) END YOUR PATHETIC EXISTENCE!!!
Lord Shen: WILL YOU STOP THAT?!
VC Santha: (Red) I'D LIKE TO SEE YOU MAKE ME, YOU ALBINO RANACOCK THING!!! (Blue) So in case you end up being overwhelmed, you can try again, and again, (Red) AND AGAIN AND AGAIN AND AGAIN AND AGAIN AND AGAIN AND AGAIN AND AGAIN AND AGAIN AND AGAIN AND AGAIN AND AGAIN AS I WATCH ALL THE POSSIBLE HILARIOUS WAYS YOU CAN DIE!!! (He laughs crazily) (Blue) And along the way, you may find extra aid from other parts of the Nexx Project. Bare in mind that looters and communities have collected much from them (Red) AND THEY WILL BE PISSED IF YOU TRY TO TAKE IT FROM THEM!!! (Blue) But they're not all bad. They can be reasoned with if you have the right intelligence and intuition. Choose wisely, and (Purple) They might reward you or give you a pat on the back. (Blue) Choose poorly (Red) AND BE DESTROYED!!!!! (Blue) And remember, with the virtual insurance, you'll be saved an untimely death. But, there's a few snags.
Tulio: Balls, will we have to pay to be resurrected?
VC Santha: (Red) (Chuckles wickedly) MAYBE!!! (Blue) But I haven't been fully commanded for a full profit, but that's not the catch. The catch is (Red) THIS VIRTUAL EXPERIENCE IS MY TWISTED GAME!!! I MAKE THE RULES AND CHANGE THEM HOWEVER I WANT, AND THUS I DETERMINE THE SEVERITY OF YOUR UPBRINGING!!!! (Blue) And also it requires a lot of time, energy, and patience.... So just step into this virtual analysis capsule to begin. (They hesitated)... Don't be alarmed. The process is (Red) EXCRUCIATINGLY PAINFUL!!!!
Toggaf: That's EXACTLY why we're alarmed, you crazy tech-ghost!
VC Santha: "(Blue) Look, I'm sorry, the red personality tends to say either the exact opposite or an exaggerated version of what I really meant. I'm sorry if he- (Red) HAS BEEN GREEEEEAT CRINGYPASTA NIGHTMARE FUEL!! (Chuckles)"
Saco: "..... We, are diffently ensuring, this construct gets it's due repairs."
Kitsen: "Well how about that? We agree on something again."
Saco: "An anomality indeed."
Duke: It ain't no anomaly, ya numnuts! You're finally starting to open up and understand one another. Now let's get this over with. Either we get into excruciating pain... Or we can have unlimited lives like a modern video game.
Saco: "Uh, I, vollenteer the Forsakes, they're, all about taking un-nessersary risks!"
Kitsen: "Oh nice try, ya cheeky devils! We're going in there togather!"
Icky: "(The Lougers started to push the both of them) We're ALL going in there, ya wiseasses!"
The Heroes enter the virtual chamber and get instintly placed into virtual statis!
The Virtual World.
The Group appeared into a virtual realm.
VC Santha: "(Blue) Welcome to the virtual realm. Before we begin, let us test your capabilities of going through the virtual realm, by having you have isolated sparing sessions with- (Red) YOUR, WORSE, ADVERSERY!?"
Icky: "Oh, SUUUUUUUUURE, why not?!"
VC Santha: "(Blue) While I was booting you all up into the virtual world, I was analising your memories for reshurch, and handpicked the most approbeate- (Red) HATED FOE OF YOUR PASTS?! (Blue) So it is to test your resolve around the Virtual Realm. First up, (Red) SPRINGBOOB SQUIREPIN?!"
Spongebob: "HEY, THAT'S SPONGEBOB SQUAREPANTS TO YOU, GOOD SIR?! I- (Virtually disappears)!"
Spongebob's training area.
Spongebob was seen riding on the back of David Hasslehoff!
Spongebob: "..... I'm back on David Hasslehoff? (Gasps!) But that would mean-"
???: "You got guts, kid! (Spongebob gasped and saw Dennis appearing from a data cloud)..... Too bad I'm gonna rip'im out of ya!"
Spongebob: "DENNIS?!"
Return of the Voidance/Spread of the Globin
(The Voidence sings this as he is freed and making the Globin spread.)
Meeting Goobleblog
Indominion Capital
Saco: PHAH! That overgrown cat thinks she can scare me with that crazy parasite? Even if they seem much smarter than we thought, they wouldn't be able to reach this heavily-secured area. Globin infestation, HAH! What kind of rube do they take me for?
???: (With the same voice as the WildStar Strain Video Narrator), Okay, one, that was completely wrong. (Saco was shocked as a Ratchet and Clank Telepathopod-like monster came out using unbelievable telepathic powers to tear his office apart and infest it with Globin)... And two..... HELLO, COUNT CHAUCER!!
Saco: UPON MY WORD!!!!
Globin Monster: You should've listened to them for once, Count. Now you've single-handedly doomed the Indominion. (Saco watched in horror as the capital was under siege by Globin as heroes and local defenses fought against it)
Saco:... Who are you?
Globin Monster: "Let's just say, I am the voice of the Globin. Their hivemind! But you may've reckindised me as one of your reshurchers once...."
Saco: ".... Great heavens, Dr. Goobleblog?! WHAT HAPPENED TO YOU?! I mean..... Apart, from the obvious."
Globin Monster: "That name is meaningless to me nowadays! I, am Gleesh now?! Speaker of the Globins!"
Saco: "So, the Voidence has a little helper in controling these abominations then?! Well the empire will make a swift exsample of you yet, you sad miserable mistake of nature?!"
Gleesh: "Aren't you even curious to why I am here?"
Saco: "Actselly, now that you bring it up, HOW DID YOU GET PASSED OUR DEFENCES?!"
Gleesh: "Ask the Forsaker Leader. He was generious enough to get me and my follow Globs pass your silly defences in exchange for Indomination's destruction?! The generious fool! He knew not what he reaped?!"
Saco: "DE'MANDER IS WHY YOUR HERE?!...... THE FORSAKES TRICKED US!?"
Gleesh: "(Laughs garglely), Seems that way, in my perspective. And they could've tricked the aliens too. Malmitulated the aliens into these follies to distract you while your backs are turned, for our parasitic tenticles to strike when they least suspect it."
Saco: "..... THOSE FORSAKER BASTURDS?! (Runs off?!)"
Gleesh: "....... Too, easy. (Laughs as he sinks back into the Globins)."
A Forced Truce
Outside Indominion Capital
Shenzi: (They saw as the Indominion was swallowed by the Globin)... I hope y'all are okay.
Saco: "'Fine' is a VERY relitive term. But all this is indeed nothing but a minor setback."
Kitsen: DAAAAAAH, BULLS***!!! WE TRIED TO WARN Y'ALL THAT THIS MADNESS WOULD COME, BUT YOU DIDN'T LISTEN, JUST LIKE YOU NEVER DID!!!
Saco: "Well excuse Indomination for having the impression that you Forsakes are not a creditable shorce of infomation! What with your CONTINUIOUS DISRESPECT TO OUR HERTITAGE TO THIS WORLD?!"
Kitsen: WELL MAYBE WE WOULD'VE BEEN EVEN MINORLY RESPECTFUL IF YOU JUST LISTENED TO OUR OPINIONS ABOUT HOW WE SHOULD LIVE SOMEWHERE ELSE?! Ugggh..... IT'S ATTITUDES LIKE THAT THAT MADE US FROM THE BEGINNING!! YOU BASTARDS BROUGHT THIS UPON YOURSELVES!!
Saco: Don't be absurd, Forsake! Was it not your basturd of a leader who freed those monsterities to try and weaponised them?
Kitsen: "(Sarcasticly) OH YEAH, BECAUSE YOUR EMPEROR IS SUCH A SAINT AND WOULDN'T THINK TO DO THE SAME THING?!"
Saco: Oh bother! What made you think we'd listen to our sworn enemies? It's not proper war ediquite to take their word on anything in risk of it being a trick of some sort!
Toggaf: Oh, I'm sorry, you think we CHOOSED to come and warn you of the Globin's approach? These guys MADE us!
Lord Shen: Hey, we were trying to warn you BOTH, but none of you listened to us about both a truce or about this epidemic.
Saco: "WELL PARDON US FOR NOT BEING QUICK TO PLAY NICE WITH THE FORSAKES BECAUSE OF THEIR BASTURD OF A LEADER FREEING THE GLOBIN?!"
Kitsen: "OH LIKE YOUR EMPEROR WOULDN'T HAVE THE SAME IDEAR, INDUM-DUM?!"
Saco: "The emperor would at least have advisers to discourage him?! Your leader basicly just recklessly does WHATEVER he wants with no clear reguard to EVEN YOU CRETINS?! LET ALONE ANY INNOSENT CAUGHT IN THE WAKE OF THIS MESS?!"
Lord Shen: (Sighs)! Well! No wonder you two don't get along. You never agree on anything or get to know each other.
Milano: Is that not the point of war?
Skipper: War is not just to eliminate the enemy. It's about finding the best way to reestablish peace. If you don't understand your opponent, then you're no better than the other. You two need to do that right now since both your societies are infested.
All: NEVER!!
Lord Shen: Excuse me?
Brolde: You think we're just going to get along so easily because you say so? You don't even know what we've been through!
Kowalski: No, but you both would if you just talked about it. Why do you hate each other? There must be a deeper meaning than thinking of each other as menaces. The Forsakes just want a new home and the Indominion just wants to honor the Transids. But why don't you take the time to just-
Saco/Kitsen: SCREW THEM, THAT'S WHY!!
Kowalski: AW, C'MOOOON!!!
Kitsen: We are NOT coming on! These guys are responsible for us struggling to have new homes since the beginning!
Wonxle: Hell yeah, baby! Thess guys screw us around everywhere we go. They're just a bunch of bullies.
Escalante: Yeah, what he said!
Saco: YOU DON'T GET TO DEFEND THEM SINCE YOU BETRAYED THE INDOMINION!!
Escalante: You wanna say that to my face, bro?
Wesh: Yeah, they only did that because you were assaulted and almost died by Escalante's hand. You have a bad habit of ruining the livelihoods of those you have forsaken. Where do you think our name comes from?
Saco: You only exist because of some treasonous bastard who refused to accept that we were trying to uphold the Transid name.
Brolde: BY LEAVING US IN SUPREMACY!!! YOU DON'T JUST HAVE THOSE OF US EXEMPLYDS WHO INHABIT INFERIOR ANIMAL BODIES INTO INFERIOR POSITIONS AND EXPECT EVERYONE TO ACCEPT IT!!
Milano: We were simply doing what was best for our people.
Brolde: Bulls***! You did it for yourselves! My peoples are infected with a genetic disease thanks to you leaving us at the mercy of it's epidemic because you exiled us for rightfully rebelling against your supremacist ways. You don't DESERVE to be gifted with Transid honor after all that!
Saco: How DARE YOU QUESTION OUR GODS' DECISION?!
Kitsen: We dare, because we were wronged cuz you were tryin' to force us into supremacy by law. We Exemplyds are the same, but we were just reduced into these animal avatars because of bad circumstance. We were superadaptable beings, now reduced to cute lil' critters, and you had to go and place us in positions against our will!
Saco: We were just trying to protect our people from their avatars' weaknesses! We're not the same proud tall race we used to be, and we never will again, not even if we were given the chance to be so again. That was how we were going to cope with these new forms, but you never took the time to learn that.
Kitsen: AND WHOSE FAULT IS THAT, ASSHOLE?!
Saco: YOURS!! YOUR FOUNDER NEVER MADE TIME TO LEARN OUR INTENTIONS BECAUSE OF HIS STUBBORNNESS!! NONE OF THIS EVER WOULD'VE HAPPENED IF YOU DIDN'T REACT TOO SOON!!
Wonxle: NO!!! YOU TOLD US TOO LATE!! NONE OF THIS EVER WOULD'VE HAPPENED IF YOU HAD JUST BEEN STRAIGHT WITH US!!
Milano: We would've if you hadn't butted in!
Brolde: THAT'S NO EXCUSE, YOU SHOULD'VE SAID IT FROM THE BEGINNING!!!!
Escalante: He's right you know!
Saco: I TOLD YOU THAT YOU DON'T GET AN OPINION!!!
Escalante: You don't tell me what to do anymore, turncoat!!
Saco: YES, I, DO!! WE ARE THE GOVERNMENT!!!
Escalante: ARE YOU STUPID?! THERE, IS, NO, GOVERNMENT!!! THE GLOBIN TOOK IT LIKE IT DID US!!! DID ALMOST BEING INFESTED JUST SLIP YOUR MIND?!
Milano: It doesn't change the fact that it was you forsakes' fault to begin with. My partner basicly sacrivised hismelf to ensure BOTH our safety!
Saco: Not to mentioned that you inbred morons tried to pinned this on us when you didn't planned this out! AS TO BE EXPECTED WITH YOU BACKWORDS BACKWATER MONSTERS?!
Kitsen: WHAT OTHER CHOICE COULD WE-
(Bagheera yelled this)
Bagheera:... I CAN'T TAKE THIS! NO MORE BICKERING!! You both are clearly at fault here. You two just got off at the wrong foot.
Saco: "Oh come on, our reasons for, "mistreating" as it were, of the lessers, was because, we tried having them among the more superior members of our people..... It ended poorly because criminal factions kept rising up and destroying superior livelyhoods and lifes. You inferiors are reckless anarchists?!"
Kitsen was surprised to hear that.....
Kitsen: ".... De'Mander never mentioned that....."
Saco: "Well gee, it's as if he was an ungrateful insobordenate who was using you fools to push a personal agenda! Now, I am not going to pretend the Emperor is free of any faults on his part, but at least HE'S held back by the council of advisers. And let's not forget that this new problem was largely De'Mander's doing! He is so determined to take away our people's desteny with this world to make our communities forcefully evacuate to a less superior world SO badly, that he would unleash a deadly parasite onto us! Even if it would risk the very people you claimed he cares for, the, "Oppressed", was it? Did you not see Indomination citizens being infected by the things he unleashed?! That, is not an act of heroisum?! THAT, WAS TERRORISUM?! He was willing to destroy who know's how many lifes, for a meager, idealogity?! How, is THAT, heroic, in your idiotic eyes?!"
The Forsakers began to look at eachother.
Escalate: "..... Well, when you put it that way...... Oops."
Saco: "..... LIKE AS IF "OOPS", WILL FIX, THIS?! (Angerly shows the infected Indominon City)!"
Wonxle: "Look, if it helps, if we knew De'Mander's was gonna do this sooner then we did, we would've talked him out of it."
Saco: "Oh please don't tell me you still think that insane basturd was reasonable, even after your revelations?"
Wonxle: "Well, that is to say, we could've stopped him."
Saco: "Oh yes, and LOOK HOW WELL THAT TURNED OUT?! NONE OF THIS WOULD'VE OCCURED IF YOU JUST LISTENED TO INDOMINATION?!"
Gazelle: "..... Well how can they, when Indomination was treating them poorly and degrading them for being imperfect, legitament truth or not?"
Saco: "You do not understand, these reckless inferiors have ruined communities?! They even killed the Emperor's son and the Empress?! How can you expect us to just pretend that never occured?!"
Kitsen: "..... Who, who was the one who did those awful things?"
Saco: "DE'MANDER, OF COURSE?! HE WAS THE ONE WHO ENCOURAGED THE IMPERFECTS TO ACT LIKE THEY DO BECAUSE HE WANTED OUR PEOPLE TO LEAVE THIS MAGNIFISENT WORLD, BECAUSE FRANKLY, HE DIDN'T LIKED LOOKING LIKE AN ANIMAL?!"
The Forsakes are further surprised......
Icky: "..... (Sarcasticly and mockingly) Well gee, it's as if the asshole goverment was in the right, and the "rightious" rebelers were in the pure wrong! (Seriously) Well considering that your leader pretty much fucked with their leader's family, NO FREAKING WONDER WHY THEY TREATED YOU GUYS LIKE SHIT?! IT, WAS PRIMARLY, YOUR OWN DOING, TO BEGIN WITH?!"
Kitsen: ".... I.... I..... De'Mander never told us these things, we, I....."
Gazelle: "Look, we agree that the Emperor dealt with his grief rather poorly, but Indomination as a whole can't truely be blamed if they were given a very strong impression that you people were not very reasonable. Alchourse they would never reason with you or show compassion with you. You pretty much deminstraighted that your not worth the time and the effert constinetly! Do we still agree that Indomination need to change their ways? Yes, but they would be more encouraged to do so if the Forsakers, changed their ways even GREATER then they!"
Kitsen: "..... I don't want to be a forsake anymore?!"
Escalate: "Kit, what do you mean?"
Wonxle: "Kit, please! Okay, so, it turned out that De'Mander, wasn't the most idealistic person ever, but that doesn't mean that you should-"
Kitsen started to cry.
Toggaf: "...... Congradulations..... Ya made a cute southern belle cry."
Kitsen ran away sobbing before anyone can stop her!
Escalate: "...... What was wrong with her?"
Saco: "Her illusion to that she was doing good, basicly broke, and now, she realised that she was being used to make her race homeless when we were destined to inhereite the transid homeworld! De'Mander was not the hero he pretended to be, and now realises that Indomination was the victim here, not the forsakes!"
Brolde: "OH CAN YOU JUST NOT, RIGHT NOW?!"
Everyone: "THAT'S WHAT WE SHOULD SAY TO YOU, TURNCOAT?!"
Brolde: ".... Well, excuse me for exspearimenting with my prospects here!"
Saco: ".... Okay, if we're done being nonsensical here, let's get down to business! You phathic forsakes want off of this sacred planet so badly, THEN YOU FORSAKES ARE EXILED?!"
Escalate: "Welllll, in context to that the planet is being heavly infected, exsile's, tecnecally not that bad."
Saco: "(Disappointed sigh) Oh, right, that's exactly what you heathens want. Then, you are sentenced to never leave the planet?! NEVER, EVER!?"
Wonxle: "Well it's gonna end up being pointless, because unless your emperor's crazy, he would HAVE to make all of us evacuate from this place?!"
Voice: "THIS IS EMPEROR MISZER?! I KNOW WHAT YOUR TRYING TO DO, DE'MANDER?! BUT YOU WILL NEVER MAKE US LEAVE THE TRANSID HOMEWORLD?! IT IS OUR ONLY CHOICE?! I WOULD SOONER LET EVERYONE BECOME GLOBINS THEN LET OUR RACE BECOME HOMELESS?! SO LET MY HEART BE ROTTEN FOR THIS, I WILL NOT SACRIVICE OUR INTENDED PURPOSE FOR THIS WORLD?! IF OUR RACE WERE TO DIE OUT BECAUSE OF THE GLOBINS, THEN SO BE IT?!"
Saco: "..... You were saying?"
Escalate: "...... You guys aren't shocked by this?"
Saco: "Remember that because he lost his family, we in Indomination have long acknowledged that our emperor, may not be an adiquite canadate for the position anymore. So alchourse he would do something like this. At least Indomination will go down with De'Mander losing the support of the forsakes."
Wesh: "Well, with all due respect sir..... It doesn't have to be like this. It's time for the both of us to leave behind our no longer fit leaders and foster a new era. An era were we both can get along."
Saco: "Wesh, I may not be fond of the Emperor's insanity and stupidity, but to betray him would betray Indomination?! I told you this a million times?!"
Milano: "Oh be frank, Count, you had perfectly admited that he has become unfit to rule! Besides, Indomination has entered hiatus with the capital ruined, De'Mander's doing aside! By all accouts, that tecnecally means he's not really emperor anymore!.... Ya know..... That might give you an oppertunity to have an excuse to make youself the new emperor without pesky politics in the way....."
Saco: "..... Tempting, but, that would mean I have to WORK, with the forsakes?! That would intensly disqulifived me?!"
Kitsen was seen not too far, still crying, but then, suddenly puts on a brave face.
Kitsen: "..... If it helps, county? (Everyone looks at Kitsen as she walks down the area)..... The Forsakes are in a "Hiatus" to, on accout that we found out that De'Mander was a no-good, lying snake?!"
Fu-Xi: "HEY?!"
Kitsen: "Uh, no offence to actual snakes, by all means. Anyway, if it helps, I am done trying to make our people leave the planet! I am done doing what De'Mander said! I am done, being a forsaker! I, am doing this as a citizen of the Transid world! Not as a forsake, NOR an Indominator! (Puts her hand out)"
Escalate: "I'm done with the Forsakes too! (Puts his hand out)"
Wonxle: "Me three! (Puts his hand out)"
Toggaf: "Eh, I'm done with the back and forth biz. I'm in. (Puts his hand out) I'm still being paid, right?"
Brodle: "(Puts his hand out) Count me in!"
Everyone: "NO, BETRAYALS?!"
Brodle: "Hey don't get me wrong! I hate those nasty Globlins?! Yuck!"
Milano: "Well, I adhere to this as a citizen of the planet due to Indomination's hiatus. (Puts her hand out). And, for dear Zech."
Wesh: "For the sake of all citizens of the empire AND those that misguidedly followed the forsakes, (Puts her hand out) I joined."
???: "Oy!"
Ishmae came in on a crutch and place his banaged hand out.
Ishmae: "Tis be a private fight or can anyone join?"
Gorrigan: "(Arrives) Mind if I tag along? I have alot at stake here, too! My carefree lifesytile depends on a butt-ugly parasite free life!"
Phineous: "(Arrives via video drone) And alcourse, these nasty little creatures may be bad for our business here in Protonx Corperation. To make a viable market with parasites around would be.... Largely unsuccessful."
Capitan Thorokov came in with his savagers....
Capitan Thorokov: "..... I would like to admit that I don't particularly care for the lot of you..... But I care for the planet as the perfect criminal paradise enough, to deside that I hate these parasites more then you lot. (Comes up and places hook-hand out) Besides, your going to need an army to fight Globins."
Saco turned his back from the group and pondered......
Wesh: "..... Sir?"
Saco: "...... (Sighs)..... As amusing it would be to be the contrarian and refuse this mutley allience...... These times are too serious for my distastes at the moment. So, I have deemed it, more productive, to put aside my feelings to help both citizens of the empire, and those that mistakenly followed the Forsakers. Plus, that prospect of me becoming new emperor, finally appealed to me. so, (Places hand out) why not?"
Wesh: "..... (Smiled and gave a small tear).... Thank you sir."
Saco: "Oh please don't ruin this by getting zappy."
Wesh: "Oh, uh, sorry sir."
The lot did the hand send off!
Kitsen: "Okay! Now..... Does anyone have a plan?"
Saco: "....... You pretty much inspired everyone against their interests to team up and you don't even have a plan?"
Kitsen: "I..... Wasn't the planer type.... (Nerviously giggles)....."
Saco: "(Sighs)...... You're lucky I was one of the greatest minds of Indomination, I have a plan for every scenario. Even for the unexpected."
Kitsen: "Tch, how do I know you ain't bluffing?"
Saco: "Would you believe, (Brings out a fat file) I keep a file of making plans to deal with a Globin infestation?"
Kitsen: "...... Wow, no wonder you indomination folks were tough to fight."
Wonxle: Were the superior funding and extremely sturdy and royal power and tech not an early indication?
Kitsen: I didn't think they were THIS smart.
Saco:... For the sake of saving the world, I'll ignore that. Alright, I'm the one with the plan, and, Wonxy was it? He's the one with the plan of attack.
Wonxle: Why have me plan this out?
Saco: You clearly helped the Forsakes survive against us for this long, so I assumed it was no problem to you.
Wonxle:... In that case... Get me a Warplat!
Saco: "There's a remote streach of land not to far from here. A perfect isolated location to lore the little parasites in."
Attack on Fort Plasmwind
Meeting the Voidance/Saving Genera
Fort Plasmwind Underground Transid Chamber
VC Santha: (Purple) Hello, my (Red) ENEMIES!!!! (Purple) I'm guessing by now, you've realized everything!
Mizser: It was you! You managed to corrupt and pocessed the construct so you avoid being entrapped! You've been manipulating us this entire time?!
VC Santha: (Purple) And you win the grand prize!... (He summoned virtual prisons and placed them inside) (Red) BEING ANNIHILATED FOR MY SADISTIC HUMOR!!!! (Cackles)
Kitsen: You have some nerve pocessing Santha, Voidence?! He was only doing what Genera asked him, and you have some nerve to hi-jack him?!
Escalante: You're being VEEERY naughty, you know!
De'Mandar: Is THIS why you were unfinished? Because you betrayed the Transids?
VC Santha: (Red) (Cackles crazily) (Purple) So, it was already clear, that I'm not the original 'Santha'. That I'm the one who has been doing this since the beginning. Since the very project began. (Red) (Blabbering out of control) I'VE DONE SO MUCH TO ENSURE THAT THIS WORLD IS HOW I VIEWED IT: WAR AND PEOPLE DYING LEFT AND RIGHT IN FUNNY WAYS!!!
Boss Wolf: Pre-Reformed Discord would just love you.
VC Santha: (Red and slowly showing his true form) SILENCE!!! I DID NOT INFEST AND HACK THE VIRTUAL NEXX GRID AND POCESSED THIS DUEL-PERSONALITY COMPUTER CLASS REJECT TO LET YOU EXEMPLYDS AND A BUNCH OF MORONIC OTHERDIMENSIONAL MISFIT PARTY ANIMALS TAKE IT AWAY FROM ME!!!! (His true form was starting to show)
Milano:... Is that...? (Purple VC Santha revealed himself to be a dark and biologically unstable figure resembling Genera)
Saco:... OHHHH BOTHER!!!
Voidance-Genera: GET READY FOR THIS TO END BADLY?!!
Gazelle: Lo sabía!
Escalante: "GIVE, SANTHA, BACK, YOU ASS-UGLY FREAK?!"
V/G: "MAKE ME, YOU MISERABLE MORON?!"
Escalante: "I, WILL?! FOR KRAANSMAS?!"
Escalante charged like a mad idiot!
Saco: "YOU FOOL?! FOR ONCE, DON'T FOLLOW YOUR FORSAKER INSTINCTS AND THINK FOR A-"
V/G: (He cast a powerful attack that killed him comically)
Saco: "..... Change......"
Wesh: ESCALANTEEEEEEE- (He was virtually resurrected) -EE, Never mind.
V/G: (He unleashed a loud and much scarier evil cackle that aggravated the heroes) THE CLASSIC 'RUN INTO A GUY WHO CAN ANNIHILATE YOU IN AN INSTANT' GAG!! NEVER GETS OLD!!! I CAN DO THIS ALL DAY! I AM BASICLY FOR THE TIME BEING, AN AI AFTER ALL!
Mizser: WHAT HAVE YOU DONE TO GENERA?!
V/G: (Cackles) NOTHING RECENT. WE STILL REMAIN BONDED SINCE SHE SENT US TO THIS VIRTUAL PRISON!!! SHE AND I ALWAYS SWITCHED CONTROL LIKE 'SANTHA', AND OFTEN TIMES OCCUPIED THE SAME SPACE, AND SHE HAD ENOUGH WILL TO DRAG HER CUTE ASS IN HERE, AND ME ALONG WITH IT!!! BUT I WAS ABLE TO FINALLY SEIZE COMPLETE CONTROL!! NOW SHE'S BUT A MEMORY. (She suddenly changed into a cute WildStar Drusera-like girl exactly the same as in the whole film, but with slight differences crying heavily with a flushed red face)
Genera: NO!! IT DOESN'T HAVE COMPLETE CONTROL!! I'VE SPENT EONS IN THIS MENTAL TORTURE!!! HELP ME, PLEEEEASE!!!! (She sobbed hysterically until she changed back to V/G)
V/G:.... OKAY, NOW I'M SURE IN THAT, WILL THE LAST TIME, YOU TRY AND INTERFERE!!!!
Skipper: We need to destroy that dark entity!
De'Mandar: I wouldn't recommend it. The two are like positive and negative. They cannot exist without the other because they come from the same being. The Transids just separated her positive and negative sides to avoid an ill-advised path.
Miszer: "OH NOW YOU TELL US, YOU WORTHLESS USURPER?!"
De'Mander: "REALLY OLD MAN?! AT A TIME LIKE THIS?!"
V/G: THAT'S RIGHT, LOSERS!! YOU DESTROY ME, YOU'LL DESTROY YOUR PRECIOUS GENERA!! (She switches to Genera)
Genera: THAT'S NOT ENTIRELY TRUE!! (Sobs) WE DIDN'T SEPARATE THE SAME WAY WE BONDED BACK AGAIN!!! I-I-I-I STARTED OUT A NORMAL CLONE UNTIL MY POSITIVES AND NEGATIVES WERE SEPARATED. VOIDANCE JUST BONDED BACK POORLY BECAUSE IT'S UNSTABLE!!! YOU HAVE TO- (She cried out in pain as tears overloaded her eyes and she turned back into V/G)
V/G: NO!! I'M NOT LETTING YOU UNDO ALL MY HARD WORK!!!! YOU MISCREANTS WANT TO GET TO THE RESURRECTION MODULE SO BAD? THEN... COME AND GET IT!!!! (He transformed virtually into a giant virus-like beast)
Wonxle:... Well... (Gets out his giant blaster cannon) TODAY IS A GOOD DAY TO DIE!!!
Diego: Guys, we need to restore Genera's true form. With Voidance's unlimited control, it's by far the only way to save the Transids.
Wonxle: What did you think we were going to do? Charge in and get vaporized and be resurrected again?
Sandy: Well, he ain't gonna make it a fair fight. Let's be lucky Voidance doesn't have complete control over Genera.
V/G: OH, THERE'LL BE NO FIGHT! (He tries to finish them quickly until everything turned from red to blue as everything changed slightly)... WHAT?!
Genera: (She came out)... I'VE ACTIVATED THE ANTIVIRUS PROTECTION TO KEEP IT FROM FINISHING THIS QUICK, BUT THAT'S ALL I CAN DO. (Sobs) IT'S A FIRST-PERSON DEATHMATCH NOW!! E-E-E-EACH OF YOU HAVE 20 LIVES TO SAVE ME!!! JUST DO IT BEFORE IT'S TOO LA- (She cries out of control as V/G came back and discovered he was unable to bypass the antivirus software)
V/G: DAMN YOU DAMNED WHORE!!!! (Sighs) FINE. 20-LIFE DEATHMATCH IT IS. IT'S MORE FUN THIS WAY ANYWAY.
Toggaf: CHAAAAAAARGE!!!!
Saco: "But can't we take the time to straga- (Everyone runs off mindlessly)........ Oh, bother.... Oh well, when in Crome. (Pulls out his sofisicated engery sword) TALLY-HOOOOOOO! (CHARGES FORTH!)"
(Later...)
V/G: (Growls annoyed).... Okay, you bunch are more persisent then I thought, and I barely got you people pasted the teen minute mark! But you can't keep this up forever?! Eventually, I'll be the victor, and Resoluta STAYS MY PLAYGROUND?!
Zosimo: Well, it's about to get less pleasent for ya, you litteral hack! We know that Genera might know more about this domain than you, so she'd find a way to beat you. Of course you wouldn't have your back turned forever, so she must've had them hidden from even your reach. There's one in particular I noticed that you seriously didn't. You know what a ghost is?
V/G: (He cackled crazily) WHAT KIND OF A QUESTION IS THAT?! IT'S A SPIRIT BORN OF AN UNTIMELY DEMISE!!
Zosimo: No-no-no, not THAT type of ghost. I mean ghost as in backup copy in case the original is out of commission due to a computer crash or a virus. Kinda like you. Let me tell you, that Genera, as a prodigy clone of unfathomable power and knowledge, was more than open for such an idea.
V/G: HAH! I'D DEFINITELY NOTICE SOMETHING LIKE THAT. HOW COULD SHE POSSIBLY DO THAT BEHIND MY BACK WHEN I ANNIHILATED ANY PATHS FOR THEM?!
Zosimo: Easy. The Nexx Grid is entirely bended by her due to the powers she gained from her worshippers. See, when a ghost program is installed, it waits in silence until it's commanded. And there's one path you didn't patch. See, before she was sent here, she didn't shut them off. Like everything else in the Nexx Project, she merely transferred them to the only best hiding place she could conceive: her very own mind.
V/G:... THAT, CLEVER, BITCH?!
Zosimo: And the antivirus software isn't just an antivirus software. It's a psychic interlink that allows the user to fight malicious program, hand-to-hand.
V/G: NO! NO! NONONONO!!!
Ghost Genera: (She appears as a non-sad copy of the original) ENOUGH IS ENOUGHT, VOIDENCE?!
V/G: YAIIIIIIIIIIEEEEEEEEEE?!
Ghost Genera: Oh, if ya screamed at that, wait until you see this?! (She whistled as more ghost clones appeared)
VC Santha: (Appeared briefly within V/G) Playing awesome battle music. (This plays)
V/G repressed VC back in!
V/G: "NOW THE CONTRUCT'S DOING IT?!"
Kitsen: THIS IS GONNA BE A RIP-SNORTIN' AWESOME SPECTACLE RIGHT HERE!!! (The music played as the ghost clones fought against V/C and tore the two apart and stabilized Voidance, freeing VC Santha in the process!)
Voidance: NOOOOOO!!! YOU CAN'T DO THIS TO ME!!! ALL I WANTED WAS TO BE USEFUL!!!!
Genera: (Sobbing) WELL NEITHER ONE OF US CAN GET THAT SEPARATELY!!! WE'RE GOING BACK TO WHAT WE SHOULD'VE BEEN!!!
Voidance: NO, NOT THAT?! ANYTHING BUT THAT?! YOU CAN'T DO THIS TO ME, GENERA?! I'M LITTERALLY YOU, BUT, AS A DUDE, FOR SOME ILLOGICAL AND UNEXPLAINABLE REASON?! WHY CAN'T WE DISCUSS THIS LIKE ADULTS?! HOW'S ABOUT I JUST GIVE YOU BACK THE PLANET, LEAVE THIS DUMP AND WE CAN FORGET THIS EVER HAPPNED- (The ghosts bonded them back as the heroes went for the Resurrection Module) NNNNNNNNNNOOOOOOOOOOOOOOOOOOOOOOOOOOOOOOOOOOOOOOOOOOOOOOOOOOOOO (The Module was activated as secret cloning capsules came up digitally from all over the world, and out came actual Transids, surprising everyone around them, and the music continued as they got geared up with amazing technology and finished off the spreading and weakening Globin) OOOOOOOOOOOOOOOooooooooooooooooooooooooooooooooo (Vanishes back into nothing as the two began to fuse with a large flash of light)!
Outside the chamber.
The Group were spat out of the chamber in the midst of the light!
VC Santha appeared.
VC Santha: "I want to thank you misfits for- (Red) SAVING ME FROM THAT FREEEEEEEEEEEEEAAAAAAAAAAAAAAAAAK?!"
Icky: "Aw no, The Voidence doped her again?!"
VC Santha: "(Blue again) Don't worry, (Purple) That's just my glitch, again...... (Blue again) It kinda was a side of effect of the Voidence enfluence. I look forword for the Transids taking care of it for good."
Lord Shen: "..... Well, it's great to know your at least free from the Voidence."
VC Santha: "Oh indeed. Soon, like this glitch, (Red) It'll become a bad itch of a memory that lingers forever, TORMENTING ME?!"
Saco: "......We are diffently gonna make sure the Transids fix that glitch."
Kitsen: "No kidding!"
De'Mander and Miszer were trying to sneak away!
Milano appeared before them.
Milano: "..... Don't you boys think your going to be getting a free pass because it turned out you were the Voidence's puppets. Your still guilty of agreeing to this."
De'Mander: "Aw come on, haven't I suffered enough?!"
Miszer: "Milano, please, that, thing said it'll revived my family that this idiot took?! I didn't know it was gonna lie?!"
Indom and Forsakes troops grabbed the two!
Zech arrived completely restored.
Zech: "That doesn't mean you shouldn't answer for your wrecklessness. The Transids said they would like to deal with you two personally. (Miszer and De'Mander held their heads in shame, admiting defeat).... Don't worry, they promised to be gentle. Take them away. (The soldiers did that)......"
Milano: "..... Zech darling..... Your not an infected mess anymore."
Zech: "The Transids are very good at what they do. (Milano grabbed him and hugged him) WOP?!"
Milano: "DON'T, EVER, SCARE ME LIKE THAT AGAIN, YOU HANDSOME BUCKET OF BOLTS?!"
Zech: "...... Well, sure, mainly because it doesn't look like the Globin's not gonna be a problem here again anytime soon when the Transids are done."
Gleesh, now cured, walked in confused.
Gleesh: "Ex, Excuse me? I.... I seemed to lost my way.... Can, can someone help me?"
Wonxle: ".... (Comes up to him and lays his arm resting onto him) Buddy, you probuly won't even believe it when I tell ya. (He escourted Gleesh out)."
David was back to normal as well and was sneaking out, but Toggaf was already in front of him......
Toggaf: "..... Dave...... (Brings out his weapon) You, have, ONE HELL OF AN APOLOGY TO MAKE DUE?!"
David nerviously laughs!
David: "I, was a victim of being tricked? (Nerviously laughs)..... (Some Indom soldiers grabbed him)...... Aw, nuts. (Gets dragged off)...."
Toggaf: "I'm doing this for your own good, ya crazy idiot!?"
The true genera came out of the flashing chambers in her truest form.
Genera: "..... I...... I honestly never felt so..... Complete, before....... It's like, a part of me, is back......"
Gazelle: "How does it feel, Genera?"
Genera:... I feel... Like a true sentient again.
Toggaf: (Was stunned silent)... WOW! Look at that body!!!
Genera:... My body?... What about it?
Saco:... Okay, so she has poor social skills. But she should be back in business in due time.
Toggaf: Eh, boys like a girl so full of life. (Licks his hand and brushes his head) I can help you get back on those cute feet of yours- (She reflexively kicked him away with immense strength when he touched her) WAAAAAAAAAAAAAAAAAAAAaaaaaaaaaaaaaa...
Genera: (Everyone looked amazed at her)... I have sensitive legs... In fact... I have a sensitive everything.
Kitsen: DAD GUM, GIRL!!! YOU ARE SURE TO GO PLACES. (Toggaf fell onto the ground from the other direction comically as his mouth was overfilled with dirt)
???: Almighty Genera! (Transids arrived and bowed to a curious Genera)...
Saco:... Almighty Transids! (The Exemplyds bowed)...
Transid #1:... Who are you?
Saco:... We are your chosen successors, the Exemplyds. We just... Look different now.
Wesh: We donned the forms of animals to survive colonizing your world.
Transid #2:... Then... Why aren't you tall humanoids again?
Brolde: We forgot what we looked like and didn't know how to change back.
Transid #3:... We have digitally stored DNA of your previous forms. We can change you back.
Kitsen:... You know?... That won't be necessary. I think we like bein' animals.
Transid #3:... You sure?
Saco: Let's be honest, we'd, admitingly, gotten tired of just basically looking like another version of those 'humans'. It defeats the idea of us being a different civilization and race than them by looking nearly identical, differences aside. These forms make us more different than before, so we much prefer we stay this way.
Icky's voice: "Oh that is so a Scroopfan thing to say!"
Transid 1: "..... Admitingly, they are more interesting like this."
Icky's voice: "Also a very Scroopfan thing to say!"
Saco: ".... Well, as new emperor, I would like to decree that Indominion as it is would have to change into a new force, via a merge of kingdoms. I would like to introduse the new ambassitor of the Inferior-....... The Rightfully respected citizens of the old empire, the forsakers."
Kitsen: "..... Former, Forsakers. Turns out our old leader was.... Kinda a big dinkus. I felt like the forsakes need a name change too."
Saco: " Well, glad you think of that, because..... From this moment on, we shall be known as..... The Foreminion! A new perfect age borned from the ruined ashes of the old."
Kitsen: ""Foreminion"?...... Actselly....... I kinda like it. Certainy a heck lot less confusing the old name."
Saco: "And less assusiated with bitter controversey. Now, I must stress that certain demands are still un-meetable because of how they failed in the old empire. (The former forsakers sighed sadly)...... But...... That far from means that we can't find that middle ground..... Flourins.... I still have to insist that an outright tec ban is still too extreme even for the new empire...... Biotics' too, complecated for those dependent on old-fastion tec...... So, why not instead combine the best of both worlds, and bring modern sicence, and nature togather..... That way, the evioment can stop taking it for the team, and we won't have to sacrive a viable industry. (The Florins oohhhed and ahhhed at that, pretty much going with it). Morts? Well, I suppose that the empire owes a due dept for you. Please remember that the situation was dire at the time, and anything other then what he had to do would've doomed the planet. I'm sure you all had realised this. (The Morts sighed in finally admiting that they over-reacted)...... That being said, that doesn't mean proper amends aren't due. So, with the Transids back, they'll see to it that any trace of your unfortunate traits to either be cured, or at least further regulated so you would no longer be at risk again. (The Morts cheered wildly for this)!..... And for Kitsen's people and Wonxle's? Well, there's still the matter of your unpleasent minorities that caused these segregations to begin with...... So..... It's time for a new era of localised police so the new empire can avoid the same mistakes. Captain Thorokov? (Thorokov stared confusedly)...... I'll have to be honest. With the Transids back, you realise, it would mean your criminal paradise can't survive anymore."
Thorokov: "..... I made peace with this. Nothin' lasts forever, I suppose."
Saco: "..... Well how do you like a chance to put that knowledge you gained as the lawless and make good use of it? You and your crew are the new police force!"
Thorokov: "(Surprised with the crew, even Ishmae.....)..... Sir.... (Salutes)..... Tis an honor to serve ye."
Saco: "But alchourse you'll, need to adopt more proper athority edique, but other then that, great to have you on board, captain."
Ishmae: "Um, can I start after me injuries heal?"
Saco: "Consider it counting on your sick leave."
Ishmae: "Wow, that was quick."
Decorps: "And, for us in Decorps?"
Saco: "...... Your presence here is pretty much unchanged. You can still supply things for us. Just, not nessersarly, warfare related."
Decorps: "..... Wow, we got the anticlimantic short stick. But hey, a, PROFITABLE ANTICLIMATIC SHORT STICK! Good enough for us!"
Quick voice: "Decorps not respondsable for implying that money is all we want from this."
Saco: "...... Right. And misfits? You and the HA earned your place as friends of the Empire. Tis was an honor to serve amongst you."
Gorrigan Deeds: "Well, I think my work here is done, I'm just gonna go back and do my freetrading-...... Wait.... The Transids being back means..... OH THERE GOES MY MERCT?!"
Saco: "Oh, don't worry about that, Deeds. You have, an almost simular but still new venture ahead of you. As this planet's offictal trade establisher. That means, you can get to see money, beyond this planet."
Gorrigan: "Ma-ma-ma-ma, Money, beyond the planet? Tra-tra-tra, Trade Establisher? I...... (Faints in stupify glee)."
Spongebob: "...... You made him very happy."
Saco: "Obviously."
Transcript
Coming soon...
Material
Groups
Indominion Group
SpongeBob, Patrick, Squidward, Team Alex, Kaa, Furious Five, Shifu, Po, Mushu, Spyro and Cynder, Lord Shen, Boss Wolf, Sam and Max, Icky, Iago, Fidget, Wonderlandians, Thundra, Monsters Gang, Batty, Devon and Cornwall, Dodger's Gang (Minus Tito), Archimedes, Ralth, Savio, King of Hearts, Soothsayer, Shrek, Donkey, Puss, Samson's Group, Friend Owl, Big Mama, Napoleon and Lafayette, Pang Bing, Dactyls, Fu-Xi, Lian.
Forsake Group
Sandy, Mr. Krabs, The Hyenas, Baloo, Bagheera, Sir Hiss, Max Cat, Sparx, The Penguins, Gazelle, Duke, Digimon Group, Gilda, Trixie, Lucky Jack, Brandy, Mr. Whiskers, Lola, Ed Otter, Phil, Jumba, Pleakly, Miguel and Tulio, Trigger and Nutsy, Tito, Lefou, Merlin, Thief, Eddy, Smee, Chi Fu, Chimera, Pain and Panic, Creeper, Djon, Chaos, Frank, Krebbs, Dinky and Boomer, The Lost Boys, Uncle Waldo, Willie, Si and Am, Raptors, Oscar's Oasis Gang, Peng, Razoff.
Characters
Emperor Miszer- The AUU version of Emperor Myrcalus.
Master De'Mandar- The AUU version of Admiral Brightland.
Genera- The AUU version of Drusera.
Voidance- The AUU version of The Entity.
Santha- An AI construct and former head of the Nexx Project named humorously by Escalante for his goal of giving the gifts of the Project to those who are worthy, and yet has massive mood swings being blue when inviting and red when hostile. He is the AUU version of the Caretaker.
Count Saco Chaucer- A Geloda avatar Exemplyd who works for the Indominion. He takes pride in serving Indomination dispite the immature behavior between the emperor and the Forsakes' Leader De'Mander. Reguardless of being a smart sort having to cope with obvious immatureity, he stands by Indomination on the grounds that the Transid home world is the best shot the Exemplyd people need. He is the AUU version of Malvolio Portius.
Kitsen DaLolly- A Felother avatar Exemplyd with a heavy Southern accent and a massively-enthusiastic girl who's with the Forsakes. She's billerergently ignorent to the reality of her situation and the fact she's basicly fighting for making her race leave the planet when they have no other suitable home. The only reason she's with the Forsakes is because she was asked with "please" from the annoyed De'Mandar and she just went up and joined, no questions asked. She is the AUU version of Kit Brinny.
Toggaf Blunt- A Waraby avatar Exemplyd whose name is no longer laughable thanks to his Guardians of the Galaxy Rocket persona and his trigger-happy nature. A reknown mercenery that serves neither side unless one of them pays him enough fat sacks of loot to consider a momentary partnership until the job's done. He is the AUU representation of the Chua.
Wesh Flowergole- A Jirdel avatar Exemplyd whose a bold and sensitive but easily frustrated and rough warrior. An obedient assisent of the count and loyalist to Indomination, though easily annoyed by the emperor's immaturity as much as Saco is, she sticks to indomination because she agrees that no other home suits them better then The Transid homeworld. She is the AUU representation of the Aurin.
Escalante Flummox- A Berther-Cauter hybrid avatar Exemplyd warrior who has quite awkward behavior but an unstable temper. He's basicly the dumb ox of the Forsake and often ends up doing more damage to the Forsakes' plans then anything they target belonging to Indominion. He is the AUU representation of the Draken.
Wonxle DeSerranno- A buff Oeg avatar Exemplyd who is a bruiser with a Tank-like persona and powerful muscle. He is apart of Forsake because of a forced draft in that he owes a dept to De'Mandar over inadvertingly ruining a plan to savatosh a colony plan by the Indominion. He is the AUU version of WildStar Sarge.
Milano- A Transid-engineered robot who has a constantly diligent behavior and needs to learn whose side to be on. She is the AUU version of Agent Voxine and has a partner named Zech who is killed in the episode and revived in the end. She tends to have, VERY extreme teaching methids to inspire obedience in the Indomination new recruits, is not afraid to be bluntingly honest about ineditable fates NOR afraid to maim those that would cower at the prospects. Even the Count is fearful of Milano.
Zech- Milano's partner who fell in love with her and dies in the episode by sacrificing himself to save her from Flammarion before being repaired.
Brolde Saegner- A Vrat avatar Exemplyd gunslinger who has a bit of arrogance to him, being a bit of a turncoat on multiple occasions. He jumps from Indominion to Forsakes so often that both sides have gotten annoyed by this because he apparently he and his people have a genetic disease that needs curing. He is the AUU representation of the Mordesh.
David Flammarion- An Oguana avatar Exemplyd mercenary and former friend of Toggaf who is the secondary antagonist who is tricked by Voidance into acting as a spy and is later betrayed.
Phineous Heven DeCorps- A Goxrog avatar Exemplyd who aids as a head for resources and technology as he and his company, The Protonx Corporation, for both the Indominion and Forsakes, and doesn't care who wins in the end, only caring for the profit. He is the AUU version of Phineas T. Rotostar.
Gorrigan Deeds- A devilishly-handsome Freetan combat Freetrader who travels the planet looking for rich folks willing to pay large sums of money for their missing valuables and good deeds, so that he may fuel his lifestyle of casual disregard for rules and alcohol. Lots and lots of alcohol. He is the AUU version of Corrigan Doon.
Capitan Thorokov- The Phull lord of the Savagers (AUU Marauders).
Ishmae the Bloody- A former Anthribian Savager who aids the heroes after having had enough of the job. He is known to have the shittiest luck imaginable and often gets his butt handed to him by virtually any foe he meets. It's why he earned "The Bloody" part of the name.
Gleesh Goobleblog- A Telecoid avatar Exemplyd who was infected by the Globin (AUU Strain), an infectious virulent organism of Voidance origin that thrives by infecting and mutating a host or technology dead or alive. He is thus Voidance's top minion.
Songs/Music/Videos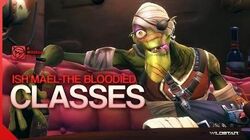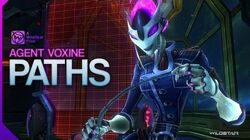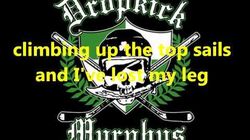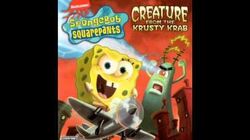 Community content is available under
CC-BY-SA
unless otherwise noted.