Rainbow Dash, during a new Pegasus marathon hosted by the Wonderbolts to promote their fact that their reserves are partially empty and they'll want many new recruits as possible, is visited in the Wonderbolt Lounge room by an unexpected challenger as the fastest in Equestria by another Storm King family member, called The Speed King, an annoyingly hyperactive yuts who even has his own over-used catchphrase 'WA-ZAM!', every time he shows up or does a stunt and is a VERY mocking jerk, and while he is only another deviant of the clan, he is far from harmless and he demands Rainbow Dash to race against him in the marathon, flight vs. his speed magic, and with the prize of a lost Alicorn relic chalice he treats like a trophy, or if Rainbow loses, he becomes Speed King's soul slave forever. Rainbow Dash naturally refuses until he makes the threat that he'll run down to Tartarus and free all it's prisoners throughout Equestria. Thus, Rainbow Dash is forced to race, and Twilight fears that the Speed King won't race honorably, so the Lodgers are asked to help look out for cheaters, and discovers that he does have some in the form of Junjie and Friends (Who missed Storm King's influence and wanted to play ball again), Svengallop and Wind Rider, Dr. Callaberon and his goons, Ahuizotl, and the Speed King's own sexy hummingbird harpy henchmen and his slow-minded Grubber-like underling called Slowpoke, are setting up traps to slow down Rainbow Dash. It doesn't help that Lightning Dust and Acid Fire, Wind Whistles and Vapor Trail who have started to spontaneously fall in love, Scootaloo, Derpy and her little sister Bubbles, Rumble, and Whizzer, are being targeted by Speed King's two best mercs, a Pegasi named Zip-Zap and the return of Spitfire's old foe Crackle Shock, to serve as further leverage. Can our heroes protect Equestia AND Rainbow Dash from a dirty cheat of a speedy wiseguy, especially with the new help of an anti-cheating racing legend named Godspeed, and the unexpected appearance of the Equestrian counterparts of the Shadowbolts of Equestria Girls: Indigo Zap, Sour Sweet, Sugar Coat, Lemon Zest, and Sunny Flare, family members of the Shadowbolts that Luna brought after reformation after using them to discourage Rainbow Dash as a covert black ops arm for the Wonderbolts?
Scenes
Meet The Speed King
The Equestrian Shadowbolts/Rainbow's Biggest Bully
Meeting Godspeed
Crackle Shock Returns
Transcript
Coming soon...
Material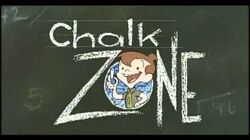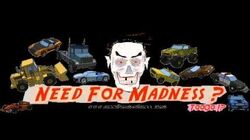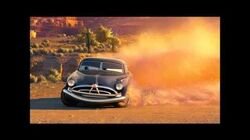 Community content is available under
CC-BY-SA
unless otherwise noted.