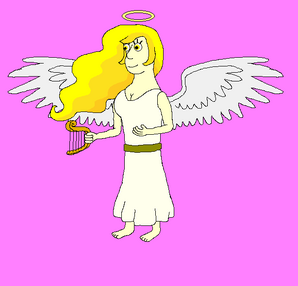 The Angel of Light  
is a poweful angel of Light, Good and Peace and one of the Guardian's founders besides the Man in the Moon,
Mother Nature
and
Father Time
. She comes down from the heavens to either asist the Guardians in their times of need, bring them news of what's going on in the United Universes and her job is to choose Honorary Guardians, which are cartoons that would help the Guardians defend the worlds and the children of Earth's imaginations, hopes and beliefs in them from evil greater then even the Dark Spawn themselfs and anyone that evil and a lust for power corrupts.
Community content is available under
CC-BY-SA
unless otherwise noted.