The Defense For De-Extinction Part 2 is the 2nd and Final Part of the Season 3B Premiere of the SpongeBob and Friends Adventures Chronicles series. In a reveal that shouldn't be TOO surprising, the Ecocrats are respondsable for the Nova-Titans and the Astro-Laser through a secret partnership with the three heads of Dark Radical science, Doctor Worx, Doctor Enzyme, and finally Doctor Zone. The finest of Corruption Co., the Doctors have constructed a machine to grant the Ecocrats their Nova-Titan army and are proven respondsable for the creation of the Astro Laser, "The Drill of Extinction". And all in the name of proving a dark but legit point. Not only are our heroes disgusted that "Eco-Realist" would go so far just for his beliefs, even if there is a hint of good-intentions. Problem is, Vector is not humble about his goals and is CLEARLY off his birdy rocker! It's up to the Lougers and the HA to go out of their way to put these bad eggs in their birdcages but good, as well as to be able to capture three of the most impourent Dark Rad sciencetists ever, as well as being able to stop the Astro Laser AND the Nova Army, and save all of the Helix Transgenics. Can the promises of De-Extinction be saved?
Material
Transcript
Intro Theme (Bon Jovi- It's My Life) Coming soon...
Prologue: Recap
Previously, on SpongeBob and Friends Adventures Chronicles...
SpongeBob: Have you seen Sandy?
Lord Shen: She's gone.
Kairi: Hurricane Harvey was not very merciful to her hometown.
Patrick: "Well, all that's left to worry about is a sudden new surprise from the AUU."
Icky: Oh, hell no! I swear, if another mission there comes, I'm gonna-
(Calixto): THIS IS COUNCILER CALIXTO CALLING TO THE SHELL LODGERS! OUR WORLDS NEED YOUR HELP AGAIN!
Icky:... (He blabbers angrily and attacked the producers comically)
Pterosaur: "Mr. Pirchoch, it's urgent. The Ecocrats are back, sir."
Headmaster Warson: "All rise for the court case of... (Sighs unimpressed)..... The Eco-Crats vs. Helix Transgenetics."
Hammy: Aw this is gonna be a slam dunk! (Later) What do you mean they're all out of context?! Our future's on the line here!!
Warson: "COURT AJORNED!"
Eco-Realist: Extinction is and always will be inevitable. You can't just bring a species back. If a species is gone, they should STAY gone, and you should deal with it no questions asked.
Doctor Worx: Do WE have the weapons for you, buddy!
Eco-Realist: AN ASTRO LASER AND A NOVA TITAN ARMY?!? ARE YOU MAD?!?
Doctor Worx: It's either this, or another flimsy lawsuit attempt!
Eco-Realist: (After 0MEN destroyed the asteroid)... Goodness, you gentlemen don't play around!
Pirchoch: OH, MY, GOD ZONES!! WHO WOULD MANAGED TO CREATE THESE THINGS CONSIDERING THEIR STATUS?!?
Warson: It's the Eco-Realist!
Jarvis: If it WAS him, he'd know right away that we'd guess this by now.
Warson: Investigation request granted!
Hawkens: Just our luck another Astro Laser, a serious one no less, pops up over that Orgelle planet!
Clifton: GUUUUUUUUUUUUUUUUUUUUUUUUUUUUUUUUUUUNS!!
Hawkens: Wait, you didn't say that in the last-
Clifton: GUUUUUUUUUUUUUUUUUUUUUUUUUUUUUUNS!!!
Samantha: "..... Just work it with, it does high-light Clifton's Gun-mainia though."
Hawkens: "Fair enough."
Zosimo: We have to get to the Orill System. Pirchoch needs us.
Chapter 1: Enzyme, Worx, and Zone Plot
The Dril of Extinction.
The Corruption Co. Trio watched the screens and saw that the evacuations are already under way.
Dr. Enzyme: ".... Gentlemen, the first symptom of being taken seriously, is always an evacuation under way."
Dr. Worx: Well, even IF we appear like a sun to them, they would've found out through telescope by now.
Orgelle Observatory, 10 hours earlier...
Guy #1:... Wow, that second sun is bright! (The 'sun' showed itself as a black orb with a tech-eye glowing up and down).... Well that's a weirdo thing for a sun to do.... Unless......
Robot #1:... (He did this)
The people stared at the robot confusingly.
Robot 2: "..... He means that's actselly an Astro Laser hovering above us."
Guy #2: Oh........ (He screamed and everyone panicked comically)
Guy #3: I HATE MOURDAYS!!!
Present
Dr. Worx: "But apart from that, I think our showcase is turning out DAMN good."
Dr. Zone: "And what a brillient idea to have the Eco-craps as the fall guys in an event the heroes would ruin everything. Masterful Thinking, Enzyme!"
Dr. Enzyme: "Oh yes, gentlemen, our deminstraightion on delivering an Astro Laser and a Nova Titan Army armed with the best guns in the system are beyond excelsior! But, can they survive the impourent test.... The Heroes Act?"
Dr. Worx: "AND those damn misfits from hell! The Shell Lodge Squad! And gods forbid their space messiah gets involved?! I don't think even 0MEN would stand a chance against that!"
Dr. Enzyme: "Well, why did you think I picked today to make this move? Our spy drones say that a home country on one of the Lodgers has been struke by a storm. And the Space Messiah, "Ga-Zelle", has a weakness to help the condemned and forsaken. She'll be too distracted to help in a donation drive come tomorrow. That makes the misfits, perfectly vulerable to 0MEN."
Dr. Zone: "I, wouldn't be so sure, Enzyme. The Lodgers had been doing this before the Space Messiah was even founded. They beat things far greater then even 0MEN can come close to even become!"
Dr. Worx: "Yyyyyeah, as much as I like to personally believe that I did a damn good job with 0MEN, those misfits bested some pretty great bots back in the day pre-"Uniter"."
Dr. Enzyme: "Ahhh, but I went to see Death Screech back when he was still free, and he showed me an altered out timeline where an anichent being known as A-Mutt, silly I know, was able to do serious damage. And it was the timeline were Qui's Nova Titan was able to be used. And it was too much for them! It only gotten defeated because of the Technicolor otherworldly Zewinasaur, and a pretty faulty last ditch effert to basicly destroy itself to destroy the enemy. Those older models are faulty like that. That's why the new series of our design no longer has that silly feature! They just fight harder when ever at the brink!"
Dr. Worx: "And that's something I'm GLAD to have edit out! Whoever came up with the idea of giving the Nova Titans the ability of robo sueiside is beyond stupid!"
Dr. Zone: "And with the added aid of strong guns, 0MEN armed with an infamous super-cannon, thanks to our, successful capture of the rogue paradise Bibler. And that was a magnifisent move on making biosuits that fools the antibodies into believing that we were gods! The wonders we could do with your "Godsuits"!"
Dr. Worx: "Yeah, I didn't think that would work! But then again, microbes are STUPID! If this goes well, I can see more Teadr 0 weapons being adopted by the Dark Radicals! That could be just the thing we need to end this confidence drought the villain community is having!"
Dr. Enzyme: "Indeed. Everything is going, swimmingly. However, one detail we must focus on. The formentioned Non-Zewinasaur beast, "Spy-Roo". He could be the only actual threat to the Nova Titans, even 0MEN."
Dr. Worx: "I had a solution to that. I gave 0MEN in particular a speical protection stone inside of him that'll absorb powers, magic or otherwise, like a zongue! That freak would end up making 0MEN stronger than weaker! And for the rest? The other NOVA have buildt-in invisiable deflecter sheilds that'll bounce back even something like that purple freak's powers, thanks to a magilo enhanced sheild system generiously provided by a few Dark Magilo Tecno-Magi."
Dr. Zone: "Ugh, I find such a concept so, weird. Science and Magic, working togather? That's as un-naterol as beastiality!"
Dr. Worx: "HEY, WATCH IT PIPSQUEAK, MY PARENTS HAVE KINKS FOR UNSENTIENT CRITTERS?!"
Dr. Zone: "Is that why your so messed up other then our people's traditional three-personas?"
Dr. Worx: "THAT'S IT!! I'M GONNA MESS YA'LL UP WORSE THEN ANY SKORNER WOULD WISH TO DO?!"
Dr. Enzyme: "CALM DOWN, YOU TWO?! (The duo stopped).... We musten't be quick to argue.... After all.... We're in this, togather."
This Music Plays as Enzyme (First guy) Worx (Second Guy) and Zone (3rd guy) sing this song.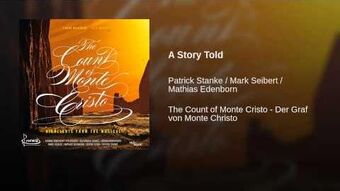 Holo-Figure: (The song ended with Worx and Zone holding Enzyme up as the hologram appeared)... If you three are done with your Apothaspearian musical, I'd like to know how progress is on the Ecocrats' involvement here.
Dr. Enzyme: Oh, it's going we-
Hologram Figure: SPEAK WHEN NOT IN THAT POSITION?! HOW CAN YOU EXPECT ME TO TAKE YOU THREE SERIOUSLY LIKE THAT!? (This caused the three to fall down comically)
Dr. Zone: Ouch!
Dr. Worx: "OOF?!"
Dr. Enzyme: "OWY?!"
Hologram figure: "Ugggh..... I can't believe Nuke talked me into letting three of my finest Corruption Co. Sciencetists get involve in this. Your too impourent for the company for this nonsense! Worse off, thanks to Oranos getting stronger and stronger transport ships, I cannot garrentie we would be able to save your asses if this falls apart and the heroes didn't settle for your bait. I could SERIOUSLY lose you guys!"
The trio got up.
Dr. Enzyme: "You worry too much, sir. Nuke wouldn't've even bothered with us if he didn't had good faith in this latest Corruption Co. showcase."
Hologram figure: "Still, I can't stress this enough?! If you three get captured, game, over?! The incrised Oranos Transport defences is too much for even the Dark Radicals! There's very little I can do if that happens, and Nuke does NOT believe in helping failures, even if they otherwise had a good track record until that ONE instence! And threatening to ditch the Dark Radicals won't sway him because he always gets me with the arguement that "Without the Dark Rads, Corruption Co. would've become the new CrimeTech and suffer a HA raid that'll take everything done"! So whatever happens, if it starts to fall apart, and the heroes for any reason won't settle for the fat birdbrain, evac from the area at a moment's notice! UNDERSTOOD?!"
Dr. Worx: "Would you relax? We're not a bunch of children or over-confident dolts!"
Hologram Figure: I'M JUST SAYING, IT'S LIKE HE KNOWS YOU GUYS ARE GONNA FALL! NO FAITH IS GONNA PULL YOU THROUGH THIS?!? HOW F*****G STUPID IS HE TO BRING MY BEST HEADS AND IMPORTANT ASSETS, INTO A MISSION THAT IS LIKELY TO NEVER SUCCEED?!? HAS HE LOST HIS EDGE JUST AS MUCH AS ANY OTHER MORON WHO USED TO BE WITH THE VILLAINS ACT?!?
Dr. Enzyme: "Will you calm down sir?!"
Hologram figure: "(Sighs).... Okay, I'm calm. Now, back to business. Is the process going well?"
Dr. Worx: Oh, yeah! We are confidant the technology we used to secure this astro-laser is foolproof.
Hologram Figure: DON'T use the word 'foolproof'! That's a curse to villains now! Just saying that is gonna ignite my worries!
Dr. Worx: Sorry! Look, if you're still worried, just know we'll do our best! Won't Nuke forgive us if we at least tried?
Hologram: NO! HE GETS RID OF PEOPLE WHO FAIL HIM!! HE'S GOING TO CRIPPLE OUR BUSINESS! I MEAN IT, YOU THREE, IF YOU FAIL, GET OUT OF THERE NO MATTER THE COST! IF THE LODGERS COME AFTER YOU, USE FORCE IF NECESSARY! IF YOU THREE ARE LOST, THEN CORRUPTION CO. IS DEAD!!
Dr. Enzyme: "That's abit worse case scenario, isn't it? I doubt Corruption Co. would fall apart just because we aren't there anymore. The worse that would logically happen is a niche being lost. Corruption Co. has been without us before so, and, though it would hurt I would imagine, it will go on without us should our capture happen."
Dr. Zone:... I feel there's a reason why you're frustrated about this.
Hologram:... (Sighs)... I suppose ever since Blacktrey was beaten since he backed down, I've been... A little bit scared the same would happen to me. DO YOU EVEN KNOW HOW PATHETIC THE VILLAINS OF THE VILLAINS ACT BECAME SINCE THEY WERE DISBANDED?!? WHY WOULD THEY ACT SO IRRATIONALLY AFTER SO MANY GODDAMN YEARS OF SUCCESS?!? THOSE LODGERS ARE DEVILS, OR WORSE, THE PYRINATI!!! (The Illuminati music played as he slapped himself)..... Okay, that was pushing it. But still, those misfits litterally became the worse ever things to happen to us! It doesn't help that my partner had to leave the Secret Founders because of the discovery of their, admitingly bad polotics. Even the Dark Radicals had to denounce the founders. And we certainly did. But now the new problem is that the VA villains have become too afraid of uniting again at all ever since Glowrod's newfound bad rut. I mean, it's been like that since Qui wasted her powers going after the Lougers and then ended up being reformed no less, but Glowrod becoming a victim of the dwindling confidence problem was REALLY the one to ruin that!
Dr. Enzyme: "If it helps sir, what happened to the CrimeTech owner was his own fault. And it's not like him accepting Corruption Co. Aide would've changed anything. The Morecraft would've still took him down and CrimeTech's reign would've still ended. He himself was never famous for good hindsight. Even if he went with you, he still would've end up doing SOMETHING stupid and reckless that would've doomed him anyway. And maybe him wanting to maintain independence is a good thing, because at least, he only had himself to blame."
Hologram:..... Your right, maybe, maybe I'm over-analising this. Maybe the real fault here is that we were so used to automatic success wherever we go, we forgot what it was like to REALLY lose outside of one or two cases. It can certainly explain why everyone's a mess.
Dr. Zone: "Well there you go. If there's one thing that the misfits taught us, is that too much victory would blind you into thinking your invulerable until you actselly do lose and lose hard. And that was the problem. Those villains had too much victory. And now that there's no more victory drunkness, the withdrawl obviously lead to everyone not knowing what to do anymore. Sir, we would like to ask. Should we ever be captured, we would like you to not weep for us. Carry on Corruption Co. from then on if it happens. No villain is destenine to be uncatchable forever."
Dr. Worx: "Yup. If it happens, it happens, and not too many of us can do anything about it other then try to avoid it."
Hologram: Very well..... Just... Just promise me you all will get back here ASAP! Even though your capture doesn't garrenite I'll end up like Blacktrey, I can't stress that Corruption Co. simply won't be the same without you three.
Dr. Enzyme: You have our word that the Lougers and the HA have to be BEYOND our already balenced exceptations to capture us! They will neither be over-nor-under-estimated! You can sleep soundly to that, sir.
The Hologram turns off.
Dr. Worx: ".... Welp, now I'm abit worried. What if this DOES end up being our last stand?"
Dr. Zone: "OH NOW YOU GOT ME WORRIED, GUNHEAD?!"
Dr. Enzyme: "GENTLEMEN?!..... If we were to go down.... We go down fighting. I may not garrenite we would avoid seeing Oranos, but I can garrentie that if ineditable, we CAN delay it to the point of frustration."
Dr. Worx:... Just in case though, we should think ahead of any possable capture and make plans for escape, payback on Nuke, and restoring our positions in Corruption Co. if applicable. Let's get back to work. (They left).
Chapter 2: The Lodgers' Mission Gets Harder
Somewhere in Space.
The Van and the HA Ship were seen.
Donkey: ".... Are we there yet?"
Lord Shen: "Oh don't you dare start with that!?"
Donkey: "What?"
Mr. Whiskers: BESIDES, WE JUST LEFT 5 MINUTES AGO!
Brandy: Ugh! Ya know it's bad when even Whiskers is aggravated.
Sam: Understatement of the millennia!
(Xandy): Guys, let's not offer your typical humor, and just come up with a plan to deal with the Astro-Laser.
Icky: "Well why not just go at it Star Wars Rebelion Death Star battle and blow the thing up through it's tiny glaring weakness exhaust port?"
(Clifton): "You kinda have to consider the hostages though. And that it's already near a planet. That could risk more damage in many ways."
Trixie: "Well I doubt those Nova Titans would allow a rescue to be possable."
(Zosmo): "Well, we're gonna have to try anyway, because no way we're gonna trash that Astro-Laser with innocents inside. Esepically not impourent ones like Pirchoch. His loss would be devastating to Trangenics."
Sparx: "Well no problem. Spyro was able to trash Qui's Nova Titan when we finally got to her."
Icky: "Ya do realize that Saldaron eventually wiped that out of history in that same episode, right? That tecnecally means that this is the NEW first time Spyro would fight those quadpod monstorsities!"
(Zosimo): "Uh.... Run that by me again?"
Icky: "It'd be too complicated to explain."
Spyro: "Well reguardless, altered out existence or not, I have faith that I can be able to beat those Novas."
(Zosimo): "Well you have to keep in mind. Qui had an old model that in throey only fell victim to you in this alternate life was because they weren't buildt to defend against super naterol powers. These Novas are likely modern re-creations, dispite the claim of being from a long de-parted mad sciencetist. They might be given defenses to protect against your powers."
(Nanobyte): "Best case scenario, fancy magic-tech sheilds that reflect any magical and/or supernaterol powers like a bouncy ball to a wall. Worse-case, a protection stone that'll absorb your powers and make it stronger. And before anyone asks, I learned that from the Magelio Magical Forces Virtual Training App!"
(Magnum): "They also removed the robo-sueiside thing in faver of just making them more aggressive and harder to take down."
Lord Shen: "So, in otherwords, going gun-hoe's out of the question?"
(Hudson): "When is it ever in the question when dealing with any kind of Nova Titan?"
Viper: "Then we'll try stealth and see if we can find a way to deactivate the automatons enmass."
(Zosimo): "Tch, that was the beauty of Novas. They can function independently from any super-computer or control satellite. They were considered the primo bots before the Omnicans made the scene. Nowadays, you can kinda consider Novas to be a missing link in robotic evolution."
(Cloakblade): "But stealth is an otherwise ideal method."
Icky: "One prob. There's still the matter of getting it, and I doubt those 4-legged tincans are gonna extend a welcome mat for us!"
(Clifton): "Head's up guys, here comes the Orgellean evac party! I think that means we're close."
A wave of evacuation ships are seen zooming by quickly.
Mr. Krabs: "Criminity Jim-Jam!"
Iago: "Wow. These people really want nothing to do with what's going on!"
(TJ): "And who can honestly blame them? Astro Lasers were things not even the Tibella want anything to do with. You either have to be crazy, or from Ugoldest to not be bothered by an Astro Laser!"
Shifu: "..... Perhaps, we can mask our approuch by flying in among the evacuation. I would wager that their scanners are filled with the evacuation party's signatures. It would confuse them."
(Magnum): "That could be risky. Yes, the Novas may not attack the evacuation ships, but they WILL attack us if they detect something that is a threat, and that could risk the evac ships as collateral damage."
Lord Shen: "Oh don't worry. We'll only be amongst these people until we're close enough, then get out of the crowd as quick as possable just in time before they send out any deterence."
(Xandy): "Well, they're not wrong. I bet this evacuation stream is really being chaos on the raders. They might be mostly blind."
(Zosimo): "..... Ok, but I can't stress enough that once we're close enough, we get ourselves out of the crowd as soon as possable."
(Hawkens): "Just be sure not to bump into them. These folks have enough to worry about as it is." (They flew into the crowds.)
A long while later.
The Drill of Extinction was finally seen as the heroes flew among the evacuation ships in. It was reveiled that Nova Titans were scanning the path.
Hawkens: "Aww, vrats! They figured we would try that and sent some bots out to scan the crowds!"
Izzy:... I don't think this is such a good idea. What if some immature excited child sees us, cheers for us, and blows our cover?
Patrick: Pbbt, that's silly! What are the chances of that ha-
(Kid): OH MY GOSH, OH MY GOSH, OH MY GOSH! IT'S THE HEROES ACT AND THE LODGERS! (The audio sensors alerted the Nova Titans of that) THEY'LL SAVE US ALL!!
Nova Titan #1:... Targets located! (They locked onto the van and dropship)
Kaa: Oh, dear!
Iago:... This is why, fame, is more a burden then a blessing!? (The Novas attacked after the ships as they flew off, causing abit of a stir among the evac ships!)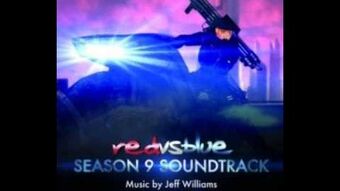 Pleakly: (He and Bill were holding each other in panic) WE'RE GONNA DIIIIIIIIIIIIE!!!
Bill: "THAT DOESN'T MAKE ME FEEL BETTER?!"
Pleakly: "IT WASN'T MEANT TO?!"
Mr. Dodo: "For once, I wouldn't've mind having Sandy barged in and knocked me off my seat! Her crazy driving would help?!"
(Zosimo): "TRY NOT TO PANIC! We're out of the evacuation stream, so follow my lead, and we'll scrap these bots!"
The Ships began to do alot of tricks to confuse and frustraight the Novas, sometimes causing some of the Novas to crash into eachother and exploud!
Lord Shen: "Okay, now it's time to test out Lex's latest upgrade to us! (Presses a button that releases a wave of Flea-Shaped Nano-bots that flew out and got onto the Nova Titans!)"
Nova Titan 1: ".... (Monotoned) ITTTTTTTCCCCH?!"
The Nova Titans began to scratch franticly while monotonely saying itch!
The Heroe Ships u-turned and rammed into the itching Nova Titans, cartoonishly flattening them like pancakes!
Mr. Dodo: "Oh dear. That's disgusting. I have corrupted bots on the windows. (Windsheild wipers smacked the bots off as the nanobots returned to the van!)."
The HA ship simply spins the Nova's off.
More Novas zoomed in and some of them managed to get on top of the Louger's van!
Nova Titan with a drill: "Begin drilling proceedures."
A Turrent-eqsed Device rose from the roof as the Novas took notice.
Drill Nova Titan: "Identifying new obsicle."
It was reveiled to be Dr. Cockaroach on a fancy new turrent!
Dr. Cockaroach: "Say hello to my little friend! The EMP Bot Buster! GET SOME?! (Battle Cries as he starts firing the turrent that instantly deavtovates the Nova Titans on the Van, even the Nova Driller as they are sent flying into space!) IT WORKS?! (MANIACAL LAUGHTER?!)"
(Magnum): "... May I ask why he laughs like that?"
(Missing Link): "He was once a Mad Sciencetist himself. That's all you'll need to know."
(Magnum): "Fair enough."
Another set of Nova Titans with another Driller aimed to get on the HA's ship, but from opening ports, zoomed out Clifton, Cloakblade and Aurlena in spacesuits ready to fight!
Aurlena: "Going our way, boys?"
The Nova Titans landed on the HA Ship's top and marched.
Aurlena: "That would be a yes. (Charges forth) YEEEEE-HAAAAAAAAW! (Started to smack around some Novas!)"
The Drill Nova tried to sneak attacked her, but then Cloakblade sliced it in half in the center!
Cloakblade: ".... One must be cautious in Battle, Aurlena!"
Aurlena was seen smacking a Nova titan down hard!
Aurlena: "Care to repeat that, I can't hear over the sound of a Nova getting PWN'D?!"
Another Wave was coming onto the HA ship!
Clifton brought out his gun!
Clifton: "SMART-KILL LAZER?!" (He opened fire as the Novas were overwhelmed, all until new ones came in)... Yeah, no! New or not, you're going down! (He fired as they rebounded them back with shields) DAAH! (He dodged it).... Okay, I'll give you guys credit, that is exactly why Novas are always formitable machines!
Cloakblade: (She slashed many of them until a new one grabbed her two swords, and manipulated the energy in them, shocking her as she fell, but Clifton saved her just in time)!
Clifton: ".... AURLENA, HEADS UP, THE REAL TOUGH NOVAS ARE JOINING IN?!"
Aurlena: Then the Party's REALLY starting! IT'S PUMMELLING TIME! (She attacked with her gauntlets as the new Nova Titan grabbed them and crushed them slowly) AAH, AHH, MY ARMS!! OWWWWW!!! (The Nova Titan threw her out and out into space as a tractor beam quickly grabbed her and took her back into the ship)
Clifton: ".... (On communicator) Guys, I think the Novas are starting to send in the real fights!"
(Puss): We're on our way, amigos!
Nova Titans: (In unison as they arrived as they armed their weapons)... SURRENDER!
Clifton: ".... I'll pass, tin cans!"
Clifton tossed a plasma grenade that explouds and breaking the Nova Titans as the fly off into space!
Clifton: All too ea- (A larger Nova Titan jumped in with greater weapons)... AW, COME ON! (The Nova Titan fired plasma grenades that exploded and caused damage on the ship's top side!) I COULD USE THAT AIDE RIGHT ABOUT NOW?! I MEAN, YOU CLEARLY HAVE GOT TO SEE ME, I'M LITTLERALLY OUTSIDE OF THE SHIP ON TOP OF IT FIGHTING A BIG NOVA?!
Skipper: Uh, we've kinda got a problem of our own. (Nova Titans were swarming up on their van, even dispite Dr. Cockaroach's best efferts to shoot them off)... I SWEAR, IF I FIND THAT KID, I AM GONNA SPANK HIM!
Thief: ("Hmmph! Child abuse much, jackass?")
Chaos: Now, no need for that, Thief! Let's just get to them as soon as possible!
Clifton: THEN DO IT! THIS THING IS GONNA FRY ME IF YOU DON'T GET HERE RIGHT GODDAMN NOW!!
Big Nova Titan: "Suggestion Acknowledge. Preparing fry mode. (Aims it's large cannon at Clifton)....."
Clifton: "..... That is a Garganula Plasmathrower Cannon, isn't it?"
Big Nova Titan: "Affirmative."
Clifton: "..... Oh, the bad guys WENT FOR A GOOD SHIT, DID THEY?!"
Suddenly, more ship hatches opened as Hawkens, Hudson, and TJ joined in!
TJ: "You bot?! Pick on someone your own size! (Pounces right into the Big Nova Titan and began to wreasle with it!)"
Clifton: ".... Hawkens, Hudson, I need help! Cloakblade's out and down! One of you take her back inside!"
Hudson: "I'll take her back in! (Grabs Cloakblade and goes back in!)"
Hawkens: "Well partner, guess it's up to the boys then!"
Clifton: "Need a gun?"
Hawkens: "Aww shucks, I fought Iallogian Beetle Borgs tougher then those overglorifived trashcans! Let me at'im?!"
Hawkens flew up with aide of a jetpack (being we're outside the ship in space) as he began to smack down more Novas!
Hawkens: FEAR THE BIIRD!! (The bigger Nova grabbed him by the legs) Aww, dagnabbit! (It crushed his jet pack and threw him off into space as he endlessly drifted off) WHOOAAAAA?! SOMEONE BEAM ME UP!!
(Xandy): NO NEED TO TELL US!!! (The Obrah caught him in a tractor beam and brought him back in)
Clifton: (He fired at the Nova as it resisted the bolts)... HOW DETERMINED ARE YOUR MASTERS?!? (The Nova Titan ignored him as it charged up it's eye beam) AW, CRAP, EVERYONE, THE EYE BEAM IS COMING, THE DROPSHIP'S GONNA BE SPLIT APART! (Suddenly, the Nova Titan had it's head blown off by Rico with a rocket launcher, as the Nova Titan fell before the Lodgers arrived in space suits)
Shenzi: THE CAVALRY HAS ARRIVED! YEE-HAH!
SpongeBob:... I miss Sandy already!
Clifton: Thanks for the help, guys! That thing could've wrecked the dropship!
Skipper: "Things are getting too intense here! It's time for:.... The Big Guns. Dodo! Unveil...... MAMA ZAP BOOM!"
Clifton: ".... I'm sorry, what?"
The Van began to dramaticly unveil a giant magnet that began to suck up all surrounding Novas and suck them into the magnet as they get shocked up and malfunctioned to exploud by it's EMP capabilities, redusing the Novas into instent rubble.
(Zosimo): "WOOO-WEE?! Guess we pretty much best their patrol. But consider this, there's likely still more in the Astro Laser. We need a safe way to get inside."
Skipper: And considering they know we're here thanks to... STUPIDITY IN IT'S MOST CHILDISH... They'll lockdown the entire place to ensure we never do so.
(Stephanie): "There is, one place they can't afford to lock down no matter what..... And that's the sceptic waste dispenser."
Icky: "Ya mean..... We have to go inside the PLUMBING of that Death Star wannabe?!"
(Magnum): Unfortunately, it may be our only option.
Icky: Uggh! I HATE it when we have to dig through s*** and wastewater!
Sparx: (Sighs) Let's just move this along! (They went to the astro-laser and went into the septic port)
(Xandy): "Look, I know some of you will think that it would be stupid of them to do so, but they may consider we would sneak into the sceptic system, so don't be TOO shcok to find defences here."
Iago: "Oh it's not like these guys would put turrents in the pooper system-"
Alex: I have to stop you there, Iago! Believe it ot not, it makes sense to do that. Remember that places like this, can get clogs, like in New York. Things like stowing away animals can clog them and cause damage, and they will NOT hesitate to be merciful on any animal that ends up in here.
(Xandy): Precisely. It also accounts for whoever thinks to get in through here. The turrets we commonly use act like cameras, are automated, and are motion and audio sensing, as they use pulse and laser technology, pulse for stun, and laser to kill. These... Well... It's needless to say that they're in a way augmented. They likely have shields around them.
Icky:... Shields? Around turrets? That doesn't seem plausible.
(Xandy): Not if you account for the design, it's not. If designed right, it CAN have such a thing.
Icky: I still don't believe it.
(Xandy): Dude, just roll with it, and expect one helluva time in this smelly crack of an astro-laser! (A scoff was heard) Oh, shut up!
Iago: "Well it seems like a normal trip down in bathroom traffic land, so-"
???: BLOCKAGE DETECTED! (Shielded turrets with the design for it were seen as they pointed and cocked themselves at the heroes)
Iago:... Aw, shi- (The turrets fired as everyone screamed, some of them more phathicly then others)
(Zosimo): (Sighs) Look, the shields go down through enough damage or through electric weaponry, but will recharge in a moment. All we gotta do is use that!
Skipper: Oh... Well, why didn't you say so?
(Zosimo): I JUST DID!!
Skipper: Rico? ION CANNON! (Rico fired it as it ended up shorting out all the shields, allowing them to be destroyed by weapons) HAH! Suck it, awesome-looking turrets in the litterally shitist position ever!
Icky: "I doubt Unsentient Turrents care about where they're in."
Skipper: "..... (Slaps), THANKS FOR RUINING THE JOKE WITH LOGIC, YOU UGLY MEZOSODIC ERA TWAT?!"
Icky: "Ya know, if Gazelle was here, she would compain about that remark!"
Skipper: "Well she isn't. She went to be chariable for Sandy during Harvey."
Icky: "..... Touche, flat-top. Touche!" (They advanced further)
Meanwhile...
Eco-Realist: (He was seen playing a hunting game until Zone, Enzyme, and Worx came in, and scared him into blowing his cover and being mauled by the animal he was hunting as this was heard)
Doctor Worx: Sir, we- (Eco-Realist pointed his gun at them)
Eco-Realist: You got 10 seconds to justify that you just ruined my high score! 1, 2, skip a few, 10-
Doctor Worx: THE LODGERS ARE HERE!
Doctor Enzyme: THEY'RE COMING THROUGH THE SEPTIC PORT!
Eco-Realist: "..... First of all, THAT'S DISGUSTING?! Secondly, WHY DOES A POWERFUL SUPER WEAPON HAVE A SCEPTIC TANK?! 3rdly, WHY WASN'T THAT CLOSED OFF?!"
Dr. Zone: "Well, for the second thing, come on, even occupents in a powerful weaponised space station need the restroom facilities, and the resulted, leftovers, have to be dealt out somehow because it be disgusting to have it rot in the space station. for the 3rd, the sceptic tank can't afford to be locked up, else the methene gas will buildt up, and if someone so much as drop a match in it with tge sceptic tank closed up, and given that Astro Lasers are nuclear powered..... You can safely guess that would end poorly."
Eco-Realist: "Uggggh, then GET 0MEN AND SOME NOVA TITANS TO STOP THEM?! I DON'T WANT TO BE INFORMED OF THE LODGERS AGAIN UNTIL THEY ARE ACTSELLY TAKEN CARED OFF?!"
Dr. Worx: "..... Your, basicly asking us to not tell you if they're still a problem. That's an act of incompidence, sir."
Eco-Realist: "..... Okay, let me rephrase that. I want the next time to hear about them to be a successful halting of them. I wasn't asking against being informed of trouble, I was asking for positive results. Better?"
Dr. Emzyne: "Ehhh, it could've been better, but, it's an improvement. We'll make sure 0MEN takes care of business."
Eco-Realist: "Well good. I am impressed enough with what that machine is capable off. Hop to it, good doctors! Uhh, not litteraly though, cause that would be silly."
Dr. Worx: "We're not prone to take things litterally, Vecter! We know what you mean!"
The trio ran off.
Septic System
The Ships are still traveling.
Icky: "Hold up guys. I just thought of something... If they actually had the hindsight of putting turrents in a place an over-competent villain would think we're too prideful to go in, then who's to say they wouldn't have an ambush waiting for us at the end of that poop-tunnel? I think we're dealing with some actually competant guys!"
(Hawkens): "As evidenced by how those Novas basically kicked some of our tail feathers!"
(Aurlena): "My boss at the Agency will never let me live letting the gauntlets get crumpled down!"
(Zorra): "Will you relax? I am already in the process of fixing them! And what he doesn't know, won't hurt him!"
(Aurlena): "But I can't lie to my superior!"
(Libby): "We'll worry about that, when it comes. We'll tell him when it's time. We now need to worry about the inevitable encounter."
Merlin: "..... I have a suggestion. We're gonna need to go invisible, and to create replicas of our ships."
(Magnum):... And you're sure those Novas who are clearly immune to our magic, will be fooled by that?
Merlin: I'll figure it out! Just play along!
The Mouth of the Septic System
0MEN and the Nova Titans were waiting in a circle around the septic tank mouth.
0MEN: "..... Enemy signature, detected!"
Suddenly, what looked like the Lodger Van and the HA Ship flew out willy-nilly and began to fire at the Novas who quickly sheilded themselves!
0MEN: "..... Analyst of heroes move: Fatal error. (Aims at the two ships and fired, the powerful blinding blasts destroys the ships into nothing)..... Threat eliminated. Danger level: Green."
The Nova Titans all left and went out of the room.
After a while it was sure that the NOVAS were all gone, the real Louger Van and the HA ship, still cloaked with undetectable cloaking, came out of the sceptic tank quietly and parked.
The heores came out.
Lord Shen: "..... That was a good heads up, Prehistoric one. They really could've gotten us."
Zorra: "So I guess this means we have to be in utter stealth mode for a while."
Clifton: "Yes. If we want our bad guys to think we're dead, let's not be quick to ruin it by doing any serious damage yet. Let's wait for until we finally reached where we need to go."
Icky: You'd think they'd be unaffected by magic illusions.
Clifton: Well, they'd have to have transmagnetic senses to be immune to that, and those are among the most expensive in the robot manufacturing department. They only have transmagnetic shields to protect from phsyical magical attacks.
Samantha: Yet you'd think they'd spare no expenses on THAT, either.
SpongeBob: HAH! What a bunch of idiots!
Libby: "It is not that they're idiotic. Corruption Co. is just not very, generious, when it comes to inventions. They want to make powerful weapons for the VA yet at little cost."
Squidward: "So their real problem is that they're basicly a bunch of Mr. Krabses?"
TJ: "Well to be fair, they were once less afraid to spare an extra coin when they had the Currentcy Trope enslaved, but now that's it free, they have to go back to their cost-effective ways just to stay funtional."
Mr. Krabs: "But what's stopping them from establishing a counterfit operation, or better yet their own money?"
Libby: "That actselly WAS in the works for the VA, but thing is, it wasn't gonna be unveiled until after the year that would become the year of their disbansion. In a way, you prevented them from relying on their own money brand."
Icky: "Wow! No wonder these villains lost their nerve. They were gonna make a money system independent from legit money, and we trashed it."
Clifton: BUT, that doesn't mean that they're still not a good challnage! Corruption Co sciencetists can work under less budgeted conditions. Make no mistake, those Novas are still formitable, lack of an anti-illution protection aside! We still have a lot more to get through. Now let's move out!
The Heroes proceeded to move onward.
Chapter 3: Inside The Drill of Extinction
Meanwhile...
0MEN was seen finishing his recorded report.
Dr. Worx: ".... By, god..... We did it...... We defeated the HA and the Lougers!"
Dr. Enzyme: "..... I'm actselly kinda disappointed."
Dr. Zone: "But think of the confidence boost it will bring to the VA villains! A new Villains Act could be possable!
Dr. Enzyme: ".... Let's save this infomation when we confront our guests. 0MEN, gather all Novas and have them stationed in the NOVA rest center but the ones overlooking our guests. I believe our showcase was more successful then intended."
0MEN: "Understood sir. (0MEN leaves)."
The doctors proceed to leave as well.
Throughout the Drill of Extinction.
As the heroes hid in the shadows, masses of Nova Titans marched to their rest station.
Icky: "...... Okay guys, time to make good of our Mieberian Chrismas gifts. President Hackagon was a real pal to give these disguese suits as our presents."
Iago: "Well we were a big help to them earlier that year."
Tollund: "These suits are speically modifived to have us completely look and sound like anything we disguised as. Hallmall really improved these things."
Libby: "So, we should pretty much sound like Nova Titans."
Zosimo: "But it's not enough to just look and sound like them. Ya'll have to act like'im too. Leave that to me. I know everything about Nova behavior, so leave the talkin' to me."
Archimedes: Phhh, yeah, sure, you're the geeky leader of the HA here, so you're SURE to know how to act like a robot.
Zosimo: Three years in Robot Apothospearian helps you in that regard, good sir! Just watch and learn! (He disguises himself)... Bleep-bloop, I am a Nova, surrender or be neutralized!
Jeepers: (He bleeps offendedly)
Clifton: But not inaccurate, I will admit.
Zosimo: Just follow my lead. Also, have you read the instruction manuals?
Banzai: Uh, since when do holographic disguises NEED instruction manuals?
Zosimo:.... Please don't tell me that ya'll think it's as simple as just putting a costume on!
Banzai: Well, NOW you tell us!
Shenzi: (Sighs) Let's just wing it already! Time is of the essence! (They got the disguises on)
Nova-Icky: "(Nova Voice) Oh sweet sauce! I now got some terminator shit going on here! Hasta la vista, baby!"
Nova-Gilda: "(Slightly Feminate Nova Voice) Focus, scatterbrain!"
Nova-Shen: "(Nova voice) I second that, Prehistoric one!"
Nova-Zosimo: "(Nova Voice) Would ya'll please? Let's go."
The group walked awkwardly in their new Nova bodies, but eventually got a pattern down as the group seemlessly blended in perfectly.
The group would see that the busted Nova Titans are being collected and taken to a recycler, which are being remade into newer, stronger Novas.
Nova-Icky: ("I would bet ya this Death Star wannabe is more than a Death Star wannabe.")
The group would see that a Nova-Titan factory was seen as entirely new Nova Titans are being made and this music played.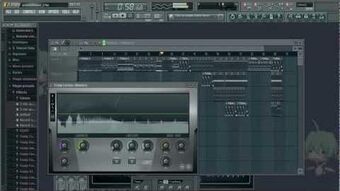 Nova-Shen: ("All of this is becoming FAR too inconsistent for this to be owned by a gang of rogue machines.")
A Corruption Co. symbol was seen on the door.
Nova-Telthona: ("Yup. This has Corruption Co. LITTERALLY written all over it.")
The group walked into the Astro Laser's docking bay, and saw that the Ecocrat Hover Mansion was staying for all to see, to Hudson's shock, the rest of the HA's slight surprised, and to the Lougers lack of a surprise.
Nova-Squidward: ("Just as I suspected. Figures those Eco-Nuts would be behind this!")
Nova-Hudson: ("... Uncle?..... You are being a part of this?")
It was seen that two Warden Nova Titans were leaving from the door that assumingly lead to the prison wing.
Warden Nova 1: "The prsioner is well secured enough to be left alone. Rest proceedsures commence."
Warden Nova 2: "This nova abides to your statement."
The two were walking off, as our heroes as Novas waited for the larger Nova Group to be far enough away as the group proceeded to enter the room.
Prison Area.
Joonla was still seen chained to her cell.
Our heroes as Novas arrived.
Joonla slowly raised her head to look at them.
Joonla: "You guys look oddly colored to be Nova Titans."
Nova-Icky: "And you look like a birdy pterosaur, bitch! I can be snarky too!"
Nova-Gilda smacked Nova-Icky.
Nova-Icky: "OW!!"
Joonla: "Wait a minute!.... Novas aren't capable of humor! Nor do they smack each other over being rude, let alone even be capable of rudeness and snark... Or feel pain for that matter!"
The Heroes turned off their disguised.
Joonla: "The Heroes Act and the Lodgers?! But.... I heard you guys were destroyed by 0MEN?!"
Mr. Krabs: "Ya can thank Corruption Co. for being too stingey for investing in more then just protection from magical physical attacks."
Icky: I'm telling ya, their afraidness of spending that extra dollar to not have those bots be gullable dopes is gonna bite'im in the ass!
Lord Shen: "I'll cut to the chase, Ma'am. Do you know where Pirchoch and the Transgenics staff are?"
Joonla: "They weren't even taken here. They were taken to the top control room at the very top of the Astro Laser. Likely so Vecter can gloat his usual beliefs and belittle Pirchoch. I knew he was extreme, but... THIS?!"
Iago: "And, you are...."
Joonla: "Oh, my apologies. I'm Joonla. Joonla Richimillion. Daughter of Koonos Richimillion. I took over his place after he was diagnosed with cancer."
Spongebob: "Oh. I'm so sorry."
Icky: "Well if your one of the rich crazy hippies, then what're you doing here?"
Joonla: "Well, The Doctors figured I wasn't as bad as Vecter, nor as feeble-minded and too afraid to fight back as the other Ecocrats. So..... Here I am. I would call this rude if their assumtions weren't right. In all fairness, it was a logical concludsion since I am not as intense as my father was, along side the fact that I am clearly against Vecter's stupid and/or crazy idea to team up with Corruption Co.! I mean, Arbasus, why would Vector resort to terrorism?"
TJ: "Pretty sure it has much to do with the fact that the Ecocrats are rediculiously under popular and that doing things legally kept ending in embarrising failure."
Icky: "Heck, they're almost like an AUU PETA, but for nature's laws."
Joonla: "That wasn't meant to be a seriously answered question."
Icky: "Retorical question, got ya."
Tigress: Reguardless, that idiot avian is still in the wrong! We have to stop him! How do we get you out of here?
Joonla:... Sorry to say, you can't. It only recognizes all occupents of this place, including Eco-Crats and Corruption Co. trio, and they are smart enough to recognize when even a single feather is used to get past it. It can sense the oils that come off your hands, and detect a security breach.
Po:... Well, that kinda makes up for the fact that their bots can be easily punked.
Joonla: Well, when Corruption Co. can afford the price, they spare no expense on the easiest of villain resources leftover from their most successful days. Otherwise they wouldn't even be here.
Shifu:... Is there ANY way to get you out?
Joonla: Well, you could just use the warden key the two Warden Novas had. It's the second thing that can bypass the security of this prison.
Icky: "Alchourse it's always by key in these prison scenarios!"
Viper: "We'll be right back to get the key in a jiffy."
Joonla: Thanks, I appresiate this. Do know that it's not going to be easy.
Savio: When has it EVER been easy?
Joonla:... Touche.
Xandy: You can count on us! (They restored their Nova disguises, then left)
Nova Resting Chamber.
The Two Nova Wardens were proceeding to enter a rest mode.
OMEN and some selected Novas proceeded to leave the rest room to get to where the Doctors and the Ecocrats would be located.
Silently, the heroes snuck in un-noticed.
Nova-Spyro: "(Quietly) There's the two Warden Novas."
Nova-Cloakblade: (Quietly): "We must be careful. Nova Titans are designed to be light sleepers so they can be instently ready for trouble. We need to get the key off of one of them and do it quietly."
Nova-Izzy: Well, that should be easy!... Easy enough to get us killed.
Nova-Tether: Relax! As long as they don't get any suspicion, we'll be fine! (They went over towards the two until more arrived)
Nova-Titan #1:... Who are you all?
Nova-Zosimo: "(Like a Nova Titan) Transfers from stock room. We are designated as rest-mode room caretakers."
Nova Titan 2: "..... Processing:........ This statement is at least 99.999 percent believeable. Apologies offered from interuption."
The other Novas Proceeded to get to their respective spot and entered sleep mode.
Nova-Icky: ".... (Quietly) Wow, you are good as being a Nova."
Nova-Zosimo: "(Quietly) Was there ever any done doubt?"
The heroes grabbed the keys and went on.
The Prison room.
The heroes arrived and turned back to normal and used the key.
Joonla was freed.
Kaa: That was WAY too easy!
Zosimo: "Okay Miss Joonla, how's about you offered us the quickest way to the control room and we'll take care of the rest? Merlin will teleport you to our Ship's afterwards."
Joonla:... Sure. BTW, remember that there's a lot of failsafes to prevent any cases of sabotage. Like I said, CC spares no expense of the stuff from the Villains Act's golden days.
Baloo: We've handled that stuff before, Miss Joonla! They're nothing, especially since our experts at AUU society are right in front of us.
Joonla: Experts won't be enough. Even if they believe you're dead, they still have ways around your expertise. Just allow me to handle the disabling of the systems, and I'll have you deal with the easy stuff and the Lodgers can quell any trouble headed our way.
Gloria: That's a done plan! (They headed off)
Later
Pirchoch and the folks are seen tied up in the centrol command watched over by 0MEN and the Novas.
Pirchoch: "Please..... Why all this trouble to end De-Extinction? What do you novas have to gain from this?"
0MEN: "We are following a directive from our leadership."
Pirchoch: "Directive?! You mean.... Your taking orders from someone? Who?!"
Dr. Gen E Sis: "OH WHY YOUR ASKING THAT!? ISN'T IT OBVIOUS BY NOW?! THIS HAS VECTER WRITTEN ALL OVER IT?! I mean, THESE BOTS WANTING OUR COMPANY DISPANED AND YOU ARRESTED?! DE-EXTINCTION TO BE BANNED?! THE ASTRO LASER BEING NAMED "THE DRILL OF EXTINCTION"?! ISN'T IT OBVIOUS THAT-"
???: "Oh WAY to spoil a good secret, doctor."
Eco-Realist and the Eco-Crats entered with the doctors.
Dr. Gen E Sis: SPOIL?!? OH, CUT THE CRAP, YOU WEREN'T FOOLING MANY PEOPLE! Any idiot can see this coming a lightyear away!
Eco-Realist: Hey, the Grand Councilors still don't believe it was m-
Dr. Gen E Sis: ANYONE LOGICALLY SOUND!! Face it, pal, you were going to get caught sooner or later.
Miss Ecu: As unprofessional as that was, he has a point! It would be easy to guess it was you. Only... Not at first.
Pirchoch: "Exactly! I mean... Why do this?"
Eco-Realist: "Well that earlier debotchery ruined the drumatic flare. (Ahem!).... Now by all means, I didn't wanted to resort to this, but the doctors convinced me otherwise hat protests and lawsuits can only go so far! The Eco-Crats are too lame, in equine terms, in reputation to be effective in the cause! They insist that the Astro Laser is the only effective way to inspire any real change?!"
Pirchoch: "But Vecter, people get punished for messing with banned technology, even something as infamous as SOMETHING THAT DESTROYS PLANETS!!! Keuca had a bad reputation for a long time because of Astro Lasers! Vecter, please, De-Extinction is more then just reversing an extinction, it's also to help races too small to re-populate naturally! The Curuons are too small in numbers to get their civilization back to togather on their own thanks to the disease! You'll end up condemning a beloved healer race to eventuall extinction! Is that what you honestly want?"
Eco-Realist: Hey, I've said it for years: Survival of the fittest. Some creatures are resilient, some fail to make the best of it. The past is in the past. It's not OUR fault they couldn't adapt. What really matters is the future.
Pirchoch: YOU SAY THAT AS IF THEY DON'T EVEN MATTER!!!
Eco-Realist: In the current predicament they're in, perhaps they aren't.
Miss Ecu: YOU SON OF A- (0MEN aimed his gun at her)
Eco-Realist:... Look, Pirchoch, I wanna make this perfectly clear: I have NO ACTUAL love for the concept of extinction! Contuary to popular opinion, I actually fear it as any death-fearing mortal would, espeically with what plagues my species! And I mean no ills to the Curuons! What I am doing is to try to keep people like you from playing god and/or playing universes with nature if your an atheist! The aim was NEVER meant to have everyone enjoy death! The aim, was to respect nature's law!"
Curos: "Your arguement loses it's point that you try to defend nature's law, with artificial means. Some would argue that Nova Titans and Astro Lasers are not intended marvels of nature, but rather the extremes of science."
Eco-Realist: "Look, I don't intend to be in this death station forever! Just until the Grand Council kneeled to my demands, else this planet, now free of occupants so not much physical harm was done, well, in regards to mortal life anyway, will have to be destroyed to make sure it's primordeal soups are never misused again?! De-Extinction is not naterol?!"
Curos: "Yes. De-Extinction was never an intended path of nature, but, do you really believe this, or is it only a crutch to hide behind the fact that you're ashamed of your people being too quick to bring back a creature they simply weren't prepared for?"
Eco-Realist: "I..... ALCHOURSE I ACTSELLY BELIEVE MY OWN WORDS?! I wouldn't've been a good leader of the Eco-Crats if I don't "Talk the talk" and "Walk the walk" as the kids would say it!"
Miss Ecu: "I can't believe the other Eco-Crats would agree to this! (The Ecocrats started to feel ashame of themselves). I thought you guys were sensable in an ethicist sense! You people would resort to terrorism because the legal system failed you too many times to try and disenfrancised a beloved consept? You old coots are pathic?!"
Eco-Realist: "..... Don't let that bird get to you! I know this looks unsavory, and it's the LAST thing I would do! But things, are never what they seem! Desperate times, call for desperate measures!"
Miss Ecu: YEAH, 'DESPERATE' BEING THE KEY WORD HERE! HE'S WILLING TO DO THIS BECAUSE OF DESPERATE HAGGLE! (0MEN pointed the gun at her again)
Eco-Realist: Speak without permission again, and you will not be given mercy!... Now... Everyone here... I am not fond of this action. It is not the best thing I would agree to having to side with remnants of a filthy dystopia! But, everything else we have tried has gotten us nowhere! Not one single thing in the UUniverses could get us anywhere. So, where else can we turn to? (The Eco-Realist and the doctors began to sing this as the Eco-Crats get boosted up and losing sight of themselves, as the heroes watched in secret.)
Curos: "(Looks at Enzyme)..... Wait...... I know of you. You were once a beloved pet healer and modifyer. Dr. Meeves Jol Enzyme of Globex fame."
Pirchoch: "Oh gosh, really? I almost didn't recognize him! I'm a fan of his legal work! Wow, did you started to work low!"
Miss Ecu: "Well what's a once noble Tiikon mind doing here?"
Enzyme started to look more solum and sadden....
Dr. Enzyme: ".... Emphasize on the "Once Noble", my dear. There was once a time where I knew better then to assusiate with the likes of Worx with Zone. With them, they're clear egotists that want the spotlight to themselves!"
Dr. Worx: "HURTFUL?!"
Dr. Zone: "But I wouldn't say, inacctreate."
Dr. Enzyme: "..... With them, they only came to the VA because they want to stroke their egos.... But me..... I was, FORCED, into this life, because I was unfairly RUINED, by a moronic ethicist?!"
The Ecocrats started to worry, even Eco-Realist!
Dr. Enzyme: ".... But don't worry, Vecter and friends. This was a bio-ethicist. An entirely different breed of over-sensitive."
Miss Ecu: "But otherwise no different! Why work with them when they're clearly-"
Dr. Enzyme: "YOU ask too many questions! Just be assured, the VA liked to work in mysterious ways. But let me shed some, enlightenment on my terrorable tale of woe."
Flashback
A happier Dr. Enzyme was seen.
(Dr. Enzyme): "I would create the best biologically durable pets in Globex history. I made them ammuned to sickness, tempreture conditions, enabled them to live longer, even biologically poisonious to commen parasites... Unless the parasites are in a way beneficial, that is. I was beloved as "The Miracle Pet Doctor". People would come to me to have their pets helped. I was very much an animal lover, and even so much as a guard or police pet would smother me with affection as if I was accepted into their family. Even pets known for easy agitation or lack of trust for strangers, trusted me with their lives. It is a beautiful sight when an animal knows your not an actual threat to them. I loved the life I was given.... But.... One day, I was asked by one of my favertie clients to heal her Troggle of a serious eye infection. And when in the process of giving a complicated but painless procedure to make the creature's eyes better then what they were, I would end up falling victim to a notorious idiot of an ethicist! (The procedure was witnessed by a derpy-eyed Crujuck creature, an AUU borrowing jerboa of sorts, armed with a camera and a shirt that reads "Proud Animal Defender And Member of R.E.T.A.R.D., Respect and Ethics To Animals Retro Devision, was seen). The idiot was known as Jeffery O. Utofcontextson, a reknown idiot known to take things PURELY out of context! (The doofus took the picture, which showed the Troggle being miserable while the Enzyme was doing his work). Without proper context, it was made to look as if I was doing that poor thing harm! Usually, the people would know better to not believe in him, but... It happened during the eve of when a former member of Globex in charged of finances tried to framed a reknown peaceful protester as a would-be terrorist, and given that Globex was in the process of rooting out unreliable and unfit members at the time.... I, I was mistaken to be one of them!! (Enzyme was seen being fired and removed of his uniform). I was being falsely arrested for animal abuse!! I, I WOULD NEVER, DO SUCH A THING!!!! My life was ruined, because an idiot managed to be credible on the worse time for him to be so, STUPID AND UNPRODUCTIVE OF THE GRAND SCEAME OF THINGS!!! I was forced to escape my arrest and plotted to make that idiot pay for his crimes!! (Enzyme confronted the idiot who ruined his life, fired a complicated genetics gun, and mutant the dimwit into a deformed monster)... I, condemned him to be the most genetically unfit abomination science can ever imagine! With a serum of literally any and every strand of animal DNA known to sentient kind, turning him into a freak! But to my dismay... The ahouritives were lead to believe that something was amiss. It turns out... The troggle owner already came forward and confirmed that the photo involving her pet was an idiotic sham! I... I ended up having my justice too soon. Now... There was no hope for me."
Present
Dr. Enzyme:... I have since found myself in Corruption Co., because after condemning that fool to spend his final 4 years as a freakshow attraction, I.... I would never get my life back."
Healia: "... But it's not impossible! The Lougers have helped people get their lives back many times over. If they were to know, they can make it possable."
Dr. Worx: "Well to bad, snotnose! 0MEN made sure that the Lougers and the HA are history! He blew them out of the sky! (A video showed their appearent demised).... He made QUICK, work of them."
Hudson's uncle began to start crying as another Ecocrat began to comfert him.
The Eco-Realist feels conflicted now. He's glad he's not in danger of being in trouble, but now he's worried of being involved with hero killers if something else were to go wrong.
The Transgenics members, though shocked, not all of them are easily convinced, not even Healia and diffently not Curos.
Curos: ".... Do you really want to trust what you see and not what you know?"
Dr. Worx: "..... What're you talking about?! Those were their ships?! They're dead?! End of story!"
Curos: "Consider this. The Lougers are known tricksters. I mean, even if your Nova Titan with the teadr 0 cannon is an impressive marvel, don't you bunch ever stop to think that, maybe it was TOO easy, even if 0MEN is an unstoppable force?"
Now the three Doctors look like they are getting paranoid.
Eco-Realist: ".... Doctors, doctors, please! I'm sure they're just trying to scare you! I mean, it's not like they're in here now planning to ambush us and use some fancy gizmo to blast a few Novas down-"
That exactly happens as the Novas but 0MEN were blasted down from out of nowhere as the heroes landed right in!
Icky: "SURPRISE, MOTHERF*****!!"
Curos: "PLEASE! There is a child present!"
Icky: "..... Oh! SURPRISE, MOTHER FUDGER?! Better?"
Curos: "It's an improvement, yes."
The Doctors were shocked to see this, as were the once again confidence losing Eco-Crats and a bewildered Eco-Realist!
Dr. Enzyme: ".... No.... No?! This can't be?! 0MEN DESTROYED YOU BUNCH?!"
Po: "Yeah, you guys only have Corruption Co. to blame for not investing in more then just anit-magic protection for physical attacks."
Dr. Zone: "(Sighs), I warned those fiancel hoarders their budget cutting would backfire like this."
Dr. Worx: "..... Well this time, 0MEN ain't gonna be patsy to your palor tricks anymore?! 0MEN, KICK THEIR ASSES GOOD THIS TIME?!"
The Three doctors got behind a protective steel sheild as the Ecocrats, even the cowerdly Eco-Realist, ran away from the control room likely to run to the Hover Mansion to escape!
Merlin: "It's best for these people to not get dragged into this battle. (Teleports the Transgenics crew to the HA ship.)."
0MEN: "Combat mode.... (Sinisterly) Initsiated."
(0MEN's battle music.)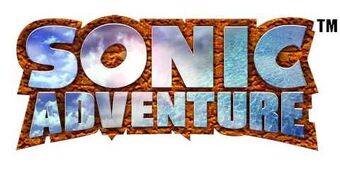 Doctor Worx: (As the heroes fought with 0MEN)... Uh, boys, I think we need to get out of here while the going's good! Backer wouldn't want us to be sent to- (The Eco-Realist was seen to have came back for them) Awwww, shit.
Eco-Realist:... You're not going, ANYWHERE!
Doctor Zone: Now, Vecter, let us explain-
Eco-Realist: YOU SAID YOU CHECKED EVERY NOOK AND CRANNY ON THE AUTHENTICITY!!! CLEAN, AS, A, WHISTLE! WEREN'T THOSE YOUR EXACT WORDS?!?
Doctor Enzyme: IT WAS JUST A MINOR SETBACK, WHY ARE YOU GETTING SO UPPITY ABOUT IT?!?
Eco-Realist: MINOR?!? YOU CALL OVERLOOKING THEIR DEATH 'MINOR'?!? (The Lodgers and heroes, while still fighting 0MEN, noticed the arguemen) THAT IS IRRESPONSIBLE! YOU TOLD ME YOU WERE THE BEST TO COME OUT OF THE VILLAINS ACT! THAT YOU WERE IMMUNE TO WHATEVER THOSE DO-GOODERS REAPED ON YOU!!! THIS HYPOCRISY IS JUST MORE INTOLERABLE AS MINE!!! HOW HARD IS IT TO EVEN SEE THAT THEY'RE STILL ALIVE WITH ALL THAT YOU GUYS HAD?!?
Doctor Zone: I... It's complicated!
Eco-Realist: COMPLICATED?!?
Dr. Worx: "Okay, look here feather butt! We would've EASILY avoided this if our finacal advisers weren't too afraid to spare an extra coin to get the kind of gear that would've kept 0MEN from being easily doped?! It was NOT our fault we had to work on a budget?! Don't blame us, BLAME THE COMPANY'S CURRENT PRACTICES?!
Eco-Realist: So, it WASN'T all authentic? Were my own benefactors, LYING TO ME?!? HOW CHEAP ARE YOU TO NOT FIND WAYS TO NOTICE A MAGIC ILLUSION?!? YOU CALL YOURSELVES GOOD ASSETS?!? Well, I think Corruption Co, WOULD BE BETTER OFF WITHOUT YOU!
Doctor Enzyme: "Vecter, wait, please, calm down before you only serve to make it worse for EVERYONE here?!"
Eco-Realist: YOU WANT WORSE?! HERE'S YOUR WORSE?! (He fires at the control panel, overloading the circuitry and causing everything to shake and the alarm to blare)
Computer: WARNING! WARNING! NUCLEAR MELTDOWN IMMINENT! 5 MINUTES UNTIL TOTAL SYSTEM FAILURE!
Dr. Zone: VECTER, WHAT ARE YOU DOING?!?
Eco-Realist: NO MORE GAMES, HEROES! What I am doing is RIGHT! (He presses a button)
Computer: WARNING! ON COURSE FOR IMPACT!
Eco-Realist: I'm not being ignored again! As soon as this station's reactor reaches critical mass and explodes in a quadrillion megatons on impact, we will all die together, AND TAKE ALL OF ORGELLE WITH US!
Dr. Worx: ARE YOU INSANE?!?
Eco-Realist: WORSE! I, AM, A SODO BIRD!? My kind aren't known for fear. It's, what got us into our bind to begin with. You imbeciles think you can just control life itself? Don't play God. In fact, as an uncertain atheist, I shall rephrase that: Don't play THE UUNIVERSES! NATURE IS NOT SOMETHING TO BE TAMPERED WITH! DE-EXTINCTION IS AGAINST THE LAW OF NATURE!
Nanobyte: WE CAN'T LET YOU DO THIS- (Gets kicked by 0MEN) OW?! FORGOT, BATTLING THE BIG ROBOT HERE?!
Eco-Realist: Well, too bad! Even I can't stop it! It's programmed to not respond to any command until it's activated, and it's also sabotage-proof! And with the nuclear meltdown, even the slightest bit of tampering, will trigger a reaction! I'M NOT GOING DOWN EMPTY-WINGED AGAIN!
Doctor Zone: VECTER, CAN'T WE JUST TALK ABOUT THIS?
Eco-Realist: No! I don't even care if I die! My species is doomed either way! So, go ahead! Try and do it yourselves! Solo! (They looked and saw the complex amount of buttons as sparks got them to stagger back)
Dr. Worx: "OH NO FAIR?! WE WERE THE ONES THAT WERE SUPPOSE TO BETRAY YOUR ASS IN THE END-..... Oops."
Eco-Realist: "Actselly, I predicted your plan from the start. Corruption Co. has always been known to have these kind of showcases where they get a little patsy along for the ride so they can betray and ditch him to suffer the athuritives wrath. I mean, come on, I may be fearless, BUT I'M NOT STUPID?! In fact, my first red flag was when Enzyme admited to have a prior bad exspearience with Ethics. Different one aside, that was enough of an indecater for me to expect that you three were up to something. And your big mouth, Worx, only overly confirmed it! Besides, I would've been able to anomamously reported you three to the Grand Council in a heartbeat after all's said and done?!"
Dr. Worx: "..... Wow. Your actselly very VA-like in your approuch. If we survive and/or escape this, I am gonna recimend the hell out of your ass."
Eco-Realist: "Sorry, I'll have to pass! Besides, we're unlikely to survive this anyway?!"
Dr. Enzyme: "But what about the Joonla girl?! Your fellow members!?"
Eco-Realist: "The Ecocrats know where to find the Hover Mansion and escape?! And I trust Joonla was evacuated by the heroes! Joonla will take over for me.... And.... (Sighs depressively)..... Likely lead the Ecocrats better then I ever did."
Dr. Enzyme: "..... But consider this. With you dead, the Grand Council, if what the Yurun said was true, will quickly arrest her and the group as default with you dead. Have you considered that? The Ecocrats will become bigger outcasts then already! This situation would become worthy of a death sentence if the Grand Councilers were to become that merciless?! You ever though about that!?"
Eco-Realist realsied.....
Eco-Realist: ".... Oh no..... Richimillion would never forgive me for this?! I HAVE TO GET OUT OF HERE?! (Runs off surprisingly quick?!)"
Dr. Worx: "..... Wow, he changed his mind pretty quickly."
The heroes were still fighting 0MEN!
Zosimo: "Ya'll do realised that Vecter's kinship with your creaters has shattered, right? Vecter's gone nuts and is sending us into the planet?!"
0MEN: "Then exicution process shall be quicken in faver of evacuation process."
Zorra: "Why don't ya accept it, Nova? We're not gonna go down easy, even with that big gun of yours! Even a Precursor to the Omnicans would know that is is a losing fight."
0MEN: "Novas are programed to be undyingly loyal to their masters."
Zorra: "Then it's time (Brings out the cyber tick) For a reboot! (Tosses it as it got into 0MEN)!"
0MEN: "WARNING?! WARNING?! CYBER-TICK INFESTATION?! ANTI-INFECTION PROCEEDSURES FAILING?! DANGER WILL ROBINSONMOSS, DANGER?! IT WON'T BE A SYTILISH MARRAGE, I COULDN'T AFFORD THE HOVER-CARRAGE, BUT YOU'LL LOOK SWEET, APAWN THE SEAT, OF A HOVER-BIKE BUILDT FOR TWOOoooooooooo (Gets successfuly reprogramed)..... Reprogramming, complete. 0MEN serves HA now."
The Doctors panic!
The Cyber Tick rejoins Zorra.
Zorra: "At'ta boy, Zparky."
Zosimo: "0MEN, I would like to issue this command. Capture the Corruption Co. Sciencetists, and take them to the Grand Council, and make them admit everything."
0MEN: "Command accepted. Capture, Corruption Co. Sciencetists."
Dr. Worx: "0MEN, NO, PLEASE?! YOUR LIKE A SON TO ME?! NO, NO?! NOOOOOOOO! (He and the other doctors get captured.)."
0MEN: "Oxygen sheild, activated. (Turns on an invisable oxygen sheild then proceeds to blast off and phases through a window as the Dcotors scream)! (0MEN flew away from the station to never be seen again)......"
Skipper: "..... Well that was nicely wrapped in a cute little bow."
Icky: "We have to get that Eco-Fatass?!"
Clifton was pressing some buttons.
Clifton: "I made sure our ships that hold Joonla and the Transgenics staff are sent on auto-pilot. By the way, Lougers, sorry about hacking into your Van's system. And no offence, but "Ickyiscoolzasice" is NOT a good password!"
Everyone looks at Icky....
Icky: "..... Oh sure, blame me for everything!"
Cynder: "Come on?!"
Chapter 4: Fight For De-Extinction/The Final Battle Against the Eco-Realist
The Crumbling Drill of Extinction.
The Eco-Realist was running as Nova Titans were scattering everywhere!
The Heroes came out at the far end and saw that the Eco-Realist was out of reach!
Clifton: "AFTER HIM?!"
The Nova Titans charged after our heroes.
Xandy: "Okay, time for a quick scrapping! GRENADE!"
Gun Voice: Grenade mode activated! (She fired a grenade at them as, though they were tough enough to take it, it weakened them enough to slow them up as they escaped)
Eco-Realist: GET AWAY FROM ME, YOU MANIACS! (He fired his gun at them as they dodged multiple times and he continued running as the Astro-laser was still careening towards Orgelle)
Samantha: ".... Everyone, I'm worried that if we don't do something to stop the Astro Laser from crashing into the planet, even if we capture Vecter, it would end up being rendered moot."
Zosimo: "Then anyone with magic capiablities, go outside and put a halt to it! The rest of us can take it from here!"
The Magic user heroes vanished!
Outside the Crumbling Drill of Extinction.
The Magical Heroes appeared with a space breathing spell and were yards away from the Astro laser heading torwords them.
The Magical heroes began to use their strongest magical push and kept the station in place!
Magnum: "(Transmiting her voice to the heroes minds) I must give a fair warning. We can only keep the station from falling into Orgelle for so long. Please do hurry and capture Vecter, and if you can, find a way to make the station destroy itself without having to take Orgelle with it!"
Inside the Crumbling Drill of Extinction.
Zosimo: "Ya'll heard her! Let's bag us an overgrown Flicken and see if we can do something to make this space ball pop without Orgelle getting hit."
The heroes moved on!
Mech Room
Eco-Realist ended up appearing in a mech room.
Eco-Realist: "..... OH! On top of lying to me, they never informed me of the mech room they have!? Granted, it could be just for them in an event of emergenices, but now, keeping the daughter of my old friend save from legal prosicution, IS AN EMERGENY?! I'll escape this death station with the mech! (Walks across the room, and saw in the hanger bay that the Hover Manor, and the Heroes Ships are already getting away from the station.) Well good. My colledges and Joonla and the others are already getting out. May as well do the same. (Gets onto a mech, and though awkwordly), became a quick master of it.)"
The Heroes charged!
Lord Shen: "HALT, VECTER?! YOU HAVE A LONG LIST OF CRIMES TO ANSWER?!"
The Heroes realised that The Eco-Realist was inside a mech.
Eco-Realist: "If so, it shall be by my own terms! Why waste time with me and not save yourselves, or judging by the absince of your magic users, find a way to take down the station at your perol?"
Boss Wolf: "Well we came here to keep you from avoiding respondsability of potaintionally wasting a planet."
Eco-Realist: "You don't understand?! If I don't get out of here, and that planet is destroyed eventually, then Joonla will suffer in my place?! Look, I am willing to suffer any intense punishment, but it HAS to be in my terms!"
Icky: "Look, it's cool you wanted to look out for your friend's kid, but fact of the matter is, your risked those evacuated people's homes over an idealogy! That doesn't reserve you the right to get punished your way."
Eco-Realist: "Do realise that I am in a mech?! I will not be hesitent to hurt great heroes just to make sure Joonla doesn't suffer my mistakes!"
Lord Shen: "Very well! Let's get this over with, this hunk of space junk is becoming less stable as it is?!"
This music played.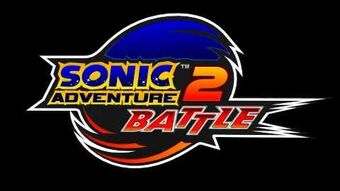 Eco-Realist: (He got out a mech-scale gun) Then let's rumble! (He fired at them with rapid and quick laser fire as they too cover and attacked him at every turn) YOU THINK YOU CAN DO THIS TO ME?!? You're all a bunch of misfit losers who only win because the world plays in your favor like a cartoon! Even if it is, OUR WORLD IS TOO SERIOUS FOR YOUR S***!!! Life is not a laughing matter! It should be RESPECTED, and not treated like some sort of game! Life is too sacred to be manipulated to one's favor, whether through cartoon logic, or to just bring a race back from it's judgment day! (He continued firing wildly until 0MEN fired at him) AHH!... 0MEN! What are you doing?
0MEN: This unit follows you no longer! This unit has been freed from your control!
Icky: "HEY WAIT A MINUTE, HOW DID YOU COME BACK SO QUICKLY?! SHOULDN'T YOU BE WATCHING OVER THE DOC-DORKS?"
0MEN: "Turns out that the Grand Council was already enroute to our location."
Dynasty Cruser.
The Doctors were in a laser cage.
Dr. Enzyme: ".... Ohhh, poopy."
Drill of Exintction.
Icky: "..... WELL THAT WAS STUPIDLY AND UNREALISTICLY CONVINENT?!"
0MEN: "This unit questions the convinence of this as well."
Clifton: But it's helpful unrealisum. Though.... I still gotta ask how the docs were able to get past Bibler's defenses to get the Teadr 0 weapons! What, was Enzyme able to make a god suit and trick the antibodies into believing that they were gods?
0MEN: This unit's guess is as accreate as everyone else's. This unit has no info on the reverse engineering of the God suits. That information has been deleted.
Clifton: "..... Well that still confirms yes. But we'll worry more about Bibler having not-that-effective protection later!"
Eco-Realist: VERY WELL, YOU ACCRUSED MACHINE!! I WANTED NOTHING MORE TO DO WITH THOSE DOCTORS AND THEIR SCIENCE PROJECTS ANYWAY!! YOU WILL DIE WITH THEM! (He fires at him as his shields protected him until the gun adapted past it with a shock blast, disabling the shield and allowing him to shoot 0MEN to critical condition)
Zorra: 0MEN!
Eco-Realist: Oh, do you honestly care about the illegal bot, even when he was working for the doctors?
Zorra: He was only being programmed for be loyal to them!
Eco-Realist: Oh it's not like he wouldn't've been met an untimely end anyway! Your masters in the Grand Council would've had him scrapped!
Clifton: That still wasn't cool of you! You were already gonna go down hard, but now you're REALLY gonna go down!
Eco-Realist: Well bring it on, annoyances! (He continued firing after he reloads)
The fight ensued as 0MEN was still relitively active, as he was slowly crawling to something.
Eco-Realist: "WHY EVEN BOTHER WITH THIS?! WE SHOULD BE GETTING OUT OF HERE?!"
Icky: "Ehh, call it a climax tradition that the heroes fight the main baddy in a crumbling evil fortress/weapon. The fans dig that kind of s***."
Eco-Realist: "..... THAT DOESN'T EVEN MAKE ANY SENSE?!"
0MEN arrived at an escape ship.
0MEN placed it's hand onto it and proceeded to cause the escape ship to be on auto-pilot and rise up.
The group stop fighting and saw the escape ship.
Eco-Realist: "WHAT THE?!"
The Escape Ship activated an organic only tracter beam as it was pulling Eco-Realist from the mech!
Eco-Realist: "NO, NONONONONONONONONONONO (Gets sucked in) NOOOOOOOOOOOOOOOOOOOOOoooooooo (Gets inside!)"
The Escape Ship began sucking up the heroes as well!
Clifton: "0MEN, stop!"
0MEN approuched Clifton.
0MEN: "..... Do not weep for 0MEN. Like Vecter said, this unit would've been offlined and scrapped reguardless of what I do. I may as well save your leaders the trouble of doing it themselves. (0MEN rips off the arm cannon and gave it to Clifton). Something to archive my existence. Take care, HA member Clifton."
Clifton gets to be the last one picked by the Tractor Beam...
Clifton: ".... Adios, you crazy son of a bot."
Clifton gets sucked into the escape ship as it flew off into space.
0MEN: "...... Final Mission status....... Drill of Extinction likely to be destroyed. Suriving Nova Titans have escaped and would soon be captured and offlined. creators arrested. Ecocrats likely fleed. Future of 0MEN: Absolutely certain..... This is 0MEN's final mission status. Final rest mode.... Activate."
0MEN shuts down as debre falls around him!
The Drill of Extinction.
The Drill of Extinction was seen trapped by a magic bubble as it began to shrink and slowly crush it into nothing as the Escape Ship was getting away!
The Drill of Extinction blew up within the bubble and was contained!
The Explodtion faded as all that was left is piles and piles of scrap metal.
The Magic users proceeded to take the scrap metal and likely the radiation away from Orgelle to leave somewhere too far away to ever be found again.
Inside the Escape Ship.
The Dynasty Ship was seen approuching it.
Clifton looked solumly at the Cannon.
Icky: "..... Well..... You, at least got your Waifu gun."
Clifton: "..... Well, it's not like I can use it anyway. I mean, I know 0MEN only became our ally in litterally a few minutes, but, he barely really knew us too, and, he sacriviced himself to save everyone."
Zosimo: "The one thing Nova Titans believed in was honor before self-preservation. They were created to be soldiers after all. They would give up even their very existence to make sure what they deemed impourent survives in the end."
Eco-Realist came in with his gun!
Eco-Realist: "IT'S GONNA TAKE MORE THEN THAT TO DEFEAT NATURE?!"
A hand tabs Eco-Realist's shoulder, as he turn to look to see the Magic Heroes have quickly came in.
Libby: "..... I think we are just about done with you. So why not just rest? (Hypnotises Eco-Realist to be sleepy and caused him to faint.)... There we go."
Merlin: ".... By the way, we found 0MEN in the wreakage. (Brings out what is left of 0MEN in a bubble). Barely enough of the poor automaton to fill a small trash bin."
Clifton sighed depressively.
Clifton: "At least it won't be too hard to store him in the dump."
Warson's voice: "Hello, Lougers? I want to ask if you had something to do with that Nova Titan capturing three impourent Corruption Co. Sciencetists."
Clifton: ".... Yes, Zorra used a cyber-tick to get 0MEN out of his programming. But he sacriviced himself in leting us escaped with Vecter. He saved you guys the trouble of having to off-line him."
Calixito: ".... Well, as a Nova Titan, yes. He would've been difficult to keep around. But.... No one said he can't be recycled as a new bot."
The heroes look surprised.
Clifton: "No way! Really?"
Warson's voice: "Consider it Globex's newest project to make a new bot out of that Nova. Espeically since we heard that an Omnican from Aie Prog had a problem with a glitch. I think a memory fusion project is in order."
Libby: ".... Ossyrogen would love this. Then he would be confused on what you were talking about."
Warson's voice: "Keep in mind that it'll take time, though. Omnis and Novas are both complicated machines to work with."
The Ships both flied off togather with the Louger Van and the HA's ship.
Elsewhere.
The Hovering Mansion was still seen.
The Ecocrats were panicing still.
Xorabeak Ecocrat: "..... Gentlemen, I think we may have to start a new life in the other universes."
Dumb Fgaken Ecocrat: "Oh relax fellas. It's not like the heroes will capture our hover mansion or anything-"
Xorabeak Ecocrat: IF YOU SAY THOSE WORDS, I WILL KICK YOU SO HARD IN THE D***, YOUR BALLS WILL POP LIKE BE- (The heroes arrived)... (He kicked him in the balls as he wheezed)
Dumb Fgaken Ecocrat: I DIDN'T EVEN FINISH IT... AND I DIDN'T FEEL ANYTHING POP! OW!
Lord Shen: Alright, fellas, you're under arrest! Come quietly, and nobody gets hurt!
The Ecocrats did exactly that as they wimpered!
Zosimo: ".... I'm getting the feeling that Vecter was the only one with any guts around here."
Sashum Ecocrat: "Please, don't hurt us! We didn't wanted to do this?!"
Zowl Ecocrat: "We were very against what Vecter was doing for the majority of the time! We were forced into it!"
Hudson's Unlce: "We'll be willing to testify against Vecter, just please spare us! Our reputation's poor as it is! We-"
Squidward: "(Grabs Hudson's uncle's beak) Okay okay, we heard enough. Joonla is already putting out the word that you guys wanted NOTHING to do with this. However, the sensiable thing for you people to do is to at least turn yourselves in."
Hudson's Unlce: "(His beak was let go) The Richimillion girl? Oh, bless her soul."
Xandy: "But you crazy birds still owe the Orgelleian people a great deal of repentence for scaring them with that Astro Laser, even if it was just Vecter being stupid!"
Hudson was pouting at his uncle.
Hudson's Uncle: "....... Hudson, I cannot apologies more then already about all this, I-"
Hudson raised his wing to stop him talking.
Hudson: ".... I myself am incapable of grudges. Mom, on the other hand, undoubtingly would like a NICE long chat with you! Along with our rich side of the family's leaders! I would imagine they might not be happy about this."
Hudson's Uncle: "Oh please Hudson, can't we just keep this between us?"
Hudson: "Look, Uncle Houston, I would love to, but, I can't say the media would keep that promise. They're gonna find out either way. This would likely cost you whatever fortune your still allowed to have."
Hudson's Uncle moaned sadly.
Hudson: ".... But I can at least ask mom and our family to take it easy on you. I'll make sure they're aware that you didn't really wanted to do this and it was just Vecter going out of his mind and dragging you and the other Ecocrats with you."
Hudson's uncle: ".... You..... You would do that for me?"
Hudson: "Hey, I'm firm as a hero, but fair."
Telthona: 'D'awww, Hundson, you big softie."
Dumb Fgaken Ecocrat: "Well, at least Houston still had his swell nefpew."
Xorabeak Ecocrat: "Oh shut up before you provoke karma again."
Dumb Fgaken Ecocrat: "..... Fair enough."
The Dynasty Ship.
Joonla: "Grand Councilers, as new Leader of the Ecocrats, you have my word that the group will go through many changes in practices once we repaid the group's dept to Orgelle."
Warson: "It's good to know at least one of the Ecocrats is far from being Vecter and has the will to not give in to tempting pressure."
Pirchoch came in.
Pirchoch: "Excuse me, Miss Joonla?"
Joonla: "Yes, Mr. Helix?"
Pirchoch: ".... Well, I heard about your father's cancer, and, my friend Curos would like to offer some help with that."
Joonla: "I appresiate it, but, the doctors said his cancer's intreatable."
Pirchoch: "You do know he's a Curuon, right? They were able to cure out Cancer while being toddlers! It's litterally child's play to them!"
Joonla: ".... He would do this for my father, after what he as an Ecocrat tried to do?"
Pirchoch: "Well, Curuons don't believe in grudges. They deemed them emotionally unhealthy."
Joonla began to fight back tears as he hugged Pirchoch.
Pirchoch: "..... Okay, take it easy, I do believe in personal space, after all."
Joonla: "Oh, my apologies. (Let's go), It's just, my family would be thrilled to hear this."
Jling: "Ugghhh. It's so sweet I think I may need to see the dentest. (Gets bonged in the head by Warson's staff) OW?! OH COME ON, THAT WAS A COMPLIMENT?!"
Warson: "Yes, but you worded it in an unpolite mannor!"
Oranos.
The Doctor Trio were seen being brought in.
Dr. Glowrod looked surprised!
Glowrod: "ENZYME?! THEY GOT YOU TOO?!"
Enzyme: "..... You thank thank Corruption Co.'s finacel issues for this."
Worx: "(To a tough Mammoth eqsed prisoner) TAKE A PICTURE, DUMBO, IT'LL LAST LONGER?!"
Matrix: "Wow, have the mighty fallen."
Zone: "Take a good look, Matrix! We won't be here for long! Soon, we will escape, AND make Nuke pay for his inability to take care of his assets properly, AND to the Heroes because, arbatary reasons?!"
Guard 1: "We'll be the judge of that, shorties."
The trio were placed in their cell, as it was discovered to be next door to The Eco-Realist.
Guard 2: "Just behaive and we don't have to get in trouble with eachother. (The guard left)."
Enzyme: "..... At least it's good to know that you haven't gotten away with this either, Vecter."
Eco-Realist: "IT'S ECO-REALIST TO YOU?!"
Worx: "Oh be honest with yourself! Your likely not part of the Eco-Crats anymore at this point! They clearly testifived against you!"
Eco-Realist (Vecter): "And I wouldn't dare ask them against it. I don't want to drag them into Oranos. They deserve Joonla thanks to me listening to you three."
Zone: "Well, you can blame Nuke for making us do this showcase anyway. But I bet ya. Backer is going to give Nuke HELL for his collosal act of recklessness! I can feel it in my bones."
Worx: "I'm sure that's just the cold of Oranos."
Zone: "IT WAS METATHORICAL, BOT-FOR-BRAINS?!"
Worx: "OH YEAH, GUNPHILE?! (The two started to fight eachother!)....."
Vecter: "..... Those two are immature dolts."
Enzyme: "Yes, but they're MY immature dolts."
Dark Radic Temple.
Nuke was seen hiding in his office and locking out all screens.
Rude: "Is all of this block out nessersary, cousin? I doubt Backer would get that upset over what happened. The Lougers took better villains from us before. They even took Qui from us. I doubt abunch of nerdy Tiikons would be a cause for outrage."
Nuke: "IDIOT?! THOSE NERDY TIIKONS WERE CORRUPTION CO'S FINEST?! And with them captured and that I spefificly forbidden any attempt to rescue their butts should they fail, and they did, MISERABLY, Backer would give me a migrain's worth of complaints?!"
Rude: "Oh come on, Cousin, he's a refined owner of Corruption Co., you need to give him more faith then that-"
???: (Hard knocking was heard) MISTER MUNBAY! YOU KNEW THIS WAS COMING! COME OUT NOW! WE NEED TO TALK, NOW!
Nuke: RUDE, GET HIM AWAY FROM ME!
Rude: And get in front of that defense glove he has? I'd rather not have a hole in my chest, thank you very much!
Nuke: (He wheezes)
Rude: But, I'm still gonna open it for him, otherwise we're gonna escalate things too much.
Nuke: RUDE, NO! (He did so as a bald Ohrugan in a red and black lab coat was seen with two gloves, one being pink, and the other yellow, this was CEO Backer Stabbington)
Backer: Thank you, Rude! I'll be sure to repay the favor! Now, NUKE, GET OUT HERE!
Nuke:... Nuke's not at the chair right now, please leave a message after the beep! BEEEEP!
Backer: You know I can hear you! Turn around and face the consequences!
Nuke:... (Sighs as he did so) Before you start-
Backer: DON'T TRY TO JUSTIFY THAT S***!!! I've tried to tolerate your choices as best as I can, BUT THIS I WILL NOT! YOU KNEW THEY WERE GOING TO FAIL AGAINST THOSE GUYS, AND YOU SENT THEM OUT THERE ANYWAY! NOW THEY'RE IN ORANOS!!! WAS THIS AN EXCUSE TO RETIRE THEM?!?
Nuke: Backer, that was not the intention!
Backer: Well, I'm sorry, but you can't prove it! They were among the best things we had to run Corruption Co, and you sent them to their DOOM! It's time I said this: I DEMAND THAT YOU HAVE THEM BROKEN OUT AS SOON AS POSSIBLE! I DON'T CARE WHAT IT TAKES, JUST BRING MY FRIENDS BACK WHILE YOU CAN!
Nuke: Now Backer, you know the rule! They failed, and they proved useless! My order still stands!
Backer: THEY FAILED, BECAUSE THEY WERE IN A POSITION TO FAIL!!! THIS IS INEXCUSABLE!!! In fact, it's time I said this: I refuse to serve you if you do not acknowledge them as my friends! From now on, I'm a package deal! If they go, I go! So, last chance: Promise me you will have them out by any means necessary, OR I QUIT! And trust me, if you have to lose me, you'll lose all the technological power you have!
Nuke: "Okay, I'll, take that into consideration, but..... Mind Warper would like to offer a second opinion."
A Figure rose over Backer as he gasped.
This was a being simular to Wat tambor looms over Backer.
Mind Wraper: ".... Threatening to desert the radicals over the three doctors, are we? Perhaps, maybe it's better we, forgive, (began to have hypnotising eyes as his brain glowed), and forget!"
Backer: "No, (eyes started to get whirly) No, no?! NOOOOOOOOOOOOOOOOO"
Things blacked out completely!
Backer woke up in his office.
Backer: "..... What happened?"
Assisent: "Sir, you came in unconjustus and brought over by two Manbeetles. I, take it that trying to convince Nuke to get Enzyme, Worx, and Zone back didn't work well?"
Backer: "..... The hell you're talking about? We never had men by those names here."
The Assisent gulped.
Assisent: "(Quietly) This is diffently the work of Mind Warper. (Openly) I mean, you were having a bad dream where you were threatening to leave the Dark Radicals over a showcasing gone wrong."
Backer: "What? I would NEVER do that! Nuke tends to be clear in his policy when dealing with failures! If they fail, they're no longer our problem. Whoever we lost in whatever showcase, Corruption Co. will have to learn to be without. Even if they happened to be among the best. Cause what good is crying over spilt milk over it, if it just causes needless strain? The VA villains are already devided as it is with the Secret Founder debacle! We can't afford to do that with the Radicals."
Assisent: "Yes sir. (Leaves and quietly to a communicator) Clean out any traces that Enzyme, Worx, and Zone ever existed. The Radicals have spoken once more."
Epilogue
Dragon Guardian Temple, Several weeks later.
Icky: "(Relaxing)..... Ahhhhh. It's great to know that the HA can handle the Bibler thing from here. The Ecocrats are no longer jerks. The AUU's finally peaceful. A needless pattern is busted. And Season 3 is finally getting back on track after the off-season. Although..... I wonder. What's the next episode? (Picks up his iPhone and looks up the Wiki)... Oh, that later season episode that was moved up a lot-..... Wait! (Checks further)... Ya know what? I'm not even mad. In hindsight, it was kinda stupid of me to rage over the pattern. I mean, at least it isn't like the following episodes are just consistently Equestrian problems, because that would be- (Bugged eyed, and discovered something)... Ha.... Ha-ha.... Hahahahaha! (Starts laughing like the Joker in the batman movie!"
The Studio
Me and MSM were going home in our cars.
Scroopfan: "See you on the next Episode, MSM. And uh... Sorry about the-"
MSM: "Okay, I'm gonna have to stop you right there! It's not like you would've done the same thing."
Scroopfan: "Glad you felt that way, cause-"
Suddenly, the studio BLOW up like a nuclear exploudsion!
Scroopfan: "JUMPING SANDCASTLES?!"
MSM: "WHAT THE F***TOPUS?!?"
Laughter was heard.
Icky was seen dressed as Joker from the new movie where he dressed like a nurse was laughing while he had the trigger in his hand, laughing!
Icky: "CONSISTENTLY EQUESTIA EPISODES, FELLAS?! I KNOW YOU TWO ARE BRONIES, BUT SERIOUSLY!?"
MSM: OKAY, FIRST, WE'RE CASUAL BRONIES! WE DON'T GO AROUND BRONYCONS AND GET MLP TOYS!!! SECOND-
Scroopfan: "MSM...... LET'S GET TO SALDARON?!"
MSM:... Yeah, primal advice!
The two ran away from a maniacly laughing Icky as he brought out a sythe!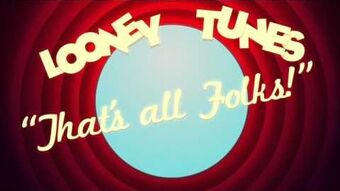 Suddenly, a screaming Scroopfan and MSM bursted from the screen running like cowerds!
Icky was suddenly Leatherface and wheilding a badass chainsaw!
Icky: "SQUEEL, PIGGIES?! (LAUGHS CRAZILY)?!"
Scroopfan: "END THE CARTOON?! END THE CAR-"
Fin