This time, the heroes must get into something like an Equestria Girls/MLP Movie crossover with their new Storm Clan-related mission. This time, it involves The Singularity King, the Clan's head of science and the study of magic itself and provider of many of their artificial magical powers, has decided to conquer Equestria through the introduction of interdimensional interaction, and as this starts chaos, the heroes, including their new friends they made when fighting Storm King's family, have to retreat back to the Equestria Girls universe, including the Mane Six and their allies and friends as a whole, thus meaning they must cope with their alternate counterparts. Thus, with the help of Sunset and their allies within Human Equestria, they must keep the Singularity King from affecting this universe as well, starting with it's own versions of Capper, who is a former con artist turned cop like Nick Wilde that reveals that even though he is aware of Coo's existence and the world is made for the lack of war and crime, the EG Storm Clan has been starting to introduce a criminal underworld to 'add excitement for law enforcement', as well as purpose, Celaeno, who is a former pirate turned Navy SEAL, Skystar and Novo, who are voyagers, sailors, and both magic & water enthusiasts like EG Melody, as well as EG Harmony, who were all raised in EG Atlantica and their new anthro forms give them the ability to breath underwater, Grubber, who is a midget and glutton whose family are excellent bakers, and especially Tempest, who is a scarred and mission-torn secret agent for the CIA, and even the Storm King, dubbed Agent Sacana Storm-Heaven, is intending to take control of the entire agency for both a well-intentioned but still self-absorbed goal of the embetterment of human socity through seeing that in magic, where this foolhardedness lead to him to get with the Singularity King, even when he is not the same as the original Storm King and more or less is not as straight-up evil dispite a lack of self-control and appresiation for how the EG universe functions. Thus, with dimension crisis threatening the balance of Coo's home, the heroes must do whatever they must to keep him from getting far. How will they pull it off?
Scenes
The Singularity King's Plan
Storm Castle, March 30th, 2019
Storm Clan Member:... Ugh! Two years since Sacana died, and still, I have to lose my streak after so long?! This is bullcrap! (Gets his device working)... Yes! YES!!!! (It shortens out)... OHHH, GIVE ME A BREAK!!!! (Smacks it only for it to suck up not just a Storm Clan staff, but so many Devil's Snare plants and himself) WHAAAAAAAAA-
Later...
Storm Clan Member: (Woke up as a human near a pit of quicksand and the Devil's Snare plants)... The hell?... (Sees his location)... Where am I?! Where'd the f*****g portal take me?! (Took the staff and lit up the crystal and accidentally caused it's magic to react with the magic in the dimension as he watched in amazement)....... Amazing!!! (Suddenly the sky ruptured and crumbled)...... T... This power!... I need it so- (He was sucked into a wormhole)
Storm Castle
Storm Clan Member: (The Wormhole spat him out right into his stuff as it crumbles around him)..... Owwwww.... WHAT?!? NOOO!!! SEND ME BACK, PORTAL!!! SEND ME BACK DAMMIT!!! UUUUAAAAAAAAAGGGGGHHHHHHHHHHH!!!!!...... Well, I hope that s*** left behind is harmless and doesn't draw attention.
Cutaway
(An entire montage of Spring Breakdown was seen)
Storm Castle
Storm Clan Member:... I hope.
Abit Later-Ish.
The Storm Clan Member was seen lounging about reading a book.
A portal opened up.
Storm Clan Member: "(Gasps)! Le Gasp! The Dimention has opened up again! Yes, yes, papa's coming- (Gets whammed by the Devil's Snare Planets and his staff) D'OW?!"
The portal closed again......
Storm Clan Member: "...... Something is telling me that whatever that dimention is, CLEARLY it has some kind of Outer God in place that is heavily protecting it from things that don't belong! And, based on how bluntly it spat the Devil's Snare and my Staff out, likely it did garner attention and now it got puked back into this dimention. Well, at least I got my portal device working and I will be able to try to go back in agai- (Suddenly, cause of unseen forces, the thing suddenly collapses and becomes unuseable)............... DAMN IT, THAT'S ANOTHER TWO YEARS OF WORK DOWN THE DRAIN?! It's like there's something that's trying to keep me from happening too soon as if I'm made to obey the laws of some kind of episodic theme and/or some grand design of adventure series logic that would've been defied if I capitalise this so soon?! Ugggggggggggggggggggggggggggghhhhhhhhhhhhhhhhhhhhh. I really hate the Outer Gods of fate. Guess this means I'll have to start from scratch and make a newer, more sturdier portal. Or I, am not, the Singularity King!...... Ugh, I still don't get why we have to name ourselves after titles based on what our powers are more suited on. I really can't understand this crumbling clan's logic!"
Thunder King: (He and Valkyrie came) I trust you have made an "advantageous" discovery, Obitus?
Singularity King: Yeah. Another dimension where our magic seems to react crazily to it's own.
Valkyrie Queen: Crazy how?
Singularity King: Crazy powerful.
Thunder King: "Ugh, sister, why do keep entertaining cousin's deludsions? The idea of that our universe is apart of a multiverse seems really iffy at best."
Valkyrie Queen: "Well it's not like we have Sacana to fall back to anymore, now do we? We need to check up on other clan members to see if they're doing anything good."
Thunder King: "(Folds arms annoyed) Ya mean the ones that DIDN'T desided to do their own thing not related to family tradition?"
Valkyrie Queen: "..... (Annoyed) Yes."
Singularity King: "Well, if ya hoped to use that discovery now, the damn Outer Gods of fate had other plans. (Points to the ruined portal). And even then, I only managed to be there for about, litterally a few seconds before I was puked back, then my Devil's Snare was puked back sometime after with my staff. I suspect that place has an outer god protector."
Thunder King: "Oh you and your Lovecraftian fantasies!"
Singularity King: "Tch, and yet YOU believe in the infamous Outer Realm of Kingdom Hearts, a realm that can reach all dimentions via Keyholes in thoery."
Thunder King: "Hey, Kingdom Hearts' different because it was PROVEN to exist! I haven't seen alot of evidence of cross-dimentions!"
Singularity King: "Wha, NOT EVEN THE LORD MILLIPEDE FIASCO?! THAT WAS ALL-OVER THE NEWS?!"
Thunder King: "Eh, I figured that was just Yokai King asking from Yokai to disguise themselves as your imaginary monsters to scare ponies."
Singularity King: "...... ARE YOU, REALLY, THIS DENSE?! THAT WAS LITTERALLY THE GREATEST EXSAMPLE OF EVIDENCE TO OTHER DIMENTIONS, AND EVEN OUTER GODS WITH THE XIRDS IN MIND, AND YOU WRITE IT OFF AS SOMETHING YOKAI KING MADE UP?!"
Valkyrie Queen: "Uh, it's obvious that we outlasted our welcome here. We'll give you your break, Cousin."
Thunder King: "Tch, yeah, I need to go back to keep the Guardians of Harmony in their place anyway. Wasn't for me, we'd be even more fucked then already with what happened to Sacanas."
The duo left.....
Singularity King: "..... Tch. And those two wonder why I rarely visit family reunions? But they'll see..... They'll realise that when I get this right, they'll reckitnesed the multiverse and it's power, and when they do, I'll be made new leader...... Assuming Sacanas hasn't been revived in some way, then.... I'll settle for second in command, and bring the Storm Clan, INTO THE DIMENTIONS?! (Laughs manacily, as he was secretly watched by Xirds)....."
Xird 1: "..... (Quietly) Let's keep our tabs on this guy for now. (The two vanish)."
5 Days After Return of The Storm King
Singularity King: Finally! It's fixed! (He turned it on, but it didn't work)...... GRAAAAAHHH, GODDAMN IT!!! (Smacked it with his staff only for it to briefly restart it)... Wha?..... (Slowly touches the portal with his staff as it was fully functional)... Dimensional aura, OF COURSE!!!! HOW COULD I HAVE NOT SEEN IT BEFORE?! TONITRAS, ALTUS!!!!!
Valkyrie: (The Duo appeared via magic) WHAT IS IT, OBITUS?! Can't you see we're busy trying to find Sacana?
Singularity King: Yes. But before you do... Take a look at THIS! (Shows them the staff powering the portal)...
Thunder:... And?
Singularity King: Don't you see?! This portal's destination has EQUESTRIAN MAGIC!!!!
Valkyrie: (Laughs) Really?
Singularity King: Don't believe me? Watch THIS! (Changes himself into a human with the staff's magic)
Valkyrie: HOLY APES!!!!
Thunder: OBITUS, WHAT HAPPENED TO YOU?! YA LOST A GOOD CHUNK OF YOUR FEAR AND LOOK LIKE A BACKLEGLESS CENTAUR NOW?!.... Or those Non-Panan Satyrs without goat legs."
Singularity King: This is obviously the dimension's common lifeform. And it looks like they're perfectly okay with the existence of magic. Perhaps it's what otherworldly beings call 'humans'. When I lit my staff there for light, my magic reacted to it's magic with so much amplified power, it tore a rip. Now it contains energy FROM that dimension. You know what this means?!
Thunder:... You can't appear 'ugly' anymore?
Singularity:..... Okay, not tencecally a wrong answer, but also not what I was going for! It MEANS that we'd have enough magic to take revenge on everycreature who ruined us and bring us back to glory!
Thunder: "...... I'm, not sure if turning into THAT, is worth being able to get all that kind of magic."
Valkyrie: "Also, didn't you say that you were "Puked" out by that same dimention?"
Singularity: "Well, yes, the mysterious outer god that was quick to boot me out of the dimention. I think my problem is that I surged the power too fast and it was able to get rid of me quickly. And when it discovered that my snares caused some trouble, it booted them out too."
Thunder: "(Quietly) I can't believe I am being made to entertain this."
Singularity: "So, basicly, I wouldn't recimend powering up so soon and risk being trounced."
Valkyrie: "Well, so much for collecting that power then if this "Outer God" will be an issue."
Singularity: "Haven't they always been to every multiverse they created?"
Thunder: "(Groans annoyed of Singularity King's Thoeries.)...."
Singularity: "But worry not, I aim to make a better portal. Besides, forms like this are normal in interdimensional travel. Some dimensions have auras. They can turn any who enter into anything including humans. But, we can control it. (Turns himself into a Satyr-Human hybrid) Like this."
Thunder:... Actually that seems to make it better.
Singularity: Think about it. Once we get the portal working, we can use this power to get our glory back. A universal amount of magic is enough to do that and more. We'll be unstoppable.
Valkyrie: It feels a little too far to steal energy from another dimension.
Singularity: Oh, it is. Stories about beasts like the Xexaxez are able to reach me. That's why only this dimension is in my sights. With it's magic under our control, we won't need to steal from other dimensions... EVER. Because we'll be powerful enough to succeed from there.
Thunder: And what about this 'Outer God' defender?
Singularity: Oh, I'll have oodles of time to make a plan... Trust me, cousins... You WON'T be disappointed.
Thunder: "Whatever. Can we go now, Valkyrie?"
The duo left.
Singularity: "....... (Sighs) Hurricane picked a bad time to let time claim him."
(Later...) Present
Valkyrie Queen:... Is it working?!? IT LOOKS LIKE IT'S WORKING!!!
Singularity King: YES! THE PORTAL IS ACCESSING THE PORTAL GATES... AND... IT'S CONNECTED A PATH! WE DID IT!
Thunder King: SINGULARITY, YOU MAGNIFICENT BASTARD! I LOVE YOU RIGHT NOW!!!
Singularity King: "Oh really, because earlier before, you called me a crackpot."
Thunder King: ".... Oh come on, aren't I allowed to have doubts until proven wrong?"
Valkyrie Queen: "Thunder, just drop it! All that matters is that we have a working portal for us to get to that human dimention to recruit the alternate Storm Clan!"
Singularity King: "Actselly, I have to set some things straight..... This thing's only powerful enough to handle one traveler on a one-way trip. Afterwords, there's gonna be no going back. And since I'm the only one with any real dimentional expertise here, I'm the only one capable to go through with this. Besides, remember that this is basicly a wimpier carbon copy of our universe, so.... I doubt that storm clan would be actselly useful."
Thunder King: "Then what was even the point of dragging us along to help you make this silly contraption if we can't even enjoy the fruits of our labor?"
Singularity King: "Well, that's about it! I don't nessersarly just want to congure it and call it a day! I want to basicly, recycle that wimp dimention into my own image, become an outer god, AND BECOME NEW CLAN LEADER..... At least until Stormy comes back, then I'll share it with him."
Valkyrie Queen: "So you litterally only needed us to help you, just so you can get to make yourself clan leader?"
Singularity King: "Hey, at least I'm taking an oppertune shot to actselly NOT leave the clan leaderless while all YOU TWO do is bicker at eachother as more of our clan get captured and be placed in an unescapeable chamber in the Guardians of Harmony place! Heck, some of our clan got captured, BECAUSE of you two being stupid! Kinda why Uncle Hurricane picked Stormy! He was actselly ironicly the least incompident dispite being so immature about his power boosts!"
Thunder King: "...... NOW I'M BACK TO HATING YOU?!"
Singularity King: "Heh. There's really no impressing people. Hey, at least I was HONEST about using you two to advance my own goals! Well, tootles! (Goes in, as such, the mirror swallows itself to never be used again!)....."
Valkyrie Queen: "..... Oh, I know we're gonna be blamed for this."
Thunder King: Well, at the very least, even dispuite his lack of respect for clan protocal, he's still providing for our family. But yes, we are SO getting blamed for it, espeically since we got this yuts involved to begin with?!
The Humane Group's New Adventure
Human Equestria
Sunset: (The heroes arrived back into Human Equestria)... WHOOOOO!!
Human Applejack: Oh, there they are!
Twilight:... We're back! (Human Flash helped her up as the two hugged)
Sunset: (Sighs)... So... I guess it's back to being human for you guys!
Rainbow Dash: AND a first time!... I mean... (The Mane 5 looked at their setting)... It's... Crazy! It's like Manehatten in a wild and more massive way!
Grubber:... Uh... Why am I a dog?
Spike #1: Some inhabitants, based on species or such, don't turn into just humans.
Grubber:... Well... Darn!
Human Rarity: You'll get used to it.
Fu-Xi: As best as we can anyway! (Shivers) I HATE limbs!
Discord: Well, too bad, buddy! I'd never expect you to enjoy coping with limbs! If you were to become a foot fetishist, I'd NEVER believe it in a million years, AND it'd be too soon! It's JUST not gonna be possible for you! But, if we're here... YOU GET USED TO IT! SO USE THOSE DAMN LEGS, AND TAKE YOUR FIRST STEP!!! You don't need to like limbs... BUT WHEN YOU GET THEM, YOU'D BETTER LIVE WITH THEM!
Fu-Xi: (Sighs) You don't have to be a douche about it!
Discord: I'll be a douche about it whenever I want!
Human Twilight: Guys, guys, let's just move! We gotta find Coo!
Coo's Cloud House
Coo was nervously pacing as she saw that her glass screen of the world has a tiny but noticable crack.
Human Twilight: (They arrived through the means they were given when they first met)... Hello, Coo!... You look like you're in trouble!
Coo: YES! YES, I DO!!! I... I was almost hunted down by a human bounty hunter! And what's worse... The one who hired her... Is weakening the peaceful nature of my world! The glass screen is not taking it well! If it shatters, all peace and order will be lost!
Rainbow Dash:... Huh?
Coo:... You recall that I made this world to be one of peace and one to get away from my fear of war!... Well... This glass screen is what I use to keep track of it! If it shatters... All peace is lost! It's a relic that we Navawaku were good at crafting when we built our own pocket dimensional homes.
Icky:... So... That's how you keep track of the world's physical laws of peace?
Coo: Yes! And it's not in good integrity! Someone out there is trying to introduce crime to it, because they apparently feel that this world NEEDS to be like other universes, INCLUDING yours! And worse... It may be in one of my law enforcement guardians, the police, military, FBI, and CIA!
Duke:... I bet'ya this guy wants them to be more productive, useful, and... Actually of a true purpose. Can't exactly blame the yuts.
Coo: You don't understand! If they continue this... They could introduce chaos and take it over!
Banzai: Ain't you the one who runs this dimension? Can't you make arrangements?
Coo: I'm... Still a rookie, believe it or not! I'm not as experienced as the dimension-builder Navawaku of my race's glory days before their extinction! Creating a PERFECT dimension in the shape of yours... Takes THOUSANDS of years of experience. So, even if I wanted to, after you helped me be brave... I couldn't! I have to learn to do so, and without other Navawaku to teach me... I have to learn on my own! So... This world must remain peaceful! And besides, it's already too late. I made it in my 'cowardly' and 'peaceful' utopian ways, so it can't just be molded into one like yours, even for the creator. Otherwise, other Outer Gods would've developed such trillions of years ago in the multiverses' existence. The only way to do that is to destroy the universe itself and everything in it permanently and start all over again. Point is, this has to be stopped because... It wasn't designed to even MINORLY tolerate crime, let alone anything more intense! It'll end DESTROYING itself if it gets worse!
Icky: "...... You mean, it's going to be LITTERALLY armagotten if your little fantasy world gets too close to realisum?"
Coo: "Yeah.... It's kinda why these kind of Outer Gods rules about making artifical universes exist, I guess."
Banzai: "Well why isn't it collapsing now if that's true? Humans are so morally grey-areaed that even combining them with Equestrian magic won't change that. Surely SOME organized crime has to exist."
Coo: Not a single truly powerful crime lord exists here.
Icky:... (He was like this)
Icky: THAT'S THE STUPIDEST QUANTUM S*** I HAVE EVER HEARD!!
Coo: But it's true. The quantum energy of this dimension has grown just too used to the setting. That's how a universe works. It accumulates itself in the setting it's given and that's that. and to answer your former question, it's thankfully balanced. So far, the crime outbursts are, mostly minicule and barely noticable to the universe and the only really worse-off city is this universe's Klugetown and a city verson of Muggshotra, though I bet some of you wouldn't be THAT surprised. But trust me, once it spreads like a bad rash, things WILL fall apart.
Banzai:... Eh, fair point!
Sunset: So, is there anything we can do?
Coo: You must investigate my guardians' HQs and find the culprit! And keep an eye out for this bounty hunter!... Also, who are the new arrivals?
Capper: We're new friends, and we have a problem of our own. We're trying to heal the rest of the world of Equestria after a tyrant's family swore revenge on us for humiliating and 'desecrating' them. And... One of their family members ended up leading us to this place before Sunset and her friends came before we arrived.
Sunset: Apparently, this family member is loose in this universe, so we need to find him!
Coo:... Then we can help each other! We can hopefully find the two. Worse and best case scenario, they'll likely be allied with each other. But be careful of this bounty hunter.
Celaeno:... Who is this bounty hunter, exactly?
Coo:... She pretty much looks likes one of your new friends, but not in fancy armor!
Tempest: "... The bounty hunter's... Me?"
Coo: Depends, does the name 'Agent Tempest Shadow' ring any bells?
Tempest: Yes! That's my name... Or at least, my birth name since I went by many names in my life, including Fizzlepop Berrytwist. (Icky, Thunderclap, and The Hyenas snickered at that until Tempest went to them in an intimidating manner with clenched teeth) I do NOT need to be reminded on how goofy that sounds, Guys! (Back to normal) Point is, if this other me's involved, does that mean what I think it means?
Lord Shen:... I think, we have our culprit! I safely wager that this dimension has it's own Storm Clan!
Coo: "But I have insisted that all copies of your enemies are 100% purer then the original!"
Lord Shen: "Ahhh, but that doesn't mean they're uncorruptable! Obviously our Storm Clan Member could've gotten one of your Storm Claners to start trouble! And I know the likely basturd masterminding the mess!"
Coo:... Are you sure?
Lord Shen: Hey, don't take OUR word for it! (He takes out a small lock of Storm King's hair) You said you can find universal counterparts through the DNA of OUR counterparts, so find the one who had THIS hair!
Coo:... Yeah, okay! (She does so, and discovers his identity in her universe)... Hmm... The Storm King is referred to as Agent Sacana Heaven-Storm here, and he IS part of my guardians. He, works for the CIA.... Along with his family.
Lord Shen: Well, we now know where he is, and we can investigate.
Coo: "Well, I mostly have my doubts, cause..... Agent Sacana is, pretty much a known idiot. He's hardly even much of a threat to himself."
Lord Shen: Believe us, our Storm King was a known idiot, too, but he has just enough smarts and raw power, to be a big bad! No doubt THIS Storm King is no different! Heck, the only seperation is that this time the Storm King here actselly IS an ape, ironicly enough! Just, leave everything to us!
Coo: "Just be careful. This problem looks REALLY serious."
Icky: "Pfft! Just wait until the end. That seriousness this dork would have will be gone faster then a buffet during a fat people convention."
Meet The EG Storm King
CIA Headquarters
Human Storm King: You see, we have known about Coo's existence and exploits since she showed herself and explained everything to us. I admit, it's quite silly to have a utopia, and pointless to have law enforcement to an entirely-lawful place, but... Coo assures us we're still needed as guardians. I assure you, I am NOTHING like my counterpart, The Storm King!
Lord Shen: We'll be the judges of that, sir! (The rest went like this)
Human Storm King: Hey, check this out! (The doors shut on them as he pulled out a gun) I'LL KILL YOU! (All except a few flinched in terror as he shot, revealed the glass to be bullet-proof) HA-HA, YOU TOTALLY FLINCHED!
Lord Shen: (Unamused as they entered) LOVELY!
Sandy: "Ya know, he may be a less evil verson of the Storm King, but he's clearly as immature as the original."
The X-ray scanning areas were seen.
Human Storm King: (He went in) LOOK, I'MA SKELETON!... Oh, no, no, I'm an early Halloween creeper! (He sung a short lyric of this as the heroes passed by)
Human Storm King: (They approached Human Monson)... Hey, Monson! Tell these guys about the time that guy tried to sneak a lipstick camera through the XR-21!
Human Monson:... I accidentally shot him!
Human Storm King: H-YEAH, YOU DID! He didn't die, but it was still hilarious, because it was called JUSTICE!
Later...
Human Fluttershy/Fluttershy: (As they entered a room with a tank full of trained war dolphins)... Awwww, dolphins!
Human Storm King: These are the dolphins we use to disarm underwater bombs and mines.
Fluttershy: They're SOOO cute!
Human Fluttershy: Uh, Fluttershy, these dolphins are not exactly the ones to be cuddled! I mean, they clearly don't- (She was cartoonishly seen in the tank cuddling and pacifying them)...
Skipper: HOW DID YOU EVEN MANAGE THAT?!?
Fluttershy: (Gurgling) All animals can learn to love you!
Human Twilight: (Sighs as she levitated her out)... We are so unusual sometimes!
Human Storm King: Never expected these dolphins to have a passive side. They always seem so... Mean! (The dolphins sensed evil in him and looked angrily at him)... I swear, sometimes their eyes can be frightening!
Fluttershy: (As she twisted her hair dry) Oh, they're just... A little hesitant around you!
Lord Shen: Are they? Maybe they KNOW your nature!
Human Storm King: "Oh can you guys just NOT be like that!? I am nothing like my really ugly but kinda badass counterpart! I mean, I am not some kind of horned yeti-"
Tempest: "He was actselly a Satyr."
Human Storm King: "...... Wait a minute...... That was suppose to be a Satyr.... Ya know, the goatmen who play those weird flute things? That thing looks NOTHING like a goatman!"
Phil: He's a different kind of breed, deviated from the traditional faun. It's... It's kinda complicated.
Lord Shen: Well... It's kind that you're showing us all this, but... Can we speak to your family in the CIA? I feel we must ask them questions!
Human Storm King: "Yyyyyeeeeeeaaaaaaah, about that. Ya see, half of them are either retired, away on a business trip, or REALLY don't wanna see visitors, EVER! So, yeah, I'm seriously the only avaluable guy here!"
Icky: "Seriously? Out of your entire extended family, your the only one free to do anything outside of the job?"
Human Storm King: "Well yeah."
Capper: "..... Well, rats."
EG Klugetown/EG Capper and Chummer
Open African-Style Desert
Skipper: (The heroes were walking through in a similar fashion to in the MLP Movie)... Skipper's Log:... We have... Been shot into this world's Sahara Desert... And have remained walking for what feels like DAYS! No rations, no freshwater... (Coughs)... Or civilization in sight!... Kowalski's dried up as a cactus! (Kowalski was cartoonishly scorching)
Kowalski: THIS, IS BEYOND, A SEARING INFERNO, OF AGONY!
Skipper: And Rico... He's trying to eat him! (He was seen doing so)... Everyone else... Is doing what they can to cope by... Quoting their lines!
Icky: "I, WISH, WE STOPPED BY THE CONVINENT KOBRA AND GOT SOME OF EG JAFAR'S SMOOTHIES?! THAT WOULD'VE MADE, THIS FUCKING TRIP, BAREABLE?!"
Spike #1: Going, in circles!... Endless... SAND!... NOTHING FOR MILES... BUT SAND!!! (He wheezes and falls onto his front)... AND... THIS ROCK... AND CACTUS... AND... AND... (He fainted in cartoonish steaming)
Spike #2: GOOD PLAN, ME!... A NAP WOULD BE NICE!... JUST A TEENSY LITTLE REST!...
Celaeno:... This, bird, is overcooked!... Am I a bird again?... I can't tell! (She fell)
Skipper: Not sure how long we can last!... This may be my final entry!
Human Twilight:... PLEEEASE... TELL ME... WE'RE GETTING SOMEWHERE!!!
Twilight: Nowhere... THAT I CAN SEE!... ALL I SEE... IS A... A road?
Human Twilight: I hope... I hope that's not hallucination talk again!
Twilight: NO, REALLY, THERE'S A ROAD! LOOK!... Where there's a road, there's... (They saw EG Klugetown, which was far different than in the UUniverses)
Capper: PLEASE... TELL ME... IS THAT REAL?!?... I CAN'T... TAKE IT ANYMORE!
Human Pinkie: OH, IT'S REAL, ALRIGHT!!! IT'S A REAL CITY! NOW WE'RE DOING IT YOU GUYS!!!
Human Rarity: YOU KNOW WHAT THEY SAY!... WHERE THERE'S A CITY... THERE'S A SPA!!!
Human Rainbow Dash: And who says that?
Human Rarity: Nobody you'd know!
Rainbow Dash: I'm pretty sure THIS me's right!
Novo: Can we PLEASE just move on? We gotta get a transport!
Thunderclap: "....... WHY THE FUCK DO DESERTS EXIST?!"
Earl: Because they do! Live with it! Now come on and quit whining!
(EG Capper and Chummer)
Human Capper: (As a cat just like his UUniversal counterpart was on his shoulder)... Greetings, my friends! Welcome to Klugetown! You look like you need some aid!
Luna: What was your first guess?
Human Capper: Please, I don't appreciate that kinda attitude! I- (He noticed his UUniversal counterpart)... The heck? Am I looking in a mirror here?
Capper: "In my point of view, I'm looking at two! Me as a human, and my true self as a naked cat."
Human Capper: "...... CHUMMER, CALL THE PLEASENTRY ASYLUM!?"
Cynder: WHOOOOAAAA, WHOA-WHOA-WHOA-WHOA, EASY THERE, KITTY-KITTY! We... We have a lot to show you. Capper?
Capper: With pleasure! (He shows his counterpart his cat anthro form)... Meow! (Human Capper's cat screamed in surprise)
Human Capper: HOLY COW!... Where did you lot come from?
Capper: I'm you! I'm just... From another universe! One alike, and yet dislike!
Human Chummer: (He came out) CAPPER, YOU JUST WOKE ME UP FOR NO REASON, I- (He bumped his head) OW! DAMN BLINDING LIGHTS!!!
Chummer: AAAAND there's my cue!
Human Chummer:... Am I looking in a mirror?
Chummer: (Sighs and shows him his anthro form)
Human Chummer: HOLY COW!!!... Capper? Huddle! (The two did so)... Dude! This is the answer to our problems! We can be rid of Verko now!
Human Capper: I dunno, this info can be pretty sensitive!
Human Chummer: And THAT'S our meal-ticket outta our debt! I said I'd make it up to you, and I am now! So, whaddiya say?
Human Capper: "Well given our reputation, it's not like people would believe us even WITH proof! They could say that it's just us dressing up our cats and using photo shop!"
Human Chummer: Just leave it to me, okay? (To the heroes) Alright, guys, we'll-
Twilight: Okay, we gotta stop you RIIIGHT there! How do we know we should trust you?
Human Pinkie: Aww, Twilight, you worry-wort! We could use a friend out here! (The two sang this)
Icky: "(Mid-song) STOP STOP STOP! (Record Scracth!)....... Okay, look, we already know you two yuts are depted con artists because THESE two (Points to Capper and Chummer) were depted con artists from the Universe we're from, so, how's about we AVOID the arbatary betrayal and misunderstanding scene and have you two ACTSELLY be a help to us?"
Human Capper: "..... Ya seriously didn't considered THAT Chummer?! Really?!"
Human Chummer: SHOT IN THE DARK, OKAY?!? I THOUGHT THEY WERE DIFFERENT TO US!!!
Human Capper: Look, just let ME do the talking, okay! Guys... If... You can help us with a little problem we're having... Then maybe we can tag along.
Capper:... You got a Verko problem?
Human Capper:... Lucky guess!
Icky: More like 'ACCURATE guess'!
Human Capper: Oh, hush! But... Yeah! We... Need some help with this guy! Can... Can you just help us? We can get you through, and in return... You help us out with the guy!
Capper: Well, okay, THAT'S a deal! But WE'VE GOT OUR EYES ON YOU!
Human Capper: Well, we got nothing to worry about! After all... (The song resumed as they went to their residence, and near the end, he messages Verko to come in 20 minutes, claiming to have something that will 'blow him away')
Human Verko and a collection of thugs, along with Human Mendax, were seen.
Human Verko: ".... So that's their little game, is it? Boys, how's about we start a bonfire for our new, guests.... (Starts laughing as the Thugs brought out gasoline and matches.)"
(Later...)
Human Mendax: SOMEBODY TURN UP THE HEAT IN HERE! (The thugs lit the gasoline, and set it ablaze)
Capper/Human Capper: WHAT THE JUNK?!?
Human Fluttershy: WHA-WHAT'S GOING ON?!?
Chummer: (He noticed the thugs and Mendax)... Is that... Mendax?
Capper: The fox con artist past face we dealt with not too long ago?
Human Capper: VERKO'S ONTO US!!!
Human Chummer: DAMMIT! THIS IS THE FIFTH TIME HE BURNED OUR SHELTER DOWN!!! THE, FIFTH, GODDAMN, TIME!! HE DOES NOT LIKE TAKING LOSING A DEBT WELL!!!!
Icky: "..... Ya know, the sooner Coo is able to de-evil those jerks and get this stupid town back in order, THE BETTER?!"
Applejack: "Agreed! Until then, let's NOT let them burn us?!"
Human Mendax: (They went outside to find him and Verko at their doorstep)... Hello, Cappy, ol' pal!
Human Verko: Oh, Capper and Chummer, you both are SUCH a disappointment!
Capper: Hello, VERKO!
Human Verko: Hello, Uh... Other-Capper! I have witnessed your plans to be rid of me through your alternate counterparts! My benefactor has put a LOT of effort to keep this place as a way to introduce realism to this world. If you think, for a second, that he's gonna stand around, and watch you take that all away... THEN YOU'VE GOT ANOTHER THING COMING!!!
Skystar: Well, sorry, good sir, but what they're doing is NOT a good idea! THIS universe is not strong enough to take 'realism' in the way you plan to introduce it. Coo hasn't learned how to make it that way yet, so if you do this, BOOM! Law and order burns like THIS HOUSE RIGHT NOW!!
Human Verko: Well, that's HER problem!
Novo: It's her problem she has no quick way to learn this? She's been scared of hostility and war ever since her people were wiped out! You can't expect her to have done it by now! So, yeah, we will NOT let your boss tear apart this world!
Human Verko:... Unfortunate! Kill them!
The Thugs charged, but Gazelle instintly kicked all of their butts to Human Verko's and Human Mendex's shock and surprise!
The Thugs were all piled up......
Gazelle: "...... Still wanna go through with this, boys?"
Human Mendex: "..... VERKO'S IDEA, NOT MINE?!"
Human Mendex runs off like a scared chicken shit!
Human Verko: "..... Uhhhhh, (Nerviously Laughs).... Well, Cappers, Chummers, I, I hope there is no more bad blood between us, now that you have powerfully frightening friends, so, can we just, bury the hatchet?"
The two Cappers looked at eachother and smiled......
One, beating, later.
Human Verko was seen wedgied into a flag pulled and beaten up with his suit ruined, clearly knocked out.
Human Capper: "Consider that Hatchet buried, Verko!"
Human Mendax: (Growls and blows a whistle as they noticed him)
Human Luna:... What'd he do?
Human Mendax: YOUR TARGETS ARE HERE, TEMPES- (Duke tossed a soda can at him and knocked him out) OWIE?! (Falls down).
Duke: "THAT'S FOR SNITCHING, ASSWIPE?!"
Tempest and Grubber charged in!
Grubber #2: (He and his counterpart met by their noses) GRRRGH!!
Grubber #1: GRRR YOURSELF, MUTZY!
Grubber #2: SAY THE WORD, TEMPTRESS! ONE BITE, AND THE BARK WILL HURT HARDER THAN THE BITE!!!
Grubber 1: "..... Dude, that makes, no sense."
Grubber 2: "..... Yeah, that worked better in my head, BUT YOU GET THE POINT?!"
Gazelle: "(Tempest confronts Gazelle, when Gazelle looked at another direction)....... Oh that is a WEIRD place for a piano."
Human Tempest and Dog Grubber were confused and looked at that direction as the heroes ran off!
Human Tempest: "...... I don't see any- (Looks to see the heroes gone)..... DAMN IT, I FELL FOR THAT AGAIN?! WHY DO I KEEP FALLING FOR THAT?!"
Grubber #2: (Giggles) You're kinda silly when you do that! Do me a favor... Change!
Human Tempest:... (Sighs) ("Grubber, when will you just let it out?") JUST COME ON! WE GOTTA GET, THEM, NOW!!!
The group were on the run!
Icky: "COME ON, WORK THAT CARDIO?! (They ended up running as Human Tempest fired her gun at a windmill as it spun and crushed the platform heading towards them) D'AAAA-HA-HAA!!"
Human Tempest: RUN, RUN, LITTLE MISFITS!!!
Capper: (He and Chummer donned their cat-like anthro forms as they jumped across the ledges in an agile manner and helped them avoid the windmill)
Human Capper: (He and Chummer hung onto a ledge for dear life as Tempest confronted them as she pointed dual machine guns at them as they gasped)
Human Tempest: End of the line, con artists!
Human Capper:... Not today! (The two donned their anthro forms as they flipped onto the ledge dodging her bullets)
Human Tempest: WHAT?!?
Human Capper: Magic is in the air! So suck i- (Grubber #2 bit his tail) YAAAAAAAAAAAAAAAAAAAAAAAAAAAAAA!!!
Grubber #2: (They kicked him away as they ran off)... GET BACK HERE, KITTY CATS!!! I'M GONNA CHASE YOU!!!
Human Capper and Human Chummer grabbed a trash can and placed it in Dog Grubber's direction as he crashed into it!
Grubber 2: "DOW?!"
The duo then proceeded to tossed it right at Human Tempest who got smacked by it!
Human Tempest: "UGGAH!? (She crashes into a building!)"
The Catifived duo high-fived and ran off!
Out To Sea/EG Celaeno, Virgil, Guardians of Harmony, Novo, And Skystar
(Celaeno's Ship)
Human Pinkie:... BEST, ESCAPE PLAN, EVAAAA!!!
Twilight: Yeah... Except...
Tulio: WE'RE ON A NAVY SHIP!!! (The words echoed, as the inhabitants held them at gunpoint with military-grade assault rifles)...
Miguel:... We, should've stayed silent!
Celaeno: No s***!
???: WAIT!... (The captain revealed herself to be Human Celaeno)... Am... I looking in a mirror?
Celaeno:... CELAENO?!?
Human Celaeno:... Interesting!... This must be of those magical anomaly rumors they've been talking about!
Human Lix: Then, this is gonna make us BOUNDLESS BOOTY!!
Human Boyle: No kidding!
Human Murdock: (He made noises similar to the salamander guy in Revenge of Cooler Abridged)...
Human Celaeno:... Tie them up!
Rainbow Dash:... PLEASE tell me you guys go into random lunch breaks before you end up throwing us overboard! Because given those weapons, We'd DEFINITELY need something random like that to happen before we're turned into shredded cheese!
Human Celaeno: Our work policy is NONE of your concern! It's not in our job description in the Navy to talk about our affairs!
Human Rainbow Dash: YOU'RE NAVY SEALS?!?
Human Celaeno: I'M a Navy SEAL! THOSE guys are Marines!... But... Yes!... And you are POWs who need to be delivered!
Icky: "Hold up! Look, we just want to set the record straight to avoid the usual back and forth awkword first meeting. We, are the guys that countless saved this place from world ending catastrofies, AND we know Coo!"
Human Mullet: ".... Wait, ye be THOSE guys?! So...... Yer NOT outer dimentional terrorests?"
Icky: "OF COURSE NOT, YOU STUPID MORONS!!"
Celaeno/Human Celaeno: "HEY, I AM NOT A MORON?!"
Icky: Then why think WE'RE TERRORISTS?!? We couldn't harm even the best of the government here!
Human Boyle: Well... Our benefactor says that we get a lot of interdimensional chaos here! We... We thought you guys were with them, given you have a Celaeno from another universe!
Celaeno:... So... What do you say?
Human Celaeno:..... Sorry, but a job's a job! Our benefactor says we have to either deliver anything related to Coo's exploits, or face his wrath!
Boyle:... You guys, are ridiculous! And WE KNOW YOU TOO WELL FOR OBVIOUS REASONS!!!
Murdock: BAAWWWWKKK!!
Human Murdock: (Mutters in confusion as the two communicated)
Human Celaeno:... Anyway, take them to the brig!
Brig
Lord Shen:... Well, this is just fantastic! We nailed it like the f*****g Romans!
Human Applejack: Those guys are just gonna sell us out to the big bad whose allied to this Singularity bastard?
Sunset: Guys, calm down let's... Let's just figure a way out!
???: I'm afraid you all aren't going anywhere! (Human Onealec came in)
Rainbow Dash:... Virgil?
Human Onealec: "That's Onealec to you?!..... Though admitingly, Virgil's not a nessersarly bad name, certainly more original then what my uncreative parents gave me, what it's just my sister's name backwords. But still! Protocal requires me to be addressed as what I am really named!"
Icky: "Listen, lady, whoever your banefactor is, he's working for the REAL dimentional terrorest! WE, on the otherhand, are actselly trying to STOP the real one!"
Human Onealec: ".... Can you, comfirm this?"
Sunset: "We know who Coo is and that she's respondsable for your existence! Heck, we actselly SAVED this place from many other place once or twice! And this is how your gonna repay us?! By WORKING with the bad guys?!"
Human Onealec:... You have any... ACTUAL proof?
Sunset:... (They showed it through whatever they had, whether it be iPhones, magic, or otherwise)...
Human Onealec looks as if she made a terrorable mistake...
Human Onealec: "..... I'll be RIIIIGHT back......" (She cartoonishly zooms off)
Sunset:... I think... That may've did it! 'May' being the operative word here!
Human Onealec's office.
Human Celaeno: "THOSE PEOPLE ARE THE HEROES?!"
Human Onealec: "Afraid so, captain. I'm afraid whoever asked us to stop them is going benedict arnald on us to allow the real probelm to do it's business...."
Human Celaeno: "..... THEN GET THEM THE F*** OUT OF THE BRIG AND INTO MY OFFICE, SISTER CADET?!"
Human Onealec:... Question... I feel I wanna change my name to Virgil! I've kinda been fed up with my current name!
Human Celaeno: OKAY, YEAH, SURE!! JUST GET THEM HERE, ASAP, THAT'S AN ORDER!
Human Onealec: MAM, YES, MAM! (She ran off)
Ship Dining Room
Human Celaeno:... I owe you all a HUMBLE apology!... If you wish to stop this benefactor and this otherworldly threat... Then you will need our help!
Rainbow Dash:... Kinda figured you'd be too scared to turn on this benefactor, whoever he is, given what your counterpart has been through!
Human Celaeno: (Sighs)... Little one... If there's one thing I learned in my former days as a pirate, it's to not run away from who you are, even by the threat of force! We've had guns pointed at us so many times, we aren't even scared anymore!
Human Rainbow Dash: PIRATE?!? YOU USED TO BE PIRATES?!? THAT'S SO COOL!!!
Rita: Wait, are we talking criminal pirates, or good-hearted ones?
Human Boyle: If we WERE criminal pirates, we'd be in jail right now!
Boyle:... I got you there, girl!
Human Celaeno:... You see... It was rough for me and Onealec... or Virgil as she wishes to be called... (Rainbow Dash nudged Human Mullet)... As you see, we have ALWAYS lived life boldly and under the noses of our enemies, because... Look at this! (She takes off her right boot and showed the large green birth mark on her foot)... See this birth mark?
Celaeno:... Wow!... It's not that different of symbolism to the foot I lost in my time as a pirate.
Human Celaeno: Me and Virgil have the same birth mark. And it reminds us, even in our most hopeless of times... That you are full-born to be awesome, AND to live as carefree and yet moral as possible!... Our parents told us that long ago!
Icky: "Tactical Flashback, incoming!"
Flashback
(Human Celaeno): (She was seen being born as it focused on the green birth mark on her right foot)... I was born at roughly the same month before Virgil. We... Are... The result of superfetation, and that's where our birth marks come from. We grabbed each other's feet as fetuses and... There you go. Though our parents ARE active sex maniacs, they knew when to have birth control. It was quite a shocker, and though we aren't technical twin sisters... We are somewhat similar. But these birth marks... They were made a positive reminder by the time we became 9. (The family were seen riding a motorboat)
Young Human Celaeno: WHEEEEEEEEEEEEEEEEEEEEEEEEEEEEEEEE!!!
Young Human Onealec: WHEEEEEEEEEEEEEE-WHOOOOAAAHH!!! (Celaeno saved her)
Human Celaeno's Father: Onealec, be careful! You don't wanna fall overboard! You can't swim, you know.
Human Celaeno's Mother: "Aw come on, honey, you worry too much. She'll be fine."
Young Human Onealec:... Mommy? Daddy?... Can I... Change my name? My name is... Making the kids at school laugh at me!
Young Human Celaeno:... Yeah, why give her my name backwards?
Human Celaeno's Father: Sorry... We're just not good at choosing names. We have Internet, but out here, the connection stinks! It's... How about we call you O?
Young Human Onealec:... I guess that can work.
(Human Celaeno): We were very ambitious and joy-filled for our ages... So one day, when we were swimming... We finally popped the question. (Celaeno and Onealec were playing as they saw the birth marks on their feet, and swam to their parents)
Young Human Celaeno:... Dad?... We were wondering... (They showed him their birth marks)... What are these?
Human Celaeno's Father:... Oh... You got those when you were born. When you were in mommy's belly... I guess you grabbed each other's feet when you were being born... So... It must've left a mark as you came out.
Young Onealec:... I can't help but feel it'll make us... Weird. They look weird.
Human Celaeno's Mother: Oh, poo, they look adorable! In fact, if you feel like it's gonna be a bother... You see what they look like? (They looked and saw they looked like pirate swords)...
Young Human Celaeno/Onealec:... Swords?
Human Celaeno's Mother: Yeah!... So... Say... Next time you think they look weird... Let them be reminders that you can go places, just as we have!
Human Celaeno's Father:... She may be right! We didn't fit in either. We didn't have birth marks, but we had things we'd... Rather not discuss. Just remember... If you're down... Just take a look at the birth marks... And let them remind you... That you can be awesome! As awesome as us! As awesome as the toughest of pirates! Don't let ANYONE tell you that you can't be awesome! If we should be gone... Just let them be your motivation to carry on our legacy as WILD sailors! You get what I'm saying?
Young Human Onealec:... I guess so-
Young Human Celaeno: You're right!... These birth marks... Literally define who we are!... They are our life! They are... Our motivation! They are... OUR AWESOMENESS!
Present
Human Celaeno: (As she put her boot back on as it faded from her past birthmark to present one)... So, ever since, we learned that nothing, not even this benefactor and HIS benefactor... Could change who we are! We STILL do what we do behind his back! And we have the ship to do it!
Rainbow Dash:... I'm proud of you, Celaeno!
Celaeno: As am I! We thought Storm King could define US! Then Rainbow Dash showed us it was OUR choice, and not his! We fought by her side to stop him, and became awesome once again! You can't let these hard times weaken your spirit!
Human Rainbow Dash: Yeah! So, if you can be awesome again... Then just don't let this benefactor tell you that you can't!
Sunset: Rainbow Dash, are you sure this is the perfect time for a- (They sung this)... Song....
Icky: "Good grief, and I thought Scroopfan was bad with reusing songs."
Human Celaeno: Oh, shut up! COME ON! LET'S SHOW THESE MISFITS HOW IT'S DONE! (They displayed secret rainbow sails)...
Rarity: OH, MY, GOODNESS!... HOW DID YOU AFFORD DECORATION LIKE THAT?!?
Human Mullet: YEARS of honest piracy have made you richer than the Queens of the United Kingdoms, my friends! (They shined as Human Celaeno gained a bird-like anthro form)
Human Celaeno: THIS, IS, AWESOME! (The other crew members gained anthro forms as well)
Human Mullet:... I COULDN'T HAVE SAID IT BETTER!
Human Rainbow Dash: AND, I'VE GOT SOMETHING SPECIAL FOR THE OCCASSION! PINKIE! (Pinkie took out her party cannon and she brought out a rainbow-colored firework)... THE RAINBOOM FIREWORKS! My dad's QUITE the pyrotechnician!
Rainbow Dash: Uh, me, that doesn't seem like a good idea-
Twilight: (In slo-mo) NOOOOOOOOOOOOOOOOOOOOOOOOOOOOOOOOOOOOOOO!!!
The fireworks were lit, went off and exploud spectatularly in a Sonic Rainboom-style display!
Lord Shen: "...... YOU, IDIOT?! YOU JUAT EXPOSE OUR LOCATION?!"
Human Rainbow Dash: "...... Well, when ya put it like that...... Whoops."
Icky: "OH SURE, LIKE THAT CAN FIX THIS?!"
Kowalski: (Motorboat noises were heard as Grubber #2 honked the horn to El Curacha in a similar fashion to Luis in Ant-Man comically)... And... Indeed, the firework may've been a tactical mistake! (Tempest and Grubber came in)
Grubber #2: ALRIGHT, EVERYONE, HANDS IN THE AIR!
Human Tempest: (She gets out her gun) No ore running, heroes!... And Celaeno? You are supposed to be helping our bosses!
Human Celaeno:... Sorry to say, Tempest, but we're DONE with them! We don't let anyone, ESPECIALLY you, tell us who we can, or can't be! So, if you want these heroes... You'll have to pry them from our cold dead hands!
Human Tempest:... (Sighs) Very well, then! (She took out flash bangs and threw them)
Human Mullet: FLASH BANGS!! TAKE COVER!!!
Human Pinkie: OOOOOH, THEY FLASH?!? CHEEEEEEE-
Icky pounces onto Human Pinkie!
Icky: IT'S NOT FLASH PHOTOGRAPHY, YA PINK IDIOT- (The grenades exploded as they were deafened and blinded)
Human Pinkie: OKAY, I THINK I GET IT! IT FLASHES, AND BANGS, BECAUSE NOW I CANNOT SEE OR HEAR!!
Icky: WHAT?!?
Human Pinkie: WHAT?!?
Icky: I CAN'T HEAR YOU!!!
Human Pinkie: CAN OF BEER?!? THIS IS NOT THE TIME, AND I AM TOO YOUNG AND TOO FUNNY FOR THAT!!!
Icky: NO, I MEAN I'M DEAF!!!
Human Pinkie: OH, NO! YOU HAD SO MUCH TO LIVE FOR... ARE YOU A GHOST?!? (The two bumped into each other) OH, NO, SOMETHING HIT ME!!!
Icky: ME, TOO!!!
Human Pinkie: IS IT ANOTHER FLASH BANG?!?
Icky: YOU'LL NEVER TAKE US ALIVE, HUMAN TEMPEST!!! (The two pathetically and blindly swung around with their first) COME HERE, WE'LL PUNCH YOU!!!
Human Tempest: (Watching all this with Grubber and the confused heroes)... What a bunch of idiots!
Gazelle was seen to have been completely fine as she traps Tempest into a barrol!
Human Tempest: "GAAHAHH?!"
Grubber 2: "WHAT THE- (Gazelle kicks him off) YIPE?! (Crashes into an exhause pipe) DOW?!"
Gazelle proceeded to grab the entire group and took them to an escape boat!
Gazelle: "Time to go!"
Gazelle cuts the rope and caused the escape boat to be deattached from the main boat and escape!
Human Tempest broke free!
Human Tempest: "(Saw that they were gone)...... DAMN IT?! I ALMOST HAD'EM!?"
Grubber #2: Oh, I already saw them! (He points at them out the viewport)... Looks like they're making a B-line for the decommissioned S.S. Questra!
Human Tempest: Then we must stop them! But first, let's ensure these... TRAITORS... Pay for their betrayal!
Human Celaeno: Bring it! We're ready, willing, and able! (They donned their bird-anthro forms)... You're not touching our new friends!
Human Tempest: "..... What kind of sight am I seeing right now?!"
Grubber #2: Must be the same that the con artists donned before you could shoot them! Well, Tempy, babe, shoot them like ducks!
Human Tempest: (She took out her machine guns) WITH PLEASURE! (They fought)
(S.S. Questra)
Human Celestia: (The heroes went on an emergency military combat boat travelling away from the chaos on Human Celaeno's ship as Human Twilight used her magic to heal Human Pinkie and Icky from the flash-bang affliction)... So... How do we find this 'legendary' and 'decommissioned' S.S. Questra Celaeno said to go to?
Icky: "Just look out for a giant old world boat. Ya can't miss it."
Twilight: Yeah!... But where to turn... I have NO idea!
Human Capper: (Sighs) Well, at least this world's Celaeno kept Tempest and Grubber off our backs until we get there. And she gave us clues as of what to expect. (He clears his throat and reads) It says to go to the near-Arctic, and watch for a magical aurora borealis, and auras of mythical creatures, as it's presence can induce spectral images, of Equestrian wildlife.
Luna: This ship sounds like it was blessed with magic.
Human Capper: "Actselly, it just has glowy tattoos."
Luna: "... I'm not impressed."
Celestia: Me neither.
Human Capper:... Buut, these tattoos are actually the patterns, and when they glow... They show the ship's true colors. It's DEFINITELY enchanted, and it can turn into a flying... For lack of a better term, Helicarrier, and yes, that's what it says here... combination of a cruise ship and battleship.
Human Rainbow Dash/Rainbow Dash:... THAT, IS, F*****G, BOSS! OH, YEAH! (The two high-fived)
Sam: So, it's like a flying aircraft carrier?
Human Capper: More like a flying cruise ship/battleship. It can fly, but it can still float. It... It doesn't need fuel, as it's... Fuelled by friendship?
Celestia: I think that's cryptic for the fact that it runs by itself using the Equestrian magic it's been blessed with. It, might have a mind of it's own.
Human Celestia: That sounds impressive.
Discord: And not as gag-worthy as that awful Inspector Gadget movie-worthy stuff!
Celaeno: Well, we'd better get moving!
Skystar: HERE WE COME, GUARDIANS!!!
A Foghorn was heard.
Icky: ".... Okay, is the stock sound effect box broken again!?"
Mad Hatter: I made sure it was just fine yesterday!
March Hare: Yeah, what gives?
Novo:... I think... I think them Guardians might've found US first! (An aurora-like essence came from above as a giant cruise/battleship appeared with auras of Equestrian creatures circled the ship, it glowed with auroras, and came in like hyperspeed, and had glowing bright lights)...
Human Pinkie/Pinkie:... Well, that's convenient! I KNOW, I JUST SAID THAT!
Human Fluttershy/Fluttershy: (Sighs) Why do we have to hear ourselves in stereo? (The two looked at each other and blushed in embarrassment)
???: Fear not, noble interdimensional heroes! We are here for you! (They teleported the entire boat inside with aurora-based magic as they screamed)
Icky: "I heard of quick as a flash, but this is ridiculous!"
Inside Ship
Icky: (They entered within a magical hangar)... W... Whoa!...
Sunset: Uhhh, I feel woozy! I don't know if it's the human biology, but... Ooohh- (She fell to the ground)
Human Flash: (He helps her up) Let's just keep moving.
Flash:... You know... I can't help but feel you ARE underdeveloped! What else do you do besides being a tired old cliché?
???: Hello, travelers! (The Human Stratus Skyranger came in with a hippogriff anthro form)...
Sunset:... Is... Is that Stratus?
Human Stratus:... It figures you'd know who I am!
Skystar: WOOOOOW! You are STUNNING with that anthro form!
Human Stratus: Indeed. We have been one with the magic oozing through this world, that we not only understand it enough to know how it works, but... These anthro forms as you call them, have become permanent.
Downpour: "Is that why this boat was decommissioned? To keep your appearences a secret?"
Human Stratus: "Actselly it was because of severe budget cuts."
Icky: "... Then what're you guys doing having this old jalopy of a boat moving then?"
Human Stratus:... It's... Kind of a long story...
Flashback
(Human Stratus):... Since me and father were chased out of our home of Hippogriff City due to a... Government corruption of some sort... We were lost at sea trying to escape from mobsters... And we were rescued by some... Strange aurora magic... And it took us to this very ship. The residents, calling themselves the Guardians of Harmony, or heroes who have come to understand the magic leaking into this world... Have come from all corners of this world with the sole purpose of using this mysterious power, to the best of it's ability. It's said that this very ship was both a battleship and THEN a cruise ship... Then it wrecked in the Arctic, where expeditions lead by the current captain herself, Mira Tone, found it. Turns out, the ship wrecked itself into a magic reservoir where it became enchanted and had a mind of it's own. It... Welcomed them as they were struggling to find shelter and resources, something of which it provided to them. Thus... They became it's master.... And seeing what good this magic had... And how much powers it gave them... They did what they had to do. They swore to protect and use this magic for good, and keep it from causing chaos. Thus, they began a wild crusade t find others who experienced these magic surges, going to the places with the most magic activity. We learned where all the magic comes and goes, and we protect them, with the help of witnesses and unlikely heroes from all corners of the world. We did good with these gifts.
Present
Human Skyranger:... So, as you can see... This ship looks to it's leaders and crewmembers like family, and blessed them with our permanent forms. Though, again, we relied on outside budget to care for it... Until, upon being cut... We could do so with our powers. We do what we can, to defend this sacred power from the hands of evil.
Thunderclap: "..... Wow, tough break."
Human Skyranger: Oh, it is not all bad! It's a wonderful life to keep the gift of magic safe in this world. After all, Coo, would've wanted it from us.... Speaking of which, how is she?
Human Fluttershy:... She's been captured by the dimensional terrorist we're after.
Human Skyranger:... Say no more! We shall help you!
Discord: "Oh THANK goodness you were not as hard to work with as your counterparts! We didn't needed a repeat of what went down back home!"
Human Skyranger:... Care to explain?
Discord:... Weeeeelllll, long story abridged: A threat made your council elder counterparts wusses and it took a defect of our threat to convince them out of it.
Human Skyranger:... Then know we have nothing holding us back, as the technical strongest and most powerful humans of this world. Come... It's time you met them.
Ship Sky Deck
Human Pinkie/Pinkie: (They arrived as laser lights and colored spotlights were seen swirling everywhere as modern technology was seen everywhere, and all EG counterparts of the Guardians, who had permanent anthro forms, were seen having a party) OOOOOOOOOOH!!! PRETTY! (Human Trikto was seen on the stage as he did a karaoke of this song as the ship travelled across the world)
Spongebob: "Yeah-ho, we're FINALLY making progress Patrick!"
Patrick: YEEEEAAAHHHH! These guys are having SUCH a party cruise!
???: Chummer? (EG Senshi was seen with her Tanuki anthro form)...
Human Chummer/Chummer:... SENSHI?!?... (The two were love-struck as they reunited again)
Human Chummer: MY GOD, WHERE HAVE YOU BEEN?!? YOU WERE MISSING FOR YEARS!!!
Human Senshi: Ever since I left for my home of Shihon, I... I was lost at sea after a storm, and these guys rescued me, and they showed me the ways of magic!... I... I THOUGHT I'D NEVER SEE YOU AGAIN!!
Puss:... Didn't you say you were from Klugetown?
Human Senshi: I went to my hometown of Shihon after he proposed because I had a lotta family matters to deal with, and our country considers family important! But... I got lost after a wicked storm, that lead me to meet the Guardians!... I was hoping to have a chance to do a mission in Klugetown since I became a rookie... I just never expected you to find me!
Human Chummer:... I MISSED YOU SO MUCH! (The two kissed)
Human Capper:... She's also my ex.
Icky:... We kinda get that in a meta sorta sense, bud!
Patrick: "What sense did you met?"
Icky gave Patrick a "Seriously" expression.....
Icky:... (He did things on his iPhone and showed it to Patrick)
Patrick:... OHHHHHHHH... I don't get it!
Human Senshi:... Well... Whatever that means, I'm glad you heroes brought Chummer here! Now we can FINALLY get married!... But not now, apparently, because am I right to assume you didn't come here to give me a reunion?
Human Stratus: Unfortunately, yes! They claim there's a threat that chased their counterparts here and they need to stop it before it makes things worse.
Human Senshi: "How serious are we talking?"
Icky: "Serious as this is a universe that can't embrace anything worse then a petty arguement starting to become like normal universes and won't be able to stomich it. Coo said that if it spreads beyond the small scale areas, everything will REALLY good to crap!"
Human Grace:... Can't she just make it that it doesn't happen? She created this world after all!
Spike #2: She said she can't. Not just because she doesn't want to, given her distaste for violence, but, it's also because she made this universe to be intolerent of violence, and once so, there's no reversing it, as she says she'd have to delete it and refresh it from scratch, and given the impact we made... It's not advised to do such.
Merlin: We'd expect a full-fledged Outer God to do such, honestly.
Human Grace:... I suppose that makes sense.
Human Stratus:... Well, then we shall do what we can to help you!
Human Pinkie: Great! Hopefully, we can turn up the party and have a rocking battle party before we go in swinging!
Rainbow Dash: Okay, let's save the parties for AFTER the fights!
Starlight: This is Pinkie, don't question it!
Human Skyranger:... I feel we should. After all, if there's anything we learned... You need to take missions like this seriously, and not distract yourselves.
Human Virtue: Exactly! Weaknesses like that can be dangerous.
Human Twilight:... They may be right, guys! We can't just waste our time planning parties before focusing on the task at ha-
Human Pinkie: LET'S HAVE A GET-READY-TO-KICK-EVIL-BUTT PARTY, EVERYONE!!! (They did so as they made a party so wild, the lights were noticed by Grubber #2 and Human Tempest)
Human Tempest:... Bingo!
Grubber #2: HEHEHEHEHEHEHE! TIME TO KICK SOME ASS!!! (They drove towards the light)
Human Twilight: GUYS, THIS PARTY IS TOO INTENSE!!!
Human Pinkie: WHAT?!?
Human Twilight: I SAID, THIS PARTY IS TOO INTENSE!!!!
Human Pinkie: WHAAAAT?!?
Human Twilight: URRRGGHHH!!! (She used her telekinesis to shut off the boomboxes)... Girls... WE CANNOT DRAW ATTENTION TO OURSELVES!!!
Human Grace: (She flew into the air and noticed Tempest's boat)... And, we've just been spotted!
Human Cirrus:... (Sighs) You guys lead the one coming after you right to you! I don't think we can risk something like THAT drawing WORSE threats to our ship!
Tulio: Whoa, hold up! You're just gonna turn your back on us, BECAUSE WE JUST DROPPED THE BEAT TOO LOUDLY?!?
Miguel: Hey, Rainbow Dash did the same with that Rainboom Firework!
Human Blazing Speed: YOU WHAT?!?
Miguel:... Oops!
Tulio: OOPS?!?
Human Mira:... Then we cannot allow you to botch up this concern. I'm sorry, but you'll have to leave this to the professionals!
Spyro: Miss Mira, we-
Human Mira: No! We've beaten enemies in the past, and ensured that mistakes like THIS are not to be tolerated, because every time they occurred, we were almost compromised.
Novo: Seriously? We saved this world many times, too!
Human Ephemeris: (With an abacus) Yes, but given what occurred before and after said mission, we don't feel you're qualified enough. Your misfited nature will provide a crutch, and will compromise the fight against this benefactor!
Lord Shen: Good sir, Singularity King is OUR jurisdiction! You can't just-
???: HEEEEEERE'S GRUBBY!!! (Human Tempest and Grubber #2 came in armed)
Grubber #2: AND Tempest!
Human Tempest: HANDS IN THE AIR, ALL OF YOU!
Human Waldo: You DO know we can take you in a fi- (Human Tempest took out rainbow-colored Obsidian-Orb-like explosives)... What're those?
Capper: I feel we won't like the answer!
Icky: "HOLY SHIT, SHE HAS LBGTQ+ OBSIDIAN ORBS?!"
The Group dodged as Human Tempest threw them as the heroes jumped off in slo-mo screaming as the orbs turned the entire ship to coal as the heroes landed in the ocean and surfaced for air while, back on the ship, Tempest used the unstable magic in her to slow down the descent of the ship and it's petrified Guardians and guided them to land as she absorbed the energy within a small Collector crystal-like crystal)...
Human Tempest: Easy as pie!
Grubber #2: Oh, I love pie! But not as much as you!
Human Tempest: What?
Grubber #2: -YOUR CONFIDANCE! (Chuckles)
Human Tempest:... (Sighs, "Sooner or later, Grub, we gotta have a talk!") Just have the CIA pick up this ship so we can continue our search for the heroes!
Grubber #2: (He saluted as he scurried off to the boat and called on the transmission as they jet off)
Open Sea
Rainbow Dash: (The heroes were stuck in open sea)... Well, crap in a hat!
Icky: I couldn't have said it better myself! We found the Human Guardians, only for them to end up getting fucked up by Litteral Tempest Expie!
Sandy: How are we gonna get out of this one?
Human Pinkie: (Blowing bubbles) Maybe we just call those dolphins in the FBI for help!
Fluttershy:... I don't think that'll work in this situation, Pinkie!
Human Fluttershy: Also, it was CIA, not FBI!
Human Pinkie: Oh... Well, worth a shot!
Human Luna: Well, we're stranded at sea, and we are too exhausted and lost to swim to land!
Mr. Whiskers: What an adventure, huh, Brandy? At least those swimming lessons I go you through paid off, huh?
Brandy: Embarrassing given that I'm a dog... Back in the UUniverses, that is! But I think we should focus on GETTING HELP!!!! And we can't pull life preservers or dinghies out of our butts!... Unless you're Pinkie!
Pinkie/Human Pinkie: EEEEWWWWW, I'D NEVER KEEP THEM IN THERE! JINX!
Iago: Well, we're dead! (Suddenly, a whirlpool formed around them)
Sparx: Aww, crap baskets!
Human Rarity: I HATE epic adventures!
Rarity: YOU AND ME BOTH, SISTER!!!
Squidward: "THAT MAKES THREE OF US?!" (The heroes were sucked down)
Rainbow Dash/Human Rainbow Dash: DAMN, DAMN, DAMN, DAMN, DAAAAAMMN!!!
Human Celestia: DEEP BREATH, EVERYBODY!!!! (They were finally submerged as they struggled to get air, as the ones normally capable of breathing underwater anthroed up)
SpongeBob: At least our anthro forms are good for something!
Skystar: Yep-yep-yep!
SpongeBob: NOW WHAT THE HECK IS GOING ON?!?
Human Pinkie: (Muffles unassuringly)
Novo: (Sighs) Welp, this is gonna be distressing!
Mr. Krabs: We gotta get these guys back to the air! MOVE, MOVE, MOVE!!!
Missing Link: There's not many of us to do so! (Many of them started to drown) AAAAND the drowning is already starting!
SpongeBob: SOMEBODY HERE DO SOMETHING... What am I saying, there's nobody out here in this reef for MILES, nobody'd be seen except scuba divers, and there's not likely any around!!! (A familiar figure was seen hiding in the elegant reefs watching them)
Novo: Will you just do something already before everyone's lungs pop?!? (They struggled and failed until something saved them at last by giving them bubble apparatuses as they gasped and had the water expelled from their bodies)... Wha?
???: (Giggles were heard as EG Skystar appeared in an anthro form)... I'M SO GLAD I MET YOU GUYS!!
Novo:... Skystar? Is that you?
Skystar: "But I'm right here."
Bubbha: "..... OH GAG SAGET, ARE WE DEAD ALREADY?!"
Human Skystar:... Is that... Me... Or am I looking in a mirror?
Skystar: Yeah! How... How are you doing that?
Human Skystar:... Me and my mother have some... CRAZY abilities! (She shifted to legs)... Check it out! I can still breath AND talk underwater even with legs! (She switched to a mermaid again)... Cool, huh?
Novo:... So strange!... It seems our counterparts have discovered Equestrian magic!
Human Skystar: I found you stranded, so I decided to help you out! Come with me! My mom's sailboat isn't that far!
Icky:... How convenient we end up meeting you all's counterparts literally with every hop!
Baloo: I stopped asking questions like that a long time ago.
Novo: Well, I could really use a chat with my own counterpart.... Though... Is it enough to hold all of us?
Human Skystar: Nope! It's a regular-sized sailboat!... But I'm sure we can figure something out!
Downpour: "Well as long as it doesn't humiliate us."
Surface
Human Novo: (She was on the boat reading a book while listening to the Dazzlings on an MP3 and bopping her foot)...
Human Skystar: (She popped out of the water) MOM! (Novo jumped into the water in surprise)
Human Novo: (She surfaced)... SKYSTAR!! DANG IT, GIRL, DON'T DO THAT!!! NOW YOU RUINED MY CLOTHES!!
Human Skystar: Sorry! It's just... I found some... Interesting friends! (Skystar and Novo came out)
Human Novo:... PLEASE tell me I ain't lookin in a mirror right now!
Novo: "You took the words right out of my mouth, girl! But seriously... I'm you from another universe!"
Human Novo:... I don't believe you!
Novo: Well, believe it, lady! Your... Daughter... Saved us from drowning, and... Brought us here.
Human Skystar: It's the least I could do. But... I'm still confused at how to accommodate them given our small boat size!
Human Novo:... Daughter, you DO know we have magic, right? (She climbed back onto the boat wet and changing into her swimsuit) We can make this little sailboat bigger!
Skystar: (She and the Pinkies gasp wildly) REALLY?!?
Human Novo: Yes... Daughter!... Watch! (She harnesses her anthro form's magic and transforms it into a Seaquestria-style mini-cruise boat that can accommodate as the heroes ooed)
Icky: "(Whisles). Fancy. You should be in vegas with this kind of shit."
Human Novo: I tend to not waste such gifts for that, and use it for useful purposes like looking out for me and my daughter since we were chased out of our home by government incompetency. I still can't believe I failed as a mayor!
Novo:... (Sighs) Believe me, girl, I get your pain!
Human Novo: I'm sure you do given you said you're me! Now get'cha butts in and stop staring at my ship like perverts! (They crawled on)
Fu-Xi shivered and shuddered when using limbs to crawl into things.
Human Skystar: "Goodness, Mister, I'm sure the water isn't THAT cold!"
Icky: "Nope. He still struggles with the fact that he has to put up with having limbs..... He was a snake in our universe. Nuff said."
Human Skystar:... Sea snake?
Icky: Nope! Cobra!
Human Skystar: GOODNESS!
Viper: And not just ANY cobra! A hero to snakes of our world. He... Has a prejudice against anything with arms and legs.
Human Skystar: Oh, what's the problem with having limbs? (She wiggles her toes) They aren't really bad if you get used to them!
Fu-Xi: Speak for yourself! It ALWAYS disgusts me to come here!
Human Novo: Honey, just... Just make 'em comfortable! I'll... I'll see if I can find a shore to drop them off at!
Novo: Whoa, whoa, whoa, hold up!... You're just dropping us off?
Human Novo: Well, yeah! I kinda don't wanna be seen in society anymore since that incompetent goverment don't understand anything. Especially not the CIA. This one idiotic agent with this mohawked girl agent and her pet dog wanted to take me for 'research purposes'. These people wanted to know where I got this magic from! I had to run away and avoid capture. It may've cost me a chance to ever become mayor again, but it's better than being treated like some kind of lab rat!
Icky: "(Quietly) We really need to have Coo look into that when we're done here."
Iago: "(Quietly) Ditto."
Novo:... Look... Novo... I once thought hiding from my fears would save me as well. In my world... Me and Skystar were hippogriffs whose home was destroyed by this crazy Storm King lunatic, and we relied on our seapony allies to give us salvation... But... When these ponies showed up and offered us hope... I made a TERRIBLE mistake of being too overprotective on all my subjects, and looked like a coward. I... I didn't take the time to recognize their situation, and Miss Twilight here tried to steal our magic pearl. It took them calling us cowards and the subjects to look at me badly to try and... Make it up to 'em. Sure there were snags... Like the Rainbow one insulting me...
Rainbow Dash: HEY, IT WAS A MOMENT OF WEAKNESS! IT WAS STILL TRUE DESPITE ME TAKING IT TOO FAR! If all we knew was threatened and you said no, then we would've done the same.... Which given those jellyfish, is not easy, but hey, no pain, no gain!
Novo: Yes. But... Since then, I decided to leave it alone... Then Skystar decided to go make it up to 'em and help save their home against my wishes, after knocking me out before I could react needlessly to Miss Dash's insult.
Human Novo:... Well, I ain't you... I mean, I am, but I don't live underwater! I just live in the OPEN water, in this sailboat! THIS, is my place! I'm sorry, but I still insist to drop you off to the nearest shoreline. It's nothin' personal... For the most part, but it's just to be safe! Besides, it's weird to talk to TWO Skystars, let alone another me!
Novo:... (Sighs)... We understand!... (Human Novo left after putting her wet clothes to dry in the sun as a skipping Human Skystar looked back worried before going inside)... Guys?... I think she needs to learn this the hard way!
Twilight: What do you mean by that?
Novo: Just... Just trust me on this one!
(Later...)
Human Novo: (After Novo's song)... Well... I suppose... I CAN believe in myself! (Novo sighed as suddenly, an alarm was heard as Human Twilight was seen in the next room trying to steal the Magic Equestrian pearl, but was trapped within an electric-wired cage)...
Human Twilight: GUYS... HELP?!?
Icky:... AWWW, NO, NOT THIS S*** AGAIN!! REALLY, TWI?!?
Human Novo:... THIS, IS PRECISELY WHY I MUST STAY OUT HERE! (She undoes the cage, and takes the Pearl)... I am GRAVELY disappointed in ALL of you!
Twilight: TWILIGHT, WHY?!?
Human Twilight: (She stayed silent)
Human Novo:... As soon as we get to the nearest shore, you're NOT to see us again! You're NOT worth the effort of standing up to a faulty government! (The heroes were magically immobilized)
Sunset: WHA-WHAT'S GOING ON?!?
Human Skystar: MOTHER, WAIT, I THINK THEY HAVE A-
Human Novo: THIS DOES NOT CONCERN YOU! YOU ARE GROUNDED FOR BRINGING THEM HERE! YOU ARE TO STAY IN YOUR ROOM UNTIL THEY ARE GONE!
Human Skystar: BUT MOM-
Human Novo: NOW! (She left)... You all don't deserve our involvement! (She left, leaving them frozen)
Novo:... (She sighed)
Skystar:... Mother?
Novo: (With clenched teeth quiet) JUST PLAY ALONG!
Fu-Xi: "(Sighs in relief).... At least this simulates limblessness."
Sparx: "Can ya seriously not be weird right now?"
Spyro:... Twilight?... We WILL talk about this after we're dropped off!
Kaa: "OHHHH, DO I FEEL PARTICULARLY SCOLDY TODAY?!"
Human Twilight was worried.
Human Twilight's Mistake/Meet EG Tempest and Aphelion
Shoreline
Icky:... Okay, first, WHAT?!? Second, THE F***?!? THIRD, WHAT THE F***?!? FOURTH, WHAT, THE F***, WERE YOU THINKING?!?
Human Twilight: "I'm sorry, it's just..... You know how Coo wanted this universe to avoid conflict because of how it wasn't built to even handle it? Well, I, I thought the pearl would help us fix Klugetown."
Lord Shen: "..... Look, Young Sparkle, tis a noble effert, but it's best we wait on fixing that mess of a town until we stop a MUCH more impourent problem with a pan-dimentional Storm Clan member and a possable snake in the grass!"
Fu-Xi: "I DO NOT, LIKE THAT TERM?!"
Lord Shen: "IT'S NOT MEANT TO BE AN INTENTIONAL OFFENSE TO SNAKES, COPE WITH IT?!"
Gazelle: "Okay, everyone, let's please keep calm heads, she clearly had pure intentions-"
Sunset: I CAN'T BELIEVE THIS! I THOUGHT YOU WERE BETTER THAN THIS! I TOLD YOU, IT'S NOT SMART TO MESS WITH POWERS YOU DON'T UNDERSTAND! EVEN THEY DIDN'T UNDERSTAND IT, WHAT MAKES YOU THINK WE WOULD?!? WE HAD THIS IN THE BAG, AND THEY WERE GONNA SAY YES! (Human Twilight was silent)... You... You wanted us to distract her, didn't you?
Human Twilight: I'm sorry, but, but everyone in this world is in danger! This force that is causing crime to sprout in this good world is throwing us around, and we don't know if we'll die in the next one!
Sunset: WE WERE DOING THIS TOGETHER!
Twilight: SUNSET, DON'T!
Sunset: WE WERE DOING IT THE BEST WAY WE KNEW HOW, AND JUST WHEN WE WERE ABOUT TO EARN THEIR TRUST... YOU RUINED IT! YOU DESTROYED THE TRUST THEY HAD WITH US!!
Human Twilight: PLEASE! (Sobs) DON'T YELL AT ME! I WAS TRYING MY BEST! THAT BOUNTY HUNTER TEMPEST IS TRYING TO CAPTURE US FOR THIS MAGIC-STEALING BENEFACTOR! WE CAN'T LET HER JUST DO SO WITHOUT-
Sunset: WITHOUT WHAT?!?
Twilight: SUNSET!
Sunset: (As Human Twilight started slowly changing into Midnight Sparkle as she continued) WITHOUT THE PEARL?!? ARE YOU SERIOUSLY STILL TRYING TO UNDERSTAND MAGIC IN THIS WORLD?!? I CAN'T DO IT, SO I DOUBT YOU CAN! YOU THINK MAGIC CAN JUST UNDO AND MAKE PROBLEMS DISAPPEAR?!? THIS IS NOT DEATH NOTE, THIS, IS THE REAL WORLD! YOU CAN'T JUST SOLVE A PROBLEM WITH A QUICK SPELL AS IF THE WORLD REVOLVES AROUND YOU AND EXPECT EVERYTHING TO WORK OUT!! YOU NEED TO TRUST YOUR FRIENDS, AND NOT BE STUPID WHEN YOU'RE SUPPOSED TO BE SMART!! HAVE YOU LEARNED ANYTHING SINCE I FORGAVE YOU FOR ALMOST DESTROYING THIS UNI-
Human Twilight: (At her boiling point with those last words) STOP IIIIIITTTT!!! (Her words were heard throughout the nearby island, as well as Human Novo and Human Skystar, as she gained a Midnight Sparkle half-form)... YOU WANT ME TO BE REAL?!? FINE! NOVO ASKED ME TO TAKE THE PEARL, TO SEE HER COUNTERPART LEARNS IT THE HARD WAY!!! I THOUGHT YOU ALL WOULD PUT THAT TOGETHER!!! IT'S TALK LIKE THAT WHICH MADE ME A MONSTER IN THE BEGINNING!!! I THOUGHT AT LEAST YOU, AFTER YOU DID THIS TO ME, WOULD GET WHY I HAD TO DO THIS!!! BUT AFTER THIS?!? YOU THINK I DON'T TRUST YOU?!? WELL, THAT'S NOT EVEN THE HALF OF IT!!! YOU SHOOT A FIREWORK IN THE AIR AND BLOW OUR COVER, YOU MAKE US LOOK BAD IN FRONT OF THE GUARDIANS AND GET US CAUGHT AGAIN, AND NOW YOU YELL AT ME FOR DOING WHAT I FELT WAS SUPPOSED TO BE A HARD LESSON AND DESPERATE ACT OF SALVATION!! MAYBE I SHOULD'VE STAYED AT CRYSTAL PREP, WITHOUT FRIENDS LIKE YOU!!!
Novo: TWILIGHT!!!
Twilight: SCI-TWI!!!
Both Remane 5s/Starlight: "TWILIGHT?!"
Donkey: "DONKEY!"
Spongebob: "SPONGEBOB!?"
Shrek: "DONKEY?!"
Mr. Krabs: "SPONGEBOB?!"
Donkey: "What?"
Spongebob: "Sorry!"
Gazelle: "(Louder voice) CAN WE ALL PLEASE CALM DOWN!?"
Everyone stopped...
Gazelle: "... Thank, you!... (Approuches Human Twilight, comforts her as she powered down)... I know you never meant to cause more harm than good. You were only looking out for Coo's interests. We are doing that, too! But, without going after the one respondsable, any quick-fix we would do with that Pearl, will just as easily be reversed. Our only real option for permanent change is to capture the Storm Clan member and the one respondsable for this defecting!"
Human Twilight: "... (Gets Gazelle to let go)... Then, you're better off without me holding you all back..... Like I did for Crystal Prep!... If you all think you can't trust me... Then I'm better off not being with you! Just pick me up after you're done!
Sunset: (Starting to feel terrible)... Twilight, I-
Human Twilight: Just... Just leave me alone! (Leaves solumly, as Sunset began to sob to herself)
Second Spike followed Human Twilight.
Spike #2:... You've got a LOT to think about! I can't even look at you all again! You... YOU MONGRELS! (He leaved in the same fashion as Jock to Tramp in Lady in the Tramp)
Icky: "...... (Dons a celebrity's suit and brings out an Oscar) And the award for the biggest bitch in the episode is..... SUNSET SHIMMER?!"
The Music played as everything suddenly turned into an accadamy award so as Sunset was suddenly in a fancy dress holding the oscar that reads "You f*****g bitch" as an audience unenfusiasticly applauded, as it hurt Sunset's feelings more).
Icky: Congratu-f*****g-lations, Suns***, you regressed to being as likable as you were in the debute of the Equestria Girls series! YOU'RE AN AWESOME C**T?! (Sunset started to cry hysterically as the record scratched, as she ran away to a nearby corner crying)
Discord:... You know, that didn't helped in the slightist, birdbrain! In fact... (The whole award thing played again as he randomly made it that way with his anthro powers) YOU JUST EARNED THE OSCAR FOR BEING THE MOST KILLJOY AND UNNECCESARILY HURTFUL JACKASS IN THE WHOLE WORLD! (Icky grumbled angrily)
Twilight:... Novo!... Did you REALLY plan this?
Novo: Indeed! I didn't tell 'yall because I felt this would play well if you didn't know. This is only to repeat the mistake I made, so she'd learn best that way. Just having her see the bright side of standing up for herself and showing sympathy ain't enough to change for the better. She's gotta learn best by making a mistake, and learning from it. That's certainly how I learned that lesson. Besides, if Sky's counterpart has a good conscience like the ACTUAL one... Then she'll swim here and help us.
Human Fluttershy:... I... I just can't believe... She said that to her... And I can't believe she said THAT to US!... (The Humane Five walked off)
Twilight: Girls?
Human Pinkie: We... We don't wanna talk right now! We feel... We feel abandoned!... (She left)
Twilight:... (Sighs)
Spike #1: Novo, you feel proud of this? You feel this was worth teaching your counterpart a lesson? I mean, what even IS the lesson exactly?!
Novo:... The same as Twilight told me after I banished you!... Don't, be a coward! This is to show her that'cha can do anything, if you just believe in yourself, and learn from your mistakes! Skystar knew that when she helped you... So THIS Skystar should as well, and... Hopefully, THIS Novo, will do the same. Just... Just give the poor things their time alone, and let's think of what to do next.
Twilight:... Well... We have just been put in that same spot in the Basalt Beaches. And unlike then, we have little to work with. Nobody wants to help us.
SpongeBob:... Yeah. The entire world is practically against us.... (Twilight, SpongeBob, Novo, and Skystar sang this)
Larry:... HERE WE ARE IN DA FUTURE!! HERE WE ARE IN DA FUTURE AND IT'S A-WROOOOO- Oh, I'm sorry, I thought we were still going.
Icky: "... Way to kill the mood, Larry. But regardless, we may as well start with keeping Sci-Twi safe, because if there was anything impourent the movie told us, after Twilight seperated from the group, Tempest ineditably showed up and snagged her like an oppitunist and rode off into the sunset with her bounty! So it would help us alot to make sure, THAT, does not happen."
???: TOO LATE! (Human Tempest came in riding the boat her alternate counterpart had in the toyline)
Human Twilight: (She was unable to fight as she didn't have her glasses and couldn't see as Grubber had them in his mouth chuckling) HELP!!! HEEEELLP!!!!
Sunset: (Notices this) TWILIGHT!! NOOO!!
Icky:... I'm not even gonna say it!
Human Tempest: COME NOW, LITTLE ONE! TIME TO MEET THE TRUE DESTINY OF OUR WORLD! (She rode off as Twilight screamed)
Twilight: TWILIGHT!!!...
Spike #1:... Well, SHOOT!!
Sunset:... (She fell to her knees)... THIS IS ALL MY FAULT! IF I HAD JUST-
Novo: Sunset, honey, this is NOT your fault!
Sunset: What if I never see her again? I don't know if I'd live with myself if the last thing we did was fight!
Novo: Sunset, look! If there's anything her pony counterpart taught me, it's that Twilight is the TOUGHEST most DETERMINED person I've ever met! We'll get her back! That's a promise! Now, wipe those tears away, suck it up, and let's get-
Spike #2: GUYS!!! GUYS-GUYS-GUYS-GUYSGUYSGUYSGUYS-GUUUYSSS! (Spike #2 plopped clumsily) TWILIGHT'S BEEN TAKEN!!!
Icky:... Yeah, we got that!
Capper: Well, damn! Who knows where she's taking her?
Lord Shen: I gotta hunch that delinquent hired her! I'm still holding my breath if it IS this world's Storm King, but I don't know if it's someone of relation or what!
???: Well, it's a good thing I've been in Klugetown longer than ya'll! (Human Capper and Chummer came)
Human Rarity: CAPPER! CHUMMER!
Human Capper: It's your world's Storm King alright! (The two gained anthro cat forms and used their newfound agility to slide down)... The one that ruined Klugetown was a rotten family member calling himself Agent Scelus... But we Klugetownians know him as The Crime Kingpin!
Capper:... Seriously?
Human Capper: DEAD serious! He's been playing in his game of trying to make this world 'realistic' by introducing crime to make it half peaceful and half chaotic, just so the CIA and police can have something constructive to do!
Human Chummer: Agent Sacana and his friends, are BORED AS BALLS! We recently joined the KTPD to give our knowledge on how to beat him.
Human Capper: We chased him to the CIA HQ, and we're gonna need the heroes who helped survive and escape the hands of his lackeys and Tempest! Ones, who went through the harshest landscapes, AND inspired others to join their cause!
Iago: It's us, ain't it? Because who else would it be, our counterparts, wherever they are?
Human Capper:... Wow, way to be a downer!
Capper: (Nudging Applejack teasingly as she was unamused) YEAH!
Human Capper:... Anyway, we'll need some helping hands to get Crime Kingpin and his family!
???: Well, if it's help you need... (Human Celaeno and her crew appeared)
Human Celaeno: Then we'd like to help, too! (The pirates donned bird-like anthro forms)
Human Mullet: We're ready to KICK booty and take names! Agent Sacana's little cousin Agent Subductos had us scared to get our ARRRRGH back for a while!
Human Murdock: (Made muttering noises in agreement)
Human Boyle: What he said! We're gonna do ANYTHING to help the ones who helped us see past their intimidations!
Human Lix Spittle: And we're gonna start, BY KICKING THE STORM FAMILY'S ASSES TO KINGDOM COME!! (The pirated cheered until bubbles appeared in the water as Human Skystar breached like a dolphin, and surface poking her feet out and spit water out giggling)
Human Skystar:... I'm SO gonna get MORE grounded for this!... Hello! I knew this was my alternate mom's plan to help MY mom learn a lesson! So, it's time that, if she doesn't step up... I will! After all, I don't wanna spend all my life swimming and voyaging, and running from our problems. (She swam to land and dried herself up) So, count ME in!
Human Capper: Well, HELLOOOOOOOO, NUR-
Novo: Uh, Cap, she's 17! (Human Capper stopped as a glass shatter was heard)
Human Capper:... I now officially feel unclean! Excuse me for a second! (He comically went into the water doing wacky things)
Monkey: "I feel for you man. I made a simular mistake being attracted to Superintendent Woo's daughter once, cause she too was younger then I expected."
Human Skystar:... Anyway... (She magically summons her casual clothes)... I'm ready to help stop Agent Sacana! It's what Abysswish would've wanted! Coo needs rescuing, and we're not gonna stand around letting her be tortured and used for evil!
Sunset: (Finally sobering up and wipes her tears away)... (Sighs)... Well what're doing yucking about for? Let's get down to business!"
The Group charges off!
Tempest's Boat
Human Twilight: (She was seen inside her boat in a cage still without her glasses yet she still tried to escape with her limited eyesight and her powers, but they were magic-proof) UGH!
Grubber #2: I'M WATCHING YOU, LADY! Too bad you can't watch ME! (He kicks the glasses too far from her reach)
Human Twilight:... Nice doggy? (She tries to pet him but he snaps) DYAH!
Grubber: NO PET THE K9, BUSTER!!! (He marched off)
Human Tempest: Don't bother using your powers, Twilight! That cage is charmed with magic geodes from the same place you got them! (She sent her to her battleship as she was put in a similar setting to where her counterpart sang her song)... Now, to ship you off to the CIA!
Human Twilight: Tempest, don't do this!... WHY are you doing this? Who hired you?
Human Tempest: Someone who understands me! Someone who wants to make this world a better place!... You may not trust him even now... And you may be right!...
Human Twilight:... You're working for Agent Sacana, aren't you?
Human Tempest: You manged to suduce this so quickly?
Human Twilight: Well, yeah, because, the other you got involved with Sacana's counterpart.
Human Tempest:... Charming insight. Anyway, he's the only one in this world who understands me, AND gets me!... This world, is just TOO peaceful! That's why he introduced crime to this world, so we in the police, military, FBI, AND CIA, have something productive to do! I, for one, agree to his claims that this world needs to be more realistic and balanced, like a REAL world should be! A world of absolute peace, is NOT realistic, NOR is one of absolute evil! Your world's Coo is being ridiculous by growing up, and yet not molding this world into what it SHOULD be! It is a deviant to OTHER worlds out there, and we aim to correct it!
Human Twilight:... It was Sacana!... HE tore apart Novo and Skystar's hometown!
Human Tempest: Good to know that you're a smart one. (She picks up Human Twilight's glasses and spins them) Saves me from having to explain more then necessary. And he introduced crime to Klugetown, AND killed Abysswish, AND scared Celaeno away from piracy through prosecution! He did what he had to in order to make this world more realistic! This world is TOO flawed and TOO blind to have this setting! And we aim to correct!... You need to do the same! (She sings this as she shows that, upon discovering a magic source of all universes in the UUniverses as a baby, and later on getting pranked harshly in high school, and destroying everything with her powers in a crying emotional mental breakdown, and finishes the song right after returning the glasses as Human Twilight put them back on and saw to her shock a chaotic land influenced by Agent Sacana's campaign, as the universal fabric among it was unstable and being handled by CIA agents similar to Storm Guards that still kept peace by protecting citizens)
Human Aphelion: "(Comes in) Daughter, if your done singing songs to strangers, your idiot superior wants to talk to you!"
Human Tempest: "Uggghhh.... Sometimes Sacana is too productive for his own good."
Human Twilight: Wait... I thought she was looking for you!
Human Tempest: She was!... And she did!... And she saw my pain, and agreed to help me fulfill Sacana's wishes.
Human Twilight:. I doubt that... Just... What... WHAT IS THIS?!?
Human Tempest: This... Used to be Drungar. My hometown. Now, thanks to me influencing it through Agent Sacana and getting it into one of a normal society against anything Coo blindly put on it, it's going to be something new just as soon as we get this freaky interdimensional chaos.
Human Twilight: That 'freaky interdimensional chaos' is why we're trying to stop you! This dimension CANNOT tolerate what you aim to give it!
Human Tempest: You make it sound like we SHOULDN'T HAVE JUSTICE SYSTEMS! If this world is SO peaceful, why are we around?
Human Twilight: Because Coo wants help to guard it's ways. We've faced threats that needed attention like Sacana and even the Lodgers!
Human Tempest: Well, it's SOOOO perfect, then there shouldn't be any threats at all! Sacana was watching the anomalies all over this world, and they were either the result of people mad with power, or the result of outer-dimensional fanatics! YOU included!... I was just like you, you know. I wanted to understand magic. Then Sacana offered me a chance to do so: Use it, on his side in the CIA. Sacana himself agreed to let me retire when I make good use with these powers, because even I cannot control them properly, and needed someone to guide them, otherwise we'd be like you, turning into a monster out to destroy the world in the name of understanding magic. I wandered the world aimlessly trying to make a name for myself as the only bounty hunter able to use this magic, but couldn't find one until I got lost in the Arctic thanks to reckless use of my powers and was rescued by Sacana. He offered me this chance, and I will not back out on his deal because of some offer of friendship. I stand alone!
Human Twilight: And Sacana?
Human Tempest: Like I said, as soon as he gives me what I want, I'm done, and I can get my own life. And THIS? (She points at Drungar)... This is the first favor he did for me. Soon enough, I will have my purpose. And I cannot have you and your friends ruining it!
Human Twilight: WHERE ARE MY FRIENDS?!?
Human Tempest: They'll be coming to us if they wanna see you again, even if SOME of them don't wish to have anything to do with you anymore! Sacana has... Plans for them.
Human Twilight: "Agent Tempest, please, the Lougers told me what happened with your counterpart when she worked with the alternate Sacana, he-"
Human Tempest: "Betrayed her? Well, trust me, I don't have to worry about Sacana ever doing that. For one thing, Scana isn't a magical faux goatmen yeti beast who congures lands. He doesn't even WANT to congure this universe. All he wants, is to make things less of this unrealistic utopian paradise!"
Human Twilight: "But Coo told us that when she created our world, she never designed to be able to take conflict more serious then petty disagreements or the occational jerk! It will never be as balenced as the Lougers' dimentions because the minute Scana uses magic to invoke his ill-ideals of realisum, everything will litterally and metathoricly fall apart. The World will destroy itself because it can't balence out the introduced violence and suffering!"
Human Tempest was caught off guard by that.....
Human Tempest: "..... If that's true, then, why is it that Klugetown became a high profile crime area and yet, nothing happened?"
Human Twilight: "Coo said because it was only one neighberhood, the effects aren't as fast moving as suppose if the entire socity of our universe gets infected. But the moment that crime spreads beyond Klugetown, then what's good about every athority figure being able to serve a purpose in a realistic evioment when everyone ends up going mad and/or suffering because a reckless idiot found peace boring?!"
Human Tempest: "..... Not that I don't agree that Sacana isn't one of good hindsight, however, he's not reckless! I thank you for bringing a concern up to me, but you have my assurence that he would NEVER even attempted this if he really didn't had any idea what he was doing! He would likely say that if this world can't handle reality in it's truest form, then that's Coo's problem! She's all-powerful, so she can bend this world to her will... WITH THE RIGHT MOTIVATION!"
Human Twilight: She said that, even if this world is 21-in-a-quarter centuries old, and even if we taught her to be brave, she can't, EVEN if you threaten her... Somehow. given she's all-powerful. She... Doesn't have as much experience as an average Outer God and/or owner of a universe, so... If you do this, it WILL tear up this world!
Human Tempest: (She was conflicted)...
Human Twilight: Look, Tempest, I'm sorry that had to happen to you! I thought I wouldn't fit in either! That's why I went to Crystal Prep, the best place to get an advanced education! I... It's clear we're similar in a few ways.
Human Tempest: WE, ARE NOT, SIMILAR, IN ANY WAY! I PUT TRUST IN GLITTER AND SPRING, AND THEY SPILLED WATER ON ME AND HUMILIATED ME!!!... AND... I MADE AN ACCIDENTAL MISTAKE IN RAGE, AND CHASED THEM AWAY WITH MY UNCONTROLLABLE MAGIC!... I've been afflicted with this problem since I was a baby! Mom tried to protect me as best as she could... But when I ended up discovering her to be right... I learned this was my only option! Nobody wants to be around, a FREAK, like me!
Human Twilight: You're NOT a freak, Tempest! You're a good person! You... You just don't know what to make out of yourself!... My days with Sunset and friends... Have made me come to appreciate friendship more. Crystal Prep wasn't good in that department because their studies and ambition made them socially-incompatible, like I used to be. I wanted to be in a program to study these magic surges in Canterlot High... But then... My Principal and my own exploits... Turned me into a monster!
Human Tempest: Well, unlike you, I WAS A MONSTER FOR AS LONG AS I CAN REMEMBER! When you live with this affliction, you need to shun yourself from social society, to protect yourself and others! Sacana is the only one to understand! I'm NOT stopping this for anything! So, be quiet, and let me do my job!
Human Twilight: "He doesn't understand in the way you think! There was once two simular others who's city he utterly destroyed because he wanted to contain them! To him, you're mostly a means to an end! To realise a stupid dream he may very well end up backing out once he realise it was a stupid mistake to do so! And even then, that other Opibus knows he is not like his Sacana when push comes to shove! He will ultamately dispose of him once Sacana leans away from his mistake, even if it's out of being a cowerdly imbacile."
Human Tempest is now more conflicted. She knows those words are true, yet doesn't want to give up on the plan to make the world realistic.
Human Tempest: ".... Even if that should that be true, what else am I to do? This socity will shun me reguardless of anything...... And the least you can do, is wise up! (Turns and leaves, still conflicted to what she should really believe in anymore)...."
The EG Storm King's Plan
CIA Headquarters
Human Twilight:... Girls... I didn't mean for this to happen!
Sunset: We... We all make mistakes. It's... What makes us human. Never thought I'd say that in my time living here.
Twilight: Tempest, I know what you're going through! Your counterpart had the same problems of independence and trying to open up to reality!
Celestia: I admit, I never expected it to go similarly to Carrie here, but... You need to understand that this world is fine as it is!
Human Tempest: No, it's not! It's far too peaceful! Too much peace, is as harmful, as too much evil! What me and Agent Sacana are doing is for the good of our dimension! Coo, especially, needs to learn! She's God knows how old, so she needs to grow up, and stop acting like a baby!
Grubber #2: And hopefully, change her name while she's at it! (Laughs) Up high!... Don't leave me hanging, Tempy!
Human Tempest: Just do your job, Grubber, and shut up! (Grubber sighed as he lowered his paw as they entered Human Storm King's office)
Human Storm King:... WELL, IT'S ABOUT DAMN TIME! Now, we can make this world as it should be!
Grubber #2: SIR, BALANCED IN PEACE AND CHAOS, SIR!... (Everyone looked at him weird)... Yyyyyyeah, I'll just shoo myself out! (He ran through the dog door)
Sunset: You've been lying to us this entire time! You really ARE like your counterpart!
Human Storm King: That is still a streach to say. After all, ya don't see me going around and conguring contries, do you?.... There you go! Unlike HIM, I wanna improve this world for the BETTER! It just seems too, oh, I dunno... PEACEFUL! Nothing really against it myself, but, there's no serious practical use for peace! What's the point of having things like the Army, CIA, FBI, and so on, IF THERE'S NO CRIME AND DISHARMONY TO FIGHT IT?!? SURELY WATCHING THIS WORLD'S PEACE ISN'T ENOUGH FOR IT TO EXIST TO THE FULLEST! Deliver the punch line, Tempest, because THIS HAS GOTTA BE A JOKE!
Pinkie: WHY?!? WHY ARE YOU DOING THIS TO THIS WONDERFUL WORLD?!?
Human Storm King: (Cackles) I just said it, retard! This world needs to be balanced! Being entirely peaceful, is unrealistic! And I am to correct that! (Music played)... So... I know what you're thinking!...
Icky: "Oh sweet jesus, he's gonna sing!"
Human Storm King:... So... Here we go, everybody! TIME, FOR THE CLIMACTIC FINALE! (He brings out his crystal as he starts absorbing the power of everyone)
Human Twilight: AAHHHH!! AAHHHH!!! NOO!!!
Human Storm King: (Cackles)... WHAT THE LIGHT SHOW! (The heroes were all depowered)... WOW! Who-ho-ho-ho!... (Suddenly, the crystal glowed)... Wha?... (He suddenly underwent a grand transformation, as he took a form that makes him 75% like his Equestrian counterpart, as in being 25% human, and 75% satyr, and his crystal turned into a staff similar to the Staff of Sacanas)... Wha... What happened!
Human Tempest:... Sir... You've... Changed!
Human Storm King: (He looked in the mirror)... HOLY MOLEY!... Well, so much for being a HANDSOME owner of the CIA.... But other then that...... THIS IS SO COOL!... AND THE POWER!... AMAZING!... Let's get this storm started! Oh, hey, that's nice, I should trademark that!
Iago: "The other you did in our universe."
Human Storm King: "..... Oh...... Ehhhhh, what the heck, I'll still trademark it! We ARE the same by technicality, after all!"
Icky: "Villain Logic 101, class."
Human Storm King: Heh, if I actually DO come to taking over the world and make it as it should... Perhaps I SHOULD change my name to Storm King!... Nah, I'm not aiming to be THAT unoriginal! Ohhh! How about, THE STORM CIA BOSS?!...... Doesn't quite roll off the tongue.... Eh, working title! But first... (He blasts the heroes through a wall, and actually breaks through the bullet-proof glass entrance)... Not bad! Actually, kinda first rate! What else does this do?
Human Tempest:... Sir? You have further orders for-
Human Storm King: Up-up-up-up-up, hold on! (He shifts the sun and moon with Luna and Celestia's absorbed magic)... YOU GOTTA BE KIDDING ME! I CAN MOVE THE SUN AND MOON?!? WOW! Now THIS is gonna get me places! HA-HA!! Time to play! (He moves the Sun and Moon) Tuesday, Wednesday, Thursday, Friday, Day, Night, Day, Night, DAY-NIGHT-DAY-NIGHT-DAY-NIGHT-SUNRISE-SUNSET- (Laughs)
Celestia: THE SUN AND MOON ARE NOT TOYS!
Luna: INDEED! THEY ARE TOO FRAGILE TO THE DELICATE NATURE OF LIFE!
Human Storm King: Sorry, can't hear you! Tempest? Bring them downtown! I've got some work to do!
Human Tempest saluted hestitently and got some agents to already proceed with this.
Icky: ".... Spoiler alert, lady! That Singularity King guy knows that doofus ain't like Storm King 1.0., so don't be surprised to see him get shoved off by him in the end."
Singularity King Betrays EG Storm King/Saving Human Equestria
The City.
Everything is going to absolute choas and everyone going mad and being miserable as choas goes rampent as the sky continutes to crack.
Human Storm King was seen, but it was noticed that he wasn't as happy as he was before, seeing the full extent of his work without blinding googles.......
Human Tempest was seen with him.....
Human Tempest: "..... Please forgive my insoboardence on my part sir, but..... Making the world more realistic then what it was before..... It, doesn't feel as right as I thought it would be. (As the camera pans to a scared cuddling family with crying children and the EG Villain Counterparts turned into raving madmen as monuments are destroyed and buildings redused to ruins) What good is being realistic and not based on an alien's fantasies, if people are left suffering, broken, and lost? What good is a purpose, (Enforcers are being overwealmed by mass rioting in the streets), when we are under prepared to even handle that purpose? Even more so, that since we are nothing but re-creations of actual beings from another dimention, (The camera focuses on the collapsing sky), everything we had did, is rendered moot, and pointless, when everything will just fall apart..... Sir...... What have we done?"
Human Storm King: "....... Actselly, Tempest...... I..... I just had time to recollect my thoughts, and.... I realise that..... What good is having a realistic world if it means realisum is so.... Oh I don't know..... SHITTY!? I mean, look how ugly it is now?! I don't wanna have to start protecting THIS?! I, I actselly want things to be, PEACEFUL AND BORING again?! Because at least that unrealistic utopia was pretty to look at.... And good for tourisum! But THIS?! Not to mention that I could be fired and thrown in jail for this, Tempest?!"
Human Tempest: "..... Then getting involved with that other dimentional Dr. Opibus was a mistake! He may've said that making a realistic world would lead to people being less harmonious, but he never said it would be like this!"
Human Storm King: "Okay, as awesome it would've been to have these powers AND be CIA head-huncho, THIS SHIT AIN'T WORTH IT?! I'm gonna reverse the fuck out of this, erased everyone's memories of this, and then, you and I, shall, NEVER, SPEAK OF THIS AGAIN?! Oh, and uh, practice our phathic kneeling for forgiveness and hope for the best?"
Human Tempest: "..... I'm proud of you, sir."
???: "Speak for yourself, why don't ya?"
The Singularity King was seen.
The Singularity King: "..... I always knew you were not like cousin Storm King. He wouldn't back out of this as quickly as you did, ya obvious cheap imitation."
Human Storm King: "Well, have you taken a good look at the city man?! It's falling apart?! (A piece of the sky fell down!).... HOLY SHIT, LITTERALLY?!"
The Singularity King: "Duh, doofus! That, was the idea! I wanted to trash this silly carbon copy dimention to rebuild it in my own image! All this was so because I can become an outer god and become new clan head with the REAL Storm King still absint.... At least, till he comes back, then, we can share the clan...."
Human Storm King: "..... OH MY FUCKING GOD, YOU USED ME LIKE A SAP, DIDN'T YOU?!"
The Singularity King: "Gee, an evil dimentional verson of one of your familiy members is ACTSELLY un-trustworthy? WHAT A TWIST?!"
Human Storm King: HOW COULD YOU DO THIS TO ME?!? WE'RE TECHNICALLY FAMILY!!! THE YOU OF THIS UNIVERSE WOULDN'T STOOP TO THIS LEVEL!
Singularity King:... Well, we're NOT family! At least, by dimentional law. You're just a COPY of Storm King! And so... You are no longer of any use to me! (He absorbs his stolen magic with his Quarterstaff, turned him to stone, and blast-smashed him)... Fitting death for a worthless bootleg of my cousin!... Now... As for you, Tempest!
Human Tempest was trapped in a vulerable position as the Singularity King fired a beam, but Coo intervined and entered a beam lock with him!
Coo: "ENOUGH, IS, ENOUGH?! I AM NOT GONNA LET YOU HURT MY WORLD ANYMORE?!"
Singularity King: "Aw rats, AGAIN with the pokemon copyright violation! Don't you have a Pokemon Rip-off game to star in until Nintendo unleases a cease and desist order on it?"
Coo: I don't care if you took half of my power just to keep this world alive! I will NOT you do any harm! So... I will chase you out of my home, if it's the last thing I do!
Singularity King: "Yeesh, touchy, aren't we? I mean, come on! I even took cared of that idiot carbon copy of Storm King for ya!"
Coo: "HE WAS RECONSIDERING HIS ACTIONS, AND YOU BASICLY KILLED HIM FOR THAT?!"
Singularity King: "Oy! It's true what they say! There's NO pleasing people! Yeesh! Well, I pretty much have this in the bag as long as I don't get Deu Ex Machinaed to lose the powers again as I finished this sente-"
Singularity King gets blasted by Rainbow Power by the combined main sixes seen behind him as his loses his power back to all of the people it was stolen from as Singularity King was back to normal levels!
Singularity King: "OH WHAT IN THE- (Sees the heroes)..... Ohhhhh, shit..... (Looks at a power restored Coo).... Ohhhhhhhhhhhh, shit......"
Coo: ".... What was it again, that you said? That I was a rip-off of pokemon? Is THAT how it went?"
Singularity King nerviously laughs........
Singularity King: "...... I, meant that, as a compliment?"
Coo looks unconvinced.......
1, second, later.
Singularity King was being blasted back into the sky into a portal back into Equestia as he was turned into petrifived poop to add insult to his already painful defeat!
Guardians of Harmony Lair.
Cirrus: "Ya know, I really hope those heroes have done well in containing the Singularity King."
A portal opened and spat out the Singularity King as petrifived poop as it crashed into the floor stuck into it.......
Mira Tone: "..... We really should be careful of what we wish for."
Human Equestria CIA
Human Twilight:... We... WE ACTUALLY DID IT!
???: OR DID YOU?!? (The Majority of Storm King's family came)
Human Hurricane King: We exist, ONLY to make this world realistic! And every action we take, no matter the questionable morale... For it's the demand, of the greater good!
Lord Shen:... YOU GUYS, ARE WITH SACANA?!?
Human Valkyrie Queen: HE WAS RIGHT! THIS WORLD ISN'T WHAT IT SHOULD BE! THE ONLY REASON THIS WORLD IS AS IT IS NOW IS BECAUSE OF ALTERNATE OPIBUS!!! HE DIDN'T MAKE IT HALF-PEACEFUL AND HALF-CHAOTIC!! HE MADE IT NOTHING BUT CHAOTIC, FOR OUR COUNTERPARTS' EXTREMIST PLANS! OUR JOB, IS MORE IMPORTANT THAN THEIRS! AND WE DIDN'T INTRODUCE CRIME ACROSS THE WORLD TO INTRODUCE REALISM TO LET YOU LOT RUIN IT!!
Coo: Even if you have a point, my point still stands. Even if I WANTED to, even I STILL have little knowledge in how to craft this world. I can't just make it like other dimensions with a snap of my fingers. It takes MUCH more experience, and THOUSANDS of years worth of such, to do so. Even if I'm starting to grow brave... There's still little I can do for your understandable wishes. They best you can do, is cope with it and continue your roles.
Human Crime Kingpin: DON'T YOU ALL REALIZE THAT THIS WORLD IS TOO BORING FOR THE CIA AND OTHER LAW ENFORCEMENT TO BE AROUND?!?
Coo: ALL OF YOU! I order you to resume your jobs! I will gladly resurrect Sacana, if you do so!
Human Thunder King: AND LET THIS WORLD BE BORING AGAIN?!? NO! WE DON'T CARE IF YOU'RE OUR WORLD CREATOR!!! THIS WORLD, NEEDS, US, AND NOT THE PACIFIST WAROPHOBE LITTLE CAT THING THAT CREATED IT!!! THERE'S LIKELY THREATS OUT THEIR IN THE MULTIVERSE THAT COULD USE US! So, you'll have to choose, Coo, are you gonna grow some ovaries, or are you gonna be a pacifist doomed of interdimensional chaos forever?
Coo: I've ALREADY grown ovaries! AND this world is ALREADY perfect! It ALREADY has good defenders! With heroes like THESE... This world doesn't NEED to be like others!
Human Singularity King:... So this is it?... You're just relying on otherworldly misfits? THAT'S STUPID!
Human Valkyrie: HEIR-HEIR! THAT MAKES THIS WORLD TOO RELIANT ON OTHER DIMENSIONS, AND THEREFORE WEAK! SO, THEREFORE, WE CANNOT ALLOW THAT! (They got out their crystals) Nothing personal! It's just, business!
Coo: (Sighs) Suit yourself! (She snapped her fingers and turned the entire Human Storm Clan family into stone)...
Capper: "..... They seriously, didn't think, about the re-powered outer god cat-thing would beat them that quickly? Really?! And these bozos are allowed in the freaking CIA, WHY?!"
Coo: "..... Uggggghhhhhh. It's gonna take me FOREVER to de-corrupt these clowns into accepting my vision. (Levitates the broken up Storm King and puts him back togather) Him, on the other hand, I'm glad that he's at least a step in the right direction. But, I still need some fine-tuning to work out any aspirations for doing this sort've thing onto my domain, just in case."
Coo teleports the entire stoneafived EG Storm Clan into her private dimention.
Coo: "...... Now, there's this mess, plus Klugetown and the ruined city. And, I know, how to fix that. (Snaps her fingers again as everyone seemed to have appeared in a random hallway.) (Coo came in dressed like a janitor and was seen mopping....)"
Icky: "..... So, you're basicly gonna do this, Bruce Almighty sytile, in that, mopping this unspefificfy hallway of an unknown building just gets ALL troubled socities back in working order?"
Coo: "Hey, it's more then just symbolisum. It actselly does work. See for yourselves. (Conjures up a magical screen as it actually work, as all of the crimes Human Storm King did are reversed, from Abysswish's reviveal, Human Novo's home being restored, and Klugetown not being a crime infested rathole anymore.)"
Sunset:... Wow... You really ARE the God this world needs!
Tempest:... If I was still the sociopath I was before... I'd still be sad that this world has to be a utopia... Speaking of which...
Outside
Human Tempest: (She was seen petting Grubber #2 as the two Twilights, Tempest, Grubber #1, Coo, and Sunset came out)... (Sighs)... There's one thing that will NEVER change in this world... A utopia.
Coo:... I'm terribly sorry, Tempest. I know it's hard for you to accept that this universe can never be like any other. But like I said. This universe can't afford to embrace conflict more serious then a petty disagreement. And even with newfound courage and exbertise, it's too late to modify this universe to be anything BUT a utopia.... However... There's something you CAN do about it. You can join it if you can't beat it. You can find joy in this 'unrealistic' world.
Tempest: (She sits with her counterpart) Exactly!... See... When I was young... I ended up an orphan with amnesia, and I ended up getting an injury that got me scarred and a broken horn. My power is just as uncontrollable as yours. But... We can STILL show everypo-... Everyone... Here what we can do!
Human Tempest: How?
Tempest:... Just concentrate! Just think of it like in Frozen. Love thaws, pure love heals!
Human Tempest:... That reminds me... (She looks at Grubber #2)... Grubber?... You got something to say to me?
Grubber #2:... What?
Human Tempest:... I know your little secret! Ever since you gained sentience, you have... Apparently had a crush on me. (Grubber #1 was surprised as he and Tempest looked at each other and blushed in embarrassment)... Is this true?
Icky: ".... DUDE, YOU DO REALISE THAT YOU'RE A DOG, RIGHT?! THAT'S BEASTIALITY, OVER HERE?!"
Lord Shen smacks him!
Lord Shen: "IT'S CALLED, HAVING TACT?! GET YOURSELF SOME?!"
Grubber #2: (Scoffs and chuckles nervously)... Wher-where did you get the idea?
Human Tempest: Oh, come on, I knew this whole time, and I've been waiting for you to confess! I saw ALL the signs!
Cutaway
A montage of him showing romantic interest in Tempest was seen.
Present
Human Rarity: Yeesh, Tempest, I'd hate to be you right now. (Rarity whispered something in her ear as she was shocked comically)... OHHHHHHHH, GROSS!!!
Grubber #2: Well, sorry! It's just... You're just an interesting person. You were my family, yes, but you're more like a... Like someone I'd think of as a companion. It's... I don't know why.
Human Tempest: Look, Grubber... I AM flattered... But... You're a dog, and my pet. It just feels... Disgusting to date you.
Grubber #2:... (Sighs)... I... I'm sorry, if I embarrassed you. I... It's probably my love for you as a pet... Must've manifested into romance when I became intelligent. I... Ended up taking puppy love, to a disturbing level. But... (Sighs)... I thought I wouldn't fit in with other dogs with my newfound human intelligence. To them, I was an outcast, especially since I never knew my parents, and all I had was my brother, Muncher, in the pound where you found me.... I wanted to fit in... And when I became intelligent after your magic discharges... I... (Sighs)...
Human Tempest:... Well... Because I'm flattered... I feel I wanna find SOME compromise. Just know I can't go all the way because you're still my pet, so being together with you would feel... Unclean.
Grubber #2:... Well... I am a dog... So...
Human Tempest:... OKAY, LET'S NOT GET CRAZY IF THAT'S WHAT YOU'RE THINKING!!! LET'S... JUST SAVE IT FOR LATER... I would GLADLY be together with you, if you were human. But... As a dog... It's just full-on bestiality, and it feels wrong.
Grubber 2: ".... Ohhhhh, okay..... I know when to take a hint. I mean, it's not like I can settle with some other dog in existence- (Looks to see a female Grubber Dog in the distence) (Bugged Eyes) HOLY TACOS?!"
Grubber 1: "Wait.... Is that.... (Brings out a photo of a female badger from Equestia) A dog verson of my dream girl from Klugetown?"
Tempest: "You have a dream girl?"
Grubber 1: "Oh what, did you thought I was nothing but a cake-eating slob? I'm thinking about settling down too, ya know! It can't always be about going around and fighting the storm clan ya know!"
Grubber #2:... I... I guess... Well, I just found a better replacement! But... Until I DO get past first base with that bitch, no intended offense... I'll need to let out this... Unneeded stuff for you. Afterwards... I'll love you like a proper pet!
Human Tempest:... Thank you for understanding, Grubber! (She hugged him as he licked her and she giggled)
Grubber #1:... At least they got ALL that awkwardness solved.
Tempest: Amen!
Icky was looking at Tempest and Grubber original oddly.
Tempest: "..... And just so we're clear, Grubber and I are STRICTLY friends!"
Grubber 1: "Double! I mean, I just stated that I already have a dream girl for crying out loud!"
Icky: "..... Juuuuuuuusssssssst making sure."
New Human Forms
Capper- Has a red shirt and pants, orange-brown skin and blue stylish hair, and also a cop uniform, and a whisker-like moustache. In this world, he used to be a con artist brought on by the impact of EG Storm King's influence, but changed to being a cop after seeing compassion in heroes like the Humane Seven and Lodgers. He has a cat-like anthro form when harnessing Equestrian magic.
Chummer- Has a blue shirt and pants, white skin and a darkish-blue stylish hair, and an attire similar to Finnick's and is Capper's intel guy and former partner-in-crime. He also has a cat-like anthro form when harnessing Equestrian magic.
Celaeno- Has yellowish-white skin, green feathery-like hair like her counterpart's hairstyle, a green birthmark on her right foot, and a Navy SEAL uniform. She is a former pirate issued by the evil impact on EG Storm King to bring something for law enforcement to stop, but then moved onto being a Navy SEAL after discovering there was nothing stopping her and her crew to better themselves. She has a parrot-like anthro form when harnessing Equestrian magic.
Songbird Serenade- Like Sia as an Equestrian human. She is pretty much the same as she is in Equestria.
Grubber- He's a dog in the same color style, and has a crush on Tempest.
Aphelion Shadow- A red-violet skin coloration, a blue-to-fuchsia intense hairstyle, multiple scars, a non-CIA secret agent attire. After she is caught in the crossfire of Tempest's magical accident, she has tried to find her after she runs away, but ends up becoming a renegade secret agent trying to save her from EG Storm King, with no success, and is driven insane just like her Equestrian counterpart.
Strife-Nimbus- Has a grayish-black hair color and gray skin, an acne-ridden face, has faded-white eyes that are not blind but are naturally like that, easily fooling people to think he is blind. He has a CIA suit and used to be Agent Storm-Heaven's partner. When harnessing Equestrian magic, he becomes a living cloud.
Stratus Skyranger- Has blue skin and a purple stylish hairstyle, has a Navy SEAL attire, used to be a boyfriend to Novo when she used to serve them with her daughter and Abysswish, and has golden metals, and now has a stylish sci-fi-like military uniform with a Guardians of Harmony emblem on it. He runs the EG Guardians of Harmony in a cruise/battle ship called the S.S. Questra that acts secretly like a Helicarrier with just enough Equestrian magic. He has a hippogriff-like anthro form when harnessing it himself.
Monson- Has gray skin, cyan eyes, white hair, and pinkish MLP-themed features, is as muscular as Bulk Biceps/Snowflake, and a CIA attire now turned different upon being pacified and falling in love with EG Fluttershy. He gets a Storm Guard-like anthro form when harnessing Equestrian magic.
Transcript
Intro Theme (Pauline and the New Donk Players - Jump Up, Super Star!)
Coming soon...
Chapter 1: Enter the Singularity King/Returning to Human Equestria
Chapter 2: HE CIA/Exploring Human Equestria Further
Chapter 3: To Klugetown/EG Capper and Chummer
Chapter 4: Sailing The Human Equestrian Seas/EG Celaeno
Chapter 5: The S.S. Questra/The Guardians of Harmony/Rescued By EG Skystar and Novo
Chapt​er 6: Sci-Twi's Mistake/EG Tempest and Aphelion
Chapte​r 7: Singularity King Betrays Agent Storm-Heaven/Final Battle
Epilogue
Material
New Human Forms
Songs/Music/Videos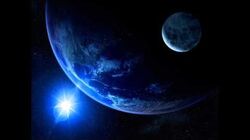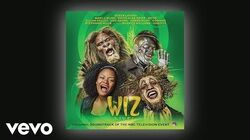 Community content is available under
CC-BY-SA
unless otherwise noted.