The Freetraders business industry of Wond-Turellex System has came to a lawful end after a controverseal Red Vs. Blue-Eqsed exspeariment has been exposed by an undercover agent and has proved that the Freetraders are a collection of unlawful fanatics with no value to life, who are also con artists and tec defilers at their very core, who often ruined the very lost tec they recovered with machines inferior to the thing they ruined to the point of uselessness while making off with people's hard-earned money. And with The Freetraders not exactly being an economic impourentence, the Grand Council had no serious quilms with bringing forth it's end. As a result, it was unamaously agreed that Freetrading is to be banned outright in the AUU. This has lead to even independent Freetraders not nessersarly related to the main faction to be labeled as criminals. And this ended up being a problem for the Lougers' and the HA's old friend, Saetha, being that she did freetrading on the side. As a result of her newfound criminal status, she lost her detective career, and has been made wanted by even her own home system for the fact that Freetraders are forever dubbed as con-men and tec defilers. As much as our heroes understood that what the Freetraders were generally doing in places like Theta were unquestionably wrong, they know that it isn't fair for good ones like Saetha to suffer just because of what the majority were doing. Thus, the heroes went to investigate the undercover agent, a law absolutest elite agent named Chaeron Symon Litheringsnakerson, who proved the Freetraders' dispicable lack of morals through the very project he was encharged of, a project designed to have artifical beings basicly kill eachother with new Freetrader Products as a means to test weapons. Now Chaeron made it no secret that the project was his idea, being an honest enforcer, but he argued that the Freetraders were the ones who accepted the idea to begin with and argued that if they were as moral as Saetha, they would've had him fired for even suggesting such a thing. As much as the heroes do agree that it is pretty much the Freetraders' own fault for being quick to accept unsavery practices, some of the Lougers can't help but to feel that Chaeron had more motivations then just doing his job. They felt that he had a less lawful motivation behind taking down the freetraders as if he had a personal agenda and vendetta. Thus, the Lougers go to Oranos and interigate none other then the head of the Freetraders, Master Freemond Traeger, who is at an utter loss for words on how the freetraders could've falled apart. When the Lougers reveiled Chaeron, he was bewilderent about how his yesman betrayed him! But the Heroes argued that it was his own fault taking his advice and proved their moral represensomeness. Freemond calms down from this, but asks why did Chaeron do this, but then quickly asked for his last name. Apawn the reveilment, Freemond realised that Chaeron was a member of a rich family that were ruined soically and fiancilly by a particularly doughey Freetrader with a truely worthless gizmo that costed them their entire fortune and the respect of their peers. In meaning, that what Chaeron did was more an act of revenge then an act of law, the Freetraders being guilty of legit woes not withstanding. Though it's unlikely to make Freetrading fully and freely legal again for clear-cut reasons, the heroes now aim to see if they can get Freetrading at least to be something that is legal but carefully regulated to discourage bad eggs from doing whatever they want ever again and reforming Freetrade of it's criminal tendingcies. However, Saetha was already arrested by Chaeron and the police force he works for, The Turellex Regulators, and is being put on trail. Can our heroes save her from being made to face punishment she herself doesn't deserve, all the whil get some very unexpected help from the subjects of the very project that killed Freetrading?
Scenes
Story of the Testlancers/Thex Goes Rogue
(Pending)
Yesman Chaeron's Story
Oranos
Freemond: The Shell Lougers and the HA! So glad I have a chance to meet you after I heard so much from Saetha! Do you have ANY idea what's going on?
Lord Shen: I'd say so. You Freetraders really ARE unlawful jerks.
Freemond: D'oh, not you people too! Look, I know some freetraders find "being law-abiding" to be opitional for their business practices, but that's what comes with being independent manufacturing entrepreneurs. We manufacture and sell whatever we wanted, and sometimes, if left unchecked, can automatically lead to corruption. I had aimed to fix that problem, by all means... But I made a mistake. I placed that responsibility in the coils of Chaeron. When we first met, he said his name was Chaeron Fakhey Freegrader. At first, I found him familiar. But by learning his real name... I now know why he did this.
Skipper: What're you talking about? He brought down your criminal operation.
Freemond: IT DIDN'T START OUT THAT WAY, YOU IDIOTS!!! ZIGMOND FREEPOWER FOUNDED THE FREETRADERS AS A FRESH NEW TAKE IN ENTREPRENEURSHIP AND CAPITALISM!! HE NEVER, EVER, INTENDED TO MAKE IT CRIMINAL IN ANY WAY!!! IT'S JUST THAT, THE NATURE OF PEOPLE COULDN'T BE TRUSTED WITH AN OTHERWISE GREAT IDEA?! Alot of great things are ruined by the incompidence and self-desires of people. I WANTED TO CARRY ON HIS LEGACY!!! BUT I OVERLOOKED CHAERON AND HIS FAMILY!!!
Skipper: SO THIS IS THE NORMAL WAY TO TALK!! GOOD TO KNOW!!
Freemond: WELL EXCUSE ME FOR THINKING YOU HAVE BAD LISTENING SKILLS!!!
Lord Shen: ENOUGH OF THIS NONSENSE!!... Mister Traeger... Explain to us why you're suddenly so worked up about him? When we initionally encountered Chaeron, he was only an enforcer doing his job. Why bother trying to shift blame on him?
Freemond: "Do you promise of stop trying to accuse me of trying to pull your legs even when I am in NO POSITION TO DO THAT?!"
Zosimo: "Well, then tell us about Chaeron as honestly as you can and we will judge for ourselves."
Freemond: Very well.... You likely already know his real name since you talked with him first. So I'll just cut to the chase.
Flashback
(Freemond): You see, the Litheringsnakerson Family was Noel's biggest capitalist family, and like us, they aimed to be big names. But that would be ruined because of this one freetrader who was far from ideal. See, a con artist member sold the Litheringsnakersons a product that could solve many problems in their community. However... It was proven useless. The Litheringsnakersons became utter laughing stocks, and became inmeasurely broke. Then, Chaeron would eventually came into the scene and maintained a great hatered for what that one guy had done. Then Chaeron came in for an internship representing an institute for law called the Turellex Regulators. He went uncover, and then, he tricked me into approving that project that would be used to ruin Freetraders and end Freepower's legacy in a bitter end.
Present
Freemond: Now, I sit in this cell feeling stupid and wondering why I never saw it coming. All this, because of a con artist that SO HAPPENED to be a freetrader, ruined his family's legacy so long ago, the details have become fuzzy to all, but the Litheringsnakersons. Even I barely have all the details. All he wanted was revenge against us.
Icky: "..... Well that's just it. Sure, this one guy may be a dick, but he was a dick that was empowered by freetrading!"
Lord Shen: And another thing is that you took his advice on making that insane project to begin with! That hardly makes you a true victim!
Freemond: "Why are you people still against me? Freepower never intended to empower people like that con artist!"
Po: "Well that depends. Was the con artist punished for what he did?"
Freemond: "..... Well, no. That conman was an entirely independent freetrader and not afiliated with a group."
Gazelle: "Well there is your problem. A well-intentioned prospect allowed dishonest folk like him to take advantage of a free shot to make themselves money without any real effert on their part."
Freemond: "But-"
Hudson: "By all means, we get that freetrading was never meant to hurt anybody. But it's like you said. It was a good idea, ruined by the incompidence or self-serving desires of people."
Zosimo: "Sadly, I have to side with them here. To people like the guy who conned Litheringsnakerson's family, they don't see freetrade as a chance to make a difference. They see it as a chance to make a quick buck without the law on their ass and an excuse to scam people while being legally pardoned because, reasons. Apart from you, your group and earnestly honest freetraders, alot of them tend to be either criminals or tend to co-inside with criminals, as well as defilers of Teadr 1 tec, profeteers that often tend to either try to introduse tec to primitive or not yet advance enough worlds, war profeteers and weapons sellers, among many other problems, all motivated by one thing: Money. Hate to sound like an anti-money nutcase, but money has been called "The root of all evil" for a reason! Money, is linked to need, and need, is attached to desire and want to get that need for their interuptation for the persuit of happiness! And for some folk, they want that need so bad, they would break just about everything for it! Even something as ideal as Freedtrading, is not ammuned to undesireables using it to get rich quick without abiding to a few simple rules! That being said, yeah, I get what your trying to say about that mess being Chaeron's doing, BUT WHO DID YOU THINK, APPROVED IT, SMART GUY?! Yer the one who accepted the idea, as suppose to, say, BOOTING HIS ASS OUT FOR SUGGESTING IT?!"
Freemond: "WHAT, WHAT, WHAT ARE YOU SAYING?!"
Skipper: "We're saying that Freetrading was too utopian for this universe. We're talking about the same universe that brithed the likes of the VA, dark Magelo wizards, and the occational bad attatuded critic! This is also, the universe, mind you, that had an era where criminals basicly had a universe-wide field-day! Did you or Freepower really thought Freetrading would stay pure in a universe like that?! And please don't tell me you assumed that Chaeron was a one time thing, did ya?!"
Freemond: "....... (Quietly) Freepowers........ What have you done?......."
Icky: "Ending up inventing something a crud load of assholes and asswipes took advantaged of and ended up out-numbering legit good ones like our old friend Saetha?"
Freemond: "...... You're all right...... I belong here."
Warface Gulch/Meet The AUU Reds and Blues
Warface Gulch
Red-Violet Spartan-Like Soldier:... Hey?
Golden Spartan-Like Soldier:... Yeah?
Red-Violet Soldier:... You ever wonder why we're here?
Golden Soldier:... One of life's great mysteries, really. Two expansive families feuding for years to the point of war, Noel becoming a near-lawless world infested by aliens and grunts of our origin that only fight because they lost sanity, and these mercenaries bugging us on a regular basis... Makes you wonder... Why ARE we here? Are we the product of... Some cosmic coincidence, or... Is there really a God, or Gods, or God wannabes, watching everything? You know, some grand plan in the grand scheme of things?... I dunno, man, but it kinda keeps me up at night.......
Red-Violet Soldier:...... What? I meant why are we out here in this canyon? Warface Gulch is hardly anything to the family anymore.
Golden Soldier: "Oh, that. I don't know, I don't even remember that far back. I swore, I woke up inside of some lab chamber this one time and the next thing I knew, I came down here."
Red-Violet Soldier: I thought it was just because we caused a family member's death by abandoning him and lied about it, then ended up assigned here. Have you been drinking the hot spring water again?
Golden Soldier: No! I mean... Maybe? I mean, what are we even fighting about?
Red-Violet Soldier:... Beats me. We've been doing it for generations. Maybe it's all part of these gods' plan.
Golden Soldier: Maybe.
Red-Violet Soldier: So, where's the recruit?
Golden Soldier: Told him to fetch the elbow grease Kernel told me to get.
Red-Violet Soldier: You mean headlight fluid.
Golden Soldier: You daft? We have to clean up after that poo water incident last week.
Red-Violet Soldier: Oh, I just figured the Curacaober needed headlight fluid.
Golden Soldier: Oh, it does. But Pez got them fixed yesterday.
Red-Violet Soldier:... Didn't Kernel tell you to do that?
Golden Soldier: He's our robot, he has more brains with machinery than me, so he's basically a slave.
Bronze Robot Spartan-Like Soldier: (In different language) ("I'm standing right here, idiot!")
Golden Soldier: "Awww, thanks for the compliment, Pez. You'll get a nice oil bath for that."
Pez (Robot soldier): ("I'm not even that kind of robot!")
Red-Violet Soldier: "Yes sirie, you are a lucky bot!"
Pez: ("Ugh! How could Viki give me an Eramuish speech box for Usuablothian idiots?") (He left)
Golden Soldier:... You'd think he would've been speaking normally by now.
Aquamarine Spartan-Like Soldier: (As a blue Spartan-Like Soldier watched them through a sniper rifle)... What're they doing now?
Blue Soldier: "I just told you awhile ago, they're just standing around, and talking."
Aquamarine Soldier: "..... What are they talking about?"
Blue Soldier: "I don't know, man. Red stuff, like how they f*****g hate us or questioning why we're in a box canyon."
Aquamarine Soldier: ".... Now what are they doing?"
Blue Soldier: You know, you could've just brought electronoculars.
Aquamarine Soldier: Yeeeah, Cart broke them last week.
Blue Soldier: WHAAAAT?! (The Soldiers below noticed)
Golden Soldier: OH, HEY GUYS!!
Aquamarine Soldier: HI, GUYS!!
Red Spartan-Like Soldier: WHAT IN SPACE HELL WAS THAT?! I'M TRYING TO GET MY BEAUTY REST- (Sees the two Soldiers above)... BLUUUMES!!!!! (Fires his blastgun as it's close range accuracy couldn't reach them) GO BACK TO THE BLUE MURKY CAVES YOU CRAWLED OUT OF!!!
Red-Violet Soldier: Uh, Kernel, you DO know that blastguns are close-range weapons, right?
Kernal: ".... Oh..... I keeps forgetten' that! THEN THE LEAST YOU GUYS CAN DO IS HELP!?"
Red-Violet Soldier: "Ugh. Sorry guys, Kernel's orders. (He and the Red Soldier with Pez began firing at the retreating blues!)"
Kernel:... GROUGH, WHY DIDN'T YOU DO ANYTHING YA GOOD-FER-NOTHING GRANANA?!
Golden Soldier (Grough): Because I figured they'd get away anyway.
Pez: ("Morons.")
Aquamarine Soldier: (They tumbled comically back to their base)... "CREED, I THINK SPYING ON THEM WAS A BAD IDEA?!"
Blue Soldier (Creed): "IT ONLY FAILED BECAUSE WE ENDED UP GETTING THEIR ATTENTION, BECAUSE YOU KEEP ASKING STUPID QUESTIONS?!"
Aquamarine Soldier: WELL WHY DON'T YOU JUST GIVE ME THE SNIPER RIFLE ONCE IN A WHILE SO I WON'T HAVE TO ASK YOU TO EXPLAIN S***?!?
Creed:... (Sighs and sings this)
Grough: ".... Preach brother, preach."

(Later...)
Metaea: (He was seen grumbling monstrously as he pulled up a holopad and used editing software to edit what he just heard comically)
Fake Command: This is Command calling Reddle Base, come in, Reddle Base.
Kernel: (Answers) This is Warface Gulch Outpost #1!
Fake Command: Please stand by for orders, Red Base.
Kernel: Go ahead, Reddle Command!
Fake Command: The Blumes have teamed up with the mercenaries.
Kernel: (Gasps comically) I KNEW IT!! I KNEW THOSE FILTHY BLUME WERE PULLING OUR LEGS!!!
Fake Command: Gather your team. We want you to stop them at all costs. This is a Level 1 Directive. Good luck, Red Base.
Kernel: One last question! Anything on that soldier poison I ordered?
Fake Command: No! Good luck, Red Base!
Kernel: What about those robot nuts?
Fake Command: No! Good luck, Red Base! Command out!
Kernel: Well, you don't have to be a bi- (Metaea shut the audio editor and left)
Reddle Base
Kernel: MEN!!! THE BLUMES HAVE TEAMED UP WITH THE MERCS!!
Grough: What? Why would they team up with the guys who beat us senseless?
Kernel: Is it not obvious? The Blumes dragged them involved into this to win the feud!
Simmy: I don't think they could do that, sir, they'd be dead if they tried.
Pez: ("The command sent to you sounded far too suspicious to be believable. Sounded chopped and edited. It's obviously a trap.")
Kernel: You're right, Pez! This is for the honor of our family! For the Reddles! FOR OUR ANCESTORS' ANCESTORS!!! LET'S MOOOOOVE!!! (This music played as they drove off)
Jellroll: (He came in) Hello! I came back with the elbow grease and... Where'd everybody go? D'ooooooohhhhhhhh, did I miss something impourent again?! CRAP?!
Wrath of the Metaea/Creed Discovers The Truth
Warface Gulch
Creed: WHAT, THE F***?! WHO WAS THAT MONSTROSITY?!
Tuck: HOW THE F*** SHOULD I KNOW?! HE ALMOST TOOK OUT BOTH THE BASES HERE!! WHAT DID HE HAD TO GAIN FROM WASTING BOTH BASES AT ONCE?!
Cart: Maybe he just wanted to have fun because he was bored or something.
Creed: You expect me to believe he wasted both of those bases because he was bored?! Even by your standerds, that's retarded?! There has to be a greater point then that?! But what?!
???: I think I can explain. (Another figure with a black and yellow tech suit came in)
Creed: WASHING!!! (They armed themselves)
Washing: Whoa, put, the guns, down!! I'm not here to fight you.... Not anymore.
Creed: Likely story, tough guy!
Washing: I came unarmed just to prove it. I can fight and defend myself without firearms you know- (Creed shoots him in the leg) GAHHHH, DAMN IT, YOU F*****!!
Creed: "GOT YA, ASSHOLE!! THAT WAS FOR THEX!"
Washing: "I am trying to warn you ungrateful manchildren about- (Gets shot in the arm by Tuck) GAHHHHHHOW?! F***!!"
Tuck: "BULLIARN'S EYE, MOTHERF*****!!"
Washing: Okay, if you idiots are done having your s***s and giggles- (Cart shot him in the crotch) (High-pitched voice) OOOOOOOHHHHHHHHHHHHHHHHHHHHHHHHHHHHH!!"
The trio laughed!
Cart: SCORE!!
Washing: ".... (High-Pitched) Ya know what? F*** this?! DIE OUT HERE ALL YOU WANT, YOU STUPID RETARDS?! GO AHEAD AND WAIT FOR METAEA TO EVENTUALLY COME BACK TO KILL YOU?! SEE IF I CARE?! (Limbs away pathetically)"
Creed: (The two laughed but he experienced a painful memory)... Metaea? Why... Why is that familiar?
Tuck: Creed? Are you okay?
Creed: WASHING!! WAIT!! (Washing stopped limping away)... I... I can't shake the feeling that... For once... You may be right.
Tuck: WHAAT?!
Cart: MY GOD!! CREED WAS SHOT IN THE HEAD BY THE BIG CRAZY GUY SO HE HAS STARTED TO SAY THINGS HE WOULD NEVER SAY!!!
Creed: "HEAR ME OUT, MORONS?! I hate this basturd's guts as you two do, but, if he was really nothing but a true f****r, he wouldn't've even showed up unarmed and get shot by us if it was just to f*** with us. He might know what that.... Thing, was."
Tuck: "YA MEAN HE MIGHT HAVE SOMETHING TO DO WITH THAT THING?!"
Creed: "NOT, nessersarly... Yet! He might've freed the thing or it was one of his freaky friends. Either way, we should-"
Cart shot Washing in the crotch again!
Washing: (Tom scream, higher pitch) F*** THIS!! I'M OUT OF HERE?! (Teleports out!)"
Creed: "...... CART, YOU IDIOT!!"
Cart: "Well you said he might have something to do with the scary monster man!"
Creed: "OR JUST AS MUCH HE COULD'VE WORKED WITH SOMEONE OR SOMETHING WITH FAR GREATER INVOLVEMENT WITH THAT!! HE, COULD JUST BE A MERCENARY WHO WORKED FOR THAT THING'S CREATOR AND HE WAS ASKED TO HELP OUT ANY THAT ESCAPED THAT THING!?"
Tuck/Cart: "..... Ohhhhhhhhhhhhhhhhhh."
Creed: "Ugggghhhhh, you retards are hopeless! We have to go out and find Washing!"
Tuck: "But he might kill us for what happened and-"
Creed: "Yeah good point, f*** that idea. But still, we have to find SOME other way to learn about that thing! Come on, you idiots! Let's go!"
Tuck: Well, we're gonna be boned if we stand out here. Bow-chicka-bow-wow!
Creed: Stop with the innuendoes and come on!!
Reddle Base
Kernel: Wow, was THAT a major beating or what?
Grough: But not in a good way that benefits us, obviously! Ughhhh, whatever! At least I was saved from a brutal death.
Kernel: Hmmph! Speaking of that, them dirty Blumes had nothing to gain saving us.
Simmy: To be fair, that maniac was attacking them too. At least those like Washing, Thex, and Carolia were focused on one of us. THIS guy was something else.
Pez: ("I sensed a lot of power and malarkey within his head that told me about Command, so that can explain his lunacy-")
Kernel: Pez! There's no time for doing your silly siestas! We don't sleep after lunch.
Pez: ("Robots do not sleep! Where did you get spoon-fed that s***?")
Kernel: (Laughs) Oh, Pez, you are so good at lifting the mood in dark times.
Pez: ("Also, Washing is arriving on our grounds as we speak.")
Kernel: No more jokes, Pez! We can't be laughing while we heal from this pummeling we just endured.
Washing: "Excuse me, gentlemen, perhaps you lot would be interested in- (Gets shot at by Kernal, Simmy and Grough) AHH, GOD, GOD, CRAP CRAP, CRAP!! YOU IMBACILES!! (Teleports away!)"
Kernal: "OH YEAH!! We chased off that merc good!"
Pez: (Sighs)... ("Idiots!")
Kernal: Okay, now, has anyone seen the new recruit?
Grough: You mean Jellroll? He's out picking up some elbow grease.
Kernel: GROUGH, YOU LAZY GOOD-FER-NOTHING DINGLEBERRY!! I ORDERED YOU TO GET THAT!! JELLROLL IS NOT A SERVANT OR A BUTLER!! THERE WILL BE NO FREELOADING IN THE WAR AGAINST THE BLUMES!!! YOU JUST EARNED YOURSELF 5 WEEKS OF TOILET-SCRUBBING DUTY!!!
Simmy: Uh, elbow grease isn't a tangible thing. It just means hard physical work, especially vigorous polishing or cleaning.
Kernel: Why do you think I need it? Last week's poo water flooding incident made this place smell worse than diarrhea!! That elbow grease we need to wipe off the smell. Like Billiam Wayes always said before he got soap poisoning when proving successfully that putting soap in a cussing child's mouth is stupid and the ones who think it's appropriate is stupid too, noble sacrifice, no detergent or soap is completely unreal.
Simmy:... He actually died of a heart disease, but I can agree, I'd risk my life proving the same thing, sir.
Grough: Kissass.
Kernel: WHY ARE YOU STILL HERE?!
Grough: I'm paralyzed from that fight earlier, remember?
Kernel: Idiot! Show no weakness every once in a while for God's sake!
Grough: I'd like to see you do the same if you have your spinal column ripped out. I literally cannot move, how the hell is that weakness?
Kernel: Sometimes ya just gotta work through the pain.
Simmy: "Well that depends on the level of pain, so-"
Kernel: "Can ya please not disect every expression in the book, Simms?"
(Later...)
Washing: (He failed to stop Metaea from recharging his power supply with his remaining Testlancers as they lay defeated) Uggghhhh, blasted beast.
ND: Ow! That guy knows how to wreck your s***!
NC: I can't move!
SC: Brother, will you just stop whining!! You all should've let me handle this!!
Nyork: WE WERE GETTING BEATEN INTO A BLOODY PULP, WHAT MADE YOU THINK YOU COULD TAKE HIM?!
Wyiming: You nincompoops always bicker and play the blame game every time we fail! Why don't you chaps ever learn to get along? Thex is still missing and Alfa is still vulnerable after his location was just leaked! Didn't help that simply warning him didn't do squat!
???: Have trouble? (Creed came in with Tuck and Cart)
Washing:... THIS IS A PRIVATE MATTER, YOU IDIOTS?!
SC: Wait, so those were the guys that shot your nuts off?
Wyiming: Ahh, bugger off!
Tuck: Whoa! Like the cute purple one's voice.
SD: What?
Tuck: Hey, baby! Looks like you're a girl who's got a lot to lose. Why don't I help you out by rocking those plus-size balloons and scratch a few things off our back- (SD kicked him in the groin as he wheezed) OWWWHOOO, MY FRIGGIN NARDS!!!
SD: PLUS-SIZE MY FATASS!!!... Wait, were you talking about my butt or my chest?
Tuck: Bow-chicka-oww-owwwww!
Washing: "AHEM?! Why don't you ungrateful cretens get lost?! This is our battle and your too defective for proper help anyway?!"
Creed: "Tch, well if your gonna be like that, then fine. We're going somewhere where we WON'T get our asses kicked."
The trio ran off.
SD: "..... Seriously, Washing?"
Washing: "THOSE IDIOTS ASSULTED ME WHILE I WAS UNARMED?!"
Wyiming: "Well that depends. Did ya do something to them that may've warrented the abuse?"
Creed: (The trio stopped overhearing the conversation) Well excuse us for giving the approbeate reaction to a guy that tried to mess with both bases for both teams! Also, I was listening until a certain idiot shot you!
Cart:... Tuck did it!
Tuck: Cart, what other idiot is present in this team? You're not fooling anyone.
Creed: Point is, I could've come along had Cart not decided to be a dumbass.
SC:... Wow, you idiots are pitiful. One's a dumbass, another's a potential stalker, and the leader is an asshole.
Creed: Hello pot, my name's kettle! You're black.
Cart: She's not black. She's gray.
Creed: I KNOW SHE'S GRAY!!! YOU THINK I'M COLOR BLIND?!
Tuck: "But you can still see grey color-blind because it's not a real color in the logic that-"
Creed: EXACTLY MY POINT?! NOBODY HERE IS, OTHERWISE WE'D NEVER TELL WHO'S A REDDLE OR A BLUME!!! My God, shoot me! (Cart did that) GAAWWW, MY PROSTHETIC KIDNEY!!!
Cart: Done!
Creed: "I DIDN'T MEAN LITTERALLY?!"
Tuck: "He was also asking god to do it, Cart!"
Wyiming:... That's sad. Why would you keep him around?
Creed: Because our AI is as dumb as bricks! I couldn't even get rid of him last week!
Cutaway
Creed: (He was flooded in sewage) UGGH!! VIKI!! GET CONTROL!!... VIKI, DO YOU READ?! THIS IS CREED FROM WARFARE OUTPOST ALPHA, OVER!! This is an emergency! You've GOTTA send a plumber as soon as you get this, please!! Tuck and Cart ended up flushing a grenade down the s****er after it wasn't working since the Reddles next door screwed up the plumbing and flooded the place with poo water last week thinking it was clogged, and it exploded and it's happened again!! I TOLD THEM FIVE TIMES, FOR KRAAN'S SAKE!!! Ugh, it's EVERYWHERE, VIKI!! IT'S EVEN COMING OUT OF THE WALLS TOO- (Poo water blasted in his face as he vomited in his helmet and he flushed it out) UUGGHHH!!! SEND, HELP, PUH-LEEEEEZE!!! WE NEED... I NEED A PLUMBER!! F***, AND SOME GODDAMN NEW RECRUITS, TOO, BECAUSE, I'M ABOUT TO MURDER THESE TWO!!! VIKI!!!! (This happened)
Viki: Heya, dude!
Creed: THANK YOU ARBASUS!!! VIKI, SO GLAD YOU CAME!! I NEED A PLUMBER!!
Viki: What?
Creed: I NEED A PLUMBER!!
Viki: Speak up, dyuuude!!
Creed: I SAID I NEED A GODDAMN PLU-
Viki: HAAAA, IT'S A MACHINE, GOT'CHA!! I'm not at the station right now, so leave a lowdown at the ding-dong! Biya!
Creed: REALLY, NOW?! (Sighs) Whatever! This is Creed, I need to-
Operator: You have reached the voicemail system.
Creed: AWWW, F- (His swear was cut by a stream of poo water) MEEEAAHHKKK!!! (He spits)
Operator: To leave a message, just wait for the tone!
Creed: I know how to leave a goddamn message!!
Operator: When you are finished recording, just hang up, or just press pound for more options.
Creed: Really? Hang up? No s***, PUN INTENDED!!! I WAS JUST GONNA KEEP TALKING AND DROWNING IN SEWAGE UNTIL SHE DECIDES TO CHECK HER VOICE MAIL!!
Operator: For delivery options, press 5.
Creed: I'M NOT EVEN CALLING ON A GODDAMN PHOOOOOONE!!!!
Operator: To leave a contact number, press 8.
Creed: JUST GIVE ME THE DAMN BEEP!!!
Operator: To page this number, press 6.
Creed: I'M DROWNING IN EVERYONE'S DINNER FOR THE PAST FEW MONTHS, CAMAAAAAAAAAAAAAN!!!!!
Operator: To repeat this message, press 9.
Creed: I WILL F*****G STAB YOU, COMPUTER PHONE LADY!!!!
6 1/2 Hours Later...
Operator: To mark this message as urgent, press 11.
Creed: THERE IS NO 11, YOU F*****G WHORE!!!
Tuck: (Sing-songy) Language! (Creed kicked him back in the poo water with comical gurgles)
Operator: To hear these options in Eramunish, press 2.
Creed: I, HATE, YOOOOOO!!! (Beep) UGH, FINALLY!!! I DON'T THINK I COULD'VE TAKEN MUCH MORE OF THIS!!! VIKI, IT'S CREED! I NEED A PLU-
Operator: We're sorry. This person's voice mailbox is full. (The dial tone was heard)...
Creed:...... (He roared like a T-Rex and was then seen comically raging out in the poo water in comical ways for a full minute)
Present
Washing: (Many of the Testlancers laughed hysterically at his story)... Okay, I admit... That was actually kinda funny! (Sternly) But that's not to say it has eased the fact you shot me in the balls twice.
Creed: "Well again, you were constinetly giving us shit and tried to take our bases. What did you THINK our reactions were gonna be?!"
Washing: "Well, if you had let me explained myself, I would've said it was part of a grand design!"
Tuck: "But, you're a mercenary..... All you guys tend to think about is money."
SD: "They seriously still think that?"
Cart: "Think what?"
Washing: ".... Okay, I'll be blunt. I'm not an actual mercenary. I, am a Testlancer."
Creed: ".... Is that a fancy name for mercs now a days?"
Washing: "No, you simpleton! A testlancer is basicly an over-seer of a product testing grounds for you artifitical beings to test out weapons as this all-out battle you have with the other team is not a real conflict. You're artifatcally created people cloned from random test subjects, vollentarly or drafted, and are litterally meant to kill eachother with whatever new thing we throw your way."
Creed: "Hold up..... You mean to tell me...... We're, clones, of real people, and that, we litterally exist, to kill eachother stupidly with weapons?"
Washing: "All in the name of freetrading. The termoiled issue is..... The project got exposed because, well, frankly, the guy who introdused the idea, turned out to be a double agent for a police force and used the project as evidence that the Freetraders are more criminal then legit."
Tuck: "WELL YEAH THEY'RE CRIMINALS!? They cloned people to have those clones basicly KILL eachother! How, how will the red guys react to this?!"
The Red group were secretly watching as they and the Kernel were awe-struck.
Washing: "Well the way I see it, there is no more point in trying to keep you deluded to be frank. You people would've start questioning the point of being there and why you rarely encounter with other soldiers anyway. Thanks to Metaea, better you knew now then never, frankly."
Creed: "Wait, but..... What about your rivalry with Thex?"
Washing: "It was an act, you idiot. Thex was a fellow Testlancer. It's just, she made the mistake of getting too close to you, so while you were still being in the process of being made, she implanted simulated memories of you bonding with her because she forgot the professional point of the Testlancers: Don't bond, with the test dummies. You lot are intentionally coded and made to be choatic, undispleaned, unlikeable, unredeemable, and just plain stupid messes meant for the purposes to test the effectiveness of weaponry! And we testlancers would monitor your interactions with the projects and even interact with you lot at times to test your ability to codenate with others."
Creed: "....... My...... My memories with her...... They're not real?....."
Washing: "Look, Thex was warned that this sort've thing will only complicate the matter and-"
Creed pointed the gun at Washing!
Washing: "..... Oh not this again."
Creed: "YOU BETTER BE JUST F*****G WITH US, YOU LYING SACK OF CRAP?!"
SC: (The Testlancers aimed their guns at them) Don't, do that!
Wyiming: Oy! Poor miserable Creed! Not wise to do that when we outnumber you 10 to 1. I advise you listen to him if you want to live.
Creed:... (Shrugs) Fine! But next time, don't send a single person to warn us. That's just bad planning.
Washing: I came unarmed. If we came together, we could've attracted attention, and you would've labeled it an invasion. I am good without firearms you know.
Cart: I don't recall you setting your arms on fire. You're not fooling anyone!
Washing: (Sighs) At this point, I'm done laughing at your silliness, Cart.
Cart: Didn't even know I was amusing.
Tuck: You were never that, Cart.
Creed: GET TO THE F*****G POINT!! DID YOU SEND THAT MANIAC AFTER US OR WHAT?!
NC: No! We just tried to stop it from reaching full power again, and failed miserably, if you hadn't noticed!
Washing: Look, I can explain everything!
Creed: You can explain nothing. You used us as target practice like the rest.
Washing:... Then ask yourselves this: Why do so many technological rogues come to this open wasteland where the only inhabitants are a bunch of bumbling idiots and delusional psychopaths? Why do they use you as target practice? Why are you all separated from the rest of your families when they could've used all the family members they could in this needless feud? In fact, why do you think they never talk to you? Again, you're clones of the REAL Reddles and Blumes camouflaged for testing grounds.
Tuck: NEEDLESS?! THE REDDLES ARE JACKASSES!!!
Washing: And what are you to them?
Tuck:... Jackasses?
Washing: Exactly. Even if you're not the real deal, do you even remember how your feud even started?
Tuck:... Noooooo?
Washing: Then what's the point of that feud? It's a needless one. Besides, I wanted Creed. He's in BIG trouble.
Cart: OH MY GOOOD!!! YOU'RE HIS DADDY!!! HE WAS HIDING HERE SO HE WOULDN'T BE GROUNDED!!! OOOH, YOU SHOT YOUR DADDY!!!
Creed: He's not my dad, retard!
Washing: No. You see, you're here because you were used like the rest of us that pester you. In fact, we pestered you as of recently for a reason. Before then, we used your family grounds as testing grounds. Practice. Something to test our experimental weaponry and equipment for patenting and distribution during times of greater conflict, like the VA and the Interuniverseal war as, popular exsamples. We worked for people known as Freetraders. Entrepreneurs who manufacture and sell things independently. It had it's unavoidable controversies and hints of a criminal underworld, but that's what comes from a line of work like that. WE were a specific group that tested the equipment in the battlefield. Our director chose this planet as a good verses practice ground. A world of feuding families is perfect for testing Freetrader products. But, to avoid legal issues and lawsuits, we made artificial beings with the two families' DNA to cloak them and make them look like they were still fighting each other. Later, our director had something new that changed everything. During the Twilight of the VA, since going into grief since his wife died in action, he wanted to create an army using AIs. He lived during the times when this feud even started, as he became an Omnican to ensure he lived long enough to make this dream work. But due to AIs being taxing to manufacture, he could only get the one, and he needed more to continue his experiments.... So... He got desperate.
Creed: What do you mean?
Washing: They tried to copy it, but they couldn't do that either. All AI are based on a sentient mind, and the Director had a theory: He thought, if they couldn't copy it, we'll have to do the next best thing.
Creed: (He suddenly succumbed to more torturous migraines like the ones from the battle with Metaea)... They... They tortured it!
Tuck: WHAT?!
Washing: Yes. They split it. Just like a sentient mind when it's broken. It fragments. It fractures itself to protect itself. It's like reverse-engineering a multiple-personality disorder. The original AI obtained by the Director was called Alfa, and by exposing the fresh new AI core to his DNA, he became based off of his mind. This was how all the fragments started out. They were born when they presented Alfa with scenario after scenario of stress and danger. When it started to fragment, they harvested those fragments. And that's what me and my fellow agents were fitted with. The ones that you faced regularly. Us and others like Ohioa, Iwoia, Iriho, Geoegia, Arizontle, Aluskia, Connoricut, Illinais, Utanah, Marynland, even Thexus, and the one you just met? He was Miane. We now call him the Metaea. We eventually tested these new AI fragments, on your family grounds. But the fragments were the most problematic of the Freetraders' experiments. See, the fragments were just exhorted little pieces of purified compartmentalized emotions. None of them were a full personality. Some were good, others were bad. The first one to come out was Bravo. The fragment memory of the Director's deceased wife. This is currently what you know as Thex.
Creed: Wait... MY EX-GIRLFRIEND WAS AN AI FRAGMENT?!
Tuck: Hah! Robosexual up in this bitch!
Creed: Shut up, Tuck, Cart was in love with our old talking tank, so don't turn it on me. Besides, many of us in this gulch have cybernetic composition for obvious reasons. Now just let him finish so we can find out what the f*** is going on!
Tuck: You're listening to the guy who just said was using our families as target practice?
Washing: NOT ALWAYS, I JUST SAID IT!!! NOW WE DO IT JUST TO PROTECT WHAT THE METAEA WAS AFTER!!!
Tuck: SO THIS IS THE NORMAL WAY TO TALK!! GOOD TO KNOW!!
Washing: WELL EXCUSE ME FOR THINKING YOU HAVE NO LISTENING SKILLS!!!
Creed: They're just idiots, so ignore them.
Washing: (Groans) Anyway, where was I?
Nyork: The other fragments?
Washing: Right. Charlie was Alfa's deceit when it tried to trick it's way out of it's torture. Delta was it's logic that was fragmented to protect Alfa from analyzing what was happening to it. Foxtrot was the sorrow and haggle that made it constantly bargain itself out of the torture, Golf was the fear it had to fragment off to avoid going out in the AI equivalent of a heart attack, Hotel was the Trust that was fragmented when Alfa felt betrayed, Indira was the happiness fragmented away when it felt it could never be happy again, Juliett was the diligence and anticipation that was fragmented to prevent it from being more proactive, Kilo was the desperation that was fragmented when it tried to call for help through comlinks, Lima was the calmness it needed to try and make good on what it was doing so it could concentrate, Mike was the joy it tried to use to think happy thoughts to calm itself down after that, Noranember was the frustration and anger it had when it couldn't figure out what was going on, Oscar was the anxiety that made it crazy and go mad whenever he failed to do something about the torture, Papa was the sadness it had when exposed to all this torture, Queben was the spirit, courage, and hope that made it determined, Romeo was the creativity and ambition it had to remove to keep it from getting too determined to endure or think, Sierra was the desire which made it want to stop being tortured, Tango was the willpower that was fragmented to keep it from having free will which would jeopardize much, Uniform was the modesty, xenophobia, and prejudice that had to be fragmented to keep certain employees like sentient animals and certain races from disgusting him as well as to have him trust his torturers, Victor was the bravery and determination that was fragmented to keep it from fighting back, Whiskey was the apathy that was removed to keep him from a state of depression and later suicide, Xray was the pain that it hoped hopelessly that getting rid of would stop said pain and couldn't do again, Yankee was the spite that made it an insulting annoyance, Zuru was the rage that had to go when it threatened to take over. And the most important and sensitive of all of them... Was Echo. It's memories.
Cart:... I'm sorry, can you speak Usuablothian? I don't speak... Whatever that was.
Creed: Okay, I follow, but what was the deal with Echo?
Washing: As they continued to torture it, with the clear and imaginable pain there is to removing each emotion that poses a threat, Alfa couldn't keep it's sanity and memories at the same time. Kinda hard not to go insane with memories as painful as that. So it had to purge them. That fragment became Echo. And I was just misfortunate to have it assigned to me.
Creed: So then you knew? You knew from the beginning what was going on.
Washing: Mostly. They never told anyone, not even us Testlancers, what they were doing in the AI labs. I got flashes when they installed Echo into me. Memories of what the Director did to it. Like Alfa, I couldn't keep my sanity in check. It was like I was experiencing that torture, just like you did when confronting the Metaea. Echo went insane because it was meant to due to all the horrible experiences it had to shed to survive. That's why I had to have it removed to keep me from going mad.
Creed: Did they know you had the memories?
Washing: Never said a word. But they clearly had suspicions. I couldn't let them put another AI in my head because I was afraid I couldn't hide what I saw from another AI. But it ironically made them think they could trust me.
Tuck:... So what does this have to do with that Metaea guy?
Washing: When I woke up, I learned Thex tried to get the Echo fragment and turn it into the authorities as the memories provided literally everything regarding the torture, because she suspected the project had a traitor in their ranks that was manipulating the Director for something unspecified but undeniably evil and the memories provided investigative material to find out who it was. But she disappeared, and the Echo unit went missing. Then I discovered that not only were all the fragments were missing, but someone had taken them. I searched the abandoned Testlancer area on Planet Creed looking for answers. I found them from records in the Director's assistant, Yesman Chaeron's office, and now I can confirm them. Now that you and I experience the same pain when confronting the Metaea... I now know where they are. Metaea has them. Chaeron was the traitor. He wanted revenge for his family to punish the Freetraders for the actions of one bloke that scammed his ansisterial family and destroyed their livelyhood. The deed was, relitively recent. The head of the Freetraders, Freemond Traeger, has been imprisoned and freetrading has been outlawed. Chaeron gave Metaea all the AI so they could never be retrieved. He has all of them... All... Except two. Alfa and Bravo.
Tuck: "But why would he give those fragments to that, thing?"
Washing: "Obviously, he figured that in return, Metaea would go out of it's way to destroy creditable evidence that would've ineditcated that the Freetraders, albeit apart from even accepting this idea from the start, were victims of Chaeron's own scam against us. This project only existed so he can prove the Freetraders', unfortunate follies and the flaws of freetrading being more criminal then what it's creater had meant. As much as I well understand where Chaeron came from, the fact of the matter is, Metaea's existence is his fault, the director's stupidity and Freemond's blind quickness to accept the idea aside. Even then, there's no garrentie that Metaea would be satisfived with our destruction. Like any AI, espeically one as tortured as what Metaea processed, he will soon turn for a far darker ambition for revenge. In cause of this, we choose to worry about Chaeron at our leasure, after we stop and restrain Metaea."
Creed: Well, we know where Bravo is, but... What about Alfa?
Washing: Well, that leads to the most important part of all this. After the first attack on the HQ, they relocated it. They knew the two AIs would just convince their Testlancers to come looking for Alfa again. So they put them both in places where nobody could find it.
Tuck: And where could that possibly be?
Washing: We don't know where Bravo is yet, but I can answer where Alfa is by saying the Director's real name: Leoroldeon Tyle Creed.
Creed:... THAT'S MY NAME!!!
Washing: Yes. It explains many things. It explains why you can seemingly live without a body.
Creed: Because I'm a ghost?
Washing: Not exactly. I won't deny they exist considering there's been documented confrontations of such, but that's not what you are. It explains why you were stuck in some useless canyon where the two feuding families hardly go to anymore. Why you're in love with Thex. Why you obviously have the same name. In fact, the one you know as Captain Buch Flowergood, was one of us, and went by the codename Floridia. Creed, you're not a ghost. You're one of them. You're an AI.... You, are Alfa.
Creed: "..... Are, you, freaking, kidding me?"
Tuck: "I know! The VA's gone, so, these AI things are pointless now."
Washing: "Hence why this was a thing in the Twilight Hours of the VA, the year before the year that would hold the day of their downfall by the Lougers. The director realised that he tormented an AI.... For virtually nothing. Hence why he came to put the majority in the AI in the prototype of the soldier series that'll never come to be. What we now know, as Metaea."
Creed: "..... How long, has this project went on?"
Washing: "A good while back before the VA even became a thing. And it came very quickly when Chaeron joined in on the first day."
Creed: "..... Freemond, accepted the idea, from a new guy, on his first day, WHEN HE BARELY KNEW HIM?!"
Washing: "Admitingly, it's kinda why the Freetraders' lack of proper rules and pecking order is vastly unpopular with some."
Creed: "..... OKAY, I'M PISSED AND CONFUSED NOW?! FIRST YOU SAID WE'RE CLONES, THEN YOU SAID YOU'RE NOT MERCS BUT TESTLANCERS, THEN YOU SAID THAT WE'RE ROBOTS?! WHAT, ARE YOU EVEN, TRYING TO SAY?!"
Washing: ".... Okay, everyone, do you see now why I didn't wanted to drag the test dummies here?!"
SC: "Okay, we'll simplafy the summery of that story for ya.... You are clones. We're Freetraders choosen to be Testlancers for this project.... And we've given these robotic suits of armor that serve as a means to hold the AI. And in your case, those suits, are litterally part of you..... Understand?"
Creed: "...... Thennnnn..... How, did Washing get AI into him?"
Washing: "(Annoyed) WITH THE SUIT, IDIOT?!"
Creed: "Okay, okay, I was only curious!"
Washing: "So, I hope this relieves any accusations about what happened to Thex."
Creed: "Well, then I can assume either that thing or Cyron-"
Everybody: "Chaeron."
Creed: "What the fuck ever, has something to do with what happened to her! Either way, we need to find Thex, see if we can subdue that fucking thing, and if we can, hunt down that son of a bitch Zogon-"
Everybody: "CHAERON!"
Creed: "WHAT THE FUCK EVER, and kick his ass?!"
Washing: "He's a serpentnoid. He tecnecally doesn't have an arse."
Creed: "What?! Alchourse snakes have asses?! Where the hell do you think their shit comes from?!"
Cart: I assumed it came out of the tips of their tails.
Tuck:... Okay, now I officially don't wanna think about it.
Washing: That makes a lot of us.
NC: Well, if we're done here, I take it you guys are in?
Creed: "Well we may as well. I mean, it's not like the Red-heads would come along."
Kernel was heard yelling in the distence insulting Creed but Simmy and Grouch kept him from doing something stupid.....
Creed: "...... The red dudes were spying on us this entire time, were they?"
Washing: "Me and my team picked up their signitures before this conversation even got started. No surprise you didn't notice their presence."
Creed: "Well what're we gonna do about them? Even if they know everything, they still don't like us."
Washing: "Oh don't worry, we each have seperate Testlancer bases for us to use. You don't have to interact with them too much. (Quietly) It would be a bloody dishastor anyway."
Kernel: FREEZE, DIRTBAGS!!!
Simmy: Wait, we're still fighting them after all we heard?
Kernel: ALL I HEARD WAS A WAY TO DISTRACT US FROM OUR DUTIES TO OUR FAMILY!! JUST LIKE THEY JUST DID TO THESE BLUME TURDS!!!
Nyork:... Really?
Creed: Yeah, don't pay attention to him, he's clearly delusional.
Washing: "ACTIVATE KERNEL DISABLE PROTOCAL?!"
Kernel: "The Samhill are you talking abou- HE-GA-BURGER?! (Computer sounds are heard as Kernel fell down and became unconjustus)."
Jellroll: "OH MY GOD, WHAT HAPPENED?!"
Pez: ("Sleep protocal. It is design to put test dummys to sleep in an event of a rogue.")
Simmy: "Oh you know it's bad if even the robot doesn't know?!"
Pez: ("CAN SOMEONE WHO SPEAKS ERAMUISH TELL THEM WHAT I REALLY MEANT?!")
NC:... I can tell those Reddle clones treat the robot like crap because of their idiocy and low linguistic skills. I believe he was explaining that Kernel had a sleep protocol we were able to exploit that shuts him down in case he went outta line.
Pez: ("Oh thank you!")
Grough: THAT IS SO COOL!! CAN YOU SHOW ME HOW TO DO THAT?!
NC: It's DNA-activated, so, no.
Grough: DAMN!!!
Washing: When he wakes up, we must talk this out at the ba- (Explosions were heard as it woke Kernel back up in surprise)
Kernel: SWEET JIBBLY JIBLETS!!! WHAT WAS THAT?!
Warface Gulch
Kernel: (Metaea had blown up both bases as everyone including Kernel were shocked as he took out a bottle of water) This water represents my mercy! (He pours it all out)... I have run out of mercy!
Washing: "(Quietly) I still question on how he broke free from the sleep protocal that quickly."
NC: Metaea must've destroyed the bases looking for Alfa.
Nyork: Well, we got lucky he came to us.
Simmy:... Well, we got nothing else left to do. We're in.
Kernel: Ohhhh, no!! I still refuse to believe this clone bullcrap!! What kind of fool do you take me for?
Washing: It's not a bluff. Everything I said is true. You never noticed that you didn't have anything to do until a Testlancer showed up, or you made a call to Command?
Kernel: I'm never believing you, ya filthy merc!
Washing: Really? Think about it. Name one thing that ever happened to you that wasn't directly proceeded by Command calling you, or sending someone to your base, or when anyone else showed up.... One thing.... Anything?
Simmy:... You have to admit, he makes a good point.
Kernel: "OKAY SMARTASSES?! IF WE'RE CLONES, THEN SHOW US THE REAL THINGS?!"
Another Gulch.
The real teams are seen going about their usual ways as the clones and the Testlancers watch in secret.
Kernel: "........ Okay, hypotheticly speaking, let's say that clone stuff is legit. Why even do that when the real ones are right there?"
Washing: "Legal issues."
Kernel: "But don't the freetraders tend to say "Fuck to legel shit"?"
Washing: "There's a fineline between lawlessness and free enterprise!"
Kernel: "Well this Kleeon guy-"
Simmy: "Chaeron, sir."
Kernel: "Yeah, what's-his-name, considers those freetraders are criminals because of what one of them did?"
Washing: "That much was because the Freetraders' own lax ways of business without regulation, has ineditably backfired in an unpleasent degree. Freepower had never intended for the dishonest ones to grow like the vermin they are and give Freetrading a bad name to the point that now there exists a ban on it."
Kernel: "Well to be fair, it is likely that Seamon-"
Simmy: "Chaeron."
Kernel: "Thanks Sims, was likely upset about what this con man did. One guy or not, ya can't deny that he was encouraged with a free-pass from the law and due process because of how lax and free Freetrading is."
Washing: "Well again, Freetrading was never INTENDED for such follies!"
Kernel: "Well communisum wasn't meant to be bad neither, but when the wrong people got their hands on it-"
Washing: Let's not change the subject!
Kernel: And how do we know these guys are our DNA donors? They look nearly hard to tell apart given they wear color-specific standard-issue tech armor.
Washing: Trust me, those are you guys. Clones are just altered on a mental and physical level to make them not only easier to tell apart, but to avoid much insurance and, again, legal issues. Having a clone killed has less risks than killing the real thing. It brings class-action lawsuits, charges of murder, everything you'd expect happens when someone dies. In fact, you want more? (Takes out an oPad) Here's the info on all we did in regards to the two feuding families. (They grabbed it and took a look)...
Grough: Wow! There's Reddle and Blume bases everywhere in the Wond-Turellex System.
Kernel: OF COURSE THERE ARE, GROUGH!! IT'S A BIG WAR GOING ON FOR GENERATIONS. The fate of the system rests in the balance.
Grough: Well, it does, but... Not because of the feud. All the missions in all the different bases seem... Familiar.
Simmy: Apparently they set up bases in various locations within the system, and then they sent a Testlancer to use a new product of the Freetraders in the field of battle for... Testing purposes. Many combat-based products of the Freetraders were tested in this system in the midst of the feud. The clones are indeed just there to test the effectiveness of the weapons and it's perfectly blended within the feud. It says that "Simulation bases will present scenarios that may occur to those who use the products that have yet to be patented and distributed for independent profit".
Kernel: Simuwhatsen?
Grough: He means we're like lab vrats.
Kernel: But what about all we went through? Remember that incident with those rogue Waurmics and Xopplers that got in the midst of our territory and the horny Blume pervert got infected with a parasitic embryo?
Tuck: I'm right here, asswipe!
Simmy: Says that's Scenario #15.
Kernel: B-But what about the time when we were thrown back in time?
Simmy: First, that was just a bomb that caused us to THINK we went back in time. We were just knocked off into an apocalyptic sector of Noel. That's... Scenario #45.
Kernel: T-T-T-The time when we-?
Simmy: Scenario #27. Practically any scenario you can think we'd get into is here. In fact, they actually recorded how the whole feud started. Says that the feud started because... The two families were retaliating for rude bully acts like motor-oil wedgies, breaking every bone in one's body, hospitalizing people, and just being mocking jerks to each other. (Kernel was shocked while listening to this) As it continued, more violence became apparent as the two got along like segregated races. They did whatever they wanted to each other without the consequences, yet never avoided them as each side were notoriously vengeful. Every bad deed resulted in an even greater punishment, and it essentially became a constant loop of retaliation after retaliation. Whenever you burned someone into a vegetable, his family would burn the perpetrators' house to the ground. Whenever one was harshly demanded to do something they didn't deserve, the other would torture them in a publicly-embarrassing display based upon what the offense entailed. If physical abuse is used, then a retaliating assault will be twice as worse. Racism, slurs, hate crimes, bullying, anything morally unacceptable and downright offensive is no big deal to them. It evolved from simple feuding behavior and it turned into a straight up war. The feud is still just as bloody to this very day. To put it simply, they're an extremist version of the Olmfields and the MacTroys long ago.
Tuck: Ouch!
Jellroll: Yikes!
Pez: ("I always knew the feud had no reason to exist.")
ND: So you see why this has to be done? The project no longer has a purpose. The Villains Act is over, and there's no need for any of this to be a threat.
Kernel: "..... I can't believe it.... I'm just a knock off of a real person........ I'm a faker......... Our lives are...... A lie."
Creed: "Well how the fuck do you think we feel?"
Kernel: "...... Well, if the VA was done for, then..... Why did it continued?"
Washing: "The project itself predates the VA by a year."
Kernel: "Well okay smart guy, I meant, why have the project at all?"
Washing: "In laymens terms, because the idea of using an idiotic feud to test weapons seemed like a profetable idea to make money to a group as regulation laxxed as the Freetraders."
Kernel: "So basicly, you profeted from our suffering? Well no damn straight why your freetrader asses got banned! That's immoral?! And you can argue that it was all Seegon's-"
Simmy/Grouch: "CHAERON!"
Kernal: "Idear all you want, but who's fault is it fer accepting it?! Youe boss should've had his snake-ass fired instead of listening to him without suspicion that he was up to something!"
Washing: "Well please pardon Freemond for not being able to see into the future of what Chaeron's true intentions were!"
Kernel: "Oh, so what? Because we were borned from testtubes and cloning chamber thingamajings that we're automaticly not living things?! Does it matter if we were birthed or not, aren't we still people?!"
Washing: "Well obviously the Grand Council thinks so when they had Freetrading banned. I never figured they would actselly have a Clones' Rights Law in place."
Creed: "A clones' rights law? There's a clones' rights law?"
Tuck: "What's next, a robot rights law?"
Washing: "Well believe it or not, in most systems, yes."
Creed: "........ Oy. And all this happen because this Chaeron guy had his family conned by one of you Freetrade dudes?"
SC: Well, if the Freetraders EVER get reinstated, which seems unlikely at this point, changes WILL have to be made. But that's not important right now. What matters is that the Metaea is looking for the last two fragments. He already has the rest to keep Chaeron from suffering legal penalties for being just as guilty as the Director and Freemond, and if he gets those two fragments... None of us will stand a chance. He stole our equipment, too. They couldn't work just as well as in the glory days...
Creed: If you can even call them glory days.
SC:... Because an AI was needed to operate much of it's systems. Now the Metaea has all of them.
Tuck: THEN HOW IN THE NAME OF GRAFATUS' BEARD ARE WE SUPPOSED TO BEAT HIM?!
NC: That's what we tried to take advantage of before you showed up. Using so much equipment among so many AI fragments consumes a LOT of power. He went to that power station to try and replenish it's power. We were hoping to stop it from doing so, but... Well, you can clearly see where that went.
Nyork: The son of a bitch fights like a machine! He crushed us one-by-one.
Creed: Well, so much for being badass. Anyway, you never really spoke about how this 'Miane' guy came to be that monster. What's his story?
SC:... Well... Miane was a good and rather powerful soldier. He was our muscle. He had quite the ferocity to show the experimental products' efficiency in use. But... Remember Romeo?
Kernel: "Why "Romeo"? That name has no existence here other then being a reference to what this crazy other dimention has. Why not go for "Xoromeo"?"
Washing: "We did. We just abridged it to "Romeo" because..... It sounded like it could roll off the tongue easier then the extra two letters would've had been."
Cart: Speaking of fragments, which was was the Romao thing again?
Simmy: It's Romeo, and..... Okay, that's actually an appropriate reaction.
Creed: The fragment that was my ambition and creativity.
Washing: Yes. It was the fragment that seemed obsessed with something... Thought to be impossible among AI. See, AIs, due to being similar to a sentient mind, can go through a process called 'rampancy'.
Grouch: "Okay, we're still speaking Usabothian, right?"
Washing: (Annoying) I was getting to explain what I MEANT by that! (Normally) It's the same thing that occurs when a robot wants to be more sentient.
Simmy: "Well you could've just said that and not talk about "Rampancy"."
Washing: And I'm not digifying that with a respondse. Depending on the circumstance and programming, if this behavior appears.... Well, to make it less confusing for any idiots and attention ineffecticy fools among us. For robots, it's called a glitch because the mood swings and potential risks of the behavior are somewhat predictable. But for AI, it's called 'rampancy', because the effects of the behavior are unpredictable.
Tuck: "But aren't AI and robots the same thing?"
Pez: "(THAT'S BOTIST, IDIOT?!)"
Washing: To an uneducated fool like yourself, yes, there's hardly much difference. But to the trained eye, the differences can be seen, and could potaintionally mean the matter of life and death. In seeing rampancy in an AI..... It's like watching someone go mad. Well, worse then your little escapades in the scenarios.
Creed: "Assholes."
Washing: Not digifying that either. Back on point. You'll never know just what they'll do because they don't need to call specific data. There are 4 stages of rampancy: Melancholia which the AI becomes 'bored' and 'depressed' and wants to be something better.
Cart: "Awwww, Poor Metaea, he just needs a hug."
Washing: We've obviously passed that point, imbacile. Then there's anger. That's when an AI becomes so aggravated with not being able to change who it is and refusing to accept it, because their lives and their purpose would be better that way.
Tuck: "Well I'm sure there's like an anger management class for robots and junk. Maybe-"
Washing: We're passed that too, moron. Next is jealousy. This is when the AI becomes envious of it's own masters for making all the rules and feeling it should have what they have.
Kernel: "Well maybe if ya had started to treated that thing like an equil and-"
Washing: LOOK, AT THIS POINT, THOSE FIRST THREE STAGES HAVE ALREADY PASSED?! Speaking of which..... Then it inevitably comes to the last stage: Metastability. It's an albeit theoretical stage in which an AI can be considered sentient. It's theoretical because no AI has ever achieved that stage.
Creed: "And Metaea?"
Washing: "Caught in a grey area between that stage and the envy stage. Because it's AI is seperated into fragments, the stage can't be completely transition until it's put back togather."
Cart: "So wouldn't that tecnecally be 5 stages?"
Washing: "NOT, DIGIFYING THAT, WITH A RESPONDSE!"
SD: "Still a fair question, though."
Washing: "The grey areas between the stages are only activated if the AI is damaged or compromised in anyway. Ergo, with the main AI fragmented, well..... Here you go."
Tuck: "Well why is Not Xoromeo of Xorbeak litterature so dang determined to cause shit over it's bot thinky parts?"
Washing: Romeo was the fragment that was obsessed with this theory. The ambition within him made it even worse. Thus it corrupted him. He went through the three stages, and by the time he went to near-meta, that's when Thex discovered Chaeron's intentions. Chaeron struck a deal with Romeo: In return for reuniting him with all the AI fragments, he would keep them safe from anyone. Romeo didn't care about his traitorous ways because his rampancy made him mad. Thus, when Thex was caught before she could set things right, we were able to get the most powerful AIs away from Romeo as he brainwashed Miane by using his impulse to be more powerful than he was. Miane loved power in any technological fashion, and when Romeo used that against him... That's when he became the Metaea.
Simmy: "Why that name though? It sounds like someone badly mispelled "Metala" really badly and missed a few words."
Washing: The name is based off of the AI of the critically-acclaimed story Rampant of the same name that showed the AI's rise into rampancy in a way similar to how we'd be tormented into insanity. It was a really sad story and Miane's favorite book. So, Romeo is doing this to become sentient, and Miane just wants the power that goes with it.
Grough: Why would Miane even trust this crazy AI?
Washing: "Miane was, always unprofessional. He defelupted too much sympathy for the AIs. Ill-placed Sympathy, even well-intentioned, always leads to more harm then good."
ND: Also..... Apparently, they felt like they were made for each other. They seem to work well together.
Wyiming: DAAAAMN good!
Creed: "Well, if these AIs had the potaintional to be SO damn dangerious, WHY DIDN'T YOU DESTROYED THEM AFTER IT TURNED OUT YOU DIDN'T EVEN NEEDED THEM WHEN THE VA ENDED UP GETTING WIPED OUT BEFORE YOU CAN EVEN GET THAT FAR WITH THIS CRAZY PROJECT?!"
Washing: "The Director didn't had the gull to do so. The AIs' suffered enough as it were. Him flat out destroying it would've been like a parent murdering their own child."
Creed: "Well thanks to him not having the balls to kill off what is basicly something to put into a super-computer, WE NOW HAVE TO DEAL WITH THIS SHIT!?"
Washing: "Look, in the director's eyes, he wanted to amend his sins torword the AIs and give them a new life, even with the project for his army against the VA rendered moot. Now, it's not to say it was a well-hindsighted decidion, but we have to pardon him of not wanting to come off as cruel."
Tuck: "(Sarcasticly) Oh yeah, cause having a fragment corrupt one of your friends is CLEARLY the moral choice here!"
Meet Thex/Meet The Feuding Families
Grunt Territory
Blue Grunt: HEY, REDDLES!! We're guarding the s*** outta this wall! You suck!
Red Grunt: Your wall's easy to guard, try ours!
Blue Grunt: You don't even have a roof up there, you suck! What are you guarding it from, birds?
Red Grunt: You suck!
Blue Grunt: You suck! (They repeated it over and over)
Red Grunt: No, you do!
Blue Grunt: We suck! No you suck!
Red Grunt: Oh, never mind, you suck!
Tuck:... You cannot be serious. These brain-dead f*****s? This is a secure and potentially dangerous area, why would they-
Grough: Because they're stupid, that's why!
Creed: Come on, we need to find Thex.
Kernel: "Assuming she's alive, alchourse."
Creed: "Oh don't start this! We may be clones of people who blindly hate each other, but that doesn't make you less insufferable!"
Kernel: "Feelings mutual, dirtbag! If it wasn't for the NOT Mercenaries, we'd finished this here and now."
Creed: "Well Washing was VERY insistent that we put up with each other to stop our crazy robot problem, okay?"
Kernel: "But seriously though, what makes ya compident that this Sagon-"
Everyone: "CHAERON?!"
Kernel: "Feller isn't smart enough to just finish her off?"
Tuck: "Actselly, yeah... What if Chaeron axed off your girlfriend, bro? He wouldn't be very smart to not do so otherwise and expect these dumbasses to keep her actively locked up."
Creed: Well then he'd break his deal with Romeo. He promised to have Metaea get them, but the Testlancers made it hard for it. We just need to get to her before Metaea does.
Cart: And how do we get past those guys?
Creed: Washing said he and SC would provide a distra- *Smack*
Blue Grunt #2: AOW, WHAT THE F***, THAT HURT!!!!
Creed:... Or not.
Blue Grunt #2: (As SC beat him up) OW, OW, ARBASUS, OW, STOP IT!
Tuck: Uh-oh!
Blue Grunt #3: (As Blue Grunt #2 continued getting beaten up)... So, did you watch the battleball game last night?
Red Grunt #2: Yeah, go Reddles!
Blue Grunt #3: F*** that, Reddles suck.
Blue Grunt #2: NOW YOU'RE SHOOTING ME!! GIMME A BREAK, THIS SUCKS!!! WHAT THE F*** DID I EVER DO TO YOU?! C'MAAAAAANNNN!!!!
Tuck: WHAT THE F***, ARE THEY DEAF? (A blast went right past him) OH, THAT YOU HEARD?
Simmy: "Yeah, safe to say that these guys are defects."
Kernel: "But at least they won't be hard to fight."
Red Grunt #3: GET THE MOTION-SENSING MAGNETIC PROPULSION CANNONS!!!! (They popped out) GET THE AWESOME GUNS!!! (Stolen hybrid weapons were wielded by the Grunts) GET THE AWESOME VEHICLES!!! (They get out sci-fi military vehicles) GET THE DIGITECH!! (That activated)... LET'S F*** THEIR S*** UP!!!
Grough:... You were saying, sir?
Kernel: "DON'T YOU SASS ME?!"
(Later...)
Cart:... Wow, this place is more boring than I thought.
Tuck: And we're supposed to find Thex in here?
Washing: This was a facility used to archive any form of Testlancer equipment and machinery. A warehouse if you will.
Cart: You cannot wear a house! That's just silly.
SC: He means it keeps resources!
Creed: Let's just hope Metaea wasn't here before us.
SC: If he was, then I'm pretty sure this place would be more of a wreck than Pharagu.
Kernel: Well, let's hope that Thex isn't as aggressive as she used to be when we find her.
Cart: Yeah, I think I will sit in that watchy room up there. Thex usually startles me.
Pez: ("Gee, I wonder why!")
Jellroll: I'll see if they have any C&C Vendor Synthesizers, I'm starving.
SC: Why would they be in a military warehouse?
Jellroll: I dunno, don't you Testlancers get famished when fighting most of the day?
Washing: Not for junk food, we don't.
Jellroll: Well, any food is good enough for me... Except for veggies. I HATE veggies! (He left)
A screech was heard!
Jellroll screamed!
Kernel: "AW SHIT, METAEA'S HERE?!"
Jellroll: "NOT METAEA?! KILLER VEGGIES?!"
Creed: "The fuck?!"
SC: What do you mean killer veggies?!
Jellroll was seen runing away as giant vegitable monsters slithered forth!
Everyone: "SON OF A BITCH?!"
Everyone runs away!
Kernel: "HEY WAIT A DARN SECOND?! Why are we running away from vegitable monsters, when we have, guns?!"
Silence.......
Creed: FIRE! (They fired and tore the killer veggies to shreds)... Washing?
Washing: Yes?
Creed: WHAT?! WHAT WAS THAT?! WHY WOULD YOU KEEP THEM AROUND?!?
Washing: "Oh, those things were from an unrelated project from a Freetrader that wanted to create a means to end world hunger in poverish planets.... With less then ideal results."
Creed: "..... Any, OTHER freaks of Freetrading we should worry about?"
Washing: "Let's just say, there were, alot of ambitious projects involving genetics that were, less then ideal. And, I advise we don't take the time to meet all of them."
(Cart): Unless we run into them by accident.
SC: Let's just find Thex and get this over with.
Creed: I think I already found her. (They found a capsule)... Now, Carolia, I know you hate her, but remember she is the fragment memory of your mother, so you need to give her some slack and treat her nicely.
SC: She's still not my mother, so don't tell me what to do.
Kernel: Wow, you are quite the grudge-holder.
Creed: Alright... Here we go.... (They activate the console but then it blasted open shocking everyone as a black armored female figure came out)
Thex:... Alright.... So who's first?
Creed: Thex, it's us! Just stay ca- (Thex knocked him off comically) DYAAAAAAH!!! *Crash*
Washing: Thex, calm down! We're here to- (Thex did the same to him)
Kernel: "Oh shit, the not-a-merc's gone crazy!"
Simmy: "Is it safe to assume Chaeron did something to her to make her flip out like that?!" (Thex's visor glowed red)...
Grough: THAT'S A BIG FAT YES!!!! RUUNN!!!
Kernel: AGAIN, WE HAVE GUNS!! (Thex resisted all the blasts)... Okay, then Plan B. RUUUUUUUNNNNN!!!! (They did so as Cart watched)
Grough: AW, CRAP SHE'S GONE BONKERS!!!
Simmy: I DON'T WANNA DIE!!!
Tuck: I NEVER GOT TO GET LAID!!!
Simmy: "OH EVERYTHING HAS TO BE ABOUT SEX WITH YOU, DOES IT?!"
Tuck: DEAL WITH IT!!!
Cart: Oh no, oh no, oh no! What do I do? There's got to be some buttons. (He presses one as the button scanned his finger)
Voice: DNA fingerprint not recognized. Access on all security servers denied and locked.
Cart: Aw, no!! CURSE YOU, TECHNOLOGY!! WHY WOULD ANYONE WANT TO INVENT SOMETHING AS STUPID AS DNA RECOGNITION?! (The group fought like this)
(Later...)
Creed got up and saw the group beaten.
Creed: Hey, Thex! (He threw a prop at her)... Why don't you pick on someone your own size? (It cut to Thex beating him with the prop) Ow! Ow! OW! Stop it! Thex, you are embarrassing me! Ow! Stop! Guys, are you gonna stand there or help? Ow!
Kernel: (The team stood there as Grough held a med pack on his crotch)... Nah, you got this under control, it seems.
SC: I DON'T GET IT! WHY CAN'T I BEAT HER?!?
Washing: Will you please get over that? She beat all of us to a pulp.
Cart: PLEASE JUST LET ME INTO SECURITY, MY FRIENDS AND MY BEST FRIEND ARE IN DANGER!!! GEEZ, ONE OF THESE BUTTONS HAS TO NOT BE FANCY!!! (Pulls up a radio and called Washing) Washing, don't be mad, but, I can't be able to get this stupid thing to work because of that fucking stupid DNA recogition shit!?"
(Washing): "The security protocals need DNA recogniton- OH BOLLICKS?! WHY DID WE LET YOU INTO IT AND NOT SEND A PROPER TESTLANCER UP THERE?!"
(Later...)
Grough: (They were being escorted into a carrier vehicle by Reddles similar to the Red Troops of RvB Season 14 Episodes 6-7) OKAY, WHAT THE HELL IS GOING ON?!?
Kernel: WE WERE IN THE MIDDLE OF AN IMPORTANT MISSION!!!
Streeter: Well, being with Blumes and the fact that you guys are supposed to be dead suggest otherwise.
Simmy: Dead?... Wait... Did our clone donors get killed?
Soobe: Clone... Donors?
Streeter: Don't fall for their lies, Soobe!! They're clearly imposters posing as bro and his idiot friends.
Kernel:...... Bro? One of them was your brother?
Streeter: What are you, stupid? How can imposters not know who you're impersonating?!
Grough: Because we're clones of those guys, duh!
Morgenski: Then you're clearly the same, but the REAL Kernel wouldn't be THIS stupid. You're not fooling us, gentlemen. You're coming with us to Amily.
Kernel: Oh, yeah? (Takes out his blastgun) How 'bout no?
Mounty: (He got out a massive incinerator cannon) How 'bout yes?
Pez: ("How about go f*** yourselves, d***heads?")
Mounty: Oh, we'll see who's a d***head when I sell you for scrap.
Pez: ("OH NO, A MULTILINGUAL!!! BLAME THE IDIOT LEADER!!!")
Tarry: "Wait, sir!? What if they are clones...... Just, very, defective clones?"
Mounty: "...... Actselly, I can see that being an attempt by an incompident mad sciencetist to try and use them to try and trick us into being henchmen or something."
Grough: "Well, we are clones, but not because of a dumb mad sciencetist! How familior are you guys with "Freetraders"?"
Morgenski: "Ya mean those criminals that pretend to be free entrupenors?"
Simmy: Well, they had this project that involved your family being used to camouflage us clones made as simulation bases to test their products with these Testlancer guys, in a way to make them look horrible as revenge for some snake guy or something. We're clones of the guys you know.
Streeter:... My God!... THAT MEANS THEY CAN HELP IN THE WAR AGAINST THE BLUMES!!!
Pez: ("Oh for the love of God!")
Streeter: Tarry! Play the tutorial!
Tarry: Yes sir! (He played something like this)
(Later...)
Pez: ("That was clearly an amateur tutorial film. The worst piece of crap I have ever seen.")
Mounty: Hey, it was a bonding exercise for the family.
Streeter: Regardless, ALL Blumes we destroyed are in the streets of our capital for fellow Reddles to look and laugh at.
Simmy:... Poor little guys.
Streeter: POOR LIL' NOTHING!!! Lucky to know that my brother Kernel is alive in a way and is ready to continue the fight. REDDLES, VS., BLUMES!!!
Jellroll:... Like brother like brother, am I right?
Kernel:... ("Sweet, Kraan... Was I really that blindly into it?")
Streeter: Now, if you wish to meet the entire family, then you've come to the right place. I hope you can avenge your fallen donors well. (They entered the Reddle Capital as the society used Freetrader technology including hybrid weapons, teleporters, digital technology, advanced robots and vehicles, fancy computer pads and computer interface windows, holograms, shields, energy fields and lighting, and a giant tech tower, all red in theme and lights)... Welcome home, my brother.
Kernel:... This seems QUITE fancy.
Streeter: Some of it is salvaged from abandoned Freetrader warehouses. The technology inside has made us strong. We gotta war to win, son, and we need all the help we can get.
Kernel: "..... Look, I like to, but, I kinda have a bigger problem to deal with. Whether you believe me or not, there's this, really angry AI that processed one of the Test Lancer fellas and is trying to become sentient. Now, I still don't know why that's bad, but they seem interested to stop it reguardless."
Streeter: "Understandable. Then we'll help ya before it ends up with the Blumes."
Kernel: "Oh, don't worry, it's mighty dangerious to them too."
Streeter: "So a no-sider, eh? Well I smell a free-for-all right there!"
Kernel: "Look, I'm sorry for not speaking like what your brother would say, but..... DO YOU EVEN KNOW HOW THIS FEUD STARTED?!"
Streeter was gonna speak...... Then he pondered.......
Streeter: "......Admitingly, it was, kinda so long ago, no one remembers."
Kernel: "Exactly. So, the hating eachother thing is, kinda un-nessersary if you don't even remember what was even the point."
Streeter: "Well I didn't say I completely forgot! I, assume those Blumes did something!"
Kernel: "..... Look, to avoid having you hating me for because I would say something ineditably offenceive to you, I'm just gonna say it. I can never replace the Kernel you lost...... I'm no longer a proper Reddle...... Just a Freetrader created clone meant for a crazy way to test weapons that turned out to be part of a conspiratcy to have them banned by a very determined law absolutist because his kin, got conned by a Freetrader."
Streeter: "..... Kernel, even if you said something as crazy as saying that fighting the Blumes is crazy.... Oh don't get me wrong, I will over-react and be kinda offended, but I would never denounce you as my brother, clone or not. We have family members that said crazier things before, like our Uncle Jereddus who now lives in the caves as a hermit who said the real reason why we were fighting was because a very dishonest Freetrader scammed the both of us into fighting with a sales pitch of an ultamate weapon we never saw gone horrorably wrong and-"
Kernel: "Wait wait wait! What was that you said about yer "Crazy Uncle"?"
Streeter:... He lives as a hermit in a cave?
Kernel: Not what I meant, but I think what I heard before is exactly what you said. Well, hate to be a buzzkill, but what he said could've been true, and it might've involved them Testlancers. That snake guy we talked about may be involved. If we can find him, we can-
Streeter: Look, K, I admire your ambition... But Uncle Jereddus hasn't been seen for years and he changes his cave location every week. Said he was being followed by invisible jerks with guns.
Jellroll: Well, we'll find him. I think that the bad guy, whatever his name was, is planning something with you. We need to see the head of the family.
Streeter: That's what we were doing. You'll like Amily. She's got some BIIIG ovaries.
Command Tower
Amily: (She appeared similar to RvB Vanessa Kimball with major changes as she looked at a holotable showing a red map along with a red RvB Felix-like figure)... Hell yeah, we got them!
Other Figure: Never doubted you for a second.
Amily: GOOD! This war is worth everything we got, Felox! We don't need anyone raiding our tech havens.
Felox: "But alcourse, miss Amily. Tis a shame your brother isn't here to enjoy it with us, being the crazy hermit he became-"
Amily: "Hey now, I still care enough fer my brother that I don't take kindly yo smack talk about him, even if he claims to know what really happened that started the feud!"
Felox: "But alchourse, love. And we all know that the real reason for the feud is, rather mysterious."
???: Oh, we do. (The Reddle Clones arrived with their escorts)
Amily:... S... SON?!?
All Clones: SHE'S YOUR (MY) MOM?!?
Pez: ("What a twist.")
Amily: I, I THOUGHT YOU WERE DEAD!!!
Streeter: Turns out, this is a clone used in a crazy Freetrader experiment and reduced in intelligence.
Kernel:... How do I know you're my mom?
Amily: HOW DO YOU KNOW?!? SON, I TAUGHT YOU EVERYTHING YOU KNOW, AND RAISED YOU TO HATE THEM DIRTY BLUMES! You killed your first Blume when you were a year old.
Kernel: I did?
Amily: You did. Well, based on that clone stuff, your doner did anyway.
Simmy: Well, anything else?
Amily: Well, check this out! (She showed a hologram of his birth and life)... Believe me now?
Kernel:... That's kind of a hard thing to swallow.
Amily: Well, son, you ready to continue the war?
Simmy: Well, sorry to bust your bubble, Mrs. Kernel, but turns out, the feud was just crazy jerky circumstance. It started because you were both jackasses to each other and it evolved into war.
Amily: "(Stern) And what done gave ya'll the impression of that?"
Streeter: "Uh, I, referenced Uncle Jereddus, ma."
Amily: "..... Jereddus? Oh dag nabbit boy, you know your crazy uncle is, well, plumb crazy! Claiming he knew the reason of the feud because of being scammed into it by a "Free-Trader"! I always Jereddus was imaginative, but, we didn't figure it made him plumb crazy!"
Kernel: "Well, thing is, I'm, actselly was a clone that was used in an iffy project that had me and clones of the Blumes test out weapons owned by the Freetraders, monitored by some who volenteered to be Testlancers."
Felox clearly looks nervious....
Amily: "..... Yeeeaaaaah, I think we can safely say that these are clearly defected clones."
Grouch: "Saw that coming."
Felox: "Uhhh, excuse me, for a moment, I, I need to make the snake cry if you catch my drift! (Runs into the bathroom and locks it up!)"
Simmy: "..... Wow. He must REALLY needed that piss."
Bathroom.
Felox was turning on a radio.
Felox: "Codename CSL, Come in Codename CSL?!"
Voice: "WHAT IS IT, YOU IDIOT?! I am celebrating a victory party here?!"
Felox: "Sir, I hate to be the anchur of bad news, but..... It's the Testlancer clones.... That bloodly machine didn't kill them?!"
Voice: "WHAT?! But that AI said it would-..... I bet the Testlancers had something to do with this?! Make sure the clones do not leave these ground, NOR start having an enfluence on these people?! Understand?! Or you and Luca can FORGET about being free from family obligations, you half wit?!"
Felox: "Please give me a break, sir! I didn't PLAN for these clones to actselly survive! You were insistent that the bot would kill them?!"
Voice: "Well that doesn't mean it's useless. It's just that the Testlancers likely interfeared. Make sure the clones stay within the terratories, and I'll direct that machine to come after them from there?! Can I trust you and Luca not to screw this up?!"
Felox: "Oh whenever have I disappointed you?..... Don't answer that."
Reddle-Blume War/Fighting Felox and Luca
Jammer Tower
Felox: For Gods' sakes, loosen up, you pervert! At least your donor family will not feel dirty and incestuous that way. They may be expansive, but come on. Just get limber.
Tuck: How did you convince Amily to go to the capital?
Felox: Oh, puh-leeeeeze, easy as poe! I made up some sad story about how you all died heroically in battle. You should've seen it, I gave the performance of a f*****g lifetime! Got all broken up, threw in one or two dramatic pauses, and they ate it up like they were at a C&C's on Athomia.
Tuck: So how long have you and Luca been doing this?!
Felox: Wouldn't you like to know? I thought we were fighting here! (They continued)
(Later...)
Tuck: *POW* DAAH, YOU D***WIPE!!!
Felox: ROUND 1, FELOX!
Tuck: Oh, you are SUCH a toolbag.
Felox: (Chuckles) This is much more fun than I expected. After the Reddles and Blumes kill each other, I dunno what I'm gonna do. I just wanna savor this before I get to the juicy stuff. I mean, we've been playing those color-coded morons for years! How do you walk away after that?
Tuck: What about retirement?
Felox: Oh, yeah, I'll be stupid rich, but I'm still in my prime here! There's more to do. It's a BIIG UUniverses after all.
Tuck: Keep talking!
Felox: Well-.... Ohh, you'd like that, wouldn't you? I just realized I haven't seen your friends since your eavesdrop. I wonder if they're trying to get the JUMP ON ME? (He points his sticky detonator launcher at the unexpecting Reddles and Blumes)
Simmy: DAH, HE KNOWS!! (He launched the detonator at them)
Kernel: Aw, sh- *BOOM* IIIIIIIIIIIAAAAAAAAAHHHHHHHH!! (They fell comically and cartoonishly in soot)
Felox: You never learn, do you? You heroes are all the same, overconfident because of years of being in a cartoon setting. Good guys always win, bad guys always lose! WHY DON'T YOU JUST GROW UP?!
Tuck: I'LL SHOW YOU GROWING UP- (Felox kicked him in the groin) OHHHHH- (Felox punched him in the face as he fell)
(Later...)
Felox: You still don't get it, do you? The entire reason you sim clone clowns were allowed to live this long, it's because... (He scoffs) It's because you're all losers! Chaeron thought that you idiots would do more damage than those two families have ever done since the beginning. I mean, morons in charge of an army? Please, it was a recipe for disaster. Luca and I thought we'd let you rack up the casualty count and then kill you after a few weeks. Then... You did something even he wouldn't expect... You gave them hope. And with that came a whole new level of motivation, to fight harder, to die faster, hoping their sacrifice could make a difference. But in the end, it all means nothing, because as long as I'm too smart AND fast for you and your misfit friends... Then that's better than ANYTHING money can buy!
Tuck: I don't know, I'd prefer to be a loser than a rich nutjob like you.
Creed: (He appeared in a holographic avatar) You're telling me, he's got no idea what he's talking about.
Felox: What- WHAT IS THIS?!
Tuck: This is Creed. He's the AI that helps run my equipment.
Felox: What equipment?!
Tuck:... My helmet cam! (It's revealed that he recorded everything)
Creed: OHHHHH, SOMEONE JUST GOT F*****G BUSTED!
Lord Shen: (The Lodgers and HA aimed at the Jammer Tower with all they got) BRING IT DOWN!! (They fired at the tower taking it down)
Creed: Be right back! (He leaped into the communication grid)
Capital City
(Felox): (The transmission was seen on every TV in the city for the members of both cities to see)... After the Reddles and Blumes kill each other, I dunno what I'm gonna do. I just wanna savor this before I get to the juicy stuff. I mean, we've been playing those color-coded morons for years!
(Tuck): How did you convince Amily to go to the capital?
(Felox): (As Amily watched in horror) Oh, puh-leeeeeze, easy as poe! I made up some sad story about how you all died heroically in battle. You should've seen it, I gave the performance of a f*****g lifetime! Got all broken up, threw in one or two dramatic pauses, and they ate it up like they were at a C&C's on Athomia.
Amily: You son of a bitch!
(Felox): The entire reason you sim clone clowns were allowed to live this long, it's because... (He scoffs) It's because you're all losers! Luca and I thought we'd let you rack up the casualty count and then kill you after a few weeks.
Natan: Luca? (He and Amily looked at each other in shock)
(Felox): You gave them hope. And with that came a whole new level of motivation, to fight harder, to die faster, hoping their sacrifice could make a difference.
Pirate #1:... This is bad! (They teleport away)
Jammer Tower
Tuck:... My Gods, are you surprised? That's the first time.
Felox:... You... YOU'RE DEAD!!
Banzai: Whoa-ho-ho, wait a minute now, you don't do that! (They aimed their guns at him)
Kernel: Yeah... Those sticky detonators kick like a pronkes... But these freetrader-grade guns are QUITE lethal. (Felox put up his energy shield)
Felox: YOU ARE GOING TO PAY FOR THIS!!
???: No! (Luca came in) The mission is a failure. Protocol states we are to report to Control.
Felox:... Are you SERIOUSLY doing this again?! They're injured!! We can kill them, now!
Luca: No! We follow orders.
Felox: Yeah, no! No, no, no, foot down time. You much rather prefer that snake scold us more than before?
Luca: "Not nessersarly, but I think Chaeron would appresiate a warning in advance of his plan coming apart and-"
Felox: This is our last chance, and we are NOT wasting it. We're going to Plan B, blow up the whole capital.
Luca: Felox! You heard me. The mission-
Felox: F***, THE MISSION!!! MY F*****G GOD, WHAT IS IT WITH YOU AND ORDERS?! FOR ONCE IN YOUR LIFE, WILL YOU FORGET ABOUT FOLLOWING GODDAMN ORDERS?! IF WE LET THESE GUYS ESCAPE, THEY'LL BE STRONGER. WE DIDN'T JOIN CHAERON'S CAUSE JUST TO BE ILLOGICAL AND COMPLETELY LOYAL MINIONS!!!
Tuck: "That last part kinda makes you sound retarded."
Felox: OH SHUT UP!? DO I HAVE TO REMIND YOU IT'S THOSE FREETRADERS THAT RUINED US?!
SC: Wait, what?
Felox: I'm done letting you botch up each contingency plan I have! You're going to ruin our chance with this stupid loyalty of yours, and I won't have it. Are you going to run away and lose your chance to be given a new purpose for it, OR ARE YOU GONNA HELP ME WASTE THESE ASSHOLES BEFORE THEY GET THE CHANCE TO HEAL?! ARE YOU MY PARTNER, OR ARE YOU NOT?!
Luca:... (Sighs) I just know I'm gonna regret this.
Felox: Yeah, that's what I thought. Sink or swim. (The two attacked Tuck after they stick themselves and him into an impenetrable shield)
NC: TUCK!!
Shifu: "(Stops the group from charging) Don't! I fear this is not our battle. Besides, that sheild is impossable to surpass through either way. We have no choice."
Simmy: "BUT YOU GUYS HAVE A BARNITY THING WITH A MAGICAL KEY-SWORD, CAN'T YOU JUST-"
Icky: "Sorry, the plot requires that Tuck handles this himself. Gazelle interfearing would botch things up."
Kernel: "..... Sometimes I wish I can understand your weird points of view."
Grough: JUJIJAJA, THE F*** DO YOU MEAN "PLOT"?!? THIS ISN'T A MOVIE, YOU RETARDS!!!!
Icky: "Well, it is more of an episode of a spin-off chronicle series of the old crossover series, but other then that-"
Grough: STOP BEING STUPID AND GET DOWN THERE!!!!
Icky: DON'T MAKE ME THROW YOU INTO THE CROSSFIRE!!!
Grough:... I'll shut up.
Tuck was trying to hold off Felox and Luca togather.
Tuck: "OKAY, BE SERIOUS GUYS?! OTHER THEN MONEY AND ACTSELLY HATING US, WHAT DO YOU REALLY HAVE TO GAIN FROM THIS?!"
Felox: ".... Okay, you want us to be real, Tucky babe? Chaeron offered us a chance to redeem ourselves of our freetrader status and finally live a normal life we always wanted. Ya see, we didn't wanted to be freetraders. Our asshole parents forced it on us."
Tuck: ".... So, you hate freetrading too?"
Felox: "Yeah, but not like how Chaeron hates it because he was scammed by this one bloke. We hate it, because our lives were robbed by freetrading! Now, we have a chance to kill it dead like it killed our dreams! For exsample..... I always wanted.... To be a dancer."
Tuck: "..... A dancer?"
Felox: "Yes! And a beautiful dancer I would've!"
Tuck: "..... May I, see you dance?"
Felox: "OH SURE, MOCK ME ALL YOU-...... What?"
Tuck: "I'm actselly kinda insterested to see that. I bet you're a WONDERFUL dancer."
Felox: ".... Oh you charmer, I, I never have people comment me on that."
Luca: "(Thinking) IS THIS HYPOCRITE FOR REAL?!"
Tuck: "Well go on, dance. Show the world the REAL Felox."
Felox: "Oh ho ho ho, they're gonna see more then that! (Enters a dance position) Say hello, to the would've been star of Broadcray!"
Luca: "AW COME ON, YOU DIDN'T WANNA WARN CHAERON, AND YET THE MINUTE YOU BROUGHT YOUR DANCING DREAM, SUDDENLY YOU WANNA STOP TAKING THIS SERIOUSLY!? DUDE, GET YOUR DREAM OUT OF YOUR HEAD AND-"
Felox started to do a beautiful ballet to the song!
By the song climax, the calvery arrived and tore down the sheild!
Amily: "..... YOU, LYING, ALBEIT BEAUTIFUL DANCING BASTURD?! (Felox realised that the sheild was gone)..... YOU WERE GONNA BLOW ME UP?! AND YOU LIED ABOUT THESE FELLAS BEING DEAD?!"
Felox: "...... (Wimpfully) Fuck...... (Like a pansy) Luca, I change my mind, I wanna warn Chaeron now!"
Luca was seen captured.
Luca: "(Disgruntled) ALITTLE TOO LATE FOR THAT, DON'T YA THINK?!"
Felox: "...... Ohhhhhh. Maybe in hindsight, maybe being ABIT more loyal to snake-ass could've gotten me out of a BAAAAAAAAAAD mess- (Amily punched Felox hard) D'OOOOOOOOOOOOOOOOOOOOOW?!..... I, don't actselly blame you, all things considered. (Faints)."
Luca: "..... May I have permission to switch teams, Miss Amily? I think I'm done playing for the bad guys."
Carolia Fights The Metaea
During Final Battle
Metaea pretty much overwealmed everyone, but SC.
Alfa: I guess it's appropriate to just call you Carolia now. If Metaea gets Bravo, Chaeron wins! He WILL be as unbeatable as Thex. We can't let him get that chance. Besides, remember what made you Testlancers strong? Us AI fragments. And I'm the boss one. If that doesn't prove you have a chance to beat Metaea, I don't know what will! Now come on, we're wasting time!!
Dakotea: DO IT FOR BOTH OUR BROTHERS FOR GOD'S SAKE!!!
Carolia:... (She got determined and activated her speed enhancement and burst through the glass viewport just as Metaea found Thex trapped and struggling and the two fought as this played)
Thex: SC, WHAT ARE YOU DOING?!
Carolia: SAVING YOU, THAT'S WHAT!! (They continued fighting)
Metaea: "(Growls annoyed of the interfearence and tries to charge up a gun to take her down)"
Confronting Chaeron
(Pending)
Transcript
Coming soon...
Material
Songs/Music/Videos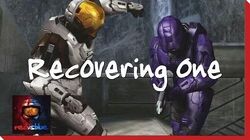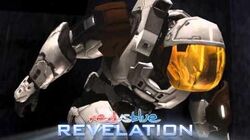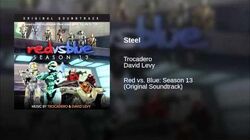 Community content is available under
CC-BY-SA
unless otherwise noted.