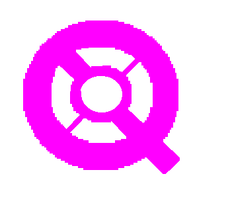 The Followers of Qo'doo
is a fictional terrorist cult published in
Kratos
' Generation Comics. Lead by the ruthless
Qo'doo the Injustic
, TFOQ is a famous terrorism cult of
Corlann Empire
origin. Qo'doo, after being harassed constantly by
Corlust the Disintegrator
for his claims of being smarter than him and his abuse against him, had planned to get back at the
Orlianna Empire
by himself, and he has acquired the DNA of the monstrous
Cortex the Abomination
that killed several members of the Orlianna Resistance, and is planning to use it to create his own army of monsters called
Medullas
, which are cybernetically-enhanced and programmed to follow Qo'doo's orders after Cortex refused to obey Corlust. Of course, Corlust does wind up joining the cult as the co-leader, but also as Qo'doo's assistant whom he treats the same way he treated him. Qo'doo has constantly been trying to throw
The Enigmas
and their allies off track during the upcoming Medulla invasion. He tries to get Orlanthus to turn against the Enigmas after
Garth Alkaline
is denied to wed his daughter
Xenmoa
, he tries to kill Xenmoa before she can give birth to
Amanda Alkaline
and
Anthony Alkaline
, he tries to prevent the revival of the presumed-dead
Jenny Legacy
, and he tries to destroy the Alkaline kids before they can reach their self-awareness phase. All these attempts have failed, but when the Medullas finally invade, the Alkaline kids have to face their own fears in order to fight off the Medullas, and they have to do it quick because they're Gorsgan and Kratos' only hope. Luckily, they do stop Qo'doo, and while all his Medullas are destroyed, and Corlust is thrown in jail, Qo'doo is still devising evil plots to take over.
History
Coming soon...
Members
Coming soon...
Community content is available under
CC-BY-SA
unless otherwise noted.