Seabreeze has come to Fluttershy, after accidentally scaring Monson following being invited to live with her despite trying to fight off his crush, in a panic that the Breezies are in trouble once again by the returning Lord Rareington, but this time, he has been magically cohersed by the Storm King's notoriously silver-tongued uncle by the name of The Promised Land Baron, a business-savy satyr who aims to 'conquer without conquest', and the best way through business, all by creating a new land called 'The Land of Promise' where it will give anyone who comes to it everything they ever wanted, including sanctuary, peace, and anything else, but only as long as they follow by his rules no questions asked. As such, it turns out it's not just the Breezies, but the Bushwoolies, and every single creature in Equestria and any nearby similar lands like Biquestria, Questra, and so on as well, as even ponies are being lured by the Promised Land Baron's words, turning his already-failing land, which is actually the stolen Land of The Caduceus Serpent, which is a giant serpent of life and creation of The Alicorn of Life with a split personality as it used to be two bonded into the same being that guards it's land violently and was sealed off upon theft of it's land, into a new unrecognizable paradise of color and magic even though it didn't deserve such since it was stolen from a monster that the Baron himself is scared of because it could not only kill him, but do far worse. Fluttershy, knowing that Rareington is being manipulated, aims to get help, but gets cornered by the reformed villains of Cadance's reforming school as they two fell victim to the Baron's words, and the Baron is starting to slowly convince her of such by manipulating her soft side and jinxing it into making her slowly appreciate it and support it. Fighting off the urge, Fluttershy gets to the rest of the Mane 7 and said what is happening, and they were able to warn the Lodgers in time before Fluttershy is completely taken and the possessed reformed villains capture them. But our heroes discover that they, Cadance, Shining Armor and Flurry, might not be enough, especially when Fluttershy is about to be named the icon and mascot for his refreshed land, and ultimately, when he ends up being one of the unfortunate souls to fall in love with her. The Baron is also hiding a secret involving an extinct combat-capable cast of Breezies that will allow the Breezies to no longer rely on outsiders to transport pollen through the winds through the last soldier commander Breezie Stormburst, as they were taken from the Breezie homeland of Oberonia, which has been lost for a long time, mostly thanks to the Baron and his Enenra ally Nyxus, which is dangerous and very violent, and the Baron is not going to allow Oberonia to be rediscovered and the hive to be reintroduced again, even if he must destroy the land and steal everything it and other lands have to ensure his land is restored, as he even healed Tempest's horn to not only keep her quiet about his true intentions, but the horn itself makes her a secret slave as it can be controlled by him.
Scenes
The Promised Land Baron
The Promise Land Baron's introduction.
The Ponies were seen enjoying the annual flying of the Breezes, until a shadow began to loom over ponyville to their surprise!
Mayor Mare: "..... WHAT IN THE WORLD!?"
The Main 7 looked up as well as the town!
Starlight: "Another Storm Claner, this soon?!"
A Zeppleon of the Storm Clan was seen, but this looked more inviting.
Pinkie Pie: "That looks, weirdly friendly for something of the Storm Clan's."
Rarity: "I have..... Mixed feelings about this."
The Zeppleon landed in the midts of town, as Ponies and Breezes alike were awed by this.
The Doors opened to reveil a more gentle moving series of escalators that gently came out of the zeppleon.
A Large figure was moving forword as it was silluetted by the white blinding light, reveiling itself to be a bit pudgy Storm Clanner, but with a shockingly friendlier face then expected, holding a big cigar.
Rarity: "....... Now I REALLY have mixed feelings."
Storm Clanner: "..... Ahem...... Greetings, ponies and breezes alike. I, am the Promise Land Baron..... But most folks like to call me Opus when we're friendly enough."
Fluttershy: "He doesn't look too bad."
Applejack: "I recimend we be careful reguardless. Let's be remember that the Storm Folk are known tricksters."
Baron: "I have came from a new paradise away from the tragicly troubled lands of Pana, to offer all creatures, the great and small, a new home safely away from my mad family's explots, and- (The Escalator stopped and fritzed).... And..... Oh unbelieveable. (Looks up to see a more traditional Satyr trying to fix the controls)."
Satyr: "Not working! Not working! (The Baron climbed up, took the controls and fixed them).... Sorry boss."
Rainbow Dash: "Here it comes, the minion abuse!"
The Baron, instead of what Rainbow expected, patted the Satyr on the head, easeing my folks' tension about him.
Baron: "It's all well and good, Poops, (Some ponies snickered at that), this here zeppleon's old. Nothing works like it used to anymore. (To the ponyvillians) We're gonna try it again."
Rainbow Dash: "........ Awwwww man, I was so looking forword to kick his butt."
The Baron got the escalator working again.
Baron: "Okay let's see, Baron, came from a new land, mad family explots, oh oh, oh, here we go! (Gets to the bottom of the Escalator), I came to bring all who are willing to go, to a new promised land that I created completely from scratch! (Brings out a map)! BAM! (The folks gasp abit!) I would like to introduse to y'all, (Opens the map up) To the Land of Promise! A place where threats, turmoil, woes and other bad things in the world, don't exist! We're talking lands that are always plentafull and always have great weather! Lands that always produced fruit, where Zap Apples grow as if the land just grows them like normal fruits! (Applejack was intriged by this as she began to envision having a farm there and the Apple Family living off the wealth of enturnally growing Zap Apples) And then those same foods are taken to the finest bakers in the world and made into deletiable treats, and with no worries, every day's a party there! (Pinkie was won over stupidly quick and saw her life to always have parties and make people happy)! And no parties complete without the finest fastion industry anyone would wish for! Anyone who's in that fastion business, will be the talk of the town! (Rarity squeeled in delight as she envisioned herself a famous somebody)! And don't get me started on the sporting events we have! Our annual events let you bring home the gold and make something of yourself! (Rainbow Dash got into another ego trip and imagined herself becoming a world champ!)"
Twilight: "Look, Mr. Baron, I appresiate what your offering, and I'm glad to know that your obviously a true devient, but-"
Baron: "And lest I forget to mention that we have libaries that have books from ALL across the ages, the nations, the races, and then some, and some of THE finest schools of anywhere else!"
Twilight was entrapped in a world of glee with the idea of books and learning of that high degree!
Baron: "And our wildlife is the healthiest of any nation! (Fluttershy seemed intriged, but a tinge inside of her is warning her that it's too good to be true) And alot more!"
Filthy Rich: "Does, that include a great ecomamy with great business opperunities?"
Baron: "We are a capitalist friendly nation but with the economics that borrows from the good parts of communisum, but I ensure you, COMPLETELY leaves out the bad! Otheriwse, your always gonna be rich from any buisness in the Land of Promise indeed! Garrentied!"
Filthy Rich, Spoiled, and Tiara get dollar signs in there eyes!
Lyra: "WILL THERE BE HUMANS?!"
Everyone looks at Lyra oddly.
Baron: "...... (Quietly) Wow. One of THOSE kind of people.... (Openly) Ahem! Well, tecnecally speaking since humanity doesn't exist here natively, no, BUUUUUT, don't be too disappointed! I am planning to get otherworldly tourisum here, so in a way through that, you bet there's gonna be humans there!"
Dr. Whooves: "Do you by chance believe in science?"
Baron: "Where did ya think this old hunk of junk came from, my friend? We are a quickly rising science community! We'll bring the other nations and ourselves to a better tomorrow!"
Dr. Whooves started to giggle like a school girl!
Octavia: "Is there by chance music appresiation there?"
Baron: "For all genres. But we're still not too crazy about that Justin Bieber stuff. However, we offer music for anyone to enjoy personally."
Octavia and Vynyl smiled!
Derpy Hooves: "Will there be muffins?!"
Baron: "Well I did say The Land of Promises offeres the best dishes ever, didn't I? I bet ya that includes muffins for any time you like!"
Derpy squeed!
Baron: "And I already got a good number of critters living there! It just needs Breezes to make the whole thing work like clockwork! And like all of us, they too, will get to reap all of the benifits in a land that never dries up!"
The folks began to cheer for the Baron!
Fluttershy remains unsure!
Baron: "Now THAT'S a cheer! Your all welcome to sign up to join the Land of Promise on the dotted citizenship papers to live the life of a promised luxery! You have about 20 Business days to sign up! No rules! Bring as much things and family members and friends as you like! And don't be afraid to serve as free advertisement for other folks! The more the merrior-"
Tempest appeared and pounced onto him!
Baron: "D'OW SON OF A- (Smacked face-first into the ground!)...... Ow."
The Ponies gasped!
Twilight: "TEMPEST?! WHAT'RE YOU DOING?!"
Tempest: "Twilight, don't listen to him, he's a reknown swindler?!"
Pinkie: "Wait, Tempest, he was a nice Storm Clansmen!"
Tempest: "I'm serious! Whatever he had said are half-truths at best, well organised lies at worse! Even his face is a lie?! (Lifts him up to show that his nicer face is a magical hologram that faded up to reveil a proper Storm Clan face.)
The Folks gasped!
???: "Not to worry everyone! That man speaks a true game."
Lord Rareington and his bodyguards, Scrape and Tar, showed up from the zeppleon.
Twilight: "Lord Rareington!?"
Lord Rareington: "No need to be alarmed, dear ponies of Equestia. I ensure you, much like myself, the good Baron is a vastly misunderstood person. See, he only had to magicly disguised his face because he needs to earn the trust of people and creatures he wish to help, and not have his, family heritage, be a deterence."
Baron: "Yes. The downside of being from a long line of land thieves is that people take one look at ya, the pitch forks and torches get lifted up! (The Pitchfork and Torch Ponies quickly toss away their items!) And suddenly everyone wants to crusify ya! (A Preist was seen with two mooks bringing a crusifix over, who are now moving back away nerviously laughing).... Okay, I'll admit this. (Gets up as Tempest was made to get off by Scrape and Tar)..... The Land of Promise is actselly..... A work in progress. A majority of the things I have promised and yet to mention, kinda need to have those things there for them to be there. But that doesn't mean I lied. It's like, a kickstarter project. It's not exactly there yet, but it's real. They are more promises then anything. It's just..... Since I fully deviated from being just another conquest hungry madman or the wrong kind of devient like my kin, I don't exactly have any serious helplers apart from those that vollenteered to help, like my new fiancel benifactor, and how I will get that toursium plan going, Lord Rareington."
Lord Rareington: "Oh yes. He contacted me after my, negitive interaction with the Breezes, and he offered me a chance to make up for that mistake by funding his Land of Promise as an act of remorseful redemption of what my ambitions lead to me doing. That being said, good breezes, I am sorry for any misguided ills on my part! I more then want to make proper amends to that with the Baron."
Tempest got Scrape and Tar to let go!
Tempest: "Everyone, please! Don't suddenly forget what the Storm Clan did to Equestia and other nations!"
Baron: "(Sighs in defeat)...... Another failed interaction. Now, I don't blame Miss Tempest for having any ills because of her bad tidings with my "dear" nefpew, the Storm King, but I ensure you, if I really wanted to cause trouble, I wouldn't've come here with only a different breed of satyr and a trio of birds. But I realised that Equestia, (Sniffles), was hurt too badly by what my nefpew and several others did! I now know, I'm better off not darkening your doors then! (Proceeds to leave).... (Stops for abit) But ya know..... I feel like I should give ya'll something so you don't aways think ill of every storm clan member ya meet. (Smokes abit on his Cigar)....... Consider this an apology gift on behalf of the clan. (Breaths magic smoke onto Tempest as she coughs!)"
Grubber: "THAT'S YOUR IDEA OF AN APOLOGY?! BREATHING SMOKE INTO SOMEONE'S FACE?! THAT'S JUST, RUDE?!"
Baron: "Now now, don't over-react! The Magic just needs to kick in!"
The Magic Smoke began to do it's work and it began to restore Tempest's horn to everyone's amazement, even Tempest!
Rarity: "..... I think it's safe to say that he's not a villain, you agree?"
Applejack: "Eeeeeeyup!"
Rainbow Dash: "So, not a bad guy!"
Pinkie: "He's a nicey wicy Storm Claner!"
Twilight: "I'm..... I'm so happy for Tempest."
Spike: "I know. Who knew there can actselly be a kind Storm Clansmen?"
Fluttershy: "Well, um, I guess."
Tempest: "..... You...... You brought my horn back."
Baron: "Well, it's the least I can do. I have to apologies for my nefpew's behalf, he didn't grew up in a good evioment, I blame Hurri for that. Trust me, if Ol' Order was still enchanged, I garrentie ya, that boy would've restored that horn upfront before you gotten anything done! Then again, the family also wouldn't've been congurors, so-"
Tempest leaped to the Baron and hugged him!
Tempest: "THANK YOU?! (She was seen shedding tears) THANK YOU SO MUCH?!"
The Crowds awwwed.
Baron: "...... Uhhhhhh, sure! Now settle down, you're kinda making a scene! You are suppose to be the tough one, right?"
Tempest realised this and backed off!
Tempest: "AHEM! Right, right, sorry!"
Baron: "Good. Now, where was I? Oh oh yeah! Citizenship Papers are being offered up by our paperwork exberts at our convinently placed stands for 20 days! Plently of time to pack your things and bring everything you hold dear to the Land of Promise! A nation that's gonna make the world, a better place!"
The Crowds cheer for him!
The Baron used his cigar to get his friendler face back.
Fluttershy was still unsure.
Twilight's Castle.
Twilight and the remane 4 plus Starlight are seen writing down the Citizenship papers. Spike was seen writing down the paper as well..... But Fluttershy was the only one who didn't as she was unsure.
Twilight saw Fluttershy.
Twilight: "Fluttershy, what's wrong? Aren't you exicted about what the Promsied Land Baron offered to us?"
Fluttershy:... I... I feel... I can't help but feel that... Maybe Tempest... MAYBE TEMPEST WAS RIGHT! (Everypony gasped)... Think about it! Why would Rareington of all past frenemies come out of nowhere to defend him? That sounds a tad suspicious. And he comes just as soon as the Breezies were in their migration? PLUS, they arrive JUST as there's a growing famine problem? I'm sorry... I can't help but shake this suspicion that... He stole our goods through the Breezies, got them to distract us, so he can... Bring back replacements.
Spike: But wouldn't that mean... Wouldn't that mean he give up his own?
Fluttershy:... Maybe what he gave us... WAS ALREADY STOLEN!
Twilight: Fluttershy, he restored Tempest's horn, and you accuse him of deceiving us?
Fluttershy: And how do we know he didn't do that just to get her off his back? How do we know he isn't pulling our legs? I'm sorry, but I don't trust him for a second, so I will NEVER play in his false advertisement. For all we know, he's torturing those poor Breezies!... I... I feel I need to pay this 'Baron' a visit to his home. And if you're not with me and what I'm saying sounds like poppycock, then... Then I'll do it with Discord, Monson, Death Coffin, and my cottage mates.
Rarity: Fluttershy! I abhor you! It is RUDE to drop by without an appointment!
Fluttershy: Maybe... But I don't care what happens. I'm going to get to the bottom of this. (She flew off as Tempest anf Grubber came in)
Tempest:... Wow... She is a little pushy, isn't she?
Pinkie: "Oh, Fluttershy is just worried about the Breezes. Maybe the Baron just came in at an inconvinent time for everyone."
Spike: "I never expect Fluttershy of all ponies to not trust someone. That Baron dude looked right up her ally!"
Applejack: "Well, actselly, now that I kinda think about it, I have noiticed that Seabreeze was abit absint lately."
Spike: "Maybe his wife got sick and had to stay behind and care for her?"
Rainbow Dash: "But didn't Seabreeze once said that the other Breezes can't be relieable without him around?"
Rarity: "That could mostly just be him degrading them for their lack of self-confidence."
Applejack: Yeah, but he said that he was an important navigational aid and guide for their homeland. The Breezies didn't say anything either. If they knew something happened to Seabreeze, they would've spoke up about him.... Maybe Tempest WAS right.... I think we need to check this as well. She could DEFINITELY need the assist.
Rainbow Dash: But didn't we say it'd be rude to barge in?
Applejack: Well, knowing Fluts, she doesn't know where the Baron is, and would ask about him in the Breezies homeland, and would get help from Tree Hugger to get to his hometown. It IS better to be safe than sorry after all.
Twilight:... Alright, I guess we can do it. But we need to be careful about it. Who knows where Seabreeze is?
Meanwhile...
Seabreeze: (A ruined land that looked like it used to be elegant was seen being looked after by Breezies, including Seabreeze and his wife and child)... (Breezie Language, "Well, this is QUITE aggravating! Our home turns out dying for some mysterious reason, and now we end up homeless and have to rely on this Baron to take care of us!")
Seabreeze's Wife: ("Hey, at least he cares for us! He's certainly not like his family.")
Seabreeze's Child: (A bit older than her previous appearance) ("You sure, mama? When not in front of non-Breezees, he can get.... Rough.")
Seabreeze: ("But at least we have a place to live until he lives up to his promise to restore our home.")
Seabreeze's Child: (Her stomach growls)... ("I'm hungry!")
Seabreeze: ("We all are, honey! When that Breezie patrol returns with the goods from Questra, then we can eat.")
Seabreeze's Wife: ("It's appalling they have to steal them!")
Seabreeze: ("Oh, unbelievably, but given our situation, stolen food is better than no food at all.") (This was heard on the intercoms)
Seabreeze: ("Speaking of which! There it is! I'd better get moving. As the only one who can speak English, I should ensure that things go well for us.")
Seabreeze's Wife: ("Be careful out there, honey!") (He buzzed off)
Breezie Cargo Yards
Seabreeze: (He buzzed to the area as Breezies were joined by business-suited Rodent-Eqsed Creatures and traditional faun-based Satyrs)... ("Bumblewing?")
Bumblewing: ("Seabreeze?")
Seabreeze: ("How'd you do?")
Bumblewing: ("As any good friend should. I assure you that, as usual, it was NOT easy, but it's always the same week after week: We come, we deliver, we repeat. That's our law in life here. It's not a lot, but it's our life.", (he Breezie-laughed)
Seabreeze: ("Amusing! So, let's see the goods.")
Bumblewing: ("Well, 'good'! It was not easy sneaking it across the shortcut to Equestria. I had to give us a break after miles of travel, but it was worth having our banquet. Here we a-") (He opened the sheets and his eyes cartoonishly engorged with an aoogah sound as the goods were replaced with sand bags)... WHA...
Faun:... Oy! Where's the goods?
Bumblewing: ("We... We don't know! We could've sworn we had it!")
Faun: ENGLISH, MOTHERF****R, DO YOU SPEAK IT?!
Seabreeze cleared his throat!
Seabreeze: "I'll be a-speaking for him since I'm the only one who speaks English...."
The Lot stared confusedly at Seabreeze.....
Seabreeze: "Yes I know, that's stupid considering the other instences of English speaking Breezes. I'm sorry, I'm still working on getting them all to speak english. Till then, your just gonna have to put up with it. Anyway, he said that the stuff was just there!"
Faun: Did you do a watch check?
Bumblewing:... ("Did we?") (The Breezies were hesitant to answer)
Breezie Leader:... ("What, did, you, DO, WRONG?!?")
Bumblewing: ("I DUNNO! PROBABLY EVERYTHING!!!")
Seabreeze: "..... Uggghh..... They're saying that they MAY had screwed up."
Faun:... You DO realize that the Baron is not gonna be happy when his share of the goods turn out to be-
The Baron showed up, his friendly face turned off.
Seabreeze:... B-B-Baron!
Breezie Leader: ("Back off, Everybreezie!")
Baron:... I kinda need to ask...... WHERE'S, THE ITEMS I ASKED YA'LL TO GET?!
Breezie Leader:... ("I-Isn't it there?")
Baron: WHAT?!?
Breezie Leader: ("The goods were there when we last left i-")
Baron: EXCUSE ME?!?
Breezie Leader: ("You sure it's not there?")
Baron: "..... No seriously, what are you saying?! I don't speak gibberish?!"
Seabreeze sighed.
Seabreeze: "He was saying that they were here."
Baron: "Oh.... Well thank goodness for the one guy that speaks perfect English around these parts. But seriously, are you trying to suggest I'm stupid, head-huncho?"
Breezie Leader: ("No!")
Baron: Do I look, stupid, to you? (A Breezie in the group chuckled until another nudged him)..... Don't answer that, that was a retorical question. Let's just think about the logic for a moment! If it was there, we wouldn't really be a-havin' this coversation now, would we?!... Unless I'm to assume bandits or even those Harmony Guardians took them while ya'll weren't paying attention?!
Breezie #2: ("Huh? Well, I guess that was the case. I heard noises coming from the-... Oh!")
Baron: "..... Am I to assume that one fairy horse said something about hearing something suspitious and didn't say anything?"
Seabreeze: "..... (Sighs).... Yes."
Baron:... (He levitated the Breezie to him with his cigar)... Look, I, I am EARNSTLY, trying to be the nice guy here, but the problem here, is that I am allergic, to incompidence! I, am made, to break out the tough love pills! (He snaps as a large frog-like creature came in)... By that, I mean Water Leapers.
Breezie #2: ("NOOO!! NO, NO, NO!! PLEASE, NO!! NOOOOOOOOOOO!!!")
Seabreeze: "WAIT DON'T?! HE HAS A FAMILY?! THEY'LL BE DEVASTATED IF HE GETS EATEN?!"
The Baron stops....
Baron: "...... (Sighs)...... Ya'll are lucky that I have a soft-spot for families. But I'm still gonna insist that I don't appresiate screw ups! (Lets the Breeze go as he paniced back to his family) And be warned that speaking about family won't stop ya from being leaper food in every instence! Espeically if ya'll's a drifter! Now let me remind ya'll ABOUT YOUR PLACE! It's a bug-eat-bug world out there! Or, to be more accreate, an everything-eat-Breezie world! One of those, circle of life kinda things. In your case, you are rare for pretty good reasons! You're frail, you have a weak skeletal structure, you're as fragile and even the weakest paper-thing twig, to the point that even a house fly's a threat to you, and you're essentially at the mercy of EVERYTHING! I was plumb kind enough to have you folks live under mah wings, and ask very little in return! Ya'll help me build up this projected Land of Promise fer me, and we won't have any problems! Understand?
Poopsy: You tell em', boss! I mean, yeah, you don't wanna make him mad! Sure he can be a little nutso, like REALLY nutso, believe me, he gets it from his family, really!
Baron: Poopsy......
Poopsy: His family are damn good conquerors, and since he left, he's been doing well doing what he does best through business. I mean, you guys did a GOOD job until you botched up something easy! I MEAN, COME ON, IT'S NOT THAT HA- (Baron pulled him to a wall by the ears) OW, OW, OW, OW, OW, OW, OWWWW! (He was pinned to the wall)
Baron: Poops, I love you like a little brother, I respect ya, I don't always fully abuse you, however, I EXPECT THAT TO BE REPAID BY NOT MAKING ME LOOK BAD!! ESPEICALLY WHEN THERE'S NON-BREEZES ABOUT!! You're lucky that unlike my kin, I don't believe in killing off mah helpers!
Poopsy: And believe me, no one appreciates that more than I do!
Baron: Pay attention, boy, I ain't done yet! I don't wanna hear another word out of you while we're in this place! DO YOU UNDERSTAND ME?!? (Poopsy kept his mouth shut).... I SAID DO YOU UNDERSTAND ME?!?
Poopsy: WELL, HOW COULD I ANSWER, YOU SAID I COULDN'T SAY ANOTHER WORD!!
Baron: (With clenched teeth) JUST, NOD, MORON!
Poopsy: Oh, yeah, didn't come up in mind! (The Baron got ready to punch him) WAIT WAIT WAIT, REMEMBER THAT YOU DON'T HURT YOUR FOLLOWERS LIKE FAMILY?!
Baron: GGGRRRREAAAAAAHHH!! (He punched a Rodent Being)... Whoops..... Sorry Wilson. Lost my temper again.
Rodent Being (Wilson): "(Wheezes)..... No problem, boss....."
Baron: (He looks at the Breezies)... Let's pretend that bit didn't happen, huh? I AM a compassionate satyr! You have time to learn from your mistakes, so y'all can just, try again!
Breezie Leader: ("But Baron, since we've exhausted our energy doing this work, we need this time to pollinate and make food for ourselves!")
Baron: "..... Uhhhh...."
Seabreeze: "He said they're exhausted and that we need time to take care of ourselves first."
Baron: Ahhhhhhh. Well, consider this! If you don't keep your end of the bargain, then I can't guarantee you can stay here, and there are hazards out there, that will take advantage of you!... Somebreezie... Could get hurt!... FOR EXAMPLE! (He grabbed a little Breezie baby from a mother, holding it in his palm)
Breezie Mom: ("NOOOO!!!")
Baron: Hey, Croaker, how's about a make-up snack? (The Water Leaper chittered)... Well normally I oughta wait for this kid to at least see her 19th birthday, but ahhh, what the hell, they breed like flies anyway! Supper's ready!
Breezie Mom: ("NOOOOOOOOOOOOOOOOOOOOOOOOOOO!!!")
Seabreeze: LEAVE HER ALONE! (Everyone stopped to look at him).... She.... The baby didn't even do anything to upset you!!
Baron:... (He approached him)... Ya know, I admit, maybe I was getting carried away. (He gave the baby back)... But all the same though..... Try not to speak out of line again...... It might, not end well for ya'll. So how's about ya'll get back with the group, okay then? That is unless you want to make Croaker a VERY happy amphibian! (Seabreeze went back into the crowd).... That's better! Now he gets it! Anywhooo. Something tells me that we have abit of an obedience problem up in here, even when I am telling it in your faces! So, I propose, DOUBLING the order of work! (The Breezies gasped) That's right, I'm talking overtime! We'll be back by the end of the week! If you haven't improved by then... Well, I'm afraid, our partnership will have to be.... Terminated.... (The Breezies gasped)... You Breezies have a nice week! LET'S ROLL! (He and the staff left)...
Breeze Leader:... ("Did you REALLY had to provoke him like that?!")
Seabreeze: "("At least I kept the Baron from spilling blood"!)"
Breeze Leader: "("And that's all well and good, and thank the heavens that the Baron has a sense of restraint, but ya gave him the impression that we have zero sense of obedience! Now we have to work harder as a subiquint punishment!")"
Meet Nyxus/Nyxus' True Goals
Baron: As stated, as long as you keep to yer part in ruining the other lands and get people to flock to the Land of Promise, I'll be sure to undo the banishment of yer people in the frozen south.
Nyxus: But alchourse. I am the best agent of destruction you'll ever get. It's kinda what my Dark Enenra people do.
Baron: Good! Keep me posted on when you locate Oberonia. Don't worry about taking long, I'm a patient short.
Nyxus: You have my word, Baron. (He left)... (Cackles and he fades into smoke, revealing that he already found Oberonia, and shifts off into a secret hideaway as dead yet still lively-looking entities were seen)... He still has no idea!
Undead Being #1: Excellent! This world has been unkind to us for eons!
Nyxus: It has. Now, if you're going to have this land as your new home, we'll all have to be PREPARED! The Baron's THIS close to finding Oberonia, and we can get my true goals ready for action. So, by tonight, we shall destroy Oberonia!
Undead #2: TONIGHT?!? That... Seems a little too early, don't you think, boss?
Nyxus: Perhaps it's too last minute..... But if I'm going to get started to being the most destructive force in the world, you have to move quickly! I never laid a finger on it yet, but I will soon! I'M GONNA TAKE IT OUT IN 48 HOURS! Get my OWN chapter in the history of Enenras as we know it!! (The undead creatures were excited as this was secretly watched by Tiddly Wink and Breezie Fluttershy)
Undead #3: And you're sure these 'heroes' he's been dealing with won't pose a problem?
Nyxus: I'm an Enenra, and we're meant for destruction! I am not afraid of a bunch of ponies?! We were born out of the worst possible outcomes of being burned at the stake! And as for me? Well, I was burned for harming an endangered creature as revenge of some child I was babysitting for killing some harmless butterfly he brought in the house. And as I was tied there, killed out of a simple act of revenge by some reckless young bully, as I manifested into, well, THIS... I SWORE I WOULD DESTROY ANYTHING THAT LIVES IN PROSPERITY AND PEACE, AND DO IT AT MY BEST!... And people like the Baron? It makes it easier and more laughable when I betray them. That misguided joke to the Storm Clan will be destined to be petrifived by some kind of themed statue anyway once things fall apart for the imbacile and those stupid birdfriends of his! Soon enough, I will begin my reign of destroying lands! And it'll be more than ANY OTHER DARK ENENRA IN THIS WORLD! (He sung this)
Tiddly Wink: (Nyxus noticed Tiddly Wink, and reacted quickly by using his shapeshifting powers to grab her) DYAAHH!!
Fluttershy: TIDDLY!!
Undead #4: WHOA! A BREEZIE!
Nyxus: Well, well, well! If it isn't the King's daughter, good ol' Tiddly Wink! (Chuckles) The Baron's been looking for you for ages! Says you have sensitive info! Well, he'll be GLAD to know I slayed her for him! (He got out his flaming claw hand and shapeshifted it into a burning flyswatter) Somebody lay down a towel, BECAUSE THIS IS GONNA ME A MESSY BUG STOMP! (Cackles)
Fluttershy: NOOO!!! (She accidentally dropped many of the heavy props taking care of many of the undead creatures)
Undead Creature 5: "OW, WE'RE ALREADY DEAD, BUT THIS STILL F*****G HURTS?!"
Nyxus: AHHH!! WHAT?!? (He notices Fluttershy)... Awwww, it's Seabreeze's little friend turned-Breezie!
Fluttershy: That's right! I suspected a LOT since the Baron came! When he mentioned Oberonia, I HAD to go there with help and find a way to stop him.
Nyxus: (Chuckles) Well, I can't let you leak my plans, and effectively ruin them! PRETAS?!? (He snaps as the undead creatures called Pretas used their gross abilities to stick Fluttershy to a wall as she exclaimed in Breezie language)... You are quite brave... But you're no different than the ponies I destroyed! You'll end up no different, either! I'm not afraid of no ponies!
???: Maybe you should be! (The rest of the Mane Six came in)
Rainbow Dash: KNOCK-KNOCK!
Nyxus: "(Growls) That doesn't make me any more afraid of ponies?! Inconvinent? Sure, but not worthy of fear?!"
Applejack: "Well how's about someone creditable to the Baron that'll go out of his way to warn him?"
Nyxus: "WHAT?!"
Rareington and Scrape and Tar were seen with a camera that recorded Nyxus' plans for betrayal!
Rareington: "I don't know what the good Baron saw in you, but it's obviously not a worthwhile partnership! His plans for the Land of Promise doesn't need this! (The Main 7 sighed, in that he still doesn't get it.)"
Nyxus: "...... NO, NO, NO?!"
Nyxus charged after him, but Scrape and Tar used ninja smoke that made the trio disappear!
Nyxus: "NO?! (Looks to see that the ponies are gone as well as the Tiddy WInk and Fluttershy) NOOOOOOOOOOOOOOOOOOOOO-"
Fades to Black
Later, it was revealed that Nyxus was entrapped into an Imprisonment Orb as the Baron and some security guards were seen....
Baron: "...... Nyxus, I done promised you the world, and ya'll were basically planning to destroy the land I need for the Land of Promise for your own intentions?! I was lucky Rareington didn't put two and two together and that he assumed you were manipulating me or something, but that don't make your epic screw up less, of an epic screw up?! You had SOME BALLS USING ME LIKE THAT?!"
Nyxus: "OH SPARE THE THE MORAL HIGHGROUNDISUM, BARON?! APART FROM BEING A DEVIATION, YOU'RE STILL NO BETTER THAN YOUR CRUMBLING FAMILY?!"
Baron: "Well guess what? I destroyed your little friends thanks to those ponies!"
Nyxus: "IT WON'T CHANGE ANYTHING!! THEY KNOW THE TRUTH NOW!!"
Baron: "WELL WHO'S FAULT DO YOU THINK THAT IS, FOR BEING A SELFISH PRICK?! NO THANKS TO YOU, I MAY HAVE TO BE FORCE TO, do, unpleasent things, JUST TO KEEP THINGS STABLE!!"
Nyxus: "Scold me all you want! Your words have no sway in me!"
Baron: "Well get ready for the worse punishment I would EVER, dare think up?! (Opens up a portal to the frozen south and reveils the Dark Enenra village, surprising Nyxus)..... (Baron conjured up a powerful magic holy fire ball, finally making Nyxus more concerned!).... Sorry Nyxus, but ya'll only have yerself to blame."
Nyxus: "(Gasped)! No, no, NOOOOOOOOOOOOO?! (The Baron tossed the holy fireball into the portal and straight into the village, as it explouded and destroyed the Dark Eneras as they screamed in pain and puff into nothing)...... MY RACE?! MY LEGACY?! MY PEOPLE?! NOOOOOOOOOOOOOOOOOOOOOOOO!!! (Starts crying)"
Baron: "Aw, don't feel too bad! You're invited to the party! (Grabs Nyxus' orb)!"
Nyxus: "NO?! NO?! NO, PLEASE?! I'LL, I'LL BE MORE OBEDIENT THIS TIME?! WE'RE PARTNERS TO THE END?!"
Baron: "It DID ended?! (Tossed Nyxus in as he screamed! His imprisonment orb landed into the holy fire and began destroying Nyxus in alou to Thrax) Eeeeeeeeeeewwwwwwwwwwwwww. Did he REALLY had to go out so disgusting-like?! (Closes the portal)...... Well, aside from doing the world a favor and wiping out the Dark Enenras, THIS is gonna cripple my plans! How in the hell did I not figure that a Dark Enenra infamous for destorying lands would pull that kind of s*** on me?! Now how am I gonna get the other nations to jump aboard my Land of Promise?! I can only win over folks for so long!"
The Long-Lost Missing Caste of Breezies/Commander Stormburst/Fluttershy Captured
Baron HQ
Baron: (As he was having a back massage) Lower, lower! HOOOO, yeah! Nothing like a back massage to make me forget about complications and all that.
Poopsy: (Comes in) Hey, B!
Baron: Aw dag nabbit, Poops! I've had enough headaches with Nyxus' betrayal as it is! Kindly, give me some space!
Poopsy: That's fine! Then I won't tell you my idea!...
Baron: "(Quietly) Three, 2, 1."
Poopsy: Daah, I'll tell you anyway! (The Baron rolled his eyes at that). You see... Well, as second-in-command, I was thinking, why be this hard to those Breezies at all? I mean, you don't even like their honey!
Baron: I BEG YOUR PARDON?!?
Poopsy: (Cowering) Okay, okay, I didn't think it was such a good idea myself! Heck, it wasn't even my idea, IT WAS BOBO AND SOBO'S!!! Ya know, the two ratmen guys from the work-patches of food? THEY TALK SO FANCY TO ME, I GOT CONFUSED!!! (Prepares for the punch)...
Baron:... Hmmm... You know?... I think you may've redeemed yerself, Poop.
Poopsy: I did?
Baron: (He came out the door) HEY, EVERYBODY!!! (Everyone took notice)...... ORDER ANOTHER ROUND ON THE HOUSE, BECAUSE WE'RE TAKING THE BREAK! (They all cheered) Oh, what got INTO me treating those little Breezies like pushovers? I mean, they're so weak, it'd be so easy to step on em, and they can't survive all by themselves, are literally at the mercy of everything, and almost went extinct many times to where they can make more mistakes than letting their guard down, right? Why force the durn issue? (Music played for while)... But, there was that Breezie that stood up to me!
Bobo: Well, yeah, but we can forget about him!
Sobo: Yeah, it was just ONE Breezie!
Bobo: OOOOH! (Everyone laughed) ONE BREEZIE!
Baron: (Chuckles) Yeah, it's just ONE buzzin Breezie!
Sobo: Yeah, boss, heh, they're SOOO PUNY!
Baron: Puny you say? (Finds a large container of tiny pebbles) Say, how's about we pretend this pebble is a puny little Breezie? (He threw it at Sobo) That hurt?
Sobo: Heh, nope!
Baron: (Takes another) WELL, HOW ABOUT THIS ONE? (He threw it at Bobo)
Bobo: Are you bugging or something? (Everyone laughed)
Baron: WELL THEN, WISEGUYS, HOW'S BOUT THIS?!? (He engorged the pebbles into rocks with his magic cigar and unloads all the rocks on them, as the duo screamed as the rocks fall on them, killing them, burying them underneath the rocks being stoned to death)... Note to self, send gift baskits as an apology to Bobo and Sobo's families. (To the employies) See this, folks? This is EXACTLY why I must push these 'puny lil Breezies' round. You let one Breezie stand up to us, then they ALL might stand up! Those 'puny little Breezies' outnumber us 100 to 1! In fact, ya'll wanna know the real horse kick in the face? They used to have a soldier caste that could kill in a swarm like killer bees, and I happen to have the LAST breeding hive in existence for that! And if they ever figure that out, THERE GOES OUR CHANCE TO RESTORE THIS LAND!!! It's ain't about being rough! It's about keeping those Breezies IN LINE! Sure, they ain't winning any feats of strength contests for sure in their tiny statures, but even as nothin' more than pebbles, they can STILL have the spirit, to get whatever they can to survive in this world! THAT'S WHY WE TREAT EM ROUGH!... So, anyone else want to take a break with the late Bobo and Sobo? Any takers?... (The staff got ready) Hey now, that's the spirit, gang!
Poopsy: He's quite the motivational speaker, isn't he?
Employie: "In more ways then one, some of them fatal....."
Baron: Now then, TIME TO GET BACK TO BUSINESS, FOLKS?! (They did that as this was overheard by Breezie Fluttershy and Tiddly Wink, who looked at each other and flew away)
Hive Containment Room
Breezie Fluttershy: (She and Tiddly Wink arrived) ("If I were a betting girl... That must be the last soldier hive.")
Tiddly Wink: ("Sure smells dangerous.")
Breezie Fluttershy: ("I think that's an extremely high amount of hormonal musk and sugar.... I don't get it though. Why didn't the Baron just destroy the hive if it's the only thing that can stop him? Is it because the soldiers could kill him easily...... Wow, I just answered my own question.")
Tiddly Wink: ("Well, I'm already being sought after. You go talk to them.")
Breezie Fluttershy: ("... You want me... To talk to a hive of aggressive Breezies?")
Tiddly Wink: ("Don't you have that Stare of yours?")
Breezie Fluttershy: ("It only works when I am healthy, appear capable of fighting back, am assertive enough, and have the right appearance to be taken seriously. As a Breezie, that does not seem possible.")
Tiddly Wink: ("Breezies do not hurt fellow Breezies.")
Breezie Fluttershy: ("Not anymore from what Tree Hugger taught me. Back in ancient times, you were like ants. You waged war on each other. This hive must've been preserved since then and thus doesn't know how much has changed for you.")
Tiddly Wink: ("... You know, that actually explains why we are endangered and why we do not have soldier castes.")
Breezie Fluttershy: ("You didn't know your own history?")
Tiddly Wink: ("It was lost to time clearly. Just tell them I sent you and you will have no trouble.")
Breezie Fluttershy: ("Alright. If you say so") (Gulps) I'm dead.
Tiddly Wink: ("Don't worry, Flutts, you'll do great!")
Breezie Fluttershy: ("You can understand that?")
Tiddly Wink: ("It's one of the few I know since I hear it a lot.")
Breezie Fluttershy: (Sighs) ("I hope this works.") (She flies into the hive, opening it through quick thinking and hesitantly enters with a step of her stubby leg)... Well... That wasn't so bad-
???: ("INTRUDER!!!") (Combat-built Breezies appeared from the hive and surrounded her as she shivered)
Soldier Breezie #1:... (Sniffs her with his antennae)... ("This is not a Breezie. The magic aura smells wrong.")
Breezie Fluttershy:... ("You can actually SMELL magic?")
Soldier Breezie #1: ("Yes. We are the caste in charge of protecting and serving the Breezie race.")
Breezie Fluttershy: ("... You DO know you're the last soldier hive left, right?")
Soldier Breezie #2:... ("Lady, is that really the best you can come up with?") (The Breezies laughed)
Breezie Fluttershy: ("It's true! You guys kinda became obsolete when that war almost killed your race and you didn't want to harm each other again.") (All the soldiers laughed)
Soldier Breezie #3: ("You expect us to believe that we were completely abandoned by our own kind and this very hive we live in, was a great big lie? What kind of sociopathic jerk are you?")
Fluttershy:... ("Okay, admitingly, when you put it into your context, that sounds kinda mean-spirited. But, I hate to be blunt about it, but, it's a truthful mean spirited thing. I may not sound like the most pretty thing ever, but it's real!")
Soldier Breezie #4: ("Take her to the dungeon. This false Breezie needs some serious interrogation.") (They took her into the hive as Tiddly Wink watched in shock)
Tiddly Wink: ("..... That, did not go too well.")
???: Well, that road ain't gettin' less bumpy, tiny! (Tiddly Wink was caught in a magic smoke ring by The Baron)... Because y'all just buzzed into my trap, like a fly into Fly-paper.
Soldier Hive
Fluttershy: (Sobs inside a cell) Tiddly, I can't believe I let you talk me into walking into this! How could you let me make your race sound... So awful!
???: It's not her fault the Breezies didn't believe you. (Another Soldier Breezie came in)... It's mine. I, may had put my trope into utter denial. Though in my defence, it was back when I had figured no one would come looking for us! It probuly would've been smarter if this "Tiddly Wink", who I assume is a real Breezie, to try that his/herself instead of endangering you like that. You're very lucky my trope believed in taking prisoners. Most other tropes back in the days, were not so thoughtful.
Fluttershy:... Another Breezie that can speak English? And an isolated soldier Breezie no less?......
Beezie Soldier: "Oh let me guess, ya expected me to be as clueless as the others, right? I mean, would I had been able to make them believe that they weren't forsaken if I was as dumb as they are?"
Fluttershy: "Oh, sorry about.... This being said.... Who are you?"
Soldier Breezie: I am General Commander Stormburst. The martial leader of this hive. I heard what you told the Breezies. And frankly, ya might need some help with that, cause, again, I didn't exactly prepared nor consider that someone like you would show up and try to get our attention for something. You must come with me. I will explain everything.
Fluttershy:... How do I know we can trust each other?
Stormburst: Would you rather stay in this cell?
Fluttershy:... No.
Stormburst: "Then try not to be a choosey begger and look a gift horse in the mouth, kid. I know you're feeling sour about us right now, but trust me, for now, I'm closest to a real friend to you in this hive. Because based on what you tried to talk about, you sounded like you really need help with something."
Stormburst lets Fluttershy out.
Later...
Fluttershy: (Drinks some honey only to get a hot face and spit it out) WHAT KIND OF HONEY IS THIS?! Plus, how do you even get the resources to make it?!
Stormburst: I introduced many things to them. This honey is high in sugar and testosterone and meant to increase adrenaline and make you strong enough to fight. I mean, come on, we are a soldier caste after all. Though it's only effective on said soldier caste. Anyone else, well, your reaction speaks for itself.
Fluttershy:.... I just wanna ask, how did your friends figure out I wasn't a Breezie?
Stormburst: Hey, they may be quick to believe my sweet lies in due to my position, but I never said they were incompident! They just take the job too seriously. Professional's a double-edged sword, keeps ya focus but blind to reality all the same. And about how everybreezie knows you're not a Breezie? Oh, don't get me wrong, that hocus pocus ya got can fool the normal Breezies just fine unless they had saw what you were before and had told everyone else about it, cause, well, they were basicly meant to gather things after all. Not their MO to know the diff between fakers and the real deal. That's why we have to be the ones who can know the diff. We found out from extracting and analyzing your aura that you are originally a pegasus. It's like that as a defence from Breezlings, who're basicly, Changeling/Breezie Hybrids that had been known to steal food or even switch out our kids for theirs to basicly be parasites on us. They became a thing alongside the Changelings' arriveal to the surface many eons ago.
Fluttershy:... You have scientists too?
Stormburst: I prefer the term 'alchemists'. They can use thaumallurgy to detect an aura's origin and use. But onto the point. I know your trying to get my trope to realise what's going and that I promised to help, but, not nessersarly in the way to get them to realise the truth.... See, they, cannot know that they are the last soldier hive left.
Fluttershy:... Why not?
Stormburst: Oy, do I have to actively spell it out for you, kid? You heard how bad such a thing can entail. I'm trying to help revive their purpose and restore our race. If they learn that the soldier caste was made obsolete by their war and endangered status, they might lose hope and it won't be possible to bring them back to the world.
Fluttershy: Wait, if this hive has been isolated long enough for it's inhabitants to forget it's origin... How would you know about it?
Stormburst: Because I'm the only solitary Breezie Soldier to escape this hive... AND return alive.
Fluttershy:... How?
Stormburst:... It's a long story. I know who sent you... Because I met her in Oberonia.
Flashback...
(Stormburst): Before I escaped into the real world... I was just as clueless about it as the rest. But then one day... My eyes were open to the terrible truth. (He discovered the magic aura surrounding the dome around the hive and used his magic senses to dig out the room containing it)... I was horrified. We were living a lie. I managed to restore the aura before it was picked up and... I couldn't think straight. I couldn't see what my people saw anymore. I knew this was not the real world. So, I escaped. Went AWOL. I hoped that I could search the outside for clues and bring the evidence back to the hive.... But just my rotten luck, it was not that simple. I was questioning everything we knew. What explains the things we've been seeing our entire lives. The pollen we collected, the resources we gathered, the places we went to, even the dangers we faced. By looking into a magic archive... All the answers were revealed. The dome was a magical dome-shaped portal that took us anywhere in the world to get our resources, and the guy who now runs the show, the, "Promised Land Baron" as you called him, we knew him as 'The Great Horned Smoking Beast', who tried to destroy the hive. But we fought back. He was searching for a way to destroy it ever since and had to keep us as oblivious about the truth as possible until then. Everything we thought was real was nothing more than a magic simulation meant to prepare us for an oblivious destruction. I tried to bring the evidence back to the hive, but... (The Baron entered and caught him)
The Baron: What in the-... OH SERIOUSLY?! THERE'S STILL SOME OF YOU MILLATERRY BREEZIES OUT AND ABOUT?! (Snatches the archives)...... And on top that, you know more then the 0% I would've prefered, son! You just entered a war YA CAN'T WIN, BOY?! (Uses his cigar to stop him from escaping) You're gonna be like a tree that fell in the forest and no one was around to hear it. You'll be an occurence that NEVER occured!
Stormburst: ("LET ME GO YOU FAKING MONSTER!!!!")
The Baron: Ugh, again with the weird talking! I'm just gonna assume you were bad mouthing me! Time to say hello to the Bug Zapper. (Stormburst manages to use the aura containing him to cause a chain reaction that blew out the collector crystal and free him) DAAH, SON OF A JACKASS!!!! YOU STUPID BUG- (Stormburst stung and attacked him multiple times as The Baron comedically freaked out and winced in reaction, until he sounded the alarm, causing the archives to magically disappear and be locked as guards came. Stormburst dashed out of a window before he could be gassed with magic pesticide)... AWWW DAG SAGGET?!
Ratmen 1: "We'll go after the pest, sir!"
The Baron: Dahh, don't bother going on a wild dragon goose chase fer a little pest like him! He may be a soldier Breezie, but even so, he don't got nobreezie left. It's a dangerous world out there for a Breezie.... Now.... Can someone get me some sting ointment? (The Guards shrugged at this.)
(Stormburst): I was out in the world all by myself, able to see it clearly. I had to find the homeland of our kind and get help. I couldn't go back alone.
(Fluttershy): So... How'd you meet Tiddly?
(Stormburst): Oh wait, it's THAT Tiddly?!.... Uh, sorry, Tiddly's, a commen name in Breezie culture. Anyway, about that.... It was by dumb coincidence. I was in an enchanted forest when I met her. Normally not the best place to be for a Breezie. But I digress. I couldn't find a single Breezie. I thought that, without us, they had no defense against extinction. Intelligence and insect jobs do not mix harmonically. If bees stop pollinating because of sentience and free will, then all plants in the world die and then the entire food chain along with it. And if you understand that war and death are bad and you eliminate your soldier caste, you are defenseless. Intelligence and animal instinct cannot coexist peacefully. I couldn't restore such damage by myself. I thought Breezies were dead for good.... Until luck crashed into me like a missile. (Tiddly flew into him as they fell into a pond)..... Literally. (Stormburst attempts to save Tiddly from a hungry pike until Tiddly displays quick swimming skills and traps the pike in a rock formation)
Stormburst: Blubb!? (He and Tidily surface gasping for air and shook their wings clean as the pike got unstuck and swam away)...... ("You can fight?... You can... Swim? You can fly THAT fast?! You can even... Do things a Breezie can hardly do?")
Tiddly: ("Well DUH! Do you not know who I am?")
Stormburst: ("No. I just met you when you almost drowned me. (Chuckles) Not exactly a good first impression.")
Tiddly:... ("Not from around here, huh?")
Stormburst: ("Gee, I thought the multiple stingers and jaws would've given me away.")
Tiddly: ("Wait, you're saying you're a Breezie?")
Stormburst:... (Sighs) ("One lost to time.... But, let's just know each other now that we're here together. Who, are you?")
Tiddly Wink: ("Princess Tiddly Wink of Oberonia.")
Stormburst: ("Princess? Oberonia?! YOU'RE ALL STILL ALIVE?!")
(Fluttershy): "Well how did you end up forgeting that then?!"
(Stormburst): "Sorry. We ended up not seeing eachother for a long while since that encounter, but besides the point."
Tiddly Wink:... ("What kind of question is that even?")
Stormburst: ("Nothing. Just... Can you take me to Oberonia?")
Tiddly Wink:... ("I guess.") (They flew off)
(Stormburst): I couldn't tell her where I came from until it was a perfect time. Something like my story would sound treasonous to her family. So I had to break the truth in a subtle way.... Unfortunately... We were too late. (The Baron's forces were waiting for them in the outskirts of Oberonia and captured them)... Just my luck he desided to take me seriously after all, right? I didn't think that those guys would obviously know I'd be headed to Oberonia. They took me back to the hive and enslaved Tiddly. When I got back to the barracks, and got promoted as general commander for surviving on my own for weeks, I tried to tell them about it.
Stormburst: ("My soldiers, I have a lot to tell you! The outside of our hive, is a LIE!")
General: ("And where's your evidence?")
Stormburst: ("I'm about to show you. Everybreezie, behold, THE REAL WORLD!!") (He showed them the hole in the magic field he saw before)... ("Okay, more like the place where I was able to GET into the real world, sorry, got alittle too drumatic there. Anyway, the point is! We're in danger of being destroyed by a Baron of some Panan Satyr Clan that we know as the Great Horned Smoking Beast! He wants to destroy us so he can enslave our kind. Our soldier caste had been decommissioned because of a war that almost destroyed our race. But they need us now. Breezies are rare creatures now. Endangered. And they need our help!")......... (The soldiers laughed out loud) (" THE FUCK?! What is so funny?!")
Soldier Breezie #1: ("Are you trying to suggest that our own kind just, disbanded their fighter caste that they need to stay alive just because they whined about how 'WAR IS BAD' and 'WE NEED TO GET RID OF OUR ENTIRE ARMY'? THAT'S IDIOTIC!!")
Stormburst: ("WELL LIVING IN DENIAL'S NO BETTER, DUMBASS?!") (They all gasped) ("LOOK AT THE EVIDENCE!!! IT'S RIGHT HERE, OPEN YOUR EYES AND LOOK AT THIS!!!!")
Soldier Breezie #2: ("Well how do we know this isn't a jinx or an illusion?")
Stormburst: ("SERIOUSLY?! WHAT IS WRONG WITH YOU, YOU F*****G IDIOTS?! WHY WON'T YOU BELIEVE ME?! OUR RACE IS GOING EXTINCT AND THEY NEED US!!! JUST TAKE A SMELL AND YOU'LL KNOW IT'S REAL!!!!")
General: ("That is ENOUGH!! Soldiers, back to your bunks!")
Stormburst: ("Wait, no, guys, IT'S RIGHT HERE!!!! WE NEED TO GET OUT OF HERE, WE'RE ALL GOING TO DIE!!!!")
General: ("Stormburst, let it go! Nobreezie believes you.")
Stormburst: ("WHY NOT?! I AM TELLING THE TRUTH!!!!")
General: ("OH LIKE I NEED TO EXPLAIN TO A CAPABLE SOLDIER LIKE YOU?! Or at least, capable in thorey thanks to your little stunt! That kind of question could cost you the rank you just got. What kind of braindead retards would dispose of their entire army just because they don't like war?")
Stormburst: ("The normal Breezies, appearently! I mean, granted, I'm still trying to figure out the full story here, sir, but so far, it's pretty much the whole "They don't like war" thing!")
General: ("And there's the problem. Outside of not liking war, which to be fair, no one does, ya don't exactly have strong, consistent evidence beyond a commen universeal belief! Nobody just disposes of their entire army because of a war. Breezies are not that contemptable, NOR stupid! Though granted, I can almost buy them being under a very hippie-dippie-monarchy that are peace-absolutists, BUT THAT'S BESIDES THE POINT?! If this were true, our entire existence would be nothing more than a lie. Nobody wants to live a lie. Are you saying we should? That's not honorable general commander material, Stormburst.")
Stormburst: ("Tecnecally sir, we kinda are living a lie, in that we think that the Breezies still need us!")
General: ("...... (Slams Stormburst to the wall forcefully)...... Ya know something, Storm? I'm gonna level with you....... Your not..... Exactly, the first one to discover everything..... (Stormburst was surprised).....")
Stormburst: "...... ("You already knew, did you?")
General: "("Worse then "Already Knew"! I HEARD IT FROM THE HORSE'S MOUTH?! The suprime leaders of the Breezie race, they.... They got lead astray by that damn pasifist adviser Wimpy Dinky! I was never allowed a word in edgewise as our caste were declared, no longer needed?! I saw how other troupes just, fell into madness..... They began commiting sueiside or failed to stop predator advances like when Ugg-Ugg Birds or Leapers get at them! Depression..... CONSUMED THEM?! They were..... Destroyed in spirit by these wreched, moronic news, and then predators finished off the rest! I..... I didn't wanted that to happened to my troupe..... So..... I lied. I put this troupe in a state of denial so great, even your evidence is not enough! I did it, to protect them! Surely you can understand that after the truma you went through?! (Stormburst got depressed)..... That silence clearly means you get it. I appresiate that. Now, you will go to your bunk, and never bring this up to anybreezie else again! Do I make myself clear?")
Stormburst: (Sighs) ("As glass, sir.")
General: ("Good soldier. See you in the morning, general commander.") (He buzzed away)......
(Fluttershy): Well of COURSE they didn't believe you! You called them a bunch of f-ing idiots because of their common sense, even if they were living a lie made by a broken hearted general because how much the Breezie leadership betrayed him. For the most part, you didn't have all the answers and just expected them to be on your side. You made it sound like their entire existence was pointless! You can't just slam their perspectives and expect everything to work out. You need to do more than that.
(Stormburst): What do you think I've been doing since then? I knew how to escape again. So I freed Tiddly and got her home, but the next thing I knew, Breezies were getting enslaved. With every option exhausted because of that slippery Nyxus always being one step ahead of me) (An entire comical montage of him being thwarted by Nyxus in a similar fashion to the Penguins and Officer X in The X Factor was seen)... I have been trying to save everybreezie, but every time, he's always one step ahead of me!
Present
Stormburst: Those attempts had benefits including learning how to speak English. But no matter how close I am to success, it gets yanked away by that ugly cloud, every, single, time! So that's why these Breezies can't know the truth yet. Until I can give them full hope, they have to be safe.
Fluttershy:... (Sighs) Well you'll be happy to know that... Nyxus is dead.
Stormburst: He is?
Fluttershy: He was trying to destroy everything including your home and the Promised Land. We exposed him and the Baron had him executed.
Stormburst:... Wow. What a turncoat.
Fluttershy: So now we can finish this. You want help? You got it. And the answer about why your kind dumped your caste is simple. It was back during a time when your race was too primitive to have proper common sense. But you can't tell them that. You have to show them. We have to bring down this field.
Stormburst: How?
Fluttershy: Oh, you'll see.
Outside Hive
Fluttershy: (She exits the hive) ("Tiddly Wink? We're ready to-") (She gasps to see Tiddly Wink in a jar as she was trapped in a smoke ring by the Baron) AHHHH!!! LET, ME, GO!!!
Baron: The Element of Kindness. The Beautiful-as-Nature Fluttershy. You're such a sucker, AND fool! Yer a, Suc-ool!..... Damn, combining those words didn't worked, uh, everyone ignor that! Ahem! Anyway..... I wouldn't let this here hive go completely unguarded especially with a Breezie like Tiddly Wink buzzing around. But now I have you to thank for finally bringing her to me. But now that ya know too much, you can't leave.
Fluttershy: YOU LIED TO US ALL!!!
Baron: Are you honestly that surprised about it? I'm a Storm Clansman. It's a familal bad hapit, can't be helped when Lord Choas messed up our mojo.
Fluttershy: You won't win. Soon the truth WILL be heard! You will be in big trouble!
Baron: (Chuckles) And what will the truth accomplish, girl? The Breezies are endangered any ol' way. Besides, why all this fuzz, darling? You should be thanking me. I'm trying to protect the Breezies. All that you heard, is just intense exaggeration. But ones with hint of truth. If this goes out to other Breezies, then there's not doubt that learning the truth, from what you might've heard, won't make no difference. Them soldier Breezies won't help the ones who dumped them long ago. They'll be forced to evolve and leave the normal Breezies to die for good. They might not be as cute as them either. So what you're basically doing, is leaving them to die. So, basicly, honesty ain't much of a good policy here, now is it?
Fluttershy:...... I...... You don't know that'll happen. They'll understand.
Baron: Now, fair's fair. I ain't no vision seeing prophet or a time traveler, but all the while.... Neither are you, missy. Just as much I can't nessersary say I'm right, ya can't exactly say your right neither. You have just as much a risk of being wrong as I done do! And, if I'm right, then what? Bottomline, sugerplum..... It ain't a risk worth taking. This is simply for their own good. I'm keepin' em here to hopefully mix their genetics with the other Breezies so they can finally thrive again. They'll be saved. By taking that away from me, you're killing them. Is that what you want, dear Fluttershy?
Fluttershy: (Fluttershy was slowly being brainwashed by his cigar and turned back into a pony)... No.
Baron: Do you want to save the Breezies?
Fluttershy:... Yes.
Tiddly Wink: FLUTTERSHY, NO, DON'T LISTEN TO HIM!!!! HE'S TRYING TO PLAY TO YOUR KINDNESS!!! HE'S TRYING TO- (She was muffled out by the smoke ring)
Fluttershy: If keeping this hive here will keep the Breezies safe... Then I can't let it be exposed.
Baron: "Now that's more like- (Stormburst charged at the Baron as he freaked out) DAHHHH, FORGOT ABOUT YOU?!"
Stormburst: "IT ALWAYS FIGURES YOU WOULD ALWAYS RUIN EVERYTHING JUST AS I WAS ABOUT TO GET SOME HOPE?! YOU ALWAYS RUIN EVERYTHING!?"
Baron: "Well I guess you just have very bad luck then, boy! (Stormburst charged as the Baron freaked out) (He ducked!) DANG IT, BOYS?! DON'T JUST STAND THERE LIKE IDJITS?! HELP ME?!"
The Baron Ravages Oberonia
Seabreeze Stands Up To The Baron
Looted Oberonia
Baron: (As he captures Seabreeze's toddler child in a jar)... OKAY!! I WAS BEING THE NICE GUY UP UNTIL NOW, BUT NOW, I AM IN A VERY UNPLEASENT MOOD!! I WOULD LIKE TO KNOW, WHO'S THE DANG MASTERMIND BEHIND THIS!!..... DID THEIR MAJESTYS HAVE ANYTHING TO DO WITH THIS?!? (The two rulers backed away)
???: LEAVE HER ALONE, BARON! (Seabreeze came out)... This was all my plan! I'm the one you want!
Baron:... Well, ain't that a coincidence? It was the stand-upper this entire time. Ya know, I initially respected ya for speaking English around these parts.... Now ya made me wish you spoke gibberish like the rest of them.... (He snaps and a buff ratman guard steps on him as everyone gasped)
Twilight: SEABREEZE! (Seabreeze survives)...
Baron: I just wanna know one thing, boy.... Where did you get off pullin' this kinda s*** to me? I mean, what did I ever do to you personally, to warrant giving me a heart attack with a fake giant snake?!
Seabreeze:... You... You were gonna squish the king and queen... Just to be our new leader and bribe Tiddly! (Everyone gasped)
Baron:... Ugh, boy, did anyone ever told ya that nobody LIKES spoilers? (He picked him up and threw him as everyone, including a mind-wiped Fluttershy, who saw visions of him giving her the rainbow realization long ago and slowly going back to normal, panicked at this abuse)... You measly dirty piece of, DIRT! No, that's an exaggeration. You're LOWER than that! YOU'RE A BREEZIE! Like how bees are capable of flight when they have fat asses, it's a logical paradox your kind even exists to this day!! That's how inferior ya are!! It's dang questionable how you all are even ALIVE!! (To the crowds) I WANT THIS HERE TO BE A LESSON TO ALL OF YOU BREEZIES! IDEAS ARE DANGEROUS THINGS TO CREATURES LIKE YOU! YOU ARE TOO WEAK TO SURVIVE OUT THERE ON YOUR OWN! YOU AIN'T BUILT FOR THAT! YOU'RE FRAIL, WEAK-BUILT, FRAGILE, POLLINATING GIMPS, PUT ON THIS EARTH, TO SERVE AND RELY ON OTHER RACES, AND BY EXTENSION, US! WE'RE ALL YALL GOT!!
Seabreeze:... You're wrong, Baron! (The Baron was surprised as Seabreeze got up)...... BREEZIES ARE NOT MEANT TO SERVE OTHERS!!...
Baron:... Ain't that right, boy?... (He walked towards him)...
Seabreeze: It IS right!... I've seen my people do big things! They may be passive, frail, fragile, and not very strong... But they can do greater things! Because year after year, they managed to fight against mortal peril in every corner and turn no matter the danger! And here, they somehow managed to support themselves and you! (Fluttershy's mind-control started to wear out)... SO, SO WHO'S THE WEAKER SPECIES?!? HUH?!? YOU TELL ME, UGLY!!... BREEZIES DON'T SERVE OTHERS!!... IT'S YOU WHO NEED US! (The Breezies started to murmur in agreement)... We can be a lot stronger than you say we are! (The Baron was shocked)... And you know it... Don't you?... (The Baron smacked him down and prepared to step on him and deliver the fatal blow)
Seabreeze's Child: NO! DADDY!!! (Fluttershy, free of her mind-control, got in his way and retrieved Seabreeze)
Baron:... Well, Fluttershy, my little pony, you sure plum surprised me! Um, uh.... It's too late to say this isn't what it looks like, is it?
Fluttershy: You lied to me! Breezies don't need as much help as you say!
Baron: Oh, here we go again, the same song and dance routine! Miss Flutters, you of all people should clearly see that the Breezies are so frail, even a China shop can't be able to adequately care for them! They're helpless! They're the ones who need us!
Poopsy: Uh, Baron, uh, I hate to interrupt, but uh-... (The Breezies looked madly at The Baron)
Breezie #1: ("You knew we could defend ourselves, and kept the secret from us this whole time, didn't you?")
Baron: NO! You ain't nothing without me! I advise you stay back or you won't last a second!
Fluttershy: He's lying alright! He has a hive full of a soldier caste for you. I tried to free them until he caught me and brainwashed me with the harsh truth of your frail nature and how that's the only soldier hive left in existence.
Baron: Oh really? And how do you intend to undermine me? Your typically too delicate for violence! I mean like, fragle as a twig delicate! You would need an army to beat me- (Fluttershy showed the hive conveniently and comically with just a simple kick)...... Oh that's a DAMN good army!
Poopsy: OHH THIS WAS SUCH A BAD IDEA!!
Fluttershy: Guess I'm not a fragile twig after all, am I? I'm nothing like that anymore. Because like them, everything in nature has a certain order. The best survives, the resilient thrives, and the worst, DIES!
Breezie #2: ("CHAAAARGE!!!") (The Breezies started to swarm and cuddle him as he was struggling to get focus)
King Oberon: ("GET THE HIVE!!!")
Fluttershy: I'm so proud of you, Seabreeze!
Seabreeze's Wife: ("As am I!") (They fought against the Baron's forces as they got to the hive)
Tiddly Wink: (She opens the hive) SOLDIER CASTE! YOU ARE FREE- (Stormburst came out aggressively as everyone was shocked)
Stormburst: ("WHO ARE YOU?!?") (He got out his electrical stinger and extended his spines, mandibles, and claws) ("WHERE DID YOU COME FROM?!? NO OUTSIDERS ALLOWED!!!") (He smells Tiddly Wink with his antennae)... (He recognized the smell)... ("Princess Tiddly Wink! I am at your service!")
Tiddly Wink:... ("Stormburst? Is that you?")
Stormburst: ("Indeed! I have been trapped in here through some kind of force field for countless years! I am ready to offer my new breed to your mother and father's services!")
Tiddly Wink:... ("In that case... CHARGE!") (She pointed at the Baron as he shooed the Breezies away)
Poopsy: Ohh, this was a bad idea!!
Stormburst:... ("YOU HEARD HER, BOYS! LET'S FIGHT FOR THE COLONY ONCE MORE! CHAAAAARGE!!!") (They buzzed out of the hive as he noticed them)
The freed Solder Breezes chased the ratmen and other employies away as Poopsy hid under a rock to safety!
Baron: AW THERE'S GO MY ENTIRE WORKFORCE!!... OKAY, THAT DONE TEARS IT! NO MORE MR. NICE GUY!!! (He magically pulled in the King, Queen, and Seabreeze and put them in a jar) YOU TOUCH OR FOLLOW ME, THEN GOOD LUCK RUNNING A KINGDOM WITHOUT RULERS! YA'LL AIN'T SEEN THE LAST OF ME!!! (He cast a storm cloud similar to the Flying Nimbus as he took off)
Fluttershy: SEABREEZE!
Mantis: QUICK, AFTER THEM! (The heroes chased them)
Napoleon: CHAAAARGE! (DADA-DADA-DADAAAA!!!)
The Heroes Charged off as Rareington stood in utter shock of the truth behind The Baron, as Scrape and Tar know that now would be a good time to get him out of here as they grabbed Rareington and blew the coop while the going's good!
Baron:... (Looks at Seabreeze) Well I hope your happy, you INSOLENT MAGGOT!!! You ruined my hopes of conquering without conquest but with kindness!!! YOU RUINED ME!! Now what's left of the old family is gonna laugh their asses off at MAH ass! They ain't never gonna let me live this down, thanks, to you, BUG!! JUST, WHAT DO YOU HAVE TO SAY FER YOURSELF, AND IT HAS TO BE IN ENGLISH?!
Seabreeze:... The Aristocrats? (The king and queen laughed)
Baron:..... OH, A WISE GUY, HUH?! I'M GONNA DROWN Y'ALL IN THE NEAREST POND!!!
???: GET BACK HERE! (Fluttershy charged after them)
Baron: DOOOH, HOW CUTE! THE TIMID LITTLE MINI HORSE IS COMING TO THE RESCUE! WELL, TOUGH! (He cast a storm cloud that blinded them as they went through, and dodged everything they threw at him until he finally used a tornado spell on them that sucked them and spun them into crashing)
Seabreeze: NOOOO!! (The Baron flew off with him until Fluttershy grabbed him and took off with the Baron in hot pursuit with his spells)
Fluttershy: Just hang on, little ones! I got an idea!
Baron: "YOU GET YER FLANK BACK HERE!!" (He chased them as the Lodgers quickly got back into working order and resumed chasing them)
Icky: "That jerk ain't gonna ditch us so easily!"
Baron: OH, JUST WHAT I NEEDED!! PESKY VARMIT MISFITS!!! (He throws obstacles at them, but they won't back off) OH FORGET YOU ASSHOLES, I GOTTA SCORE TO SETTLE WITH THAT PONY AND TINY HORSEFLIES!! (Zooms off)
Tempest: DON'T LET HIM ESCAPE!! (The Van zoomed as well)
Oberon: ("MISS FLUTTERSHY, YOU'RE CRAZY!!! THIS IS WHERE-")
Fluttershy: JUST TRUST ME!!! (They were able to smack Baron off their trail with a branch as they went to a familiar spot)
Dayflower: ("FLUTTERSHY, ARE YOU INSANE?!?")
Fluttershy: Just be quiet! (She opens the jar and frees them) And no matter what happens, STAY DOWN!
Seabreeze: Fluttershy, what're you doing?!? (She flew off, only to be pinned down to the ground by the Baron)
Fluttershy: (Yells and shivers in pain with a thunderclap in the background)
Baron: DO YOU HONESTLY THINK IT'S OVER, PONY?!? (The Van arrived, but quickly went hidden when the heroes recognized what is about to occur) WELL YOU AIN'T SEEN NOTHING YET! ALL YOUR LITTLE STUNT DID WAS BUY THOSE HORSEFLIES TIME!! (He choked Fluttershy as the three Breezies were scared) I'LL GET ME THE STORM CLAN AND WE'LL BE BACK TO DESTROY EQUESTRIA AS PAYBACK, TOGETHER, BUT YOU, WON'T!!! (Fluttershy gagged helplessly as the heroes watched in horror as he took out his cigar) HAPPY TRAILS, PRETTY FACE!! (An elegant dragon serpent appeared)... (He noticed)... Oh, what's THIS now? Another one of yer lil setups?
Fluttershy: Yep!
Baron: (Laughs as the serpent looked around at what it's land was reduced to thanks to the Baron which it faced) That's so cute! But cute's something we've learned to live with. This here's the all-time weakest illusion that I've EVER- (The Serpent showed itself to be real as it roared in his face in anger as he screamed in realisation panic as it attacked him aggressively as he panicked) NO, NO, NOOO!!! I-I CAN EXPLAIN!!! THIS HERE'S JUST... Business?..... Would it make it all better if I said... Sorry? (The serpent, unconvinced, grabbed him and took him off as Fluttershy and the Breezies were evacuated by the hidden Louger Van and proceeded to get them out, as via the Spybug, watched as the Serpent turned the Baron into a life-giving tree with distorted screams of pain and panic as the energy given off by his transformation restored the land to it's original state)...
Icky: "....... How, are we gonna get that fat hunk of wood back to the Guardians of Harmony's containment place for the Storm Clan?"
Fluttershy: "Tecnecally, we don't need to.... I think the serpent has this completely covered."
Icky: "But how are we gonna convince them that Baron's toasted without proof?"
Sparx was seen with the Baron's cigar!
Sparx: "This calls for a victory cigar!"
Lord Shen grabs it from Sparx!
Lord Shen: "I'LL TAKE THAT, YOU PEST?! This is our best proof yet to prove the Baron's downfall!"
Later.
The Serpent was seen flying across the sky.
The Ratmen, and other employies, were seen being arrested by the guardians.
Poopsy: "(Was seen cuffed) Can I just say that I was only a victim of bad circumstances and bad enfluence? I mean, it was never nothing personal, I was just following orders."
Chummer: "Oh don't worry, shorty, you'll have PLENTLY of time to make this up for the world soon enough. After all, ya got quite a dept to pay! (Shoves Poopsy to get moving) Also, ya got a right to remain silent, Poopy."
Poopsy: ".... Shutting up."
Nimbus was looking at the cigar.
Nimbus: "(Sighs)..... It may not be the same as the entire body of The Baron, but.... At least the item that wiped out an entire village was contained. As much as I don't admit a fondness for Dark Eneras, nor to Nyxus.... At least by principal, we gave their slain spirits some justice."
Lord Shen: "Our apologies you would not be able to add the Baron into your collection of contained Storm Clanners. I have a safe bet that serpent might not be willing to part with the Baron now as a tree being used to restore this land."
Nimbus: "Worry not. If it is impourent for this land, the serpent can have the Baron. It's safe to say that there is no need to contain the Baron."
Icky: "I'm surprise that thing's not chasing us out!"
Nimbus: "We had a member that is good with animals, even something like The Caduceus Serpent. A harpy that is part bird of paradise, an elegant girl capable to sooth any creature. We named her, Angelic Wildlife. She joined when she prevented a rogue mother cloud whale from destroying an entire continent over it's child being displayed on a circus."
Icky: "So, we're in good hands here then?"
Nimbus: "Indeed. Now.... That only leaves those three birds."
Lord Shen: "Leave Rareington and his stooges to us. We can't promise we'll get him right away, because his mansion is like an imperial fortress. But when we can get him, we'll promise you, he will stand Guardian of Harmony trial for, albeit misguidedly, consorting with one of the storm clan."
Rareington's Mansion.
Rareington was seen crying in his private study as Scrape and Tar kept him company.
Scrape: "Master Rare, you.... You didn't know. That baron was dechiving you."
Tar: "It's okay master. We'll resume our usual ways of collecting endangered and rare creatures for you to care for once everyone forgets about the mess. And all of the mansions defences are up. We're safe here."
Rareington: "(Cries). Why can't I ever do anything right?! (Cries)!? All I ever wanted to do, was help?! (Cries, blows his beak onto a tissue and made a mess!)"
Scrape: "Come now, master, would, would you like to see your collection again? That always makes you feel better."
Rareington: "(Sniffles).... Thank you, gentlemen. Yes, I'll, I'll see the animals once more. That always makes me feel better."
Epilogue: Tempest's Horn
Grubber was seen comferting Tempest, who was without a horn once more.....
Tempest: "..... I can't believe it, Grubber. I finally had a horn again, only for it to be a mind control tactic and lose it once more, the very moment the Baron's magic was gone."
Grubber: "Look, if it helps, you'll one day find a Storm Clanner that ACTSELLY is a good guy and isn't faking it."
Tempest: "That's the problem..... What if I can't? What if there is no good in any of them?"
Grubber: "Oh don't you fret. You of all Ponies should know that. That one true deviant's bound to be out there."
Unbeknownst to them, they were being magicly watched by a silluetted stranger....
???: ".... (Sighs sadly).... If only..... (The stranger closed the magic portal and left).
Transcript
Intro Song (3 Doors Down- Here Without You)
Coming soon...
Chapter 1: The Promise Land Baron arrives.
Chapter 2: Welcome to the Land of Promise.
Chapter 3: Unpromising Dilemmas.
Chapter 4: Even more Unpromising Dilemmas.
Chapter 5: The Baron's Secrets.
Chapter 6: The Caduseus Serpent.
Chapter 7: The Final Showdown with the Baron.
Epilogue
Material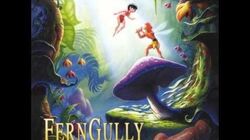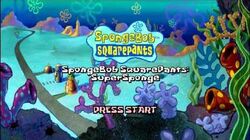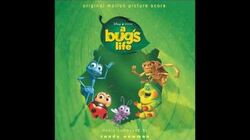 Community content is available under
CC-BY-SA
unless otherwise noted.