When on a trip to a Zirago convention on Planet Mugioh, the Heroes Act and Dexter and their fan club talk about the families known as Huncus and Armatage as two weapon-manufacturing families that have had a 190-year corporate feud with each other even after the death of their founders. Now the two families continue yet rarely struggle to get along with each other, having the same corporate successes and have a hold over a hundred worlds in the AUU. They even discover that a popular branch in the Beofynzeny System has been quiet for over 25 years or more as it was surrounded by a red Micro-Dyson Sphere that protected it from the Villains Act, especially the Planet Uridia which was the origin place of the U-Tech Armatage Weapon line, and was the only unknown sellers of such weapons. But when they analyze one of the U-Tech weapons and how it has similarities to a Huncus weapon, they assumed that might mean that the two families might be fighting again. Only for the Grand Council to insist otherwise that there's something a bit bigger, if not worse, then a private modern Huncus/Armatage feud. They and the Lougers being brought over incase of things getting too hairy, went to the two companies' current presidents, 
CEO Clinton Armatage
 and 
CEO Atrick Osse Huncus
, and they only further confirm that things are indeed more dire then a mere modern feud. Thus, the sheild is more then just a deterent against villainy and crime, but as protection from outsiders who might interfear with a legit problem. However, getting to the problemed system ends up not being an issue, thanks to a rather forced invitation by 
Commandant Steelea
, a not exactly graceful representation of the Phaseforce. They discover Urdia is a living hellhole "on par with 
Borderlands
" according to Icky, as it is indeed worse then your average HuncusArmatage Feud, as the names are irrelivent. The system's branch had been taken over by an adopted descendant of the Armatage family, who grew mad from years of rejection and being made to absorb self-defeating infomation on how Urdian tec should be handled, known by as 
Awesome Jaxtom
. He had taken over the branch, turned it into a corporatocracy, and gained control over most of the system, and thus the Huncus branch formed a rebellion to end it as the result of the corporatocracy not just stealing their technology, but also by stealing their facilities thanks to clever manipulation of the technology gained from underground vaults left behind by ancient Teadr 1 beings called the Uridians, which were from this system. Jaxtom took over because of the fact that he had big ideas for his family's company, but when he was denied the chance due to controversy and his father being strongarmed by a then existing ethicest group, he forced the issue by crippling his father, betraying his two polygamous families, and selling them out or doing whatever he wanted to them as they refused to play ball, and thus, despite keeping to his word of making the company better and putting the Urdian tec to albeit idealy good use, he did it at a cost, forcing everyone to follow through with words that may not always be accreate or true, maintaining their loyalty through it's public police force, the Phaseforce, which Steelea was incharged of, and doing private fights against his enemies through his Armatage Armed Forces (AAF) consisting of mind-controlled people and Loader-like robots. Naturally the heroes aim to put this in a major halt to this because, even if Jaxtom has no plans for world/universeal domination, this is a POOR way to prove a point. But they discover that Deadpool is there as well after killing an 
Ezzoyan Bandit
posing as him as he was stuck there for a few weeks as it was 'a system that spoke his language' and he couldn't resist violating the limits of his work to go there, along with doing something to piss off a powerful Marvel Supervillain and needed a place to hide in until the heat died down, thus he joins their cause to stop Jaxtom, especially since he was seeking to kill him himself, and now because of 'teacher's pets', he has to clearly back down on such a punishment. However, Jaxtom is not going to let his power die so easily as he places the entire system under the Quarantine Initiative, shutting down the OmniNet connection and anything reliable for the heroes to succeed unless they heed his orders to surrender, which they still refuse, sending the AAF and the Phaseforce after them as they are always able to track their location and demeans them wherever they went. Thankfully, with help from some new allies fighting against Jaxtom, the allies of the fabled 
Vault Seekers
 in Fyregem who had been under Jaxtom's control for a whole year, they discover that Jaxtom is indeed vulnerable. They state that the Quarantine Initiative is an advanced form of jamming as it only retains OmniNet connections and power for him as it has control over the system's robotic and artificial forces, especially since much of it is done through some kind of AI construct guarded heavily by Steelea and the AAF. Should they destroy that, it will compromise Jaxtom's control and leave him with little control over not just his robots and mind-controlled victims including the Vault Seekers, but also his dozens of backup plans he has in store which can be activated anywhere by him and his robot army. Then that will leave them with a chance to deactivate the rest of Jaxtom's control, leaving him completely powerless save for certain creations. But throughout their journey, they discover more including the fact that the AI construct actually contained one of Jaxtom's half-breed daughters, 
Wenby Armatage
, who was thought to be dead, but was acting as the corrupt Vault Seekers' 'Guardian Angel' who guided them through their quest to find all 88 Uridian Vaults so Jaxtom can claim them as they constantly interfered in such a quest before being mind-controlled, and upon her release, she explains her father's back story. However, despite her being hooked up to the OmniNet, she has no memory of what happened afterward, and she feels energetic surges that come and go, and thus has to learn to control them. As they free more of his family and friends, they discover more, and eventually find the key to defeating him once and for all, as Jaxtom accidentally created it through his daughter as it involves an old Uridian legend. But Jaxtom is still not giving up as he offers a huge reward for any criminals and bandits within the system who can bring them to him. And things only get more intense from here when it woud be reveiled that there's more then meets the eye in what looks like a pretty straight-forword Bourderlands story. How will it all unfold?
Scenes
Uridian Vault/Vault Seeker Introduction
Beginning Scene
(Morco): So, ya wanna hear a story? How bout, treasure hunters? (Laughs) Have I gotta story for YOU, then! Uridia! This is our home. But not always so. It and the other planets in the system, were teaming with life before we came. But make no mistake. This is NOT a system of peace and love. Even before their precursors' extinction, they said it's a wasteland, and it's dangerous, and that only a fool would look for something of value here. Then perhaps, I am a fool. But do not be fooled by what Uridia and the Beofynzeny System appears to be. There was a legend. MAAANY people tell it. The legend, of the 88 Uridian Vaults. When my adopted children were still rambunctious children, I would always go on and on about the Vault, even after when I thought I'd have my last dying breath. Contains advanced alien technology. Infinite wealth. Fame. Power. Women. So, you can understand why these little kiddos I tell the stories to grow up to become Vault Seekers. Well, I have a story you may not believe, but I assure you, it's true. The legend of the Uridian Vaults are real. And the stories stem right here in their precursor creators' home system. But they didn't do this by themselves. They had friends. Some included a crazy feloot-faced scientist from beyond, some grub lady with attitude, some crazy little vrat with good wheels, a crazy dino with a rock-solid head, and most importantly... Me! But... Sadly, they didn't stick around all the time. It was... Quite tragic when I lost what I considered the children I never had. But don't get me wrong, there's a happy ending here, but my god, did I had to WORK for that. It started... Last year.
1 year ago...
(The intro went on like this as the intro song from before played on the radio the bus was playing)
Morco: (His bus nearly ran over a Skrag at a nearby billboard of Uridia as it chittered in aggravation)... Yeesh, these licensed songs from the otherly universe, I don't know how they do so well with their originality. These 'Cage the Elephant' guys have spunk. Sucks I can't leave and check 'em out myself.
High-Tech GPS: ETA to Fyregem, 20 minutes.
Morco: Eh, I'm sure these kids can wait. ALRIGHT, BACK THERE, TIME TO WAKE UP! (The eight Vault Seekers woke up in comedic ways) It's a BEAUTIFUL day on Uridia! And most importantly, it is a day, FULL OF OPPORTUNITY!
Amphibian-Like Female Being: WHEW!... Well, Morco, I can see those caffeine patches work fine.
Morco: Yeah, helps a guy stay up enough to drive all night. I can tell you kiddies need some stretchin'.
Frog-Like Animal: Eh, I can go for one!
Robot: My joints feel stiff as well. (They stretched themselves as the frog-like creature revealed himself in common Borderlands-like fashion along with the others as Troge Hunts, and the robot introduced itself as Zemo, Robot Harbinger Of Anger And Rage)
Amphibian-Like Female Beings: (They stretched, high-fived, and displayed mysterious powers, and introduced themselves as Ierlith Blast and Taya Blast, They're Trouble, The Kinda Trouble You Want)
Crocodile-Like Animal/Gruid: (They stretched, did exercise, and toted their guns, revealing themselves as Rollond Thex Folstock and Axon Armatage-Huncus, Military Deserters Gone Antiheroes)
Two 8-Tusked Elephant-Like Brothers: (They struggled in their seats and then got enough space to stretch, trumpet wildly, and introduce themselves as Jettle Zukudor, or Block and Samber Zukudor, Brothers-In-Arms AND Fists)
Morco: We're 19 minutes away from home, my friends. Do what you can until we get there! (The bus drove away)...
Rollond:... Well... We've been searching God knows how long for ANY of the Vaults here. But it's been RIDICULOUSLY hard because Armatage, with their power-hungry 'hero', tries so hard to get to it first.
Samber: I agree. What is in those Vaults do not, nor deserve to, belong to them. Their leader just wants power and revenge. It's ridiculous.
Ierlith: Now, now, everyone. We can deal with him in good time.
Taya: Indeed. Soon enough, Jaxtom will not know what hit him. (Something tremors on the bus)
Axon:... What the hell was that?
Morco: It appears we got company. You guys got enough energy for a hoedown?
Rollond: There's NEVER no time for a hoedown! (They all armed themselves as they teleported on top of the bus, to find LOADER-like robots)
Taya: A-SENTRIES!!!
A-Sentry #1: Combat commencing! (They armed themselves)
A-Sentry #2: Get on your knees!
Troge:... I wish Bloodbeak was here right now. (He sniped them and caused them to fall off their hovercrafts and fall apart upon impact)
A-Sentry #3: Ow, ow, ow, ow, ow, ow!... Why were we programmed to feel pain!? It feels very counter-intuitive and not really beneficial in the long ruuuuuuuuuuuuuuun... (It shut down)
Rollond: Consider that a warning! Either leave now, or there's more where THAT came from!
A-Sentry #4: We serve no one but Jaxtom! Prepare for combat! (This song played as they fought for the entire song)
Jettle: (They got back inside the bus) Well, that was fu- (They were surprised to see that, instead of Morco driving the bus, it was a robotic dummy of a specific Acrillisape)
???: It's cute that ya'll think you're the heroes of this little adventure... But you're not! Armatage, AND ALL THE POWER HELD WITHIN THE SYSTEM AND BEYOND, belong to me! Welcome to hell, kiddos! (The robotic dummy exploded with a massive flash that caused everything to fade into white)
Awesome Jaxtom Introduction
(Morco): Well, that was when things started getting REAL serious, REAL fast! I was mysteriously knocked out, and thrown into Fyregem when I woke up. It was then and there that I realized that the entire fate of the Beofynzeny System, hung in the balance. You see, there was a figure who had two polygamous families and children, who found one of the 88 Vaults, and went so far, and destroyed the guardians within it. Inside contained riches and technology beyond their companies' wildest dreams. But this figure... He was power-hungry. He was the adopted son of the leader of the System's Armatage Corporation Branch, and he was denied the chance to lead. Bitter and convinced his leadership was the right one, he betrayed his own family, having his human wives exiled with the other humans, and enslaving his two hybrid children. One of them, having a ton of power. But seizing the technology inside and later overthrowing the corporation wasn't the end of it. Before they knew it, that Vault's opening triggered the growth of Uridium, a priceless alien energetic substance utilized by the precursors to have immense power. In fact, it is the same power as my adopted daughters. Uridian power. If given the right mutation, you can wield the powers these precursors wielded. And that's what my adopted daughters, and the figure's powerful daughter, and many others, were able to do. Soon enough, the rare and valuable mineral, emerged all across Uridia than it ever did before, and the Vault on Uridia caused a chain reaction that did the same to the rest of the planets in the system. It's appearance attacted many, including the Armatage Corporation, with it's new power-hungry leader. They claimed a TON of power, in order to mine Uridium, and bring more peace to the savage system. Through their excavations, they uncovered more clues as to the whereabouts of the OTHER Vaults. The evil figure vowed to find them all, and use their power to advance his ill-gotten company, and civilize the Beofynzeny System once and for all. But each time they went this far, my children got in the way. They wanted to get to it first, not because of their lust for treasure and wealth, which is not so easily resisted, but to stop this figure, from making good on a promise of power and revenge. This figure... Was Awesome Jaxtom! Loathsome is more like it. Anyway, when I awoke, I never saw them for a while... Until I learned from Huncus spies that they were... Under the control of Jaxtom. He thought that, if they were so desperate to find the Vaults, then they should let them, but with a fresh new twist. The system's honorable and noble Phaseforce was corrupted thanks to a traitorous individual. Jaxtom replaced their cut Huncus funding with his company's funding to make them stronger, especially when the discovery of Uridium made their wepon manufacturing even stronger. In return, she brought my precious Vault Seekers, into their control, so they can find the Vaults for them. They were turned into sleeper agents. They showed no remorse to any they cared about. All they knew, was loyalty to their corrupting corporate master. And what guided them?... His daughter, turned AI. It seemed that, with our heroes gone, all would be lost. That... Is when a miracle happened.... Okay, not exactly a miracle, as more like.... Very, very, VERY, lucky circumstances that'll lead to a DAMN good turn of events.
Convention on Mugioh
(Pending)
Confronting Armatage and Huncus
Planet Gruy
SpongeBob: (They touched down to Gruy)... Well, here we are. (The HA arrived as well on the Obrah Dropship) Ah, the Heroes Act. Right on schedule.
Xandy: Well, yeah, we're pretty good at scheduling. So, this is where we can find Armatage and Huncus.
Squidward: Let's hope the Gruids welcome us nicely. With the anger issues we've been told they had during our Mieber mission, I can only hope for the best.
Sandy: (Laughs) Ah, Squidward, you have little faith. I'm sure the Gruids on their home planet are good enough to-
Armatage-Huncus City, Gruy
Sandy: BU-WAAAAAAAAAAA! (The heroes were shocked that they were not that at all, and while this music played, they saw them as a tough race with advanced cities and police forces, messy towns and alleys, though having AUU consumerism, run-down restaurants, and anything relating to a tough town, yet at the same time had interesting things including teleportation, virtual reality, advanced computers, holographic technology, robots, shipyards, interesting alien-like wildlife, wearable and mobile devices, and highly-styled and lighted vehicles)
Sandy:... O... Kay, they're a little in a crazy run-down technopunk society, but... That's what you'd expect from the AUU, right?... Right?
Squidward: Suck it.
Sandy: SHADDAP!!
Zosimo: Ahhh, don't be TOO shocked to see them like this. The Gruids fought against 3 of the USRA races, and have had more wars than any non-Teadr 1 beings. Perhaps the anger issues stem from their warlike tendencies, their ingenuity, their long history of violence, and anything relating to war.
Max: I always wondered why they look like this. They ARE insectoids, right?
Zosimo: The Gruids evolved from insects that grew into staying in their larval form, and became what's known as Larviformes. They have human-like qualities, but they are still insect-like in nature.
Gruid #1: Look! This pain-killing vest will protect me from harm!
Gruid #2: Hmmm... (He punches him in the chest as he makes this sound)
Gruid #3: (Laughs) I hope you can get your money back! (Laughs as the con artist who sold it to him tried to run off until the Gruid Police Force swarmed around him and beat him up SMG4 Police Style)
Sam:... And they seem to be quite cocky and prone to fighting whenever they feel like it.
Max: Well, at least we can be tough enough to blend in if that's the case.
Gruid #4: (He spat on the floor, then noticed the heroes) HEY, WE DIDN'T EXPECT A FLYING CIRCUS!!!
Gazelle: Take it easy sir, we're not a circus, we are the-
Gruid #4: WHA?!? HOW DARE YOU?!? I, AM A WOMAN!!
Gazelle:... Ohhh dear!
Icky: Epic fail, Gaz-fail. Epic, fail.
Fu-Xi:... And there is yet another memory I wish to repress.
Gazelle: I-I-I-I-I-I'm terribly sorry! It's just, you have quite a male-like appearance, it was an honest mistake, I swear! Though, I, would imagine this case of mistaken identity is common with you?
Gruid #4: ARE YOU ASSUMING PEOPLE CONFUSE MY GENDER A LOT, HORN-HEAD?!?
Gazelle: Hey, now, that's NO reason to get racial slurs involved!
Gruid #4: Ya know what? I'm sick of you people!! GET OUT BEFORE WE SPILL YOUR GUTS ALL OVER THE FLOOR!!
Duke: Hey, you big buffed bitch! We're here on official business, in case you haven't noticed or are too stupid to realize, WE'RE THE SHELL LODGE SQUAD AND THE HEROES ACT, ASSWIPES!! (The Gruid troublemakers gasped and quickly back off)
Gruid #3: Uh, sorry, heroes, we didn't recognize ya, go right ahead.
Gruid #2: Yeah, let's get out of here, Borpa! It ain't worth it!
Mushu:... I feel like I'm in the Mousho Camp again.
Gruid #5 (Unseen): Was that supposed to be Usablothian, Poulkey-Boy?
Mushu: POULKEY-BOY?!? SAY THAT TO MY FACE, YOU WALKING-TALKING WORM!!! (Looks at the direction the voice came from and gasps to see who it was. The Gruid revealed himself to be muscular and cracked himself in multiple places)... Uhhhhhh-oh!
Lord Shen:... Did you HAVE to insult him?
Mushu: What? I thought it'd help us blend in.
Gruid #4 (Borpa): (Upon being provoked by the slur, she grabbed Gazelle, who quickly dodged as the brute attacked but she ended up punching a friend) Oh, sorry, Grone.... (The heroes were trying to sneak away while the going's good but were quickly spotted) HEY! GUYS!!! HE USED A RACIST TERM ON ME!! GET EM!!
Mushu: RACIST?!? OH, DINGLEBERRIES!!! (The Gruids fired at them with Armatage and Huncus guns as they dodged)
Skipper: DOOOOOOOOOOOOODGE!!! (They did as they ended up hurting each other in the process, allowing them to escape)
Gruid #2:... OH, THERE THEY GO!!! (They chased them as this music played until they lead them away and caused an entire line to crash into a C&C vender bot they were at and destroy it)...
Gazelle:... Oh sweet cheese and crackers!... (Smiles nervously) Hey, guys!
Gruid #6: YOU RUINED MY CHANCE TO GET THE LIMITED EDITION CHEESONATOR POPPERS FOR IT'S LAST DAY!!!
Gruid #7: ME, TOO!!
Gruid #8: HEY, WE WERE ALL GONNA GET THAT!!
Gruid #9:... YOU MUST DIE!!! 
Icky: Hey, don't worry guys! I got this... Hey there, how ya doing, Gruidys? (They pull out their weapons) JESUS!! Ahem.... Hey, Gruids... Can't we be friends? (He tries singing "Why Can't We Be Friends" by War while in a hallucination that makes him look like he's on stage, but in reality he's making himself look like an idiot to the Gruids and Lodgers alike, who Shen, Gilda, Iago, and the Raptors but Pervis face-palm respectively, as the HA looked confused by this, the Gruids look at each other in confusion as Icky continued, as one of them briefly sung along until he stopped in embarrassment, Icky continued his stupidity until he tripped on a random cat-like invertebrate bug creature as it yowled alien-like and ran off)
Gruid #9:... You done making yourself look stupid?
Icky:... Pretty much.
SpongeBob: Let me handle this, guys! I know how to set, the, mood.
Sandy: Oh tarnation, no!
SpongeBob: Check it out!... (He does this)
Gruid #10:... OH F*** THIS!! LET'S KICK THEIR ASSES ALREADY!!
SpongeBob: (As the group ran from the Gruids) S***, oh s***, oh s***, oh s***, oh s***, OH S***, OH S***, OH S***, OH S***!!! (The group hid in an alleyway as the Gruid mob charged on)
Gazelle:... Aye-aye-aye! That was too close for comfort.
Iago: Yeah, they almost made mince meat outta us!
Duke: Gazzy? Why didn't you convince them to stop?
Gazelle: Well, I would've easily done so if Mushu haven't AGGROVATED THEM!?
Mushu: Well how was I supposed to know grub-people don't like to be called worms?!
Icky: Well, now ya know, jackass! And that's exactly 25% of the battle.
Xandy:... You people, are, LOUSY IN GOOD FIRST IMPRESSIONS!!!
Zosimo: Well, this is yet another inter-universal incident the Grand Council will have to fix eventually.
Gazelle: Well, I guess we'll just have to press on-
???: "Excuse me?"
The group freaked out and see a spanish themed Gruid.
Spanich Gruid: "Are you guys El Shell Lougers and El Heroes Acto?"
Icky: "Okay, who is he and why am I getting Jose Tequilla from Sausage Party vibes from him?"
Gazelle: "Icky, don't be distrusting! Hi, and yes, we are they!"
Spanich Gruid: "YOU ARE! Oh good! Then please come with me!"
Gazelle: "You'll take us to see Armtage and Huncus?"
Spanich Gruid: "Uh, si, si, why not? I'm totally trust-worthy! (Nervious psycotic laughter!)"
The Spanich Gruid leads the group as a small figure watches.
Gruid bar.
This music played in the background
The Spanich Gruid leads the group right into a gruid bar, as all the patrons, even the same Gruids who chased them, were seen staring.
The Spanich Gruid leads them to the bartender place.
Spanich Gruid: "Ok, do Ol' El Squirmy a faver and don't move from this spot, okay?"
Gazelle: "Alchourse. It's finally nice to have someone to trust."
El Squirmy: "Oh si, si, (Nervious laughter), Very trust worthy! (Laughs nerviously and psycoticly at the same time as El Squirmy ran off)!"
Magnum: ".... Well, he seems to be a very laughter-filled person."
Bartender: "What can I get yous?"
Spongebob: "None for us, thanks. That is, if anyone wants any."
Gazelle: "Oh, I would like a glass of water. I'm, not a heavy drinker."
Icky: "Your finest beer, Bar-keep."
The Bartender grabs a glass, walks up to a gross looking giant catapiller\eqsed animal and yanked on it's gross utter appendage to get what looks like alcahol.
Icky: "What the lord?!"
Fu-Xi: "Okay, how the fuck did we missed that there's a giant ass catapiller monster here?!"
Bartender: "Trust me mack, it's tastier then it looks. We genitcly modifived that Vhorm Beast to produce alcahol of all kinds."
Icky: ".... Okay, if you say so. (Nerve-rackingly grabs the mug given to him and proceeds to slowly drink it.) HIC?! (Eyes began to spin around like slots as they stopped on matching pictures of a black square with white bold words that said "Beer")..... HOLY SHIT, THIS IS GOOD?! (Wolves it down!)"
The Bartender gave Gazelle her water as he watched Icky.
Bartender: "Hey buddy, ya might wanna make it last. That could be your last real drink."
Icky was stupidly drunk.
Icky: "(Slurred) One time, mommy gotten me a pony! But my sister raped it!"
Trixie was disgusted by Icky's words, as well as his simpsons-eqsed burps!
Gazelle: "Wait, sir, what do you mean by that?"
Bartender: "Trust me.... You'll see soon enough. Oh, and don't worry about payment. She usually puts it on her tab. (Leaves)."
The Smaller figure snuck in and found the heroes.
Small Figure: "(Quietly) Hey! You need to come with me?!"
Gazelle: "(Looks at the figure) And why?"
Small Figure: "Just trust me! (Shoves the entire group into one closet, getting them all cramped)"
Zosimo: "I heard of tight spaces, but this is rediculious!"
Boss Wolf: "Sir, with all due respect, get your Peacock butt out of my face?!"
Lord Shen: "I'M NOT IN A GOOD PHYSICAL POSITION, MAN?!"
Small Figure: "Shuush! Quiet, or she'll hear you!"
El Squirmy came back.
El Squirmy: "Okay Seniorita, they're right- (Sees the empty bar stand) SANTA MARIA?!"
A shadow looms over the doorway as the bar patons cower in fear! El Squirmy most of all!
Iago: "Who's that?"
Small Figure: "A gruid too gruidy for even her own kind! We named her.... The White Death."
A figure kicked the door down!
The Gruids in the bar panic!
The figure came forth, and reveiled an albino female Gruid.
Small Figure: "But she also goes by another name.... Steelea."
Steelea saw the empty bar area.
Steelea: ".... (Snarls)..... Squirm?! You said you have a bunch of outsiders ready for me?!"
El Squirmy: "Seniorita, please! I swear, I saw them with my own eyes! I placed them right there!"
Steelea saw Gazelle's mug, approuched it, and sniffed.
Steelea: ".... Well.... Guess your not lying. This smelled like a deer of some kind drank this. But clearly they figured you were up to something and skipped town?! They could be miles away by now, idiot?!"
El Squirmy: "I'm, I'm, I'm sorry, I'm only one guy! I needed to get to you! I told them to stay! Please believe me, Seniortia?!"
Steelea: "..... Hey, hey, Squirmy, it's all good. We all make mistakes right. Now, come here, (El Squirmy was hesitant) It's okay, I'm not gonna hurt ya, I just wanna get closer. (El Squirmy did so as Steelea leaned onto him) Hey, Squirmy, it's cool. We're all about making mistakes, we're by no means gods, immortals or bots, we're natrolly imperfect, ok?"
El Squirmy: "Okay."
Steelea: "Good."
Steelea grabs El Squirmy and smacks him into the floor, breaking the poor fool's skull in the process as the patrons freaked out, while the heroes but a drunken Icky stared in shock!
Steelea: "BUT THAT DOESN'T EXCUSE YOU FOR WASTING MY TIME?! AND IF YOU RECOVER FROM THIS, YOU BETTER NOT FAIL ME AGAIN, SQUIRM?!"
El Squirmy: "(Moans), Si, Seniorita."
Steelea: "(To the entire bar) AND THE REST OF YOU?! IF ANY OF YOU SAW THE OUTSIDERS, COME TO ME FIRST, IDIOTS?! IT'S BEEN SAID THAT THEY'RE VERY FAMOUS HEROES THAT TOOK DOWN THE FUCKING VILLAINS ACT?! IF YOU SEE THEM, DON'T ENGAGE?! Jaxtom has an interest in them, AND I OWE IT TO THE MAN WHO HELPED ME BECOME BETTER THEN THE WEAKLING I WAS TO GIVE HIM ADAQUITE SERVICE?! GOT IT, YOU SCUMBUCKETS?!"
Gruids: "Yes ma'am?!"
Steelea: "..... That's more like it."
Steelea was about to leave, but Borpa got her attention.
Borpa: "Me and some friends saw the misifts you talked about. And they were right there. But when me and the guys were discussing a plan to get back at them, they vanished. Right around the time I saw what looked like a kid came up to them. I didn't paid it much mind, but, I assume the small punk had something to do with it."
Steelea: "..... I'll be sure to look into the "Small Punk" who caused the group to dodge me. And be warned. If I found nothing, expect to end up like him (Points to Squirmy) if I ever see you again!?"
Borpa gulped as did her gang!
Steelea then proceeded to leave.
Iago: "..... Hey, short-stuff, please tell me you have a way out of this?"
Small Kid: Yes, I do! Trust me!
The kid opened another door behind the closet and leads the group out of the bar and into an alley.
Gazelle: What does she want with us?
Small Kid: Now's not the time to talk. It's not exactly safe to speak of this in the streets. Be warned, Steelea usually doesn't come here alone. She comes with her adopted son, McGlume, and his 9-Gruid Squad.
Skipper:... 11 Gruids? That's not a threat. That's a playdate.
Small Kid: Do not be fooled. Steelea has powers that we cannot comprehend.
Ed Otter: And that would be?
???: I'm detecting something. (Steelea was seen using purple energy powers to detect their footprints)... They headed this way. When we find where we're hiding, get ready to open fire, but to stun only! Jaxtom wants them alive..... But don't be afraid to make it a painful stun, to show we ain't fucking around. (They cocked their weapons)
Trixie:... Mommy!
Small Kid: Don't worry. I can handle this. (Takes out two different grenades)
Gazelle: What?!? Grenades?!? You can't seriously be doing what I think you're-
Small Kid: Trust me! I got this! (Gets into a dumpster as he signels the heroes to hide in some parts of the ally!)
Steelea:... They seem to went down the ally!
McGlume:... Now it's only a matter of time until we find them-
Small Kid: (He popped out) YOU FOUND SOMETHING, ALRIGHT!!!
Steelea: IT'S THE ADOPTED CHILD OF ARMATAGE AND HUNCUS!! STUN THE BRAT!!
Xandy: Adopted child?!?
Small Kid: SMELL MY GAS! (He activates one of the grenades, which was a smoke bomb)
Gruid Soldier #1: AHH! MY EYES!!
Gruid Soldier #2: MY EYES!!!
Gruid Soldier 3: "MY PANTS?!"
Gruid Soldier 4: "HOW DOES YOUR PANTS HURT?!"
Gruid Soldier 3: "It's not! It just fell down! I need to get a new belt?!"
Small Kid: (He activated the other grenade, as it was a teleport grenade that teleported him and the heroes away)
Steelea: (As the smoke cleared)... That's twice that punk screwed us over! We must get to the HQs! NOW!
Armatage and Huncus HQs
Gazelle: (They were teleported there)... Oh... That was some kind of, teleport grenade.
Small Kid: One of Huncus manufacturing.
Icky:... So... Let me get this straight. Armatage and Huncus are... Gay? I mean, don't get me (hic) wrong, I ain't no homophobe, but ya would think those two would be lady likers or something.
Lord Shen: "Don't mind Ickerious too much, he's a drunk idiot at the moment. He drank modifived, uggh, catapiller beast beer. We'll be sure to put him in the timeout chamber until he sobers up hard and rechives a hangover to end all hangovers. But, I am curious as well. Are those men, really like that?"
Small Kid: No. They just adopted me together. I am Erok Roapley Gurt. I used to live on the streets doing whatever I had to do to survive until I found a home in between the alleys of these two HQs. I help out my adopted non-gay CEO fathers when they need me, and I'm no doubt a good aid to them. When I heard that Steelea was in town, though, I knew I needed to get you ASAP.
Gazelle: "Well, I need to ask. If she's as deadly as you had said, then why did she ordered those soldiers to only stun us, albeit, painfully?"
Erok: "That's because Jaxtom has an interest in you guys, because trust me, once Jaxtom has an interest to something, he either gets control of it, or makes sure it'll never be used against him. No new shorce of infomation ever gets pass him, even if it never reaches Urdia until a certain day.... Also, the Grand Council didn't exactly made it a secret that they're sending you guys to deal with him! (Brings out a holo-news paper of the Grand Council declaring that the Heroes Act and the Shell Louge Squad are to fix the troubled Beofynzeny System.) No offence, but, your bosses, have super poor sense of tact."
Shifu: "(Sighs), Bureocrates and their desires to earn voters for elections."
Icky: "I'd make a political (Hic) comment, but I'm too drunk! (Burps!)"
Erok: "(Rolls eyes) Okay, do you guys want me to take this idiot to the sobering chambers so he doesn't make us both look bad in front of my dads?"
Tigress: "You'll be wise beyond your years to do so."
Icky: "Hey, I'm not that embarrisment, I'm not gonna be an drunk to anyone. (Falls flat on his face)."
Erok: "...... Why is that guy apart of the Lougers, exactly?"
Spongebob: "He was gifted to us by Emperor Kuzco. Don't worry, he usually has better moments then this."
Sandy: Anyway, the Grand Council didn't specify much about exactly who this 'Jaxtom' guy is. All they said was that he was protecting the system from the Villains Act.
Erok: Well, that's only half true. Yes, the VA did came to avoid Jaxtom's system, but, not nessersarly in the way that you think. That's why my fathers called you. (Takes out a weird gun) This.
Gazelle:... A gun?
Erok: Not just ANY gun. One that Jaxtom has been known to make. Come with me. My fathers will explain the rest.
Hidden Warehouse
Clinton: (The gun was analyzed by a holo-table)... You see, this is no ordinary gun. It's one that proves Jaxtom's ingenuity.
Dexter: Well, I get that your designs are similar because of your feud long ago, but... What exactly is special about it?
Atrick: Because, this gun uses power we've never seen before. Plus, it's supposed to be quite common in the Beofynzeny System. We've kept an ore of such power for a while. (They take out a small container with a purple glowing gem)...
Patrick: Ooohh, shiny!
Clinton: This is what's called 'Uridium'. It's a priceless yet valuable alien substance that... Believe it or not, has a mind of it's own. It was named after the alien beings who discovered it. The Teadr 1 Uridians.
Xandy:... Another Teadr 1 race?
Clinton: Oh, this one's one of the few that went extinct after the Teadr 1 Age. You see, when we discovered this, we learned that it's not just any substance. It's, in a way, alive. It's molecular structure is similar to that of DNA, and each molecule had a different kind of charge that made each one of them like a microscopic brain, thus making this substance a collective intelligence. The Uridians were claimed to have said that Uridium was not native to these UUniverses, as they found it in a mountain-sized asteroid that struck their planet. It's hard to say what their original native universes was, but next to you Lougers, it is prove that there's life beyond this plain of existence, and that we only have scratched the surface from the other universes alone. They were able to survive the impact with a sustainable population, but they discovered Uridium within the asteroid and the surrounding blast radius.
Atrick: We were quite amazed when we discovered this. Jaxtom might've seen great potential in this.
Tollund: So... Why did you contact us?
Clinton: Well, we're beginning to suspect that Jaxtom has not been who he claimed he was. With all the reports the Grand Council had of several people from many worlds going to the Beofynzeny System, and have never returned, we've started feeling... Skeptical of what Jaxtom was doing. The only one who has ever communicated with us was him. As the one who ran the Beofynzeny Branch of my company, he was responsible for reporting his progress, as the Micro-Dyscon Sphere...
Private: A what?
Kowalski: I think it's their terms for a Micro-Dyson Sphere, an invention named after Freeman Dyson, which can encompass a system's star and it's orbiting planets for many purposes, whether being as an effective shield, or with encompassing satellites as it was first descri-
Skipper: NEEEEEEEEEEEEEEEEEEERD!!!
Clinton: Don't do that! Scientists like us consider that a slur nowadays. Anyway, it's initial purpose, or so we've been told, was to protect the system from evil could only allow Armatage ships into it, or people who have special permission and clearance. The ones who had permission and clearance... They all lost contact and were never seen since.
Erok: My best guess is that, with technology like THIS, there's no doubt that whatever's going on inside that sphere, it can't be good.
Lord Shen: I'd say so. Jaxtom might have that sphere up for a different reason. My best guess is that it's to keep people from ratting out on whatever he's up to, or perhaps there's something in the planet he doesn't want people to find out about for whatever reason.
Iago: "Or he just wanted his privacy on whatever big project he's making and the folks who vanished were from rival corperations?"
Clinton: "Well then it has to be SOME project, because it has went on for years now. I don't wanna sound like I have no trust for that misunderstood ape, but, I'm worried about his relieability being compromised, or, that it was never really there to begin with."
Atrick: Well, either way, I trust you can figure it out?
SpongeBob: Does a snail meow? You bet! (The three were confused)...
Shenzi:... SpongeBob, you do know that snails only meow in YOUR world, AND that there are NO snails in these UUniverses, at least, not ones like what we know them as?
SpongeBob:... Well... Then... What's another question in terms of THESE UUniverses?
Xandy: Does a Gurglioni gurgle?
SpongeBob:...... What's a Gurglioni?
Xandy: ".... The point is, we're on the case!"
Atrick: "Just be careful. Steelea being here looking for you proves that Jaxtom's already a step ahead, the Grand Council's inability to keep quiet about it aside. You would be advised to try to stay clear of him until circumstances get any evidence of any wrong-doing or it's just a case of Jaxtom being paranoid over a really ambitious project. We don't want people to have difficulty in trusting both our corperations because of Jaxtom doing something even remotely unsavery."
Loud knocks are heard!
Steelea's voice: "With all due respect Mr. Clinton and Atrick, but we need to take the outsiders in for questioning in relating to news about the Grand Council sending them to seek out Jaxtom, and all we want to do is make sure there is no misunderstanding."
Atrick: ".... Ugh, those bureocrats have NO SENSE OF TACT?!"
Shifu: "I concure."
Steelea's voice: "Because you two are respectable members of the two biggest weapon corperations, I'll be generious enough to offer 10 minutes to surrender the misfits peacefully."
Patrick: "THEY CAN DO IT IN NINE?!"
Steelea's voice: "8?!"
Patrick: "7!"
Steelea's voice: "6?!"
Spongebob and Mr. Krabs: "PATRICK?! (Pounces on Patrick!)"
Steelea's voice: "...... 6 it is then!"
Patrick: (Being strangled by Mr. Krabs) FFFIIIIIIIIIIIIIIIIVE!!!
Sandy: Sweet Jesus, Patrick, why must you do that?
Patrick: (As he was let go) Hey, we rarely get a real challenge these days. Just wanna, you know, heighten the suspense.
Sandy: "..... This is why Mr. Enter dedicated a top 10 video about episodes on how you're a prick, Patrick. That kind of mannorisum is considered a contributing factor on why our canon show has seen better days!"
Steelea's voice: "You have exactly 6 minutes to comply, or by Jaxtom's law, you two will have to answer for this!"
Gazelle: ".... (Sighs)...... I don't want to bring any inconvinence to you two and your child. It's better we co-operate."
Atrick: ".... Then, I wish you lot the best luck in the universe."
Iago: "But first..... Someone's gonna have to pick up Icky."
Icky: "(He was still in the sombering chambers that Erok offered to place him in)... OHHH, THIS HANGOVER'S KILLING ME!?"
Later.
The heroes were being eschourted into a large ship.
Steelea: "How noble of you heroes to not drag two members of the most powerful corperations down with ya and knowing when to heed. Keep note that we will keep a througoh eye on you lot. (Sees Gazelle) I'll keep a througoh eye on you espeically, valley girl. I reckindised your stench from the mug. You reek of cheap coloune, hair-spreay, and fancy smancy make-up! Think you're the big girl on campus because you defeated some primo threats both here and your universe before this? Well don't DARE think you'll be given speical treatment because of that, princess?! This ain't first-class to planet Hoihoi! We're heading to the Beofynzeny System! And if you thought this mudhole was a mess..... Then you know jacks*** about our system! We are fighting criminals and outlaws that make these wastes of space look like model citizens?! And you better hope we're always around to keep your asses covered.... Otherwise..... Well, at least if it were to accure, you'd be the greatest thing to happen for a straving Skrag."
Steelea shoves Gazelle in and leaves.
Steelea: "Oh, and don't worry about your ships, heroes. We got them in a different part of the ship. (To the soldiers) Field trip's over boys, we're going home!"
The ship's hanger door closes up.
Beofynzeny System
The ship arrives to a large red bubble that blocks out an entire system, as it goes through no problem due to being a trusted ship, and heads to the Uridians' home planet of Uridia.
Skyways of Urida.
The ship lands on a tall tower, as it's occupants leave to be greeted by a very skrawny Xorabeak.
Xorabeak: "Salutations, Commandent Steelea...... Jaxtom has grown anxious about your successful return."
Steelea: "Well feel free to tell him that he can expect the incoming meat soon enough. They are abit slippery, so I guess that's a good sign we can get a good mileage on these twats. Think you can ready us a transport, Juzz?"
Juzz: "But alchourse, Commandent. Just be careful though. The rebelers of New Haven have been getting a little more..... Aggressive."
Steelea: "Pfft! Tell me something I don't know, Juzz. They do that to every time we get visitors. Those bastards have been rounding up visitors and have kidnapped them for a long time now to turn into more cronies."
Juzz: "And yes, this has been an issue for some time now, thus Jaxtom was forced to create this Micro-Dyscon Sphere to discourage anymore visitors. But believe me, these are clearly no ordenary visitors. The rebelers have grown determined to seek them out. You know well what these particular outsiders did to the VA and the likes of outsider problems in Arda, Grooka, Oranos, Pharagu, Xenaros, Keuca, Mieber, Trecene, among many other places. These are not the kind of visitors you want to risk losing to the New Haveners."
Steelea: "(Grabs Juzz by the neck!) You think I don't know that, you old Xulture knock-off!? Are you trying to imply that I can't handle it, that Jaxtom has ill-trusted me?! IS THAT IT?!"
Juzz: "N-n-n-n-n-n-n-n-n-n-no, madam Steelea. I assure you, I was only stressing the impourence to discourage over-confidence."
Steelea: "Oh now you think I'm too cocky?!"
Juzz: "Madam, please, I was only making sure you take this seriously in moderate amounts?!"
Steelea: "(Snarls)..... Your DAMN lucky I got a shedgule to keep. But I'll make sure Jaxtom sees to it that you'll be more RESPECTFUL next time, birdbrain?!"
Juzz: "Well and good, Commandent. I'll get your transport right away."
Steelea lets go as Juzz proceeded to move away while wheezing, regaining his breathing again.
A baboon-eqses creature came and laugh at Juzz's misfortune.
Baboon: "Good ol' Juzz, always saying something to piss Steely off, eh? (Laughs as he smacks Juzz down in his laugh-fit!) You always put your bird foot in your beak!"
Juzz groaned in annoyence and proceeded to leave.
Steelea: "(Quietly) Aw crap, not this f*****g bounty-hunter idiot."
Baboon: "Hey, Steelea, you scored good again, as per-usual!"
Steelea: (Sighs) What do want this time, Wolholm?
Wolholm: "Aw, relax babe! I'm just here to congradulate ya! You really made sure you gotten to these guys before the New Haveners did! (Sees Gazelle) And heeeeey, that is one hot Faux-Barnity if I ever seen one! Wink-wink, Nudge-nudge!"
Steelea: "Now hold up, Wolholm! She's more dangerious then she looks! This slut defeated a soldier turned into a mutant cyber-connectic necomorth false god monster and a super-strong Mag-a-lo wizard!"
Samantha: "(Quietly and sternly) It's pronanced as Magelio, you uncultured Gruid."
Steelea: "Heck, she even wasted a creature that makes Skrags look like Coocicooian Puppies!"
Wolhorm: "PFFT! Puh-leeese! She looks more like a dancer from Spova than a real threat! (Gets a closer look at Gazelle) Heck, her milk tanks are not even big!"
Gazelle stared unimpressed.
Gazelle: "... Ex-cuse me?"
Wolhorm: "Oh, I'm sorry! Were you expecting cilvery in a dodge city of a system like Beofynzeny? I meant what I said! I mean, look at these! (Grabs Gazelle's chest) I could barely get a handful and-"
Gazelle kicked Wolhorm in the crotch!
Wolhorm: "(In a high-pitched opera voice) OHHHHHHHHHHHHHHHHH?!"
Soldiers laughed!
Alex: "Oooh!"
Po: "Oooh! That guy's tenders!"
Marty: "Right in the batteries!"
Juzz saw this and laughed like a gentlemen.
Juzz: "Serves that buffoon right."
Steelea only gave a smug grin.
Icky: "Gonna need an ice pack, sensu beans, and plans to buy a cup for that."
Gazelle: YOU'D BETTER WATCH WHERE YOU TOUCH A LADY, TOUGH GUY!!!
Wolholm: "(Covering his damaged underside) WOW?! What a woman?! Ow?! I was wearing crotch armor and yet, I STILL FELT THAT?! I see what you mean by how rough this chick is! Ohhhh! Oh! I'll, let ya get busy, Steelea."
Wolhorm left in pain.
Steelea: ".... Ordenarly, I punish people who attack and assult members of the Phaseforce, but, Wolhorm needed to learn a lesson, even if he IS one of Jaxtom's force leaders, so I'll let you off the hook, Valley Girl.... For now at least."
Juzz arrived.
Juzz: "Your transport is ready, Commandent."
Steelea: "Good, cause we're out of here."
Later.
The heroes and Steelea's gang are already in a large tank-like transport.
Steelea: "Soon you visitors will get to bask in the glory of Jaxtom. Ya better not waste it by being stupid. You are to be silent and quiet. Is that understood?"
The heroes were quiet.
Steelea: "..... Good, you gotten the message. Good to know obedience isn't hard to get with you. Soon enough, we'll arive to Jaxtom quicker then a sand-serpent. Now I want everyone to be on their best behavior-"
McGlume: "Uh, mom, the scanners picked up a, minor concern."
Steelea: "..... What, minor, concern?!"
McGlume: "Well, there, seems to be a gang of gypsies giving a sacred Merf a funeral."
Steelea: "WHAT?!"
Some Gypsies with their faces unseen are gathered around what looks like a dead-Cow-like creature doing a sacred cow funeral.
Steelea sees this.
Steelea: "Uggh..... Thomeus, force those fortunate tellers to take their funeral off the road?!"
McGlume: "Okay, okay, sheesh! Oh, by the way, Mother's Day is today, so, do you want some of their funeral flowers-"
Steelea: "NOW, THOMEUS!!"
McGlume paniced and got off with his squad.
McGlume: "(Cautiously approuches the Gypses....) Hey, uh, Gypsies? I hate to interrupt your sacred Merf party, but..... I kinda have to ask you guys to get that carcuss off! Also, do you REALLY want to do that when it's Skrag Mating Season? They'll smell that Merf's wasted meat miles from here?! (The Gypses don't respond).... ARE YOU EVEN LISTENING TO ME?! (To a soldier) Hey, you, get their attention!"
Soldier #1: "Sir! (Approuches the Gypsies) Okay, you chrysail ball weilding weirdos, your gonna have to move and get that carcuss out of here?! We have an impourent meeting with Jaxtom and-"
Rebel #1: (The Gypsies showed themselves to be rebels) BOOGIDYBOO, MOTHERF*****S! (They fired with Huncus weaponry)
Steelea: IT'S A TRAP!!! FALL BACK!! ANNIHILATE THEM!! (The Huncus Rebels put up a shield that protected them) DAMMIT!!! THOMEUS!!! SECURE THE PRISONERS!! NOOW!!
McGlume: ON IT!! (He went into the vehicle with two of his squad members)... Alright! Guys, it seems that we- (The lights went out all of a sudden) Aw, come on now, I swear to orange tap-dancing Arbasus, this better not be one of those cliché incidents where the lights go out, and then the lights turn back on, and suddenly, everyone except the scene's main antagonist is dead, disabled, destroyed, or gone! (That actually happens, as the heroes were gone)... Aw, son of a biscuit!
Steelea: (She comes in) Thomeus, what's the pro- (She was shocked that they were gone)... WHERE'D THEY GO?!?
McGlume: THE LIGHTS WENT OFF, AND ON, THEN THEY WERE GONE!!!
Steelea: AND WHY DIDN'T YOU USE YOUR NIGHT-VISION?!?
McGlume:...
Steelea: (She slapped him) THOMEUS, YOU ALWAYS DO THIS!!! YOU'D BETTER FIX THIS RIGHT NOW, OR I'LL HAVE TO TAKE AWAY YOUR VIRTNET PRIVILEGES!!!
McGlume: YES, MOM!! I-I-I-I GOT THIS!!! (The nine squad members went off after the heroes in backup hoverbikes as they were being escorted by a Huncus Rebellion hovercraft)... STOP IMMEDIATELY!!!
An electric fence trap sprung out!
McGlume: "AW NO FAIR?! LOOK OUUUUUUUUUUUUUUT?!" (While much of the squad failed to stop, many including McGlume avoided them and continued chasing them)
Rebel #2: AW, COME ON!!
Rebel #3: What, did you ASSUME that would stop them right away? The world don't work that way, kiddo.
Rebel #4: JUST GET THEM INTO THE TRAP RIGHT GODDAMN NOW!!
Duke: Trap?!? (They flew right into a battlefield against both more Huncus Rebels and Loader-like robots as gunfire blazed around the area)
A-Sentry #1: (Deploys a yellow defense turret that blasts many rebels, and shortens out one of their shield devices, until a Rebel blasted the turret to bits) Ow! Stop it! Ow! Ow! Quit it! Please! OW! (He blew up as the legs plopped to the ground)
A-Sentinel #1: (He came out and morphed his two arms into large cannons as they rapidly fired at the rebels)
Rebel #5: FIRE IN THE HOLE!!! (He launched a rocket that blew up the A-Sentinel)
A-Sentinel #1: Ow! Right in my nuts and bolts! (He fell to the ground)
Rebel #5: REBEL SCUM THAT, ARMATAGE SCUM!!! (He was blown up by a bigger A-Sentinel, that deployed many other A-Sentinels and A-Sentries from it's opening chest)
Rebel #6: Take 'em out! (He fired a rocket that a mobile drone used a shield to block off as more flying drones blasted at him) OOF!
Rebel #7: BLAST!!!
Rebel #8: OKAY!!
Rebel #7: NOT WHAT I MEANT, BUT IT'S THE THOUGHT THAT COUNTS! (Rebel #8 takes out a crazy Huncus gun and fires rapidly as the A-Sentinel's armor was too strong)
Rebel #8: IT'S ARMOR'S TOO STRONG!! FALL BACK!!
Rebel #9: I DON'T THINK SO! (He got a crazy-big turret that blasted the A-Sentinel into oblivion, as McGlume's chase went right through)
Rebel #5: It's the squad of Captain Dodge! Looks like they need aid!
Rebel #10: THEN OPEN FIRE!! (They did as the McGlume's squad was taken out, but McGlume made it onto the Huncus hovercraft)
McGlume: (Points his gun at the driver) Stop the hovercraft immediately!
Banzai: WHAT THE HELL IS GOING ON?!?
McGlume: (He was suddenly shot by a sniper blast right off of the hovercraft, though thanks to a shield, it didn't kill him)
Rebel #10: Commander! We are within range to intercept the perps!
(Commander): Then do it! (They did so, throwing a teleport grenade at him and his men, teleporting them into confinement)...
Captain Dodge: (He stopped the hovercraft as the Huncus Rebellion congratulated him)... Mission success, everyone! We were able to stop these heroes from being used against us! Now let us head back to base.
Icky: "HEY?! WHAT'S GOING ON HERE?!"
Captain Dodge: "Let's just say, everything you may've heard about Jaxtom is, not exactly completely accreate."
Meeting the Huncus Rebellion
Uridian Deserts
Dodge: (The hovercraft brushed past the Uridian deserts filled with deserts on par with Pandora, having bizarre alien fauna skulls, ruins that look organic in nature, alien-like fauna and flora, billboards dilapidated or otherwise, and many other features)... Allow me to introduce myself. I am Captain Dodge J. Huncus, Tertiary Captain of the Huncus Rebellion.
Skipper: Rico? Dibble me! (He did so)... So, I can tell by the name you're connected to Tee... Tuh... Teh... Hoover Dam, forgot the name!
Clifton: Teel Gosa Huncus.
Skipper: Yeah, that.
Dodge: Indeed. You see, we are an undercover freedom fi- (Skipper chomped a Cheesy Dibble)... We are an underco- (Skipper chomped again)... An undercover freedom fighting- (Skipper chomped)... rebel fo- *Chomp*... Force, *Chomp* Dedicated to he- *Chomp*... He- *Chomp*... Dedicated to he- *Chomp* MMMMPHHH!!! Dedicated to helping the Hu- *Chomp*... The Huncus Corp- *Chomp* (Sighs, and talks quickly) DEDICATED TO HELPING THE HUNCUS CORPORATION SURVIVE- *Chomp* THE WRATH OF JAXTOM!! *CHOOOOOMP!!*... Are you finished, or can I stop wasting my F*****G TIME EXPLAINING IT- *Chomp* AAAAAAAARRRRRRRGGGGHHHH!!!
Skipper: No, no, please continue, I'm all ear holes.
Dodge: (Sighs)... Okay, short version, we're fighting the evils of Jaxtom- *Chomp*
Skipper: OHHHH!
Dodge: (Sighs) FINALLY!!
Skipper: Well, I'm out! (He throws the bag in the desert as it digitally faded away)
Dodge:... Easy with the littering. We've had to ensure that all litter goes to the Armatage-Huncus Dumpyards.
Skipper: Steelea told us about that. Why do you think I did that- (He stepped on a button)
Computer: Self destruct in 5... 4...
Skipper: You know, you should really label these. (Dodge deactivated it as it went to near 0)...
Dodge: We would, but basic and obvious labeling would work more against us than help. You see, we'd like to keep labels in coded labeling to avoid the AAF and Phaseforce from using it against us. When buttons are for emergencies, they're labeled red. If not, they're labeled blue. If it's cautionary, it's labeled yellow.
Skipper: And the type?
Dodge: Specialized symbols that show themselves when we touch them with a finger. Though it only works for staff of the Huncus Corporation and the Rebellion.
Xandy: Is it safe to say that there's something going on here?
Rebel #2: More or less. He's mostly a guy who had, albeit good arguements. Trouble is, the dude just didn't pick a good way to show it. When Jaxtom overthrew his adopted father, and left him paraplegic, he targeted us next. To ensure that we aren't threatened by his corporate competition, we formed this rebellion so he doesn't gain complete control over the Beofynzeny System.
Rebel #3: But so far, Jaxtom's been starting to win. His forces get stronger every day.
Alex: They have a corrupt police force on their side?
Dodge: "Corrupt" is a strong word. But we do agree that it is now a far cry of it's intended purpose. Jaxtom only won them over by sheer dumb luck. The Phaseforce was the Beofynzeny System's police force, the only law in this otherwise dodge city of a system, but Steelea took it over after, as far as we know, she wished to do things her way and disobeyed her grandfather multiple times, finally cracking and killing him when he sent her to prison for disobeying him to save people she put trust instead of protecting civilians from a raid, which, to be fair, her grandfather was an overly-orderly douchebag, and Steelea was only looking out of her friends. She overthrew the police force, disabled their Admiral AI into her suit and became the new leader, and thus, our branch's leader, Wusamble Huncus, had to cut off the provisions for them because we clearly refused to support them with a corrupt leader.
Hudson: So Jaxtom replaced those provisions?
Dodge: Exactly. In return, Steelea served as his public force to keep the public unaware of Jaxtom's overreach, while he converted the Corporation's security into his private army, the AAF. That's what we've been fighting back there.
Icky: "So basicly, a public police and a secret police scenario?"
Dodge: To a degree. And Wusamble had to ensure we keep it that way and deal with them ourselves. The public would never believe us if we told them of Jaxtom's true nature. They've grown so used to our family feud that they'll take anything like that as just being feudual. Feuders tend to say, hurtful things in those kind of situations. And Jaxtom KNEW this and had done well to make sure it stays that way. As far as anyone know, it's another case of a well-meaning govermental system with flaws against a fanactic rebelion force. Made worse ever since the Mieber fiasco.
Trixie: Yeah, sorry about the Mieber thing. We wish we could've handled this world first before Mieber.
Dodge: Though his father said that he was like this because long ago, he was denied to be the next leader of the Armatage Corporation because of his greedy ways and his ideals being, sort've mistaken, to be "fool's dreams" by those very conservative of ancient philosophies that generated controversy from the Globex Confederation of Corporations, and we all know how absolutely persistent and, well, unpleasent to put it non-insultingly, their Macorlean leader is.
Gilda: Biggest understatement ever. We ran into the guy at one point..... Ugggh! If I don't have to see that bossy twat ever again, it'd be WAY too soon!
Dodge: So anyway, we had to fight him off as much as we could.... But as we've said, we've started losing... BADLY! You see, a year ago, we got word of someone from the lawless sector of Fyregem claiming that Jaxtom had managed to coherse bandits to "serve his cause behind the scenes", and among the best searching for these Vaults that the Uridians created as they contain technology that allowed for endless possibilities. It's these 88 Vaults that Jaxtom desperately wants, ever since he found his first one, took all the technology within, drove himself to the top of the corporate world, and brainwashed his friend and Wusamble's son, Walden, to becoming his assistant. (They passed a billboard that had Jaxtom's face on it as it said "Jaxtom Needs You, To Save The System! Vault Seekers, WANTED")...
Susan: Was that what this guy was referring to?
Dodge: Well, only a billboard with his face on it, but that is correct in proxy. These 'Vault Seekers' are mercenaries out to find the Vaults for nothing but profit, trade, or anything beyond their wildest dreams. But this caller claiming she's a former Phaseforce agent seems to believe otherwise, cleverly hiding her transmissions by hiding her calls inside a m*Raygun sound*t commercial. (Everyone was surpised)...
Sparx:... Feeling a little wavy there?
Dodge: No. I said this person hides her transmissions in a m*Raygun sound*t commercial.
Sparx:... Huh? I think he's trying to say m*Bee sounds*t!... Me too? What the f*Bee sounds*?
Soothsayer:... Are you all trying to talk about m*Screaming Goat sound*t? (She was shocked)
Icky: (Laughs) DUDE! HER CENSOR IS THE SCREAMING GOAT!! THAT'S THE BEST THING EVER!!!
Soothsayer:... But... But I've never been censored. I'm the modest of all of us.
Iago: Okay, why are we being censored from saying m*Parrot 'WTF'*t?
Lord Shen: I don't know. This has never happened before. It's not even that profane.
Soothsayer: But why wouldn't we be allowed to say m*Screaming Goat sound*t?... Oh my goodness, this is so embarrassing!
MSM: Yyeeeah, you see there's a reason why you can't say that specific term. You see, it's apparently spam filtered, so it won't be allowed to be published in the transcript. So... Do with that what you will.
Iago:... Well... Crap baskets!
Icky: Never knew something like m*HOOOONK*t was spam filtered.
Dodge:... Yeah, so anyway, it's how she hides her transmissions.
Kaa: Got it. Continue.
Dodge:.... I, don't know what all that was about, but ok. These 'Vault Seekers' have been claimed once or twice on our missions to aid us to keep Jaxtom from going too far with reaching at least one of them. Specifically the one on Mount Voragidium, which is so big, it contains as much Uridian technology to last over a million years or more, containing what is said to be the Uridians' most powerful technology and weapons. But just last year, this figure said that these Vault Seekers were claimed by Jaxtom. Now they've stolen several key pieces for several Vaults in the system, yet they require the knowledge on how to use them, and this figure said she's the only one with that info. Of course, we didn't believe her as we assumed she was only fulfilling a bandit's wish. But we later found out that we were dead wrong. Much of our Uridian info and artifacts necessary for the opening of many of the Vaults were stolen, and the clues pointed to the Vault Seekers.
Bagheera:... So... Why didn't you confront them?
Dodge: We did. MULTIPLE times. But the Seekers were, shall we say, too hardcore for us. The borders on the lands of their allies are too strong for even us. Turret towers limit our access there, the bandits have been promised plenty for their loyalties, and flat out anything is officially Huncus-Rebellion-proof.
Archimedes: Clever ape.
Dodge: I know. So, to ensure that you can help get there, we need to plan out your visit at our HQ. But it's on another planet, so we need to use a jump tunnel to get to our main base on Vecheustea.
Icky: And don't tell me, to keep it from being hard to locate, ya place it in the territory of some kind of deadly monster, right?
Dodge: What? No! That'd be stupid! That'd be a practical nightmare to work around. We just hid far underground.
Icky: Makes FAR more sense. (They entered the caves, as they were attacked by Larva-Crab-Worm-like creatures)
Computer: Uridivids detected. Slag shield engaged. Stun-based defenses initiated. (The creatures were blasted unconscious, and their acidic attacks were unaffective)
Donkey: WHOA!!
Dodge: Oh, do not worry about them. They are just a part of the hostile wildlife here. Since the Uridians died out, they've grown out of sentient life, and will attack them unless shown pure compassion.
Gazelle: Well, I AM good at that.
Dodge: And that is good to know. But we don't have time to cuddle animals right now.
Driver: Sir! We are approaching the jump gate.
Dodge: Good. Lodgers, brace yourselves. (They went through as they went through a similar swirling effect as teleportation and resurrection in Borderlands, finally arriving in a snowy planet with little wildlife, ancient Uridian ruins, multiple hidden Huncus monuments, and heavily-protected and shielded areas, as they reached an underground and holographically-camouflaged hidden area, as this music plays)
Dodge: (On communications) General! Inform CEO Huncus that we're bringing in leads to finally ending Jaxtom's rule!
(General): As you wish! (They arrived in a giant base protected by advanced technology, several types of drones, robots, soldiers with multiple types of weapons, have a highly-advanced architecture of whites, pigmented colors mainly consisting of blues and reds, holography, a sustainable civilization, defensive machines, scientists, advanced transports across the system, teleportation, digistruct technology, and anything interesting for science fiction)
Skipper: Well, well! North Wind, eat your heart out! Not a bad place you got here, Dodge. 
Dodge: It's not much. We're practically used to it, unlike you guys, unless you travel to worlds with higher Teadr levels.
Kowalski: PFFFFFFFFFFFT, there's advanced technology in OUR worlds, except unlike that, you worlds are like an advanced society of beings with mixed biology coping with a limitless society like ours. No doubt we're used to a place like this.
Dodge: Okay, we ain't here for sight-seeing. We gotta get you de-brief from the boss.
Patrick: Okay! (Takes off his pants to reveal Goofy Goober underwear, resulting in laughter)
Hudson: (Laughs), D-d-d-d-d-d-d-dude!! He didn't meant it like that!!
Squidward: (Facepalms) Fricking IDIOT!
Dodge:... Ohhhh, kaaaay! I, can safely deduse that you guys, aren't really very normal heroes.
Icky: What was your first clue?
Dodge: Point taken.
Confronting Deadpool
Ezzoylund Wastes, Tolvent
Xandy: I can't believe we have to do the work of some crazy child just to get clues to stop this corporatocratic madness.
(Small Sauce): Hey, lady, at least be grateful I'm trying to help! Trust me, the clues ya' found from Meat-Stick will help ya' get to Jaxxy Boy. We may be nutso, but we're the best you've got.
Gazelle: As much as I hate to agree with a mentally-challenged child, she's right. This is a system that has been isolated by evil for decades. What've we got to lose?
Squidward: Our self-respect? Our sanity? Our lunch?
Duke:... Sometimes, your attitude can be as annoying as the others with the same problems.
Mr. Whiskers: Amen.
???: BANZAAAAAAAAAAAAAAAAAAAAAAAAAAAAAAAAIII!!!
Banzai: Yes? (Everyone was shocked to see a red figure charging down and leaping upon them as they dodged)... Oh, why do I keep replying to that?
Shenzi:... Oh, I KNOW that is not-
???: That's right! It's ME, DEADPOOP-Ugh-DEADPOOL! (The figure is slightly similar) And I've got QUITE the bounty to get from you guys! With all that the Phaseforce is offering for the capture of these weirdoes doin' business with Fyregem individuals, I'm gonna be richer than a fossil site!! (Cackled wildly)
Squidward:... Yer' not Deadpool!
"Deadpool": What're you talking about, I am Deadpoll-ugh-Deadpool!
Squidward: Well, first off, since WHEN is Deadpool about following the orders of his payer? Usually Deadpool is followed by Weird Al music BEFORE he shouts 'BANZAAAAII'!!! Secondly, he considers us friends, so no bounty on our heads, even if it's beyond comprehension, would ever be good enough for him. You would be amazed on how that mess of a human can STILL manage to have standards! And third, he's terrible at conversion. So he rarely accepts AUU money.
Pleakly: Heck, why are you even dressing up like him? How do you even know him? We made sure he never visited the AUU.
"Deadpool": (He began to sweat)... Uhhh... I'm, an evil clone of his?
Icky: Well, to be fair, that is true in Marvel canon as sometimes there can be evil Deadpool clones, but thing is, he usually makes sure he never has to deal with their bulls*** ever again. In fact, I can predict he would show up in three, two, one... (Points up to the air)
???: BANZAAAAAAAAAAAAAIII!! (Some familiar swords stabbed the imposter in the neck, who was revealed to be an Ezzoyan Bandit posing as Deadpool, as the swords were from Deadpool himself)
Icky: (Finishes pointing at the real Deadpool) Boom goes the dynamite!
Deadpool: SURPRIISE! Hah! Got the little bastard stealing my image! (The Lodgers, except an unflinching and unamused Icky, and heroes were shocked as he slashed at the imposter and slicing his head off, then stabbed him in the butt, and took his dismembered head and took a selfie) Pose for the camera, Mr. Silly! Perfect! (He threw the head away) I'm SOOOO Tweeting this... Once I figure out how the AUU Twitter works. Eh, doesn't matter yet anyway. I love secretly stowing away in an AUU ship to be able to come to AUU Borderlands but in systemary planet form. This is place is awesome. I am gonna start coming here a lot for now on. Heck, I might even consider moving here and- (He noticed the Lodgers)... Awww, crap! (Looks at the fallen bandit and shoves the ruined corpse away into the bushes, hoping it wouldn't be seen.) Heeeeey, guys! What's shaking? I missed you guys! I haven't really seen you since the occasional cameo I made in some prior episodes, am I right? (They looked angrily at him) Hey, Pang Bing, how's the self-empowerment doing? Still have a girl crush on Furry Shakira? And heeeeey, Trix, how's your pterodactyl cult doing? (Shen was about to bring out his blade while holding back his rage).... So, I, bet you're wondering, what am I doing in the AUU? Well, if you heard what I said earlier, yeah, pretty much that. (They continued staring him down)... Ok-ok-ok-ok, I get the memo! I know I'm not allowed here, but, when I heard about this system having mercenaries, bounties, a lot of unredeemable crooks, and treasure hunting, I kinda couldn't resist. It was kinda speaking my language, especially since my visits to the ACTUAL Borderlands worlds were getting a little, samey, and missing a little OOMPH!
(WB Deadpool): 'Samey' isn't a word.
Deadpool: (Sighs)... So I came here, and, and I figured that you weren't gonna come here to save this system, since, ya know, A Handsome Jack-ripoff isn't usually of great concern to you guys, if not also because of the red and scary but also kinda cool, system-surrounding shield limiting travel, so I thought-
Lord Shen: You thought WHAT? That it was WORTH disobeying us?
Boss Wolf: And on that note, guess what? The Grand Council asked us to MAKE Jaxtom our concern!
Deadpool: Guys, please, it was only gonna be this once.
Icky: Then WHY did you say you planned on living here?
Deadpool: Hey, at least it's in a system where everything is already unbelievably s****y! Whatever I can do here, won't mean a goddamn thing!
Icky: And how exactly will you cope with the clearly vastly different money system, genius?
Deadpool: I'll adapt to the weirdo UUniversal money here and become richer than Kingpin here! So, no harm done guys! Seriously, I mean it! I mean, didn't your High and Grand Councils already establish measurements between the two currencies? Doesn't an Original UUniversal dollar equal $1.48 here?
Zosimo: $1.49, actually.
Deadpool: Whatever. Regardless, I'll figure it out.
Vancer: Whoa, whoa, time out, who is this guy?
Deadpool: I'm glad you asked. (He plays this)
Vancer:... What's a Chimichanga?
Deadpool: Okay, THAT one makes more sense than an imp not knowing what it is. All the same though, bro, you're really missing out. (Gives Vancer a Chimichanga)
Icky: I wouldn't take that, man! Ya don't know where he keeps it.
Deadpool: Oh relax, I kept it fresh in this pan-dimensional cube I stole from Doctor Doom, which is.... Half the other reason I came here. Yeeah, I, kinda got in Doomy's bad side for the umpteenth time in a row, so, that's why I'm complicating on living here now. (The Lodgers and Gazelle face-palmed) So, I'm only gonna be here until Doom gets defeated... Or retconned... Or killed until continuity changes again... Or just makes another cube. Either way, I, kinda need to hide out for a bit.
(WB Deadpool): I told you it was much easier to only be here until the heat dies down.
(YB Deadpool): Oh, come on, what's the problem of living here?
(WB Deadpool): The excess corruption? The excess law enforcement? The legal issues?
(YB Deadpool): Eh, good point.
Zosimo: Why're you pausing like that?
Deadpool: Talking to my inner voices.
Hudson:... So, and don't take this the wrong way, you're... Kinda delusional?
Deadpool: How DARE you indicate I'm delusional?!? (Takes out a ridiculously-crazy gun) DO I HAVE TO GET OUT MY "PEOPLE WHO THINK I'M DELUSIONAL" GUN?!? (Hudson timidly nods no)... Good! (He put the gun away)
Xandy:... How did you-
Deadpool: Never question me or I get out my "Answering" Gun.
Zosimo:... I reckon you're some kind of known reckless idiot, huh?
Deadpool: (Suddenly in a Southerner's outfit and in a Southern accent) And I reckon you'd be some kind of smartass, huh?
Zosimo: What in Samhill, how did he get a costume change so quickly?!?
Icky: Don't question it. You'll suffer a major brain fart if you think too much about it.
Cynder: But, let's give you the long more understandable explanation. He's a former enemy of ours from our UUniverses, starting out as a human mercenary who developed cancer.
Deadpool: I had 34 tumors. They were literally EVERYWHERE!
Cynder: And, with little hope, he went into these corrupt science experiments that injected him with DNA of humans that have this genetic mutation that allows them superpowers as it's SUPPOSED to be their next stage of evolution.
Tether:... So, in other words-
Cynder: Yes, it's like the genetic anomalies of your humans, yet in a different twist. Deadpool gained the near-limitless healing factor of one of his 'frenemies', along with a lot of other abilities, and became a wise-cracking fourth-wall-breaking annoyance who briefly joined the Villain League as a replacement partner for one of their members, until he renounced his membership during one of our later adventures when Spyro was leading. Now he's more or less an ally to us on certain occasions.
Deadpool: (As a game show host) DING-DING! AND CYNDER WINS THE GRAND PRIZE! YOU GET TO PUT UP WITH MY CRAP FOR THE REST OF THE EPISODE!
Most of the Lodgers: (Dubbed as TFS Namekians when learning of their old home planet's destruction) DAMMIT!!
Deadpool: (Back to normal) Yep!
Icky: Uggggh, good son of a gun, Deadpool! Well, we may as well get this out of the way. You now know about our mission, so let's cut the bulls*** coming out of that covered mouth of yours, and help us out in taking down Jaxtom.
Deadpool: Well, that depends. Does he have a bounty on him?
Hudson: Well, in universes and other Theta systems outside of this one, yes, defeating Jaxtom and maybe capturing him is worth a considerable fortune dead or alive. (Deadpool squeed)
Lord Shen:... Why did you HAVE to encourage him, Hudson?
Deadpool: Ohhh, yeah! I'm gonna claim me an Alternate UUniversal bounty! ANNNNNNND, that fortune will help me set up an estate here!
Lord Shen: (Groans) Okay, fine!! But I expect that you follow our ways to the core!! And do NOT embarrass us in front of the very few allies we made here. And before we can get started, did you by any chance do something stupid here prior to our meeting?
Deadpool: All I did here was kill off bandits and marauders and collected a s*** load of lost treasures, Borderlands style! I hid it all in my 'Deadpool's Stash' cave and left it totally inconspicuous.
Elsewhere
VB #1: (A small cave was surrounded by Vegas-style lights pointing to it reading "Deadpool's Stash, do not enter!", "Intruders will be shot! Survivors will be shot again!", and "No valuable money in here!", as Vrat Bandits see this).... Pfft! What an idiot.
(Deadpool): Buuuuut, in the event an asshole or assholes could've manage to find my stash... (The Vrat Bandits took one step closer, and suddenly, an army of Borderlands-esque robots appeared and blast the Vrat Bandits to smithereens Looney Tunes-style. The smoke settled and revealed burned skeletons of the Vrat Bandits)
VB #2 Skeleton:... Mom was right. I should've been a doctor. (They all fell apart)
Lodgers' Location
Gazelle:... Aye-aye-aye!... Well, at least we found you before you did something REALLY estupido.
Deadpool: Geez, you guys treat me like I'm an irreversible disaster waiting to happen.
Sparx: That's because you pretty much are!
Spyro: Sparx!
Deadpool: But on the plus side, I GOT ME A S***-LOAD OF AUU WEAPONRY!!! (He shows an entire collection of AUU weapons he found as The Lion Sleeps Tonight played again)... I've had so much fun with them...
Cutaway
(The song continued to play as Deadpool used the weapons he found to make kills like these)
Present
Deadpool: Ah, good times!
Gazelle:... (Sighs) You are SERIOUSLY hard to understand sometimes.
Deadpool: If I had a dollar for every time people said that, I wouldn't need to be a mercenary!
Going to Fyregem
Fyregem
Deadpool: (He marched right through the hostile wildlife, border security, and bandit chaos thanks to his powers while the Lodgers have managed fine such as well, while the others without fighting skills or other various abilities, give or take a few, were beaten and bruised)
Icky: AAHH... CHRIIST!!! WHAT KIND OF TAINTED WATER WERE THEY DRINKING HERE TO BECOME SUCH PSYCHOTIC BASTARDS?!?
Iago: (Bald and scorched)... Whatever it is, it must be worse than the water in Flint Michigan! (Wheezes)
Cutaway
Icky and Iago stood besides a sign that reads "Things That Icky & Iago Can't Make Jokes About", then torched it with flamethrowers.
Reality
Squidward: But at least... I can't get any wo- (He and Sparx enter an area where a Perimeter Turret activates)
Perimeter Turret: Warning! You are in a restricted area! You will be shot unless you vacate in 3 se- TIME'S UP?! (It fired in slo-mo)
Sparx: (In slo-mo) NOOOOOOOOOOOOOOOOOOOOOOOOO!! (Boom)
Later...
Sparx: (He and Squidward were cartoonishly still alive)..... Ow.
Squidward:... Too bad that didn't kill me.
Icky: Yeesh! When those voices said three seconds, they didn't even finish the sentence.
Sparx: Maybe it spoke in 3 seconds and then attacked when those 3 seconds were up. OUCH!
Deadpool: Oh, guys, lighten up! At least you're still alive thanks to the magic of cartoon logic.
Lola: That doesn't mean it can't still be painful.
Icky: Yeah, because like Genie magic, you'd be amazed what you can live through. But hey, the important thing is that Sparxy and Squido survived. We as a team survived way worse. Heck, you can make a montage of things that could've LONG killed some of our members off had it not been for cartoon logic!
Patrick: And because we can't die since we're the stars. ADUUUH!
Sam: Yeah, not mentioning that sometimes it can be inconsistent, and often times you can get annoyed by how technically immortal we are.
Max: But hey, we CAN still die. Just because we're cartoons it doesn't mean we're unkillable.
Spyro: Let's hope we don't have to deal with the likes of MacBone, Sludge, and Nine-Fingers again.
???: Helloooooooo!! (A small Claptrap-looking robot, with only a lot of major and original changes, was seen)... Welcome to Fyregem, travelers.
Miria:... He annoys me already!
Claptrap-Like Robot: I get that a lot. I am 31L6E-666. You can call me by my locally-designated name, Bilge.
(YB Deadpool): (Chuckles) It's funny because his unit name is a funny play on 'Bilge'.
(WB Deadpool): I believe that's what you said when we met Claptrap on Pandora.
Deadpool: Oh, save it. This guy is pretty nice.
Hopstar: Oh, I beg to differ.
Bilge: Miss Aotho has been expecting you heroes for quite some time. Or at least, not you specifically, but, at least ANY heroes in general. There's a lot to show to you here in this grand place.
Lian: (They saw that the place, while having great technology, is still run-down and dirty)... Well... As grand as it can get.
Bilge: Yeah, I know, it's kinda s****y at the moment. Trust me, it HAS seen better days! I've been around since it was founded, sadly. Fyregem was once a town predominantly housing Cypherion's Beofynzean mining force, but a rising bandit presence in the area, predominantly through Sludge, caused the population to plummet from 273 down to a meager not-good-enough-for-a-strong-economy-for-a-thriving-mining-town few. We have graves at the entrance as a testament to its fall from glory. Sludge even murdered it's mayor and had his head on a stick... And ate it like a popacle. After he used a freeze gun and dunked the head in fruit juice and the sludge in his layer of course.
Peng:... My..... Not even Mongolians of our world are that barbaric.
Bilge: And he was killed after a short time in office, too. He never did get to honor his father's legacy, and many of his would-be successors had either already fled, been killed, or a twisted combination of the two. But we still prosper on our own. (Sees a miserable drunk laying down unconscious as a Skrag pup was seen biting off his toes)... With, mixed results.
Gilda: I feel ya man. I came from a mess of a neighborhood too. Griffonstone doesn't have a leader... Yet, I guess... but at least it still has Griffins present. Yet I managed to heal it from the crisis the Arimaspi King caused it to go to, and thus they function well as a leaderless society. Hell, King Cedric is aiding in it since we beat that rotten flamingo griffin. But hey, maybe in some future canon episode it WILL be given a leader, but it hasn't exactly been touched on too much, so I'm not holding my breath on that change anytime soon.
Bilge:... Does not compute.
Trixie: We weren't necessarily speaking to you, trash can.
Gilda: Yes we were. Forgot to tone down on the meta.
Bilge: And FYI, I am NOT a trash can, thank you very much. Now, right this way, please. (They followed him)... You know, I couldn't help but hear you had a scrape with the dangers out there.
Shenzi: What's it to you?
Bilge: Hear me out before you accuse me of being a nosy-body-tron. Well, perhaps this can aid you. This is a Diginet Station. One function it has is to teleport you anywhere within the system digitally. Which... Come to think of it, is kinda how teleportation works, besides the disintegration thing, but, WOW, did I just contradict myself. Anyway, you can also use the Digisurrection function. When in use, your DNA profile is automatically identified and stored. Thus, if you die, you can be resurrected for a small meager fee.
Deadpool:... Feels kinda like extortion to pay to be brought back to life digitally through a DNA signature. I mean, when Scroop was tossed out with me every time we called Po his trigger word, he was unable to survive the impact, but I always got out without a scratch, and made it back to the HQ just in time for him to be resurrected. Kinda seems like something they'd do just to make a quick buck.
Bilge: Oh-ho-ho, here we go AGAIN with all that ethicist s***-on-a-d***! YOU SHOULD KNOW THAT DIPS***S LIKE YOU ARE WHY JAXTOM EXIST!!
Deadpool: Whoa, dude, cool it! I'm just saying that resurrection should be like healthcare! It shouldn't be made inconvenient by budgets.
Bilge: Well EXCUSE US if we had resurrection stations and that we made the bulls*** move to NOT BE CHARITABLE WITH THEM! PARDON US if tough times lead to us making questionable moves! Pardon US, if the economy's bad enough that we HAVE to do something like this!! Otherwise, what good would Digisurrection BE if it was made charitable and for free to this mess of a system WHERE WE CAN'T MAINTAIN ANY ECONOMY NOT CONTROLLED BY JAXTOM?!?
Gazelle: Trust me, an ethicist he is NOT! Believe me on that, I seen what this crazy hombre does to people sometimes. However, he DOES have a good point. A miracle like the power to restore someone from death itself, shouldn't cost money, especially not in the kind of times your system is in!
Bilge: Oh, I'm sorry, I don't make the rules, ethicist scum! Everything costs money, just like medical procedures like THIS cost money. Not EVERYTHING should be treated like a charity, whiners! You gotta problem with that, you can take it up with the committee of the planet! Oh right, because of Jaxtom or at the least someone close to him who's a committee member, that might not necessarily be a GOOD FREAKING IDEA! SO SHUT UP, AND GET OVER IT!!
Tigress:... I see you have a sour sense of humor and arrogance towards you.
Bilge: I get that a lot. Anyway, the Digisurrection can also make clones with your DNA signature. Bare in mind that the clones will not have a developed consciousness. It's like a baby being born. You're just not used to the world you've just been born in at your first second of being alive, but know that the clones can learn quickly. That COULD come in handy later on, so use it to your advantage.
Mantis: Riiiiight... We'll keep that in mind.
Bilge: BUUUT, know that the cloning fee is not as cheap as resurrection.
Deadpool: Let's be honest, guys, when will we EVER need clones? You're heroes who can kick asses into Kingdom Come.
Bilge: Oh, believe me, Mr. Red Ninja Assassin, the forces here are quite good, as Armatage support makes them tough to handle, even for armies before you. If some of you could not handle the craziness back there, then you'll need all the help you can get, starting with the best in horrific death and dismemberment insurance in the UUniverses. Now, let us meet with your new allies. (He prepares to open the door, but then vehicle sounds were heard) OH, NO!! OH, NO, NO, NO, NOT AGAIN!!! (He panicked)
Skipper: GET DOWN!! (They did as Bilge was shot down by a bandit on a crazy vehicle, rocking music playing on their radio as they drove off)...
Viper:... Are you okay?
Bilge: I see a starship a-coming, it's a-coming for me!! (Starts singing) Swing low, sweet Mark 30 Fleet Class Junkyard Carrier Scrapyarder ship made from Globex in 1932-oooo, coming forth to carry me to be RE-CYYYYCLED?! I wish, to be a cooler robot. Just as long as it's not a trapp-bot!
Icky: Ohhh boy. Something tells me that Trapp would not get along with this metal dips***.
Bilge: (Suddenly, his parts were digitally healed, as he got up without a scratch)
Sparx: Whoa, hold on, you can regenerate?
Bilge: Another miracle of Digistruction. Any robot can replace parts and anything damaged digitally as long as we can send a distress signal for a repair, and a fee for service, of course.
Kowalski:... F***IIING... GENIUUUUUUUUUUUUUUUUUUSSSSSSSSSSSSSSSSS!!!
Spyro: Then you're still okay to guide us?
Bilge: I've had worse! Sheesh, the nerve of some people, bull's-eyeing us on their crazy cruisers. Being used in target practice is NOT part of our programming! (He opens the gate) Aaaaand, OPEN! (The gate opened, as he briefly bumped his head on the opening gate) OW!
Deadpool: HA-HA!
Bilge: SHADDAP!!! Allow me to enter the passcode so we can enter- (It was shot) YAH!!
Ezzoy Bandit From Earlier: PAYBACK'S A BITCH!!! (He ran off crazily) HEY-NANNEE-NANNEE-NANNEE, HEY NANNEE-NANNEE-NANNEE- (He was run over by another vehicle)
Big Mama/Friend Owl: AHHGH!
Deadpool: WHOHOHOHOA, BRUTAL!!!
Bilge: S*** BISCUITS!!! NO WONDER WE HAD A PERIOD OF REVOLUTION!! YOU GUYS SAY ALL WE'RE GOOD FOR IS MAINTENANCE AND TARGET PRACTICE?!? I OUGHTA SMACK YOU WITH MY NON-EXISTENT D***!!! (Sighs) Have no fear, travelers, I'm sure I can fix this. (He tries in many comical ways, including bumping his head on it)... Dammit! Looks like we can't get in. I'm sure there's a backup key we can use to- (Tigress kicked down the door)... I guess that works, too- (They entered as they were suddenly met with guns).... Except for getting in trouble with the door police, apparently!
Private: AAAAA-HAAA!! (He seemingly peed)... You made me spill my lemonade.
Icky: Okay, seriously, WHEN ARE WE EVER GONNA RETIRE THAT JOKE ALREADY?!
(???): Whoever you assholes are, get outta here! We in Fyregem are prepared to shove our guns right up your asses, and pull the f*****g triggers 'til they go 'click'!
Bilge: HEY WHOA, EASY MISTER QONCUID! THERE IS NO CAUSE FOR ALARM! THEY ARE THE ALLIES OF THE HUNCUS REBELLION SENT BY MISS AOTHO!
(Morco): Oh... Why didn'tcha say so? Hey wait a minute, how do we know they ain't annoying Ezzoy Bandits in disguise?
Deadpool: I actually killed one of them who was posing as me and stabbed his ass!
(Morco):... Gross, and disturbingly humorous at the same time..... But hey, I guess any enemy of those Ezzoys is a friend to us. (They unarmed themselves as Morco came in as a wingless long-haired bird in a suit similar to Borderlands Marcus)... Welcome to wonderful Fyregem! It's a BEAUTIFUL day on Uridia!... Well, apart from the corporate dominion. (He was introduced in Borderlands fashion as Morco Xico-Tico Qoncuid, If It Ain't Broke, Get The Guns To BREAK IT!!!... And No Refunds!)
Deadpool:... Deja vu!
(YB Deadpool): Hey, isn't that the guy who sells weapons?
Deadpool: Don't ruin the joke!
Morco: So, what can I do for you folks?
Civilian: Uh, sir? Can I get a refund for this gun? It doesn't seem to work.
(WB Deadpool): Oh boy, you really shouldn't ask a refund from THIS guy.
Morco: Well, let me take a look. (He inspected it and shot one of his legs as he screamed, shocking everyone) Works fine to-me.
Mr. Dodo: BY JOVE, MAN!
Morco: Hey, he was asking for it. I made it clear: NO REFUNDS!
Merlin: (After healing the person's leg) That's STILL no excuse for that brutality. Shame on you.
Morco: Oy! Whatever. We did not meet just so you can criticize me. Aotho is expecting you.
Morco Holovendor Voice: (After a person digitally purchased a gun) Thanks for your patronage. If you shop anywhere else, I'll have you killed.
Marty:... (He did this)
Morco: AHEM! AOTHO! MEET HER!!
Lord Shen: He's right. But we'll discuss your unethical business methods later. (They wandered the town as this played)
Boss Wolf:... You know... When you get past all the rustics and piss on the ground... This place isn't that bad- (They saw a Dr. Zed-like pachycephalosaur experimenting on a bandit)
Pachycephalosaur: THEN WHEN HE WOKE UP, HIS SPINE WAS MISSING, AND THE DOCTOR WAS NEVER HEARD FROM AGAIN! (He and the bandit laughed)... Anyway.... That's how I lost my medical license.... But hey, I don't need one.
Bandit: THEN, THEN WHY WERE YOU- (He took out a syringe)... What are you-
Pachycephalosaur: Hold still, son. This'll only hurt once... But DAMN will it hurt! (He stabbed a syringe into him as he was introduced in Borderlands style as Doctor Zode-Code Ekkage, Does No Harm... Much.)
Boss Wolf:... I stand corrected.
Zode:... HEY YOU GUYS! Can you gimme a hand with this?
Brandy: Gag! No!
Mr. Whiskers: Oh I'd love to. (He held him down as he spit out a glowing purple rock from his chest suture) OOOH! Look, Brandy, another emerald.
Brandy: Emeralds are green, Whiskers.
Zode: AHHH, HOW MANY TIMES DO I GOTTA TELL YA, BOY, EATING URIDIUM DOES NOT GIVE YOU SUPERPOWERS!! IT DOESN'T WORK LIKE THAT!!!... Well, I guess I could use this for my experiments.
Deadpool:... I like AUU Zed already.
Doctor Zode: My name is Zode!
Deadpool: I know, I read the introduction.
Doctor Zode: What introduction?
Deadpool:... Oy. (The bandit was flailing around)
Doctor Zode: OH GOD, HE'S ALMOST FLAT-LINING! I NEED HELP HERE!
Mr. Whiskers: DON'T NEED TO TELL ME TWICE!
Brandy: WHISKERS!
Bandit: HRRRGH-
Doctor Zode: NO, DON'T YOU 'HRRGH-BLEHK' ON ME, BOY, YOU HOLD ON!! JUST IGNORE THE PAI-
Bandit: BLEEEEEEEEeeeehk! (Flat-line)
Doctor Zode:... Well, I can't cure death. Eh, I guess it means more experience to learn from.
Mr. Whiskers:... Poor guy.
Doctor Zode: Eh, this happens all the time. So, you must be the ones Aotho called for. I expected you to look... MORE professional, and not like a traveling space circus.
Xandy: We get that.
Doctor Zode: But thanks for the aid... Even if it sucked surgically-removed d***s.
Ed Otter: (Nearly barfed with a burp sound) OHH, I WISH THIS WOULD GO FASTER! (They left and met another person when seeing cool vehicles)
Fidget:... WOOOOOW! Those wheels.
Bilge: That's Scoot's Get-A-Ride Station.
Lucky Jack: Ohhh. Digistruction stations... FOR THESE RIDES?!?... I'MMA GONNA GET ONE! (He pushed the buttons) GIMME A HOT ROD-FLAMED CRUISER BABAAEEE!!!
(Voice): WHOOOA! Unauthorized user up in mah GRIIILL?! You tryin' to hack mah GAR?! Not cool, bro! Not cool!
Lucky Jack:... DAG NABBIT!!
Bilge: Don't act so surprised. That's to keep bandits from accessing it.
Lucky Jack: BUT WE AIN'T BANDITS!
Bilge: Doesn't matter.
???: HEY, WHO'S TRYIN'A STEAL SOME WHEELS?! (A small kangaroo-like creature appeared)... OHHHH crap, is you Armatage? I heard all'a you are robots and ya eat out the garbage'n stuff? Knew I'd be targeted by yall once Rollond's posse was lost... If you're here to kill me, you should prob'ly know... YOU'LL NEVER TAKE ME ALIVE YOU ROBOTIC SUMBITCH!!! (He was introduced Borderlands-style as Scoot Byrnstone, The Get-A-Ride Man Himself).... Wait... Well, hand me upside down on a holophone pole, cover me in honey, and leave me to a slow death in the claws of hungry spiddants! You ain't no bandits 'r robots.
Skipper: Oh gee, what gave it away?
Scoot: Hey, don't be like that, bros.
Sparx: We ain't your brothers.
Scoot: I KNOW THA- Ugh! Look, dudes, I know yall'stha heroes that Aotho called for.... Though yall look like clowns than heroes.
Xandy: We, get that.
Scoot:... Oh, Arbasus, sorry. I... Wow, mam, you... Look cute.
Xandy: Taken.
Scoot: DAMN! I mean, uh, s*** and meatballs! Didn't think I'd ever see loonies that could survive and kick that Erksome Jaxtom's furry-canyon ass. Did you do it? Did that Steelea chick take her clothes off yet? I need details though.
Willie:... No?
Scoot: DAMN!
Iago:... You need to get laid, BIG time!
Scoot: Um... Changing the subject, if you need any rides at all, come see me. Like I always say, GET-A-RIIIIIDE!
Deadpool: Like they need one. They have a ridiculously-large flying van with hot-rod flames.
Scoot: F*** WHAT?!? THEY DO?!
Sandy: Yeah, but we ain't here to be showoffs. It's just... Glad to meet'cha because of LJ being... Car-happy.
Scoot:... Well, like I said, come to me if yall need vehicles more... Subtle. My daddy always said wheels were better than heels. Oh, and if you need bigger ones, talk to mah sister Ellyra. And whatever ya do, DON'T STARE!
Icky: Whatever, man. (They walked away)
Scoot: NO, SERIOUSLY, SHE-
Icky: WE AREN'T STARING, MAN, JESUS!!
Scoot:... WHO'S JESUS?!
(Later...)
Tigress: (They entered her lab area as she had Uridian-like secret artifacts, advanced machinery, scraps, and a large building)... Nice workmanship.
???: (Squeaks wildly)
Xandy: THE HELL?!? (Nytox growled as a Scerthid came in attacking) AHHH, NOT ANOTHER ONE!!
???: BEBE!!! (A marsupial creature in a red suit came in)... Those are Aotho's outside visitors! Bad Scerthid!
Scerthid (BeBe): (It squeaked in shame)
Marsupial Girl: It's okay. I know you were just looking out for me. (BeBe the Scerthid passionately jumped on her as she giggled and pet it as the heroes were shocked)
Xandy:... Wait, wait, wait... THAT... Is your pet?
Marsupial Girl: Yeah. This is BeBe. She's a rare semi-sentient variant of Scerthid outcasted from it's non-sentient hive, so I took her in. We've been together ever since. She's a good guardian for me, despite a few exceptions. (Nytrox growled at BeBe who did the same)... Keep in mind that she doesn't like Troggles. One such ate her mother. Not, a pleasent sight to remember. (The two still acted hostile against each other) BeBe, behave!
Sandy:... So, are you Laricia Tannock?
Marsupial Girl (Laricia): That I am. (She is introduced in Borderlands style as Laricia Tannock, Insane(ly Smart))... And yeah, I have been keeping Aotho safe underneath my lab. I've surrounded Fyregem with a cloaking device.
Patrick:... Kinda seemed visible when we came. I think it's either broken or it's too lazy to do it's job.
Tollund: (Facepalms and sighs)..... She means the kind of cloaking device that cannot be detected by any tracking devices, ya pink dummy! (Smacks Patrick in the head, dazing him!)
Patrick: "..... Your welcome."
Laricia: (Chuckles and snorts) You guys are so funny. But yeah, it helps greatly. It keeps Fyregem AND Aotho safe, especially when the Vault Seekers were still around. When they were captured, we changed the passcode to deactivate the cloaking device to ensure they are kept from expose us. We cannot allow Jaxtom to get all the Uridian artifacts we collected, including the Vault Keys to the Voragidium Vault.
Icky: "And by artifacts, you mean aged tecknowagey?"
Laricia: "(Quietly) Oh great, another critic to the sacred gift declaration. (Openly) But yes, I understand the correction. That's besides the point, however. If he does get to the vault keys, then it could give him the power to open the other vaults easier, and gain total control of the system.
Deadpool: "Doesn't he already have that?"
Laricia: Well, in laymen's terms, it would make his rule more, solid, absolute, and rebelion proof. Though fortunately, apart from that, Jaxtom is not out for United Universe Conquest, he only wants this system so he can atthive.... Surprisingly noble goals for the fact that he's, abit of a Skrag's Ass. Let's just say, he's a VERY passionate critic to the sacred gift declaration of Urdian tec. Sure we've had to sacrifice a lot, including my ventilator that kept this place from smelling like bacon.... Ugh, bacon is for sycophants and products of incest, but I had to aid the rebellion into stopping Jaxtom since I came here. I was the last one to arrive here and get trapped. I was a research scientist specializing in archaeology of past and long-extinct alien races, specifically their weapons, and I was a good friend to Clinton and Atrick. But, when I went to investigate what Jaxtom was up to, I fell into a trap, and remained trapped here ever since. Sure it messed me up to stay here trapped by a very extreme debate on whether or not we should return Urdian tec to full glory, but I pulled through... (A bunch of tec fell down from a wobbly shelf and crash about in comical sounds)....... (Chuckles awkwordly as everyone stares blankly.)... Ish. But hey, I was once scared of that chaos until I sleepwalked into the open, so whaddiya gonna do? But I found there was a LOOOOOT to learn! The Uridians had a LOTTA s*** to them. They were powerful, they were grand, and they KNEW HOW TO FIGHT!! I uncovered a LOT of artifacts from their time. I can show you, too!
Laricia pushed a button and they crazily teleported into an underground chamber with a crazy architecture of a combination of Forerunner, Disney Atlantean, and Borderlands Eridians, as there was an entire collection of technology, this music playing along the way.
Laricia: After YEARS of scientific insanity, you can IMAGINE how busy I got in my career obsession. I shared ALL that I learned about the Uridians to Fyregem and the Vault Seekers, as their adoptive "mother" who helped found the Vault Seekers.
Francis:... So, Morco's their adopted father, and YOU'RE their adopted mother?
Laricia: Well, by proxy, I mean, it's obvious that there isn't really a thing between us and Morco.... That, I'm aware of. Well, he raised them most of their life, and I got them to step up in this system. We don't always get along or agree to everything at times, but, hey, families family.
Fu-Xi:... So, did Jaxtom gain the same info through them when he brainwashed them?
Laricia: (Sighs), I wish I can say that's not true, but sadly, it is, and we grew cautious of even only a minor sign of Jaxtom ever coming here. But I was able to keep too much from getting into his hands. When you're being hunted by Awesome Jaxtom, you get good at hiding things. (BeBe squeaked in agreement)
Pain: So... You know anything about this Uridium substance?
Laricia: Oh, THAT I know a great deal about.
Creeper: How much?
Laricia: Everything. (Shows a gigantic nugget or Uridium)... This is a piece of the Uridium asteroid that crashed on Uridia eons ago. This substance IS indeed of another dimension as I'm sure you've been told. It's of a singular dimension. One of which has different physical laws. That universe is poisonous to the both of us, the molecules within it have a particle charge so advanced, each atom has a mind of it's own, and any and all matter within have a collective intelligence. It is unknown what other forms of life reside within that universe, as again, well, that poison would make any trips there understandingly difficult, along with that we don't even have an accreate map to get there, but Uridium is something that the Uridians used wildly. And the specific thing it granted them, was meta-powers called phasepowers.
Dexter: Was this power connected to Steelea?
Laricia: That much is, still being reshearched. We don't know if it's exact or just an artifical attempt. In their time, they had the biological makeup to easily blend with the nature of the Uridium thanks to their triple-stranded and elaborate DNA makeup. It's incredibly rare for other races, even the occasional one with triple-stranded DNA, to harness the energy. But then... The Censens came.
Private: Censens?
Icky: "..... Ooo-What?"
Laricia: "Censens."
Icky: "Send Shens?"
Laricia: "Censens."
Icky: "Mendbends?"
Laricia: "Censens!"
Icky: "Cranbrans?"
Laricia: "Cen, SENS?!"
Icky: "Bland Mans?!"
Laricia: "............ Bebe?"
Bebe launged and charged at Icky as he screamed as comical sound effects were heard and feathers flew around!
Laricia: ".... And nobody worry, Bebe's not venomious."
Icky was left naked and featherless.
Icky: ".... Once again, (weezes), You'd be surprise what Cartoon Logic allows to let you live through."
Bebe spat out the feathers and snarl-chuckled and left.
Laricia: Anyway, I'm just gonna go ahead and get to the point. With the use of Cerwan's Mutation, the adaptive mutation named after Tharles Cerwan, they can adapt with Uridium energy, and actually gain the ability to wield phasepower. These were Censens. Two of the Vault Seekers were Censens. Two sisters. And the Uridians? When they developed these powers, they prospered wildly.
Laricia Activates a computer as it showed a simulation while this music played.
Laricia: The Uridians used this power for great things. They developed glands to absorb Uridium energy easier, but these glands don't develop until 5th birthday. Even then, learning phasepowers take training. Those who are still learning or find it overkill use weapons using Uridium and the sticky acidic byproduct of their mining known as slag. They used Uridium to the best of it's ability, learned to communicate with the substance's conscious as the asteroid that struck their planet was supposed to be ships in that society, and it wandered the Theta Universe for 150 years before coming into contact with Uridia. That gave them plenty of time to adapt to this UUniverses' physical laws and sustain themselves so they could make friends with Uridians. But not all Uridians used them respectfully. One arrogant individual sought to use it as a weapon of war during the Second Cartoonian War. The guy thus overdosed himself with the substance, and became a mutated insane abomination and formed the evil faction called the Covenantors, promising to convert the Uridians to their warlike ways. The abuse of Uridium changed and warped them, until one individual mastered phasepower enough to defeat the virtually unstoppable leader. This being, known as the Uridian Phage, defeated the leader, and brought peace back to the Uridians. Since then, this individual was said in legend to occur every one million years, yet nobody, not even a handful of them, believed it existed. But it was as real as they came. They used Uridium responsibly, and through many periods, they prospered until they went extinct. Though it's said the original Uridian Phage still lives thanks to it's phasepowers giving it immortality, there is yet to be evidence of such. Until then, it's safely assumed to just be an old legend. (The simulation ended)... So yeah, this Uridium is special alright.
Clifton:... It's amazing how you collected all these Uridian technology by yourself.
Laricia: Actually, I had help. Vault Seekers helped, but I also had Alber the Smuggler and Crazy Troy help. Good black market smugglers out in the Armatage-Huncus Dumpyards that got this stuff in a safer more secure location away from Jaxtom's abuse.
Magnum:... You got this from mainly black market smugglers?
Laricia: First of all, remember that this system is, kinda a systemary wild west. Laws are more or less, either non-existent or are still in an infant stage that it's not effective enough to encourage more lawful citizens and business. And second, to any law absolutests in the group, do remember that not all criminals here are evil. They often help fight against Jaxtom.
Clifton: "Personally, I think that's because they don't want Jaxtom to introduse stronger laws into the system, whether he's right for the system or not. To them, stronger laws would mean stronger enforcers, and their crime monopolies are ruined."
Laricia: "Trust me, Alber and Troy are more then the kind of people you fought and arrested in the past. It may not be right of them to take advantage of a law-absintile system, but trust me, their reasons to help us are more then just so they can avoid a system with stronger laws. They are equilly compassionate of protecting the legacy of the Urdians being used in a way not intended."
Icky: "(Was seen having his feathers being glued back on by Iago and Gilda) Yeah yeah, the whole Urdian tec being sacred jazz. Say, I have a question. Teadr 1 tec is suppose to be like, near-god mode tec and everyone wants their mits on it! And, your saying this kind of declaration to avoid the tec as sacred artifacts, can be able to exist, in a dodge city system were laws mean JACKSHIT to people?..... WHERE'S THE LOGIC BEHIND THAT?!"
Laricia: "(Sighs).... I clearly can't hide behind this forever. Look, this system, wasn't always, THAT lawless, and not just because of the Phaseforce being good back then, but we did used to have a proper govermental system. And do not get me wrong. Everyone and their grandmother REALLY wanted the Urdian tec SO badly! The common belief is that the Urdian Tec will make all of the universes ascend to Teadr 1 and create a new age of Teadr 1 races, others think it would do, well, the common sought after goals in socity, world/universe peace, the ending of world/universe hunger, the fixings of global warming infested planets, bringing better ecomamies, bringing forth beautiful utopias, cure cancer and every other usually incurable desises, getting the ability to create life of our own, even perhaps discovering the meaning of life!"
Deadpool: "The Hitchhikers' Guide to the Galaxy already said it was 42."
Laricia: "I mean as in, what's our purpose? Are there actselly gods-"
Icky: "That kinda depends on the particualler United Universes' origins. Sometimes there's gods, sometimes there ain't. Simple as that."
Laricia: "But still, what's ultamately respondable, for creating the gods?"
Icky: ".... Ahhhhhhh."
Laricia: "And that's why everyone WANTS the Urdian tec very badly?!..... But sadly...... Those dreams, all died, thanks to an Ethicist Regime that misunderstood the real purpose of the vaults! They misunderstood the old texts of "The Urdians offer their tec as Sacred Gifts to those who seek greatness" as meaning that we're not allowed to enjoy Urdian tec in the way we wanted! But instead..... The Ethicist group, known as Urdian Tec Ethics Regime, or U-Ter for short, has kept everyone in the system from ever wanting to seek out the Urdian tec for the intended purposes of using the Urdian tec in their hayday.... (Sighs sadly). Instead, they had it that we can only waste their potaintional by, A, to leave them at museums, or B, turn the vaults into tourest traps, or even C, ruin their tec by reverse eingeering, which will only result in an inferior verson. They misread the intention. It was meant to be read as the Urdians were offering their tec to us to use as the reshivers see fit. But the Ethicists? They don't see that! They just saw the word "Sacred" and assume that it means we shouldn't do anything to it other then to show that it exists! If there's one good thing I have to give Jaxtom slack for, AT LEAST WHEN HE CAUSED THE DOWNFALL OF THIS SYSTEM'S GOVERMENT, IT BROUGHT THE END OF U-TER?! And to give him credit, at least he only wants to take over the system so he can correct his mistake of making this system more lawless then already with the goverment's downfall as his twisted way to apologiesed for his mistake instead of being for arbertary villain reasons..... In some extent. Didn't exactly help that anarchy stems from when we inhabited the system in it's winter season, because as it turns out that much of the hostile wildlife here woke from hibernation and wreaked havoc, wrecking what was once prosperous profitable business into a wasteland with normal law and order, replaced with lawlessness and crime."
Shifu: "But that's the issue. If this problem was his fault to being with, then it proves he's unworthy to rule, even if he gotten rid of the U-Ter Regime. Whatever Jaxtom's true goals are, our resolve to correct the problem remains."
Laricia: Trust me, we want him outta here too. He's a threat to both the law and the lawless. We are aware of those who wish to convert lawless worlds because I knew one on my home planet of Mag Ianati. But sometimes, like in the case of the Colour Constellation, lawless society, in a way, can be used for a greater good. As for people like the Obsidian Hobnobbers? They just used strategies like that as an excuse to keep lawless societies as they are. They believed that the law absolutists were attempting genocide of crime entirely, and thus, in an untentional paradoxical way, wiping out the purpose of justice itself.
Soothsayer: She's right in a sense. The Trifecta of Misery knows this.
Laricia: But what makes the Obsidian Hobnobbers wrong is that they only wished to do that in a way similar to that of the Villains Act. They just want crime because they're deludedly claim that crime is surviveal to a logical extreme. Yeah, law absolutists and victims of crime, tend to disagree. But, some argue that, in a twisted way, all things good, can't exist without all things bad. Crime fighters, without crime, would be as bored as all f***! But law absolutists, unless they're as bad as this Counciler Seymore guy, know this, and only see to make the lawless worlds be given a lawful balance, though WOULD go out of it's way to make it a truely lawful world if the crime is too bad to be ignored, espeically like with the Hobnobbers. Point being, crime itself cannot be destroyed, and lawless worlds, as a result of their conversion, well, depending if people either didn't appresiated the change or were malmitulated by a silver-tongued mastermind, will attempt revenge for it by making more crime for the planet's new law to aid. It's a perfect balance that those Hobsnobbers were missing. They weren't considerate to that not everyone will appresiate being a criminal as a surviveal method, just as much those as bad as Seymore didn't understood that getting rid of crime is not as easy as just making a world nothing but laws, rules and regulations, espeically if they don't nessersarly help in a long-term deal. Anyway, I'm glad to hear that you dealt with both those problems. Good riddance thanks to you.
Sam: Ah, don't thank us.
Max: "Just doing our duty."
Icky: "Aww, no sweat it. Those were our finest Season 4 adventures, and we were more then happy to boot Seymore and Shithole out!"
Laricia: So, yeah, when your UUniverses have more history of crime, it means that both it AND law enforcement evolve, to the point of philosophy. We criminals may do illegal things, but Jaxtom's doing illegal stuff and nobody's stopping HIM!
Icky: Well in terms of this being a Boarderlands-Inspired planet, I guess it makes some sense.
Lord Shen: BULLS*** IT DOES! My appologies for the rashness, ma'am! But, I said it many times before, and I'll say it as MANY TIMES AS I HAVE TO! Two wrongs don't make a right. Doing illegal things does not make anyone here a vast improvement from Jaxtom! You'll only serve to prove his point on WHY he wants to congure this system! If anything, it feels more like he wants to tame it if anything!
Laricia: Hey, white boy, at least take solace in that not ALL of this system is lawless. Well, at least, not in the extent of how the Hobnobbers did things. Otherwise, we would've been dead a LONG TIME AGO!
Icky:... Ya know, that's a fair point, Shen. These people are in the position that it's either they snoop to Jaxy's level, or hit the road and never come back.
Lord Shen:.... Admitingly, that's..... A fair argument. Continue.
Bill: Question? Some of the Huncus Rebels posed as Uridian Gypsies to free us. Are they in a way connected to the U-Ter Regime?
Laricia: That's not an entirely accreate assution about those two. No one wants to be like the U-Ters after the fact that their absolution of treating the tec like a sacred object is what CAUSED Jaxtom to happen. You, can guess that people like that are no longer.... Popular here.
Deadpool: "We noticed when our robot guide snapped at us for questioning this planet's methods."
Laricia: Oh don't worry about Bilge, he's rude, idiotic for robot standerds, and brash, but harmless. He mainly meant to make sure you understand the reality of our situation, it wasn't anything personal. Anyway, my point for the native gypises, they are NOT of U-Ter Regime origin. They had, however, actually indirectly gave BIRTH to them. In fact, the Gypsies were of birth to ANOTHER regime called the Uridiate. In the past, the Uridiates have been confusing the Uridians as gods, all until they learned of their true nature and wish to have a new goal in life. They then went to the Uridian Gypsies that made claims to the Uridian technology, yet do it to fix and refashion them into a modern setting, and guard and enforce the will of the Uridians. But then, when a few mistook the message of the Uridians about their technology, The U-Ter Regime was born. The regime ended up leaving Gypises of being accused as 'ethicists' because of unfortunate relations, even when the Gypsies are obviously very different from the regime. Jaxtom began a personal campaign against the regime as the idiots they were, and once AFTER the goverment that supported the regime was wiped out, the U-Ter Regime was left scattered and distaugfht, eventually followed with Jaxtom finishing them off. The Gypsies let them die for ruining the true message of the Urdians. Now only a handful reside in the system. They are still under prejudice, but everyone does everything they can to stop such prejudice from going too far. As much as I hated the regime for denying us the chance to use Urdian tec, it's not fair for Jaxtom to be no better in his own worse ways! So, yeah, we WILL help you stop Jaxtom. Right, BeBe? (BeBe squeaked in excitement, and rips up a poster of Jaxtom, then urinates on it) (They teleport back to her office) So, yeah, if you're looking for Aotho, her hidden office is in an underground bunker. (BeBe activated the hidden televator)... This televator will take you there.
Cynder: "Thank you Laricia. You have been of help."
(Aotho's Introduction)
Film Announcer: (As a movie played on the Holonet (AUU conglomerate of broadcasting including YouTube, channels, and anything else), playing whimsical music as the words "An Armatage Film" showed, and then the words "Respecting Your Superiors, Armatage Educational Films" followed)... The Beofynzeny System! The system of the proud, powerful, and noble race known as the Uridians! It knew only peace and prosperity under the eyes of their currently-extinct Teadr 1 native race, and remains that way under the fair and noble direction of the Armatage Corporation, AND their specially-funded New Phaseforce. But there were those who sought to disrupt our perfect existence. Thieves and murderers. Perverts and scoundrels. The lawless garbage had declared treason against Armatage's rule, and is threatening to unleash an unspeakable evil on the system not known since the age of the Uridians. But together, we shall not despair. Armatage has not forgotten you. Your noble, fair, rightful, and well-visional leader Awesome Jaxtom, is assuring you that he, the AAF, and the New Phaseforce, will restore order and security to this system. When we arrive, we will-
???: (The movie reel tears up as she shot the holo-camera) Bulls***! (This music played as she spoke)
Aotho: (She showed herself from behind her chair as the heroes arrived)... I have choked on the disingenuous lies forged by their usurper's corporate greed since the beginning, and it is a meal I will no longer stomach. Jaxtom only lives for two things: Power and revenge, and the order he does it in and his justified and valid arguments are irrelevant. Even my blind as all hell sister played well in his greed which he labels as 'progress and advancement'. We share a common enemy, you and I! The reward for your deaths will still be second only to mine. That alone should be enough for me to be part of your cause. So yes, you have come to the right place to stop that corporate scumbag... Interdimensional heroes!" (The music reached it's climax as she showed herself and displayed her talents the entire way until it stopped)...
Deadpool:... Sweet!
Icky: "Fuck yeah this is sweet! Now we have our own badass Gruid chick!"
Aotho: Like you'd met any OTHER badass Gruid chicks? (She is introduced as Aotho Tussiton, OH SNAP!, then Bad Ass(assin). Hates Jaxtom. Then Deadpool snags the 'Oh, Snap' line)...
Deadpool: DAMMIT, I WAS GONNA SAY THAT!! (He bashed the line into its 7 components)
Aotho:... I heard you were weird, but I didn't think you were THAT weird.
Skipper: "Don't mind Deadpool. He wasn't even supposed to be here, but thanks to him being stupid and provoking a mad supervillain, we're stuck with him."
Dodger: So I take it you're the one who called us through those Enzyte-like m*Chihuahua bark*t commercials to- (He realized the censor he was using)...... Well..... All the more reason to practice not having a dirty mouth then.
Icky:... (Laughs out loud along with Whiskers) AS IF SOOTHSAYER'S CENSOR-SOUND WASN'T FUNNY ENOUGH, NOW YOU GET A CHIHUAHUA?!?
Tito: HELL YEAH! THAT MEANS I MUST GET A BADASS ONE! M*Lady and the Tramp Hyena Laughter*T!!... AW, GOD, THAT'S GONNA BE FREAKY AS ALL F*Hyena Laugh*K- YAAH!!!
Icky: "Well that's an almost subtle reference that you and Banzai shared the same voice dude."
Dodger:... Anyway, you were the one calling us to search for clues on how to find Fyregem through Small Sauce, Gozzog and Loxxoll, the Vrat Bandits, and the Dumpyards?
Aotho: I am. And I'm amazed you managed to make it this far. Normally, sis would've had you done and over with. Luckily, the Huncus Rebellion got to you before I did. I thought I was gonna be too late by the time I got here. You are GOOD survivors... Just like my sisters... Too bad the family got too distraught that they ran out of dodge before something bad REALLY happened...... Sorry, was that too much info?
Deadpool: You cheeky d***-waffle, you've got some OVARIES on YOU!
Einstein: You know, you could've just told us where you were and saved us a lot of time.
Aotho: And risk exposing our location? I cannot afford that. I had to have you do detective work so I can keep my location a secret.
Icky: "Ya didn't had to put us through such shit though."
Aotho: Fair point, but still, you got here at all, so quit bitching about it. Now then, onto the business at hand.
Tito: YEAH! BRING THAT F****R JAXTOM ON! I'll take all his guns and Uridium, and shove em' right up his-
Skipper: TITO! Calm down! We'll only take Jaxtom down the right way. Where do we start?
Aotho: Well, to stop him, you must know Jaxtom's power inside and out. You must be made aware of the backup plans from A-Z.
SpongeBob: Hopefully the Z is not framing someone from stealing from royalty and sending it to gift shop hell all just to steal something and che-
Brandy: Don't say 'cheat' again, idiot! Good and Evil ISN'T a game and you know it.
Aotho: His Plan Z is actually a nitrolysigen bomb he will use to destroy the system if he's exhausted all possible options.
SpongeBob:... And what's nitrolysigen?
Aotho: The most volatile substance in the AUU, capable of destroying systems and used in certain non-nuclear-based astro-lasers.
SpongeBob:... And I think I have fudge in my pants.
Aotho: But do not worry, A-Y is guaranteed grand success given odds and probability, so Z should never occur. Also, even Jaxtom doesn't like Z too much, so he's usually quick to change the subject before ever talking about it. He's a madman, but with some restraints, if albeit small restraints. Besides, the Huncus Rebellion would be able to remove the nitrolysigen core before he could even use it if he DID ever get the balls to do it. But all 26 plans are supposed to be controlled by him through the Omninet, just like his AAF force. Much of his important forces have the ability to use the Omninet to make commands in the event things like this occur.
Skipper: Yeah, we have been told that the Omninet is your main Internet of Things. It controls nearly everything in the AUU.
Aotho: Exactly. The Holonet, which is the AUU's top broadcasting and communications conglomerate, the VirtNet which is the AUU's top interactive gaming conglomerate, just for a few examples. I'm actually amazed how people from your UUniverses have been able to use their 'iPhones' here. The designs for such don't seem to comprehend the extensive data the Omninet provides.
Duke: You're looking at the guy who came up with it right here. Kinda unintentionally revolutionized it, if not illegally.
Gazelle: Yeah, he started off as a bootlegger, and he used his skills in such to tinker with AUU technology with our UUniverses' iPhone tech, and gave them not only the ability to have people display the Internet of our UUniverses, but accidentally allowed the iPhone itself to have greater data compatibility. Yeah, he made a quick buck for the discovery, but he could never avoid legal issues.
Aotho:... And why is this copyright infringer a member of your team?
Gazelle: He's the one who helped me in my path to become the Uniter Princess with the sole purpose of bringing unyielding piece to our UUniverses. Perhaps he's not, muy-muy perfect, but there's more to him then you would assume.
Aotho:... Whatever floats your aqua-ship. Anyway, you must know how he primarily controls the Omninet. He does it mainly by this artificial intelligence known as the 'Guardian Angel', which seems to be powered by Uridium, and head within an AI Chamber that the Huncus Rebellion has never been able to find. It wasn't in Jaxtom's Armatage Corporate Headquarters, it wasn't in his under-construction city of Rectitude, not in Old Haven, nowhere we thought held the AI Chamber. Heck, he doesn't even keep it in his underground mansion guarded by zombies and mutanted animals.
Icky: "Ha! Resident Evil joke!"
Aotho: Even checking its signal patterns was hard to decode or decipher. Jaxtom knew the Huncus Corporation so well, he can update his own forces to adapt to their own rebellion. Why else do you think we haven't stopped him by now?
Squidward: "I think of several other reasons."
Sandy: "Now's not the time to be snarky, Squidward."
Aotho: Doesn't exactly help that both corporations have similar weapon designs thanks to their past feud. Teel Gosa Huncus and Vecthor Bruce Armatage never got to get over their differences before their human mortality expired. Bless their souls.
Cynder: So how do we find the AI Chamber? If we can shut it down, we can hinder his ability to control much of the power of his corporation and the system.
Aotho: Well, there IS a clue, but we couldn't make heads or tails with it. It's deep within the Digistruct Industrial Park.
Private:... That's where Ocsha's husband works. She asked us to help get him back.
Aotho: Yes, Mrs. Loadsby and her many Gruid-Human children have worried about him since Jaxtom brainwashed him. You'll be happy to know that the Industrial Park is where much of the AAF force manufactures its power including its weapons, robots, and war machines. If you can sabotage that, you may just hinder Jaxtom's ability to manufacture A-Sentries and A-Sentinels and anything else. In fact, Loadsby, IF you can free him, can help you find the clues to the AI Chamber. Also, that's where the satellite which controls all mind-control technology, serums, implants, and otherwise, is currently being repaired after the Huncus Rebellions raided it. If you can destroy it, it will not only free the Vault Seekers, but all others under his mind-control from his control.
Shifu: Sounds easy enough.
Aotho: Not exactly.
Shifu/Icky/Iago: Figures.
Aotho: Just because much of his power is controlled through the Omninet and AI, not all of them are. Certain servants like Wusamble's son will remain under his control unless the backup systems at his Corporate Headquarters are destroyed. Once you disable his manufacturing and the AI, the protection from that will be down and you can destroy it and leave Jaxtom vulnerable. Wusamble tried and failed multiple times to do this plan in direct order, but with your help, he can try again with success. You must do all you can to keep his two military leaders, Wolholm and Steelea, from doing all in their power to stop you. I will assist you from here.
Icky: "Sounds about right, but, based on what you said, we're gonna need even more than just you to tackle this."
Aotho: "Well luckily for you, I know a place where you can find plently of extra guys. HEY VENDBOT?!"
Bilge came in!
Bilge: "Hey, watch it! My motha was a Vend Bot!"
Aotho: "I'm'a need ya to take these people to New Haven. Take them to see Helertia, and get them on the right path."
Bilge: "Ohhh?! I count this as a vacation from this dump! Well I hope everyone packed their bags, because HEEEEEEEERRRRRRRRRRRRRRRRRRRRRREEEEEEEEEEEEEE WE GO?!"
Bilge began to shove everyone away from the room as surprisingly quick then his bulky appearance should allow.
Aotho: "..... (Sighs), I love that crazy robot sometimes."
Jaxtom and Commandant Steelea's Order/Welcome to Rectitude
New Haven
Bilge: (The heroes were transported there)... Welcome, to New Haven.
Patrick: NEW Haven? What happened to Old Haven?
Bilge: Under heavy Phaseforce quarantine. It's leader, Helertia Porsche, was harboring Huncus Rebels in hopes of building up the Huncus Rebellion further. Then Meat-Stick sold them out and had the entire place seized. All the Rebels were slaughtered, and Helertia took as much as she could save here to New Haven.
Icky: Yeesh, tough break!
Bilge: Like ya wouldn't even believe. But New Haven has been safe for a whole decade. Helertia should give you enough to begin your quest. She said she had a key piece for the Vault Seekers before they were captured which she found by complete accident.
Deadpool: Welp, at least we got the second piece of the key without having trouble. AAAAND that we didn't have to deal with those two Jabba-the-Hutt-wannabes fighting over the key and killing anyone to get it. Yeesh. They tear up the Trashwater Coast and all those Vrat Bandits more than how Galactus chews up planets! HELL, WE ALMOST GOT KILLED BY THESE UNIVERSES' VERSION OF A RAKK HIVE!!! But hey, I had a great time, and that's all that matters. If I DON'T get to live here, I can at least drop by and cash in the currency of this world to that of my UUniverses.
Bilge: (Sarcastically) Ohhh, great! Another maniac! Like we don't have enough of those lying around.
Miami: Ignore him. The Lodgers described him to be an idiot, it's, best not to take him seriosuly. Let's just move. (They entered)
Helertia's Office
Helertia: (On communications as the heroes came in) I'm transmitting to inform you that I've made a decision I think you won't like. As administrator of New Haven, I am responsible for the well being of its citizens, and in that capacity, I must keep the road to Chanceltown closed for now. Baron Farseam's tribe and that infernal contraption of theirs have done significant damage to the runways and safe havens out on the Salt Flats. I'm surprised he managed to get by the Phaseforce considering he was right next to their HQ. Anyway, I have it and many areas leading around their territory, including Old Haven, shut down and I don't want citizens getting hurt trying to get past them.
Melman: Holy crap! She looks like a mix between a giraffe and a pterosaur!
Devon: Well, she almost looks charming enough to encourage dactyls and giraffes to marry if it wasn't for the disfigured face and prosthetics.
Bilge: It is a Highland Lanker, or Herbaraffus longicollum maxageus. Native to tropical grasslands, these herbivores are specialized to avoid pred-
Icky: WE GET IT, JACKASS 2.0!! WE DIDN'T COME HERE FOR AN ENCYCLOPEDIA ABOUT ANIMALS, YOU OVERGLORIFIED BUCKET OF BOLTS?! I OUGHTA-
Helertia: (She turned on a holo-barrier that blocked off their noise as Icky was heard yelling to Bilge in aggravation while the others noticed the barrier) So, please, if you wish to get to wherever you need to go, you must take long ways around. Or maybe just use the Digiporter. Anything you find cheaper. Thank you. (She cut off transmission, and turned off the holo-barrier)... And, I trust it is certain that you, 'charming' people, are the ones who brought down the VA?
Shrek:... You were expecting maybe Prince Charming?
Helertia:... Frankly, I don't know what to expect when otherworldly existences are involved.
Lord Shen: We had a lot of work to do to get our first Vault Key Piece.
Trixie: Though, SOMEONE (Nudging Deadpool) Didn't know how to operate the oPad function Duke came up with since our Mieber mission until he actually decided to when we got it.
Deadpool: Hey, give me a break here, I didn't know much about these worlds. It's my first time here after all.
Duke:... (Sighs)
Helertia: Well, based on what you said, you're clearly here about the Vault Key.
Bilge: Well, they're not here for a tour of the place, so...
Helertia: Quite. I have been keeping it safe since I found it in one of Laricia's crazy adventures. Had to hide it in a very special place away from here to keep it from being stolen. But I must ask you to brace for the secrecy barrier in case of any spies- (A techno-dubstep ringtone was heard)... (Sighs) Hold on, I gotta take this. (She answers) Hello?
(Jaxtom): (In a disguised voice) Uh yes, I would like a place an order for three Zixxas, a large soda, and a double-sized case of (Normal voice) YOUR BUSTED ASSES!! (Everyone was shocked)
Helertia: (She hung up)... WHEW! That was clo- (Suddenly, all the transmissions in the city showed Jaxtom's face as he was seen laughing but nothing came out)
Icky: Errr... What, happened to the guy's voice? (Jaxtom was seen talking a big speech yet no words came out)
Bilge: Aw, son of a Grutt, not again! Hey, hey, Hey Jax! The audio's out!! (Jaxtom stopped air talking and heard Bilge). Yeah sorry, our connection's kinda crap at the moment, no thanks to you, by-the-by, so you're gonna have to reset your router for a bit. (Jaxtom face-palmed and complained to an unseen person)
Icky: Well, THIS kinda negated his threat levels.
Bilge: I know, that connection's terrible.
Helertia: (Sees Jaxtom struggling with the connection) Uggghhhhh. He's worse than my parents, what's left of them, to be frank, when they try to call me. Just clarifying that this moment is primarly because of our bad connection problems. This would've been more serious otherwise. (The hologram vanishes)
Bilge: No one get cocky, he's resetting the router.
(Jaxtom): Hello?
Bilge: AW CRAP!! Okay, you got the audio, but now the picture's gone!
(Jaxtom): DAMMIT!! THIS IS WHAT I GET FOR GETTING AN INSTRUCTIONS MANUAL IN ZOANESE!! Okay, let me try- (Sounds are heard as Jaxtom reappears in random colors and shapes that makes him look like an idiot) AW, C'MON, YOU PIECE OF JUNK, WHY WON'T YOU WORK?! (He gots the proper hologram setting) Okay, are we good?
Icky: Yep, you're all set for your arbitrary villain threat.
Jaxtom: Okay, first of all, RUDE that you hung up on me when I was ushering a fake order! Secondly, thanks to my spy probes painstakingly being able to finally pinpoint this place, I can finally say the following speech I have prepared for such an occasion.... Firstly.... F*** you, assholes!! What's the big idea turning against me like you did?! I am trying to put lost Uridian tech to good use and you take a bunch of rebels seriously?! Now, secondly, to those that SOMEHOW don't know jack-squat about me, even when I'm more viral than Omninet memes at this point, I'll introduce myself. The name's Awesome Jaxtom, Leader of the Beofynzeny System, by-in-large in that I'm pretty much the only serious power in this vrat-nest of crime and choas of a system, and CEO of the Armatage Corporation. And after I came to the understanding that there's some outsiders present here, I couldn't let them pose a risk. Buuuut, I can give you people three options because you caught me in a generous mood. First one: Get off the planet! This is a private matter and shouldn't concern outsiders. Second: If you must stay, then at least make yourselves useful, get all of the Vault Keys and bring them to me, and if okay with you, GET RID OF THE REBEL SCUM!!
Mr. Krabs: You ain't the boss of us!
Jaxtom: Would THIS convince you? (He opens up a high-tech case of AUU money, causing Mr. Krabs, Deadpool, and Tulio to looked awestruck)
Mr. Krabs: HOLY SWEET MOTHER O' PEARL!!... Well, still, it'll take a lot more than that to-
Jaxtom: Oh, there's also this... (Opens more high-tech suitcases)... And this... (Opens many high-tech safes)... And more! (Opens a bunch of high-tech containers of riches)... Heck, you should see my lawn! (Gets the holo-camera and points it to a Borderlands-style luxurious yard being filled more high-tech suitcases filled with money, alongside other luxuries being buried by said things as a shovel-bulldozer drops more as Tulio started daydreaming and drooling and Deadpool got cartoonishly crazy at the sight of it as his eyes turned into dollars with his face on it dressed like historic presidents)
Mr. Krabs: (As his eyes turned into giant gold bars and slammed to the ground) JUMPIN' KING NEPTUNE!!!
Krebbs: Oy! This is why capitalism has become so unpopular with the young people these days.
Bilge:... Does, that happen a lot?
SpongeBob: No, usually they're silver.
Cynder: Ugggh, I hate having to do this. (Cynder pounced on the trio and beat the sense into them. After the tussle, the money lusters are seen bruised)... Sorry Jaxtom, it's gonna take more than money to win over the more sensible heroes.
Jaxtom: But of course, there's always Option #3, but... For the sake of me having a positive light, I think it's best you don't know about that. Consider this your one and ONLY warning, because I will ALWAYS be watching you!... Cuz'... Well... I own the place, and, you, have no authority here.
Gilda: You know, you sound like a guy who has a LOT to lose.
Bilge: Understatement of our lifetimes!
Jaxtom: DON'T ENCOURAGE THEM, YOU GODDAMN TRASH BOT!!!
Bilge: HEY, MY MOTHER WAS A TRASH BOT!!!
Zosimo:... I thought you said your mother was a Vendbot.
Bilge:... I never said that. Maybe it was another Bilge. (He played a recording of him saying that and even identifying his PIN number)... Do you record everything I say? (Those words were recorded)...
Donkey: A-HAH! Busted!
Bilge: OKAY, I CONFESS!! I DON'T HAVE A MOTHER!!! I'M A GODDAMN ROBOT!!! IT'S JUST TO MAKE PEOPLE FEEL INADEQUATE AND TEACH THEM NOT TO DEMEAN MY MODEL FOR... OH, YOU LITTLE TRICKSTERS, NOW EVERYONE'S GONNA START SHOOTING AT ME!!! (Jaxtom laughs) AAGGHH!! This is as aggravating as a goddamn censorbot!
Jaxtom: Sorry, sorry, watching that trash can mope about his miserable existence is hilarious. AHEM! Back to business. So, yeah, I'll be having the Phaseforce AND the AAF on high-alert to ensure you follow my orders. If you think about crossing ME, I'll know. This world belongs to me! I am the rightful head of the Armatage Corporation, and the rightful one who should have ALL the credit for discovering such beauty the Uridians found, because I did. I did what I had to do to get here, and you will do NOTHING to interfere or I will PERSONALLY introduce you to my BFFs. And by BFFs, I don't mean Best Friends Forever, I mean BIG F****** FRIENDS! (Laughs) Oh, God, that was a GOOD one, wasn't it? (Laughs)... LAUGH, WALDEN!!! (The guy named Walden was doing so)... This is Awesome Jaxtom, signing off! (Quietly) Oh, and don't forget to subscribe to my channel on HoloTube, AWES0ME54! (He shut off transmission)
Iago: Uggggh! I hate it when people at the end of videos say that! I'll subscribe when I subscribe, dammit! I don't need people to tell me to do something!
Icky: Couldn't've said it better myself, Iags.
Helertia:... Uggh, we barely have New Haven for no less than three weeks, and already Jaxtom has found it.
Icky: Eh, c'est la vie!
Helertia: Well, I hope that, despite how hilariously immature and unreliable your behavior is, everything about your victories are true, because we CLEARLY quite need you outsiders! Jaxtom's gonna have this place sacked!
Deadpool: You think we're scared of some big monkey alien with heterochromia, a Handsome-Jack-like style, and happens to have a LOTTA power? We'll fix this faster than you can say "Cha-Ching"!
(Steelea): (Got into the transmissions of the city) This is Commandant Steelea, leader of the Phaseforce! I have got strict orders to ensure the outsiders obey certain demands one way or the other. Let me tell you something, outsiders! When you enter OUR territory, you are OUR property! And any property AUTOMATICALLY belongs to us! So unless you wanna suffer a massive penalty, you will heed to Jaxtom's warning and standards CLEARLY. Disobedience NOR insubordination to our orders will NOT be tolerated! With the knowledge of your place's location, we are awaiting any insubordination, and will attack if we do not get what we expect. We seized Old Haven without ANY casualties, it will be no different here! And as he said, consider this your one and ONLY warning! (She cuts off transmission)
Icky: And, just like that, he restored his threat levels.
Deadpool:... Okay... NOW I am officially scared. (He peed himself off-screen)
Helertia: GOOAHHHH, I JUST WASHED THAT CARPET!!!
Francis: Oh, good grief! And humans dare say we dogs need to be house-trained and/or house-broken?
Helertia: (After some stress-relief exsirsizes)... Look, aliens, maybe it's best you leave the planet and not get involved either way. Jaxtom tends to be very dangerous when his crib gets rattled, and I'd rather not have ANYONE suffer a giant temper-tantrum from him, like the last time he was badly provoked! Trust me, the less you know about it, the better. I just hope the Grand Council didn't have high expectations on you helping us out.
Sandy: WE AIN'T GOIN' ANYWHERE!! Like Deadpool said, we did NOT come here to be kicked out. We came for the Vault Key Piece. The Grand Council ordered us to take care of this. We are not mercenaries... Baring him (Points to Deadpool). We are NOT vigilantes..... Entirely, and we will NOT get out of dodge because some varmint wants us to!
Helertia: (Sarcastically) Oh, great! Self-righteous fools. Like we need another set after what Jaxtom did to the last batch.
Bilge: I WAS GONNA SAY THAT!!!
Lord Shen: And be aware madam that we will not tolerate any direct disrespect to us. If you wish to be freed from this tyranny, you'll have to trust us. Unless of course you prefer this place be destroyed and you'll have to make a NEW New Haven.
Helertia: Okay, pardon me if I am accusing you people of something, but that sounds like a threat to me!!
Cynder: What Shen meant is, this isn't a time for beggers to be choosers. It's no longer the time when Jaxtom can make his verbal abuses just so you people can just bow down, otherwise, you'll be left making a lot of New Havens until Jaxtom has every location figured out. You can say we're not ideal all you want, but we're better than no one at all.
Deadpool: Because let's be honest, even I died laughing and had another date with Death after realizing how cliché a city with two 'news' in the name are absolutely hilarious. Hence why Futurama was AWESOME in it's heyday! Face it, lady, we're the best you've got. 
Helertia:... Look, not that you made good arguments, but I do NOT wanna risk provoking Jaxtom to be worse than already! You lot are better off leaving all sides of this conflict to our own devices! Because the last time I did challenge Jaxtom directly, people on both sides lost their lives! Go ahead, deem me a cowerd, but at least I'm practical!
Patrick: Yaaay!
SpongeBob: Patrick, she said no!
Patrick: Booooo!
Gazelle:... What kind of leader offers a chance to fight back yet cowers away at the first sign of retaliation?
Helertia: One that's being realistic and practical. I am mainly trying to keep people safe and alive! I am not out to have a war with him! It's a battle we can never win!
Icky: Well, what real good is running away all the damn time?
Helertia: It's better than dying a losing battle! End of discussion! (She stormed off into her private quarters before anyone could speak up)
Gazelle: Miss Helertia, wait! (Helertia had left)... I guess that means we don't get the Vault Key piece after all.
Duke: Oh no? (Pulls out the key piece) Say please!
Deadpool: Ohhhhh, you weasel!!
Duke: Ya know, for a rebellion leader, she ain't very observant.
Gazelle: So, what do we do about Jaxtom's forces?
Po:... I got an idea.
Outside
Po: WE SURRENDER!!! (Everyone including The Phaseforce stared confused)
Steelea: (She stared surprised)... And the VA, LOST, to these people? Wow, Jaxtom was right to not accept their offer. BOOK'IM!! (An A-Sentry readied energy cuffs, and placed them on the Lodgers)
Crane: You can chain my body, but you can never chain my- (Gets cuffed in the neck gagged) WARRIOR SPIRIT!
Icky: Dudes, seriously, when has hand-cuffing snakes ever worked out for anyone- (Gets cuffed in the beak and spoke in a strained voice while the freed cartoony mouth spoke)... Now that's just unrealistic!
Lord Shen: (An A-Sentinel held him upside-down and started to pour out his weapons as two other soldiers began grabbing them) Oh, real mature gentlemen! A bully tactic to confiscate me of my weapons!
Trixie: Restraints are meaningless to the Great and Powerful Trixie when my magic can- (Gets fitted with a transmagnetic collar)... Blast!
Squidward: (He was used to tie up SpongeBob, Mr. Krabs, Patrick and Sandy)... Well, this is stupid!
Po: Hey, don't forget the bugs! (Gives what looks like Mantis and Sparx to a soldier)
Soldier: Oh, thanks dude! (Takes them and places them in a cage and gave it to Po to hold)
Gazelle: Po, what was that for?!
Po: (Quietly) Trust me, I know what I am doing!
Steelea: Ateeeen-HUT, maggots! It's gonna be a long walk to get back to Rectitude, AND Jaxtom! He wants to see you lot for himself. I expect you dirtbags to be on your best behavior. I will break you. I will humiliate you. I will make you call me 'mama'. I'll make ya beg for my breast milk!!
Deadpool: DAAAAH, GROSS, WORM PEOPLE TITTY JUICE!! YUCK!!
Duke: They're larva people, but otherwise, that makes it a lot worse.
Steelea: (She looks at Deadpool)... A free spirit, huh? I'm gonna make you squeal.
Deadpool:... Like a pig or a teen at a Justin Bieber concert?
Steelea: What?
Deadpool: Who?
Steelea: What?
Deadpool: Where?
Steelea: What?!
Deadpool: Why?
Gazelle: Uh, miss, if I can make a suggestion, it's, best if you ignore Deadpool. He's, kinda mentally unfixable as it is. Any abuse you do would, go relatively unnoticed-
Steelea: (She stares sternly at Gazelle)... Don't think I haven't recognized the kind of girl you are, dancer! I know a worthless valley trash girl when I see one! They ALL PICKED ON ME FOR BEING AN ALBINO!! They treated me like s***! They said I was unfixably ugly! THEY, BROKE ME! THEY DESTROYED MY HOPE OF EVER HAVING A SOCIAL LIFE!! (Gazelle feels sorry for her with a look of remorse and pity) But just my luck that I get to break a valley girl like you.
Gazelle: Look, Steelea, I'm not the kind of girl you assume I am. I assure you, I'm more humbler than you think- (Steelea grabs her by the neck and chokes her)
Steelea: You want humble, bitch? HOW'S THIS FOR HUMBLE?! (She spun Gazelle around and tossed her striaght into a rock with a rough slam)
Lougers: OHHHHHHHHHH!!
HA Heroes: OHHHHHHH!!
Deadpool: TOUCHDOWN!!
Steelea: (She approached Gazelle)... How's THAT for humble?!
Gazelle:... Steelea, I actually feel sorry for you, I- (Steelea grabs her by the horns)
Steelea: I DON'T WANT YOUR PITY!! I WANT YOUR OBEDIENCE!! (She smacked Gazelle across the area repeatedly) I WANT YOUR RESPECT!! (She slams Gazelle to the ground and stomps on her back)... I WANT, NOTHING, BUT SILENCE FROM YOU!! (She stabs the ground with Gazelle's horns and puts her in a disorientating position)... Get the picture, valley girl?
Gazelle:... Comprende.
Steelea:... Good! (She left as some A-Sentinels pulled Gazelle back into the crowd) Alright, maggots! Move out! (The AAF troops marched on as Gazelle sighed sadly at Steelea's state of being)
Lord Shen: (Quietly) Well, I hope you know what you're doing, Panda, because if even Gazelle is easily overwhelmed by this Steelea, even if it was because of being restrained, then I don't think we have a chance!
Po: (Quietly) Trust me, this is our best shot to see Jaxtom for ourselves so we can better understand him.
Lord Shen: (Quietly) Well next time, do it in a way that guarantees less abuse on anyone!
Deadpool: Hey, who's up for travel songs? (He started singing this)
French Narrator: One Painful Beating Later...
Zosimo: (Deadpool had his head shoved up his butt)... Well, I guess it is physically possible to have your head shoved up your gluteus maximus after all.
Icky: All the more reason not to piss off the larva lady. (The group marched on)
(Later into the scene.) Rectitude
(Jaxtom on a transmission introduced Rectitude like this)
(Jaxtom): Hey, kids! Did you know what your mommies and daddies gave up so your family can live in Rectitude? LITERALLY NOTHING!!! Your family is paid to be here. I'm the one who feeds and protects everyone! Remember, you should all love your parents... But love me more.
Clifton: Wow, looks like someone's got an ego the size of an asteroid. (An A-Sentry smacked him) OW!!
Benny: Heh, I'll give the guy this, he really does have that razzle-dazzle.
Steelea: This is the first city built and sponsored by Jaxtom, Rectitude. Everyone owes their lives to him for building the best place to be free from the corruption plaguing the system. And if there's those of you that had doubts, consider this. It's by no means insanely perfect, but it's better then sitting out there and waiting to be munched on by wild beasts or killed by Marauders. Or turned into peons by the rebelion. (Folks in the area are surprisingly well cared for, all things considered)....
Krebbs: "..... Okay, I'll give Jaxxy this, at least for a madman, he takes care of the people."
Steelea: Well good! And again, it may not be perfect or something out of what you people are used to, but it's better then dying out there. And believe me. Given the near-death experiences you likely suffered out there, would you dare think I'm making it up?
Larry: Eh, she got you there.
Steelea: Everyone in Rectitude paid little to none to stay here, and Jaxtom gives them a good life here as long as they support his cause.
Po: We'll be the judges of that. If you're not worth our time, we're out. If you are, we're with you. That's the deal.
Steelea: Well, coming from you bunch, that's better then you people telling me to go fuck myself.
Gazelle: "We are in no position for un-nessersary defience or any self-rightious foolishness with even forces we are not sure about. We're all about maintaining respect."
Steelea: ".... Well good. Glad to know those rebels didn't really turned you all against us.... Entirely."
Soldiers were gathered around a giant Jaxtom shrine as the egoist himself stood before them!
Soldiers: HAIL TO AWESOME JAXTOM! HAIL TO AWESOME JAXTOM!
Jaxtom: Hail, to me! This, is my finest hour!
Music started playing until Steelea and the group arrived.
Steelea: Aw, crap! He's gonna sing his stupid song again! At least I don't have to suffer alone.
Icky: Oh no, please don't tell that's-
Icky: "...... Why, did it had to be a song from that REALLY awkword Donkey Kong TV series? That shit has not aged well, even for a 90s show, even IF it's theme song is catchy, and-"
Jaxtom: SHUT IT! (They did)... Walden, Wolholm, Steelea, and our fabulous scientist Loadsby! (A Gruid, Wolholm, Steelea, and a Gruid-Human Hybrid lined up behind him) Come down and join me in this momentious occation.
Po:... Isn't that Ocsha's husband?
Steelea: (She fired at him) HE SAID SHUT IT, FATSO!!!
Jaxtom: We have come together in Old Haven, the place where we finally got to the system's president, President Porsche, to await the dawning of a new era! Today, we will get to see these heroes, the heroes we had feared would overthrow us, serve us.
Tigress: What?
Jaxtom: Oh I'm sorry, are some of you hard of hearing? (Brings out a megaphone and speaks into it as the soundwave comedically affects the heroes!) I SAID, TODAY, WE WILL GET TO SEE THESE HEROES, THE HEROES WE HAD FEARED WOULD OVER-THROW US, SERVE US?!
Icky: "..... And I'll be sure to bill you for the hearing aid I may now require."
Jaxtom: (Puts the megaphone away) With our boundless armies of robots (A-Sentries and A-Sentinels appeared and transformed like LOADERS)... AND the system's top police force under Armatage funding (The Phaseforce soldiers saluted)... We will ensure that my quest for corporate progress shall NEVER be opposed. I have great plans for the Armatage Corporation, and not bound by this very system. The Uridians shall be honored as best as they can, only by me. Anyone else, is garbage.
Icky: Egocentric much- (Gilda lashed at him with her tail) OW!
Steelea:... At least your friend was nice enough to remind you of your place, birdbrain!
Jaxtom: Anyway, let us begin our next phase. Walden. Did you count the number of heroes here?
Walden: Indeed. And we have enough mind-control implants for them to ensure that they do not double-cross us.
Xandy: Mind-control implants? Isn't that... Illegal-
Steelea: SPEAK AGAIN, SEA VRAT!! SEE WHAT HAPPENS!!!
Jaxtom: No, no, Steelea. They deserve the right to ask. Yeah, no shit they ain't legal, but, in a system with little to no laws, does that really matter in the long run?
Deadpool: "Well when you put it like that, no, it does not."
Jaxtom: Hey now, see? This guy gets it! (The heroes stared blankly at Deadpool for his stupidity) And these, are among the best that the creators of "illegal" mind-control technology has to offer. A hive-mind-connection, efficient torture capabilities, effective security, and best anti-disobedience technology in the AUU.
Walden: And cheap, too.
Jaxtom: Yes, yes, and also cheap. So, to ensure your obedience, these will be put on.
Magnum:... Question?
Jaxtom: Ask away.
Magnum:... What if... Our leaders found-out about them? They are illegal technology, and keep in mind, the arguement of this system being a systemary dodge city is not nessersarly a strong arguement to have them here, so... What will they say if they find this on our backs? I mean, yes, the best of that technology is hard to remove as it has the risk of brain damage, but will that really stop the Grand Council from taking action?
Jaxtom: Oh, trust me, bug-babe! I wouldn't be this successful if I didn't had that kind of hindsight! I have ways to make sure THAT never becomes an issue.
Magnum: What do you mea-... Oh, no!
Patrick: What, what are you saying?
Jaxtom: To ensure they are not a problem, I will ensure that, since we have been found, we will NOT be destroyed of our righteous destiny. The Grand Council shall not interfere until I get what's coming to me. And it starts with restraining their best fighters.
Clifton: You sanctimonious- (The Phaseforce held them at gunpoint)
PF Officer #1: You even BLINK, and you're dead!
Clifton:... But, blinking can be a very fast motion, so, you need zen master reflexes to even pull that off and-
PF Officer #1: YOU KNOW WHAT I MEAN, WISEASS! JUST STAY PUT!!!
Jaxtom: Walden, if you will?
Walden: Yes, sir. (He prepared to put them on)...
Jaxtom: People, it will soon be time that the Armatage Corporation as a whole knows my genius. Everyone denied it, but I have the power to INSPIRE with the other 87 Vaults out there. I will blow their minds with what I have to offer.
Loadsby: I agree. The technology I've been making seems to be going well. Digistruction is the best technology we've had in a LONG time.
Deadpool: I admit, it's cool for things to be constructed digitally, but, not meaning to a contridicerian, I'm usually for messing with sacred stuff, I mean, come on, I do that shit on a daily basis depending on my employers, it's just, I kinda have to point out tha- (Steelea looked angrily at him as he peed himself again)..... I'll shaddap!
Jaxtom: Hey, they have the right to say that, Steelea. Everyone, though I admit my ways are a little, unorthodox, but you can at least feel sorry for me the same way you do to Steelea. I had great ideas, but they said I was 'Playing God' with Uridian technology. Those words were merely ethicist talk. And I'm sure you saw one HELL of a fine exsamle how self entitled Ehftics are!
Gazelle: "Well.... You're not wrong. I do understand why people that are trying to enforce certain standerds would be unpopular with you."
Jaxtom: Exactly! All those Transgentics guys tried to do was bring back a few dead races, and an endling of a troubled bird race of all people screamed bloodly murder while messing with illegal tec as if he was from Ugoldest! We all hate those kind of basturds, even if they're not as extreme! Well because of those standerd obcessed morons, I'm forced to make my point as forcefully and rash as it is! Believe me, I wouldn't had to, if my own father backed me up on this?! This system would've been alot better then it is, if my own father was at least the only support I ever needed. But thanks to him not wanting to be edgey and controverseal, he BOWED to the ethic-crybabys?!
Icky: "Yeah, I kinda have to give you points for that, to an extent. Sometimes because of Ethic Smartasses, we deal with more problems when we should! Like when a judge allowed a former millaterry member expose serious info to a renigade group in Equestia because he was against magic being used to do something seemingly seedy and iffy but would've been for a greater good?!"
Jaxtom: YES?! FINALLY! THANK YOU! Now I almost feel bad about having to brainwash you guys! That's exactly what I'm trying to get across! Urdian tec shouldn't be wasted because of dead philosifies or because of what if cases of the Uridans having different plans!
Shifu: "Well, yes, we understand that you feel it would be an utter waste of what the tecknowagey is capable of just sending them to museums or turning the vaults into attractions, or even just reversing the tec into a less superior verson, and you mostly had the right to make an exsample that you were not being wrong. But are you sure there was no other way to prove critics wrong without, justifying their concerns?"
Jaxtom: Hey, it may not be a crowd pleaser, but DAMN WAS IT SATISFYING TO ME AND THOSE WHO FELT THE SAME WAY AND AGREED WITH ME?! We all hate the excuses ethicists use to limit technological progress. They only hurt themselves by hindering our ability to inspire. We aren't existing to OVERTHROW Gods. We only exist, to be their successors.
Banzai:... You're a Caliphate?
Jaxtom: Depends on how you look at it. Anyway, ethicists are worthless in the name of science and progression. I had them and those who had the blindness to listen to them, punished for their crimes. That's the way it goes in science and technology. You start at the bottom, pay your dues, life in your home can be a dream come true. But if you think that those views of progression are harmful, are too blind to see the big picture, and think that it's merely desecrating in any way, well... You can either be part of it, or you can be left behind. You can live in the lowly Teadr 7 worlds for all I care if you wish to be such whiners about how science should be used. 'Playing God' is to never be said in the presence of scientists who know what they're doing, as it proved that the ethicists are just technophobic twats!
Trixie: "Well it's not to say they're all like that, it's just you need to prove that they have nothing to fear about what your proposing and-"
Jaxtom: WELL THAT'S THE THING?! It's not like using lost Urdian tec is gonna get us attacked by a Urdianian zombie apocilise?! I mean, think about it. Don't you think that if the Urdians didn't wanted that tec to be rediscovered and revitalised, they wouldn't bother putting them in big vaults?!
Iago: "...... Your saying that the dead race WANTS people to rediscover their tec?"
Jaxtom: Well, yeah! That was what their "Sacred Gift" stuff meant! It is a sacred gift, that we were permitted, to do what we want! BUT U-TER RETARDS GOT THE WRONG IDEA?! And that lead to me being opressed as a would-be defiler of "Sacred tec", and caused my family to turn against me, just to protect their own asses from controversey?!
Boss Wolf: "Well, controversey tends to be bad for business, and, it's likely they couldn't risk it."
Gazelle: "But it's not to suggest they didn't cared for you, it's just that they didn't had a real choice in the matter. These U-Ter people were obviously very powerful based on what you said and would've ruined your company's legacy for not adhereing to them. We agree that what U-ter did, wasn't right."
Icky: "The Problemo is, you did a classic case of the oppressed, being worse then the oppressers!"
Jaxtom: Oh you just SOUND like you hanged out with the rebels! All the more reason for the mind-warping! I'm just saying! What the Urdians did with that glorious tec, is not consistent to NOT wanting them to be found! Because, putting them in vaults that a detemined enough adventuror can find, is not consistent with a race that doesn't want their tec found!
Zosimo: "..... Actselly, that's a damn good arguement. Ya would think the Urdians would've put that tec somewhere it can't be found as suppose to vaults that became a name-sake legend. I think you're on to something, Jax."
Jaxtom: "And again, THANK YOU! (Up to the sky) YA HEAR THAT, DAD?! These heroes who defeated a defunct fad of a villain empire actselly agree with me?! They saw my point?! Bet you're feeling pretty stupid now?!"
Deadpool: "Wow, your dad's the sky?"
Awkword drum sound.
Jaxtom:..... (Back to the sky) I'll glout more to you later, old man!
Icky: "..... Yeesh, daddy issues much?"
Jaxtom: (Back to the heroes) And let me assure you heroes, sometimes, the greatest of men, have to become crowd displeasers, in order to get anywhere in life! And I will be no exception. So, it is time, my friends, to unveil the start, of a new age. We shall spread out, find any outside Uridian colonies, and find whatever treasures they bestow, no matter the risk, nor the cost. Uridians are OUR responsibility, as anyone else has proven they are not fit for such. Nobody can honor their legacy, more than me. So... Let the Uridium Resurgence Age, begin! (Cackles as Walden prepared to give them the implants, yet was shocked at what he saw)... Well, Walden? You gonna do something?
Walden: Sir... Uh... Try not to choke on your foot, but... (He showed that the implants were sabotaged)
Mantis and Sparx were seen!
Mantis/Sparx: "FEEL THE BUGS?!"
Jaxtom was surprised and saw the cage instead had toys in exactly the size of the real deals.
Steelea: (Gasps) SABOTAGE! (Looks angrily at the heroes).... YOU TRICKED US WITH DECOYS?!
Skipper: What? Accidents happen!
Tigress: "Like so?! (Breaks free from the restraight and smacks off Steelea and some soldiers, as the heroes did the same)!"
Jaxtom: "HOLY KROW, THAT IS HARDCORE?!..... Also very bad for me."
Gazelle: "And make no mistake, Jaxtom. We will deal with you in good time. Right now, something of greater impourence is needed to be addressed."
Merlin teleported the heroes away!
Steelea: "..... DAMN! Those guys are tougher and smarter then we thought!"
Jaxtom: ".... All the more reason to have them in my control. Steelea, make sure all of our generals are made aware that we are to capture those heroes on sight! And if any mercs are spotted with them.... Do whatever is nessersary to correct that."
Steelea: "Understood sir."
Jaxtom stared off into the distence.
Jaxtom: ".... So, you misfits wanna play rough? I'm open to rough-housing. And when I play rough.... I play, to win."
Jaxtom's Bounty/Fighting The Vault Seekers On The Train
Jaxtom's office (After Failing To Stop The Lodgers From Taking The Train)
Jaxtom: DAMMIT, YOU TWO!!
Steelea: Ya know, my son nearly got killed, ya can't exactly blame me for looking out for him!
Jaxtom: We have a digisurrection system that makes death, MEANINGLESS?!
Steelea: "(Quietly) That doesn't mean his life had less value because of it."
Jaxtom: (Rubbing his temples) Look, we'll discuss this crap later. They're taking that train to the Digistruction Industrial Park. If they are allowed to sabotage the place, my dreams are doneso!! And you two?! You'll be back to being a waste of a public police force without supplies and aid that I SUPPLIED, IS THAT WHAT YOU WANT?!
Wolholm/Steelea:... No, sir.
Jaxtom: (Groans)... Clearly you two won't be enough. I'm seeking the entire system out for them. Put a bounty on them. Just say 'substantial reward' because that will give everyone in this godforsaken system all the more reason to get them. If they're lawful citizens, give them cash with the amount depending on the success. If it's not, blow their brains out. If it's the Vault Seekers, then give them all the loot they please. If it's either one of you, then you will be given quadruple time and a BIIIIIIIG raise.
Steelea: As you wish. Should we give you the opportunity to offer the bounty?
Jaxtom: What do you think?!
Wolholm: Done! Walden?
Walden: Transmitting! (The HoloNet acted up as Jaxtom appeared on nearly every form of broadcasting in the system as his message played like this)
Jaxtom: People of the Beofynzeny System! This, is Awesome Jaxtom, your hero. We all know that ever since I took over this armpit of a system, Uridia has been at peace.... Until these pathetic rebels showed up, that is, until I made sure they wouldn't threaten our perfect lives. But now, our homes are in danger once again. There's a bunch of otherworldly misfit morons out there that I am offering a substantial reward to whomever brings them in. It could be anything. Anything you could ever want, no strings attached. They disagree with my goals to revolutionize our system, and are on their way to the Digistruct Industrial Park to cripple our protection. They cannot be allowed to succeed, so this will be a limited-time offer. And to you idiot misfits, I have this to say: You are so pathetic to challenge me and ignore my orders! Do you have ANY idea how much firepower it's gonna take to bring me down? (He showed an unlimited amount of his company's armaments digitally within high-tech containers) A LOT! (Chuckling) A WHOLE GODDAMN LOT!! (He laughs) Let's face it, kiddos, you really got no chance against THESE babies. (The armaments were contained again) Because I've got a few tricks up my sleeve that I- Well, (Chuckles) I mean, I wouldn't wanna spoil the surprise. Suffice it to say, I'm gonna kill you. (As A-Sentries and A-Sentinels activated in Borderlands Loader fashion around him) You wanna prove me wrong? You wanna stop the greatness AND awesomeness that is Awesome Jaxtom? Well... Come get me! And to those who want my awesomeness... Well, you know what to do. Rack up your guns, get your defenses... AND GET, YOUR, MURDER BONERS ON!!!
(Later...) Tech-Train
Icky: (As the heroes went to Old Haven and sneak onto a train while digitally-constructed clones pose as them)... OH, GOD!!!... Why did we have to pick up the train in Phaseforce hell?!? There were PLENTY of other areas!
(Scoot): I told yall', all the other trains were shut down 'cept the one in Old Haven. Rides won't even get you there as they've got surveillance all over. This is yer' only shot to catch a safer riiiide!
Tollund: Why must you say that word like that?
(Scoot): What? It sounds more catchy for customers.
Iago: How bad is it? (He had his tail feathers stuck in tree bark as Thundra got it off, but it caused the feathers to fall off)... Oh, THIS is attractive! (He places the feathers back on)
Tigress:... And you're sure you can watch over our van by yourself?
(Scoot): Don't worry bout me, heroes! I'll watch over yer' ride to ensure that those guys think you're still here. Aotho'll contact ya' later.
Tigress: And you know where the panic room is, right?
(Scoot): Yeah! You told me a zillion times! Trust me, your ride'll be safe. Good luck out there. (He cut off transmission)
Gloria:... Let's hope that the forces in Old Haven stay occupied long enough by our digitally-constructed clones. (As the train went off and the heroes talk, two four-person vehicles came in chasing after them)
(Bilge): The clones are supposed to learn quickly. Their mentality will not be perfect because they'll be clueless and curious without a well-developed conscious like yours to operate quickly. But Digistruction scientists have done well in that field. Trust me, they'll give you enough time to get to the Digistruct Industrial Park, and free the Vault Seekers, and Loadsby. Bare in mind that the defenses there are TOP notch!
Shifu: We'll have to be the judges of that. Believe us when we say advanced technological defenses and offenses are no strangers to us, including that of your UUniverses.
(Bilge): Oh, crap! I'm detecting two familiar vehicles approaching the train.
Melman: WHAT ARE THEY?!?
Marty: (Spotting them) I think... It's the Vault Seekers.
(Bilge): They must've been spying on you for your whole adventure. They're brainwashed, so you need to brace yourself, and get ready for a big fight. You got the lowdown on their capabilities, right?
Deadpool: Eh, it's kinda gonna be like the Borderlands Vault Hunters, so even if we didn't, we'd pretty much know already, and anything new will be best handled how we can handle it. Trust us, AUU Claptrap, we got this.
(Bilge): "I AM NOT A TRAPP, YOU STUPID C**-S*****G ASSHOLE?! I OUTTA REPEAT WHAT STEELEA DID TO YOU AND SHOVE YOUR HEAD UP YER ASS?!"
Deadpool: I DIDN'T SAY 'TRAPP', I SAID CLAPTRAP, YOU DUMB GARBAGE CAN!!!
(WB Deadpool): Uh, dude, do you recall Claptrap's unit name? Maybe the same is for the Trapp Bots.
Deadpool: Okay, okay, sorry! I forgot that you didn't like trapp bots!
Icky: Ya know, I met a Trapp bot once when we got lost and ended up on Qandora. He was an okay guy, if too accurate to the Borderlands bots to the point of being a near-copyright violation. What have you got against them, anyway?
(Bilge): "Hey don't go around accusing me of being a robo racist! Buuuut. I'll admit this. I may not be happy as a Bilge, but I'm glad I'm not a Trapp! Trapps have it WAY worse! Made by the MagRyve Corporation, they were outshined by us when we were created by the Cypherion Corporation. We, kinda have a robo-rivalery as a result. Sure MagRyve does what it can to make Trapps match our capabilities, but the damage was still done. Hell, Jaxtom has a Trapp assistant, and he abuses the F*** out of that poor old unit! He even calls them Crapp!
Gazelle: "That's awful!"
(Bilge): "Well, it would if it wasn't his actual name. His name REALLY is Crapp. Full name is Crappshoot."
Icky, the Hyenas, and Thunderclap laughed out loud!
Icky: "WOW?! I wish the Trapp I knew let me in on that sooner! (Laughs)! Nothing can ruin this laugh! (Guns are pointed at the heroes, and saw that it was the other Vault Seekers)... Cept that!
Troge:... Howdy! How's about we give y'all a proper Vault Seeker welcome?
Deadpool:... Uhhhhh, let's not, and say we did?
One Painful Beating Later...
Icky: (The heroes were tied up and ready to be taken)... Well, SO MUCH FOR HANDLING THESE GUYS!!
Zemo: (>8C) Shut it, motha****a!!
Gazelle:... And it looks like Miss Helertia will have even bigger reasons to criticize us.
Taya: Well, I say Jaxtom is gonna pay BIG for this bounty.
Ierlith: I agree. Especially since they have two of the Vault Key Pieces we need.
Rollond: So, first things first... (Points his guns at them) Give them to us, or we'll shoot them outta ya!
Zemo: (>:)) And I'll record the whole thing, and show it to Jaxtom for s***s and giggles!
Skipper: Guys, this isn't you! Jaxtom's brainwashed you!
Axon: Yeah, so what? He did it because it was too hard for US to get why he was doing this. With the subtle boost, we kinda started seeing things more clearly.
Icky: Uh, no, the word 'SUBTLE' does not make it okay, as if there are varying degrees of mind control at play. You were seeing CLEARLY that he's going about this the wrong way, and that's why you're doing it. He made you do something, you WOULDN'T have done, WITHOUT the brainwashing.
Troge: You couldn't be more mistaken, boy. It was our TREASURING GREED that made us refuse to see things clearly. We only did the whole 'stopping him' thing as a way to keep our friends.
Gazelle:... You say that, but you don't mean it.
Troge: You think so? Bloodbeak, would you say so? (Bloodbeak the Gorebird nodded no)... Well, he seems to agree with me.
Deadpool: That's because he's your pet! They automatic kiss-ups!
Troge: HE AIN'T NO PET, NINJA BOY! HE'S A COMPANION! There's a difference?!
Deadpool: "Just like how friend is different from "Amigo"? Potato Po-Ta-To, mack, same thing."
Troge: If I wasn't in a phaient mood today, I had Bloodbeak mess ya'll up He'd tear you up so much, there won't be anything left to grow back.
Deadpool: Good one. Although unoriginal. I had enemies say that before... Several times.
Rollond: Enough! We want the Key Pieces! You have 10 seconds to comply. 1, 2, skip a few, 10-
Skipper: ALRIGHT, ALRIGHT!!! Rico? (He hacks out the two)
Ierlith: Oh, gross! You had them in your gullet?!? How have you never suffered indigestion?
Private: His gullet is literally numb. It's a medical condition. Sad, really, but very handy.
Axon: Well... Should we take it? It's all slimy. (They were coated in digestive acid)...
Rollond: Don't be a germophobic p***y, and take them! (They did so) Yes! Jaxtom's gonna be SO pleased with this! Jaxtom promised us PLENTY for this. Sure, splitting the money 50/50 is a stretch, but hey, AT LEAST WE'RE A FEW STEPS CLOSER TO ACHIEVING OUR CHANCE TO BE- (Sees a 'Made in Zo' label)... Wait a second, this is a pro- (They escaped)... WHAT THE-
Jettle: AW, HELL TO THE NO! (He smashed a wall)
Rollond: GET THEM!! (They chased them as this music played)
Skipper: OKAY, HOW WAS THAT POSSIBLE?!? We're a hero team with ALOT of members and a good number of fighters, they're a team of 8! We got the number advantage!
Private: But Skipper, they got the strategy advantage. If they were able to handle armies, they'd surely be able to deal with us.
Kowalski: I can agree with Private on that one. It's gonna be hard to outsmart them if they can beat Jaxtom for THIS long!
Skipper: "CURSE YOU, HINDSIGHT?!"
Icky: "And plot inconvinences."
Samber: (He jumps in) Surprise, motherf****r! (He fired his guns as they shielded themselves)
Zemo: (>:)) Firing transmagnetic shattering round! (He fired as it disabled their shield)... Initializing anti-magic field generator! (He put the shield around the entire train)
Merlin: Good grief, these people consider EVERYTHING!
Icky: "All is missing is the kitchen sink!"
Zemo: "BRINGING OUT THE KITCHEN SINK LAUNGHER!?"
Zemo brings out a giant gun armed with kitchen sinks!
Icky: "I WAS JOKING- (Gets hit by a Kitchen sink!).... Ow."
Axon: Last chance! Give us the Key!
Deadpool: Yo, douchebags! You DO know how much s*** I stole from this system, right? (He used a device to disable the shield generator)
Zemo:... Annihilating the red ninja! Setting to disintegration rounds!
Iago:... DP, I don't think you can handle disintegration. If your healing factor is based on Wolverine's, doesn't that mean as long as one cell remains in your system, you can-
Deadpool: Only in the Ultimate Universe, idiot! Let's be honest, MY healing factor is so inconsistent, even I don't know how it works. AUU Zer0, even if you use disintegration like that, which in my experience here, is used against those with healing factors, I have survived s*** like that before. Nobody in my or your UUniverses heal like I can. Even Wolvie's embarrassed and jealous of my healing factor, even IF it's derived from his DNA.
Zemo:... Scanning healing factor levels. (He does so)... Results inconclusive. (8() Oh, crap!
Axon: Well, then we'll just have to find a way around that! (He and Rollond took out their sentry turrets as they fired rapidly)
Shenzi: (They scattered as the music continued) YEESH, THESE GUYS JUST WON'T QUIT!
(Bilge): When it comes to Vault Seekers, they NEVER learned how to quit. No quitting when it comes to anything, quite frankly. THEY PLOW THROUGH HYPERNOVAS! Just do what you can to lose them!
Shenzi: Can't guarantee how easy THAT'LL be given they kicked our asses!
(Bilge): Just do SOMETHING! Aotho will be with you shortly. Hopefully if you don't get far by then, she'll be there to help.
Duke: "I got just the thing to ditch these dipshits! (Brings out a homemade grenade made of cherry bombs!) VON BOY-AGEY, LOSERS?!"
Duke tosses it as it lands on the Vault Seekers feet.
Zemo: "(O-O) OH SHI-"
A cartoonishly exploudtion accured as the vault seekers are left covered in ash.
Rollond: "(Sees the heroes get away.).... A homemade painful stun grenade.... (Coughs smoke)..... Well played."
The Vault Seekers comically faint.
Freeing the Vault Seekers and Loadsby
(Saeturn Battle)
Spyro: (Many dead skeletons of Huncus Rebellion officers and dead robots were seen)... Well, this may be it. The Digistruction Industrial Park.
Friend Owl: And not a moment too soon. This bird is getting a little... Overcooked!
Sandy: And I bet it's gonna be where the-
All Chimera Heads: Real action is, we know, we know!
Sandy:... Am I that predictable now?
Saa: Just a feeling.
Boomer: Those Vaulties are gonna be back, though. I can feel it in my gut.
Shenzi: Let's just get this over with! (They entered as they watched many war machines being built)
Squidward: Let's make sure this isn't a trap first! This place looks unguarded! AND I SWEAR TO GOD, IF THEY PUT GASOLINE HERE LIKE IN THAT DELETED SCENE, I AM GONNA FORCE PROPANE UP JAXY'S THROAT, AND MAKE HIM EAT FIRE!!!
Mushu: Shush, Squidward! You don't wanna give away our position like you did with that peace treaty!
Patrick: We don't know that! (Yelling) IS THERE ANY BAD GUYS HERE?!?
SpongeBob: PATRICK, SHUSH, WE'LL GET CAUGHT!
Patrick: WHAT, I CAN'T HEAR YOU! I'M CALLING TOO LOUD!! (The heroes pushed him down)
SpongeBob: Sheesh!... (He then walks up) IF THERE'S ANYONE THERE, JUST IGNORE ALL THAT!!!
Sandy: Nice save, SpongeBob!
SpongeBob: Thanks.
Squidward: She was being sarcastic, moron!
SpongeBob: Hey, I'll take what I can get!
Magnum:... Seriously?
Shifu: Just get used to it. (They walked down the halls through two staircases in the same floor room, and entered a testing ground sight with a red energy dome)...
Donkey:... Well, everything seems clear, let's go!
Skipper: Whoa, wait! There's an open area here! Clearly something fishy is going on here-
Deadpool: WHO CARES?!? Let's just rip us some new ones and ask questions later! (He does a victory screech and ran in guns unloading as sensors in the ground were triggered)... What was that? (A large Saturn-like robot came out from a hidden chamber in the ground) BOCCE BALLS!!! (The giant robot blew them all cartoonishly into getting covered in soot)...
Kowalski:.. Why did we even BRING HIM?!?
Saeturn: (Badass voice) TARGET CONFIRMED! ELIMINATING ANNOYING HEROES! (He charged up a red energy shield, aimed two rotary multi-function cannons, and made a combat pose)
(Loadsby): I see we've detected intruders! Saeturn? Move onto taking care of them!
Saeturn: Confirmed! (It attacked the heroes)
Banzai: SCRAMBLE!!! (They did so)
Lord Shen: OH JOLLY GOOD JOB, YOU IDIOT!!
Deadpool: Hey thanks, I kinda thought I totally fucked up!
(MAXBLAST-X Battle Coming soon...)
(Vault Seeker Battle Coming soon...)
(Vault Seekers Freed)
Rollond: (After the eight were freed of brainwashing)... Uggh... What the hell happened?! WHERE'S MORCO?!?
Axon:... I think... I think we may've been brainwashed.
Troge: Brainwashed?!? How LONG?!?
Rollond: (Checks his oPad)... A whole year, give or take a few months.
(Aotho): Vault Seekers! Vault Seekers, can you hear me!
Ierlith: Is that Aotho? (She answered) This is Ierlith! Whoever these guys you sent are... They seem to have done it.
(Morco): YES! MY BABIES ARE BACK!!
(Bilge): Welcome back, minions!
Troge: Why does he always think allies are his minions?
Zemo: Because he wants a bodyguard as the last Bilge Unit alive.
(Bilge): HEY JUST BECAUSE I'M A ROBOT DOESN'T MEAN I HAVE NO FEELINGS!!
Troge: Actually it KINDA does.
(Bilge): MINIONS, JUST FILL THEM IN!!!
SpongeBob:... Rrrrright. We're the Shell Lodgers, Heroes Act, Dexter Fangasium, and Deadpool. And we're here to fix this Jaxtom problem of yours.
Jettle:... Well... I guess the Heroes Act came at last. And I can tell with the name 'Fangasium', I guess you found out in a nerd's convention?
Zosimo: Yep.
Axon: Wow, that's embarrassing to be rescued by a bunch of geeks?
Dexter: WHADIJA SAY, NI-
Axon: I, I MEANT THAT AS A TERM OF ENDEARMENT, PLEASE DON'T KILL ME!!!... Wait, why am I scared?
Rollond: Well, excellent work regardless, heroes. Now what do we do now?
(Wolholm): ATTENTION ALL HEROES!!! WE HAVE THE ENTIRE PARK SURROUNDED! THERE IS NO WAY OUT! (A red hexagonal force field was put around the area) IF YOU SURRENDER IMMEDIATELY, THE SHIELD WILL BE DISABLED.
Rollond:... And it just got worst! We must abort immediately!
Fidget: WHAT?!?
Rollond: I'm sorry, but we cannot handle Wolholm! Trust me!
Ierlith: The head of the Armatage Armed Forces has proven even to US that he is not to be trifled with!
Lord Shen: WHAT THE HELL IS WITH THIS SUDDEN COWARDICE?!?
Taya: Guys, he nearly killed all of us in both Old AND New Haven without taking a scratch, AND without backup. His equipment is more than we can bare. His adapting shield can adapt to ANY firepower and make him invincible as he progresses. His jet pack, his hundreds of armaments, his cybernetic enhancements, his armor, even his intelligence in the field of battle. If things get too out of hand, you must retreat! Aotho told us to retreat whenever he was involved because he would annihilate us in an instant.
Sandy:... You're not serious, are ya?
Rollond: As serious as a heart attack. His adapting shield has allowed him to get past me and Axon's turrets, surpass Taya and Ierlith's phase powers, nearly euthanized Bloodbeak and took advantage of Troge's low combat capabilities, nearly overloaded Zemo, and overpowered Jettle and Samber in strength and firepower!
Cynder: Then it's clear we must deal with this ourselves. We have dealt with things worse than an adaptive shield. You'll have to hide while we deal with this.
Jettle: We're telling you guys, he's a true match for ANY hero army.
Cynder: Just hide until we deal with this, okay? (They sighed and did so)
(Loadsby and BARRAGEBLAST-XV Battle)
Icky: (As they arrived in the large entrance yard to the park) Yikes! I can't believe those guys were p*****g out back there! That overgrown cyber-monkey must be too damn good for them.
Tigress: Regardless, it won't stop us from beating him. (The train battle music played as rumbles heard)
Banzai: What was that?
Shenzi: Something tells me we have company... Again! (A much more powerful version of MAXBLAST came in front of the stairs)...
Po:... Are you kidding me? The MAXBLAST robot on steroids? Where's the big flashing weak spot we should aim for this time?
???: Oh, there isn't a visible one. The best one is hidden under layers of titanium alloy. (Professor Loadsby was seen in a holographic screen displayed by the machine in the cockpit) Meet, the BARRAGEBLAST-XV! Better than both Saeturn AND MAXBLAST in every way, even to the armor and weapons! It's impenetrable.
Count Razoff: Let's see how impenetrable YOUR ass is when we bust our way in there!
Loadsby: I... What?
Count Razoff: WE'RE GONNA PENETRATE YOUR ASS!
Earl: Razzy, I think you're getting carried away.
Loadsby: BAH! You fools are missing the point! Jaxtom is making the world better, and I am helping him with that! I am not gonna let my genius go to waste, because of a bunch of little miscreants! Prepare to be blasted to smithereens! (He started to activate the slow moving beam)
Deadpool: JACKPOT! (He and the others thought fast and shot at the beam lens)
Computer: WARNING! (The machine shorted out)
Kowalski:... You know we HAVE fought machines before.
Loadsby:... DAAAHH!! (He came out) THAT'S IT! I'm TOTALLY mad right now that you defeated my best machines! But I think I've still got a chance to beat you, interdimensional scum-buckets! you may be a walking corporate apocalypse, but I've got my brains, AND my guns, AND THIS ROBOT POWER! I MAY JUST HAVE A CHANCE!
SpongeBob: If I were you, Loadsby, I wouldn't be so smug. Your wife and multiple kids are worried about you. When this is over, you're going back to them, and you'll thank us.
Fu-Xi: So do them and us a favor and stop serving this corporate mistranslated nonsense.
Loadsby: Never, never, NEVER!!! (He charges his guns) EAT LASER MIN- (Deadpool teleported behind him) DAH!!
Deadpool: Hey, BITCH! (He kicked him down as he failed to keep his balance on the BARRAGEBLAST, trips, misfires his guns, and falls from it, falling down the stairs comically in a similar fashion to Peter Griffin, Mr. Blik in Catscratch, and Borderlands Professor Nakayama)
Loadsy: GAH-D'OH-DOOP-BLAH-D'OH-SO-BO-BLAH-BEEEK-SAZ-DORM-GAS-MASK-DAH-OH-EEE-OH-AFLAC-*****-*****-***-****-******-********-*****-***-*******-*****-****!!! (Falls at the bottom and falls unconscious) D'OHHH!! Ohhhhhhh... (Deadpool then used an EMP to short-circuit the unmanned BARRAGEBLAST as SpongeBob then approached it, tipping it over as it falls on it's back)
SpongeBob:... There, mission accomplished!
Deadpool: Yeah, this is AUU Professor Nakayama, so regardless if he's not pre-Captain America Steve Rogers levels of body build, and if he has 3 extra guns popping out of his back, it's fitting to see him fail the same way.
(WB Deadpool): But it shouldn't be funny. This IS a corrupted husband.
(YB Deadpool): Oh, who cares? It was funny! Do it again!
Lord Shen: Let's be sure not to inform his family of how we secured him. The last thing we need is her being angry at us, if she has that kind of anger in her.
(Wolholm Battle)
Cynder: (They exited the park, and met face-to-face with Wolholm)... Hello, Wolholm!
Wolholm: Same to you, outsiders! You have no respect for what Jaxtom is trying to do.
Banzai: Uh, jackass, we do! We're not just proud of how he does it. Loadsby is going back to his family, you won't be producing no more robots, none of your mind-controlled victims will be of help to you anymore, and neither will the Vault Seekers!
Wolholm: HARDY HAR HAR! Hate to break it to you, but it's easy to get the Vault Seekers back. You have no idea what true power I possess.
Icky: It's your adaptive shield, right?
Wolholm: No, I have an adaptive shi-... Okay, when and how?
Icky: They told us.
Wolholm:... Uhhhhh..... Hey, no sweat, I can still handle you guys!
Po: HAH! We'll see about that.
Wolholm: 345.
Po:... Wha-
Icky: DBZA Freeza Factor, Po. Mental list of hero lines.
Po:... Well... Whatever! (He attacks as Wolholm caught his fist and crushed it) AAH-AAH-AAH-AAHH, MY FISTS!! MY FIII-HI-HII-HIIST!!! HE'S SHATTERING MY FISTS!!!
Wolholm: (He threw his fist away and punched him down)... Ain't smart to just launch out at me like that! There's a lot of good reasons the Vault Seekers didn't challenge me head-on! I'm pretty much a badass.
Tigress: Well, what about an entire army? (They all attacked and, in a similar DBZA Broly fashion, all it resulted in was 10 seconds of slap-fight-sounding banter as Wolholm brushed them all away)
Wolholm:... PFFT! Please tell me ya didn't think the eye's the only improvement I got, wiseasses! I'm like a bot with bits of flesh!
Icky: The correct term is either cyborg or bioandroid.
Wolholm: But better! I went through so much s***, I had to be given a lot of sweet upgrades since the day I caught Osteowaste.
Boss Wolf:... What's that?
Xandy: A disease that feeds off of bone and cartilage material and causes the bones themselves to rot from the inside out, rendering any limb useless.
Wolholm: Thanks for the free lesson, vrat girl! Robotics are an awesome way to get out of THAT kind of dodge! And you'll be surprised, what I can do! (He morphs his right arm into a cannon in a similar fashion to the A-Sentries)
Deadpool: BY DIE HARD'S CROTCH!! (They all dodged the attack)
Wolholm: (They attacked him as his adaptive shield made him immune to the attacks)... Ya know, for guys that knew about my shield, you're still acting like noobs! My adaptive shield ain't no snub lord toy! I have grown far since my bounty hunter career, and you guys are REALLY stupid if you think I'm gonna let you take that form me just because ya don't like what Jaxtom has to do to make his dream a reality! It's like making an eggcake! Eggs HAVE to be broken! And I'm gonna make sure he gets the ability to break them.
Deadpool:... Well... What about EMP?
Wolholm: He thought ahead of that s***. Installed an anti-EMP device within my chest.
Clifton:... Well then, we'll just have to break into that chest of yours and take it out.
Wolholm: Pfft! Here we go again with the overambitious s***! (He attacks as they fought against him and his forces, trying to get to his chest, and even Deadpool was unable to reach it)
Deadpool: Aw, C'MON!
Wolholm: Dudes, seriously, my robo parts, make me untouchable. But hey, it's cool, the Vault Seekers had the same problem when they first met me. I'm basically a learning experience.
Shifu: Is that so? (Makes funny face) DOIII!
Wolholm: BAHAHAHAHAHAHAHAH! FUNNY FACE?! FUNNY FAC- (Shifu punched his chest so hard, it shattered his anti-EMP device)... NO FAIR! YOU USED PHYSICAL AND OBSERVATIONAL HUMOR AGAINST ME?! CHEATERS!!
Deadpool: You think THAT hurt? FEEL THIS! (He uses an EMP on him as it immobilized him)
Wolholm: No! NO! I-I can't move! (The heroes crowded around him)
Vancer:... Don't make us take more than that!
Wolholm:... I THINK I RATHER TAKE MY CHANCES WITH JAXTOM RIGHT NOW!! (They all teleported away)
Freeing Wenby
AI Chamber
Rollond: (As they approached after a big fight with Gager recovering Volker after supplying him with clothes)... Whoa! What a big place.
Kowalski: I agree. But then again, this construct is to control an Internet of Things, so, it'd have to be big to comprehend this much power.
Troge: Well, this is where our Guardian Angel is supposed to be located. She's guiding us herself.
Dexter: But... Where is she?
Troge: We will find her... In time.
(???): Hello, Vault Seekers! You have come far.
Troge: And by 'in time' we mean right n-
Max Cat: AAAAHHHH!! GHOOOOSTTT!!!
Jumba: Why are you scared of a ghost? We've met too many to count, idiot!
(???): Wha- No! I'm what you're looking for.
Deadpool: Eh, you sound like a ghost, so yeah, you'd fit right in.
(???):...
Spyro: Yes, we know Deadpool makes little sense. Just roll with it! Identify yourself!
(???): I am the Guardian Angel that guided the Vault Seekers when they were brainwashed by Jaxtom. By... My father.
Everyone: FATHER?!?
Icky: Oh boy, here we go! Another 'my dad is a d***' archetype people!
Lord Shen: (Slaps him) LEARN SOME TACT, PREHISTORIC ONE!
Icky: Only when you learn how to refer to me BY NAME!
(???):... Ahem. I am Wenby Lelle Armatage. The daughter of your enemy. I have been laying dormant in this chamber for a long time acting as his biggest power source, and among the source of his greatest backup systems. (They entered a specific chamber) Executing phase shift. (The chamber turned into a virtual simulation that showed Jaxtom's past)... Years ago, Jaxtom had two polygamous human wives. My mother was gifted with Cerwan's Mutation, and so passed it down to me. Growing up in the Beofynzeny System, I manifested the power of the Uridian race, much like the Blast sisters.
Jettle:... So... So that would make you a-
(???): A Censen! I was born mere years after Jaxtom was cut off as heir to the Armatage Corporation. He wished to use the Uridian Technology within the 88 Vaults to better the company. However, his father was a little skeptical. The Globex Confederation of Corporations saw this as a grievous misuse of Uridian technology, and in untrustworthy hands like Jaxtom's, since they saw how greedy he was, it would not be very fulfilling. Thus, he was no longer the heir of the Corporation, seeing his plans as a threat to Uridia's economy and the Huncus Corporation that his friend Walden Huncus worked for, and his adopted and hated brother Gimmy took his place while he was sent to mining laserum with my stepmother for lashing out for this decision. Eventually, me and my half-sister Cilith were born. We continued working well, yet I was the only one to notice that my father was... Of little hopes.
Young Wenby:... Father? Are you okay?
Jaxtom: Yes, of course, Wenby, I... I'm just a little tense, that's all. Mining these awesome laser crystals can... Be quite grading.
Young Wenby: Well, I can see. You're not exactly using that vibrocutter very well. (She uses it the right way) You do it THIS way, it'll lower the workaholic problems you're facing, and reserve more energy.
Jaxtom:... I... Thank you.
Young Wenby: No problem.
(Wenby): I was quite smart for my age.
Dexter: I can tell.
(Wenby): Though there was no way of knowing of the true feelings he held until it was too late. We continued working for a while until something changed our lives forever. (An older yet still young Wenby was seen multiple times manifesting mysterious energy)
Young Cilith:... Wenby? Is something wrong?
Wenby: (It was seen that her DNA was going bonkers)
Deadpool: WHOA! WE JUST WENT WHOVILLE UP IN HERE!!!
(WB Deadpool): Very funny.
(YB Deadpool): Well, it is a LITTLE funny.
(Wenby):... What was that?
Spyro: Don't ask. So, I take it this is your Cerwan's Mutation getting to work?
(Wenby): Precisely. Exposure to the energy emanating from a nearby substance was causing my sensitive mutation genes to act up.
Samber:... Uridium!
(Wenby): That's right. (Young Wenby struggled as her heart pumped)
Young Cilith: Wenby! Say something!
Young Wenby: (She placed her vibrocutter into a spot and accidentally vibrated it, causing her to get pushed back)
Young Cilith: WENBY! (She comforted her) You okay?
Young Wenby: Yeah. Yeah, I'm fine. (A purple light appeared and they saw in surprise of what they just saw, as it was Uridium)...
(Wenby): When the ore was presented to the two Corporations, they proved it to be Uridium. It proved that the myth about the 88 Vaults, were far more real than they imagined. That... Got my father thinking. (Jaxtom made a face similar to the Grinch's wicked idea smile as similar music played)
Icky: DDDD-HH-HHH-HHH-HHHH!!! Speaking of Whoville, that's gonna haunt even the GRINCH'S nightmares, and the nightmares in that paraphernalia wagon of his!
(Wenby): So, we had the chance to uncover the first Vault, and bring back all it's secrets. The trip was exhausting, and I was learning quite well. (An older Wenby started manifesting more in her phase powers as she hid it from Jaxtom)... We defeated monsters and guardians, including the Uridians' apex predator, the Phalanxase, as they were deployed by the Uridians to guard the Vaults. We killed it easily. Yes, I was one of the many who felt wrong to kill a creature like that, but it almost did the same to us. (Jaxtom saw potential in the creature, and secretly extracted a DNA sample with a syringe-like device conjured through his ISD)... And when we finally found the treasures... It... Was... Biblical. (An entire reserve of Uridium, armaments, and all forms of Uridian technology were seen)
Jaxtom: HAMANAHAMANAHAMANAHAMANAHAMANAHAMANA... (The other 5 did the same)
SpongeBob: Wow! That's annoying! Then again, I'd do the same after seeing all THIS!
Squidward: Not just you. Squillium did the same thing when he thought I had a five-star restaurant.
SpongeBob:... Sometimes coincidence is annoying.
(Wenby): We had finally done it. We had found the first reserves of Uridian technology in eons. Though the moment wasn't there for long. (Uridian guard bots were seen as they were nearly killed until Wenby, in panic, accidentally hiccuped a barrage of phase power that ravaged them, and caused the others to identify it as a Uridian and retreat)...
Fable:... Honey... What... Was THAT?!?
Wenby: I... I don't know. This has been happening since I found that Uridium when I was 12! This purple energy, it's making me feel... Like I have power. It hurts, but it makes me feel... Strong!
Jaxtom: (Noticing the Uridium everywhere, and remembering Fable's Cerwan's Mutation)... Honey!... Don't you see? Haven't the Uridians been known to wield... 'Phasepowers'?
Wenby:... Y-... Yeah?
Jaxtom: And doesn't your mother have Cerwan's Mutation?
Wenby:... Are... Are you suggesting that... I may be gaining these 'Phasepowers'?
Walden:... I suppose that, in a twisted way, it makes sense. Uridium was rumored to be the source of the Uridium's phasepowers, so... Perhaps, in theory, it MAY be possible, that your Cerwan's Mutation, could've adapted to the radiation brought on by the substance, and given you... The same powers.
Wenby:... I... I... WHOA!
Jaxtom: ("... This... This is impressive.")
(Wenby): With this revelation, I was feeling pretty good about it. I had the power to do so much good, and I planned to do great things with it in the future.... Until dad... Took us down the wrong path.
Jaxtom: (He saw all of this as Wenby narrated, and they then sat in the middle)... My friends, loved ones, children.... This is the moment we've all been waiting for! We can change the corporations with these!
Walden: I know! This technology could make both our companies millions.
Wenby: And with the discovery that people with Cerwan's Mutation can harness the power of the Uridians... It's gonna be biblical!
Jaxtom: I couldn't have said it better. And I have JUST the way to do it. My father is gonna be SO proud. We could prove him wrong with this. (The five were confused)
Cilith:... What... What do you mean, father?
Jaxtom: Don't you see? It's perfect! For years, I've had potential in power like this. Like you said, with this in our hands, we could change a LOT! The technology, the knowledge we gained, heck, everything!! My father thought I'd never amount to anything! He thought I was CRAZY! AND I AM! Crazy like a guy who was right and can change weapon technology as we know it!
Pvyper:... Honey, I thought... I thought you said-
Jaxtom: Walden, Pvyper, Fable, Cilith, Wenby, boo-ba-lahs, it's time I told you the truth. I was only half-true at the time. I thought I was gonna be right or wrong with my self-deluded goals about what we've discovered. But with all THIS, and with Wenby turning into a Phase... Phase... Uh... I'll work on the name later...
Fable: They called them Censens.
Jaxtom: Really? After those magic creatures? Clever, really, but the point is, with all this knowledge, I am ABSOLUTELY JOVIAL that I was right all along! I CAN change Armatage AND Huncus with this! We can change THE UUNIVERSES WITH THIS!! I can get my chance as heir back, by proving that my father, AND THE GCC, were wrong. I can rub it in their smug blind faces.
Walden: Uh, Jaxtom?
Jaxtom: Think of it! Together, we can revolutionize the business of both our companies. We can bring back the power of the Uridians, in style! We can honor their legacy, by giving the guns the power of phasepower!... Wow, that sounded redundant, but hey, what do I know about this stuff? But I will soon because we're gonna be HERALDED AS THE GREATEST REVOLUTIONARIES OF WEAPON AND COMBAT TECHNOLOGY OF ALL TIME!!! Guys, I told you that this was gonna pay off! Join me, and I promise you, we will make HISTORY with all this wonderful-
Walden: No!
Jaxtom:... I'm sorry, what did you say, because it sounds like you said 'no'.
Walden: I did! I... I thought you were into this because you wanted to prove to your father that you had worth. And I was right, but not in the way I saw it. I mean, seriously?! NOTHING they said got through to you? Have you learned NOTHING over these past few years? All this has been about you! It's ALWAYS been about you! You came here and dragged us all with you, just so you can get back your position as heir. They denied your chance for a reason.
Jaxtom: Walden, don't be a hypocrite, you were looking to run the Huncus Corporation, too!
Walden: Well, yes, but at least I wasn't that selfish in my approach. They thought that, with my little experience and clumsiness, I couldn't be fit to run, and thus my big brother was chosen as heir. You were denied because you were unfit to run the company.
Jaxtom: NO! I was denied because my father was too stubborn, blinded, and martyrized to see that this technology could do so much for the military industry, because the whiners at the Globex Confederacy of Corporations said that Uridian technology was (Mockingly) 'too sacred to be used in the industry', ALL BECAUSE HE WAS PART OF THOSE FILTHY U-TERS!!!!
Fable: That's all in the past! He put that behind him.
Jaxtom: And yet he died before he could undo that. Well good riddance, I say. He deserved it. He poisoned the GCC's minds with this outdated hippie nonsense and got them to reject my views. What good is finding this tech if we can't even use it at it's fullest?! I always HATED Demqrolle for bringing everything too out of context, and has always been mean about his intolerance to how we wish to use technology. When I heard what he said, he made it sound like using this technology was like 'Playing Gods'. That phrase is a big fat lie designed to limit the potential of technology. I firmly believe that gods created mortals like us to be their successors, NOT their usurpers.
Pvyper: You're a Caliphate?
Jaxtom: Kinda, yeah, if that's the best word you've got for it. But would you just think about it for a second? I was talked to as if I was a martyr! I was told that I was desecrating the technology of a powerful race. I LOATHE the phrase 'Playing God', because all it does is give technological ethicists a weak excuse for us to not do something that is similar to what gods do. Well, they're not here! And the Uridians? They're not here either! What's the point of letting good potential go to waste in the name of 'respect'? What I am doing, IS respecting their legacy. I mean sure, the Uridians probably had different ideas for the things, but in the grand scheme of things, with them being, ya know, extinct, respecting whatever they had in mind just wastes perfectly good tech and gives annoying ethic hacks too much power!! How long have these things been down here? They're ripe for the taking, and we came down here to see if it was real. They're dirty hypocrites for sending us down here, yet denying ME the chance to make good use to them. I feel dirty when an old house is abandoned and overgrown with vegetation. It's a being-made structure, and unless it is destroyed for land development, leaving it to waste, is a waste of property.
Fable: We both know realty management like that cost money.
Jaxtom: That's not the point. Just think of this as a way of recycling. These things deserve better than what those dirty vrats up there have planned for it. Museum display? Too wasting of potential use. Reverse-engineering? Fair enough, but a waste of resources and money, and let's be honest, no cheap copy's better than the real deal, ESPECIALLY WHEN IT'S TOO ADVANCED FOR ANY SIMPLE-MINDED BEING!!! Putting this place up as a FREAKING DISPLAY?!? NOTHING BUT A WASTE OF RESOURCES AND FABRICATION!!! Everything they could have planned for this, is wasteful. I have the means to make them be utilized the RIGHT way! Digistruction and fabrication can fix these things from the withering state they're in, and I can use them for a greater purpose. These things were BUILT for use, so why not do the same? What do you say?
Walden: (The five look at each other)
Wenby:... (Takes deep breath)... Father... I see where you're coming from. You want these things to be used for a greater purpose. You wanna show that the Uridians' legacy can be restored by showing what they used to do in a modern setting. And you're right.
Jaxtom: See? Was it so hard to admit that-
Wendy: BUT... At what cost, I may ask? Given what you plan to do, what is forcing your position as heir back supposed to accomplish? These are not the words of someone who wishes to better a company. Don't take this the wrong way, Dad, but I have to be bluntly honest here. These are words of a bratty teenager who wants things to go his way. What you're basically doing, is bribing people with this, as a means to get what you lost. All that you said is simply not a good enough excuse, as even though it's understandable, it cannot excuse an act of usurp of a company you blew your chance to rule.
Jaxtom: I DID NOT BLOW IT, MY U-TER FATHER DID!!! WENBY, GET WITH THE TIMES!!! The law of progress is that you can either be part of the new world, or you can be left behind.
Pvyper: Is that what happened to grandpa? Did HE get left behind?
Jaxtom: And for good reason! U-Ters, like all the other ethic grown-up babies out there crying like the babies they are, suck ass everywhere and that's all they'll ever do. If they're so against this, why don't they f*****g become animals, running around naked, killing people to survive, inbreed and all that gross stuff? It's ridiculous! How would you like it if I told you that what you were doing was a desecration when you knew it was an asset?
Wenby: An admittedly good argument. Really, if I was in your position, I'd be upset too. Although, if I was a kid, I'd be with you all the way. But I'm not. I am a responsible teenager. I know that this is all so you can impose your own views on people. Logical reasons or not, force is not the answer. All you can do is bring this up to them and convince them that it can be used for good.
Jaxtom: Are you kidding? I already tried to talk to them, but they ignored my words, not once, not twice, not thrice, but MULTIPLE TIMES! If they did not listen before, what makes you think they will now? And this is MORE than just getting back my heir status! This is about not letting awesome Teadr 1 tech go to waste because of horrendously misguided ethics! There's nothing left for me to do but impose my views. The least you can do as my friends and family, is support me. Why is that so hard to understand?
Cilith: It's not hard to understand. The problem is that you're forcing it on people. What if you really ARE wrong? What if their intentions are better handled than yours? If they were able to handle these two corporations for this long and do fine enough, then why are you judging them as wrong? Yes, what grandpa said SOUNDED like it was a little out of context, but even if he was still a U-Ter, what if there was a hidden meaning to it?
Jaxtom: I think I would've been able to decode old man wisdom by now if that was the case!
Pvyper: That's probably because he was a U-Te-
Jaxtom: BESIDE THE POINT!!! If he DID have a hidden meaning, then he would've told me by now. What I am intending, is the RIGHT THING TO DO, FOR THE URIDIANS!!! And if you are not with me... Then you are my enemies.
Wenby:... (Sighs)... Father... I didn't want it to come to this, but... You leave me no choice! (She attacks him as he staggered back and crashed into several props)... We're gonna have to bring you in!
Jaxtom:... How... HOW DARE YOU ATTACK YOUR OWN FATHER?!? I'm kinda the reason you even exist, you know!!
Walden: I'm with her!
Cilith: Me, too!
Pvyper: All of us, are with her! We're gonna have to report you to the Phaseforce!
Jaxtom:... You... TRAITORS!! You were supposed to be by my side! I... I didn't want it to be this way! (He took two Uridian guns and fired at them, as in a flash of energetic white, the five were knocked unconscious)...
(Wenby): He betrayed his friends and family. His valid arguments, were made invalid by his motivations. It was not right to use the technology for getting back his place as heir if he was going to use it selfishly. All he was doing was proving the U-Ters right. So after failed attempts to force us to play along, he did the worst things to us. Walden was brainwashed and turned into his assistant. Cilith was made a slave that died in exhaustion. His two wives were turned into slaves and later sold off to the Villains Act to be exiled with the rest of their kind. As for me?... Well... This, is self explanatory! (She appeared as herself in a virtual simulation)
Wenby:... He turned me into an AI that gives him much control over the system. Jaxtom spent years pumping me with Uridium. Manipulating his enemies, making his own power stronger. He has a ton of fail safes to keep me from being freed. You must free me carefully so-
(Jaxtom): YOU GET THE HELL AWAY FROM MY DAUGHTER!!!
Wenby: AAGGGHHH!!! (The virtual simulation got obscured in ominous fashion as her screams were obscured as well as her holding chamber was revealed)
Tigress: WHAT ARE YOU DOING TO HER?!?
(Jaxtom): THAT IS NONE OF YOUR CONCERN! I DON'T QUESTION ON HOW YOU WOULD RAISE YOUR CHILDREN, SO WHAT RIGHT DO YOU HAVE TO ME?!
Hopstar: OH, HOW ABOUT THE FACT THAT YOU'RE USING HER AS AN AI CORE?!?
Jaxtom: LEAVE NOW, OR I WILL KILL YOU!!
Miria: We're doing no such thing! You've been torturing your own daughter for her power, just so you can stay in yours! All the people you killed, all the lies you've told, all the lives you've ruined, all the corrupting you've been doing, and ALL THE MACHINERY YOU'VE BEEN SEIZING!!! It, ends, NOW!
(Jaxtom): I SAID GET AWAY FROM HER!!! (The field protecting Wenby shocked them all)
Kowalski: MAMMAMAKINBUTTERBISCUITSGRAVYGRAVYBONGOOOS!!! (Wenby finally started resisting)
(Jaxtom): What the hell are you doing, Wenby?!?
Wenby: So THIS is what you've been doing since our Vault Trip! You've been killing innocent people, desecrating Uridian technology, desecrating your father's company and proving his old U-Ter beliefs right, betrayed mother and stepmother by sending them to the same fate as the humans, and USING ME AS YOUR BATTERY TO THE OMNINET AND THESE MERCENARIES?!? So, I'm setting things right, and stopping you, you piece of-
(Jaxtom): Uuph, language!-
Wenby: (In pitched-up voice) SHUT UUUUUUUUUUUUUUUUUUUP!!! (Her loud voice shattered and shook much of the core room)
Veta:... OW!!!
Wenby: (To Jaxtom) JUST SHUT UP, YOU TRAITOROUS D***!!! (In normal voice) I WILL NO LONGER BE YOUR SLAVE, OR YOUR DAUGHTER!!! I WILL NEVER LET YOU USE MY POWER AGAIN!!!
(Jaxtom):... You just said the wrong words!
Wenby: SUCK A URIDIAN C***!!! I SAID WHAT WAS RIGHT!!!
(Jaxtom): THAT'S IT, YOUNG LADY!!! CONSIDER THIS VIRTUAL SPANKING!! (She was in extreme pain as her powers were overloading with her screaming in terrifying pain) IF I CAN'T HAVE YOU, NO ONE CAN!!! YOU BELONG TO ME, JUST LIKE EVERYTHING HERE DOES!! IF YOU THREATEN TO TAKE IT AWAY, YOU WILL DIE ALONG WITH THOSE WHO DEFIED ME!! AND THAT GOES FOR YOU, HEROES!!
Wenby: AAAHHGGGHHH!! HELP ME, PLEASE!!! HE HAS A BACKUP PLAN TO KILL ME IN CASE ANYONE SHOULD TRY AND FREE ME!! DESTROY THE URIDIUM INJECTORS!! THEY'RE GOING TO SEND MY POWERS INTO FLUX AND KILL ME!!!
(Jaxtom): OH NO YOU DON'T!! SHIELDS UP!!! (The Uridium injectors were shielded)
Wenby: Guys, please! He's gone mad since the day he betrayed his family!
(Jaxtom): I AM NOT MAD!!! I'M EMBRACING THE POWER OF THE URIDIANS!!! I SWEAR, HEROES, IF YOU DON'T LEAVE, I AM GOING TO MURDER WENBY WITH HER OWN POWERS!! DO YOU HEAR ME?!? I WILL KILL MY OWN DAUGHTER!!! LEAVE, NOW, BEFORE I REALLY GET UPSET!!!
Lian:... You contemptible fool! You had a chance to do great things, and you ruin it with your greed and pride!
(Jaxtom): I WILL NOT SAY IT AGAIN! LEAVE, NOW!!!
Deadpool: How bout no?
(Jaxtom): Then watch her die! (He injects her with more pain as she screamed) A-SENTRIES, A-SENTINELS! KEEP THEM BUSY UNTIL THE EXECUTION IS DONE! (A-Sentries and A-Sentinels came in as they fought hard for a whole minute)
Wenby: You know, it's a good thing mother is not here to see you going this far! Coward, traitor, AND abuser of his own daughter?! She would've been so ashamed- (She went into more pain as she screamed violently
(Jaxtom): DON'T YOU EVER TALK ABOUT THAT OLD WOMAN!! SHE'S DEAD TO ME!! SHE NEVER UNDERSTOOD ME! SHE NEVER LOVED ME!! IF YOU DEMEAN ME LIKE THAT, YOUNG LADY, I WILL MAKE YOUR PAIN WORSE!!!
Wenby: SHE WOULD'VE CROSSED THE LINE HERE, LET ALONE WHAT YOU'VE BEEN DOING AND- (She gets zapped again)
Icky: Yeesh, he's taking spanking AND child abuse to a WHOLE new level!
Wenby: JUST HELP ME!!!
(Jaxtom): YOU'RE NOT DOING ANYTHING ELSE! (He activated shielded turrets and white A-Sentinels with laser eyes)
Iago:... Shielded turrets? How is that possible?
Rollond: What, did you think technology like that was impossible? Nothing is impossible. Not even for Jaxtom. (They opened fire as the heroes did their best to dodge them, and they weakened their shields with damage, and then took them out)
Kowlaski: How's that for not doing anything else, monkey-boy?!
Wenby: AAAAAAAAAAAAAAAAHHHHHHHGGGHH!!!! AAAHHHHHHHHHGGHH!! (She was crying) HEEELLPPP!!! PLEEEEASSE!!!
Kowalski:... Okay, that's not helping.
Skipper: YA' THINK?!?
(Jaxtom): I KNOW I SAID THAT WAS THE LAST TIME, BUT I MEAN IT THIS TIME, THIS IS YOUR LAST CHANCE!!! STAND DOWN AND SURRENDER, OR THIS DEFIANT LITTLE BRAT IS DEAD!!!
Wenby: GO TO HELL, OLD MAN!!!
(Jaxtom): Go ahead! Continue, and risk Steelea being informed of you committing the murder of my daughter.
Wenby: DON'T YOU DARE GET TO THEM LIKE THAT!!! THEY WILL NOT BE INTIMIDATED BY A TRAITOR LIKE YOU!!! I WILL NOT HEED TO YOU ANYMORE!! I WILL KEEP FIGHTING YOU, OR DIE TRYING!!!
(Jaxtom): THERE WILL BE NO MORE FIGHTING!!! IF I LOSE YOU, YOU AND THESE HEROES ARE GOING TO BE IN SERIOUS TROUBLE!!! AND FOR CRYING OUT LOUD, WHERE IS THAT F*****G WOLHOLM?!?
???: HEY! (Gager, Volker, and Kroge came in)...
Gager:... Is this a private party, or can anyone join?
Wenby: Gager! Volker! Kroge!
Volker: Whohohoa! This place looks fancy-schmancy!
Wenby: GUYS, FOCUS!!! I need you to lower the shields around my Uridium injectors!
Kroge:... Uh, did I miss something or, is the Guardian Angel a hot-as-s*** Censen?
Wenby: I MEANT NOW, GUYS!!!
Kroge: Alright, alright, don't get your panties in a twist!
Gager: Uh, I'm pretty sure she'd have to be naked for a device like this to work on her.
Kroge:... Ooohhhhh-
Wenby: GUUUUUUYYYYYYYYSSS!!!
Kroge: Oh, help, right! (They went on, yet the turrets regenerated digitally and attacked again, along with more A-Sentries and A-Sentinels)
Marty: AW, SUGAR HONEY ICED TEA, C'MAAAAAAOOOOOOOONNNN!!!
Alex: (Beat)... Would you give a guy a break?!... Oh!
Deadpool: Yeah, I feel the same way when the bandits in the Borderlands games never stop respawning. (They started fighting again for 1 1/2 minutes)
(Jaxtom): WOLHOLM, WHEREVER YOU ARE, MY DAUGHTER'S BEING ATTACKED!!! GET OVER HERE, AND BLOW THEIR BRAINS OUT BEFORE THEY HURT MY POOR BABY!!!
(Wolholm): You know, she's not a baby anymore.
(Jaxtom): YES SHE IS, GET OVER HERE!!!
(Wolholm): I'M MOVING AS FAST AS I CAN, SIR!!! DON'T RUSH ME-
(Jaxtom): DON'T TELL ME WHAT TO DO AND JUST STEP IT UP!!!
Gager: Okay, I think we got it. The injectors are free to shoot up!
Rollond: Right!
Wenby: Be warned, that the Uridium is going to my pain receptors!
Rollond: Well, then hold still! Like Zode says, it may only hurt once... But DAMN, will it hurt! (They destroyed one of the injectors as the Uridium leaked out and she screamed in horrid pain)
Gager: Worce! Maxime! I think they need a little help! (Her two war machines went down and fought with the heroes)
Deadpool: (Seeing the wanton destruction)... I... F*****G... LOVE... THIS... WORLD!!!
(YB Deadpool): Isn't that what you said the first time you were on Pandora?
Deadpool: The Avatar Pandora or the-
(WB Deadpool): WHAT DO YOU THINK?!?
Deadpool: IT'S A JOKE, YEESH, LEARN TO TAKE- (A much bigger A-Sentinel with ten arm cannons similar to the Super Badass Loader blasted him) AAAAAAYYYYYYEEE!! (He hit a wall and got dizzy and saw taco trucks driving around his head) Chimichanga or Chimicherry! Chimichanga or Chimicherry!
Samber: LOOK OUT!!! A BA A-SENTINEL!!! (The BA A-Sentinel fired as they dodged)
Deadpool: You've gotta be freaking ki- (The BA A-Sentinel blasted him again) IIIIIIIIIIIIIIDDING, YAAAAAAAAAAAAAHAHAHAHAAAAA!!!
Gazelle:... Ay dios mio!
(Jaxtom): You are endangering my baby girl! This is my vow, every friend, every child, every person you passed on the street: I'm going to kill them all!!
Wenby: DON'T YOU F*****G THREATEN THEM FOR DOING WHAT'S RIGHT!!! YOU'RE NO HERO TO THE ARMATAGE!! YOU STABBED YOUR FAMILY AND COMPANY IN THE BACK BECAUSE YOU COULDN'T ACCEPT THAT YOU WERE FORBIDDEN TO RUN THE COMPANY!!! SO DO TO ME WHAT YOU MUST, I WILL STILL KEEP FIGHTING!!! HEROES, QUICK!!!
Gazelle: We're making this up as we go, Senorita Armatage!
(Jaxtom): What Armatage?
Gazelle: NOT TALKING TO YOU!! (Another BA A-Sentinel came in, and the two bonked Worce and Maxine)
Gager: WORCE!! MAXIME!! (She took a device) Okay, Gager, you can summon the repairs! Just focus your efforts in disabling the shields AND staying alive in this living AI hell! (A-Sentries held them at gunpoint)... Aw, son of a- (Ierlith and Taya teleported in and shot the A-Sentries down while invisible as they exclaimed humorously)
Rollond: IERLITH?!? TAYA?!? I TOLD YOU TWO NOT TO COME!!
Ierlith: Yeah, and we didn't listen. But we're in this together, so deal with it. (They vanished as Rollond groaned)
Kroge:... You know, they always said I could see through women.
Gager: Just get back to exposing the injectors before I chop your d*** off! (She continued hacking the shield terminal)
Clifton: SAY HELLO TO MY LITTLE FRIENDS! (He brought out two Huncus BNG-886s) MR. F***, and MR. YOU!!
Vancer: (Running by) LAAAAAAAAAAAAAAAAAAAAAAME!!!
Clifton: SHUT UP!!! (He blasted the guns as they took out the two BA A-Sentinels) TIMBEEEEEEEEEEEEEEEEEEERR!! (They plopped to the ground)
(Jaxtom): AW COME ON, THOSE BOTS WERE EXPENSIVE!! AND WORSE, THEY WERE MY FAVORITES!!
Clifton: YOUR OWN FAULT SENDING THEM TO BE SCRAPPED, JAX!
Gager: I'M THIS CLOSE TO EXPOSING THE INJECTORS!! JUST STAY ALIVE!!!
Bagheera: I THINK THAT'S THE POINT HERE-
Gager: I MEAN AS MUCH AS YOU CAN, ARBASUS!!! (Worce and Maxime digitally regenerated and they continued fighting)
(Jaxtom): Sweetheart, did you THINK I wanted to do this to you? I was the rightful heir to the Armatage Corporation, and my father refused to see my views. Everything you could ever want is in these four walls. Wenby, do you have ANY idea how much I've sacrificed for you and my father? The people I've killed, the people I've manipulated! I did what I did, so they can STOP BEING BLINDED BY CONTROVERSY AND U-TER URIDIAN DESECRATION BULLS*** TO SEE THE BIG PICTURE OF PROGRESS AND ADVANCEMENT!!! EVERYTHING I DID, WAS TO MAKE YOU AND MY FAMILY PROUD!!!!
Wenby: AND FOR WHAT?!? DID YOU GIVE BIRTH TO US SO YOU CAN USE US FOR THIS?!? WERE YOU LYING TO YOUR WIVES AND DAUGHTERS?!? WERE WE TO EXIST JUST TO BE USED?!? IF SO, THEN YOU CAN KISS THIS ILL-GOTTEN POWER GOODBYE!! I MEAN IT, YOU ARE NOT HAVING ME, NOR MY POWER, ANYMORE!! (She was shocked again)
(Jaxtom): KEEP SAYING THOSE WORDS!!! GO AHEAD!!! STEAL WHAT IS MINE!!! YOU WILL DIE FURTHER THE MORE YOU RESIST!!
Sir Hiss: Yeesh, what are you, a child?
(Jaxtom): SHUT UP!!!
Sir Hiss: I'll take that as a yes.
Gager: GUYS, SHOOT THE SECOND INJECTOR!!!
(Jaxtom): I FORBID IT! (They shot it as she screamed in pain) HOW DARE YOU?!? THAT DOES IT!!! SEND IN THE BA HEAVY A-SENTINEL!! (They sent in a giant A-Sentinel with 12 Arm Cannons and several Doc Ock-like arms)
Deadpool: JESUS CHRIST, YOU AND YOUR LOADER RIPOFFS!!! Well, no more! Say hello to MY little friends!!! (Takes out two mega-weapons) Say hello to what I call the AUU RYNOs! The ΘMEN Cannons! Or "Overly Maxed Eradicators of Nincompoops"!
Clifton:... (He and the other nerds wheezed out of control) WHERE IN THE NAME OF GRAFATUS' COLORFUL TROUSERS DID YOU GET THOSE?!? THEY'RE THE MOST POWERFUL WEAPONS IN THE KNOWN UUNIVERSES!!!
Zosimo: NOT TO MENTION ILLEGAL ON SO MANY WORLDS!!!
Deadpool: Let's just say, Jaxtom had a lot of little pet projects of his.
(Jaxtom): WHAT THE- HOW DID YOU EVEN, WHERE DID YOU, YOU SNOOPY LITTLE RED NINJA-
Deadpool: Don't hear you, don't care! Kay thanks, bye! (He unleashed deadly blasts of firepower that utterly annihilated the BA Heavy A-Sentinel, but not before it destroyed the injector shields' control panel)
Gager: (As she recovered from the blast)... DAMMIT!! Now I can't deactivate the last injector!! I don't know what-
???: WASSAAAAAAAAP?!? (Small Sauce came in)
Rollond: Saucea! What the hell?!
Small Sauce: OH, C'MAWN, I HEARD YOU WERE F*****G S*** UP HARDER, AND I WANTED A PIECE OF THE ACTION!!
(Jaxtom): IT'S YOU OR HER, YOU BASTARDS!!! LEAVE, OR TAKE SOLACE IN THE FACT THAT YOUR DEFIANCE LEAD TO THE DEATH OF AN INNOCENT GIRL!!!
Wenby: I WILL F****** KILL YOU MYSELF IF I GET OUT OF HERE IF YOU KEEP TALKING LIKE THAT!!! YOU DON'T DESERVE THIS, OR ME!!! I HAVE THE RIGHT TO DO MY OWN THING, AND NOT BE A VANGUARD TO YOU!!! I HAVE NO FATHER ANYMORE!!!
Small Sauce: Whoooah, popseed show up in here!
Gazelle: OKAY, ENOUGH WITH THE BANTER!!! BOTH OF YOU!!
(Jaxtom)/Wenby: NO!
Gazelle: (Growls) GUYS, JUST SHOOT THE MALDITO INJECTORS!!!
Gager: UH, IF YOU HADN'T NOTICED, THE INJECTOR SHIELD PANEL IS DOWN!!!
Small Sauce: Well, fortunately for all ya'll, while you guys were busy, I've been busy hacking into the internal wiring of this crazy contraption. And the result? (The last injector shield was brought down)
Rollond:...
Small Sauce: You're WEELCOOOME!!! NOW STOP STANDING THERE LIKE SLACK-JAWED IDIOTS, AND SHOOT LIKE IT'S A FREAKING HOLIDAY!!!
Rollond: OH, RIGHT!! (They fired as Wenby screamed)
Deadpool: OH, GOD, LADY, CAN'T YOU SHOW NO PAIN?!? I KNOW IT HURTS, I KNOW, BUT JUST, JUST... KEEP IT TO YOURSELF!!!
Everyone: SHUT UP!!!
Wenby: (She was freed as not only was she naked and censored virtually, but she bled and plopped to the ground, the heroes removing her wiring, and providing clothes for her)... Thank you, heroes!
(Jaxtom): NOOOO!!! (She walked out)... WENBY, DON'T YOU DARE GET OUT OF THAT CONSTRUCT!! GET BACK IN THERE, NOW!!!
Wenby: NO! I told you, I will NEVER let you use my powers again, and you are no longer my father! And I swear to you, Jaxtom, when I find you, you're going to pay for EVERYTHING you did! This is my final word to you here in this prison: You're an ASSHOLE!! (They left)
Jaxtom's Location
Jaxtom:... (Growls angrily)... THAT IS THE FINAL STRAW!! They stole my resources! They STOLE my POWER! THEY STOLE MY DAUGHTER!!! (On transmission) Commandant Steelea! The heroes have attempted to murder my daughter, and freed her from my contingency plan! GET HER BACK HERE ALIVE AT ANY COST BEFORE THEY KILL THAT INNOCENT GIRL!!!
(Steelea): Understood, sir! Should I initiate the Quarantine Initiative?
Jaxtom: Not yet! Let's see how this plays out with Wolholm! Speaking of which, I'll call you back. (Talks to Wolholm) WOLHOLM!!! (Burns and screams were heard)
(Wolholm): AAAAAHHH!! AAAA-HAAA-HAAOOOW-OWW-OWWW!!! MY C&C CHEESER AND POPPER FRIES!!! AND MY F*****G HOT SHAKE!!! OWWWWWWWWWWWWWWWWWWWWWWWWWWWWW!!!
Jaxtom: I-DA.... YOU WERE ORDERING... UGH!! (Sighs) WALDEN! GET THE C&C SYNTHESIZER READY AND PLACE AN ORDER FOR DELIVERY TO WOLHOLM TO REPLACE WHAT I THINK WAS HIS LUNCH!!!
(Walden): YES SIR!!!
Jaxtom: Wolholm! WHERE THE HELL WERE YOU?!? PLEASE TELL ME I WAS WRONG AND YOU WEREN'T AT C&C's ON THE JOB AGAIN!!!
(Wolholm): Actually, I got it from my synthesizer, sir. I'm still on my way-
Jaxtom: WELL, YOU'RE TOO LATE!! THE LODGERS ARE TAKING MY BABY GIRL!!! DON'T LET THEM GET AWAY!!!
(Wolholm): I assure you, they won't get far, sir!
Jaxtom: They'd better not! They've come TOO far, and I will NOT let them go any further! By the end of this, I'll have SOMETHING TO FEED TO THE BRAKKS IN MY YARD!!!
AI Chamber Grounds
Tigress: (As they dragged a limping Wenby)... Not even Croker and Lighthead would be this deplorable! What kind of sick person would do this to their own daughter?
Deadpool: A person who deserves to die!
Wenby: No! Jaxtom is MY responsibility! I'm joining in your quest to stop him, on the grounds that I put him out of his misery!
Deadpool: Hey, lady, I know that crazy domestic abuse a while ago left you emotionally imbalanced, but at least not go to patricide, and leave it to the professionals.... And by professionals, I mean the guy with these cool stolen interdimensional blasters and the cool stolen interdimensional katanas that vibrate like an iPhone! (He activated them as they shook) O-O-O-O-O-O-O-O-O-O-O-H Y-E-E-E-E-E-E-E-EAH!! (Turns them off). I kinda want to nab that cool bounty he has universe wide!
Gloria: What he meant to say was that Jaxtom, as much of a traitorous tyrant he is, needs to be given proper justice. (Sternly to Deadpool) AND NO, BOUNTY CLAIMING THROUGH KILLING!! Ending his life is still murder no matter what he did. You must leave this to us. That, or the Vault Seekers here will have to escort you to Fyregem.
Wenby:... (Sighs) Fine! As long as the punishment is severe!
Xandy: Given what he did, I'd say it's coming to him.
Wolholm: (As AAF forces came in) FREEZE, YOU'RE UNDER ARREST!!!
Deadpool: I KNOW YOU ARE, BUT WHAT ARE WE?!?
Icky: (Did this)
Icky: I'M SORRY, THAT WAS A PRICELESS BURN RIGHT THERE!!! (Laughs) 10/10 FOR DEADPOOL!!
Wolholm:... Open fire! (They did so as they dodged)
(After fight)
Rollond:... Whew. That was close.
Ierlith: A little too close.
Rollond: Alright, let's get out of he- (He was shot from behind by Jaxtom as everyone looked in horror)
Ierlith:... ROLLOND!!!
Jaxtom: Hmmph! That's what you get!
Ierlith: YOU SON OF A- (She and Taya attacked as he just digitally took out two control collars and put it on them)
Jaxtom: Language!
Wenby: ARE YOU STILL ON ABOUT THAT?!? (Jaxtom smacked her)
Jaxtom: What's that saying? Don't pick a fight with someone who has nothing left to lose?
Gager: OH WE'LL GIVE YOU SOMETHING TO LOSE-
Jaxtom: AHAHAH! Not unless you want these two to join Rollond! But I'LL give YOU something to lose, and I got two of the greatest Censens to do it with. Unless you'd rather take back their position, darling, you know the right words.
Wenby: I'M NOT GOING BACK IN THERE AND NEITHER ARE THEY!!
Jaxtom: YES, THEY ARE! IT'S EITHER YOU OR THEM!
Wenby: LET, THEM, GO, OR YOU'RE DEAD!
Baloo: (He held her in a full-nelson) Uhuhuh, Wenby, you promised no killing!
Wenby: KILLING IS THE LAW HERE, IDIOTS!!! HE KILLED ROLLOND!!!
Soothsayer: He's not dead... But he will be soon.
Jaxtom: Well, considering the blast I gave him, he'll have only a few moments to live. So, I repeat, it's either them or her! And you better do it soon, because Rollond looks like he's suffering.
Icky: Wow. The U-Tards must REALLY suck as people for you to be like this, dudo.
Jaxtom: TRY ACTUALLY TALKING TO THEM, AND THEN TALK TO ME ABOUT HOW THEY SUCK!!
Tigress: THIS IS EXACTLY WHY WE CAN'T SUPPORT YOUR ACTIONS!!!
Jaxtom: I SAID, THEM OR HER!!!
Count Razoff: (He shot Jaxtom in the head knocking him back as Vancer blasted their control collars off) How's about, NEITHER?!
Jaxtom: EEERRGGGHHHH!!!!
Wolholm: JAXTOM?!? (He was seen critically injured and lost many of his synthetic robotic limbs and bleeding, limping pathetically)... I NEED... A LITTLE HELP... HERE!!
Jaxtom: Ugh! You had like ONE job to do here! (Sighs) Fine! But this is NOT over! You have ONE last chance to return Wenby and leave this system, within 10- No-no, too generous given the mess, so, 5 hours!! If I don't get my answer, MANY will pay for YOUR wrongdoings!
Lord Shen: HOW MANY?!
Jaxtom: AWESOMELY MANY!! Goodbye! (He teleported away)
Icky: Aaannd he left on a predictable pun.
Skipper: HEY! DON'T YOU TELEPORT ON US!! GET BACK HERE, COWARD!!
Ierlith: GUYS! We don't have time! Rollond needs to be healed, NOW!
Pang Bing: He's right. We must go.
Gazelle: Ahem. We have magic, amigos. (She healed him)
Rollond: (He gasped heavily)... Wha... What just happened?
Taya: Jaxtom shot you.
Wenby: THIS IS WHY I TOLD YOU TWO NOT TO COME! WHAT IF JAXTOM KEPT YOU TWO AND PUT YOU IN MY PLACE?!? AND WHY DIDN'T YOU LET ME KILL HIM?! I HAD HIM!!!
Baloo: You PROMISED, no killing!
Wenby: F*** YOU AND F*** MY PROMISE!! MY FATHER IS A MONSTER AND HE DESERVES TO DIE FOR WHAT HE'S DONE!
Bagheera: Not saying we protest to this, per say, but-
Wenby: BUT NOTHING!
Bagheera: BUT SOMETHING!! If you kill him, you'll be right back where you began.
Wenby: WHAT ARE YOU TALKING ABOUT, HE- UGH! FORGET YOU!! YOU GO ON AHEAD, WHILE I- (Gazelle magically froze her in place)
Gazelle: You're not going anywhere. And we have no time. In fact, we're OUT of time. We're going back to Fyregem and we are finishing this! And again, unless you promise not to kill Jaxtom, we're not letting you go.
Icky: And don't think we won't know you'll pull a Kuzco on us. We can read you like an open book, and we'll KNOW if you mean it.
Wenby:... Some heroes you turned out to be. I thought you agreed with the way this system works! Why are you so concerned about not killing Jaxtom?
SpongeBob: Because that flies in the face of our good nature.
Wenby: It flies in the face of YOUR good nature. Stop being hypocrites. Are you on our side or not?
Icky: Oh no, don't you play the Palpatine/George W. Bush card on us, lady! That sounds like something your DAD WOULD PULL!! (Wenby was shocked at that)... Look, kiddo, we get it, you have a heavy helping of extreme daddy issues. But how do you think Jaxy ended up being the hot mess he is? The U-Tards kept forcing him down because they poisoned his father's mind. Helped little that a loved one was with them. He felt like a slave to what he considered psychos.
Wenby:... Hey, with the U-Ters, they were idiots that misunderstood the Uridians' wishes, they were legitimately awful!
Icky: And obviously, they ended up creating someone who didn't so much exactly FREE this system from them as so much being new management! AND I'M SETTING THE F*****G RECORD STRAIGHT IN CASE ANY OF YOU MIGHT BE TOO BRAIN-DAMAGED TO UNDERSTAND, YES, WE THINK JAXTOM'S MANAGEMENT IS LOUSY!! HOW-EVER, we're not keeping you from wanting to kill him to protect his Pseudo-Handsome-Jack ass. FAR FROM IT!! We do it, to prevent a vicious cycle from restarting! (Wenby and all others look at each other)
Lord Shen:... The Prehistoric One means that disposing of Jaxtom YOUR way, will not necessarily be a happily ever after, or at the least, a personalized, bittersweet happy-ending, because guess what? IT ISN'T LIKE JAXTOM IS SOME DARK SORCERER WHO STOLE ALL THE PROSPERITY IN THE SYSTEM AND THAT ELIMINATING HIM WOULD MAGICALLY RESTORE EVERYTHING!!
Blige: Hey don't get us wrong, we have a sense of realistic expectations. Why wouldn't we? We know this system is still gonna suck BALLS even after Jaxtom's gone! It's just, Jaxtom's a major pain in the ass compared to the other pains in the ass-
Lord Shen: I'm referring, to the fact, that repeating the sins of the father onto him will NOT give you true peace. Revenge is like a drug with a cure worse than the ailment. You stoop to his level, and it doesn't make you a liberator. If anything, it results in just, 'new management' as Icky quoted.
Icky: Glad you're getting my name right.
Lord Shen: Don't let it get to your head, Prehistoric One. (Icky had a comically angry expression with a teapot sound)
Wenby: (Clinches fist) Are you, trying to suggest, THAT I COULD BE WORSE THAN HIM?!? (Her power gets intense and darker as she broke from her magic constraint)
Chaos: Lady... (He shows a randomly-appearing mirror to Wenby, which scares the rage out of her) Have you TRIED looking in a mirror? (Wenby began to calm down as her powers purified again)...
Volker:... I think I'm seeing what the misfits are trying to get across, Wens.
Saucea: Me too. That just ain't right. Killing Jax and stooping to his level, it'll darken your mojo. Like, corrupt them Censen powers to levels you don't want em to go. If we thought U-Ters and Jaxtom were bad, what would his kid under corrupted Censen microbes be like?
Gager: Energy.
Saucea: Cotaxo cotoxo.
Wenby:... (Cries)..... Then I can't get involved..... EVER! (Runs away)
The Quarantine Initiative/Off To Sanctuaria
Phaseforce Headquarters, Salt Flats
Roxxon: "(Kneeling to the floor and breaths heavily)..... All Jaxtom wanted, was to make our worlds a more efficent and better place...... People, truely have no respect for a misunderstood man's ambitions. (Plops to the floor and stops moving and breathing.)
Wenby:... God bless his soul.
Deadpool:... Okay, blessing over, let's find that Vault Key piece.
Tigress: I think this is where he put it.
Deadpool: Well, let's get it. (He opens the chest as it went like this) How exciting! This is GREAT!
Taya:... What...
Xandy: The...
Gager: Kraansticles?
Deadpool: (He continued rummaging around the chest as Legend of Zelda chest opening music played and escalated)
(Small Sauce): JUST SHOW THE F*****G VAULT KEY PIECE ALREADY!!!
Deadpool: (He came out, and displayed crazy shit, but when he cued the 'DU-DU-DU-DUUUUUUUUU', the music only winded down comically as there was nothing)... There's no key piece!
Icky: WAIT, WHAT?!?
(Laricia): ATTENTION!! GUYS, THERE'S AN EMERGENCY!!! STEELEA IS HERE!!! SHE'S ATTACKING FYREGEM!! WE'RE BEING CAPTURED ONE-BY-O- (She disappeared)
(Steelea): Attention, all heroes who call yourselves 'The Shell Lodge Squaders'! Jaxtom has grown too intolerant you constantly defying our orders to return what belongs to us. I had hoped it didn't had to resorted to this, but that's what we get for expecting outsiders to ever understand Jaxtom. To ensure you do not get far, we have placed Fyregem under Phaseforce suppression. Every one of your little friends are in our custody, INCLUDING Tannock, whom we have forced to reveal the location of all the Vaults she found.
Deadpool: YOU COMMANDANT STEELE-WANNABE!!!
Rollond: DAMN! Roxxon was only stalling us so she could get to Fyregem and take the Vault Key Pieces, and everyone we know!
(Steelea): Actselly, he really was going to stop you on his own terms. But I at least made sure his fruitless sacrifice was well spent. We warned you of the consequences of defiance. But I'm willing to make you a deal here. Leave the system now, and we will not pursue you. Do yourselves a favor and take advantage of our generosity while you still can. BUT, any further disobedience will COST YOU AND THE CITIZENS OF THIS SYSTEM DEARLY! And don't think I don't know where you are planning to go. The Quarantine Initiative is VERY absolute, and we WILL execute as MANY as we must in order to get you. So, you'd better heed to the authority of the Phaseforce, or you, and this PRECIOUS SYSTEM, will pay the ultimate price!" (She hangs up)
Po:... The Quarantine Initiative?
Private:... I don't like the sound of that.
Wenby: The Quarantine Ini-... Oh, no! No! NO!
Fidget: What? What's happeni- (Suddenly, several Phaseforce vehicles were overloading the area)
Skipper: What in the name of Starsky and Hutch?
Wenby: NO! THIS WASN'T SUPPOSED TO HAPPEN!!
Dexter: What? What's gonna happen?
(Steelea): (As transmissions on the Omninet were getting cut off) Attention all inhabitants of the Beofynzeny System. This is Commandant Steelea Tussiton of the Phaseforce. (As the heroes were watching in horror as the Phaseforce placed all public areas in quarantine, shooting anything that crosses them, while the AAF did the same in private areas) For the good and loyal citizens, be advised with caution. We have renegade other-worldly insubordinates threatening to destroy our way of life. We are initiating the Quarantine Initiative until this threat is corrected, and thus we are announcing a curfew until these threats are found. Do not intend to interact with any outside strangers until further notice. Anyone caught in violation of curfew will be dubbed and tried as a conspirator, and severely punished. For those of you who intend to aid said threats, be advised with this one and only warning. In preparation for the upcoming special operations of the Phaseforce, we are ordering the Omninet network shut down. Any attempt to circumvent our control will be met with punishment of DEATH! Do NOT test me, or we may shut down the commerce grid and ANY OTHER INTERPLANETARY NETWORK as well! This will be the ONLY WARNING YOU WILL RECEIVE! You've SEEN the Phaseforce's capabilities, so do not think that even the SLIGHTEST insubordinate act will be unnoticed. (She ends transmission)
Zosimo: (As he noticed the effects as the Omninet connection was gone and it simply said 'This page cannot be displayed')... Oh, no!
Rollond: (They tried to connect to friends, but failed) No, no, NO, NO, NO!!!
Aotho: (Through the m*** e*********t commercial) LODGERS, HEROES!!! MY SISTER HAS FOUND US!!!
Wenby: TELL US SOMETHING NEW!!!
Aotho: WELL, WE-
(Steelea): Aotho! Stand down, that's an order!
(Aotho): GUYS, IT'S UP TO YOU NOW!!! (The signal was lost)
(Helertia): What the hell is going on?!? Has Armatage and Steelea gone INSANE?!?... I mean, beyond the usual?
Deadpool: YOU COULD CALL IT THAT!!!
(Helertia): They're shutting down the Omninet, and now we're getting reports of weapon fire all around the System! It's a war zone, and everyone is getting pounded out there! They are sending distress signals to anyone who'll listen! But if they shut down the Omninet, I'll be unable to-" (Her signal was cut, as obscured static from all panicking individuals in the system were heard as the heroes watched in horror, until it stopped)
(Jaxtom): HAHAHAHA! THOSE GUYS' HEADS BURST LIKE 'PBBBBBT'! OH, NOW THAT IS JUST PRICELESS!! Ahem. See what happens when you mess with me? THIS is entirely YOUR fault! I warned you assholes! It's time for Awesome Jaxtom, that's me in case you retards don't remember, to teach you a lesson about NOT sticking your big noses, or ANY other body parts, where they don't belong, and then keeping said body parts AS MY PERSONAL TROPHIES! Consider yourselves wanted fugitives in a system COMPLETELY cut of the Omninet, signals, and ALL my forces will not rest until you're MINE! I'M INITIATING THE QUARANTINE PROCEDURES!!"
Xandy: YOU ASSHOLE!!! WHY ARE YOU DOING THIS?!?
(Jaxtom): Uh, are you retarded too? You know VERY WELL!
Xandy: I MEANT BEFORE US, YOU EGOTISTICAL C**T-LICKER!!
(Jaxtom): Oh, now that's no way to get answers.
Miria: NOW YOU LISTEN HERE YOU TAUNTING JERK! WE-
(Jaxtom): Sorry, can't hear you. Just cut you off. I don't wanna listen to ANYTHING your dumbass mouths say. You have terrorized the Digistruct Industrial Park, AND my AI chamber, and KIDNAPPED MY DAUGHTER! I HAD to take drastic measures, and you f***tards fell for it. That's what's so fun about it. When your opponents are s***heads, it's so EASY to get away with s*** like this. Roxxon was always contemplating suicide by the field of battle, and I was just willing enough to oblige him if it meant I get what I needed. All your friends in Fyregem, AND all I need to better the Armatage Corporation are, and always will be, mine. So you'd better heed Steelea's warning, because guess what? She is NOT going to hesitate to show any mercy on you. The bitch scares even me.
(Steelea): I CAN STILL HEAR YOU, YOU KNOW!
(Jaxtom): EEP! (He cuts off transmission)
Ierlith:... Well... Crap!
Deadpool:... OH THANKS A LOT GUYS!! Now that Handsome Jack wannabe thinks I support your stupid rebellion s***! I mean, okay, Jaxy's being overkill here, but in all fairness, all this started out because he wanted to use the tech of a dead race HIS WAY and not waste time respecting some stupid philosophy! Why did you dumbasses decide to pal with the rebels anyway?! Didn't Mieber teach you not to do that s***?!
Gazelle: Deadpool, my most personal condolences about losing your opportunity to stay here, and, okay, fine. Maybe Jax really is gravely misunderstood and he only wants powerful tech to not be wasted, and maybe his papa was the biggest idiotoso for respecting a dead philosophy! But consider this. Jaxtom has let rejection push him into an unsavory path. It's gone to the point that his flawed but well-meaning intentions are forever made irrelevant to the fact that he has turned into an angry vengeful individual! All because he wants to prove that his father was estupido for not leaping at every single opportunity even at risk of looking like he has no respect for a long-gone race! I, can understand that. But what's the point of proving that the risks of dishonor to a race's name is worth everything, if Jaxtom goes around and punishing people like this?
Rollond: Exactly. This isn't about whether or not we should take advantage of any left behind tech or respecting a philosophy. This is no longer even about whether or not Jaxtom had the right or wrong mindset for what he's trying to do. This is about long correcting an injustice Jaxtom pulled in just trying to prove his family wrong and that defiling a dead race's beliefs is worth it in a practical and long-term run. Maybe his father really was a damn forsaken idiot for not seeing Jaxtom's grand scheme of things, and had things gone differently, maybe Jaxtom really did want to make our system a better place. But the big picture here, is that Jaxtom is a monster. (Something approached them from behind) He has been throwing a temper-tantrum for too long, and now, it's gotten too serious to ignore. Whether or not you agree with his justifications is irrelevant. None of us want to deny a man of his dreams or to condemn our system to bandits. All we want is to correct the actions of someone who took his rejection too seriously and just keep the worlds from getting wors- (Gets shot out of nowhere) AGGGGGHHHHHH!!... Not a-...gain.
Ierlith: ROLLOND!!
Wenby: NO! (Rollond fell down as the unknown figure showed herself as a child with Roxxon's gun)
Deadpool: Where did that kid came from?!
Wenby:... That... Is Roxxon's daughter, Qoola.
Deadpool:... Bizarre name.
Qoola:... Why, did you take my daddy's life?!
Icky: Hey, take it easy kid, in all fairness, it was him or us!
Iago: Not helping, genius.
Icky: I can try!
Qoola: Mr. Jaxtom is right! Everything that is happening is your fault! He is only doing this because he has no one to understand him! He only wants to be left alone and to prove his poopy-headed father wrong! Now thanks to you people wanting to be 'heroes', all you did is just make everyone sadder! EVERYONE ACROSS THE SYSTEM IS DYING, BECAUSE OF YOU! But that's not the worse of it! You..... You killed my father!
Vancer: How is the death of one person worse than the deaths of so many others?
Veta: VANCE!
Vancer: I'm just saying.
Zosimo: UGH! Ignore him, kiddo, he's an idiot. We're, we're really sorry about this.
Qoola: SORRY?! SORRY, IS NOT GONNA BRING MY FATHER BACK!
Zosimo: I..... Okay, that's true. Apologizing isn't gonna fix this. But, try to understand. Whatever Jaxtom originally wanted to do, is long lost in translation by what he's doing now. Trying to prove a point aside, he- (Qoola just shot him in the leg) GAHHHHHH!!
Qoola: ALL OF YOU SHUT UP!! You see what playing hero did to us?! Real life is not like as a simple as defeating the bad guy and everything becomes better for it! You always interfere in something that should've been left alone! Lodgers, you should've just done what Mr. Jaxtom wanted and not consort with these reckless social justice warriors!
Deadpool: Aw no! The Marvel Universe had enough of that mess, thank you very much!
Qoola: JUST FACE IT, YOU FALSE HEROES! WHAT'S WORSE?! LEAVING THIS WORLD AND KEEPING OTHERS FROM DYING, OR STAY AND LET JAXTOM THREATEN MORE! MORE CHILDREN WITH PARENTS WHO DIED BECAUSE OF YOU! COUPLES WHO LOSE EACH OTHER BECAUSE OF YOU! AND FOR WHAT?! BECAUSE OF, DEFENDING SOMETHING UTTERLY STUPID?! MY FATHER, HAD TO DIE FOR THAT?! YOU SHOULD ALL BE ASHAMED OF YOURSELVES!! (The Lodgers and Gazelle were demoralized by this and the HA are rethinking their motives as well)... Yeah. Didn't think about that, did you? Now thanks to you people, Mr. Jaxtom was forced to do this! And don't dare think that destroying his rule will change that! People will hate you all for doing this in the first place! All you did, was prove that Jaxtom has no hope of making outsiders understand him! NOW LEAVE HIM ALONE, OR I'LL MAKE YOU ALL LEAVE HIM ALONE! (Suddenly a clang was heard as Qoola fell down, revealing that Bilge had knocked her out with a frying pan)
Bilge: TAKE THAT, CHILD SOLDIER!! No need for applause. I saved you, minions.
SpongeBob: WE, ARE, NOT, YOUR, MINIONS!!!
Wenby: ALSO, WHAT WAS THAT?! THAT WAS A NORMAL CHILD WHO LOST HER FATHER!
Bilge: Hey how was I suppose to know? She was holding a weapon!
Wenby:... Lodgers, Heroes Act, I am so sorry about that, I-
Spongebob: Actually..... We're the ones who should be sorry. She, Jaxtom, and his followers are all right
Taya: Wait, what?
SpongeBob: We should've just done what we were asked and obeyed his orders. Whether or not Jaxtom was right in doing this, is no longer relevant. We..... We're at fault here. Even if we take down Jaxtom, no one's gonna forgive us for this. Let's face it guys. We're just gonna have to leave and let the Grand Councilors know that they might want to reconsider ever having anything to do with this system again.
Gazelle: (Sighs) I agree.
Jettle: (Laughs) Good one, guys.
Gazelle: (Smacking him) WE'RE SERIOUS!! We're sorry, we really are, but look what's happened! Sometimes, even doing the right thing, has no beneficial consequences.
Xandy: I guess, sometimes..... Heroes are just not appreciated in places like this. (The heroes turned their back and leave)
Wenby:... Guys, wait! Wait!! What about stopping Jaxtom and freeing everyone?!
Icky: OKAY, LADY, SERIOUSLY?! WAKE UP!! REALITY IS NOT AS SIMPLE AS A SATURDAY MORNING CARTOON!! Look, we agree what AUU Handsome Jack doing, is screwed up, and no different than said bastard, but, HOW IS PROVOKING HIM TO BE WORSE, HEROIC OR BENEFICIAL IN THE LONG RUN?! Sometimes, it's, it's better to cut your losses and let the bad guy win. People dying over his hissy fits is not worth some unrealistic goal of these worlds automatically becoming better with Jaxy gone! Granted, he may be a major problem, BUT, he's not a sole one! You think all those bandits and any Jaxtom loyalist are just gonna VANISH just because you got rid of him?! These worlds were a mess, even before Jaxtom came, and are likely to still be a mess, LONG after he's gone! What's the point of saving a system that won't change and STILL be lawless afterward?
Samber: Because it's STILL the right thing to do.
Lord Shen: Make no mistake, friends. We're all for doing the right thing, but if it hurts more than it saves, and if we end up ruining families of both sides of the spectrum for nothing, then maybe...... Maybe some evils, are better off left alone, than to do something about them that makes everything worse. And if you want your friends to come out alive of this, then, just, give up, and let Jax do whatever he wants! It's not like he wants to take over your UUniverses or anything! NO! He's basically your UUniverses' most dedicated businessman only trying to make sure god-like tech isn't wasted because of a dead race's philosophy!
Gilda: Yeah. Sometimes, philosophy is GARBAGE anyway!
Lord Shen: By all accounts, he only wants to share that tech and make everyone's lives better!
Iago: EXACTLY! Is he doing it in a sucky way? NO BUTTS ABOUT IT!! BUT THEN AGAIN, WHAT CORPORATION IN THE HISTORY OF EVERYTHING, HASN'T BEEN SUCKY IN JUST TRYING TO DO THEIR BUSINESS?! MEDIA CORPORATIONS ABUSE THE COPYRIGHT LAW! FOOD CORPORATIONS WANT TO ARTIFICIALIZE ORGANIC FOODS AND CONTROL WATER! BANKS FORCE DEBTS ON YOU EVEN IF YOU'RE FLAT-BROKE AND BASICALLY TAKE EVERYTHING BUT THE CLOTHES ON YOUR BACK! SOMETIMES, THINGS HAVE TO SUFFER FOR THE BENEFIT OF OTHERS! It's, far from ideal! But..... Sometimes, resolving any problem, is not worth people's lives! And Jaxtom proved that he ain't bluffing! Sometimes, a hero would be much better help, if he doesn't piss off the villain more than he has already. And for everyone's sake.... It's time you reconsider everything about your life. Don't let your daddy issues be the death of millions, kiddo.
Wenby: But, but-
Gazelle: You need to accept reality! Rollond is lost to us, and we're responsible for an orphan despising us! Jaxtom may be far from being a hero, but neither are you or the Vault Seekers! You're so obsessed with taking down Jaxtom that you forget that he is NOT like any average tyrant! He clearly knows how rebellions work and has done well to defeat all of them! And clearly, the Vault Seekers are no improvement.
Pang Bing: Honestly, we haven't the SLIGHTEST clue who's right and who's wrong. And because of that, it's no longer worth risking lives to find out. You, are better off surrendering. For the sake of the people. Goodbye. (The Lodgers and HA left, along with Gazelle after giving a tearful face of remorse)
Wenby:... (With all hope lost, she fell to the ground and started crying, as Bilge started to comfort her)
Bilge: It's okay, hot minion. No one said good and evil was always a one-sided battle. You win some, you lose some, am I right?
Wenby: YOU ARE NOT HELPING, YOU MOVING TRASH CAN!!
???: Even so, I ought to agree with the waste of metal potential, Wenby. (Jaxtom arrived with his soldiers)
Ierlith: YOU! I'LL KILL YOU-
Jaxtom: Uhuh! You heard the Lodgers! I'm doing the right thing here. And this time, Rollond STAYS dead! The Quarantine Initiative is still up. You fire at me, many more die! (They backed down)... See? Don't want many to end up like Rollond, now do you? Now, Wenby, I hope some sense of reality has finally reached you. I apologize if I have to be further firm with you for sometime, but it's the only way you'll learn. (To his troops) Boys, get the rebel witch out of here.
Soldier #1: And the Lodgers, sir?
Jaxtom: Let them be. They finally gotten the message. For once, they're not COMPLETE idiots.
Soldier #1: Understood. And the bot, sir?
Jaxtom: Have him ready for the boys at the recycle station! Maybe he'll be more obedient as a Trapp bot!
Bilge: NOOOOOOOOOOO!!! PLEASE NO!! NOT A TRAPP!! ANYTHING BUT A TRA- (The Soldiers zapped him unconscious and they grabbed both him and Wenby both being separated from each other)
Jaxtom: GOD, that voice makes my brain cells want to kill themselves.... (Chuckles) All according to plan. (Jaxtom looked up and see the Shell Lodge Van and the Obrah Dropship leaving).... Finally. People coming to respect me at long last. You see what happens when you play hero? If you think you know what's right and wrong like everyone else, well, like them, you're just hurting yourself. Now, hands behind your backs, and no tricks, or 2,000 people in the system DIE! (They let themselves get cuffed)... See? Was that so hard?
Ierlith: Please... Just stop talking.
Jaxtom: Bite me. Take them to the Gulag. (He proceeds to leave with his troop, as he looks down to Roxxon's daughter, who was still dazed and confused)... Admiral? See to it that Qooly is placed in my orphanage on another planet. I deem her worthy to be heir to her father's position.
Admiral: Understood sir." (He picked the child up and left as Jaxtom went on his merry way with the arrested group)
Jaxtom:... Ya see, dad? You see what you did to your son over trying to be respectful to a dead race's bullcrap outdated philosophy? I hope you're rotting in the hell that you belong to with this knowledge, because ALL OF THIS, could've been avoided, if you just supported me, DAD!! (Sighs).... But still..... My bettering of the UUniverses will finally be realized, and soon, everyone will finally understand, how awesome I really am.
???: You think so? (Rollond was mysteriously still alive and shot him in the legs)
Jaxtom: AGH!! WHAT?!? (He saw Rollond)... HOW ARE YOU STILL ALIVE?!? HAX!! I CALL HAX!!
Rollond: Uh, I have a healing shield, duh! Qoola really should've gone for THAT. Speaking of which, I have a LOT to tell her!
Qoola: What could you POSSIBLY want? You killed my father!
Rollond: Sweetheart, your father was rather suicidal. He was seeking to die anyway. Hell, Jaxtom here gave him that request by leaving him to us.
Jaxtom: (Laughs) Little one, don't believe a mercenary! They're nothing but scum to this system that MUST be corrected. We JUST proved that they wouldn't know right or wrong if it shot them in the face.
Rollond:... Fine then! HERE'S your proof! (Takes a recorder and plays it)
(Roxxon): (Sighs) Alright. This is General Roxxon, final entry. I don't really want to be here, yes. This system smells like hemorrhoids wrapped in Junkogont bacon. I hoped Steelea would take care of this little problem and also because... Seriously have you heard her? She talks all the time. The Admiral AI gave me a to-do list from Jaxtom, and he said he offered me this final chance to retire. I was rather upset that my idol, former Agent Aotho, has been working with a quartet of mercenaries that want the Vault's contents for nothing but money. As I served since Steelea took over, I've asked myself "What am I doing with my life"? Well, wanted to let you know that... I'll just be shooting the whole lot of my enemies because I'm intending to quit the military way. When this mission Jaxtom sent to me is over, I'll be done with the Phaseforce, as I cannot kill myself as it is too cowardly, not can I quit because desertion in the Phaseforce is punishable by death. I intend to kill myself by going out like a TRUE soldier. I must thank Jaxtom, for giving me this opportunity. Alrhonze Ferron Roxxon, over and out. And my dear daughter, if you ever discover this, please know. It is not you. It's me. You may be at peace with what Jaxtom intends to do with you, but I cannot. If you get this before Jaxtom can find you, don't let him have you share my fate, my dear Qoola..... You deserve better than that. Whatever Jaxtom wanted to do is irrelevant to whatever atrocity he would put you through. I may understand why he does it, but that doesn't make me less a disgrace to my family legacy. Redeem our family name, and forge your own path away from Jax. (The transmission ends)
Jaxtom:... Shameful. Suicide is STILL the coward's way out. This proves NOTHING. I just gave him what he wanted: a soldier's death.
Qoola:... I... Why? Why would he-
Rollond: He's been a little distrustful with everyone here. Steelea and Jaxtom, they've only been using you AND your father, AND family. The reason he didn't quit nor kill himself was because he didn't just think it was cowardly or unfulfilling... But because he didn't wanna leave you alone. You, Qoola Roxxon, are something special, and you didn't know it. But when he knew that Jaxtom will make him fight a battle he knew he couldn't win, he knew it was an opportunity to see to it that you'll be given a better life away from Jaxtom. He didn't want you to think less of him for only wanting to be freed from the body Jaxtom made, and what Jax would no doubt wish to bestow onto you. Sadly, because you saw something he didn't want you to see so soon, his hopes of you getting a better life ended up being wasted. No thanks to Bilge coming at a bad time and making it easy for Jax being able to find ya.
Jaxtom: You LIAR!! (Points his gun at him) ROXXON WAS A GREAT SOLDIER FOR THE PHASEFORCE!! HE IS NOT LIKE THAT AT ALL!!
Rollond: Then explain the recordings, smart guy!
Jaxtom: He... He... Roxxon sometimes doesn't know what he truly wants! That's expected from those with honorable histories! He just needed to be given a chance to understand the grand picture! I, I, I-
Rollond: You've got nothing other than your flimsy arguement, don't you? All it proves is the one thing we always knew: The ends do NOT justify the means. You are STILL a monster, and you STILL killed innocent people, because like a coward, you're afraid to face us yourself. All you have EVER done, was for yourself. THAT'S why we do this. Because you have already proven you are no better than the criminals that infest this system. You are the worst, of the worst.
Jaxtom:... DIE! (He tries to shoot them until Qoola kicks in in the groin) AOOOHHHH!!!
Qoola:... Sorry, Jaxtom! But I'm afraid they may be right.
Jaxtom:... Qoola... Why? Do you REALLY wanna believe a mercenary? YOU CAN'T TRUST THEM!
Qoola: As much as it pains me, I have no choice. If my father really WAS this suicidal, then given everything they and he said, there's no point in serving you any longer. You wanna progress the Armatage Corporation however you please. But in the end, this is NOT the way to honor the technology of the Uridians! By all means, yes, I understand not letting them go to waste, but doing it in the way the Uridians didn't envision does not resolve any legit problems. Corporatocracy and killing people is NOT the way. Claiming that you know better than everyone else is NOT the way. You betrayed your family to force the issue and crippled your own father, when it could've been resolved logically. You tortured your own daughter and made her into an AI BATTERY! You torment people who want to fight for what they believe in. You kill innocent people left and right and threaten to do so if they are THIS close to winning. That's NOT what a hero would say. That's more like what a false god would say. Violence is NOT the way to get your point across. You could've done this the easy way, but instead, you took the hard way, by betraying everyone you love. You betrayed everyone who trusted you. You betrayed the will of the Uridians by using their technology for evil. They said you couldn't honor the technology within the Vaults? Well, given all this... They may be right! Maybe your father was in the RIGHT for denying your chance to run the Armatage Corporation. What good is proving them by doing it in the way that ends up making them look right?
Jaxtom:... You... Little SNOT!! KILL HER!!! (Wenby got strong and defended her as they retreated) FOR GOD'S SAKES, YOU IDIOTS, CAN'T YOU HANDLE A WOMAN?! STOP THEM!!! STOP THEEEM!!! (They escaped)... (Growls, and gets on a transmission) FINE! IF THAT'S HOW YOU WANT IT!! Steelea! Wolholm! The operation has been compromised! Qoola has betrayed the Phaseforce! YOU KNOW WHAT TO DO!... STEELEA! WOLHOLM! DO YOU COPY?!?.... DAMMIT, ANSWER ME!!!
(Gager): Sorry, Steeler and Wolly aren't available, please leave the message after the beep. BEEEEEEEEEEEEP!!
Jaxtom: WHA, WHO IS THIS?! (Gager hung up) UAGH!!! BOYS?! You must capture Qoola, NOW! And make sure all attempts by them to change the Outsider Heroes' minds remain futile! We can't risk them coming back here! (He sees that his soldiers still have a panicking awakened Bilge, then his enraged expression changes to a large smug grin)..... On second thought... I know HOW to ensure that. Change of plans for the robot boys! Let's torture him, and pre-chew him for the scrappers unless the mercs are willing to comply!
Soldiers: SIR YES SIR!!
Bilge: YOU LITTLE DUMB CUMPSTER!!! I'LL RIP YOUR EYES OUT AND USE THEM TO FEED A SKRAG PUPPY!!!
Jaxtom: Don't you EVER shut up?
Bilge: NO!! DEAL WITH IT!! And also, what's torturing or just flatout destroying me going to do? There's a LOT of others just like me!
Jaxtom: I cancelled their production line, REMEMBER?!
Bilge:... Oh f***, you're right! Must've been a concussion or something.
(Going to Sanctuaria)
SpongeBob: (They reached the hidden red shield surrounding Sanctuaria bruised and beat with the evacuated Fyregem citizens in tow)... OH DEAR AUU NEPTUNE, I CAN'T REMEMBER HIS NAME!!
Ierlith:... Fyregem... Our home... It's gone.
Morco: ALL MY MONEY WAS IN THERE, YOU ASSHOLE!!!
Zode: AND MAH ORGANS!!! (Everyone looked at him)... What, are you REALLY that surprised?
Banzai: Hey, where's Bill? (Bill landed scorched)
Bill:... You know this has happened so much it's actually starting to feel good... Oh, there's the pain... OOOOWWWWWWW!!
Spyro: Wait, Sparx isn't here either-
Sparx: HERE I AM! (He was scorched too)... My... GOD, THAT QUARANTINE INITIATIVE IS MERCILESSLY GOOD!!!
Spyro:... For once, I can agree. We haven't been overwhelmed by technological foes in a LONG time.
Wenby: Well, Jaxtom ran this nightmare for a long time. He can plan to eliminate any threat subtly or aggressively. He's just too smart to simply attack and defeat in the Armatage HQ! You may have crippled much of his power, but the greatest is always in his watch. To beat him, you'll need to outsmart him in a way he wouldn't expect. This is the only place free of his influence thanks to the Vault Seekers' influence before they were turned into brainwashed agents.
Rollond: I'm amazed they lasted this long without us. Whose running the place for it to last this long against someone as formidable as Jaxtom?
???: Me! (A Gruid came in)
Taya:... Vice-President Blaeke!
Axon: The vice president of Huncus? (Blaeke is introduced Borderlands style as Vice-President Jeffer Blaeke, Vice-President of Huncus)
Blaeke: I was the only one capable of keeping everyone as safe as possible, even with the Initiative activated.
Icky:... That sounds too good to be true.
Blaeke: Anything can happen if you put your mind to it. Since Jaxtom started adapting to our every strategy, I had to adapt with as much as our power and technology can offer. I built Sanctuaria from an old spaceship and provided it with this shield and helped it avoid any unfounded invasion. Nowadays it's only accessible by a hidden digiportation grid. I even blended it with a megalopolis once.
Troge: Clever.
Blaeke: Of course it's clever. Word of advice, you'll never get to Armatage Corporate Headquarters now that Jaxtom is at his most diligent. So he'll be at that Vault no matter what you do. But you must be warned, he'll find a way to charge the Vault Key even without Censens.
Wenby: No. Only a Censen can unlock it's power.
Blaeke: That was a lie Jaxtom told you. He knows that there's more than one way to do it. So, you'll either have to prepare yourselves here, or go out and get creamed trying to get to Jax's sorry monkey ass again.
Hudson: I-It's not like we have a choice. We had our asses handed to us out there.
Zosimo: Those guns? The cut Omninet connections? Those countless robots and backup digistruction factories? The crazy bounty hunters and criminals after us? That diligent Phaseforce? The shields? The Digistruct Bots and A-Drones that repair and respawn what we just finished off? The unpredictable technology? The constant turrets? EVERYTHING OUT THERE WAS TRYING TO KILL US!! THAT QUARANTINE INITIATIVE IS MERCILESS!!!
Blaeke: Then you came to the right place to avoid all that. As vice-president, I have about as much connections to Huncus as Wusamble. The rebels will aid in getting you to Jaxtom and the Vault and finish this. So as the President of Sanctuaria, I welcome you.
Qoola: Well, thanks. So far the only bastards dumb enough to stand up to an AFF armada was the Huncus Rebellion. Then again, that's because their technology put them at a stalemate. To be honest, neither side can win, but we know which side has to fall. Let's do this for father.
Blaeke: Then go right ahead in and make yourselves comfortable. And do it quickly. Time is of the essence. (The heroes charged forth, but as they leave and never look back at Blaeke, he flickers like a hologram for a bit, and only Deadpool had seen this)
Deadpool:... (Quietly) Foreshadowing.
(WB Deadpool): Should we warn the others about this?
Deadpool: Nah, they won't believe us. Besides, the plot would forbid it anyway. (They went in as this music played)
Icky: Ugh! Thank this AUU Sanctuary for... Well, being a sanctuary. We almost DIED out there!
Taya: (As multiple other inhabitants were teleported there)... And clearly you aren't the only ones. Get everyone situated. We've got to end this. (Troy was place in a dark sealed room)
Crazy Troy: UGGGHHH, SERIOUSLY, DID ANYONE EVEN TELL THAT ASSHOLE JAXTOM HE'S MORE OF AN ASSHOLE?!?
Alber: Ugh, tell me about it.
Secker: (He was placed in a bar with Halebrock and Xoxo) Oy, what a lousy place to build an arena! Why'd no one tell me that place was flam-e-bill?
Trisha: (She was placed inside a hospital with Zode) That monkey is just PSYCHOTIC!!!!!!
Zode: RIGHT?! I HOPE HE OD'S ON GENE DRUGS!!!!
Trisha: Be happy we're still alive, psycho.
Rollond: (Morco was placed in a weapon shop) Morco? Are you okay?
Morco: You kidding, Rol?! I've been to hell more times than this. Nobody can keep ol' Morco down forever!
Sanctuaria Citizen: Uh, who in the hell are these clowns?
Bubbha: This really the time for introductions, boy?! We're in crisis mode if ya hadn't noticed!
Sanctuaria Citizen: Well excuse me for being curious, tough guy.
Crazy Troy: Well if y'all are finished c*****g around, WHAT IN THE S*** ARE YA'LL GONNA DO ABOUT THIS?!
SpongeBob: WE'LL COME UP WITH SOMETHING!!!
Rollond: Well, again, make yourselves comfortable. We've got a LOT to come up with.
Icky: Well aren't we Mr. Suddenly Chickens Out Again?
Rolland: WOLHOLM KNEW HOW TO DEFEAT US VERY QUICKLY!! There are threats in Jaxtom's power that even we cannot defeat, INCLUDING this Quarantine Initiative. You guys are basically an army in all but name! You beat him because you outnumber him and his forces 100/1, even if some of you aren't dedicated fighters. Your only held back from truly beating him cuz Jaxtom's mostly a stranger to y'all, and far from what your used to fight. Us? We know him as well as a persistent rash, but.... We're just random folks that didn't plan to be in a fight for our lives. But whether the both of us like it or not, you guys clearly need our help now because that Quarantine Initiative will not let you leave or do anything else.
Brandy: No offense, but how can we be sure you won't turn tail and run at the last second?
Ierlith: Because we're both all we got! You KNOW that!
Wenby: She's right. They know Jaxtom's power more than you.
Icky: Lady, we don't need to know Jaxxy personally to know how he works! In our UUniverses, there's literally a dude name Handsome Jack's that's almost one for one like him, but without an overtly-sympathetic reason. I mean, granted, some like to think Jack has a good argument since he was doing his monstrous deeds to do some criminal cleansing, but I digress. Jaxy is basically, a hairier Handsome Jack.
Rollond:... Okay, maybe saying you guys not knowing him was a bit of a stretch, but, does it really count that you based Jaxtom with a look-alike from your UUniverses? Your problem is that your limiting dealing with Jaxtom, based on what you can guess from some coincidental similarity! We're positive what whatever this, "Jack" does, Jaxtom would do differently.
Icky: Well so far, both Jax and Jack are entitled psychos, with semi-good arguments, that run large corporations and cohere rogue military forces to fight for them in a system that's basically Borderlands given it's own AUU makeover. The only diffs is that Jaxy's a monkey thing while Jacky was a human, and that Jaxxy isn't doing this s*** for sick lols and middle fingers to the criminal scum he wants to sweep away with an alien monster, but for a mistranslated ideal that getting that Teadr 1 tech would make the worlds a better place. That's literally, it.
Deadpool: Hell, your counterpart DIED fighting him. Consider yourself lucky you survived the same fate TWICE!
Rollond:... At least, humor me on this. If Jaxtom was THAT easy to guess in the broader perspective, then why bother with us?
Icky: Because the plot made us to, via having us in a piss-awkward situation that we got captured by the Albino Witch, only for you guys to bail us out.
Rollond:...
Lord Shen:... In non-postmodern terms, the fact you guys became needed allies is another case of our usual, happy accidents. You see, it's not knowing who or what Jaxtom is that's the problem. We literally heard, seen and fought the likes of him so many times that we grew numb to how common the tyrant trope is. We often end up already figuring out before we even get to personally meet guys like him.
Rollond:... (Dejected) Then what was the point of getting involved with us if Jaxtom's THAT easy for you to take down?
Icky: Again, plot demands- (Iago punches Icky's gut) OW!!
Iago: CAN WE JUST STOP BREAKING THE FOURTH WALL FOR A SINGLE DAY, A YEAR TOPS?!?
Lord Shen: Well, that's the thing.... Just as much we can figure him out, he can figure US out. He can clearly guess that we're a bunch of misfit heroes, that not all of them are fighters, that Gazelle's pretty much our trump card, and that the Leader of the Lodge, is pretty much... (SpongeBob was mindlessly speaking gibberish as it grew into extra mouths)... That. Our problem is that we're a glass canon. It's powerful, and gets the job done, yes..... But all villains often have to do is disable our powerhouses, and it's left to those that aren't fit for combat to finish it. Our easy deduction of Jaxtom is a mixed blessing..... But we also recognize that even if we know he's smart, the one thing we can't predict, is how he uses those smarts. Even if they're based on how Handsome Jack would've gone after us or not, it's the matter of how he plays with our expectations. Thus showing, that we may be capable of taking down Jaxtom on a good day, but it may not be our destiny. Why, like Icky referenced, we didn't even arrive in this system until this white hound of a woman already went after us thanks to the misplaced morals of her own species.... And that she figured we would've sought out the Huncus and Armatage Corporation's branches here already. We're with you guys, not just out of dumb luck, but because..... Destiny wants you lot to be what heels Jaxtom.
Jettle:... THEN WHY THE F*** HAVEN'T WE DONE THAT YET?!
Lord Shen: Because you all have the misfortune of making yourselves long known to Jaxtom and inadvertently allowed him to cheat destiny at every turn.
Zemo: (0-0)....... (:P) Huh. No wonder he was always a step ahead of us.
Lord Shen: The real problem is not about who knows Jaxtom the best.... It's how, Jaxtom knows his opponents the best. Despite your knowledge of him, you failed to surprise him! You literally call yourselves 'Vault Seekers', so of course that'll just give him the idea of doing the classic villain trope, of having the heroes do the hard work for him! In fact, because of how predictable you guys were, you even ended up literally doing that as his drones!
Samber: So basically..... We suck ass at being heroes?
Gazelle: By all means, you got the doing the right thing down..... It's the matter of not being predictable to your enemy that's the problem.
Rollond:... Ugh, I told Helertia that 'Vault Seekers' was too obvious! I wanted to go with something more like, The Nobodies, or the Beofynzeny System Slamma-Jammas, or the Wandering Rangers! Why, Small Sauce wanted to go for "J.A.C.K.A.S.S." (Everyone was silent)... It's an acronym for "Jaxtom Armatage Crushing Kommandos Awesomely Super Syndicate". It was clever, but.... It had, the wrong implications in mind. But the point is, I warned Helertia that 'Vault Seekers' was too on the nose, but nooOOOOOOooo, she wanted us to be 'symbolic' for the resistance! WELL I HOPE SHE'S HAPPY WITH THIS, CUZ NOW, FOR ALL WE KNOW, SHE COULD BE EITHER DEAD OR CAPTURED!!
Deadpool: Though it seems too coincidental for her to go down like a bitch, just like that. Even if this Quarantine S***'s like, Genosha-style genocide levels of bad, you'd think the lady would've prepared for it.
Zemo: (?.?) Oh? (C.C) Actually, yeah, that is kinda a co-inky-dinky that Helly went down like that.
Rollond: WE'RE GETTING OFF TRACK! Your point, Mister Shen?
Lord Shen: It's LORD Shen. And to cut a long speech short, the fates had seen you were struggling with Jaxtom, and twisted our paths to come together, so that we can lead you to the way to beat Jaxtom. And the best way to beat Jaxtom, is to not be predictable. Defy Jaxtom's expectations. And what is he expecting us to do?
Rollond: Be scared off by the Quarantine Initiative?
Lord Shen: Precisely! Just defy his expectations, and he'll begin to have difficulty reading you. (Rollond has a revelation)
Rollond:... You're right. We need to beat Jaxtom with a thinking-outside-the-box kinda attitude! Not being expected. It's brilliant! You guys ARE good!
Icky: So, ya done being chicken?
Rollond: Tch, bitch.... (Cocks his gun ready)..... I, was never one to begin with.... Seriously, what even IS a chicken?
Icky: (Face palms) AND OF COURSE THAT JOKE SHOWS UP!! JUST WHEN YOU GOTTEN BADASS!!
Xandy: But on a serious note, well, it's kinda like their versions of fgakens, but, different.
Rollond:... You were seriously comparing me to what qualifies as your UUniverses' fgakens, man?
Brandy: IT'S A METAPHOR FOR COWARDICE BECAUSE CHICKENS RUN AROUND, IDIOT!!
Mr. Whiskers: Brandy, do you HAVE to scream at the guy with the guns?
Brandy: I thought he was too scared to use it given his cowardice.
Troge: Let's just do this thing. Jaxtom needs to go down.
Defeating Jaxtom and the Berzerkase
Vault Snowy Magma Peak
Gaige: (They went up the mountain) Welcome to Hero's Peak. Said in Uridian legend to be a sight of a great war for weapons of godly proportions
Po: (In panda fashion, was beat)... YEESH! IT'S COLD... IT'S HIGH... IT'S HOT... IT'S CRAZY!!!
Rollond: Indeed. We fight off Steelea, and so far, it looked like the bots killed her off, but I am not holding my breath. That Gruid survived worse. And now... It's getting much, MUCH crazier.
Wenby: Well, it doesn't matter! Jaxtom tortured me for years, he got Roxxon killed, he mind-controlled the Vault Seekers and Professor Loadsby, he threatened and killed innocent people, he gained power that one shouldn't have, he nearly had Rollond killed, he betrayed his family, friends, and everyone around him, and he nearly tricked us into giving up. I will NOT let him go ANY further. Whether or not Steelea's dead or not no longer concerns me. All I care about is getting Jaxtom!
Lord Shen: Oh here we go again!!
Wenby: SHUT IT!
Lord Shen:... She is starting to scare me.
Boss Wolf: Well that alone means she's not messing around.
Wenby: (They arrived at the peak as it was coated with a magma pool, treacherous icy terrain, and a giant vault-like device)... JAXTOM!! (Jaxtom sees her in shock)... I'M CALLING YOU OUT!!!
Jaxtom:... I bet a lot of fathers don't have to deal with rebellious daughters THIS bad!
Lord Shen: Now, now, Wenby, you promised!
Wenby: (Quietly) Trust me, I got this! (Openly) It's time I put you out of your misery!
Jaxtom: Young lady, be a good girl and don't threaten patriarchicide! Show your daddy the love he has shown you!
Wenby: LOVE?!?
Jaxtom: Okay, that wasn't the right to say, I give ya that! I admit, I may have stepped over the lines a little bit, but sometimes, fathers are made to do, unorthodox things, for the greater good, and-
Wenby: A LITTLE?!? TORTURING ME IN AN AI CHAMBER, IS A LITTLE BIT UNORTHODOX TO YOU?!?
Jaxtom: Arbasus Kraan, I am just NOT saying the right s*** today, am I?
Wenby: Oh, Jaxtom, you are SOME piece of s***! WHAT KIND OF MONSTER DOES ALL THIS TO EVEN HIS OWN FAMILY?!
Jaxtom: OKAY, MAYBE I'D PROBABLY SHOULD'VE HANDLED THIS BETTER, BUT CONSIDER THE GRAND SCHEME OF THINGS-
Wenby: DON'T EVER SPEAK TO ME AGAIN! I AM GOING TO END THIS ONCE AND FOR ALL!! (She screamed at the top of her lungs as everyone was worried and scared as phase energy flew across the area, until a flash of purple light burst as her scream turned into an ear-piercing shriek as she displayed a powerful new Uridian-like form)...
Jaxtom:... Ohhhhhh, son of a bilge... She's the one! The form of Uridian legend! I... I heard stories in the Uridian holofiles I've encountered, but I never thought it'd existed! And holy crap, NOW I REALLY FEEL BAD I DIDN'T KEPT YOU ON A TIGHTER LEASH!!
Wenby: Oh, I'm no Uridian! I'm a Censen! The FIRST Censen! I am now free from your control, from ANYONE'S control! And now that you've foolishly injected me with all the power throughout the years, I have become powerful enough to match their legend! The legend of a Uridian so powerful and so surpassing in phase power, that it stands above all others as they follow it on a quest to rid their home of evil. The legend known as... THE URIDIAN PHAGE!! Now, you heroes better stand back, because massacres like this are rarely seen, even by Uridian eyes!
Alex: BUT YOU PROMISED!!!
Magnum: (Through everyone's minds) ("Everyone, listen to her! I can read her mind, and she is not going to kill him. She's just going to make it easier for us to defeat him. Now, shut up and STAND BACK!!!") (They did so)
Jaxtom: Wenby, please! Do know that it will haunt me forever, but if I have to, I will have to make sure you are not a threat to me and a' use to them, ONE WAY OR THE OTHER!!
Wenby: You're basically out of minions at this point. Even Steelea's basically gone- (A laser hits Wenby nearly disorientating her as a beaten-up Steelea was seen with her gun)
Steelea:... NEXT TIME... MAKE SURE... I ACTUALLY WAS DEAD, YOU C** SUCKERS!!
Deadpool: Let's be honest lady, you're AUU Commandant Steele. I thought for sure you'd die by being turned into a kabob, if not by a giant tentacle monster, but by Uridian robots. I thought for sure you were long gone.
Steelea: You think I'm just an ordinary Gruid? Me and my sister? We share the same powers!
Icky: What's that, the power to defy logic?
Steelea: Close, but no! The powers... OF A CENSEN! (She augmented her gun with phasepower and used the same laser she used on Wenby against them as they dodged)
Jaxtom: Brilliant work, Steelea!
Steelea: I've already contacted Wolholm, and he should be here any second.
Jaxtom:... I thought he was dead!
Steelea: I ensured that he wouldn't be for long. And trust me, when he comes, even Roxxon would cry in shame if he saw him.
Qoola: Oh, you dirty bitch!
Steelea: I will deal with YOU later, renegade! Jaxtom! Do what you can! We'll keep them busy!
Jaxtom: Really? I was hoping I get to watch the fight and cheer you on- (Steelea stared intensely at him) OKAY OKAY, I WAS ONLY JOKING! Yeesh! Grow a funny bone, would ya? (He approaches the Vault and activates the Key)... This is where it all ends! Once the Vault here is open, the untold technology inside, will be more powerful than that of the last Vault I visited, and it will annihilate you all!
Wenby: You... You can't win, Jaxtom! We will still beat you.
Jaxtom: Well aren't we confident in ourselves? Well, you should know, you and all the others are not the only ones that can control phasepowers. I have been injecting myself with this new Cerwan formula that allows me to grow in power just like you. Sure, the results only last a week, but after all the training I put myself through... (Takes out a formula in an injection device)... It will be enough to wipe you heroes off my system! (He injects himself with the substance as his nerves turned purple and he charged himself in energy)... When you get to hell, tell Cilith, I said 'hey'! (He duplicated himself multiple times as they all toted multiple Armatage/Huncus guns)... I am Legion! For we are-
Wenby: A pain in my ass!
Jaxtom: Hey, that wasn't what we were going to say!
Wenby: WHO, CARES?! (Jaxtom got angry as A-Sentries and A-Sentinels came in)
Jaxtom:... And the cavalry has arrived! (Wolholm came in as well toting a similar powered exoskeleton like both Borderlands 2 Wilhelm's mech and Roxxon's, only having the yellow Armatage color scheme, and being far more powerful and advanced)
Wolholm:... I am back, and ready to chew bubble gum and take names, Jaxtom! And I just RAN out of Bubble Gum!
Icky: Duke Nukem, you are not!
Jaxtom: It all comes down to this, heroes! You want me? Come and get me! (The forces attacked as the heroes had a big fight as this music played)
Icky: (The heroes finally bested his forces) HAH! Suck it, Handsome-Jack-knockoff!
Jaxtom: Oh what? You think it's as simple as that?
Icky: Yeah!
Sam: Not really. It never is.
Jaxtom: You guys aren't even CLOSE!! You recall that I had a hated brother!
Wenby:... You mean Gimmy? What... What did you do to him?
Jaxtom: Well, initially, he was dead when he didn't survive my 'retaliation' on him, but a funny thing happened when I had his body repurposed for a later time. This funny thing was called, the Phalanxase! The Uridians' planet's apex predator, and the chosen guardians of the Vaults! And now, I can finally use him! Because inside this Vault, is not just ANY technology, but a far stronger guardian than the one we destroyed. A genetically-engineered Phalanxase, and one of the last of its breed. (Digitally constructs a large capsule containing the dead body of Gimmy, along with several containers, and as the Vault opened, something came out as vicious growls were heard)
Boss Wolf: I've got a bad feeling about this!
Jaxtom: You see, I was no match for this creature, so I needed to have a way to acquire all the contents without this lovely little creature, eh, complicating things. And I have finally achieved the way. Gimmy here always had to go and up-one me in everything, even in the intelligence department. And here's the funny thing! With the DNA of the Phalanxase we found pumping in his bloodstream, I have used him in secret as a monster. (The Vault Seekers remembered the many times they saw a giant feral monstrosity) The one called the Berserker Beast, was HIM, destroying to serve me. And now, with the power of THIS Phalanxase, even other Phalanxase breeds would s*** themselves in respect. So, what better way to get all of you clowns off of my back, than combine this monster's ferocity with the intelligence and raw power of the Berserker?
Cynder:... Oh, no!
Jaxtom: Oh, yes! (He activates the device, as it turned Gimmy into pure DNA, and he dumped it and fed it to the Phalanxase, and after a crazy and intense reaction, something began to emerge as tremors were heard)
Boss Wolf: Now I've got a REALLY BADDER feeling about this!
Jaxtom: Say hello to... THE BERZERKASE!!! (The monster itself emerged as it was similar to the Warrior of Borderlands 2, but more organic, dangerous, and roared in a similar fashion to 2014 Godzilla) Now if you'll excuse me, I have a fortune to collect! (He was about to teleport, but the beast stomped near his direction, growling at him)...
Icky:... Jaxxy?.... I think you'd done f****d up.
Jaxtom: What, what, WHAT'RE YOU DOING?!
Berzerkase: Jaaaaaaaaaaaaaaaaaaaaaaxtoooooooooooooooooooooooooooooooom!
Shifu:... It appears, in giving the monster your brother's intelligence, you also granted it his memories. And it remembers your actions too well.
Steelea:... YOU NEVER ACCOUNTED FOR THE F*****G THING HAVING YOUR BROTHER'S MEMORIES?!
Wolholm: Wow. Epic fail.
Jaxtom:... DAMN IT CRAPP, WHY DIDN'T YOU WARN ME?!
Rollond: Best guess is that he left it out on purpose because he didn't like you.
Jaxtom:... I WILL F*****G KILL HIM!... Though admittingly, I should survive first!? (The Berzerkase roared at Jaxtom as he screamed like a wimpy girl and ran off with the creature chasing him)
Qoola:... Well, we may as well put a stop to it, because the thing will go after us once Jaxtom's done for anyway. (This music played as they fought the Berzerkase as Jaxtom ended up being too far away from the Vault and ended up being too cowardly and hiding away to take advantage of the distraction)
Jaxtom:... Well... If he can't be under my control, then the greatest alien power this system has ever seen, will do the next best thing. If I can't have this system, nobody can! (He ran away as Berzerkase wreaked havoc in feral rage)
Wenby: GIMMY! STOP!
Berzerkase: JAAAAAAAAAAAAAAAAAAXXXTOOOOOOOOOMMMMMMMM!!! WHHHERE IS HE?!?!?
Squidward: You saw him, he ran away like a coward.
Berzerkase: NO! HE MUST DIIIIIE!!!
Wolholm: Um, I think it's best we give him what he wants.
Steelea: Why?! It'll kill us anyway if we do!
Wolholm: But, if we don't...
Xandy: YOU'LL ROAST EVERYTHING AROUND HERE UNTIL YOU FIND HIM?!?
Berzerkase: YEEEEEEEEEEEESSSSSSSSSSS!!!
Gager: Is that REALLY necessary?!
Berzerkase: YEEEEEEEEEEEEEEEEEEEEEEEEESSSSSSSSSSSSSSSSS!!!
Miria: Jaxtom deserves to be dealt with the lawful way.
Berzerkase: LAAWWWW ISS DEEEEEEAAAAAAAAADDDDDDDD HEEEEEEERE!!! HE MUUUST DIIIIIIIIIIEEEE!!
Merlin: We will not allow you to harm him.
Wenby: Yes! Uncle Gimmy, you have to stop! This won't change anything. Trust me! I know!
Berzerkase:... FINE! (He roared and lashed at all of them with his tail as they fought like this)
SpongeBob: (The heroes were overwhelmed by his power) HE'S KILLING US OUT HERE!!!
Berzerkase: JAAAAAAAAAAAAAAXTOOOOOOOOOOOOOOM!!!
Wenby: Save it! He's already long-gone and away from your reach by now.
Berzerkase:... RAAAAAAAAAAAAAAAAAAAAAAAAAAAAHHHHHH!!! (He stepped up his game until everyone was forced to unload all they have and got him crashing inside the Vault)
Wenby:... (As the Berzerkase was in moaning pain in near-death)... (Sighs)... Uncle Gimmy... I am so sorry father had to do this to you. But... I promise that there's a way to get you better again.
Wolholm: You stay right up here, young lady! (Steelea got up as well)
Steelea: Jaxtom made it VERY clear to you reprobates. This world is HIS! Anyone who has EVER resisted his orders have been severely punished. I certainly saw to that. (She charges her phase powers)
???: STEELEA, STOP! (A blast hit her from behind, as it was done by Aotho, who charged her gun with phase power, aided by the others)
Steelea:... Aotho! Look what you've done! You've ALWAYS been weak, you stupid trait- (Morco blasted her with his rocket launcher)
Morco:... Yeesh, you talk too much! (She healed herself with her tech and abilities)... And on top of that, doing that to you was pointless.
Aotho: Steelea, this has gone far enough! Stand down now!
Steelea: Never! Not until you and your renegade friends are dead under my feet!
Wolholm: Let's really sock it to them!
Jaxtom: (He was seen sneaking into the Vault off-camera when he came to believe that the intense part was over and already was collecting as much technology as he could with his ISD devices and collector drones as everyone started to fight)... Wow! So much to use! I just hope my forces can handle them-
Deadpool: BOOGIDYBOO!!! (He punched him in the face)
Jaxtom: OWWWWWWWWW, MY NOSE!! (Deadpool kicked him into the others)
Ierlith: Well well, looks like we had a little vrat trying to sneak up our prize.
Jaxtom: MY PRIZE! THIS BELONGS TO ME, YOU LITTLE NOSEY FOOLS!!! YOU SHOULD UNDERSTAND WHY I HAVE TO DO THIS!!!
Wenby: Oh, we understand. But we can't support it, because what you're doing is criminal. (Jaxtom was about to speak) EVEN IN A SYSTEM WITH LITTLE TO NO LAWS!! Look, you have damn good arguments and, okay, fine, maybe grandfather should've been more supportive, and, yeah, I DO agree that the Uridian tech shouldn't be wasted like they're not actual tech!! But in the end, no matter what, your ways weren't wisely picked to be rid of those problems you had! We're not stopping you because we don't support your beliefs. It's more like we're stopping a rampant corporation gone wild. Its beliefs, are irrelevant.
Jaxtom: (Takes out two Uridian guns) Well your gonna need more than being a freaking Censen to tame this "Rampant Corporation"! You'll all see!! Once I succeed and make this magnificent tech shared throughout the UUniverses, maybe you'll all change your minds!
Wenby: You can say that all you want, it doesn't stop what is coming to you! (He blasts at her as she rebounded them with her abilities causing him to seemingly explode)...
Alex:... Is... Is he dead?
Wenby: No. With the shields and the Cerwan serums, he'll be alive and allow us to capture him.
Wolholm: NOT IF WE STOP YA, RULE-CRASHERS!!
Deadpool: Well, the Wilhelm ripoff doesn't know how to quit. Typical.
Wolholm: Okay first off, what is with all this Borderlands, Handsome Jack, and other names s***?
Icky: Yeah, long story short, worlds here are sometimes similar to worlds of our own. This one in particular, is like the Borderlands world, except with more planets and more originality. Think of it as parallels in multiverses, except with a more original twist.
Wolholm:... Huh..... That's kinda interesting to know about..... BUT STILL!! ATTACK! (The AAFs attack as the heroes fought)
Jaxtom: (He came out alright, albeit cowering like a scared child until he realized that he was alive).... I... I AM 110% DONE! (He injected himself with a Uridium steroid that got him pumped up, and with his technology, it played in his favor as he fought against the heroes)
Zosimo: STOP THIS! You're a person of SCIENCE! How could you commit all these atrocities?
Jaxtom: Excuse you, nuclear weaponry would like a word!
Zosimo: Uh, excuse YOU, solar energy has something to say!
Jaxtom: Excuse YOU, the astro-laser has an opinion on that!
Zosimo: EXCUSE YOU, DIGISURRECTION WOULD LIKE TO CHINE IN!!!
Jaxtom:... The nitrolysigen bomb! (Zosimo blasted him as he caught his blast with quick agility as it didn't even hurt and tossed it in agility back at him)... You think I don't know martial arts as well? I know Neaji Oqo. The best martial art developed by those with Cerwan's Mutation AND genetic anomalies to use it at full advantage.
Zosimo:... Didn't even know they... MADE a martial art! Ow!
Jaxtom: (The Jaxtom clones overwhelmed those they were fighting with this martial art)... See? You heroes don't stand a chance!
Wenby: Oh, really? Well, how about THIS? (She creates clones of herself using her abilities as they wasted all the clones)
Wolholm: I GOT YOU, BOSS!! (HE morphed his arms into U-Tech mega-cannons as they blasted heavy amounts of purple energy as they just dodged and wasted much of the technology)
Jaxtom: NO, NO, BE CAREFUL, YOU IDIOT, DON'T SHOOT THE TECHNOLOGY!!!
Wolholm: Sir, please, this is a weapon I have yet to ma- (One of the Wenby clones struck him) AAOW!!
Jaxtom: (Sighs, and fired more Uridium guns as the heroes dodged to the best of their ability, until they ended up tricking him into destroying much of the Uridian technology as well)...... OH SON OF A GRUTT!! YOU LITTLE MEATBAGS!!!
Wolholm: Uh, sir, perhaps this isn't the right place to fight.
Steelea: THANK YOU, CAPTAIN F*****G OBVIOUS!!
Jaxtom: WELL, WHAT CHOICE DO I HAVE?!? THEY WON'T LET ME LEAVE!!!
Steelea: (She was still fighting against her sister as they fought guns blazing, and when they ran out of ammo, they started displaying their phase powers)
Qoola: (She fought with her entire arsenal, and even her favorite plasma cannon as she took out a lot of Phase forces, but didn't kill them)
Gager: (She fought with Worce and Maxime as much as she could) ANNIHILATIIIIOOON!!!
Steelea: (Growls as she emitted a powerful phase wave that caused Worce and Maxime to collapse, Qoola's plasma cannon to fall apart, and much of the Vault Seekers' allies to weaken)... All units, execute them!
Aotho: NO! (She uses a Phaselock-like ability to trap them all in bubbles)... This, is between the BOTH of us! Jaxtom has gone too far, and so this ends now!
Steelea:... Very well! I'm nothing if not an honorable fighter. (They continued fighting. But the Berzerkase was seen recovering from its injuries in thanks to a mysterious force from the shadows. The Berzerkase came through and began to hear a voice)
???: It is time. (The Berzerkase looked at the other direction of the fight, ran off to everyone's confusion, and destroyed the wall)
Jaxtom: OH NOW WHAT?! (The dust settled as it revealed Helertia and an army of Jaxtom's bots and forces are seen coming forth)... Oh hey, guys! You made it! And you brought the president's BRAT of a daughter! Good for you! Now use her to make these fools back off!
AAF #1: Forget it, asshole. We are no longer taking orders from you.
Jaxtom: You hear that Lodgers?! I- Wait wait, what did you say?
Lougers/HA/Vault Seekers: WHAT?!
Helertia: Poor, poor, Jaxtom. You thought you were in control of everything, did you? You seriously thought an honorable police force and all of Armtamage's tech were actually obedient to you?
Jaxtom: Of course they are, you stupid fugly freak!! Steelea, Wolholm, back me up here- (Wolholm punched Jaxtom hard) AAH!
Wolholm:... THAT, WAS FOR ROXXON!! That dude was starting to grow on me!!
Jaxtom: (He got up woozy and confused) Wha, wha... Steelea, you're not going to let this bastard- (Steelea grabbed him by the collar and gave him an angry stare)... Is there something I'm missing here?
Steelea:... MY SON, ALMOST DIED, THANKS TO YOU!! (She tossed Jaxtom right into another piece of Uridian tech with a crashing sound)
Helertia: Well done, Steelea. You have proven your worth well.
Steelea: Thanks, Madame President, happy to serve.
Qoola: WHAT THE S***?!
Skipper: OKAY, SERIOUSLY, WHAT IN THE NAME OF M'NIGHT SHAMYLAN PLOT TWISTS IS GOING ON HERE?!
Jaxtom: (He got up confused and bewildered) I COULD ALMOST SAY THE SAME F*****G THING!! WHAT GIVES?!
Helertia: Perhaps, an explanation is due. Jaxtom, you were never in control of your so-called 'uprising' and 'rise to power'.
Jaxtom: WHAT DO YOU MEAN I WAS NEVER IN CONTROL?!
Helertia: Oh come on! Did you HONESTLY think, the government you destroyed was that easy to do so?! Didn't it seem strange that you got away with this sort of nonsense... (Snaps her fingers)... Just like that? You didn't seriously believe that you took down an entire system's government as simple as building an easily-acquired army, did you?
Jaxtom: I, I, I... No?
Helertia: Well, consider yourself happily corrected! Your rise to power, was planned and controlled by me in order to liberate this world from the sickening ethicists that plagued you so much, as well as to be rid of that incompetent idiot!
Wenby: But.... Wasn't he, your father?
Helertia: President Porshe, is NOT MY FATHER!! Not of blood anyway! He's not even the same species as me! He was a dolt who adopted me after he haphazardly destroyed my hometown and my REAL parents with these reckless battle bot tests!
Icky: Wait a minute.... You mean, you were in control this whole time?
Helertia: But of course! You see, my adopted patriarchal unit was too supportive of those idiotic U-Tards and allowed them to do whatever they want! Even waste Uridian technology! I too understood their intended purpose of being the Uridians' gifts to us for actual use, but my father was TOO MUCH OF A NEGLIGENT IDIOT to consider that maybe the U-Tards, are bad people!! So I needed, well, a scapeghont, for me to use to get rid of that idiot, while making sure I will rule a braver new world order. And who better than your sad miserable existence?
Jaxtom:... You.... You..... YOU USED ME?!
Helertia: You were perfect in getting rid of the old government in replacement to my rule. Trouble is, you ended up lasting too long and played things too well! Even those Vault Seekers had a hard time putting you down! But, this also played into my hands as I can manipulate you to get all of the Uridians' intended gifts for my plans! For you see, everything you thought you were in control of, is nothing more than smoke and mirrors. Your followers were my followers, and nobody was actually lost. And the ones that did get killed? Well hey, Digisurrection negates the legitimacy of death quite well. Makes it hard to care about the consequences if not for the resurrection fee, though. Not even the Quarantine Initiative really happened.
Icky: Okay, sorry, but I have to call bulls*** on that! We went to Fyregem, and it was a f*****g mess.
Helertia:... Let me tell you all a little secret. (Brings out a hologram probe, tosses it, and it creates a hologram of Fyregem)... And that's not all. (She holographically disguised herself as Vice-President Blaeke)... I was the only one capable of keeping everyone as safe as possible, even with the Initiative activated.
Rollond:... You... You can't be serious.
Blaeke:...... Anything can happen if you put your mind to it. (She undid her holographic disguise)
Axon:... You mean to tell me... Fyregem, never existed?!
Helertia: Not anymore. Fyregem has been lost for years because of some Uridium slag refinery. It's nothing but a wasteland filled with slag, monsters, and defect A-Bots. The place you were in was... A Digistruction, so to speak. A-perfect reconstruction of it.
Samber:... Why? Why would you lie to us about our home for all these years?
Helertia: Look at it this way, it's better than the Quarantine Initiative turning out real and everyone ends up getting screwed over by THIS fool because of you dolts upsetting him like the man child he is.
Jaxtom: (Barely able to fight back tears)... I... I CAN'T BELIEVE I LIVED A LIE!!
Helertia: By all means, you're welcome to live in denial. Not like you can get any semblance of a normal life anyway after this. You were meant to be a brief era of inconvenience that I would've conquered with some wide-eyed idiot to come down here and defeat you. But you proved too powerful for that. So I adapted, and turned that into a means to get stronger idiots to defeat you. And that's exactly what happened. Stronger, idiots, came. (She points to the Lodgers, the HA and the Vault Seekers, who clearly don't look thrilled about all this) THOSE idiots proved better than I anticipated. (Looks at the heroes) I thank you for your assistance, heroes. (Back to Jaxtom) But you, Jaxtom? All you did was delay the inevitable. All that you EVER did, was finally set my plans into motion. Down to even getting "Daddy Dearest", out of my life?!
Jaxtom: "....... Tch..... And people say I'm the bad guy here?"
Helertia: "WELL IT WASN'T LIKE I WAS DIRECTLY INFLUENCING YOU LIKE SOME DARK ROBED PUPPET MASTER?! I simply sent a few soldiers and robots right in your direction and you just DIDN'T questioned it?! Everything else, is still solely, YOUR doing!"
Jaxtom: ".... So, this was never about avenging "Daddy", isn't it? He was just something you thought made life lousy for ya, so ya got rid of him? The only thing ya cared from him was the fact he was sitting on that High Zorse that was the leadership position for the DAMN system! Tch, you lazy bitch! At least I took care of my family issues DIRECTLY! I can at least say I got rid of the U-Turds, NOT YOU?! But you? Ya got lazy and instead had me and your goons do all the SERIOUS work for ya?! And again.... I'M THE BAD GUY HERE?!"
Icky: "Just because ya didn't know you were playing devil's advocate doesn't exonerate you from fucking up epicly?!"
Jaxtom: "SERIOUSLY?! THIS BITCH SCAMMED ME TOO?!"
Monkey: "Weeeeeeellll, you can argue she wasn't the one going around and hurting people that didn't stand behind you, so-"
Helertia: See? They get me!
Crane: Don't push it, you're not off the hook either!
Mantis: "Lady, you're no lesser of two evils here YERSELF?!"
Viper: You used all of us. People had trusted you, but instead, you only helped them so they won't question the idea of making yourself president in a system in a vulnerable place!
Helertia: It's survival of the fittest out here, misfits. No one does anybody favors out of "Earnest Goodness" anymore! Everything has its price, it's just the matter if your wallet can stomach it. You have to do what's necessary. But I guess that might be hard for you outsiders to get that.
Phil: Ya know what? Yes. We don't understand this way of life. And guess what? We're, FINE with that!
Helertia: (Sighs) We'll discuss this later. (Turns attention back to Jaxtom) For now, Jaxtom, your reign will be no more, and this system shall be run by me, as it was supposed to be, long ago. I'd finish you off myself, but I think that's the heroes' job. Steelea and Wolholm will pick up what's left afterwards. Ta-taa! (Helertia and the entire forces formerly with Jaxtom teleport away)
Jaxtom:... This..... Entire damn time.... I WAS PLAYED?! UGHHHH?! I CAN'T BELIEVE I DIDN'T QUESTIONED ON HOW EASY IT ALL WAS?! I'M SMARTER THEN THIS?! HOW, (Kneels down) HOW COULD THIS HAPPEN TO ME?!
Rollond: If it helps, Jaztom, it came as a surprise to us too. But don't worry, we'll see to it that the Grand Council doesn't let Helertia get away with this.
Miria: Indeed. Helertia had just violated so many protocols here.
Jaxtom: SCREW THEM!! IF THEY HAVEN'T STOPPED HER BEFORE, THEY WON'T STOP HER NOW!! I won't rest until that smug bitch and those ungrateful fools pay for using me as a puppet to-
Wenby: OH WOULD YOU JUST GET OVER IT?! (She created an energy blade from her arm similar to Black Goku's and inflicted a U-shaped scar on Jaxtom's face, shocking the heroes!)
Jaxtom: YOOWWWWOW!! (He covered his face and kneeled on the ground) OHHHHHHOOOOOOOOA!!! SON OF A BITCH!!! (He showed his scar) MY FACE!! (He saw that everything he tried and worked hard for is in ruin) No, no, no... I can't lose like this... Not when I'm so close... And not at the hands... OF A BUNCHA IDIOTS!!! I could have saved, this company! I-I could have actually restored, order! I wasn't supposed to lose, by the hands... Of a BUNCH OF CHILD-KIDNAPPING BRAINDEAD BLIND JACKASSES LIKE YOU!!! I WOULD'VE BEEN OF GREAT USE TO THIS SYSTEM AND COMPANY!!
Iago: Much as I want to call out Wenby for disfiguring you, whining about it isn't gonna make us agree with you outside of understanding the method behind the madness! Also, STOP SAYING WE KIDNAPPED YOUR DAUGHTER!!
Gazelle: And please be reminded that otherwise, we were not against your dreams and desires to prove your critics wrong. We have no intention to side with them. But you are a murderer! Sure, your kills didn't turn out real or were negated by digital resurrection, but you were WILLING to kill innocent people, just to scare us away. THAT'S why we had to do this.
Pang Bing: Helertia may've been no better than you, lying to us all and committing massive conspiracy, but who's fault is it for enabling such?
Spyro: It wasn't like Helertia was directly controlling you! Alot of what happened, IS your doing!
Cynder: It is a GRAVE mistake to do that to us and expect to get away with it.
Jaxtom: MAN THAT SELF-RIGHTEOUS CRAP'S GETTING ANNOYING NOW?! FOR THE LAST, FUCKING TIME?! I DID WHAT I HAD TO DO, FOR THE GOOD OF ANYONE!! If people just looked past that, I could've been great. COMPARED TO THE REST OF THE SCUM OF THIS SYSTEM, I, AM THE GODDAMN HERO HERE!!
Icky: "Oh sure, good on ya for busting some zealot-nuts and an apologist idiot, BUT EVERYTHING ELSE HAS BEEN A DUMPSTER FIRE?! Look, maybe your dad shouldn't've been a total jackass with you and bow to peer pressure from utter jackasses, but did you HAD to lash out at the rest of your family over the sins of the father here?! Is what you did, REALLY any better than how the U-Tards were running things?!"
Jaxtom: YA THINK I WANTED THE SYSTEM TO GO TO SHIT AFTER I REMOVED THAT FAILING GOVERNMENT AND THE U-TARDS?! I WAS GOING TO FIX EVERYTHING?! I JUST NEEDED THE VAULTS FOR THAT?! I... It's not fair! IT'S JUST, NOT FAIR!! My creations, ALL OF THEM, were practically an army worthy of the Gods! How- HOW IN THE CLUSTER HAVE YOU BEEN ABLE TO DEFEAT THEM, WHETHER BY MY COMMAND OR THAT LANKER'S?!? YOU'RE ALL A BUNCH OF BOONIE-MISFITS WHO GIVE HEROISM A BAD NAME TO BOTH OUR UUNIVERSES!! SOME OF YOU DON'T EVEN HAVE POWERS OR WEAPONS, OR EVEN AN ADEQUATE PURPOSE TO EVEN BE IN A HERO TEAM!! And yet..... YOU JUST SURPASSED AN ENTIRE ARMY LIKE IT WAS A DAILY ROUTINE?! I can accept that happening to a falling trend of a villain organization or whatever joke natives you face, BUT ME?! I'M TOO BIG TO FAIL!!!
Icky: Wall Street felt the same way before the Stock Market Crash happened.
Fidget: So did the Titanic. Unsinkable my ONLY FOOT!
Shifu: Your actions do not justify your reasons, Jaxtom. You betrayed your own family, your father's ill-actions aside. You tortured your own daughter and tried to excuse it as necessary evils. You self-imposed an illusion that everyone else is wrong and you are right. You forced your views on everyone. That does not make you a hero. But calling you a monster, would be deemed disrespectful to monsters.
Jaxtom: MONSTER?!? You... You blasted idiots! My work could've brought PEACE to this system AND beyond! No more dangerous creatures, no more villain dystopias, no more chaos, no more incompetent governments that would ENCOURAGE that kind of s***, NO MORE GODDAMN ANYTHING TERRIBLE!!! Armatage could've made everything better... The UUniverses... It could've been PARADISE!! WAS A SMALL PRICE, TOO MUCH TO ASK?! WAS I JUST TOO AWESOME FOR YOUR SORRY, OVERGLORIFIED- (Nytrox bit his tail as he Tom screams)
Xandy: THANK YOU! If I had to listen to him whine like a bitch any longer, I WAS GONNA TEAR MY OVARIES OUT!!! Good boy, Nytrox.
Jaxtom: AAAAAAAAAAHAHAHA!!! BAD TROGGY, BAD TROGGY!! STOP BITING MY TAIL!! (Jaxtom flailed around trying to get Nytrox off, only to be grabbed by Xandy)
Xandy: Oh, and another thing... THIS, is fer trying'a mess with our minds in more ways than one, Jax-ass! (She gave Jaxtom a very painful punch that left him with a stupid smile on his face as some teeth fell out, then fell flat on his face, as Nytrox swung from his tail and quadruple flipped and landed on his back perfectly as fanfare played and Icky, Iago, and Trixie gave perfect ten cards, although a random Russian judge gave a 9.0, as Jaxtom moaned)
Gazelle: "DANG IT, XANDY, DON'T SNOOP TO WENBY'S LEVEL?!"
Xandy: "OH JUST LET ME COPE, MISS POLITICAL CORRECTNESS?!"
Wenby:... You know, you could've let me have a shot at him!
Xandy: Wait for it... (Jaxtom wobbly got up as Nytrox got off)
Jaxtom: (Moans)... You guys, all I wanted was to- (Wenby punches him harder, leaving him with a stupider face, knocking him out a bit longer)
Wenby:... It's not killing him for good, but, IT FELT WAY BETTER!!! And I know some of you were not fans of the disfigurement, BUT HEY, at least be glad I kept to NOT killing him! At least allow me compensation here! (Crappshoot teleported in with a cake)
Crappshoot: Hey boss, I got your Victory Cake like you asked, your favorite flavor too and- (Sees Jaxtom defeated)..... I think I better change this into a "Defeat Cake" to make him feel better instead.
Icky: Thanks for not telling him about the Berzerkase thing.
Crappshoot:... Oh... Well... I guess it's safe to do this then... (He splattered the cake on his face) I ALWAYS HATED YOU, ASSHOLE!! SUCK IT! I QUIT HARD!! LIVE WELL AND SUCK IT!! (He teleported away)
Icky: (He laughed) I like these bots.
Shifu: If we are done with these shenanigans, we must find Helertia and stop her illegitimate ascension to power.
???: That won't be necessary. (Blaeke and Wusamble arrived from a teleporter)
Blaeke: I discovered her conspiracy as soon as I heard someone was impersonating me.
Wusamble: Exactly. Believe us when we say, that dishonest biddy will be taken care of soon enough by a special friend.
Helertia's Downfall
Unknown Location
Helertia was leading the Phaseforce to where a mysterious hooded figure waiting for her was seen.
Helertia: "Behold, our glorious plan as come to fluition! Soon, I will become rightful president of the system! Everything is finally paying off!"
Figure: "Actselly.... The intention was never to help neither you nor Jaxtom. (General Roxxon appeared and grabbed Helertia.).... It was to bring forth the heroes that would help restore a race lost to this lifetime."
Helertia: "Wha, wha, Roxxon?! But you were dead?!"
Roxxon: "Did you seriously think I had sueinsideal tendingcies? It was all part of Huncus and Armtamage's plans to not only bring Jaxtom down, but to get your conspiracting ass out in the open!"
Figure: "And it ultamately paid off. Jaxtom's madness will end, and yours will never prosper."
Helertia: "You, you, YOU CAN'T DO THIS TO ME?! What about bringing the Urdianian tec back?!"
Figure: "That will still happen, as they are intended gifts. But I rather it be done by a ruler who will do it in a moral way. No more ethicist, nor radicalness ways."
Steelea: "Basicly, Madam President..... You been had."
Wolholm: "Yeah. In fact, Phaseforce never lost it's funding from the corperations. It was a ploy to get you and Jaxy to take the bait. And ya fell for it like suckers! But, if it helps, it's not exactly the end of your path to presidentcy.... It's just that she wants it to go in a way that your not a malmitulative bitch about it. So, off to a reform tank of Mieberian Origin ya go, Lanker!"
Helertia: "YOU CAN'T DO THIS TO ME?! I AM THE FUTURE PRESIDENT?! (Roxxon and the Phaseforce marched away with Helertia dragged) YOU CAN'T DO THIS TO ME?!"
Figure: "..... Great things are finally coming to this troubled system. (The figure vanished.)"
Phaseforce HQ.
The heroes were seen with both Vault Seekers and the Phaseforce.
Icky: "So, all that being loyal to Jaxtom shit was just a ploy to use the guy to get the Urdian tec be shown in the way intended to be done, by Helertia, but really being loyal to her was apart of the major corperations and an unknown sage's plan to get rid of both of those two?"
Roxxon: "We know this is hard to understand, but it's better then any of those being allowed to cause trouble in an uncontroled evioment."
Icky:... Wow, producer, way to pile up excess plot twists here. (A Anvil was hovering over him) NOT to say they were bad or anything, it's more like, they just showed up without a heads up. (The Anvil vanished)..... Whew!
Iago: "Well to be fair, it's at least better then it just being Jaxtom. I mean, there's nothing wrong with only being the obvious villain, but thing is, he was only pretty much copying what Handsome Jack did, so, having a story centered around a clear-cut villain already based on another villain doesn't hold the excitment for long."
Rollund: "Though, as much as I understand that Helertia was being dishonest with us, she didn't had wrong reasons behind what she did. Just the wrong mindset."
Steelea: "Well your in luck. The big bosses are merciful enough to give her a Mieberian Reformation Tank bath. She'll be proper President Material before you know it."
Qoola: ".... But, this, doesn't make sense?! Why didn't you and everyone else say anything?!"
McGlume came in covered in banages.
McGlume: "Well gee, maybe that's because we have to keep our cover as actual lackies of Jaxtom in order for this to be successful, smartasses?!"
Sandy: "Well yeah, but ya didn't had to try too hard at being convincing?!"
Wolholm: "Ha! Try actselly working for him! That smugass little dork is hard to impress!"
Qoola: "But, but, but, then that makes rebeling against all this pointless?!"
Roxxon: "Not nessersarly. The anonamus sage intended all this nonsense to bring out worthy heroes. The only flaw is that you guys took your sweet time."
Lord Shen: ".... Well, I suppose it's comferting to know that there never was any real danger here. But it would be nice to know what this sage intended for all this!"
Steelea: "She insisted that's for something you'll know soon enough when this sage does need you."
Qoola frowned and pouted.
Gazelle: "..... Steelea, I know everything you did was only part of a very extreme way to attract heroes, and to dispose of undesirables, but.... Your sister is greatly hurt that this happened at all."
Steelea: "Look, the sage warned against letting love ones in on it to avoid the plan falling apart on it's ass."
Po: "Well yeah, I mean, we can't have Jaxtom figure out that you guys weren't really with him! But Qoola, and several others, were honestly hurt! I mean, sure, they were never in true danger, but, those people, Qoola espeically, still felt like their lives were played with for something that wouldn't come soon enough!"
Roxxon: "Once Helertia is completely reformed of her undesirableness, we'll soon enough make amends to all of those people."
Gazelle: "Well, (Qoola was leaving)..... Qoola needs it most of all."
Transcript
Intro Theme (Cage the Elephant- Ain't No Rest For The Wicked)
Coming soon...
Chapter 1: The Story of Uridia/Mugioh Convention
Chapter 2: Planet Gruy/Armatage and Huncus Corporations
Chapter 3: Captured and Rescued/Huncus Rebellion
Chapter 4: Meeting Small Sauce/Arrival of Deadpool
Chapter 5: Welcome to Fyregem/Laricia and Aotho's Plan
Chapter 6: Finding the Vault Keys
Chapter 7: Raid on Digistruct Industrial Park/Freeing Wenby
Chapter 8: Phaseforce Headquarters/General Roxxon/Revelations
Chapter 9: Final Battle on Hero's Peak
Epilogue
Material
Songs/Music/Material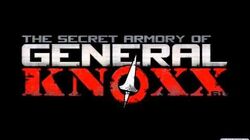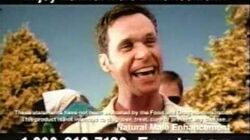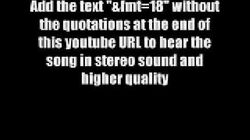 Community content is available under
CC-BY-SA
unless otherwise noted.