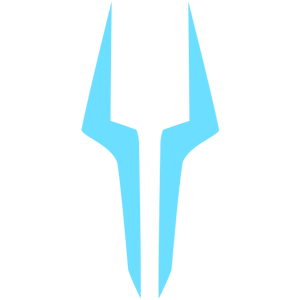 The Storm/Heaven Clan
were a clan of yeti-Eqsed Satyrs that were the created desiples of
Lord Order
 that were intended to be the enforcers of order and peace that were meant to keep Equestia and Beyond in check in an event of the Alicorn Gods absince or downfall, but alas, 
Lord Chaos
 desided to be a real plan wrecker and tainted the clan to have conquest happy quilities that compromsies Order's intended vision, making the Clan more ruiners then preservers. Even dispite devients that either partically left their ways or became radically different then the clan, the majority of them are still consistent congurors. This family of powerful Satyrs who are unique in one way or another, but they always traditionally carry the ability to manipulate weather along the side, as each member's staff is designed to steal magic and grant the user the power of whatever magic they steal. They have apparently been the reason why many lands outside Equestria are hostile and represent real life more than Equestria. Since the Chaos Wars left many lands independent since the ponies all centered themselves to Equestria, leaving other creatures, sentient or otherwise, to claim what was left, the Storm Clan in their homeland of Pana took advantage of it, conquering countless lands, yet Equestria proved problematic as ponies were the purest creations of the deceased Alicorn Gods, and could pose a possible threat.
Clan Members
Gallery
Community content is available under
CC-BY-SA
unless otherwise noted.