Uridian planets with the biggest vaults and most dangerous of secrets have been found and sought by people worst in technological ambition than Jaxtom, in the 'fairytale' system called the Prometheneana System. But it's not necessarily for the same reasons. Cleanse Co. is an anti-Uridian Vault Company that is basically an extreme splinter cell evolution of U-Ter, the same ethicist regime that caused all of the problems to begin with, but they evolved to outright destroy the vaults in deeming the gifts too sacred for 'a tainted world', deciding that if the tech can't be treated with reverence and left be, then it must be destroyed, as the company's leader, Archie Bishop Cleanse, deems getting rid of the Uridian tech as the only way order can be restored to the system. Thus he hires two Patutle twins called the Calyptus Twins, mercenary attention-deficit annoying Omninet celebrities who have taken over a newfound cult called the Spawn of the Vaults, which formed after the Banditry Movement was destroyed abruptly by Deadpool per request by Helertia. Thus when Deadpool learns about this and tells the Lodge, HA, and Vault Seekers, and even gets a little worried that the SOV forming is his fault, despite defying the orders of Phaseforce's newfound commanding executive General Lector and his New Uridia Squad who aims to reintroduce law into the Beofynzeny System, they end up going to this unknown system via Sanctuaria, which has been converted into a large spaceship, and meet new and old friends and enemies including Troge's new pet Gorebird and the rescued chick of Bloodbeak Klawon, the return of Vawghner who was now a washed-out former bandit leader, an annoying but misunderstood Enanm and Censen apprentice named Ave, Ires who is now Bilge's girlfriend, an inventor stuck in the body of a robotic rebuilding of his childhood stuffed animal named Bale, a Qwerd interuniversal smuggler named Clayme, a Jellog weapon smuggler named Elocco, a crazy Raptcock mercenary named Lawelle, Tannock's crazy RvB Dr. Grey-style sister Guly Tannock and her Sartax raptor experiment friend Marl, a Magtury machine containing the conscience of Tryon DeLuxe, the first Vault Seeker in history, the spirit of the first Censen in history Phasel, and four new very ambitious Vault Seekers: a macabre gunslinger female Joppa with a cool powered mech named Mosey, a biomechanical Sub-Omnican with a plethora of bloodthirsty pets named FL4X, a female censen named Amylase who can summon six energy arms, and a badass Poulkey with a Uridian drone named Zoney. But there's more trouble for them as the Calyptus Twins are hunting our heroes for Cleanse Co's offered bounty, aside from many others including a Shamba virtual Uridium cartel boss named Joel Violaris, a very silly and very cunning brother of Elocco named Elemenctin Jr, the Brachotops brute boss Sylmestro, and a Wgulody space pirate named Captain Tauncst. The Calyptus Twins aim on stealing all the Vault secrets for themselves, and using them to annihilate all bandits and outlaws in the systems and beyond, as they got their parents and family killed. But on top of that, there is also the issue of the Uridi-Titans potentially being summoned in an angry response to the Uridian technology being destroyed and would destroy all life for such.
Scenes
Prologue: Deadpool Breaks The Banditry
A Large Grutt Palace was seen....
Inisde, Gozzog was seen frustrated and angerly pounding the table!
Gozzog: "I, AM, SO, MAD?!"
Macbone: "Would this be about what happened to Mad Man, Baron Farseam, and Spaz-Attack?"
Gozzog: "I've been over the Shorshank thing! We have a NEW issue?! It's about my brother?!"
Blobe: "Ugh, the Jaxtom fan-grutt? What about him?"
Captain Farseam: "Look, if this is about what Lox did this time, remember what we said that it's better to ignor-"
Gozzog: "No..... It's not what Loxie had done is what upsets me.... (Brings up a wet redden box).... IT'S WHAT SOME SCHMOE DECIDED TO DO TO HIM IS THE PROBLEM?! (Tips the Box over to reveal the decapitated head of Loxxoll himself, surprising the gang of heathens!)..... Whoever the troglodyte is, he managed to be even sicker then Bleeder?! HE KILLED A MEMBER OF MY FAMILY, AND HAS TO BE PUNISHED FOR IT?!"
Butcher: "Wait, but, we thought you hated Loxxoll the Corporate?"
Gozzog: "MORE SO FOR HIS ACTIONS AND BRINGING ATTENTION TO OUR FAMILY?!"
Scavymaster: "But what about that rivalry thing you two had?"
Gozzog: "Oh what? Can't brothers have brotherly feuds without hate being involved? I mean, don't get me wrong, the fat slug can irritate me sometimes, but..... THAT DOESN'T MEAN THAT, THIS, (POINTS TO THE HEAD), IS THE HAPPIEST DAY OF MY LIFE?! I DON'T QUESTION THE RELATIONSHIP STATUS BETWEEN OUR FARSEAM AND THE BARON?!"
Captain Farseam: "I be admitting that I don't have it so great with fancypants Xector meself. He always relies on that stupid mech, and now look where he be! Still stuck on that prison with his mech captured!"
Gozzog: "Point is, while I don't deny, that I didn't had the greatest relationship with Lox, that didn't meant I wanted to see, THIS, happen to him?!"
Vrat Lord: "So, it's more of the matter of principle that any of your Grutt clan has been harmed at all is what aggravating you?"
Gozzog: "Exactly! I want, the anus-mouthed animal that did this to Lox, be hunted DOWN for this?!"
ProSiniter: "We'll see about having our gangs keeping an eye out for the scum that did this."
Kromn: "We'll post up ads to get outside crooks' attention and offer a reward to hunt down the dick who did this!"
Sludge: "If I find the guy who did this, I'll break his bones, and break the dust MADE from the bones?! I'll even personally rip off his genitals and crush it with my hands?!"
MacBone: "Boss, can you please not make this disgusting?"
Gozzog: "..... WHERE'S MUSCO?!"
Nine-Fingers: "Oh worry not, Goz, you know how Musco likes to be fashionably late for things and wha- (Suddenly, the door opened to reveal Musco..... Just standing there)......"
Gozzog: "..... Oh, NOW the leader of the "Badass Guild" finally graces us! Took you long enough, you mistake of the Amatage and Huncus! As you can see for yourself, my brother is dead, and I want all guild members to be at my side and- (Realises that Musco was still motionless.)...... Oh good grief. I know you suffer from a brain injury, BUT I NEVER PEGGED YA FOR BEING BRAINDEAD?! (Approaches Musco) Do I have to start snapping you out of it for every time you- (Lightly touches Musco, and suddenly his head falls off and right into Gozzog's hands) EEEEEEEEEEEEEEEK?! AIIIIIIIIIIIIEEEEEEEEEEEEEEEE?! (Freaks out and plays hot-potato with the other crooks, some of them freaking out, while the Vrat Lord just held it and stared at it)..... HOLY SHIT GUYS?! THE FUCKER'S KILLED MUSCO?!"
Vrat Lord: "..... Well, as representative of the Vrat Guild, and prime conisour of all things dead..... Waste not whatnot. (Starts voring the head of Musco, of which it was seen that a crude bomb with Deadpool's symbol on it was seen inside the neck cavity of the fallen Musco)"
The other crooks gasped!
Gozzog: "..... HIT THE DECK?!"
Gozzog and most of the other crooks took cover, but a still feasting Vrat Lord and a too drunken Bloobe and his brother Glooge.
Vrat Lord: "Nom, nom, nom- (Finally notices the bomb too late as it started to beep) MMGH!? MMTH MTH MMTC-"
A dramatic explosion occurred as Vrat Lord and the drunken fools got vaporized and reduced to burnt corpses!
The Explosion destroyed the meeting room, leaving fire on the trapastry.....
Even with Cover, Gozzog and the banditry guild leaders still suffered some burns....
Captain Farseam: "..... Well, Vrat Lord and the two drunk brothers died as they lived.... A mindless scavinger, and drunken fools."
Gozzog: ".... Aww crap, LOX?! (Sees that the head of his brother is now roasted and burning)....... First my brother, NOW FOUR OF MY TOP GUILD LEADERS?! THIS IS WORSE THEN BLEEDER NOW?! This makes Bleeder, LOOK LIKE KRAAN?! THAT, TEARS IT?! THAT GUY IS DEAD?!"
Voice: "You're only half right. (Suddenly, the body of Musco was pushed down, reveal Deadpool in a sauve fancy suit)....."
Deadpool: "....... (Like James Bond) The name's Pool.... Deadpool."
MacBone: "Wait..... I heard of ya..... You were the guy that helped them Lougers and the HA ruin Jaxtom's hold on the entire system!"
Nine-Fingers: "Hence why Helertia started to bring law back into this garbage system?!"
Captain Farseam: "I admit no fondness for Jaxtom meself, espeically not after how badly his U-Surrection thing went, but by golly, for as much as he whined about ethicists not letting him share Urdian tec, his tantrum was the greatest things that happened to us?!"
Scavymaster: "His dramatic episode lead to the law of this system to be deader then dust when he took complete control of all enforcers and turned them into a private army?! It was like Beofynzeny had it's own private VA going on, exlusively for guys the VA wouldn't wipe their asses with, like US?!"
Trash-Head: "So you were the one that killed Gozzog's brother, huh?!"
Mad-Doggard: "Well now you're in a SHIT-STORM for killing Musco, Vrat-Lord, and the McCanister Bros.! You're gonna pay for what you- (Deadpool suddenly began to spin around, got to Mad-Doggard's position, and grabbed him, now dressed as a veterinarian holding a needle)!"
Butcher: "HEY WHAT THE HELL DO YOU THINK YOU'RE DOING?!"
Deadpool: "(Canadian Accent) Oh real sorry eh, but your dog-thing seem to have contracted an incurable strain of rabies, he'll have to be put down!"
Mad-Doggard: "(Makes a scared face)..... BUTCH, HELP, HELP, HEL- (Deadpool injected the needle filled with euthanasia as Mad Doggard just stopped)..... (He dropped to the floor and stopped moving)......."
Butcher: "..... Sholscoe? SHOLSCOE?! SPEAK TO ME, MAN?! SPEAK TO ME?!"
Deadpool: "(Uses a boombox to play "In the Arms of an Angel")..... This is why I don't recommend being a vet, kids."
Meat-Stick: "........ (Readies weapon) You, sick son of a- (Fires rapidly at Deadpool, that though the lasers hit him, Deadpool still stands. Deadpool even started to get annoyed and impatient with Meat-Stick attacking him, as eventually Meat-Stick ran out of ammo)...... What, the fuck, is going ON HERE?! I SHOT HIM UP SO MUCH HE SHOULD BE LIKE A KRAANSMAS TREE WITH LIGHTS, WHY IS HE STILL STANDING?!"
Deadpool: "(Regeneration heals wounds) Don't ya just love regeneration and healing factor?"
Meat-Stick: "..... I think I'd like to surrender now please- (Deadpool pulled out his own weaponry cartoonishly) HOLY SHI- (Deadpool fired so many weapons at Meat-Stick it vaporized him to dust) EEEEEEEEEEEEEEEEEEEEEEEEEEEEEEEEEEEP?!"
Blind-Eye Jack: "MEAT-STICK?! NOOOOOOOOOOOOOOO?!...... I mean, don't get me wrong, everyone pretty much hated him, but I had been using his Holo-Stream Account, and while I'm not crazy for Game of Kings, I DID got hooked into Mimsy++'s The Lone Phend Bounty Hunter, based on a real story about this rough Phend Bounty Hunter adopting a human baby and- (Gets Vapersied the same way by Deadpool) FUUUUUUUUUUUUCK?! (Turns to dust)"
Gozzog: ".... Oh crap?! He's unkillable?! AND WELL ARMED?!"
ProSiniter: "..... Remarkable..... It's one thing he brought down Musco effortlessly, and another that he played a role in causing the downfall of Jaxtom's Reign, but to survive from that barrage and to kill so effortlessly? This is an even BETTER weapon then Musco ever was!"
Trash-Head: "YA DO REALISED HE JUST KILLED SOME OF OUR GUYS AND LOX, RIGHT?!"
ProSiniter: "Hear me out, fellow guild members! If we can capture this regenerative beast and turn him into our greatest ally, we can effectively take over the entire system! We-"
Deadpool: "Ohhhhhhh no! I'm not going through another scenario that caused "Deadpool Kills the Marval Universe" to happen, NEVER again?! So many Deadpools got KIA'd from that mess, not to mention the temporary deaths the Marvel Universe had to go through for the story?! Noooooo thank you, asshole?! (Pulled out a Sniper Gun and sniped ProSiniter's head cleaned off, killing him)....."
Captain Farseam: "(Pulls out flamethrower) THAT TEARS IT, YOU ABOMINATION OF A HUMANOID?! TIME TO ROAST LIKE VRAT LORD AND THE DRUNKARDS?!"
Deadpool began dodging and "Woop"ing, dodging Captain Farseam's flames, causing Farseam to accidentally set Sludge on fire!
Sludge: "AHHHHHHH?! AHHHHHHHHHHHHHHHHHHHHHHHH?! AHHHHHHHHHHHHHHHHHHHHHHHHHHHHHHHHH?!"
MacBone: "BOSS?!"
Sludge began to panic and try to get the flames off, began to run in the process, jumped out the window and fell down, burning to his death like a giant fireball!
MacBone: "BOOOOOOOOOOOOOOOOOOOOOOOOOOOOOOOOSSSSSSSSSSSSSSSSSSSSSSSSSSSSS?!"
Sludge's fireball fell into the fuel pit of Gozzog's lair, exploding in a fantastic display and set everything ablaze, causing many of the guild's non-leader members to run for it and escape the blaze!
Gozzog: "MY BASE?! MY BEAUTIFUL CRIMINAL ENTERPRISE?! (Grabs Lox's burnt head) MY EVERYTHING?!"
Boom: "CAPTAIN, STOP?!"
Blast: "YOU'RE MAKING THINGS WORSE?!"
Captain Farseam: "SHUT IT, YOU TWO EXPLOUDSION FACTORIES?! (Deadpool aimed his pistol at the fuel-tank of the flame thrower while Farseam was distracted) I BE KNOWING WHAT I AM DO- (Deadpool fired the gun, which hit the fuel tank and exploded in a fantastic display, sending the flying burning carcass of Farseam at his screaming first and second mates, of which the body crashed and another fantastic explosion occurred due to all the bombs the duo wore, destroying the room in a blaze of glory and blasting the roof off)?!"
Butcher, after mourning Mad-Doggard, began to get extremely mad, and got up.....
Butcher: "GET READY TO LEARN WHY I CALL MYSELF BUTCHER?! (Butcher charged at Deadpool screaming?!)"
MacBone charged in screaming too, wanting to avenge Sludge!
Deadpool calmly stood still as the two were charging, even took a quick read of a book and checked his emails on his iPhone for abit.
When Butcher and MacBone finally got within reach, all the two got is katana diskabob'd in the guts, curtesy of Deadpool, as he split kicked the slain Butcher and MacBone off like they were nothing!
Scavymaster: ".... SCREW THIS, SCREW THIS?! I'M GETTING OUT OF HERE?! (Runs like a coward as do his followers)"
Deadpool was playing on the Nintendo switch, then, without even looking, tossed a blade at the direction of a burning beam, causing it to tip over, as it shadow casted over Scavymaster, Trash-Head, Papa Trausch and Rudy Sheldon!
Scavymaster managed to dodged quicker than his unlucky followers as the burning beam crashed into the trio, killing Rudy and Trausch instantly, while Trash-Head was still barely alive!
Trash-Head: "BOSS?! HELP ME?! PLEASE?!"
Scavymaster: "..... Help you? YOU COULDN'T EVEN DODGE A SLOWLY FALLING BEAM?! I'M NOT GONNA RISK MY ASS FOR THAT PSYCO NINJA TO KILL ME, (Deadpool was slowly sneaking up on Scavymaster, holding his hammers, and doing a shushing gesture to the audience, of which Trash-Head looked in horror) JUST TO SAVE A SORRY- (Deadpool dramatically smashed the hammers together into Scavymaster's head, crushing it like a pancake, as Scavymaster fell down)....."
Trash-Head: "..... PLEASE?! HELP ME?!"
Deadpool: "..... Honestly, I was supposed to kill you anyway, so..... Enjoy knowing what it's like to be a BBQ. (Leaves Trash-Head to his fate)."
Trash-Head: "..... NO, NO?! NOOOOOOOOOOOOOOOO- (Debre falls and covers up Trash-Head, sealing his fate)"
Kromn: "(Gets to Gozzog) BOSS, PLEASE?! WE NEED TO ESCAPE?!"
Gozzog was phathicly crying as he was cradling his brother's head.
Nine-Fingers kept disturbing claim in all this, as he brought Phala and Anges, his two pet Skrags, to his side.
Nine-Fingers: "..... (Laughs confidently and slightly deranged).... Never send amateur hours to deal with an Ezzoy's job. PHALA, ANGES?! ATTACK?! (The two creatures did so)
Suddenly, Deadpool brought out doggie biskets, which got Phala's and Anges' attention! The two start behaving like puppies for them and rolled over!
Nine-Fingers was surprised!
Deadpool was seen petting the pacified Skrags.....
Deadpool: "..... What can I say? I'm a sucker for animals. I do have a dog ya know. (Brings up a jar of steak sauce, dumps it all-over Nine-Fingers and got him covered, which thanks to the flames, made him irresistible to his now-former pets).... Sic'm."
Nine-Fingers: "(Backs away from the Skrags) Wait, wait, wait, I'm your master?! WAIT, WAIT, WAIT?! (Phala and Anges pounced onto a screaming Nine-Fingers)?!"
Kromn looked in horror as the sound of chomps and chews were heard with the sound of splatter!
Eventually, it stopped, and Skrags came back with Nine-Finger's dripping collar in one of the Skrag duo's mouth, giving it to Deadpool.....
Deadpool took it and began to spinning it around as Deadpool started to whistle the "Steamboat Mickey" theme while spinning the collar. Then he turned his attention to Kromn, and the location of the deludedly sobbing broken Grutt.
Kromn: "..... Why?! WHY DO THIS TO US?!"
Deadpool: "Ehh, I'm a bounty hunter. And you guys, have alot of pretty pennies on your asses. Just here to do my civic duty and collect."
Kromn: "Wait, wait please?! Whoever is paying you to seek out us, I'll triple it, if you spare me and Gozzog! We'll, we'll leave Beofynzeny and never come back?! You can just say we died in the explosion you caused and you finished off the survivors?!"
Deadpool: ".... Yyyyyyeeeeeeeeeaaaaaaaaaahhhhh, I don't think you guys can outspend the giraffe-dactyl lady."
Kromn: "Giraffe-Dactyl lady, wha- (Realises what he meant).... HELERTIA PAID YOU?!....... Aw, crap, I can't top that bitch?! (Deadpool and his new Skrag friends get closer) No, no please, stay away from me! No, no, NOOOOO?!"
Later.
Kromn was tied to a delusional Gozzog and on an escape pod, sitting at the top of a slide over the burning fuel pit.
Gozzog has his own brother's head stuffed into his mouth as Gozzog was too mentally broken to noticed and cried!
Kromn: "..... PLEASE?! PLEASE DON'T DO THIS?!"
Deadpool: "If ya can't handle the Deadpool time, don't do the crime. Later! (Kicks the tied duo down the slide as Kromn screamed while Gozzog still cried, as the duo slid right into the pit, fell in and their fate signified by a small explosion!)....... Bounties, earned. GOD I love AUU Borderlands."
(MSM): Wow. He killed them easier than I can kill their Borderlands counterparts.
Deadpool: Can your PCs regenerate?
(MSM): Not without healing shields, no.
Deadpool: There you go.
New Haven
Helertia stared satisfied to see the smoke arising from the burning lair of Gozzog's, as Deadpool was seen anxiously waiting approving sitting on a chair.....
Deadpool: "Soooo..... I took down your "Banditry Movement" problem this place had.... We're good?"
Helertia: ".... (To Deadpool) Pleasure doing business with you, (Brings out the suitcase of money), Mr. Deadpool."
Deadpool's eyes turns into dollar signs!
Later.
Deadpool and his new Skrag companions rested by the campfire as Deadpool admired his well-earned blood money....
Deadpool: "..... Well Deadpool, ya toppled an entire set of criminal guilds that were plaguing these people for awhile now, and ya scored sweet moolah in the process. I did my Killclaimer status GOOD today."
Demiurge appeared before Deadpool with a stern, disapproving face.
Deadpool: ".... S'up?"
Demiurge: "..... Deadpool, I'm here to complain about the, ethic concerns about how you brought an end to Gozzog's criminal enterprise."
Deadpool: "Oh come on, alot of those guys were irredeemable bastards anyway, what's the harm?"
Demiurge: I think we both know the harm.
Deadpool: Oh come on, this is AUU Borderlands. People kill each other more than people in ancient history.
Demiurge: Okay, what is this 'Borderlands' you speak of?
Later...
Deadpool: (He and Demiurge were on Pandora) VOILA!
Claptrap: DAMMIT, DEADPOOL, WE TOLD YOU THAT WE DON'T WANT YOU HERE!!!
Deadpool: Oh, I've been here a million times, took down enough bounties and traded plenty of guns here. It's like an addiction. (He killed more bandits as Demiurge watched)
Claptrap:... You have to deal with him now too, huh? You're a sad interdimensional alien community, and you have my pity.
Deadpool: (While killing some more bandits) Oh, and Claptrap, tell Moxxi I said hello! MRROW!
Uridia
Deadpool: See any difference?
Demiurge: ".... This isn't the matter of Beofynzeny baring an unfortunate resemblance to that specific other-universal world! Look, by all means, I bare no love for the Banditry Movement, and I got where Helertia was coming from in how they were slowing down the system's recovery, but, even with the excuse that this system is not exactly of very good moral fiber, what you did was, beyond too much."
Deadpool: "Ya see, this is why I started to hang out here more often, that kinda complaining reminds me of the Lougers. They're like you but multiplied into an army of misfits!"
Demiurge: "Well understand that I am aiming to have Urdiain presence here restored someday, and if the plagues left-over from Jaxtom's tantrum have to be removed, I rather it be morally and under a justice system then your methods. I don't want the Urdiains to be encouraged to believe that your behavior is acceptable."
Deadpool: "Helly doesn't seem to mind me."
Demiurge: "Helertia has her own misguided behaviors I am still working out! And I do plan to call her out after I contend with you!"
Deadpool: "Ugh, here it comes, the big "You are Exiled" Speech."
Demiurge: ".... Actselly, given that you are not good with instructions unless they encourage your destructive behavior, no, this does not involve an exile that I am confident you won't obey anyway."
Deadpool was surprised.....
Deadpool: ".... Really? I typically end up exiled from a planet at this point."
Demiurge: "Instead, I will put you on an exemplary community service to contend with a problem worse than mere criminals. I trust you are familiar with U-Ter?"
Deadpool: "Ya mean, those whiny ethicist guys that screwed over Jaxtom's life so he went and screwed them back? I'm pretty sure Jaxtom creamed them all."
Demiurge: "Well, yes, he eliminated the original vanilla group...... But even Jaxtom was never able to locate a splinter cell that was based on that group."
Deadpool: "(Dramatic gasp)! You mean the bastards that didn't want people to have cool tec over misenterpratating the sacred gift thing, HAD A SPIN-OFF GROUP?!"
Demiurge: "To my dismay, yes. Originally, they were kept at bay by Jaxtom's rule, fearing that if they even so much as made an announcement to seek the vaults, it would just end with meeting with the raw ends of Jaxtom's forces' weapons the next day. Fear of Jaxtom retaliating kept them at bay.... But now, with him gone and de-fanged of his evil after the U-Surrection incident, Cleanse Co now feels safe enough to do their most deplorable sins: Destroying my people's tec."
Deadpool: "..... Wait, but, I thought the U-Tards LOVED the Udrian Stuff that they DIDN'T want that to happen."
Demiurge: "The Cleansers don't mean this out of malice. At least, not meant to be directed at my people. But it's because, they hate how unenlightened the universes are that they would sooner use Teadr 1 tec so misguidedly and selfishly, that they deemed it better that it does not exist if it's creators are not there to protect it from such mistreatment."
Deadpool: "..... So, basically, they're the U-Tards' resident dumbasses that they would destroy world-changing tec, because people don't want it to go to waste?"
Demiurge: "A crude analogy, but not inaccurate nor uncommon in Beofynzeny. Even the U-Ters felt they were a miscarriage from their legacy. They know that destroying my people's tec is no better than taking advantage of it, their own misunderstanding of my people's wishes aside."
Deadpool: "I know, it's a waste of your people's awesome toys."
Demiurge: "Well yes, the waste of my people's legacy IS a concern, but, a negated one compared to, something worse."
Deadpool: "..... Let me guess, trashing the stuff is gonna upset some cosmic monsters into a rampage and want to destroy all life over the disrespect to the technology somehow responsible for their existence?"
Demiurge: "..... You saw this coming, did you?"
Deadpool: "I read the episode's summary."
Demiurge: "..... Ahem.... You're sadly accurate. Cleanse Co's actions will upset, the legendary Uridi-Titans."
Meet Zoney, Mosey, FL4X, and Amylase
Sanctuaria III Landing Zone
Morco: Yeah. They said they just came back from Prometheneana Minor with news about... Something inside of Marl.
Laricia: And you're sure?
Morco: Uh, yes! I was just minding my own business riding the bus, and all of a sudden, these guys came in badassly...
Cutaway
(This played as the four were introduced Borderlands style: A Sub-Omnican with an army of Uridian wildlife named "FL4X the Beastkeeper, The Man With Monsters", a Joppa who leapt into the air and digitally summoned a giant mech named "Mosey DaCraze, The Miss With The Mech", a Censen (AUU thaumadyte) with Censen (AUU Siren) powers who summoned six fists named "Amylase Boukhezzer, The Censen Censen, IRONY!", and a Poulkey with a cybernetic eye, tech-gear and a Uridian drone named "Anzonthy 'Zoney' Traxler, The Poulkey With Packed Power". They tore up what used to be Fyregem still polluted with slag and fought off the bandit scum there)
Present
Morco: When they said they were looking for the Vault Seekers, I brought them here.
Laricia:... And you're sure we can trust them?
Morco: They seem TOO Lodgery to be untrustworthy.
Laricia:... Lodgery?
Morco: You know, like the Lodgers, they look misfitted and a- You know what, never mind. ALRIGHT, CHAPS, GET YOUR BUTTS OUTTA MY BUS! (The four came out)
Zoney: AHHH, what a bus ride, mate!
Mosey: I thought this guy was just driving us off a cliff!
FL4X:... Why would you think that? And why did we even need a bus when we had Mounty?
Mosey: Because those cavities SMELLED LIKE S***!
FL4X: It's internal cavities, what did you expect?
Amylase: Can we PLEASE focus? We came where we needed to go to.
???: AHHHH, THERE THEY ARE! (Morco and Laricia groaned as Bilge came in)
Bilge: WELCOME, NEW RECRUITS!
Laricia: Gods DAMMIT, Bilge, I thought we sent you to scout on the opposite side for SOV scum!
Zoney: ".... (Pulls out a bigass gun at the duo)..... I kinda thought we already had this discussion! We're NOT interested in playing NICE with Cleanse Co.! Your leader is an idiot that's gonna make the Urdi-Titans wipe out our universes?!"
Laricia: Wait, what?
FL4X: We have come to warn the Vault Seekers of a new threat.
Bilge: We're ALREADY doing all we can on the SOV, new minions.
Morco: STOP CALLING PEOPLE MINIONS! I DON'T THINK IT'S GONNA HELP OUR CASE?!
Zoney: We ain't talking about the durn SOV! We're talking about Cleanse Co., something I think you ambassador types know too well!
Mosey: Archie wants to find the Vault Keystone, the very life-key and catalog of all 88 Vaults in the UUniverses.
Amylase: Someone you know as, Marl, is that how you say it, whatever, seems to have the Keystone digitally stored within his internal circuitry.
Morco: "Well we're not with Cleanse Co., WE ARE THE VAULT SEEKERS?!"
Zoney: "Don't buy it! Real Vault Seekers don't need robots?! (FL4X stared annoyed at Zoney).... That aren't Omnicans, sub or otherwise."
Morco: "LISTEN GOOD, YA STUPID BIRDBRAIN, WE-"
???: SUUUUUUUUuuuUUUUP! (They all groaned angrily as holograms of two Patutle cyborgs similar to the Borderlands 3 Calypso Twins appeared)
Female Patutle: Looks like your four FINALLY made it to Sanctuaria... Or what's left of it after Lector's little rampage rescue.
Male Patutle: Wow, that must've been rough, having to destroy the flying city itself after he infected it with liquid nanometal.
Laricia: GET OFF OUR HOLONET CONNECTION!!
Amylase:... Are you two-
Female Patutle: Goddess Tempra Calyptus and my brother Thoy. Look at this, everyone. (They were broadcast from all over the Holonet forcibly getting everyone who saw it to groan) Looks like we have some new toys to play with. We already have ENOUGH to play with.
Zoney: ARE YOU RECORDING US?! Well, in that case, RECORD THIS! (He flipped the cameras off as it was censored)
Tempra: WHOOOA, THERE'S KIDS PRESENT!
Zoney: F*** THAT! You gave this to them by force, and you might as well get what comes with it! HEY KIDS, WANNA SEE WHAT A PENIS AND VAGINA LOOKS LIKE?!
Thoy: OKAY OKAY, CUT THE FEED! (They did that)
Zoney: Yeah, that's what I thought. We KNOW what you and Archie Bishop want.
Tempra: So you do. But hey, it's not like you can do anything about it.
FL4X: That's what you thi- (They both ended transmission)... Rude.
Mosey: But hey, good riddance.
Laricia: UGH! I HATE it when they hack the Holonet to plaster their stupid journey everywhere. If they're doing something evil, doing that is practically ASKING for authorities to come to respond.
Zoney: "Don't try to play innocent Cleanse Co. Ambassitors, yer in on it with them?!"
(Aotho): Everyone? Heads up. There's two spacecrafts appearing to our location.
Laricia: See? As if to illustrate my point. Those two are morons.
Bilge: Hey, come on. It could be other ways they found out.
Later...
SpongeBob/Miria: We saw the Holonet blogs.
Bilge:... Oy!
Zoney: "Oh great, MORE CLEANSE CO. IDIOTS?! (Readies guns) TIME FOR YA'LL TO LEAVE?!"
Banzai: "Hey, who's the chicken?"
Morco: "These idiots think we're with Cleanse Co."
FL4X: "Which your statement just confirmed."
Morco: ".... Ughhh?! WE'RE NOT WITH CLEANSE CO-..... Ughhhhh forget it?! I can count this as their refusal to help?! We don't need these dumb morons?!"
Amylase: "Oh sure, keep insulting us, that's TOTALLY gonna make us waste our talents helping you jerks wreck Urdian Legacies and upset the Urdi-Titans."
Mosey: "We'll see ourselves out. (The 4 leave)...."
Morco: "..... Good riddance."
Gazelle: "..... Look, I know they didn't give the best first impression, but we need to show them that we are not affiliated with Cleanse Co."
Deadpool: "I don't know, I feel like these guys are no strangers to random weirdos coming up to them to ask for favors and started to assume that anyone that wants to be around them is automatically with those Cleanse Guys."
Laricia: "Well that's easy. We need to defaced or ruin something of value of Cleanse Co and they'll believe otherwise of us."
Morco: "I don't know. I don't think they're worth it anymore, and that it might risk arousing Cleanse Co too soon."
Deadpool: "(With a detonator) Too late, I found one of the Cleanse Co buildings and filled with dynamite! (Detonates it as a distance explosion was heard!)"
Citizen 1's voice: "HELL YEAH, SOMEONE WAS BRAVE ENOUGH TO BLOW UP ONE OF THE STUPID CLEANSE CO. TURD BUILDINGS!?"
Citizen 2's voice: "AND IT WAS THE ONE WITH THE ARCHBISHOP'S 20-YEAR-OLD SON TOO?!"
Icky: "....... DAMN IT, DEADPOOL?!"
Morco: "YOU IDIOT, NOW THAT GROUP IS GONNA GO AFTER US?!"
Deadpool: "Ahhh, but at least those 4 guys will believe we're not with Cleanse Co anymore."
Morco: "BY MAKING US WANTED BY THEM?!"
Deadpool: "Oh they're bad guys anyway and nobody seems to like them!"
Gazelle: "BUT YOU NEEDLESSLY MADE IT PERSONAL WITH THE ARCHBISHOP AND MURDERED HIS SON?! THAT'S A DANGERIOUS FIRST IMPRESSION WITH ONE OF THE MAJOR BANDITOS HERE?! THAT COULD RISK HIM GETTING WORSE AND WE MIGHT NEVER BE ABLE TO REASON WITH HIM CAUSE OF WHAT YOU DID?!"
Amylase: (She teleported the four back)... WOW! I guess you weren't lying! You just blew up the residence of Cleanse's son!
Mosey: That guy was a mass murderer.
Deadpool:... Plus side, it was for a greater good.
Tigress: The ends STILL don't justify the means!
Deadpool: YOU'RE mean!
Zoney:... So... Um... If ya'lls ain't from Cleanse Co... Who are ya?
SpongeBob: Shell Lodge Squad.
Miria: Heroes Act.
FL4X:... Oh. You're the two outside hero groups who helped the Vault Seekers stop Awesome Jaxtom.
Deadpool: Ahh, yeah, good times. I only got in because I got into another rut on my world and gut up a guy impersonating me. But hey, I did the same back on Pandora.
Cutaway
Deadpool: (He was wearing a Psycho mask) YAAAAAAAHOO!! (He slaughtered bandits)
Present
Mr. Dodo:... Ahem. We must go to the Vault Seekers now.
Lord Shen: Indeed. Sanctuaria is right this way.
Morco:... Oh boy. Someone should probably tell them.
Lord Shen: Someone should probably tell us- (They saw that Sanctuaria was destroyed) WHaaaaaaAAAAAAAAAAAAAAAAAAAAAAAAAAAAH?!?
Willie: It did NOT look like this before. Did they, redecorate to look like it's destroyed?
Dr. Cockroach: (Sarcastically) Nooo, you think? (Seriously) IT IS DESTROYED!!
Missing Link: WHAT THE HELL HAPPENED TO IT?!
Morco/Laricia/Bilge: Weeeeeeellllllllllllllll...
Cutaway
It went something like this as a green plant-based commander with high-tech equipment and a plague of nanobots and liquid metal appeared and fought against the Vault Seekers.
Present
Laricia: Apparently my ex-boyfriend, Lector Locutus, a military war hero from my homeworld of Mag Ianati, the capital of weapon manufacturing in the AUU, came to 'rescue' me with my younger sister Guly, destroyed Sanctuaria, and hunted the Vault Seekers believing I was kidnapped. We couldn't save it because his liquid metal infection had already assimilated the flying city. Ierlith had to blow it all up. Though we DID convince him of the true story, he decided to cheat himself up a rank in the Phaseforce to help bring law and order to the Beofynzeny System so this doesn't happen again. Guly left him to be with us ever since.
Icky: "..... The fucking jackass!!"
Laricia: Hey now, let's be fair ro Lector, I was stuck here for years thanks to Jaxtom. I came to research the Uridians and look what happened. It was all just a big misunderstanding.
Monkey: A pretty devastating one at that. PLEASE tell me you guys plan to rebuild this city.
Bilge: Better! (Suddenly, the entire destroyed city was crumbled apart to show a giant spaceship similar to Sanctuary III) WHOA! I didn't expect it to be finished THIS soon!
Kowalski: GOOD GOLLY WOLLY!!
Sandy: WELL HOLLY WOLLY DING DANG REPEATED CUTAWAY LINE, WOULD YA LOOK AT THAT?!
Patrick: WE ARE! IT'S AWESOME!!
Morco: Say hello, to Sanctuaria III.
Hudson:... What happened to Sanctuaria II?
Morco: Scoot and Ellyra don't like to talk about it.
Deadpool: Huh, Scoot's alive? His OUU counterpart is dead on Pandora, so now his obese sister Ellie is in charge of his Catch-A-Rides.
Morco:... HOW similar is OUR world to yours?!
Deadpool: THIS is a direct ripoff of Pandora. Seriously, why does the AUU look like a ripoff alien reflection of popular franchises?
SpongeBob: I like to view it more as a "Homage" then a ripoff. Though I'm sure it's a story for another day. But still, WOOOOOW! YOU TURNED SANCTUARIA INTO A SPACESHIP!!
Icky: "Also, ya can't expect alternate counterparts to be 100% accurate to what happens in our Universes. I mean, in here, their Handsome Jack is more of a misunderstood asshole then what Jacky boy is, his "loyal" henchies have more nuances than just being a boss character to beat, and we discovered that the whole thing was just because Helly had daddy issues!"
Deadpool: "Adoptive Daddy Issues."
Icky: "Same deal, still not wrong. I mean, this system would only be a ripoff if it was one for one the same as Pandora."
Deadpool: "Okay, fair point."
Morco: "Oh, speaking of Hel, did you guys hear about what he made the red ninja nutcase do to the Banditry?"
Icky: "You kidding? Shen made the van enter ludicrous speeds to get to these universes FASTER when he heard that transpired!"
Lord Shen: "I CAN'T BELIEVE HELERTIA DID SOMETHING THAT STUPID?! PLEASE TELL ME THAT-"
Laricia: "Demiurge already has your backs on this. Helly's gonna be VERY busy being made to babysit the Urdians, that's for sure."
Lord Shen: "Good, BECAUSE I AM NOT A FAN OF THAT GRIAFFEDACTYL PULLING NONSENSE LIKE THIS, JUST TO GET RID OF PEOPLE SHE DOESN'T LIKE?!"
Morco: "We're not crazy for Helly's shit either, but, she's kinda the system's leader, so... Hey, she's not Jaxtom levels of awful, at least."
Lord Shen: "Well the sooner this system gets the ability to vote again, THE BETTER THAT WOMAN IS SUBUGATED TO ELECTORAL TERMS?!"
Laricia: "Keep in mind that Helly is a very smart lady, she can find ways to make the system favor her."
Lord Shen: "THEN PLEASE ASK DEMIURGE TO-"
Morco: "Already on her to-do list should this system get the ability to vote again."
Deadpool: "..... I feel like you guys are still butthurt about the plot-twist from the first adventure?"
Gazelle: "She risked the lives of millions by allowing a troubled primate believe he succeeded in a successful usurp of an entire system, just because her adoptive father was abit of an idiota! Now, I get where she was coming from in some areas, but she sowed alot more woe to an already troubled system, because her adoptive father acted estupido when it came to things like U-Ter."
Morco: "Well give Helly credit, the U-Ter were bastards. Who wouldn't be driven to do what she did?"
Sparx:... So, is that little stunt why these SOV guys exist? (Deadpool tried tiptoeing away)
Spyro: DEADPOOL!
Deadpool: DAMMIT! LOOK, I'M SORRY I KEEP BREAKING THE MEMO! I KNOW I'M NOT SUPPOSED TO BE HERE! BUT I CAN'T HELP IT! IT'S SO FUN HERE! PANDORA GETS BORING SOMETIMES! THEY WOULDN'T EVEN LET ME NEAR THE GRAVES OF ROLAND, BLOODWING, SCOOTER, AND MAYA! HOW WAS I TO KNOW THAT THOSE IDIOTS IN THE BANDITRY WOULD MOVE ONTO SOME PEOPLE EVEN WORSE?!
Zoney: Yeah, he had no way of knowing that, mates.
Spyro:... (Sighs) These days, it's like death and suffering have no consequences.
Deadpool: This is AUU Pandora. They don't.
Spyro: I meant when it comes to YOU. You always try to justify your extreme actions as if you know they won't have unplanned consequences when they ALWAYS DO!
Deadpool: I-
Bilge: (With a megaphone as the ringing aggravated the heroes and he spoke into it like Pinkie's megaphone) HEY, MINIONS!! DID YOU NOTICE THESE GUYS STANDING RIGHT HERE YET?!? THEY KINDA STARTED DRONING ON AGAIN AND I CAN'T TAKE IT ANYMORE!!!
Xandy: OW!!!
Bilge: That hurt me more than it hurt you. My audio sensors have just backed out. Now I need to have them replaced.
(Rollond): WAIT! ARE THOSE THE LODGERS AND HEROES ACT?!?
Bilge: WHAT?!?
(Rollond): I SAID, ARE THOSE THE LODGERS AND HEROES ACT?!?
Bilge: WHAT?!?
(Rollond):... Did you blow out your audio sensors again, Bilge?
Bilge: WHAT?!?
(Rollond): I'll take that as a yes. (The Sanctuaria III landed and opened for them).
Icky: ".... Ya know, I know the AUU does things like this on a regular basis, but it just NEVER stops flabergasting me."
Sanctuaria III
Laricia: (They entered)... Hmmm. Not bad. Looks almost like Sanctuaria Classic.
Rollond: You like it?
Laricia: I kinda just said that.
Axon: Eh, I wouldn't say 'not bad' is the same as 'like it'.
Laricia: Can we stop arguing semantics here? (Ierlith and Taya appeared in a flash of glowing light)
Ierlith/Taya:... S'up?
Deadpool: OH, OH, THEY SAID IT, THEY SAID IT!
Troge: Funny, I was just going to call you guys about this SOV problem we're having.
???: HELLOOOOOOOOOOOOOOOOOOOOOOOOOOOOOOOOOOOOOOOO... (Everyone got aggravated)... OOOOOOOOOOOOOOOOOOOOOOOOOOO, SHELL LODGERS AND HEROES ACT! (Tempra and Thoy appeared)
Tempra: Come to see us find the 88 Vaults?
Xandy: More like, pissed that yall have been hijacking the Holonet on more of a regular basis, and violating people's free speech.
Vancer: Not to mention, the CONSTANT holo-prank-calls.
Cutaway
Miria: (Holograms of the two blew an airhorn in her ear while she was sleeping as the holocameras zoomed in on the two while putting comical filter everywhere) AAAHAAAAaaaaaaaAAAAAHHHH!!!
Thoy: AAAAAAAAAAAAAAAAAAAAAHHHHHHHHHHH!!!
Tempra: AAAAAAAAAAAAAAAAAAAAAHHHHH!!!
Miria: AAAAAAAAAAAAAAAAAAAAAHHH!!! WHAT THE F***?!?!
Another Cutaway
Xandy: (The two used the Holonet to get a cleaner drone to put her hand in a bowl of warm water getting her to pee the bed as the night-vision cameras put comical filters on the views)
Another-Nother Cutaway
Vancer: (They rigged the Holonet to have many holographic guns fire at him) AHH, AHH, AHH, AHH, AHH, AHH, AHH, AHH, AHH-
Another-Nother-Nother Cutaway
Nanobyte: (Thoy as a hologram was sitting on him, as he woke up) AAAAAAAAAAAAAAAAAAAAAAAAAAHHHHHGH!! (He fell out) GROSS, GROSS, GROSS!!
Thoy: IT'S A HOLOGRAM, YOU DUMMY!
Nanobyte: IT'S STILL GROSS!!!
Another-Nother-Nother-Nother Cutaway
Clifton: (He and Xandy were teleported into the same bed as they woke up surprised that they were sleeping together, getting them both to vomit in disgust as the footage was edited comically)
Present
Thoy: It's just some smartly done pranks, bro!
Magnum: There was NOTHING funny about ANY of them.
Vancer: "(Giggles abit), Though fair's fair, the one you did to Miria was fucking hilarious- (Miria punched him down) AYE?!"
Tyberious Jr.: And what was so smart about it? Were you ASKING us to come after you?
Tempra: Pbbbt, not like you or your masses of friends can stop us as we get our butts in those Vaults and give the SOVs EXACTLY what they deserve.
Icky: "How about a big no on that?"
Thoy: HAH! You hear that, Spawnies?! (They were all live across the SOV and the places they hacked) THEY THINK THEY CAN STOP US!! (The SOVs laughed)
Deadpool:... And I thought the Calypso Twins were grading as balls.
Tempra: Oh, forgot the best part. HELLOOOOO, SOV! Goddess Tempra here coming at you holo-live in Sanctuaria III. We're streaming, you're screaming, and we're ALL ready to get all the Vaults. AND THESE GUYS JUST GOT THE PARTY STARTED!! THESE CARTOONIES THINK THAT THEY CAN SAVE THE DAY WHEN WE CAN PREDICT THEM FROM THEIR ANTICS IN THE PAST, RIGHT OFF THE BAT!
Gazelle: "We met worser people that got under our skin far worse than a duo of persons who failed to mature. Nothing you can say can-"
Thoy: For example... Ahem... TEXAS SUUUUUCKS!
Sandy: THE F*** YOU SAY TO ME?! (She attacks the holograms and goes through and hits her head comically on a wall sliding down comically, getting the two to laugh)
Gazelle: "..... (Facepalms) I feel, SO ill-represented here!"
Icky: "Like how liberals feel about conservatives starting wars."
Tempra: SEE?!? CLASSIC!! Oh, and here's something even MORE classic! CAAAAAAAT!!
Icky: "Oh FRICK NO-"
Dormouse: CAT?! WHERE?!? (They went through the crazy chase again)
Thoy: MONSTER!
Bill: Yeah, nice try gov'ner, not falling for tha- (He turned to see a hologram of one) MONSTER!! UAAAAGH! (White Rabbit and Dodo held him by the tail as he ran around)
Thoy: Hey, Krabby? (He summoned holograms of money that got Mr. Krabs to follow them as they kept coming up)
Tempra: Oh, and don't forget the unforgettable... (They summoned holograms of creepy-faced SpongeBobs all over Squidward as he screamed)
Duke: "Well so much to that these guys can't get to us."
Po:... You FIENDS!!
Tempra: YOU SEE?! What chance do you have against us? We KNOW how you roll. You think we WOULDN'T know with your Holonet identifications?
Trixie: WE DON'T EVEN HAVE HOLOIDS!!
Thoy: Yeah but the Holonet made you guys predictable.
Waldo: Am... Am I drunk again?
Cubby: How are they even doing all this stuff? I'm a kid, and I'm pretty sure holograms don't work like that.
Thoy: That's why tech is the tits.
Patrick: "What do tiny songbirds have to do with tech?"
Awkward drum sound.....
Icky: "...... (Smacks Patrick) DUMBASS?!"
Tempra: SEE?!? YOU SOVVIES HAVE NOTHING TO WORRY ABOUT! THEY CAN'T STOP GODDESS TEMPRA AND THOY FROM GETTING THE VAULTS! CAN I GET AN AMEN?!?
SOVs Everywhere: AMEN!! (They were all heard all over the Beofynzeny System)
Crazy Troy: KILL MEEEE!!!
Deadpool: "..... Yeeeeeaaaaaaaah, if there was a smidge of hope these guys might turn out to be a bunch of confused well intentioners like Jaxy, this interaction alone killed it."
Tempra: You WILL be surprised. We have one lined up for you. We're going to wreck this UUniverses a new one!
Patrick: A new what?
Tempra: A NEW EVERYTHING! BECAUSE WE ARE GOING TO WRECK SOME S****************-
Vancer: (He did this as he cut down the Holonet with an EMP device)
Shenzi:... Ladies and gentlemen, we have our running gag for the ep.
Vancer:... I feel as if those two are not gonna be very fun villains. Like, REALLY, UNFUN VILLAINS?!
Francis: UNDERSTATEMENT!
Icky: "Those two, actually make me miss Jaxtom. At least that guy TRIES to be polite while being evil!"
Morco: "Strangest thing, for as much as I don't exactly have anything nice to say about Jaxtom myself, I actually agree to that statement."
Deadpool: IKR? They're more annoying than their OUU counterparts.
Laricia: "Okay guys, let's try to put that encounter behind us and just focus on what needs to be done."
Zoney: Someone finally said it. Ahem, everyone, we came to warn you about-
Ierlith: The SOV? Yeah, you're WAY late.
Amylase: NONONO! But they ARE involved. Cleanse Co is looking for the Vault Keystone.
Troge:... Cleanse Co?
Zemo: (>:-() She means a fanatic branch of the U-Ters that want to destroy the 88 Vaults believing it's contents are too dangerous. They believe that, if the Vaults cannot be left alone, then the UUniverses are better off without them.
Laricia: Indeed. But, unfortunately, it's not. The 88 Vaults are guarded. You remember those statues everywhere around the Vaults?
Sandy: You mean them giant things that made the Uridians look like their Eridian counterparts?
Laricia: To your primitive animal brain, I suppose. Well, they're alive.
Krebs: ALIVE?!
Laricia: Yes. After digging around, I found out that they're called Uridi-Titans.
Duke: WOW! ORIGINAL name! But hey, we've heard LESS original. *Cough* SILLYNAMIA EFFECT! *Cough*
Laricia: Would it help if I said that wasn't their original name?
Duke:... A little.
Laricia: These giants exist to safeguard the Vaults and their contents. I mean, I tried to ask the Uridians themselves, before I remembered that they're still mentally regressed.
Iago: AAAHAHAHA! Wow!
Laricia: But it seems from the hieroglyphs of the Vaults that they don't just protect the Vaults. They were meant to keep deeper and inaccessible areas of the Vaults from being discovered, AND prepare for the Uridians' return.
Spyro: But, since the Uridians aren't as smart as they used to be, that's why they aren't awake?
Laricia: Seems so. So, now, the fact that Cleanse Co. AND the SOV are working together, is not only concerning... But it doesn't make any sense.
Rollond: Yeah. I mean, their goals are the complete opposite of each other. Cleanse Co. wants to destroy the Vaults, while the SOV wants to steal everything within them.... For whatever reason.
Mosey: It didn't make sense to us either. Then we realized, that the Calyptus Twins started out as mercenary criminal masterminds who have been stealing plans from villains even during the days of the Villains Act. So, they must be planning to betray him.
Squidward:... If you knew that, then why didn't you warn him?
Mosey: We DID! He didn't believe us. Why should he believe 'criminals' like us, or people who support the Uridians' power?
Squidward:... THIS is why the AUU needed our help. Even with their smarts and technology, people here, are SO stupid!
Vancer: "Fair's fair, mate, would the VA even exist to begin with if people had just as much common-sense as we do with tech-smarts?"
Saving Marl/Defeating Joel
Sanctuaria III Dock
Zode: Yeesh. And I thought my other patients were hardcore. But this guy? He just won't talk.
Slightly: What're you doing, Doctor Psycho?
Zode: Well, son, if you must know, I've been torturing this cartel thug for info on where Marl is.
Puss: And let me guess, even after you likely tore him apart in many ways, he won't talk?
Zode: NO! I don't get it!
Guly: Scuse me? Did you say you were interrogating the thug?
Zode: Yeah. And my new interrogator droid sucks.
Cutaway
Interrogator Droid: (Speaks random angry alien language before literally breaking down)
Present
Xandy: Ain't interrogator droids illegal?
Zode: Ah, but is that true with a system where laws are dead?
Xandy:... Touche.
Guly: Swellegant. Say, you wouldn't mind if I had some time with him?
Skipper: Phehe, what, are you gonna give him a band-aid for every beating he gets?
Guly: Well, if you recall, he and his boss kidnapped the bestest bud I had since I got here. Anyone insane enough to do that would certainly benefit from a, uh, checkup. And one from a REAL DOCTOR!
Zode: Shaddap! And fine. Knock yourself out. But this guy is hardcore. I did my worse.
Guly: You doubt my skills?
Zode: Actually, I do.
Guly:... Watch and be disturbed. (This happened)
Cartel Thug: Oh, what'sa matter? Did the scary false doctor get all tuckered out?
Guly: "..... (Pulls out an envelope with the numbers 096 on them)..... In this envelope, is a picture of a creature that, if you see the face of it, no matter how far, it will hunt you down and rip you to shreds! Not even being in another dimension means your safe, it'll run to the nearest teleportation device, get here and come after you. (The Cartel Thug finally lost confidence) And it happens if you look at the face. Even if it was in the far background and only represented by 4 FUCKING PIXELS, it will be triggered to rip your ass apart?! So... Would you like to see it? (He was heard screaming while Guly sung opera and all the heroes looked scared)
Private:... I'm scared.
Skipper: We're all scared, Private. Monster trucks.
Guly: (She came out) His name is Hecto Maller, he's ex-Phaseforce, and he was kind enough to give the info regarding the whereabouts of Marl.
Ierlith: You're kidding!
Guly: No, silly, I'm Guly Tannock! HAH! Dad joke!
Taya:... SO... Is he in the mood to ask some questions?
Guly: Oh, yes. Neither me or Zode here can put his brain back together after what I just showed him. (She ran off)
White Rabbit:... Nobody, EVER stick your d*** in crazy.
Bill: Not, even, THINKING it.
Medical Room
The Cartel Thug was whimpering as a yellow liquid was appearing on the ground beneath him with his eyes forcibly opened to the picture. Guly was giving a creepy smile as the Vault Seekers came back.
Guly: You'll find his belongings on the crate over there, and that his tone is MUCH more positive. Isn't that right, Hecto?
Hecto the Cartel Thug: FOR THE LOVE OF GODS, GET THIS PSYCHOPATH AWAY FROM ME!!!
Guly: (She grabbed the picture and put it back in the envelope) He's ALL yours.
Ierlith: Great.
Rollond: FINALLY!
Zode:... I like this gal.
Ierlith:... So, you want another dose of... Whatever that was?
Hecto: "NONONO!! I'LL TALK, I'LL TALK!! JOEL ISN'T PAYING ME ENOUGH FOR THIS!! HE TOOK YOUR FRIEND TO BUTTBREAKER VALLEY!! THAT'S ALL I KNOW!! PLEEEEEEEEEEEEEEEEEEEEEAAAAAAAAAAAAAAAAAAAASE!! (He cries pathetically)
Guly: "Ya see, was that so hard?" (Hecto cried even harder)
Hecto: "THANKS FOR COSTING ME MY JOB AND POTENTIALLY MY LIFE, YOU PSYCHOPATH!!"
Guly: "Hey, better you die by your friends calling you a sellout then by what was in this envelope. Bye, scumbag. (Leaves)."
Icky: "(As the rest of the heroes came in)..... FYI... (He snatches the envelope from Guly) WE DON'T CONDONE WEAPONIZING ANONINALIANS LIKE THAT!! Especially, not, THE SHY GUY!!
Guly: How do you even know-
Gazelle: We've heard such a reaction and scream of terror before. It's from someone who's seen the Forbidden Ones.
Guly:... You guys know about this? And is THAT what that is?
Mantis: An Outer God that destroys dimensions that grow too powerful or were never meant to exist.
Guly:... Like Fondsmithian? 
Mantis: If that's what Lovecraftian is called here, then yes. So, we're gonna make sure this envelope is given to our friends in Outer Force so they can get rid of it.
Guly: "Hey, one, that guy forced my hand! Also, I got that from like your Red Ninja friend, so-"
Lord Shen: "DEAAAAAAAAAAAAAAAAAAAAAAAAAAAADPOOOOOOOOOOOOOOOOOOOOOOOOL?!"
Deadpool: HEY, I WANTED THE PLOT TO GO FORWARD!!
Mantis: "Oh we are SO gonna make sure Outer Force upgrades their security defenses to the point that even YOU can't get in so stupidly easy for this, Wilson!"
Ierlith:... Back to the mission, who's this Joel person?
Amylase: He means the leader of the Uridium Cartels on Prometheneana Minor, Joel Violaris. We just came back from taking care of his smelly dino-ass and giving the power and wealth he stole from Asmo DeVegas back to him.... And I ended up getting a near-addiction to their new Uridium coke. EEEEHHH!
Ierlith:... He said Marl was in, Buttbreaker Valley. There's no such place here.
Hecto: That's because it's in the Prometheneana System, on Prometheneana Minor. A very bad place full of Uridium dust addicted bandits.
Patrick: "But why is it called "Buttbreaker" Valley and not named after the dust?"
Hecto: "Because some bandits REALLY like to break butts there, like, REALLY, break asses. That's all I feel is age-appropriate to say."
Boss Wolf: "Fair enough."
Hecto: It's also a good entryway to Joel's home, the Virtual Vill Violaria, or VVV. Just watch it. Joel is the craziest at using Uridium dust to his advantage, AND your four new buddies will tell you he's in cahoots with the Calyptus Twins. He gives them Uridium for their cause.
Zoney: It's true.
Miria: Then he must be stopped.
Hecto: Again, watch it. The manor itself is in a virtual matrix. It kinda makes him a God in his own home. He can rearrange and redecorate it any way he wants. AND it's also all that he's got left after what those four did to him. It's his pride and joy.... All I can say now, is that he had invested a LOT of time and a LOT of money on that place. If you think he's just going to sit, do nothing, and let you take that all away... (Chuckles) Then you've got another thing co- (He was shot dead by Deadpool)
Cubby: WHOA!
Frank: JESARBASUS!!
Deadpool: He was droning on! You guys got what you wanted, and he would've asked for that after what I did to him. He would NOT want his boss to catch him alive. Also, consider that I basically prevented the Shy Guy from being the AUU's problem.
Lord Shen: "IT IS NEGATED BY THE FACT YOU TRIGGERED THAT ANXIETY-RULED BEAST TO BEGIN WITH, YOU IDIOT?!"
Icky: "So all the more reason Outer Force and their parent group ESPEICALLY are made to be cautious of your stupidity, Deadpool! In fact, we might even have to ask Sheild to supply a mandatory restraining order for ALL Anominalians onto you!"
Deadpool: "Wow you guys are extra strict about this."
Gazelle: "Because those entities are typically being kept secret for often VERY good reasons, Deadpool!"
Deadpool: Can we just GO to that planet now?
???: Nobody here is going ANYWHERE!
Frank: Who was that?
Guly: UGH! Lector. (He appeared as a hologram)
Lector: I heard about your plans to leave the Beofynzeny System.
Laricia: Yes, because we have something impourent to do. Why' you ask?
Lector: Because I have different plans?! After what happened to Sanctuaria, I swore that I was going to bring law and order to this system. And that involves keeping the corruption in and people out.
Guly: SO, YOU'RE JUST KEEPING US HERE?!?
Lector: It must be done. I'm sorry.
Laricia: LECTOR, ARE YOU INSANE?! How is this ANY different than how Jaxtom had been keeping me here for THIS long?!
Lector: I know how this looks, but this isn't out of corporate greed or some misguided dream.
Sandy: "Maybe not a dream, but SOMETHING misguided IS going on here!"
Lector: THIS is because of the good of the UUniverses. I cannot allow ANY of the lawless garbage of this system, to just leave the system and bring their lawlessness anywhere else.
Icky: "Dude, I doubt the various Borderlands-Ripoff Scumbags would be ANY different then what the AUU already has to put up with!"
Lector:... Okay, rephrase, I cannot allow ANY of the lawless garbage of this system, to become contributions to pre-existing issues! While I can't say I'm fond of everything Jaxtom has done, he was doing some ounces of good, INCLUDING having that Dyscon Sphere to keep the lawless society in.
Po: "But probably more so that it was primarily meant to keep out the grander universe communities from having a say in what he was doing!"
Lector: Okay, yes, he made that sphere with selfish intention in mind. But it was like a double-edged laser sword. It works both ways. You have any idea how dangerious the VA could've been if it had readily available access to the vermin and garbage of this system?
Magnum: "They were kinda still a problem without them!"
Lector But think about how much harder it would've been even for the Lougers if Jaxtom had decided things differently! If he hadn't deemed the VA an ailing fad in their Twilight Years! If he had wanted to, he could've saved the VA by allowing them easy access to every trash and vermin in the system, even if whether or not he would have his own goals for the group in mind! Which is why I have commandeered the sphere and used it for a better purpose.
Troge: Okay, I get where yer coming from here. Kudos to you on that one, but we are NOT lawless garbage.
Bilge: "Or at least not the lawless garbage you're referring you. Our group is GOOD lawless garbage!"
Laricia: ".... (Facepalms) Ugh, he means that our group still managed to be good, even without being readily connected to a government-sponsored group! Yes, we have snooped to outlaw levels, but it's often for survival or necessary evils' sake! And for a good cause of stopping Jaxtom's tantrum driven rampage!"
Jettle: Yeah! We SAVED the system.
Lector: More like, the Lodgers and the Heroes Act saved the system. Your group were more like guides that explained what happened!
Blige: "Buuuuuuut, you can't say we didn't help in some way!"
Morco: "BILGE, PLEASE STOP TRYING TO SPEAK FOR US, IT'S MAKING IT WORSE?!"
Lector: But your outmoded trashcan is not inaccurate! Apart from being guides and a-very lucky rescue operation, your TRUE contributions were VERY limiting?! You only did so little and couldn't stand a chance against Jaxtom. He killed the frog's pet bird, and he had you eight brainwashed.
Laricia: I think we need to remind you that Helertia was the one who-
Lector: Irrelevant! If you couldn't stand up to that corruption, whoever was running it, then you are not qualified to leave the system under my watch.
Icky: "..... Lari, ya sure you still want us to go EASY ON THIS JACKASS, BECAUSE HE'S JACKASSING OUT AGAIN?!"
Lector: "Insults will get you nowhere but a stern stare from me! And a slight drop in opinion, to be frank."
Ierlith: LECTOR, THIS IS TO STOP THE SOV AND CLEANSE CO!
Lector: That is now PHASEFORCE's business. NOT Vault Seekers. In fact, you outside heroes can't leave either.
Po: Green plant guy say WHA?!?
Lector: We would like to keep this Cleanse Co and SOV problem as OUR responsibility. I for one do not appreciate worlds who require YOUR help. They are weaker worlds.
Zosimo: "Oh, how very UIS of you, Lecty?!"
Lector: Hey, I can't help it if I agree with their beliefs and facts!? It is a legit concern that if worlds rely on outsider interference, they forget the ability of self-reliance?!
Lord Shen: "And it's not a bad point, but sometimes there's some things where intervention IS acceptable! There's some threats that can't be handled alone!"
Lector: Maybe this was true with Jaxtom, but I doubt the same applies to a miscarriage of the U-Ter's name and a group of criminals that follow trashy streamers!
Gazelle: "It may not look like that now, but that can change in an instant!"
Lector: If it's the same with you, misfits, generous as your aide was, WE will not fall for that conundrum. It's time to change the system. So, until the SOV and Cleanse Co. are taken care of, you are all under system arrest.
Mushu: Hahaha, you're kidding, right?
Lector: Do I SOUND like I'm kidding, lizard?
Mushu: "DRA, GON?! NOT, LIZARD?! I DON'T DO THE TONGUE THING?! (ANGERLY DOES THE TONGUE THING)?!"
Trixie: Lector, this is INSANE! Cleanse Co and the SOV aren't just going to restrict themselves to THIS system. You NEED us!
Lector: Maybe most worlds do because they lost their sense of independence. But THIS SYSTEM?! Absolutely not. When I heard about you guys rescuing world upon world upon world, I was absolutely disgusted that those worlds couldn't take care of themselves.
Gilda: Yeesh, you really DO sound like a UIS preacher boy.
Lector: Well, once more, they're right. Worlds shouldn't have to rely on heroes like you. This is why, for once, someone ELSE has to take care of this problem. I repeat, you are all under system arrest until further notice. If you are caught intending to leave or go to restricted areas or borders, and you WILL be caught, you will be tried and sent to a maximum-security prison. Consider this your one and ONLY warning!
Boss Wolf: F*** you AND your warning. We're leaving to defeat the SOV and Cleanse Co. You want to stop us? Go ahead and try.
Lector:... Then you just lost your "Nice Guy" privileges for saying that. (On radio) ATTENTION, NEW URIDIA SQUAD! THE VAULT SEEKERS, LODGERS, AND HEROES ACT ARE ATTEMPTING TO INTERFERE IN OUR MISSION AND LEAVE THE SYSTEM! ALL UNITS, PLACE THEM UNDER ARREST! (Phaseforce units came out via teleportation with guns and held them at gunpoint)
Icky: ".... Annnnnnd we're back having Phaseforce going after our asses. I said I missed Jaxtom earlier before and now his old minions started to gun for us again! OH REAL FUNNY, OUTER GODS?! NICE SENSE OF HUMOR, UNIVERSE?! CONFOUND YOU, KARMA FAIRIES?!"
Lector was confused by Icky's over-reaction....
Skipper: "..... He's fine, go on."
Lector: ".... Uh, right. Ahem! You heroes have the right to remain silent!"
Merlin:... If that's the game you want to play, then suit yourself. (They all teleported away as all the Phaseforce officers responded too late and shot themselves unconscious)
Ierlith: (They teleported into the deck) We have to leave NOW! (On communication) ATTENTION, EVERYONE! THE NEW URIDIA SQUAD IS ATTACKING SANCTUARIA III, WE MUST VACATE THE SYSTEM, ASAP!
(Lector): Do you REALLY think I'm going to let you escape that easily?
Po: What are we, stupid? No wayo, boyo! We know you're gonna chase us or whatnot.... We're just not gonna make it easy for ya. Catch us if you can! (They blasted off in the Sanctuaria III)
Lector: UGH! Dammit! (On communicator) ALL UNITS! AFTER THE SANCTUARIA III! I DON'T WANT TO DESTROY THEIR PRECIOUS HOME AGAIN! BUT IF IT MEANS KEEPING THE OUTSIDE WORLD SAFE, THEN IT MUST BE DONE!
Lieutenant: WOW, these guys are really giving you a hard time!
Lector: SHUT UP, UALT! All of you, just, make go! That ship does NOT leave the system!
All 4 Lieutenants: YES SIR! (They left)
In Sanctuaria III.
Bilge: "Oh now you'd done it?! NOW YOU CLOWNS REALLY HAVE FUCKING DONE IT?! YA JUST MADE US WANTED TO PHASEFORCE 2.0.?!"
Morco: "Tch, I'm actually wishing he didn't force Stealea out of the position into being a drill-Sargent."
Laricia: "..... Lector, I, I can believe he would do this.... I never should've come to this system, and for what?! To research another dime-a-dozen lost tec of a bygone civilization?! Ughhhh?! My ethicist mother was right?! I should've been a veterinarian!"
Icky: "I'll ask again, YOU SURE YOU WANT US TO GIVE THAT GREEN JACKASS SOME SLACK?!"
Laricia: NO! He's a green jackass to the max here! (Sighs in regaining composure) This said though... He IS coming from an understandable place. He HAS always agreed that the USRA wasn't doing their job right and wanted worlds to fight for themselves, and he wouldn't shut up about it. Now he's got that chance as the self-proclaimed new head of much of the Phaseforce. And his four lieutenants? All of them are serious bastards... Well, except Ualt. He is a pretty goofy and talkative weenie.
Huifang: OOH, he sounds fun.
Laricia:... AND he's abit like you, oddly enough.
Huifang: WOW! What're the odds?
Jade Tusk: "You just HAD to encourage her, did you?"
Rollond: Look, we'll deal with Lector later. Right now, we need to go to Prometheneana Minor and save Marl.... What's so important about him anyway?
Mosey: He's got the Vault Keystone itself digitally locked into his internally-built machinery. He's keeping it safe.... AND nobody knows how to get it out. They, kinda tortured him to get it out. He never cracked. NEVER.
Guly: He's a Sartax with boosted intelligence, and used to be an experiment of the richest Uridium entrepreneur and mayor of Vegos, Asmo DeVegas.
Laricia: And according to the genealogical apps, he's the descendant of another Vault Seeker named Azle DeVegas, known as a partner of the first Vault Seeker in history, Tryon DeLuxe.
Melman:... About time we got an expositional story on the origin of this kinda thing.
Guly: Eh?
Gloria: Never mind that.
Bilge: ETA to the Prometheneana System, 40 minuted, by hyperspace.
Ierlith: Thanks for the info, B. Keep us posted. Oh, and DON'T DO ANYTHING STUPID LIKE PUSH A RANDOM BUTTON OR SOMETHING!
Laricia: So if we rescue Marl, he'll give us the Keystone for safe-keeping.
???: HEEEELLLL YEEEEEAAAAHHHH!! (Saucea came out and was older, exactly like grown-up Tiny Tina in Borderlands 3)
Deadpool:... WHOA! AUU TINY TINA GOT LESS TINY!! AND HOTTER!!
Saucea: YOU CALLIN ME TINY, BOY?!
Deadpool: NO!!!
Saucea: HAAA, just messing with ya. What's up, guys? It's been a while. We're gonna get us ALL the Vault loot and do this s*** right!
Rollond: Calm down, Saucea. We're not going to get THAT crazy with what we find in the Vaults. Plus, if we WERE to get it all, what point would it be to be, well, Vault Seekers?
Saucea: Ones that get to retire in tec luxury?
Rollond: "Fair enough, but where's the adventure in retirement?"
Saucea: "....... I see where you're coming from with this."
SpongeBob:... Well... Are we ready to do this?
Saucea: AAWWWWW YEAH, BABY! LET'S DO THIS S***!!! (They hit the hyperdrive)
(Rescuing Marl)
Marl: Marl is most grateful for this rescue! Greetings again, New Vault Seekers.
Zoney: Oy, and it has to be one of those broken-Usabothian speech types.
Po: EEEHEHEHE, THAT VOICE!
Nanobyte: YIKES! That voice is creepy!
Marl: Marl's father Asmo saw that a voice like this fit me. Marl is a Sartax. A xenodinosaur. But now, Marl needs to be rescued from the Cartels. Joel is supplying the SOV with Uridium to charge Tempra's powers.
Clifton: Whoa, wait... Tempra is a Censen?
Marl: Affirmative. But not just any Censen. A Dark Censen. She has the power to siphon phasepowers from other Censens and turn people to Uridium.
Wenby:... That's, new.
Lord Shen: but I hardly called that "GOOD" news. Powers like that being enhanced by Uridium, could be dangerous.
Po: Okay, I guess the twins are gonna have abit more bite behind those rude barks.
Morco: "But I think it's not that great of a bite, personally. Their barks are still the worse thing about them."
Marl: Negative. Bite still equally as unpleasant as barks. They seek the Vault Keystone inside Marl's built-in ISD. Marl has encrypted the ISD to allow only himself to bring it out. Marl went through a lot of torture, but Marl's willpower is too strong. Marl, as a Sartax, has grown accustomed to pain.
Lurleane: He's not wrong. Predators like us NEED to show no pain.
Pervis: "Ya need to if you're gonna handle being tossed like a cornish hen by a rex!"
Deadpool: "So, you said that only you can bring out the keystone, right?"
Marl: "Afirrmitive, (Shows device) With Marl's one and only device that can-"
Deadpool yonks the thing away, tosses it to the ground and starts stomping the device into the ground!
Marl: "MARL'S DEVICE!!"
Spyro: "DEADPOOL!!"
Deadpool: "(Permimently breaks the device) What? I'm cutting the bad guys off from having a short-cut to the plot MacGuffin thing! It's called preventing their easy win!"
Icky: "BUT NOW WE CAN'T EASILY GET THE THING NEITHER, JACKASS?!"
Marl: "...... YOU BROKE MARL'S DEVICE!! IT WAS LAST BIRTHDAY GIFT FROM MARL'S GRANDMOTHER!! MARL NO LIKE YOU!! MARL NO WANT TO BE SAVED BY YOU!!"
Morco: "Annnnd now he's too upset to want to be rescued! THANKS, WILSON?!"
Deadpool: You're welcome.
Chaos: Ahem. We have magic. There's no way people here have an antimagic field generator.
Marl: No, but Marl's ISD has an adaptive shield. Red ninja has destroyed only way to access it. You will have to find another method to get it out.
Morco: Again, THANKS, WILSON!
Deadpool: Again, you're welcome.
Morco: I'M SERIOUS!
Deadpool: So am I!
Lord Shen: (He cut his balls off as he squealed) TAKE THIS SERIOUSLY, FOOL! YOU HAVE JUST MADE IT HARDER FOR US AS YOU DID FOR THE BAD GUYS!
???: Well, what a shame. (The Calyptus Twins appeared on holograms)
Tempra: See why these guys are no threat to us? They bring the most weapon-happy morons on their journeys, and next thing they know, BAM, f***-up all the way! (They showed edited clips of Deadpool smashing the device multiple times with Deadpool having a dunce hat on saying 'hero dunce')
Deadpool: "(Now high-pitched) HEY, YOU GUYS ARE OUT OF LUCK ABOUT GETTING THE KEYSTONE TOO!!"
Tempra: "Well, I feel like this situation is an even field: You guys are out of luck too! All you did was get rid of the game-changing advantage that would've just as much helped you-morons as it would've helped us!"
Thoy: You Vault Seekers must be embarrassed to be seen with pieces of crap like him. (Airhorn blows were heard)
Tempra: THIS WILL BE OVER QUICKLY, MAH SOVVIES! STAY TUNED FOR HOW MUCH MORE THEY CAN F*** UP HARD- (Gilda smashed the Holonet controls while yelling this)
Icky: ".... Great! On top of neutering us of an easy ability to get the key, GOOD INTENTIONS ASIDE, AND making the guy who knew it best hate us, YA ALSO GAVE THOSE TWO MORE AMMUNITION TO MOCK US?!"
Deadpool: "(High-pitched voice) Hey, at least I prevented a scenario where the impourent short-cut device is taken from us and used to benefit the baddies. Aren't you guys tired of that s***?"
Icky: ".... PREVENTING AN ANNOYING PLOTPOINT DOESN'T COMPLETELY EXONERATE YOU FOR F*****G US OVER JUST AS MUCH AS IT WAS MEANT TO F*** THEM OVER?!"
Marl was seen crying and holding the destroyed device like a baby as he was putting pieces back in his bag.
Gazelle: "..... Listen, Marl, I know you don't like us at the moment, but, let's be honest. What do you hate more? Us? Or being held by Joel?"
Marl: "MARL HATE BOTH OPTIONS EQUALLY?!"
Rollond: "Then you need to make a choice which you hate more. I know Deadpool acted stupid with your grandmother's gift, but is that really bad compared to the hell Joel's putting you through?"
Marl: "..... It still not nice thing to have happened?!"
Deadpool: "(Still High-Pitched) Okay fine, I'm sorry I broke your s***, okay?!"
Marl: "Red Ninja no sound earnest. Also hard to take red ninja seriously with neuter-voice."
Icky: "Give his regeneration time, that'll get fixed soon enough."
Sparx: (Scoffs) His balls regenerating are the most painful, according to him.
Lord Shen: So, yes, if he messes up again, I'll just keep cutting them off until the mission ends.
Deadpool: (Squeaky voice) YOU PSYCHOPATH!!
Boss Wolf: Regardless, like it or not, raptor-boy, we're getting you out of here and GETTING that Keystone, one way or another.
Saucea: That little gadget shouldn't even be that hard to fix anyway. (Takes a better look the device's state).... Though, do not be too disappointed all the same if it's possible that the thing's beyond repair.
Marl: You will be wise to take out Joel. He does not just provide Uridium for the SOV. He also supplies them with money. You will take him out to cripple their budget.
Kaa:... Fair enough.
Lola: Well, there's kinda a risk vs. benefit here. It WOULD mean they'd have to go back to stealing money, which would mean good folks or places of value are gonna be in trouble here if we don't clean up this mess quickly enough. But as for benefit, it ALSO means they won't be able to adequately obtain it on tough times.
Viper: "Well, I'm not crazy for being responsible for causing mass raids because an impourent figure gets taken down. The risk is worse enough to negate the benefit."
Icky: "Yeah taking down the asshole might be too small of a victory if these SOV assholes would adapt to it and just start doing raids more often. We're better off just getting Marlly out of here and not even bother with Joey Cartel!"
???: Oh, really? (A hadrosaur with a purple enhanced body appeared)... Also, it's-
Mosey: JOEL!
Joel: Yeah, thanks, Poulkey-Leg! (He was introduced in Borderlands style as Joel Violaris, Uridium Smuggle Big Boss)...
Icky: ".... Dude, I was intentionally calling you Joey Cartel as an insulting nickname."
Joel: Tch, figures as much, varment. Now, I'll be taking Marl.
Shenzi: Why don't you TRY and take- (Joel tossed a mass of grenades and allowed him to use a teleport-ray and store him inside a cryopod)... THAT SONOVA-
Joel: I spent TOO much money getting Marl, and since YOU four took away my luxury, and left me with just my estate, which I set up defenses from foreclosure bankers after being massively overbudget, I will NOT let this chance at a massive reward from the Calyptus Twins go to waste. Marl is coming with me.
Gloria: Pal, I'm gonna have to ask you to not start something ya might not win! Give us Marl slowly, and we won't come after you and take your PRECIOUS home. We're more then happy to back off if ya put your greed aside and decide that those Twins aren't worth the trouble about to be bestowed onto yo-ass and just go back to doing drug stuff as cartels do! But if you fuck with us, we will look for you. We WILL find you... And make you regret your life choices.... Liam Neeson quote and all that.
Joel:... Mmmmmm, NO! My VVV is impenetrable. Marl is OURS again, end-of-story. (They attacked as he teleported away)
Saucea: CHEATAAAAAAAAAAAAAAAAAAAAAAAAAAAA!!!
Gager: Well NOW we need to raid the Triple-V.
Zoney: Aaaahh, I wouldn't say that's an easy thing ta do. The place's virtual security, UridioSec Troopers, airtight Holonet-based AIs, and what not ain't gonna make it easy from us.
Deadpool:... Well, if there's ONE thing playing my game proves, is that if you want to bust in a heavily-secured place...
Underground Sewers Beneath the VVV
Deadpool: You sneak in from below.
Mosey: Oh GODS this place smells like s***!
Amylase: That's because it's the sewers, genius.
Mosey: NO S***, BUT EVEN SEWERS DON'T SMELL THIS BAD!
Deadpool: Relax. I think we better make a quick entrance (He did this as a UridioSec Trooper was blown away after using the bathroom when it blew up with a Wilhelm scream)
Deadpool: WHOO! That's what happens when you mix C4 with a bean burrito... Be honest. I'm not the ONLY one with a little bitta s*** in their pants right now, am I? (UridioSec Troopers appeared holding him at gunpoint with holograms of the Calyptus Twins accompanying them)
Thoy: Yes you are, and no you aren't.
Tempra: Oh, I just looooooooooove being a snitch. (The holograms disappeared as Deadpool was like this)
Deadpool: (Heroes dodging fire) OKAY, EVERY MISFIT FOR HIMSELF!! (The heroes charged in)
(Defeating Joel, Coming soon...)
Deadpool: (After the heroes did a long raid across the VVV, they approached the safehouse and it went like this)
SpongeBob: This is the safehouse.
Skipper: How much explosives does this sci-fi defense need?
Kowalski: I'd estimate... (Gets out abacus)... 500 ounces.
Skipper: Speak American, Kowalski!
Kowalski: Sorry, Skipper. (He did extensive work on the abacus)
Deadpool: Dude, f*** math, just use all of it! (They did that as it blew up)
Saucea: AAAHHHH YEAH, THAT WAS SAHWEEEEET!!!
Kowalski: I told you, 500 ounces!
Skipper: That was pretty sweet, though.
Joel: WHAT THE- (Sees the heroes) AAAHH?!?
Deadpool: HOW'S THAT FOR IMPENETRABLE, ASSHOLE?!
Joel: Clever. But you'll still have to go through, ME! (He sniffed massive amounts of Uridium dust and became a more powerful beast and they fought as this music played)
Icky: HE'S ROIDING OU- (He was smacked comically into a wall by Joel)
Joel: THIS IS FOR JERO, JISIE, AND FRONCO, YOU ASS CLOWNS!!
Deadpool: WE ARE NOT, CLOWNS, GOOD SIR!!
Joel: COULD'VE FOOLED ME! (They kept fighting)
Icky: "For the record, you could've AVOIDED all this if ya just let us had Marl back?!"
Joel: "WELL I'M STILL NOT CONVINCED THAT- (Gazelle stabbed him with the Uniter Blade, and it reverses his power)...... Wha, wha, WHA?!"
Gazelle: "(Pulls Uniter Blade back out)..... How's that, for "Clowns"?"
Joel: "...... Im, IMPOSSIBLE?! THE TWINS ASSURED ME YOU WERE EXAGGERATED JOKES AND THAT JAXTOM WAS JUST HAVING A VERY BAD DAY WHEN HE LOST TO YOU?!"
Pang Bing: "And you listened to them?"
Joel: "(Lost his nerve).... (Pulls out his device and frees Marl) HERE?! HE'S USELESS WITHOUT THE DEVICE ANYWAY?! I RATHER ACCEPT A LOST IN AN INVESTMENT THEN MY ENTIRE CAREER?! JUST GO AND LEAVE ME BE, PLEEEEEEEEEEEEEASE?!"
Saucea: "(Snort-laugh), Wuss!"
Tigress: "Tch, all that talk about being a powerful cartel, and it ends up being false-hype. You're no less a coward then the many bandits I've beaten my entire life."
Joel: "JUST TAKE THE BROKEN-USABOTHIAN RETARD AND LEAVE?! PLEAAAASE?! (CRIES LIKE A BABY?!)"
Squidward: "Oh grow up, you shrimp!"
Marl: "Also, (Grabs Deadpool's gun) MARL NO LIKE BEING CALLED RETARD?! (Fires bullets at both of Joel's kneecaps and seriously injures him)!"
Joel: "OWWWWWWWWWWWWWWWWWWWWWWWWWWWWW?! OWWWWWWWWWWW?! AW COME ON, BUDDY, WAS I REALLY THAT BAD?!"
Lord Shen: I may not speak for Marl, in terms of personal experience, though I can't shame him for giving his idea of appropriate punishment. But given you could've been alot more stubborn than this.... Well, by all means, you're still not Abbot levels of saintly, but at least you aren't bad enough for death- (Suddenly, he was turned into Uridium by Tempra from behind and crumbled to the shock of everyone)
Tempra:... Eh, personally, Joey was too much of a greedy dingus to work with anyway. He probably would've hogged all the good stuff anyway, so, rare kudos for giving the perfect excuse to ease our group from having to rely on his greedy ass.
Gazelle: WHA... WHY DID YOU DO THAT?!? HE WAS ON YOUR SIDE!!
Tempra: Well, again, he was a greed-fuckboy-dingus. But also cause ya proved he couldn't even hold himself against YOU guys! Stripy said so herself, he was nothing but hype! (Tigress growled annoyed) He set himself up to defeat and loss of this place. He was a waste of our generous investment of time. Granted, Thoy did say cartels were below us, so, teaches me to scrap the bottom of the barrel, am I right? That said, doesn't mean his no-longer-negated-benefits should go to waste.
Rollond: OVER OUR DEAD BODIES! (They all fired at her as she stopped their projectiles in their place and fired them back as they barely dodged them)
Tempra: HAH! Again, you guys are SO predictable. (All the power that Joel had including the money and Uridium was digitally teleported away)... I want to thank you guys for saving me the trouble of defeating him myself.... Though ya got sloppy in terms of sparing me to do the especially dirty work of getting rid of the money-hungry dumbass.
Samantha: YOU WITCH!
Tempra: (Scoffs), how rated-G of you to say. Come on, we're all adults here, you're welcome to call me WAAAY worse than that! (She teleported away)
Gloria:... Well damn.
Icky: Well, looks like her bite IS as damaging as her bark.
Morco: ".... I don't consider what I saw a good sign."
Lord Shen: "By all means, villains dispose of failures all the time, even in that particular way. At worse, the twins could only be interested in those that can fight and compliment their threat-level and would detach themselves from those proven weak."
Morco: "Well, all the same, I hope it was just because the Twins felt Joel got weak and what occurred was just discontinuing a dying partnership.... And that it doesn't have worse implications for the SOVS outside of that."
Icky: "Well so far, the worst-case scenario is that they turn on schmoes who disappoint them, we're not yet at mindless nihilist levels here. What that was, is no different than how alot of crooks behave around here. At best, those two are just failure intolerants."
Morco: "Really hope so. I, really, fucking, hope so."
The Gunshow Of Prometheneana Major/Defeating Elemenctin Jr
Prometheneana Major
SpongeBob:... Wow. This planet has LIGHTS.
Icky: "Really?"
Spongebob: "Hey it's kinda the noticeable defining feature here, give me a break!"
Jettle: After ANOTHER chase from that damned Lector, I could USE a breather in a place like this.... BEATING THE S*** OUTTA ENABLERS!!
Lord Shen: "I swear, you people and your-being easily attracted to violence."
Saucea: "Easy with the ethicist talk, buddy."
Rollond: This is Prometheneana Major. When a Vault was found here, it allowed the planet vast riches in tech and wealth. This is the capital, Meridianwater.
Laricia:... Wow. I'm surprised you knew that given you never went there.
Rollond: No, I was just reading the HoloDescription. First time I heard of that, in fact.
Laricia: Oh.
Bilge: Yeesh, these lights are everywhere. You think maybe they're compen-
Amylase: Can we PLEASE not make it awkward? This is where the Calyptus Twins and the SOV are getting high-tech equipment.
Zoney: Well what I'm asking is where THOSE are coming from! (Large portal-like spaceships were seen)
Ierlith:... Those are Magtury ships.... What are they doing?
(Tempra): HEEEEEEY, WELCOME TO PROMETHENEANA MAJOR!
Cynder: So much for a positive introduction to the planet.
Tempra: I see you see what we've done with the place. Beautiful chaos isn't it? (They saw Magtury vehicles and troopers raiding the city)
Taya: All we can see is innocent people dying.
Thoy: Oh don't act like they'd lived forever otherwise! Things die all the time! Get over it!
SpongeBob: There's a Fineline between it happening naturally, or by someone else's hand! You can watch us-
Tempra: KRABBY PATTIES STINK! THEY REALLY REALLY STIIINK! KRABBY PATTIES STINK! THEY REALLY REALLY STINK, STINK, STINK, STINK-
SpongeBob: WHY YOU LITTLE- (He tossed his bubble wand at the screens, missing the twins entirely and breaking said screens)..... Sorry, I forgot they are holograms.
Tempra:... Again, you can't stop us. We're too smart for you. Now comes the part where we and the SOV throw our heads back and laugh. Ready?
Thoy/SOV: READY! (They laughed mockingly as Trigger did this before firing Ol' Betsy at the screen where the holograms were projected from)
Gazelle: "..... I, am extremely curious at what could POSSIBLY drive those two to be like that!"
Deadpool: "Ya mean outside of being canonically accurate to the Borderlands' versions?"
Gazelle: "Yes Deadpool, I do mean outside of meta-reasons!"
Rolland: "Well they're mostly criminals, so-"
Gazelle: "That's the thing! Now, granted, it's not to say any other crook we've met in the systems have been the pinnacle of sainthoods, but, they have nuances and reasonings behind their motivations. Granted, simple ones, but, they at least had reasons for being what they are. They are only being the product of an environment caused by fanatical abuse. But these two? They feel like caricatures of what Law Absolutists like Lector THINK criminals in these systems are! It's like, those two are just puppets being intentionally MADE unlikeable for, whatever crude joke the puppeteer's trying to accomplish!"
Zoney: "Are you trying to say that it's not humanly possible to be like the Twins in nature?"
Gazelle: "Now, by all means, I've met frustrating villains, but, at least it is often only because we just became a problem to them would they antagonize us like this. The HA implied that these two had been harassing them for awhile now, even BEFORE the HA would be a problem to any newfound plan. That kinda, doesn't make sense. Why aggregate someone that you don't know would come after you eventually?"
Xandy: "Gazelle, I respect you try to look for the best in people, but I think the answer is just as simple as them being DICKS! Pure and simple! And even if they do have a mildly sympathetic reason for being this way, it's probably no different from the other crooks' reasons! That the system is trash, so they became crooks and scavengers! They can't ALL be like Jaxtom, Gaz."
Gazelle: "I feel like you're mostly only saying this under personal bias."
Icky: "Look, Gazelle, not every villain is gonna have a secret tragic-motivation for turning into a piece of shit! Sometimes, people just SUCK for the sake of sucking! And far as we know, those two are just a duo of super-trolls because their parents never restrained a prior harmless prankster nature and the systems going to shit did not mesh well with them!"
Gazelle: ".... I, still have my concerns, but, I'll hold off my beliefs until otherwise is true."
(Meeting Lawelle)
(Ierlith): You guys okay?
SpongeBob: Okay? You call crashing us here, okay?!
(Ierlith): ".... Okay, better question: Are you guys ALIVE?"
Icky: "Would you even be talking to us if the opposite was true?"
Mosey: I think, I vomited, my entire skeleton.
(Ierlith): Well, as long as you're alive.
Sparx: Lady, are you even surprised at this point? Because AT THIS POINT, nothing's gonna kill us.
Shen: Well, you heard her. We couldn't go in with our own vehicles, because that'd be giving away our arrival.
(Ierlith): Well, looks like Scoot and Ellyra landed you near city limits. Go answer that distress call.
Zoney: Don't tell us what to do what we have to do.
(Ierlith): I just did, and I did so to make sure you got the mem- (He hung up)
Zoney:... Women, am I right?
Icky: Hey easy on the sexism, buddy!
Gilda: Double that for me- (An Outch leapt onto her face making Borderlands Ratch noises) AAHHHH!!
Squidward: (Another jumped on his face) HOLY FISHPASTE! GET IT OFF ME! GET IT OFF ME!!! (He tossed it off)
Amylase: Outches.
Squidward: Lady, ouch isn't even the first word-
Amylase: No, I meant OUTCHES! They're native to the Beofynzeny System.
FL4X: Invasive creatures. (They fought them off until they were all blasted up by people on hover gyrocycles, who appeared to be androids)
Android #1: IN THE NAME OF ELEMENCTIN JR, YOU ARE ALL UNDER ARREST! SURRENDER AND DIE!
Icky: Don't you-.... Oh, who am I kidding- (He was blasted to a wall).... Oooooow.
Xandy: RUN, LIKE, HECK!! (They did but the hovering gyrocycles were too fast)
Mosey: "RUN LIKE HECK", FROM HOVERING GYROCYCLES, WOW, WHAT A BRILLIANT IDEA!!!
Xandy: I DIDN'T SEE YALLS COMING UP WITH BETTER IDEAS!!
(???): UGH! WE NEED BACKUP!! DAMMIT ALL TO THE WAZOO, SEND BACKUP, DAMMIT!! BANDITS ARE EVERYWHERE, AND THEY GOT M-TECH- AAAHHHHHHHHHGH!!
(Ierlith): Bandits? How did they beat us here?
(Tempra): Don't ask stupid questions, biotch. AAAHAHAHAHA!
(All On Sanctuaria III): SHUT UP!!
Boss Wolf: Oh, great! Now we got tech-troopers AND tech-bandits. Karma fairies, you wanna give us MORE reasons to hate you?!?
(Tempra): HEY, SUPERFANS! (Everyone groaned) YOU FINALLY MADE IT TO PROME MAJOR! We've been here for AGES! Oh, and thanks for the Uridium and the money. We have enough money to keep going WITHOUT Joel. Kay, bye! (She hung up)
Shen:... It's times like this where I want to decapitate someone.
(???): UGH, NOT MORE BLOODY EZZOYANS!! (They approached the source of the transmission and met a raptor-peacock called a Raptcock with colorful hair and an assault rifle firing away)
Raptcock: GET BEHIND ME, DAMMIT! (She kept firing until it ran out of ammo) AW, BLOODY ELL!!
Ezzoyan: (Laughed like Woody until she rotated the rifle's barrel to switch to another and shot him down)
Raptcock:... Wanted me to finish that last laugh for ya? (She was introduced in Borderlands fashion as Lawelle Meteous, One Bloody Badass Babe With Balls... Metaphorically speaking.)
Deadpool: EEEEYAO! That literal and figurative chick! (He was shot in the balls again) AAAHAHAHAHA, NOT AGAAAIN!! AND I WAS THIS CLOSE TOOHOOHOOHOOOOOO!!! OOWWW!!
Lawelle: YOU WANT SOME OF-... Well, slag me, that's good timing. I thought I was cu*ked back there. Those bandits seemed to have gotten their dirty hands on some WICKED Magtury guns.... Oh, right, I'm Lawelle, did, did Atama send you? Maybe even Rhybe?
SpongeBob: Rhybe? Where do we know a Rhybe?
Sandy: Oh, you mean that Jeer we helped back on Epho?
Lawelle: If you mean Rhybe Faerge, yes, he's helping out Atama right now as it's... Substitute CEO while the real one's gone missing. It's at war with Magtury right now.... Not from around here, are you?
Iago: Well, gee, what gave us away? Our ridiculous routines? The fact that we look like NOTHING NATIVE HERE?!
Lawelle:... Heheh. I like you guys already. All these bandits have been running around blasting feces up screaming about some Vault.
Zoney: Well, you can thank the SOV AND Cleanse Co. for that. Apparently, they have an alliance, and one that's born out of tricks at that.
Lawelle:... Well, goody. I know jack-squat about Vaults, but I bet SOMEONE here would.
Deadpool: Lady, we ALL do. It's got untold power and the kind that'll make ya rich in every definition. Wealth, power, babes and/or men, all that good s***.
Lawelle: Heh. Figures it'd be about THAT.
Ed Otter: It's a greedy AUU, mam.
Lawelle: AUU?
Po: Some of us are not from this dimension.
Lawelle:... I did kinda wonder why half of ya looked weird. Initially I just assumed you were' modified freak experiments or something. Then in that case, you must be the Shell Lodge Squad.... You all look exactly as silly as that name.
Bubbha: WOW, how original!
Lawelle: Look, I'll take you to meet him. We just gotta watch out for bandits. Skug-buckets became a recent problem in these parts.
Icky: "WE NOTICED! Also, there were these two robots that were after us! They said something about an "Elementian Jr" or something like that. Should we be concerned about this guy or is he even gonna be relevant to this plot at all?"
Lawelle:... Elemenctin Jr, and, that's LITERALLY the guy we're fighting against.
Icky: Say what now?
Later...
(Elemenctin Jr): (Appeared in a hologram as a transparent-skinned salamander in a suit) Hey, I got news from my two buddies that the Shell Lodge Squad, Heroes Act, and Vault Seekers are in Meridianwater.
Tulio: Am, AM I LOOKING AT HIS SKULL?!
Xandy: It's called a Jellog. A semi-marine salamander. Sooo, yes, you are.
Lawelle: (As Elemenctin Jr. kept saying 'blah blah blah' in the background) Apparently, he used to be one of many heirs to the Magtury Corporation in the Beofynzeny System, until he killed them all to steal it for himself... Well... Except one.
Mr. Dodo: One?
Lawelle: One of us. Elocco. She's provided us plenty of information to keep us alive. So, yeah, maybe you might wanna... Keep... (Yawns)
Kowalski:... You must've been too busy these past few days.
Lawelle: No, I- (Yawns) Have narcolepsy. (She took another sip of coffee) WHEW! WHAT A KNOCKER!... And DAMN, I just used the last of my bloody coffee.
Sandy: Wow. That's even more tragic.
Lawelle: I NEVER STOP FIGHTING! I'VE EVEN LEARNED TO DO IT IN MY SLEEP! I even end up sleep-fighting my own forces.
Cutaway
(Lawelle): (She was fighting and beating people up cartoonishly in her sleep)
Present
Lawelle: So I NEED regular doses of caffeine to keep myself awake.
Amylase: Have you considered seeing a doctor?
Lawelle: We lost our doctor months ago.
Amylase: Because of COURSE you did!
White Rabbit: What could Eleme... Ele...Elewawa-
Lawelle: Just call him EJ.
White Rabbit: THANK YOU, THAT MAKES THIS MUCH EASIER! What does EJ have to gain to do all this to this planet? Why help the SOV and Double-C?
Lawelle: Because the blighter wants to secure his stolen place as Beo's Magtury CEO-... Wow, that sounded less ridiculous in my head.
Patrick: What about BF... No, that's not right either.
Lawelle: Let's just stick with Beofynzeny for now. Anyway, he wants to secure his name by purging crime from it, through stealing the power of this planet, AND it's Vault.
Icky: "And he's doing this, by teaming up with the very criminals he wants to waste, AND a group with CLEAR COUNTER-INTUITIVE GOALS?!"
Lawelle: "Hey, before you assume him stupid, obviously he's gonna betray both groups in the end once he gets what he wants."
Xandy: That's KINDA the problem. We cut the Calyptus' twins source of Uridium and money on Prometheneana Minor, and they just stole it after killing Joel. No doubt they know he'll betray them, and plan to kill him and steal his power when they have the chance.
Lawelle: ".... I know this is supposed to be worse-case scenarioy, but, mad props for those twins on COUNTER-betraying like that, cause usually EJ's hard to predict and surprise."
Lord Shen: "Well don't compliment them just yet, cause those twins are just as much a graver threat than a clear-body salamander!"
Meet Tryon DeLuxe
Lady Aurlia Kills Captain Tauncst
Meet Ave
Itixyas
SOV Bandit: GET THEM! (They fired madly at Amylase as she took and absorbed the energy blasts)
Amylase:... Don't you know what I am?! (She powered up her six hands to display energetic power alongside her real hands as the bandits all backed away and ran) I'm a CENSEN, BITCHES!!
SOV Bandit: "UNGET THEM, UNGET THE-"
Amylase: (She fired blasts of energy at them, causing overtly dramatic explosions to occur)
Chaos:..... Damn. Even I'm surprised by that amount of lovely chaotic destruction....
Taya: Alright, let's go. Ave is somewhere here, IF she hasn't gotten herself killed already.
Po: Why would you even leave her alone if she's THAT much of a troublemaker?
Taya: You think she'd be ALONE?!
Po: I DON'T KNOW, I MEAN, COME ON, TAY!
SpongeBob: Let's just go. (They kept fighting through waves upon waves of bad guys)
Taya: The Vault here is sealed in a Uridian anchorhold. The whole monastery, from what the holonet told me, was built around this Vault because the monks here think it sacred. Maybe it is, but right now, it's attracting the wrong kind of attention, so, gotta clean this bandit infestation up before we find it.
(???): ATTENTION ALL RELIGIOUS RETARDS OF ITIXYAS! THIS IS BOSS SYLMESTRO! YOUR OFFICIAL NEW RULER!
Skipper: Oy, we always seem to end up running into the specific planet's specific problem always INEXPLICABLY connected to the main issue. May I ask, why?
(Sylmestro): BECAUSE SHUT UP!
Hudson: WAIT, HE CAN HEAR US?!?
(Sylmestro): ACTUALLY, I'M UP HERE! (They saw an elephant-seal-nosed Brachotops above them)
Rollond: OPEN FIRE?! (They fired as he was actually a hologram)
Sylmestro Hologram: HAH! Those twins were right. SO predictable.
Rollond: Okay, WHY do we keep forgetting that HOLOGRAMS ARE A THING?!
Sylmestro: Because you all are too used to shoot first and ask questions never! So, uncivilized.
Rollond: GRRGH!
Sylmestro: Anywho, THIS PLACE IS NOW PROPERTY OF THE SOV'S POWER OF THE MAGTURY CORPORATION... OR WHAT'S LEFT OF IT!
Max: YOU'RE WELCOME! (Sylmestro fired a gun at them as Max screamed before realizing the bolt was just holographic, causing Sylmestro to laugh like this)
Rollond: ".... Tch, and he called us uncivilized?"
Taya:... That guy's a pain in the anus. Looks like he hasn't found a way into the anchorhold yet, but, let's not rely on his incompetence. That means you too, Lodgers... AND Deadpool.
Deadpool: F***, that's the fun part!
Taya: THEIR definition is fun is different than ours... AS THEY'VE SHOWN!
Slymestro: "Awww man! Those twins were onto something about how worthless you misfits are?!"
Icky: "Buddy, we just survived their little minions awhile back, I think it's safe to say their trash-talking is, REALLY exaggerated!"
Slymestro: "Tch, you just got lucky! Joel got too confident and Elementy got his priorities mixed up! I, will have no such problems with you misfits! (Hologram vanishes off)!"
Deadpool: "Ahhh, it's adorable to see the blind faith of a soon doomed bad guy before that inevitable betrayal thing happens once more. It really shows that crooks can be too trusting of eachother sometimes."
(Later...)
Censen Monk:... Ahhh, Taya Blast. Where's your protege?
Taya: I thought you were looking after her, Brother Cletus.
Cletus: I WAS. Until, she-
Taya: Ran off again?
Ierlith:... Taya, you seem to lack discipline with this, protege of yours.
Taya: She's just a kid.
Ierlith: It doesn't matter when that childishness can be used against us.
Cletus: AHEM! If I might, try looking in the sacred graveyard. That's where she usually wanders off to. May the Great Phasepowers protect you.
Taya: Eh, let's see. (She called someone on her oPhone) Hey, Ave? You still at the library like I asked?
(Ave): OH, UH, YEEEEESSS, UH-
Taya: Ohph, you're not at the library.
(Ave): YES I AM!
Taya: Then why did you say 'uh' twice?
(Ave): DOESN'T EVERYONE WITH A BRAIN THAT DOESN'T GO FAST DO THAT?!? I CAN'T EXACTLY-
Taya: Well, if you're at the library, why are you yelling? You're not supposed to yell at a library. People have to read there.
(Ava):... This is a special, KIND of library- (Blasts were heard)
Taya: What was thaaat?
(Ava):... That was a, book. Like I said, special kind of library. One with books that make blaster sounds.... GOTTAGOBYE! (She hung up)
Taya: Yep, DEFINITELY at the graveyard. I swear, I can't trust ANYBODY with her.
Ierlith: Then why did you take her in?
Taya: Because... She's going to be a Censen one day. I don't want her using those for selfish reasons.
Ierlith: Well I feel like that this is CLEARLY a work in progress.
Taya: Yeah, she would either get herself killed or arrested, even with the lack of serious law we have here, or... She could learn from me so she could survive.
Zoney: And, you think she can help us?
Taya: Oh, yeah. The anchorhold is protected by overcharged Uridium crystals. If I had the right power, I could break through it.
Lord Shen: And, what does this have to do with Ave?
Taya:... She's a graverobber.
Thundera:... I know this system doesn't exactly have a good upbringing anymore, but.... Shameful. Disrespect for the dead is just wrong. Living in a dodge-city system never excuse this kind of thing.
(Tryon): And THIS graveyard is cursed by phase spirits.
Ierlith: Phase spirits. FAAAANTASTIC! So, WHY are we going there?
(Tryon): In this position of the star's orbit, it's Memorial Day. So Queen Didiac is supposed to bless the spirits with gifts, including uridium. If that little girl tries to steal even a SINGLE crystal, it'll alert the spirits and she'll be dead as slag. If she was supposed to be slippery before, ohho, no, not this time. Not when the presence is too big for her.
Taya: UGH! WHAT IS SHE THINKING?!? When I get her, she is in SO much trouble!
Boss Wolf: How is THIS supposed to get us uridium?
(Tryon): Well, you don't just STEAL it. You trade for it.
Taya: And Ave, is NOT the trading type.
Private: WE HAVE TO STOP HER!
(Later...)
???: Say, you wouldn't mind if I took this? (An Enamn was seen shaking a dead bandit's head up and down while holding a gun)... Oh, you are so generous. Thanks, bitch. (She was introduced in Borderlands fashion as "Ave, Graverobbing Censen-In-Training, Don't Get Comfortable")
Deadpool: Whow, that is one ugly Censen.
Ave: Ugly? Well, given that mask of yours, you look like you're hiding an ugly mug yourself.
Deadpool: AW DAMN, SHE KNOWS!
Ave: WAIT, YOU ACTUALLY DO?!? I MAINLY ONLY SAID THAT TO GIVE YOU A TASTE OF YER OWN MEDICINE FOR BEING A RUDE PIECE OF SHIT, BUT WOW, ACCURATE GUESS!
Deadpool:... I f*****g hate you.
Ave: Tch, join the "Hate Ave" club, I hear they got jackets and club sodas.
Taya: AVE!
Ave: D'AWWWwwWWW, FRICKASAURUS, YOU BROUGHT HER?!?
Alex: Yeah, looks like you've been a little delinquent for the unknownth time in a row, little missy.
Taya: Ave! How many TIMES must we go through this?
Ave: IT WAS JUST ONE CRYSTAL! I want to be a Vault Seeker like her, and I WOULD be if SHE wasn't putting me in charge of watching over a DUSTY-ASS library and stareing at water for like a hundred hours.
Taya: ONE CRYSTAL IS STILL STEALING! AND ON THIS MEMORIAL DAY, WITH QUEEN DIDIAC AND ALL THE SPIRITS LOOKING EVERYWHERE?! YOU COULD'VE GOTTEN KILLED, YOUNG LADY!
Ave: I'VE DONE IT BEFORE, YOU KNOW! I handled grouchy undeads before!
Taya: BUT NOT LIKE ON THIS DAY!
Ave: See, this is your problem. You underestimate what I can do.
Taya: "Oh, so because you're an expert in disrespecting the departed and their gifts that I'm NOT supposed to worry that you'll upset the wrong spirit one day?!"
Ave: "Hey, it's not like we still have laws stronger than mere suggestions anymore! It's about survival! And in this case, being a scavenger is better than being prey?! Is that what you want from me?! To be-prey and not able to survive in the environment we're in?! Tch, double-standards, Sis. Double, Standards! (Walks off as Taya tries to stop her but fails surprisingly).
Deadpool: Wow. This kid's a WHINER!
Gazelle: "Deadpool, please, a more polite term is.... Overeager."
Icky: "Well, I would say.... Troubled at best."
Bagheera: "I would imagine this is a common trait with children living in entire systems under lawlessness."
Deadpool: You call it troubled or overeager, I call it being a whiner.
Squidward: So, kind of what you're being right now?
Deadpool: Do I SOUND like I'm whining?
Squidward: Every time you open your noisehole.
Deadpool: Whatever. Let's just get this crap over with before Miss Whiner gets herself killed.
Icky: "Only because we share the same goal of keeping the kid out of trouble, not cause of your personal request."
Ave: "(Holdin a golden skeleton) Holy Krow, how was this guy able to get a golden skeleton, even with our tec in mind? Oh well, I'm sure Scavenger Pete would pay me good with this bad boy!"
Taya: "AVE?!"
Ave: "(Already had sent the golden skeleton on a probe going off to an area where this Scavenger Pete would be) Do you mind?! Sending treasures to the Scavengers Club is a DELICATE process!"
Taya: (She immobilized the probe and retrieved the skeleton) WHAT PART OF 'CURSED', 'QUEEN DIDIAC', AND 'MEMORIAL DAY', DIDN'T YOU UNDERSTAND?!
Ave: Oh, I skipped all the serious stuff.
Taya: IT WAS ALL SERIOUS STUFF!
Ave:... Huh. No wonder I didn't remember any of it.
Taya: AVE, I AM SERIOUS!
Ave: EXACTLY!
Taya: AVE, STOP THIS RIGHT NOW! I AM TRYING TO PROTECT YOU! ARE YOU ASKING TO GET KILLED?!
Ave: Yelling isn't going to make me listen to you.
Taya: AAAHHHHGH!!
Ierlith: Still think it was a good idea to bring her in?
Deadpool: I say we let her die. Serves a good lesson to me- (Shen cut his balls off again) AAAAAAAAAAAAAAAAAAAAAAAAAAAAAAAAAAAAAAAAHAHAHAHAAAAAAAAAAAAAAAAAAAAAAAAAAAA!!! WILL YOU STOP DOING THAAHAHAHAAAT?!?
Ave: HAH! That was hilarious! Everyone, listen, I KNOW what I'm doing.
Xandy: Do you?
Ave: YES!
Alex: And why should we trust you when you ALMOST got yourself in trouble with that golden skullhead?
Ave: (Sighs) You're sounding like Taya now. Dang, and some of you otherwise look like fun people.
Icky: "Well sorry if we don't include desecrating corpses for money as part of what we consider "Fun"."
Deadpool: "(High Pitched Voice) Ehhhhhh, well if the corpse in question was something I happened to be responsible for and if he was a rich crimeboss-"
Lord Shen: "THE RED NINJA DOESN'T REPRESENT THE MAJORITY OF US?!"
Ave: So that means I don't have to listen to you anymo- (Taya immobilized her in an energy bubble) HEY!
Taya: Sorry, Ave, but this is for your own good. You will not go anywhere without heavy supervision from now on.
Ave: "Oh for petan's sake, this entire system's gone to shit, who's REALLY in the position to care what happens to a bunch of dead people?!"
Squidward: "Sure this is a terrible place, but that doesn't mean you should CONTRIBUTE to why it's a terrible place!"
Taya: "Also, I'M PRETTY SURE QUEEN DIDIAC WOULD STILL GIVE SOME FUCKS ABOUT THIS GRAVE BEING DEFILED?!"
Ave: She hasn't before.
Taya: No, but that's because she didn't know who has been doing it. You were about to give her the answer.
Sandy: Yeah, not very smart, kiddo. Not, very, smart. And take it from me, I'm a genius and even I made stupid choices.
Ave: Well lucky you. Hmmph!
Temple
Ave: (She was still contained inside the energy bubble) Hey, fan-tail! Your butt's showing.
Lord Shen: URRGH! First of all, my tail feathers haven't even be raised, and second, impudence is NOT gonna change our minds about the issue of your bad habits! So will you KINDLY practice the Buddhist monk habit of SILENCE?!
Taya: I got it. (She soundproof the bubble getting Ave to scream crazily and comically)
Deadpool: Yeah, keep whining, whiner. We'll EVENTUALLY take you seriously.
Spyro: Deadpool, don't push it any further!
Taya: Alright, from what I gathered, Sylmestro is supplying the Calyptus Twins with stolen Censen secrets from this planet, AND is giving them more Uridium than what they got from Joel.
Icky: "So he's litterally the repeat of the first boss without actually being the first boss? Well that's not very inventive."
(Tryon): Actually, there's more to this 'Sylmestro' guy than you think. He actually came from Prometheneana Major. Sylmestro Stone had been from Tolvent and joined in the fight on Prometheneana Major with EJ. When he made an early retirement, he came here to test the SOV for any Censen secrets and Censen slaves.
Ierlith: They're, ENSLAVING, Censens?
(Tryon): Eeeeyep. Not just that, but they're looking for the biggest secret of all. And... Oh, crap.
Tigress: What? What is it?
(Tryon): Guys... Your new kid friend Ave wasn't lying. She was trying to steal, not just ANY crystal. It's the last crystal that remained from the grave that was already robbed by, one, specific... (Sobbing)... Censen.
Taya: Uh... Who was it?
(Tryon): Phh... PHHHHHHHHH...
Troge: SPEAK UP, DAMMIT!
(Tryon):... MY WIFE, PHASEL!
Taya:... So... All this time, Ave was just trying to save the last Phasel Uridium crystal from them?
Ave: (As the bubble was disabled of being soundproof) YEAH! What value is there to any OTHER Uridium from any other grave to me? I was going to bring it to you when you came back so you could unlock the Vault. I saved you the trouble.
Bagheera: WHY THE DEVIL DIDN'T YOU TELL US?!?
Ave: You didn't ask.
Bagheera:...
Hans: See, this is vhy nobody uses manners these days.
Telthona: Ave, you do realize that omitting this from us counts as interfering with our mission, right?
Ave: Oh, suuure, like you'd even believe me if I said it myself anyway.
Telthona: I-...... (Slightly frustrated sigh) Alright, fair point, but there was no shame in trying at the least!
Ave: Regardless, I deserve an apology.
Gazelle: "Then in that cause, our apologies for- (Vancer shoved her gently to stop her) HEY!"
Vancer: Kid, apologizing will not change anything. We still don't trust you.
Zosimo: "Vancer doesn't represent us-"
Vancer: UGH?! Okay fine! That is to say, you're not exactly someone I would say is EASY to trust?! Espeically when our first encounter with you, nearly involved pissing someone powerful off?! If you had just given a better impression-
Ave: Waaah waaah wawawa. Cry, me, a river. Are you forgetting that this system is a craphole, dude? It's no longer about keeping appearances or making "Good Impressions" anymore! Or are your systems too privileged with NOT being hellholes to understand that?
Vancer:... Okay, fine, I'll admit that I shouldn't've expected you to be the most wholesome person in the world, and that this planet and the system it is in, has gone to shit! I, get it! I'm not pretending I expected better from you, I'm not asking for perfection here, I'm just saying that, meeting you should've gone better, like, WAAAY better! I mean, sure, I can get you like to defile graves for a living and I can respect not wanting to be weak, but your commonsense leaves alot to be desired!
Zosimo: "(Laughs), Ironic coming from you, Mr. Mission Bum-Rusher!"
Vancer: HEY, AT LEAST I'M TRYING TO GO EASY ON THAT, ZOSSY?! Anyway, point is kid, If you had just given us a-
Ave: Waawawwawwaaa.
Vancer: Given us a better-
Ave: Wawawawa.
Vancer: Impre-
Ave: Wawa.
Vancer: IF YOU HAD JUST GIVEN US A BETTER IMPRESSION, WE'D HAVE-
Ave: Wa wawa wawawa wa. (Deadpool scoffed)
Deadpool: "On second thought, I changed my mind about this kid, SHE'S GREAT!"
Miria: "Oh sure, retract your earlier opinion about her being "A Whiner" because you appreciate her crude sense of humor. Though no surprising give your OWN nature."
Vancer:.... OKAY, KIDDO, I CAN GET I SHOULDN'T EXPECT YOU TO BE A REAL GRAPHENE SWEETHEART HERE, BUT CAN I AT LEAST ASK THAT YA TAKE THIS EVEN ALITTLE BIT SERIOUSLY!
Ave: Why? You don't trust me, so I'm not saying jack.
Deadpool: Can you say jill?
Ave: Oh hardy har har!
Gazelle: "(Smacks Vancer off before he can escalate things)..... Ahem, anyway, as I was saying, we apologize for any ill-will on ALL our parts, even if Vancer has acted contrary to this."
Ave: "Thank you, and apology accepted enough. (Vancer grumbles annoyed) I'm glad at least the majority are sensible."
Icky: "Well, keep in mind we're not crazy for the attitude neither, but we like to give ya some beneficial doubt cause at least it was more or less helpful, even if the method could've been better."
(Tryon): AHEM! Not that this soap opera wasn't entertaining, but can we PLEASE go back to business here?! Sylmestro is looking to use that crystal to open the Vault for the Calyptus Twins, and steal as much power as they need to control any and all Censens in the UUniverses. And given how much time we spent with Ave and here, odds are he's closing in on them for the final crystal as we speak.
Zemo: And we just stopped Ave from getting it first.
Shenzi: Aw, DAMMIT!
FL4X: Okay, everyone. Let's not panic. We can still get back there and-
(Sylmestro): I GOT THE LAST CRYSTAL, BITCHAAAAAAAAS!! NOW WE CAN TEST THEIR POWER IN THE CENSEN BATTLE ROYALE, IN PRIMTAX CITY!! (Bandits were heard cheering)
(Didiac): UNHAND THAT CRYSTAL IMMEDIATELY- (A shot was heard) AHA! I WON'T FORGET THIS?! (Runs of running were heard)!
(Sylmestro): So long, Queenie! Props for being more durable than expected, though, but you'll do good in backing off?! We've got a Vault to raid. But first, we have to train for whatever s*** we find in it. (They were heard leaving)
Ave:... Your faults, idiots.
Vancer: This changes nothing. Nobody wants to indulge you- (Gazelle punches him again) DYE?!..... AM I SERIOUSLY THE MINORITY HERE?!
Gazelle: "Too be fair, if we were just alittle less afraid of upsetting the departed, we would've avoided this situation! So in all fairness, we only have ourselves to blame for not giving her due credit."
Taya: (Sighs as she freed her from the bubble) Alright, Ave, we're sorry. We didn't know.
Ave: The Dancer lady already covered it, but thanks sis. Ya see how easy it is to not let pride rule ya, (To Vance) Whiner? (Vancer grumbled even more annoyed)!
(Tempra): HELLO, SUPERFANS! (Everyone groaned) UUUUUGGGHHH! THAT'S RIGHT, WE CAN PLAY TOO! YA SEE HOW THAT SOUNDS?! UUUAAAGGGHHHH!!!
(Thoy): Sylmestro says he just got the last crystal to take us to the Itixyas Vault. We'll have all the power of the Censens we can hope for.
(Tempra): And word on the street has it that the Lodgers, HA, and Vault Seekers, have let him do it by stopping this annoying graverobber from taking it first.
Savio: Oh, sure, rub it in! Excuse us for not wanting to upset the dead?!
(Thoy): Honestly, we've had it up to here with that little emo brat too. I'm glad that that Private Peens stole that kid's diary. We LOVE knowing that she has parental issues, whines about everything and makes her problems the center of the UUniverses, lived in a fart cave because of sewer smells, ripped off people with attachment issues and selling EVO suits for food money, stole and sold other things for money, even from the Censen Order, and bullies law enforcement and ruins their lives when they arrest her. (Ave started sobbing).
Mr. Whiskers: Really? (Brandy slapped him) AHH, OKAY, SORRY!
Brandy: No you're not.
(Tempra): Yeah! It's all true. Makes her just as predictable as you all are. Just adding HER to your group won't change anything. AAHAHAHAHAHA! (Ave was like this before destroying the entire Temple's power with multiple EMP bombs)
Ave:... Oops.
Icky: "Hey, fair's fair, those twins probably would've wasted the temple's power themselves anyway to be dicks, so, hey, at least they won't have the satisfaction of doing it."
Vancer: "WHY ARE YOU GUYS TREATING HER WITH KIDS GLOVES?!"
Hopstar: "Hey, it wasn't like Taya was dishonest with us about what to expect with this kid and said that she was the most co-operative kid ever! We at least were fairly warned that she works on her own accord! So we have to adjust ourselves accordingly to that!"
Vancer: "Hey, I wasn't expecting perfection neither, but-"
Miria: "Then STOP talking as if you were! What's done is done, and complaining about it only benefits the enemy!"
Vancer pouts angerly and gives up for now.
Ave: Yeah, next time, think before you judge someone. That's how heroes get hurt or killed. Honestly, if I didn't know any better, I'd say this was the reason the Heroes Act NEVER got off the ground before the Villains Act's destruction.
Taya: Ave, don't push it!
Ave: Alright, alright. Let's get to Primtax City and get those crystals.
(Xoxo): Oh, you're going to a battle royale, huh?
Ierlith: Xoxo? Uh, yeah, what's it to you.
(Xoxo): Oh, I'm sorry if you've forgotten, I owned the Battledomes of Fyregem, Sanctuaria, AND Sanctuaria III. I know a thing or two about this. I can help you get in.
Ave: Can you now?
(Xoxo):... Who's this stick in the mud?
Taya: Oh, this is my apprentice Ave. She'll be helping us.
(Xoxo):... Doesn't really look like the helping type.
Ave: Oh, you'll be surprised, Vellan.
(Xoxo): Okay, okay, let's focus before we get racist. I have entered contestants into battle royales before. Hell, the Calyptus Twins have one on Uridia. Carnivopolis is the newest capital of the SOV, and I'm entering.
Axon:... Why?
(Xoxo): It doesn't matter why.
(Saucea): She is doing it for you guys.
(Xoxo): SAUCE, THE TWINS MIGHT BE LISTENING!
(Saucea): Oh... S***AAAAAAAAAT!
Ave: Well, looks like I'm not the only f***-up here.
(Xoxo): Look, point is, this could help us out. Sylmestro has been a champion in Carnivopolis' gladiator tournaments. You beat him, you're bound to get close to the twins and see what they're up to.
SpongeBob: Hmm. Yeah, it probably might.
Ave: Great, more bloodshed. Like I haven't seen THAT in my life.
Deadpool: You get used to it.
(Xoxo): Alright. So, I'll enter a few of you into the battle royale.
Rollond: A FEW of us?
(Xoxo): Yeah, only a few can compete in the battle royale. If you all showed up in the competition, it wouldn't be fair.
Frank: Oh, like fairness is rich in this kind of setting.
(Xoxo): Ugh, whatever, look, just roll with it! Who amongst you are the most powerful and less... Cartoonish?
Spyro: Me and Cynder.
Lord Shen: I am the general of the Lodge.
Rollond: I can strategize and fight.
Miria: And I am the leader of the Heroes Act.
(Xoxo): Well, we need six. Anyone else volunteering?
Ave: How about Vancer? With his wiseass attitude AND the fact he looks like he carries a butt-ton of weapons, I'd say he'd fit right in.
(Xoxo):... Yeah. That's good enough.
Patrick: What do the rest of us do?
(Xoxo): Sadly, an invisible barricade keeps people from coming in or out. There is no outside help allowed. This barricade only allows the transmissions of the SOV;s broadcasts in and out.
Pain: So, we can't help them?
(Xoxo): No. If you did in any way, then our team will be disqualified and you'll never get those crystals.
Tyberious Jr: Why must we do this? It seems easier to get in and take what we need.
(Xoxo): Sorry, but given you guys are, predictable to the twins, they'll be expecting you to do exactly that.
Libby: Then that also means they'll be expecting us to go into the battle royale, right?
(Xoxo): Yes. But that's the fun part to them. They're technically testing your capabilities.
SpongeBob: Well, in that case, let's give Sylmestro our results, RIGHT in his face.
(Xoxo): That's the spirit.
Meet Phasel
Ave Kills Sylmestro/Ierlith and Taya Stripped Of Power/The Calyptus Twins' Betrayal
Phasel: (They merged the crystals and created the Vault's Key)... The Vault Key is yours.
Sylmestro: NOOO! NO, NO, NO!!!
Lord Shen: We won fair and square. You would be wise to-
Slymestro: Oh, to hell with this. (He trapped them in with an electrical barricade and managed to take the Keystone away from Phasel) Now we have hostages. Your little friends will never be able to save you. AND they WILL not mess with us as we enter the Vault and take what we deserve, if they give an iota about your lives.
(???): Yeah. Except for ONE little thing, Sylly. (The field was taken down as Xoxo's giant hologram was seen)
(Xoxo): Reverse psychology is a glorious ruse. (The rest of the heroes appeared and raided Primtax City, beating up so many of the bandits there)
Sylmestro: NO! NONONONONO!!!
Lord Shen: Well, looks like your luck just ran out.
Sylmestro: OH, YOU ALL ARE SO DEAD!
???: HEY, YOU! (Ave appeared and shot his electric pack, shortening it out)
Sylmestro: AAAAHAHAHAHA!! WHY YOU LITTLE- (Ave leaped down)... Well well. If it isn't the Censen emo whiner. (He walked up to her and stared her down)... This, this is, SO cute! (He attacked with his remaining shock suit as she rolled and moved out of the way) HEY!
Ave: Nice miss, shockface!
Slymestro: (Tries again but the suit is now useless).... Ugh, why am I even BOTHERING with you?! You can't beat me. In this dome, I am the king.
Ave:... Well, your highness... Let me finish this regicide, PERSONALLY! (She punched him many times in the chest)
Sylmestro:... My Gods, how did you know I was deathly allergic to tickling? (He laughs)
Ave: Wait for it...
Sylmestro: Ahahahahaha- AAaaAAAAAAAAAAAAAAAAAAAAAAAAAAAAAAAAAAAAAA- (His suit started malfunctioning to critical levels and shocking him) YAAAAA-AAA-AA-AAAAAA-AAA-AAAA-AAAAAAAAA-AAAAAAAAAA-AAAAAAAAAA-AAAAAAA!!
Ave: ADIOS, YA BIG JABRONY?! (She got a glowing Censen arm and cast more electricity at him)
Sylmestro: YAAAAAA-AAAAAA-AAAAAA-AAAAA-AAAAA-AAAA-AAAAAAA- (He exploded in a bloody mess off-camera)
Jettle: WHOA-HO-HO, BRUTAL!!
Icky: "Welp, ya saved the Twins the trouble of killing that idiot off themselves at least."
The real Keystone was found in the mess as Ave got it.
Ave: "..... (At the SOV Bandits) WHO ELSE WANTS SOME, YA CUM SUCKERS?!
SOV Bandit 1: "..... WE LOST?!"
SOV Bandit 2: "THOSE STUPID TWINS LIED TO US?! THESE GUYS AREN'T JOKES AT ALL?!"
SOV Bandit 3: "Ahhhhh fuck this, we're out of here!?"
Suddenly, Cleanse CO. Soldiers bum-rushed the bandits and surrounded Ave!
Cleanser: "(Appears as well)...... Well, well, well.... I believe you must be the local scavenger of Vienus."
Ave: "..... Well if it ain't the bishop dipshit himself."
Cleanser: "Ugh, not very formal to one of your highest paying customers, are you? (The group were surprised)....."
Ave: "NOT OUTLOUD, YOU OVER-RATED DINGUS?!"
Cleanser: "Oh come now, it's not like these people trusted you!"
Ave: "The Uniter seems nice-"
Cleanser: "Ugh, obviously the minority! The others think you're a pest or a liability and would've only treated you with gentleness cause of request!"
Ave: "Hey, they're not ALL like that!"
Cleanser: "Hmmm, believe what you want. Now, surrender me the keystone."
Ave: "My parents first, Bishop Dipshit?!"
Cleanser: "Ughhh, I hate dealing with stubborn help. (Claps hands, and two Cleanse troopers bring in Digi-Resserection Tanks with embryos in it)..... These tanks will activate and turn into your parents proper, if you give me the Keystone AS AGREED?!"
Ave: "Turn on the stupid machines FIRST, then I'll give you the stupid thing!"
Cleanser: "Oh bother, do you have trust issues or something?! I know I have made a regrettable decision to work with those twins, but I would never DARE double-cross a Censen! But I will promise to immediately have the tanks to start working the very moment, I have that Keystone!"
Ave: ".... Fine, but I'm HOLDING YOUR STUPID ASS TO IT! (Gives Cleanser the Keystone as he quickly grabbed it)!"
Cleanser: "(LAUGHS MANIACLY)!? YEEEEEEEEEEEEEESSSSSSS?! (POSES WITH THE KEYSTONE AS SUDDENLY, LIGHTNING CRACKLES)?! AT LAAAAAAAAAAAAAAAAAAAAAAAAAAAST?! (LAUGHS CRAZILY)?!"
The Group were utterly shocked by this.....
Ave: "Yeah yeah, go ahead and laugh your ass off! You're about to ruin a Teadr 1 race's legacy and further make the U-Ters MORE hateable for the fact you Cleanse morons came from their asshole! NOW REVIVE MY PARENTS?!"
Cleanser suddenly grabs Ave by the arm and pins her down!
Ave: "HEY WHAT'RE YOU DOING, BEAKFACE?!"
Cleanser: "I'm thinking of giving you a different reward! (Pulls out a lazer dagger) (Threatening voice) An ENTURNAL Reward! (Ave stared in fear)!"
Viper charged in and smacked Cleanser away!
Cleanser: "D'OWWWWWWWWWWWWWWWWWWWWWWWWWWWW (Crashes into some SOV Bandits)!"
The others got to Ave!
Taya: "Are you okay, Ave?!"
Ave: "..... You guys, came for me, even inspite of-"
Xandy: "We have to be bastards to not understand giving into Cleanser's promises of having your parents back."
Vancer: "WHAT?! SERIOUSLY?! I-"
Miria: "Now is not the time, Vancer?!"
Cleanser still had the Keystone as he got up!
Cleanser: "..... Ya know what, a small flaw in an otherwise FLAWLESS victory! (Cleanser and the Cleanse Co Troops vanish off)!?"
???: "OHHHHH, WHAT AN EPIC DRAW?!"
Tempra and Thoy appeared again!
Thoy: "Looks like NOBODY WINS TODAY!?"
Icky: "Okay, you two are ODDLY happy about losing!"
Tempra: "Ohhhh? And who said WE were the ones who lost? (Everyone was confused by that)."
Thoy: "Yeah! It's only you misfits and the dumbass crooks of the SOV that're the REAL LOSERS HERE?! We are the ones who won the key, cause we were full-on chumps for Cleans Co! (The SOV were shocked and horrified!)"
SOV Bandit Leader: "...... Tempra, Thoy, WHY?! WE, WE FOLLOWED YOU ALL WAY THROUGH?! YOU PROMISED US A GREAT REWARD?!"
Thoy: "Oh, it's a great SOMETHING alright! For you see.... Well, let's just say, that Keystone isn't gonna just effect the vaults! Get ready for the REAL GAMES?! (The two disappeared, as suddenly, portals open up, as silhouetted and unseen creatures were coming forth)!"
??? Leader: "(Was the biggest silhouette) WE MUST PROTECT THE KEYSTONE FROM THE DEFILER, AND PUNISH THE UNIVERSES FOR THEIR DISRESPECT?!"
SOV Bandit 1: "..... It's....... It's....... IT'S THE URDI-TITANS?!"
SOV Bandit 4: "HOLY CRAP, THEY'RE REAL?!"
SOV Bandit Leader: "..... FLEE?! FLEE?! (The SOV Bandits began to make a run for it as the Silhouetted Urdi Titans began to destroy them and the city)!"
Tigress: "WE NEED TO RETREAT?!"
Gazelle: "But what about the SOVs?"
Miria: "There's nothing we can't do! We can't risk sharing their fate to the Urdi-Titans' wraths! We must go!?"
The Heroes make a run for it!
The Silhouetted Urdi Titan Leader roared to the sky with a Kaiju roar, as the city burns in purple flames!
(Later...)
Censen: (It roared and destabilized in magical power and died)
Ave: HAHA! HEADSHOT, BABY! (She blew off her arm power)
Taya:... AVE! I TOLD YOU TO STAY OUTSIDE!
Ave: After I just saved your sorry asses from Sylmestro? No way. We're all in this together.
Shifu: Ave, it's not that we don't appreciate your aide, it's just that it would be far more helpful for you to understand some obedience!
Vancer: AND you're still not worth our trust-
Zosimo: "Ya mean YOUR trust?!"
Vancer: UGH?! FINE?! MY, TRUST?! I don't have to remind you about your little tattle on me!!
Ave: This isn't about you, you trigger-happy loon.
Vancer: EERRGH! That's BESIDE the point! You have to learn to listen!
Ave: I told you, I don't listen to people who don't trust me, NOR people who don't completely trust me. I hoped you would, before you left me out there!
Taya: BECAUSE IT'S TOO DANGEROUS! WE'RE TRYING TO KEEP YOU SAFE!
Ave: BY JUST DITCHING ME OUT THERE?!? ALL THE SOVs OUT THERE ARE DEAD! THAT URIDI-WHATEVER KILLED THEM ALL! AND I WOULD'VE BEEN TOO! I WASN'T JUST GONNA STAND OUT THERE WAITING TO DIE!
Taya: I MEANT GO SOMEWHERE SAFE!
Ave: UGH! This is SO unfair! You said I could be a Vault Seeker like you! YOU PROMISED!
Taya: You will! When you're ready.
Ave: READY?! I JUST KILLED A BIG BADDIE FOR YOU!! HOW IS THAT NOT AN INDICATOR I'M READY?!?
Ierlith: Because you're STILL a kid!
SpongeBob: You have to get out of here now, Ave!
Ave: I'm not going ANYWHERE!
Taya: YOU HAVE TO! In fact, you probably lead the Twins right here and- (Suddenly, Ierlith and Taya were sapped of their Censen energy by the Twins from behind)
Ave: TAYA!!
Tempra: HAHAHAH! Like I said. PREDICTABLE!
Thoy: Thanks for leading us to OUR power, kid!
Ave: YOU! STAY AWAY FROM- (She was pushed back with their stolen Censen powers)
Tempra: Sit down, you naughty kid! This might take a while!
Ave: GIVE THEIR POWERS BACK!!! (She fired a gun at them as they had no effect)
Tempra: (Laughs) Kid, you are like a bad joke made by a drunken idiot at a bar! A waste of effort! (They trapped her in an energy bubble) They're ours because of you. You got nobody else to blame but yourself.
Thoy: Yeah. Tell me kid, was it worth putting your friends' lives and power at stake just to be a Vault Seeker?
Icky: WHY ARE WE STANDING HERE, ATTA- (They were all put in energy bubbles)
Thoy: Ahahah. There you are, announcing your moves like that. You think we're DEAF?!
Tempra: Hahahaha! This will NEVER get old! (They entered the Vault and took all the power, giving them artifacts to upgrade their powers)... Goodbye, heroes. And thanks for being so predictable. (They vanished freeing them all)
Ave: NOOO!!!...
Taya: Ahha... (She and Ierlith fell, unable to get up)
Rollond:... (On a communicator) Someone come and pick us up. It's an emergency.
Banzai: UUUAAAGGGHHH!! WE WERE SO CLOOSE!!! (As he kept blabbing, they went to Sanctuaria III)
Sanctuaria III
Banzai: (The heroes blasted back to Sanctuaria III) BITING IDIOT! UGH!! (Ierlith and Taya were slumped back on board with their Censen powers gone as everyone saw it) THOSE TWINS TOOK THEIR POWERS!
Tigress: I thought Jaxtom was a monster. But THEM? They betrayed everyone! They left the Spawn of the Vault, THEIR OWN FOLLOWERS, to die by a Uridian monster because they were using them. They set them up to KILL themselves, because they wanted revenge for what they did to the two.
Miria: And worse, Cleanse has stolen the Vault Keystone and is going to destroy it, effectively self-destructing EVERY VAULT IN THE UUNIVERSES!
Hopster: "And that means the Urdi-Titans are gonna take our universes to slaughter as a result."
Deadpool: Ugh! Perfect! And even worse off, odds are that those Calyptus bitches are gloating about it as we- (A transmission was seen of an edited comical clip of them both brutalizing, siphoning, and embarrassing the heroes and villains)
White Rabbit:... Well aren't they a couple of sore winners?
Ave: Great. Now this just got a whole lot more dangerous.
Banzai: Yeah! It got too dangerous, BECAUSE OF YOU! NONE OF THIS EVER WOULD'VE HAPPENED IF YOU HADN'T DISOBEYED TAYA'S WISHES TO STAY OUT OF THIS!! NOW CLEANSE HAS THE VAULT KEYSTONE AND IS GOING TO PISS OFF THE URIDI-TITANS TRYING TO DESTROY IT!! OH, AND LET'S ALSO NOT FORGET, THAT DEAL YOU MADE WITH CLEANSE!!! How could you betray us like that?!
Ave: THAT WAS BEFORE I KNEW YOU! And I thought you forgave me for that.
Banzai: Okay, fine, I can get that was one of those "Prior Engagement" Deals, BUT ALITTLE HEADS UP WOULD'VE BEEN NICE SO WE COUD'VE TALKED YOU OUT OF THAT?! And about that "Forgiveness" thing, THAT, was before the Calyptuses followed you to us. Now they're more powerful than ever, AND Cleanse has what he needs to unknowingly doom us all in a moronic purpose to prevent a beloved legacy from being tarnished?! All this, because you wanted to bring your parents back to life, AND be a Vault Seeker?!
Ave: Well, what else was I suppose to do?! Pass up getting my parents back because the guy who was offering to do so was dubious?! Okay, fine, the fucker tried to cheat and/or kill me in the end, but HOW WAS I SUPPOSE TO KNOW THAT?! Far as I knew beforehand, I figured he was nothing more than a harmless ethicist turd?! If it makes you guys feel better, I'll promise I'll make that robed dinkus regret what he did?! So can't we just put this behind us and-
Vancer: YOU DON'T GET TO ASK QUESTIONS ANYMORE, YOU DISOBEDIENT LITTLE S***! (Everyone, even Banzai even despite his own anger with Ave, was surprised by the Outburst) I, UGH! NO WONDER YOU'RE AN ORPHAN! NO WONDER YOUR PARENTS ARE DEAD! THIS IS EXACTLY WHY NOBODY LIKED YOU BEFORE TAYA CAME!
Zosimo: Now hold up Vancer, I ain't happy with this mess neither, but making it personal will just make a bad situation wors-
Vancer: STAY OUT OF THIS, MANIPULATOR! AVE, YOU, ARE NEVER GOING TO BE A CENSEN, AND THIS IS WHY! I CAN ACTUALLY SEE WHY YOU TRUSTED CLEANSE WITH THAT STUPID DEAL! YOU, DON'T BELONG WITH ANYONE! NOT US! NOT THE VAULT SEEKERS! AND YES, NOT EVEN YOUR OWN PARENTS! (Ave was shocked)...
Baloo: Now just a minute! That's going too far!
Vancer: NO! Someone FINALLY had to say it to her! She made that deal with Cleanse to get them back. WELL HOW DO YOU THINK THEY'D FEEL ABOUT YOU AFTER YOU DOOMED THE UUNIVERSES TO GET THEM BACK?!
Banzai: "Hey whoa whoa whoa, man, I'm someone who's not happy with this neither, but at least I try to understand WHY she did it! And hey, she said it was before we got involved with her, so fair's fair, she didn't think we would've included her into this, NOR did she figure Cleansy would turn on her in the end, man! Yeah, I'm for telling her off, but in a way that's NOT personal?! She's an orphan that was given an opportunity to have her parents back, what kid WOULDN'T want that?!"
Vancer: "But said that you took the forgiveness back!"
Banzai: "I PURELY SAID THAT TO GET HER TO THINK?! I had meant for her to be given a chance to realize that "Hey, maybe I got a WEEEE too ambitious and that maybe I should've obeyed a few simple FUCKING DIRECTIONS ONCE OR TWICE?!" But that didn't meant we HATE HER NOW?! It's called "TOUGH LOVE"?! What YOUR doing, is just gonna push her back to be EVEN MORE UN-CO-OPERATIVE?! I was trying to get the kid to rethink her life choices?!"
Vancer: ".... UGGGGHHHH?! WHY AM I ALWAYS THE MINORITY WHEN IT COMES WITH THIS BACKSTABBING BRAT HERE?!"
Icky: Dude, we get it, she f****d up, but Zos is onto something about not making this personal BECAUSE OF A F***-UP! If a scolding has to happen, it has to be impersonal and relevant to the ACTUAL F***-UP! This shouldn't turn into a "Your past sucks" game! Doing that is only gonna help the bad guys more!
Vancer: TCH, YOU'RE GOING TO BELIEVE ZOS?!? HE'S A MANIPULATOR!!
Zosimo: OH WILL YOU DROP THAT ALREADY?!? GODS!! YEARS SINCE THEN YOU'VE BEEN BEATING ME UP ABOUT THAT!! I MEAN, FOR CRAP'S SAKE, WE'RE UNDER MIRIA AND NATHON NOW, THE TEMPORARY LEADERSHIP IS DONESO AND I'M AT WHERE I BELONG, BEING THE TECH SUPPORT GUY?! HOW, IS THAT, NOT DAMN ENOUGH FOR YOU?!
Vancer: Well, DEAL with it! You got me demoted, and I will NEVER forgive you for that!
Zosimo: "YA GOT YOUR RANK BACK EVENTUALLY AFTER THE MAVERICK THING, DAMN IT?!"
Vancer: That doesn't lessen the pain of losing that rank to begin with?! Plus, back on the topic of our bad guys, IT'S NOT LIKE THEY DON'T ALREADY HAVE AN ADVANTAGE OVER US!
Tigress: IT WOULD ALSO BE ADVANTAGEOUS FOR THEM IF WE WASTE TIME PLAYING THE BLAME GAME!
Vancer: HEY, I'M JUST BEING FREAKING HONEST HERE! I mean, I'm not surprised why she sold out the Keystone to Cleanse for her parents' resurrection. She's being a needy bitch because she can't get over the fact that maybe it's HER fault that her parents are dead! (Much of the heroes gasped) Hey, if facts don't care about feelings, then what's the POINT being PC about this?! EVERYBODY'S GOT DEAD PEOPLE! It's no excuse to get EVERYONE ELSE dead along the way! Now, we have to fix a greater problem, THAT YOU CAUSED! So, yeah, can you answer Thoy's question: Was it worth throwing everyone's lives away to get what you wanted? HMM?! Because your parents would've been SO ashamed they ended up with a daughter like you.
Banzai: VANCER, STOP IT, THIS WASN'T SUPPOSED TO BE ABOUT HER PAST, YOU LONG-TAILED JACKASS?!
Vancer: YOU STARTED IT! SO I'LL FINISH IT! So, bitch, what do you have to say?
Ave:..... You know, your own friends, and especially that Zos guy, made a good point on how unhelpful it is to make this about my past just because things didn't go perfectly! Cleanse Co. are not gonna suddenly STOP wanting to destroy the Uridians' legacy in a misguided aim to protect it from being ruined by money-grubbers and advantage takers of TEADR 1 stuff, in which will only make primordial beasts destroy the universes in response, nor are the twins suddenly gonna decide to play fair, JUST BECAUSE YOU TOOK YOUR FRUSTRATIONS OUT ON ME!!
Vancer: "Hey, I never said I had unrealistic expectations, I know giving you a proper scolding isn't gonna MAGICALLY reverse this crap, BUT IT IS CATHARTIC!! Sorry, young lady, but you betrayed us. You stole the Keystone, AND cost Ierlith and Taya their powers. THIS is why we don't trust you-"
Gazelle: "WILL YOU STOP TRYING TO SPEAK AS IF YOU REPRESENT US?!"
Vancer: ".... Okay, fine! That is to say, it is why, PERSONALLY ON MY OWN BELIEF, I believe, that trusting you, WAS A WASTE OF EVERYONE'S TIME, REGARDLESS OF THEIR OWN PERSONAL BELIEFS?! Is that good enough for the misguided sympathy givers?!"
Ave: You wanna know what ALSO isn't gonna help us?! YOU, BEING A DISOBEDIENT HERO WHO IS ALSO AN INSENSITIVE JERK!!
Icky: I think it's time to take a little snoo- (Gilda grabbed his beak)
Gilda: If we have to put up with this dysfunction, so do you!
Xandy: Vancer, what is wrong with you?! Is this about her tattling on you earlier?
Vancer: It's not JUST that! SHE'S BEEN PISSING ME OFF EVER SINCE WE MET! "WAH, I WANNA BE A CENSEN, I WANNA SEE A VAULT, I WANNA BE A VAULT SEEKER!" WHY DON'T YOU JUST GROW UP?!?
Ave: First of all, THAT'S RICH COMING FROM A PERSON THROWING A TANTRUM LIKE YOU WERE SOME SPOILED RICH KID!!
Tyberious Jr: Well he did came from a rich family, so-
Vancer: DUDE!
Ave: THAT ONLY SERVES MY POINT! I BET YOU NEVER HAD A PROBLEM WITH WANTING SOMETHING SO BADLY, BECAUSE YOU AT LEAST HAD PARENTS WITH MONEY COMING OUT OF THEIR BUTTS AND APATHETIC SERVANTS THAT CATER TO YOUR WHIM! YOU CAME, FROM A PRIVILEGED LIFE! AND OBVIOUSLY, BEING IN A SYSTEM RULED BY ANARCHY, I OBVIOUSLY DON'T!
Vancer: (He just realized).... Okay, I am getting the feeling I pushed you too hard, it's just-
Ave: THAT'S A SEVERE UNDERSTATEMENT! YOU PUSHED ME INTO A BOTTOMLESS PIT, IN WHICH OBVIOUSLY THERE'S NO RETURN!!
Deadpool: Unless it's like the one from Gravity Falls-
Ave: SHUT IT, MR. IRRELEVANT!
Deadpool: GAH!
Ave: YOU WANNA KNOW WHY I WANT THOSE THINGS SO BADLY?! YOU WANNA KNOW WHY I TRUSTED CLEANSE LIKE A "SELFISH IDIOT"?! WELL, FORMER QUESTION, IT'S NOT IN THE SAME WAY YOU WOULD'VE WANT SOMETHING, YOU PRIVILEGED SHAM AND INSULT TO THE HA!! I WANT TO BE A CENSEN SO I CAN DO GENUINE GOOD IN WHERE THAT IS RARE IN SYSTEMS LIKE THIS!! I WANTED TO SEE A VAULT BECAUSE THAT CAN HELP ME DO GOOD! AND I WANT TO BE WITH THE VAULT SEEKERS, NOT JUST BECAUSE THEY'RE COOL AND AWESOME WITH AN ALBEIT KINDA PREDICTABLE NAME!! IT'S BECAUSE THEY'RE A FAMILY!! BECAUSE I'M AN ORPHAN WHO WAS LIVING ON THE STREETS AND STARVING BEFORE TAYA SHOWED UP! ARE YOU SAYING I SHOULD'VE STAYED THAT WAY?!
Vancer: Whoa whoa whoa, I'm not trying to say that! I was just giving a realistic reaction to that we BASICALLY FAILED TO PREVENT THE END OF THE UNIVERSES HERE, because of you making TWO poor choices! Okay fine, maybe blaming you was a d*** move on my part, your actual actions aside, erm, that's to say, I'm just the guy that's been rather infamous lately of not handling missions going south because of personal life!
Ave: Oh, so the classic case of the rich, blaming the poor, for disasters, huh? You classist prick! Sure, fine, I guess I'm a poor representation of the "Humble Peasant" stereotype, but that's because I NEVER had someone to teach me how to be a good hero until Taya came along. And after all THIS, you say I deserve to die on the streets?
Vancer: Hold up, I NEVER said that, nor have I ever implied to suggest it, I asked you to grow up and-
Ave: You think wanting to do good is "immature"? That you think it's more realistic to just sit down and watch society fall apart? THEN WHAT THE FUCK ARE YOU DOING WITH A GROUP CALLED "THE HEROES ACT"?! SHOULDN'T THAT BE LIKE, A TREEHOUSE KIDS' CLUB TO YOU?! YOU, CHILDISH, HYPOCRITE?!
Vancer:......
Icky:... Gonna need a Senzu Bean for that one.
Abridged Krillin: (From a distance) SENZU BEAN!! (A bean hits Vancer in the face)
Vancer: OW!! OY!!
Ave:.... Back, on point. Time to answer, THE LATTER QUESTION! Why did I trust Cleanse? Because before Taya appeared, I didn't know where else to go. I did what I did because I wanted to be more than just some pathetic Enamn. I wanted to be someone IMPORTANT! I wanted to make a difference. I had no way of knowing such a deal was dangerous before you showed up. I had to clear myself of him before you found out, quickly. I did what I did, because I thought that for once, I was doing something worthwhile. Then after learning it wasn't, I try to CORRECT that mistake. And now that the feloot's out of the bag and yet I'm still trying to correct it, all you can do is call me annoying, needy, and a big jerk, when YOU, (Points to Vancer), are no better?!
Gazelle: Okay, now that you got that stress out of your chest, let's all regain our calm auras and-
Ave: NOBODY HERE, is an improvement from the rich-brat either!! (Everyone paused)... Especially not the MUTT who started it!! (Banzai nervously laughs)
Banzai: If it helps, as well demonstrated, I didn't approve of what Vancer was saying either, I- (Shenzi smacked him)
Shenzi: Too little, too late. Ya already set the grasslands ablaze, fire-starter. And Vance happened to be an ill-placed oil barrel in the middle of it!
Ave: YOU idiots didn't exactly believe in me either. EVEN after I unlocked some cool powers, and wasted Sylme's butthole!
Gazelle: Ave, it was not that we didn't believe in you. It was more like, the others had, a healthy sense of skepticism. It's because being a Censen is a very complicated process, and, they were under the impression you haven't have the correct mindset for such an ability. But if it eases you, I myself was mui-mui optimistic for you, even more so given what you had said earlier, I-
Ave: Sorry, but you're pretty much the minority report, Gazelle. The others either just viewed me as some dumb kid, or only humored me to spare my feelings! And that's with the NICE ones! You don't even know what it TOOK to follow you into that Vault! I had to kill so many to get there! LOOK AT MY BLOODSTAINED HANDS!! (She showed them as everyone winced) YEAH! I HAD TO GET MY HANDS DIRTY!! So yeah, also think for one second! Until these two get their powers back, I'M the only Censen you misfits got. I KILLED Sylmestro. I killed so many f*****s to reach you guys, and I at least TRIED to stop the Calyptuses AND Cleanse. I get it, things could've gone, SO MUCH BETTER THAN IT DID, fine, you win, IT'S ALL MY B, and I want to fix it and make it up for it AT THE LEAST!! It isn't like I WANT these UUniverses to end by pissed-off primordial monsters!! MY STUFF IS IN THESE UUNIVERSES!! IT'S MY F*****G HOME!! I DON'T WANT THAT TO HAPPEN AS MUCH AS YOU PEOPLE DO!! But no, after all that s***, you STILL don't trust me, (Gazelle was about to say something) AND I MEAN REAL TRUST, not just being humored or given positive encouragement because SOME OF YOU want to be PC about it!! You think just because I'm a bit of a "whining needy spaz" that it means I'm stupid?! Or at least, can't see the writing on the wall?! I can get being mad and upset about not being able to stop what may become a historic death of these Universes, but to go as far as to say that I deserve to ROT in the bowels of Vienus? Are we SURE, the Twins and Cleanse Co. are the BAD GUYS HERE?! Cause, I feel like that's something I'd expect THEM to say!!
Zosimo:..... WAY TO F*** UP, VANCE?!
Vance: SURE, RUB IT IN!
Ave: So, after I help you take these two threats out, I'm out. If you really don't want me messing up your heroic adventures, then so be it. I'll be out of your lives forever, and YOU'LL certainly be happy I'm gone, when all I tried to do, no matter how futile it was, was HELP! (She stormed into her room)
Shifu:..... You two, are going in there right now and apologize, Banzai AND Vancer!
Banzai: "...... (Angerly) Way to get me in trouble, asshole?! It was supposed to be about the screw-up, WAY TO TAINT THE WATERS BY BRINGING HER PAST INTO IT, WISEASS?!"
Vancer: "Hey, YOU started the fire, I'm the oil barrel, remember?!"
Gazelle: "(Grabs the two angerly) NO, MORE, ANGER?! YOU TWO, ARE GOING TO APOLOGISE TO AVE AND TAKE BACK MAKING HER MISTAKE BEING ABOUT HER PAST AND ADMIT IT WAS NOT RELEVANT TO THE PROBLEM?! COMPRENDE?!"
Vancer/Banzai: "...... Yes ma'am."
The group arrived to the area, but found an inconvenience with the door size....
Sir Hiss: Ugh! Confound the TVTropes bulls***!! Banzai? Vancer? You two go in. And Shenzi? Zosimo? You two go in to make sure they do it RIGHT!
Vancer: "I want to stress, I was only giving a realistic reaction that the universes MAY END SOON?!"
Banzai: "And I didn't know Vancer was gonna be stupid enough to-"
Shifu: "This is NO longer a matter abut realism NOR hindsight?! Being upset with Ave's actions is one thing, BUT MOCKING HER PAST WAS ANOTHER?!"
Banzai: "Hey, I'm on the same boat guys, I think Vancer's a piece of shit for what he said-"
Shifu: "But you, made him think scolding was acceptable?!"
Vancer: "OH IT'S NOT LIKE NONE OF YOU WOULDN'T'VE STILL CHEWED HER OUT!?"
Miria: "But at least, we would've kept it about the mistake, and not make baseless assumptions about her past?!"
Gazelle: "I want you BOTH to understand?! Not, even, the fear of these universes coming to an unplanned end, is ANY excuse, of MOCKING AN ORPHAN'S PAST?! Cause otherwise, do we REALLY have any right to call the Twins and Cleanse Co. the monsters, given what you two did?! Banzai, saying you didn't approved of the devil, doesn't spare you from the act of advocacy?! Vancer, well, I think Ave already covered on how berating her doesn't ease the threat?!"
Vancer: "(Sadden) Well, again, I didn't have unrealistic expectations here, I-"
Shifu: "AGAIN, REALISM IS IRRELEVANT HERE?! ALL YOU DID, WAS GIVE THE TWINS AND ESPEICALLY THE RECKLESS HAPHAZORDS OF CLEANSE CO., MORE TIME TO RUIN AND/OR END THE UNIVERSES?! YOU BASICALLY, GRANTED THEM A HEAD-START?!"
Vancer was shedding tears....
Shifu: "..... You just as much had potaintionally doomed these universes, then what Cleanse Co. are about to UNKNOWINGLY do, AND SEVERELY more, then what Ave's mistake has done?! CAUSE AT LEAST AVE ISN'T IGNORANT ABOUT IT AND WANTS TO MAKE AMENDS?! Or maybe it was because of you being born to a mouth filled with a spoon of silver that you cannot RELATE with her blight?! WHAT IF YOU ARE THE ONE WHO HAS TO LIVE IN A LAWLESS SECT OF SYSTEMS WITH NO PARENTS OR ANYTHING TO KEEP YOU MENTALLY STABLE?!"
Vancer: ".... (Sobs), I, I would imagine it would be terrible."
Gazelle: "Exactly. The commonality of her kind of tragedy, doesn't negate the very NATURE of that tragedy. Just because it's common to end up losing your parents, doesn't mean it's a ho-hum event! It's still a tragedy! Sure, you were lucky to avoid it, but that doesn't mean you should close-up your sense of empathy to those that DON'T share your luck, even regardless of their attitudes in life! Just because you didn't have to worry about having her problems, doesn't excuse nor exonerate you, NOR grant you a right, to criticize her for not having YOUR kind of life?! With behavior like THAT, I'm earnestly surprised you became a hero PERIOD, and not some, generic rich-brat show off who picks on the poor kids?!"
Vancer: "WELL SURPRISE SURPRISE?! I WAS LIKE THAT AT SOME BLOODY POINT?! (The group was surprised).... WHY DID YOU THINK MY PARENTS THROWN ME INTO THE MILLATERRY?! I WAS A GENERIC RICH-ASSHOLE WHO TREATED POOR KIDS LIKE SHIT?! I WAS SPOILED ROTTEN?! THEN MY PARENTS DECIDED THEY DIDN'T LIKE ME BEHAVING LIKE THAT, AND THROWN ME INTO MILLATERRY SCHOOL WHERE MY LIFE GOT CHANGED?! NOW, I LEARNED TO WORRY ABOUT WHAT PEOPLE THINK OF ME, NOT JUST WITH MY GIRLFRIEND OR HER PARENTS, OR EVEN HAVING PEOPLE THINK WE'RE COMPIDENT HEROES?! I, I WANTED TO BE AS FAR AWAY FROM BEING, "RICH BRAT VANCER", AS MUCH AS POSSIBLE, AND BE, WELL, "HERO VANCER"?! THE PROBLEM IS, I DIDN'T EXPECT HEROISM TO BE, COMPLICATED?! I, I THOUGHT IT WAS LIKE MY FAVORITE CARTOONS WHERE BAD GUYS ARE RIDICULOUS MUSTACHE TWIRLING IDIOTS AND HEROES NEVER DO NO-WRONG?! I WAS WORRIED BEING A HERO WOULD DESTROY MY ABILITY TO HAVE A SOCIAL LIFE?! I WAS WORRIED ABOUT BEING FURTHER AWAY FROM MY EASY LIFE ROOTS, SO-"
Zosimo: "Y'all started to bum-rush things?"
Vancer: "......"
Zosimo: "Yeah, I think we'd figured out the rest from there."
Xandy: "..... Vance, why didn't you just say so? We could've avoided that rut and a sour impression onto the Leader Initiative Candidates if you did."
Vancer: "Because making demands is something a rich brat would do, and, I wanted to stay far away from that as possible!"
Shifu: "Yet you ended up meeting that problem in the road you took to avoid it."
Clifton: "Cause honestly, bum-rushing a solution into serious problems and getting mad at missions being long and complicated and worrying about interrupting social times, is also kinda a "Rich-Brat" move...."
Vancer: "...... OH NOW I FEEL WORSE?! (Breaks into crying)?!"
Cleanse Co's Destruction/Calyptus Twins' Shocking Reveal
Cleanse: "(Held the keystone onto an alter of destruction).... Finally, the ability to prevent Urdian tec from being abused forever, within my grasp! (The Twins were seen) And it's thanks to you two. Granted though, I figured you would've wanted to misuse the key for typical banditry purposes."
Thoy: "Tch, that's just something we said to make those SOV losers listen to us."
Cleanse: "Well, the sooner I get the keystone destroyed, the better I can give you two your payment and you can leave. Cause that sense of quickness to turn on people is starting to scare me now! Now witness, as I, destroy the Keysto-"
???: "INFIDELSSSSSSSSSSSSSSSSS?!"
Beings reminiscent of remodified primordial astrals appeared surrounding the alter.
Cleanse: "...... Wha, wha, WHA?!"
Primordial leader: "(Grabs the Keystone).... You, have threatened, the URIDIAN GIFTS?!"
Cleanse: "..... (Babbling like a scared little shit).... Urdi-Titans..... Are real?"
Primordial Leader: "NOW THIS UNITED UNIVERSE WILL NEVER AGAIN, SEE THE LIGHT OF THE ALL-MOTHER, EVER, (GETS FIRY) A-GAAAAAAAAAAAAAAAAAAAAAAAAAAAAAAAAAIN?!"
Cleanse: "(SCREAMS LIKE A WIMP AS HIS FOLLOWERS TURNED COWARD AND RAN)?!"
The Twins mysteriously vanished.
Cleanse and followers got out of the building, but as so, the building explodes, killing all of Cleanse's followers as Cleanse Co. HQ is destroyed! Cleanse himself is mortally injured!
The Urdi-Titans flew up into the sky!
Urdi-Titan Leader: "(Still holding the Keystone) Brothers and sisters, to the center of each universe of this disrespectful United Universe! Destroying the cores of the universes, will jump-start mass super-novas in the universes! The Urdi-Titan Cleanse, shall begin?!"
The Urdi-Titans flew off into space!
Cleanse: "(Horrorfived, as the twins reappeared)....... What...... What have I done?...... The Lougers were right?! The Urdi-Titans ARE REAL?! (Looks at the Twins)...... DID YOU TWO, KNEW ABOUT THIS?!"
Thoy: "..... Weeeeeeeell, yes....."
Tempra: "Annnnnnnd no."
Suddenly, the two turned into person-sized marionette puppets, as a Pureblood Mischiver reveals himself as he laughs like a crazed maniac!
Cleanse: "(SCREAMS LIKE A WIMP)?!"
Mischiver: "I can't thank ya enough for helping me create my ultimate prank?! MAKING A UNITED UNIVERSE GO BOOM-BOOM?! It would be SUCH A TROLL TO THE INTENDEDS?! THEY'LL FLIP OUT?! (Laughs crazily)?!"
Cleanse: "Who, who, WHO ARE YOU?!"
Mischiver: "Oh, silly me! I forgot the introduction line! My name, is Prankanzoth. The future new king of the Mischivers! This event will make the Mischivers so riled up in laughing at my prank, that boring old has-been Set will be retired as-king, and I can take over to bring the Azahoth way back ever since that brat Luz and her new friends trashed everything for us! And it all started, with me hijacking what were once just trashy Omninet personalities of trash systems, suddenly being turned into jerks. (Turns the puppets into the Real Thoy and Tempra as they started crying and screaming insanely). (Laughs crazily!)"
Thoy: "LET US GO?!"
Tempra: "HELP?! PLEASE HELP?! HEEEEE- (The duo got turned back into puppets)...."
Cleanse: "........ So...... They were, never criminals?"
Prankanzoth: "You kidding? These two were a duo of Greenpeace-wannabes, animal rights ethicists, and all other matter of ethic-crybabies?! My possession, made them BETTER?!"
Cleanse: "YOU TURNED THEM INTO MONSTERS?!"
Prankanzoth: "Okay, better to ME anyway! Back in Azahoth's reign, I turned these people into the most despicable pieces of shit in history?! But then.... I heard about what Luz did?! She ruined the Azahoth's way, and allow that has-been Set to take over and make my people into WIMPS?! So now, I am using my perfect setting, to fix that?! AND WHAT BETTER PRANK TO GET MISCHIVERS BACK INTO THE OLD WAYS, THEN PRANKING THOSE STUPID PRIMORIALS INTO WANTING TO DESTROY ONE OF THE INTENDEDS' BELOVED UNIVERSES?! I'LL BE FAMOUS?!"
Cleanse: "HOW COULD YOU DO THIS?! I WANTED TO PREVENT THE URDIAINS' LEGACY FROM BEING ABUSED, NOT CAUSE THE END OF DAYS?!"
Prankanzoth: "Well, thing is, trying to destroy the tec that saved the Urdi-Tity-Whities from just going back to the Primordial dimension again, kinda gave the opposite effect!"
Cleanse: "..... YOU'RE A MONSTER?!"
Prankanzoth: "Tch, oh like you're any less of a troll, like I am! You wanted to break the tecknowagey and had been pissing off the Urdi-Tights since day one! (Cleanse realized his mistake).... All I did was help finally push them over the edge. That, was all you, dude. I mean, for crap's sake, even the U-Ters knew that was a bad idea, and they're idiots of their own right for mistranslating that the Urdis wanted this stuff to be shared and unaltered to other people?! Man, you mortals are SUCH DUMBASSES?! IT'S WHY IT'S SO FUNNY TO PRANK YOU?!"
Cleanse: "...... The U-Ters were right....... Everyone was right........ What, what have I done?"
Prankanzoth: "Oh ya know, caused the end of your native dimension, pissed off god-level monsters, and assured a new-age king of the Mischivers. Not a bad way to go out, honestly. (Makes the Puppets arm their weapons at Prankanzoth) Now let's put a sick puppy down!"
Cleanse: "No, no, NOOOOOOOO- (Prankanzoth kills off Cleanse violently with the puppets' guns)!"
Later.
The heroes arrived too late and found Cleanse Co. destroyed and Cleanse dead.....
Icky: "..... Welp, we're fucked." (Prankanzoth saw them and restored the Calyptus Twins)
Tempra: Not exactly!
Thoy: Nope! We betrayed him before he could destroy the Keystone. I mean, c'mon. He was STYUUUPID! He REALLY thought we'd align ourselves with someone who wants to DESTROY the Vaults. The THINGS we dedicated the Spawn of the Vault for? I mean, WOW! He was more retarded than we thought. If the U-Turds were still around, they'd facepalm EPICLY!
Tempra: Exactly. What did he expect from us? Aside from THIS?! (The edited clips had Cleanse edited with a doofus-looking face with airhorn sounds while what actually happened didn't happen)
Thoy: HAHAHAHAAAA!
Tempra: So, now, thanks to him, we have the power to unleash EVERYTHING these Vaults have to offer. We'll be the most POWERFUL Censens in the UUniverses!
Ierlith: NO!
Tempra: Oh, what? What are you and your sister going to do? Thanks to your apprentice, we have your powers. And it gets better! WE HAVE ALL THE KNOWLEDGE OF THE URIDIANS AND THEIR VAULTS THANKS TO THIS KEYSTONE, AND IT'S MINE AND MINE ALONE TO KNOW!
Thoy: AHEM!
Tempra:... Okay okay, OURS! Let me have some dramatic effect, why don't ya? But, hey, it's not just YOU guys that are at stake.
Max Cat: Tch, oh let me guess, yer after the Beo System? PFFT, that sounded less funny in my head! Anyway, that ain't gonna happen with Lector on the loose!
Tempra: Bigger!
Max Cat: Oh, then.... The Uridian worlds?
Tempra: I, SAID, BIGAAAAAHHHH!!!
Max Cat: AUU AMERICA?!?
Tempra:... PFFFT! Keep guessing, it's cracking me up. But anyway, no. We'll let you on with a dirty little secret.
(Prankazoth): (Invisible while he was still controlling the twin puppets) Alright, P, play it convincingly. What is the info on these guys' HoloIDs? (He saw their backstory on how their business was taken by bandits on New Ezzoy, and how circumstances made them green activists)... Hmmmm... Interesting. Eheheheheheheheheheheheheheeeeeeeeee.
Tempra: We never TRULY cared about the Spawn of the Vault. They're lawless scum. So, we kinda, set up their destruction.
Lord Shen: What are you talking abou-... You're not!
Thoy: Oh, we are!
Lord Shen: YOU'RE HONESTLY NOT!!!
Tempra: WE HONESTLY ARE! They were fun while they lasted, but, mmmmmm, I felt as if at least SOME of them should've recognized us. BOTH of us. I mean, I get it, being a crook is not a college degree required job, BUT COME ON?! Were they THAT STUPID?! They should've remembered us from long ago on New Ezzoy. Two Patutle twins, whose lives were taken. Their families and wealth, stolen, by a bunch of nasty bandits. We were going to be HUGE! We even lost so many deals because of it. We were made a laughing stock to our peers. And remember, the Bandit Rippers? Two Patutle killer mercenaries?
Thoy: Well granted, we tried getting over it and became environmentalists, animal rights activists, and all other matter of ethic-crybabies, but they took that from us too!
Deadpool: "Well so much for you guys being canon-accurate to the originals."
Icky: "Deadpool, kinda not the time right now."
Thoy: So, yeah, no more getting over it. THIS IS HAPPENING! With this power, we'll destroy them all! ALL the corruption, ALL the lawlessness. THEN we can go back to the ethicist life they took, in STYLE!
Mr. Whiskers:.... Is that to imply-
Tempra: YEAH, IT'S A BIG NO SHIT MOMENT?! WE USED THEM ALL! HAVING THEM HELP US GET THE POWER TO KILL THEM ALL! WHAT BETTER PLAN OF REVENGE IS THERE?!? HUUUUUHH?!?
Thoy: So, yeah, soon they're all f*****g dead meat.
Creeper: OH, MY GLORIES?! I thought that thing you did to Joel and others was just because they were failures, BUT THIS?! THEY DEDICATED AND WASTED THEIR LIVES FOR YOU, AND THIS IS HOW YOU'RE GONNA THANK THEM?!
Tempra: Oh, do you honestly think we should give a F*** about them after what their society took from us?! And why are you even feeling sorry about them? They're scum.
Brandy: Oh don't get us wrong, by all means, those crazy psychos can all go to hell for all we care normally, but what does that say about you two, given you had those psychotic idiots manipulated and set up to die!?
Ed Otter: Yeah, that's worse than the average Borderlands scumbag.
Tempra: Don't care. Now that I know EVERYTHING about the 88 Vaults, we're stealing it all, AND we'll even have those retarded Uridians as our newest SOV, and REAL ones. AAAAAAAND we'll enslave all the Vault Guardians to serve us and CLEANSE the system and beyond of bandit lawlessness and garbage.
Laricia: "I feel like Lector would've personally liked you guys if it wasn't for the crazy!"
Icky: "Or at least not HIS brand of crazy!"
Laricia: "I GET IT, YOU DON'T LIKE LECTOR, PLEASE LET US MOVE ON?!"
Lord Shen: You both, TRULY ARE MORE DANGEROUS THAN YOUR REPUTATIONS SAY!
Tempra: That's what comes with this kind of society. Those people DESERVE to burn in the fires of Uridium. Again, WHY DO YOU CARE?!?
Gazelle:... Because of reasons, I'm sure NEITHER of you would understand!
Phil: Yeah! This is flat-out evil that makes it intolerable. Look, we get it, ya got a bad rap from these morons, and by all means, yer entitled to fucking hate their guts, but- (Tempra blasted him into a wall) WHAAAOOOOCH!!!
Tempra: Yer not gonna stop us. But it'll be amusing to watch you try. VEEERY amusing-
Icky: Hey, assholes?! Maybe we haven't said this enough, so let's put this as simply as we can: Shut up..... Forever.
Tempra: Free speech, bitch.
Icky: If you knew the reason such a phrase existed, AND the simple phrase of 'you have the right to remain silent', you'd SHUT UP!
Thoy: Well boo-hoo, deal with it!
Icky: SHUT, And I can't stress this enough, UP!
Thoy: Must you do that?
Icky: I'll answer your question WITH a question: Shut UP?!?
Thoy: That's not-
Icky: Shut-
Thoy: A question!
Icky: UP!
Thoy: "Okay, now you're just fucking with m-"
Icky: "(This video)"
Thoy: ".... Okay, that time felt like it was a reference to som-"
Icky: (Singing) Shut shut shut, up up up! Shut up, assclowns, SHUT UP- (Thoy strangled him with his robot arm) GYAHHGGLE!!
Thoy: SAY SHUT UP AGAIN! SAY SHUT UP AGAIN! I F*****G DARE YOU!!! (He tossed him away as his neck was cartoonishly thinned up)... Goodbye everybody, go f*** yourselves! (The two teleported away)
Carnivopolis/Calyptus Twins' Defeat/Meet Prankazoth
Uridia
Icky: (They arrived at a giant city of bloodstained walls, crucified people, bones, vulgar language writing, and everything in regards to a vicious society)... Yowza. They LITTERALLY poured their blood into this. I'm getting the feeling that the twins got to work in dealing with left-behinds.
Ierlith: Knowing the powers they stole from Censens, they'd have tainted the rest of the SOV to kill each other as a celebration for their victory.
Squidward: Eckh. Look at this place! (He looks at bloodstained underwear) It's DISGUSTING!
Thief thinks: "Yup, the maid DIFFIDENTLY took the day off!"
Xandy: Damn right. I mean, it's one thing to turn on the SOV that got them this far, AND to risk the UUniverses' life to the Uridi-Titans for it, but they also drive these SOVs to kill each other?
Rollond: Xandy, if there's anything more fun than killing bandits the easy way, it's having THEM kill EACH OTHER. It's like a show now.
Hudson: Then I guess that poster's very appropriate now. (They saw a poster)
Donkey:... "Carnivorous Show. Come see all remnants of the Banditry and SOV kill each other. It'll be a barrel of laughs."... Well I could see a sizeable market in attracting sadomasochists and messed up people coming to see this, but I don't really see a long-term investment plan here in terms of everyone else.
Deadpool: Now THERE'S something I'd pay money to see.
Donkey: "Hehheh, case in point."
Lord Shen: As much as I won't lose sleep for the scum of these systems causing their own extinction, the methods to get to this point are beyond what I can stomach!
Miria: Exactly. If these scumbags are to die, it's without the Calyptus Twins accelerating it. The UUniverses are already in enough danger as it is.
(Tempra): THANK YOU ALL FOR COMING TO THE GREATNESS THAT IS THE CARNIVORE CARNIVAL!! FINALLY, YOU WON'T HAVE TO WORRY ABOUT ANYMORE CORRUPTION ON URIDIA! WATCH AS THE URIDIANS REINHERIT THEIR PLANET AS CRIMINAL SCUM KILLS ITSELF! WITHOUT LAWLESSNESS TAINTING IT'S SURFACE, URIDIA CAN BE URIDIAN AGAIN!
(Thoy): Yeah, I can hardly wait. Hahahaha!
SpongeBob:... Um, they DO know about the Uridi-Titan threat out there, right?
Savio: Either they're blissfully ignorant, or they're probably just omitting it to prevent UUniverse-wide panic.
Hans: What I'M asking is what's taking those Titans so long, cause you would think causing the destruction of an entire United Universes would be quick and easy for them!
Icky: "Oh don't worry about that, apocalypse-causers are made EXTREMELY laxxed and patient for the sake of the plot until it's time to make things dramatic."
The Urdi-Titans' Location.
The Urdi-Titans were seen hovering above the central core of the AUU litterally having a sophisticated tea-party.
Urdi-Titan Leader: "Ahhhh, I love having Tea Parties as a means to power up our strength before we get started on causing an entire United Universes destruction."
Urdi-Titan 1: "Pass the tea and crumpets, my lord."
Group's location.
Icky: "It's kinda why end of the world scenarios are not taken seriously in RPGs."
Boss Wolf: Who cares? It gives us time anyway. We HAVE to stop this slaughter.
(Tempra): OH, AND BONUS POINTS IF YOU SEE SOME LODGER, VAULT SEEKER, AND HEROES ACT SCUM EAVESDROPPING THE CELEBRATION!
Icky: "Annnnnnnnnnnnnd there goes any ability of potaintionally reasoning with these morons."
Iago: Was it ever there to begin with? (Bandits came out everywhere, but they were different as they had purple skin and crackling energetic eyes)
(Thoy): Say hello to my new Consecrated, HEROES! When killing these bandits ourselves proved less fun, we decided, HEY, I GOT AN IDEA! WHY DON'T WE HAVE THEM KILL EACH OTHER?!?... And YOU, as a 'kill-two-birds-with-one-stone' bonus? These guys not only do as we say, most importantly kill each other... Like THIS... (They kill one of each other)... BUT, they can kill YOU!
(Tempra): Thoy, this is why I love you as a brother. Alright, Villapol, GIVE EM CLUSTER!! (Villapol was augmented into a giant with his Censen powers)
Deadpool:... Ahhh s***-f***! (This played as they fought)
Villipol: "Villapol, SMASH?!"
(Thoy): Say hello to our public leader of the SOV. BB Villapol. Or at least, he USED to be. Now he'll die as he lived: A BLOODY MURDEROUS BITCH! HAPPY HUNTING! (They fought Villapol)
Villapol: I'M GONNA SHOVE THE RED GUY'S HEAD UP HIS ASS!
Deadpool: MY head?! Aw crap!
Lord Shen: "Well then, given he can regenerate, YOUR WELCOME TO DO SO?! (Smacks Deadpool towards Villapol)!"
Deadpool: "NOT COOL SHEEEEEEEEEEEEEEEEEEE-"
(Later)
Thoy: (They saw the entire city of Carnivopolis in dramatic ruins on a holographic screen as he and Tempra were completely exposed and vulnerable)...
Icky: Alright, ya punks, yer live-streaming privileges are done, and in the next few minutes, so will your lives. So think LONG AND HARD about your atypical upset angry villain rant and make it good, cuz at this point, there ain't gonna be the old tossing-your-asses-into-prison for you! (Tempra and Thoy were seen holding each other and crying, which surprised the entire group, of which Gazelle got exactly what she needed to know)... I said, you can get to the evil ranting! (The twins were still crying)...... Aw good grief, NOW YOU'RE GONNA TRY TO MAKE US FEEL BAD ABOUT STOPPING YOUR ASS CRAZY PLANS?! I mean, look, it's basically a draw!! Every crook in these systems are deader than doornails, and any stragglers won't survive long against Larici's plant-d*** ex-boyfriend and/or Steelea depending on how well we correct his stupid s***. You otherwise pretty much won except for the whole "Not beating US" thing, and once we're done wiping you d***s off the map, we're gonna figure out how to get the Urdi-Titans to cool their tits about what Cleansey tried to pull! So at least accept your evil villain deaths with SOME GODDAMN DIGNITY!!
Tempra: (Looks at the group)...... Evil?...... Where do you see evil?!
Hudson: Erm, well, you pretty much livestream'd a lot of it, so- (Thoy held up a picture of a still preserved picture of their family and the new post-tragedy life the duo had)
Thoy: IDIOTS!! WHAT DO WE HAVE TO DO TO MAKE IT CLEAR TO YOU MISFITS?!? We were NOT the people you thought we were!! FAR, from them! In fact, we were the most ethic-savvy persons in these broken systems! We're even against bringing harm to pests or dangerous creatures even within necessity!!
Deadpool: We know that already, but then these dead dumbasses screwed ya over again!
Tempra: No...... That part never happened! (The group became confused)
Thoy: We were perfectly fine and happy with the lives we had since that time!! There was no second raid that broke us too far, much less to the point it turned us to... (Grabs a broken tapestry of what the twins were supposedly like) THIS!! THESE, TWISTED PARODIES OF WHAT WE ARE!! (He destroyed the tapestry) THOSE TWO WERE NOT US!!
Vancer: Ugh, are you two being serious now?! You're expecting us to believe that you two were being framed by random doppelgangers all of a sudden? Cuz as far as I care to believe, there's only YOU two here!!
Tempra: You don't understand!! We had a great life and career as environmentalists and rights ethicist experts while being on livestream talking about ethics and trashing people who don't have them! Why would we throw that away, FOR THIS?!
Icky: Power, revenge, nihilism, just being bads*** insane, being bored even, take your pick, I got more.
Thoy:... You seriously don't care about us, do ya?
Hopstar: The pranks and endangering the universes with pissed-off god-level monsters doesn't help.
Thoy: Ugh!! Sometimes it's so amazing on how dumb our UUniverses' saviors are! You're too quick to trust that there really are a bunch of really messed up twins without understanding the context!
Icky: A, we've met worse if we're gonna be mildly fair here, also, B, you two are literally ripoffs of Borderlands' own GODLY-ANNOYING psychotic duo, so you're worse than already unoriginal! You're an unwarranted homage!
Thoy:.... WHAT ARE YOU TALKING ABOUT?!?
Deadpool: Don't ask. Your heads will hurt less that way.
Thoy: Ugh, whatever, I MEAN, JUST, WHY?! WHAT DID WE HAVE TO GAIN FROM MAKING YOU GUYS AWARE OF US LIKE WE SUPPOSEDLY DID?! (Everyone paused)... Say we DID want to do what we did!! WOULD IT NOT BE SMARTER FOR US TO NOT EVEN DO THE PRANKS TO BEGIN WITH AND JUST DO EVERYTHING SECRETLY?! ALSO, THERE WERE OTHER LOGICAL INCONSISTENCIES LIKE WORKING WITH A GROUP NOBODY LIKES, CLEANSE CO?! THEY CLEARLY HAD COUNTERPRODUCTIVE GOALS TO A BUNCH OF CROOKS THAT WANT TO SCORE PRICEY LOOT!!
Rollond:.... Uhhhhh..... Because..... Nihilism?
Icky: And/or, troll humor?
Gazelle: "AHEM!!!... Everyone? I think, this is exactly what I was talking about. They're telling the truth. You should all have sensed this too. The one we were fighting, it wasn't really them! They and all others were just scapegoats to distract from the real evil!
Ave: I'm PRETTY sure the Twins were the ones in charge of everything! I mean, they were broadcasting it like a violent parody of a live-stream game show!
Gazelle: Guys, stop trusting your eyes and listen to what these two are saying!
Hopstar:... Okay fine! I'm willing to believe the two brats are bipolar and might not remember anymore! That was an epic explosion of Censen energy after all!
Gazelle: Not that either! I mean that our real enemy, is not of this realm!
Xandy: OKAY, ENOUGH CRYPTICNESS!! OKAY, MISS SPACE MESSIAH, IF THESE TWO CRAZY TWINS WE'VE BEEN FIGHTING THIS ENTIRE DISASTER ZONE OF A MISSION AIN'T OUR PRIME ENEMY, THEN WHO, IS?! (This evil laughter was heard as a shadow loomed over the entire group)
Gazelle: How about THAT?! (The group stared in shock at the revealed Prankazoth)
Xandy:... Second thought, no need to answer, I, I think I got the message now.
Zosimo: A Fondsmithian horror?.... Should've known.
Icky: D'AWWWWWWWWWWW, NOT MORE OUTER GOD CRAP!!
Prankazoth: NICE F*****G UP, YA CLOWNS, because you were all too busy to fight an enemy that wasn't EVEN SO, that gave the Uridi-Titan Tea Party enough time to finish up! (Shows a digital-watch now only under 5 seconds) In 5, 4, 3, 2, 1... (The watch reached zero, as all the way back in the AUU Center Core for all of the AUU, the Uridi-Titans began to do a ritual that began to produce beams that began to destroy the core, which began to break up fabrics of reality as the AUU was falling apart) YEEEEEEE-HEHEHEHEHEHEHEHEHEHEHEHEHEHEHEHEHEHEHE!!!! MY PRANK WORKED!! MY PRANK WORKED!! I'M GONNA BE KING NOW, BABY!! YEAAAAAAAAAAAAAAAAAAAAAAAAAAH!! (All the AUU heroes were speechless) I should thank you clowns. Because you were too busy going after two useless twins, which I'm done with now, you ended up not dealing with the Uridi-Titans before Tea Time was up!! NOW, WATCH AS THE AUU EXPLODES LIKE A FIRECRACKER, WITH YOU DUMBASSES IN IT!! (He laughs crazily) I WIN!! SET IS SOOOO GONNA BE BOOTED OFF THE CROWN AS I BECOME NEW KING IN REIGNITING THE MISCHIEVERS BACK TO THE TRUE WAY!! BOOO-YAAAAAAAAAAAAAAAAAAAAAAH!! I AM IN, BABY!! YEAH!!
Rollond:.... (He kneeled down in defeat)...... We...... We failed! WE SHOULDN'T'VE BOTHERED WITH THE TWINS AND GONE AFTER THE URDI-TITANS!! (The other Vault-Seekers and HA kneeled down in defeat)
Xandy:... Mom... Dad... I'm sorry!
Miria:... We did exactly what Vancer does! WHAT IS THIS S***, IMPRESSIONABLE?!?
Prankazoth: (He continued laughing crazily as he created his own crown and inside the Vault his true form was freed)
Tryon:... Well... That's it then. We're dead.
Prankazoth: ADIOS, AGE OF SET!! HERE COMES THE AGE OF PRANKAZOTH!! (He laughed crazily)
Ave: (She started to get angry at Prankazoth's hubris)... YO, MOLLUSK-BUTT!! (Prankazoth looked at her uninterested and a bit annoyed)
Prankazoth: Ugh, PLEASE don't tell me ya want to make small talk here! I've won!! These United Universes' are toast!! MAKE WITH THE HOPELESSNESS AND DESPAIR LIKE EVERYONE ELSE ALREADY!!
Ave: Oh, I'm sorry, but you seemed to mistake me as someone with a sense of obedience! (She marches forward to Prankazoth despite his size to the shock of the HA and the Vault-Seekers) I don't even listen to Taya half the time, what makes ya think I'm gonna give Fondsmithian GARBAGE any heeding, mollusk-butt?!
Taya: AVE, HE'S GOING TO KILL YOU!!!
Prankazoth: Oh, that's no way to talk to the new King of the Mischivers! And I thought Verse Raiders were rude, but you, kid? You're some class-act, aren't ya?
Ave: You, basically just caused the end of these UUniverses, ruined countless lives, taken others in equal amounts, ruined the lives of two ethicists, and tricked the Uridi-Titans into doing something that's clearly gonna get them into a lot of s***, and, I'M BEING RUDE HERE?!
Prankazoth: Oy vey, kid, take a joke, why don't ya? (Everyone paused)
Ave:... There's nothing in what you just said that doesn't make me want to rip off your stupid tentacles one-by-one and then make a heavy fortune from them to the fish market in Uridia, while turning your butt-fugly head into a trophy to hang in my room back in the Gravediggers Site! Just speaking to you has made me want to fantasize about tasting your disgusting blood, both out of morbid curiosity, and unbridled rage! In fact, I'm even almost attempted to want to make a house of all of your stupid teeth and gouge out your eye-stuff to fill a SWIMMING POOL WITH!! And I am thinking of doing that, with a god-damn smile to my face!! (Everyone was silent again)
Prankazoth:... It's just a prank, kid, no need to get salty. I mean, you'll be dead anyway, and I'll live on, so NO f*****g reason I should even take ya seriously, ya rude little snot!
Ave:... Well, fine. Before you do your little thing... Tell us... Prankazoth, was it, ridiculous name, BTDubs, who are you?
Prankazoth:... Well, I guess it'll be satisfying that I'll save YOU guys for last when your home is destroyed.
Phasel: (She saw a silent alarm system on the Vault)... Well, we're sitting and listening.
Tryon: Eh?
Phasel: (She winked at him)
Tryon:... Oh. Um, sure, we're all ears or other hearing organs.
SpongeBob:... Hmmm... Okay. We want to hear, EVERY, SINGLE, DETAIL!
Prankazoth:... Okay. Let's flashback... An infinitillion BITCH years ago! (They went through a virtual simulation)
Thoy: WHOA!
Transcript
Intro Theme (Des Rocs- Let Me Live Let Me Die)
Chapter 1: Deadpool Destroys The Banditry/New Vault Seekers/General Hector
Chapter 2: The Prometheneana System/Spawn of the Vault/The Calyptus Twins
Chapter 3: Prometheneana Minor/Saving Marl/Joel Violaris and the Uridium Cartels
Chapter 4: Prometheneana Major/Elocco and Lawelle/Meet The First Vault Seeker/Elemenctin Jr and the M-Force
Chapter 5: Neketula/Meet Clayme, Scarldana and Cabe Jomoter/Lady Aurlia Shines/Captain Tauncst
Chapter 6: Itixyas/Ave Shines/The Spirit of the First Censen/Sylmestro
Chapter 7: Codeter/Confronting Cleanse Co/The Calyptus' Plans Revealed
Chapter 8: Prometheneana Prime/Rise of the Uridi-Titans/Archbishop Cleansed
Chapter 9: Welcome to Carnivopolis/The Final Stand Against The Calyptus Twins
Epilogue
Material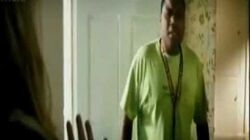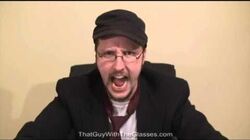 Community content is available under
CC-BY-SA
unless otherwise noted.