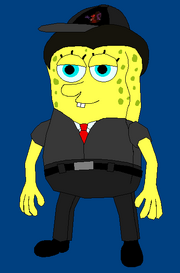 Proud founder of the SpongeBob & Friends Adventures Wiki, and the creater of the Spongebob and Friends series. I would be happy if you would contribute to making pages as long as it's an official plan, not fan material, characters I approve of, characters actually planned, or they'll just either have the catigory Unoffital charcaters or altoghater deleted. if theirs things you like to talk about, please contact me.
Superwritermaniac's help desk.
please put all form of contact in the Superwritermaniac's help desk, or the more direct talk page.
favs
liked show: Spongebob, don't care if some people say it's not as good anymore, i mean, i'll admit it's getting more deffernet, but it's still spongebob.
liked video game: trick question, they're all awesome, but i offen go what's more into me.
game sytem: Xbox 360 (in service) PS2 (in service) Gamecube (not in much use these days) xbox origenal (still have it, but it's retired, never really played it much these days, and haven't got the chance to reinstel it) N64 (still in service, can't beat the classics, only come close.)
liked films:
Spongebob Squarpants movie (duh)
Lion king, but mostly just a strong fan of the characters and music
both star wars origenal and prequil, though i'll admit Jar Jar is abit much.
anything amimated, but I cross the line at educational or just plain unteresting or too insane stuff.
Spongebob and friends go on the quest for camelot has been reviewed.... haif-harshly.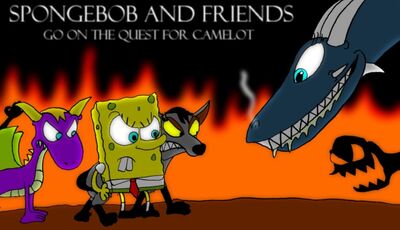 ok, here's something i never though would happened, someone actselly reviewed one of my moisodes, however, it's, well, let's say it's a rather strong opinion. Check it yourselfs.